Have you ever wondered which anime characters you share your MBTI personality or Myers Briggs?
This is a method that is widely employed to assist individuals in better understanding their own communication preferences and interpersonal interactions.
Understanding the MBTI can help you change how you interact with people depending on the situation and target audience.
What Is The MBTI® Personality?
An insightful, self-reported assessment called the Myers-Briggs Type Indicator® (MBTI) determines a person's psychological preferences and personality type.
This assessment aims to place respondents into one of four groups depending on how they view the world and make decisions, allowing them to understand better and explore their personalities.
Click on the image below to know about the anime characters of your specific MBTI Personality Type.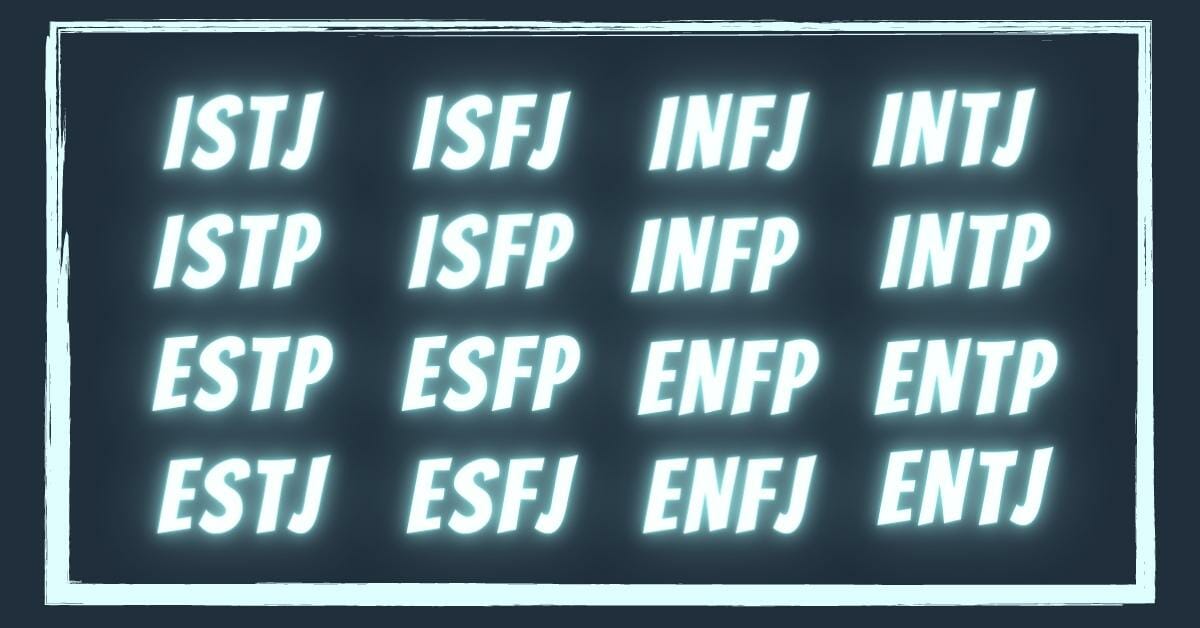 The four categories are Extraversion or Introversion, Intuition or Sensing, Judging or Perceiving, and Thinking or Feeling.
According to this theory, each person favors one trait from each category, resulting in 16 different personality types.
Well, if you don't know your MBTI personality type, you can always take a test here!
What is the INTJ Personality Type?
INTJs are logical problem-solvers driven to innovate and enhance systems and procedures. They have a gift for identifying areas where they can grow—at work, home, or even within themselves.
INTJ people are highly intelligent and like to solve complicated problems logically.
They approach life by diving into the underlying theories of what they see. They frequently have their heads down, thoughtfully analyzing the world around them.
INTJs struggle greatly with other people's emotions and unpredictable tendencies because they tend toward logical thinking.
They often associate with those they find intellectually challenging since they are autonomous and picky in their interactions.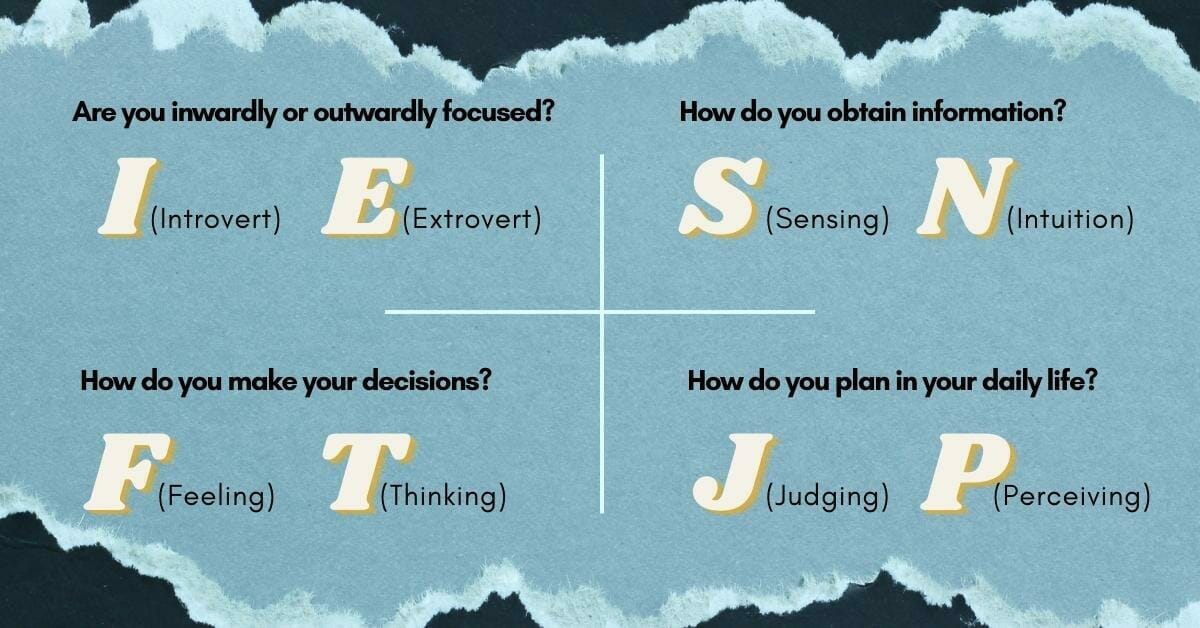 An Architect (INTJ) is a person who possesses the personality traits of being introverted, Intuition, Thinking, and Judging.
These skilled strategists are detail-oriented perfectionists who approach all they do with creativity and reason. They frequently have a complicated, secretive inner life.
The INTJ personality type is denoted by four letters, each of which stands for an important personality feature: Introverted, which energizes them; iNtuitive, which focuses on ideas and concepts rather than facts and specifics; All these characteristics of INTJs are reflected in their Thinking, which helps them make decisions, and Judging, which they prefer over being flexible and spontaneous.
This MBTI Personality can be challenging to identify because they are commonly mistaken for INFJs or INTPs.
What are INTJ personality types' strengths and weaknesses?
| Strengths | Weaknesses |
| --- | --- |
| Strategy | Imbalance |
| Willingness to Learn | Perfectionism |
| Determination | Emotional Distance |
| Innovation | Superiority |
What Anime Characters Are INTJ?
In anime and manga, INTJ personalities are frequently portrayed as cold, calculating, and emotionless. While some INTJs may fit this description, many of these personalities truly have strong feelings about their hobbies and convictions.
They don't communicate their feelings in the same manner as other types. They may appear distant or even snobby to others as a result, but they're really just preoccupied with their own thoughts.
Anime and manga that tackle challenging ideas and complicated topics frequently appeal to INTJs. They appreciate intellectually stimulating stories and are frequently drawn to people who share their analytical outlooks.
Additionally, INTJs enjoy a fair dose of action and adventure. They are frequently drawn to anime and manga with exciting battles and gripping storylines.
With all this, we are counting our picks for the 15 Best INTJ Characters in Anime. This list will save you the trouble of going through a personality database to find which anime characters you share with your MBTI personality.
15. Neji Hyūga – Naruto Shippuden
Number of episodes: 500
Number of seasons: 1 + 6 Movies
Genres: Action, Fantasy, Adventure
MAL Ratings: 8.25
Neji demonstrated his mental capacity and tenacity as a young child.
Despite being prohibited from studying his clan's most advanced techniques, he learned them via observation and resolved to become an expert on his own.
Neji expresses his faith in a big plan and destiny in his agile style using symbolic language and metaphors.
His discourse emphasizes the wider perspective, and his critical thinking is evident in his well-organized and fact-based speech.
14. Vicious – Cowboy Bebop
Number of episodes: 26
Number of seasons: 1 + 2 Special + 1 Movie
Genres: Action, Sci-Fi
MAL Ratings: 8.75
This Cowboy Bebop character is a ruthless and practical man who pursues his goals with the systematic and logical care of a cold-blooded serpent.
Even though his name implies he is less intelligent than the average INTJ antagonist, Vicious is a strategic thinker and a determined loner who meticulously considers his tactics to gain control of the Syndicate.
His strategic thinking and "ends-justifies-the-means" attitude exemplify how Introverted Intuition nature may be devious and hazardous.
He is logical, goal-oriented, and long-term thinking; he frequently moves ahead of his rivals and seems to have no issue outsmarting them.
Vicious is one of the best INTJ anime characters solely because of his strategic nature.
13. Hendrickson – Seven Deadly Sins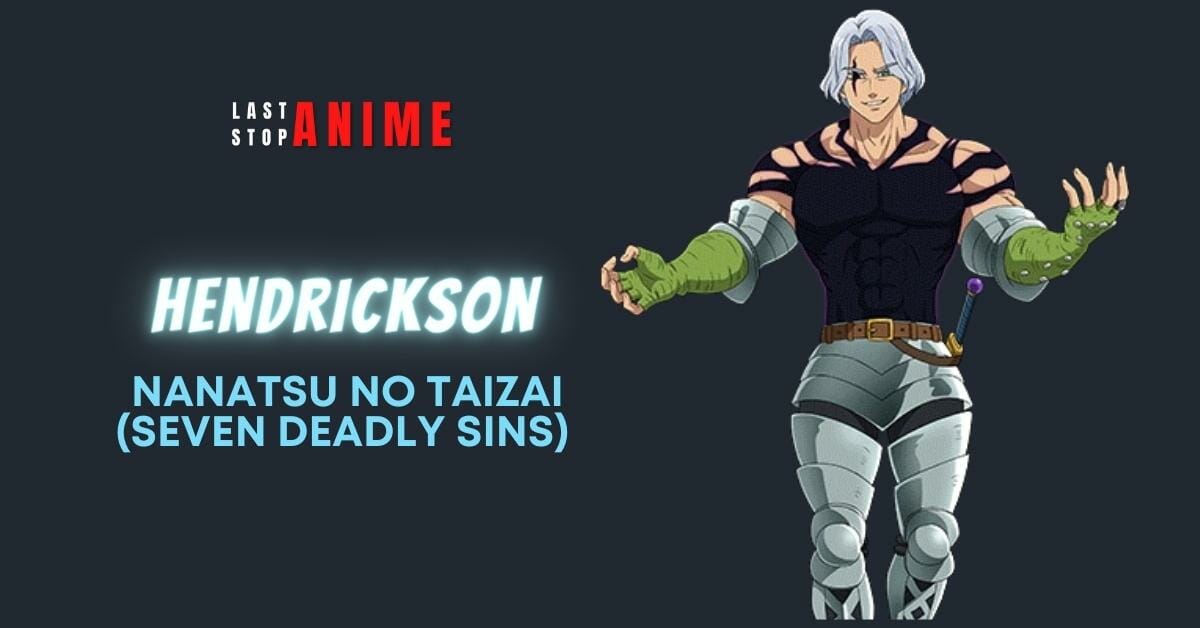 Number of episodes: 96
Number of seasons: 4 + 1 ONA + 2 OVA + 2 Movies
Genres: Action, Adventure, Fantasy
MAL Ratings: 7.69
Next, we have the former great holy knight of Liones Kingdom, Hendrickson. Hendrickson can foresee others' acts before they take place. He is willing to lie and manipulate as a villain to achieve his objective of being found out.
His ability to envision potential uses for things and his tendency to plan out events weeks or even months in advance are undeniable signs of his intuition.
Hendrickson plays the villain at the show's beginning, plotting in the shadows. He foresees other people's behavior and plans events so that a holy war will finally break out.
His careful yet effective use of tactics reveals his analytical side. He assigns people to the roles in which they will be most effective in a serious, demanding manner.
Hendrickson is extremely self-assured and prone to overconfidence, which is typical of tertiary Fi users because they don't frequently overestimate their worth.
Hendrickson's attempt to start a Holy War may have also been motivated by Fi. He thinks the Holy Knights are useless if there is no conflict.
12. Merlin – Seven Deadly Sins
Number of episodes: 96
Number of seasons: 4 + 1 ONA + 2 OVA + 2 Movies
Genres: Action, Adventure, Fantasy
MAL Ratings: 7.69
Next up, we have another Seven Deadly Sins character, Merlin, a confident INTJ. Traditionally considered Brittania's best sorcerer, Merlin represents the boar's sin of gluttony.
She has an insatiable thirst for knowledge and will even suspend her age to consume all of it.
When a storm hits, she generally reacts with calm and caution. She can coolly evaluate almost any scenario and cunningly develop a clear action plan before acting.
She belongs strongly in the INTJ category due to her thirst for knowledge, her perception of consequences, and her cool, collected side.
Like most INTJ characters, she is usually in the problem-solving department.
11. Akihiko Kayaba – Sword Art Online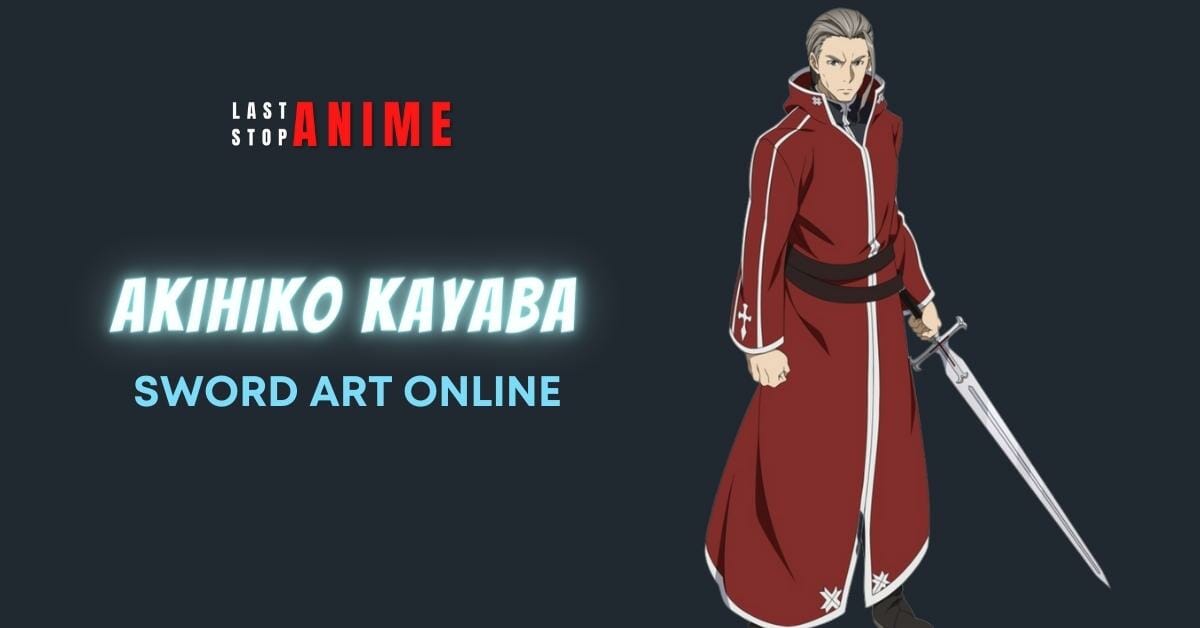 Number of episodes: 96
Number of seasons: 3 + 2 Specials + 2 Movies
Genres: Action, Adventure, Fantasy, Romance
MAL Ratings: 7.20
Akihiko Kayaba, the same person who developed NerveGear, the Cardinal System, and The Seed, created Sword Art Online, the first VRMMORPG.
As a Game Master and the head of the Knights of the Brotherhood of Blood, he participated in his own invention.
When Sword Art Online first began, Akihiko's Game Master avatar was a giant, faceless figure wearing a hood and a cloak who stood in front of the trapped players.
Due to his role as game master, Kayaba is responsible for all the plot twists and turns in SAO. He'd planned and thought through the safety measures.
The lives of the participants entrapped in Kayaba's game are unimportant to him, and he is emotionally detached from them.
In his eyes, they are just pieces on his gaming board to be controlled and handled just like a chess game.
10. Kai Chisaki "Overhaul" – My Hero Academia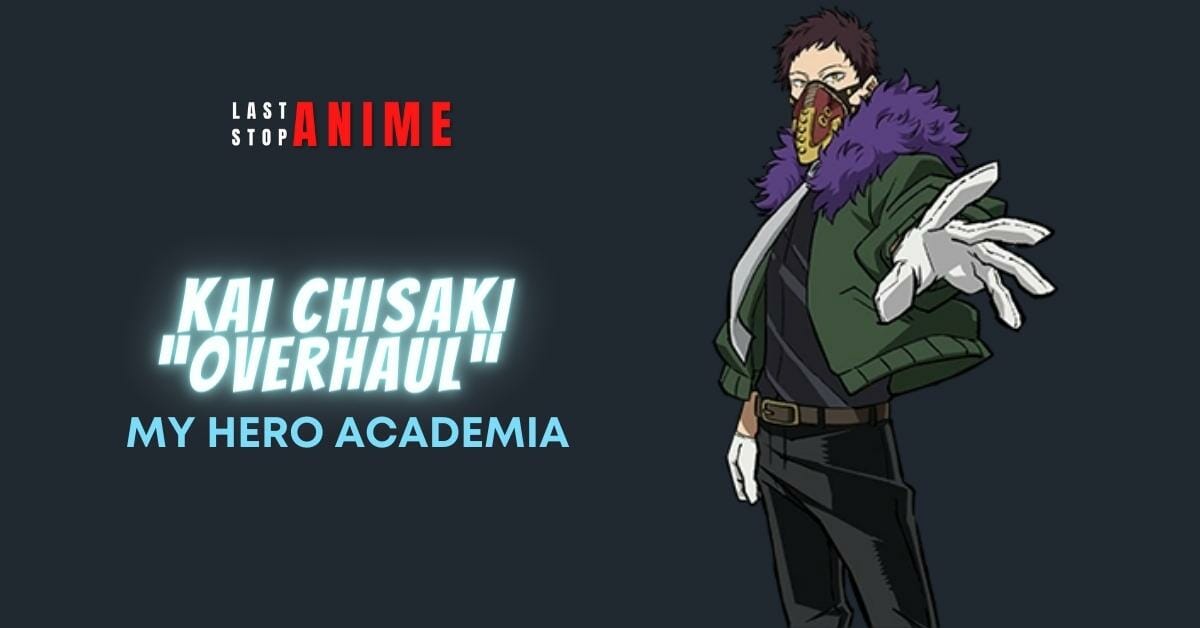 Number of episodes: 88
Number of seasons: 5 + 1 Movie
Genres: Action, Comedy, School, Shounen, Super Power
MAL Ratings: 7.91
Chisaki, the mastermind behind many terrible battles, sees other characters more as a means to an end than his fellow citizens.
Each action he takes is meticulously prepared as a component of a broader "grand plan."
In doing so, he wants to free the world of quirks, restoring the yakuza's dominance over society.
Chisaki always considers the bigger picture and predicts how events will develop and impact his plan, allowing him to adapt and improvise as necessary.
Chisaki can view the big picture, predict how things will turn out, and change their course of action accordingly. Additionally, Chisaki has a flexible mindset and is eager to adapt to changing circumstances.
Like a typical INTJ anime character, he is also an excellent leader, albeit one who uses violence.
He can remain composed and organized under pressure and take into account the skills of many different people to devise coordinated assaults.
09. Kurisu Makise – Steins;Gate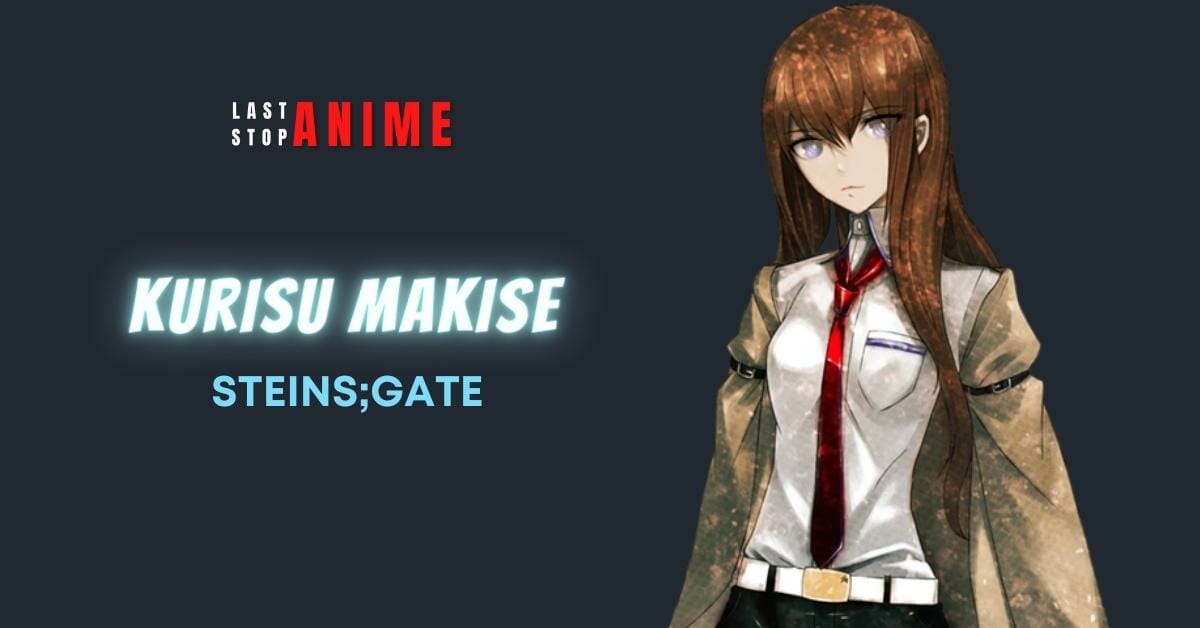 Number of episodes: 24
Number of seasons: 1
Genres: Drama, Sci-Fi, Suspense
MAL Ratings: 9.08
Kurisu is a brilliant person who graduated from college at the young age of seven.
She is earnest and intelligent. As a member of the Brain Science Institute, she supports Okabe in creating a time machine and organizes transit while working to rescue lives.
Makise is snarky, logical, and focused, like many INTJ anime characters. She rarely panics and frequently suggests theories about how things work scientifically.
Her work on the brain's memory retention system has received high praise in the scientific world.
Okabe describes her as having a "Tsundere" personality frequently. She doesn't like these statements and is frequently irritated by his dull words.
Makise is a straightforward communicator who frequently shares her thoughts and experiences to help people understand.
Due to her analytical thinking, Makise is a committed supporter of science and experimentation.
She speaks well and appears calmer and more at ease while interacting with others, which is common among many INTJs.
If you have already watched Steins;Gate, do check our piece on anime like steins;gate.
08. Akutagawa Ryunosuke – Bungou Stray Dogs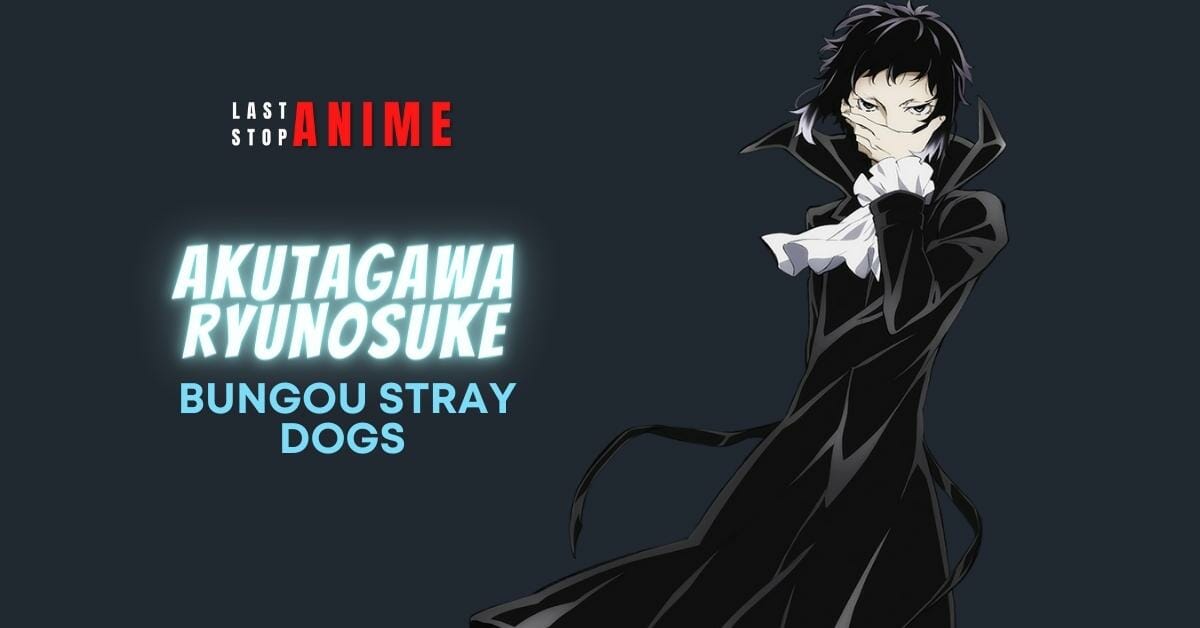 Number of episodes: 36
Number of seasons: 3 + 1 Movie + 1 OVA
Genres: Action, Comedy, Mystery, Supernatural
MAL Ratings: 7.82
Ryunosuke is a truly heartbreaking antagonist. Throughout the Bungou Stray Dogs series, you can see how his early suffering and agony led to his eventual turn to violence.
He refers to himself as the Port Mafia "dog," and he's willing to go to any lengths to advance the mafia's objectives and his personal agendas.
He sees the world more or less in black and white, assuming that the powerful must rule over the weak and try to maintain his strength and emotional distance in all scenarios.
Even though he is a villain, he exhibits human emotions and weaknesses at certain points, giving him a compellingly three-dimensional personality.
His tactical approach and "ends-justifies-the-means" mentality exemplify how an introverted intuition can be both intelligent and threatening.
Like a true INTJ anime character, he has a cold, aloof exterior and is a serious person.
07. Lelouch Lamperouge (vi Brittania) – Code Geass: Lelouch of the Rebellion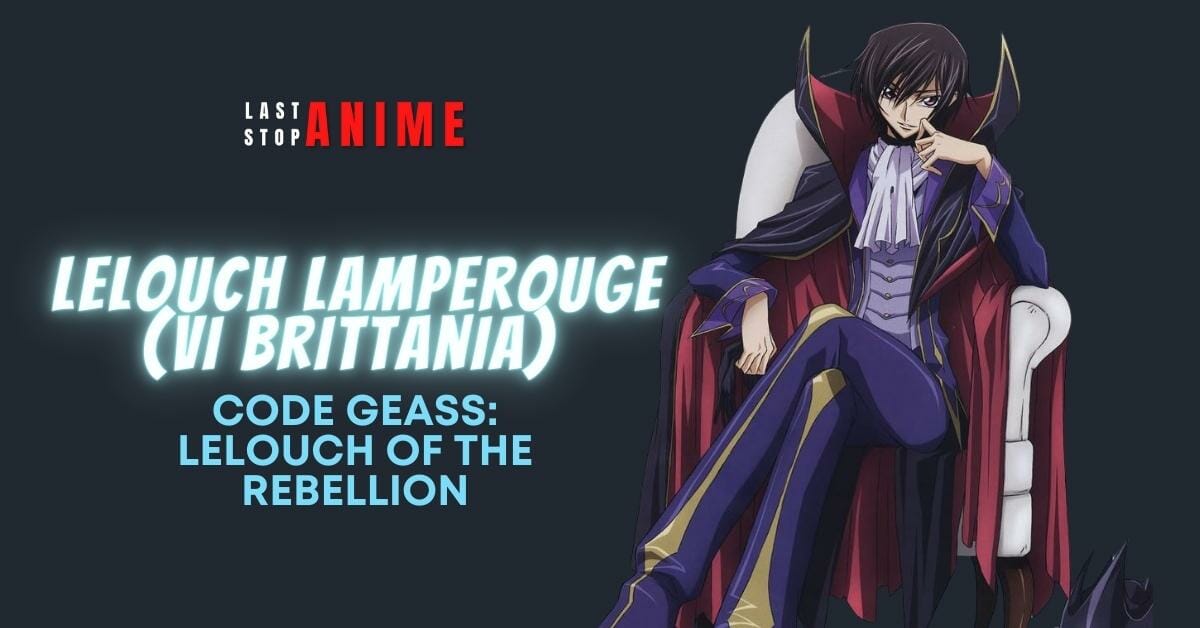 Number of episodes: 50
Number of seasons: 2 + OVA + Movies
Genres: Mecha, Military, School, Super Power, Action, Drama, Sci-Fi
MAL Ratings: 8.70
Lelouch Lamperouge views life as a dynamic game of chess. He has a special talent for foreseeing his rivals' moves and preparing accordingly.
Lelouch Lamperouge makes long-term plans that will change the course of events by looking far into the future.
He may appear cold and cunning on the exterior. Still, in his heart he has a sincere concern for the well-being of the oppressed and underprivileged.
His main introverted feelings (Fi) and his introverted intuition (Ni) truly come into play at this point.
If his ideals and ideas are what he is eventually protecting after his meticulous strategy, he doesn't mind playing the bad guy.
Lelouch is a typical INTJ who is cool under pressure and can be manipulative when necessary.
Those around him appreciate him because he is a strong leader. Lelouch also has a fierce sense of independence and doesn't appreciate being told what to do.
Lelouch vi Britannia is one example of a healthy INTJ anime character who cares deeply about other characters in the series.
06. Near – Death note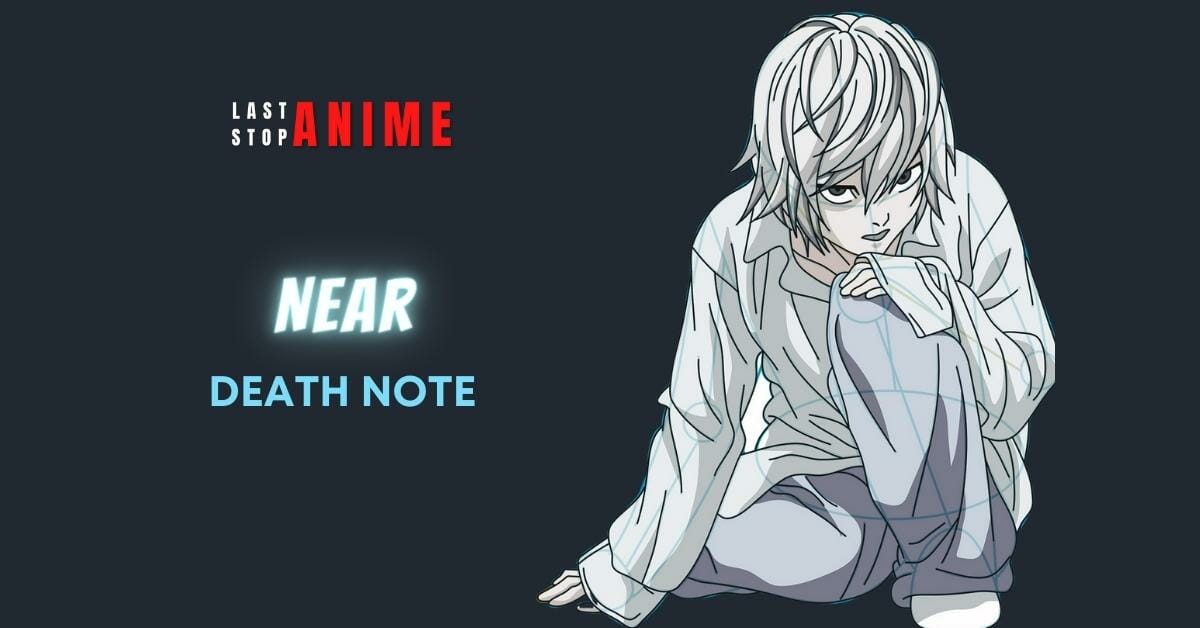 Episodes: 39
Number of seasons: 1 + Special
Genres: Supernatural, Suspense
MAL Ratings: 8.62
Next, we have one of the most popular INTJ anime characters on the list, Near. One of L's (an INTP) two successors, Near, is one of the top detectives in the world.
He uses logic and brains to solve cases. Along with the ESFJ Mello, he was a team member that successfully captured Kira.
Near possesses the analytical thinking that is characteristic of INTJs. He doesn't believe in gray areas since he sees the world in black and white.
Since Near was capable of capturing Kira (Light Yagami), it is clear that INTJs are also noted for having outstanding strategic skills.
It provides a fascinating collaboration between Near and Mello because their personalities are so dissimilar.
Highly intelligent individuals, each of these characters employs various strategies to catch Kira.
05. Kaguya Shinomiya – Kaguya-sama: Love is War
Number of episodes: 37
Number of seasons: 3 + 1 ONA + 1 OVA
Genre: Comedy
MAL Ratings: 8.41
Like a self-assured INTJ, she is the kind of person who always has complete confidence in herself and is quite clear about what she wants out of life.
When it comes to her romantic life, Kaguya is a complete realist.
She rejects the notions of love at first sight and other such silliness, believing that relationships should be rational and sensible.
Because of this, she doesn't want to date anyone who isn't her perfect match.
Kaguya is an individual who always has a strategy. She is incredibly efficient, logical, and well-organized.
Kaguya is an INTJ from the inside out. She always knows what she wants and is rational and self-assured.
Obsessiveness is well-known among INTJs. In this instance, Kaguya is totally fixated on Miyuki. She constantly comes up with new strategies to persuade him to confess to her.
Her dramatic style of strategy formulation, which frequently resembles a courtroom dispute with multiple protagonists, is well observed. She occasionally engages in manipulation.
04. Kurapika – Hunter x Hunter
Number of episodes: 148
Number of seasons: 1 + 2 Movie + OVAs
Genres: Action, Adventure, Fantasy
MAL Ratings: 9.04
Kurapika is a cunning sort. He maintains his composure. He always anticipates things and has a strategy for everything.
Kurapika is a great analyst as well. Like Kurapika, real-life INTJs pay attention to details that others miss and are pattern-seekers.
Then, he can make connections and grasp the overall picture. Due to his rapid decision-making and capacity for rational thought, Kurapika makes an excellent leader.
He also has a strong sense of self-assurance and isn't hesitant to take measured chances after his analysis. Kurapika is a master strategist, and he consistently considers three moves ahead.
He is incredibly loyal and devoted to his family, despite his outer appearance of being sensible and cool.
Kurapika is renowned for his tenacity in defending his family and his own on their behalf.
All this makes Kurapika from Hunter x Hunter one of the most popular INTJ anime characters on our list.
03. Levi Ackerman – Shingeki no Kyojin (Attack On Titan)
Number of episodes: 87
Number of seasons: 7 (Ongoing)
Genres: Action, Military, Mystery, Super Power, Drama, Fantasy, Shounen
MAL Ratings: 8.53
At number 3, we have "the strongest soldier in humanity", Levi Ackerman. Due to his outstanding combat skills on the battlefield, the other warriors and the general public gave him this nickname.
This INTJ anime character is a serious individual with a strong moral compass and distinct beliefs.
His orders were usually clear and exact, and no one dared challenge his authority. He has a high regard for discipline and is a combat soldier with a lot of leadership potential.
This first characteristic—that he is a man of few words and rarely communicates his feelings—transmits a certain level of respect, as does his seriousness and coolness.
He is well aware of the duty of leading a squad of soldiers and that he may lead them to certain death by relying on his orders.
Levi approaches almost everything logically and leans on his combat expertise.
He is well-liked by his teammates and has an intuitive nature. He is a sharp thinker who frequently does whatever it takes to outdo the opposition.
02. Shinobu Kocho – Demon Slayer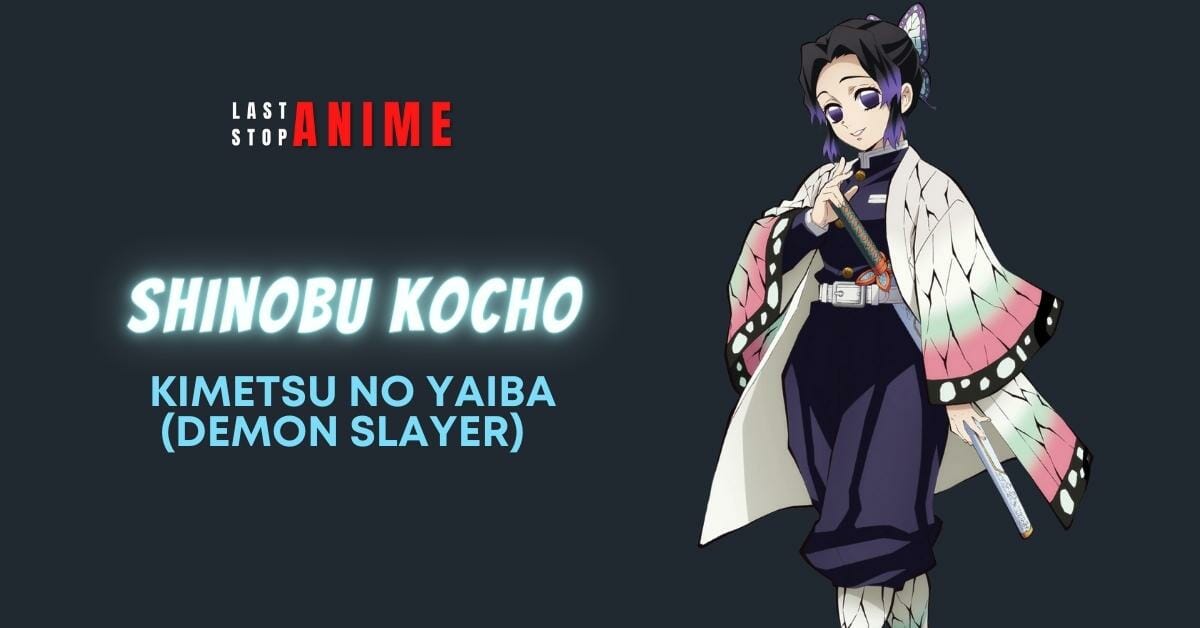 Number of episodes: 44
Number of seasons: 3 + 1 Movie
Genres: Action, Historical, Shounen, Supernatural
MAL Ratings: 8.52
She has a happy, compassionate exterior that hides a cunning, combat-ready side. She appears fiercely independent, but her inner world is teeming with intrigue.
Shinobu Kocho is the type of person that welcomes challenges with open arms. She is always looking for new adventures and enjoys learning new things.
Shinobu also exhibits a high degree of independence and self-confidence. She is confident in what she wants out of life and is not hesitant to pursue it.
Despite her good looks of elegance and femininity, Shinobu has the potential to be the fiercest of the Demon Slayer hashiras. Shinobu is a very intelligent and adept swordswoman.
Shinobu committed her entire life to slaying demons, so she was driven to do so. She is a great strategist and, like most INTJs, can think 10 steps ahead of her enemies.
01. Tsukishima Kei – Haikyuu!!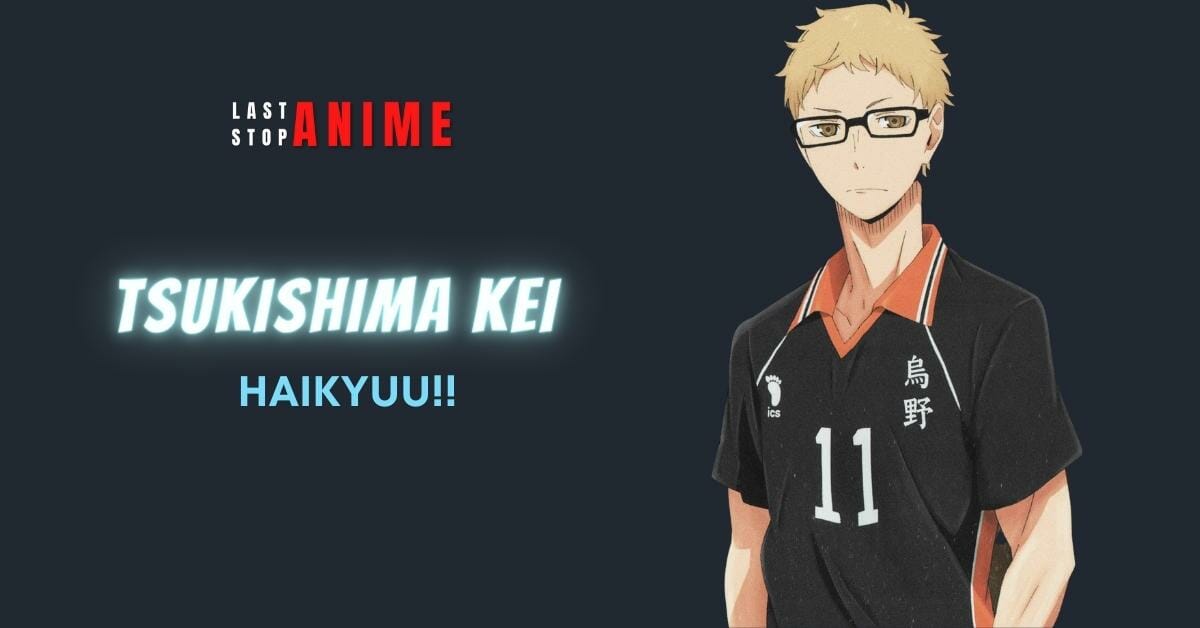 Number of episodes: 87
Number of seasons: 5 + 4 Movies + 2 OVAs
Genres: Comedy, Drama, Sports
MAL Ratings: 8.45
In the top spot, we have the middle blocker of the Karasuno Volleyball Team, Tuskishima Kei.
He's the volleyball team's go-to tactician, constantly thinking of new and interesting ways to trick his rivals. Additionally, he tends to be arrogant, which his teammates may not always like.
Tsukishima possesses the tactical thinking and analytical skills that are characteristic of INTJs. He has a keen eye for detail and the ability to simultaneously perceive the big picture.
This is one of the INTJs' strongest traits since it enables them to foresee potential scenarios and make forecasts others might overlook.
Tsukishima needs some time to build up the necessary motivation to play volleyball because he knows how fleeting the game is.
Once he gets it, he is committed to using his imagination, creativity, and skills to get beyond any obstacles.
Given this, Tsukishima Kei is one of the best INTJ anime characters.
Other INTJ Anime Characters:
Akashi Seijuro – Kuroko's Basket
Oreki Houtarou – Hyouka
Homura Akemi – Puella Magi Madoka Magica
Loid Forger aka "Twilight" – Spy X Family
Makima – Chainsaw Man
Ciel Phantomhive – Black Butler