The Myers-Briggs Type Indicator is referred to as the MBTI®. This is a method that is widely employed to assist individuals in better understanding their own communication preferences and interpersonal interactions.
Understanding the MBTI can help you change how you interact with people depending on the situation and target audience.
What Is The MBTI® Personality?
An insightful, self-reported assessment called the Myers-Briggs Type Indicator® (MBTI) determines a person's psychological preferences and personality type.
This assessment aims to place respondents into one of four groups depending on how they view the world and make decisions, allowing them to understand better and explore their personalities.
Click on the image below to know about the anime characters of your specific MBTI Personality Type.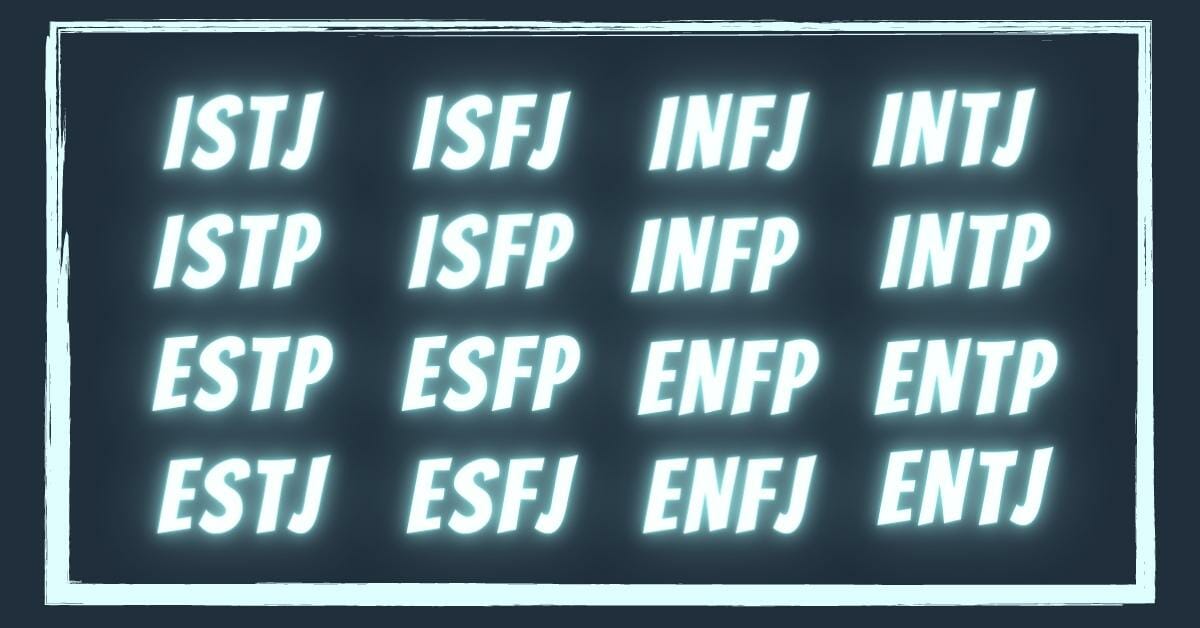 The four categories are Extraversion or Introversion, Intuition or Sensing, Judging or Perceiving, and Thinking or Feeling.
According to this theory, each person favors one trait from each category, resulting in 16 different personality types.
Well, if you don't know your MBTI personality type, you can always take a test here!
What Is The INFP Personality Type?
A mediator consists of Introverted, Intuitive, Feeling, and Prospective (INFP) personality types.
These uncommon personality types are typically contemplative, open-minded, and innovative, pursuing every task they undertake with kindness and creativity.
The underlying ideals and beliefs of INFPs serve as their compass. They are inventive idealists.
A Healer is more concerned with potential than the reality of the present.
They see hope for a brighter future and, with their own distinctive flair, seek out truth and significance.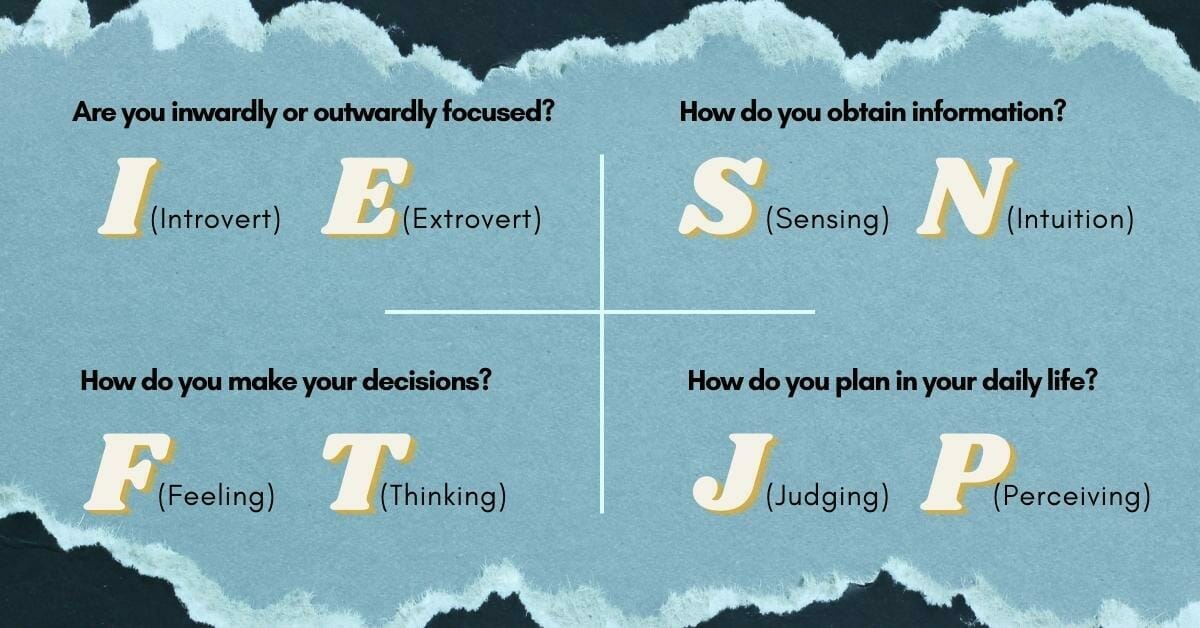 The acronym INFP refers to Introversion, iNtuition, Feeling, and Perceiving, which seem to be four essential personality traits derived from the work of psychologist C.G. Jung. INFPs tend to be introverted, intuitive, feeling-based, and more interested in ideas and concepts than details and facts.
They also tend to be impulsive and adaptable instead of planned and well-organized (perceiving).
What Are INFP Personality Types' Strengths and Weaknesses?
| Strengths | Weaknesses |
| --- | --- |
| Dedication | Vulnerability |
| Compromise | Selflessness |
| Integrity | Impracticality |
| Idealism | Sensitivity |
INFP Personality Types in Anime
INFP anime characters have a strong sense of duty, compassion, loyalty, and justice.
They would gladly offer their lives to improve the world, regardless of where they stand on the issue.
Anime characters who identify as INFP are frequently kind, misguided characters who genuinely care about others and stand up for their beliefs.
They have a strong sense of justice and fairness, yet they can be hard on themselves when they believe they are not living up to their beliefs.
They typically see the best in others and have no other motivation but to make the world better.
Now that we know what INFP personality traits or INFP characteristics are, lets get on the list of 15 Popular INFP Anime Characters.
15. Gohan – Dragon Ball Z
Number of episodes: 291
Number of seasons: 9 + 13 movies + 2 television specials + 1 "lost movie"
Genres: Action, Adventure, Comedy, Fantasy
MAL Ratings: 8.16
Fans began to wonder more about this man as time passed because he turned out to be an incredible killing machine in the Cell story.
He is still portrayed in the anime as the perfect character who loves to sacrifice himself for his brethren. However, it doesn't currently focus on him nearly as heavily as it did in the past.
He is straightforward and honest but also quiet and patient, and he rarely expresses himself fully.
He frequently conceals his genuine sentiments or identity.
Gohan displays great independence and fierce dedication to his inner principles and feelings in the anime through his Fi and Fi dom actions.
His inner feelings and values, as well as his Fi, give him his concealed strength.
When his inner emotions are hurt, he has a propensity for losing his temper quickly.
He also has great understanding and sympathy for his loved ones.
Overall, Gohan is a kind person and one of the most beloved characters in the Dragon Ball Z franchise.
14. Crona – Soul Eater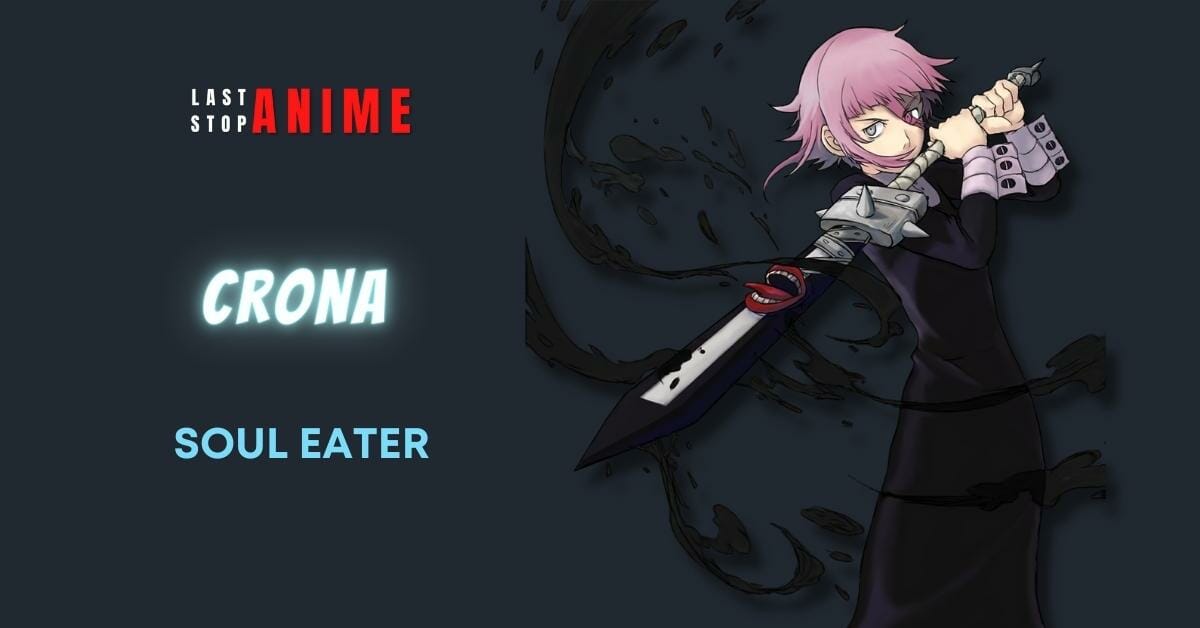 Number of episodes: 51
Number of seasons: 1 + 1 Special + 1 Spin Off
Genres: Action, Comedy, Fantasy, Supernatural
MAL Ratings: 7.84
If you have been a fan of the Soul Eater series, then you have probably heard of Crona, and you know that he is among the most popular characters in the series.
We know Crona has been abused by their mother, but one thing we don't know is Crona's gender.
The main antagonist of the anime series is Crona, who has been nourished and tortured by both Medusa and Ragnarok.
Since Crona had the most difficulties in the storyline, people had a lot of negative perceptions about them and turned them into villains.
They exhibited an element of themselves that was severely mentally sick and unable to resist since they lacked moral awareness.
After growing up in a world where killing was the only thing that mattered and for which they were born and raised, Crona developed into a impulsive.
As soon as Crona began interacting with some new, stable individuals, they began to alter and modify their behavior as they became aware of their flaws and what could be done to fix them.
This gave us the impression that he might be an INFP who cares, which makes him one of the best INFP anime characters.
13. Shizuku Tsukishima – Whisper of the Heart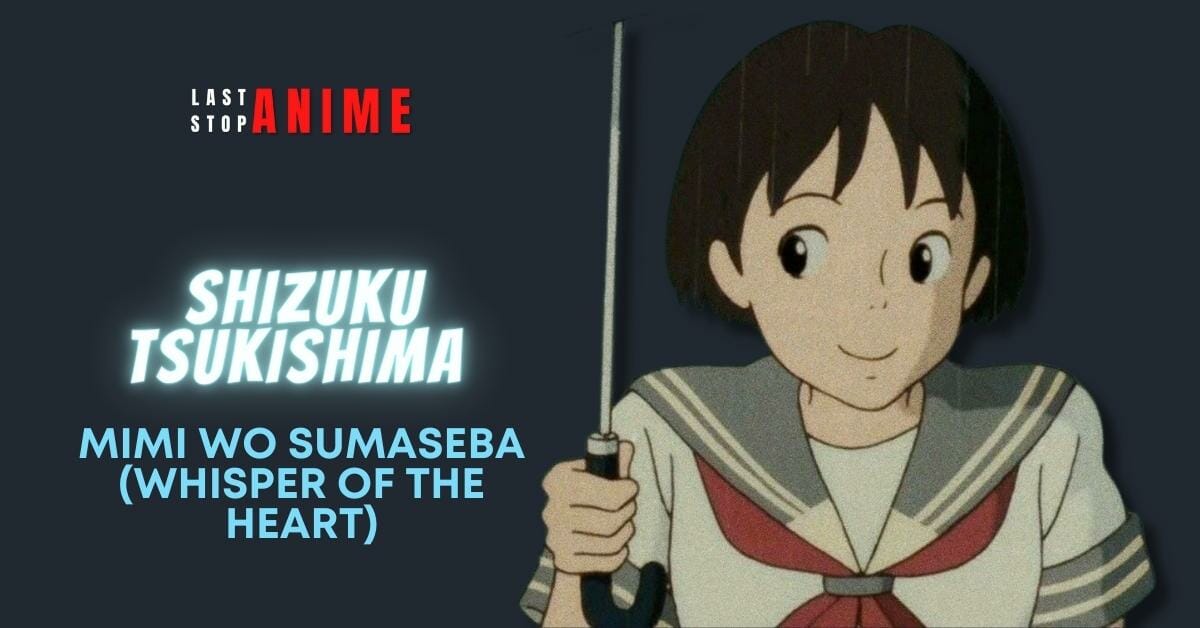 Type: Movie
Episodes: 1
Duration: 1 hr. 51 min
MAL Ratings: 8.22
Shizuku is the anime girl you may be familiar with from several Lofi music streaming channels on YouTube.
This is very true to how she is usually portrayed; once she decides to write her story, she is unyielding.
Shizuku Tsukishima is a passionate and imaginative person who, at her core, is a dreamer.
Like the rest of the INFP anime characters, she adores reading and takes out a ton of fantasy novels from the library.
Many INFPs would identify with her meandering imagination and vibrant inner world.
When people reflect on their teenage struggles, they will see similarities between her and themselves.
Although she has a lot of compassion for people, a youngster who copied her alternative lyrics started spreading them to make her a laughingstock.
Despite her battles, she never turns into a horrible person, notwithstanding her occasional rage.
She fits the INFP persona very well. She leads a normal life and has a philosophical nature.
12. Levy McGarden – Fairy Tail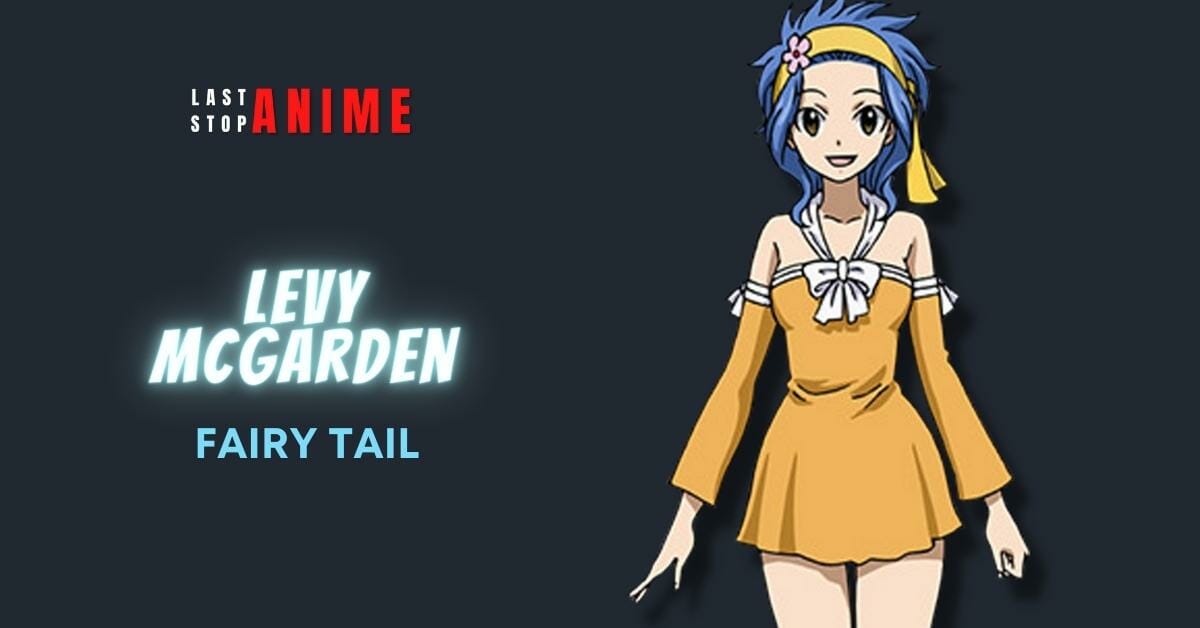 Number of episodes: 328
Number of seasons: 3 + 2 Movies + 3 OVAs
Genres: Action, Fantasy, Horror
MAL Ratings: 7.66
Levy McGarden is one of the leading characters in the Fairy Tail series. She has a romantic nature and is a shy person.
Levy McGarden is a happy and giving individual who bases her decisions on her principles and feelings.
Like most INFPs, she enjoys literature and develops relationships based on a love of similar stories.
She even forgave Gajeel Redfox even though he abused her earlier in the series, demonstrating Levy's extraordinary ability to recognize the goodness within the most brutal characters.
Instead of making judgments based on conduct with outside looks, she considers the inside.
This adorable girl is one of the best INFP anime characters.
11. Gaara – Naruto Shippuden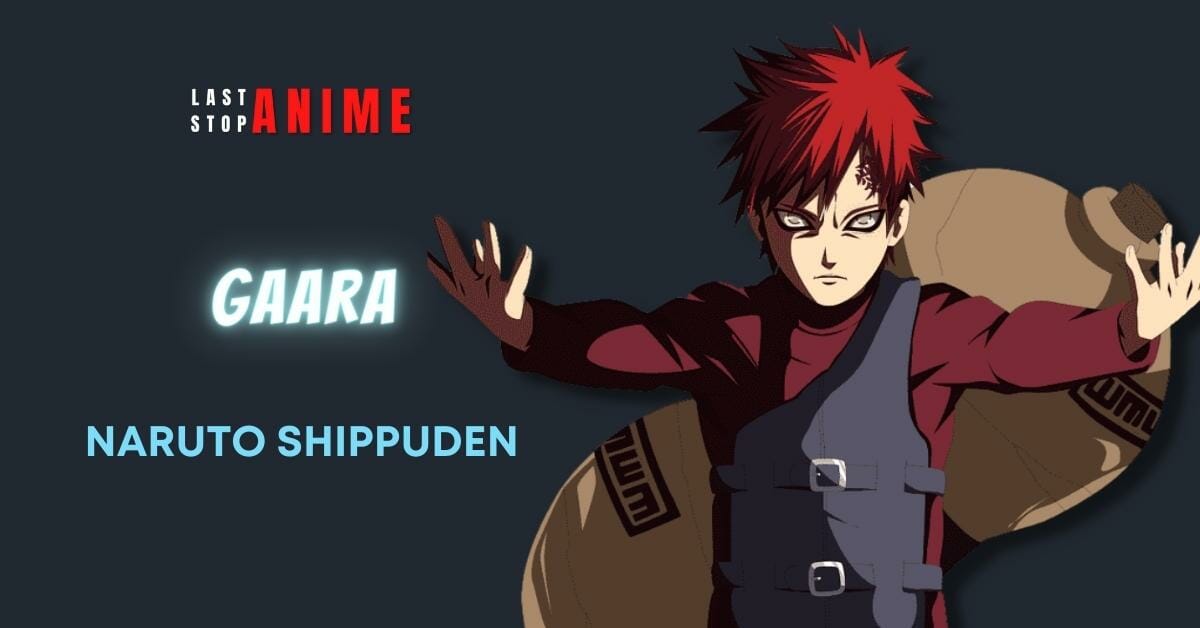 Number of episodes: 500
Number of seasons: 1 + 6 Movies
Genres: Action, Fantasy, Adventure
MAL Ratings: 8.25
When Gaara was first introduced, he had the vibe of a very dark character.
Eventually, as the anime progresses, we get to know about how he is one of the most notable characters in the Naruto franchise.
Gaara possesses both unhealthy and healthy characteristics, mostly due to his difficult upbringing.
Gaara was a pleasant and friendly boy, but after a string of sad events, he came to embrace the dark part of his personality.
Because of this, he became indifferent to the screams of others and felt obligated to murder them to create his own life.
Gaara eventually returned to the straight path and tried to promote harmony within the Shinobi society.
At his worst, Gaara exhibits behaviors that are undoubtedly unrelated to those of INFPs, but at his best, his optimism, compassion, and curiosity are
Because of his agony and suffering in his early life, they will undoubtedly view him as a likeable antagonist.
Gaara is now a humble and kind man who fits well into the INFP category. Overall, one of the best INFP characters.
10. Tamaki Amajiki aka Suneater – My Hero Academia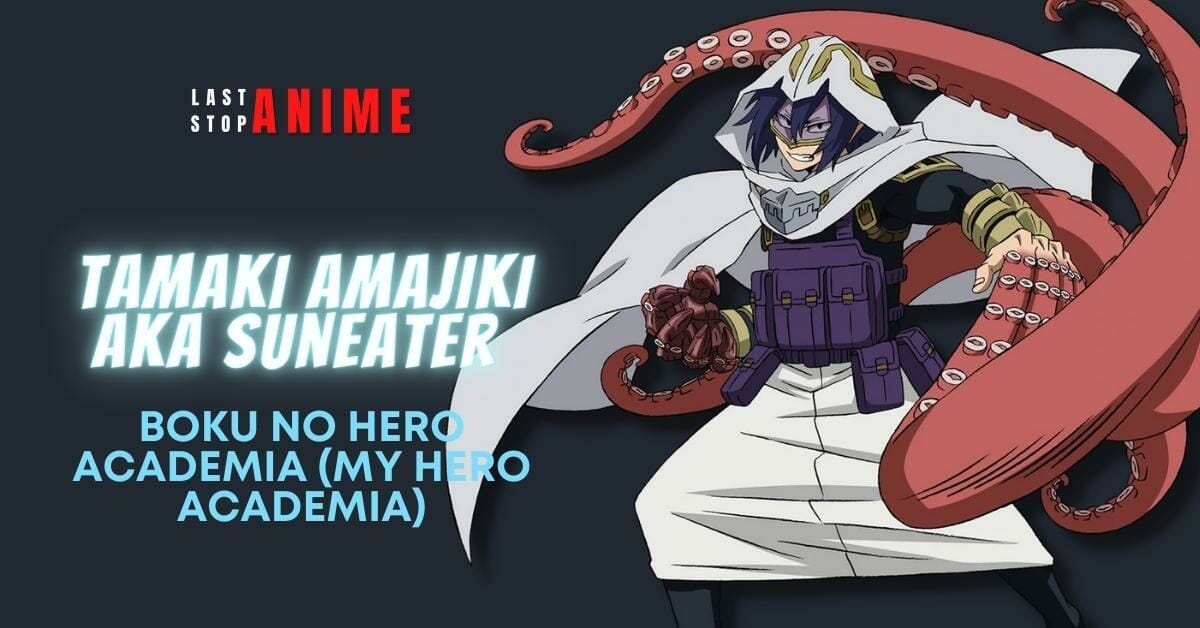 Number of episodes: 88
Number of seasons: 5 + 1 Movie
Genres: Action, Comedy, School, Shounen, Super Power
MAL Ratings: 7.91
In the world of cinema, INFPs don't frequently appear as "superheroes." Usually, that action falls within the Sensing-Perceiving personality type.
Contrarily, Tamaki Amajiki is the real definition of an INFP superhero.
He doesn't exaggerate his skills or looks for opportunities to impress people.
Rather, he humbly employs his strengths and follows his heart instead of seeking attention.
His sincerity, empathy, and subdued idealism will appeal to INFPs.
He is a quiet, a bit introverted person who is frequently misinterpreted. However, Tamaki is a kind and compassionate individual with a keen sense of justice.
09. Ken Kaneki – Tokyo Ghoul
Number of episodes: 48
Number of seasons: 3 (Tokyo Ghoul, Tokyo Ghoul √A, Tokyo Ghoul:re)
Genres: Action, Fantasy, Horror
MAL Ratings: 7.79
In classic INFP nature, Ken Kaneki struggles to remain loyal to himself under all the pressure.
His deepest fears are the loss of his uniqueness and overstepping his moral code.
In all aspects of their lives, INFP personalities want authenticity and uniqueness.
They do not wish to ever let the outside world influence them to change who they genuinely are.
For most of Tokyo Ghoul, Ken Kaneki struggles with this inner conflict.
He is kind, modest, and kindhearted, going above and beyond to defend those important to him, even if it means risking his own life.
With his reflective, introspective personality, he personifies the INFP's mysterious, morally conscientious essence.
He retained his original character even after transforming into a ghoul, exactly as he did back when he was a normal student studying Japanese literature.
Kaneki had one of the best character development in the anime series.
Kaneki is also considered a kind and humble man with a strong inner sense.
08. Yamaguchi Tadashi – Haikyuu!!
Number of episodes: 87
Number of seasons: 5 + 4 Movies + 2 OVAs
Genres: Comedy, Drama, Sports
MAL Ratings: 8.45
Yamaguchi Tadashi serves as the pinch server on the Karasuno Volleyball High School team.
He works very hard to get better at "floater serve," a skill that is used in the game, even after frequent practice sessions.
Even though he doesn't play much and is aware of how little talent he has compared to others,
Yamaguchi seeks out a nearby former volleyball player to assist him as he gradually picks up the sport and manages to evolve beyond the timid youngster who could not showcase his skill because of fear.
He gets along with everyone on the team, is generally reserved, and only has one teammate as a close friend.
He supports him when he is down, unsure of himself, or frustrated; Yamaguchi keeps him in check and grounded.
In particular, if he thinks someone disrespects them, he is ready to defend them.
There were times when he questioned his abilities. Still, he made strides in the Aoba Johsai battle with hard work and determination.
How he managed his emotions also seemed to have changed noticeably.
This Haikyuu character has a good relationship with fellow cast members.
07. Euphemia Li Britannia – Code Geass: Lelouch of the Rebellion
Number of episodes: 50
Number of seasons: 2 + OVA + Movies
Genres: Mecha, Military, School, Super Power, Action, Drama, Sci-Fi
MAL Ratings: 8.70
Up next, we have an intelligent woman from the Code Geass anime.
Euphemia epitomizes the idealistic and flexible traits of the INFP; she is passionate and ambitious.
She understands that everybody should be treated fairly, and unlike most of her family, she feels empathy for the "Elevens."
Thanks to her intuition, she can think creatively and outside the box to solve humanity's difficulties.
Because of her integrity and strong moral compass, she is the anime's most kind character.
06. Nagato/ Pain – Naruto Shippuden
Number of episodes: 500
Number of seasons: 1 + 6 Movies
Genres: Action, Fantasy, Adventure
MAL Ratings: 8.25
Nagato was a resident of the Hidden Rain Village and a constant participant in conflicts that claimed the lives of numerous young people.
Nagato was among them; once his parents passed away, he was left alone without access to anything to eat, drink, or shelter.
He moved in with two other children after being housed for a while by Jiraiya, a well-known hidden leaf ninja.
Nagato strived to fulfil his vision of eradicating violence and hatred from the world by arousing the most potent eyes in existence, Rinnegan.
He made a group that, regrettably, went down the wrong path and slaughtered many people in the name of peace.
Nagato transformed into Pain when he killed Jiraiya, his instructor, and destroyed the leaf village to bring peace.
After speaking with Naruto, he concluded that there was still hope for the future since he used his Rinnegan to resurrect every leaf villager he had slain and killed in the process.
05. Rem – Death Note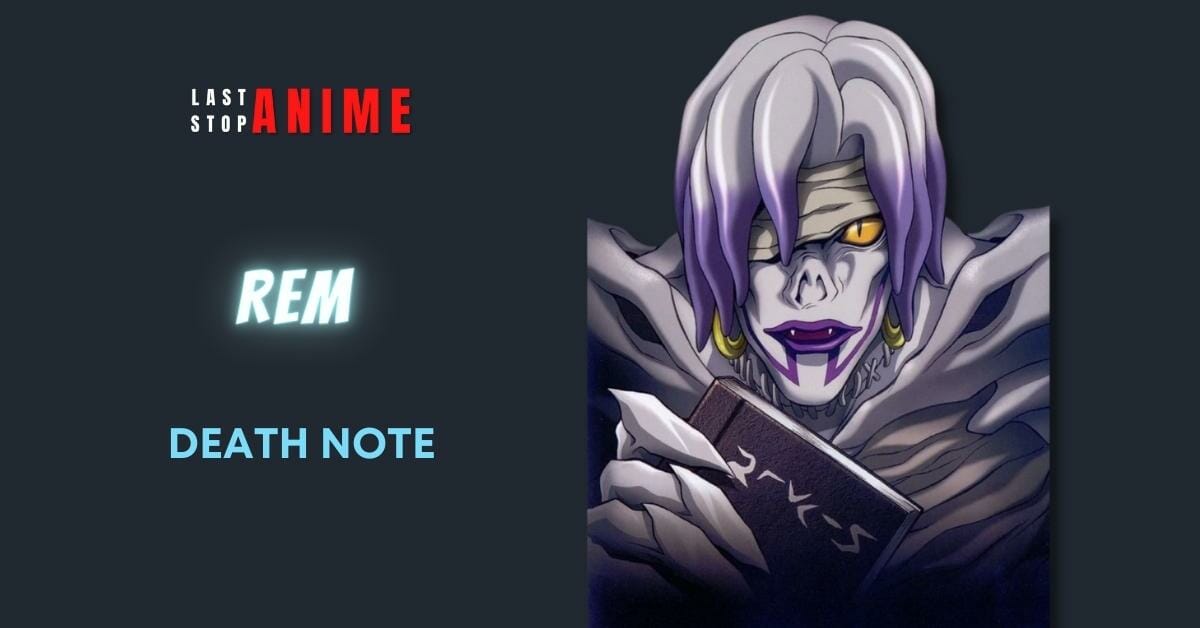 Episodes: 39
Number of seasons: 1 + Special
Genres: Supernatural, Suspense
MAL Ratings: 8.62
Rem, a Shinigami, accidentally gave Misa Amane, aka Second Kira, her Death Note.
She was a very devoted individual who, if necessary, would have been willing to die for Misa.
Rem provided Misa all the knowledge she had about the book and treated her as if she were her master.
She facilitated Misa's meeting with Light Yagami and was always looking for ways to keep her safe.
This trait turned against her when Light, who was incredibly brilliant, used it to her advantage to deceive everyone in the police force, including her, and push Rem to assassinate L (Light's enemy), which led to Rem's demise.
Only killing someone for a human can result in a Shinigami dying.
Rem captures the INFP role perfectly. She abides by the law, but only to a certain extent.
04. Shigeo Kageyama / Mob – Mob psycho 100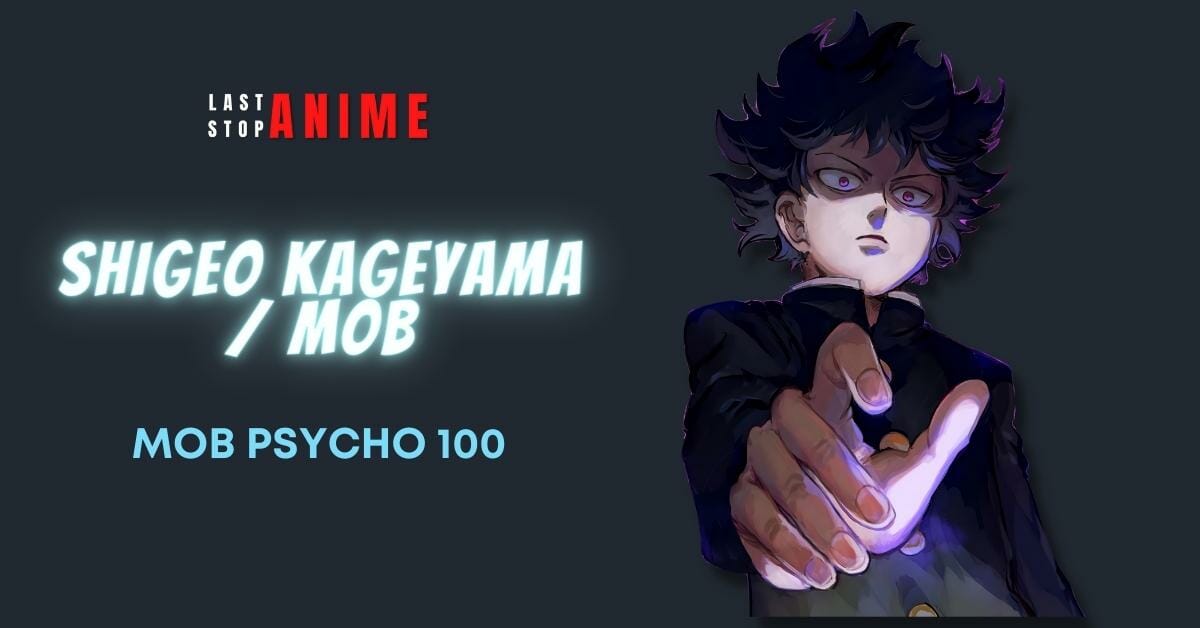 Episodes: 27 (At the moment)
Status: Currently Airing
Number of seasons: 3 (Ongoing) + 1 Special + 1 OVA
Genres: Supernatural, Action, Comedy
MAL Ratings: 8.49
The main character is a young boy, Shigeo Kageyama. He has strong emotions, and those emotions are the source of his abilities. Mob has a strong moral compass and often considers his own values.
He prefers to avoid people and keeps to himself, traits that grew stronger after learning of his power.
Later, he befriends them and develops close relationships with them, always willing to put himself in danger for them.
Additionally, he has some social awkwardness and likes to blend in silently.
He has a strong sense of empathy and lives his life assisting others, which is a highly INFP trait.
The plot also demonstrates that he is too afraid to use his powers because he worries about losing his identity.
His excessive self-focus sometimes prevents him from engaging with the world around him.
03. Yuri Katsuki – Yuri!!! On Ice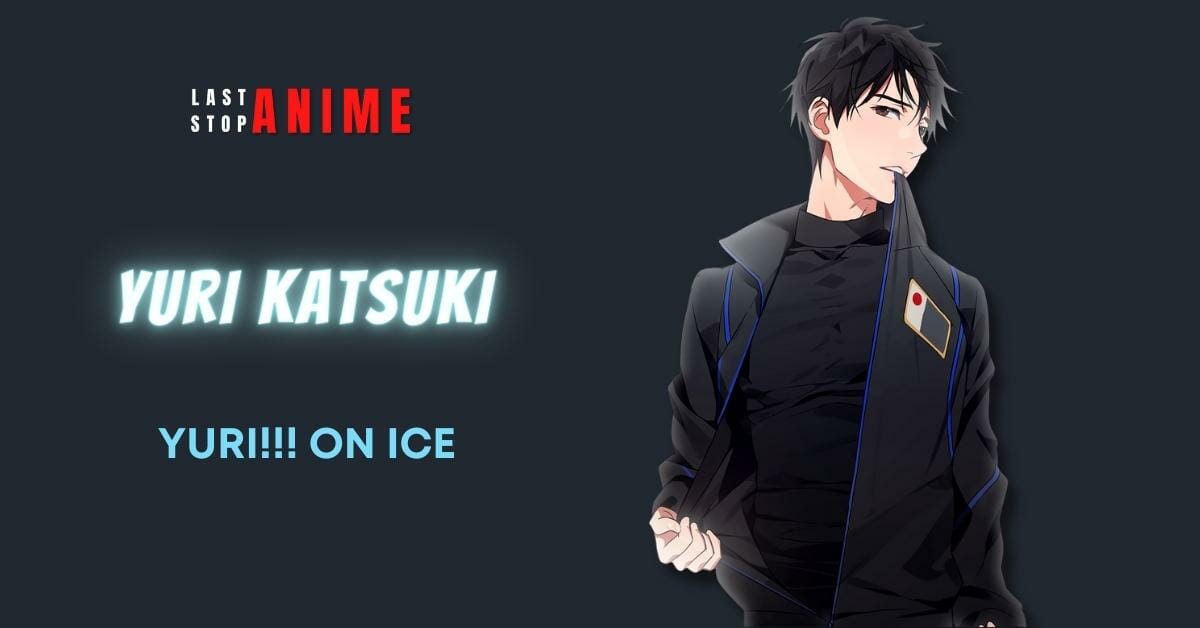 Number of episodes: 12
Number of seasons: 1 + 1 Special + 1 Movie (The movie has not aired yet)
Genres: Sports, Comedy, Drama
MAL Ratings: 7.90
The next character on our list is Yuri Katsuki. Yuri is one handsome INFP anime character.
Yuri, who is shy, inventive, and confused, perfectly encapsulates what many INFPs go through when they take on difficult tasks and competitions.
He is more concerned with upholding his values than winning, in contrast to many other participants in the competition.
Like most INFP anime characters, he occasionally ignores what is happening around him in favor of his personal sense, which can either work to his advantage or disadvantage, depending on the circumstance.
He seems to be in a Fi-Si cycle at the start of "Yuri on Ice," reliving mistakes from the past and becoming mired in bad routines.
Victor introduces Yuri to a more creative and playful side of himself.
Yuri is humble and quiet, though it's not the only INFP characteristic he possesses.
02. Alphonse – Fullmetal Alchemist : Brotherhood
Number of episodes: 64
Number of seasons: 1
Genres: Action, Military, Adventure, Comedy, Drama, Magic, Fantasy
MAL Ratings: 9.11
Al is one of the most interesting characters in the Fullmetal Alchemist series.
He is a person of kindness, empathy, and compassion.
Like an INFP, Alphonse is constantly concerned about other people's comfort. He is also incredibly idealistic and deeply concerned about justice.
Alphonse is making efforts to improve the world. He has an eternal affection for people and the natural world.
He protects cats within his armor and is ready and available to lend a hand when required.
Alphonse is a good person who prioritizes the needs of others before his own.
He is tremendously bold and prepared to give up everything for the benefit of others.
He possesses each of these INFP characteristics.
This INFP person has a caring nature, making him one of the best INFP anime characters.
01. Shinji Ikari – Neon Genesis Evangelion
Number of episodes: 26
Number of seasons: 1 + 6 Movies
Genres: Action, Avant Garde, Drama, Sci-Fi
MAL Ratings: 8.34
Shinji is one character from Neon Genesis Evangelion that fits the best in the INFP dictionary.
He is a young boy who is having trouble figuring out where he fits in.
He has a keen sense of right and wrong and is reflective and sympathetic.
Shinji is frequently viewed as a victim of circumstances but also a man of enormous courage and strength. He is in a great deal of pain and is quite sensitive.
He uses music, a common outlet for INFPs, to deal with challenging emotions and to find solace and connection.
These are all characteristics of an INFP that are typical. All these qualities make him one of the best INFP anime characters.
Other INFP Anime Characters:
Chifuyu Matsuno – Tokyo Revengers
Izumi Miyamura – Horimiya
Dr. Kenzo Tenma – Monster
Legoshi – Beastars
Miku Nakano – The Quintessential Quintuplets