A great anime needs a strong story to make it big, but the storyline isn't the only thing that makes an anime great. Anime characters also play an important role in making or breaking a story.
We tend always to love and hate some characters with a plethora of anime. The anime characters are designed in a way that, at a certain point, we can relate to them. We might share the same birthday with some of the anime characters.
INFJ is among the 16 MBTI personalities.
What Is The MBTI® Personality?
An insightful, self-reported assessment called the Myers-Briggs Type Indicator® (MBTI) determines a person's psychological preferences and personality type.
This assessment aims to place respondents into one of four groups depending on how they view the world and make decisions, allowing them to understand better and explore their personalities.
Click on the image below to know about the anime characters of your specific MBTI Personality Type.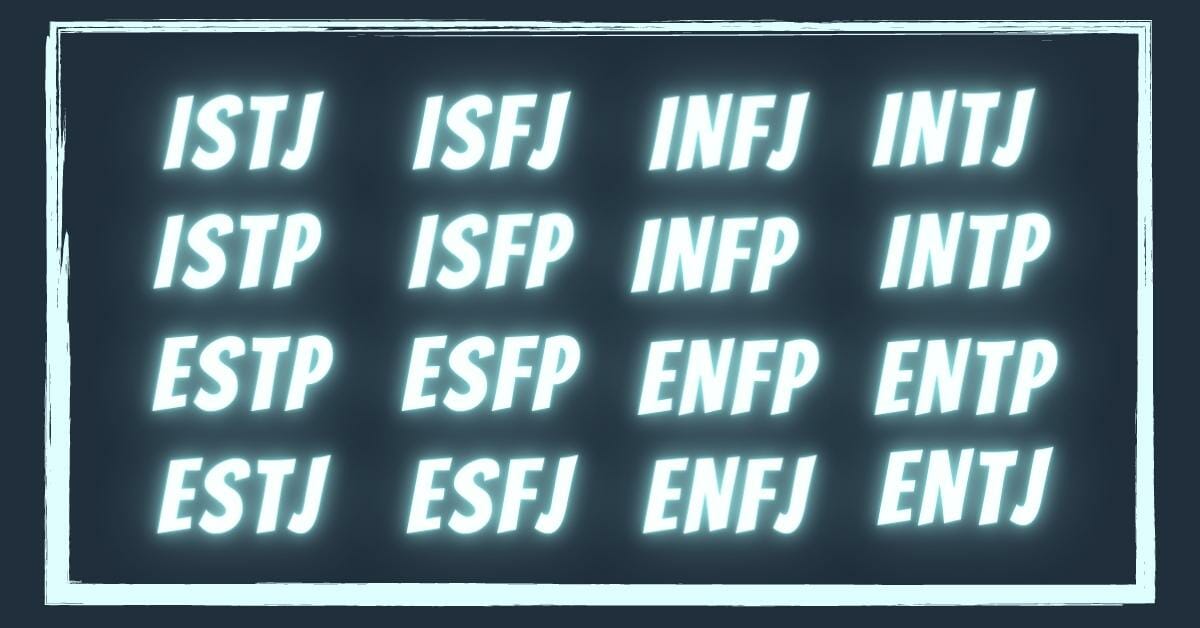 The four categories are Extraversion or Introversion, Intuition or Sensing, Judging or Perceiving, and Thinking or Feeling.
According to this theory, each person favors one trait from each category, resulting in 16 different personality types.
Well, if you don't know your MBTI personality type, you can always take a test here!
What Is INFJ Personality Type?
INFJs are described as having introverted, intuitive, feeling, and judging personality traits by the Myers-Briggs (MBTI) personality test. People with INFJ have an advocate personality type.
Those that possess this personality type are serious, rational, and diligent. They are also soft-spoken, reserved, caring, and responsible. Most INFJs also have a kind personality with amazing analytical skills.
They cherish close, profound relationships and are perceptive to others' needs, yet they also require some time and space by themselves to refuel.
The INFJ personality type is artistic and has a creative imagination. These individuals seek solace in the realm of occult possibilities and significance.
The INFJ personality type, sometimes known as "The Counselor," is considered the rarest among the 16 personalities. With about 2% of the population having it, INFJ is the least common personality type.
So now we know what MBTI personality is and what INFJ personality is. With that out, let's get on the list and it will include both protagonist and the antagonist.
List Of Anime Characters That Are INFJ
20. Norman – The Promised Neverland
Number of episodes: 23
Number of seasons: 2
Genres: Sci-Fi, Mystery, Horror, Psychological, Thriller
MAL Ratings: 8.53
The protagonists of the storyline are a group of orphans who learn the terrifying truth about their fleetingly idyllic life at the Grace Field orphanage. The Promised Neverland focuses mostly on its characters.
In addition to empathetic tendencies and a "others first" mindset, Norman effectively depicts the strategic, long-term thinking of the INFJ.
No matter how difficult things become, Norman prioritizes the needs of others around him over his own comfort.
The intricate and extensive plans he creates in his thoughts enabled him to outwit almost any foe. All these qualities make Norman one of the best INFJ anime characters.
19. Naomi Misora – Death Note
Episodes: 39
Number of seasons: 1 + Special
Genres: Supernatural, Suspense
MAL Ratings: 8.62
Former FBI agent Naomi Misora is well known for her fierce detective abilities. Even though she only plays a small role in the Death Note series, her impact is nevertheless essential.
Naomi Misora is a typical INFJ anime character. She constantly puts people first and is devoted and empathetic. Misora possesses sharp perceptions of others; in this situation Light Yagami.
She also possesses a strong sense of intuition, which gives her the advantage of always being one step ahead.
Naomi doesn't mind a little risk in her constant quest for the truth. INFJs are well regarded for having keen intuition and compassionate nature. Naomi Misora excellently embodies these attributes.
She has strong emotions, like the majority of INFJs, especially when it comes to the people she cares about. Light Yagami takes advantage of her vulnerability by being aware of it.
18. Soo won – Yona of the Dawn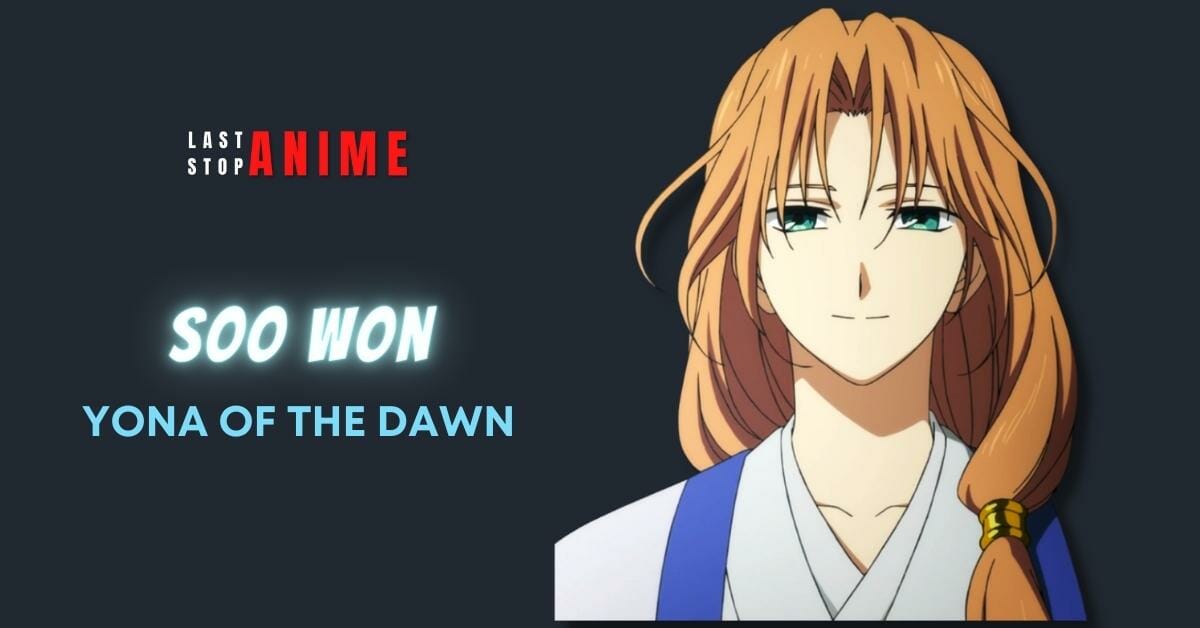 Episodes: 27
Number of seasons: 1 + OVA
Genres: Action, Adventure, Comedy, Fantasy, Romance
MAL Ratings: 8.03
Soo-Won has a perplexing personality. He would be quite amiable toward people but harbor harsh internal judgments about them. He decided to apply it to determine whether or not a person is reliable.
Soo-Won was friendly and upbeat while still maintaining his perspective. He enjoyed listening more than talking.
In both the present and the past, he has confidence. If his actions are questioned, escape is in his nature.
He is an expert at socializing but a novice at romantic love. Soo-Won doesn't understand Yona's affection for him. He was unaffected by not being in a romantic relationship.
Soo-Woo's frail body was viewed as making him unfit for fighting. However, if he picked up a sword, his level was unbeatable. He was a complete ruler with a cunning strategy.
17. Mayuri Shiina – Steins;Gate
Number of episodes: 24
Number of seasons: 1
Genres: Sci-Fi, Psychological, Drama, and Thriller
MAL Ratings: 9.08
Mayuri Shiina is pure and childlike, and she possesses a keen insight that is simple to overlook if not paying close attention.
Although many are misled by her innocent attitude, those who know her well recognize that she greatly understands people.
Additionally, she has a profound knowledge of human emotions. She says clearly that she is always capable of understanding Okabe's thoughts, feelings, and motivations behind requests for particular items.
Mayuri also regularly uses metaphors and analogies in her speech, an example of introverted intuition. She is focused on preserving peace and avoiding conflict.
What makes Mayuri Shiina a true INFJ is that she can understand Okabe's true feelings, which very few people can understand.
16. Future Trunks – Dragon Ball Z
Number of episodes: 291
Number of seasons: 9 + 13 movies + 2 television specials + 1 "lost movie"
Genres: Action, Adventure, Comedy, Fantasy
MAL Ratings: 8.16
Throughout the entire Dragon Ball franchise, Future Trunks has gone through several different personalities. He is extremely future-focused and good at planning.
As opposed to his father, he appears to be ambitious and polite. He loves to assist others, and when they are in danger or suffering, he becomes out of control.
Extremely concerned with the feelings, emotions, and emotional states of others. Always putting others before himself and, in most circumstances, being one step ahead of the competition.
His character possesses keen perception, the ability to recognize patterns, uphold order, and keep others always focused on the aim.
The fact that he was the person who, through his deeds, could stop both Frieza and Cell further highlights how crucial he is to the Dragon Ball saga as a whole.
15. Chise Hatori – The Ancient Magus Bride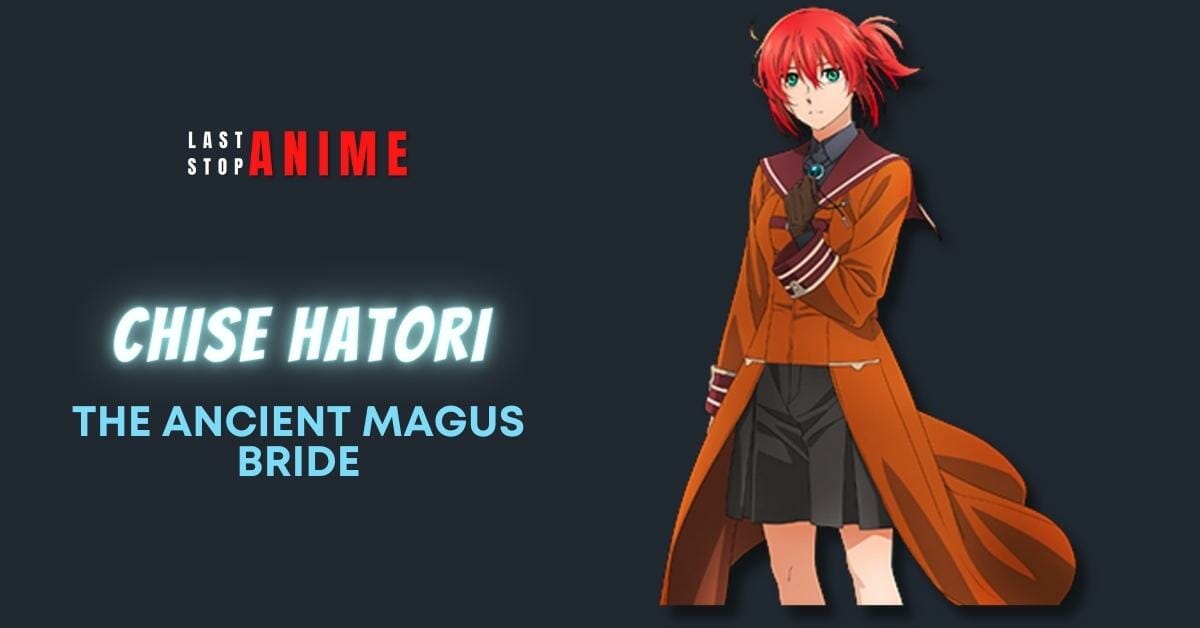 Number of episodes: 24
Number of seasons: 1
Genres: Mystery, Dark Fantasy, Supernatural
MAL Ratings: 8.07
Chise Hatori is the female main character and the only INFJ anime character in the series.
She is a keen observer; she takes in all she sees and hears, draws conclusions, and finds answers to many problems without using specific mental processes.
She goes past the obvious and the things with supporting evidence to discover the truth or when she has suspicions about something that may not be immediately obvious.
Chise has a sympathetic and empathic nature, which frequently guides her intuition.
She is particularly good at making connections with people, especially with animals, and she can comprehend Elias despite some of his actions and learn about his past without being scared of him.
14. Kagaya Ubuyashiki – Demon Slayer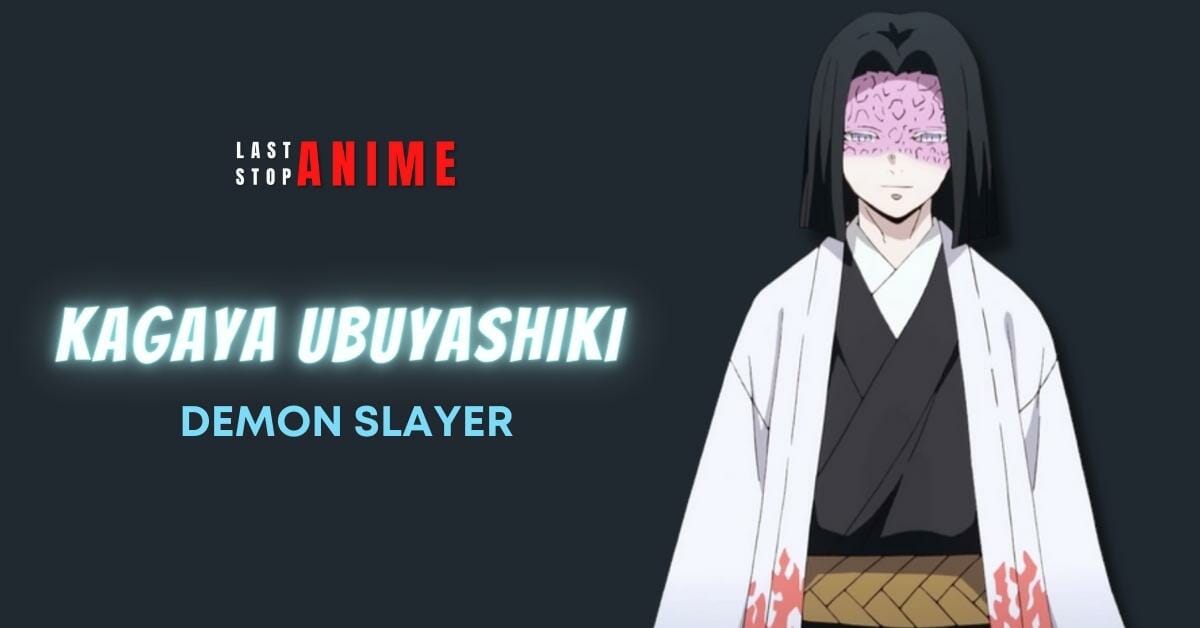 Number of episodes: 44
Number of seasons: 3 + 1 Movie
Genre: Action, Demons, Historical, Shounen, Supernatural
MAL Ratings: 8.52
Kagaya Ubuyashiki, also referred to as "Oyakata-sama" by his admirers and associates, is the typical INFJ character, a soft-spoken commander of the Demon Slayer Corps.
He is a calm and kind man who demonstrates his sympathy by memorizing each Demon Slayer's name before they pass away.
Although a curse prevents him from fighting, his idealistic approach to commanding the Demon Slayer Corps has gained him the respect of the Pillars. This group is notoriously difficult to win over.
Ubuyashiki is a true INFJ who is wise, smart, and doesn't adhere to tradition the way other people do.
When Nezuko and Tanjiro were brought to the Demon Slayer Corps, he was the only person willing to try to comprehend their circumstances because he was kind and gentle.
Additionally, he is extraordinarily diplomatic and calming and has a near-instantaneous ability to put other people at ease.
Nevertheless, despite his kindness, he is respected by others because of his commitment, intelligence, and sensibility.
In addition, despite being introverted, Ubuyashiki exudes an incredible degree of charisma that causes people like Sanemi to follow his orders without question.
13. Haku – Spirited Away
Type: Movie
Episodes: 1
Duration: 2 hr. 4 min
MAL Ratings: 8.78
INFJ anime characters are sometimes considered to have complex personality traits. When you look up Haku and his personality type, you'll most probably get INTJ.
Haku is a versatile person. He readily adapts to the demands of the moment. If necessary, he easily switches from warmth to annoyance.
Like other INFJ, Haku is adamant about showing compassion. He is capable of anything for anyone who concerns him.
Haku was steadfast in his efforts to look after her. He gained Chihiro's confidence. This determination finally developed into love.
No matter how strong he was, Haku had one major weakness. He could not escape the spirit world because he was Yubaba's slave. He has to recall his name to achieve that.
Haku is a sincere soul. Chihiro was instructed by Haku to remember her name forever, and he did.
She departs to find her parents. Haku makes the heartbreaking commitment to eventually meet her.
12. Sakunosuke Oda – Bungo Stray Dogs
Number of episodes: 36
Number of seasons: 3 + 1 Movie + 1 OVA
Genres: Action, Comedy, Mystery, Supernatural
MAL Ratings: 7.82
This character was modeled after a real person. You can see what an impressive character he is from that. The INFJ personality type is personified by Sakunosuke Oda.
He is the sort of person who, like an INFJ, is constantly seeking the hidden significance in everything.
Oda doesn't want to kill anyone, even though he works for the mafia and has strong principles.
He is the sole mafia member who follows this guideline. Fairness is very important to INFJs.
Oda is the kind of guy who always protects weaker individuals and ensures everyone is treated equally.
Oda has a broad viewpoint and is constantly considering the big picture. He is a fantastic listener and a friend to all his pals. Oda is a tough man who can hold his own in a battle despite being an INFJ.
Oda is a good individual who also keeps a modest presence.
Even though it seems a little strange given that this man is a Mafia member.
11. Chrollo Lucilfer – Hunter x Hunter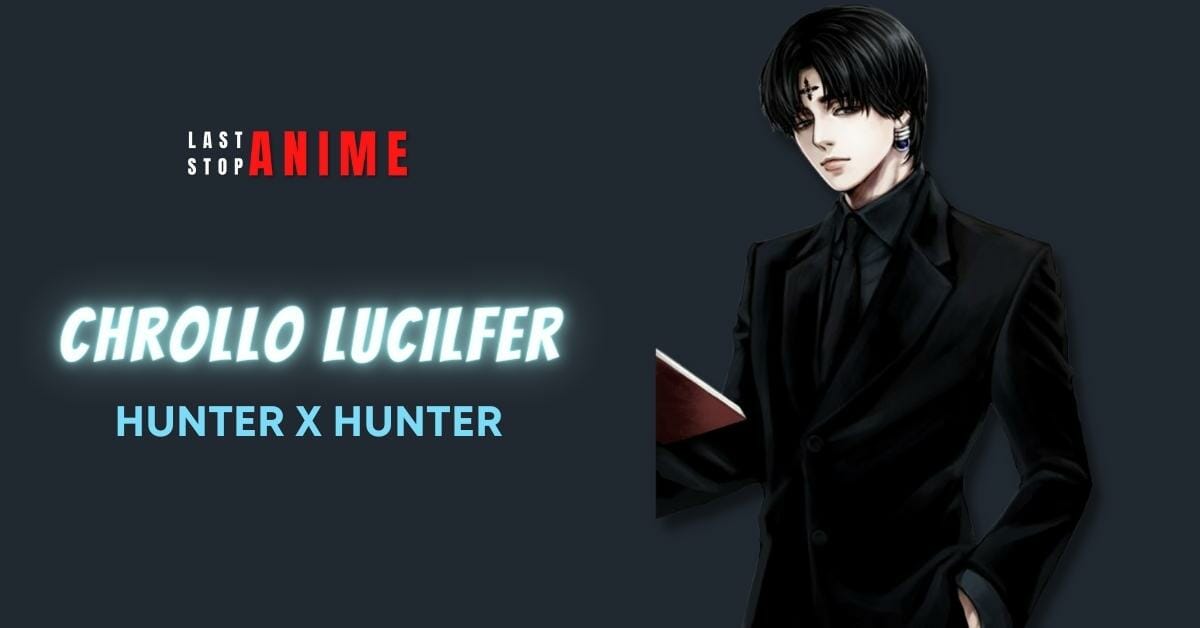 Number of episodes: 148
Number of seasons: 1 + 2 Movie + OVAs
Genres: Action, Adventure, Fantasy
MAL Ratings: 9.04
Chrollo is thoughtful and intuitive as an INFJ. His attention is focused on deciphering the patterns and hidden meanings that exist in the environment.
He can grasp complicated systems and the individuals who make them up because of his thoughtful temperament, which enables him to see the big picture.
Chrollo is a born leader who motivates others to reach their potential by sharing his wisdom and ideas.
Amazingly, he is the mastermind behind the notorious Phantom Troupe of thieves.
He is also a talented strategist, able to discern an overall pattern from a mass of details and come up with original answers to issues.
Private by nature, Chrollo prefers to keep his feelings and ideas to himself. He enjoys spending time alone or with a select group of close friends. He is timid.
Chrollo has an immense amount of self-confidence in his fighting skills.
10. Akane Tsunemori – Psycho-pass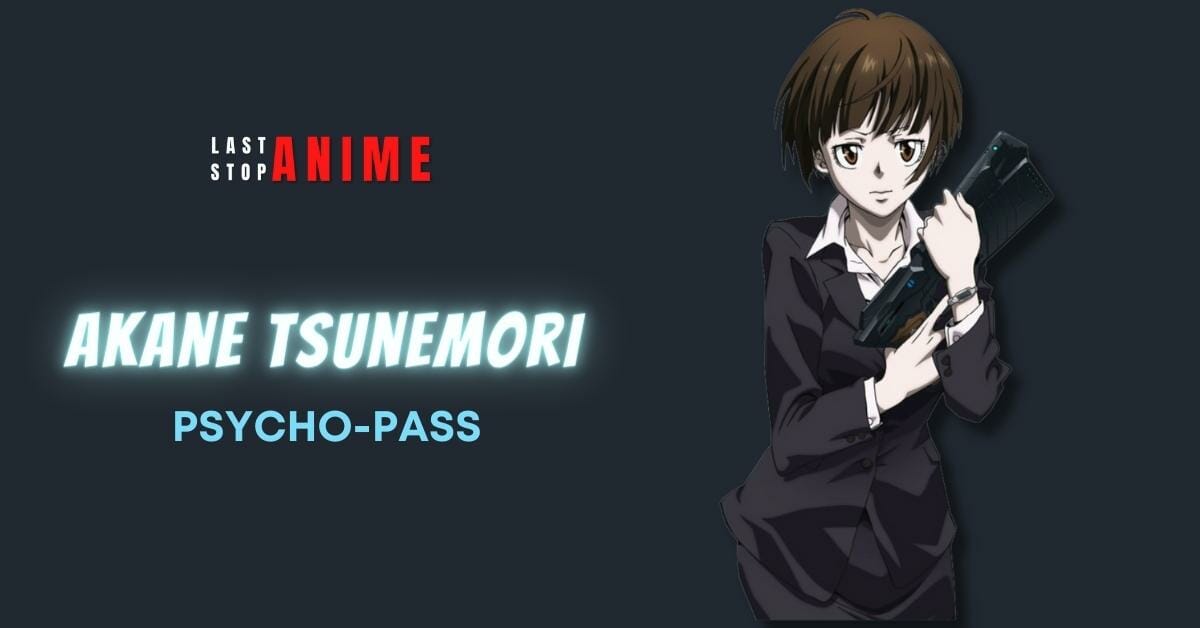 Number of episodes: 41
Number of seasons: 3 + 3 Movies
Genres: Action, Sci-Fi, Suspense
MAL Ratings: 8.34
Next, we have Akane Tsunemori, one of the best INFJ anime characters. She is the lead character in Psycho-Pass.
If you watched this anime, you probably know how hard it is to live in a world where the Sibyl System determines your criminal intent.
Due to this, Akane is ranked so highly on this list. Without any problems, the character successfully fought the show's original storyline and message.
Most INFJs have a strong sense of purpose and are committed to a larger cause that speaks to them.
This may also be seen in Akane, who has a high sense of ethics and righteousness.
And as a result, her persona comes across as an idealist who is trying to sell her viewpoint to the many groups to which she belongs.
Akane is reserved, more of an idealist than a doer, lives by her principles and exercises good judgment when making plans and being meticulous.
This INFJ character is calm and thinks about others first, no matter how tough her situation is. Even in tough situations, she doesn't lose her confidence and follows her strong instincts.
She embodies justice-delivering nature and is an accurate peacemaker. Akane has the maturity to live a balanced life. She avoided interacting with the Sibyl system.
To cope with the criminals, she employed her own methods. Akane is a tough young woman. She maintains her unwavering personality despite the ups and downs.
09. Yuki sohma – Fruits basket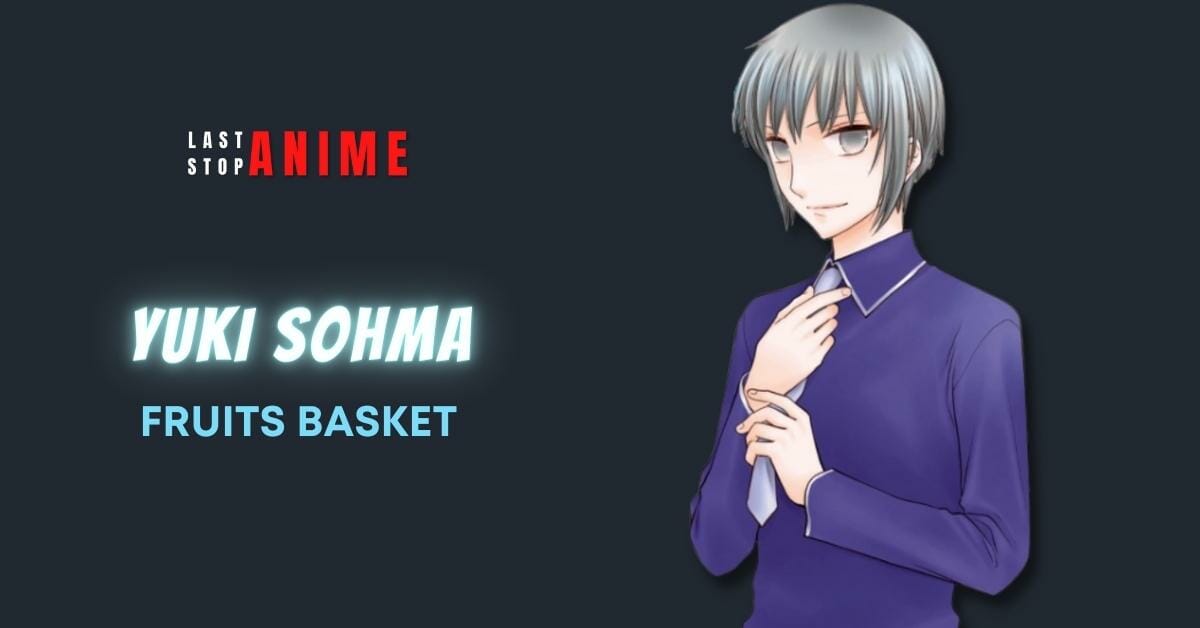 Number of episodes: 63
Number of seasons: 3 + 1 Movie
Genres: Drama, Fantasy, Romance
MAL Ratings:8.22
Fruits Basket has a lot of likeable characters, and an INFJ anime character, Yuki Sohma, is one of them.
On the surface, he seems to be charming, sympathetic, and compassionate. He is anxious and depressed and has a strong sense of insecurity. In addition, he also has low self-esteem.
An insecure INFJ could be quiet and reserved because they feel they don't quite belong in the world.
Additionally, they are prone to being overly sensitive to criticism and taking things personally.
He was choked by his idealist perception. He believed nobody would appreciate Yuki as he was. With Tohru's comfort in mind, this inferiority problem is resolved.
Yuki Sohma wants to make connections with people but finds it difficult and uncomfortable to strike up a discussion.
Yuki Sohma goes through some real-life problems that some of us have suffered from in the past.
08. Izuku midoriya – My Hero Academia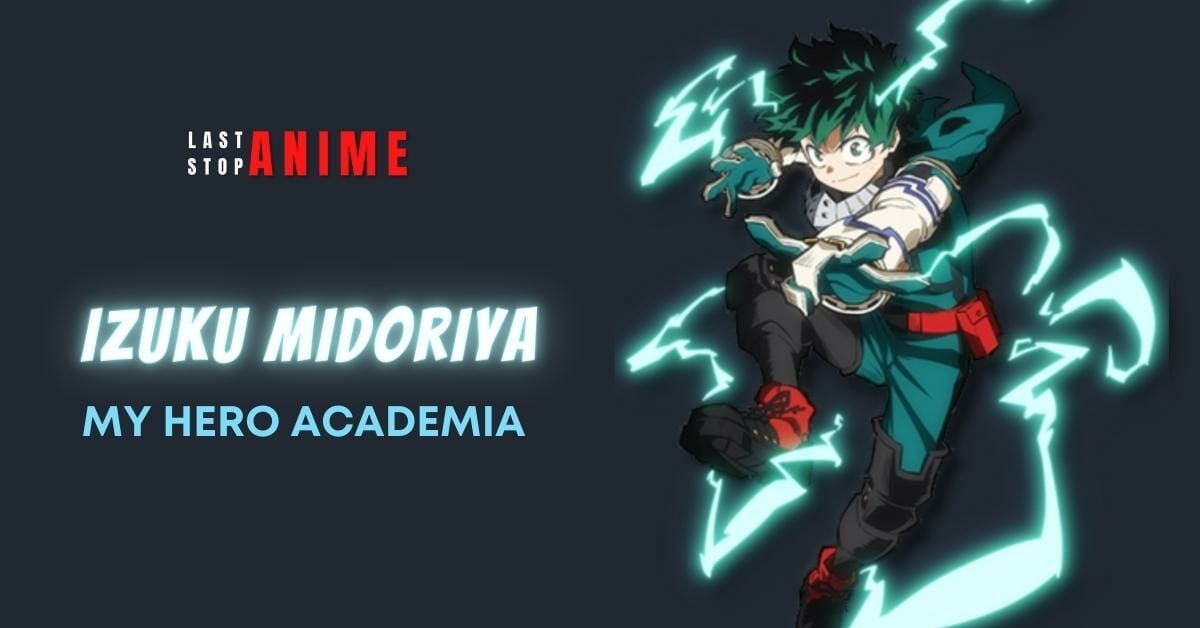 Number of episodes: 88
Number of seasons: 5 + 1 Movie
Genres: Action, Comedy, School, Shounen, Super Power
MAL Ratings: 7.91
Next, we have Izuku Midoriya, the main character of My Hero Academia. Izuku Midoriya, aka Deku, is a typical INFJ. He is quiet, wise, and constantly seeking ways to assist people.
He enjoys analyzing and comprehending others, which is typical of INFJs. Deku is an INFJ who is dream-oriented and idealistic.
Izuku Midoriya, a kind and visionary man, has made it his life's work to become a hero who spreads peace and hope to everybody.
This makes him one of the best INFJ anime characters in My Hero Academia.
He consistently stands up for his beliefs because he has a strong moral sense. He also has some workaholism and a tendency to be somewhat perfect, which can occasionally be negative.
07. Yuno Gasai – Future diary
Number of episodes: 26
Number of seasons: 1 + 2 OVAs
Genres: Action, Supernatural, Suspense
MAL Ratings: 7.43
INFJ describes Yuno Gasai. She has a keen sense of intuition and the ability to read people's minds.
She has a tremendous desire to change the world for the better and is constantly looking for ways to assist others.
Additionally, Yuno is very caring and always there for her friends. Yuno is deeply devoted to Yuki and would stop at nothing to protect him.
She tends to be idealistic and is constantly optimistic about other people. She has, nevertheless, a reputation for being cunning and vicious when necessary.
06. Kaworu Nagisa – Neon Genesis Evangelion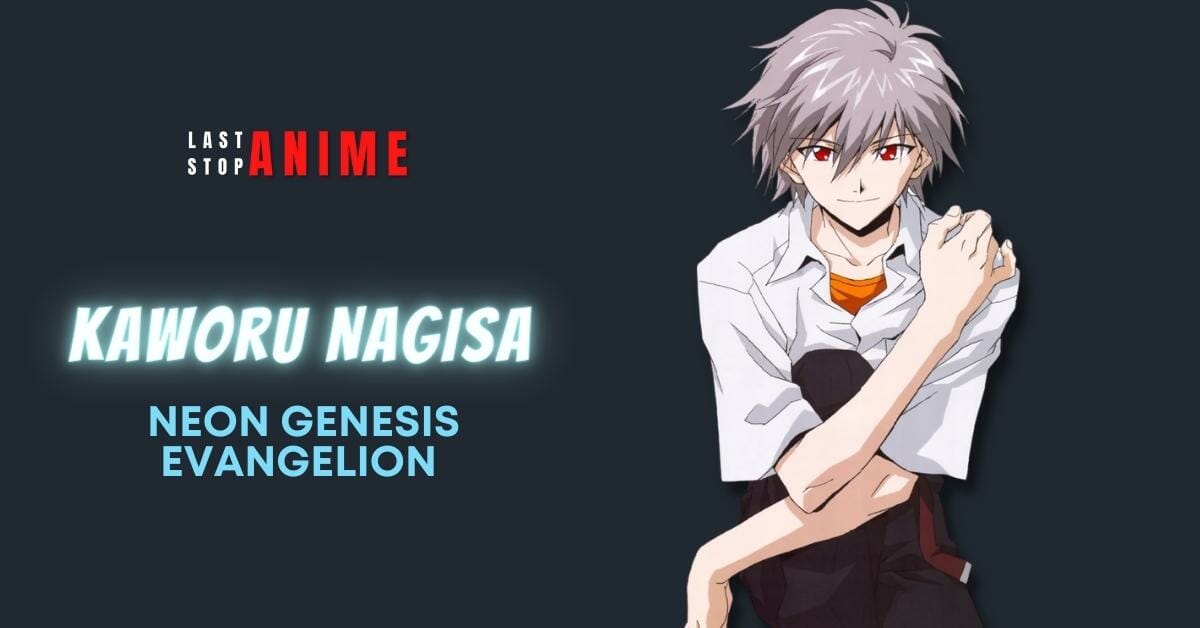 Number of episodes: 26
Number of seasons: 1 + 6 Movies
Genres: Action, Avant Garde, Drama, Sci-Fi
MAL Ratings: 8.34
Nagisa Kaworu is one of the most popular anime characters from the Neon Genesis Evangelion franchise. Kaworu, in contrast to Shinji, is more emotionally open and approachable.
Kaworu is the kind of guy who constantly seeks deeper meaning in everything. Like a true INFJ, he is reflective and contemplative, constantly attempting to comprehend the world and those around him.
He is also a talented pianist, and his soft, soulful piano playing frequently reveals his innermost sentiments and ideas.
Kaworu has a profound grasp of human nature and heart and is devoted to those he cares about.
He is a genuine idealist and an INFJ who constantly tries to improve the world. Even for those who are familiar with Kaworu well, he nonetheless remains somewhat mysterious.
He rarely expresses his genuine emotions or motivations and is frequently coy and difficult to understand.
05. Itachi Uchiha – Naruto Shippuden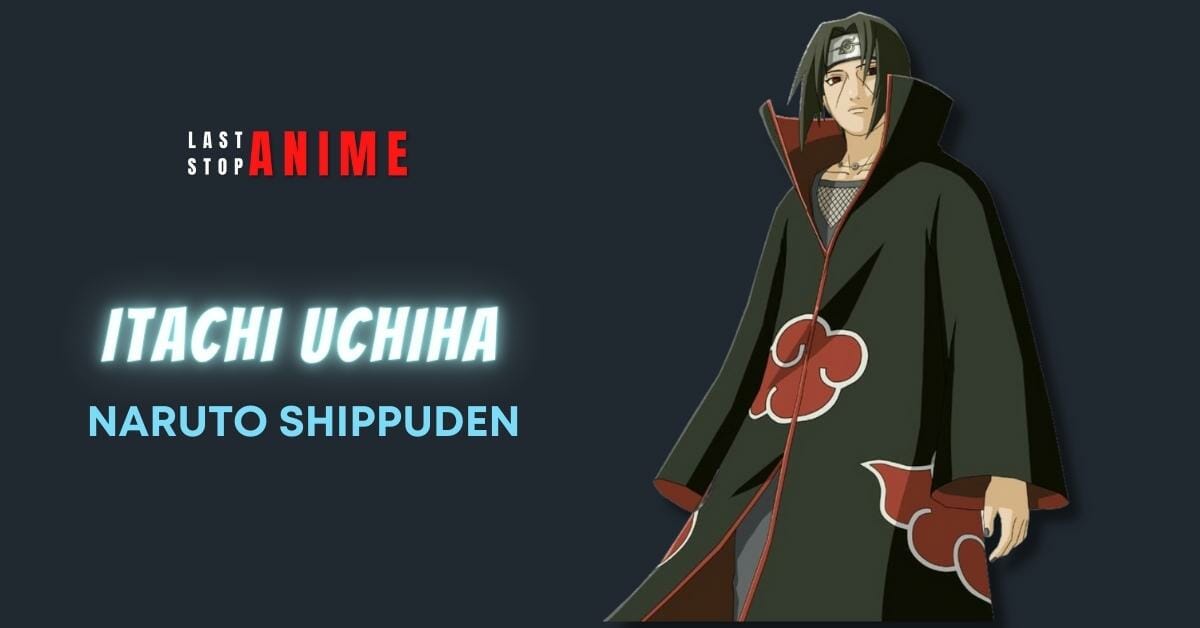 Number of episodes: 500
Number of seasons: 1 + 6 Movies
Genres: Action, Fantasy, Adventure
MAL Ratings: 8.25
Itachi Uchiha is the most loved anime character in Naruto Shippuden.
The epitome of an introvert is Itachi. Though he is an incredible planner and strategist, he prefers to be by himself.
He is also highly reserved, only confiding in people he has complete faith in when it comes to his actual feelings and ideas.
Like a classic INFJ, Itachi always sees the wider picture and acts in others' best interests over the long term, even if it means giving up something now.
This becomes especially clear when he is told to slaughter his own clan.
He kills them because he knows that if they don't, they will ultimately pose a threat to the town, and he does this to save everyone else.
Only an INFJ could make such a heartbreaking choice, though. He is an incredibly giving individual.
Itachi Uchiha is one of the best INFJ anime characters on this list and probably the best anime character in Naruto.
04. Johan Liebert – Monster
Number of episodes: 74
Number of seasons: 1
Genres: Drama, Mystery, Suspense
MAL Ratings: 8.85
An unbalanced INFJ is Johan Liebert. He is affable, smart, and wholly evil. He may easily influence individuals around him due to his unhealthy INFJ personality.
Ohan presents a placid exterior, but there is much more to him than that.
He is a persuasion expert and can persuade anyone to do what he wants. Johan is an expert con artist who can persuade anyone of anything.
INFJs have a good eye for people and can detect even the most minute hints. By being aware of them, Johan understands how to take advantage of his surroundings' emotional states.
Johan Liebert is the kind of man who anticipates everything. He is constantly equipped to handle anything and everyone.
Nearly any opponent is helpless in front of him. He is an extremely dangerous foe because of this.
03. Sugawara Koushi – Haikyuu!!
Number of episodes: 87
Number of seasons: 5 + 4 Movies + 2 OVAs
Genres: Comedy, Drama, Sports
MAL Ratings: 8.85
He listens well and offers excellent counsel. INFJs have great intuition and can spot patterns in others' behavior that others miss.
Sugawara, the volleyball team's vice-captain, wins the match with the help of his INFJ psychic ability.
From the sidelines, he watches the games and notices patterns in the players' play.
This enables Sugawara to comprehensively understand how they would respond in various circumstances. He's also renowned for having a slight obsession with perfection.
He listens well and offers excellent counsel. He can, however, be reticent and bashful among strangers.
02. Yuta Okkotsu – Jujutsu Kaisen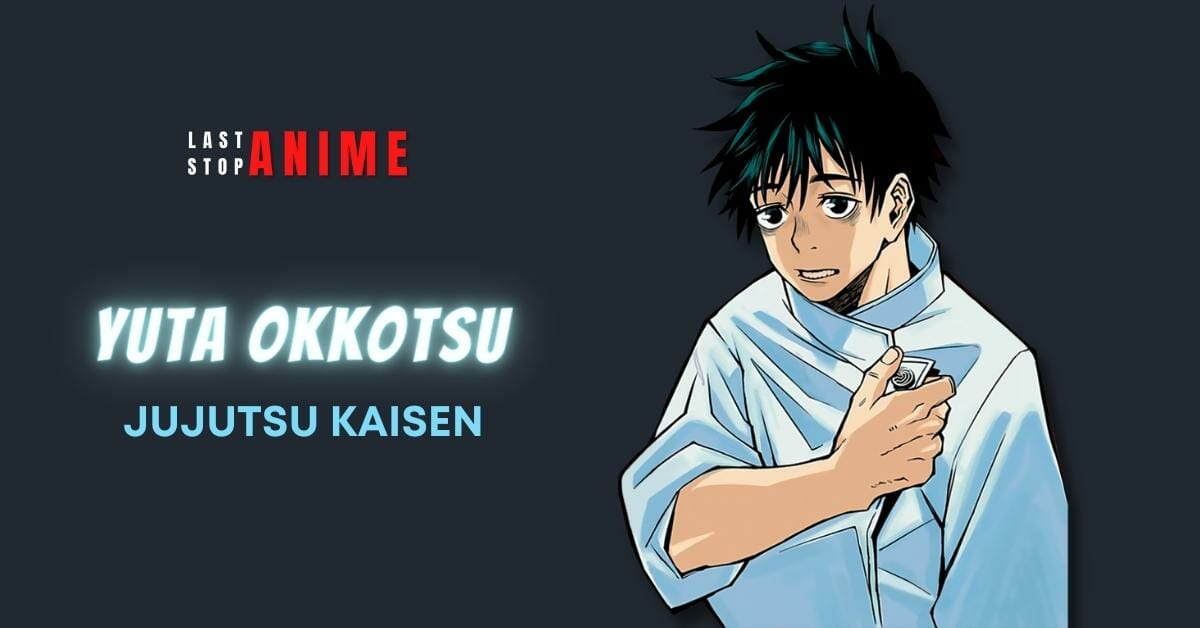 Number of episodes: 24
Number of seasons: 1 + 1Movie
Genres: Action, Fantasy
MAL Ratings: 8.66
He is sympathetic, reflective, and sensitive to everyone and everything. Yuta shares the desire of INFJs to have closer relationships with others.
He deeply desires to help people and constantly tries to comprehend their emotions.
Yuta Okkotsu is also an excellent listener and is always there for his friends.
He keeps his emotions to himself and is frequently overcome by them. He tends to be idealistic and always seeks the best in others.
Yuta is incredibly intelligent and has a deep grasp of his surroundings.
01. Armin Armlet – Attack On Titan
Number of episodes: 87
Number of seasons: 7 (Ongoing)
Genres: Action, Military, Mystery, Super Power, Drama, Fantasy, Shounen
MAL Ratings: 8.53
At the top spot, we have Armin Armlet, one of the most famous INFJ anime characters.
Attack on Titan is considered a masterpiece due to its storyline and true depiction of human beings.
As is characteristic of those with the INFJ personality type, he is a very introspective and intuitive individual. Armin can predict the future and make arrangements appropriately.
He frequently can see patterns and meanings that are invisible to others.
INFJs are future-focused and make judgments based on the greater picture rather than just themselves.
Armin is committed to improving humankind's future rather than dwelling on the past. He holds the idea that everyone can do good.
Armin has a high dry sense of humor while appearing solemn and silent. While he appreciates his interactions with a select few people, particularly Mikasa and Eren, he also values his time alone.
Other INFJ Anime Characters:
Ashitaka – Princess Mononoke
Sosuke Aizen – Bleach
Levy McGarden – Fairy Tail
Vladilena Milize – 89
Shouko Komi – Komi Can't Communicate