Manga, as we previously mentioned portrays raw emotions. These raw emotions are not limited to romance and heartbreak. There's a reason why some people prefer to read Manga than watch the anime adaptation.
Often, anime studios avoid animating gore or violent manga panels, so viewers are robbed of the sheer originality of the Manga.
Take Tokyo Ghoul, for example. Tokyo Ghoul is one of the darkest Manga of all time. Some graphic details are disturbing to watch, but Sui Ishida executes them so well that the anime looks trash if we compare manga panels. Kaneki's torture feels so intense in the Manga that we, as readers, get chills.
Many times, gory Manga or violent manga panels don't make it into the final cut of anime adaptions. Of course, we talked about Tokyo Ghoul, so you already know why they are avoided.
But that's not the case with Manga. There are no restrictions or ratings either. This gives the mangaka an advantage of exploring and using their imaginations without any bindings.
We see characters doing pure evil in the comics, revealing the true human nature that won't get animated.
So with that being said, we are making a list of the best Gore Manga that will shake you up or might even keep you up at night.
A word of caution for the readers: This list will include Manga that contains rape, suicide, and extreme violent behaviours. If you get triggered by these topics, please refrain from reading them. And if you think some of the Manga on the list are not gored in your opinion, you can always suggest some other manga to us through comments.
21. Attack on Titan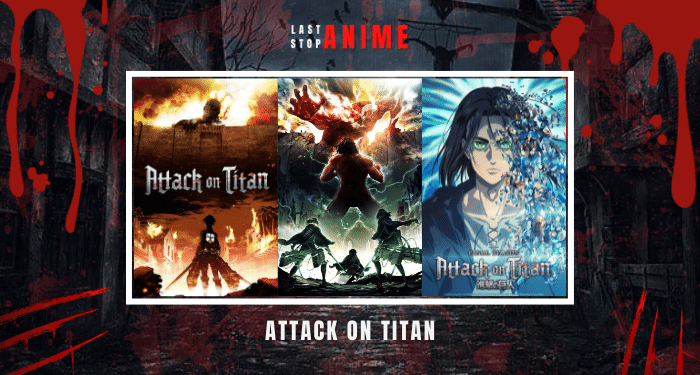 Volumes: 33
Chapters: 137
Genres: Action, Drama, Fantasy, Horror, Supernatural
Authors: Hajime Isayama (Story & Art)
You might be thinking, why is Attack On Titan on this list? Isn't this list supposed to be about gory manga? Well, Yes!
Attack on Titan is brutal when it comes to manga. However, Isayama doesn't hold back in depicting gruesome moments in the manga, be it the genocide or the racism.
The visuals of Titans killing humans or eating Eren's mom are drawn more brutally than shown in the anime.
Attack on Titan doesn't only focus on racism but also on politics and psychological battles. The character development is top-notch, and let's not get started on the world-building of Attack On Titan.
If you love Attack on Titan anime adaptation, give its manga a chance. You won't be disappointed. Of course, now we know Mappa and WIT Studios put a lot of effort into animating everything. Still, hey, original work is always better!
20. Dead Tube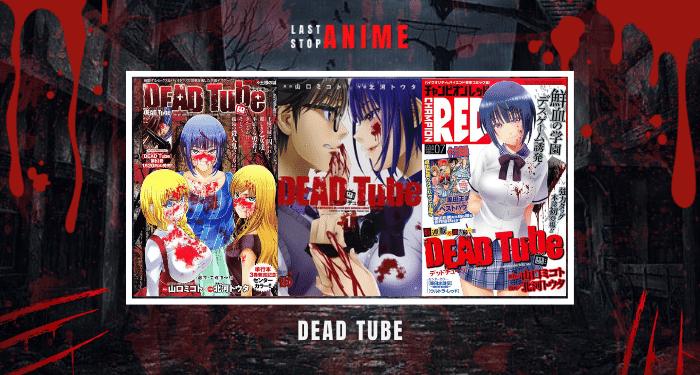 Status: Ongoing
Genre: Erotica
Authors: Kitakawa, Touta (Art) & Yamaguchi, Mikoto (Story)
We are all familiar with how YouTube works. Now imagine a streaming platform where you can do basically anything. When we say anything, we literally mean anything.
On YouTube, you get paid after reaching a certain number of views. But that's not the case with Dead Tube.
Dead Tube, just like YouTube, is a streaming site where the creators get paid for every view they get. So with just a handful of views, you can make a lot of money.
The user with the least number of views is the only one who has to pay. They are held accountable for all of the other users' crimes.
The plot revolves around Tomohiro Machiya, the Film Research Club's member. Filmmaking was always a passion for him.
One day, Mai Mashiro, a swim team member, comes up to him and asks him to film her for two days continuously. Unfortunately, Machiya watches as Mashiro viciously murders one of their peers on the second day of filming.
As more students begin to participate in Dead Tube, many instantly find themselves in over their heads as a result of the penalties for losing the challenges.
Dead Tube is very graphic when depicting scenes of murder and other violent visuals. There's a lot of blood in the manga, and it is very graphic when it comes to displaying severed body parts.
19. Goblin Slayer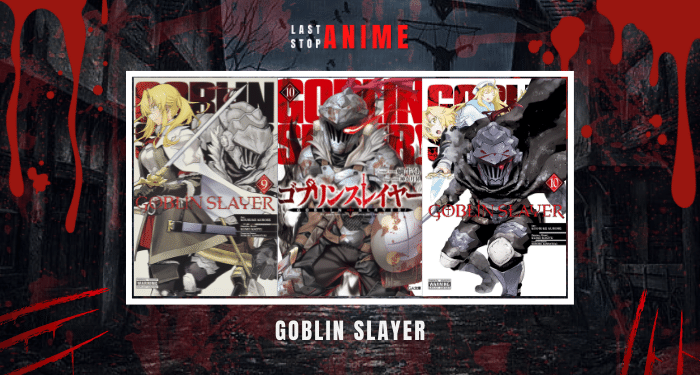 Status: Ongoing
Genres: Action, Fantasy
Authors: Kurose Kousuke (Art) & Kagyuu Kumo (Story)
A more ordinary creature is sometimes forgotten on a planet plagued by enormous creatures and terrifying monsters: the goblin.
While not as terrifying as some of the greater horrors, goblins are capable of heinous acts of violence in their own right, frequently banding together in huge groups and wreaking havoc.
The story revolves around our main character, Goblin Slayer, whose entire purpose in life is to unleash hell on goblins by killing as many of them as he can.
A young priestess joins a party of adventurers to accomplish quests in exchange for cash. Unfortunately, the quest goes horribly wrong when they stumble onto a goblin-infested cave.
She is then saved by Goblin Slayer as her friends are slaughtered and raped around her by the group of goblins.
Goblin Slayer shows a more brutal and violent world. Goblins are mostly regarded as stupid or not as dangerous as other creatures. Still, in Goblin Slayer, we see what goblins are capable of.
From raping women to destroying small villages, this manga shows goblins' violent and atrocious behavior in the rawest way.
18. Shamo
Volumes: 34
Chapters: 338
Genres: Action, Drama, Martial Arts, Psychological
Authors: Akio Tanaka (Story & Art) & Izou Hashimoto (Story)
Ryo Narushima was a prodigy when he was sixteen, and it appeared that he would have no difficulty enrolling at Tokyo University and reaching society's elite upper crust. That summer, though, something in Ryo's head began to snap.
He mercilessly slaughtered both of his parents with a little knife, leaving just his sister. She was still alive and whimpering in a corner.
This gore incident marks the beginning of our story. Unlike other manga, Shamo is unique in writing the main character, Ryo, as an irredeemable criminal.
As the story progresses, we see Ryo falling into the pit of darkness. His brutal and violent tendencies throughout the story make him more irredeemable.
Shamo does not have a complex story. However, as a result of this, the manga flows nicely.
17. Fortress Of Apocalypse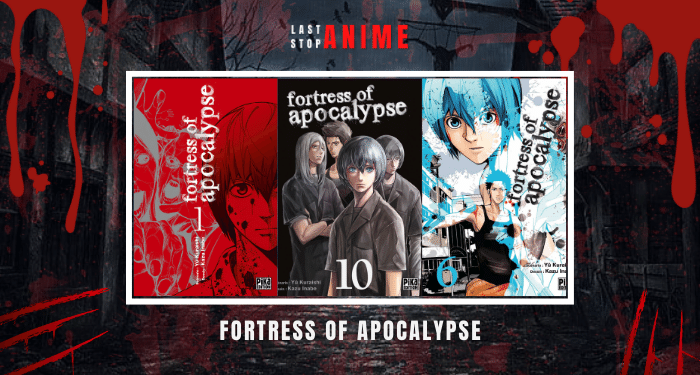 Volumes: 10
Chapters: 49
Genres: Action, Mystery, Horror, Sci-Fi, Psychological
Authors: Yuu Kuraishi (Story) & Kazu Inabe (Art)
A young man named Maeda Yoshiaki is taken to Shouran Academy Juvenile Center after being wrongly accused of murder.
His transfer to the center, unbeknownst to him, spared his life while the rest of the world succumbed to a zombie apocalypse.
That quiet, however, will not last forever, as a zombie ultimately infiltrated the institution. From here on, they must group up with other inmates to fight for their lives.
They must fight their fate to survive; otherwise, it's a dead end for their future.
The story is considered one of the best stories about the Zombie Apocalypse. The plot is more than just your average gore zombie. The main characters are great, and their backstories are emotional.
16. Hakaijuu (Creature)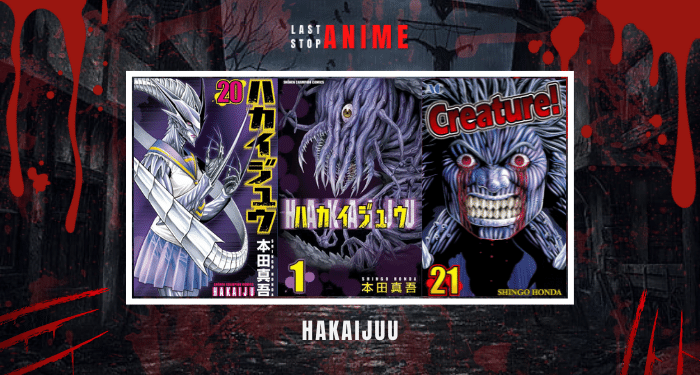 Volumes: 21
Chapters: 82
Genres: Action, Mystery, Horror
Authors: Shingo Honda (Story & Art)
A powerful earthquake struck the city as Akira was in the storeroom of his high school gym, preparing for his basketball team practice.
Akira Takashiro is struck in the head by an earthquake and awakens to find that gigantic and monstrous creatures have taken over the world, dumping gruesome bodies for him to witness.
Akira seeks to figure out how the world came to this situation while he was unconscious and what or who was to blame.
The story from here on focuses on Akira as he struggles to survive these creatures.
With its plot twists, the story will keep you guessing. In addition, there's plenty of gore and violence to keep you hooked on the show.
15. Pygmalion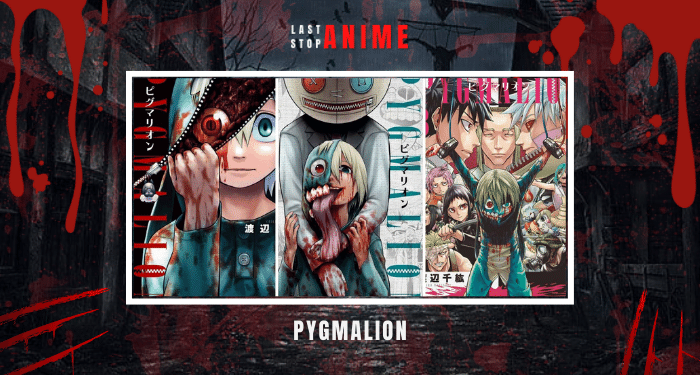 Volumes: 3
Chapters: 19
Genres: Action, Fantasy, Horror
Authors: Chihiro Watanabe (Story & Art)
Imagine being at a carnival when hundreds of mascots suddenly go insane and slaughter everyone in sight.
A malicious force among the mascots has wreaked havoc around the world during a national mascot festival.
To survive the monsters hungry for human flesh, Keigo Ayahara, his brother Makoto, and his buddy Ako must fight their way through this horrific world they've landed themselves in.
This manga has perhaps too much gore and brutality in it. The story is pretty short but doesn't lack in the violence and horror department.
14. Dorohedoro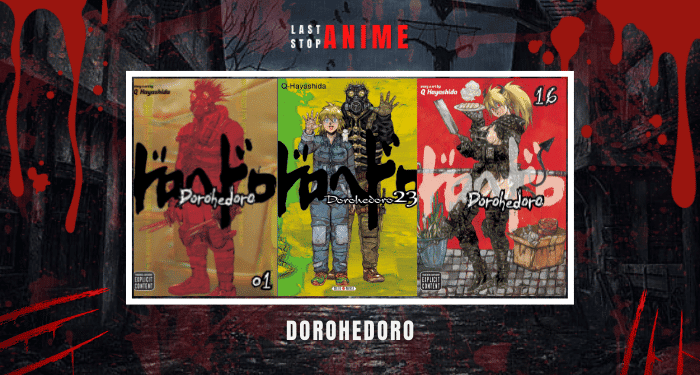 Volumes: 23
Chapters: 190
Genres: Action, Comedy, Fantasy, Horror
Authors: Q Hayashida (Story & Art)
Caiman, a reptile, and his friend Nikaido have to wander around a weird, hostile place in the quest to search for his lost memories.
After learning that a coven of sorcerers is to blame for his reptilian head and memory loss, he and Nikaido go out to destroy them, only to realize that he is immune to their power.
Dorohedoro is set up in a world where two spilt realms exist: The Hole and the Sorcerer's world. We have The Hole, a living hell for the weak.
The concepts of law and ethics don't exist in The Hole. The Sorcerer is at the top of the chain.
The Hole is dominated by powerful Magic Users, who think of the Hole as nothing more than an experiment lab.
On a daily basis, Hole's hospital is filled with weak inhabitants who are murdered, tortured, and subjected to experimentation.
The horror manga genre is not just limited to jump scares, and Dorohedoro is a great example of it. The art is wonderful, which makes the graphic detailing all the more attention-grabbing and appealing.
Dorohedoro shows a world where there's little to no humanity.
13. You Will Hear The Voice Of The Dead
Volumes: 12
Chapters: 79
Genres: Action, Mystery, Horror, Psychological
Authors: Sachiko Uguisu (Story & Art)
Jun Kishida is a high school boy. He is a bit strange as he can see the dead. The dead include his childhood friend, a young girl named Ryoko Hayakawa.
As the problems in his daily life begin to tumble down more dangerous paths, Ryoko is the only one who can help him navigate these wildly risky scenarios.
They are confronted with mysterious phenomena daily and attempt to unravel the mystery surrounding them.
The graphic details of the facial expressions of these characters make it a great horror manga.
12. Satsuriku Morph (Killing Morph)
Volumes: 4
Chapters: 36
Genres: Action, Mystery, Horror, Psychological
Authors: Masaya Hokazono (Story), Nokuto Koike (Art)
A masked murderer openly goes on a killing spree on the crowded streets of Ikebukuro, murdering anyone who gets in his way.
With the exception of a girl named Madoka Murasaki, who remains motionless as he walks past her, his haunting gaze imprinted on her thoughts.
This serial killer, called "M" by the police and the media, lingers in the minds of those who were present on that horrible day.
Even though he is currently imprisoned, the survivors have recurring hallucinations of him.
When society can't figure out who's to blame for a new round of gruesome fatalities, Madoka discovers she hasn't been hallucinating the serial killer M's presence.
Although his goals are unknown, it is clear that this is the start of a wicked and brutal purge of humanity.
The story is full of suspense and mystery. There are numerous scenes of gore and violence. It also tends to portray human body parts that have been sliced into bits.
11. Jagaaaaaan (Jagan)
Volumes: 11
Chapters: 125
Genres: Mystery, Drama, Horror, Supernatural
Authors: Muneyuki Kaneshiro (Story) & Kensuke Nishida (Art)
Shintarou Jagasaki is your average neighborhood cop who despises his job and daily routine. However, despite his bumbling behavior in public, he plans to marry his girlfriend shortly.
Shintarou, like his hero, the town's eggplant mascot, subconsciously dreams of shooting anyone who irritates him with a gun.
When Shintarou witnesses a terrible murder perpetrated by a man with the look of a monster, the everyday routine he despises is shattered.
Shintarou's head is overwhelmed mostly with how he has squandered his entire life when the creature murders his partner.
However, as he acknowledges his inevitable death, he unwittingly shoots a lethal shot from the tips of his fingers toward the assailant.
Despite his arm being constantly coated in a mysterious substance, Shintarou is informed by a passing owl that the now-dead creature once used to be human.
A "Mad Xenopus" afflicted him, a frog-like organism that takes possession of its host and alters its physical form.
At first, Shintarou is unconcerned about the existence of monsters. But, when one of the monsters seizes the body of his girlfriend, he chooses to fight and exterminate the former humans to survive.
The plot of Jagaaaaaan is unique and strange at times.
10. Gantz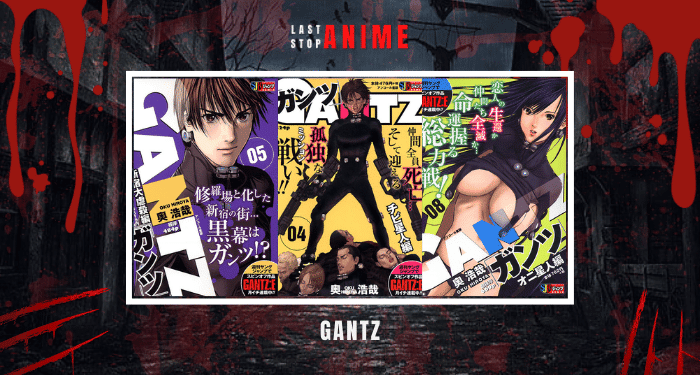 Volumes: 37
Chapters: 383
Genres: Horror, Sci-Fi, Supernatural, Psychological
Authors: Hiroya Oku (Story & Art)
Imagine you died, and instead of going to the afterlife, you found yourself in a game fighting aliens and trying your best to stay alive. Well, this is the plot of Gantz.
Gantz's story begins with Kei and Masaru's routine lives ending. They are resurrected in a room full of recently deceased people after sacrificing themselves to save a stranger.
When Kei Kurono dies, he is drawn into a game that puts his talents, ethics, and desire to stay alive to the test.
But unfortunately, his life is not his own, and his death is repeatedly laughed upon and stomped on.
They are assigned to kill monstrous and extraterrestrial targets by a mysterious black sphere known only as
Gantz, with the promise of being transferred back to their normal lives if they complete each job. Their lives will be disrupted, though, because they can be summoned at any time.
You might wonder what happens if he stops playing this game. Reader san, you'll have to figure it out by reading the manga.
Gore, rape, and brutality are prevalent, as are depictions of greed, violence, and all of society's evil.
09. Chainsaw Man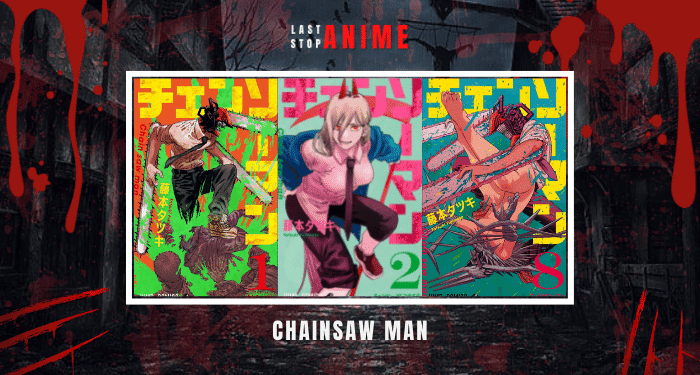 Volumes: 11
Chapters: 97
Genres: Action, Adventure, Demons
Authors: Tatsuki Fujimoto (Story & Art)
Denji's dream is to lead a happy, quiet life while having a relationship with a girl he cherishes. But in actuality, the Yakuza force Denji to kill devils in exchange for repaying his crippling debts, so that's a long way from what he dreams of.
He is prepared to do everything for some cash and uses his pet devil, Pochita, as a weapon.
He eventually fuses with his devil-dog Ponchita, albeit after being murdered by the Yakuza. After merging, he receives the chainsaw devil's abilities.
A rejuvenated Denji uses his newfound ability to swiftly and viciously eliminate his foes by transforming various parts of his body into chainsaws.
He is allowed to join the Public Safety Bureau after catching the attention of the official devil hunters who show up on the scene.
Denji would do anything to accomplish his simple teenage goals now that he has the tools necessary to take on even the most formidable foes.
At times, the deaths of certain characters are uncalled for. So basically, we have something similar to Attack On Titan when it comes to the killing of characters.
Although the premise seems rather uninteresting, the plot is gory, dark, and Seinen. The fight scenes have graphic details when it comes to showing violent and blood-filled panels.
08. Higanjima: The Last 47 Days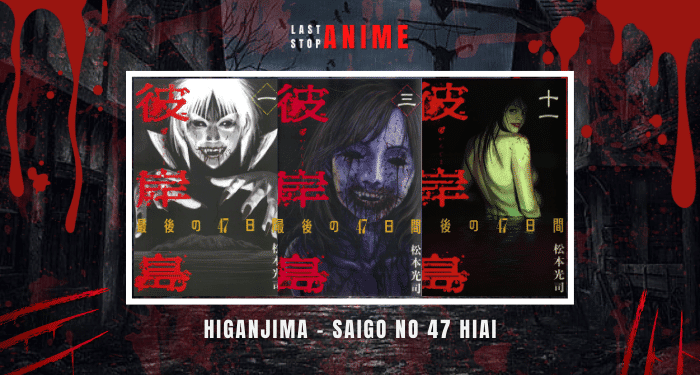 Volumes: 16
Chapters: 168
Genres: Action, Mystery, Fantasy, Horror, Vampire
Authors: Koji Matsumoto (Story & Art)
Although the plot is a continuation of the manga series "Higanjima," you are not required to read the first volume to follow along.
Atsushi, the older brother of Akira Miyamoto, being lost causes Akira to discover that everything in his life is crumbling.
A woman, Rei Aoyama, unexpectedly appears one day and tells him that his brother is still alive on Higijima island.
Once on the island, it becomes clear that vampires live there. To survive and flee the island, Akira and his companions must eliminate the vampires.
The story focuses on how these guys survive the violent vampires. There are gruesome moments, and we have vampires, so expect a lot of blood.
07. Pumpkin Night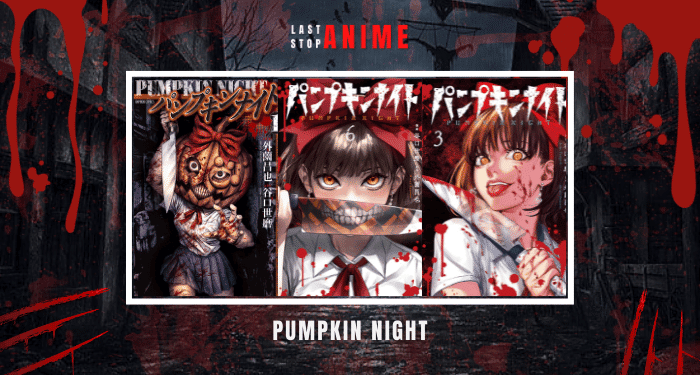 Chapters: 46
Genres: Horror, Psychological
Authors: Masaya Hokazono (Story) & Seima Taniguchi (Art)
Schoolgirl Naoko Kirino was taken to a psychiatric hospital after experiencing brutal bullying in junior high. She murders the entire medical staff a few years later and then flees.
Now that Naoko is walking around town with a deformed pumpkin head on getting retribution from those who brutally wronged her is the only thing on her mind.
It's time to exact justice. Nobody can get away because "Pumpkin Night" wants to kill everyone.
In a way, Pumpkin Night is similar to slasher stories from the 80s and 90s eras.
But it's a revenge story, where Naoko kills her friends in violent ways because they have done her wrong. But these so-called friends are the very children who have bullied her in the past.
The art style of Pumpkin Night is decent, but the artist seems to take Naoko's killing of her victims to an extreme.
The main protagonist of Pumpkin Night is a boy, which does not seem strange since Naoko is the antagonist.
06. Kurosagi Corpse Delivery Service
Volumes: 28
Chapters: 89
Genres: Comedy, Drama, Horror, Mystery, Supernatural
Authors: Eiji Otsuka (Story) & Housui Yamazaki (Art)
In Japan's increasingly competitive job market, a group of five Buddhist students at a spiritual school are having trouble finding employment.
After discovering their unique supernatural and dead body talents, the group of students starts communicating with the departed to fulfill their last wishes.
The Kurosagi Corpse Delivery Service has you covered for anything from suicides to murder cases, whether you need to send your family a heartfelt message or exact revenge.
In addition, the Kurosagi Corpse Delivery Service often has chapters that stand alone but sometimes contain sequel stories.
Kurosagi Corpse Delivery Service provides a fantastic and graphic tale about death that features characters who can interact with and influence the dead.
05. Starving Anonymous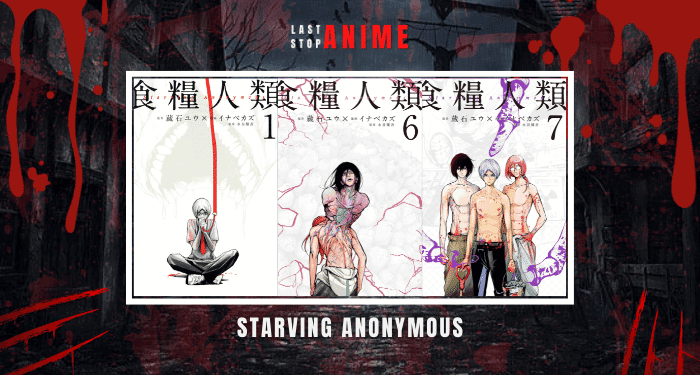 Volumes: 7
Chapters: 64
Genre: Horror
Authors: Yuu Kuraishi (Story) & Kazu Inabe (Art)
Ie and Kazu, two high school students, are heading back home by bus one day when the vehicle unexpectedly fills with sleeping gas.
When they wake up, they are put on a truck loaded with other people's rotting corpses.
When they get to their destination, frozen naked corpses are now all around them, and a human staff still very much alive appears to be slicing the bodies into half-meaty geometric pieces.
To escape this dreadful fate, they had to attempt to flee while they were absolutely unaware of their whereabouts.
04. Berserk
Volumes: 40
Chapters: 383
Genres: Action, Adventure, Demons, Drama, Fantasy, Horror, Supernatural, Military, Psychological
Authors: Kentarou Miura (Story & Art)
Some of you might be surprised to see Berserk on the list, while others might think that Berserk should be at the top.
Although the world of Berserk may be one of the darkest ever to be produced in the manga industry, it is also very popular.
One may question what exactly goes on in Miura's thoughts, given that Berserk has some of the bloodiest and most bizarre occurrences imaginable.
For those who don't know, Guts, our main guy, is a former mercenary who now goes by the name of Black Swordsman.
After a difficult upbringing, he finally meets someone he respects and feels he can trust. However, everything falls off when this individual strips away everything and anything that matters to Guts to satisfy his desires.
Guts are now killed on sight and are doomed to a life in which demons pursue him nonstop.
Guts, armed with a huge sword and strength, set off on a harsh adventure filled with misfortune.
But, he will not let anything, not even death, stand in his way until he can take the head of the person who deprived him—and his beloved one—of humanity.
03. Corpse Party
Volumes: 2
Chapters: 9
Genres: Mystery, Horror, School, Shounen, Supernatural
Authors: Kansho (Art) & CHIHIRO (Story)
As the name suggests, we will let you guess what Corpse Party is. A group of nine high schoolers meet at their campus after hours to say goodbye to a friend.
They undertake a ritual, which is common among many high school students, using tiny paper charms as dolls to ensure that they will always be friends.
The children are unaware that all these charms are related to Heavenly Host Elementary School, which was demolished years ago following a string of horrific killings and is located beneath the grounds of their own Kisaragi Academy.
Corpse Party is filled with blood-splattering scenes.
02. Domu: A Child's Dream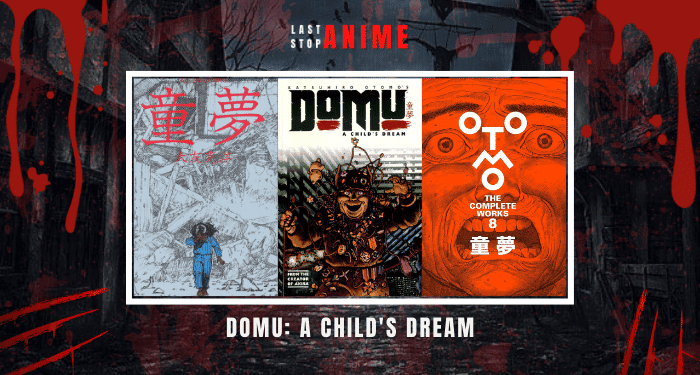 Volumes: 1
Chapters: 4
Genres: Horror, Supernatural
Authors: Katsuhiro Otomo (Story & Art)
In Domu, we follow the demise of a tight-knit community of apartments, and the people who live there fall into chaos and carnage.
A police unit is initially sent to look into a string of 32 suicides that appear to have all occurred in the same area.
The investigation cannot identify the perpetrator or explain how each of these people died after falling to their deaths from a roof that was out of reach.
A young girl named Etsuko possesses what seems to be infinite psychic powers.
She uses her own abilities to counteract the effects of a troubled guy using the same power to incite the apartment's residents to murder one another.
The brutal deaths and gruesome scenes in this manga provide readers with a clear picture of what a mentally ill person might be capable of if given supernatural power.
With violent deaths, Domu is one of the best suspense thrillers for you to read.
01. Multiple Personality Detective Psycho
Volumes: 24
Chapters: 155
Genres: Mystery, Police, Psychological
Authors: Shouu Tajima (Art) & Eiji Otsuka (Story)
The protagonist of this manga is police investigator Yosuke Kobayashi, who appears to be investigating the case of a serial murderer.
The killings he witnesses are particularly violent, horrific, and gory since the killer's distinctive technique is to carefully and painstakingly amputate the victim's limbs.
While attempting to solve the case of a serial killer, Yosuke Kobayashi loses his mind and transforms into two distinct personalities.
One is a cool-headed detective, while the other is a psychopath.
As the detective begins to comprehend and possibly even relate to the killer's views and aspirations, the plot progressively develops into a complicated tale that depicts him slowly sinking into the depths of madness.
Multiple Personality Detective Psycho is a timeless psychological thriller that will satiate even the most bloodthirsty readers with its several personalities, unending illusions, and copious amounts of violent situations.