While reading a manga, have you ever paused and thought, "Wow! This manga panel is out of this world."? If you're a manga reader, you must have often come across scenes that left an unforgettable impression on you.
So, I have attempted to pick and choose some manga panels with exquisite artwork or heavy emotional value, are talked about a lot, are memorable to the fans, or all of these combined.
It is hard to say these few panels out of thousands are the best, and your favorites might differ from the ones on this list. But, I have tried my best to pick those that are impactful in one way or another.
So, without any more talk, get your eyes ready to feast on some beautiful art, and let's get to the list!
Note: The list is in no particular order. Also, please look out for spoilers!
Top Manga Panels Of All Time To Look out For
1. BERSERK
You are bound to fall short of words for Kentaro Miura's art. The Berserk manga has many beautiful, terrifying, and vivid drawings, so much so that this entire list could be about Berserk. Still, here are three panels that we think are some of the best ones: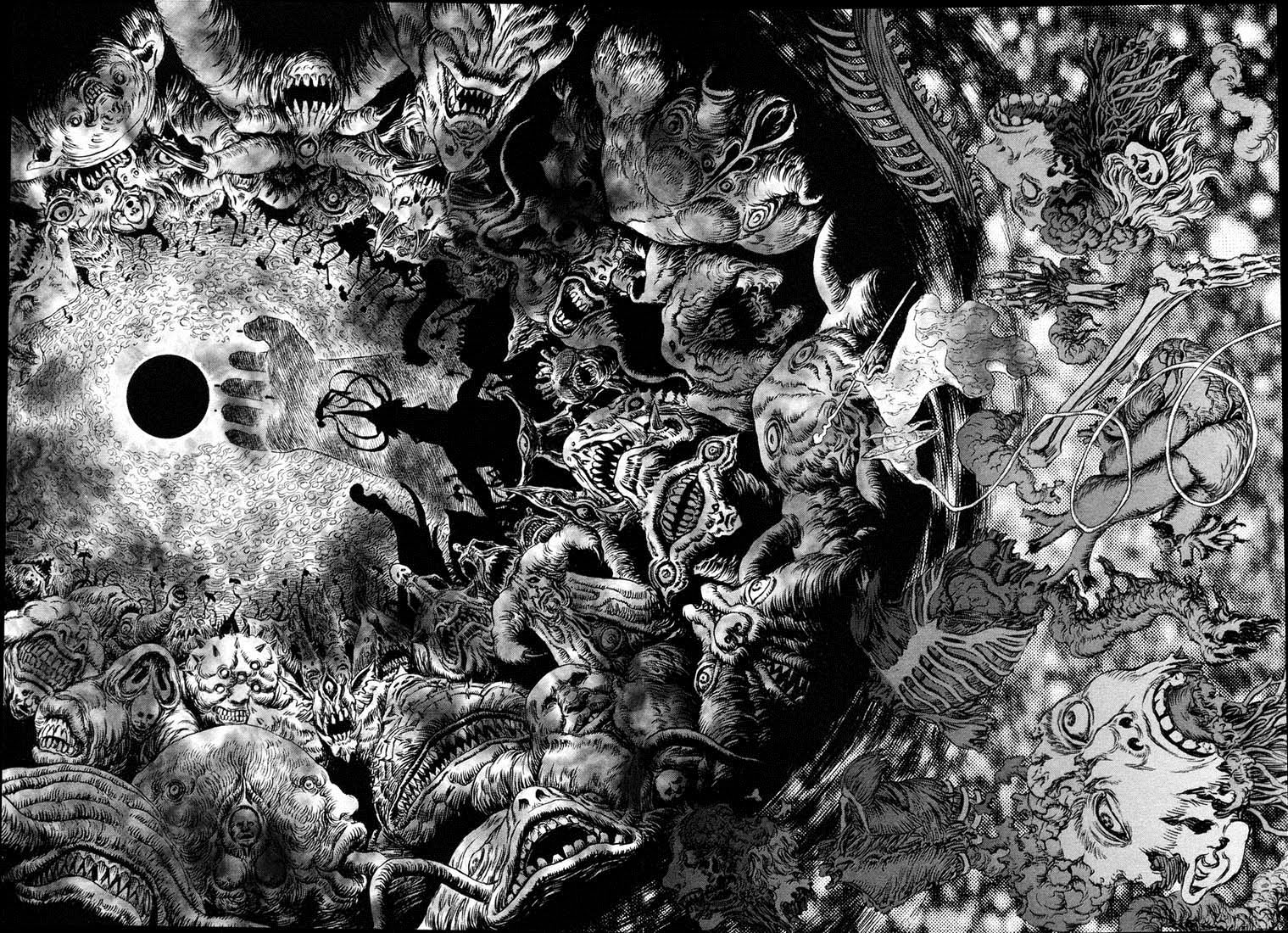 It is difficult to determine whether this panel is incredibly beautiful or thoroughly horrifying. Or maybe it's both.
From the God Hand in clear focus with the eclipse to the nightmarish apostles- everything is very neatly drawn with exceptional attention to detail. It is a sign how the entire event is vividly ingrained into Guts' memory like it was just yesterday.
This panel is a perfect example of Miura's artistic ability. He could have drawn it as usual. Instead, he decided to go all out in portraying how gruesome the memory of the eclipse is to Guts.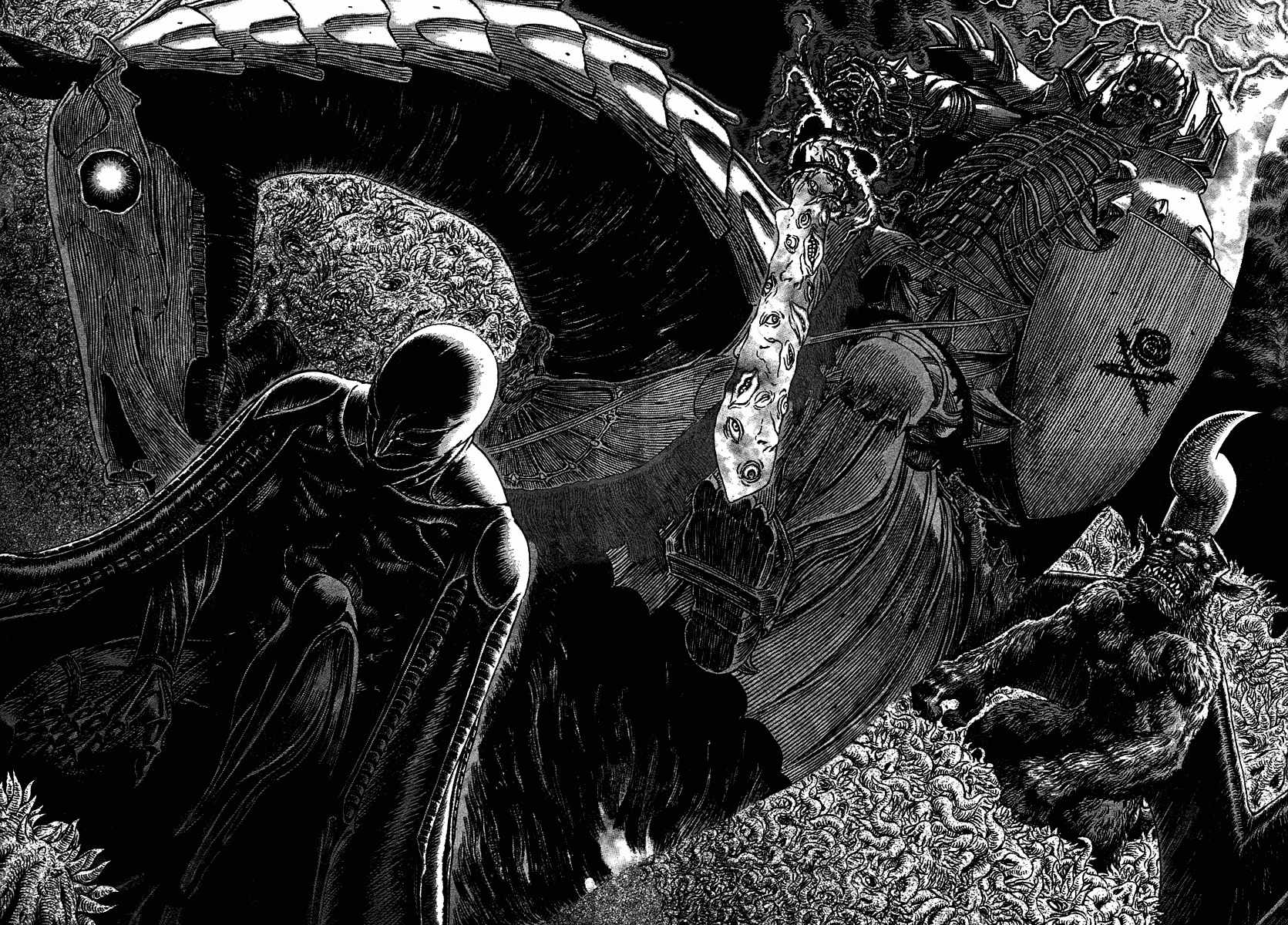 One word that can perfectly describe this panel is: magnificent. From Femto looking demonic as always to the details of Ganishka's body, with Zodd in the back, everything looks immaculate.
But no doubt, the highlight of this panel: is Skull Night appearing out of nowhere behind Femto and going in to slice him with his Behelit sword.
With its layout, the characters, and all the details, this panel screams chaos.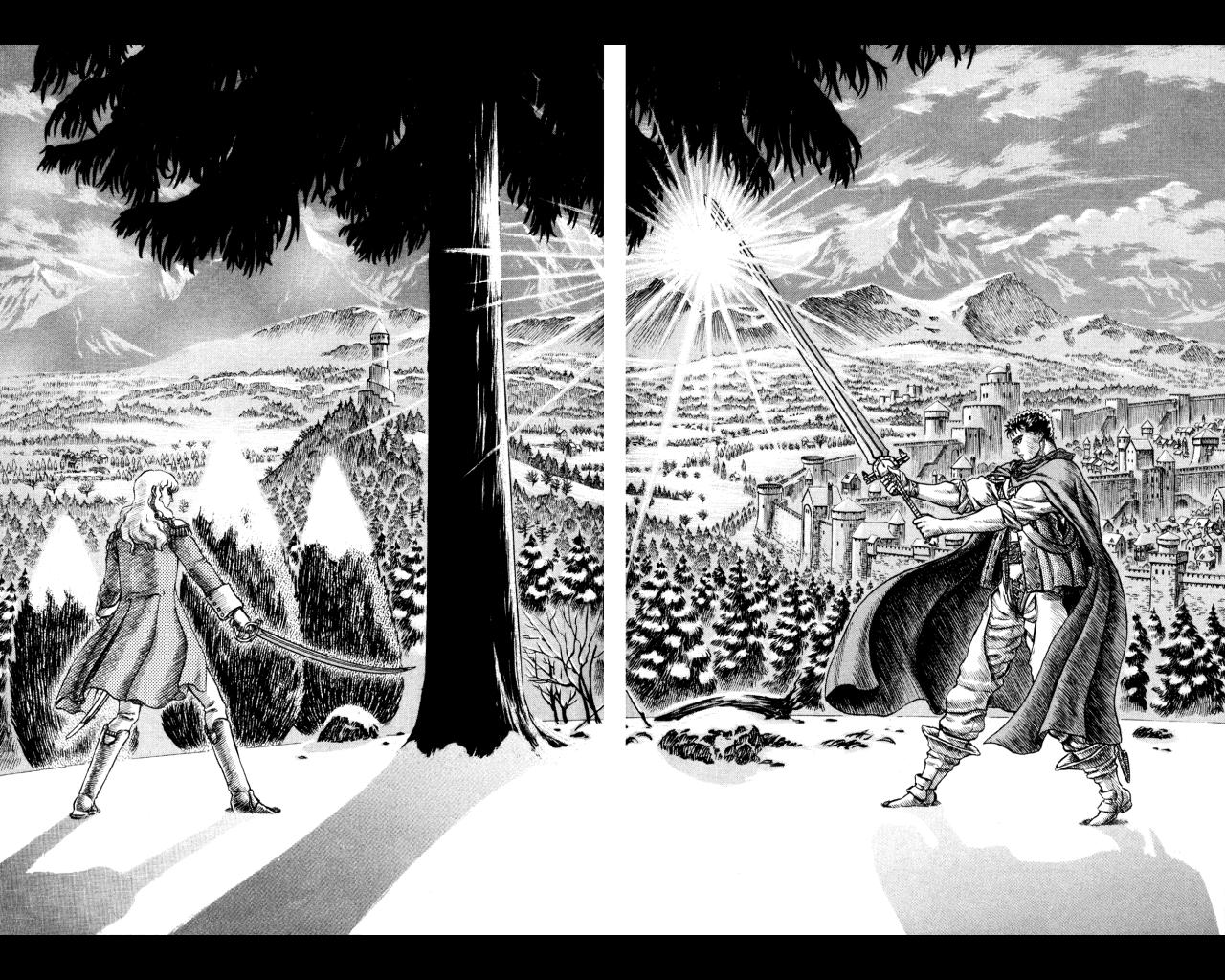 I chose this panel not only because it looks stunning but also because it is a very significant point in the story.
It is the last time Griffith and Guts are fighting each other, and it will determine whether Guts will stay with the Band of the Hawk.
Though, unlike the first time, Guts is calm and composed and is equal to Griffith as far as swordsmanship is concerned. In fact, Griffith is the one feeling agitated and anxious.
The sunrise in the background gives you the feeling of reset and the dawn of new times.
2. ATTACK ON TITAN
It never fails to amaze the readers how Hajime Isayama's artwork has transformed magically over the years. He has consistently leveled up and has given us some unforgettable manga panels.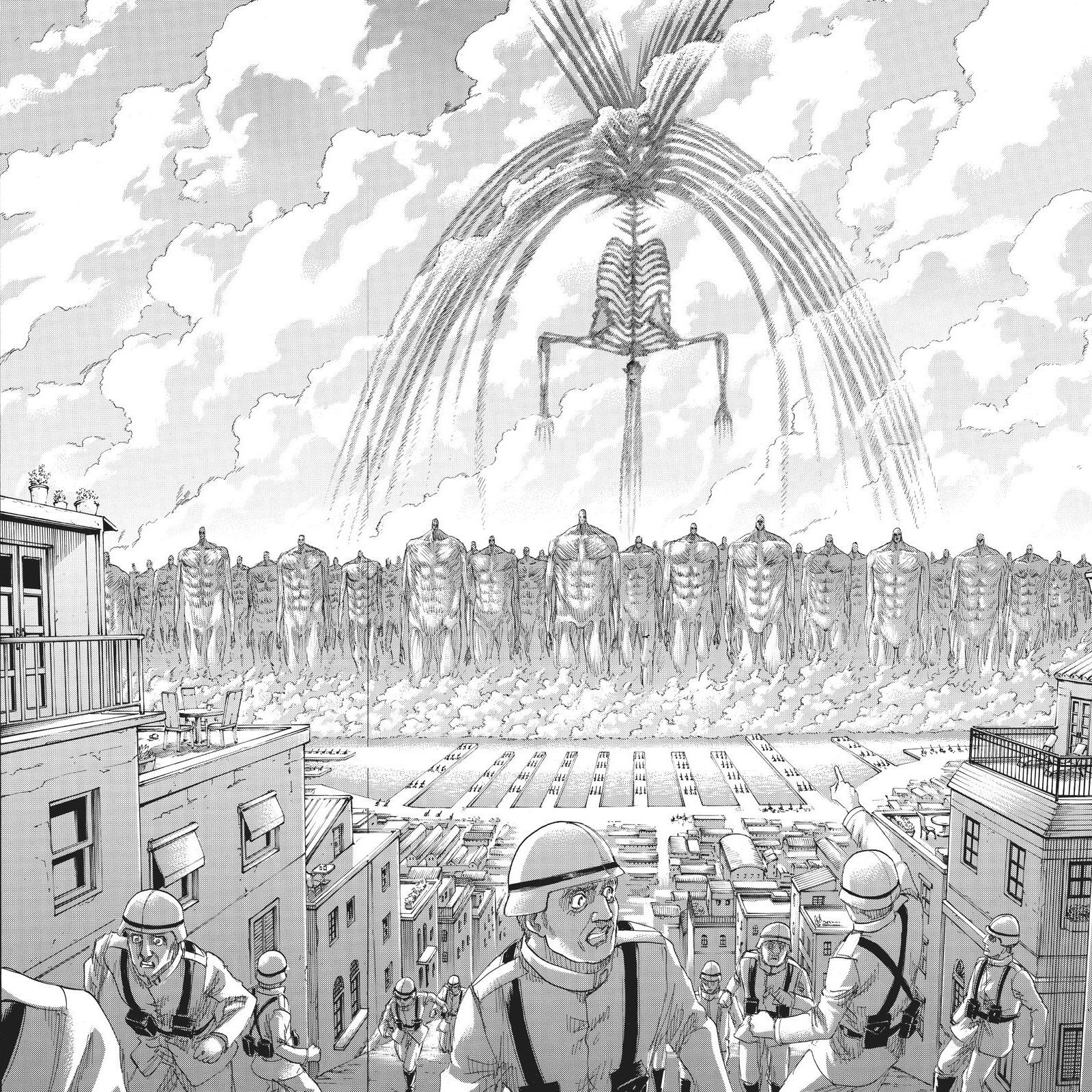 Whoever has read the AOT manga will testify that this panel is bone-chilling. Firstly, the sheer size of Eren's titan is terrifying, as it gives a clear view of the difference in the size of his titan and the other colossal titans.
Secondly, it also seems to parallel the scene at the beginning with the colossal titan looking down on the residents of Shiganshina, including Eren.
That day, they felt fear, hopelessness, and despair, having nowhere to run.
Here, it is Eren's enemies that have nowhere to run. They have the same fear and hopelessness in their eyes, trying to desperately cling to their lives while Eren looks down upon them from above.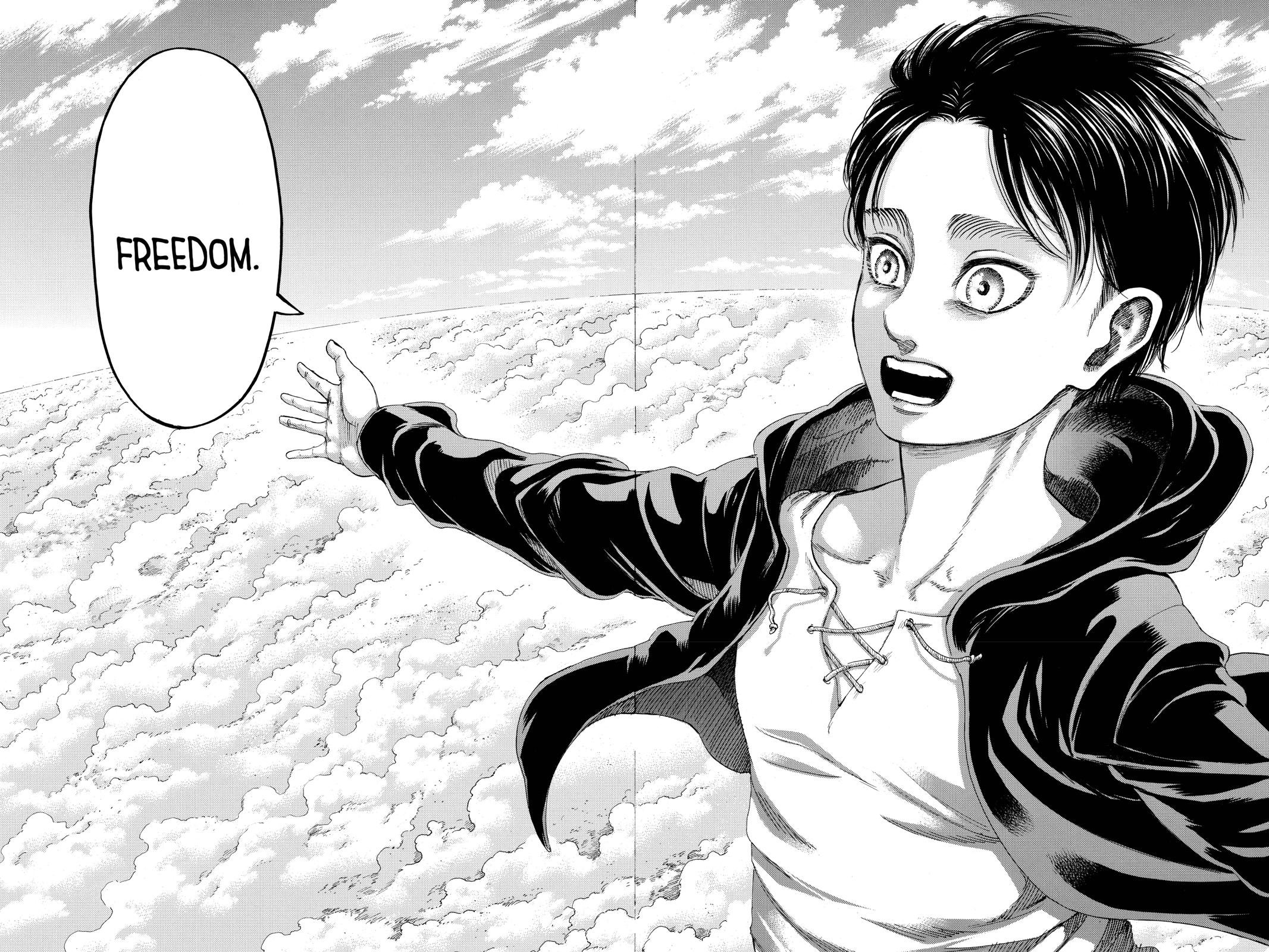 This manga panel symbolizes a lot of things. It is unfathomably beautiful with Eren smiling, like his search for freedom has finally ended.
The clouds blanketing the tragedy and all the catastrophes beneath represent Eren's attempt to ignore the pain of his victims in that instant.
This panel portrays Eren's youthful dream of going outside the walls and attaining freedom no matter what.
He has no answer to the questions of the future, but at this moment, he feels free, no matter the gravity of his actions.
3. NARUTO
Masashi Kishimoto is an expert at making the readers feel the hype of a moment. No matter what scene in Naruto, he masterfully evokes strong emotions through his drawings. Here are two of the many memorable moments in Naruto.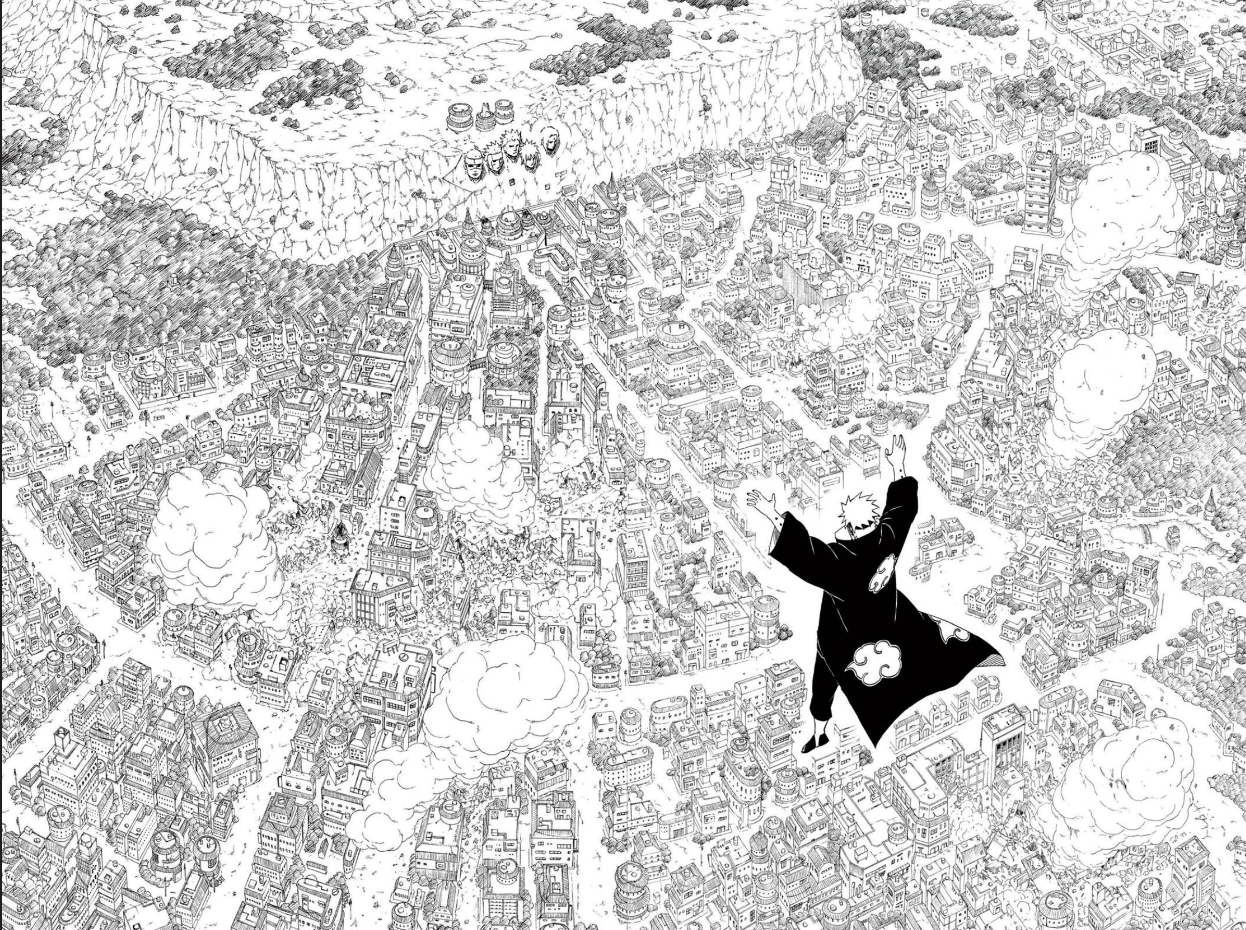 No Naruto fan can get this image out of their head, whether from the manga or the anime. It is simply majestic and makes you feel a sense of impending doom.
This picture goes very well with the God-like image that Pain carries, how he feels superior to everyone as though he holds the right to bring judgment upon this world.
What is most impressive about this panel is the detailed and brilliantly laid-out structure of the Konoha village. But as beautiful as it is, it also makes your heart heavy for what is about to transpire.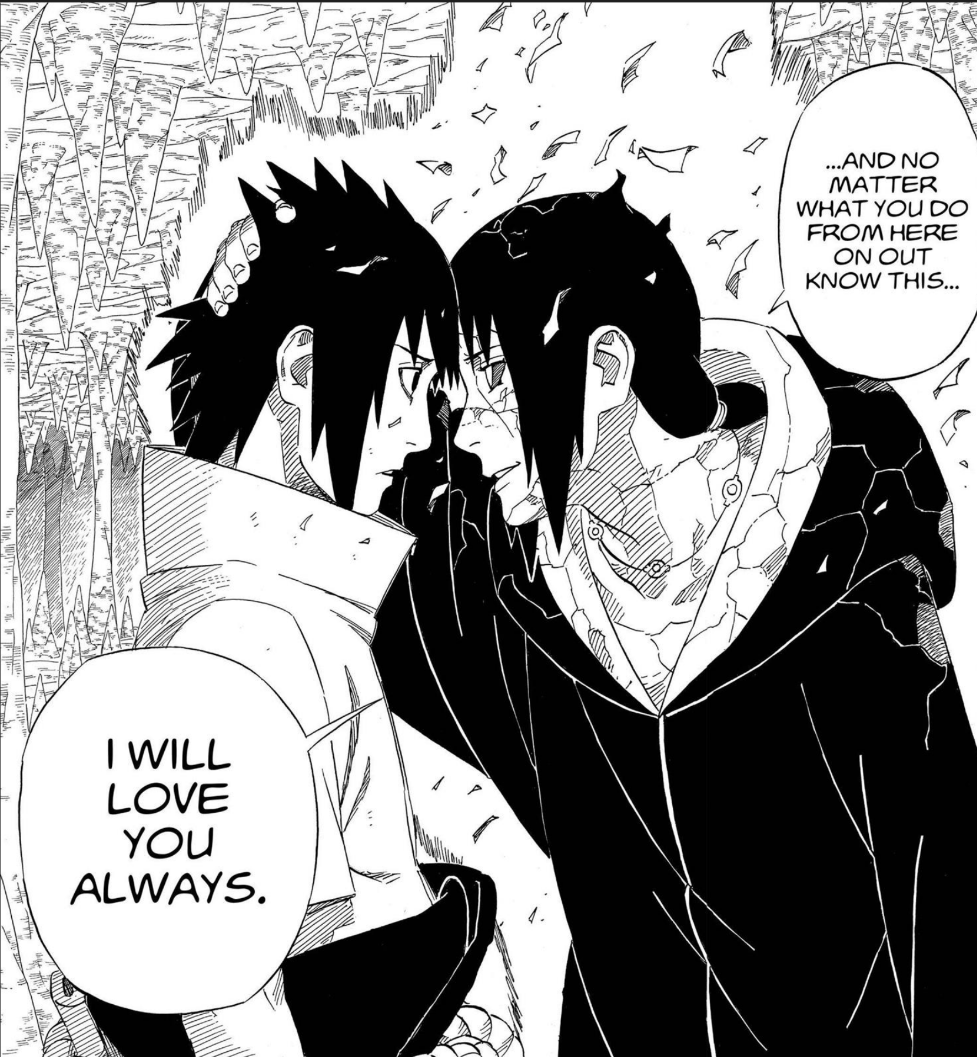 Needless to say, I picked this Naruto panel solely because of the emotional value it holds. Simple artwork, and yet it carries such powerful emotions.
This scene is Itachi's final goodbye to Sasuke as well as to the fans. When Itachi died, neither Sasuke nor we knew of the tragic life that he had lived, shouldering so many burdens, duties and obligations all by himself.
But here at this moment, Sasuke knows, Naruto knows, we know. This scene is heartbreaking, obviously, but it also brings solace.
The look on both their faces, the pain, the honesty, the closure that the dialogue brings- everything about this panel is bitterly beautiful.
4. VAGABOND
I think we are of common opinion that Takehiko Inoue's artwork is out of this world, and there is no way one can even pick out the 100 best manga panels in Vagabond. The entire manga is full of enchanting visuals.
Also, though it might be unimaginably hard to replicate the artwork, it badly needs an anime adaptation as it is undoubtedly one of the greatest manga ever created.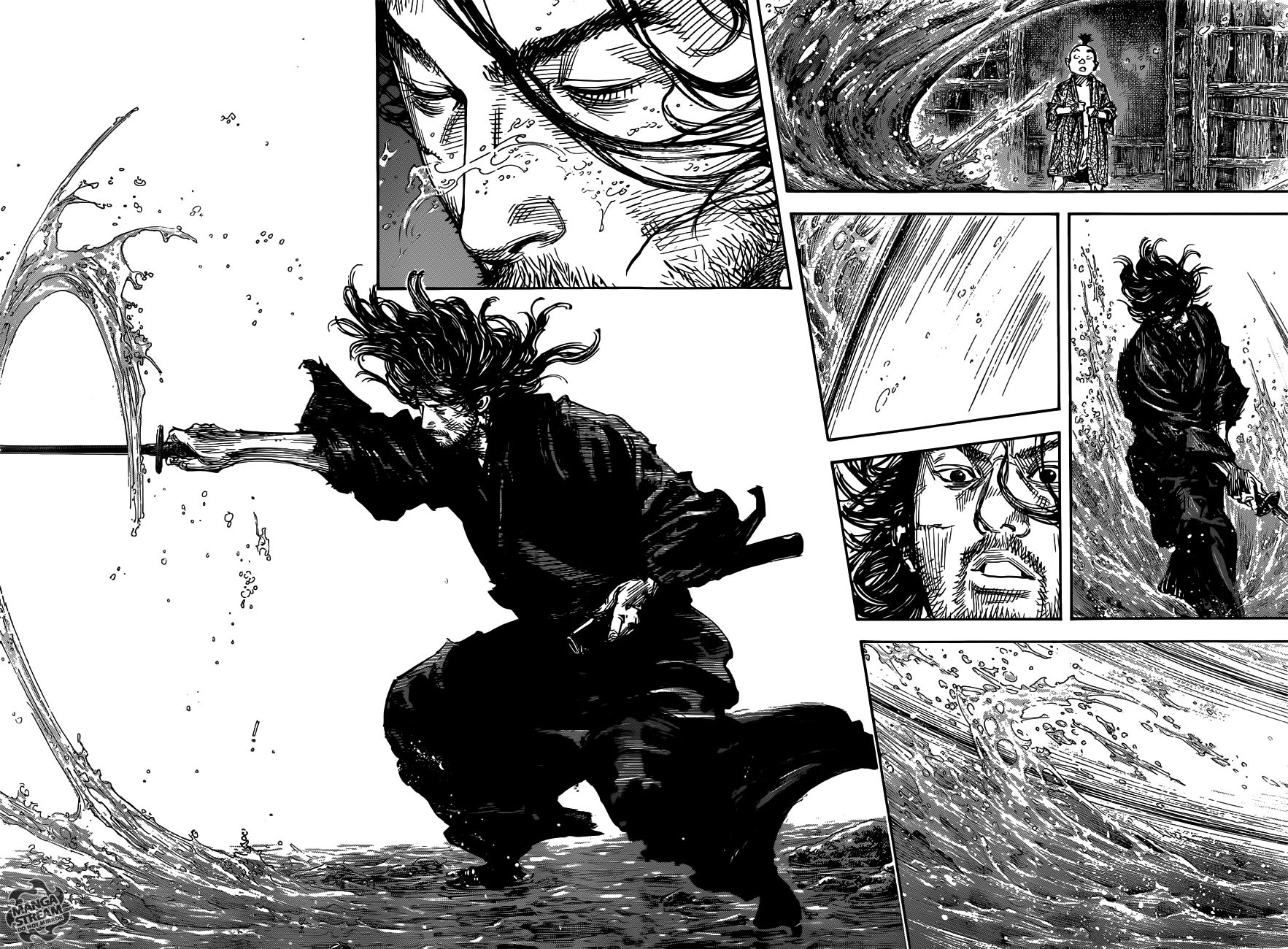 Musashi's beautiful stance, the ever-consistent details of Inoue beautifying the water, everything in this panel is spectacular.
This shot gives you the feeling of bliss and tranquility, which is in direct contrast with the frequent chaotic scenes in the manga.
Here is Musashi with himself, training peacefully in the water before telling Iori he is hungry. It is a pacifying sight that you just cannot help but appreciate its serene beauty.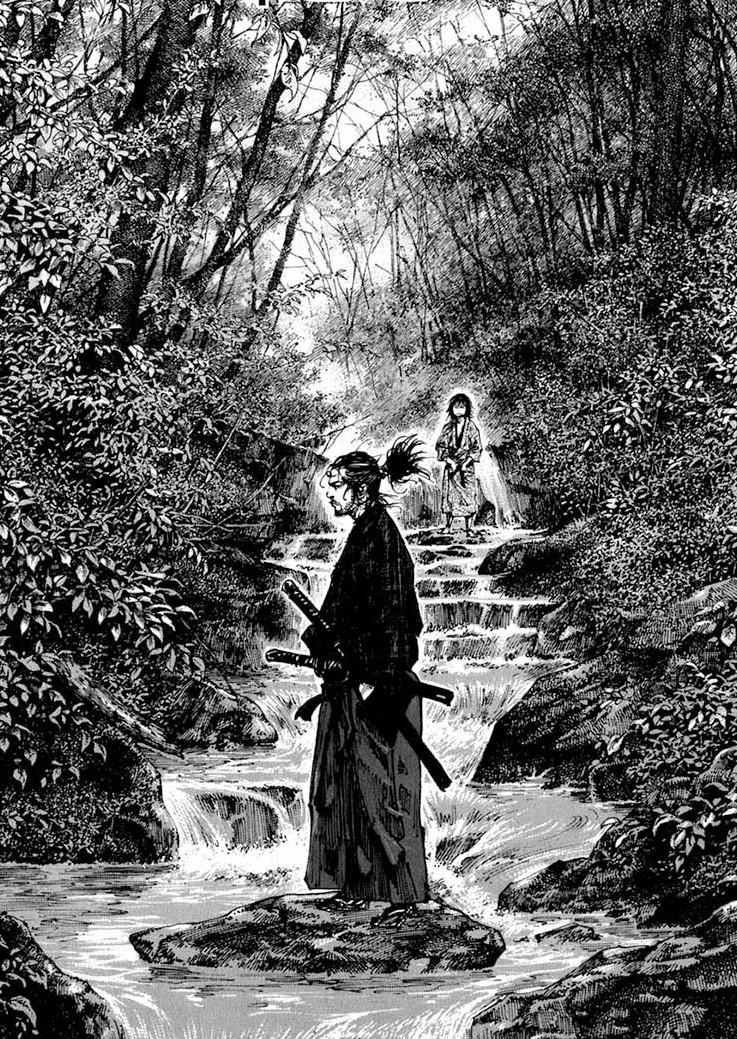 This manga panel right here is simply art at its finest, and for a lot of reasons.
First of all, the detailing and shading in this manga panel are applaudable. The water, the leaves, and the trees are so true-to-life they almost look real.
Secondly, young Takezo at the back facing forward while adult Musashi in the front, looking sideways, is very interesting. It sort of asks questions like, "How did he lose his way?", "What is the search for?" and "What is the point of it all, anyway?". This panel, in a way, captures the very essence of Vagabond.
5. MONSTER
Naoki Urasawa's Monster has an overall grim atmosphere which is why it has a lot of gloomy but beautiful shots.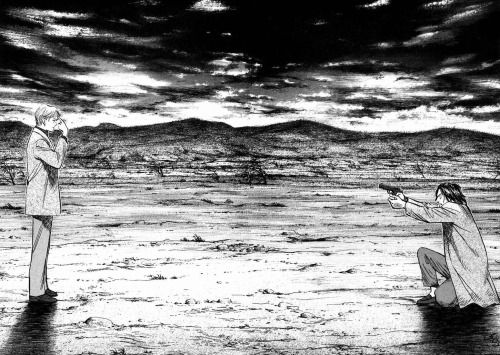 This manga panel is a brilliant picturization of the entire point of the story- Tenma going after Johan and Johan pointing at his own forehead, asking him to shoot.
Not only that, the scenic beauty of this panel is praiseworthy. The black clouds looming over the scenery, the distant hills in the background, and the barren land, are eerily breathtaking.
Yet the focal point is our primary characters- Johan and Tenma, and the cursed fate that ties them together.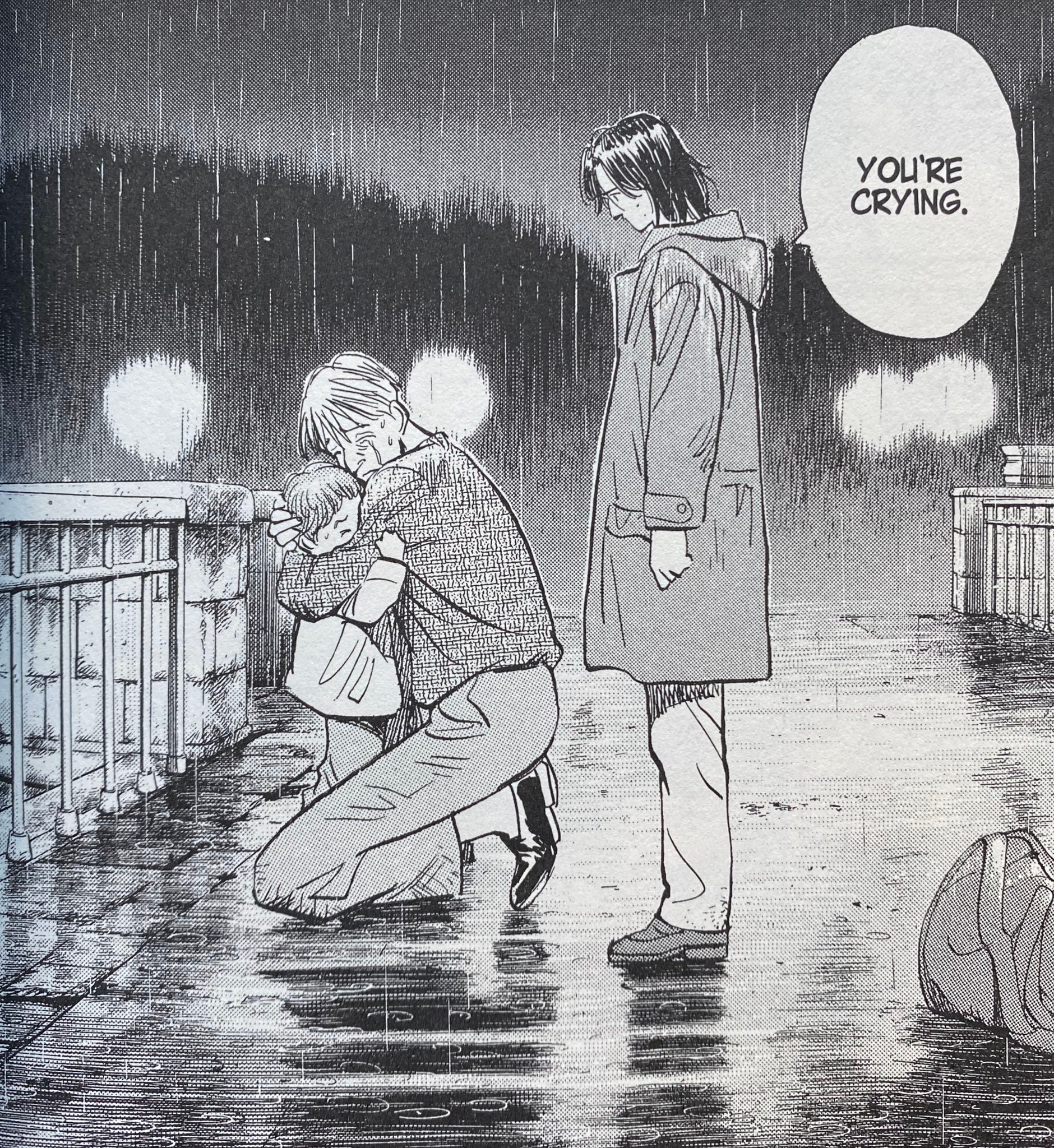 In this panel, we have Milos, a child who is emotionally scarred on so many levels, being comforted by Grimmer, who is essentially the same, having lost his family.
Then we have Tenma pointing out that Grimmer is crying, visible along with the pained look on the latter's face. Grimmer cries for Milo, proving that he is fully capable of understanding and expressing human emotions.
This panel is absolutely heart-piercing, and the nighttime and the rain subtly add to the heavy atmosphere of the scene.
6. ONE PIECE
With over 1000 chapters, One Piece is the biggest challenge when it comes to choosing the best manga panels. Because not only are there too many panels but too many beautifully drawn panels.
Oda loves his manga spreads, and so do we because they always look gorgeous. The way one scene flows into another feels very dynamic, as though each panel is in motion.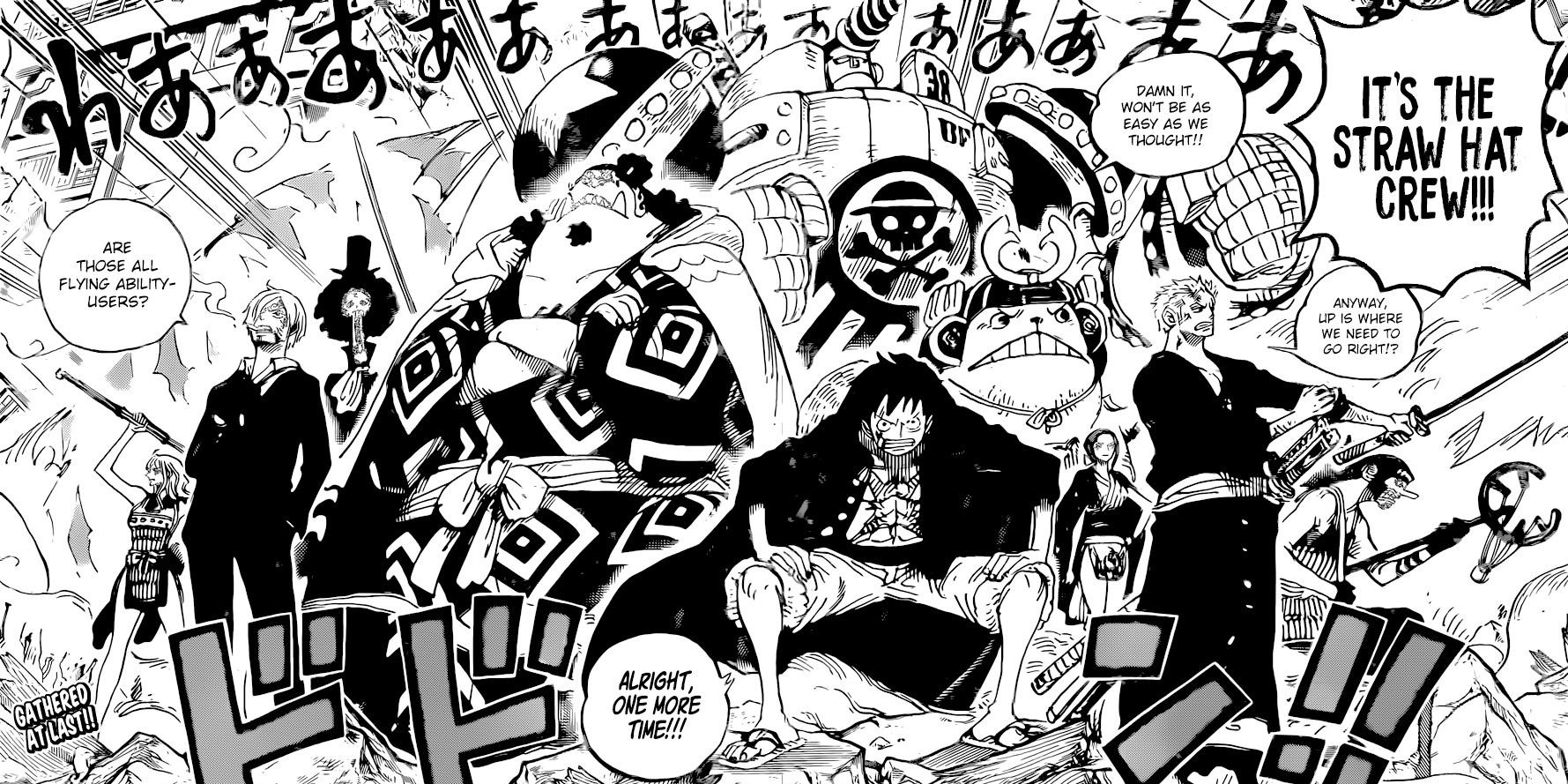 Seeing the Straw Hats gathered together in one panel evokes an indescribable feeling. Pride, joy, excitement, thrill- it's everything all at once.
This picture looks really cool, with our favorite characters posing in the most badass way possible.
It is also significant because it's the first time in a very long time that they have all come together to fight against the enemy.
Although the members are all capable in their own right when together, they are unbeatable. That is the kind of feeling you get looking at this manga panel.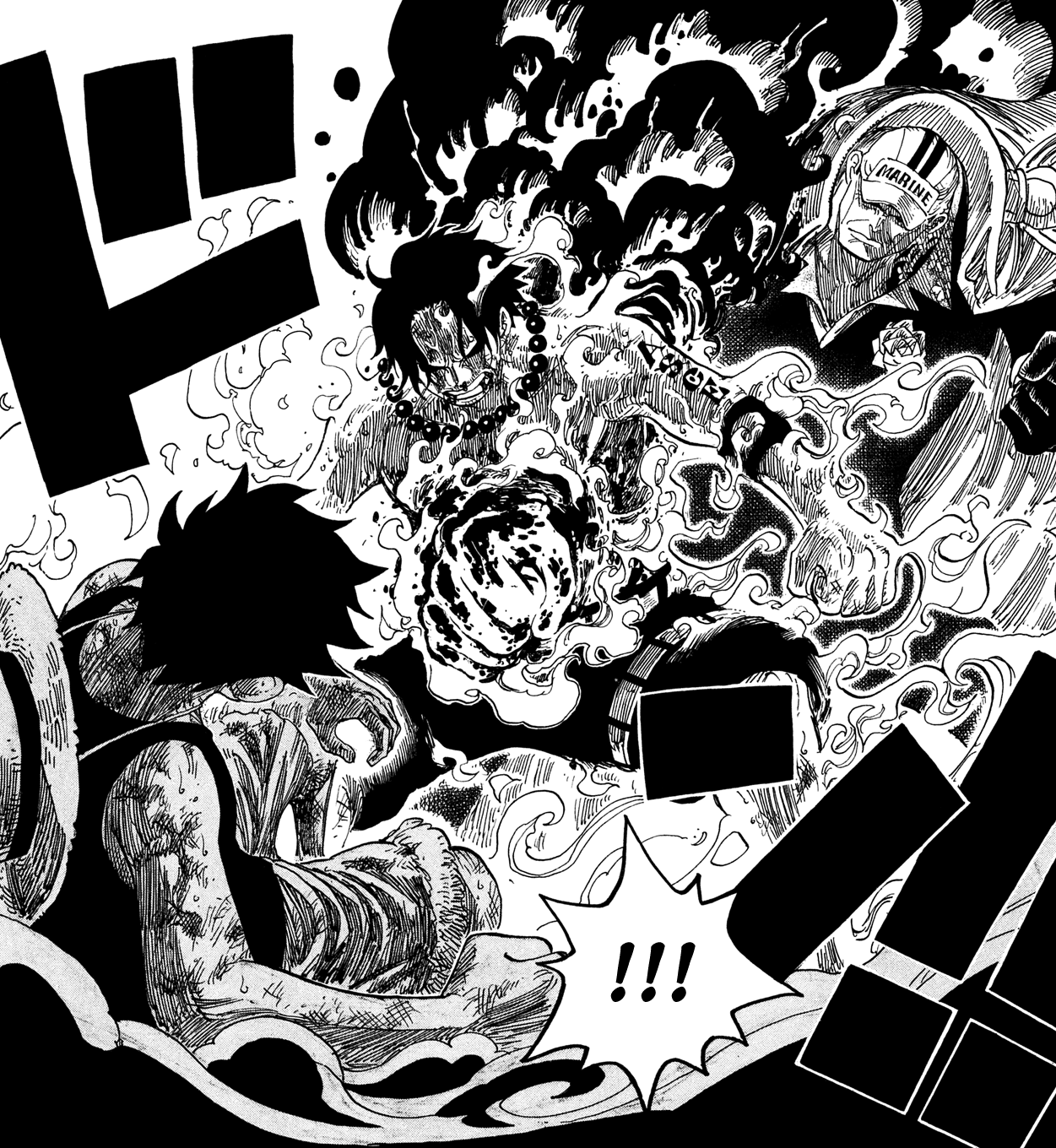 There is not much to say about this manga panel except that it is like a pang of hurt in the chest (keeping the donut jokes aside).
Apart from the fact that this panel is very well-drawn, this scene is one of the most pivotal moments in One Piece.
Ace taking Akainu's attack meant for Luffy with a determined and unwavering look on his face- everything is downright overwhelming.
7. TOKYO GHOUL
Sui Ishida's artwork, with all its beautiful horror elements, has always been praised, and rightfully so. He skillfully draws and treats each manga panel like a painting meant to hang on the wall.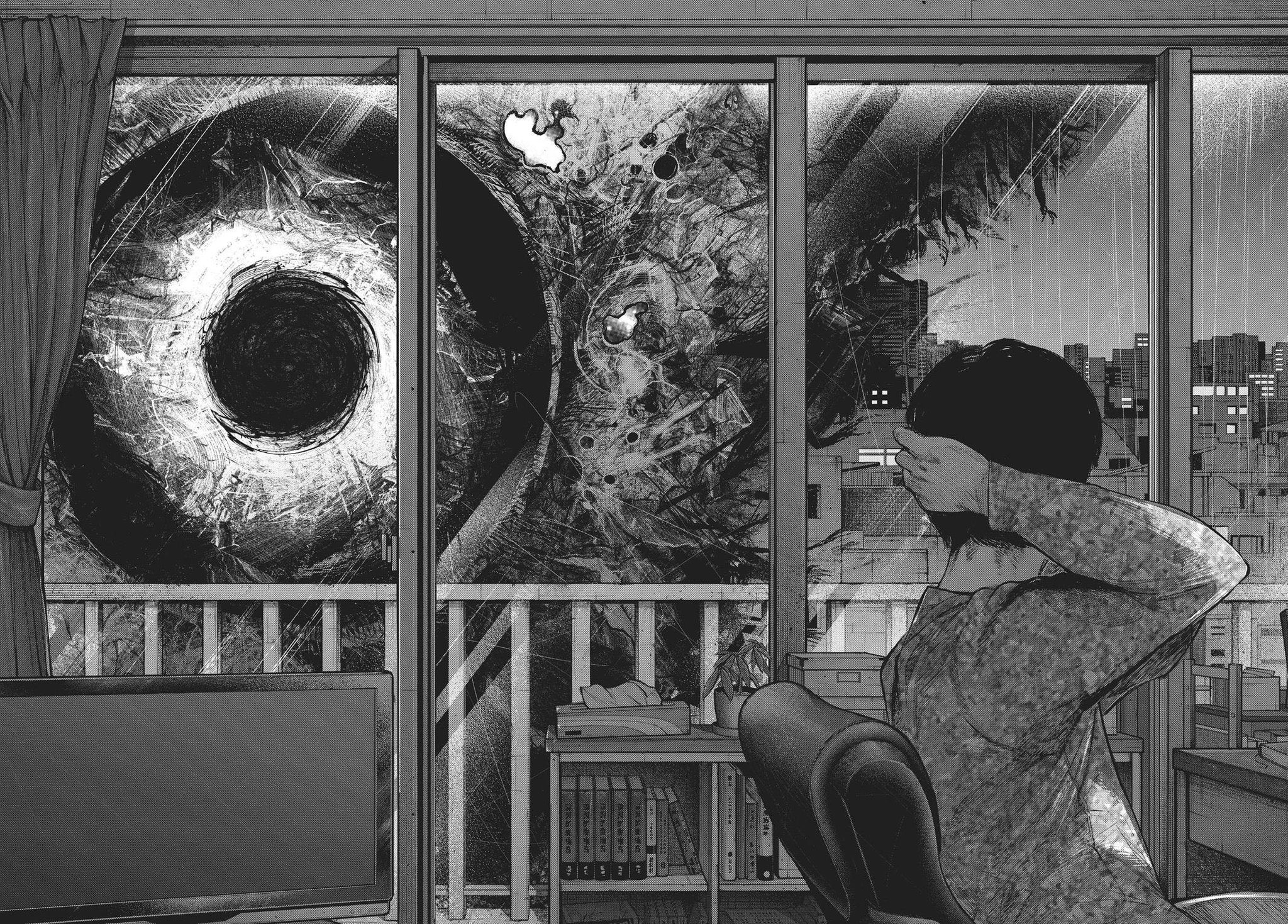 I picked this panel solely because of its captivating artwork. The way Ishida decided to draw Kaneki's kagune to look like the absolute monstrosity it is is praiseworthy.
The view is from inside a room through the glass, as if it is staring right at you, making it all the more frightening.
The panel is strangely fascinating to look at and gives you a peek into the horror that is to fall upon Tokyo.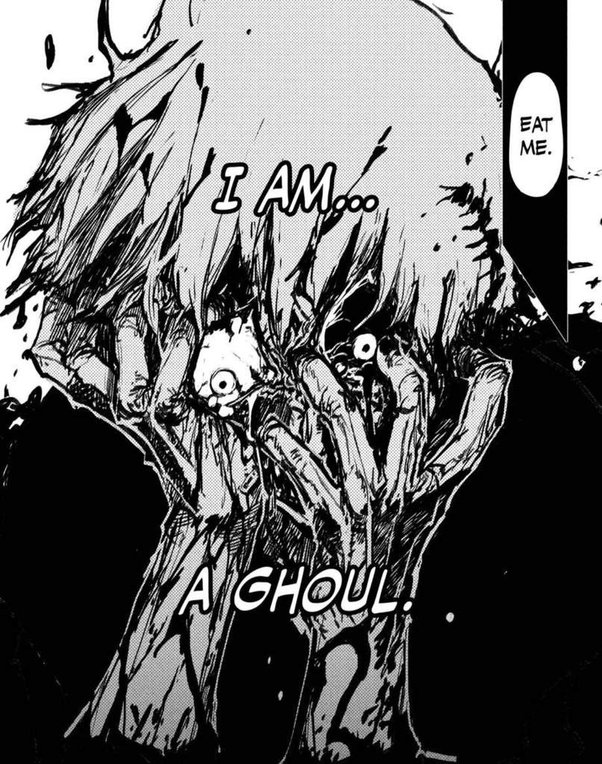 This manga panel of Kaneki, post the infamous torture scene, is horrifying but really impactful. The artwork is immaculate, considering that it is only his face and hands, but it expresses a lot.
The aggravation, the pain, and the dread- everything Kaneki feels in that instant after what just ensued is clearly communicated to the reader.
8. ONE-PUNCH MAN
There are no words to describe the incredible synergy of ONE's writing and Yusuke Murata's artwork in One-Punch Man. Let us look at the two of the most mind-blowing examples: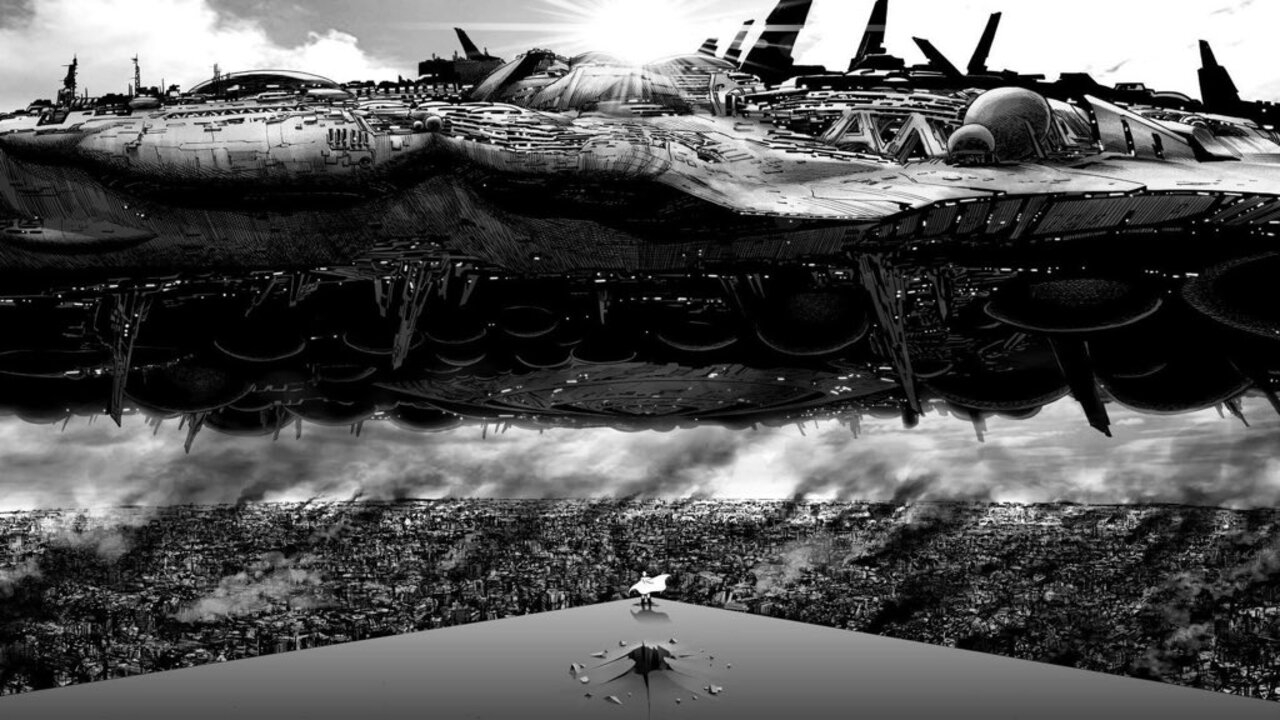 This manga panel genuinely makes you want to ask Murata, "How did you even draw this?"
We have Saitama fronting the spaceship, like the ship itself is his opponent and giving you a view of how tiny he is, compared to it.
The structure of the ship, the city, and the smoke beneath- all of it is so insanely detailed, it looks scarily three-dimensional.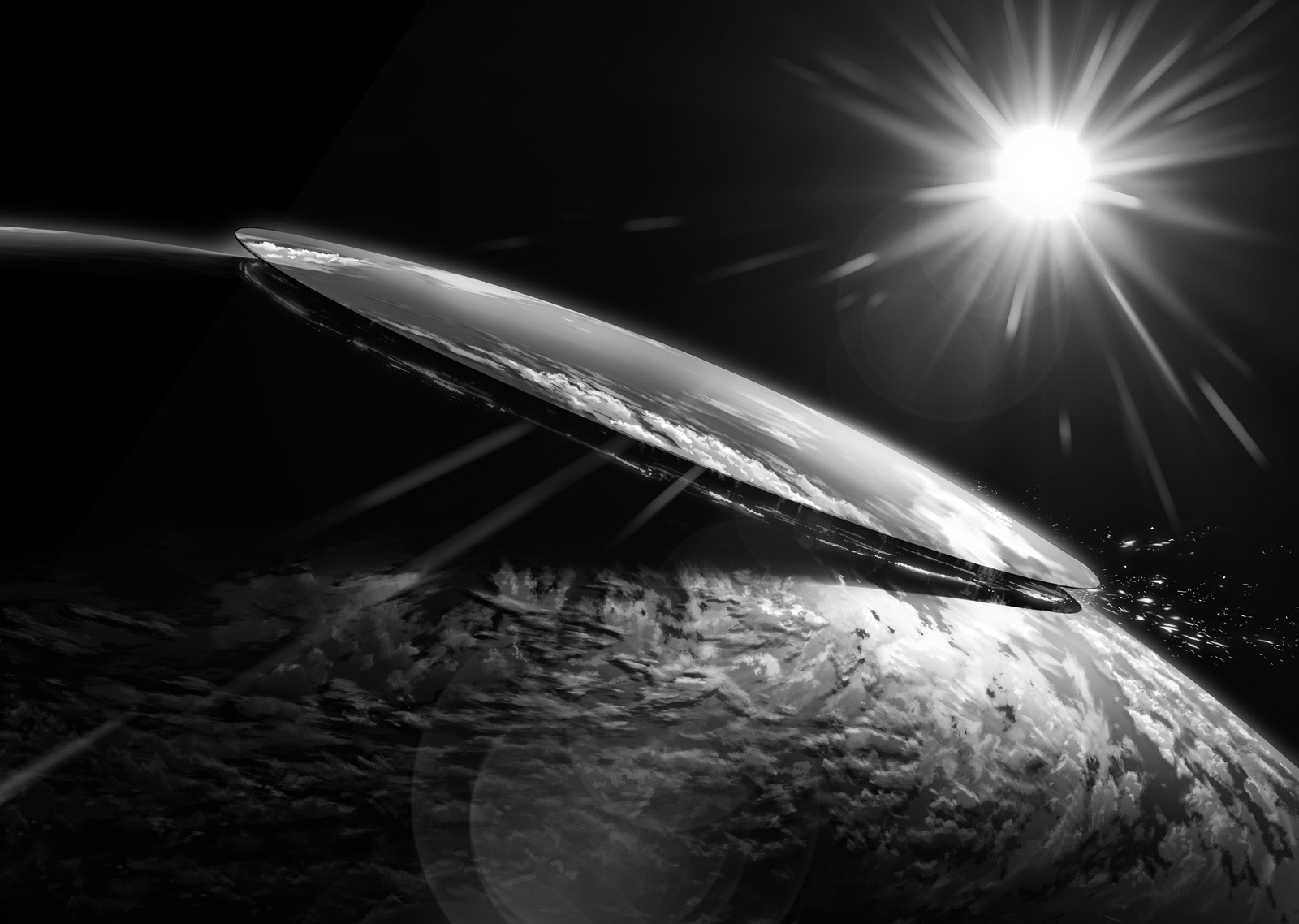 This panel of Psykos' attack making the massive oceanic crust split apart is absolutely insane. The attack is of such an enormous scale you cannot even tell the fight is taking place in Japan.
That in itself is crazy, but the artwork in this panel is awe-inspiring. Just look at the hyper-realistic drawing of the Earth and the sunlight reflecting off it.
It shows Murata's in-depth understanding of the usage of light and reflection and his overall artistic intelligence.
9. BLEACH
Tite Kubo's artwork has been praised for years. Everything in Bleach, from the background in the panels to the character design, is so pleasing to the eye; that alone is enough to convince someone to read the manga.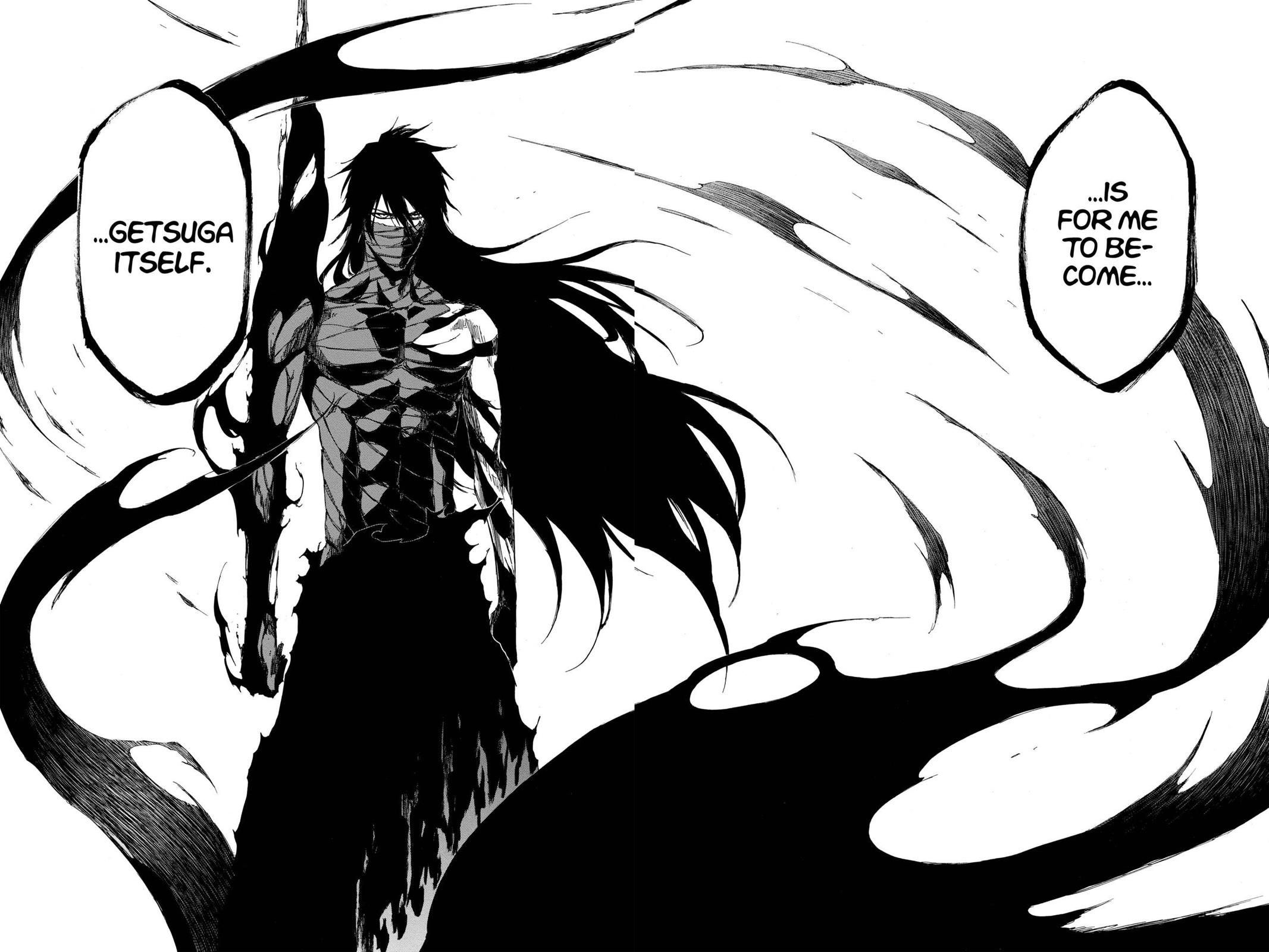 Believe it or not, Ichigo is a regular school boy. Well, not really, and it is more unbelievable if you look at this panel. This scene in Bleach is one of the most talked-about moments in anime and manga.
As usual, Kubo's artwork is superb, with the jet black ink dominating the panel, highlighting the magnificence of this form. Also, the calmness of Ichigo is rather unusual.
He almost looks like a different being, which also gives the readers confidence that Ichigo is finally in control of what is to come next.
10. VINLAND SAGA
Makoto Yukimura is an exceptional writer and manga artist. Not only is his writing god-tier, but so is his hauntingly beautiful art style.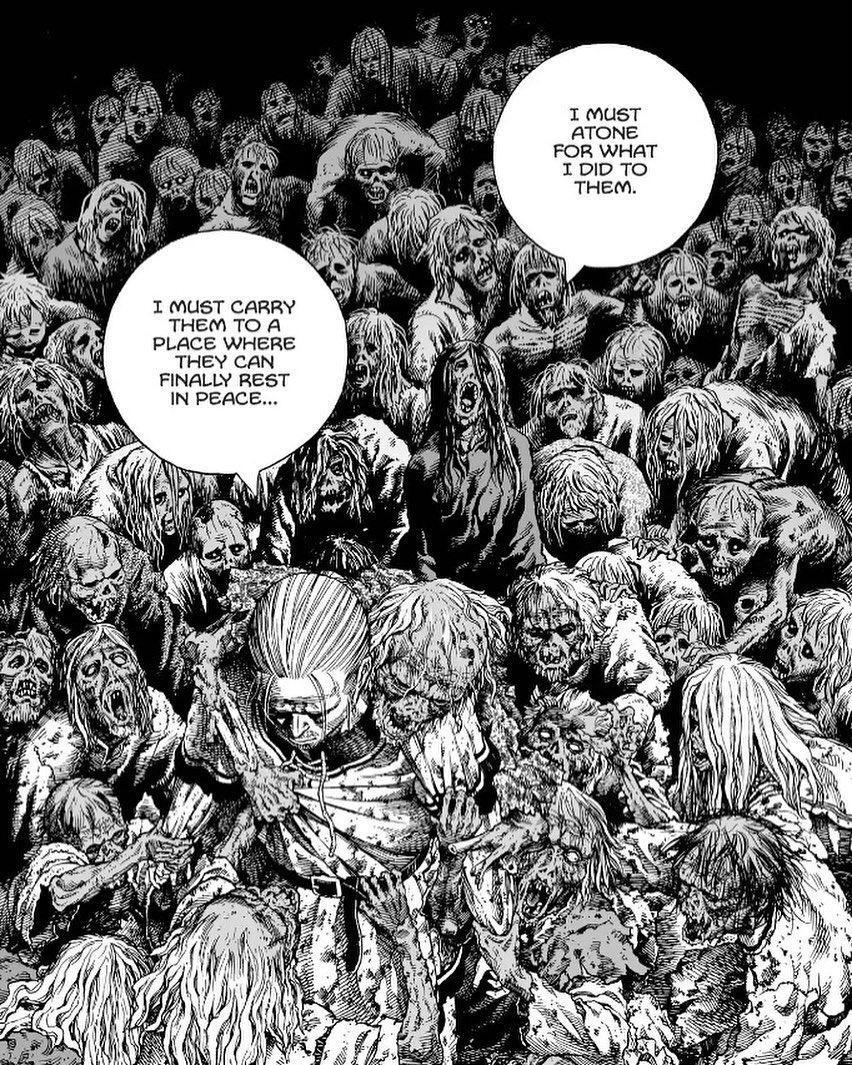 The artwork in this manga panel is bound to make you speechless. It is dark, gritty, and eerie with all its minute details that align perfectly with the intense monologue.
This panel brilliantly captures the theme of Vinland Saga. It is an excellent illustration of Thorfinn's sins, all the people he has killed, and all of them dragging him into an abyss of darkness created by his own actions.
11. HUNTER X HUNTER
Yoshihiro Togashi has proved himself time and time again with his incredible storytelling and stellar artwork, just how skilled he is.
You can expect nothing less from someone who has constantly been drawing manga since a young age, honing his skills to the utmost.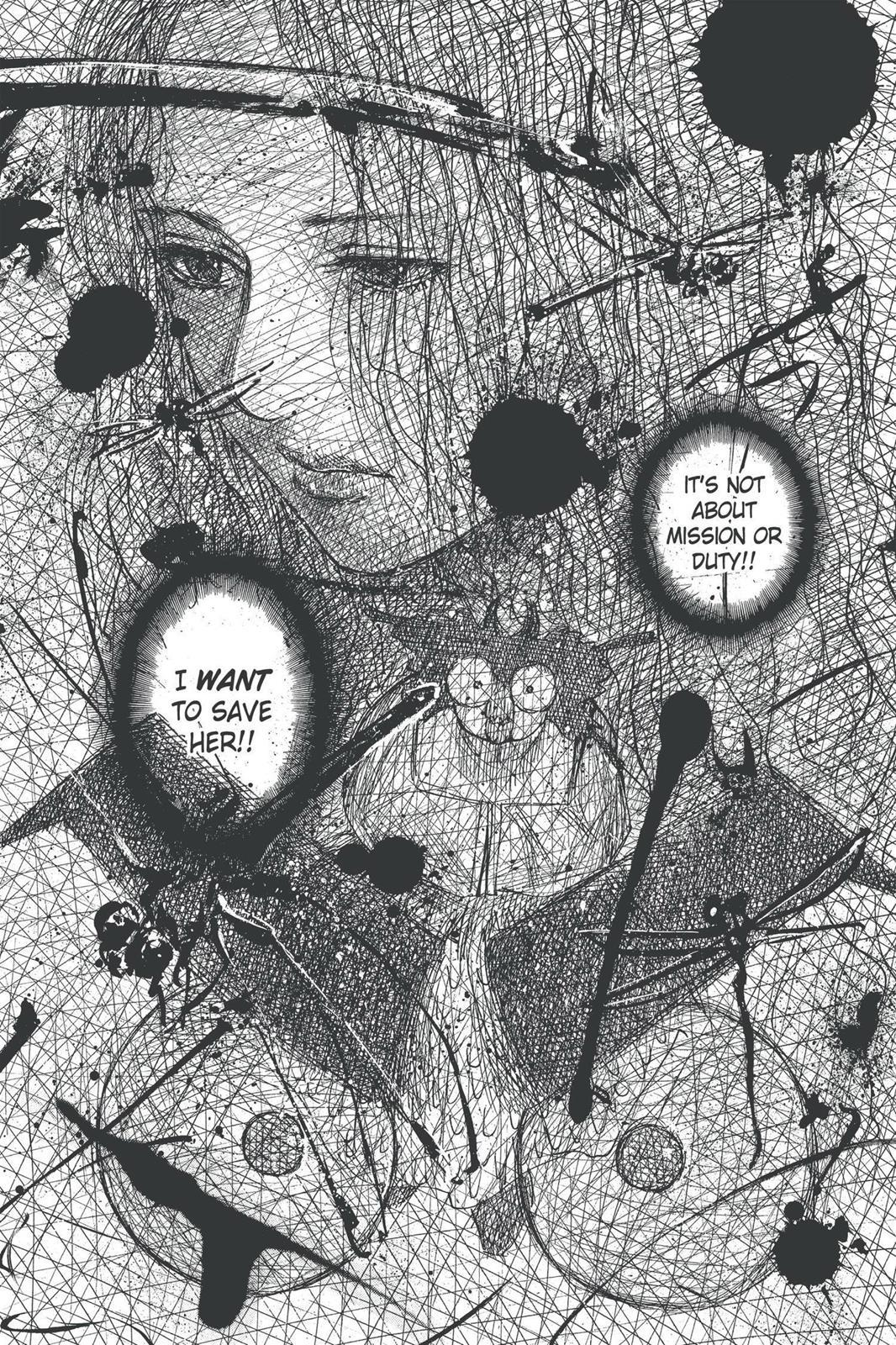 The greatness of this manga panel lies in the fact that the more you look at it, the more dazzled you will be. Just imagine the time and effort that must have gone into drawing it.
The fantastic scribble design deserves all appreciation because this scene did not need to have such outstanding artwork. Togashi just decided to flex his art muscles and give us one of the best panels in HxH.
12. DEATH NOTE
Death Note, written by Tsugumi Ohba and masterfully illustrated by Takeshi Obata, has so many "Whoa!" moments in every chapter it is crazy.
Not just in terms of the plot twist but also in the artwork that accompanies it.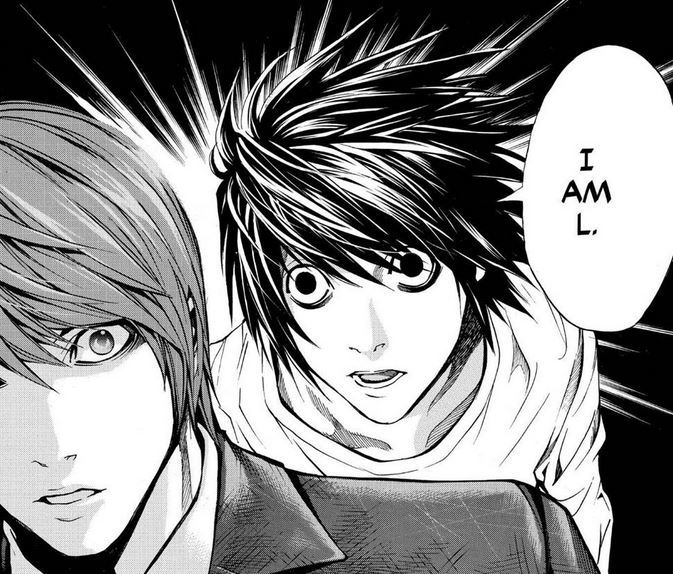 I guess it is safe to say that our reaction was the same as Light seeing this manga panel.
L, the most renowned detective in Japan, revealing himself to Light out of the blue was, no doubt, a banger moment. The way both of their faces are drawn perfectly amplifies the gravity and intensity of the scene.
It was also a moment that steered the plot in a new direction, developing a whole new layer of unpredictability.
13. DEMON SLAYER: KIMETSU NO YAIBA
Koyoharu Gotouge really knows how to pair a gripping story with equally fabulous artwork. The art style of Demon Slayer, both in the manga and the anime, is unique, simply stunning, and easily likable.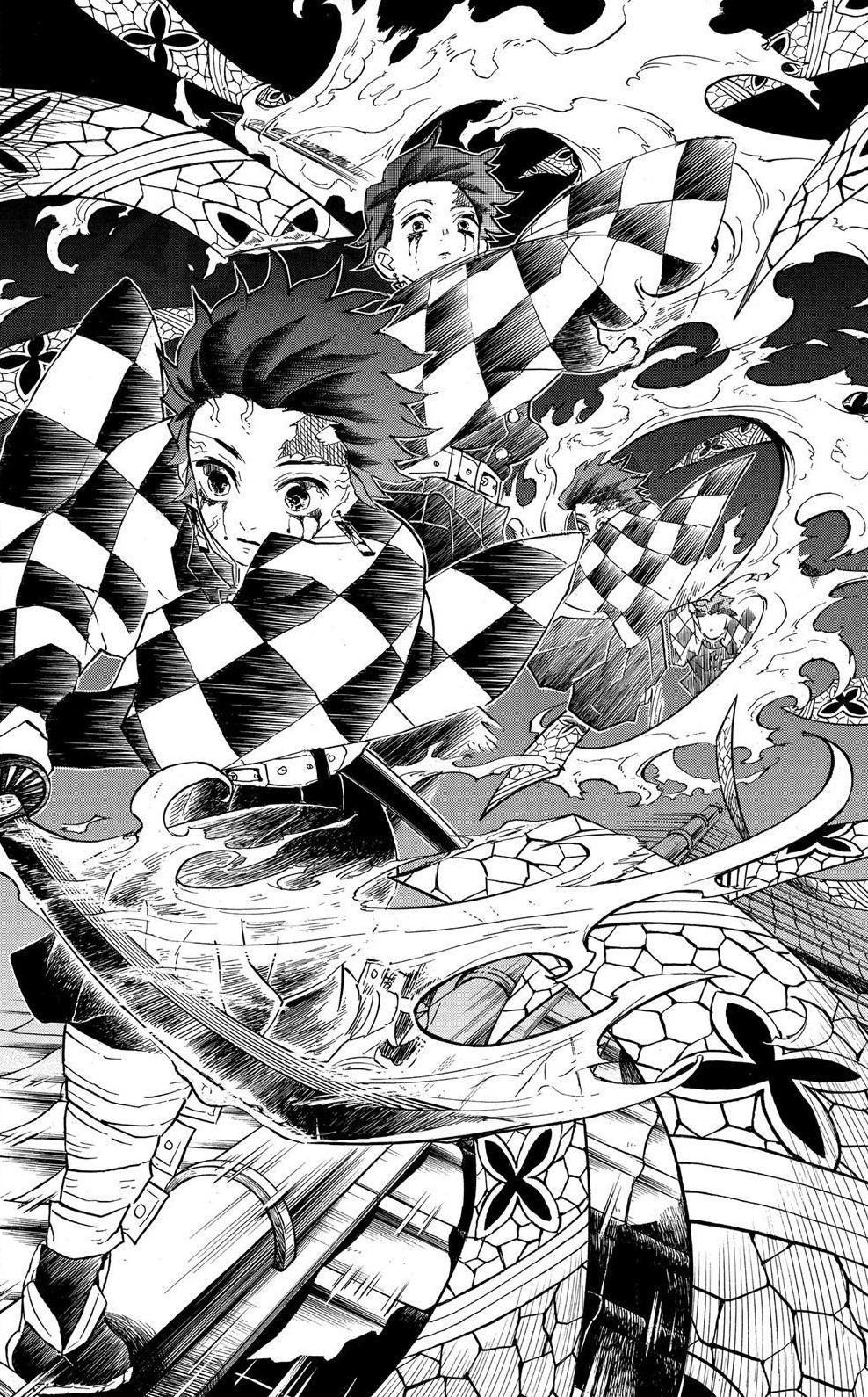 This panel is so beautiful and captivating it is hard to move on from it.
The multiple images of Tanjiro produced by his incredibly swift movements, his Hinokami Kagura, and him running towards Daki through her belts with a scarily focused expression is astounding.
This panel looks amazing, and the anime upped it even further if that was even possible.
14. AKIRA
Katsuhiro Otomo is a one-of-a-kind artist and this panel alone is a testimony to that: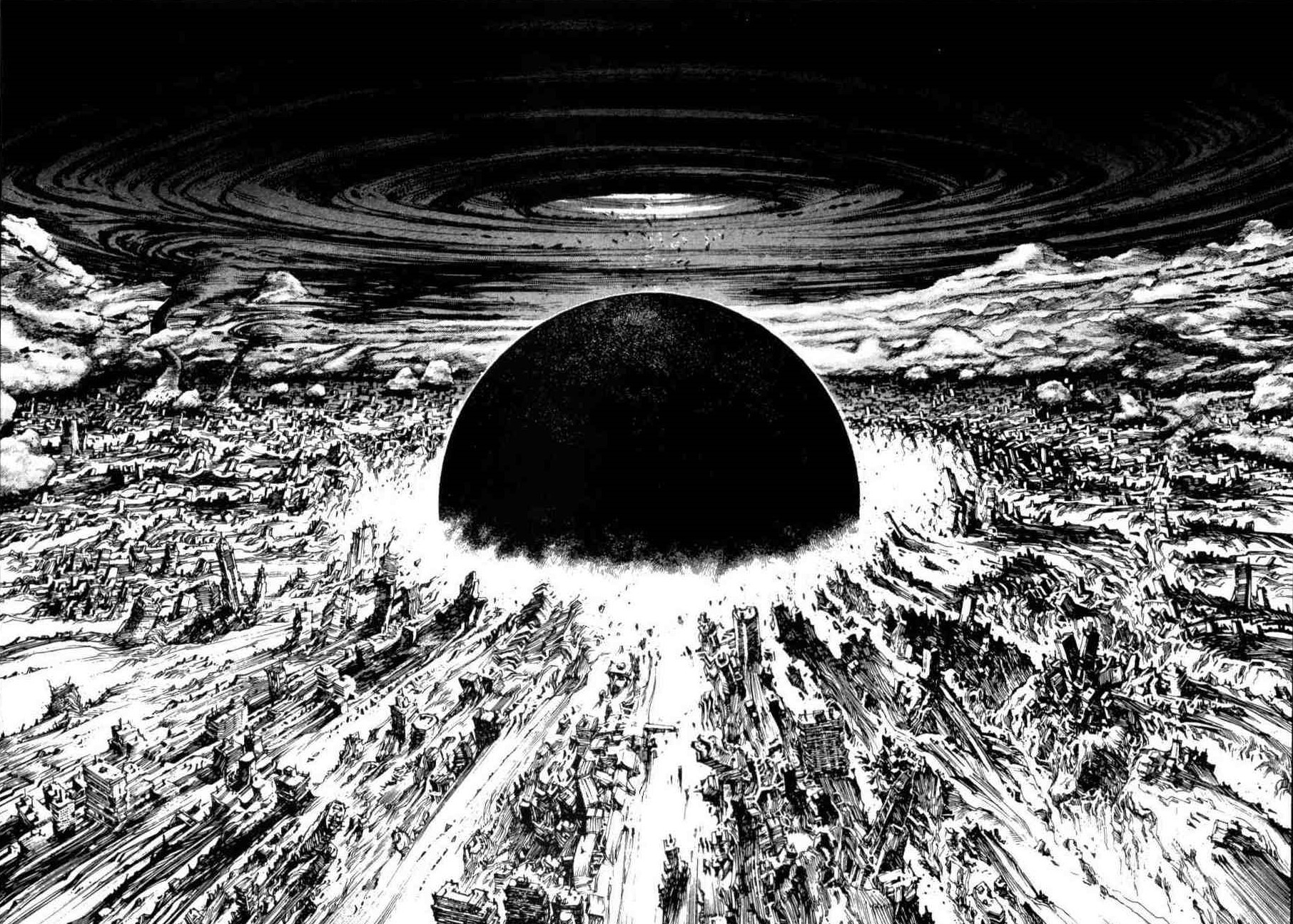 A fun fact about this magnific manga panel is that Otomo spent a whole evening drawing thin black lines to illustrate the volume of the massive sphere in focus and to depict the gravity of this scene, with the number of people dying inside.
Not just that, the entire panel is exceptionally detailed, with genius shading and crosshatching. That is why it feels all the more real and menacing. It truly deserves all the hype around it.
15. JOJO'S BIZARRE ADVENTURE
Hirohiko Araki never misses with his manga panels. They are always so well laid-out and manage to create insane levels of hype in every subsequent chapter.
His artwork has always stood out, and it has only gotten more refined over the course of all these years.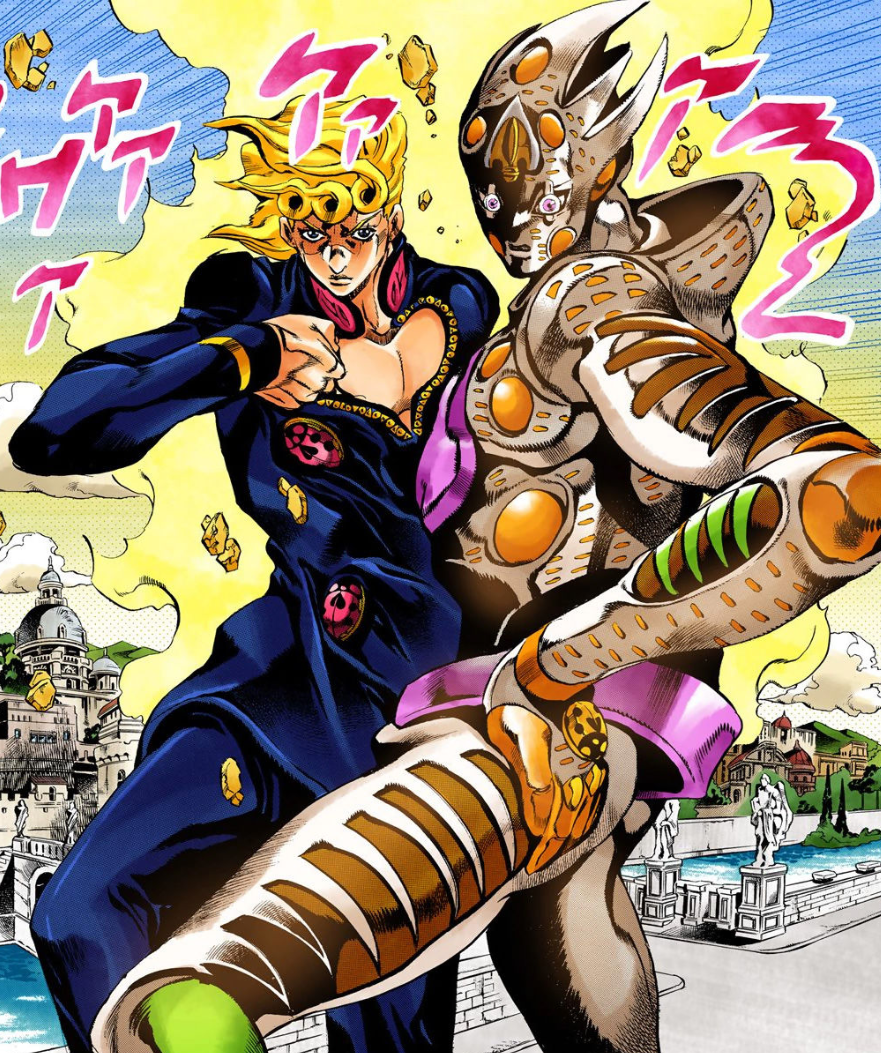 This list would be incomplete without a JoJo pose, and what better to choose than Giorno's famous GER pose.
It was at that moment our friend Diavolo knew he was a goner. Putting aside the thousands of JoJo pose memes, it is hard to deny that this shot is absolutely badass.
The anime did a great job with this panel and made it even more memorable than it already was for JoJo lovers.
16. JUJUTSU KAISEN
Gege Akutami has a very distinct style, and he is truly experted at drawing panels that give you absolute chills. Here is one that is going to break the internet when it gets animated: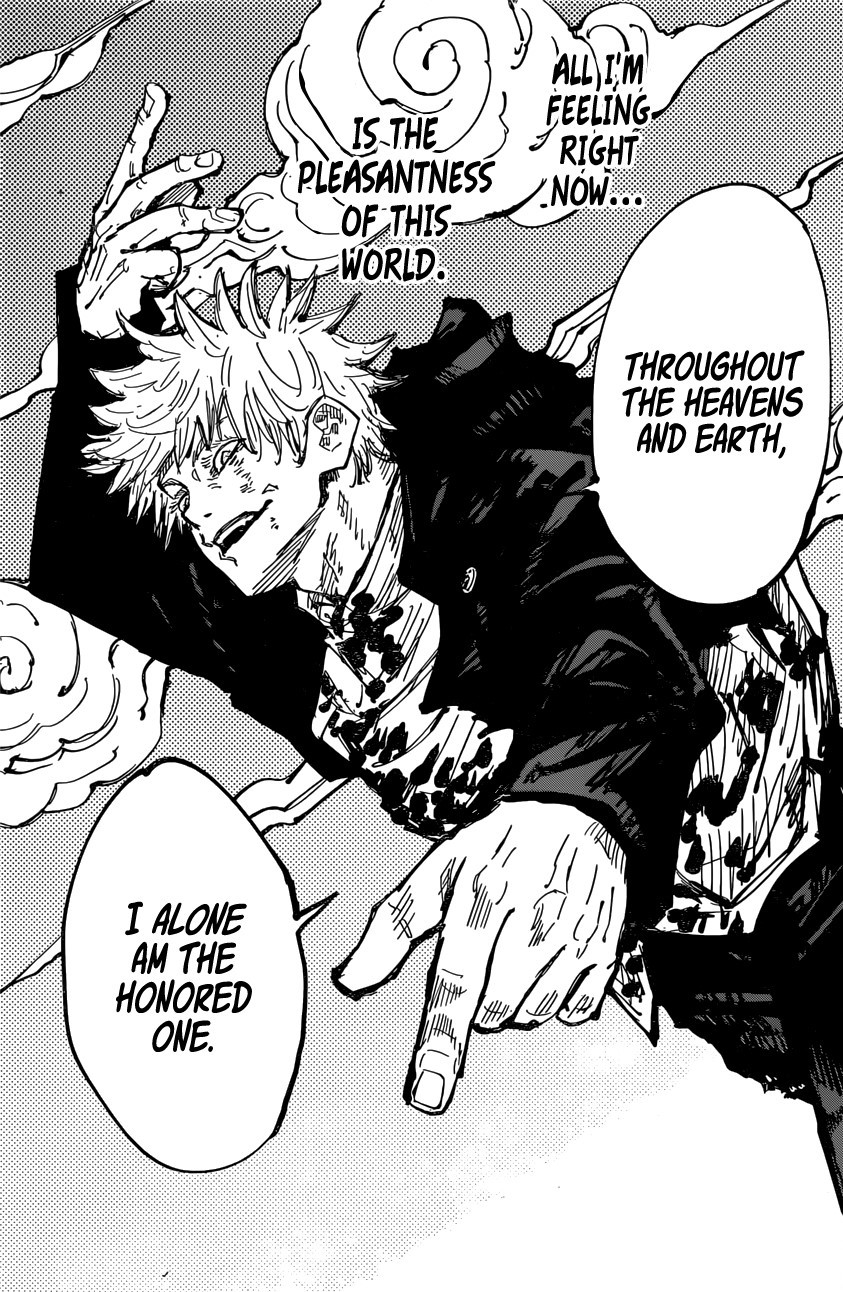 This panel is so good to look at, like the cover of a magazine or something. Here is Gojo basically saying he is the strongest in the world, and you cannot miss the look of thrill on his face, which is rare because you don't often see him that exhilarated in a fight.
Most of the time, it's like a walk in the park for him. Here he is genuinely immersed in the thrill of battle with the one and only Toji, bringing out his true character on display.
17. CHAINSAW MAN
Tatsuki Fujimoto has established himself as one of the greatest mangakas of this generation with his over-the-top hair-raising artwork that cannot go unappreciated.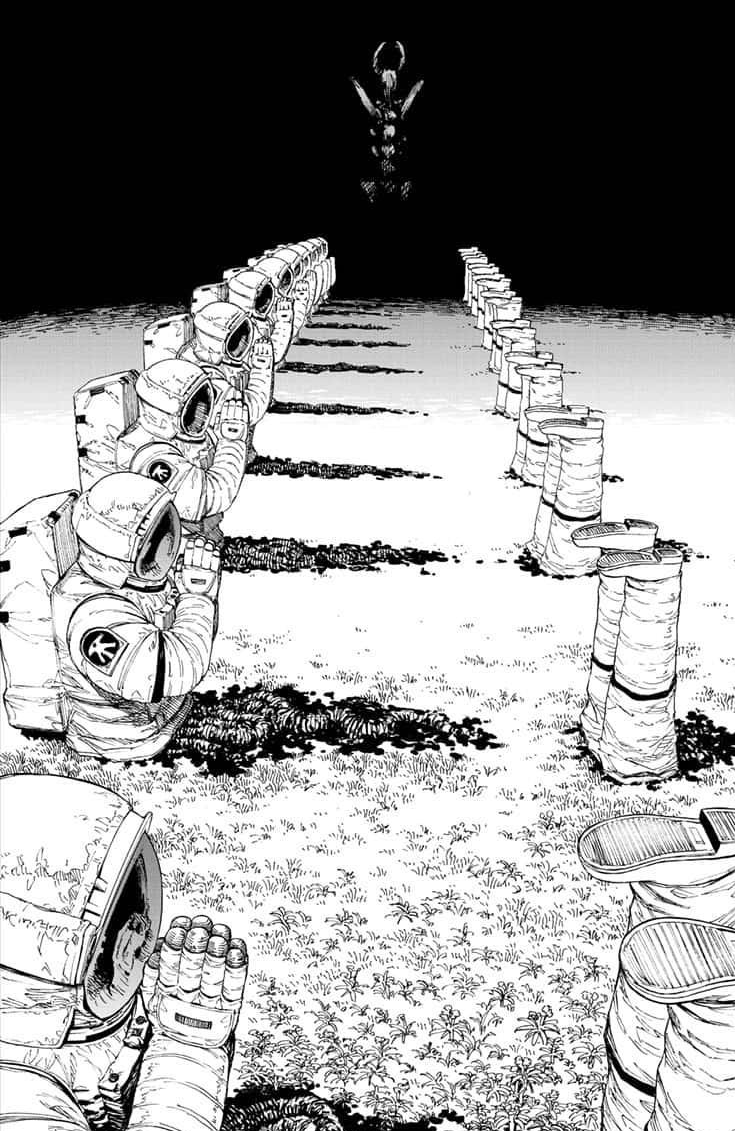 Yes, this is the one panel that went insanely viral. The Darkness Devil standing at the back with deceased astronauts praying embodies the idea of primal fears.
It is the "unknown" in the darkness we fear, and these astronauts who ventured into the void met a miserable fate. It conveys the folly of those who recklessly go into the unexplored, ignorant of the horrors that lurk inside.
18. DRAGON BALL
If there is anyone who knows exactly how to build the hype for a scene, it is Akira Toriyama. His artwork is definitely unique, and the way he lays out his panels is absolutely brilliant.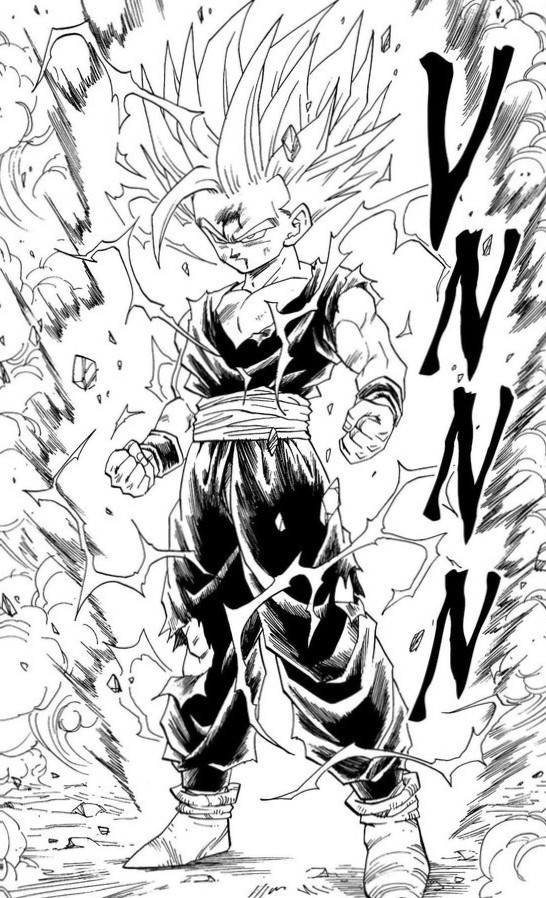 There are a lot of manga panels in the Dragon Ball series that can qualify as "best," but I chose this simply because of how good it looks and how much noise it created.
Everyone was talking about Gohan going Super Saiyan 2 for a very long time.
The look on Gohan's face, his newfound confidence, and the aura around him, everything is done so well, it will forever remain historic.
19. ASSASSINATION CLASSROOM
Yusei Matsui's artwork in Assassination Classroom is really distinct and stands out from other manga. He did a great job tricking us throughout the manga into thinking everything is fun and games until he switched it up at the end.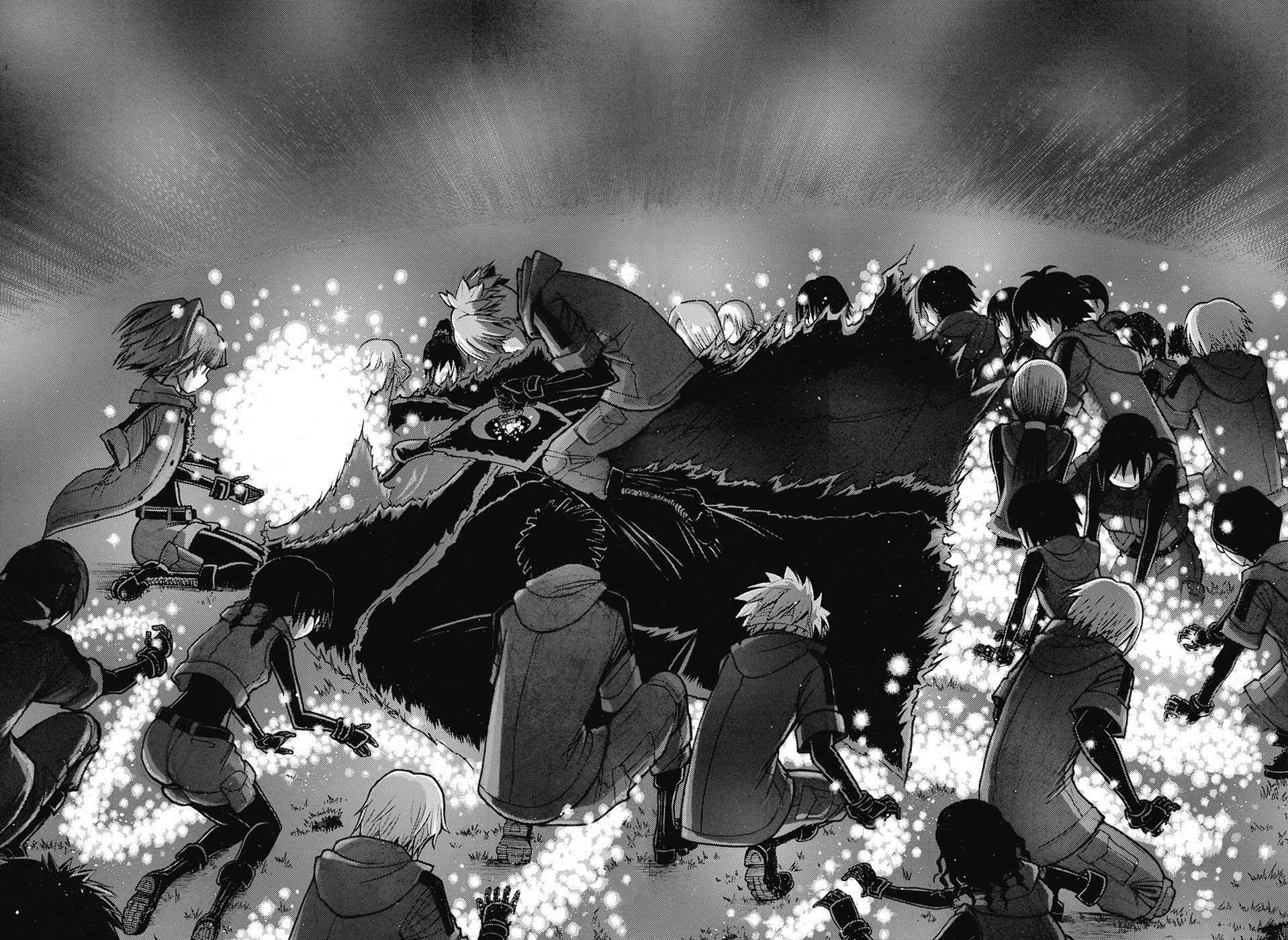 This manga panel of Koro Sensei's students gathered around his body in his last moments is heartbreaking. Not only does it look heavenly with spots of light in total darkness, but the moment itself is very significant.
When you realize that Koro-sensei, a character we have come to love, is leaving his students, the school, and this world forever, it is enough to make you bawl your eyes out.
20. BLACK CLOVER
Yuki Tabata's Black Clover is one of the top shonen manga of this generation. The artwork is neat in the entire manga, but it becomes even better during fight scenes, fitting for the excitement that comes with those scenes.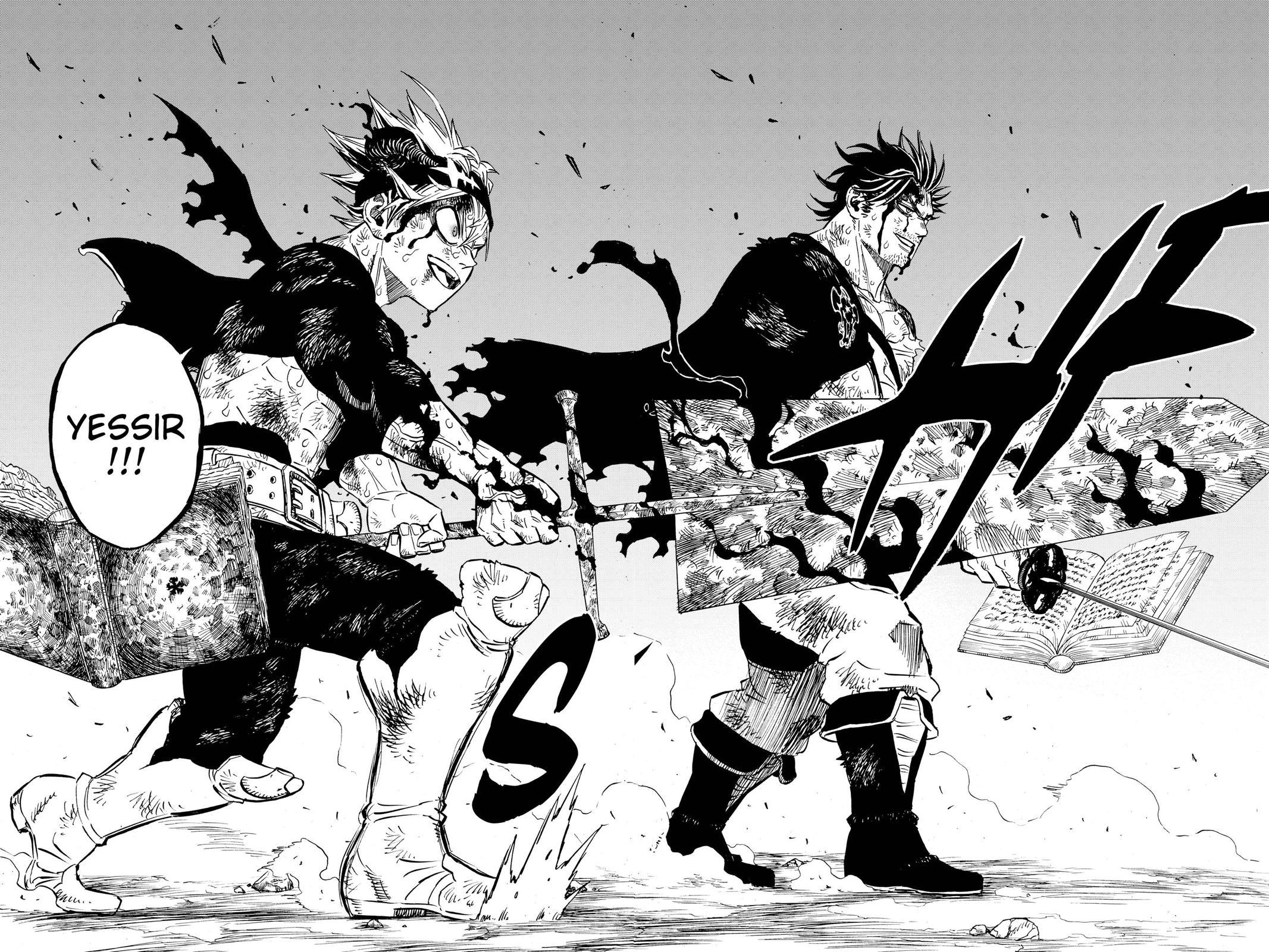 If this manga panel does not get you flying off your chair, I don't know what will.
This scene is the epitome of hype. Asta and Yami, the two central characters of the manga, fighting side by side, looking all thrilled and revved up for the fight, is simply exhilarating.
The artwork is so neat and crisp it can easily work as a poster for the anime.
21. GANTZ
Hiroya Oku is truly a gifted artist. He consistently somehow manages to create artwork that makes you question "how" and "what."
If you type Gantz in your browser and look at the images, you will think they came straight out of an art museum.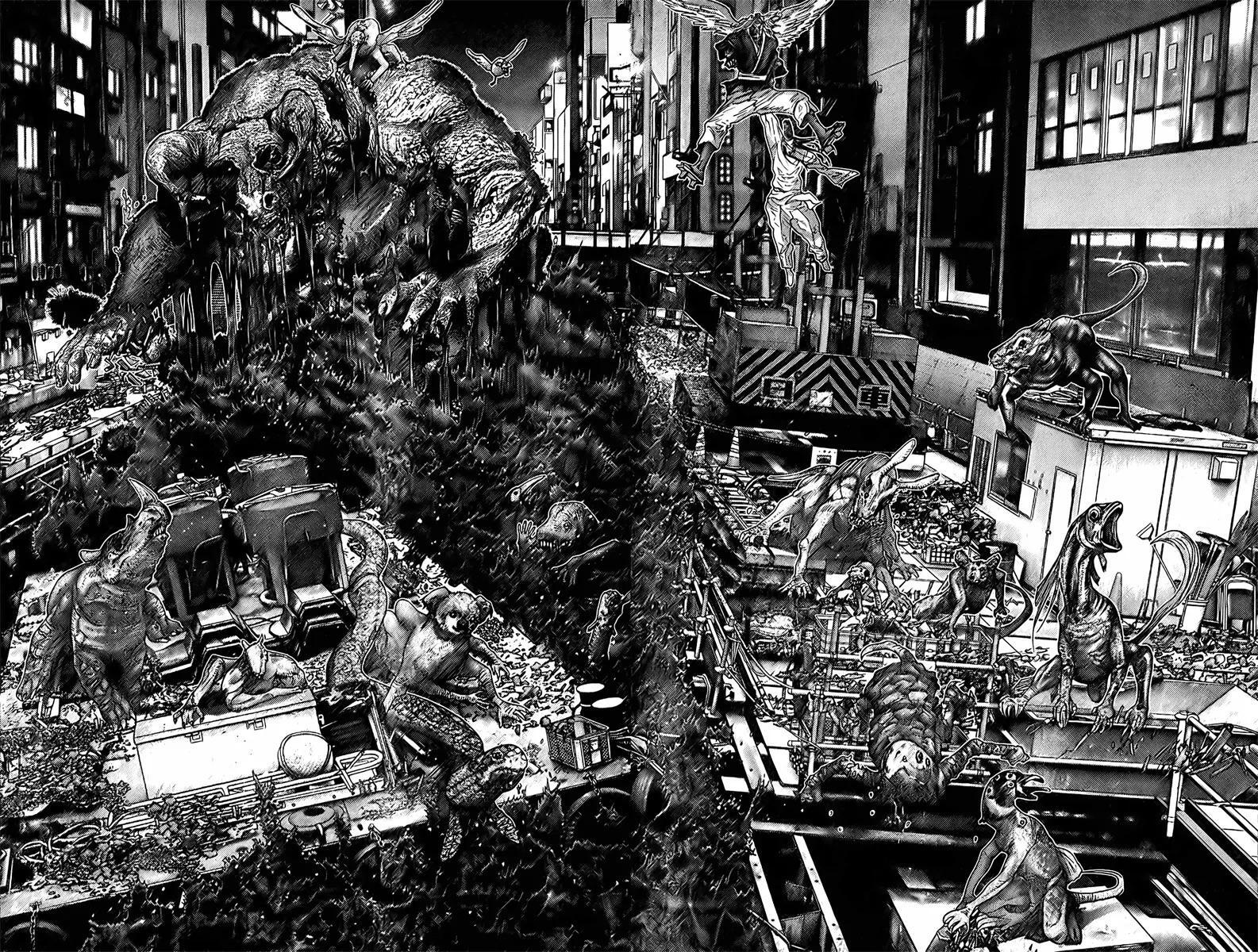 The entire Nurarihyon Alien Mission Arc of the manga is chaotic, but this particular manga panel is jaw-dropping. The absolute madness, the horrifying monsters, the all-out havoc, everything in this panel is awe-striking.
As usual, Oku goes all the way to show the scale of destruction with his exceptional artistic ability.
22. UZUMAKI
Leave it to Junji Ito to create the most unimaginable manga panel possible. He always gets you hooked and interested with his terrifyingly impressive art style.
Not only Uzumaki, but all his other works compiled into the Junji Ito collection also have amazing artwork.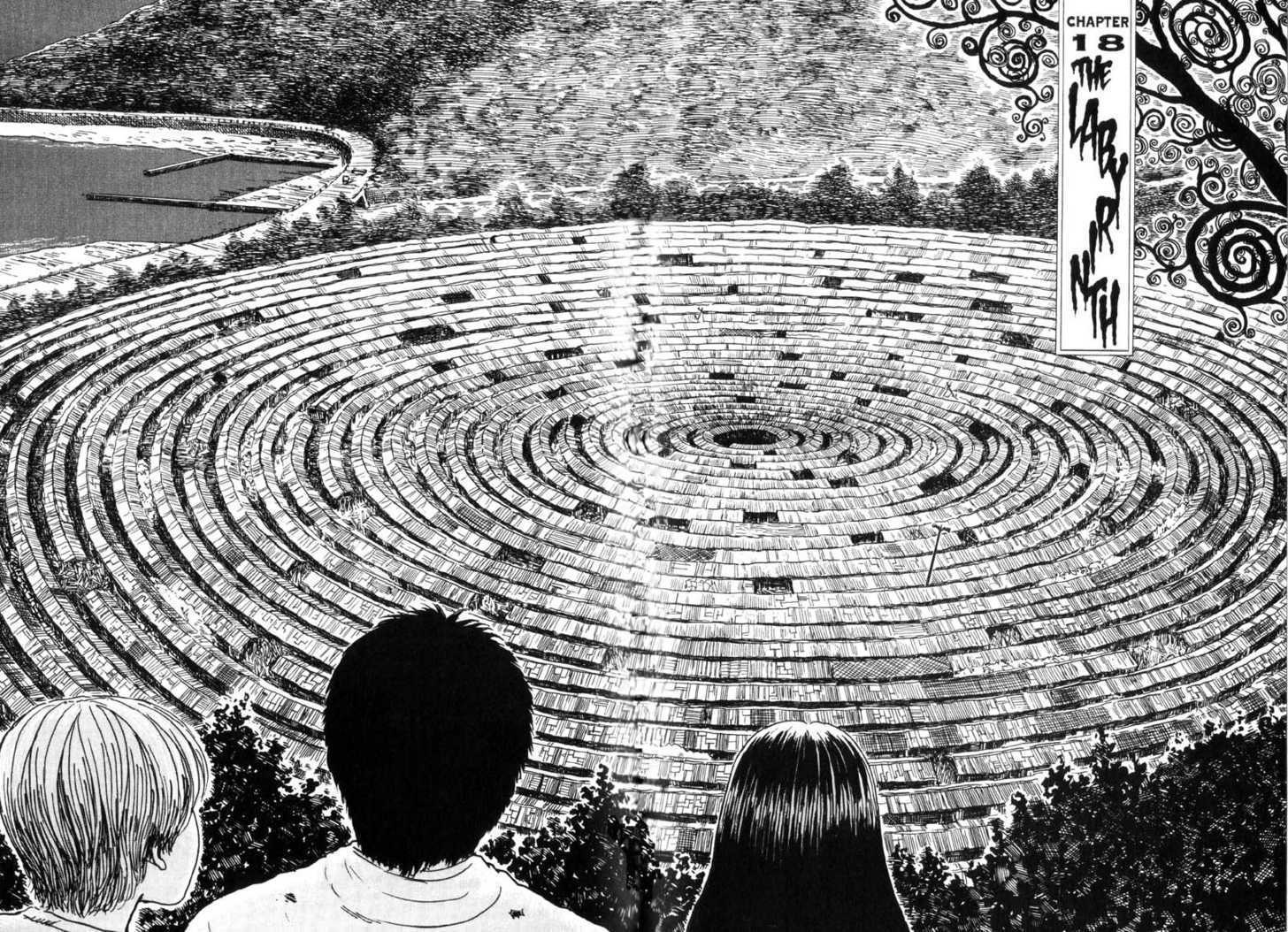 If you thought you never had a fear of spirals, I have news for you. No, but in all seriousness, Uzumaki has one of the most unusually terrifying imagery in anime and manga.
Just look at this one panel. It elicits a strong sense of uneasiness and makes us and the characters question reality itself.
With the meticulous thin lines used to build the labyrinth of houses, the amount of detail is actually mind-boggling. This panel alone proves Junji Ito's mastery of his art.
23. HAIKYUU!!
Drawing all the intricate movements in volleyball matches is already hard enough, but Haruichi Furudate takes it to a whole another level with his stellar artwork. Here is one gorgeous manga panel from Haikyuu!!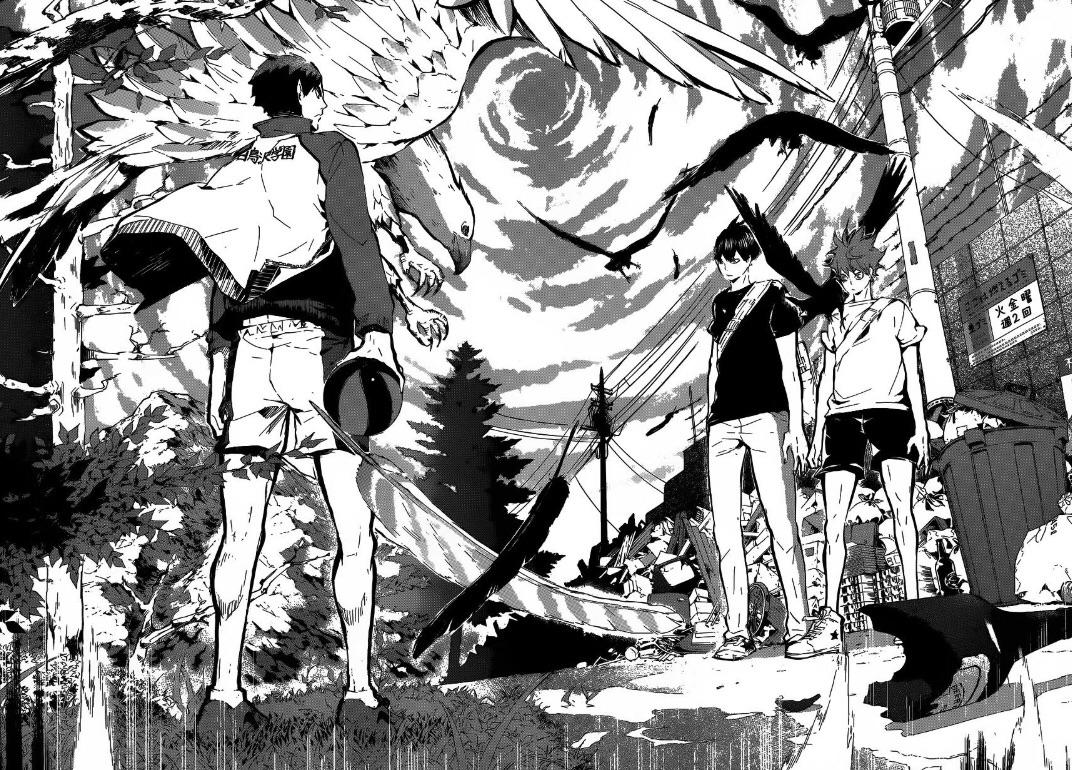 This one panel in Haikyuu!! blew everyone away when the chapter came out. It was also really well-done in the anime.
Keep in mind that Shiratorizawa contains the kanji for "white bird" and Karasuno, "crow," which is essentially white and black. Furudate is a genius in the way he drew this panel, with expressive blacks and whites.
Apart from the artwork, this scene itself is so satisfying, seeing Hinata and Kageyama stand their ground against their strongest opponent, Ushiwaka, who is nothing less than intimidating. It swells you with pride and excitement.
24. BOKU NO HERO ACADEMIA
Horikoshi Kohei is one of the top new generation mangakas, and he proves it time and time again with his consistently amazing artwork in every chapter of My Hero Academia.
Here is one panel from the manga that always gives the fans goosebumps: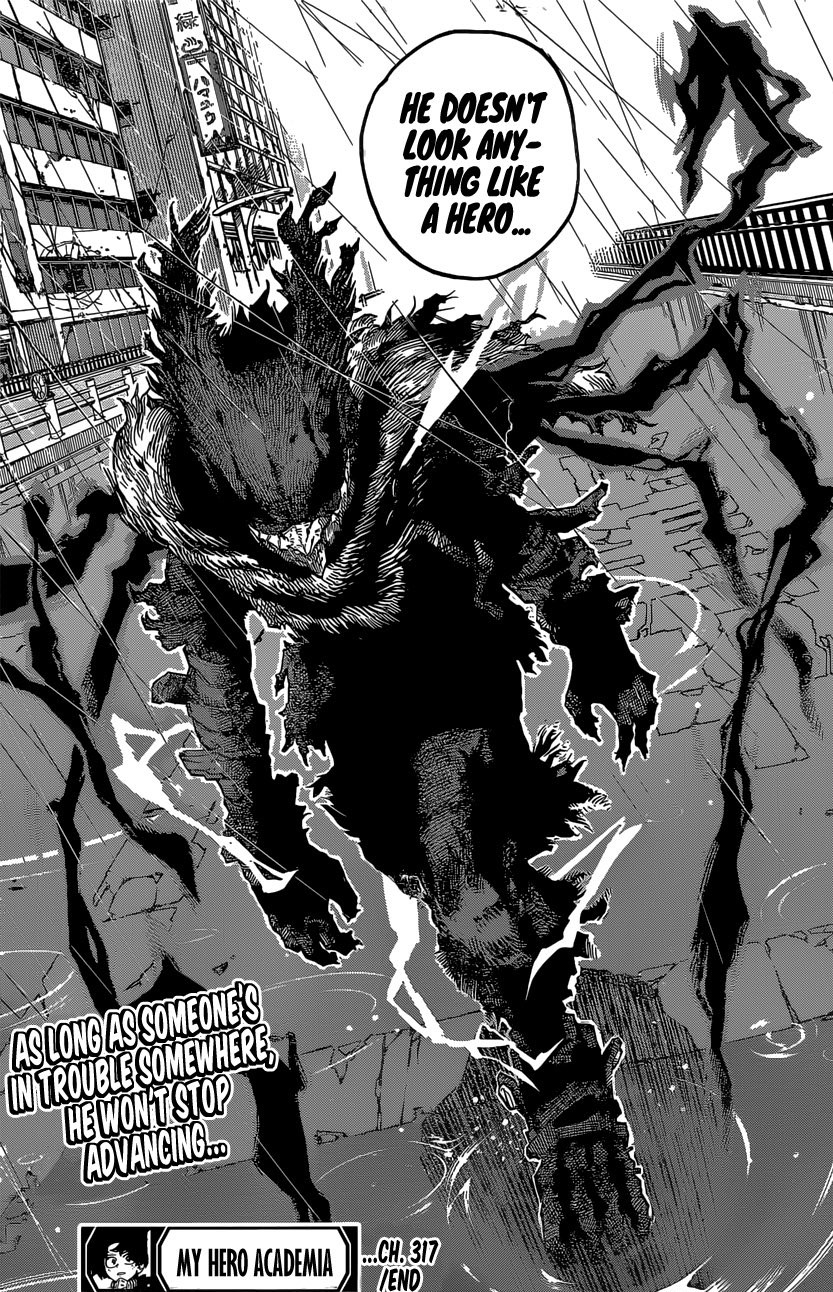 Let's go back to the beginning of the My Hero Academia manga. If someone told me that baby Deku would look like this one day, I would not believe them.
Deku has always looked warm and approachable. Here, he looks really cool but practically like a villain. It is accentuated by the sharp edges of his outfit and the black whips, making him appear cold and distant.
As opposed to always being surrounded by friends and mentors, he is on his own, walking alone.
25. GIVEN
Kizu Natsuki's art style is just too pretty to go unappreciated, but it is the way she ties every panel with such heavy sentiments that strike at the hearts of the readers.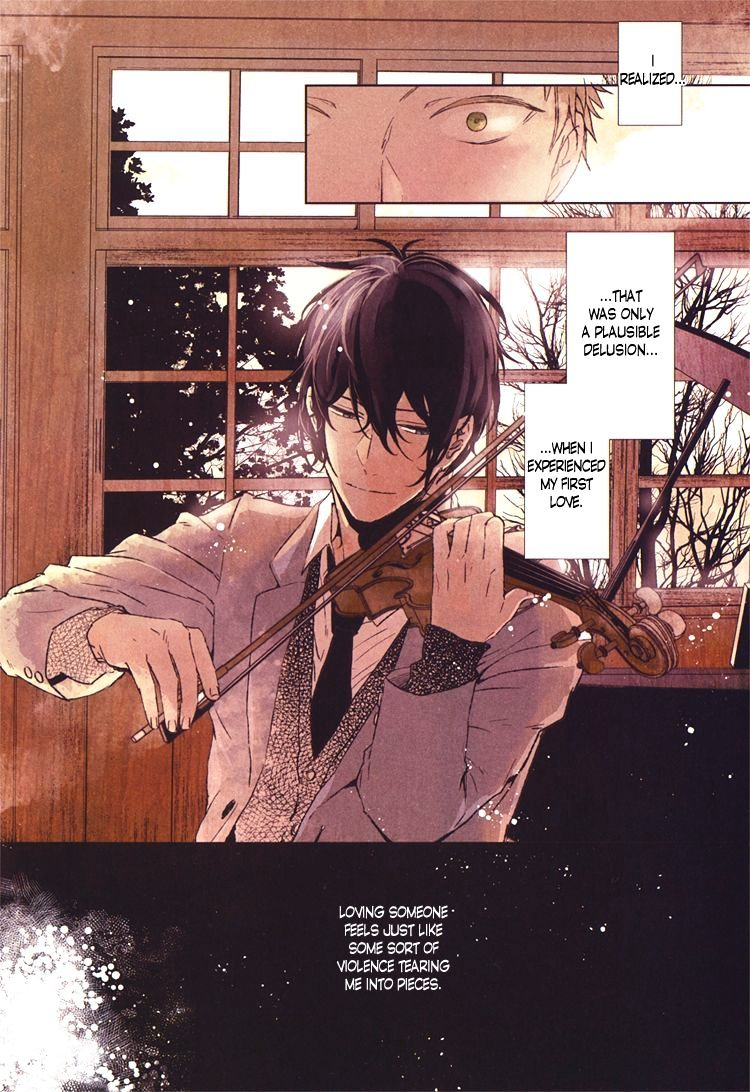 This panel captures the main themes of the manga: love and music. This is Akihiko thinking back to the time when he first met Ugetsu and how everything back then seemed like a fairytale.
They did not realize when the love that was supposed to be eternal slowly transformed into suffocation.
The heavy emotional dialogue spanned across the lovely memory of Ugetsu playing the violin with somber and pretty colors is simply beautiful.
26. OYASUMI PUNPUN
Inio Asano is praised for his highly realistic and life-like art style. He is a skillful artist who knows how to bring out the allure of each scene to its maximum and casually make those scenes feel like a punch to the gut.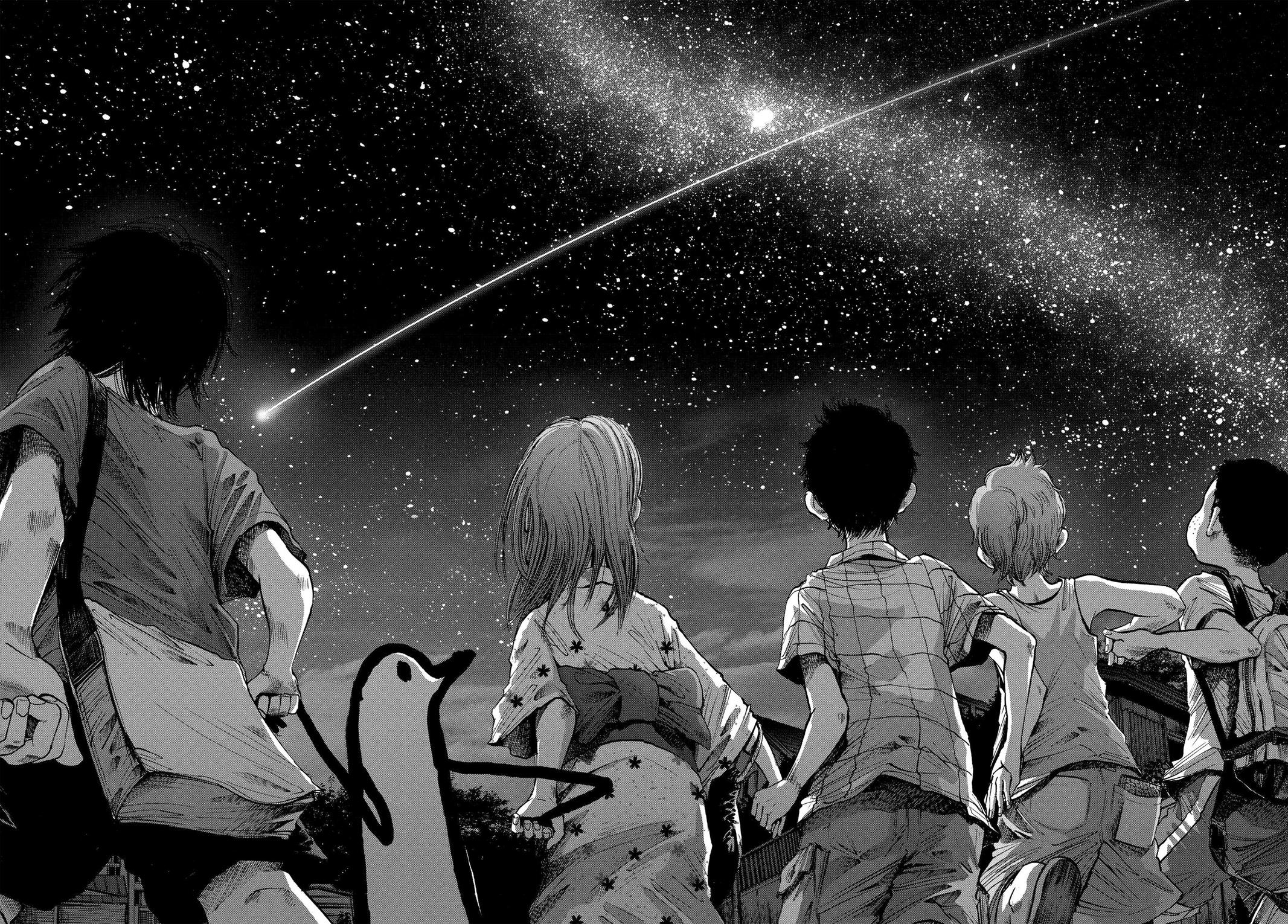 This panel is one that is a favorite among all Oyasumi Punpun fans, and understandably so. It gives off a feeling of simple times, friends gazing at the stars in the sky, the stars that represent endless opportunities.
The shooting star is like the wishes of children for a better life or a dream world.
The contrast between light and dark in this panel alludes to the reality of the lives of the characters in the manga- how growing up, the light slowly starts fading away, with more elements of dark making their way into their world.
27. TOKYO REVENGERS
Ken Wakui making us cry with heart-wrenching scenes- a never-ending saga. No doubt the plot makes us lose our minds.
Along with that, it is Wakui's fresh art style that catches your attention. He is especially good at drawing very expressive facial expressions.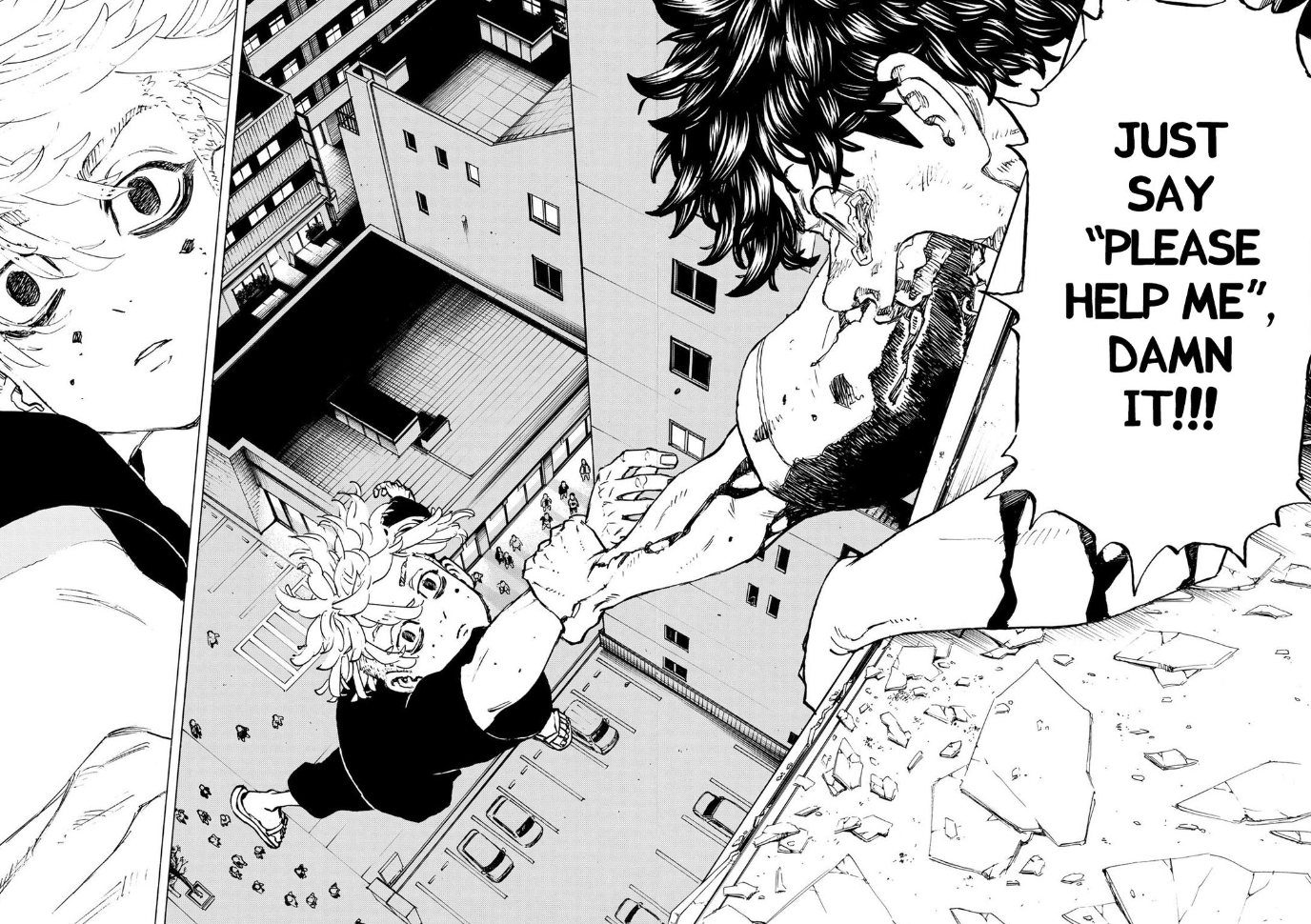 This one panel and the following panels are some of the most emotional sequences in the manga. You can see how hard Takemichi is holding on to Mikey and how miserable and desperate he feels.
On the other hand, Mikey, who is basically numb to everything now, finally realizes that someone is there, extending his hand towards him- no, holding his hand and piercing it into him that he is there for him.
Again, Wakui is so good with facial expressions you can feel precisely what Mikey and Takemichi feel in that instant, almost like the feelings reverberate through the screen.
Bonus Manga Panels (Honorable Mentions):
---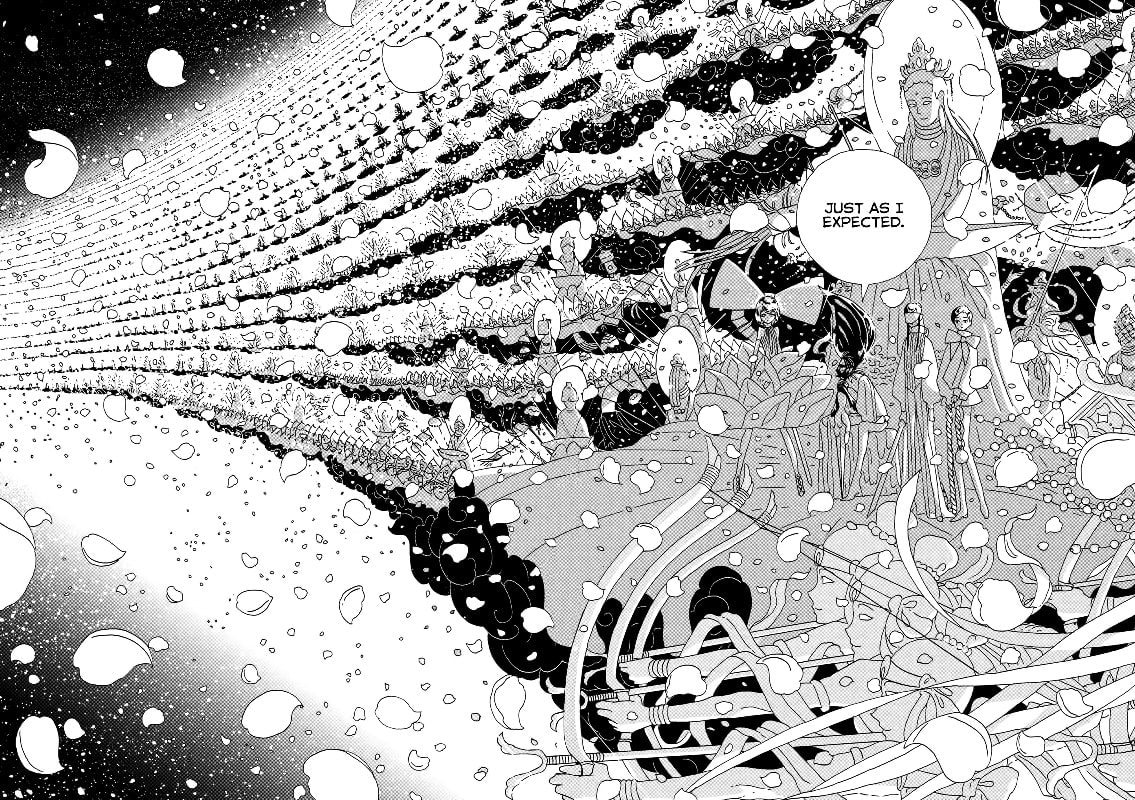 ---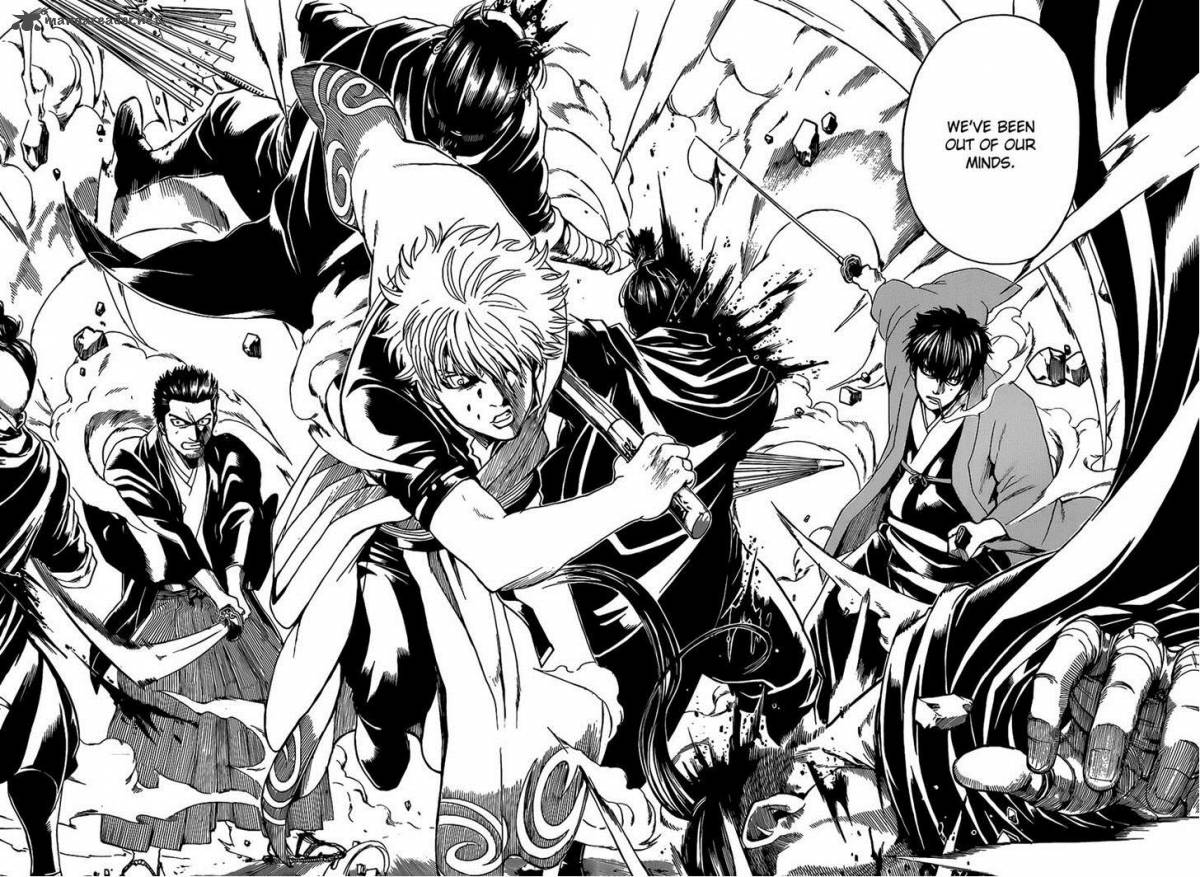 ---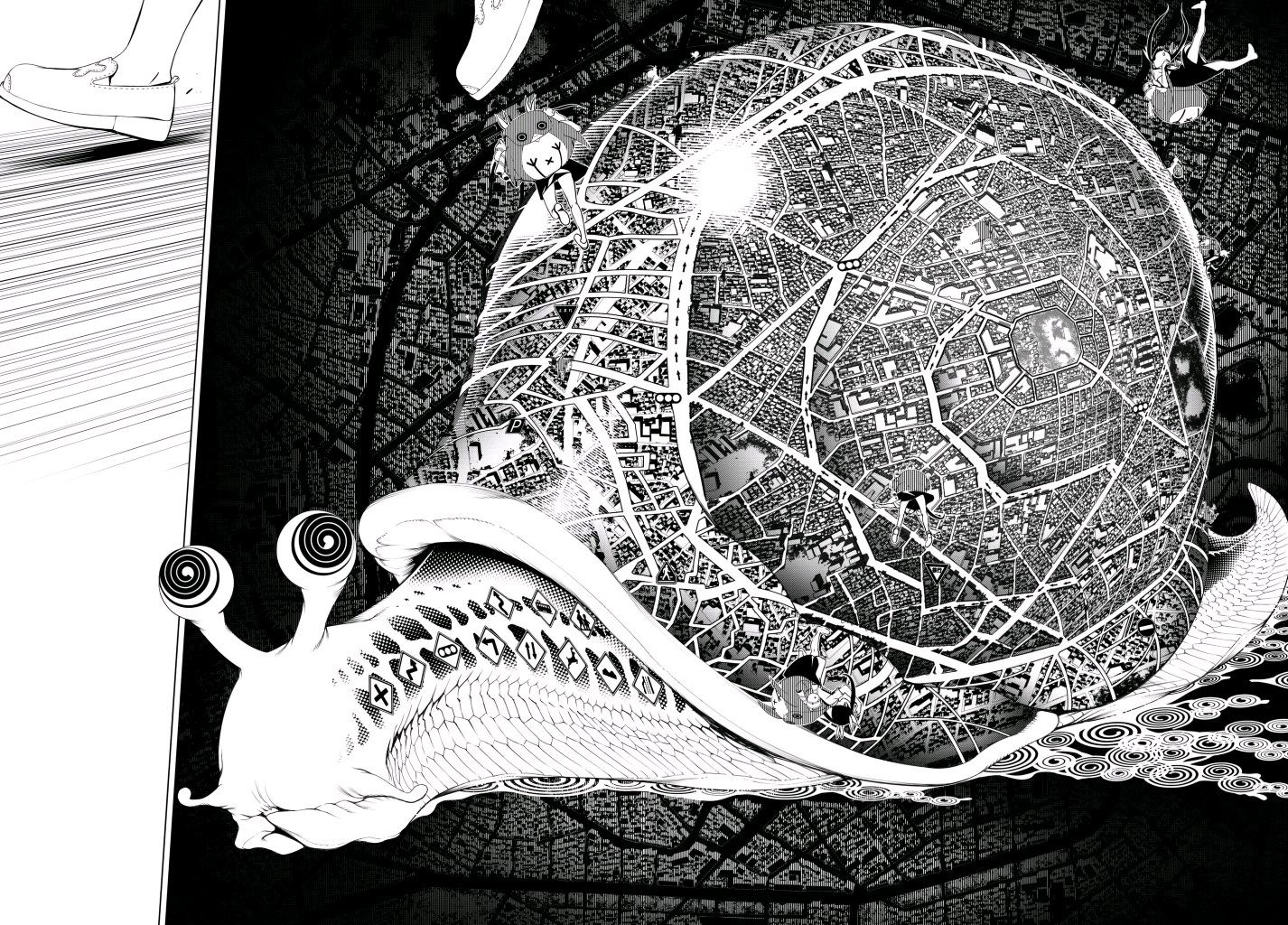 ---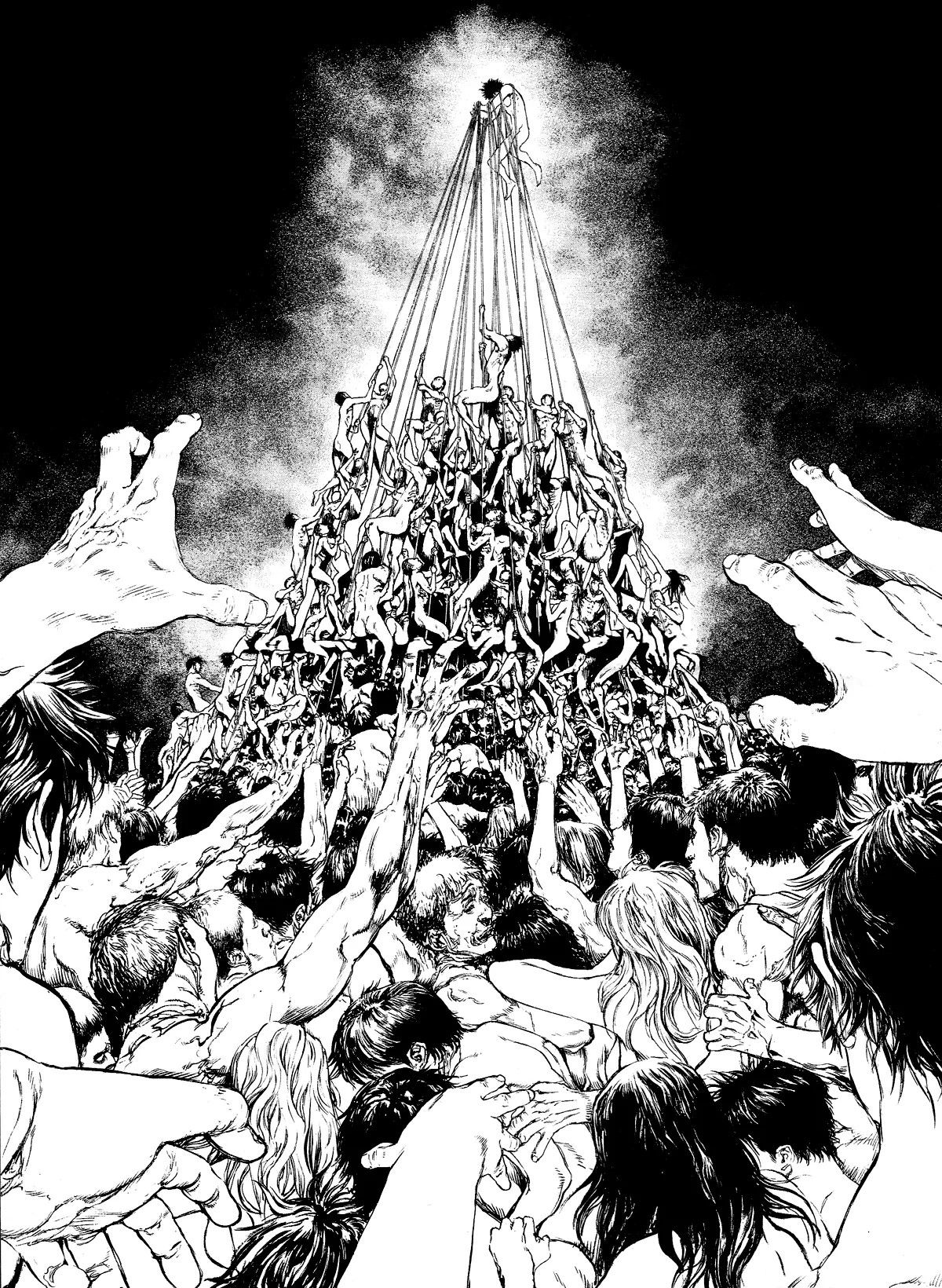 ---