Akahori's Heretical Hour: Love Game also known as Akahori Gedou Hour Rabuge is an anime series that combines episodes from two different series- Let's Go! Heretic Girls Squad and Absolute Justice: Love Pheromone.
To put this series under one genre is somewhat tricky. It could have fit comfortably inside the Shoujo genre owing to its focus on the audience demographic- young girls.
But there are instances throughout the series- including the protagonists' costume change scenes- that push it into the somewhat risky Ecchi genre.
Even then, there are various elements of Japanese anime series like Mecha, fantasy and- undoubtedly- comedy splattered, making the whole series genre ambiguous.
It doesn't help that the whole series happens to be a combined episode of two different ones.
Nonetheless, Akahori's Heretical Hour: Love Game is a fun and short watch – comprising 13 episodes, all of which are guaranteed to make you laugh.
Here are some more shows like Akahori's Heretical Hour: Love Game filled with comedy, Mecha robots, fantasy and, of course – Magical Girls.
1. Ore, Tsuintēru ni Narimasu (Gonna be the Twin-Tail!!)
Where To Watch: Crunchyroll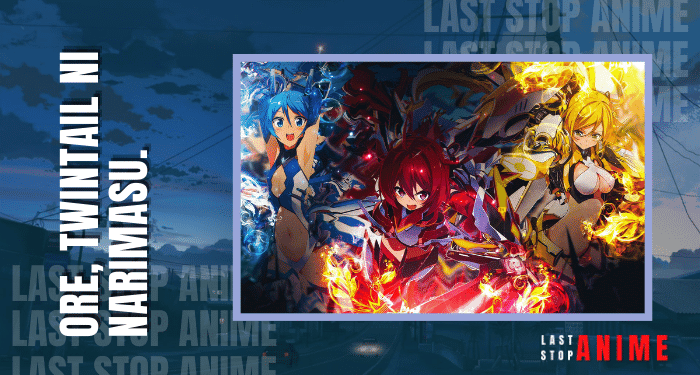 Ore, Tsuintēru ni Narimasu focuses on the life of Soji Mitsuka, a high school student. He is an average student who happens to have an obsession with twin-tail hair.
But his everyday life turns upside down suddenly with the appearance of Twoearle- a mysterious, beautiful being from a parallel world in the teenage girl's body.
Monsters appear in Soji's town- claiming that all the twintails belong to them. Twoearle endows Soji with special powers, turning him into the female superhero Tail Red.
Yeah, this is one wacky plotline, even for an anime series.
Ore, Tsuintēru ni Narimasu is very similar to Akahori's Heretical Hour: Love Game as both series focus on superhero stuff that is uniquely Japanese- with elements of Ecchi available in abundance in both series.
It is a limited series comprising of only 12 episodes.
2. Robot Girls Z
Where To Watch: Crunchyroll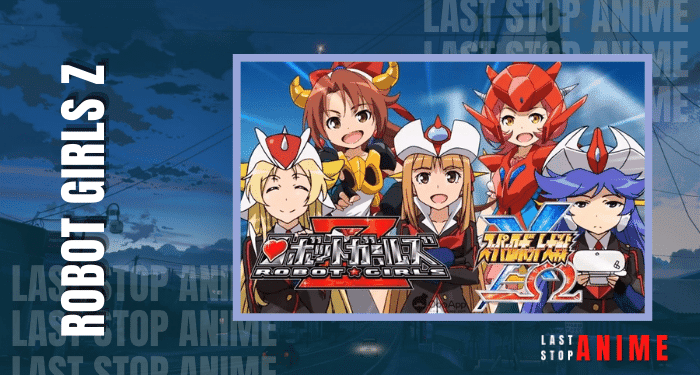 Robot Girls Z is just three episodes long- but it will leave you wanting for more. The series is a parody of various top-rated Mecha series. The Mecha robots from these series have been anthropomorphized into a bunch of magical girls.
Team Z is based on Toei's Mazinger Z anime franchise. The team consists of Z-chan, Gre-chan, and Grenda-san.
The series focuses on their adventures as they beat villains led by Dr Hell (who would do anything for world domination), who has a whole army- the Mechanical Beasts Girls.
Like the superheroine duo Love Pheromone of Aimi and Kaoruko from Ore, Tsuintēru ni Narimasu, Team Z somehow manages to destroy large parts of the city during their missions against their enemies.
This destruction can be attributed to Z0chan, a rather violent disposition.
Similarly, the villains do less damage than the protagonists- a recurring gag in Ore, Tsuintēru ni Narimasu.
3. Super Doll Licca-chan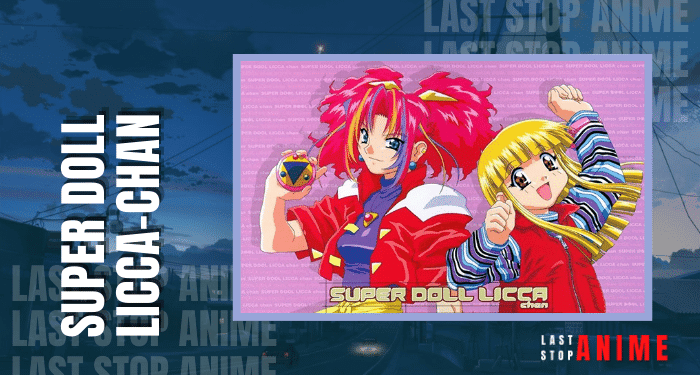 Super Doll Licca-chan originally ran from 1998 to 1999. It revolves around the life of Licca Kayama- an ordinary elementary school girl. But lo and behold, she's not that ordinary- she is the princess of the Doll Kingdom.
She holds the key to finding the Doll Kingdom. The evil Dr Scarecrow and his henchmen pursue her for the same reason.
However, as a means to beat villains and protect the young, Licca was gifted a set of dolls. These dolls are the legendary Doll Knights- tasked with protecting the Doll Kingdom's royalty.
hese dolls can transform into larger versions of themselves and protect Licca.
Similar to Ore, Tsuintēru ni Narimasu, SuperDoll Licca-chan features a primarily female cast. It was inspired by the Japanese equivalent of Barbie- the Takara-manufactured doll lineup Licca-chan.
4. Joshiraku
In Ore, Tsuintēru ni Narimasu, the superhero duo Love Pheromone aim to be a famous comedic duo who could one day perform on Broadway.
Similarly, Joshiraku is based on the lives of five young female rakugo comedians.
Rakugo artists essentially perform long and complicated comical narrations of incidents from one or two different characters' points of view.
The characters in Joshiraku are more or fewer caricatures- which is apparent in their names.
For example, Kigurumi Harōkitei- whose name is a play on Hello Kitty, and Gankyō Kūrubiyūtei, whose name is similarly a play on the term Cool Beauty.
Even though they are rakugo artists, all the characters usually discuss totally random topics and end up reaching conclusions that are funny or unusual- but ones that are far from the initial discussion topic.
5. Getsumento Heiki Mina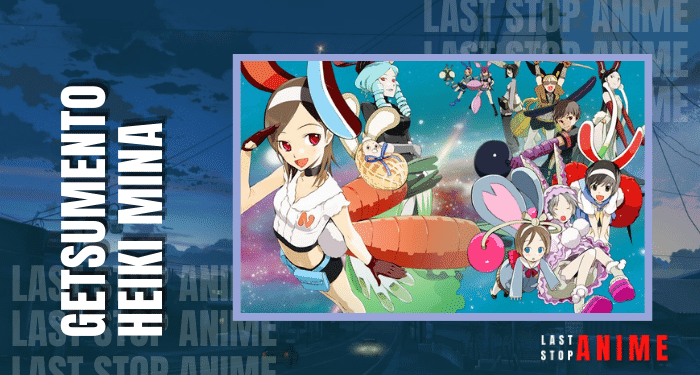 Most of us would have, at some point, imagined what the first contact with alien beings would be like. How similar or different they must be from us.
The creator of Getsumento, Heiki Mina came up with one crucial distinction between earth and other human cultures- the aliens do not have sports.
In Getsumento Heiki Mina, aliens are obsessed with sports- often harassing stadiums and asking to put up good shows. Humans can only protect their beloved sports through the Rabbit Force.
The Rabbit Force is a group of rabbit-themed henshin- transforming magical girls. They capture any offenders and enforce order during any sports play.
Limited to just 11 episodes, Getsumento Heiki Mina is a fun and short watch for any shoujo-genre anime fan.
6. Little Witch Academia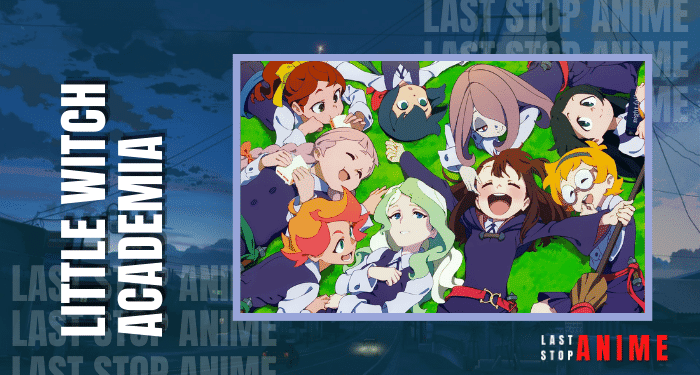 The series is set in a world where magic is slowly waning- and the key to stopping this disaster lies within the protagonist, Atsuko "Akko" Kagari.
Akko is a small girl who believes in magic because of her steadfast devotion to her role model- Shiny Chariot.
Inspired by Chariot, Akko enrolls in Luna Nova Magical Academy, hoping to become like her idol someday.
Even though she is burdened by the fact that she is from a non-magical background and hates the mundanity of her classes, she aspires to be as spectacular as her mentor Shiny Chariot.
Soon enough, she chances upon the Shiny Rod, leading her to the secrets behind restoring magic to the world.
At just 25 episodes, Little Witch Academia is an easy watch for those interested in the magical anime genre.
7. Mahō no Yōsei Perusha (Persia, the Magic Fairy)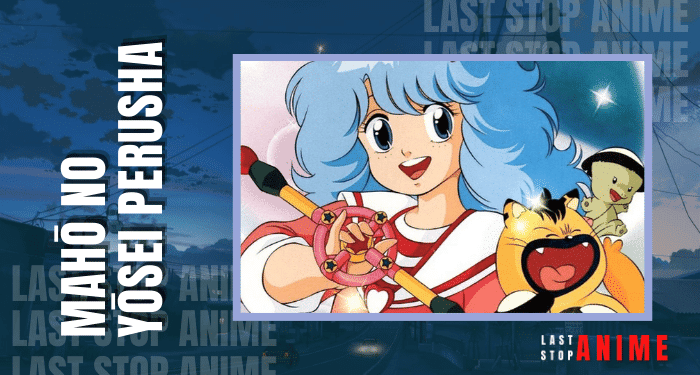 "Persia, the Magic Fairy" revolves around the adventures of Persia- a child who grew up with animals in the African Serengeti plains. She is brought back to Japan by twins Riki and Gaku Muroi and their grandfather, Gōken.
However, on their way to Japan, Persia is mysteriously transported to "Lovely Dream"- a land where dreams are manufactured.
The land is seemingly in danger as the whole place has frozen, and the dreams cannot get out.
The Fairy Queen enlists Persia's help to save the dreams by giving her a magical golden headband.
The rest of the series follows Persia as she collects the love energy required to thaw the Lovely Dream and save the dreams.
8. Sasami: Magical Girls Club
Where To Watch: Crunchyroll, Funimation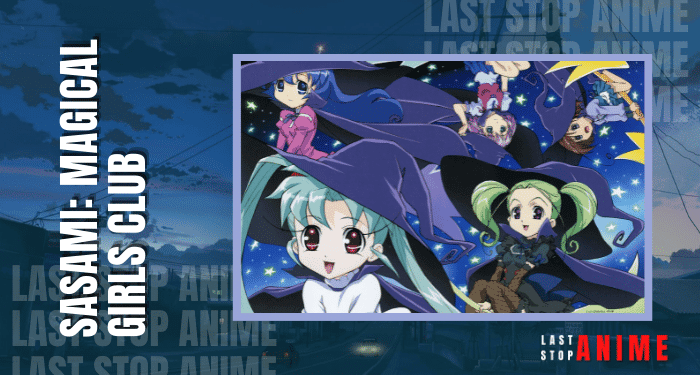 The story of Sasami: Magical Girls Club revolves around the adventures of Sasami Iwakura and her friends- Misao, Makoto, Tsukasa, and Anri, who make up the Magical Girls Club.
Sasami was born with magical powers, but her parents forbade her from using the same by the time she was three.
But after she encounters her new teacher at school- Washu and her pet Ryo-Ohki, Sasami again becomes a magic-wielder.
The first season covers how the girls control their powers- focusing on their character development.
It ends with them taking a trip to the magical realm, where they compete against other magical teams.
Sasami: Magical Girls Club features a rich set of characters oddly reminiscent of Akahori's Heretical Hour Love Game's five Hokke sisters- except the Magical Girls Cub intends to do good and not evil.
9. Senki Zesshō Shinfogia (Symphogear)
Where To Watch: Crunchyroll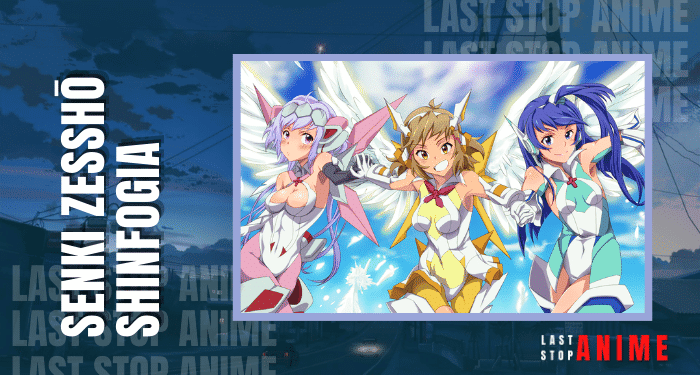 Senki Zesshou Symphogear (or just Symphogear) follows a superhero duo, much like the Love Pheromone- except you can count on them to get the job done.
The series follows the lives of two idols- Tsubasa Kazanari and Kanade Amō, collectively known as Zwei Wing.
They fight against an alien race known as Noise using specialized armor- Symphogear. The Symphogear can use music's power to combat the Noise.
Unfortunately, the superheroine Kanade sacrifices herself to protect a girl named Hibiki Tachibana during an attack on one of their concerts.
Hibiki ends up with a piece of Kanade's Symphogear armor which remains embedded in her chest for two years.
Tsubasa reluctantly teams up with Hibiki- who manages to awaken the armor's power inside her body. By doing so, she gains the same Symphogear armor that Kanade had.
The series follows them as using music as a weapon, Hibiki, Tsubasa and other Symphogear wielders fight to protect the innocent and defeat the Noise.
10. Excel Saga
Where To Watch: Crunchyroll, Funimation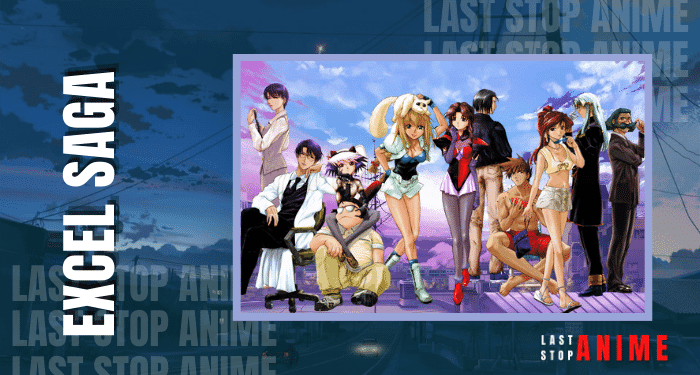 A wild ride- that's the best way to describe Excel Saga. The series is filled with caricatures, parodies and satirical gags on various other anime and manga series.
The plot centers around the lead protagonist- the energetic and devoted Excel, and her teammate- the always-fainting Hyatt.
Their boss is Il Palazzo- who heads the evil organization Across, which aims to dominate the world.
The series follows Excel and Hyatt's relatively unsuccessful attempts at putting Il Palazzo's plans into action as the Department of City Security works against their plans.
Comically enough, both teams are no good at their jobs and often end up just failing- just like the Love Pheromone and the five Hokke sisters.
11. Gabriel DropOut
Where To Watch: Crunchyroll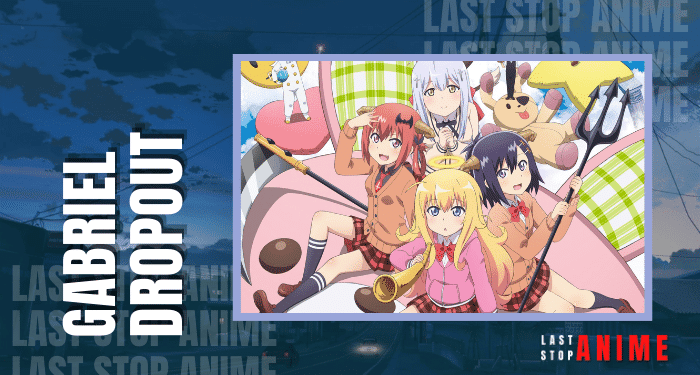 More supernatural and a slice of life rather than magical, Gabriel DropOut revolves around the earthly life of Gabriel White Tenma- who is based on the mythical archangel Michael.
Gabriel graduated top of her class from a school in heaven, and as per rules, all graduating angels are sent down to Earth, where they must learn about humans and guide them towards the correct path to become true angels.
Gabriel, however- falls to earthly pleasures. She becomes addicted to video games, manga and anime as soon as she reaches Earth and turns into a complete otaku.
The rest of the series follows Gabriel and her friends, including other angels and demons, and their adventures on Earth as they attend high school.