Despite a skyrocket in popularity during the last decade and its massive fanbase worldwide, anime is still one of the most misunderstood forms of entertainment. For some, "anime" is synonymous with "kids' cartoons." Then, there are anime haters who hold many prejudices, misconceptions, and stereotypes regarding anime culture and the anime community.
We all have that friend, sibling, or cousin who gives us the worst look whenever we talk about anime, don't we? It's not uncommon to come across someone who hates anime and thinks it is inferior to other forms of entertainment.
Instinctively, we want to prove them wrong and show them that the anime world is nothing like what they have assumed.
We have handpicked some of the best anime series that will yank the haters of anime into the world of anime and entrap them forever. The top 5 are particularly the most effective, speaking from our personal experience.
We have a few friends whom we recommended these shows, and now they keep asking for more.
But everyone has different tastes, so be sure to recommend those that match their interests, which is why we've tried to cover diverse genres.
15. Violet Evergarden
Drama, Fantasy
Episodes: 13
Where To Watch: Funimation, Netflix
Violet Evergarden is a one-of-a-kind show, not just in anime but in all media entertainment. Even before getting into the unique premise, the characters, the story, and the anime casts a spell on the viewer with its bewitchingly beautiful visuals.
KyoAni Studio has done a spectacular job with the animation, the style you often see in a movie.
Everyone can relate to something in this anime because we can all comprehend loss, sacrifice, and sorrow, which are the main running themes in the show.
Violet Evergarden is very raw and genuine in depicting the harsh cruelties of life.
It is an eye-opener for those who hate anime, exemplifying how animation can bring out such powerful human emotions.
Synopsis: Violet, a young girl, used as a war weapon, only ever followed one individual. When this person leaves her with his last words, Violet feels unsettled, not understanding the meaning or sentiment behind those words.
When she witnesses the work of Auto Memoir Dolls, girls who type out their clients' emotions onto letters for them, it piques Violet's interest, beginning her journey to becoming an Auto Memoir Doll.
This decision steers her in a new direction that may lead to the answers she is desperately searching for.
14. Sword Art Online
Action, Fantasy, Adventure, Romance
Episodes: 24
Where To Watch: Crunchyroll, Funimation, Hulu, Netflix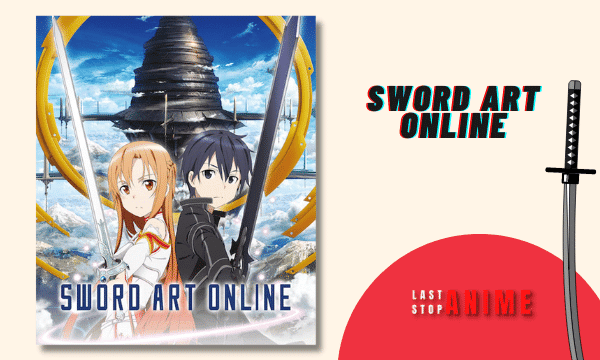 A considerable portion of the new generation anime community comprises fans who started anime with Sword Art Online, the insanely popular anime series that shook the anime world.
That SAO became such a massive success is not surprising, as it is everything in one. It has drop-dead beautiful visuals, incredible animation, fantastic action, sweet romance, a large cast of likable characters, astounding music, and heavy entertainment value.
The series appeals to various audiences considering the numerous genres it encompasses and is most definitely a perfect watch for gamers.
Synopsis: The story is set in 2022. Kazuto Kirigaya wins the lucky draw and gains access to the beta version of the online virtual reality game called "Sword Art Online."
When Kirito logs into the game, he enters the fantasy world of Aincrad, filled with all kinds of creatures and weapons.
He soon learns that he and ten thousand others are trapped inside the game, and the only way to escape is by finishing all hundred levels and defeating the final boss.
It is not as bad as it sounds, interesting rather. But here's the catch: if the player dies in the game, they die in real life.
13. Psycho-Pass
Sci-Fi, Psychological thriller, Crime
Episodes: 22
Psycho-pass is a perfect anime series for those who love psychological thrillers and crime shows. There are many psychological thrillers, but they do not deal so skillfully with a multitude of themes as Psycho-Pass does.
The show quickly hooks the viewer's attention with its opening scenes, making it apparent that it will contain more dark, gritty, and disturbing moments. The show is for an adult audience.
Psycho-pass deals with many thought-provoking philosophical and insightful themes that become more evident as the story progresses.
The chaos keeps you on your toes while also keeping you invested in the plot as it gradually unravels.
The characters are exceptionally well-written, especially the antagonist, who sends chills down your spine whenever he appears.
Synopsis: It is 22nd century Japan, and the government has employed the "Sibyl System" to identify and eliminate "criminals" by scanning their mental state.
The story follows Akane Tsunemori, who is a freshly-recruited inspector with a righteous mindset, and an experienced "enforcer" (former police officer now labeled "criminal"), Kogami Shinya.
With time, Akane slowly finds herself doubting the entire system as she goes through unimaginable horrors along with Kogami, who has already seen the worst.
12. Haikyuu!!
Sports, Comedy
Episodes: 25
Where To Watch: Amazon, Crunchyroll, Netflix
Haikyuu!! is hands-down the best anime series in the sports genre and a must-watch for sports fans. It doesn't matter if you know nothing about volleyball; it will make you love the sport.
All of its four seasons are full of thrilling matches that make you feel like you're watching them live, ready to jump off your seat.
Synopsis: Hinata Shouyou has incredible natural reflexes and a passion for volleyball but no resources to further hone his skills.
After losing badly in a tournament against Kageyama Tobio and his team, Hinata swears he will beat him the next time.
He enrolls in Karasuno high school and joins the volleyball club, happy to meet seniors who will help him, only to find that his first obstacle is his new teammate, Kageyama, the same guy he had lost against in middle school.
Before they even hope to play with the rest of the team members, they must get along and prove they can work well as a team.
11. Steins;Gate
Sci-Fi, Psychological thriller, Suspense
Episodes: 24
Where To Watch: Amazon Prime, Crunchyroll, Funimation, Hulu, Netflix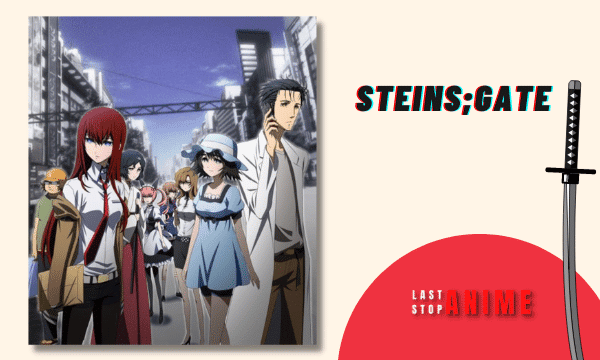 Steins;Gate is a popular anime series that has established high standards for time-travel stories. It will take up the entire article if I start listing what makes this show good. Still, I need to mention a few.
The plot is convoluted, as you would expect from a time-travel story, but the way it is structured and laid out is brilliant.
The characters are all extremely well-written and likable, particularly the main character, who always manages to lighten the mood with his silly humor.
Then we have the plot twists that come out of nowhere and make you stay glued to the screen.
The entire anime is a mental exercise, and fans of Inception, Interstellar, Shutter Island, and similar movies will love it.
Synopsis: The story revolves around Okabe Rintarou, a "Mad Scientist" (as he calls himself), his childhood friend, and his roommate.
The three start the "Future Gadget Laboratory" to develop new technology, and their single innovation is a funny microwave that transforms bananas into green slime.
After a series of bizarre events involving a young neuroscience researcher, Rintarou learns that their microwave is no ordinary invention but a possible key through time and space and unforeseen horrors.
10. Cowboy Bebop
Sci-Fi, Action, Space
Episodes: 26
Where To Watch: Crunchyroll, Funimation, Hulu, Netflix
Cowboy Bebop is a timeless classic like Sailor Moon, Dragon Ball, Pokémon, etc., just shorter. It was a massive hit in Japan as well as in the West when it came out in 1998.
It has a very western-movie feel to it, so it's easier to get into as everyone is used to Hollywood movies.
Before even getting to the story itself, I would say that the opening song is not only an absolute banger but also sets the tone for the show and smoothly gets you in the mood to watch it.
That does half of the job of enticing a new watcher.
Synopsis: The story is set in 2071 (it is figuratively and ahead of its time). Humans now also dwell on other planets across the galaxy, and space travel is no big deal. But since there is lawlessness in these dwellings, bounty hunters are hired to take care of criminals.
Spike Spiegel, our main character, is a bounty hunter who journeys across outer space in his spaceship Bebop with one other crew member.
We meet new characters as the story progresses, and they all bond while traveling together, each with their personal goals in mind.
9. Monster
Psychological thriller, Crime, Suspense
Episodes: 74
Where To Watch: Youtube, Amazon Prime Video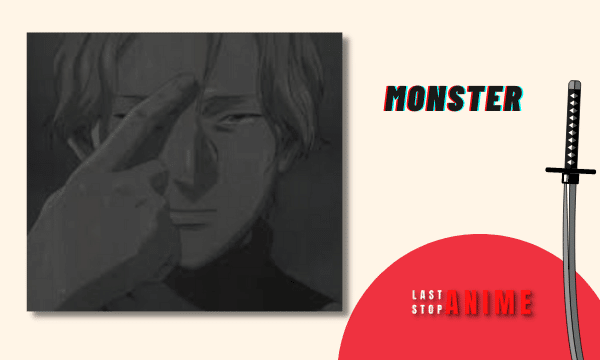 Naoki Urasawa's Monster is an ageless masterpiece and deserves every bit of appreciation it gets. No matter what era, the thought-provoking ideas it deals with will always remain relevant.
You can tell from the very beginning that it targets an adult audience. Many viewers may find the first half a bit slow, but it is on purpose to complement the haunting atmosphere of the story and set the stage for the second half.
Although, because of its deep exploration into human nature and psychology, some might also consider it a niche anime, it is perfect for those who are into dark, philosophical, and mature themes.
Synopsis: Kenzou Tenma is a reputable Japanese neurosurgeon living in Germany whose career takes a critical hit after he saves a little boy instead of the city mayor.
This decision leads to his demotion and leaves a massive scar on his reputation.
Tenma somehow eventually manages to recover his prestige and is at the prime of his career, only to land again in a deeper mess.
He finds himself caught in a series of crimes that may have something to do with the same boy whose life he saved nine years ago.
8. One-Punch Man
Action, Comedy, Parody
Episodes: 12
Where To Watch: Crunchyroll, Hulu, Netflix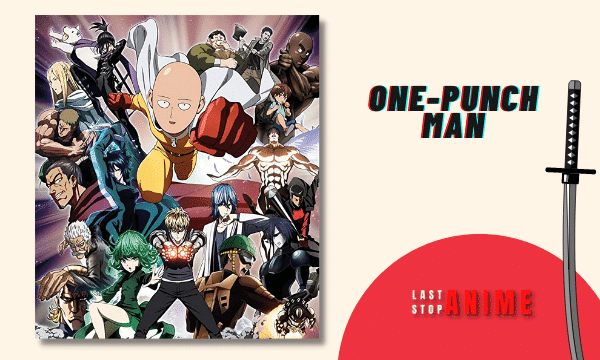 One-Punch Man is an example of a parody done right. The anime goes from being absurdly comic to building next levels of hype, sometimes both simultaneously. It is an ideal recommendation for Marvel and DC fans as it is a superhero parody.
There is no way someone who enjoys an action-comedy combo will dislike One-Punch Man, even if they hate anime with all their might.
The animation by Studio Madhouse is alone enough to make anyone fall in love with the show.
Even someone who knows nothing about anime can tell that the fight scenes look phenomenal.
Synopsis: The story follows a funny young man named Saitama, who goes through such rigorous training for three years that he loses all the hair on his head.
Thanks to that training, he has gotten powerful to the point he can knock out his opponents in a single punch.
Since no one is strong enough to go up against him, Saitama is always bored and spends time playing video games.
One day, a cyborg named Genos insists on becoming his disciple, to which Saitama complies. Later the two join the Hero Association and officially begin their journey as registered heroes.
7. Fullmetal Alchemist: Brotherhood
Action, Military, Fantasy, Comedy
Episodes: 64
Where To Watch: Amazon Prime, Crunchyroll, Funimation, Hulu, Netflix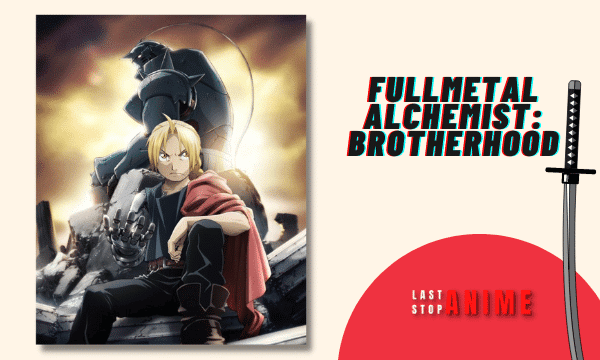 Fullmetal Alchemist: Brotherhood is the anime that took the world by storm (especially the west). It is the highest-rated anime on MyAnimeList and a universal favorite among the anime community.
FMAB is a must-watch show that can positively convert anime haters into fans.
You cannot help but appreciate the fantastic animation, the brilliantly written characters, the comedy that counterbalances the tension, the astounding music, and the masterful execution of a plot that may look simple on the surface but holds numerous intricacies within.
Synopsis: Having lost their mother, the young Elric brothers, Edward and Alphonse, are desperate to bring her back to life.
They decide to perform a high-risk alchemy experiment that unfortunately proves to be a failed attempt.
It results in Edward losing a leg and sacrificing an arm to contain Alphone's soul in the material world when the latter loses his human body.
Now the only way to get back what they sacrificed is by acquiring the Philosopher's stone, a gem that allows an alchemist to bend the rules of alchemy.
Soon the two brothers leave their home searching for the stone with a long adventure ahead of them.
6. Naruto
Here is one name that needs no introduction. Most of the fans I know personally started watching anime with Naruto (one of them even hated anime before).
Even non-anime fans have at least heard of it somewhere. It is impressive how many anime fans unlocked the door to the fascinating world of anime with Naruto.
The number of episodes (including Naruto Shippuden) may be overwhelming, but Naruto has a lot of fillers, and it's up to the viewer to skip/watch them.
To commit to Naruto, they must watch the first two or three episodes (or maybe just one).
Masashi Kishimoto made Naruto a complete package, and it is part of the "Big Three" (along with One Piece and Bleach) of the shonen manga/anime series for a reason.
Synopsis: Twelve years ago, when the Nine-Tailed Fox attacked the ninja village of Konohagakure, The Fourth Hokage (the village leader) sealed the fox demon inside the newborn Naruto, with no other means to subdue it.
Presently, Naruto Uzumaki is a playful young boy who always appears lively despite being shunned by the village adults, who know he possesses the fox spirit.
He has his mind set on one goal: to become the Hokage and make everyone acknowledge his existence.
5. Spy x Family
Comedy, Action
Episodes: 12 (1st cour of season 1; 2nd cour set for 13 episodes)
Where To Watch: Crunchyroll, Hulu, Netflix
Spy x Family is an anime you don't even have to worry about the other person not liking. Because, no matter their preferences, it will make them fall in love with anime.
Spy x Family has a fascinating premise, immensely likable characters, a lot of comedy, action, and a fair share of emotional moments.
The show is so wholesome you will not realize that you have a smile on your face the entire time you watch it.
The only downside to the Spy x Family anime is that it does not have at least 100 episodes.
The good news is, the 2nd cour of the first season is already announced for release in October! Yes, that's how fans feel right now.
Synopsis: Twilight, Westalis' best spy, is assigned with Mission Strix, that is, to investigate a high-ranking Ostanian politician to secure harmony between the nations of Westalis and Ostania.
To do this, he must create a fake family and enroll his kid in the same academy as his target's younger son.
Twilight adopts a little girl, Anya, and also manages to fake his marriage with a city hall worker named Yor. The thing is, Anya is an esper, and Yor is an assassin.
This condition sets the table for lots of unpredictable and hilarious moments.
4. Demon Slayer (Kimetsu no Yaiba)
Demon Slayer is one of the finest adaptations of a manga to have ever been made, and its immense popularity testifies to it.
The stellar visuals, along with the soundtracks, hit all the right spots. The art style and character design in Demon Slayer were fresh and unique, even for anime fans.
As everyone had expected, Studio Ufotable went out with the animation, setting new standards for other anime.
As if season 1 was not impressive enough, they upped it even further with the fight sequences in the movie (Demon Slayer: Mugen Train) and season 2.
Anyone who hates the idea of watching anime will do 180° with their opinion if they watch Demon Slayer. The first episode is enough to make them commit to this anime's wild ride.
Synopsis: Our main protagonist, Tanjiro, is a young boy who lives with his mother and younger siblings.
One night when he is late because of work, something unimaginably barbaric happens with his family, and when he returns home in the morning, he lays his eyes upon the most dreadful sight.
To make matters worse, his younger sister Nezuko has become a man-eating demon craving human flesh.
Desperate to save her, Tanjiro immediately leaves home with Nezuko with the resolve to turn her back into a human.
3. Jujutsu Kaisen
Action, Dark fantasy, Thriller
Episodes: 24
Where To Watch: Crunchyroll, Funimation, Netflix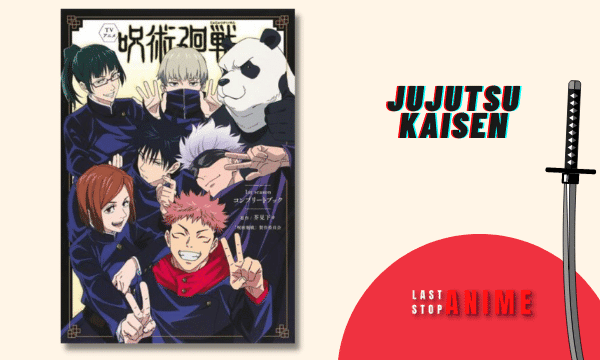 Jujutsu Kaisen is one of the best new-gen shonen and the perfect anime to recommend to an anime hater. The pacing is ideal, and there is not one scene where one will feel bored.
It has everything one asks for in an anime- fascinating characters, stunning animation ("stunning" is an understatement for Studio MAPPA's animation), beautiful visuals, fabulous character design, some of the best action scenes in anime, and the list can go on forever.
Gege Akutami knew what he was doing when he decided to drop multiple pop culture references throughout the story.
His modernistic approach makes the characters and the premise relatable to readers and viewers all around the world.
Synopsis: Curses in Jujutsu Kaisen manifest negative emotions in human beings. Since they can harm humans, Jujutsu sorcerers, skilled individuals who can use cursed energy, are tasked with exorcising said curses.
When Yuji Itadori, a first year high school boy, unknowingly acquires a special-grade cursed object, he gets dragged into the Jujutsu world forever.
So from here on, he has to stay under the surveillance of Tokyo Jujutsu High, a school that serves as the base for Jujutsu sorcerers.
All because the cursed item belongs to none other than the King of Curses, Ryomen Sukuna.
2. Death Note
Psychological thriller, Crime, Mystery
Episodes: 37
Where To Watch: Crunchyroll, Amazon Prime, Hulu, Netflix
Death Note is a must-watch for anyone, but more so for those who like psychological shows. It has a highly engaging premise with two of the most loved characters in all anime and manga.
The dynamics between the protagonist and the antagonist of Death Note are unparalleled, and their battle of brains keeps you on your toes the entire time.
It is practically impossible not to like Death Note. The premise, the great storyline, the plot twists, the themes, the characters, the music, the suspense, everything about the anime makes Death Note the classic that it is.
Synopsis: Death Note follows a prodigy high school student, Light Yagami, and the turn of events in his life after he stumbles upon a mythical notebook called the "Death Note."
When Light discovers that writing an individual's name in the Death Note kills the said individual, his strong sense of justice drives him to rid the world of all criminals.
To unravel the mystery behind these serial killings, the government hires L, the best detective in Japan, to solve the case.
This event sets up a big cat-and-mouse game of intellect between Light Yagami and L, redefining the meaning of justice, good and evil.
1. Attack on Titan
Action, Thriller, Dark Fantasy, Drama
Episodes: 25 (Season 1)
Where To Watch: Crunchyroll, Hulu
Hajime Isayama's Attack on Titan is a name familiar to even those who don't watch anime. Its popularity speaks for itself. Multiple episodes of AOT are on the list of some of the highest-rated TV shows on IMDb.
Attack on Titan manages to hook you in from the first episode, and there's no turning back, precisely what happened when I recommended AOT to my friend.
These were her words, "I'm gonna watch the first episode because you asked so nicely, and that's it." Guess what happened after that? She binge-watched the entire first season and would ask me to watch AOT with her every time we met.
So yes, AOT is a surefire way to convert anime haters into fans (if they can stomach all the blood and gore), especially those who are into shows like Game of Thrones.
Synopsis: Humanity lives within three towering concentric walls to fend against tall, gigantic human-like creatures called "titans" who devour humans.
After a century of peace, when titans suddenly breach the wall one day, a chain of horrors ensues, which includes our main character, Eren, being traumatized for life.
He feels rage and revenge course through his body and vows to get stronger and wipe every Titan out of existence.
Honorable Mentions:
If you want to recommend your friend a movie that's shorter and easier to get into, then you cannot go wrong with
| Makoto Shinkai's | Studio Ghibli's |
| --- | --- |
| Your Name | Princess Mononoke |
| Weathering With You | Spirited Away |
| | Grave of the Fireflies |