Manga has an infinite number of titles, and well-known manga series frequently have numerous episodes spread across several volumes. Some people debate whether or not to read manga for an extended period because the storylines need a lot of reading time.
A hundred or so volumes of One Piece, one of the most well-known Japanese manga, have been released. Over 70 volumes make up the entire plot of the well-known Naruto. Now we know how long the series requires your time and attention.
The world's building in long series can be good since they introduce many characters, and we get to witness some of the best character designs.
That doesn't mean short stories don't make good plots or that their world-building is subpar.
Long-running manga series is probably always going to be good series. But that doesn't mean the shorter ones are bad or inferior.
Simply said, they may have been shortened due to certain events. Several storylines are not all average or below average, and many don't necessarily require more than five volumes to convey a whole tale.
So today, we are compiling a list of 15 manga series that are short to read.
The top short manga series on our list is for you to pick from if you want to read something that will both value your reading time and satisfy you. And for those who love reading manga but don't get much time, this will be a piece of cake for you since this list will include short stories.
While many stories or anime focus on high school students, these mangas will focus more on the seinen side.
List Of Best Short Manga Series
15. All You Need Is Kill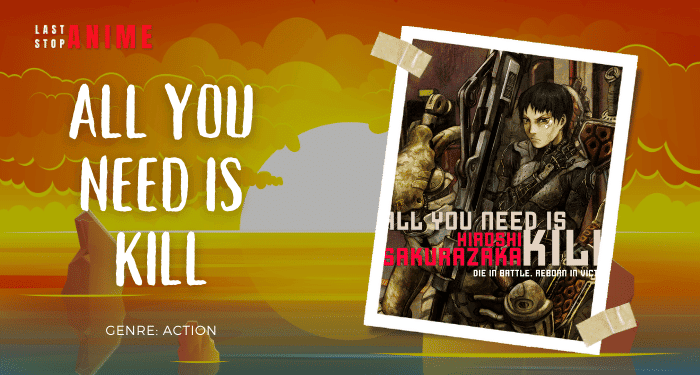 Authors: Obata Takeshi (Art), Sakurazaka Hiroshi (Story), & Takeuchi Ryousuke (Story)
Volumes: 02
Chapters: 17
Status: Finished
Published: Jan 9, 2014, to May 29, 2014
Genres: Action, Drama, Mecha, Sci-Fi, Military, Mystery, Psychological
The battle against the enigmatic extraterrestrial Mimics is being lost by humanity. They came out of nowhere, leaving a path of death and ruin behind them.
A soldier fighting against aliens determined to exterminate humanity is trapped in a temporal loop.
Hope is only offered by the United Defense Force. This military branch mans the front lines while outfitted in distinctive power suits.
The Full Metal Bitch, a famed American soldier known for her crimson battle suit, unique battle axe, and huge death toll, will be joining new UDF member Keiji Kiriya and his crew on a special operation to retake Mimic territory in Japan.
However, after suffering a fatal injury on the battlefield, Keiji is caught in a time loop that makes him relive the conflict repeatedly while preserving his memories each time.
To eventually overcome this extraterrestrial danger, Keiji must now live, die, and repeat the same day, growing as a soldier with each iteration.
In addition, the art is fantastic. This was also made by the artist of Death Note.
Furthermore, no chapter was wasted, and the story had interesting turns. Another adaptation of the story is the blockbuster film Edge of Tomorrow.
The manga and the movie can stand alone as their own stories because they differ from one another.
14. Solanin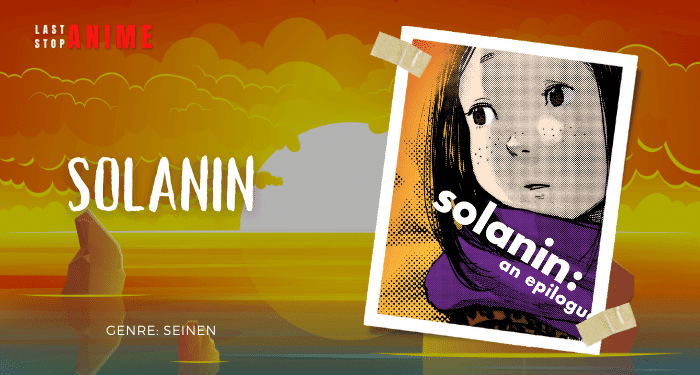 Manga Artist: Asano Inio
Volumes: 02
Chapters: 29
Status: Finished
Published: Jun 30, 2005 to Apr 6, 2006
Genres: Drama, Seinen, Slice of Life, Romance
Solanin is undoubtedly one of the most read short manga series in Japan.
Inio Asano's Solanin, initially published in two volumes, is typically available in bookstores as a single volume.
Solanin can be considered one of the most famous manga by Inio Asano.
The main character, Meiko Inoue, and her boyfriend, Naruo Taneda, a guitarist in an amateur rock band, are followed in the coming-of-age manga penned by well-known manga creator Inio Asano.
She decides to resign because, like many others of her age, she is having a hard time figuring out where she fits in and what her mission is in life.
Meiko will go on a self-discovery adventure with her peers to figure out what genuinely makes her happy.
Solanin portrays their struggles in their daily lives, which has touched the hearts of many manga lovers.
The entire novel can be read in less time in just two volumes.
13. Paradise Kiss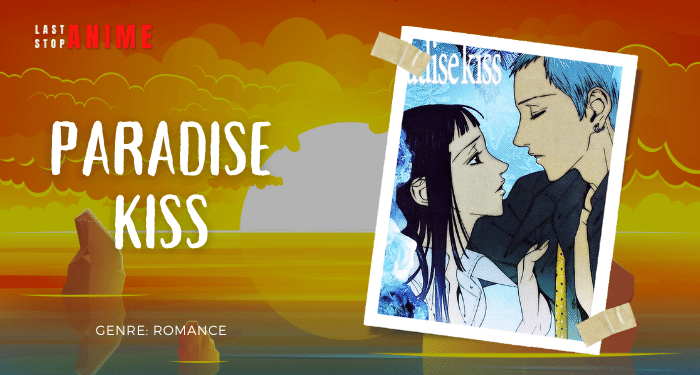 Manga Artist: Ai Yazawa
Volumes: 05
Chapters: 48
Status: Finished
Published: Mar 23, 1999 to Mar 22, 2003
Genres: Drama, Romance, School Life, Slice of Life, Comedy
The short romance manga series Paradise Kiss has just five volumes.
Ai Yazawa, the manga artist of the well-known series Nana, is the author of the bestselling novel Paradise Kiss, which is particularly popular with girls.
The plot centers on Yukari Hayasaka, a high school girl who is dissatisfied with her school life as a student.
She experiences a significant turning point when Paradise Kiss members choose her to be a fashion show model one day.
The story, rich in gorgeous art and stunning clothing, explores finding your life's purpose and changing relationships, first loves, heartache, and the difficult but necessary process of growing up.
12. Hoshi No Koe (Voices of a distant star)
Authors: Shinkai, Makoto (Story) & Yumeka Sumomo (Art)
Volume: 01
Chapters: 10
Status: Finished
Published: Feb 25, 2004 to Dec 25, 2004
Genres: Romance, Sci Fi, Seinen, Drama
Nagamine, a young high school student, goes to school, hangs out with her friends, and has a romantic relationship with a lovely boy. Her life is very ordinary for a teenager.
However, she discovers that she is growing farther away from her first love, Noboru, when she decides to join the galactic army, which is in critical need of new members to fight an alien war.
Years passed as the war continued, but Mikako hardly aged in the infinite space as Noboru aged.
How can love endure between two individuals torn apart by war?
The manga was adapted from an anime of the same name.
Because of the more complex tale, it is sometimes better than the anime but places less emphasis on atmosphere.
A fan favorite among manga fans, Hoshi No Koe, depicts long-distance love most beautifully, at the same time in a tragic way.
11. Kanojo to Kanojo no Neko (She and Her Cat)
Authors: Shinkai Makoto (Story) Yamaguchi Tsubasa (Story & Art)
Volume: 01
Chapters: 04
Status: Finished
Published: Feb 25, 2016 to May 25, 2016
Genre: Slice of Life
Your Name and Weathering With You, two of Makoto Shinkai's well-known films, have been adapted into manga.
However, this title is an adaptation of his debut film, which is about a young woman who must continue to cope alone as a grownup and the cat who loves her.
There are a ton of cat-related manga. It could be categorized as a subgenre. Because of this, it's wonderful to be able to add a single-volume manga that belongs to this cherished category.
10. My Girl
Manga Artist: Yumeka, Sumomo (Story & Art)
Volumes: 05
Chapters: 44
Status: Finished
Published: Jun 2, 2006 to Sep 3, 2010
Genres: Drama, Slice of Life
During the cherry blossom season, his beloved passes away. When he runs across a young girl outside of work, he learns that she is his daughter, who was secretly raised by his lover.
His worst spring becomes a colorful yet agonizing spring.
A young career man finds out suddenly that he has a little kid in this incredibly heartwarming and poignant series.
One of the most wonderful parenting stories you will ever read. The artwork is among the best you will ever see, which is not unexpected given that Yumeka Sumomo created it.
A solitary father is the subject of this beautiful short manga series. My Girl is the best short manga series about single parenting.
09. Kamisama ga Uso wo Tsuku (The Gods Lie)
Manga Artist: Ozaki Kaori (Story & Art)
Volume: 01
Chapters: 05
Status: Finished
Published: Mar 25, 2013 to Jul 25, 2013
Genres: Drama, Romance, Slice of Life
Sixth-grader Natsuru Nanao, who resides with his mum, develops an unlikely friendship with the quiet but driven Rio Suzumura.
That summer, Natsuru skips soccer camp and, rather than being honest with his mother, spends almost the entire time with Rio and her little brother in their unstable household, where a dark secret threatens to put their fragile happiness at risk.
08. Akira
Manga Artist: Otomo Katsuhiro (Story & Art)
Volumes: 06
Chapters: 120
Status: Finished
Published: Dec 6, 1982 to Jun 11, 1990
Genres: Action, Award Winning, Sci-Fi
One of the most famous manga series ever is Akira, created by Katsuhiro Otomo between 1982 and 1990.
Akira takes place in the dystopian and disastrous city of neo-Tokyo in 2019, 37 years after World War II when Tokyo was obliterated by a massive explosion.
Shotaro Kaneda and Tetsuo Shima, the two significant characters, get entangled in the tumultuous government plot alongside the childlike Akira, who possesses a terrifying psychic ability.
The six volumes that make up the legendary manga are completely worth reading.
Akira is one of the best short manga series, and manga fans would agree with this.
Strongly recommended if you want to try a short manga with amazing moments.
07. Chihaya-san wa Sonomama de Ii (Chihaya-san's Fine that Way)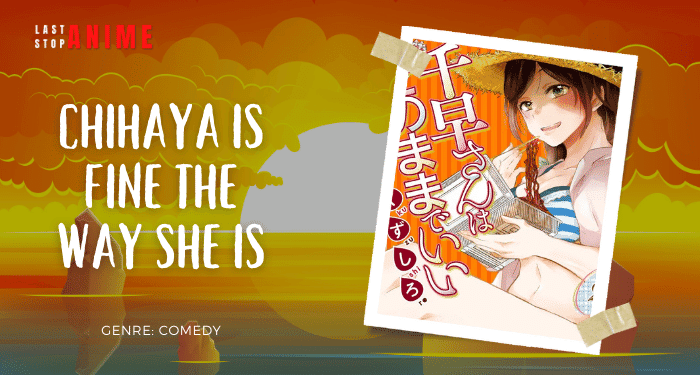 Manga Artist: Kuzushiro (Story & Art)
Volumes: 04
Chapters: 71
Status: Finished
Published: Dec 4, 2014, to Apr 4, 2018
Genres: Comedy, Gourmet, Romance, Slice of Life, School Life
Chihaya-san wa sonomama de ii centers around the main character, Chihaya, a typical high school student who feels heavier and aspires to lose weight.
She finds it difficult to control her appetite, especially since Shima, a childhood friend, continually tries to feed her.
The characters all manage to balance the clichés without becoming repetitive or dull because they are all so distinctive. The art is pretty decent. The story of these young girls is light-hearted to read.
06. Harukana Machi E (A Distant Neighborhood)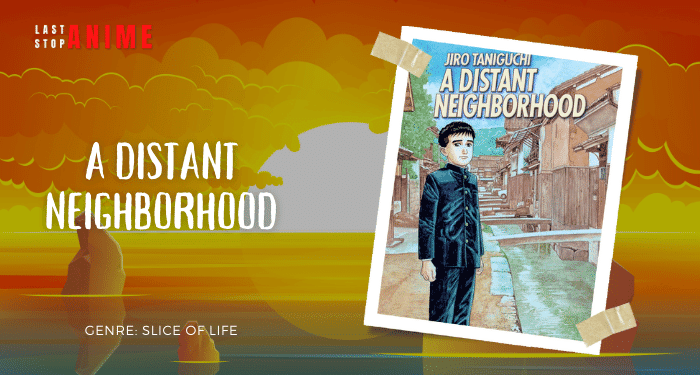 Manga Artist: Taniguchi Jiro (Story & Art)
Volumes: 02
Chapters: 16
Status: Finished
Published: Apr 10, 1998 to Nov 25, 1998
Genres: Drama, Slice of Life
After taking the wrong train while returning from a business meeting, Hiroshi Nakahara finds himself in his hometown.
When he visits his mother's grave in their hometown, he is whisked back in time to the summertime when he was still in junior high school but with all of his middle-aged conscience, knowledge, and skills still present.
Initially, he is happy but quickly realizes he can't go back to his wife and kids and should keep living in the past.
We think back on the past as a result of reading Haruka na Machi e. Hiroshi goes back in time to relive the moments he should have treasured.
Because he cannot regain his age, he spends his life as a 14-year-old while thinking like a 48-year-old and searching for his father while attempting to understand why he left them.
05. Yunagi no Machi Sakura no Kuni (Town of Evening Calm, Country of Cherry Blossoms)
Manga Artist: Kouno Fumiyo (Story & Art)
Volume: 01
Chapters: 03
Status: Finished
Published: Sep 16, 2003, to Oct 12, 2004
Genres: Drama, Seinen, Historical, Slice Of Life
The effects of the Hiroshima atomic bomb spared no one, including those who made it out alive.
Despite ten years since that awful day, blast survivors continue to live in appalling conditions and are exposed to radioactive contamination.
Despite being tormented by what she saw and how she responded to the occurrence, Minami Hirano strives to enjoy her life to the fullest of her ability during this period while ignoring her worsening physical health.
Fifty years later, the city has been reconstructed, and the radiation is no longer a problem. However, for those who have been left behind, the tragedy still haunts their memories.
This historical manga's core topic is the question of what effect the war and the atomic attack had on those who were most weak and vulnerable.
This is one of the best short manga series about tragedy and loss.
04. Omoide Emanon (Memories of Emanon)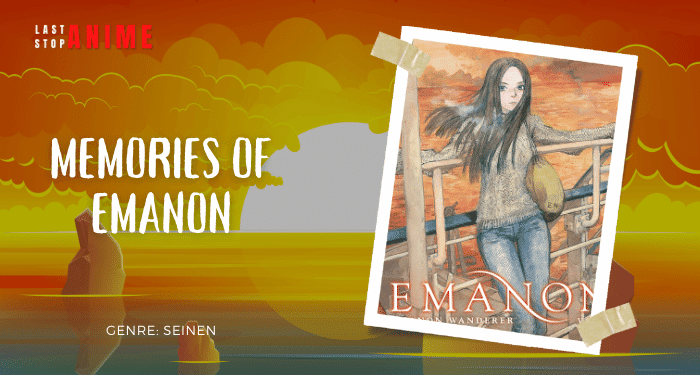 Authors: Tsuruta, Kenji (Art), Kajio, Shinji (Story)
Volumes: 1
Chapters: 9
Status: Finished
Published: Sep 19, 2006, to Jan 19, 2008
Genres: Drama, Seinen, Historical
A dejected student comes home in 1967 with a shattered heart and an empty wallet as the Apollo space missions get underway and the United States sends soldiers to Vietnam.
The avowed science fiction devotees encounter Emanon, a mysterious girl, while travelling.
While she may seem to be a typical teenager, Emanon asserts that although her biological age is seventeen, her mental age is more than three billion years old.
Emanon bemoans her talent and questions why someone with such a comprehensive understanding of history should ever exist, with memories spanning from the first single-celled organisms at the dawn of the world to the present.
The student concludes that reality is stranger than fiction as his conversations with Emanon progress.
If you want to read a short manga series that focuses on the world and its development, Omoide Emanon is your best shot.
The art, storyline, and characters make it a great contender for the best short manga series.
03. Clover
Manga Artist: CLAMP (Story & Art)
Volumes: 4
Chapters: 20
Status: Finished
Published: 1997 to 1999
Genres: Drama, Fantasy, Romance, Sci-Fi
Although CLAMP's other series is undoubtedly better known, this experimental piece is still one of the fans' favorites.
The most extraordinary of these individuals, a girl, named Su, longs for independence in a future where military authorities strictly manage children with supernatural talents.
Even though CLAMP is known for producing exquisite artwork, they surpass itself with Clover's ultra-modern cyberpunk design and amazing panel layout.
One of the best short manga series about a futuristic world.
02. Goth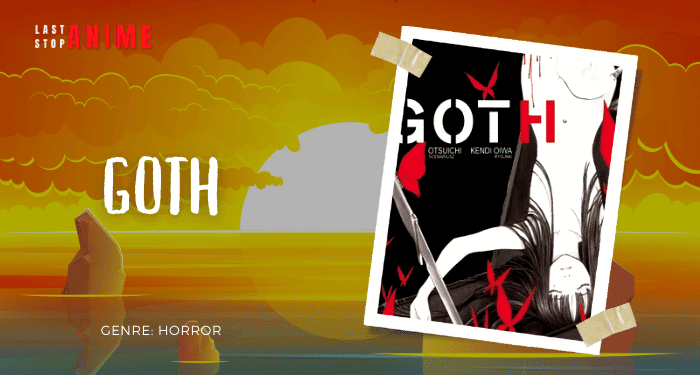 Authors: Ooiwa, Kenji (Art), Otsuichi (Story)
Volumes: 1
Chapters: 5
Status: Finished
Published: August 26, 2002 to May 26, 2003
Genres: Horror, Mystery, Psychological
The mystery novel by Otsuichi is the subject of yet another manga adaptation. Goth revolves around a surprising friendship between two high school students who share a passion for violence and the grotesque.
Kamiyama comes to know his classmate Yoru Morino as he follows the clues to a particularly bizarre string of crimes.
He starts to see that she is more like him than he anticipated as he spends more time with her. With each case he solves, Kamiyama gradually reveals more about Morino's carefully concealed backstory.
The thought of what would have happened if he had killed Morino eventually enters Kamiyama's mind as his façade of normalcy gradually crumbles to reveal his sinister tendencies.
Since true crime was primarily the focus of these two teens' interests, we suggest this manga to the followers of that genre.
01. Bus Hashiru. (The Bus Takes You and Runs)
Manga Artist: Yumeka Sumomo (Story & Art)
Volumes: 1
Chapters: 7
Status: Finished
Published: 2005 to Apr 20, 2007
Genres: Romance, Seinen
Yumeka Sumomo, one of the finest manga artists in the field, has compiled a collection of romance short stories.
There are five one-shots in Bus Hashiru that all actually occur at bus stops. The focus of the last two is eyeglasses.
All of the tales are very brief and adorable. Of course, expect the mangaka's superior artwork.