A less popular form of manga is manhwa. A manhwa is like a Korean word for the manga, while the same for Chinese comics is called Manhua.
Unlike their Japanese manga counterpart, the books are often published in color rather than black and white themes. However, it's similar to Japanese manga and holds a lot of importance in the history of South Korea. The people who write manhwas are called 'Manhwaga.
Manhwas have very detailed clothing on their characters and very intricate backgrounds. It is mostly seen that the female characters tend to be stronger than the male characters in the manhwa.
Manhwa art is distinct from manga and manhua in several ways. Characters' bodies are frequently accurately proportioned, while their faces remain unnatural. In addition, Manhwas' protagonists frequently wear exquisite attire and have intricate backdrops.
History Of Manhwa Comics
With Korea being a colony of China, it was highly influenced by its culture and had affected a lot of their art and culture. Even though both are quite similar, you may still find a lot of differences in both of the comic styles.
It is very similar to the English style of reading comics, i.e., left to right. Political cartoons gradually resurfaced following the founding of the Republic of Korea (commonly known as South Korea) in 1948.
Newspaper cartoons offered a lot of societal criticism during the early years of the Japanese occupation. In 1948, popular artist Kim Yong-hwan launched Korea's first comic magazine, Manhwa Haengjin.
These manhwas, just like mangas, have a lot of variety for the world filled with action-packed manhwa, romance, thrill, science fiction, games, and even adaptations of anime.
What's Better – Manhwa or Manga?
Talking about what's better in terms of creativity and other aspects such as storyline characters and art style, it can be safely said that manga still foreshadow manhwa in all of the aspects mentioned above.
It can also be said that it is based on the omniscient reader's viewpoint, whether they like that particular manga or manhwa.
Manhwas are usually repetitive in their content and usually depict other nationalities in a bad light. However, the same is not true for the manga, as the topic raised in the manga is not depreciative but about social issues.
It can be safely said that the last decade has seen quite a rise in asian comics' fans.
.This article will cover different genres of the manhwa. Most of these are now available at Naver's webtoons, and the episodes are released every week.
List Of Must Read Manhwa For Newbies
15. True Beauty
Manhwaga – Yaongi
Genres – Romance
Status – April 2018-ongoing
Episodes/ Volumes – 200
It is based on the life story of a girl, who is also the main character, who faces bullying due to her love for horror manga and heavy metal. A typical manhwa talks about false beauty standards also very common in Korean society.
The main characters include Lim Ju Kyung, Lee Su – ho, Han seo jun, etc.
She changes herself from a geek to a goddess with the help of online beauty tutorials by bloggers and becomes an entirely different person altogether.
Lim Jugyeong is portrayed as a constantly bullied character, and now, she wants to turn the tables at all costs.
True beauty is a mirror to society, and whatever we see on social media might not be the entire truth but just a fraction of it.
Soon after, she strikes up an odd friendship with two of the school's most gorgeous and popular boys: Lee Su-ho, the first to notice her beyond her cosmetics and all the makeup, and Han Seojun, a "bad child" feuding with Suho.
Jugyeong navigates her high school and college years while trying to disguise her makeup-free face and coping with various challenges with her self-esteem, love life, and employment in a culture where individuals are judged based on their physical appearance.
Later on, this series was also adapted as a tv series with the same name in 2020.
14. Cheese in the Trap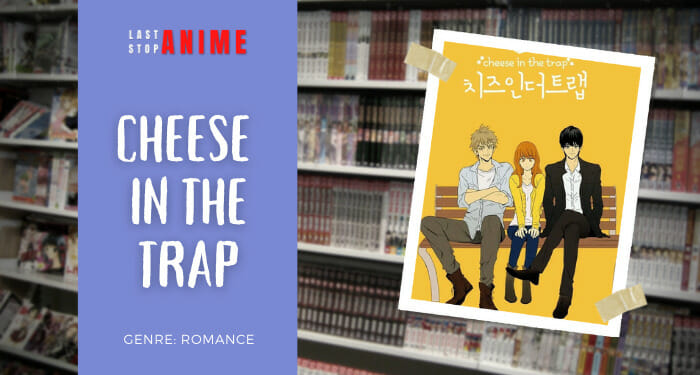 Manhwaga – Soonkki
Genres – Romance /Drama
Status – Completed
Volume/ Chapters – 15
Cheese in the trap is an adaptation of a high-rated Korean drama. It is based upon a love triangle between You Jung, Baek In-ho, and Hong Seol, all high school students.
This romantic plot gives you ample punches, psychological themes to think about, and a romantic love story.
Hong Seol discovers that Yoo Jung is two-faced and a farce. He finally becomes interested in Hang Seol and starts a relationship with her.
Seol decides to take a break from school to get away from Jung because his life has become unbearable.
However, she receives a call from school and returns with a scholarship intended for Jung. When he returns, he greets her with remarkable courtesy and asks her out on a date.
Although she has no idea who he is and why he is being so good to her, they form an unsettling bond compounded by their distance and the aftermath of his various mind games.
The arrival of Jung's childhood friends In-ho Baek and his sister In-ha Baek, who has since feuded, complicates matters even further.
13. The Breaker
Manhwaga – Jeon Geuk Jin
Genres – Martial Arts
Status – Completed
Volume/ Episode – 10
The Breaker is one of those action-packed manhwas in which you will find action and struggle with the main lead. Shiwoon is a Nine Dragons High School student who is constantly bullied and ridiculed, and in response, he is determined to become the inspiration for others.
He became a disciple of Chun Woo after witnessing his exceptional fighting skills.
The Martial Arts Alliance kidnaps Shiwoon as Chunwoo prepares to depart the nation, compelling him to intercede.
During the conflict, Chunwoo publicly abandons Shiwoon as his apprentice and destroys his Qi-center, efficaciously crippling his capability as a martial artist.
Shiwoon does not seem part of Murim and can be included by using regulation towards martial artists looking for vengeance on Chunwoo thru Shiwoon.
Shiwoon is hailed with the aid of using the Sunwoo Clan, who display that Sosul has picked him as her successor.
12. The God of High School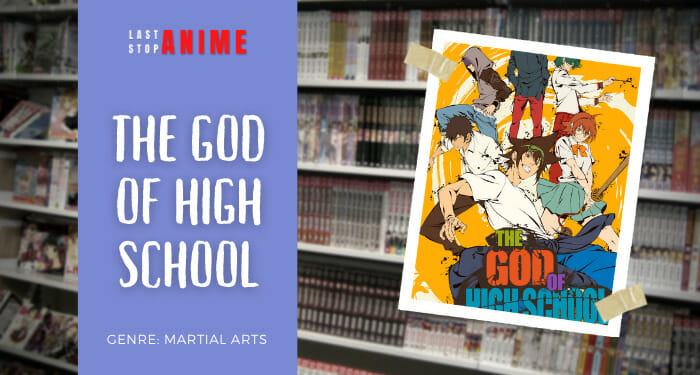 Manhwaga – Yongje Park
Genres – Comedy/ Supernatural/ Martial Arts
Status – Running
Volume/ Episode – 5 volume total , 13 episode
The God of High School is compelled with distinctive storytelling and an action-packed storyline. The main character is a high school boy who likes to fight against strong people, and on the way, he becomes even stronger.
If you're into action-packed supernatural drama, you must watch this one. It's a combination of martial arts and typical folklore put together as the characters become a deity.
It is set up in three different worlds demons, humans, and gods. Mori is a teenager, and the story is set up in a setting where every participant has to cross a regional level with the powers shared by God and then reach the nationals.
These three national winners will represent Korea on the world stage. The winner can demand anything from the host organization plotting something beyond his wildest imagination.
11. Solo Leveling
Manhwaga – Chugong
Genres – Action/ Fantasy
Status – Completed
Volumes – 14
It is one of the most popular webtoons and is also available as comics. The story centers on the basic concept of a gateway between the human world and monsters. This was originally published as a web novel and later adapted into a series.
Solo leveling is a game in which your level raises according to your achievements in the battleground.
For example, sung-jin-woo is an E rank holder and soon discovers a hidden dungeon and becomes an S-rank holder. It is one of the wildly popular supernatural slaying stories focusing on webtoon, game, drama, and adaptations.
Sung-jin woo, one of the main characters of solo leveling, has to compete with the members of its dungeon, and hence the powers of Sing jin have not reached that level.
However, after barely getting away from a monstrously strong twofold prison that almost clears out his whole gathering, strange programming referred to as the System chooses him as its single-player and awards him the very exceptional capacity to step up in strength, possibly past completely known limits.
Jinwoo then sets out traveling, in which he fights every kind of adversary, both human and beast, to find the mysteries of the prisons and the genuine wellspring of his powers.
Solo leveling is one of the most popular manhwas of all time.
10. Tower of God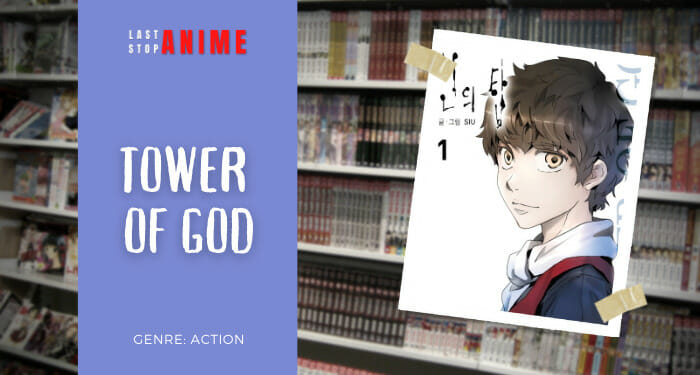 Manhwaga – SIU Lee Jung Hui
Genres – Action/ Dark Fantasy
Status – Running
Volume /Chapters – 9
Tower of God is a South Korean manhwa and a Crunchyroll anime adaptation. It's a dark fantasy in which a boy named twenty-fifth Baam enters a castle to save his best friend Rachael and lures the readers towards their manhwa.
Its unique characters and complicated and convulsed villains became a hit. This is somehow a fantasy, which is also an adaptation of anime and is closely related to human desires, power, and misuse.
Tower of God is a dark fantasy and has been a perfect manhwa for fans to devour.
"The Tower" is a perplexing design that is completely enclosed and features a variety of strange situations. It is permeated by a component known as "Shinsu," which possesses strange capabilities similar to the magic in other comic universes. A variety of cunning animals possesses it.
Living on the highest levels is associated with a greater status in the Tower and better day-to-day living conditions.
This is because climbing from one story to the next is only possible by navigating increasingly difficult assessments of solidarity, knowledge, and intellect.
09. Dead Days
Manhwaga – Dey
Genres – Zombie Apocalypse/ Action/horror/ Psycological
Status – Completed
Volume/Chapters – 60
The story is about a guy named Jungkook, who is stuck in between a zombie apocalypse, where the storyline starts with the fourth day of the apocalypse.
It's a story about two strangers who are high schoolers stuck in opposite rooms, trying to survive in the zombie-laden apocalypse. It also has exceptional artwork, and special attention was given to the details.
It's not just a normal zombie apocalypse movie but also a movie showing clear-cut human emotions. Like the attack on titans, the manga fans would be able to relate to this manhwa's storyline.
The dead days is an absolute live-action drama and altogether takes us into a new world of horrifying scenes happening worldwide.
08. Noblesse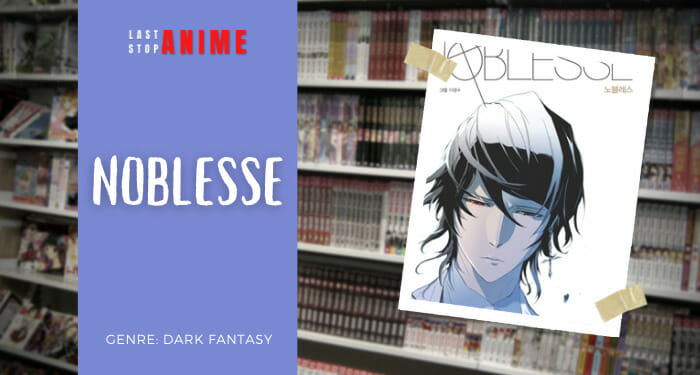 Manhwaga – Son Jeho
Genres – Dark fantasy
Status – Completed
Volume/ Chapters – 9
As the name suggests, it's a story of a noble named Rai who has a companion Frankenstein by the name Cadis Etrama Di Raizel, who slept for a thousand years and must adapt to modern society.
However, the unique thing about this particular story is that the main lead is friends with Frankenstein, who enrolls him in high school.
He started his new life in the school along with Rai. Noblesse is one of the first official English translations, which shows that it was very popular among Koreans and fans worldwide.
Rai signs up for secondary school with the help of Frankenstein and accidentally gets to know athletic young person Shinwoo, PC geek Ikhan, Shinwoo's crush Yuna, and a couple of others.
Noblesse follows the threesome on their frequently dangerous endeavors against a baffling association while finding out about Rai's past.
07. Sweet Home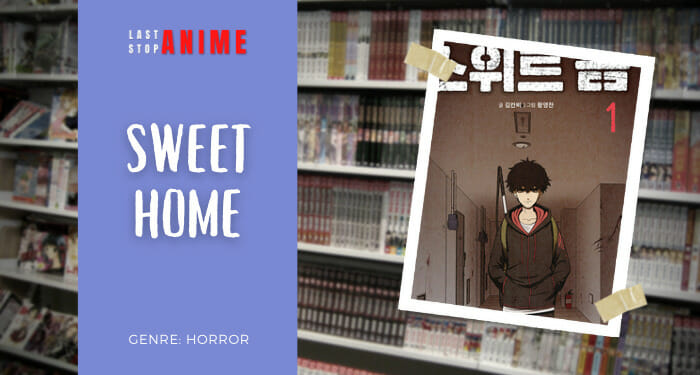 Manhwaga/Author – Hwang Young-Chan/ Carnby kim
Genres – Horror/ Thriller/ Apocalyptic
Status – Completed
Volume/ Chapters – 12
Sweet Home is a psychological horror. The story centers on Cha Hyun, a teenager who is reclusive about the outer world and is always inside his room playing video games.
However, his life took a turn when his family died in a car accident, and now he is alone in a new apartment suffering from a zombie attack.
He was trying to kill himself after the death of his family, but he experienced a new phenomenon in his apartment where people were changing into monsters.
The monsters are trying to vanish humanity from the earth. Moreover, the story takes a turn when he starts turning into a man-eating zombie.
This is the best read for people who are fans of horror/zombie/supernatural. Sweet Home was originally published in English by Line Webtoon for the first time.
Another manhwa named Bastard by Carnby Kim includes a psychological thriller known as Bastard.
06. Heesu in class 2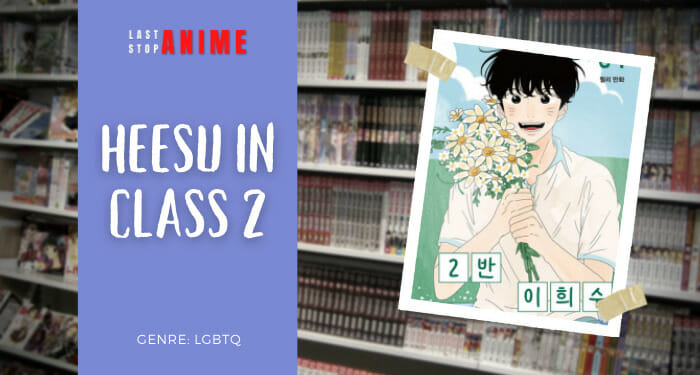 Manhwaga – Lily
Genres – LGBTQ/ Romance
Status – Completed
Volume/ Chapters – 4/81
This teenage LGBTQ love story with a hint of best friend's vibes. Chanyeong and Heesu are best friends; the twist is that Heesu has a crush on his best friend, Chanyeong.
He's always talking about his girl's problems, supporting Chanyeong, and has him as his biggest achievement. This is not just a manhwa but a significant change in the writers' mindset.
Here the romance was not restricted between a boy and a girl but also between two boys, which shows that the writing style is also changing with the change in the modern society and how acceptable everyone is toward homosexual relationships.
The story takes pace when a rumor about Heesu is spread in the school as he can give the best relationship advice, and this news is gathering everyone's attention.
05. Lore Olympus
Manhwaga – Rachael Smythe
Genres – Romance
Status – Running ( Every Saturday )
Volumes/Chapters – 197
Lore Olympus is one of the popular webtoons which is based on the theme of Greek mythology. It is based on a myth known as " The Abduction of Persephone" but in a modern setup for the manhwas.
Lore Olympus instantly hits off with Hades at the party organized by Zeus. This one has a dreamy art style, and the main characters are defined much better.
Lore Olympus somehow is a modern-day version of the gods' stories, showing that even though the gods are not perfect, how can we. It covers friendships, love, gossip, and problems.
It has all the elements seen in a drama, including the rape of Persephone by apollo and her reputation to downfall. We see how similar humans and gods are.
04. The Gamer
Manhwaga – Sung Sang Young
Genres – Action/ Adventure/ Fantasy world
Status – Running
Volumes/ Episodes – 59
The gamer, as the name suggests, is about a game set up in settings similar to Dungeons, dragons, and a fantasy world filled with the different types of video games and how they affect people's lives.
It's the story of Jihan Han, a High School student. He sees that their world is amalgamated with those games, and everyone who has been selected to navigate can see the stats with the person.
Jihan sees that other people are just like him, and they all have the same ability.
He learns that Hwan seon has been collecting the souls in this realm while returning from school and accidentally slipped into the gaming mode.
Jihan assumes that seon is part of the world as his level is much higher than everyone else when seen together. It can be found on the Naver's webtoon.
03. Eleceed
Manhwaga/ Author – Zhena/ Son Je Ho
Genres – Fantasy
Status – Running
Volumes/ Chapters – 170
It's the story of the life of a young and kind person named Jiwoo who is fighting evil forces and saving people with his extraordinary reflex powers, which can save a child or foster pet at a time.
Little does he know that Kayden is a secret agent on the run and trapped inside a fluffy cat's body.
Jisuk-yoo is one of the protagonist's friends, and he is found to be very kind-hearted and never holds any grudges against anyone. Many mangas are similar to Eleceed.
Some of these are Hardcore leveling warrior, the beginning after the end, the breaker, and Girls of the wilds. Eleceed is one of the manga that might be adopted as an anime but will always be one of the best manhwas in the world.
02. DICE
Manhwaga – Hyunseok Yun
Genres – Action / Drama /supernatural / school life
Status – Running
Volumes/Episodes – 16
This is the story of Dongtae, who is meek and alone and is forced to run errands for his friends. He still has very low grades and has no friends, and then he meets this new friend who is a transfer student named Taebin, who lets him use his dice, which are magical.
The new transfer student was like a dream come true for Dongtae as it turned out to be the bane for him.
But the happiness of him finding the dice is short-lived; hence, everyone knows about the dice, making Dongtae's life more miserable.
He's similar to the main character of True Beauty, Lim Jugyeong.
01. The Boxer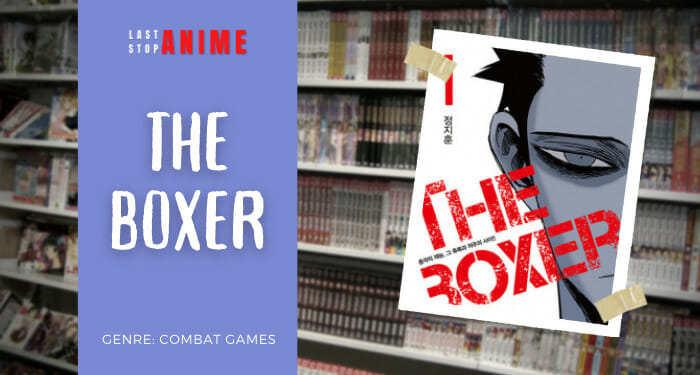 Manhwaga – Jeong je Hoon
Genres – Combat games/ Sports/ Drama
Status – Running
Volumes/ Chapters – 123
It is one of the highest-rated fantasy manhwas with a unique storyline than the usual manhwa we see or read. It is an action thriller manhwa mixed with the element of sports.
The story centers on a young man who is a boxer and is self-introspecting whether he has that x-factor that can take him to the position he yearns for.
But, it takes a lot of determination and hard work to become what he wants.
It is a fight between good and evil inside the ring. It was first serialized on Naver's webtoons and then hosted online webtoons after a point of time and includes approximately 19 spin-off chapters.