There's a debate in the anime community—what is better, anime or manga? While anime is great, we get to see the colors, hear the characters talk, and whatnot. Manga portrays raw emotions, plus we get a bit ahead of anime watchers.
Currently, the manga industry is dominated by Shonen. But there are only a handful of Shonen mangas that can make you cry.
A story does not have to be traumatic or depressing to make you cry. Even the simplest genre, such as romance, can sometimes move you to tears.
One of the best things about popular, Shoujo and Seinen manga is that they portray emotions and tragic events in a beautiful way that leaves their readers in awe or sometimes makes them cry like babies.
A word of warning before we get started: This list might contain spoilers. The list is entirely subjective; don't sue us if it does not make you cry.
Top Sad Manga One Must Read
20. Fumetsu No Anata E (To Your Eternity)
Mangaka: Ooima Yoshitoki
Volumes: 21
Chapters: 82
Status: Ongoing
Genres: Adventure, Drama, Supernatural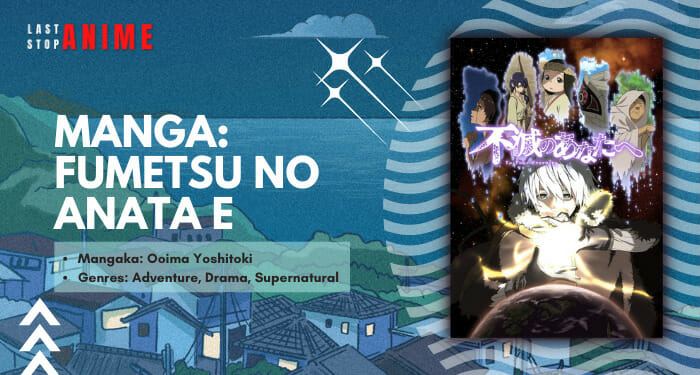 Ooima Yoshitoki, popularly known for her work A Silent Voice, has again highlighted the challenges of interacting with others.
The premise of Fumetsu No Anata E revolves around a mysterious being that was sent to earth by some immortal deity. In the initial stages, this mysterious being lacks any human emotions or feelings.
Our protagonist (the mysterious being) transforms into the objects and things he comes into contact with. His transformation is not limited to just humans.
He can transform into animals, and he can make things, too, for example, food or any other weapon he touches.
Through the story, we follow our protagonist's growth. When we say we see him grow, we mean it.
We see him learn to speak and experience human emotions. By associating with animals and humans through time, he gradually achieves consciousness.
The story of our protagonist, later named Fushi, is unique. Fushi is on a new journey to find the purpose of his life.
The plot of Fumetsu No Anata takes the readers on a roller coaster of emotions, be it sadness or some comforting moments.
19. Shigatsu Wa Kimi No Uso (Your Lie In April)
Mangaka: Arakawa Naoshi
Volumes: 11
Chapters: 44
Status: Completed
Genres: Drama, Romance
Kousei Arima learned to play the piano from his mother. His mother was quite strict when it came to teaching the piano. This made his progress to the extent that he effortlessly won every competition he stepped foot in.
Since his performances were always perfect, he was known as the "Human Metronome."
However, when his mother suddenly dies one day, he goes tone-deaf due to the shock of her death. He loses his capacity to hear the piano music, and he gives up on ever performing again.
That was until he met Kaori Miyazono, a goofy girl and a violinist who doesn't use music sheets when playing.
Kaori gradually paints Kousei's monotonous life, pushing him to play music again. The story of this sad manga has its share of heartwarming moments and tragedy.
18. Ningen Shikkaku (No Longer Human)
Mangaka: Furuya Usamaru
Volumes: 3
Chapters: 12
Status: Completed
Genres: Action, Mystery, Horror, Psychological
If you have watched Bungou Stray Dogs, you might be familiar with Dazai Osamu and his ability, 'No Longer Human.' The characters of Bungou Stray Dogs are named after Japanese authors and their most famous works.
So No Longer Human, already a depressive novel, gets a manga adaptation by Furuya Usamaru.
Ooba Youzou, our protagonist, has spent nearly half of his life wearing a mask. When he is with his friends, he puts on a clown's mask just to make them laugh.
When he is with his teachers, he puts on a mask of an intelligent students to please them.
Due to the trauma and abuse he has been induced to experience in his childhood. He is unable to show others his actual self. As the story progresses, it takes on a dark theme.
For some readers, this will be triggering because it explores dark issues like suicide and abuse. This is a depressing story with no comforting moments or happy endings.
17. Hotarubi No Mori E (Into The Forest of Fireflies)
Mangaka: Midorikawa Yuki
Volumes: 1
Chapters: 4
Status: Completed
Genres: Drama, Romance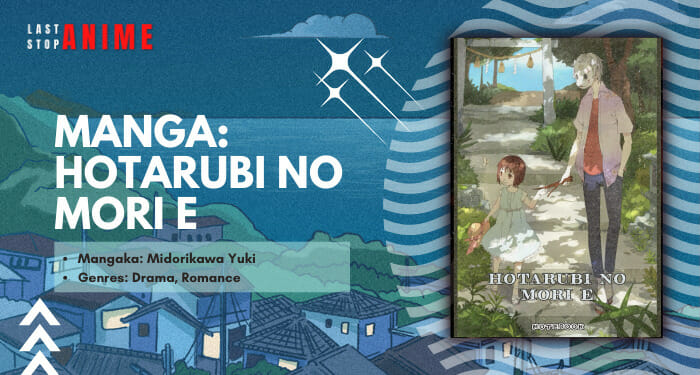 Hotarubi No Mori E is a one-shot manga series. The story revolves around Gin, a forest yokai who guides 6-year-old Hotaru to leave the forest after she gets lost.
Over the next few days, Hotaru pays another visit to Gin in the forest as they become friends. These few days turn into years. Every summer vacation, Hotaru pays a visit to Gin.
Gin has barely aged throughout the years, whereas Hotaru has physically matured and reached his age. Over these years, Hotaru fell in love with Gin due to his good and delicate persona.
Now comes the plot twist. Hotaru is never allowed to touch Gin. If Gin made human contact, he would disappear.
Hotaru is worried about their future since she can't touch Gin, and he doesn't age. This is one of the most tear-jerking manga you'll ever read.
16. Rainbow: Nisha Rokubo no Shichinin
Mangaka: Kakizaki Masasumi
Volumes: 22
Chapters: 235
Status: Completed
Genres: Drama
The manga follows the lives of seven young people in a juvenile detention center and their approach to the challenges they face in the outside world.
These seven minors use theft, deception, violence, and other ways to survive. As a result, they are sentenced to juvie.
While they are in juvie, the police officers treat them like trash, which results in these minors becoming friends.
Despite all the struggles, the protagonists continue to live and don't give up. They formed a rather strong friendship over the years.
In Rainbow, fighting is the main theme. Fighting to stay alive, for the sake of others, for your freedom. In terms of character development, it is spot on.
15. Bokurano: Ours
Mangaka: Kitoh Mohiro
Volumes: 11
Chapters: 66
Status: Completed
Genres: Drama, Sci-fi
So you watched Neon Genesis Evangelion and felt depressed? Well, you were not alone. But Bokurano is much harsher in comparison to Neon Genesis Evangelion. Overall, a very sad manga.
Bokurano's premise is about finding purpose amid our existence's utter emptiness. Bokurano's core focus is on psychological trauma.
The story revolves around a group of fifteen kids who are forced to compete in a 500-meter-tall robot-piloting tournament.
Each character stands out in Bokurano, a manga about despair and death. We learn a little about each child:
Who they are and crucial moments in their lives.
What they're struggling with.
What motivates them.
Kitoh Mohiro depicts every detail when it comes to children who are about to pilot the mecha, regardless of how harsh or cruel it can get. His depictions pierce your soul.
14. Three Days of Happiness
Mangaka: Shouichi Taguchi
Volumes: 3
Chapters: 18
Status: Completed
Genres: Drama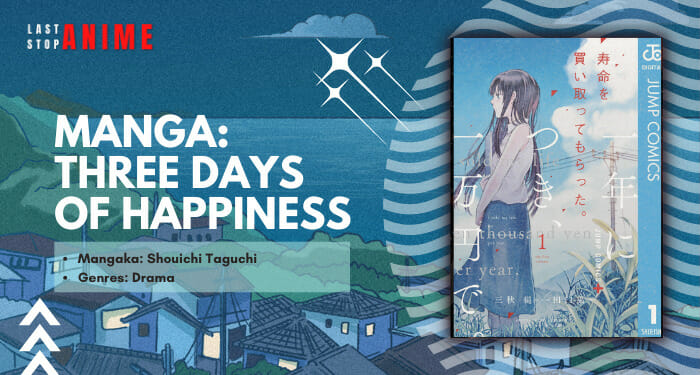 "I believe those three days, compared to the tragic thirty years I would have lived, compared to the worthwhile thirty days I would have lived, were of much, much more value."
Kusunoki, the protagonist, struggles with money, and he sells nearly half of his things for food. He is directed to a shop that purchases lifespan, health, and time one day.
Kusunoki is devastated when he discovers the true monetary value of his life, which accounts for just 300,000 yen.
The manga depicts the reality of the dark world we live in and the pressure we feel to fulfill the expectations of others. Three Days of Happiness explores a wide range of topics, such as loneliness and happiness.
The manga leaves readers with a question—"How much do you think your life would be worth if it had a monetary value?"
13. Hoshi no Koe (Voices of Distant Star)
Mangaka: Yumeka Sumomo
Volumes: 1
Chapters: 10
Status: Completed
Genres: Drama, Romance, Sci-Fi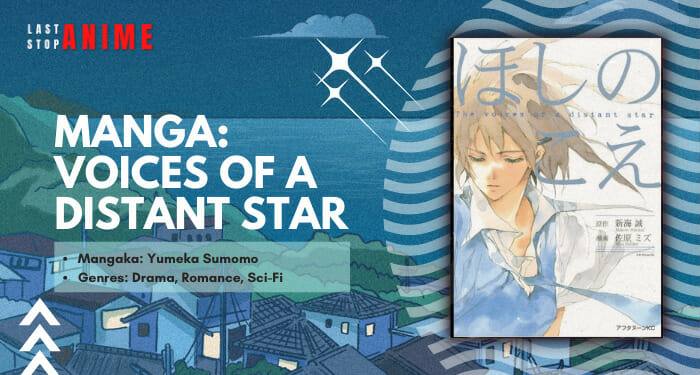 Hoshi No Koe is a short romantic sad manga. The premise revolves around Noburo and Mikako, who love each other. But due to a war outbreak, Mikako has to leave Earth.
As she leaves Earth, their only means of contact are through text messages. It portrays long-distance relationships realistically.
Hoshi No Koe explores the feeling of love is a beautiful yet tragic way. The manga's core theme is life, love, longing, and, above all, patience.
The portrayal of characters and human emotions is so realistic that it makes us understand human emotions deeply.
12. Solanin
Mangaka: Asano Inio
Volumes: 2
Chapters: 28
Status: Completed
Genres: Drama, Slice of Life
In our early twenties, some of us are suddenly hit by feelings of self-doubt and anxiety about the future, while others are brimming with hope.
We graduate from high school to pursue a career that we will like for the rest of our lives. Relatable stories are often the ones you get attached to.
Meiko finds a job as an office lady after graduating from college. The salary is decent, but she has no emotional attachment to her work or coworkers. As a result, she resigns.
Taneda, her boyfriend, who works as a part-timer, feels pressured and burdened due to her quitting her job.
Solanin hit our spots. Solanin is super relatable, as we have all been there. We want to quit our job and do something else at some point in our lives.
We have all had a quarter-life crisis where we don't know what to pursue. The story and the characters all feel so realistic.
11. Half & Half
Mangaka: Seo Koujj
Volumes: 2
Chapters: 14
Status: Completed
Genres: Romance, Supernatural, Ecchi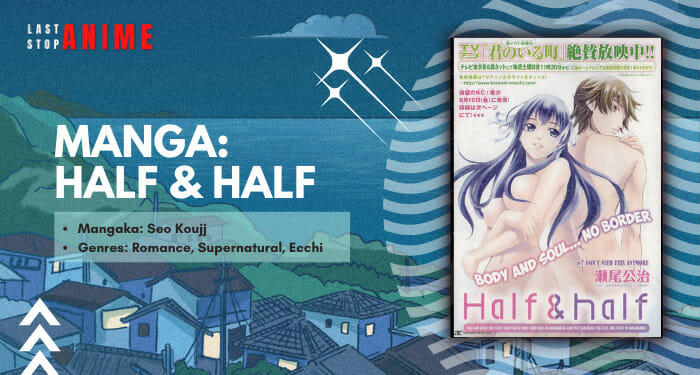 Shinichi Nagakawa and Yuuki Sanada, two strangers, died in an accident. Fortunately, they are given a second chance, but this comes with a catch. One of them has to die again in seven days.
They don't kill each other in those seven days as a safety measure. They both share emotions and other sensations.
This is a short, tragic manga with a pinch of romance, comedy, and ecchi. Half & Half pulls the reader in with a curiosity about who will die in those seven days. The character development was well-executed.
10. Bokura Ga Ita (We Were There)
Mangaka: Obata Yuuki
Volumes: 16
Chapters: 70
Status: Completed
Genres: Drama, Romance, Slice of Life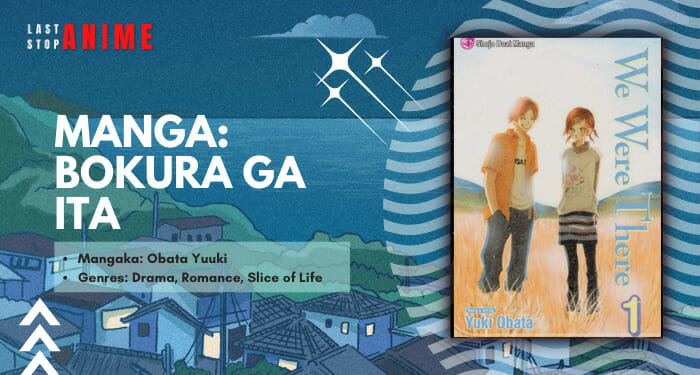 Bokura Ga Ita is not your typical shoujo manga. It's about high school life, adolescent love, and a complex story.
You might be wondering, hey, this is the same plot as all Shoujo Mangas, so what's different here? Bokura Ga Ita has a mature and realistic approach. The plot follows the lives of four people who are linked by fate.
It starts with the stereotype of an innocent girl falling in love with a school delinquent. This swiftly turns into a ten-year-long agonizing and heartbreaking drama.
Bokura Ga Ita manga breaks all of the traditional tropes many authors place on their characters. Each character is given meaning and significance, allowing them to be understood.
09. A Lollypop or A Bullet
Mangaka: Sakuraba Kazuki, Sugimoto Iqura
Volumes: 2
Chapters: 13
Status: Completed
Genres: Psychological, School life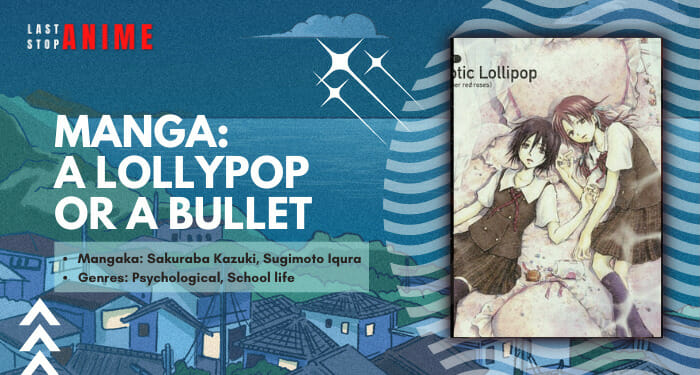 Nagisa Yamada lives a boring life and intends to enroll in a military school. She meets Umino Mokuzu, a strange transfer student who claims to be a mermaid and is looking for a true friend.
The pacing is sluggish, but there are several big, unexpected story twists.
It delves into character issues and beliefs in great detail. In the manga, there's a reason for everything that occurs.
The core theme can be Stockholm syndrome. A lollypop or a bullet depicts abuse in a much more raw manner. Bruises have a smeary look to them, taking on a mature theme.
08. Byousoku 5 Centimeter (5 Centimeters Per Second)
Mangaka: Shinkai Makoto, Seike Yukiko
Volumes: 1
Chapters: 11
Status: Completed
Genres: Drama, Romance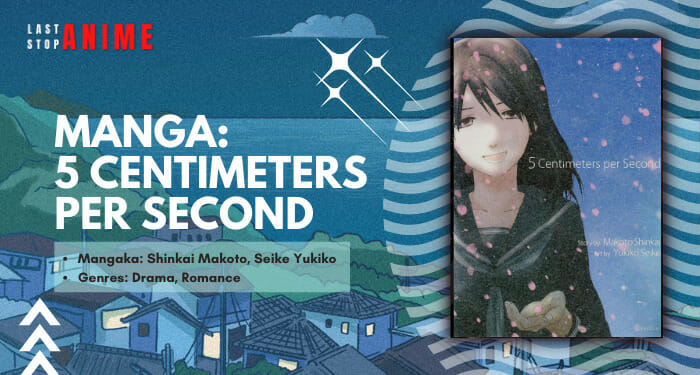 Takaki Toono and Akari Shinohara are childhood friends and have feelings for each other. The distance between them begins to widen as a result of certain situations.
This Manga depicts the challenges of being in a long-distance relationship.
From the nervousness of confession to the carefree joy one experiences being close to their person, this sad manga accurately captures the range of sentiments associated with youthful love.
07. Koe No Katachi (A Silent Voice)
Mangaka: Yoshitoki Ooima
Volumes: 7
Chapters: 64
Status: Completed
Genres: Drama
When Shouko Nishimiya, a deaf transfer student, is transferred to Ishida's class, he sees her as the ideal target for bullying. Shouko is eventually forced to transfer schools due to the bullying.
For the first time in five years, Shouya sees Shouko and sets out on a journey of atonement, determined to confront the trauma he has caused her.
Shouya is a troubled boy, and the manga makes it plain right away. The beginning is written in a realistic way that all we can feel is anger for Shouya and sadness for Shouko.
The characters make the entire story a masterpiece. Shouya tries to make amends, making his character development one of the best.
We see that Shouko's mother has struggled and is frustrated by Shouko's bullying. The supporting characters are excellent; they all have difficulties and suffer. This sad manga will make you cry and frustrated.
06. Bitter Virgin
Mangaka: Kusunoki Kei
Volumes: 4
Chapters: 32
Status: Completed
Genres: Drama, Romance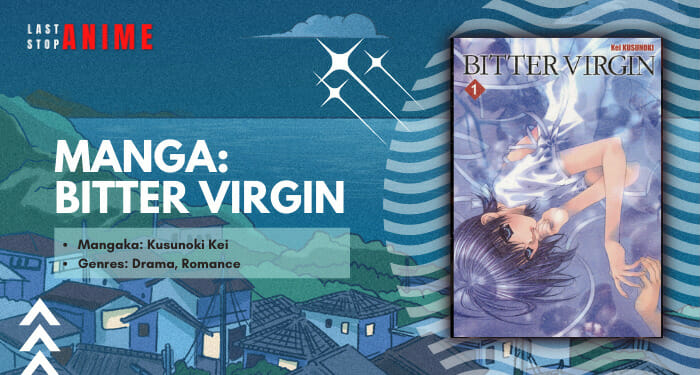 Daisuke Suwa acts like a womanizer at school, attracting all the females except for a young girl named Hinako Aikawa, whom he labels the Sweet Virgin.
In the church, Hinako confesses that when she was in junior high school, she was sexually molested by her stepfather, which led to her giving up a boy for adoption. Suwa's attitude shifts after she unintentionally hears her confession.
The two have to deal with Hinako's traumatic background, but they also have to deal with jealousy from their classmates.
The manga combines romance with dark themes of life. Bitter Virgin will bring tears to your eyes.
05. Watashitachi no Shiawase na Jikan (Our Happy Time)
Mangaka: Yumeka Sumomo
Volumes: 1
Chapters: 8
Status: Completed
Genres: Slice of Life, Romance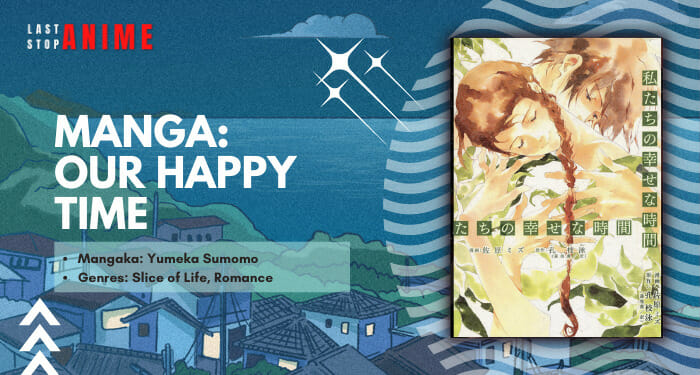 Juri Mutou is the daughter of a well-known pianist whose career ended shortly before she was born.
Yuri tried suicide three times as a teenager. Her priest aunt, Monica, encourages her to pay a visit to a death row inmate.
Yuu is a death row inmate accused of killing three people. As part of a clergy program, he receives letters from Monica, but he regards them as pity letters.
When they first meet, Juri and Yuu are puzzled by one another's perspectives on life. Yuu decides to meet Monica to inform her that he no longer wants her to write letters.
Through discussions and letters, they form a sort of friendship. The rest of the manga delves into Juri and Yuu's traumatic pasts, and we begin to understand why they act the way they do.
It's a great manga to understand the true meaning of death, pain, and love.
04. My Girl
Mangaka: Yumeka Sumomo
Volumes: 5
Chapters: 44
Status: Completed
Genres: Drama, Slice of Life
Masamune Kazama is a 23-year-old male who is single and spends his days in a dull office job, ruminating on the past. It has been five years since his last relationship ended, but he still can't seem to move on.
One day, he gets a call from Youko's mother, who informs him that she has died in an accident, and he discovers that Youko has left him with a daughter.
My Girl is a sad manga exploring the struggle and the challenges of a single father. At first glance, My Girl appears to be a story about single parenthood but has more to offer.
It explores issues such as taking responsibility, adapting to change, and finding meaning and satisfaction in life.
03. Deep Love: Ayu No Monogatari
Mangaka: Yoshi, Yoshii Yuu
Volumes: 2
Chapters: 8
Genres: Drama, Romance, School Life, Tragedy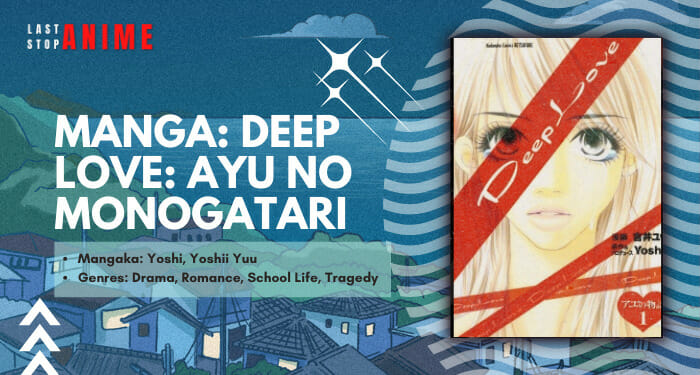 In her own opinion, Ayu believes that nothing, not even the future, will ever be able to give her what she desires.
Ayu ends up selling her body due to this, but an encounter with an older woman may lead to a change of heart.
Deep Love Ayu no Monogatari isn't your usual romance manga. Ayu's story isn't funny, and if you're emotional, your soul will be crying in no time. In Deep Love, Ayu sells her body, so be prepared to see nudity and some sex scenes.
Deep Love Ayu no Monogatari explores deep themes of suffering and mortality. You know it's a sad manga and will leave you in tears right from the bat.
02. Futatsu No Spica (Twin Spica)
Mangaka: Yaginuma, Kou
Volumes: 16
Chapters: 97
Status: Completed
Genres: Drama, Sci-fi, Supernatural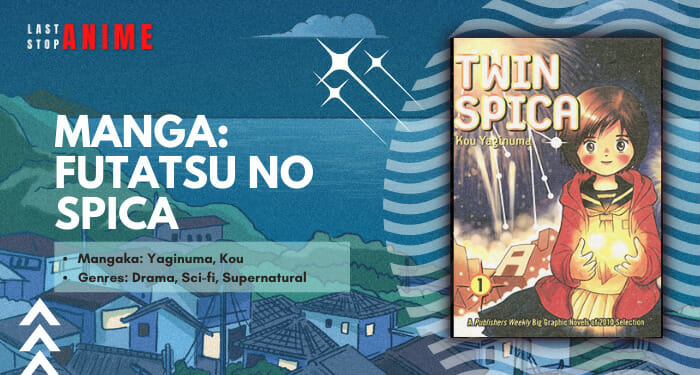 Asumi, Kei, Marika, Fuchuya, and Shu, all elementary school children, enroll in the elite Tokyo Space Academy to become future astronauts.
The subject of dreaming comes up frequently in the physical and mental trials they face on their journey. Twin Spica is a story of a girl who struggles with life's challenges but never gives up on her aspirations.
Twin Spica is a tragic and sad manga that bathes the readers in pain, giving nostalgic vibes.
01. Oyasumi Punpun (Good Night Punpun)
Mangaka: Asano Inio
Volumes: 13
Chapters: 147
Status: Completed
Genres: Drama, Psychological, Seinen, Slice of Life.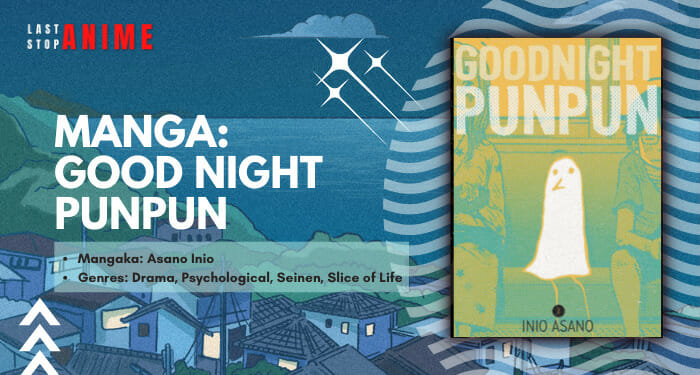 Oyasumi Punpun is a sad and complicated manga about a quiet boy. Punpun Onodera is a typical 11-year-old Japanese boy.
Punpun is a boy depicted as a bird but lives a regular human existence and must deal with life's terrible realities.
Punpun's life begins to take on an adult shape when he meets Aiko Tanaka, a new girl in his class.
Punpun learns something else when his father assaults his mother one night: the people he admires aren't as great as he believes.
Punpun's bashful persona shifts to that of a stubborn loner as his issues worsen.
Oyasumi Punpun is relatable since it covers depression and anxiety. Asano Inio is a master of sad manga and understands angst deeper, which is evident in her other manga.