Anime has a lot of genres that cater to a variety of audiences, and Yaoi is one of those genres. Yaoi is an acronym for "yama nashi, ochi nashi, imi nashi," which translates as "no peak, no fall, no meaning" in Japanese.
Yaoi is a unique word that a group of people made up to talk about stories and pictures that show love and romance between boys.
What Is Yaoi Manga or Yaoi Genre?
Yaoi is a genre of fiction that features romantic relationships between men. It is also known as boys' love or BL and is aimed at female readers.
The stories frequently center on the emotional and personal relationships of male characters. They may feature elements of love, romance, and sensuality at times.
In the context of yaoi fiction, the acronym is used to imply that the stories are not meant to be taken too seriously and are just for entertainment purposes.
Yaoi is typically depicted in manga, anime, and light novels but can also include other forms of media, such as video games and films.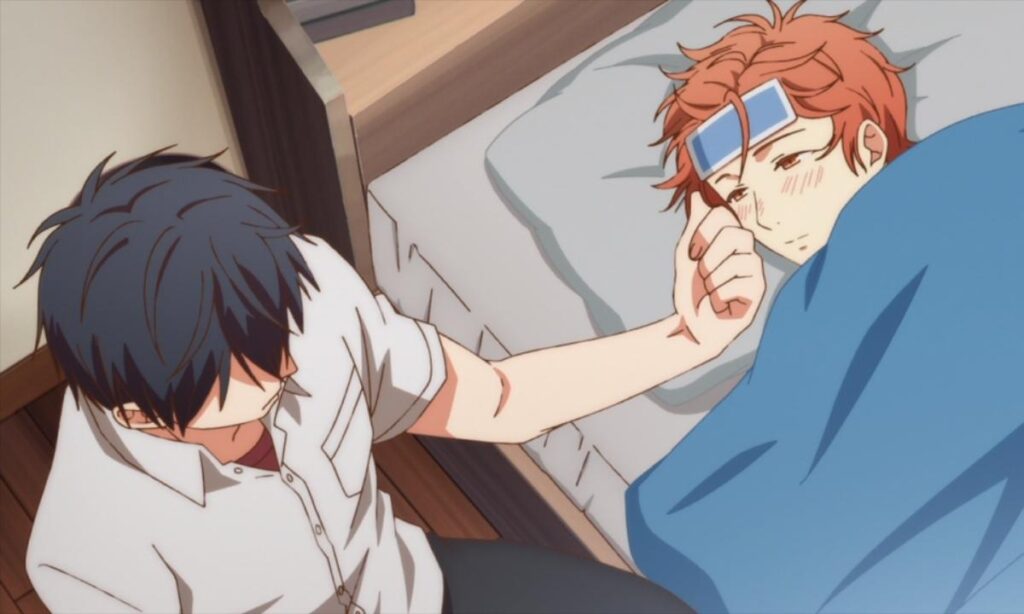 What Is The Difference Between Shounen Ai and Yaoi Manga?
Yaoi and Shounen Ai focus on romantic and sexual relationships between male characters. However, there are some differences between the two.
Shounen-Ai, sometimes known as "Boys' Love," is a genre that focuses on the emotional bonds between two male characters.
It is important to note that Yaoi is a form of fiction and does not reflect real-life relationships or sexualities. In some cases, Shounen Ai stories may have explicit sexual content.
Compared to Shounen-Ai, Yaoi is more explicit and graphic in depicting sexual topics.
It's worth noting that the definitions of these genres can vary and overlap, and they are often used interchangeably.
On the other hand, Yaoi is a genre that focuses solely on male characters' sexual relationships.
What More Yaoi Manga Offers?
Yaoi indeed focuses on male homosexuality, but it also sheds light on how gay relationships are and the issues they have to face.
Since their target is primarily female, many Yaoi manga will have a heartwarming storyline.
The yaoi genre evolved into something that offered way more than just sex. The manga authors pen yaoi stories with some actual depth.
So today, we are counting on our picks for the best yaoi manga or boys' love manga series.
25. Only The Flower Knows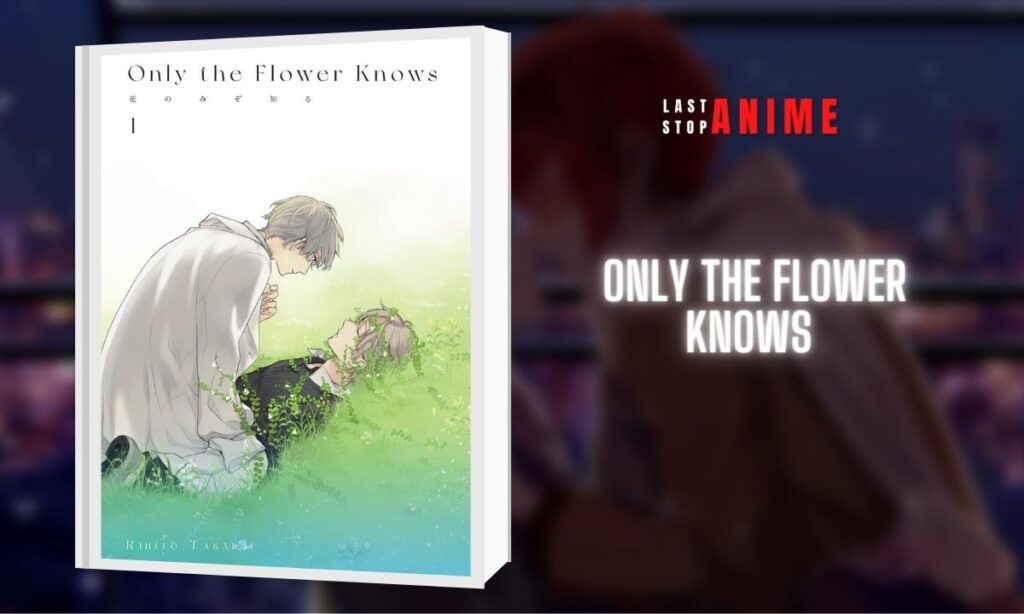 Volumes: 3
Chapters: 13
Status: Finished
Published: Oct 19, 2009 to Jul 19, 2012
Genres: Slice of life, Yaoi, Drama, Romance, Erotica
Authors: Takarai, Rihito (Story & Art)
Takarai Rihito wrote and illustrated the 3-volume manga series, Hana Nomi Zo Shiru, starting in 2009.
It follows the story of Youichi Arikawa and Shouta Misaki's chance meetings.
Arikawa has poor eyesight, so he could not make out Misaki during their first two encounters.
Despite this, Arikawa had dreams with Misaki as the focal point, making him enamored with him.
The third time they crossed paths was when Arikawa wore his glasses and recognized his name.
Arikawa mustered the courage to confess his feelings to Misaki finally. What will be his response?
Read the story to find out! This series is intense and emotionally charged, so it only makes sense to begin with such a powerful narrative.
You can trust that this is merely the beginning of an unforgettable journey.
24. Life: Happiness Depends Upon Ourselves
Volumes: 1
Chapters: 6
Status: Finished
Published: Aug 12, 2016 to Jan 14, 2017
Genres: Drama, Slice of Life, Erotica
Authors: Tokokura Miya (Story & Art)
Tokokura Miya's single-volume manga series, Life: Senjou no Bokura, was first released in 2016.
It follows the story of Yuuki Nishi and Akira Itou, who have connected through the White Line Game.
This game consists of the two players supporting each other for mutual benefit.
As time passes, however, Itou begins to feel discontent with their relationship being limited to just the game.
Itou is certain that Yuuki detests him, but this isn't the situation.
Yuuki stresses more over Itou's lack of presence.
Itou gets so upset that he feeds Yuuki to the sharks, believing she despises him; however, this is not the truth.
This manga educates people on being grateful for those around them.
No one can be truly independent forever, and as time passes, you will require others more and more.
You have to remember that joy lies in your hands!
23. Blue Sky Complex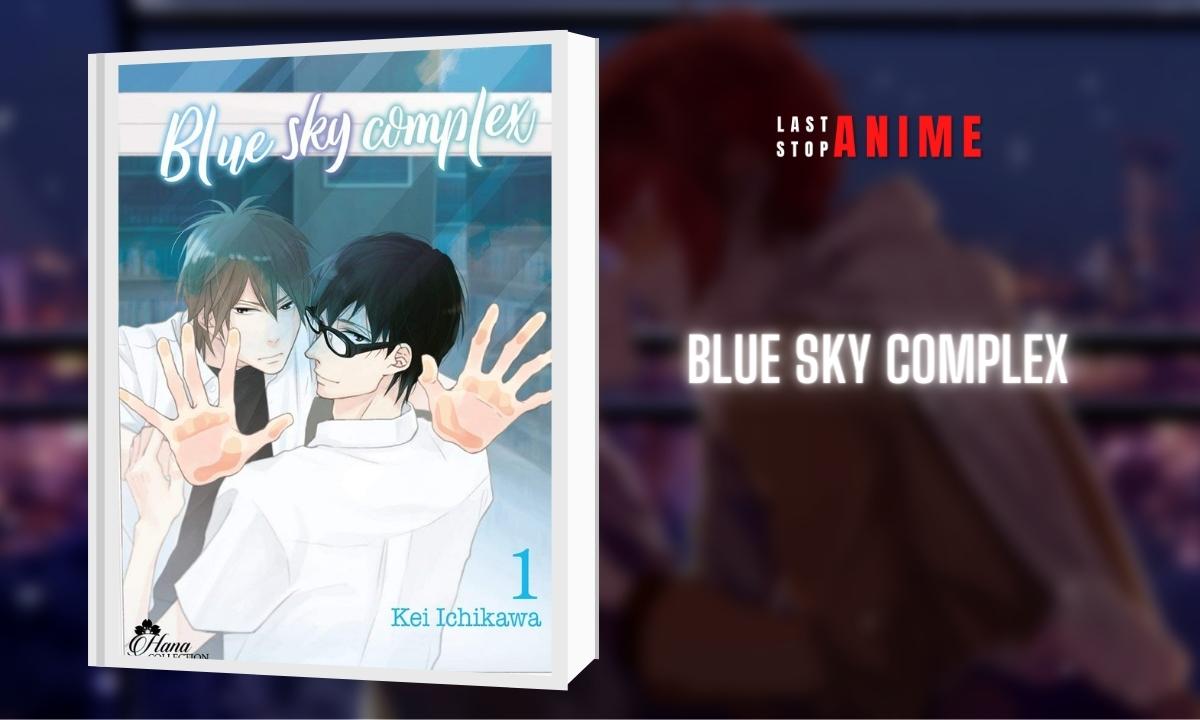 Volumes: Unknown
Chapters: Unknown
Status: Publishing
Published: Sep 25, 2013 – ?
Genres: Drama, School Life, Slice of Life, Yaoi, Erotica
Authors: Ichikawa Kei (Story & Art)
Motochika Narasaki, a character in the manga series Blue Sky Complex by Ichikawa Kei, first published in 2013, is born into a large and noisy family.
As such, he never has time for himself. When he's given a chance to take on volunteer work at a library, though, he takes it.
Terashima, known for being both rude and cold, also works there.
When in the library as servicemen, they better understand one another, taking their relationship in an unexpected direction.
This relationship then undergoes a series of complex transformations.
This basic yet interesting school Yaoi series includes touches of slice-of-life elements.
If you're fond of school-related narratives, this is a perfect read.
22. Finder Series
Volumes: Unknown
Chapters: Unknown
Status: Publishing
Published: 2001 – ?
Genres: Action, Yaoi, Drama, Erotica
Authors: Yamane Ayano (Story & Art)
Up next, we have the Finder Series. Written and illustrated by Yamane Ayano, it began publishing in 2001.
It is similar to Death Note in its story of two people chasing each other unexpectedly.
Akihito Takaba is an extreme photographer striving to expose the wrong; Ryuichi Asami is an elite businessman who engages in a chase with Takaba.
Akihito Takaba is renowned for his remarkable photographic talent. Ryuichi Asami is a powerful businessman with impressive standing in the business world.
Nonetheless, he conducts all illegal activities in secret. When these two clashes, matters become convoluted and a game of cat and mouse chase- who will come out on top?
The wealthy or the passionate? This manga isn't solely Yaoi, and it takes time to develop characters and slowly build relationships, making the series both pleasing and enjoyable.
The two characters engage in thrilling battles as Takaba attempts to expose wrongdoing and Asami works to protect his interests.
21. Twittering Birds Never Fly
Volumes: Unknown
Chapters: Unknown
Status: Publishing
Published: Aug 1, 2011 – ?
Genres: Drama, Mature, Psychological, Smut, Tragedy, Yaoi, Erotica
Authors: Yoneda Kou (Story & Art)
This story is full of drama and depth, so it's great for those who appreciate such qualities.
Yakuza Yashiro has been entrusted with a new bodyguard; however, he appears useless.
He has one true love, Kageyama, and this story follows him as he attempts to make it work.
If you want something new and entertaining, this is the manga to read!
Though the concept may not be groundbreaking, its execution ensures that it will remain in your memory long after you finish reading.
The story follows a developing love between two characters, one of whom is an enthralled bodyguard and the other a Yakuza member.
All of this is presented in an entertaining format!
20. Only Serious About You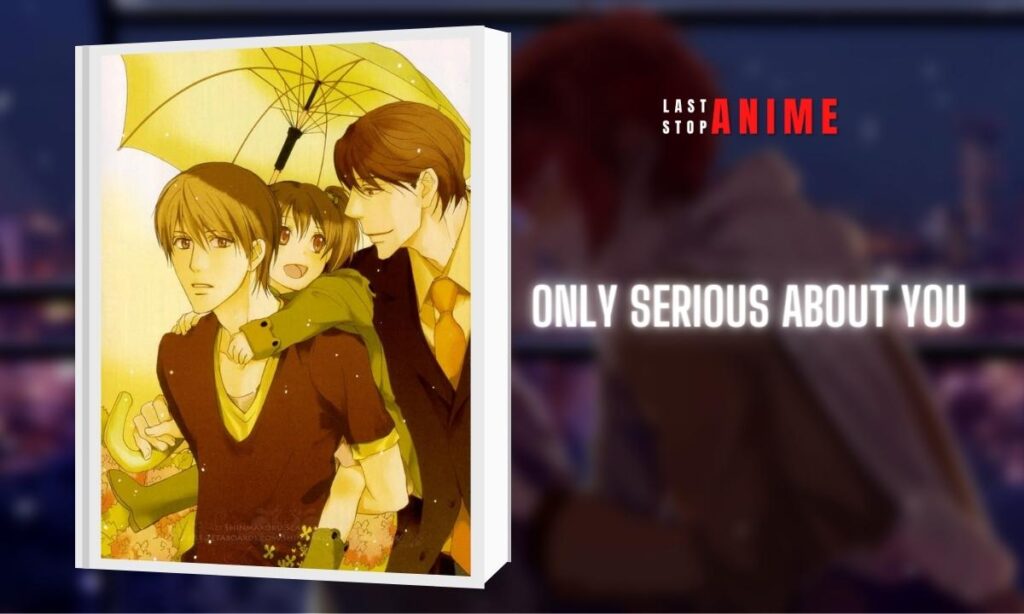 Volumes: 2
Chapters: 15
Status: Finished
Published: Apr 26, 2008 – Oct 7, 2010
Genres: Drama, Romance, Erotica, Comedy, Shounen ai, Slice of life, Yaoi
Authors: Asou Kai (Story & Art)
Are you searching for a manga that features heart-breaking romance? Something that will make you shed tears? Then Sorenari Ni Shinken Nan Desu is the place to be.
This two-volume series began in 2008 and was written and illustrated by Asou Kai.
The story follows Oosawa, the father of one daughter, who is often seen with different lovers.
He was a frequent visitor to Yoshioka's shop, so Yoshioka got to know his character well.
Yoshioka, who was not expected to appear, helps out the main character when he is in trouble with his daughter.
It begs the question: why did Yoshioma do this, and what are his intentions?
This manga's beautiful narrative will make readers emotional about its characters and their relationship. That is what makes it so special.
19. Koi ja Nai kedo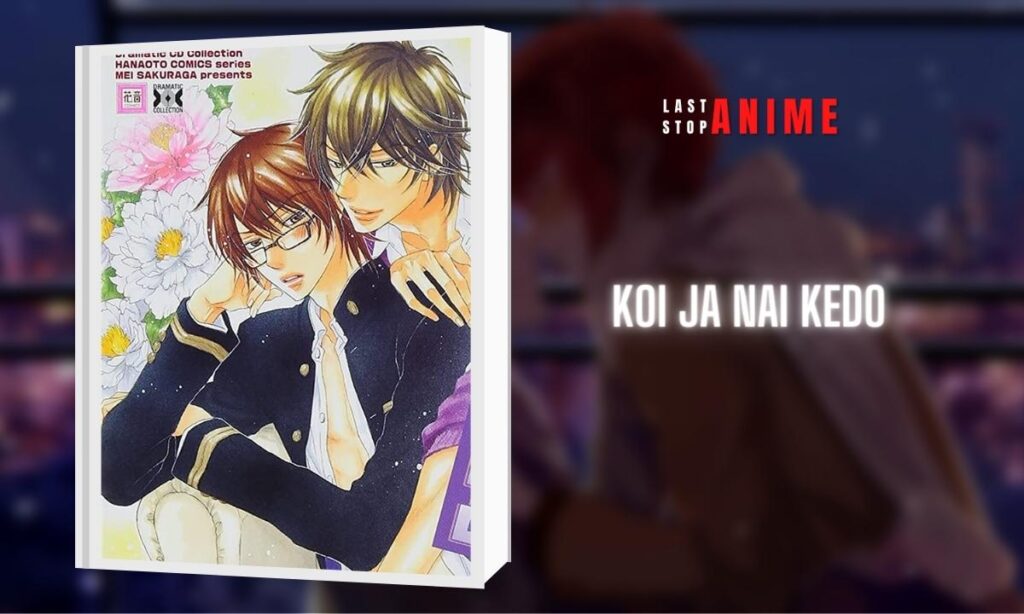 Volumes: 1
Chapters: 5
Status: Finished
Published: Jan 2009 – ?
Genres: Comedy, Drama, School life, Yaoi, Erotica
Authors: Sakuraga Mei (Story & Art)
Koi Ja Nai Kedo, a manga series written and illustrated by Mei Sakuraga in 2008, is only one volume long.
It follows the lives of Yukimura, Vice President of the Student Council, and Shinonome, who has been his childhood best friend.
There is a secret from Yukimura's past that only Shinonome knows about—one he will do anything to conceal
Shinonome is the worst student in the entire school, so it would be difficult to exclude him.
What will happen if Yukimura can't get him to stop?
This manga follows a kid with a bad reputation, accompanied by his friend who excels academically – or perhaps the opposite.
In either case, what's important is how much enjoyment you'll have while reading this.
This will likely be the most enjoyable manga you will read.
18. The Titan's Bride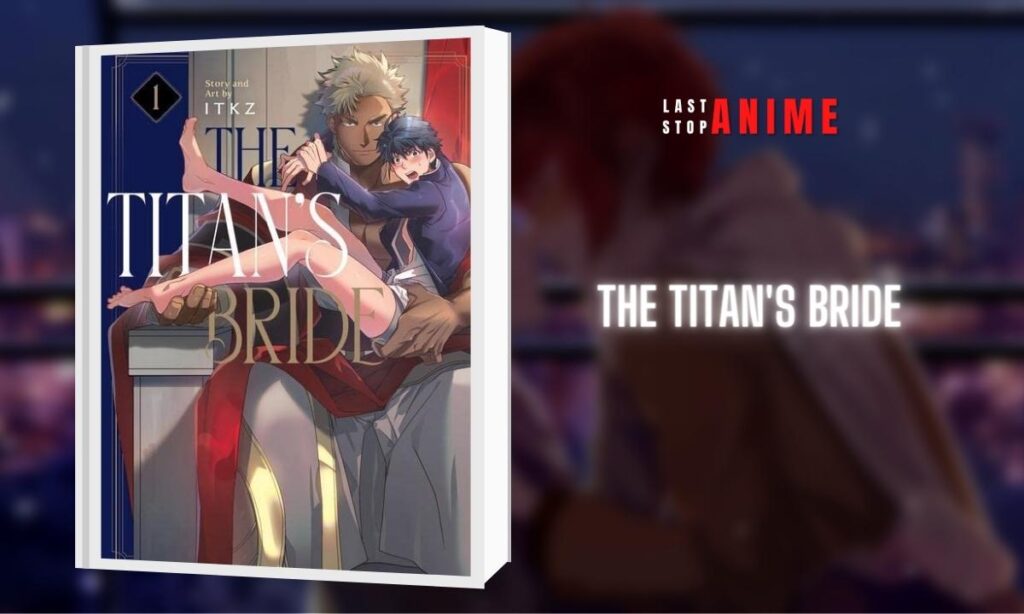 Volumes: Unknown
Chapters: Unknown
Status: Publishing
Published: Mar 27, 2019 – ?
Genres: Fantasy, Comedy, Yaoi, Smut, Fantasy, Erotica
A great yaoi manga series to begin our list, this could become a very addictive one that you will be immensely drawn to.
The art is remarkable, and the characters are captivating, too – so much so that you may re-read it multiple times.
Kouichi Mizuki possesses a handsome and athletic physique, earning him fame among his peers.
He is close to enrolling in college, yet he isn't sure of where to go. His basketball friends supported him during troublesome times.
Suddenly, he wakes up in a vast chamber, and Caius Lao Bistail, Prince of Titans, proposes that he should be his bride.
When Kouichi goes berserk with this proposal, Caius suggests that he ponder it over for at least one month before making any decision.
17. Found Something Good!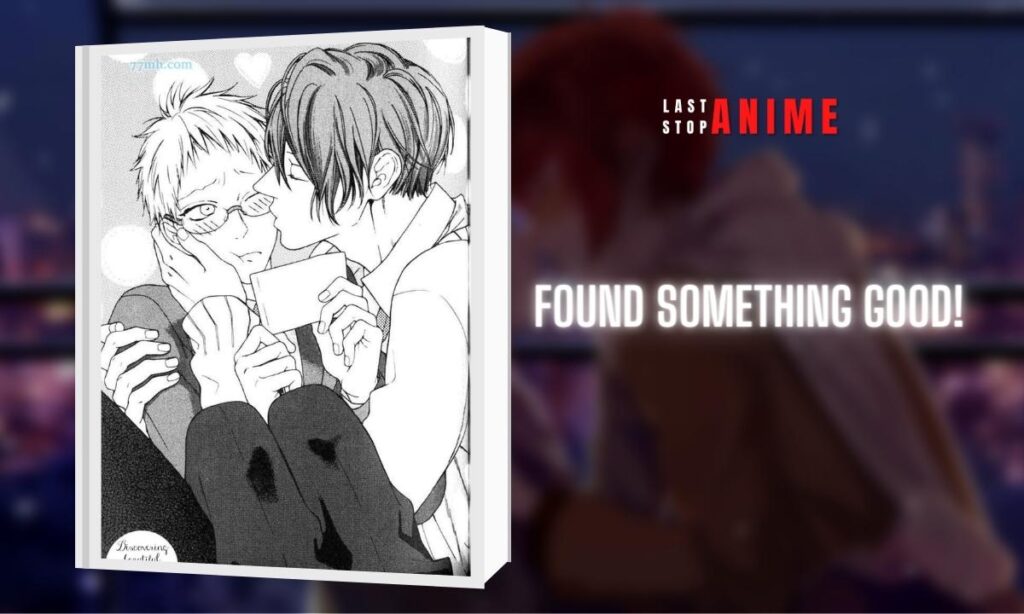 Volumes: 1
Chapters: 6
Status: Finished
Published: Aug 2013 to Apr 2014
Genres: Comedy, Romance, School Life, Yaoi, Erotica
Authors: Hinako (Story & Art)
On his first day of school, Koharu is taken aback to find himself in the nurse's office.
After a brief nap, he wakes up directly beneath the rooftop, refreshed for his next course.
Yoshiharu is beaming at him, glad that he has come. Manga senpais are usually depicted as handsome and well-liked fellows.
Yoshiharu fits this description but also turns out to be surprisingly clingy.
Watching the tall Yoshiharu chasing after Koharu and making him undress in school while introducing them to an adult world of sex is undeniably cute, which makes this manga incredibly sexy.
16. Sick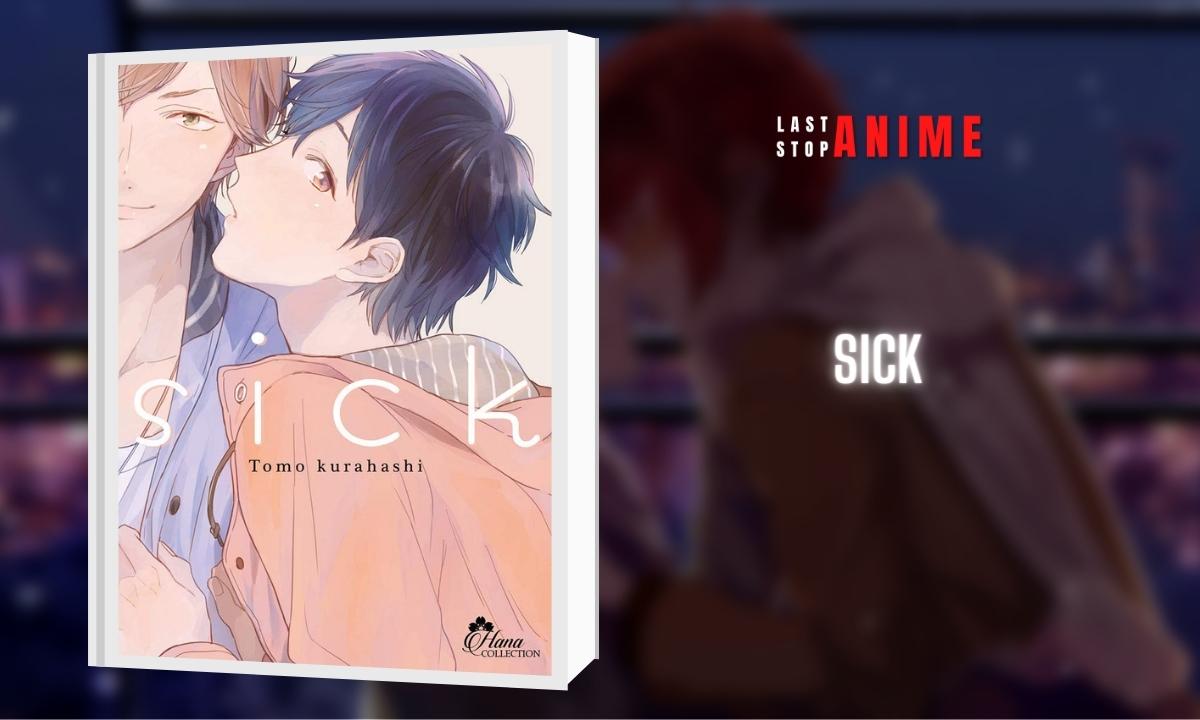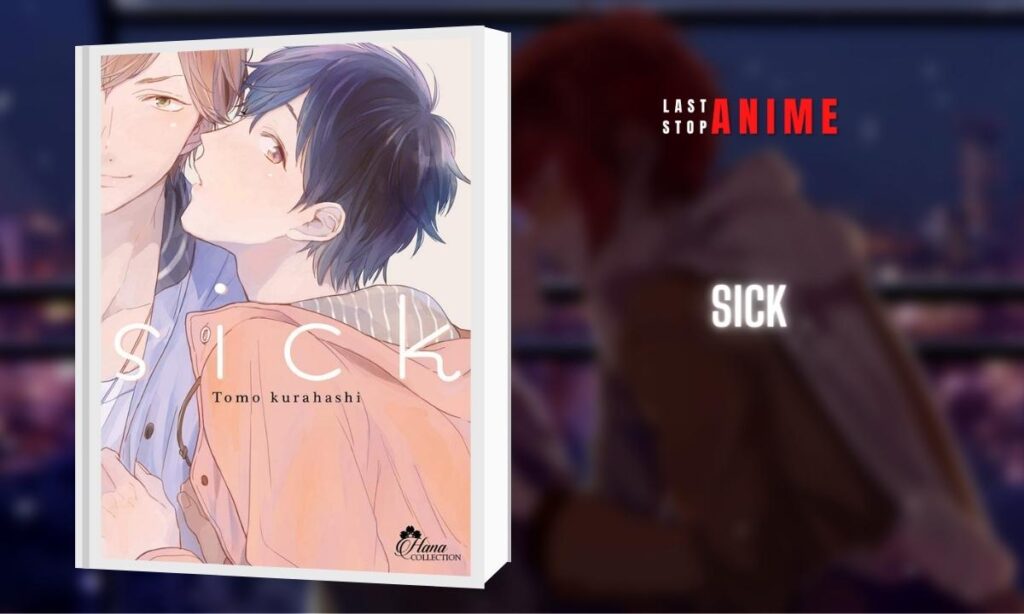 Volumes: 1
Chapters: 7
Status: Finished
Published: Dec 24, 2013 – Dec 24, 2014
Genres: Slice of life, Yaoi, Erotica
Authors: Kurahashi Tomo (Story & Art)
Even though Sudou is attractive, wealthy, and well-known, he can't get Kishi to become his friend. He cannot make a connection even with all of his resources at his disposal.
Maybe there is something else that he desires. His decision to pick on Kishi seems quite trivial because back in middle school, he met a girl who was the spitting image of him; this left an indelible mark on his self-esteem after that.
The taunting between Kishi and Sudou is typical of a middle-school setting, but their bond becomes more profound nevertheless.
Sudou puts in extra effort to try to draw Kishi's attention, but Kishi doesn't seem bothered by it.
In the end, they have a great time together in bed.
15. Ten Count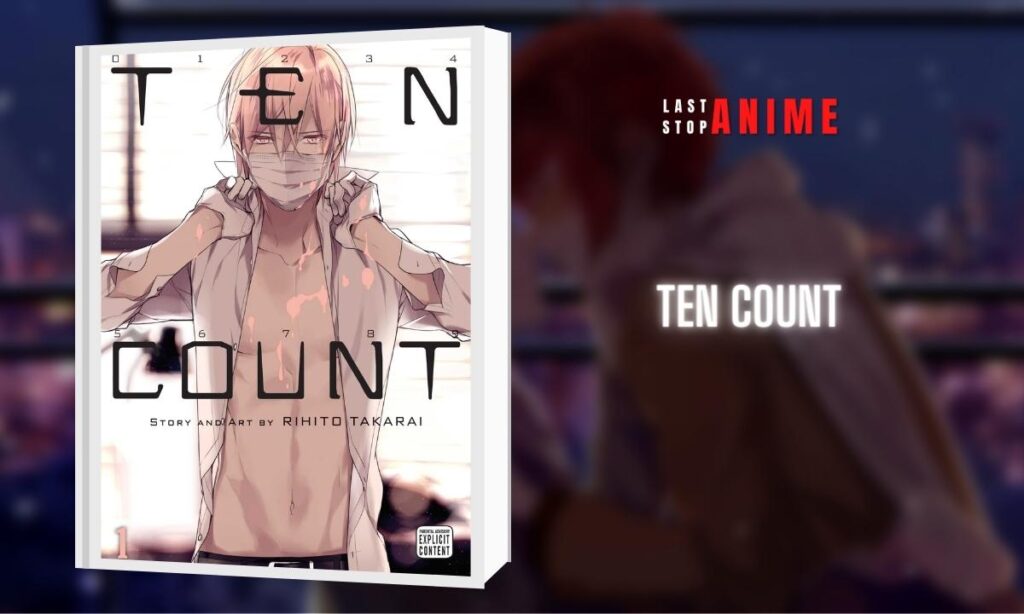 Volumes: 6
Chapters: 51
Status: Finished
Published: Jul 13, 2013 – Nov 14, 2017
Genres: Romance, Drama, Psychological, Slice Of Life, Smut, Yaoi
Ten Count stands out for its narrative dynamism. Though it incorporates some coercive elements, the story is remarkable, and the presentation is quite amusing.
Once you've finished reading it, you'll find it difficult to shake off; you might feel a weight in your heart as if saying goodbye to a childhood friend.
Unlike many other mangas focused solely on BL, this one portrays an intimate relationship. If you're a story-driven manga fan, try this one.
Tosawa Corporation's secretary, Shirotani, has a compulsive disorder leading to him washing his hands until bleeding. He is also the president of the company.
He wears gloves whenever he leaves the house to prevent further damage.
After an accident leads him to meet Riku Kurose, Shirotani's condition is quickly discovered by Kurose.
Shirotani is advised to go to Shimada Psychosomatics, where Kurose would treat him.
Shirotani wonders if Kurose's willingness to help is motivated by something other than kindness.
This is one of the best yaoi manga series with some psychological twists in the stories.
14. First Love Encounter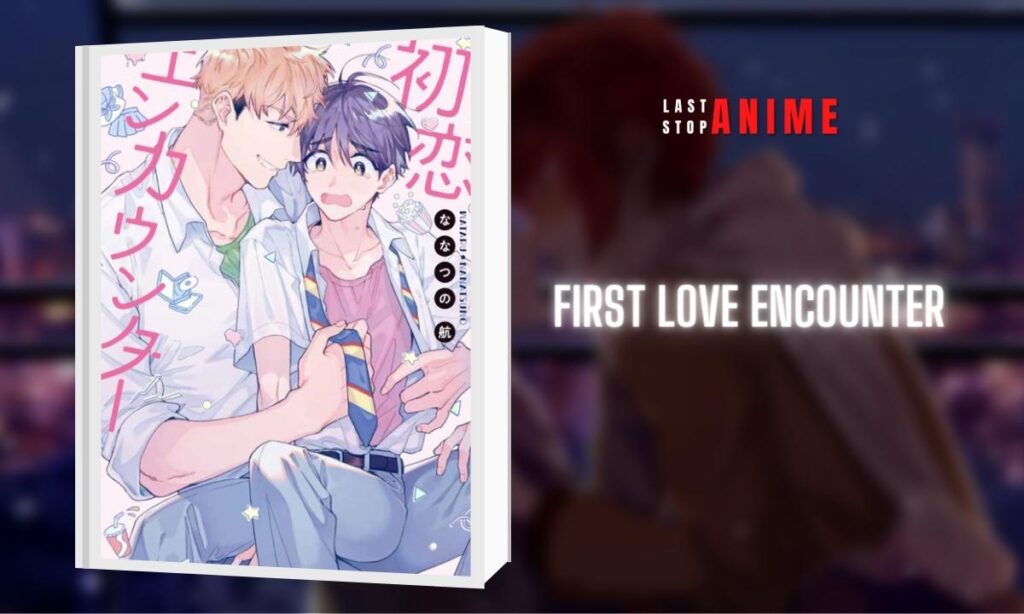 Volumes: 1
Chapters: 6
Status: Finished
Published: Dec 25, 2017 – Aug 24, 2018
Genres: Romance, Yaoi, Erotica
Authors: Nanatsuno Wataru (Story & Art)
Mine wishes his high school entrance would be perfect, which could result in him finding love and a girlfriend.
Unfortunately, things take a turn when he puts Hachikaku at risk due to the latter having "a minor issue."
Hachikaku is taken aback and perplexed when Mine helps him with this difficulty.
He proposes that they should attempt different methods to find an effective resolution.
Hachikaku's romantic prospects have been greatly diminished as the female he had been wooing found out that his erectile dysfunction has hindered him from engaging in any intimate activities.
Mine was first reluctance to assist in Hachikaku's recovery, but that fades as he finds joy in helping his fellow man.
It is easy to imagine that the main characters will have lots of sexual activity.
13. Candy Color Paradox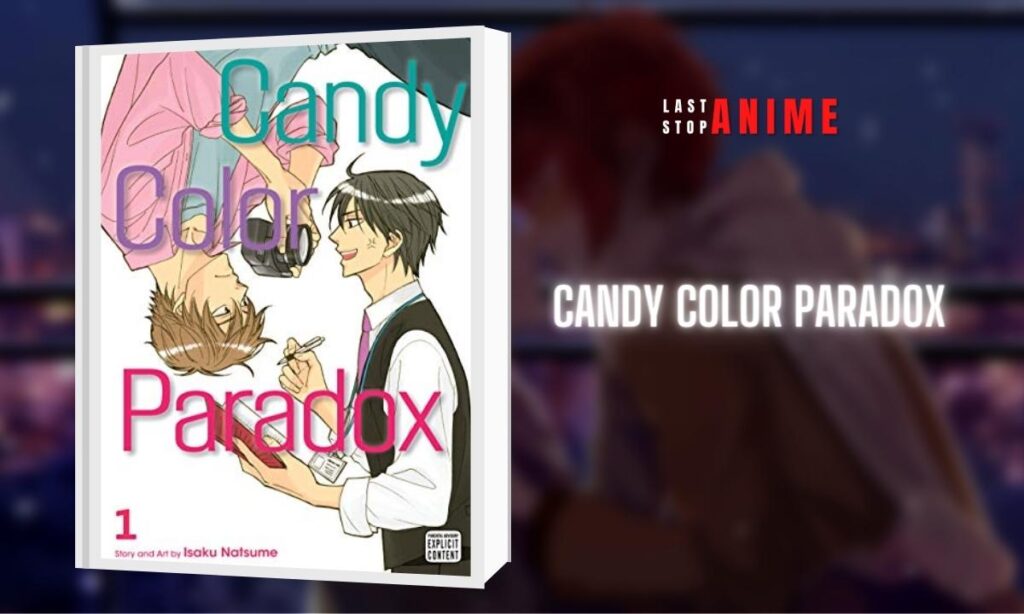 Volumes: Unknown
Chapters: Unknown
Status: Publishing
Published: Dec 14, 2009 – ?
Genres: Comedy, Drama, Erotica, Romance, Slice Of Life
The manga Ameiro Paradox will give you a pleasant and tender experience, even if it's not the genre you're used to.
Before starting this manga, are you prepared to give up your sleep? The plot is so captivating that it will keep you on the edge of your seat.
We think it's an awesome way to pass the time if boredom has set in.
Onoe is a weekly magazine reporter, and Kaburagi is the photographer for the same magazine.
They consider themselves competitors, but there are no clashes between them.
Kaburagi and Onoe, both rivals, face challenges when working together; Onoe is honest, while Kaburagi has a strong sense of ethics.
Will the two be able to set aside their rivalry and discover something more for each other while pursuing a scandal? Or will their rivalry become even more intense?
12. Delusion Elektel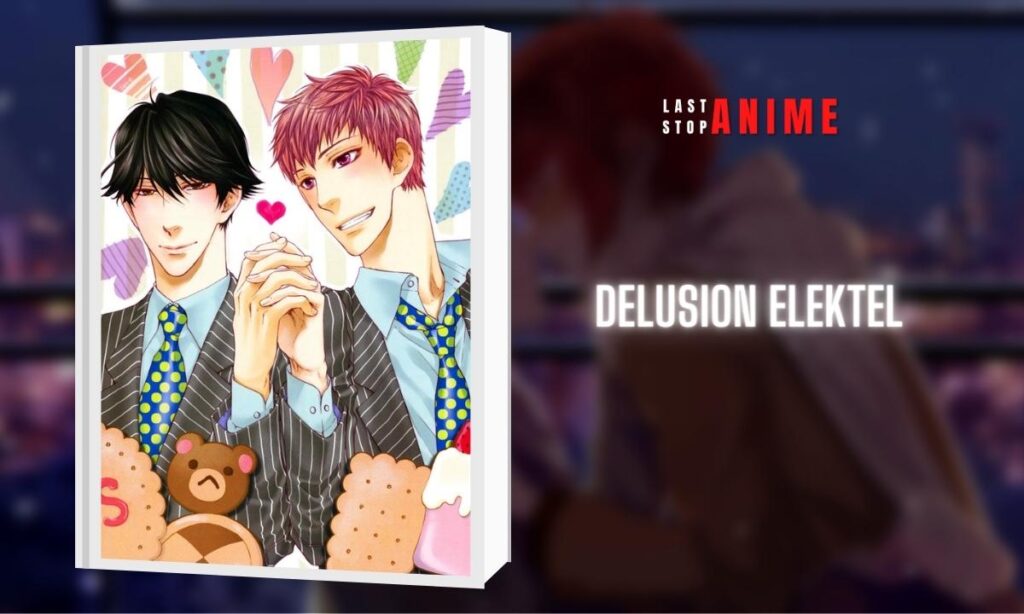 Volumes: 4
Chapters: 25
Status: Finished
Published: Apr 30, 2009 – Nov 30, 2012
Genres: Comedy, Erotica, Comedy, School life, Yaoi
The relationship between best friends is said never to be commonplace. Elektel Delusion narrates the captivating romance of two old best friends, which will lead you to feel an attachment towards them, almost as if you wish to console them.
Regardless of your disposition, this manga makes for a great read.
The two main characters, Shunpei and Fumi, have been best friends for a long time, and they often skip lessons in order to hang out on the rooftop.
Shunpei is taken aback when Fumi reveals that he believes he might be gay.
Fumi quickly clarifies that he is already in a relationship with a woman to ease his friend's worry. Is this true?
Could there have been another motive behind the statement? It may be worth investigating further.
11. Papa Sex Caramelized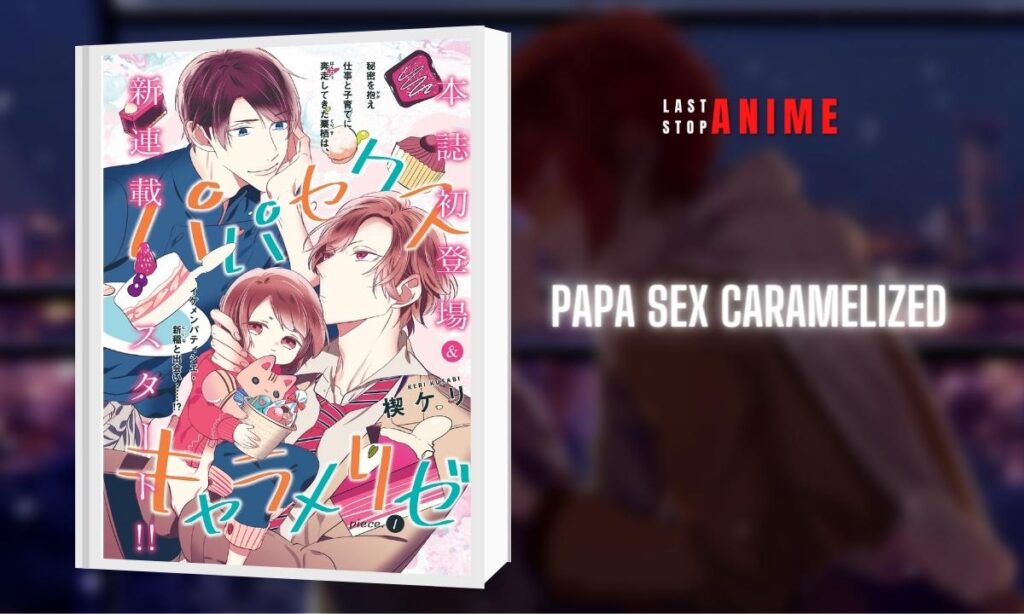 Volumes: 1
Chapters: 8
Status: Finished
Published: May 30, 2019 – Jan 29, 2021
Genres: Slice of Life, Erotica
Authors: Kusabi Keri (Story & Art)
Minoru is an accomplished professional and a dedicated father. So when he meets Niina, the patisserie owner, he knows that his treats should be part of his next job interview.
As they get to know each other better, Minoru's hidden truth comes out: he is gay. Though initially hesitant to admit it, Minoru cannot deny his attraction towards Niina.
The two end up in bed together, and their relationship deepens further. Finally, Minoru makes the tough decision to part ways with Niina to do what is right for Honami.
Even though it's been a tough journey, there is a happy conclusion at the end.
With only one volume, we get to see great character development. This sweet story is one of the best yaoi manga series.
10. Love Nest
Volumes: 2
Chapters: 13
Status: Finished
Published: Apr 13, 2018 – Mar 14, 2019
Genres: Drama, Erotica
Authors: Minazuki Yuu (Story & Art)
Hoizumi, motivated by heartbreak, decided to begin dating men and began to visit a gay bar. There, he confided his struggles with loneliness in an apartment building to the master.
The master of the bar kindly offered him one of his apartments to stay in. Yet, he did not tell Hoizumi that Asahi would also be residing there with him.
Surprisingly, two men living in the same room can produce magical results.
It's easy to imagine the dynamics of two men living together and the tension that can arise between them.
Despite this, their relationship develops over time. We appreciate the tension that builds throughout and can't help but enjoy the hot sex scenes and well-crafted story that follows.
09. Rutta to Kodama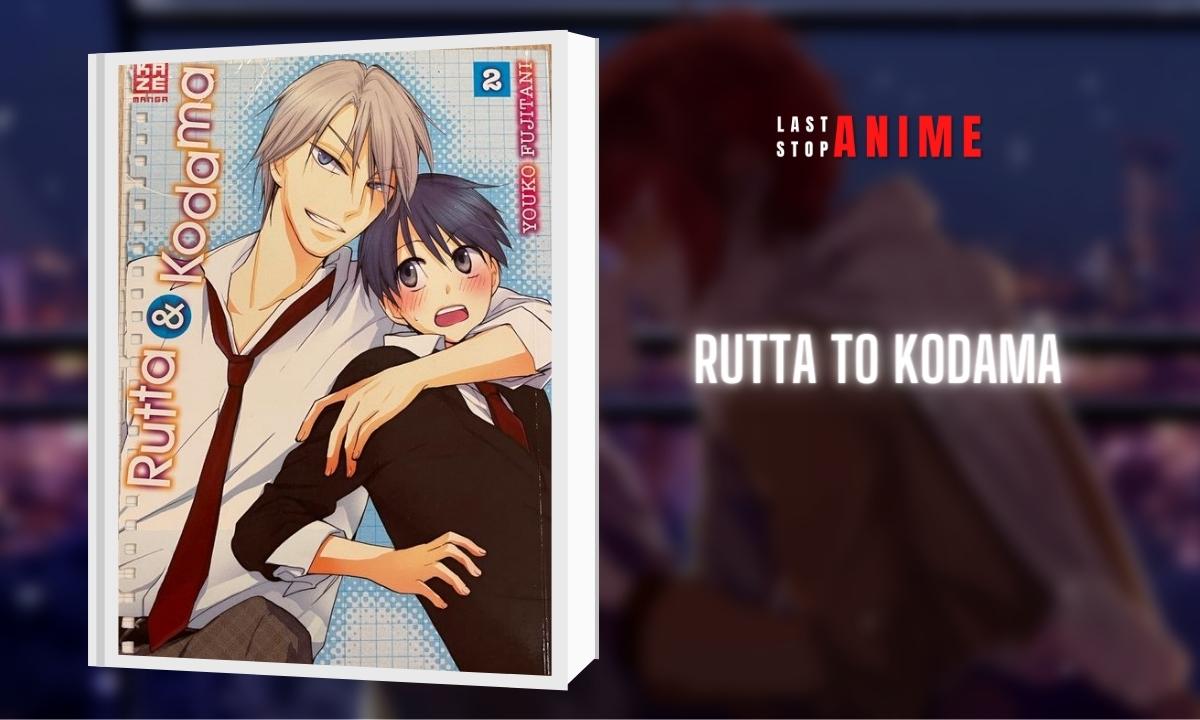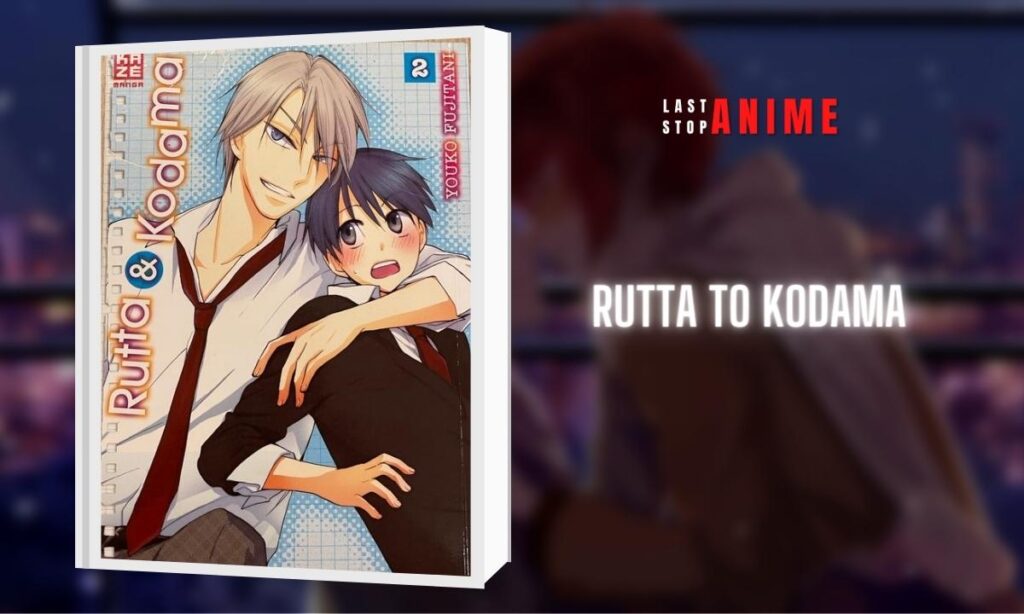 Volumes: 3
Chapters: 21
Status: Finished
Published: 2009 to 2012
Genres: Romance, School life, Yaoi, Erotica
Authors: Fujitani Youko (Story & Art)
If you don't like stories with many character conflicts and long narratives, then this manga is not for you.
Rutta was a delinquent for many years, but now he shares a room in the house with Kodama, a nice man.
He grows to be increasingly aware of his responsibilities. Finally, Rutta expresses his feelings to Kodama but is unsure if they are genuine.
After seeing his wounds from overdoing it in the fights, she accepts him, realizing how much he cares.
Rutta to Kodama is a slow-burn romance story. The story revolves around the normal life of two main characters.
This manga is one of the most acclaimed yaoi manga of all time. It's just three volumes long and easy to follow.
Every part of the story contains delightful romance and funny conversations that will warm your heart.
08. No Touching at All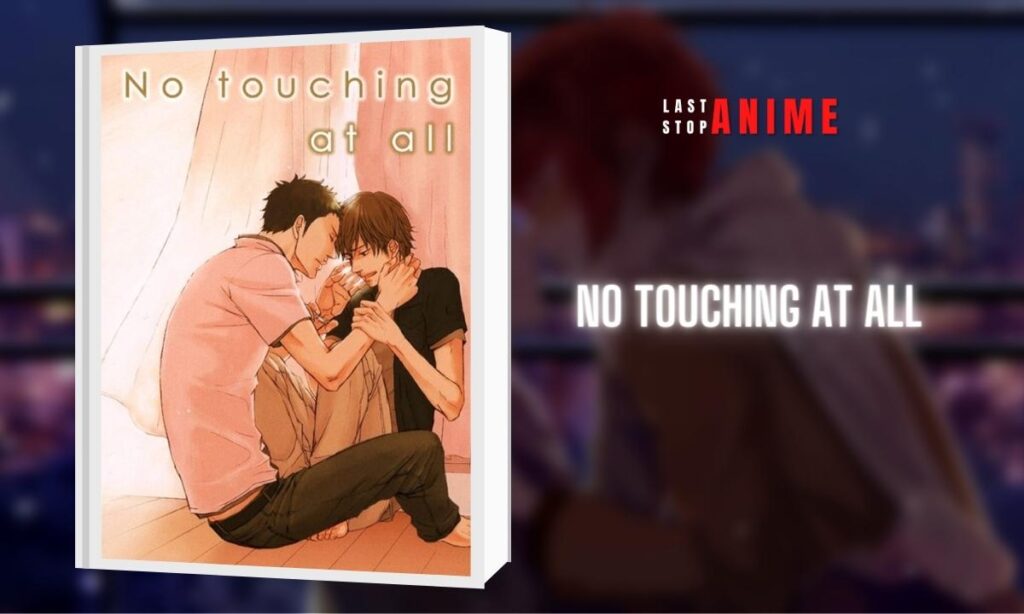 Volumes: 1
Chapters: 9
Status: Finished
Published: Sep 1, 2008
Genres: Yaoi, Drama, Erotica, Romance
Authors: Yoneda Kou (Story & Art)
Shima gets stuck in an elevator with a drunk individual on his first day of work. Shima is in a tight spot when he finds out his boss is the same man he's been so rude to.
His superior helps him with his overwhelming problems, leading to a simpler life.
Can he move beyond what has already happened and accept this complex relationship?
Can he go back to how things were before? It appears unlikely for him to do the first option.
This short manga has just one volume and nine chapters. However, it has an impressive concept and follows the story without errors.
Its characters and storyline are relatable. There are no issues with the artwork either; it is perfect.
The romance in this yaoi series reaches beyond bounds, and it's even more enjoyable when shared with someone special.
This Yaoi manga has no extraordinary features, but they all come together to create something truly heartfelt.
07. Mother's Spirit
Volumes: 2
Chapters: 13
Status: Finished
Published: Sep 22, 2014 – Mar 22, 2019
Genres: Comedy, Romance, Yaoi, Smut
Authors: Enzou (Story & Art)
Ryouichirou, capable of many feats, has focused on helping a non-Japanese speaker from a developing nation with their language barrier.
He strives to make sure they can communicate with ease.
Ryouichirou was asked to do a favor for the chairman of his university and had limited options.
He meets Qaltaqa, a proficient fighter who has an alluring appeal. Ryouichirou is confused by technology, even though the warrior cannot understand it.
If Qaltaqa were to say his name out loud, Ryouichirou would not be startled. Tales of enemies and lovers are always captivating, especially if they are attractive men!
Ryou needed some time to get used to Qaltaqa being around. Nevertheless, it was amusing seeing Ryou trail behind the proud tribesman in a timid manner.
Qaltaqa is dominant in his bedroom and doesn't need any help.
Although they start off as opponents, Ryouichirou and Qaltaqa soon become friends.
06. Crimson Spell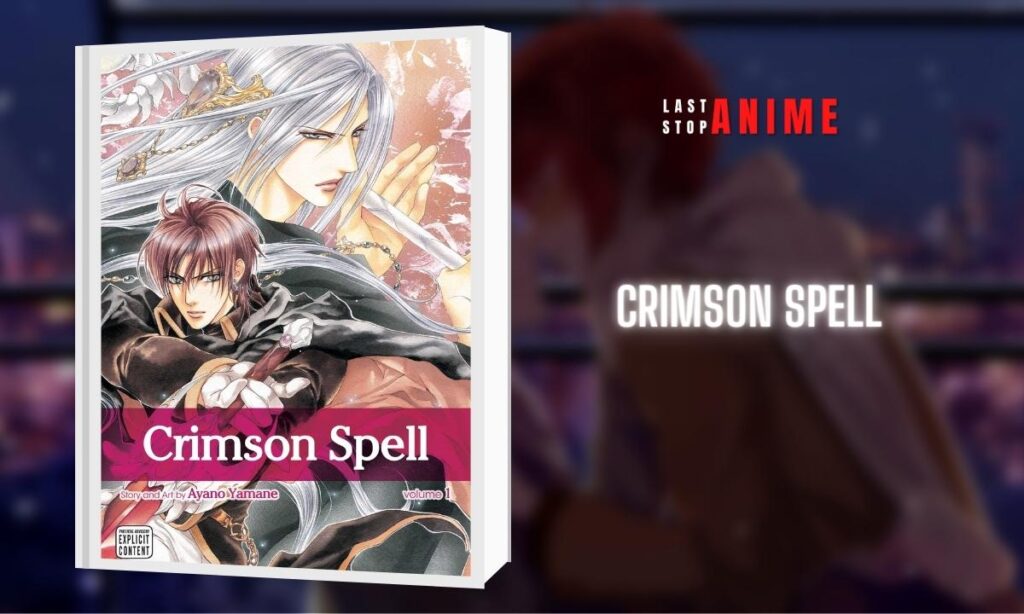 Volumes: 7
Chapters: 50
Status: Finished
Published: May 22, 2004 – Jan 22, 2021
Genres: Action, Adventure, Comedy, Smut, Yaoi
Yamane Ayano is renowned for her skill, and it shows in Crimson Spell, the premier yaoi manga of the fantasy genre made a decade ago.
It stands out as an exemplary work that has a classic plot and is unbeatable. Prince Vald turns into a beast due to the hex of a magical, crimson sword.
Vald is setting off on a quest to break the spell with Havi, a dashing and attractive sorcerer.
However, he does not understand that Havi channels his abilities to contain his extreme passion.
This work is undefeatable within its genre with its standard plotline. However, this Yaoi manga artist knows how to draw the audience in with its art.
Their expedition is an interesting spin on this unlikely partnership. With a charming love story and some hot sex scenes, this Yaoi manga will leave you wanting more.
Are you looking for some hardcore Yaoi action? Just go with your gut; it is one of the best yaoi manga series out there.
05. The worst Yankee and loser dog me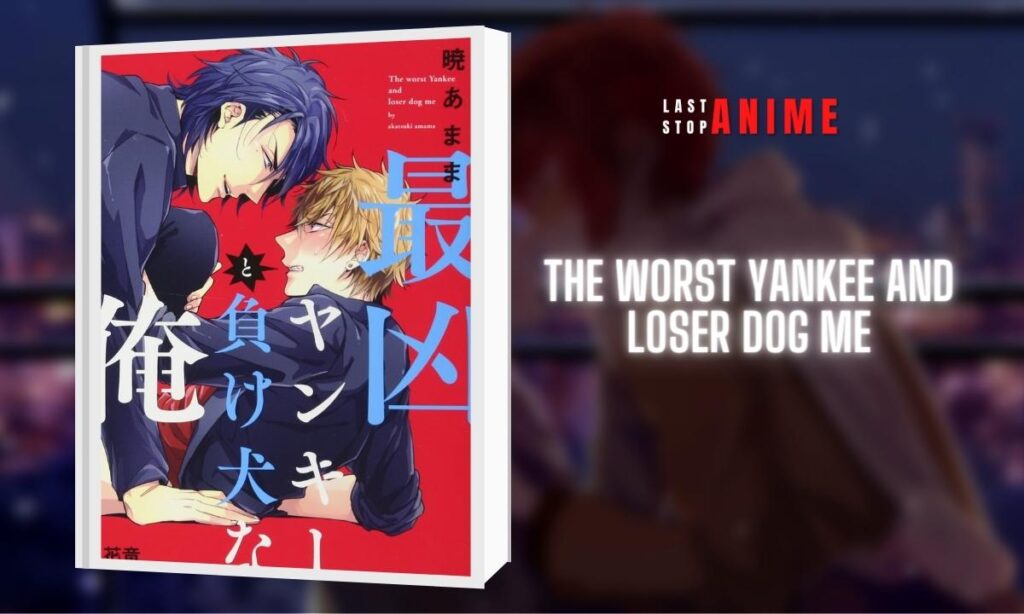 Volume: 1
Chapters: 6
Status: Finished
Published: Sep 25, 2015 – Sep 26, 2016
Genres: Yaoi Erotica
Akane was in a dire situation when Tarou and Ryouji showed up, saving him from the tough guys he had gotten into a fight with.
Akane was elated to see his hero, Ryouji, had arrived to help. But, unfortunately, although he intended to take the opportunity to meet him, it didn't go as planned.
But as soon as Akane laid eyes on Ryouji, life felt more enthralling than ever before.
This is a good Yaoi manga mainly due to its stunning art and character design.
As Tarou and Akane become closer, his admiration for him increases.
It takes Akane a while to accept his feelings, but we get some amazingly intimate moments between them when he does.
This yaoi manga is especially beloved for its art and character design, in addition to the steamy scenes of sex!
Saikyo Yankee to Makeinu na Ore is one of this list's most popular yaoi manga. With only one volume Saikyo Yankee to Makeinu na Ore just pulls the readers in.
04. Therapy Game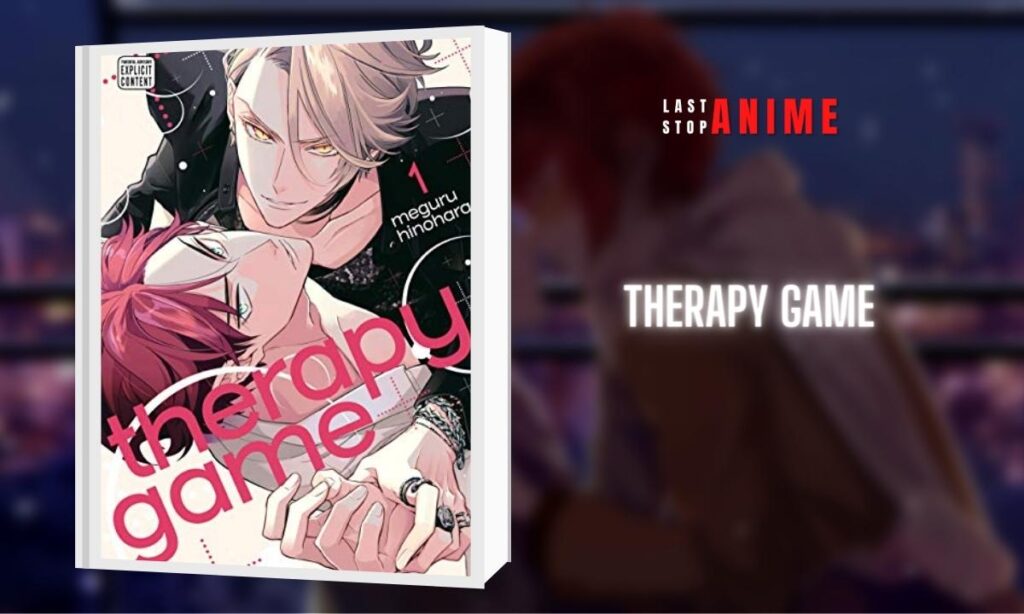 Volumes: 2
Chapters: 10
Status: Finished
Published: Nov 14, 2017 – Oct 12, 2018
Genres: Drama, Slice of life, Romance, Yaoi, Smut
Shizuma, who thinks rebound sex is the ideal way to mend a broken heart, wakes up in bed next to a man who has no recollection of what occurred last night.
In an effort to teach Shizuma a lesson, Minato, his rebound partner, attempts to win his heart; however, the results are not as expected.
The story of "Therapy Game" revolves around Shizuma (a heterosexual having difficulty with women) and Minato (a gay man wanting to teach him a lesson)
His plan doesn't go as planned when Shizuma unexpectedly starts showing interest in him.
Despite Minato's plan to make Shizuma fall in love and break his heart not going as planned, they continue to date.
Therapy Game is perfect for you if you're a fan of "straight-to-gay" yaoi manga!
The plot is gripping and makes readers curious about what tactics Minato has up his sleeve. Plus, the beautiful visuals will leave you hopelessly smitten!
Therapy Game is a sequel to the first series, Secret XXX, although it is significantly superior.
03. Junjou Romantica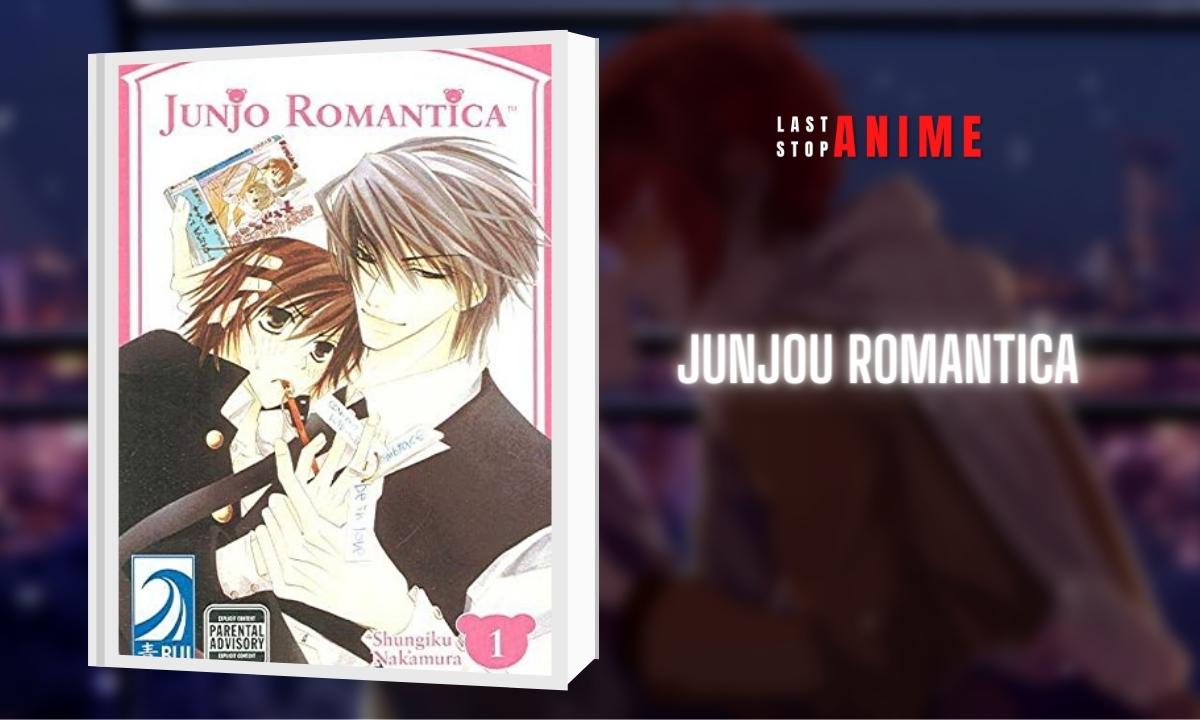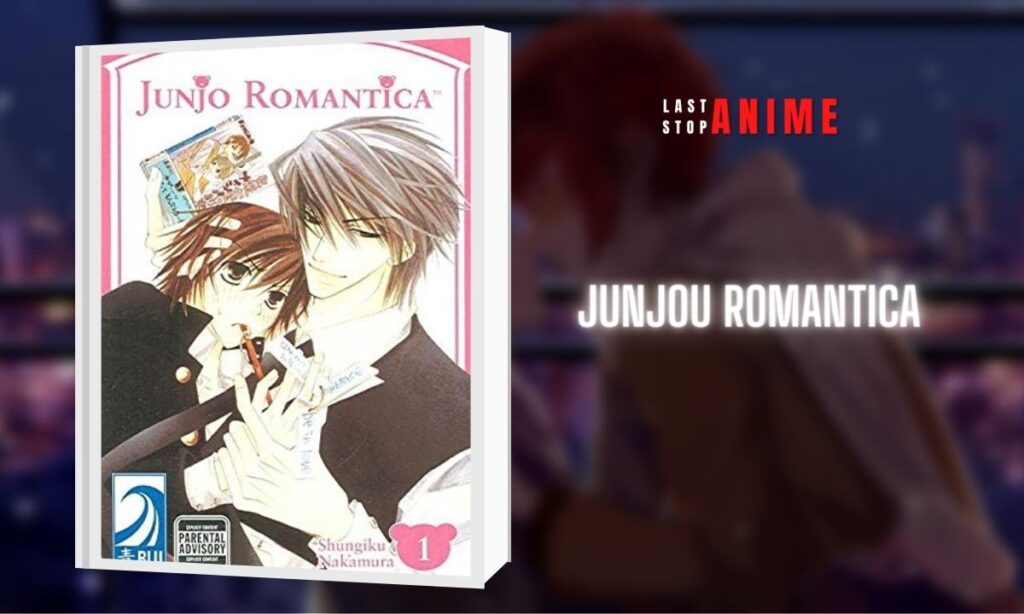 Volumes: Unknown
Chapters: Unknown
Status: Publishing
Published: Apr 30, 2002 – ?
Genres: Comedy, Romance, Slice of life, Yaoi, Erotica
Authors: Nakamura Shungiku (Story & Art)
This manga series, though great, has a few things that you should know before reading it.
It could take some time to catch your attention, but once you get into it, you won't be able to look away.
Even if you aren't familiar with this type of manga, Misaki Takahashi's university student journey will surely make you a fan.
The yaoi theme of boy-to-boy relationships will keep you hooked on the story's progression and incredible scenes.
Misaki Takahashi, a university student, is studying for his exams and receives help from his friend Akihiko Usami in order to improve his teaching skills.
However, when Misaki comes across a boys' love novel with a similar story to theirs, he suspects that Akihiko is in love with his brother.
When they visit the brother and his future wife, Akihiko appears happy. However, Misaki wonders if he feels more for Takahashi than his sibling.
His suspicions peak when Misaki discovers the boys' love novel, which portrays a similar story to their own.
Junjou Romantica has its anime adaptation as well as many drama CDs.
Even if yaoi manga is not your cup of tea, this one will make a fan out of you in no time.
Junjou Romantica is one of the best yaoi series to start your journey with.
02. Itonaga-Kun No Koi No Ito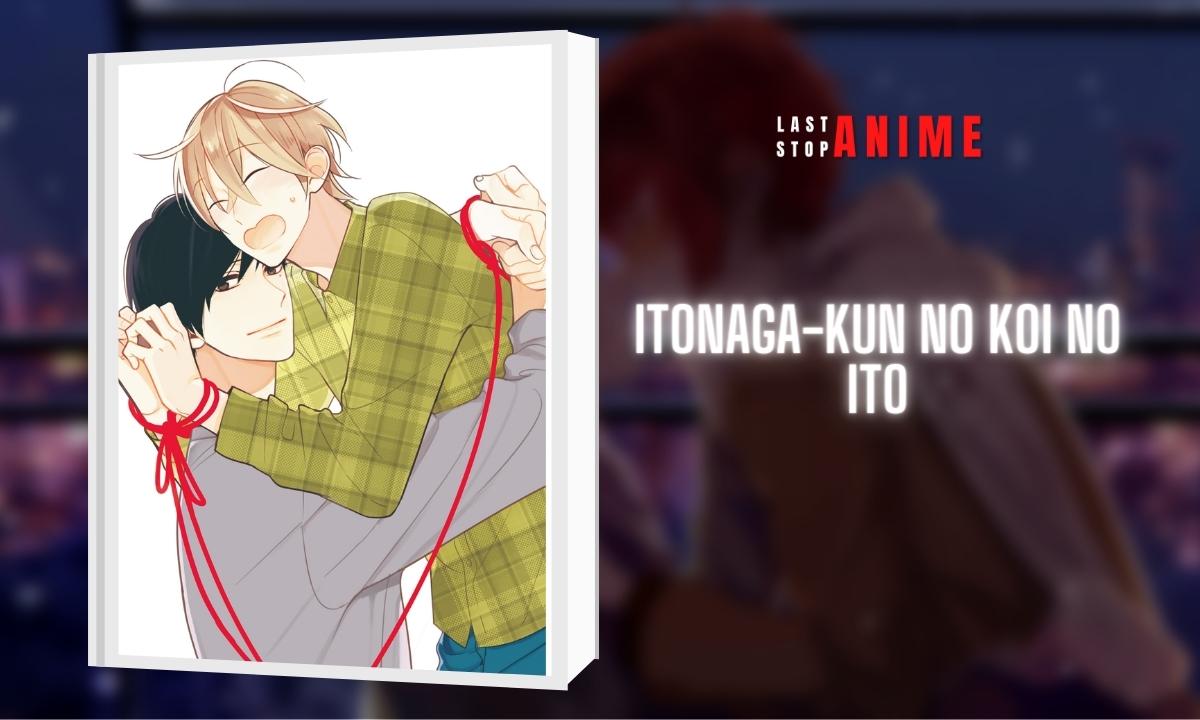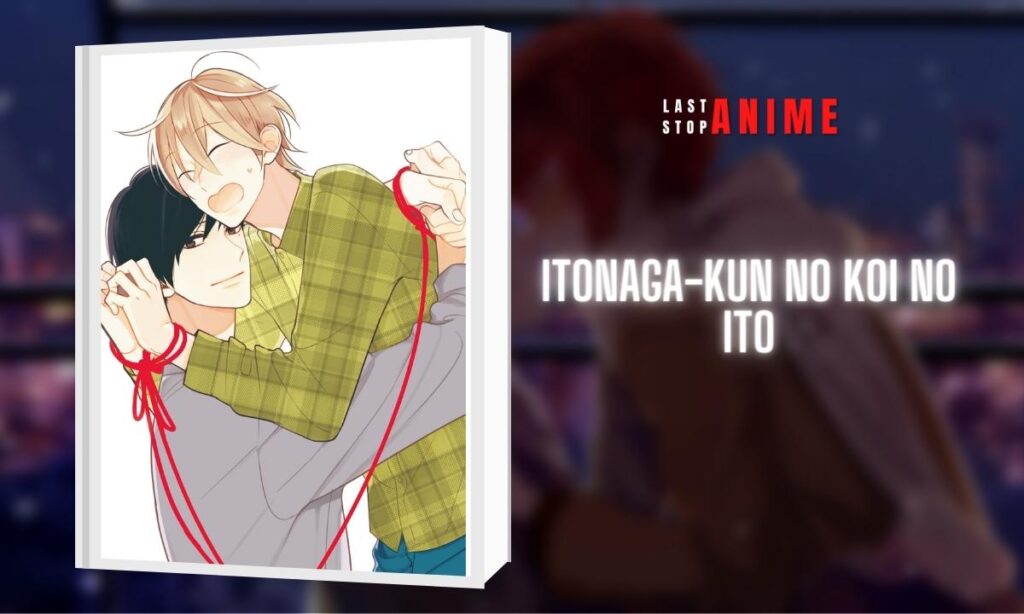 Volumes: 2
Chapters: 13
Status: Finished
Published: Sep 14, 2017 – Sep 6, 2019
Genres: Erotica, Romance, School life, Yaoi
Authors: Okuda Waku (Story & Art)
Itonaga had a difficult childhood, being bullied due to his small eyes. However, he is determined to learn from this experience and become a better person.
But on the first day of college, he runs into Sanada—his ex-bully! Itonaga's past trauma returns to him, and he realizes that Sanada has changed.
It's obvious that Sanada has changed, and there is a possibility of a happy ending; however, it's hard to be certain after all he did to Itonaga in the past.
Over time, though, it becomes evident that Sanada is trying to make up for what he did. But, unfortunately, forgiveness will take some time for Itonaga to grant.
We'd be lying if we said we didn't have thoughts on Itonaga-Kun No Koi no Ito.
This yaoi manga delves into the relationship between two boys. It is one of the most amazing love stories out there that spotlights an ultra-tender uke.
You may need a few chapters to get into the story, but once you do, it's nearly impossible to stop reading!
If you love A Silent Voice, this a perfect yaoi manga for you since the story focuses on bully to lovers troupe.
01. Acid Town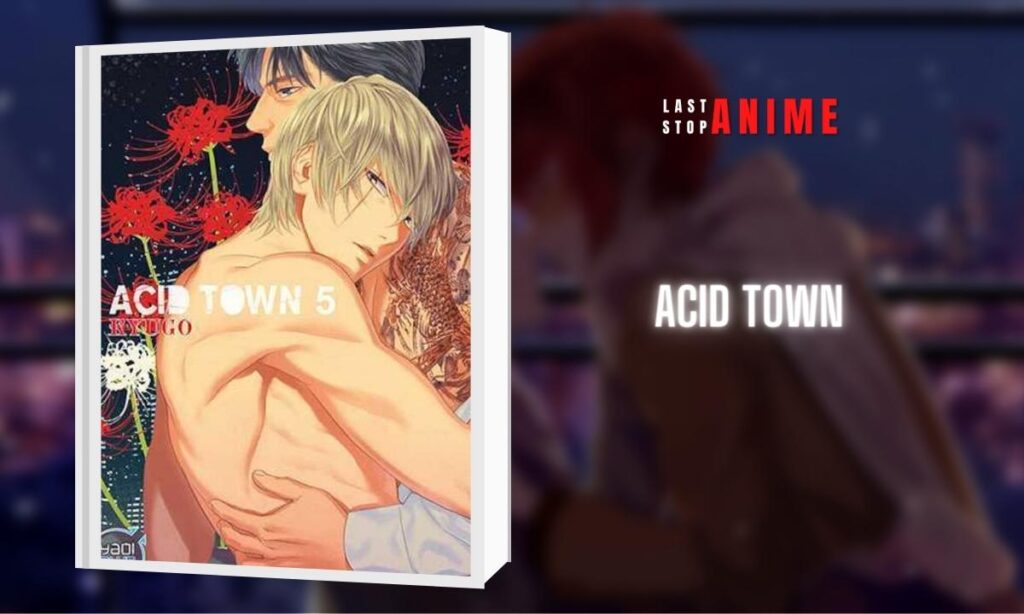 Volumes: Unknown
Chapters: Unknown
Status: Publishing
Published: Mar 22, 2008 – ?
Genres: Action, Comedy, Romance, Slice of life, Yaoi
Authors: Kyuugou (Story & Art)
Don't be deceived by the unusual sound of Acid Town. It has something spectacular that you will find out when you read it.
The artwork is remarkable, and each chapter builds up to some mind-blowing scenes due to its excellent pacing.
It deserves to be read at least twice (if not three times!). The story is set in a city where lawlessness prevails; Tetsu has to pay for his best friend's (and the one he loves most's) hospital bills.
Yuki, the young leader of a mob, stole money from the office. But, despite their continuous failure, they never give up.
Kazutaka Hyodo offered Yuki an interesting deal: if he visited him once a week, all of his brother's hospital bills would be taken care of.
Doesn't that sound like a great proposal?
Acid Town is one of the best Yaoi manga series, mainly because of the amazing scenes and sweet love story.
---
Other Yaoi Manga That You Might Want To Read:
Jackass!
Rules
Hidoku Shinaide