Anime has a wide range of characters, including tomboys. A tomboy is a girl who exhibits traits and behaviors traditionally associated with boys. Tomboys in anime are often depicted as strong, confident, and independent characters who challenge gender norms.
They often challenge societal expectations and bring a fresh perspective to the typical female anime character. These characters are not just limited to being comic relief.
Still, they have often become fan favorites, providing strong female role models and breaking gender stereotypes.
What Are Tomboy Traits?
A tomboy is a girl with traits and characteristics traditionally associated with boys, such as being assertive, adventurous, and athletic.
Tomboys, in this context, are female characters who exhibit traits traditionally associated with boys and an aversion to traditionally feminine activities.
This list will explore some of the most notable anime tomboy characters and what makes them stand out.
These characters are not only tough and confident, but they also have depth and nuance that makes them compelling and relatable.
Whether they're leading the charge in battle, pursuing their passions, or just trying to figure out their place in the world, these anime tomboys will inspire and entertain.
So get ready to meet some of the strongest, most determined, and most memorable tomboy characters in anime history. So without further ado, let's get started with the list.
30. Akane Tendo – Ranma ½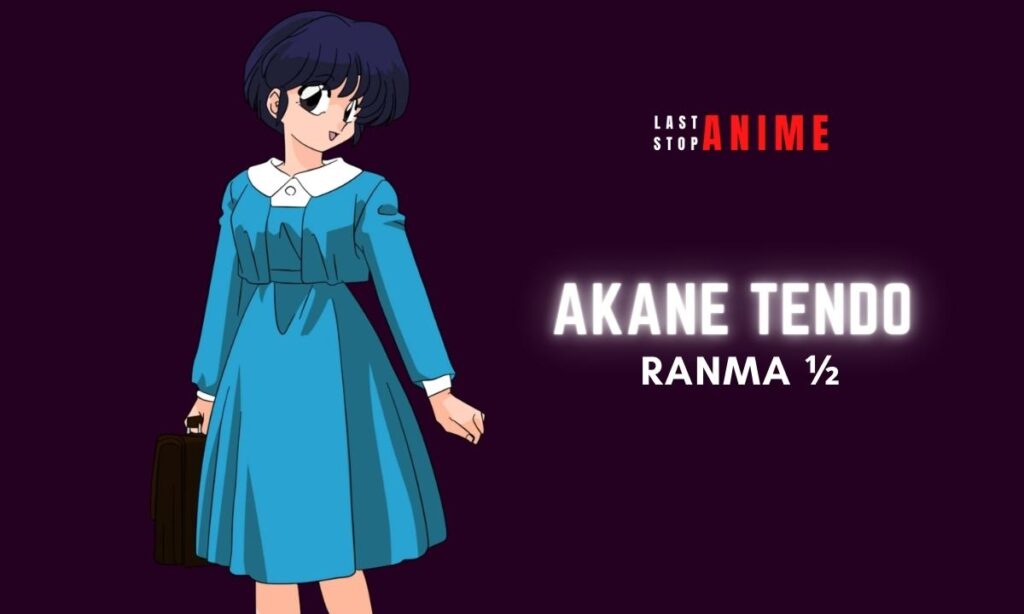 Ranma ½ is a popular Japanese anime from the 1990s, known for its visual gags and humor. The main character, Ranma Saotome, is cursed to turn into a girl when splashed with cold water and back into a boy when splashed with hot water.
His love interest, Akane, is portrayed as a tough and independent tomboy who did not receive traditional feminine training due to the loss of her mother at a young age.
Their relationship develops despite being labeled as "uncute" by Ranma at times. They eventually get married, with Akane remaining true to herself as the tomboy we know and love.
Ranma ultimately learns to accept and love her for who she is. Akane Tendo is one of the best anime tomboy.
29. Kei – Akira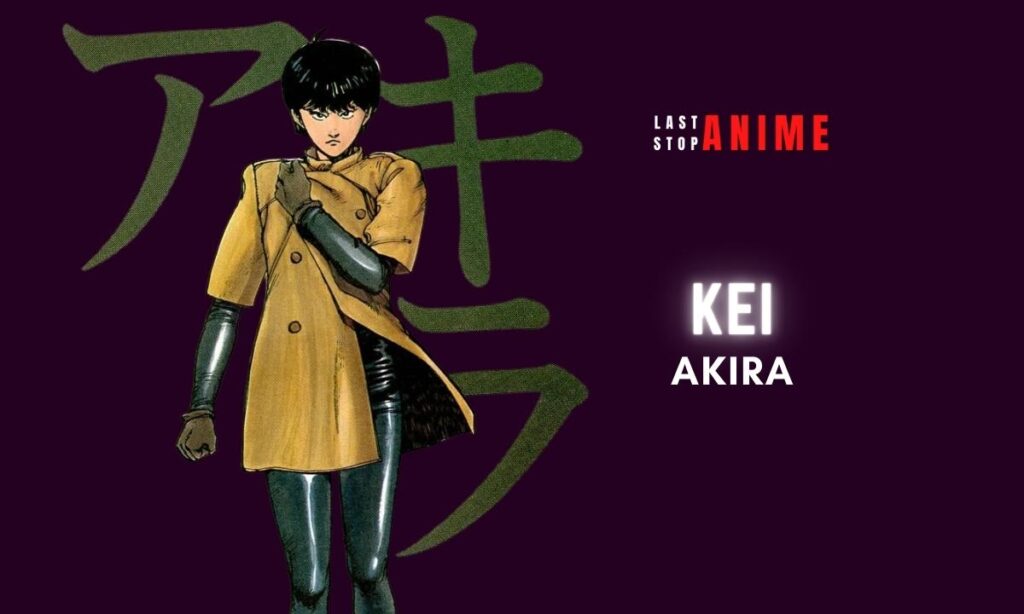 Kei is a crucial character in Akira and one of the three main protagonists. She is a dedicated warrior who fights for the Neo-Tokyo government resistance and plays a key role in introducing several important characters to the group.
Kei is a fearless, independent individual who is fully committed to her cause.
With her athletic build and tomboyish features, including short brown hair and a sardonic demeanor, she isn't afraid to stand up against even the government.
What sets Kei apart from other tomboyish characters is her lack of gender conformity and sexualization.
She is a well-rounded character who is intelligent, courageous, and assertive. Kei is quick to defend herself if anyone tries to make unwanted advances towards her.
28. Haruko Haruhara – FLCL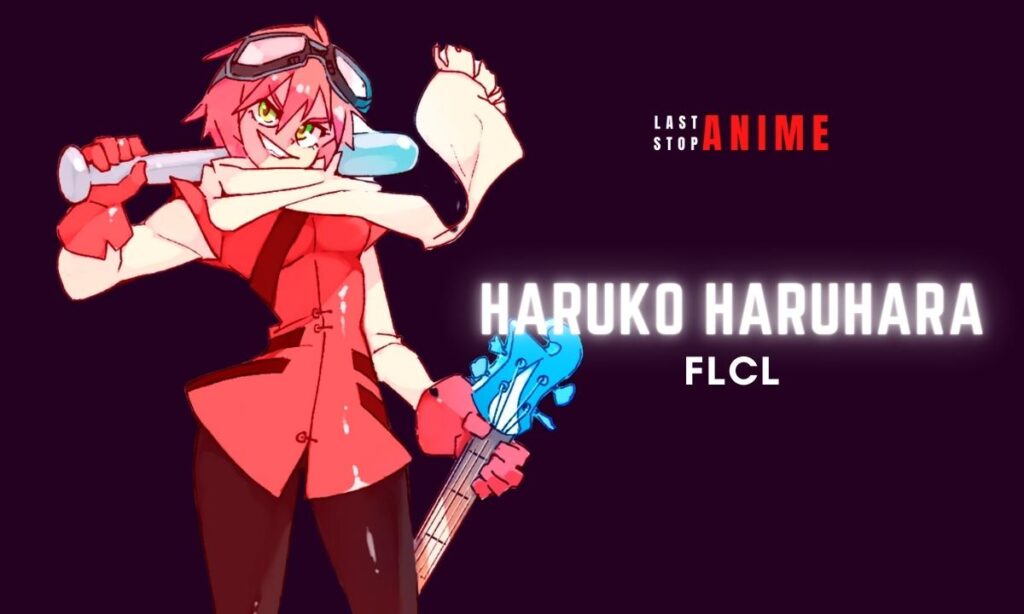 Haruko Haruhara, a member of the Galactic Space Police Brotherhood, is not human. She is violent, unpredictable, and determined to capture the notorious space pirate, Atomsk. Atomsk is considered the most powerful space pirate.
Although she is not technically human, her motives are far from justice.
As the primary anti-hero of the FLCL franchise, Haruko makes a first impression in a scene where she hits a 12-year-old boy with a bass guitar after running him over with a vespa.
Haruko is known for her quick wit and ability to adapt to different situations, making her a versatile character in the series.
She is one of the main antagonists in FLCL, and her actions drive the majority of the events in the show.
Her guitar is a versatile tool that can serve as a bullet-shooting weapon, a rocket launcher, and even a flying device. It is also the key to opening N.O. channels in Naota's forehead.
27. Yuuko – Nichijou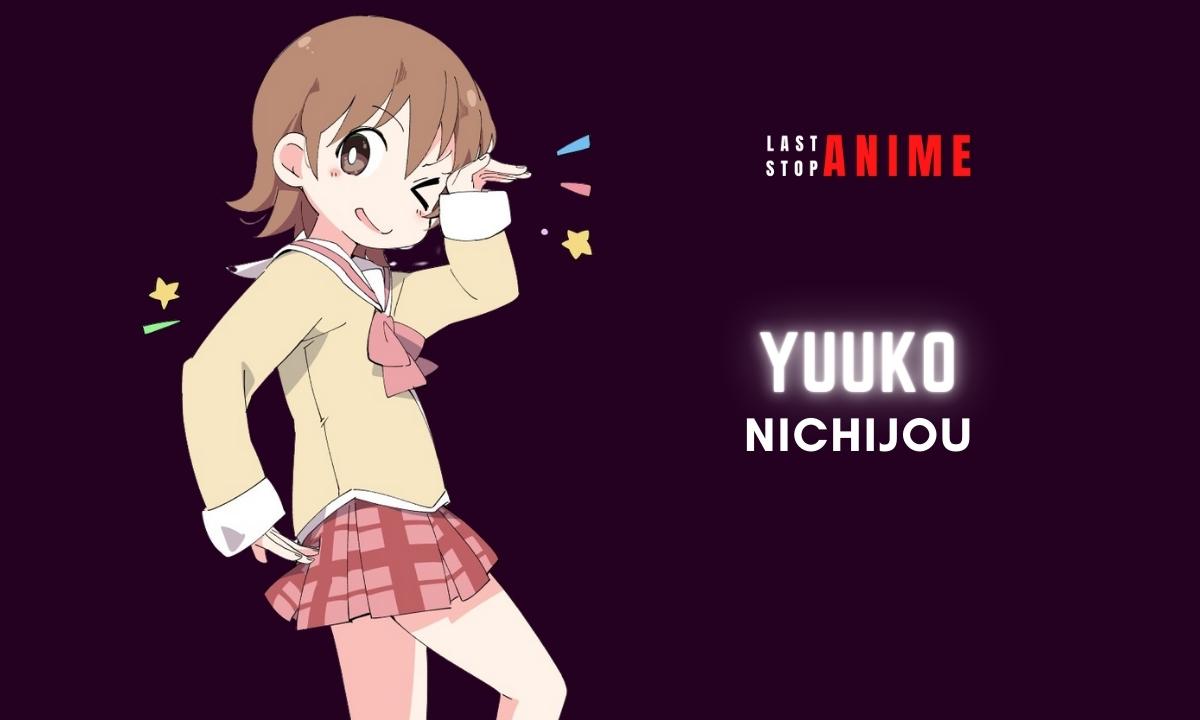 Yuuko, the main character of the hit anime Nichijou, is a unique and prime example of a tomboy.
Despite her tomboyish style, Yuuko's gender and identity are not defined by traditional norms. This makes her a perfect fit for the lead in a show that captures the essence of everyday life.
With her silly, innocent, and carefree personality, Yuuko often finds herself in mischievous situations.
Despite considering herself an artistic genius, her friend Mio, who aspires to be a mangaka, surpasses her talents. Overall, Yuuko is a charming and lovable character in a delightful anime.
Overall, Nichijou and its lovable character, Yuuko, are a charming and entertaining combination, making the anime series a must-watch for fans of slice-of-life anime.
26. Minene Uryuu – Future Diary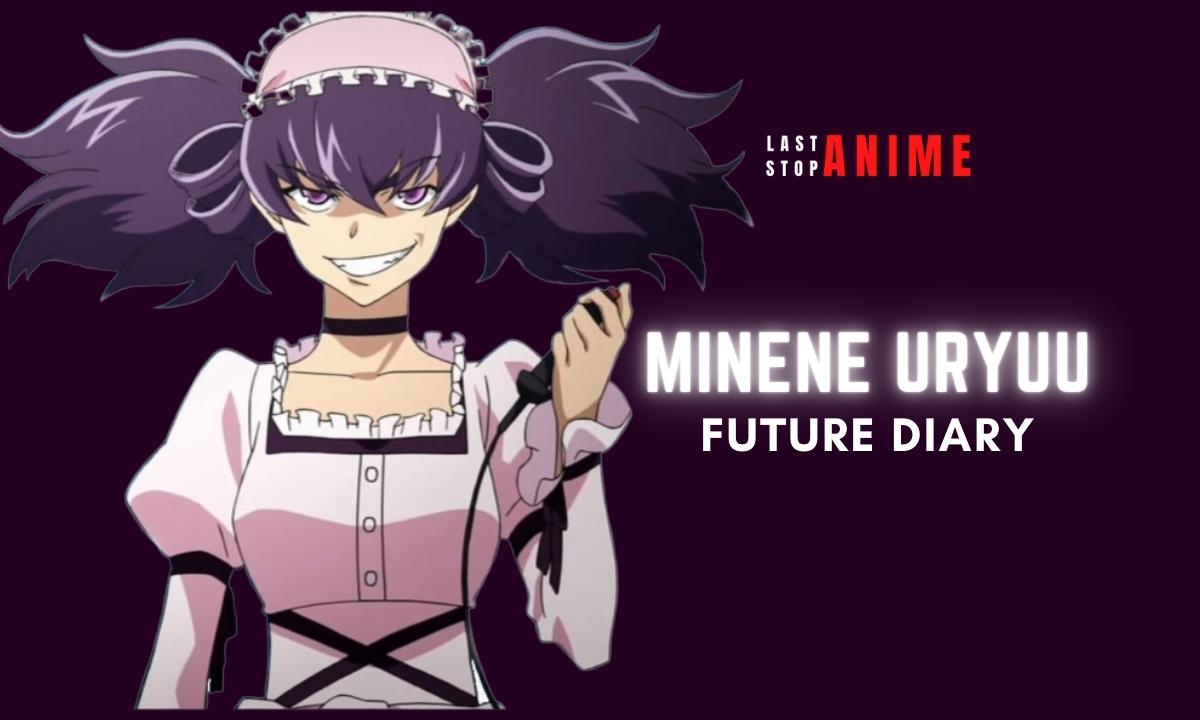 Minene Uryuu is a fan-favorite character from the original Future Diary, who started off as a secondary protagonist but eventually transformed into an anti-hero.
Anti-heroes have a special place in the hearts of many fans, and Minene is no exception. She has even given her spin-off manga, Future Diary: Mosaic, highlighting her story.
Minene is known for her intimidating personality, which is only softened around animals and children. She's seen wearing masculine clothes.
Her attire, consisting of military pants, a tank top, and a black sleeveless jacket, only adds to her fearsome appearance.
Minene Uryuu is one of the best examples of an anime tomboy.
25. Melissa Mao – Full Metal Panic!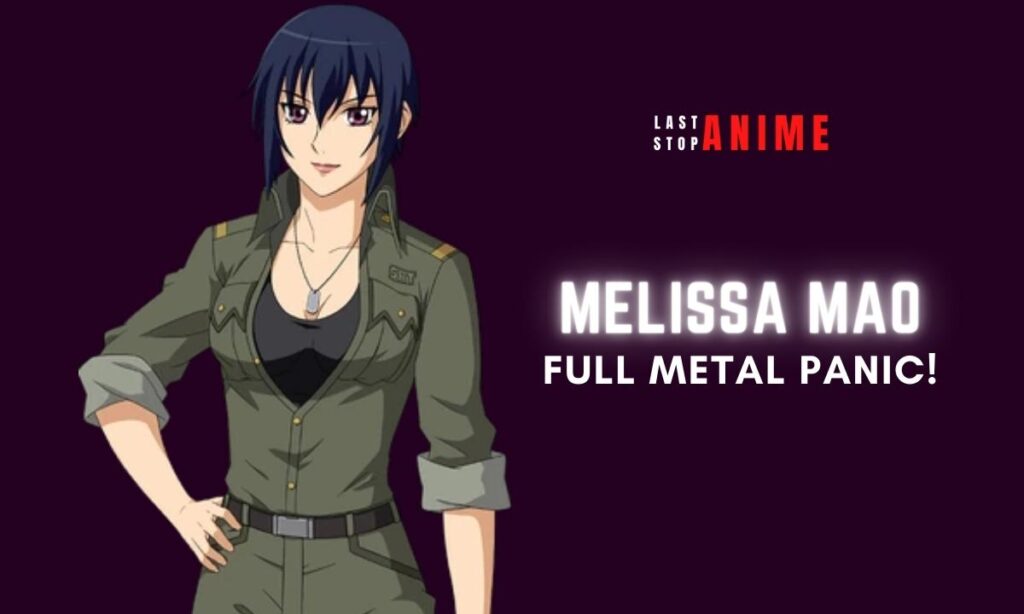 Melissa, a Chinese-American military contractor, transformed into a tomboy over time. Born into a Chinese family, Melissa was faced with an arranged marriage.
In search of freedom and a new life, she fled to the United States and joined the Marines as a military contractor.
Over time, her experiences in the military shaped her into a tough and rugged tomboy, breaking away from the traditional expectations of her culture.
However, after receiving a dishonorable discharge, Melissa found a new calling with a private Special Response Team, quickly rising to the rank of commander.
She is known for her heavy smoking habits and rough, foul-mouthed behavior, which can often be rude and unrefined.
However, these traits only add to her cool and charismatic personality, making her a beloved character among fans.
With her tough and determined demeanor, Melissa became a symbol of fearless femininity and a beloved anime tomboy.
24. Misty – Pokémon
From the original Pokémon anime, Misty qualifies as a tomboy based on the simplest definition: a girl who exhibits masculine behavior and dress.
She is the assertive member of the trio and has a less feminine style of clothing.
Additionally, her title as a gym leader in the games is referred to as "the masculine mermaid."
Misty, the redheaded tomboy, is a rare gem among all girls. Her character led us to explore the world of tomboyism, as her personality and actions are far more captivating than her fashion sense.
She is a dynamic tomboy with a strong competitive spirit and can hold her own against any male lead.
Yet, despite her tough exterior, Misty has a soft spot for shopping and fashion.
Pokemon expertly showcases how Misty's tomboy personality can coexist with other interests and behaviors, proving that girls don't have to choose between being a tomboy or being stereotypical "girly girl."
23. Kobayashi – Kobayashi's Dragon Maid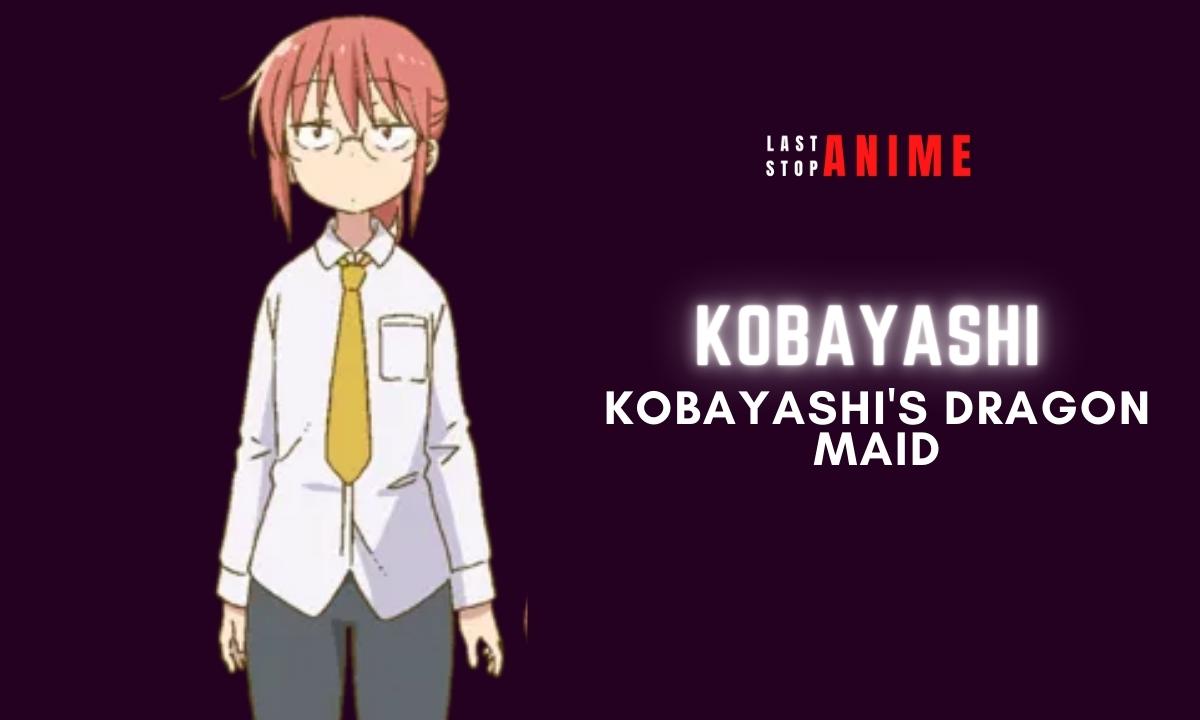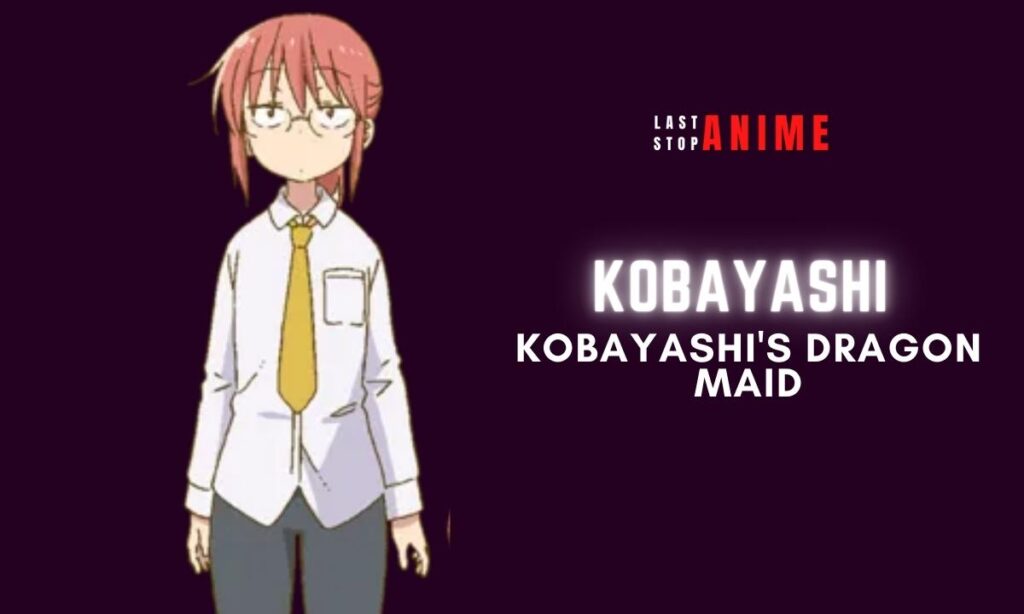 Miss Kobayashi from "Kobayashi-san Chi no Maid Dragon" is a standout character in the world of girls' love.
She's a laid-back young woman with a straight-faced expression and a distinctive appearance, sporting glasses, and a red ponytail, typical traits of a computer programmer.
Despite her lack of bust size, other characters in the show possess ample charisma and charm, making the show appealing to a wide range of viewers.
The story begins with Kobayashi heading to work when she encounters a dragon that transforms into a maid, Tohru.
Despite Tohru's unusual housekeeping methods, a strong connection forms between her and Kobayashi, leading to the arrival of other mythical creatures in their lives.
As the series progresses, we see Kobayashi getting close to Tohru. Kobayashi's Dragon Maid may fall under the girl's love category.
22. Momoe Sawaki – Wonder Egg Priority
Momoe's inclusion in this list of anime tomboys is solely based on her appearance.
Despite not exhibiting tomboy characteristics, her physical appearance is a perfect match. She's tall and boasts a muscular figure.
Momoe has worn traditionally masculine clothing, including a blue sweater, a crisp white shirt, and loose-fitting pants to conceal her distinct appearance.
However, this only adds to the confusion, and it is common for girls to develop a crush on Momoe.
22. Kaori Makimura – City Hunter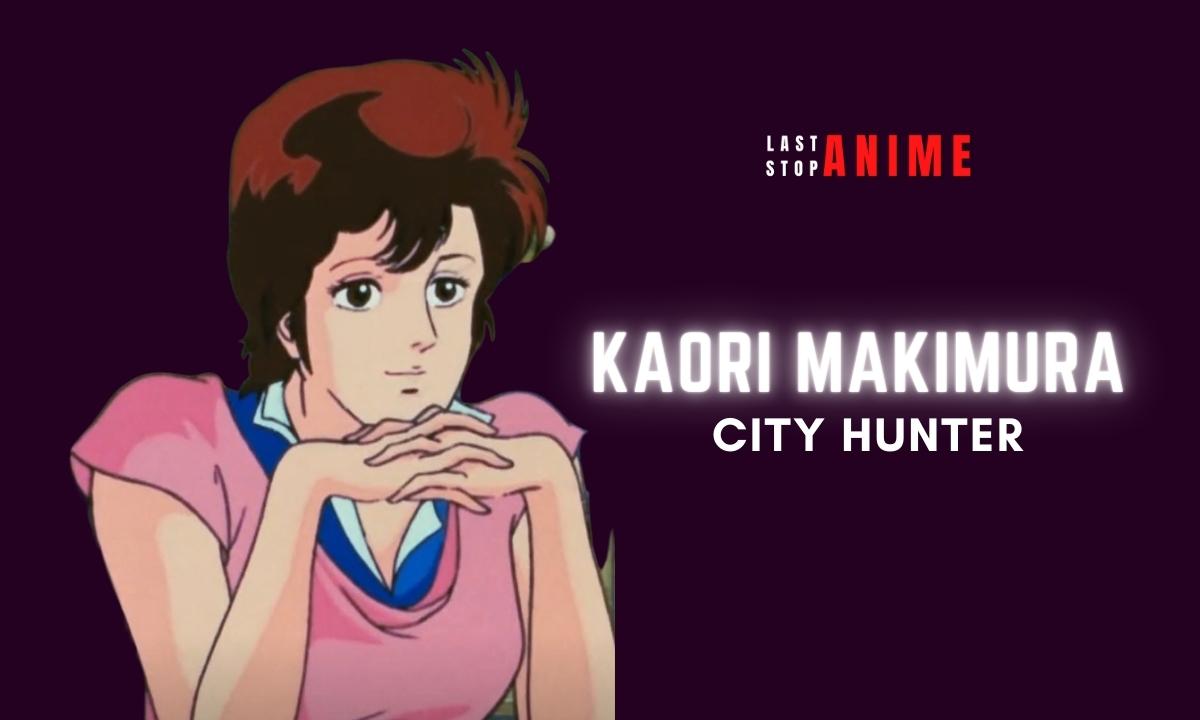 The 2019 reboot of City Hunter made some changes to the original from the 90s, but thankfully they left Kaori Makimura unchanged.
Kaori is a beloved tomboy among anime fans and the leader of the City Hunter team, a group of hired mercenaries.
As the main assassin, her muscular build often leads clients to mistake her for a man, which she finds irritating.
21. Yuu Kashima – Monthly Girls' Nozaki-Kun
Yuu Kashima embodies the characteristics of a bifauxnen (masculine female characters who resemble pretty boys).
Her captivating charm as a drama student is a major reason why she is highly adored by her female classmates.
With a title like "The Prince of the School," it's evident that her demeanor aligns with that of a princely figure.
Her striking appearance with short blue hair and green eyes amplifies her beauty, making her a popular figure among the female student body.
Yuu Kashima loves the attention and fully embodies her role as the prince, referring to her female admirers as princesses. Yuu Kashima is an iconic anime tomboy.
20. Seishirou Tsugumi – Nisekoi
Seishirou Tsugumi embodies the archetype of the short-tempered and rebellious tomboy. Despite her rough exterior, she is highly attractive, with notable physical assets.
Her gender was unknown even to her adoptive father, Claude Ringheart, the leader of the infamous Bee Hive Gang until she reached her teenage years.
Seishirou, who has a male name, presents as a boy at school and introduces herself as such. She was adopted by Claude Ringheart, the head of the infamous Bee Hive Gang, and was trained as an assassin.
Seishirou is fiercely devoted to the gang and is highly skilled with a vast array of weapons.
Those who dare to cross her should be ready for the consequences. Tsugumi is one of the best examples of an anime tomboy character.
19. Kino – Kino's Journey
Kino's Journey brought us the epitome of adventure in anime with a tomboy protagonist.
The series showcases a 16-year-old girl disguised as a boy who travels across countries on her motorbike.
Her aversion to settling down causes her to never stay in a place for longer than three days.
Kino is passionate about travel and bikes and has a love for firearms, displaying exceptional shooting skills. Kino is an notable anime tomboy.
18. Haruhi Fujioka – Ouran High School Host Club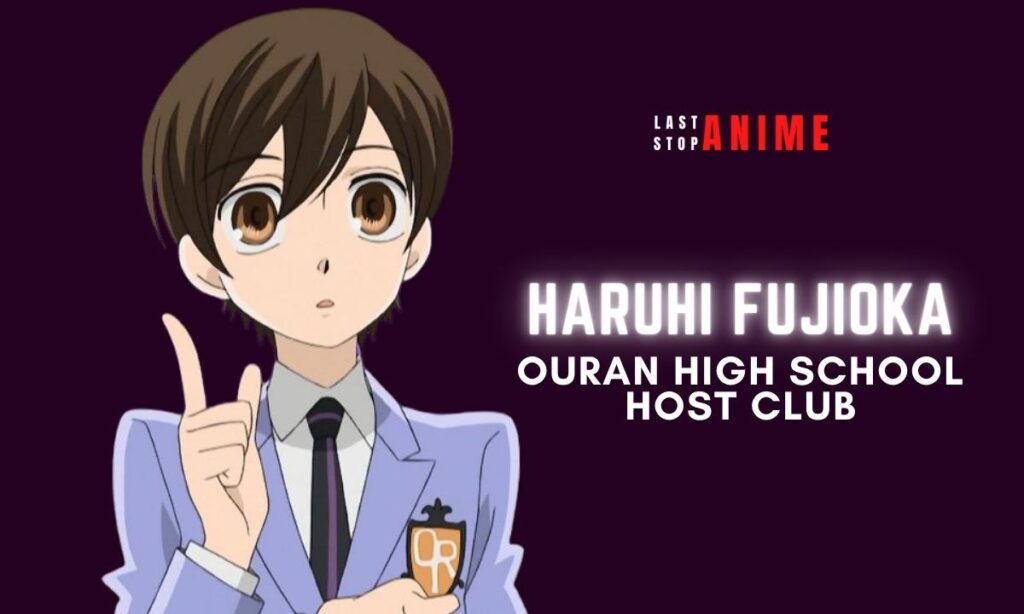 Haruhi Fujioka is a popular anime character who embodies tomboy traits. She is a well-known figure with a strong following among Ouran High School Host Club fans.
As a personal favorite, Haruhi is introduced as an avid anime fan who has a nerdy appearance. Her long hair becomes tangled with gum, which leads her to have a short hairstyle.
Due to financial constraints, she cannot buy the required uniform and instead opts for baggy clothes.
This causes her to be mistaken for a boy, and she is coerced into joining the host club at Ouran Academy. In the club, she is tasked with entertaining female guests.
Despite her nerdy look initially, Haruhi is one of the most iconic tomboy characters in the history of tomboy anime.
17. Utena – Revolutionary Girl Utena
Ohtori Academy, in the anime Revolutionary Girl Utena, is where the impossible becomes possible.
This surreal high school is unlike any other, with its students engaging in sword battles to win the heart of the "Rose Princess," Anthy.
Utena, the main character, is a strong-willed tomboy who desires to become a prince.
Despite the odds against her, she proves to be a skilled swordfighter and eventually earns the hand of Anthy. Her dream of being a prince is finally realized.
However, as with most anime high schools, there is always a hint of darkness lurking beneath the surface.
This mysterious atmosphere adds to the surreal feel of the anime series and keeps viewers on the edge of their seats.
16. Eiko Aizawa – Squid Girl
Eiko Aizawa, a tomboyish girl, manages the Lemon Beach House in Kamakura with her sister Chizuru.
Despite being an average character, she still leaves a modest impression.
After Ika Musume, a squid girl surfaces from the ocean to conquer the world, Eiko stops her plans and makes her work at the Lemon Beach House to repay the damage caused during her "invasion."
Eiko enjoys sports, has a rough speech manner, and dislikes wearing dresses, making her a typical example of a true tomboy character.
All these traits make her one of the best anime tomboy characters.
15. Natsume – Konohana Kitan
Natsume, one of the main characters in Konohana Kitan, is a true tomboy in appearance and personality.
As a fox running a hot springs inn with other feminine foxes, Natsume stands out with her rough-and-tumble attitude.
She loves sumo wrestling and often wears men's clothing, such as a kimono, which often makes her mistaken for a male.
14. Shima Nishina – Watashi Ga Motete Dousunda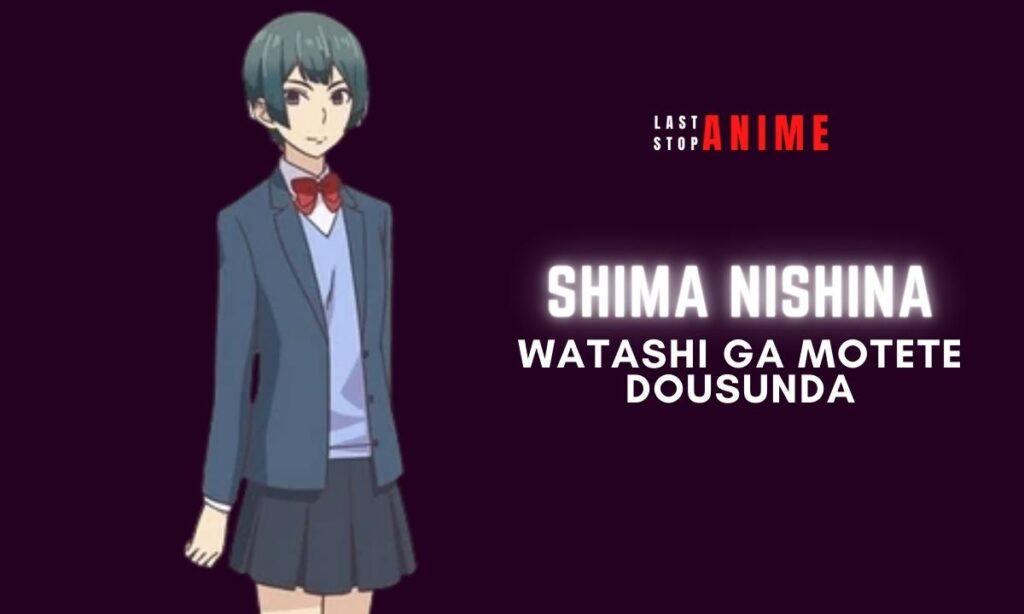 Shima Nishina is a popular character among anime fans, known for her tomboyish demeanor.
Her sexual orientation is not specified, but she often associates with girls and has a crush on Kae Serinuma, the female lead of the series.
It's unclear if she is homosexual or bisexual, but her competitive pursuit of Kae's love is a defining aspect of her tomboy personality. She is a notable anime tomboy.
13. Winry Rockbell – Full Metal Alchemist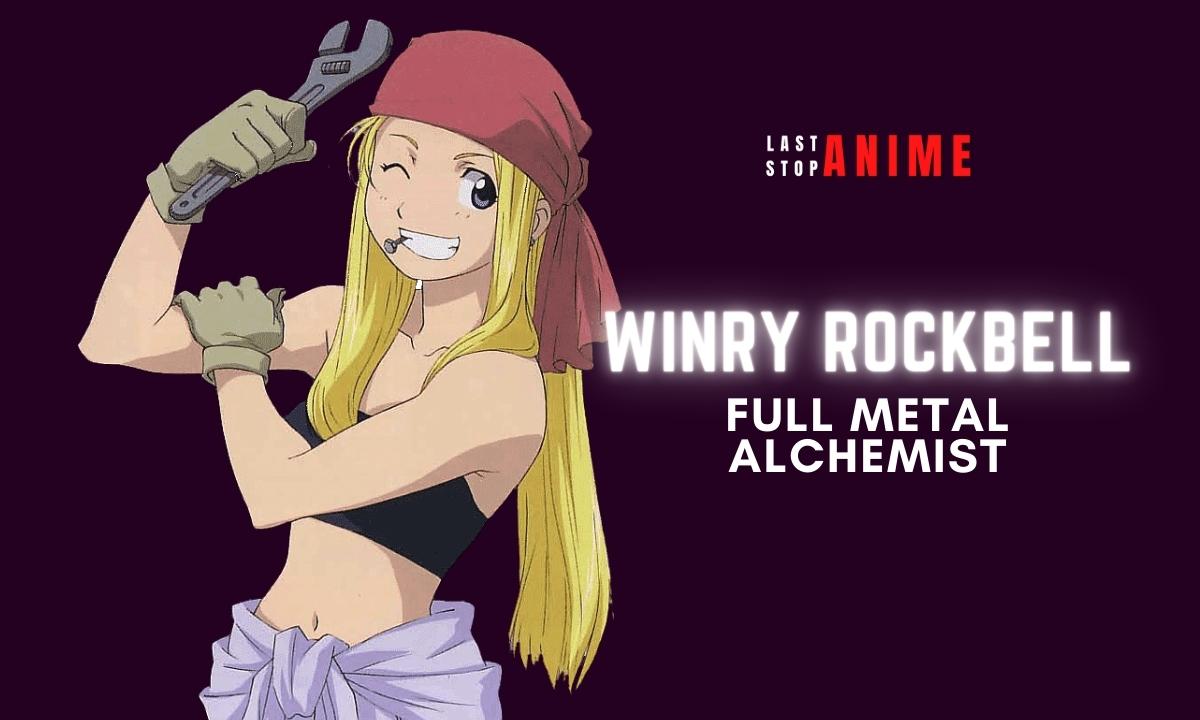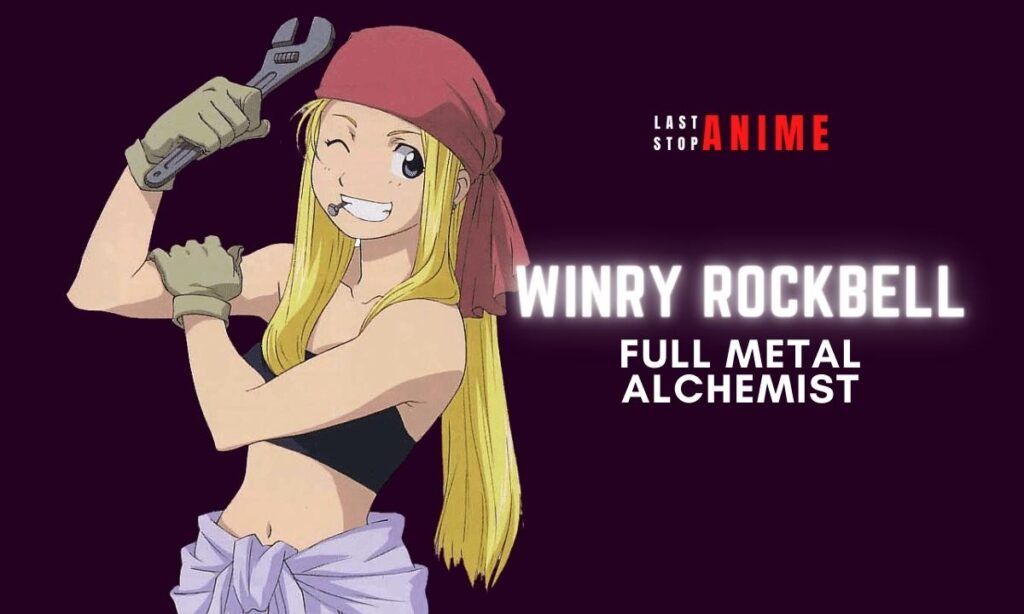 Winry Rockbell, the childhood friend of the Elric brothers, is a talented mechanic with a remarkable ability to create virtually anything from scraps and a wrench.
Despite her technical skills, her tomboyish nature tends to emerge when Ed says something foolish.
Winry Rockbell is like an older sister figure for Edward Elric throughout the Fullmetal Alchemist.
With her black tube top and jumpsuit that has been expertly folded in half, Winry successfully masks her feminine side.
12. Mikasa Ackerman – Attack On Titan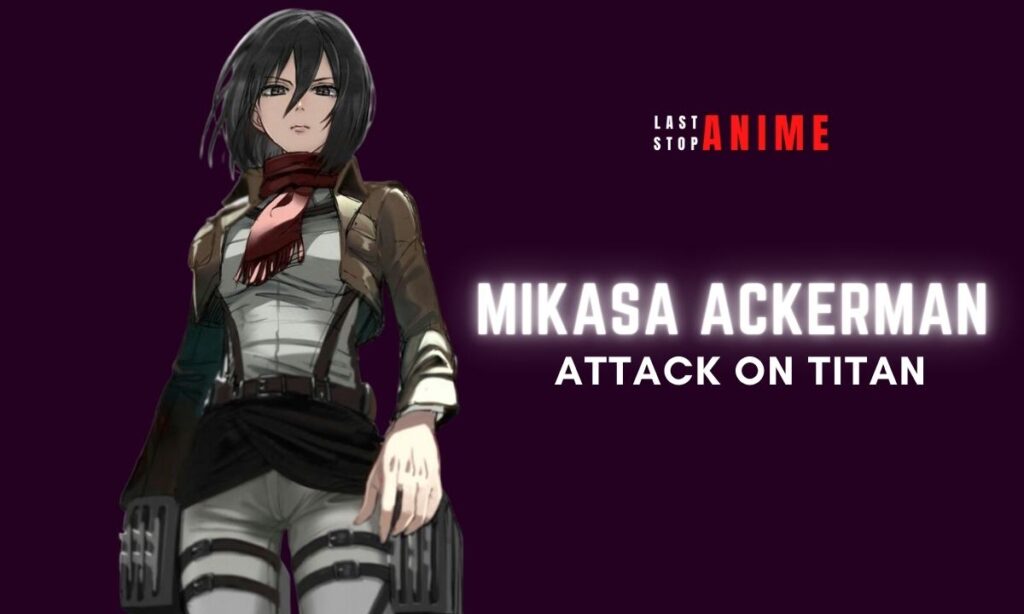 Mikasa Ackerman, the tough and skilled tomboy anime girl with chin-length black hair, is a member of the Survey Corps and is considered one of their finest soldiers.
Despite her fearsome abilities, Mikasa has a tender side and deeply cares for those she loves, including her distant cousin Levi Ackerman.
11. Amanda O'Neil – Little Witch Academia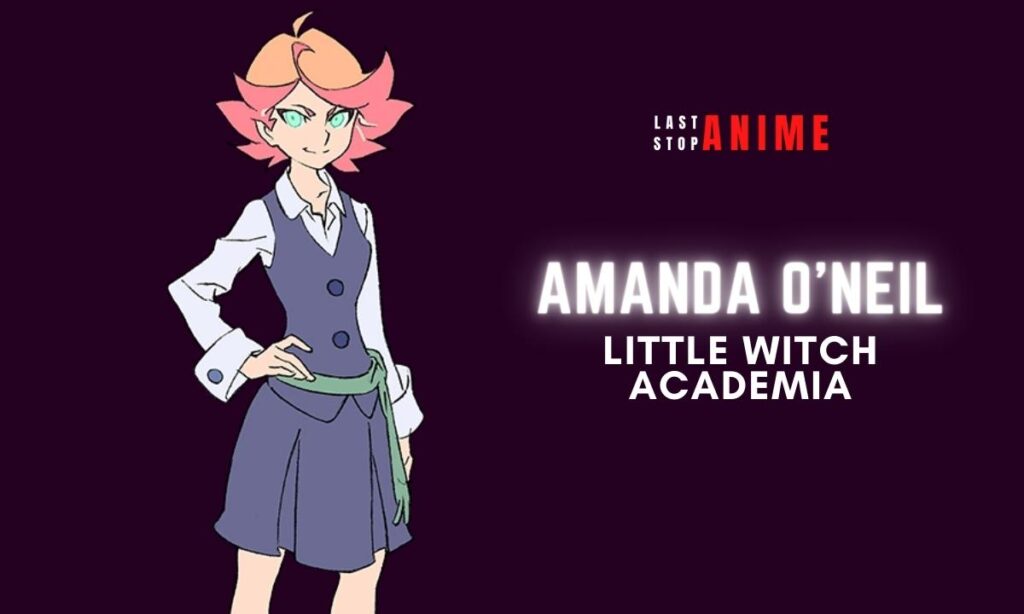 Amanda O'Neil first appeared in the film "Little Witch Academia: The Enchanted Parade" and later became a prominent character in the 2017 TV series.
She is known for her bold and daring personality, often performing impressive physical feats despite being scolded by her teachers for her reckless behavior.
In "Amanda O'Neil and the Holy Grail," she transforms into a boy and infiltrates the all-boys, magic-hating Appleton Academy.
Her disguise is so convincing that she fits in seamlessly.
She also showcases her natural sword-fighting skills, defeating several fencers without the aid of her wand.
10. Revy – Black Lagoon
Revy also referred to as "Two Hands," is the central female character in the series and pushes the limits of what is considered a tomboy in anime.
Her distinctive tattoos, weapons holsters, gloves without fingers, and jean shorts perfectly embody her role as the Main Gun Fighter.
Despite her rough and unapproachable demeanor, she is considered a tomboy and is unapologetic about it.
She is a habitual smoker and excessive drinker who wouldn't hesitate to take someone's life if she was bored.
09. Yukimura Kusunoki – Haganai: I Don't Have Many Friends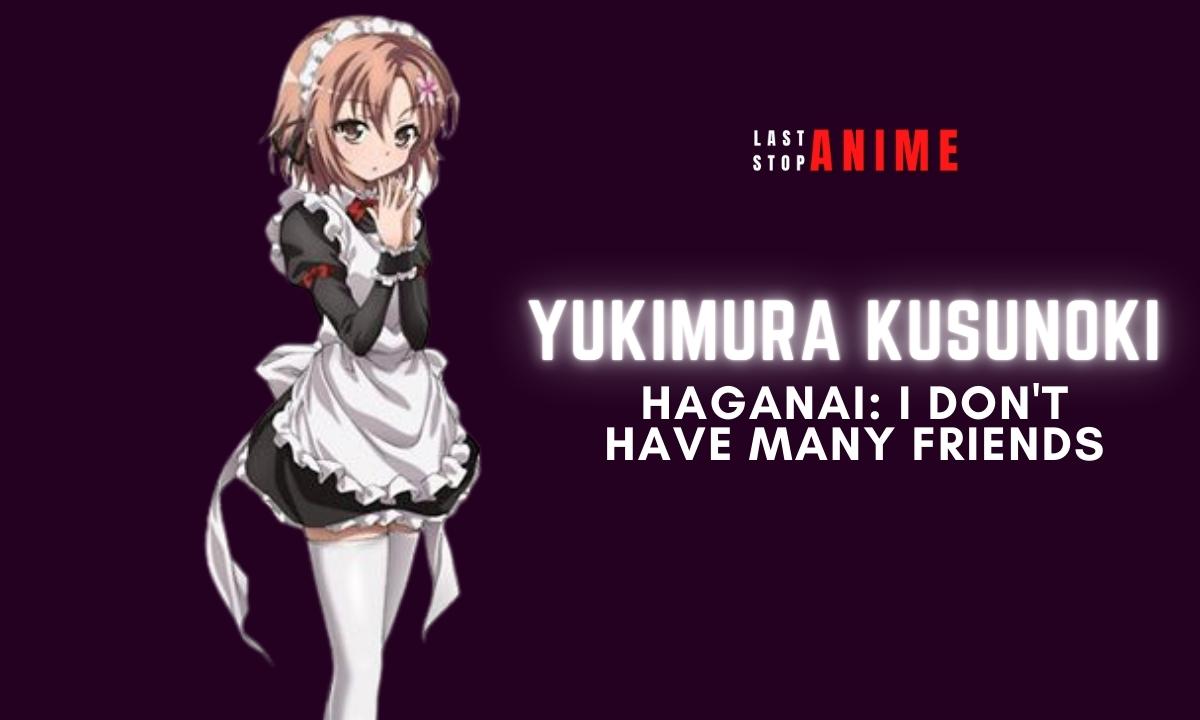 Boku wa Tomodachi ga Sukunai, also known as Haganai: I Don't Have Many Friends, follows the journey of Kodaka Hasegawa, a new transfer student who struggles with making friends.
Along the way, Kodaka meets a unique character named Yukimura Kusunoki, who initially presents as a boy but is later revealed to be biologically female.
Despite her feminine appearance, Yukimura has a tomboyish personality and dresses in a maid uniform.
08. Hiyori Sarugaki – Bleach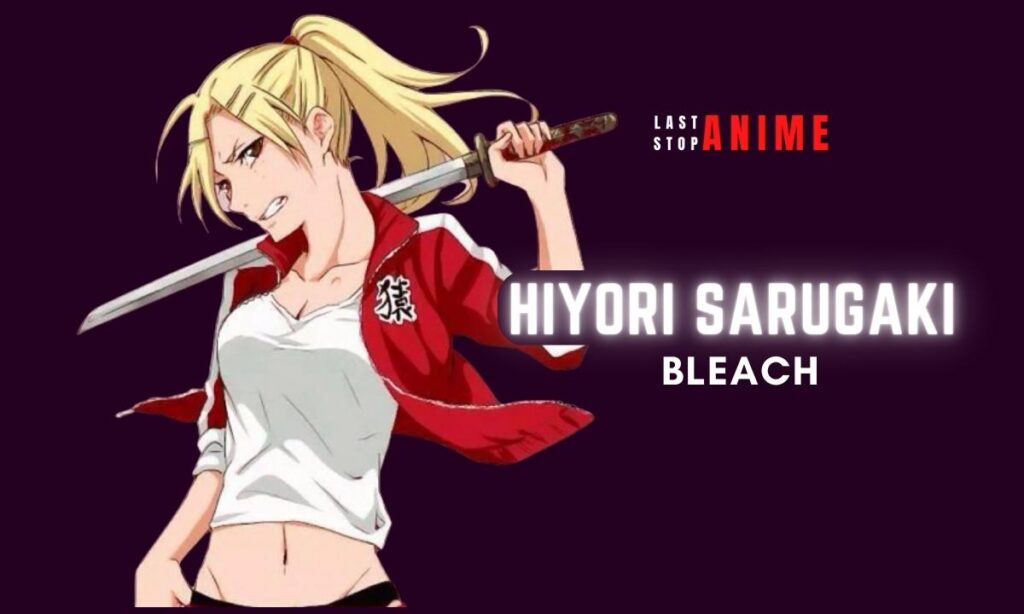 Hiyori from Bleach is the epitome of an ultra-aggressive anime tomboy. She has a quick temper and won't hesitate to slap, shout insults, or abuse anyone who bothers her.
She is often seen wearing a jogging suit and is always ready for a fight.
Still, her favorite method of releasing her anger is through sword fighting, where she can slice and dice her opponents.
07. Touka Kirishima – Tokyo Ghoul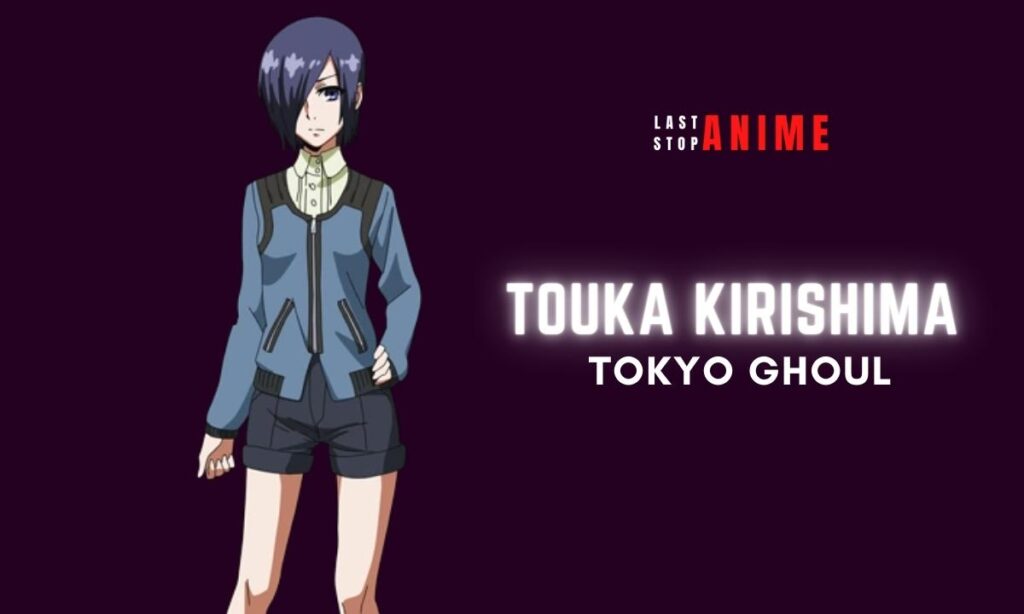 Touka Kirishima, despite being a tomboy anime girl, seamlessly fits into the mature anime world of Tokyo Ghoul.
With her short haircut, athletic build, and partially covered face by her fringe, she is able to blend in with human society while working as a waitress.
Despite her tomboyish appearance, her personality is not necessarily reflective of the trope, but she certainly embodies it through her looks.
06. Sora Takenouchi – Digimon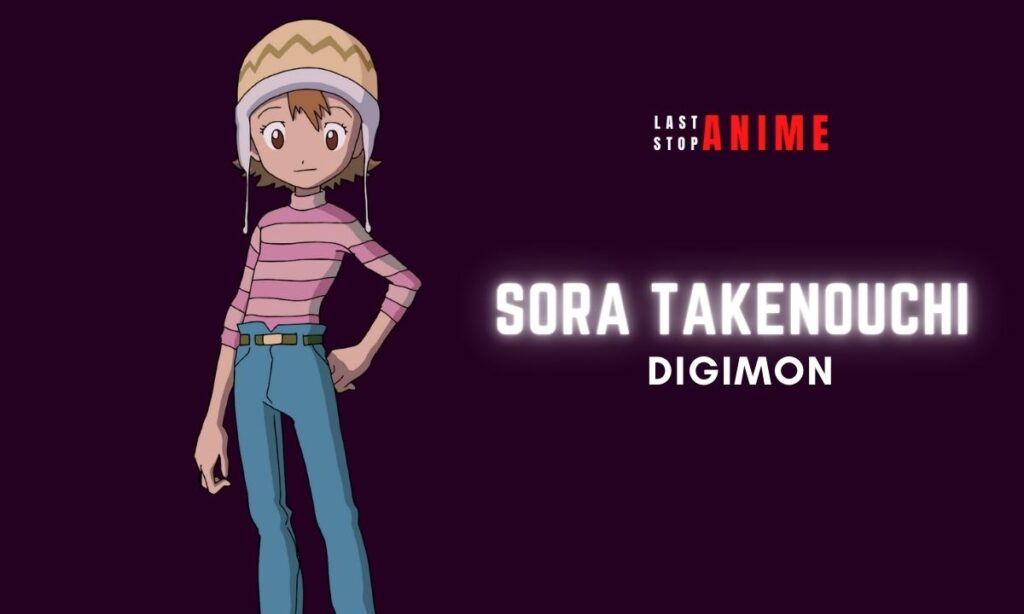 Sora is widely referred to as the "Misty of Digimon Adventure" due to her comparable character design and tomboyish traits.
Like Misty, Sora showcases her athleticism through her love for playing soccer rather than engaging in traditionally feminine activities.
While the recent 2020 reboot of the show did modify her appearance to make her more feminine, fans still hold a special place in their hearts for the original, rugged Sora.
04. Sailor Uranus – Sailor Moon
Sailor Uranus leads a dual existence, appearing as a male in her everyday form and transforming into a female in her Sailor form.
Despite her love for fast cars and swords, she keeps her romantic relationship with Sailor Neptune, her bisexual partner, hidden.
She cares deeply for her loved ones. Sailor Uranus is a perfect mix of anime tomboy characters.
03. Bulma – Dragon Ball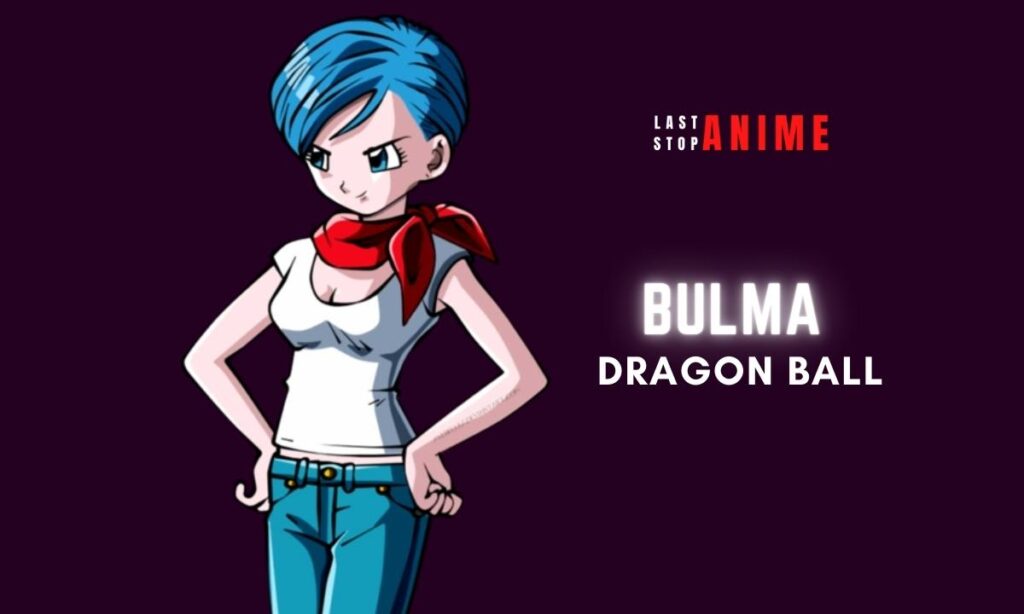 It can be said with certainty that Dragon Ball would not exist without Bulma. As one of the main characters introduced in the first episode, she holds almost as much significance for the show as Goku himself.
Bulma played a crucial role in introducing Goku to the world of the Dragon Balls and bringing him from the mountains to the city.
Although she possesses no supernatural abilities, her intelligence and determination are vital to the series.
Despite sometimes relying on her charisma to find the Dragon Balls, this was a common trope during the 80s era of television.
02. Ukyo Kuonji – Ranma ½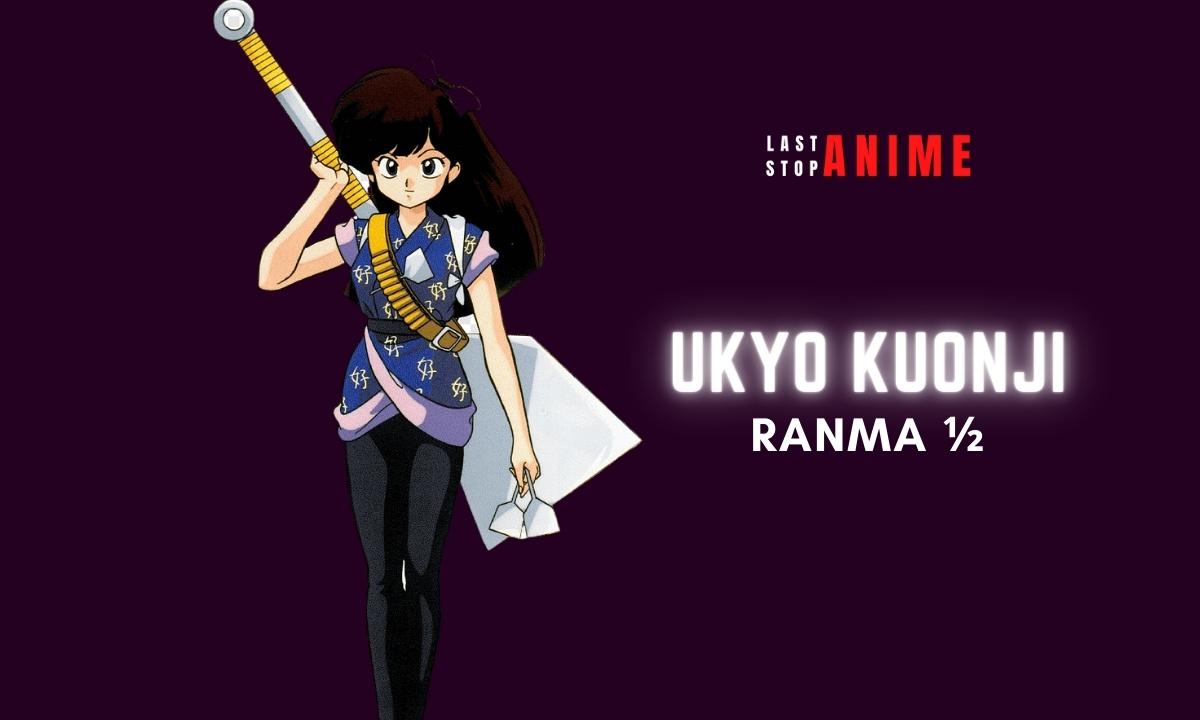 Ranma, who has a gender-bending nature, is not eligible to be included in this list. However, their long-time love interest, Ukyo Kuonji, is a suitable candidate.
Ukyo, like Ranma, displays a combination of masculine and feminine traits that make them stand out but without any actual gender transformations. Instead, Ukyo cross-dresses frequently.
Ukyo and Ranma have known each other since childhood. Still, Ukyo's tomboyish demeanor and superior playfighting skills concealed their true gender from Ranma.
It wasn't until much later that Ranma discovered that Ukyo was a girl.
Like Seishiro, Ukyo was initially introduced as a male student who disguised himself as a boy to attend an all-boys academy.
Despite frequently skipping school, they dedicated their time to learning the art of cooking Okonomiyaki, aspiring to become the world's greatest Okonomiyaki chef.
Eventually, Ukyo reunited with Ranma and fell in love with him. Ukyo became more feminine to get his attention but later returned to her tomboyish style.
01. Yuzuki Seo – Monthly Girls' Nozaki-Kun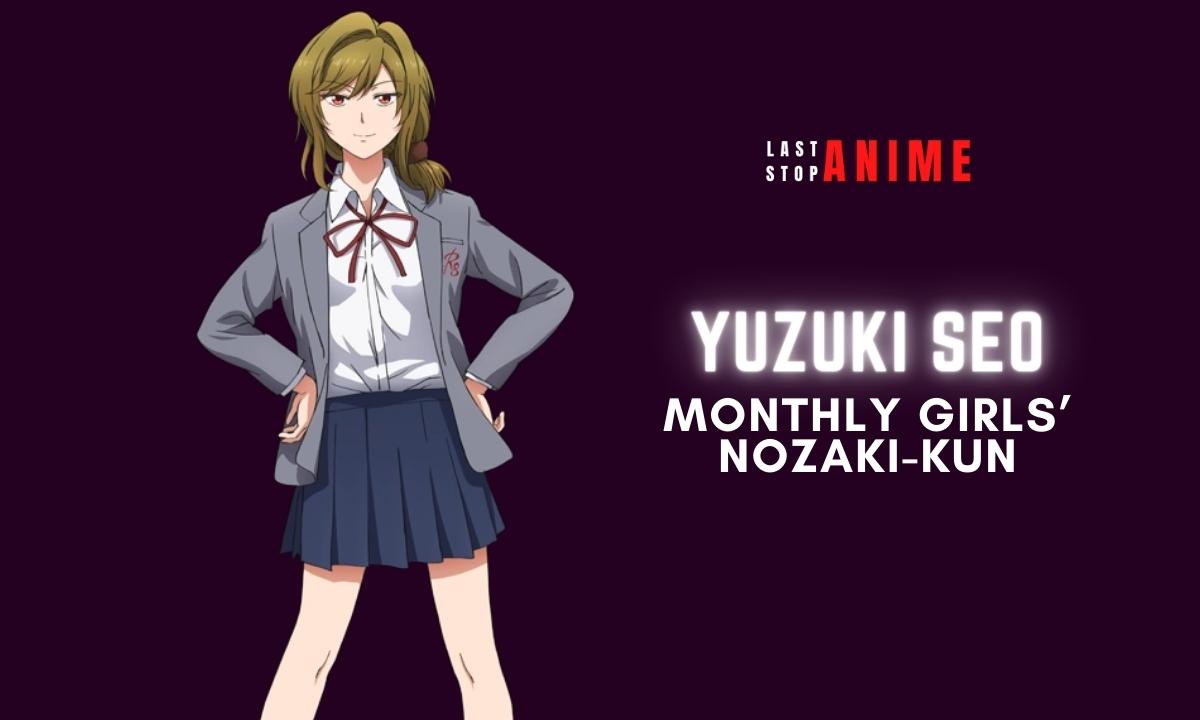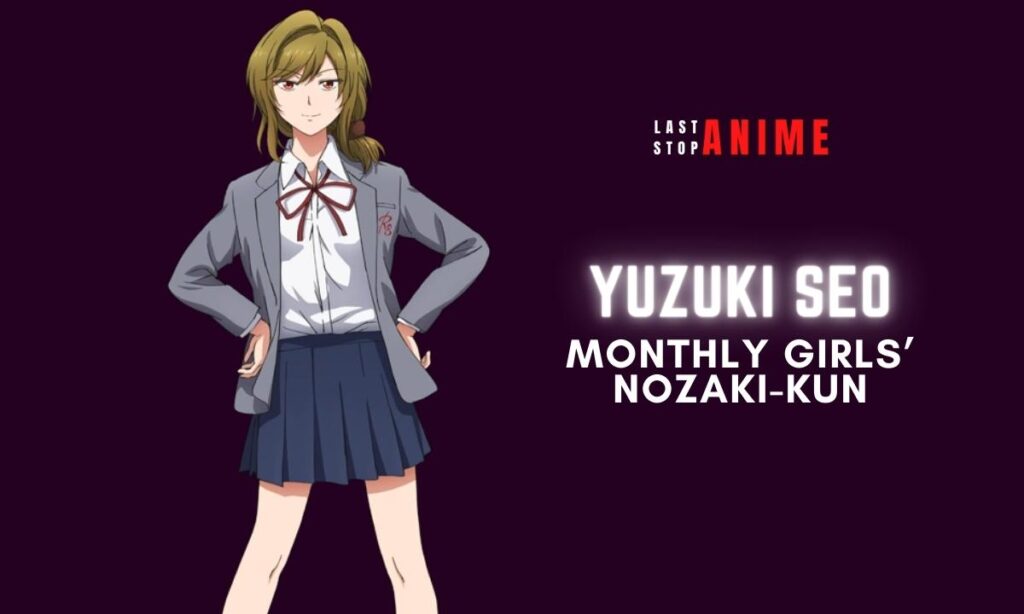 Yuzuki Seo is undeniably one of the most charming anime tomboys around. Her eyes, face, and hairstyle are captivating.
Yet, her overly blunt behavior toward others and lack of self-awareness land her firmly in the tomboy category.
She's so passionate about basketball that she's earned herself the nickname "Death God of the Basketball Court."
The only thing she takes seriously is her Choir Club, where her voice has been likened to an angel's, with some dubbing her "Lorelei of the Choir Club."