For those who don't know what Bara Manga is, fear not, we'll help you!
We are guessing you are already aware of Yaoi and Bl anime or manga, Boys Love or Gay manga or Gay anime.
Bara Manga is a subgenre of the Yaoi and Boys Love genres. Bara takes a different approach from the usual BL and Yaoi manga as it depicts passionate love between two bulky and muscular men.
Surprisingly, Bara Manga is written by men. Bara Manga is notoriously famous for its sex scenes and kinks (masochists, Dom-Sub)
Bara Manga's characters have unique or distinct physical appearances. For example, some characters are muscular, bulky, or sometimes have thick body hair.
Fans outside of Japan use Bara as an umbrella term for Japanese gay media such as artwork, mainly furry and shipping artwork.
Usually, Yaoi manga or Boys' Love or BL emphasizes the romantic aspect, or they are soft romance stories. The characters usually explore themselves. On the other hand, Bara manga is more drawn toward sex scenes.
With these things out of the way, we are making a list of the 21 best bara manga.
A word of caution: Manga on this list has scenes that might be disturbing for some viewers. As mentioned above, some manga will have explicit sex scenes. So if these topics trigger you, please refrain from reading them.
List Of Best Bara Manga To Read In 2022
21. Sailor♥Danshi (Sailor Men)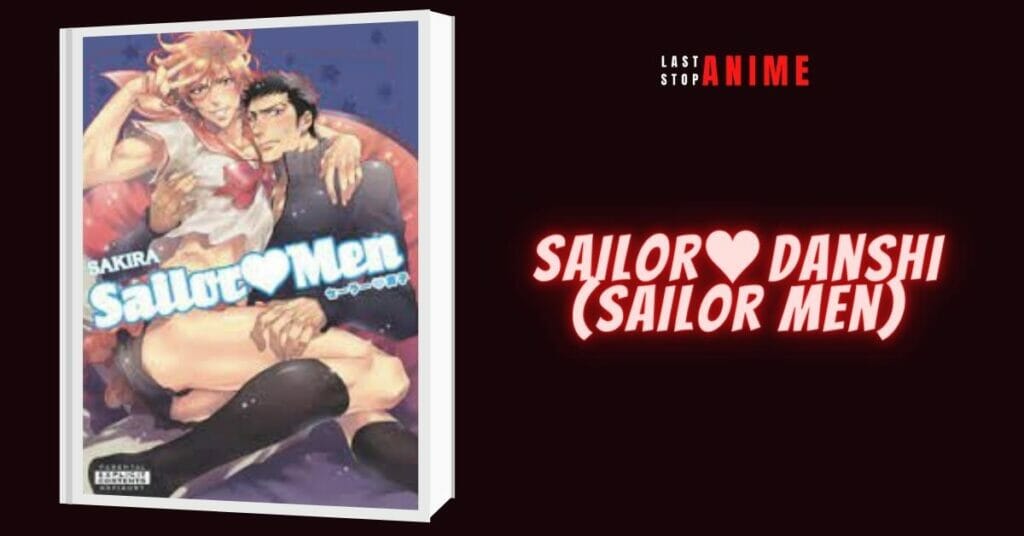 Volumes: 1
Chapters: 7
Status: Finished
Genres: BL, Comedy, Erotica
Authors: Sakira (Story & Art)
Read Sailor Men
In the manga Sailor Men, Maki is best friends with Kana. To amuse everyone, Kana dresses up in a sailor uniform costume.
Maki finds him attractive in a strange way, and the emotions secretly buried in his heart suddenly surface, trapping him in a difficult circumstance.
In the steamy romances illustrated in Sailor Men, Maki is only one of many young men who fall in lust and love.
Sailor Men is a perfect mixture of smut and Yaoi manga themes. The two guys are best friends, and one of them falls in love. The plot is pretty much like your average BL manga.
So if you love reading BL smut manga that is soft at times, Sailor Men might be a good start for you.
20. Raiatea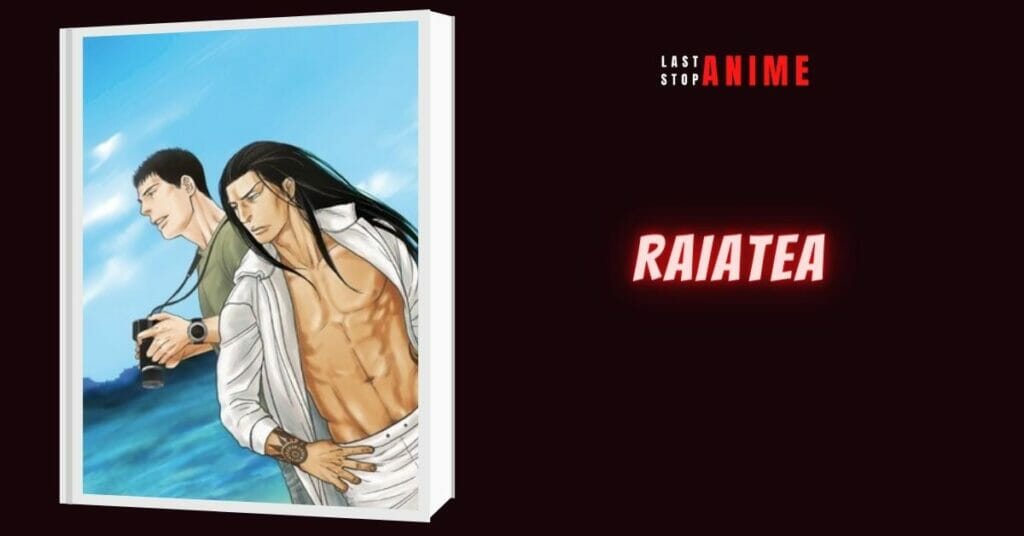 Volumes: 1
Chapters: 5
Status: Finished
Genres: BL, Drama, Erotica
Authors: Okadaya Tetuzoh (Story & Art)
Read Raiatea
A photographer who has lupus experiences vision loss in one of his eyes. He had a chance encounter with a man on a South Pacific island years prior, and he has loved photography's aesthetics.
Due to his diagnosis, he feels the impulse to go back to the South Pacific island that served as the spark for the start of his photographic career.
He now seeks to persuade the Southern California-based medical researcher he first met there three years ago to travel with him on this trip down memory lane.
Unlike other Bara manga, you won't see sexual scenes between the main characters in the initial stages. Raiatea takes time to build the story and draw the audience in.
The characters and artwork are well drawn and pull the audience in.
19. Popular Baseball Club Boys
Volumes: 1
Chapters: 2
Status: Finished
Genres: BL, Drama, Erotica, School Life
Authors: Akahachi (Story & Art)
The premise of Popular Baseball Club Boys follows two boys who are part of the baseball club. Sonohara is quite popular among girls, which irks Matsuda.
On a certain night, Matsuda finds Sonohara reading an email. And the mail is from Miki, none other than the popular girl in school. Miki is rejecting Sonohara in the mail.
Matsuda convinces Sonohara to strip in exchange for a vow of silence.
This incident marks the start of our Bara story. Like in every other Bara manga, the male characters are buffed.
Motemote Yakyuubu Otoko is a cute love story packed with loads of sex.
18. Model Nande Zettai Yaranai
Volumes: 1
Chapters: 1 (One shot)
Status: Finished
Genres: BL, Drama, Erotica, School Life
Authors: Akahachi (Story & Art)
Model Nande Zettai Yaranai is a one-shot that follows a popular teacher and student troupe. The premise is set in a borderline pronographic way.
As the typical student teacher, the pron set up, the teacher shows interest in the student. After a few incidents and days, the young person enters the teacher's classroom, filled with extremely interesting pictures.
As the student enters the teacher's classroom, his eyes fall upon the statue of an erect man, and he starts playing with the statue.
Well, now we all know what's going to happen next.
17. Fisherman's Lodge
Volumes: 1
Chapters: 16
Status: Finished
Genres: BL, Erotica
Authors: Tagame Gengorou (Story & Art)
Read Fuyu No Banya
Fisherman's Lodge revolves around two men—an older man and a young guy named Shingo Shindo. The older adult is a fisherman and the watchman of the sea lodge.
For the winter stay, he expects to live with a woman, but instead, he is forced to spend the entire time with a male mistress.
At the start, we see the older man making a fuss and mistreating Shindo. But as the story progresses, we see the change between the two men.
Sex is an integral part of this Bara manga. The sole purpose of the male mistress was to have sex and keep the older man entertained throughout the entire season.
16. My Brave Lover
Volumes: 1
Chapters: 1 (One Shot)
Status: Finished
Genres: BL, Erotica, Mature
Authors: Zelo Lee (Story & Art)
This is an unusual bara manga. Tyga, the main character, embarks on a journey and encounters Claus along the way. Both are potent guys who protect the village by taking up the monsters' hunting.
After taking a nap in a village lodging, Claus equips himself with the strange ring he obtained from the dungeon.
After forcing Tyga to have sex with him, the two guys become boyfriends forever.
As we said, this is an unusual bara manga. It features monsters, dungeons, and adventures. Along with a good storyline, the art is pretty good too.
15. First Class Daddy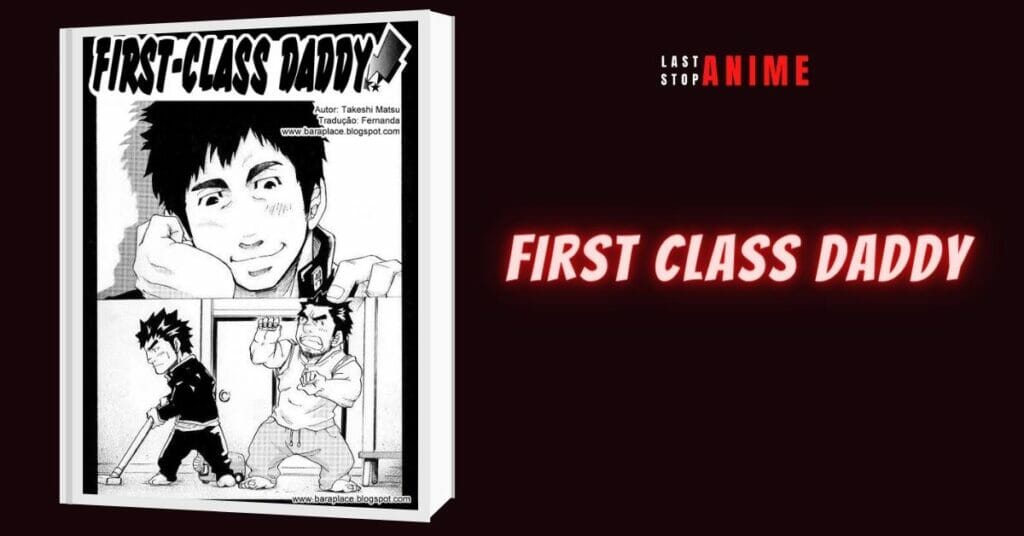 Volumes: 1
Chapters: 1 (One Shot)
Status: Finished
Genres: BL, Erotica, Mature
Authors: Matsu Takeshi (Story & Art)
Douzyo Hideyoshi is the single father of Hideroi, a teenager. Despite being a single father, he is a slacker who is calm, relaxed, and constantly intoxicated.
He frequently consumes alcohol and cannot quit, yet he gets serious about being a father when the time comes.
When Hideroi takes his friend Tsukamoto home—who doesn't have a father of his own—things get tricky.
Hideyoshi decides to teach Tsukamoto everything a father would teach his son. However, they crossed the boundaries they shouldn't have along the way.
14. One Fourth (1/4)
Volumes: 1
Chapters: N/A
Status: Finished
Genres: BL, Erotica
Authors: Itto (Story & Art)
Read Yonbun No Ichi
Ooshima is a bright and bubbly guy. Ooshima had always liked Suga, his best friend. He somehow shrinks one day and turns into a tiny man.
He needs to have sex with the person he once loved to get back to normal. Now he decides to have a sexual relationship with Suga, his best friend.
Since One Fourth is not a typical bara manga, it is rather unusual. You'll discover it is more enjoyable and amusing as you read.
Unlike some Bara manga, the characters are cute and don't have excessive body hair or pointy chins.
13. Class Reunion
Volumes: 1
Chapters: 1
Status: Finished
Genres: BL, Erotica
Authors: Matsuzaki Tsukasa (Story & Art)
As the name suggests, the story starts at a Class Reunion. Class Reunion tells the tale of two guys on the same team at the baseball club who meet again at their high school reunion.
Eno is currently in his third marriage after getting divorced twice, while Fujio never got married.
The Inn where the reunion is taking place is quite relaxing. As the story develops, the characters fight, open up and accept themselves.
If you are into Dlifs, this might be to your liking. This Bara manga has a good storyline and explores love with a different approach.
12. Kyokan Hunter
Volumes: 1
Chapters: 8
Status: Finished
Genres: BL, Erotica
Authors: Matsumoto Inaki (Story & Art)
Read Kyokan Hunter
The theft of numerous priceless works of art has been going on, with a phantom thief successfully navigating all security measures.
He quickly grows fond of being a maiden, and a guard allows him to flee as long as he leaves the painting behind.
That plan completely fools the security of a particular art institution. Contractual sex was the beginning of their relationship, but before they realized it, they were attracted to one another.
To get revenge on his older brother, the thief's younger brother kidnaps the guard, and many people gang rape him.
11. Priapus
Volumes: N/A
Chapters: N/A
Status: Publishing
Genres: BL, Erotica
Authors: Itto (Story & Art)
Read Priapus
For readers of the current Bara manga, Priapus was one of the first series.
Based on the true fertility deity of Greek mythology, who visited Earth and decided to have sex with males he passed by, Priapus, the man on the cover, is named after him.
Zeus, the ruler of the gods, has grown weary of humankind's propensity for violence and hatred. Although he desires the quick destruction of humankind, he is hesitant to descend to the level of humankind by using violence to accomplish this particular aim.
With this in mind, Zeus gives the responsibility to the god of fertility and procreation, Priapus A. Tarou.
Priapus devises a straightforward but successful plan: If he made each man on Earth gay, the human reproduction rate would drastically decline, and the human race would be extinct within a few generations.
Bara manga usually explores fascinating ideas rather than merely providing the readers with eye-candy and pointless sex for pleasure.
10. Terpenoid
Volumes: 1
Chapters: 7
Status: Finished
Genres: BL, Drama, Romance, Erotica
Authors: Okadaya Tetuzoh (Story & Art)
Read Terpenoid
Terpenoid follows the story of two neighbors. In Terpenoid, Takahashi's neighbor is the blue-collar Shige, for whom Takahashi feels.
Shige fosters his nephew Haru, who was badly treated and abandoned as a child and is now mute.
Shige encourages him to restore his love and self-esteem. As Takashi witnesses, Shige's affection and concern for Haru, his feelings for Shige become deeper. However, he spots Shige being embraced by another person in the car.
The author introduced Haru as the driving force for the plot of this Bara. From this point on, the plot mainly focuses on how Takashi will overcome his strong emotions and feelings for the blue-collar Shige.
The characters are all very much like Bara. Thicc thighs and big muscles.
09. Hey! Doctor
Volumes: 1
Chapters: 6
Status: Finished
Genres: BL, Erotica
Authors: Uchida Kaoru (Story & Art)
Read Hey! Doctor
Hey! Doctor is a collection of 3 stories.
Chapters 1-3 cover the stories of a student and an unorthodox doctor. Katsuya Igarashi is a high school student who falls into the river on his way home.
Instead of getting treated, he goes straight to his part-time job. This results in him catching a cold. To get himself treated, he visits his nearest clinic, The Hazama Clinic.
The Doctor is a bit strange there. I mean, rather than giving him medicine, he gives him something else.
Chapter 4, on the other hand, focuses on Katsuya Igarashi's part-time boss.
The part-time boss falls in love with a ramen delivery man named Odajima. Odajima is tall and muscular in terms of physical stature.
Odajima and the store owner's story can be considered one shot since their story gets one chapter shared with Katsuya's story.
Chapters 5–6 are different and unrelated to the above stories.
Amasaka Gai is the top model in the school. Being a model, he attracts everyone's attention and turns heads everywhere he goes.
On the other hand, we have Sakuraba, a part of the baseball team.
Amasaka Gai casually said he liked someone from the baseball team, which caused a ruckus in the school. Everyone thinks the girl he likes is an elite.
Sakuraba, fed up with all the ruckus, goes out to wash his face, but that's when Amasaka Gai kisses him!
08. Tango no Otoko (The Man of Tango)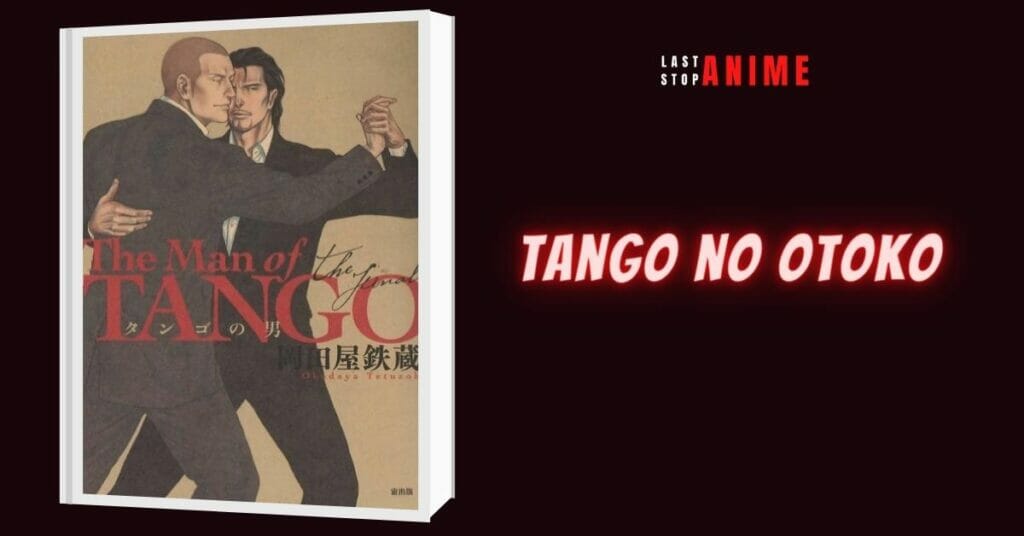 Volumes: 1
Chapters: 7
Status: Finished
Genres: BL, Drama, Romance, Erotica
Authors: Okadaya Tetuzoh (Story & Art)
Read Tango no Otoko
Despite Angie's reputation as the Man of Tango, he has never actually felt the intense love and connection that Latin dance evokes.
He encounters Hiro, a man with a Latin mother who resides with his Japanese grandfather. The opportunity arises to feel the same burning passion one gets with Latin dancing.
Due to his Latin ancestry, Hiro is pulled in by Angie, but their relationship quickly progresses to the point where they both give their bodies and souls to the heat of Latin dancing and their partners.
07. Darkness Hound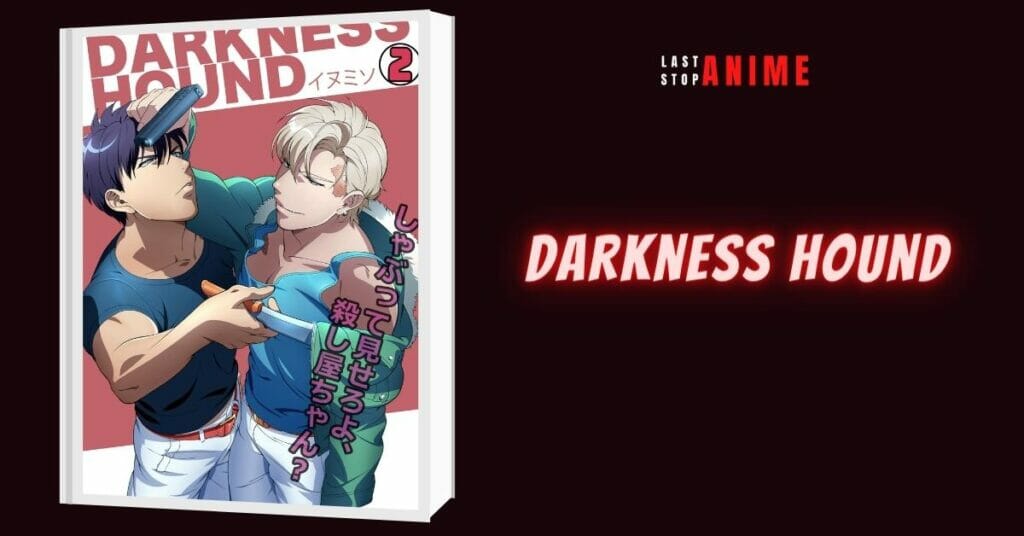 Volumes: 1
Chapters: 3
Status: Finished
Genres: BL, Comedy, Erotica
Authors: Inumiso (Story & Art)
Read Darkness Hound
The military has hired Darkness Hound, a first-rate assassin who is quick, competent, and skilled at killing, to find Rozzo, a runaway soldier. The runaway soldier has been hiding from the military for the past three years.
Due to his dislike of kittens, Darkness Hound almost succeeded, but Rozzo managed to catch him.
When the assassin and the prey interact, the plot twists because both characters are more complex than they first appear to be.
06. Ookami Shounen To Hamu No Hito (The Boy Who Cried Wolf)
Volumes: 1
Chapters: N/A
Status: Finished
Genres: BL, Erotica
Authors: Itto (Story & Art)
Yudai considers himself "in the closet" and is not secretive about his affection for other males.
He puts up a straight and perverted show for everybody he knows, but that isn't truly who he is. He meets Kimikazu, and he starts to like him.
The issue is that he has been covering up his emotions for so long that he cannot do so when Kimikazu expresses interest in him.
Yudai has to develop self-acceptance so that he may show the world who he is and, ideally, begin a relationship with Kimikazu.
05. Gachinko Battle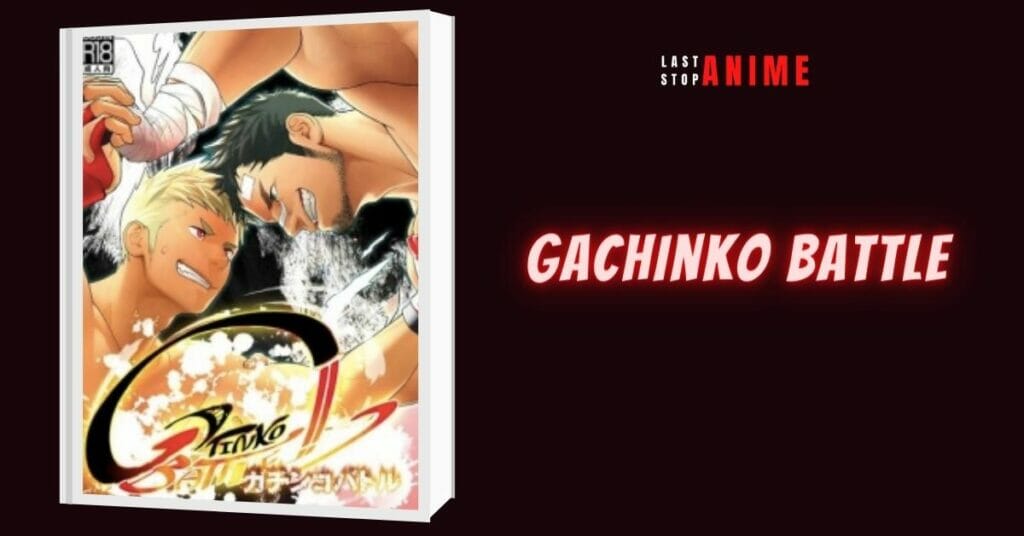 Volumes: 1
Chapters: N/A
Status: Finished
Genres: BL, Erotica
Authors: Itto (Story & Art)
Read Gachinko Battle
The gods' own martial arts competition, "Gachibuto," is currently holding its 1919th edition.
Every year, many people work hard to prepare for the competition, but only a select few can compete in the final rounds.
The most courageous combatants have assembled on this day because the victor will receive a single wish from the gods.
Nevertheless, the rules are altered annually, so competitors must meet the new requirements to win.
Rising sensation Hino Ryuunosuke takes reigning champion Ozora Yamato in the opening quarterfinal bout.
The winning criteria for the final rounds are stated as the two guys get ready to fight: the victor must cause their opponent to eject.
Astounded by this information, Hino discovers that Ozora is not only eager to continue the fight but also completely prepared to do so.
Hino gets ready to do whatever actions are necessary to win and fulfill his dream, even if this isn't the kind of tight-fisted hammering he had in mind.
Gachinko Battle is the epitome of Bara manga. We have big guys with big muscles.
04. Bespoke
Volumes: 1
Chapters: 4
Status: Finished
Genres: BL, Erotica
Authors: Matsuzaki Tsukasa (Story & Art)
Read Bespoke
Bespoke is a Bara manga that you should read. It does not need an introduction because the characters and the story are pretty engaging.
The plot revolves around a tattoo artist, a seductive tailor, and a lousy Yakuza guy.
Although the characters don't interact with each other directly, their lives eventually intervene with each other later in the story.
03. Itai Itai Itai (It hurts, It hurts, It hurts)
Volumes: 4
Chapters: Unknown
Status: Finished
Genres: BL, Romance, Erotica, Love Polygon
Authors: Itto (Story & Art)
Read Itai Itai Itai
Itai Itai Itai's core theme is a love triangle. The story focuses on the love polygon between high school boys.
Tachikawa Shikou, the president of the Judo club at the high school; Narumi Shusaku, a Judo club member; and Ukeno Taiga, Shikou's buddy and classmate.
Itai Itai Itai is a bara manga that makes us curious about who's going to end up with whom and has a happy ending.
02. Gogo Boy no Yuuutsu (The Melancholy of GOGO-BOY)
Volumes: N/A
Chapters: 3
Status: Finished
Genres: BL, Comedy, Romance, Slice of Life, Erotica
Authors: Okadaya Tetuzoh (Story & Art)
Read Gogo Boy no Yuuutsu
Atsushi's cousin is Maki. They've been quite friendly ever since childhood. From his early years, Atsushi can still picture the frail and skinny Maki.
However, Maki's physique and appearance significantly changed once Atsushi left his village.
Atsushi stays with Maki in his apartment when he visits, and for some reason, Atsushi finds his toned body attractive. They overcome the hurdle and start dating after a few mishaps.
The story does not have much sex in it but focuses on the romantic aspect.
01. Hide and Seek
Volumes: 1
Chapters: 9
Status: Finished
Genres: BL, Erotica
Authors: Ike Reibun (Story & Art)
Read Hide And Seek
Takeru is immensely devoted to and fascinated with his sister, so when he finds her out on a date with his adversary, Wanigawara, he loses it entirely.
He engages him in street combat, which only draws police attention. The two are forced to run and hide close to one another in the alley, but their chemistry and energy are entirely different than they had anticipated.
They soon set off on a hide-and-seek adventure, but they quickly learn that hiding the emotions they begin to feel for one another, is more complicated than anticipated.
The story follows the classic enemies to lovers troupe, which is very popular and is a fan favorite among many manga readers.