Have you ever wondered what the personality types of some anime characters might be? Which of them might be ESFP anime characters like you? Well, wonder no more because this article will answer all those questions.
What Is The MBTI® Personality?
An insightful, self-reported assessment called the Myers-Briggs Type Indicator® (MBTI) determines a person's psychological preferences and personality type.
This assessment aims to place respondents into one of four groups depending on how they view the world and make decisions, allowing them to understand better and explore their personalities.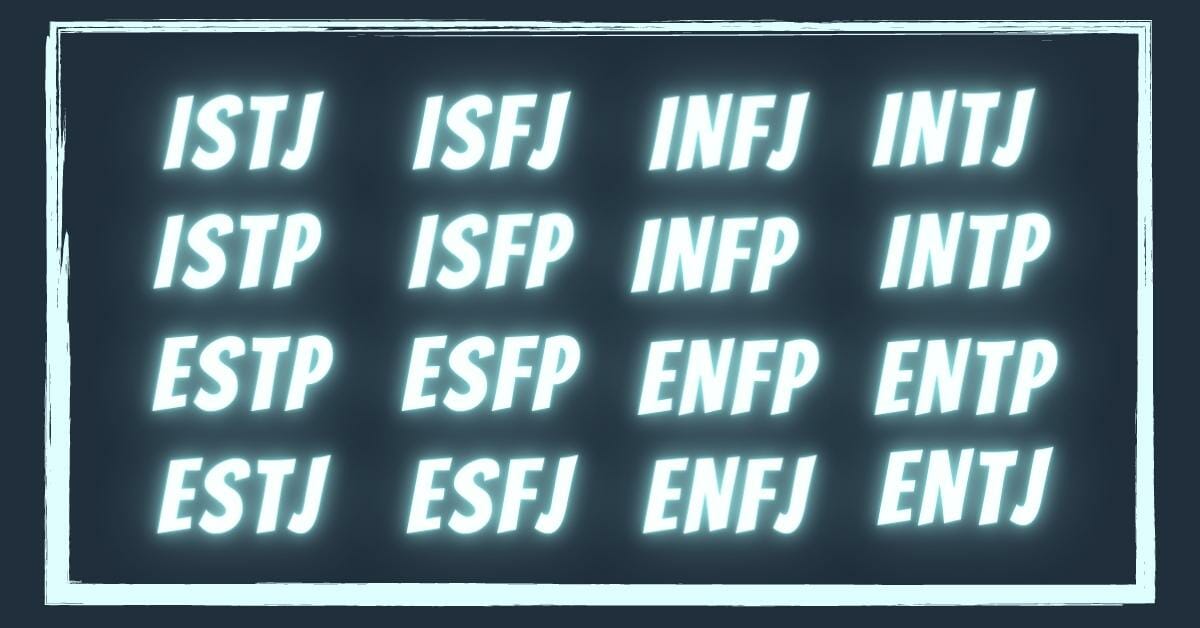 Click on the image below to know about the anime characters of your specific MBTI Personality Type.
The four categories are Extraversion or Introversion, Intuition or Sensing, Judging or Perceiving, and Thinking or Feeling.
According to this theory, each person favors one trait from each category, resulting in 16 different personality types.
Well, if you don't know your MBTI personality type, you can always take a test here!
The ESFP Personality type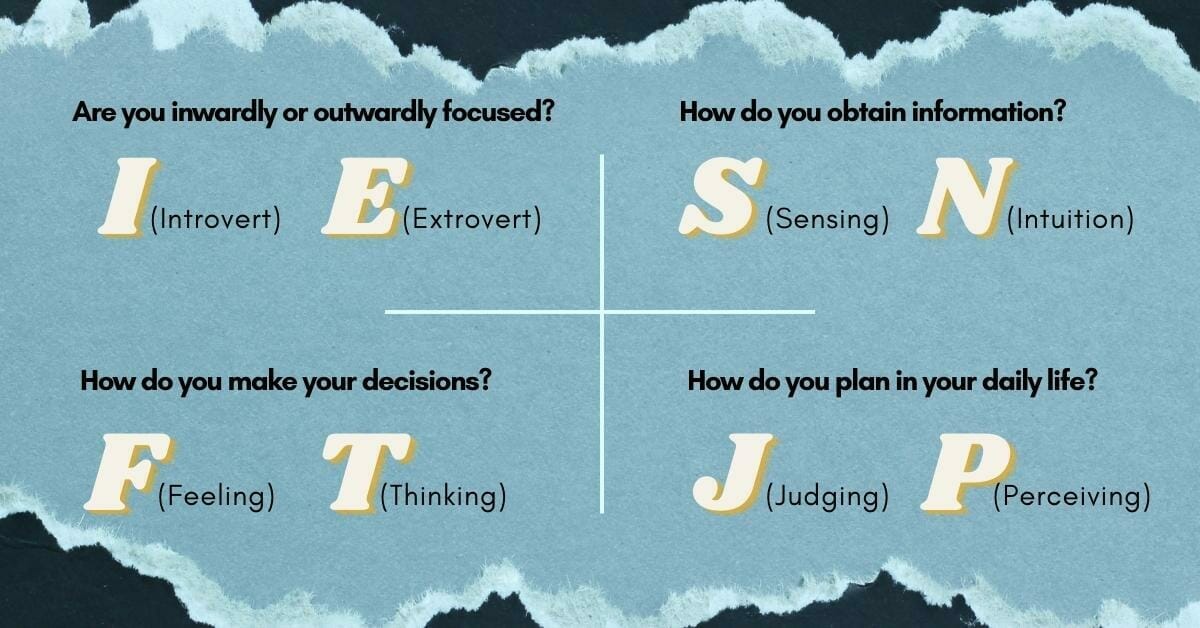 ESFPs are "people" persons. They feed off of positive energy in the room. They love having people around them and generally the more energetic ones.
ESFPs would rather look at the present than look at the bigger picture. They are concentrated on improving the life they are living in the moment.
As they are "people" persons, it is no surprise that they are ready to lend a helping hand or even an ear to those that need them. They are observant and have the power to notice details quickly.
They have a strong sense of fashion and love bright, aesthetic things. Their creative and artistic streak is always seen.
What Does ESFP Stand For?
ESFPs possess Extraverted, Sensing, Feeling and Perceiving personality traits.
Entertainers have a fun-loving energy. They are always open to the external world and look forward to people.
The ESFP personality type is denoted by four letters, each of which stands for an important personality feature: Extraverted, which energizes them; Sensing, they like new experiences; Feeling, they give more importance to their feelings than to practical things and Perceiving, they like to spontaneity and do not think about long term consequences.
What Are ESFP Personality Types' Strengths And Weaknesses?
| Strengths | Weaknesses |
| --- | --- |
| Observant | Pessimistic |
| Social | Sensitive |
| Practical | Easily bored |
| Optimistic | Impulsive |
Anime Characters Who Are ESFP
ESFP anime characters will show all or most of these traits. They will be your supportive and enthusiastic friends, and their keen senses will help people around them. They are also fun lovers and are the life of the party.
ESFPs are open to criticism and curious about how to improve the world and themselves. They are the ones to express more overt feelings and are people of pure emotional intensity.
Sometimes they can go a bit over the top and show off their skills, but they are generally shown to be good and kind-hearted.
They love adventure and experiencing new things, so you will always find them up to something or the other.
With all the traits of an ESFP personality listed, we can now get on with our list of the best ESFP anime characters.
21. Grelle – Black Butler
Number of episodes: 46+7 OVAs+1 film
Number of seasons: 3
Genres: Dark comedy, Dark fantasy, Supernatural
First on our list is this female ESFP character, the Grim Reaper in Black Butler. She is bold in her actions and works and says things like they are without mincing words.
As an ESFP anime character, she is exuberant and strongly fond of red. She firmly believes that red can be used to attain beauty. She cares deeply about her physical beauty.
Grelle is emotional and quick to become violent when others let her emotions get in the way of doing their job. This is seen when she kills her partner and random hindrances.
20. Dandy – Space Dandy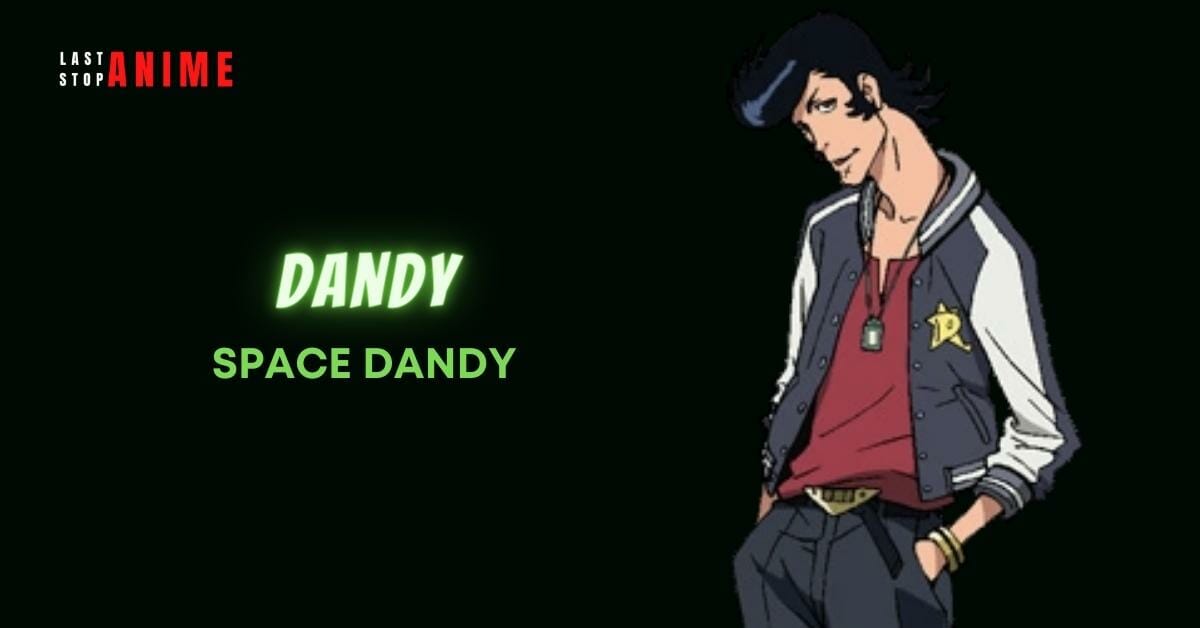 Number of episodes: 26
Number of seasons: 2
Genres: Comedy, Space opera
Dandy is the protagonist and anti-hero of Space Dandy. He can be best described as dense and delinquent.
This delinquency can result from how bored he is and therefore turns to things that excite him, like alien hunting.
Even though he lacks the hero qualities that ESFP anime characters mostly possess, he makes up for them with a big heart. In Space Dandy, he is always ready to help others in need.
He is seen caring for other people like Ukuleleman and Adelie. He can be a good person to have around for comfort.
19. Minako Aino – Sailor Moon
Number of episodes: 200+3 Films+5 Short Films
Number of seasons: 5
Genres: Romance, Fantasy
Sailor Venus has a larger-than-life personality and a vast store of intelligence and gracefulness.
Like a very social person, she has travelled to places like London, China and Greece. She has engaged in battles at these places too.
As a result of these battles, she has become sensitive over the years and hides her carefree nature around the other Sailor soldiers.
As one of the ESFP anime characters, it is no wonder she does not have much luck in the romantic relationship department. She is always flitting from one person to the next without having a fixed interest in someone for long.
Minako seems to fall in love rather quickly and has many romantic interests in the series. She even thinks a lot about romance and advises on it without having experienced it much.
18. Utena Tenjou – Revolutionary Girl Utena
Number of episodes: 39+1 movie
Number of seasons: 1
Genres: Comedy, Drama
Utena has all the charisma of a true ESFP. She is intelligent, popular, and a natural leader, as her classmates see her.
She and Anthy Himemiya are shown to be almost complete opposites. Despite being popular, she is a bit introverted.
She has pure emotional intensity brewing inside her and is quick to get angry. After breaking up with Touga, she is under great emotional strain.
She assumes what others are thinking and feeling, which causes many problems for her and others. She is practical but straightforward, which can come across as rude to her peers.
17. Don – The Promised Neverland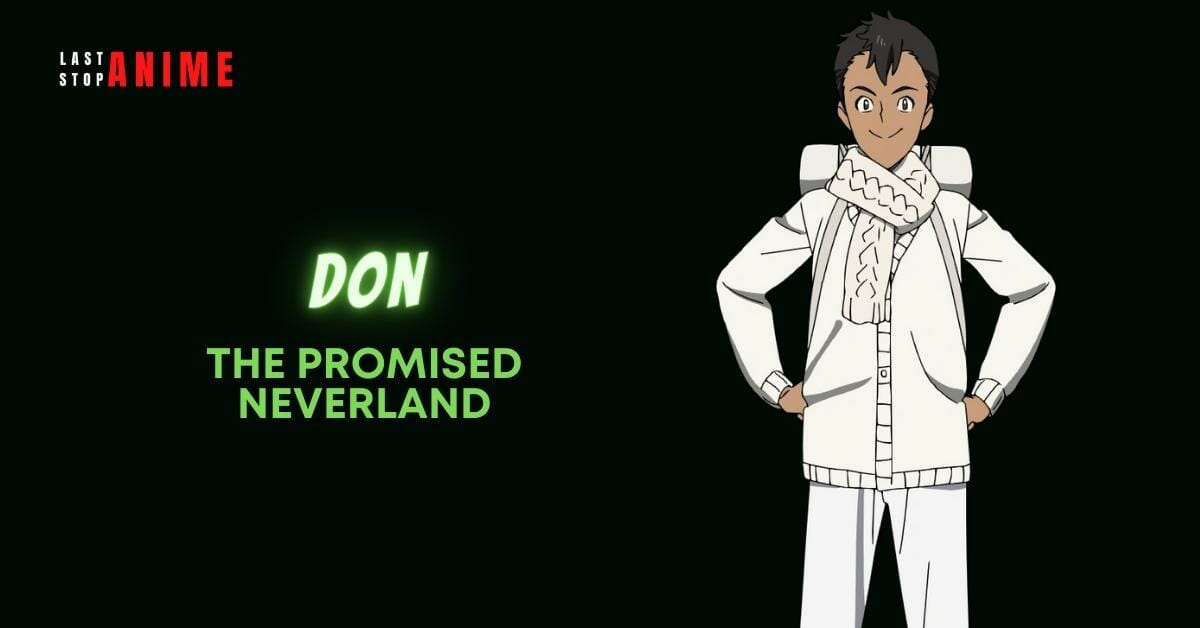 Number of episodes: 23
Number of seasons: 2
Genres: Dark Fantasy, Thriller
Don is one of the younger ESPFs on this list. He is a happy-go-lucky boy who only wants to keep his younger siblings safe.
Don is smart and considered one of the "good quality goods" in the orphanage.
He is the extra energetic teenager in the series and is friendly towards all the other kids. He gets restless occasionally and is quite impulsive, even having a friendly rivalry with Norman.
Don relies most on his feelings and has let them come between his actions. One great example is him getting violent at Ray and Norman for hiding the truth.
As the anime series progresses, we see this character get more in tune with his ESFP type. He was once impulsive and careless. And later on, he becomes conflict-averse because he knows some situations could be make-or-break.
He also becomes much more observant about others' feelings and can easily understand their perspective.
16. All Might – My Hero Academia
Number of episodes: 88
Number of seasons: 5 + 1 Movie
Genres: Action, Comedy, Super Power
All Might is a great example of an ESFP anime character. He seems to have two different personalities: a hero and a human being.
As a hero, he is friendly as he has to interact with fans and always saves the world with a smile on his face. Once he becomes a human, he gets serious and self-contained.
As a hero, All Might is prevalent with his showmanship. He is theatrical, especially during the final exams and is ruthless towards the students.
All Might cares about them deeply and is a father figure.
He is intelligent and diplomatic, coming up with battle strategies on the spot. He does not usually think of the bigger picture, as heroes keep no such expectations.
Despite all the hardships he faces, he is always optimistic and tries to rub this quality off on others. This is why he is a personal favorite MHA character.
15. Yumeko Jabami – Kakegurui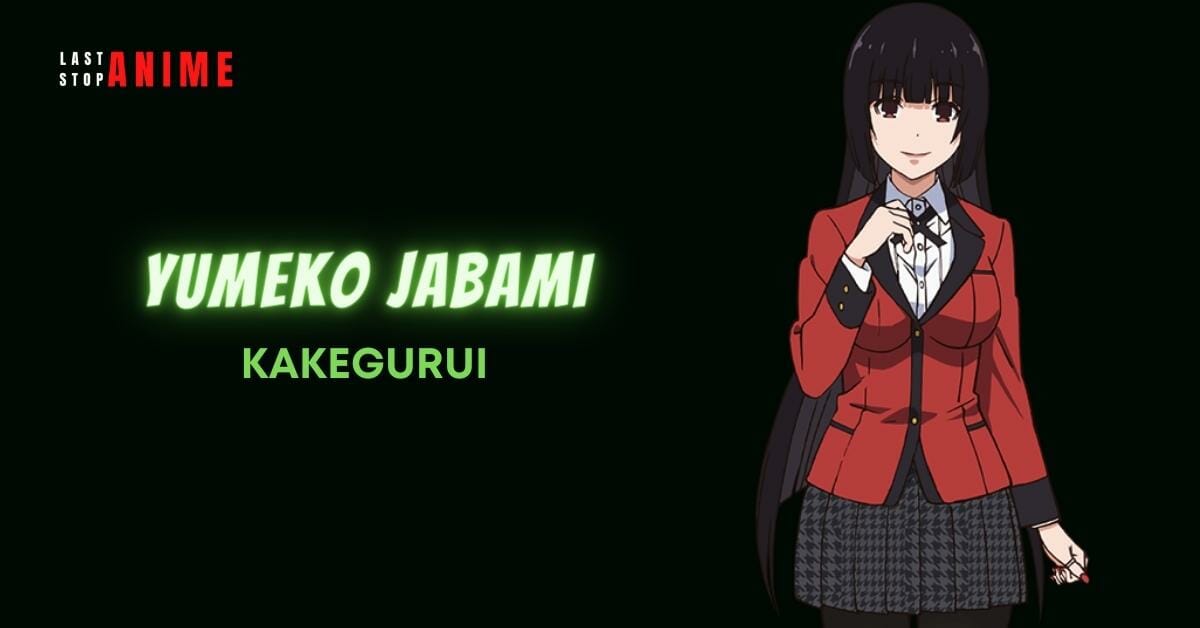 Number of episodes: 24
Number of seasons: 2
Genres: Drama, Mystery
Yumeko is the main protagonist of the series in which she is a reckless gambling freak. She is typically a fun-loving girl whose idea of fun is to defeat other people.
Yumeko feels no remorse after doing so. She is always very upbeat and can make friends with people who do not like her.
She's loyal and values the friendships around her.
She's confident when she is playing and when someone is cheating, her scary side is seen, which consists of red eyes.
She is a spontaneous risk taker, seeking thrills every time she plays. This means she does not look at the future and would rather live in the moment.
She also wants others to experience the same thrills so she may push them to make risky decisions.
14. Misaki Kamiigusa – The Pet Girl of Sakurasou
Number of episodes: 24
Number of seasons: 1
Genres: Drama, Romance
Misaki is a fun-loving girl, so she gets along great with people. She is outgoing and has a sense of humor, although it gets a little too vulgar for others sometimes.
She's talented in the sense she is good at animation and drawing, often creating manga and anime. When it comes to these things, her serious personality peaks out.
She is very expressive about her feelings towards Jin, but unfortunately, he pays her no heed. Instead, he goes out with several other girls. This causes her to get depressed.
13. Naruto Uzumaki – Naruto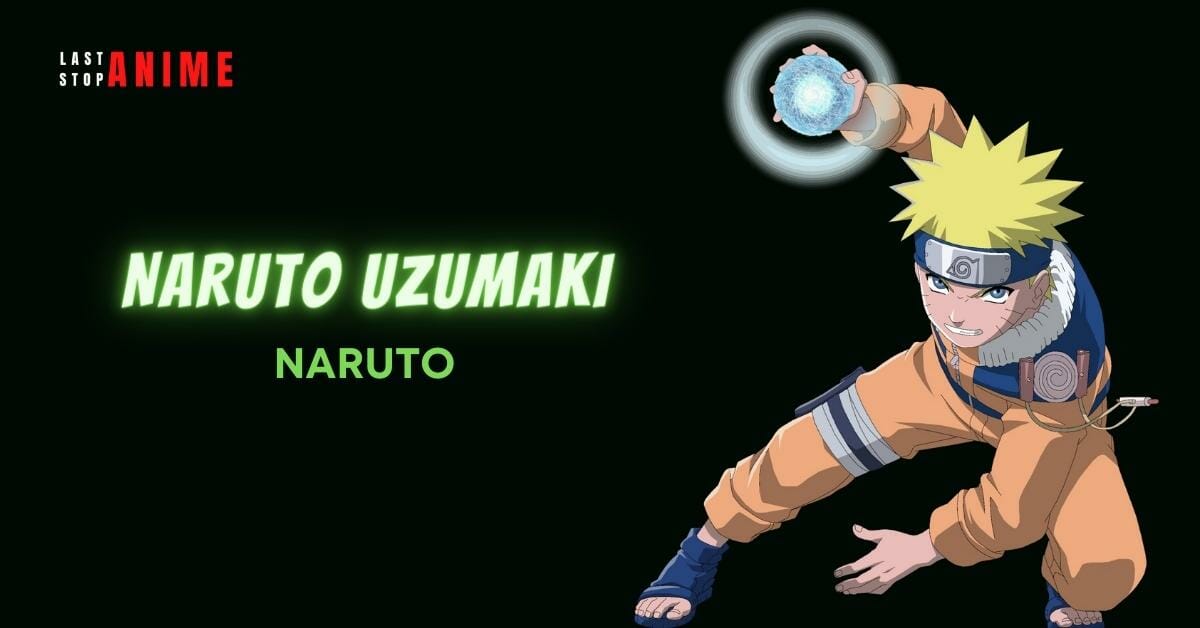 Number of episodes: 220
Number of seasons: 5
Genres: Action, Adventure, Fantasy
In typical ESFP fashion, Naruto Uzumaki is the ability to form connections with other people by showing genuine kindness and care. This could be because he grew up as an orphan and did not receive much love.
Naruto's personality is very bold, and he addresses people with made-up nicknames instead of their designation. He gets over this trait later in the series.
Uzumaki loves to put on a show as he pranks people around the village so that they can notice him.
He also desires to acknowledge and respect, possibly because he never got any in his childhood.
He is optimistic even after all the misfortunes that happen to him.
12. Might Guy – Naruto
Number of episodes: 220
Number of seasons: 5
Genres: Action, Adventure, Fantasy
Might guy is the one who passes his wisdom onto the members of Team Guy. He is one of the most lovable anime characters in the series.
Might Guy is the epitome of confidence, and optimism and a man of his word. He will work hard to make his words true and gives a hundred percent in whatever he does.
Might Guy gets emotional once he promises something, as he only reserves these promises for the most special people. He also gets emotional if he thinks he has inflicted more harm than necessary.
Along with being one of the best ESFP anime characters, he is also a great leader to Team Guy.
11. Son Goku – Dragon Ball Z
Number of episodes: 291, 13 Movies, 2 Specials
Number of seasons: 7
Genres: Action, Adventure, Comedy
After he overcame his initial aggression and head injury, there was a change in Goku's demeanor. He became lively and kind with a pure soul. He has a food-loving nature which can be funny at times.
Even if he is strong, he has feelings and gets quite emotional during vulnerable moments.
He is impulsive and will challenge anyone he thinks is strong enough to fight him. He is gentle while fighting and uses only the necessary amount of force required.
Son Goku is restless and seeks new adventures constantly. He does not overcomplicate life nor asks for much.
Son Goku shows a practical side often. He is open to learning new things, and when he does, he picks up things fairly quickly.
Son Goku can analyze a situation and come up with a countermeasure. He is practical and creative with his ideas in battle.
10. Black Star – Soul Eater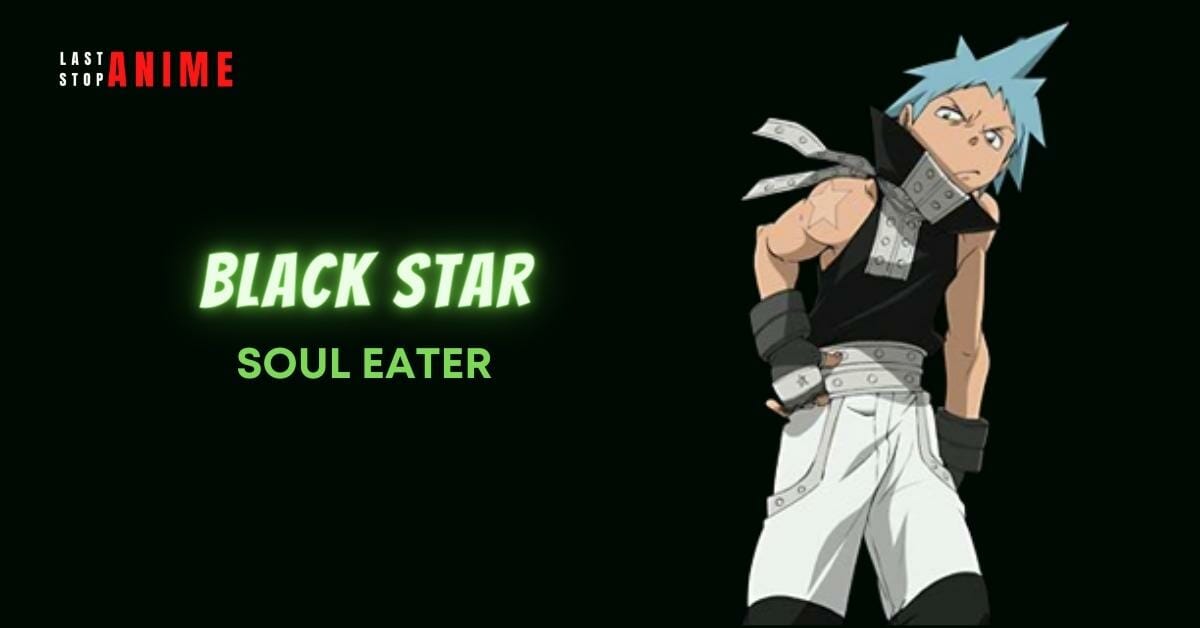 Number of episodes: 51
Number of seasons: 1
Genres: Action, Dark Fantasy
Black Star has the ESFP trait of showmanship. Though he is an assassin, he wants the attention on himself and loves the spotlight.
He is spontaneous and does not take things seriously at times. He is egotistic and cares only for himself.
His selfish nature causes him to get angry swiftly. He does not like when attention is taken away from him and is arrogant.
9. Ayama Souma – Fruits Basket
Number of episodes: 63
Number of seasons: 3
Genres: Fantasy, Romance, Drama
Ayama is a great example of an ESFP anime character. He has a shop that sells custom-made dresses along with his lover and seamstress. This shows how creative and original he is.
He is flamboyant and speaks about himself in a much higher way than others. His eye for aesthetics is very prominent, with all the outfits he dons and the designs in his shop.
One thing he dearly wishes for is to get closer to Yuki. He feels he has been harsh towards him in their childhood and tries to make up for it in the series.
8. Gon Freecss – Hunter x Hunter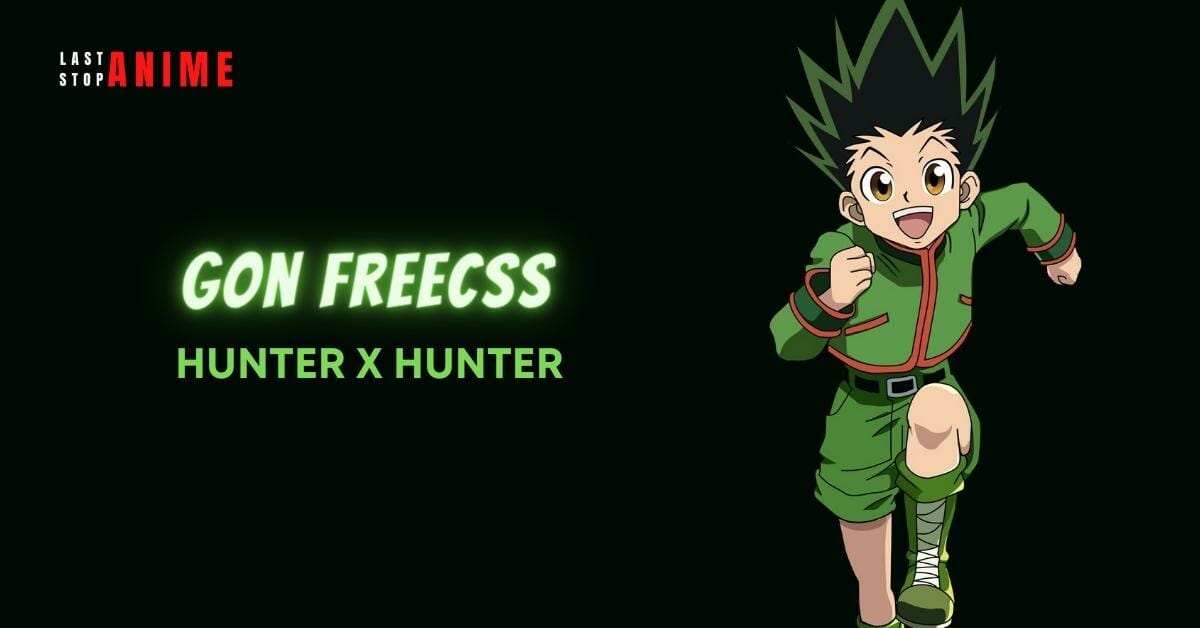 Number of episodes: 148
Number of seasons: 6
Genres: Action, Adventure, Fantasy
Gon Freecss is one of the most popular ESFP anime characters. He is the main character of this series and is a Rookie Hunter at the start of it.
Gon is a friendly boy who wants some adventure in his life. This shows us how restless he is. He is restless even to discover why his father chose to leave him and go after his profession.
He has a temper, which shows when his abilities are questioned. Due to it, he makes risky future decisions which ultimately fail.
When he does not have a temper, he can think tactfully and come up with creative solutions to problems. This can be seen in the third stage of the Hunter exam when everyone was under great stress. But he could solve it easily.
He is also bold, but sometimes, it costs him. Even if the opponent in front of him is stronger, he will continue to fight if he thinks he has the slightest chance of winning.
7. Yuji Itadori – Jujutsu Kaisen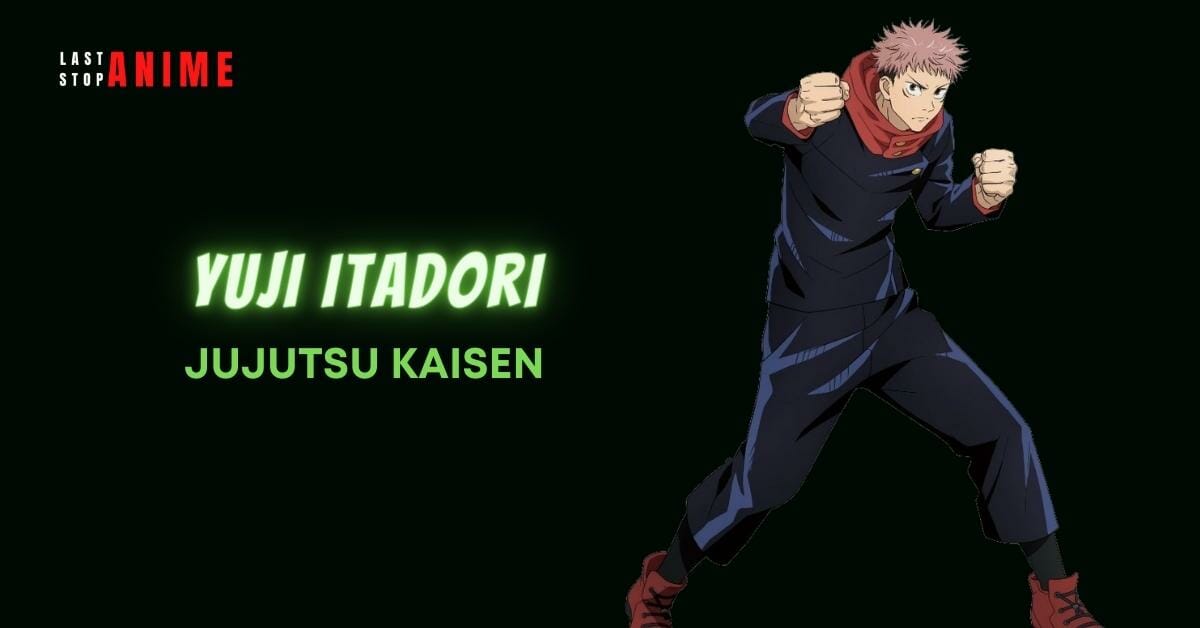 Number of episodes: 24+ movie
Number of seasons: 1
Genres: Supernatural, Adventure, Dark Fantasy
Yuji is the main protagonist and a brave character. He is an optimistic character who does not give up on his comrades and genuinely cares for their well-being.
Yuji Itadori believes he is in no position to take a life and tries to avoid doing so unless necessary.
He is a breath of fresh air in the series and a quick physical learner. He picks up things quickly, like when he learned to use harnessed cursed energy.
Itadori is a bit more sensitive than the others and gets upset over things he considers unjustified or has no reason to occur.
As far as ESFP characters go, he is a pretty loyal one.
6. Eijiro Kirishima – My Hero Academia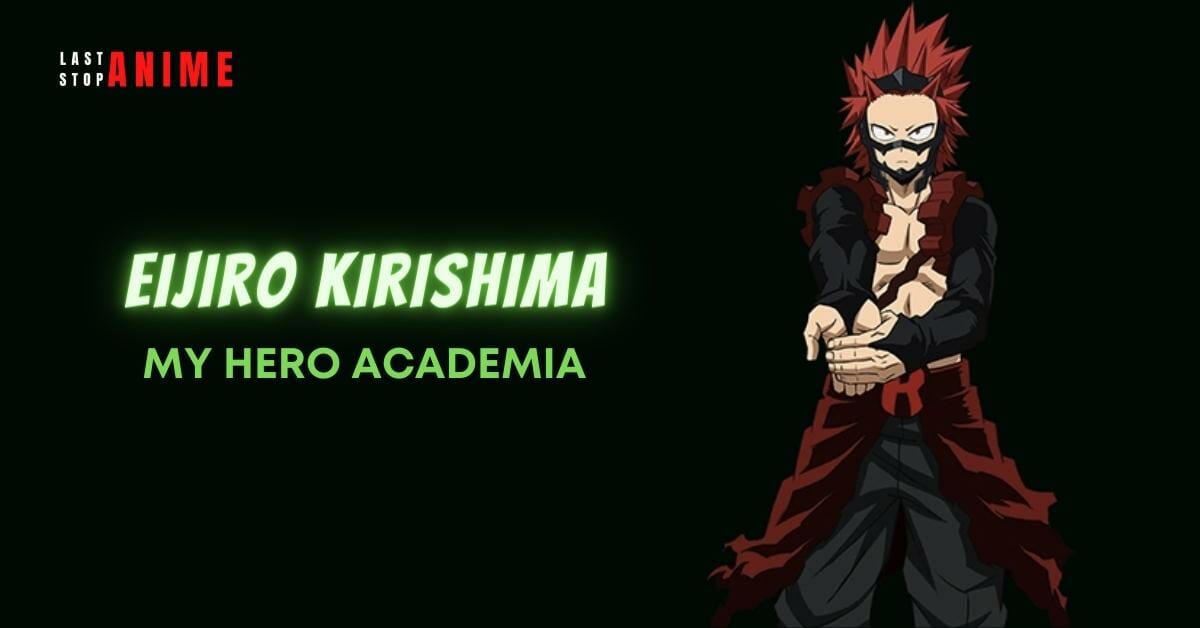 Number of episodes: 88
Number of seasons: 5 + 1 Movie
Genres: Action, Comedy, Super Power
He is the one to deeply admire his hero, Crimson Riot and even takes inspiration from him for his Hero name. His extraverted ESFP personality allows him to make many friends, and all love him.
He is strongly emotional and insecure about his quirk. He thinks that it could be more impressive than the other quirks. This seriously blows his self-esteem, and he does not think too highly of himself.
He trusts himself to improve further and develop ways to better serve the people as a Pro Hero.
5. Daki – Demon Slayer
Number of episodes: 44
Number of seasons: 3 + 1 Movie
Genres: Action, Demons, Historical, Shounen, Supernatural
One thing about Daki is that she is in a state of emotional turmoil. She is aggressive when she does not get what she wants and displays childish behavior.
Although there are no good things to say about her as a demon, she is the complete opposite of a human. As a demon, she liked to indulge in thrill-seeking activities. She also did things simply for the risks and to get attention.
As a human, she had a charming and honest personality. Nevertheless, she is an example of an ESFP personality in Demon Slayer.
4. Sasha Blouse – Attack On Titan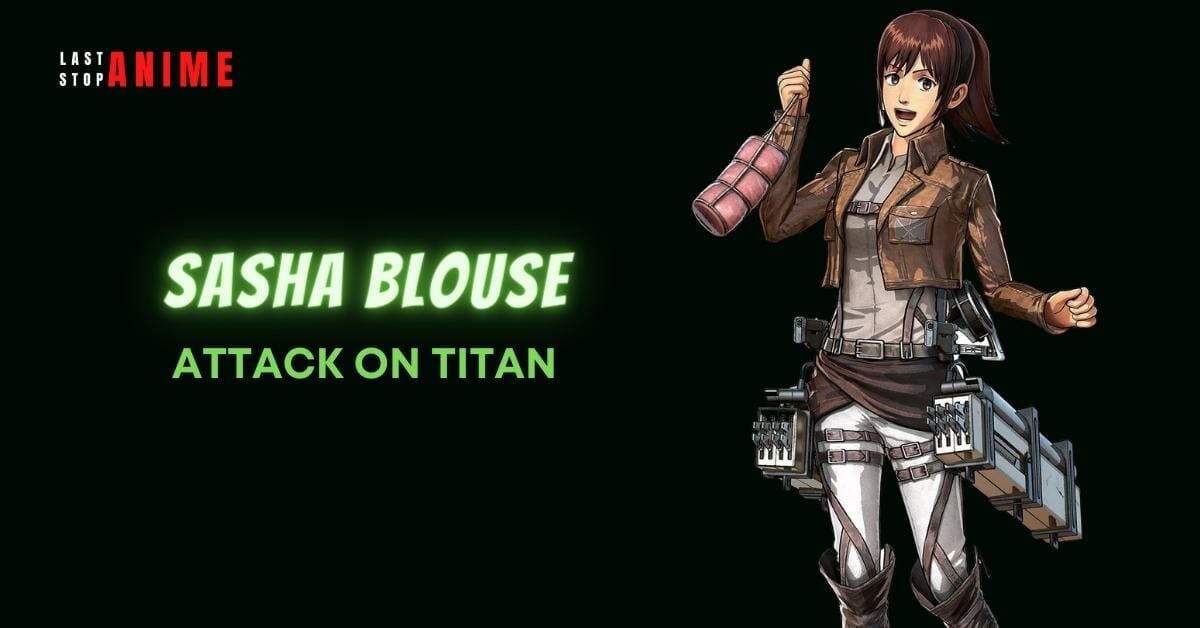 Number of episodes: 87+8 OVAs
Number of seasons: 4
Genres: Action, Dark Fantasy, Drama
Sasha is a friendly ESFP personality with a streak of hoarding food. She is impulsive and makes mistakes when things get too stressful.
She is not the one to plan and would rather be spontaneous and think on the spot. As a younger ESFP, she showed little growth. She only cared about herself and was close-minded.
As she grows up, she is seen as being considerate towards others. She wants to help in any way and cannot see others in pain.
3. Asta – Black Clover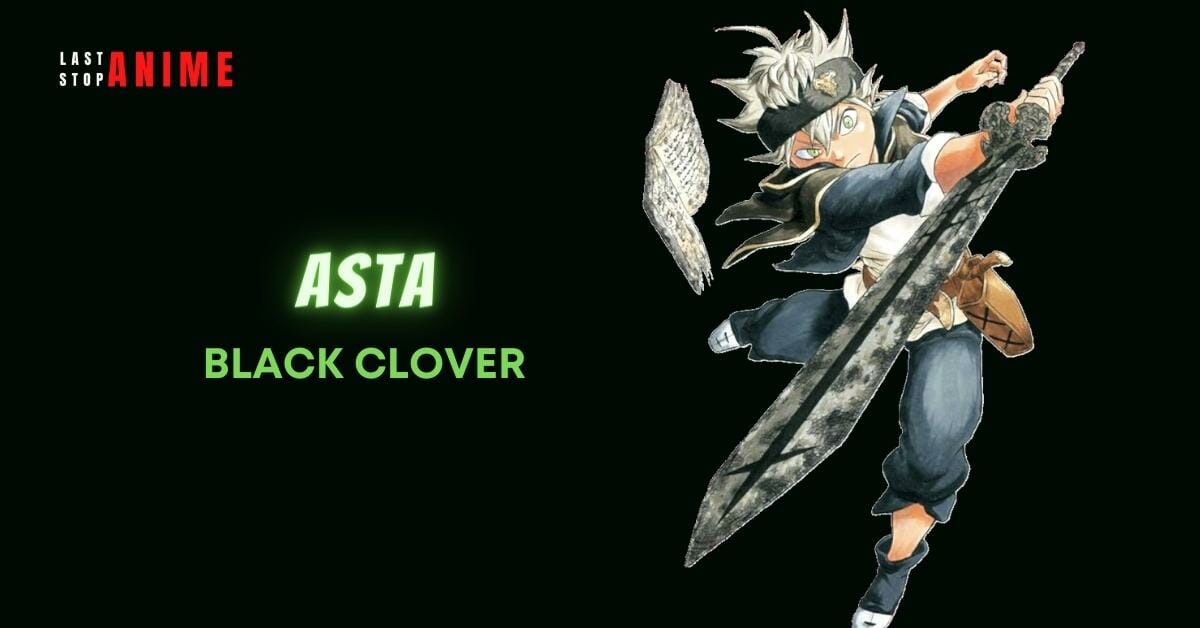 Number of episodes: 170+2 OVAs+ movie
Number of seasons: 4
Genres: Adventure, Fantasy
Asta is an excited and cheerful boy. He is straightforward and expresses his opinions as they are and very loudly. He has very particular ethics about justice and honor.
Although he is determined most of the time, he is prone to emotional vulnerabilities. Like when he gets his arms broken and slips into depression.
Despite being honest, most of the top, he can come across as stupid to people. He is just ignorant about things that are obvious to everyone else. His impulsivity leads him to say anything without much thought put into it.
2. Major Alexander Louis Armstrong – Fullmetal Alchemist
Number of episodes: 51+4 OVAs+2 Movies
Number of seasons: 1
Genres: Steampunk, Dark fantasy, Adventure
Alex is a caring and dynamic character. He gets emotional at the slightest things and burst into tears.
As an Entertainer, he has a trait of showmanship. He is proud of his physique and will not miss an opportunity to show it.
Alex does not like conflict, as he has seen many of his comrades die in battle in the military. He likes to solve disputes peacefully and would not choose to kill anyone first. This has cost him a promotion in the military.
He is observant and notices details swiftly, like when he realized that The Scarred Man was using alchemy in his serial murders.
1. Shoyo Hinata – Haikyuu
Number of episodes: 87
Number of seasons: 5 + 4 Movies + 2 OVAs
Genres: Comedy, Drama, Sports
With an energetic personality, he is also observant. He takes notice of cues both in interactions and while playing volleyball.
If any other team underestimates Hinata, he can get quite intimidating. He cares a lot about others and tends to befriend people quickly.
Shoyo Hinata is impulsive and does not think about the long-term consequences much.
He openly declares that his team will win and the other will lose, even when there is a shockingly intimidating opponent on the other side.
In this way, he is an example of a mostly healthy ESFP anime character.
Other ESFP Anime Characters:
Femio- Princess Tutu
Kotaro Tatsumi- Zombieland Saga
Monkey D. Luffy- One Piece
Natsu Dragneel- Fairy Tail
Natsuki Subaru- Re: Zero
Bolin- The Legend of Korra