When writing any character, it is important for him or her to be as close to being a human as possible. People have their own unique personalities and personality traits too. Just like humans, anime characters fit into a personality type too. ESTP is one of these personality types.
What Is The MBTI® Personality?
An insightful, self-reported assessment called the Myers-Briggs Type Indicator® (MBTI) determines a person's psychological preferences and personality type.
This assessment aims to place respondents into one of four groups depending on how they view the world and make decisions, allowing them to understand better and explore their personalities.
Click on the image below to know about the anime characters of your specific MBTI Personality Type.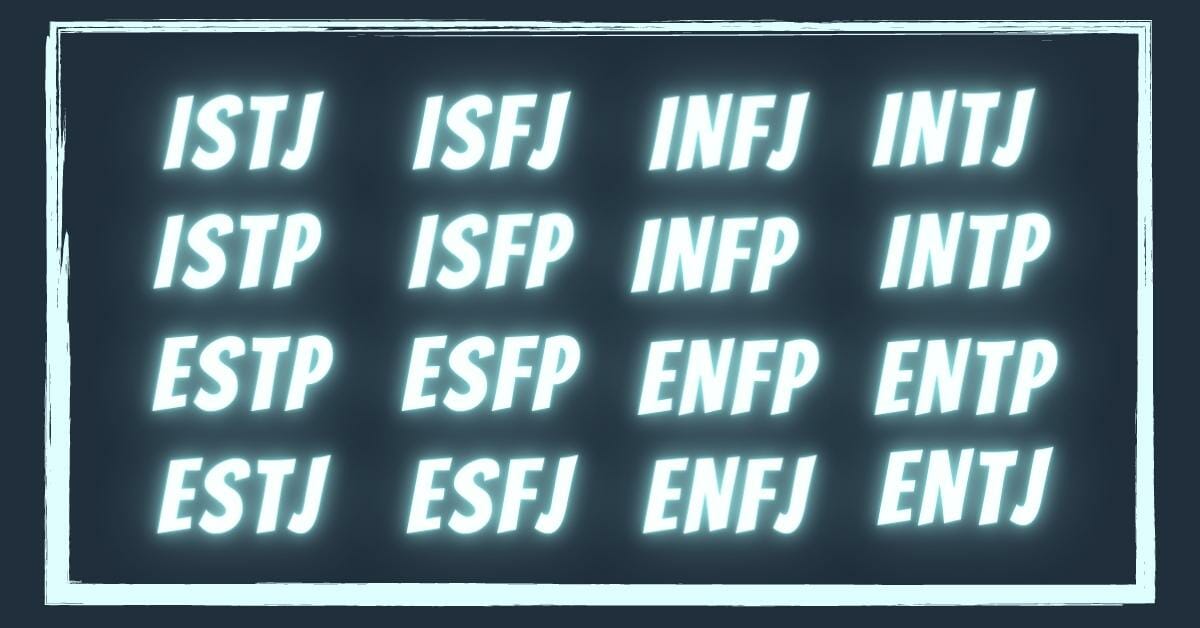 The four categories are Extraversion or Introversion, Intuition or Sensing, Judging or Perceiving, and Thinking or Feeling.
According to this theory, each person favors one trait from each category, resulting in 16 different personality types.
Well, if you don't know your MBTI personality type, you can always take a test here!
The ESTP Personality Type
ESTPs are said to be "The Entrepreneurs" of the bunch. They are detailed-oriented and more focused on things in the present than the future.
Being practical is one of the many traits of ESTPs. When they encounter a dilemma, they are much more likely to find a solution quickly. They prefer to avoid planning and demonstrating quick thinking most of the time.
An ESTP has a charismatic personality and a good sense of humor, so it is no wonder that they make friends wherever they go.
What Does ESTP Stand For?
ESTP Personality type is a person with the personality traits of being Extraverted, Sensing, Thinking and Perceiving.
An ESTP is an obstinate thinker with strong people skills. They will jump into situations unprepared and be quick on their feet.
The ESTP personality type is denoted by four letters, each of which stands for an important personality feature: Extroverted, meaning they are energized in any social situation; Sensing, they focus on the facts and details; Thinking, they make decisions on logic and reasoning and Perceiving, they do not like planning and would be spontaneous instead.
What are ESTP personality types' strengths and weaknesses?
| Strengths | Weaknesses |
| --- | --- |
| Direct | Insensitive |
| Practical | Confrontational |
| Observant | Impulsive |
| Original | Competitive |
Anime Characters That Are ESTP
An ESTP as an anime character will dive right into action to avoid sitting idle at any cost. This might be because they seek the thrill. Drama and passion for their interests energize their minds.
Anime characters that fit this type are natural rule-breakers. They do not follow any command but rather act on their own accord.
Being action-oriented means they are bound to jump into any situation without thought and are about taking risks. Their ambition drives them to develop creative ideas and bring them into the real world.
ESTP anime characters are also often inconsiderate and prone to hurting other anime characters' feelings.
With all this, we are counting our picks for the 15 Best ESTP Anime Characters.
15. Katsuki Bakugo – My Hero Academia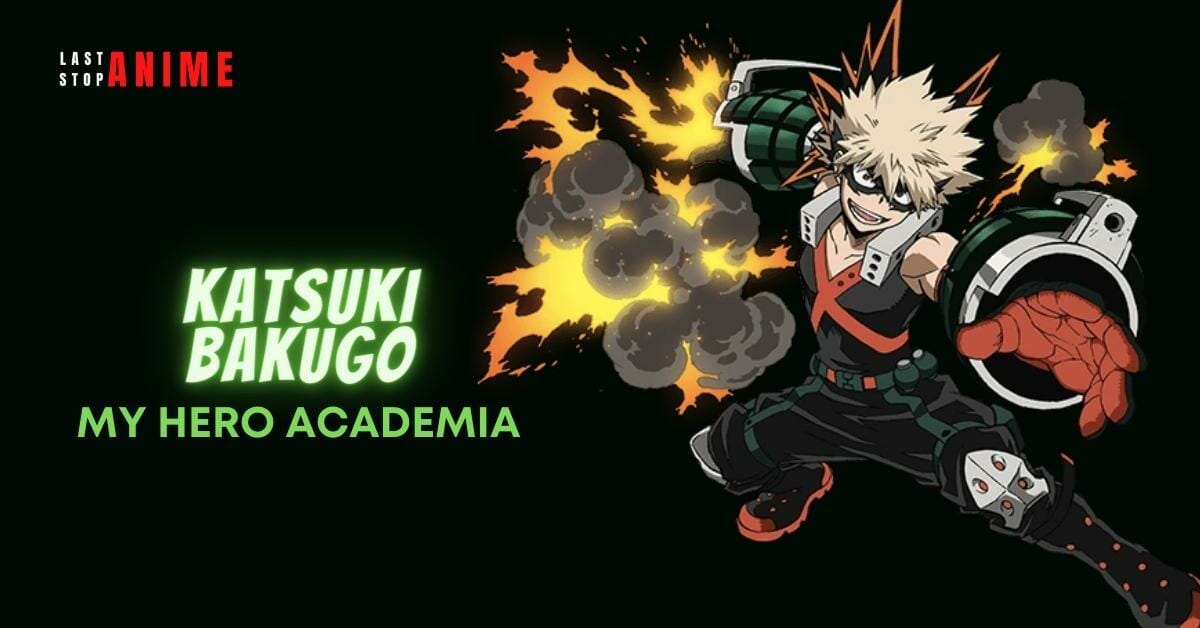 Number of episodes: 88
Number of seasons: 5 + 1 Movie
Genres: Action, Comedy, School, Shounen, Super Power
Katsuki is one of the bold people in My Hero Academia. He is also a foil to the main protagonist. He is brave and fights head-on with anyone who dares to oppose him.
As an aspiring hero and ESTP anime character, he is honest and has a fast mouth. This leads to him being brutally honest, and others interpret it as insensitive and lacking empathy for others' feelings.
He is determined to be a Pro Hero, which shows in his efforts. He has the best grades in class and is coming up with new moves to defeat his enemies.
Katsuki does not like to be left behind in anything, so he jumps right into the action without much thought. He does this so he will catch up to Midoriya. He is the anti-hero of the series.
14. Ban – The Seven Deadly Sins
Number of episodes: 96
Number of seasons: 4 + 1 ONA + 2 OVA + 2 Movies
Genres: Action, Adventure, Fantasy
Ban has a huge amount of inspiring passion and ambition. He is quite impatient and will act impulsively when something excites him or catches his attention.
Ban is the life of the party, what with all the partying and drinking.
He is perceptible and notices his own mistakes. Not only this, but he also shows regret over his mistakes. He tries to fix them and apologizes to Meliodas when he tries to kill him.
Ban does not look at the bigger picture and prefers to go with the flow. With this explained, it makes sense that he is one of the best ESTP anime characters in Seven Deadly Sins.
13. Master Roshi – Dragon Ball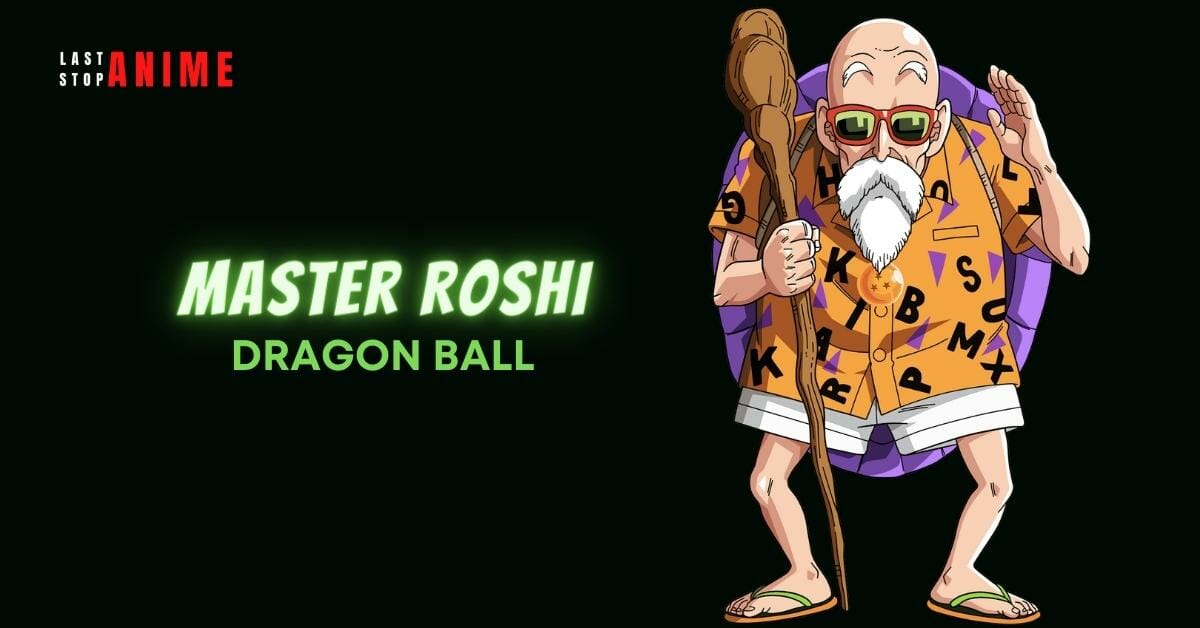 Number of episodes: 153+ 4 movies
Number of seasons: 1
Genres: Fantasy, Adventure, Comedy
In Dragon Ball, Master Roshi is the hermit and martial arts master who is a bit perverted and behind by a couple of generations.
Despite being outmoded, he still enjoys many things youths do, like eating pizza or playing video games.
He is a typical ESTP anime character with a zeal for life and social charisma.
Master Roshi has a good relationship with all his students. He notices the mistakes they commit and encourages them to work hard.
He is a bit insensitive for his age and is occasionally a pervert too. These traits make this older man a popular personality on our list of ESTP anime characters.
12. Greed – Fullmetal Alchemist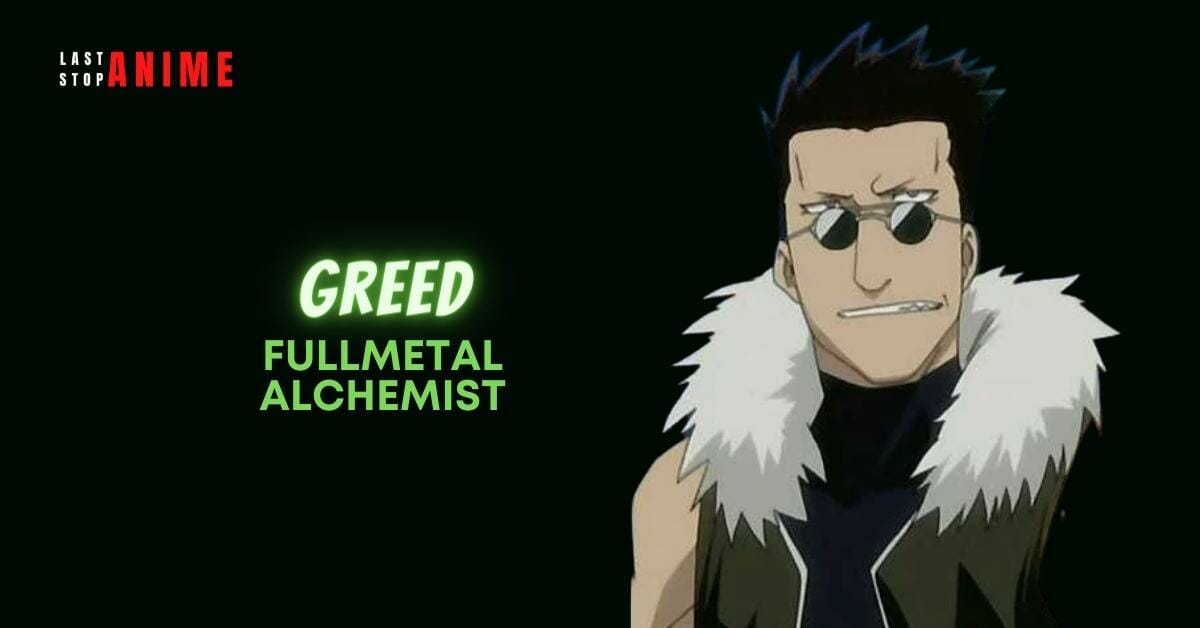 Number of episodes: 51+4 OVAs+2 Movies
Number of seasons: 1
Genres: Steampunk, Dark fantasy, Adventure
Greed is right behind everyone as a charismatic sin. He is a natural leader, and it shows when his chimera friends follow his lead.
Greed is a bold individual but also a bit troubled and traumatized. He truly wants good friends, but as his purpose is for the evil kind, he also puts on an evil facade.
That means he hides the fact that he wants true friends by being self-centered and acting like he does not care. Greed values honesty and never lies, except to save Ling's life.
He goes against the rules and is the only homunculus to defy Father and even taunt him. He is risk-prone, jumping into a fight without thought, either because they have wronged him or to save his friends.
Greed is a well-written ESTP personality in Fullmetal Alchemist, hence one of the best anime characters on our list.
11. Shigure Sohma – Fruits Basket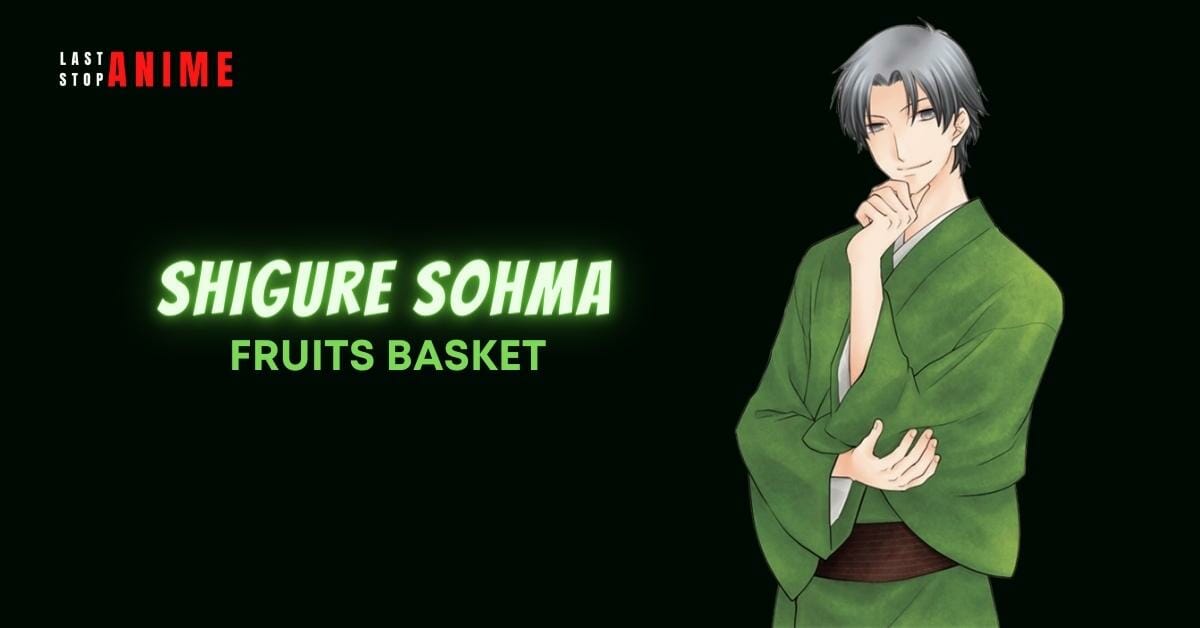 Number of episodes: 63
Number of seasons: 3
Genres: Fantasy, Romance, Drama
Shigure is the oddly optimistic type of guy in the series. He is a complex man who acts selfishly but is reliable sometimes.
His desire to see Akito free from the curse leads him not to see the future outcomes of his relationships. He has elaborate plans to break the curse and uses people around him as if they were pawns. He shows practicality at times when his advice is needed.
Shigure is cold towards her and plays mind games as payback for sleeping with Kureno. He hurts her feelings intentionally and shows an unkind appearance.
Later, he expresses remorse over how he treats everyone around him. He changes his ways for the better, marries Akito and bears a son with her.
Shigure shows all-round character development.
10. Faye Valentine – Cowboy Bebop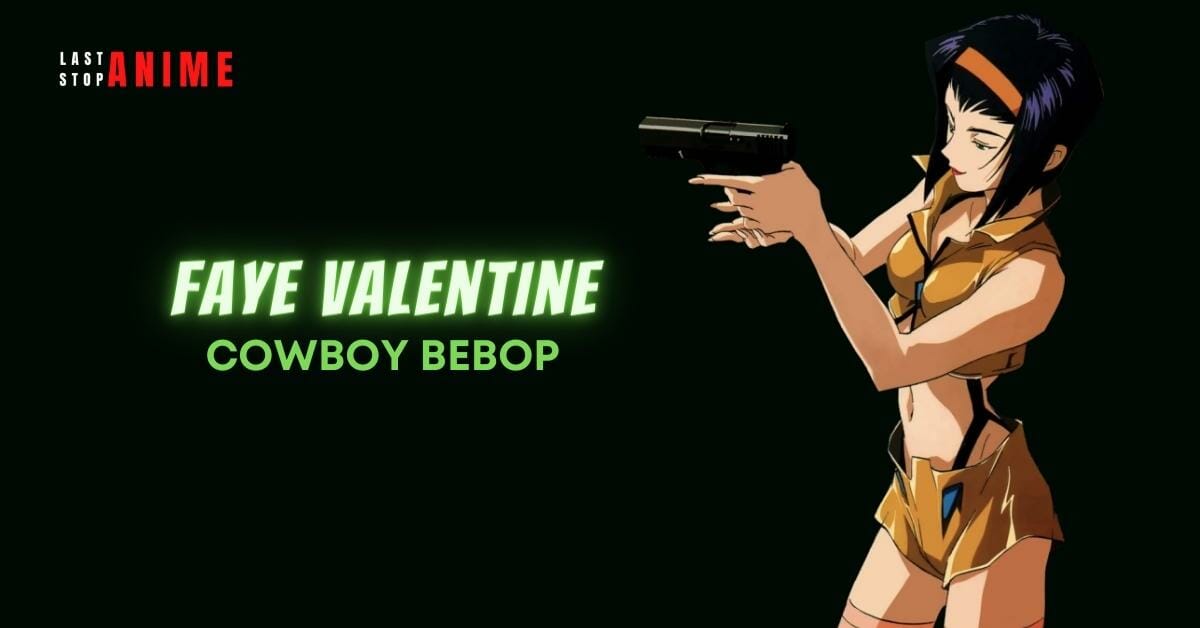 Number of episodes: 26
Number of seasons: 1 + 2 Special + 1 Movie
Genres: Action, Sci-Fi
Faye Valentine is a perfect example of an ESTP anime character at the end, but not from the start.
She prefers to live in the moment, like many ESTPs, and not think of the future. She is comfortable with spontaneity and does not like planning.
Valentine has a dramatic flair and is very conscious about her appearance. Despite all this, she does demonstrate quick thinking during a fight.
Because of her past, Faye Valentine has difficulty committing to anything and often struggles with it, be it about her companions or where to stay.
9. Dimple – Mob Psycho 100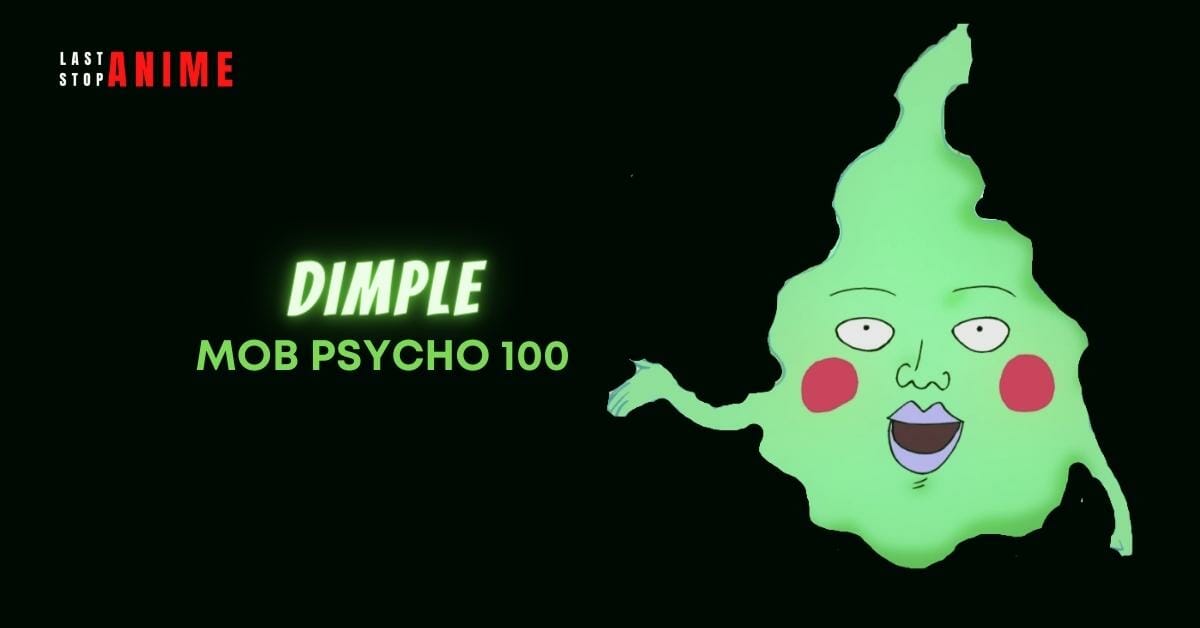 Number of episodes: 30
Number of seasons: 3
Genres: Action, Comedy, Supernatural
Dimple may look like the oddly upbeat type of guy, but deep inside, he harbors feelings of a tyrant. His only wish is to become a God.
Even after being defeated by Shigeo, he does not let go of his desire but instead tries to influence him into being a God.
He is highly observant and quicky notices when someone has overconfidence, a trait that made him lose against Shigeo.
Dimple is highly insensitive and calls Shigeo names when confronting him. He shows a penchant for action-oriented situations.
All this makes Dimple one of our list's most popular ESTP anime characters.
8. Leone – Akame Ga Kill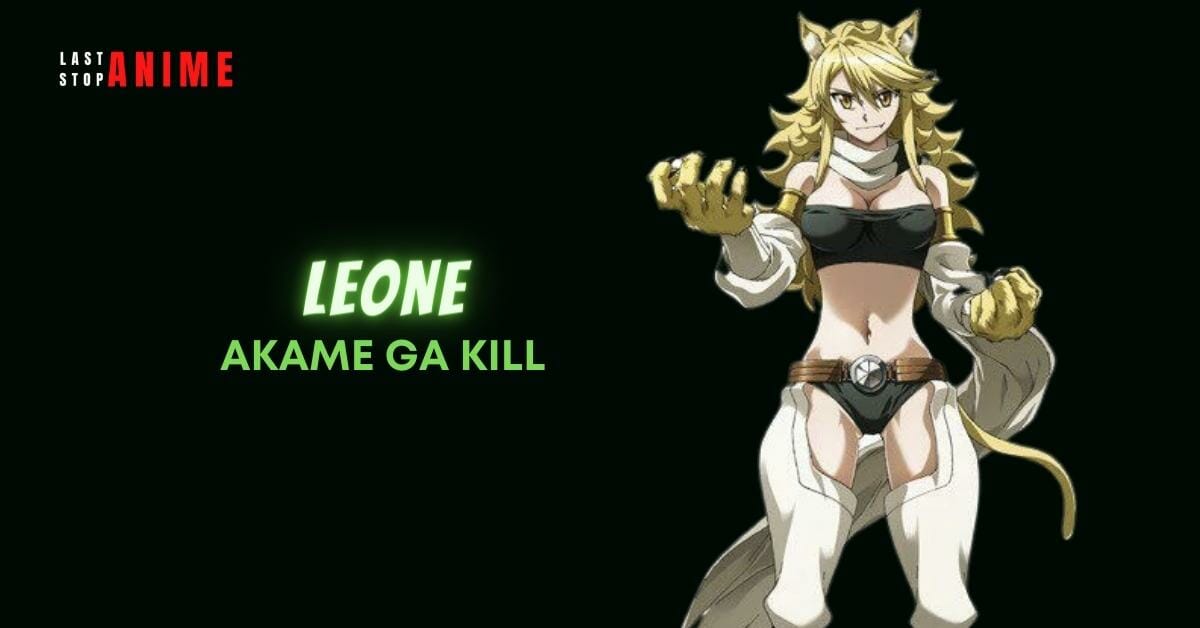 Number of episodes: 24
Number of seasons: 1
Genres: Action, Dark Fantasy
Leone is a very cheerful and full-of-life person. She has a penchant for gathering knowledge and can track down the validity of the targets.
Leone is out to seek connections, in the sense that she acts like a big sister to almost everyone and refers to herself as "Big Sis".
She will not get attached to people quickly because of issues with her parents. She will take her time to attach herself, but she goes all in once she does.
Leone cannot sit still for two minutes and is always on the move. She jumps from one thing to the next and gets distracted easily.
She needs justice and will go against anyone who commits an injustice. As an accurate ESTP personality, she had made it on our list.
7. Ritsu Tainaka – K-ON!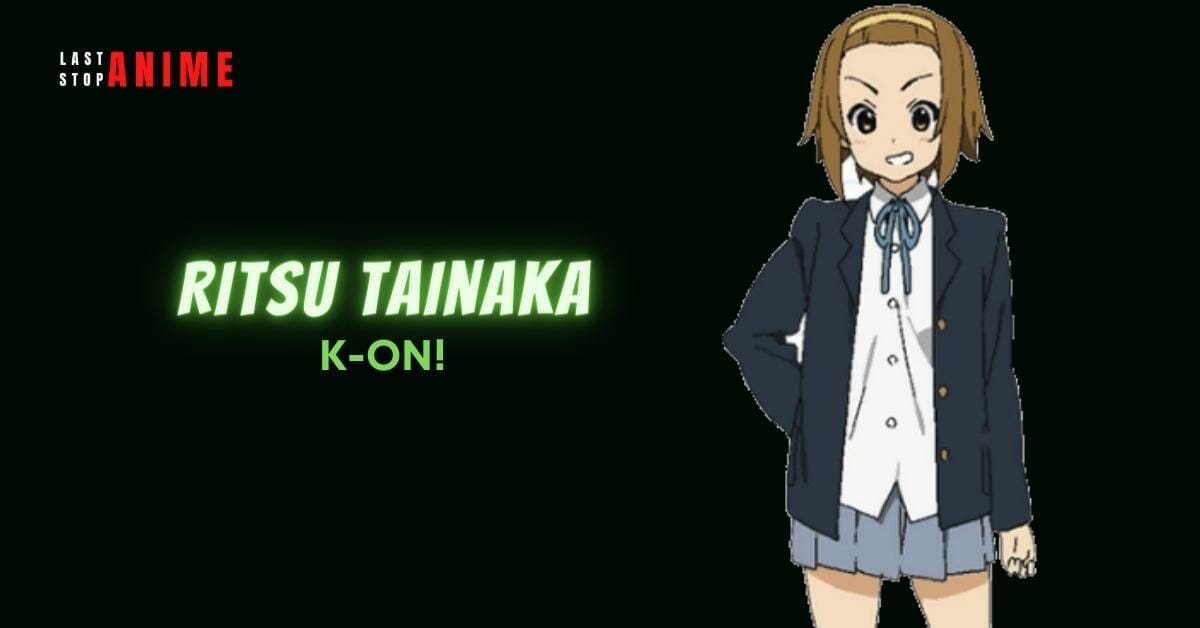 Number of episodes: 39+2 OVAs
Number of seasons: 2
Genres: Slice of life, Comedy
Ritsu, as an ESTP person, is energetic and full of life. She is always around for a good time and does not like serious situations like studying.
Ritsu Tainaka is the kind of person who will be stressed out quickly and lose sight of what is wrong and right, leading to bad decisions.
She is often too confident, which may sometimes lead to an awkward social situation.
Although despite all this, she knows about a number of places where her group can have fun. She immerses herself in anything if she finds it interesting enough, be it her favorite band or even studying at times.
As one of the best ESTP anime characters, she cares a lot about her close ones. She cries with them if they are hurt and tries to make them feel better.
6. Inosuke – Demon Slayer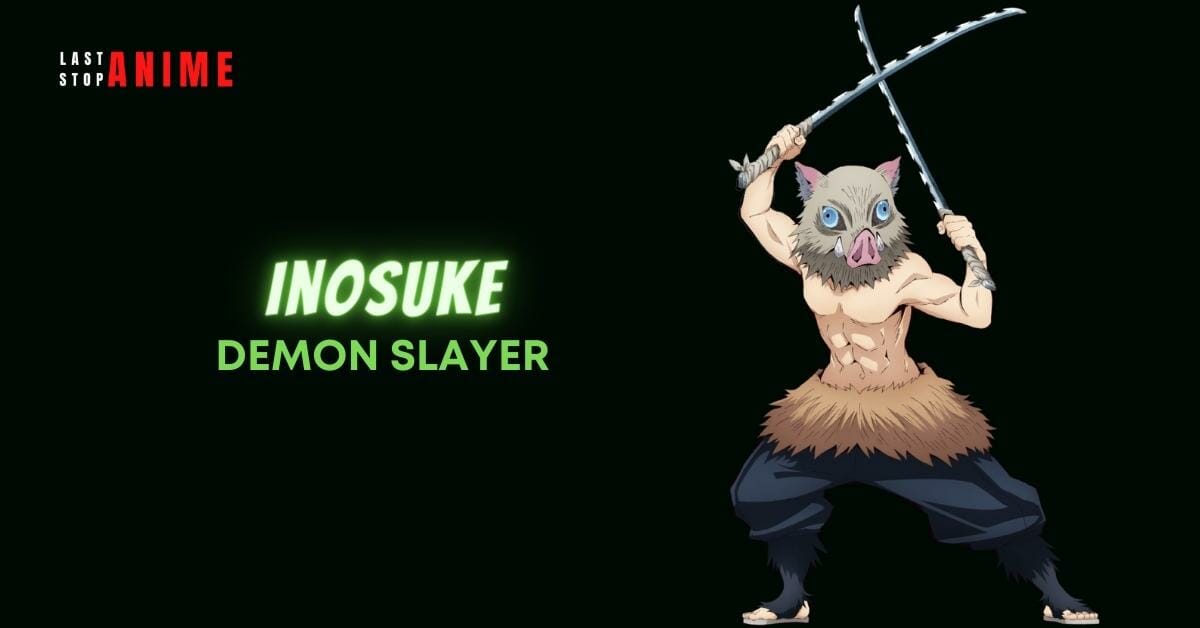 Number of episodes: 44
Number of seasons: 3 + 1 Movie
Genres: Action, Demons, Historical, Shounen, Supernatural
Inosuke is competitive and thinks of himself as the most capable person in any situation or battle. Because of this, he loses sight of the bigger picture and ends up defeated.
Due to his upbringing, he sees anyone as a potential threat and treats them like that. This leads to him saying rude things unless he decides that the person is safe in his eyes.
He is impulsive and jumps into rows if anyone wounds his pride. But he also demonstrates strategic and quick thinking during it.
As one of the ESTP anime characters that made it on our list, Inosuke is a pretty interesting guy.
5. Portgas D.Ace – One Piece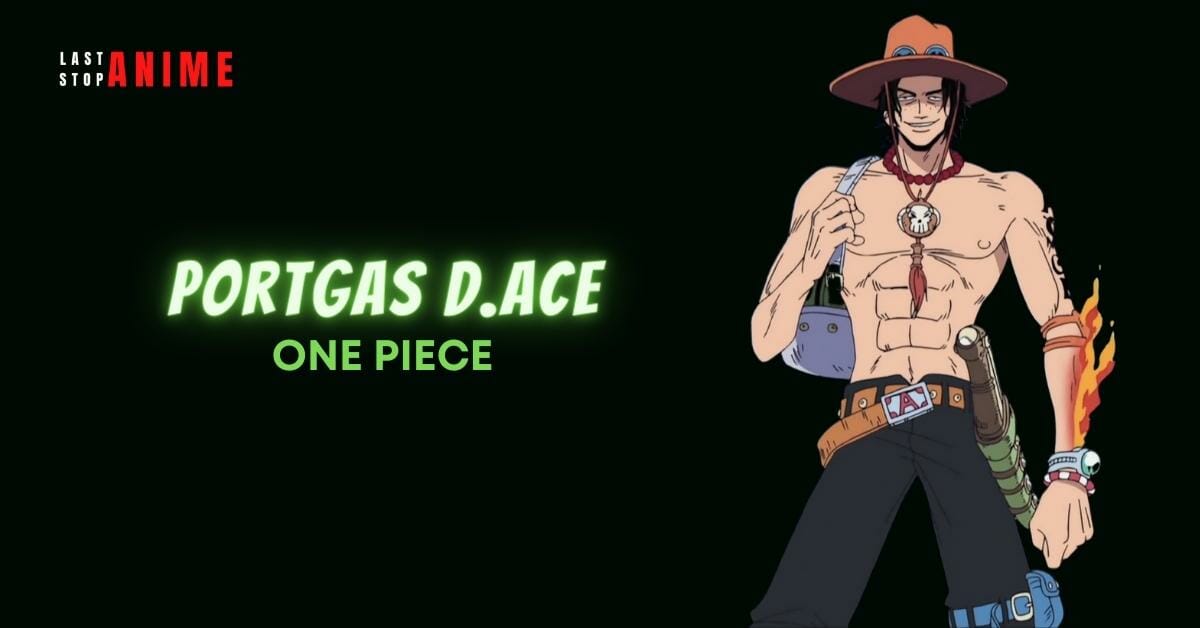 Number of episodes: 1039+ 6OVAs+ 14 Specials+ 15 Movies
Number of seasons: 20
Genres: Action, Adventure, Fantasy
Ace is the type to enjoy parties and food, just like his brother. He is the one with both social charisma but also makes stupid decisions.
As an ESTP personality, he is impulsive sometimes and does not double-check anything, instead choosing to disregard any reason.
People with this personality type show singular goal orientation and focus. They do not rest until they achieve that one thing they want. Ace also shows this trait when he tries to kill Whitebeard several times.
He shows great care towards his loved ones when they are harmed, becoming violent sometimes. He can also use unfair means at times to get what he wants.
4. Joseph Joestar – Jojo's Bizarre Adventure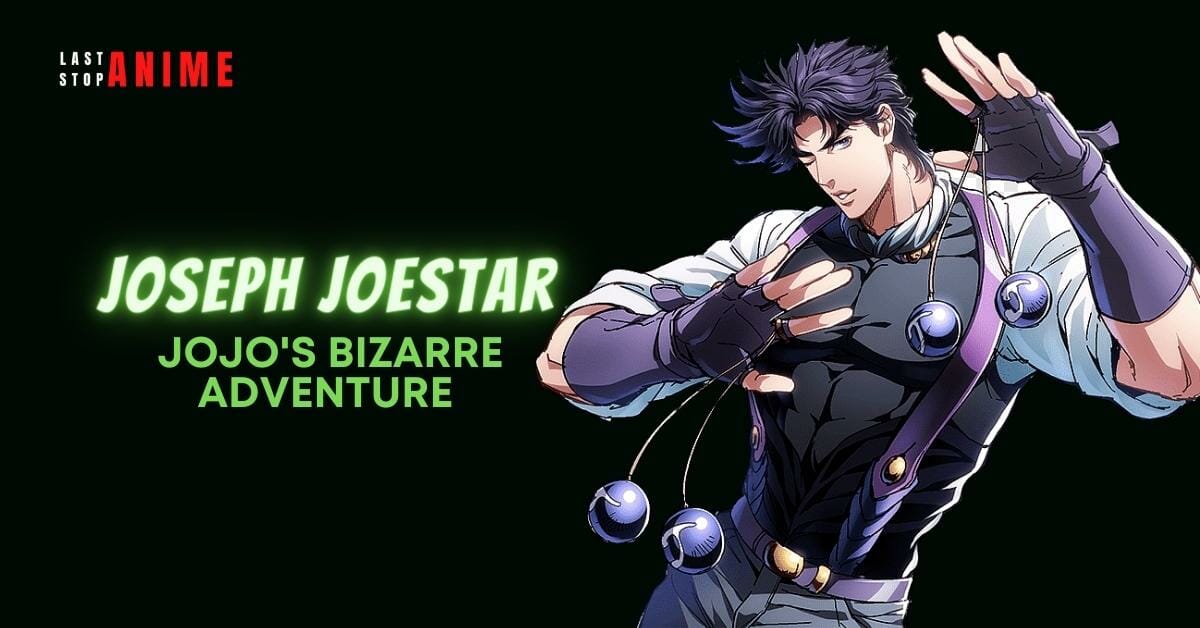 Number of episodes: 190+6 Ova
Number of seasons: 5
Genres: Action, Adventure
Joseph Joestar is one of the best examples of ESTP anime characters. He is energetic and full of life, never to sit quietly.
Joseph got up to a lot of shenanigans growing up, even going to jail and getting expelled because of them.
He does not care about rules or regulations and lives in his world as he sees fit, defying police, Mafiosi and his grandmother.
Joseph Joestar likes to be where things happen and usually is the cause of them. He jumps head-first into action, showing his problematic nature of fooling around with other people.
Because of their goofy side and a fast mouth, his opponents underestimate him. He has a lot of knowledge and can be rational when needed, which surprises them.
3. Rintarou Okabe- Steins;Gate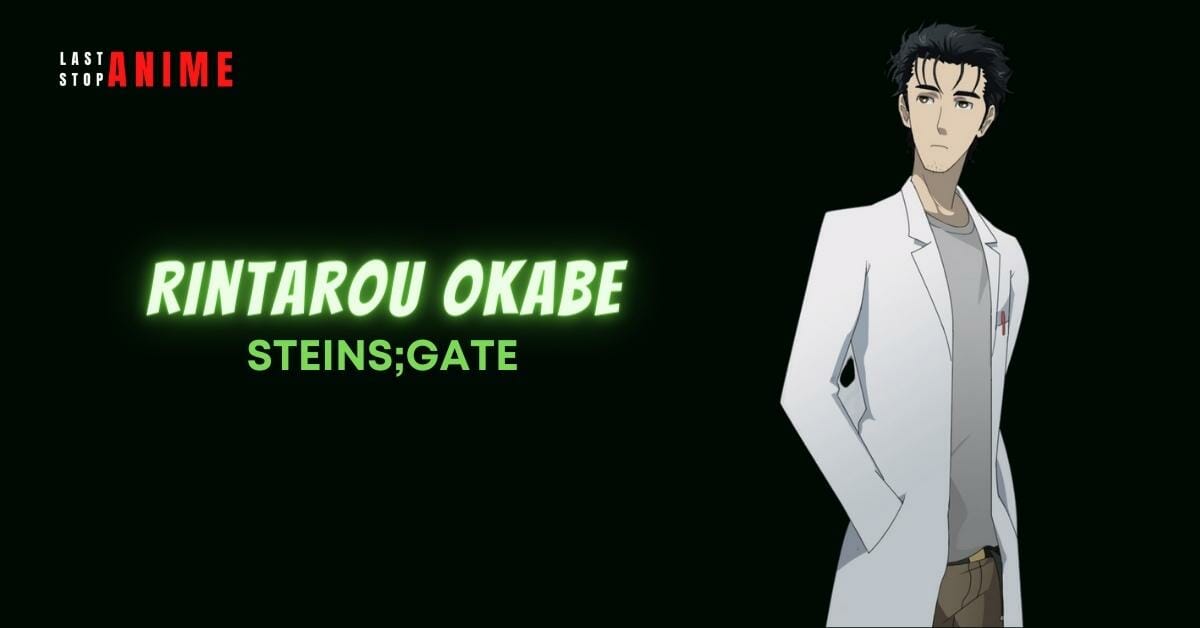 Number of episodes: 25+OVA
Number of seasons: 2
Genres: Drama, Sci-fi, Suspense
He is the self-proclaimed mad scientist of the series. Unlike an ESTP, he lacks social skills and becomes inconsiderate, which leads to hurting people.
In the anime, he is shown as a rational human and dull regarding pranks pulled on him.
He has a great connection with Mayuri, and she is the reason for his mad scientist persona. He works especially hard for Mayuri, showing his determination when he has a goal in mind.
Okabe may not be one of the happy anime characters, but he is one of the good examples.
Check our article on anime similar to Steins;Gate if you have already watched it.
2. Tanaka Ryuonosuke – Haikyuu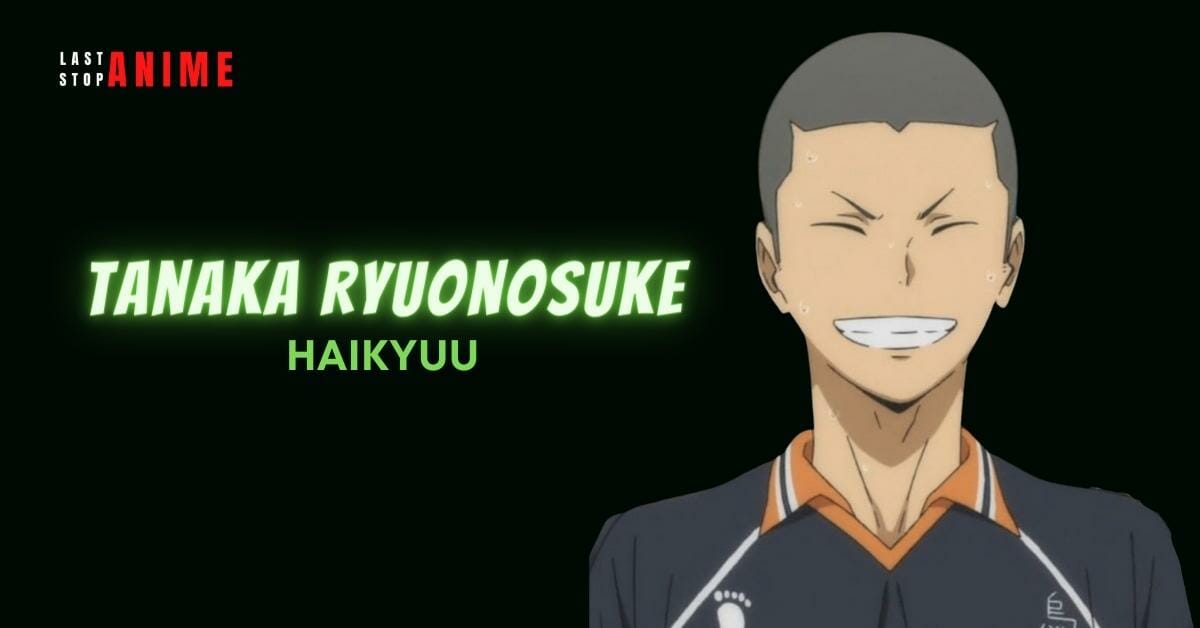 Number of episodes: 87
Number of seasons: 5 + 4 Films + 2 OVAs
Genres: Comedy, Drama, Sports
In the entire anime, Tanaka is an energetic and loud kid. This energy leads him to pick fights with other people.
He shows concern for others and stands up for them when he gets upset at Tsukishima for criticizing others.
Once he gets excited, there is no stopping him. A good attribute that he shows is never to bring himself down. He always works on himself and thinks of ways to turn things around.
And if he thinks he cannot turn things around, he reassures himself that this way of thinking is just a waste of time. In this way, he does not let the idea of failure affect him.
With his inspiring passion for volleyball and caring nature, he makes it on our list of ESTP anime characters.
1. Masamune Makabe – Masamune-kun's Revenge
Number of episodes: 12
Number of seasons: 1
Genres: Comedy, Romance
Masamune is a good-looking and popular guy in the anime. He is smart, along with being the object of affection for many girls.
He does not rely on anyone and likes to plan things individually. Because of his past, he has a hard time trusting anyone. He is logical and rational while planning.
He is emotional but has trouble understanding other people's emotions. This can be why people at school consider him cold and distant. But there are instances where he shows care and genuine concern for others.
Other ESTP Anime Characters:
Denji- Chainsaw Man
Isaac Netero- Hunter x Hunter
Kenny Ackerman- Attack on Titan
Thorkell- Vinland Saga
Juuzou- Tokyo Ghoul
Shuusei Kagari- Psycho Pass