Have you ever wondered what the personality types for some anime characters might be? Which of them might be ESFJ anime characters like you? Well, wonder no more because this article will answer all those questions.
What Is The MBTI® Personality?
An insightful, self-reported assessment called the Myers-Briggs Type Indicator® (MBTI) determines a person's psychological preferences and personality type.
This assessment aims to place respondents into one of four groups depending on how they view the world and make decisions, allowing them to understand better and explore their personalities.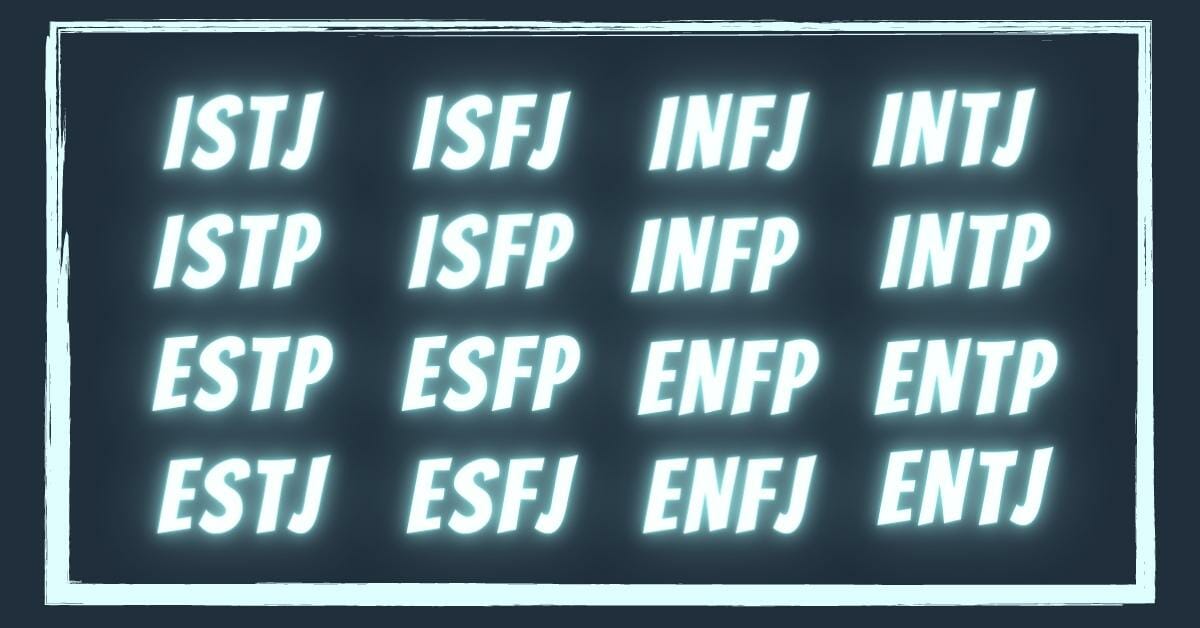 Click on the image below to know about the anime characters of your specific MBTI Personality Type.
The four categories are Extraversion or Introversion, Intuition or Sensing, Judging or Perceiving, and Thinking or Feeling.
According to this theory, each person favors one trait from each category, resulting in 16 different personality types.
Well, if you don't know your MBTI personality type, you can always take a test here!
The ESFJ Personality Type
ESFJs tend to be soft-hearted people who cannot think badly about their loved ones. They love people and encourage everyone else to be their best selves.
ESFJs enjoy caring for others and are in tune with other people's feelings and emotions. They have this need for approval and want to be liked by others. They are typically the ones holding people together.
ESFJs like to live in the moment and focus on the here and now concrete things instead of the abstract.
Planning is a big thing for them as it makes them feel more organized and in control. Uncontrollable situations make them feel insecure and awkward.
What does ESFJ stand for?
ESFJs possess the personality traits of being Extraverted, Sensing, Feeling and Judging.
Consuls are social and people pleasers. They put everyone else's needs before their own. Doing this is a way of showing their love.
The ESFJ personality type is denoted by four letters, each of which stands for an important personality feature: Extraverted, which energizes them; Sensing, they focus on the facts rather than mere concepts; Feeling, they pay more attention to emotions and Judging, they do not like spontaneity and like being organized.
What Are ESFJ Personality Types' Strengths And Weaknesses?
| Strengths | Weaknesses |
| --- | --- |
| Outgoing | Validation seeking |
| Organized | Controlling |
| Loyal | Sensitive |
| Dependable | Needy |
List Of Popular ESFJ Anime Characters
15. Mami Tomoe – Madoka Magica
Number of episodes: 24+ 3 movies
Number of seasons: 3
Genres: Drama, Suspense
In Madoka Magica, Mami is one of the five Magical Girls. Mami is sweet and has a sensitive nature. She is seen doing more for others than herself.
Her only focus is to remove the pain and suffering. She tries to encourage people with her experience.
She has had many conflicts with the other Magi in the past. This has left her sensitive and afraid.
Her parents died in a car crash. She gets injured in the crash and chooses to live when given the option. She regrets this decision the entire time in the anime.
All in all, her kind nature is notable in the series, which is why she is one of the ESFJ anime characters on our list.
14. Ren – Konohana Kitan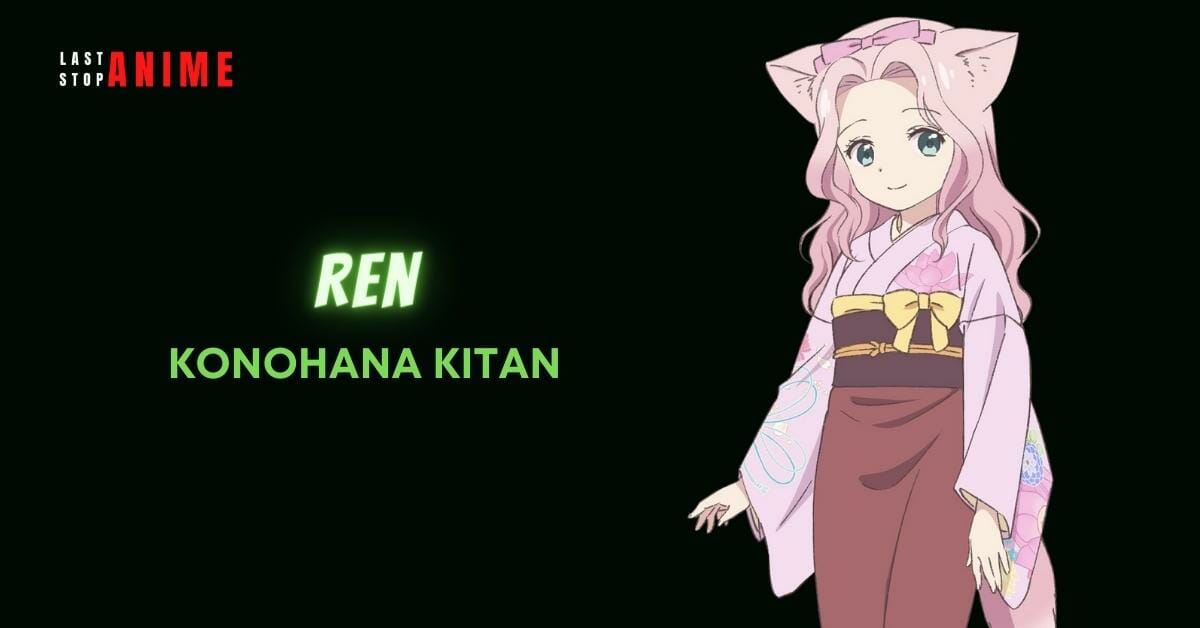 Number of episodes: 12
Number of seasons: 1
Genres: Fantasy, Slice of Life
In Konohana Kitan, Ren has long light pink hair and light blue eyes. She is one of the major anime characters in the series.
Ren also dislikes men because of an incident in her past. She is violent on the inside but maintains an extremely calm demeanor.
Not much is known about her.
13. Elizabeth Midford – Black Butler
Number of episodes: 46+7 OVAs+1 film
Number of seasons: 3
Genres: Dark comedy, Dark fantasy, Supernatural
Elizabeth is the friend everyone wishes they had. She is cheerful and deeply cares for Ciel. She loves anything cute, specifically small animals and flowers.
Elizabeth Midford can get controlling when it comes to fashion. She can get stubborn and control what others wear because of her pickiness.
She does not adjust or take into consideration what they want and imposes her taste on them.
Her loyalty is noticed many times. She fiercely protected Ciel and even fought and slayed a few Bizarre Dolls for him.
12. Leorio – Hunter x Hunter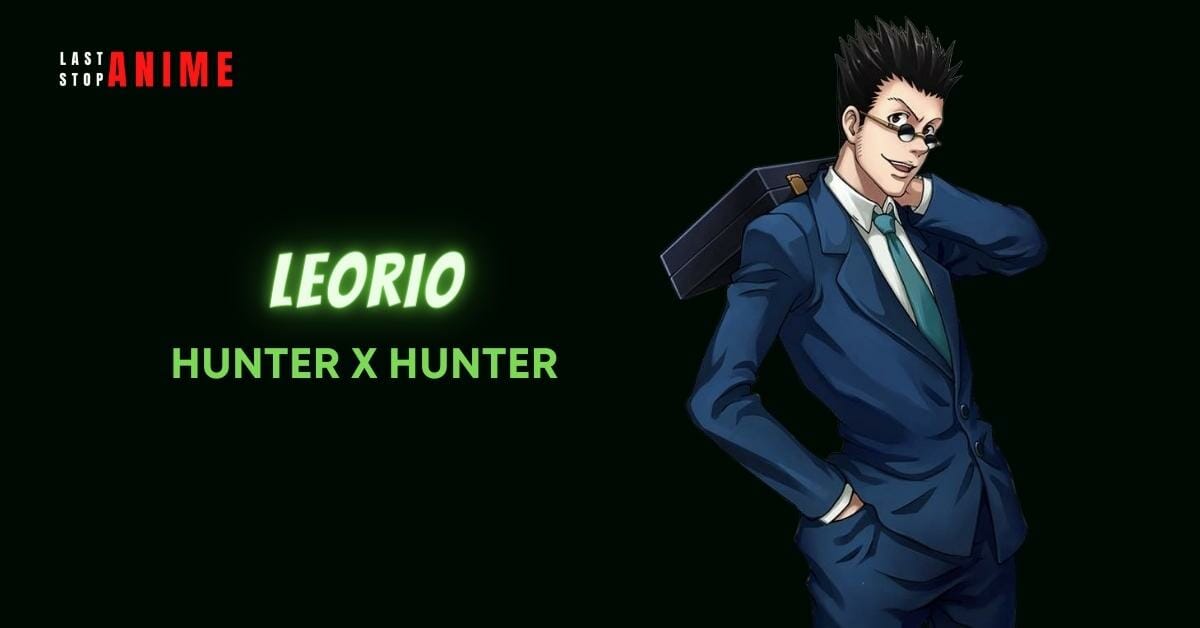 Number of episodes: 148
Number of seasons: 6
Genres: Action, Adventure, Fantasy
Hunter Leorio is shown as self-centred at first, but as more information about him is revealed he seems the exact opposite.
He dislikes being looked down upon by anyone, which is why he gets sensitive when people do not take him seriously.
As an ESFJ personality, he is loyal to the core. For him, his priorities are set. Friends come first, becoming a doctor comes second and only then comes everything else.
He values friendship a lot and acts like a protective big brother to the group. Overall he is a very kind person.
11. Winry Rockbell – Fullmetal Alchemist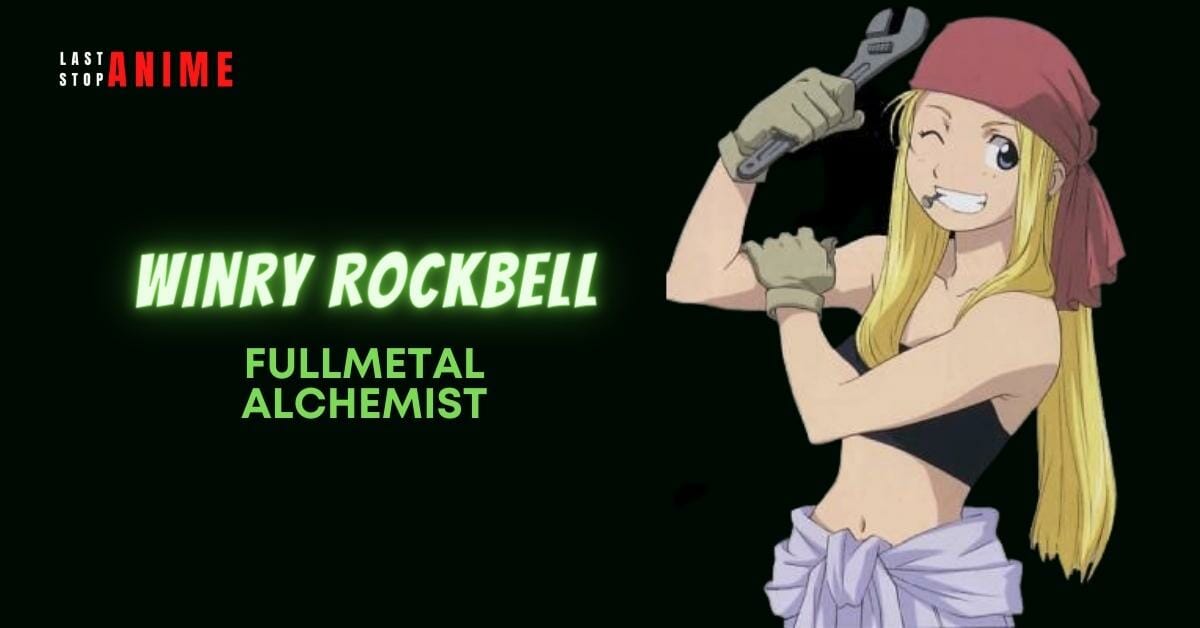 Number of episodes: 51+4 OVAs+2 Movies
Number of seasons: 1
Genres: Steampunk, Dark fantasy, Adventure
Winry is a strong-willed supporting anime character in the series. She has a sweet and cheerful personality.
Her love for automails is endless, and she is always fixing something or the other. Her practicality and knowledge of mechanics are seen in her work.
She is always open to helping others and cares deeply for her patients. She goes as far as staying up for long hours to fix a problem. All this is for people who are dependent on her for their tools.
As an ESFJ personality, she shows traits of neediness and clinginess. These stem from losing her parents at a young age. After they die, she quickly becomes attached to her relatives and fears losing them.
She also hates seeing her two best friends, who are like her family, suffering through so much, which tells us how much of an ESFJ she is. She knows how much they had to endure and is quite protective, especially if someone suggests something that could put them in danger.
ESFJ people have a sensitive nature, and she does too. She gets emotional quickly, which Edward teases her about, but she does not shy away from expressing herself.
10. Milly Ashford – Code Geass
Number of episodes: 50
Number of seasons: 2 + OVA + Movies
Genres: Action, Drama, Sci-Fi
In Code Geass, Milly is the president of the student council. She is a playful girl. She likes teasing people about things and can sometimes come across as a bully.
Her caring nature peeks out from time to time. In such cases, she is a kind person. But this means she can get touchy if anyone rejects her kindness.
All in all, these are the most defining traits of an ESFJ that we see in her.
9. Tamaki Suoh – Ouran Host Club
Number of episodes: 26
Number of seasons: 1
Genres: Comedy, Romance
Tamaki, as the president of the Host club, is dedicated to his studies, his friends and his duties. This tells us a lot about his loyalty.
As a Provider and ESFJ personality, he considers the club a family. He views himself as the group's Father, which shows his strong sense of duty towards it.
Tamaki is expressive and does not shy away from showing his facial feelings. He also shows people-pleasing tendencies, mostly towards female guests.
He is a nice person at heart despite being a flirt and stubborn sometimes.
8. Maka Albarn – Soul Eater
Number of episodes: 51
Number of seasons: 1
Genres: Action, Dark Fantasy
Maka has many good qualities which make her a good ESFJ personality. She is a diligent and hardworking girl. She follows all rules at school obediently and studies hard.
Her compassionate personality makes her care for others without expecting a personal gain. She does not have much self-esteem and will put herself down a lot.
Maka tries to understand what the other person is going through and helps as much as possible.
She can get controlling at times. During these times, she will completely disregard others' feelings and make decisions however she feels is right.
Maka is a great friend and partner to many people and one of the series' best anime characters.
7. Jenny Wakeman – My Life as a Teenage Robot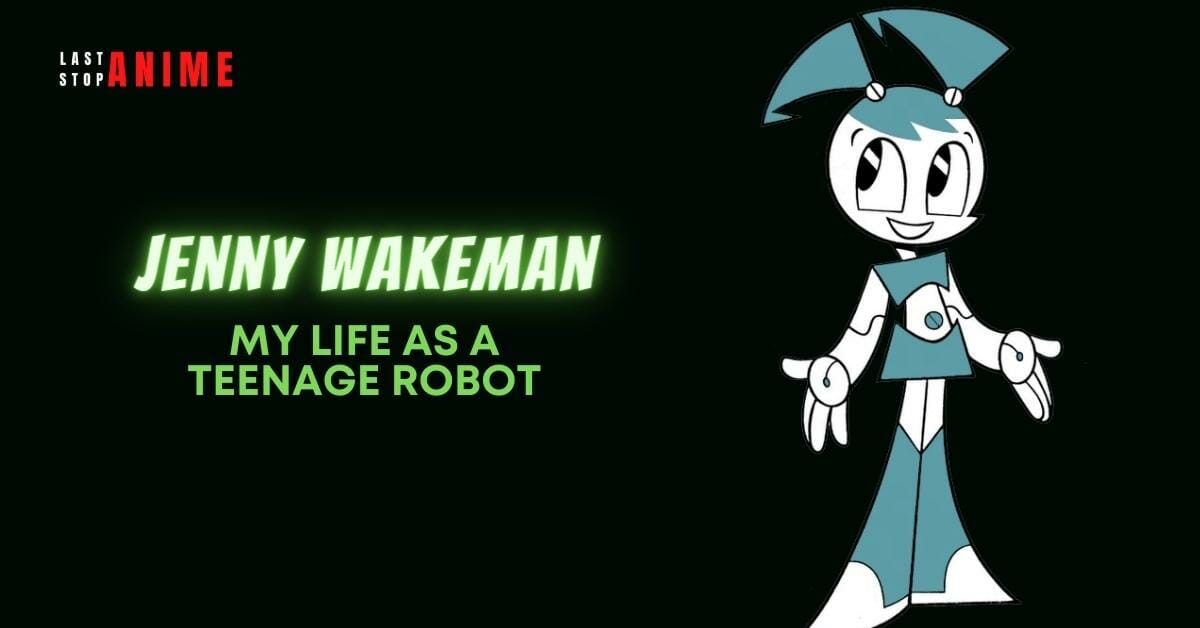 Number of episodes:
Number of seasons:
Genres:
As a teenage robot, Jenny is eager and wants to have fun. Being different from others is harder for her.
ESFJ individuals need approval and want to be liked by others. The same is the case with Jenny. Being a robot means she always wants to feel included and would like her peers to accept her.
She is always kind and sweet; a trait people take advantage of. She also has bad traits like stubbornness and carelessness, which the teenager does not.
Jenny is dedicated to her job as a crime fighter, but sometimes that can lead to recklessness as she jumps in without thinking.
She is a collected person.
6. Asuna Yuuki – Sword Art Online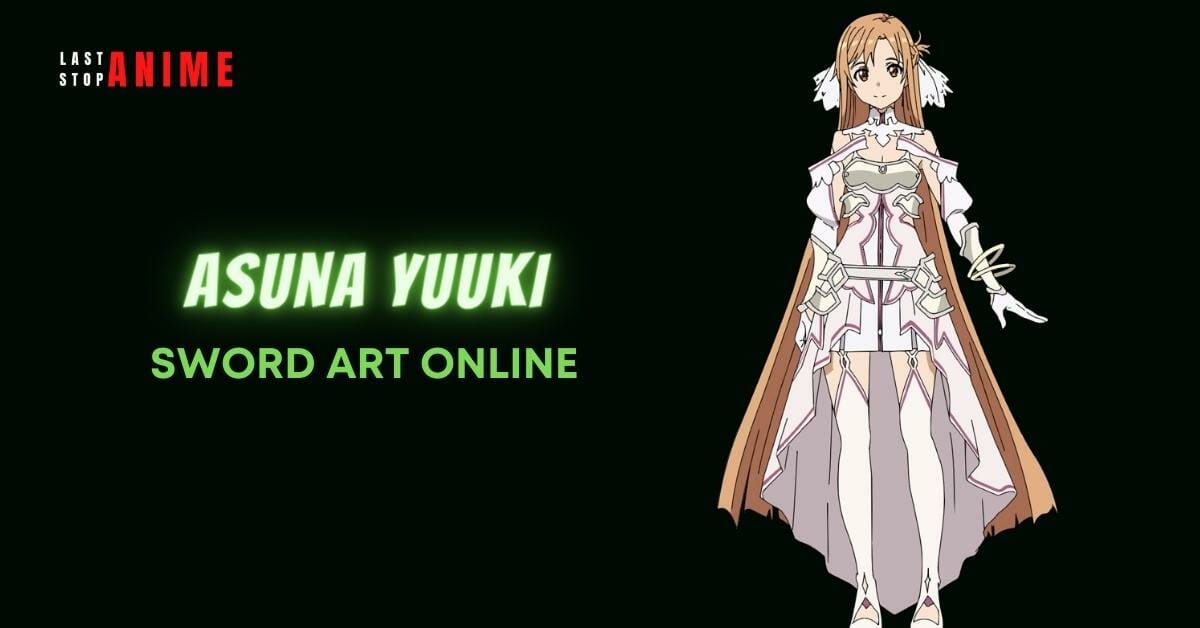 Number of episodes: 96
Number of seasons: 3
Genres: Action, Fantasy
One thing to know about Asuna is that Kirito has had a massive influence on her life. Before meeting him, she did not care about her life seriously. He changed her perspective completely.
Asuna has great empathy for others and does not like to see others in pain. She does not take criticism well and will fight anyone who questions or make fun of her.
She is independent and will deal with all her problems herself.
This girl is not immune to being controlled by her emotions. She works more on her feelings rather than logic. She even tries to save Kirito despite the risk of her dying.
Her personality keeps developing throughout the series.
5. Tsubaki Sawabe – Your Lie In April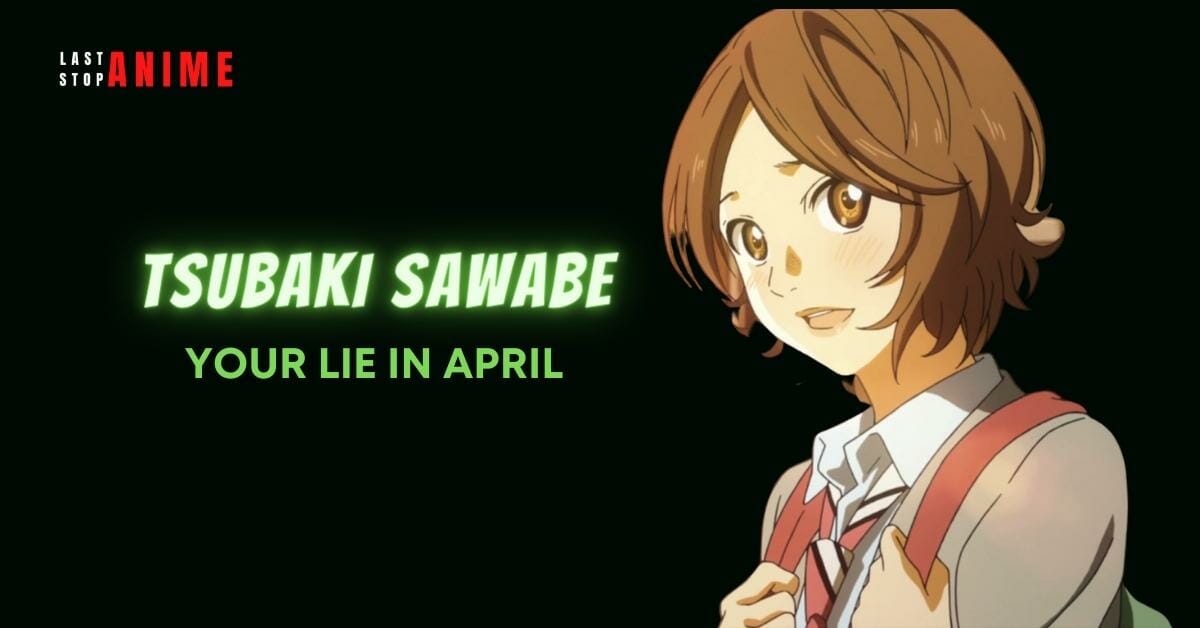 Number of episodes: 37
Number of seasons: 3 + 3 Movies
Genres: Romance, Drama, Music
Tsubaki is the perfect example of an ESFJ anime character, always being selfless and never thinking of herself. This leads to unhappiness, but she always keeps smiling despite that. She does not let her real feelings show.
As an ESFJ personality, she is more invested in Kousei romantically. He does not reciprocate her feelings. She does not resent him for it; rather only wants him to be happy.
Tsubaki has low self-esteem because her classmates bullied her about her athleticism and not-so-girly looks.
She is ready to bear Kousei's burdens even if she was hurt herself. Like when she offered to carry him when he was hurt even though she was injured. She is dishonest about her feelings for him and gets hurt several times.
She is a girl who deeply cares about others, making her an important person on this list of ESFJ anime characters.
If you liked watching Your Lie In April, check out our recommendations on anime similar to your lie in april.
4. Ochaco Uraraka – My Hero Academia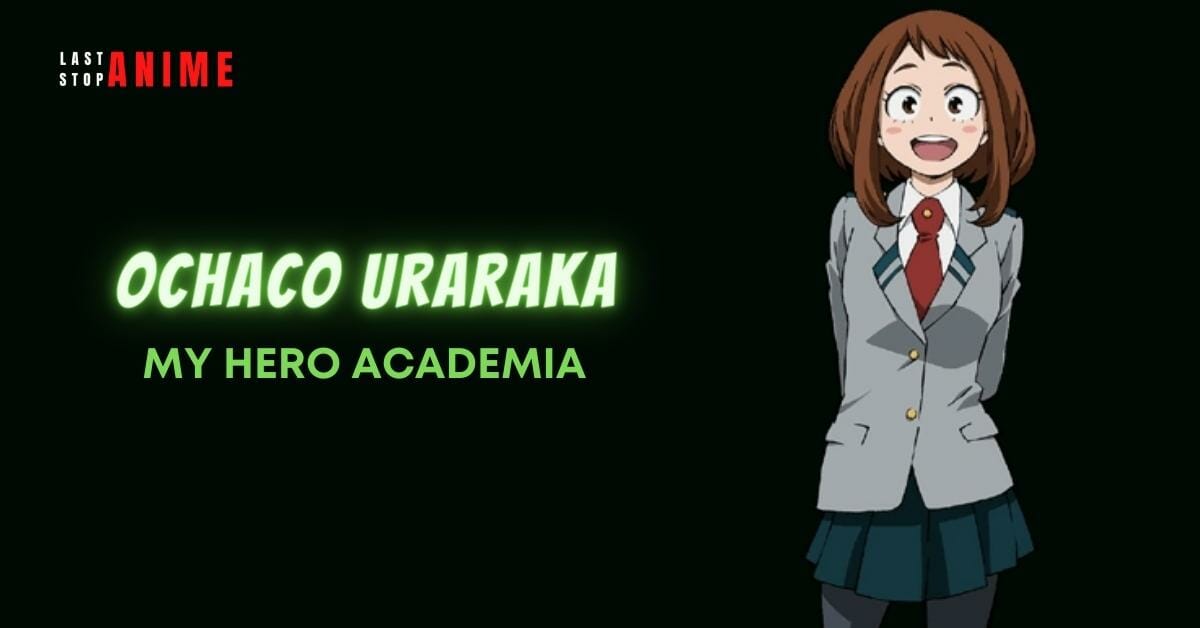 Number of episodes: 113+ 6 OVAs+ 3 movies
Number of seasons: 5
Genres: Action
Ochaco has an energetic and bubbly personality. She is practical and sees the good things as well as the flaws of individuals.
She is always available to help others and will be friendly towards them. Her empathetic nature is obvious as she is the first to notice the reasons for Izuku and Bakugo's rivalry. Her understanding of others can also be seen in how much she gets along with the other class members.
If there is a serious situation, she goes from bubbly to determine and focused. This is intimidating because her sudden personality change is somewhat intimidating.
Though money is a factor in her training to be a Pro Hero, she is also focused enough to put heroism before everything else.
3. Reiner Braun – Attack on Titan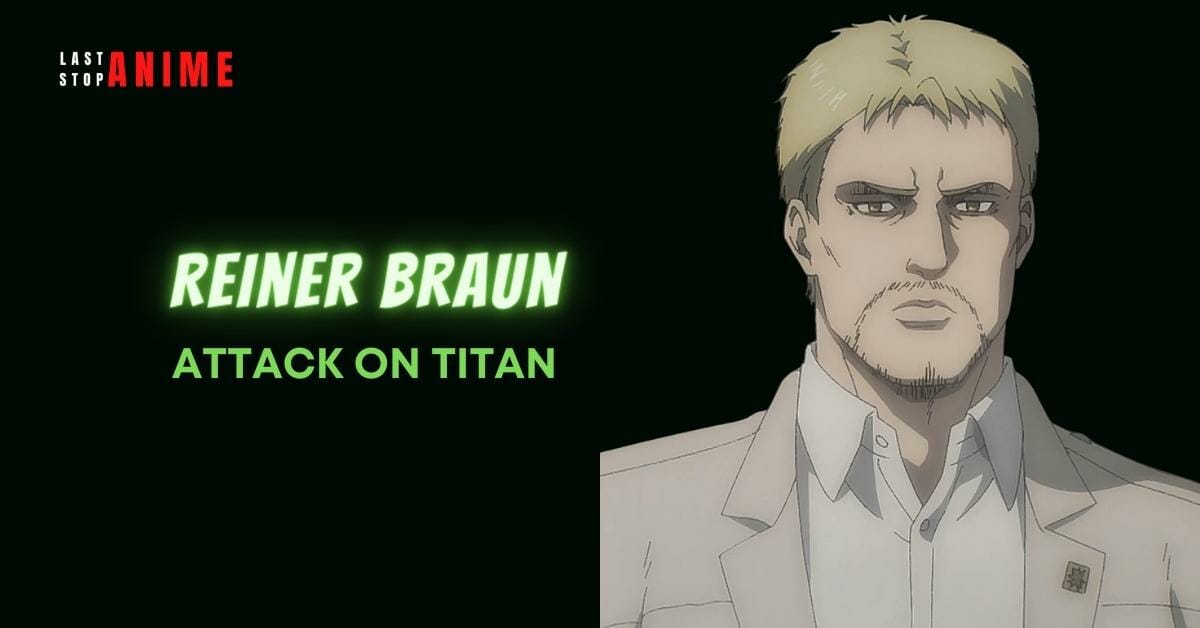 Number of episodes: 87+8 OVAs
Number of seasons: 4
Genres: Action, Dark Fantasy, Drama
Since childhood, Reiner has sought his father's approval, who left him. This is the sole reason he decided to become a Warrior. He thought that if he became someone great, his father could be proud of him.
This need drives him to be extremely dedicated to his work. His naivety is also shown as he never doubts anything his superiors or mother says and follows them blindly.
He has a strong sense of protectiveness over Annie and Bertolt and wants to protect them. After Marcel dies, he blames himself and expresses regret that he should have died instead.
After joining the Training Corps, he takes on a big brother role and displays a noble attitude by putting others before himself.
His training and ESFJ personality allow him to be practical and see things with logic and reasoning. He can formulate plans and strategies and be analytical when situations demand it.
Reiner's character is nothing less than memorable. He is undoubtedly one of the best ESFJ anime characters.
2. Stephanie Dola – No Game No Life
Number of episodes: 12
Number of seasons: 1
Genres: Comedy, Fantasy, Ecchi
Stephanie is the friendly and kind princess of Elkia. She is a sensitive girl and expresses things as they are. She does not hide whatever she is feeling.
Stephanie is extroverted and has many friends. She is also smart and is at the top of her class. Her personality is also quite different to Shiro and Sora's.
Stephanie Dola is tactical in her approach and uses her connections to find information from others. She is conflict-averse and likes to resolve them peacefully.
She is good at some games, a fact that gets overlooked because of her trusting personality. But she has more good ESFJ qualities than bad. This makes her one of the best ESFJ anime characters on our list.
1. Tohru Honda – Fruits Basket
Number of episodes: 63
Number of seasons: 3
Genres: Fantasy, Romance, Drama
Tohru is a favorite character among many people. This is partly due to the kind of person she is and partly to how she kindly influenced the other anime characters in the show.
Tohru is a selfless person and optimistic about the world. She does not think badly about anyone and is always ready to help them no matter how badly they hurt her.
If someone does wrong to her, she forgives them instead of holding grudges. She is in tune with what others are feeling and gives them unconditional love and attention when needed. Her mothering personality peeks out from time to time.
As an ESFJ personality, she always puts others before herself, causing her great pain sometimes. This is because she fears abandonment, which leads to her wanting to keep everyone around her happy all the time.
She can be assertive when she wants to be, especially regarding the people she cares about.
She deserves this first spot as one of the best ESFJ anime characters.
Other Anime Characters of the ESFJ Personality type:
Nanami Aoyama- The Pet Girl of Sakurasou
Ragyo Kiryuin- Kill La Kill
Kyouko Hori- Horimiya
Shoko Nishimiya- A Silent Voice
Haise Sasaki- Tokyo Ghoul
Diane- The Seven Deadly Sins