The internet is a wonderful place. You can get any information you want right at your fingertips. Not just information, but you can even know what your personality type is.
The MBTI, or Myers-Briggs type indicator, is one tool available on the internet that helps you to assess your personality type.
What Is The MBTI® Personality?
An insightful, self-reported assessment called the Myers-Briggs Type Indicator® (MBTI) determines a person's psychological preferences and personality type.
This assessment aims to place respondents into one of four groups depending on how they view the world and make decisions, allowing them to understand better and explore their personalities.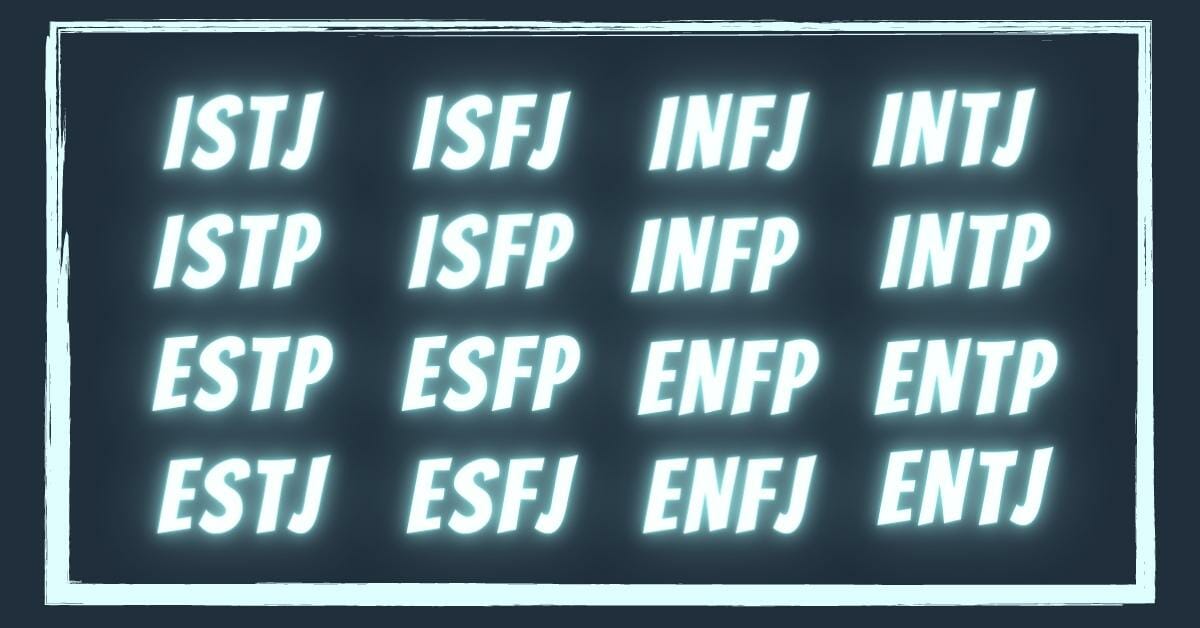 Click on the image below to know about the anime characters of your specific MBTI Personality Type.
The four categories are Extraversion or Introversion, Intuition or Sensing, Judging or Perceiving, and Thinking or Feeling.
According to this theory, each person favors one trait from each category, resulting in 16 different personality types.
Well, if you don't know your MBTI personality type, you can always take a test here!
What Is The ESTJ Personality Type?
The ESTJ personality type is one that is driven by a need for stability and order. They possess great fortitude and follow their own sensible judgment, often serving as a stabilizing force in times of adversity.
Their Extraverted, Observant, Thinking, and Judging personality traits make them natural leaders, able to offer direction and clarity in times of need.
Traditional, hardworking ESTJs tend to take the lead and get stuff done. They prefer to approach undertakings in a systematic, logical manner and are organized and rule-abiding.
When there is an absence of structure, the ESTJ has a tendency to take the lead and develop procedures and rules so that everyone is aware of what is expected of them.
They enjoy bringing other people out and making them laugh. They have a fun, open sense of humor.
What Does ESTJ Stand For?
A person who possesses extraverted, observant, thinking, and judging personality qualities is an executive (ESTJ). They have a strong will and steadfastly rely on their common sense.
They frequently act as a calming influence on others, able to provide firm guidance in the face of difficulty.
The Executive personality type constantly strives for integrity, commitment, and dignity. They are renowned for providing lucid assistance and recommendations, and they gladly accept challenging assignments.
The personality type ESTJ describes someone who gets their energy from being around other people, prioritizes facts and details above ideas and concepts, bases decisions on feelings and principles, and prefers to be flexible and impromptu rather than planned and organized (Perceiving).
What Are ESTJ Personality Types' Strengths and Weaknesses?
| Strengths | Weakness |
| --- | --- |
| Supportive | Judgmental |
| Tactical Thinking Skills | Inferiority Complex |
| Loyal and Reliable | Inflexible and Stubborn |
| Excellent Leadership Qualities | Difficulty Expressing Emotion |
| Detail Oriented | Uncomfortable with Unconventional Situations |
Anime Character That Are ESTJ
Characters in anime with the ESTJ personality type take a dependable, consistent, devoted, logical, and pragmatic approach to life. Strong leadership qualities characterize them. They are quite open with their ideas and very honest. They are great leaders.
The ESTJ anime characters' personalities also demonstrate their high adaptability and flexibility. They work incredibly hard and make every effort to succeed. ESTJ personality types excel at coming up with new ideas and implementing them.
So today, we are making a list of the 15 Best ESTJ anime characters.
Note: The anime characters in this list are included according to the personality database.
15. Floch Forster – Attack On Titan
Number of episodes: 87
Number of seasons: 7
Status: Ongoing
Genres: Action, Military, Mystery, Drama, Fantasy, Shounen
MAL Rating: 8.53
Where to watch: Crunchyroll
Floch is a member of the Survey Corps, whose job is to protect the occupants of the walls from the destructive titans attacking the walls. He has a carefree personality but is honest and truthful in his ideas.
He is categorized as a Yeagerist since he is seen as a strong supporter of Eren Yeager in the latter part of the series. In addition, he was initially coward but grew more conscious of what was going on inside and outside the walls.
As the story progresses, he grows to hate those who live beyond the walls or oppose the Eldians and the Eldian Empire.
14. Mello – Death Note
Episodes: 39
Number of seasons: 1 + Special
Status: Finished Airing
Genres: Supernatural, Suspense
MAL Rating: 8.63
Where to watch: Crunchyroll, Netflix
The cast of complex, multi-layered characters in Death Note is a big reason why it's frequently hailed as one of the best anime in recent years. Consider Mello, one of L's successors who fits the ESTJ description.
Mello is the ESTJ characteristic of wanting to rule the show and do things their way in a solid sense.
After L died, Mello declined to help Near find Kira and turned to the mafia for assistance. Mello isn't the type to sit in front of a computer; instead, he acts.
13. Doppo Kunikida – Bungou Stray Dogs
Number of episodes: 36
Number of seasons: 3 + 1 Movie + 1 OVA
Status: Finished Airing
Genres: Action, Comedy, Mystery, Supernatural
MAL Rating: 7.82
Where to watch: Crunchyroll, Netflix
If you have watched Bungou Stray Dogs, then you know the fictional characters are named after real Japanese people or Japanese authors, to be precise.
Kunikida embodies a lot of the positive traits of the ESTJ personality type. He is trustworthy and devoted. He is hardworking, meticulous, and utterly pragmatic.
Like every other character in BSD, Kunikida's special power is that he can summon objects by writing down their names. This superpower of his is named "The Matchless Poet".
Doppo belongs to the Armed Detective Agency. His personality is rigid, powerful, exacting, and disciplined. At work, he constantly feels the urge to keep everything organized.
Although he occasionally experiences frequent fits of rage, this guy is mostly calm. Kunika is one example of a healthier ESTJ anime character since he is a skilled fighter. 
12. Tanji Washijou – Haikyuu!!
Number of episodes: 87
Number of seasons: 5 + 4 Movies + 2 OVAs
Status: Finished Airing
Genres: Comedy, Drama, Sports
MAL Rating: 8.45
Where to watch: Crunchyroll, Netflix
Tanji is meticulous and conventional, disregarding his athletes' peculiarities and morals, and teaches them to make the most of their inherent physical prowess.
Being a natural leader, Washijou isn't afraid to reprimand his team when they lose focus during matches. Despite his short fuse and stubbornness, he stands out for his dependability and coaching abilities.
He is your average ESTJ type, though, so he is aware of young people's passions and has acknowledged in the past that he wouldn't turn away someone willing to put in the effort.
In a sense, he does not evaluate someone's talent in light of their physiological characteristics.
Whenever the players are emotionally distracted, Tanji gets them back on track.
11. Vegeta – Dragon Ball Z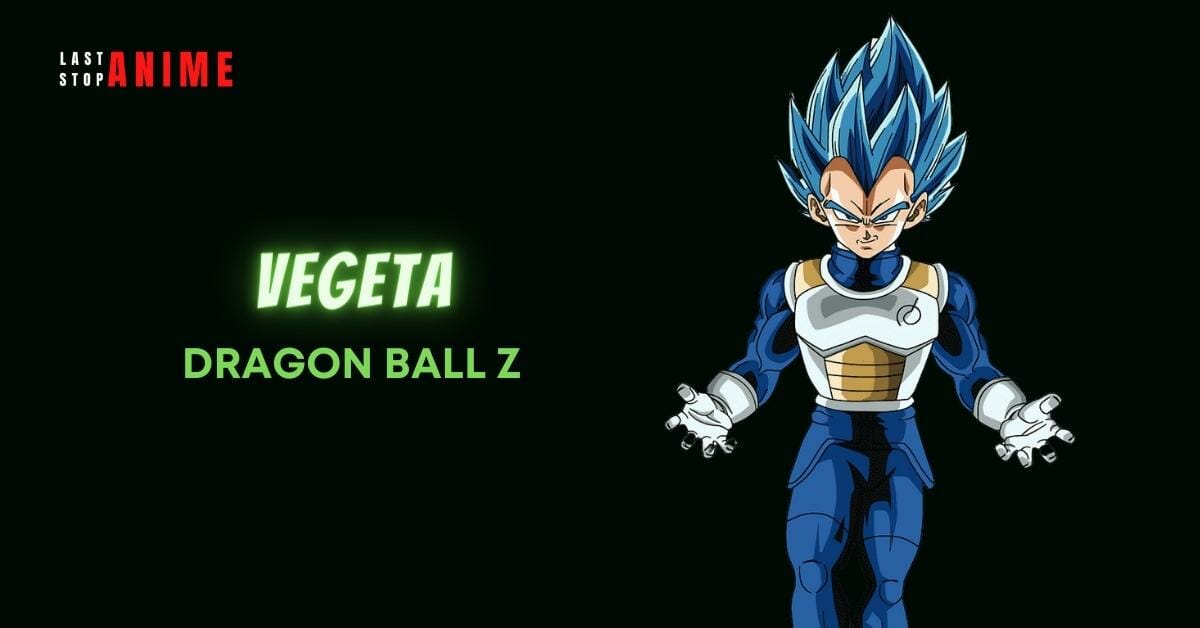 Number of episodes: 291
Number of seasons: 9 + 13 movies + 2 Specials + 1 "lost movie"
Status: Finished Airing
Genres: Action, Adventure, Comedy, Fantasy
MAL Rating: 8.15
Where to watch: Hulu, Disney+
Vegeta is a well-known character in the world of anime, one of the primary figures from the Dragon Ball series, along with Goku. Prince Vegeta is another name for him that he goes by.
He has a bitter, impulsive, and a little snobbish personality. His actions result from the hardships he and his species endured while under Frieza's control. He is also referred to as one of the antagonists in the series because of this.
As we know, Dragon Ball Z is a series where characters undergo multiple transformations, and Vegeta is no exception. In later seasons, we watch him go through various transformations.
Some of his transformations include Super Vegeta, Majin Vegeta, Vegito, and Gogeta.
He defeated several characters, including Zarbon, Android 19, and several of Frieza's Soldiers, due to his immense strength, agility, and power.
His self-confidence and strong personality fits most of the ESTJ personality traits.
10. Sanemi Shinazugawa – Demon Slayer
Number of episodes: 44
Number of seasons: 3 + 1 Movie
Status: Finished Airing
Genres: Action, Demons, Historical, Shounen, Supernatural
MAL Rating: 8.53
Where to watch: Crunchyroll, Netflix
The Demon Slayer Corps' Sanemi Shinazugawa could be better at creating good first impressions. He was first seen repeatedly stabbing Nezuko and cackling uncontrollably.
The more Manga fans got to know him, the more they saw that he's a decent man with an ESTJ personality type.
Sanemi tends to carry out tasks methodically and effectively; this is why he was so aggressive with Nezuko. He believes that all demons will always threaten humanity.
Personality-wise, he's your typical anime character with an ESTJ personality type who is short-tempered. Sanemi's key strengths are controlling muscles and superhuman strength.
09. Cornelia li Brittania – Code Geass: Lelouch of the Rebellion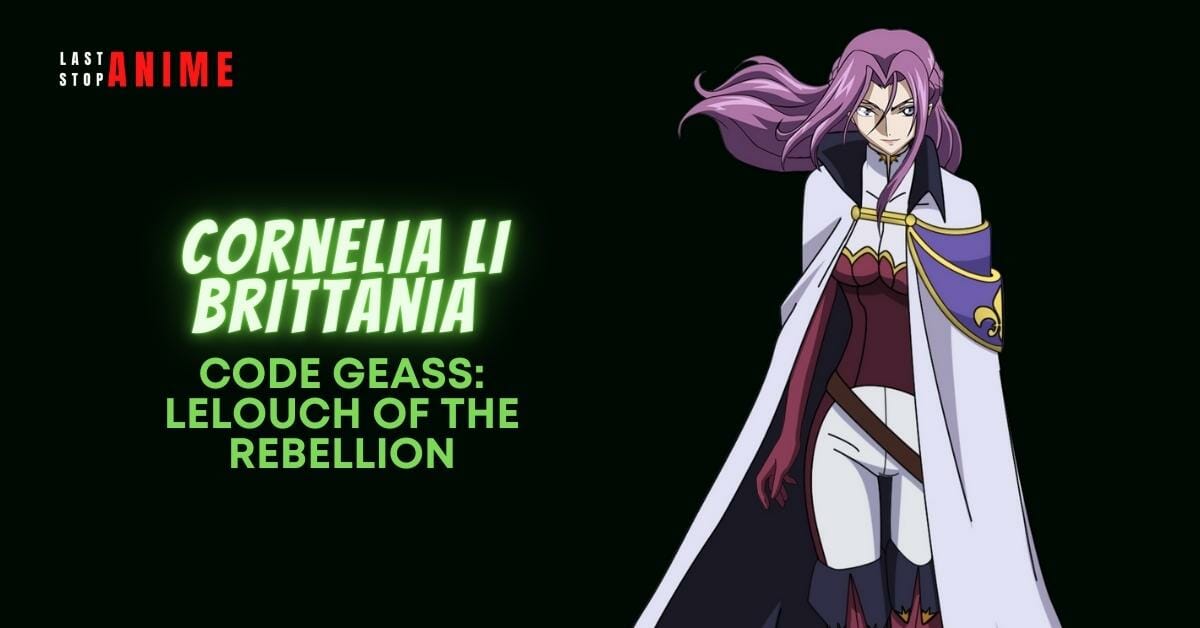 Number of episodes: 50
Number of seasons: 2 + OVA + Movies
Status: Finished Airing
Genres: Mecha, Military, School, Action, Drama, Sci-Fi
MAL Rating: 8.70
Where to watch: Crunchyroll, Netflix
Cornelia li Brittania is the tough and strict Chief General of the Imperial Army. This ESTJ anime character is not patient with dithering or being sensitive to the sentiments of others.
She is simple, determined, and adept at logistics, like most ESTJs. At short notice, she can command and control dozens of soldiers without hesitation. Nevertheless, Cornelia is an unhealthy ESTJ who is resistant to change at the cost of her family.
While many Sensing-Judging types find change challenging, a more balanced ESTJ would take their time, evaluate their personal principles, and give weight to different viewpoints.
In the end, Cornelia becomes hostile to Zero and the Japanese people because she obeys orders and prioritizes patriotism over empathy and open-mindedness.
08. Izumi Curtis – Fullmetal Alchemist: Brotherhood
Number of episodes: 64
Number of seasons: 1
Status: Finished Airing
Genres: Action, Military, Adventure, Comedy, Drama, Magic, Fantasy
MAL Rating: 9.12
Where to watch: Crunchyroll
Izumi Curtis, who is diligent and practical, perfectly encapsulates the creative, motivating spirit of the ESTJ. She makes the most of her surroundings in battle and wields weapons with extraordinary skill.
She has demonstrated her ability to manage chaotic situations when she arrives at Central and manages to control a tumultuous situation there. Some of the best things ESTJs can offer the world are their practicality and excellent leadership skills.
She typically doesn't have pupils, but she decided to teach the Elric brothers both theoretical and practical alchemy for six months. Izumi is one of the best-supporting characters in Fullmetal Alchemist.
Typically, Izumi is satisfied as "a quiet and straightforward homemaker." She hides her frightening side beneath her modest gaze, but the Elric brothers know.
She can be angry and likes to get upset when people term her "old." She clenches her fists, showing signs of discomfort and intimidation.
Izumi is a strong believer in working hard to accomplish goals. She is brave, inquisitive, and really open. "One is all, and all is one" is her guiding principle.
07. Tenya Iida – My Hero Academia
Number of episodes: 88
Number of seasons: 5 + 1 Movie
Status: Finished Airing
Genres: Action, Comedy, School, Shounen, Super Power
MAL Rating: 7.92
Where to watch: Crunchyroll, Netflix
Up next, we have the class representative, Tenya Iida. Tenya Ida represents his class and is enrolled in UA Academy's class 1-A. Due to his thoughtful, inquisitive, and incredibly honest approach to his responsibilities, Tenya is a fantastic CR candidate at the academy.
He has peculiar personality traits, such as the ability to train people. He is very adept at gathering people and other Class 1-A pupils. He also has strong leadership qualities. Since Midoriya and Uraraka are his closest friends, Tenya is typically seen with them.
He has a unique quirk called "Engine" that results in engines or turbo implanted in his calves. Tenya uses this engine to increase his running pace. He has incredible running speed, which occasionally helps him kick opponents with full force.
06. Erza Scarlet – Fairy Tail
Number of episodes: 328
Number of seasons: 3 + 2 Movies + 3 OVAs
Status: Finished Airing
Genres: Action, Fantasy, Horror
MAL Rating: 7.66
Where to watch: Crunchyroll
The next character on our list is an S-class mage of the Fairy Tail guild. Erza is renowned for her rigor, prudence, and sense of fairness.
Erza has a kind heart and is prepared to go above and beyond to stand up for what she believes in, although she may come across as scary to some.
She can move swiftly to eliminate foes in an emergency with her spatial magic and dexterous swordplay. She is realistic and grounded in her lifestyle choices.
If unnecessary social norms and pleasantries get in the way of productivity, she doesn't care for them. Erza's decisions and behaviors are influenced by a deeply ingrained set of values, just like all ESTJs.
She demonstrates that she has a protective and kind heart beneath her tough and brusque exterior.
05. Enji Todoroki "Endeavor"- My Hero Academia
Number of episodes: 88
Number of seasons: 5 + 1 Movie
Status: Finished Airing
Genres: Action, Comedy, School, Shounen, Super Power
MAL Rating: 7.92
Where to watch: Crunchyroll, Netflix
Next up, we have an arrogant father. Enji, a.k.a. "Endeavor," is ambitious and aggressive and will stop at nothing to become the greatest hero or to bring up a child who will one day become a hero.
He might be icy and cruel, but he's also incredibly trustworthy and diligent. He prefers to achieve success via hard work and merit rather than by using deception to get there.
Todoroki is a dysfunctional ESTJ personality type, but as the manga (or anime series) continues, we watch him connect with his introverted, emotional side and carefully analyze his actions and principles.
Unlike Todoroki, Enji can only manipulate fire. He's good at handling leadership positions. Many characters in the series look up to Enji.
04. Kugisaki Nobara – Jujutsu Kaisen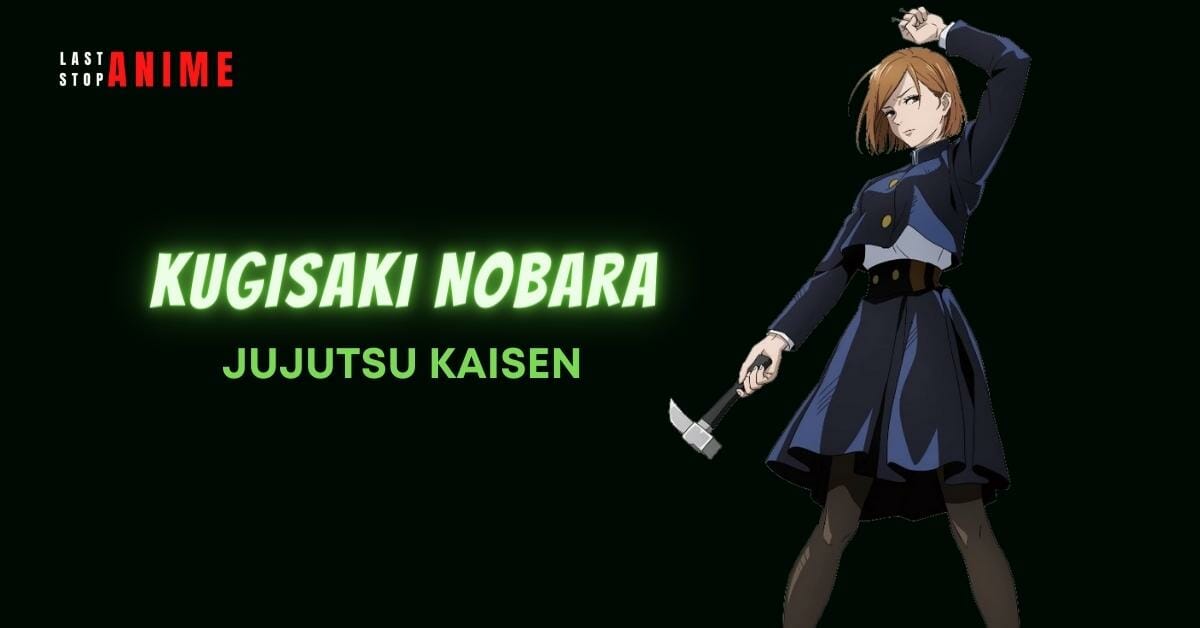 Number of episodes: 24
Number of seasons: 1 + 1 Movie
Status: Finished Airing
Genres: Action, Fantasy
MAL Rating: 8.67
Where to watch: Crunchyroll, Netflix
Some of the greatest traits of the ESTJ personality type are demonstrated by Nobara. She is reasonable, direct, and focused.
She has an unflinching resolve to triumph no matter what challenges she faces. Additionally, her strong battle style and snarky sense of humor make her a fun character to watch.
Nobara must be reasonable and impartial, but she must also be true to herself and resist giving in to pressure from others. She is a favorite of this show's viewers because of her brash, unabashed spirit.
Some of you might think her ability is easy to use, but her ability requires tactical thinking skills. Personality-wise, she has good leadership skills.
03. Mary Saotome – Kakegurui
Number of episodes: 30
Number of seasons: 2 + 1 ONA (Kakegurui Twin)
Status: Finished Airing
Genres: Drama, Mystery, Psychological
MAL Rating: 7.24
Where to watch: Crunchyroll, Netflix
Mary Saotome is aggressive and competitive and won't stop until she "wins." She has mastered the techniques of card playing and gambling, and she is determined to advance in the school's hierarchy and find fame.
She must make every effort to succeed as a scholarship student at Hyakkaou Private Academy, particularly when competing with classmates from wealthy, fortunate backgrounds.
She can recall a great deal of information about each opponent she faces because of her sensing side, which also helps her to remember how the referees deal with the cards. She bases her strategies on precise information she's gathered over time and vividly recalled.
She pays close attention to the specifics of her surroundings and stores them for later use. She is extraordinary for thriving on her own without assistance from others. Her decisiveness and tenacity stand out, although she clearly has a number of bad characteristics.
02. Jean Kirstein – Attack On Titan
Number of episodes: 87
Number of seasons: 7 (Ongoing)
Status: Ongoing
Genres: Action, Military, Mystery, Super Power, Drama, Fantasy, Shounen
MAL Rating: 8.53
Where to watch: Crunchyroll
Attack on Titan's Jean Kirsten is a dependable, devout, and frank combatant. He successfully completed his military service to live a peaceful life. Eventually, though, he joined the Survey Corps for a perilous mission to eliminate the titans.
One of the most realistic characters in Attack On Titan, Jean is responsible, dependable, and unwavering. Instead of taking immediate action, he evaluates the circumstances, pointing out potential threats and attempting to decide on the most effective attack.
Though his emotions and ideologies serve as a backdrop to his life-altering decisions, he approaches almost every choice with rationality and pragmatism.
In contrast to Eren, Jean wants to join the Military Police because it is the alternative that is both the safest and the most dependable for him. He can't help but take responsibility when he sees how the giants have harmed others, even if it means putting his life in danger by joining the Survey Corps.
01. Asuka Langley Sohryu – Neon Genesis Evangelion
Number of episodes: 26
Number of seasons: 1 + 6 Movies
Status: Finished Airing
Genres: Action, Avant Garde, Drama, Sci-Fi
MAL Rating: 8.34
Where to watch: Netflix
At the top spot, we have the Eva pilot, Asuka Langley Sohryu.
One of the main characters in the Neon Genesis Evangelion series is Asuka. She is a fiery and vulnerable young woman who is not afraid to express herself. She is egotistical and has no regard for her actions. The useless opinions of others don't concern her.
The Neon Genesis Evangelion characters encounter many upsetting and horrific events throughout the series, so they require strong personalities to survive them with at least a modicum of sanity.
Asuka is known for her exceptional piloting skills. Asuka, despite having a tragic past, strives to do better. However, since she lacks emotional stability, Asuka is not your typical ESTJ anime character.
This ESTJ female is arrogant, which is an unhealthy personality trait. All these qualities make her one of the best ESTJ anime characters.
Other ESTJ Anime Characters To Check Out:
Rudol Von Stroheim – Jojo's Bizarre Adventure
Takaya – Abe Big Windup!
Jigoro Kuwajima – Demon slayer
Eva Heinemann – Monster
Alexander Anderson – Hellsing