Spy x Family burst onto the scene in 2019 as a manga and quickly became a sensation, captivating readers in Japan and North America alike. This incredible achievement stands out because, unlike many other popular manga, it didn't rely on an anime adaptation to reach bestseller status.
Spy x Family conquered the charts just a year after its debut, long before any plans for an anime were even whispered.
So, if you're not into manga, you might wonder why you should give this series a chance. You might think it's all just hype, but let me assure you, it's not.
Perhaps you're a rebel who doesn't want to follow the crowd and watch something just because everyone else is. We've all been there.
But let me tell you, Spy x Family is a delightful surprise that will captivate you with its thrilling storyline, charming characters, and unexpected twists. It's a rollercoaster ride you won't want to miss!
What is Spy x Family About?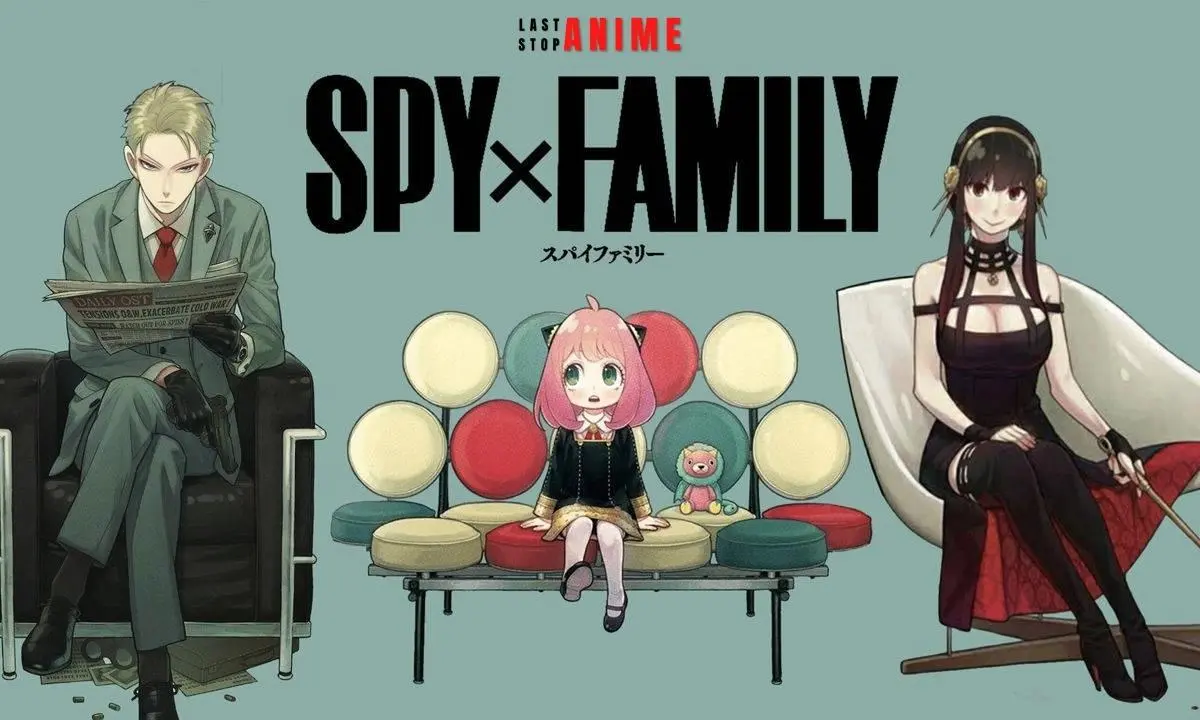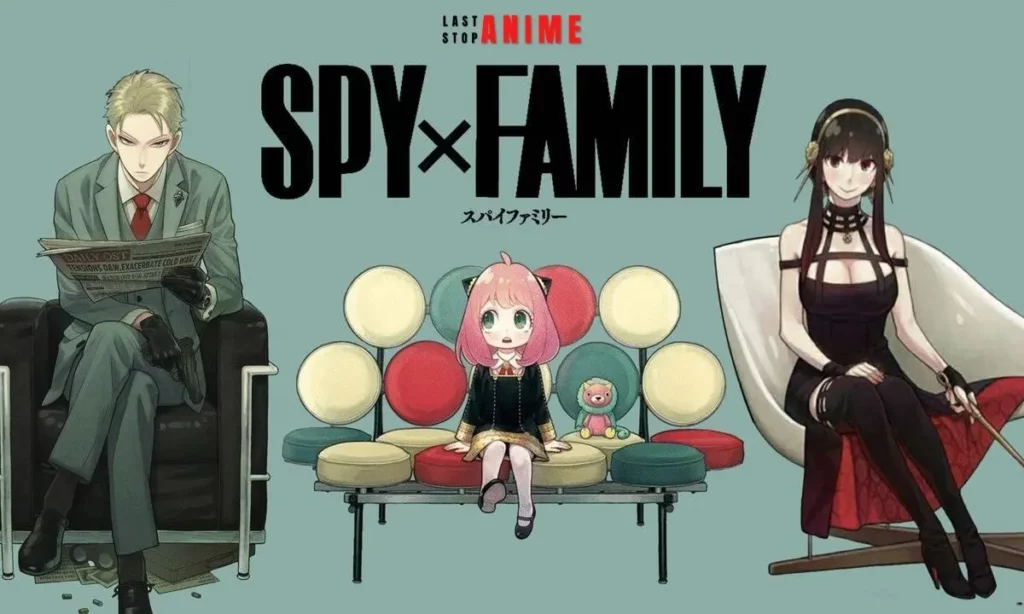 Twilight, a skilled government spy, finds himself in a high-stakes mission that requires him to infiltrate a prestigious institution. But there's a catch: "both parents must be present at any cost."
Determined to succeed, Twilight takes in an orphan named Anya, assuming the identity of Loid Forger. Little does he know, Anya possesses a remarkable ability to read minds. Surprisingly, she embraces the situation wholeheartedly because she finds joy in the world of espionage.
In the midst of their covert operation, Loid comes across a seemingly ordinary person named Yor, who works in an office.
He convinces Yor to enter into a fake marriage with him, all for the sake of their mission. However, Yor harbors a secret of her own: she is the Thorn Princess, a skilled and professional assassin.
Together, this unconventional family embarks on their extraordinary journey, blending into their roles while keeping their true identities concealed.
As they navigate the intricate web of espionage and carry out their respective missions, they discover unexpected surprises and face thrilling challenges that test their skills and bond as a family.
With Twilight, Anya, and Yor each holding their own secrets, their intertwining lives create a unique and captivating tale filled with action, humor, and a touch of suspense.
Join them as they delve into a world where danger lurks behind every corner, and where love and loyalty become the pillars of their extraordinary existence.
Why You Should Watch Spy x Family?
Looking at some of the biggest anime series in recent years, we've got Demon Slayer and Jujutsu Kaisen, packed with spine-chilling supernatural horror and fantasy. They're all about battling demons and those brave enough to hunt them down.
Even the upcoming Chainsaw Man is about a dude who strikes a deal with a demon. Phew! While these premises bring us thrilling plots and epic fights, sometimes we just need a breather from all that intense stuff. You know what they say, variety spices up life!
Enter Spy x Family. At first glance, it might seem familiar to fans of espionage thrillers. You've got two rival countries, Westalis and Ostania, engaged in a Cold War. The battleground? The shadows, where intelligence gathering, sabotage, and assassinations take place.
But hold up! The uneasy peace is about to shatter, and to prevent a new war from breaking out, Westalis sends their top agent, Twilight, to spy on an Ostanian politician.
Now, to accomplish this risky mission, Twilight needs to create a fake family. Hence the title, folks!
Now, you might assume that Spy x Family is a heart-pounding, action-packed thriller filled with mind-bending twists and turns. Sure, it has surprises and unexpected developments, but this ain't your typical plot-driven story.
Nope, Spy x Family is a slice-of-life action-comedy. It's got its fair share of laughs and light-hearted moments that'll keep you hooked.
Oh, and here's a bonus for you: two out of the three main characters in this series are actual grown-ups. Yep, adults! Not that we have anything against the teen heroes in Demon Slayer or My Hero Academia.
We love 'em too! But sometimes, we crave stories with adult protagonists dealing with adult stuff, living their adult lives. And if those adults happen to be spies and assassins? Well, that's just the icing on the cake, my friend.
The Appeal of Spy x Family PFPs
Now, let's talk about the buzz around Spy x Family PFPs. Profile pictures, or PFP for short, are those small but mighty images that represent you across social media platforms.
They're like your virtual first impression! Spy x Family PFPs have become incredibly popular, and it's easy to see why.
Firstly, the characters themselves are unique and wonderfully designed. From Loid's suave spy persona to Yoru's elegant yet deadly charm, and Anya's adorable and mischievous nature, each character is bursting with personality.
You'll find yourself gravitating towards them and wanting to showcase your love for these incredible individuals.
Secondly, the family dynamic in Spy x Family tugs at your heartstrings. The series beautifully portrays the relationships between Loid, Yoru, and Anya, who, despite their fake family arrangement, genuinely care for each other.
It's heartwarming to witness their interactions and see how they grow as a family. This emotional connection makes fans eager to use Spy x Family PFP as a way to express their admiration and support.
Lastly, Spy x Family is packed with memorable scenes and quotable dialogues that stick with you long after you've finished reading.
These moments resonate deeply with fans and inspire them to capture their favorite scenes or quotes in their PFPs. It's a creative and fun way to pay homage to the series while connecting with other fans.
So let's get started!
Loid Forger aka Twilight Anime PFPs
Move aside, James Bond, because there's a new suave and badass spy in town, and his name is Twilight. Just like Mr. Bond, Twilight is a lone wolf who prefers to work solo.
But when a top-secret mission requires him to spy on a prominent politician, he receives an unexpected order: assemble a fake family. Talk about a challenging twist!
The ultimate goal? Twilight's "child" needs to attend the same prestigious school as the politician's son, paving the way for an exclusive party where he can finally gather crucial intel on his target.
Now, let's pause for a moment and imagine James Bond trying to juggle family life while effortlessly kicking ass and maintaining his signature elegance. Can you picture it? Well, I doubt it could ever happen!
Twilight, on the other hand, is up for the challenge. He becomes the epitome of the best dad ever, all while continuing to kick butt and embody that unmatched elegance. It's a balancing act that would make Bond's head spin.
Twilight's mission requires him to go beyond his usual comfort zone, stepping into the role of a loving and dedicated family man. He'll have you questioning if there's anything this extraordinary spy can't do.
So, prepare to be captivated as Twilight navigates the intricate web of espionage, all while embracing his newfound role as a father.
Witness the unique blend of action, charm, and style as he pulls off the impossible, creating a family facade that's worthy of an Oscar.
With every step he takes, Twilight proves that being a kick-ass spy and an incredible dad can go hand in hand, leaving James Bond in awe of his remarkable abilities.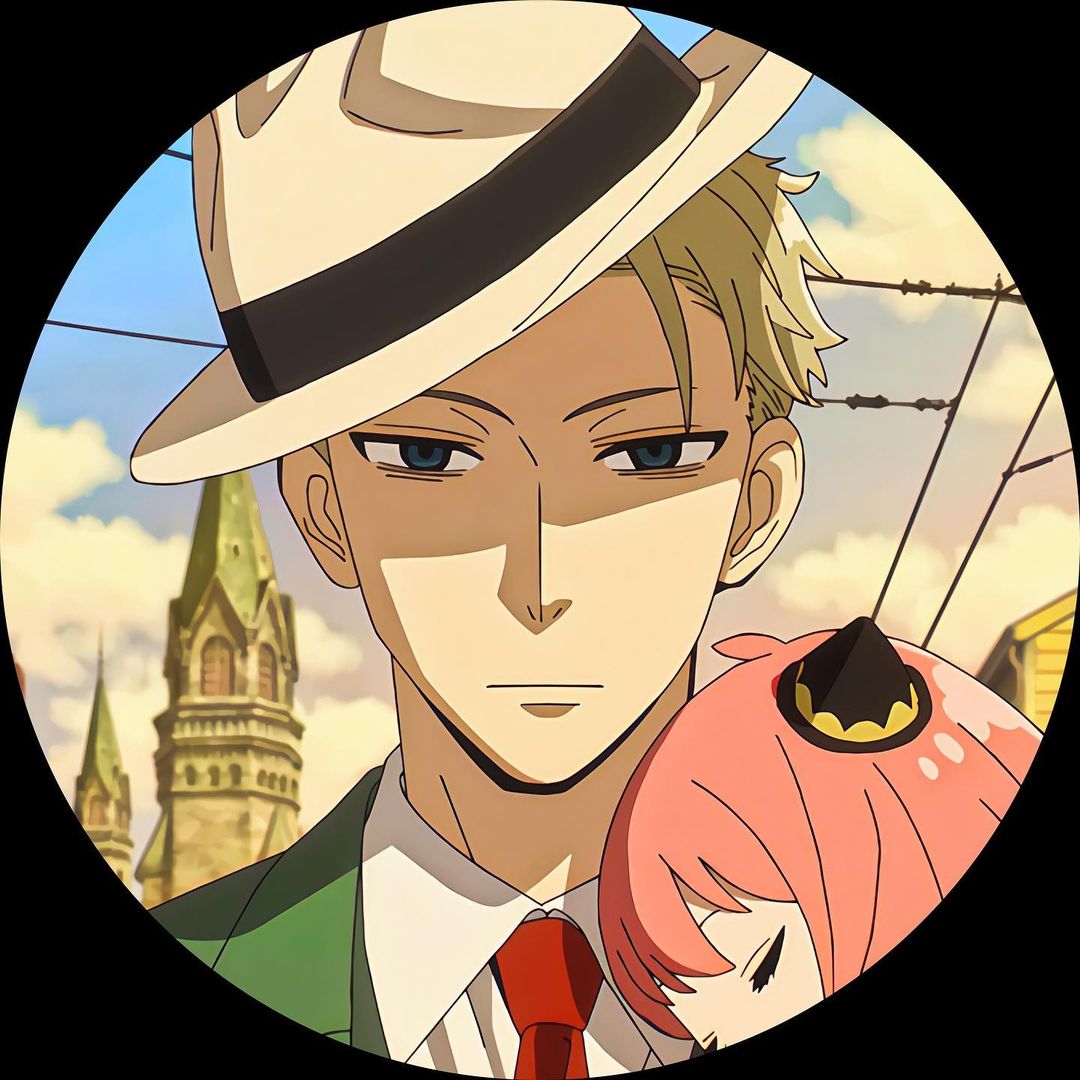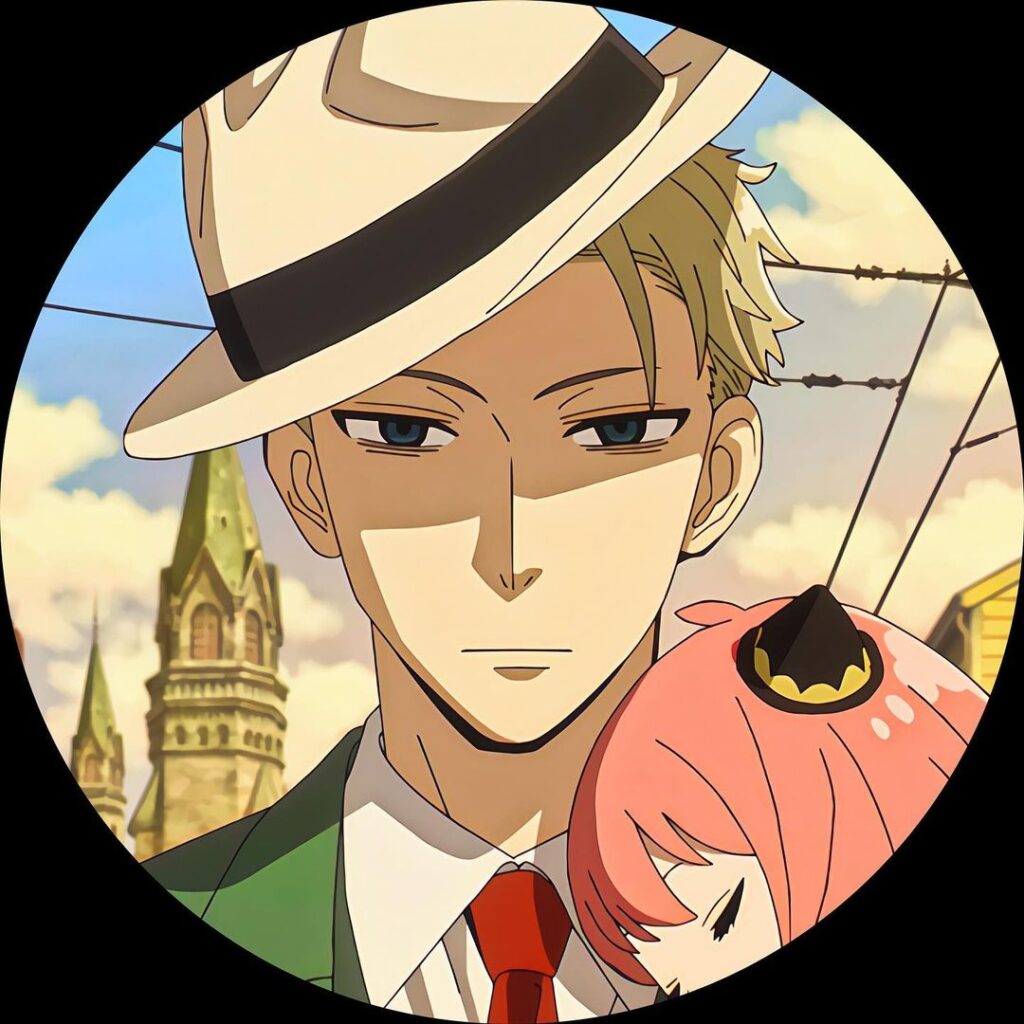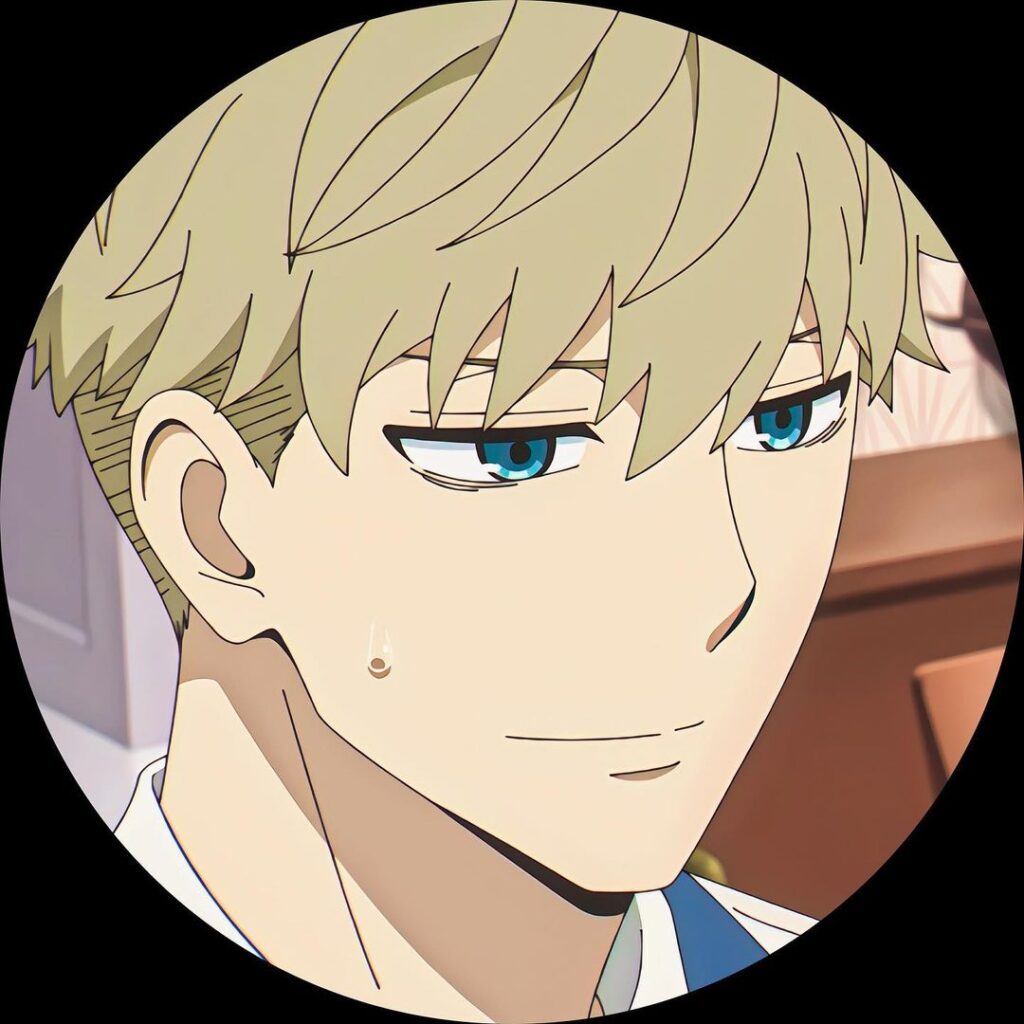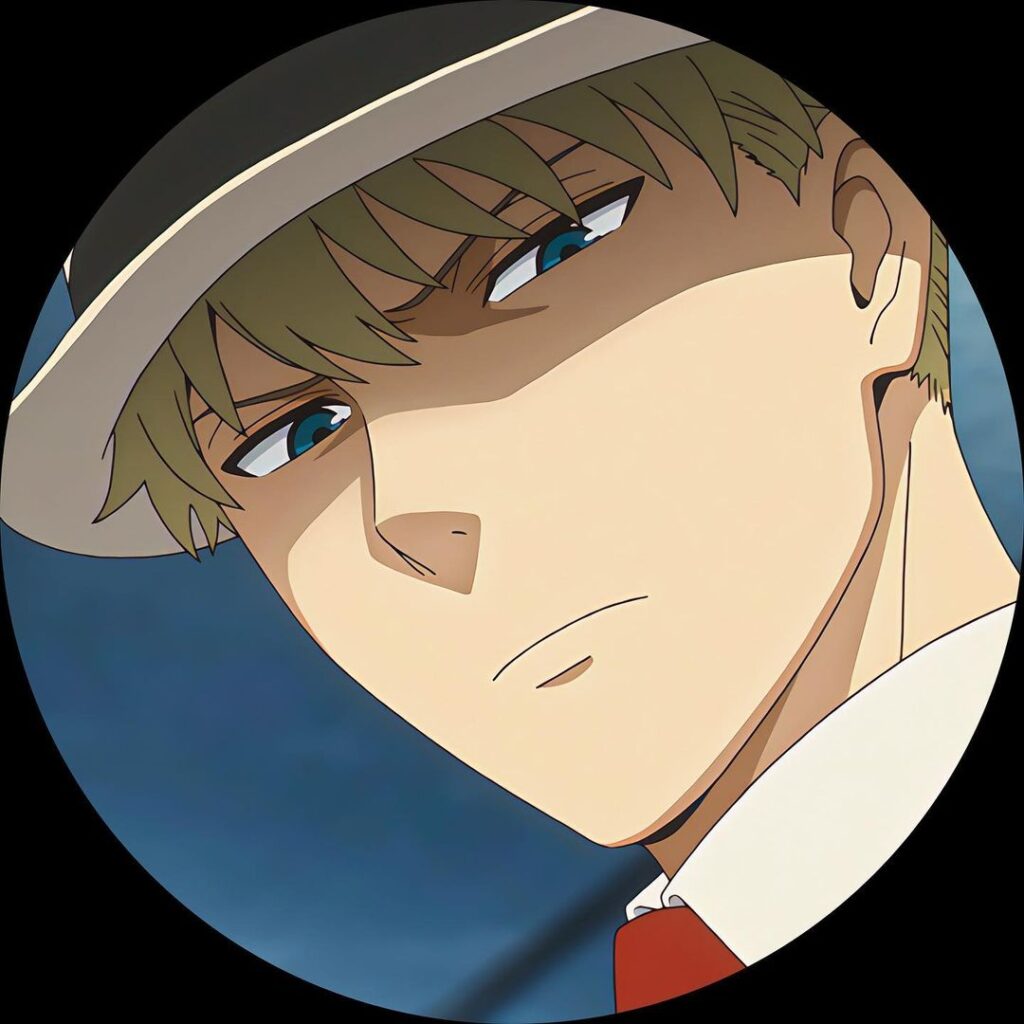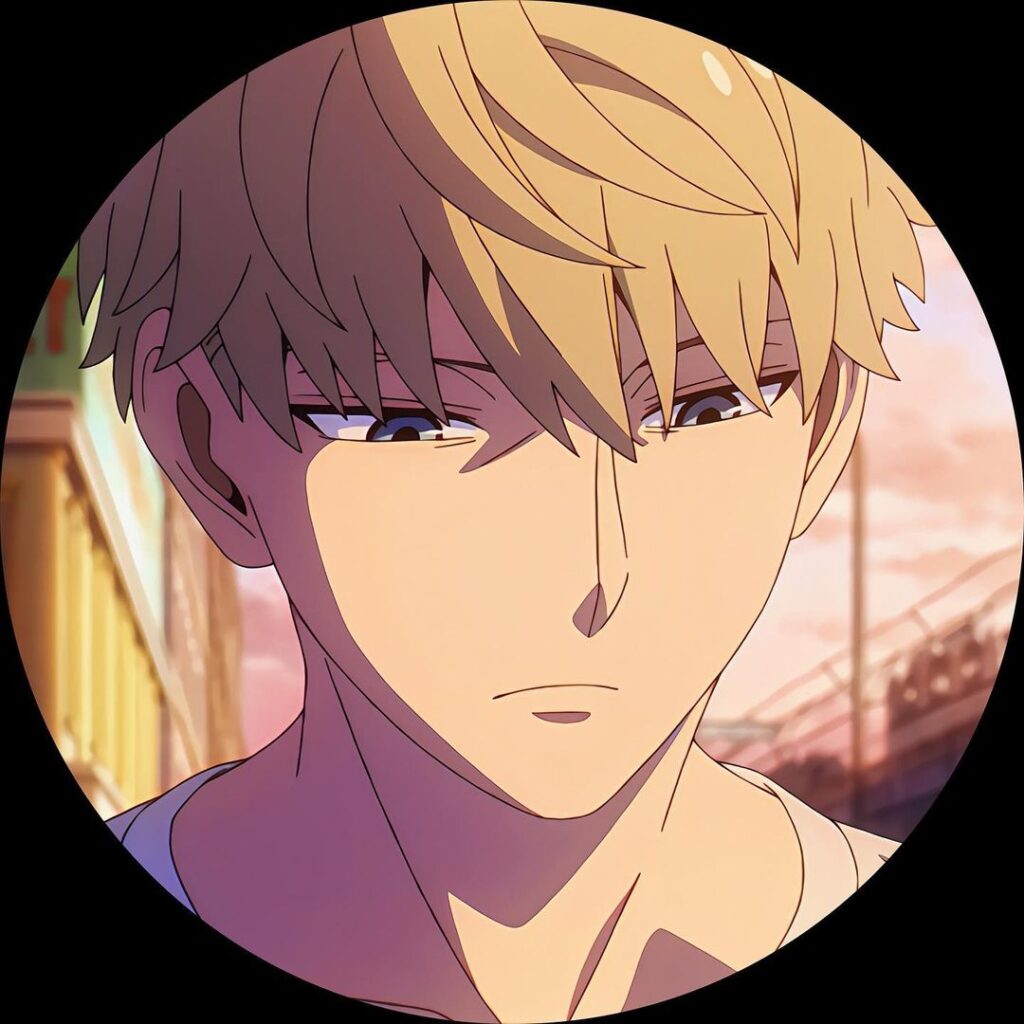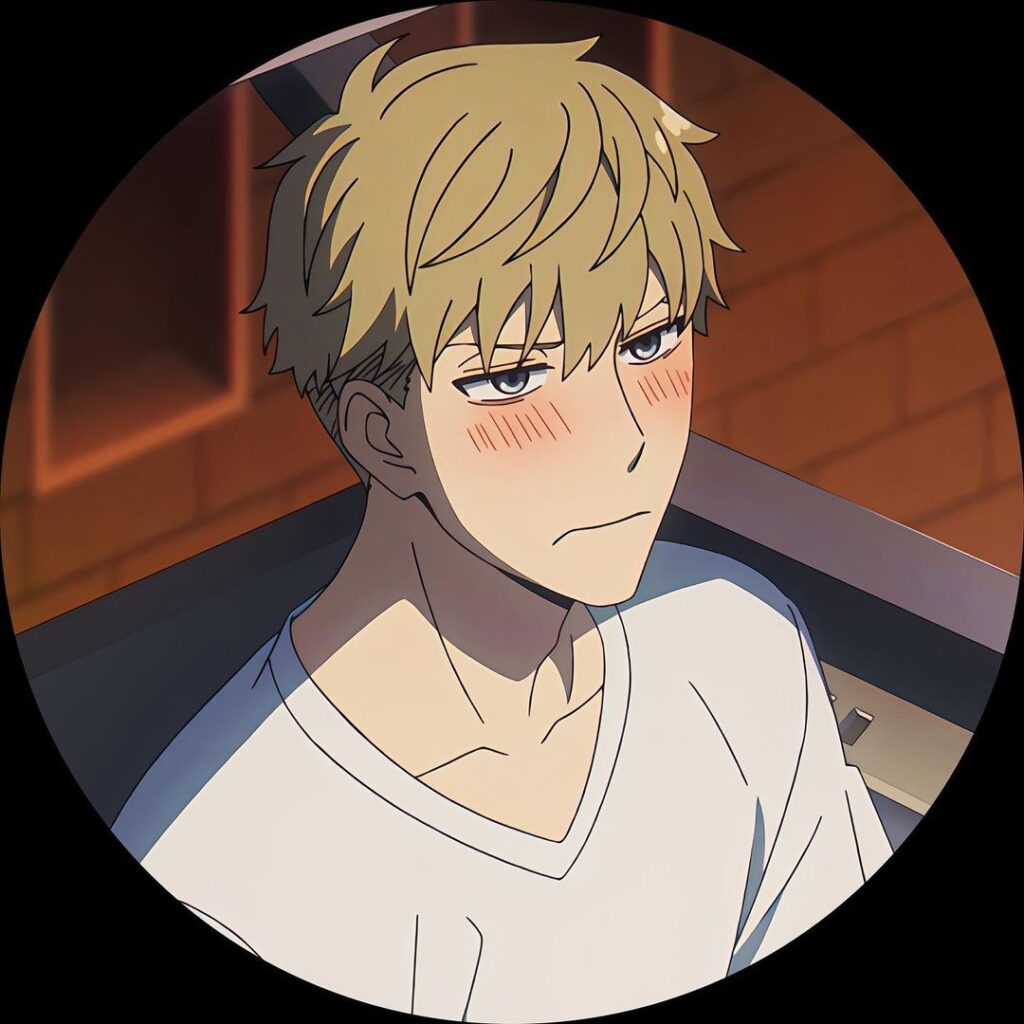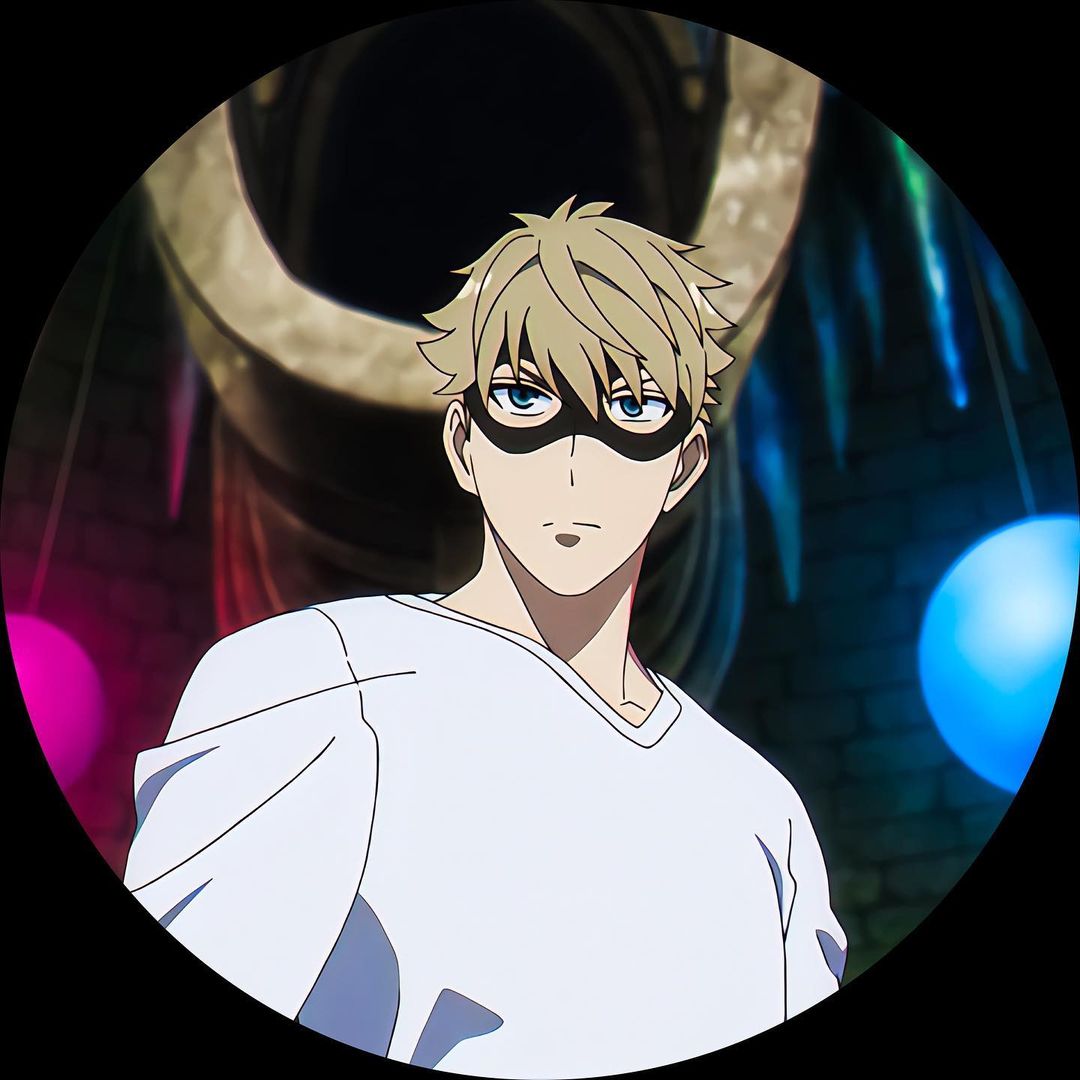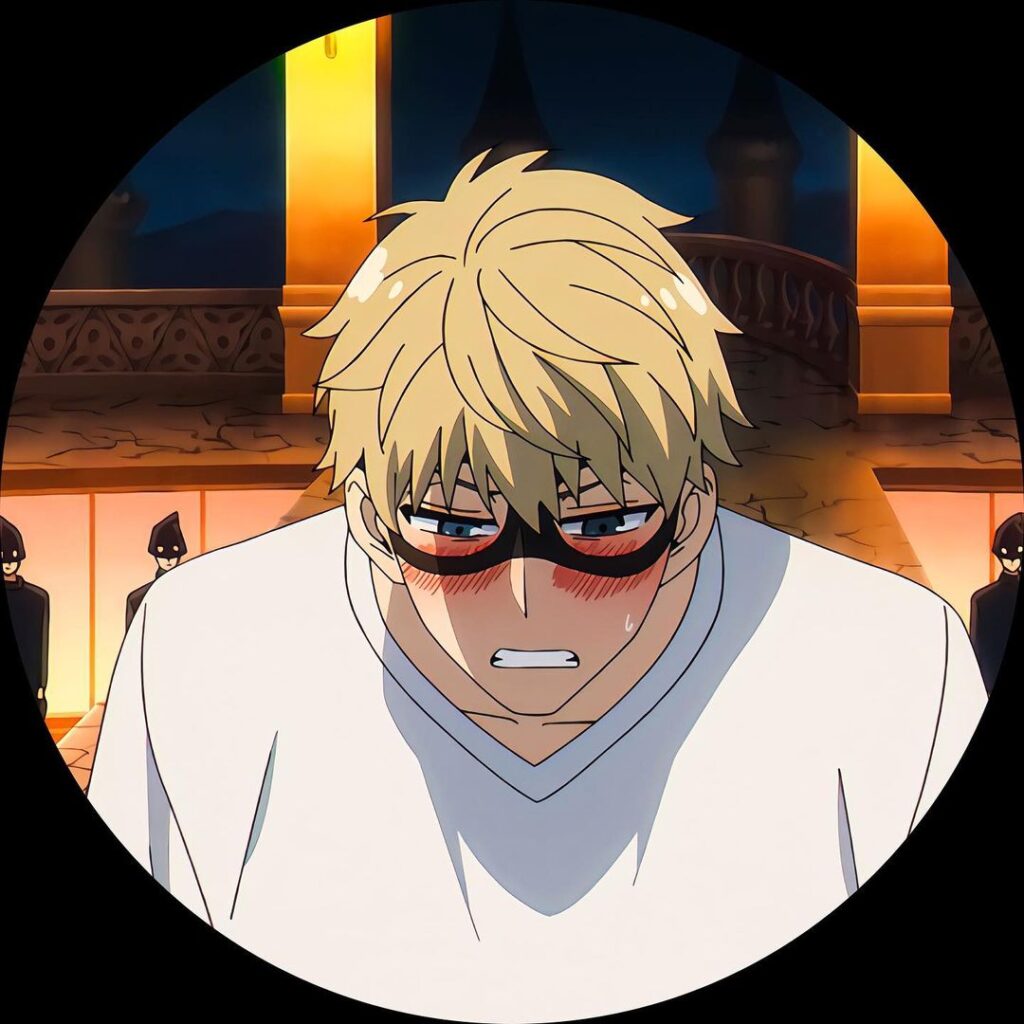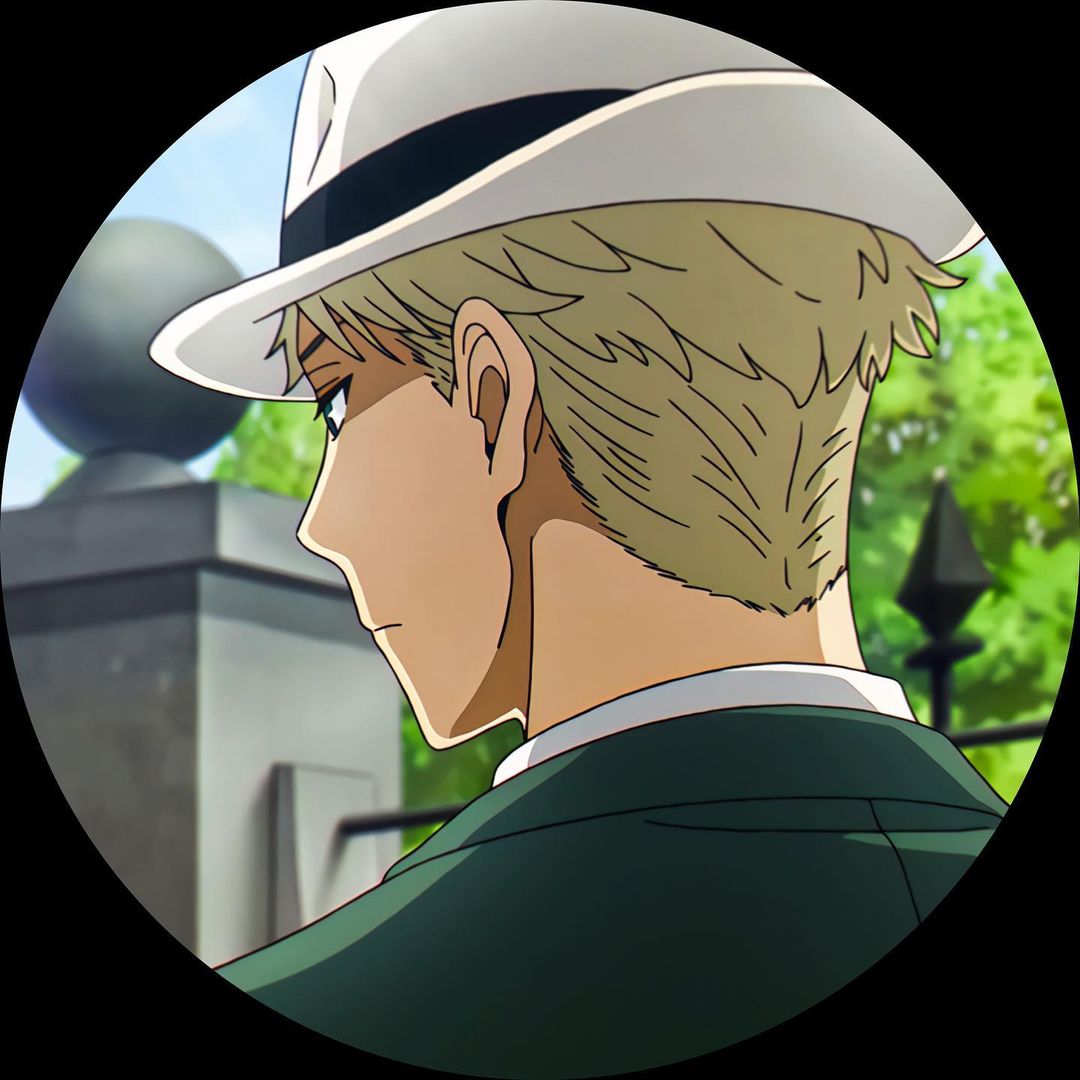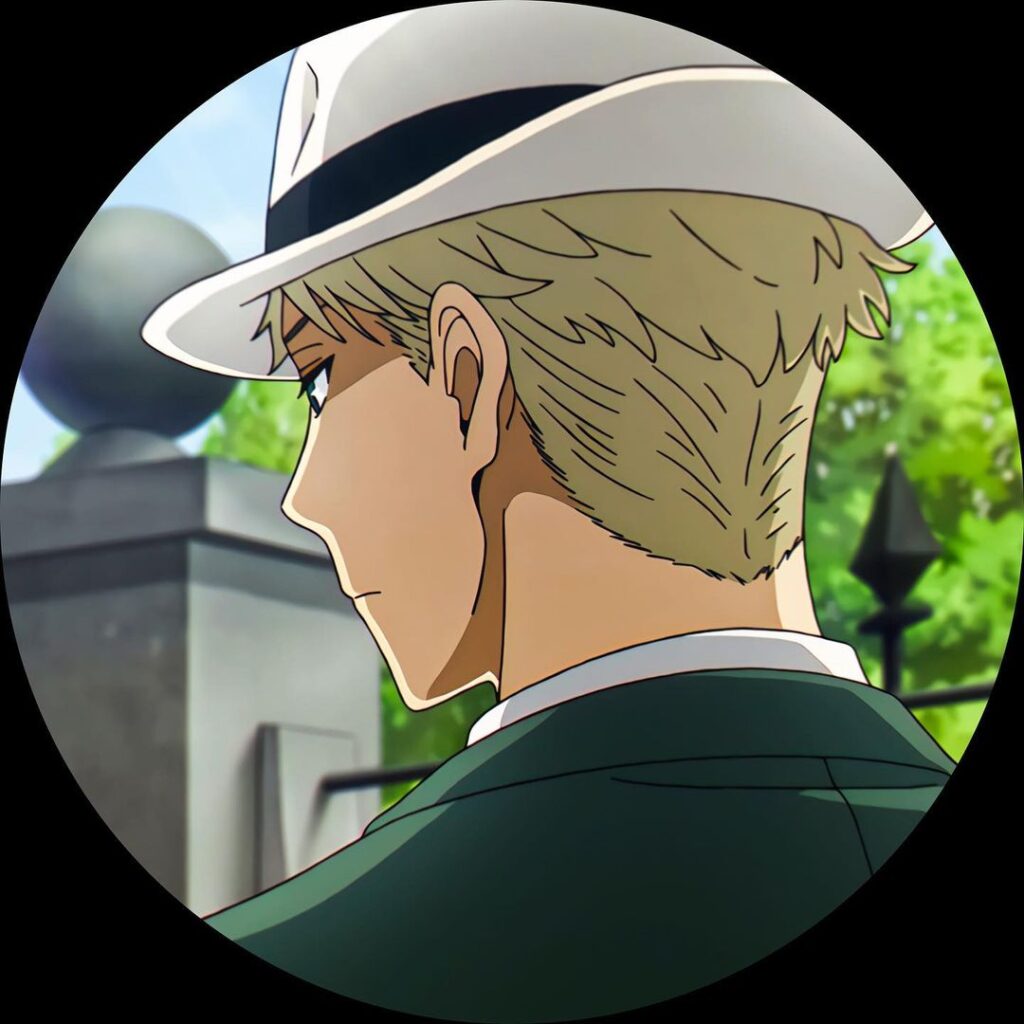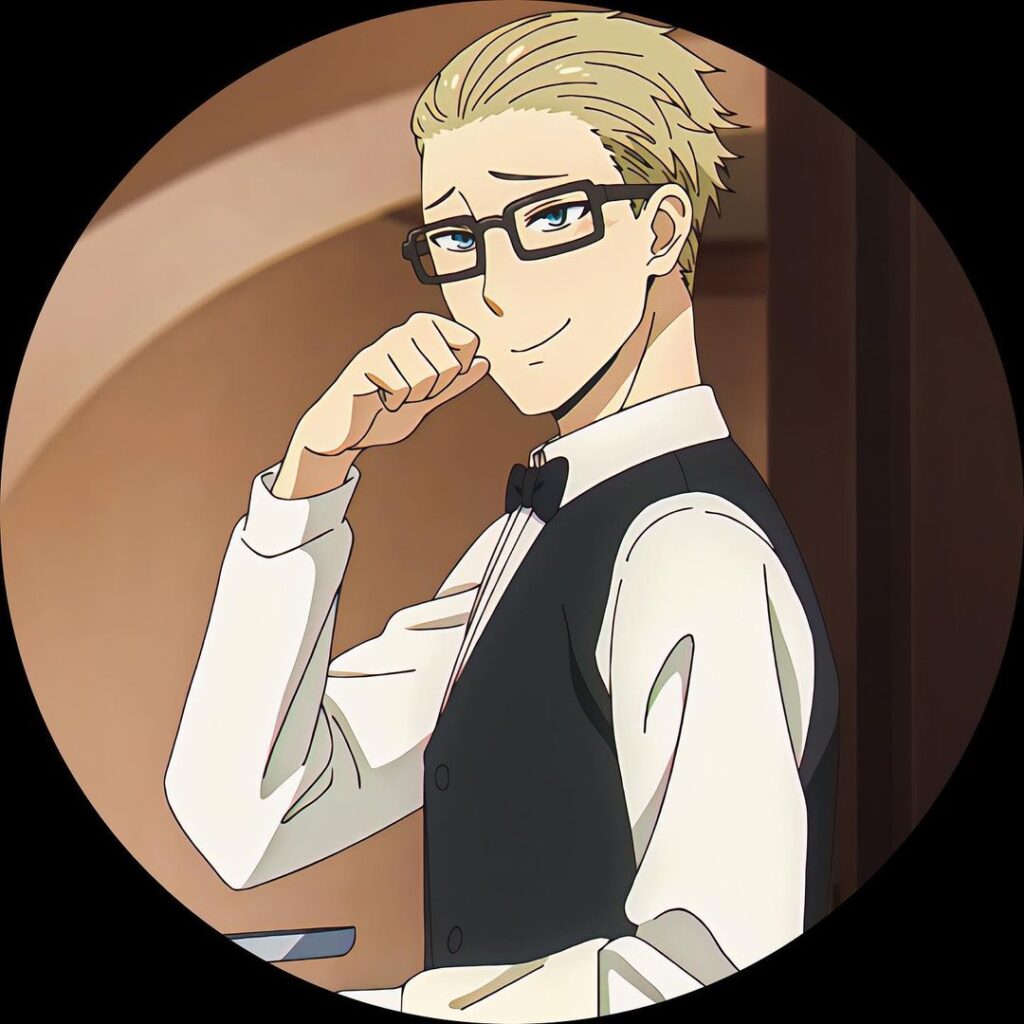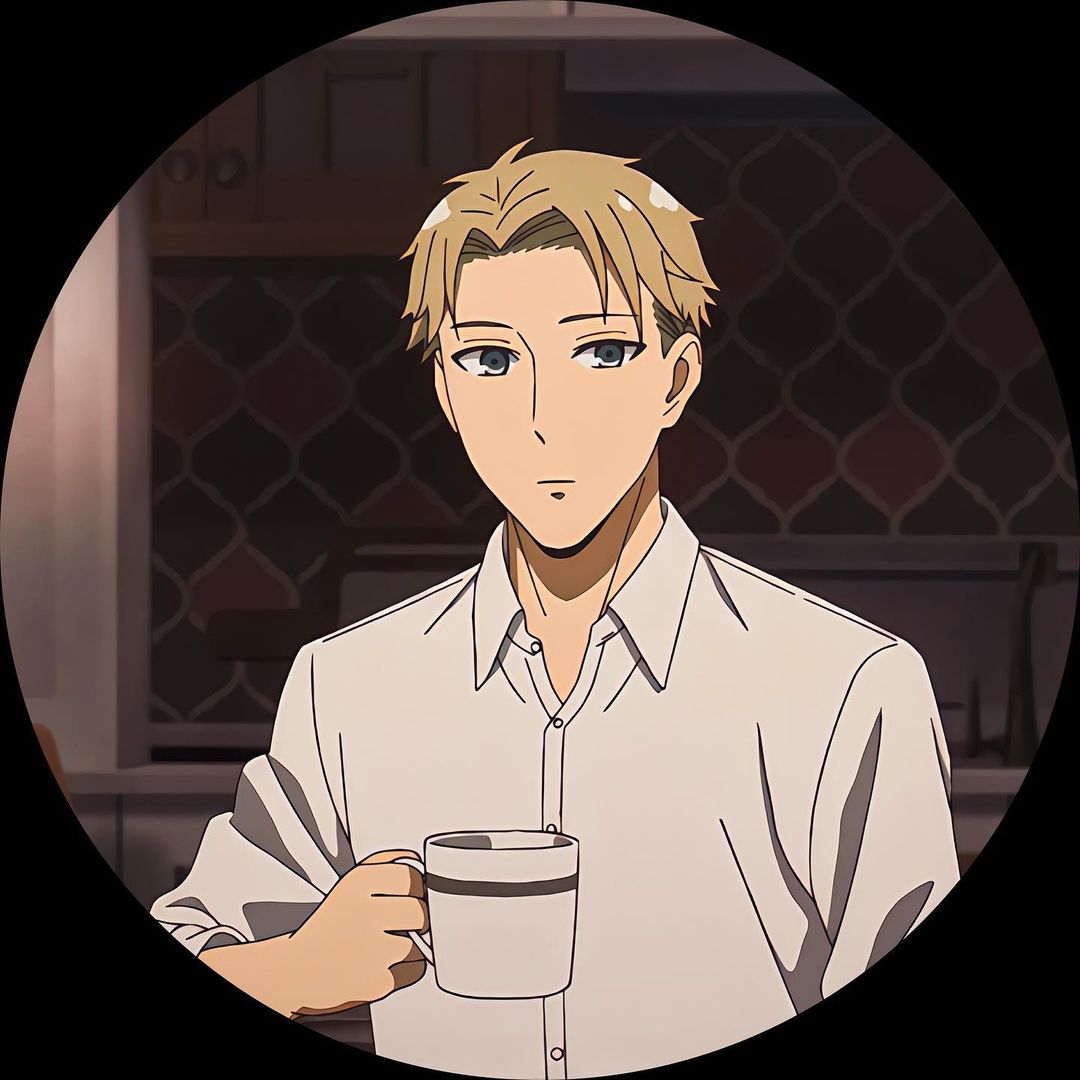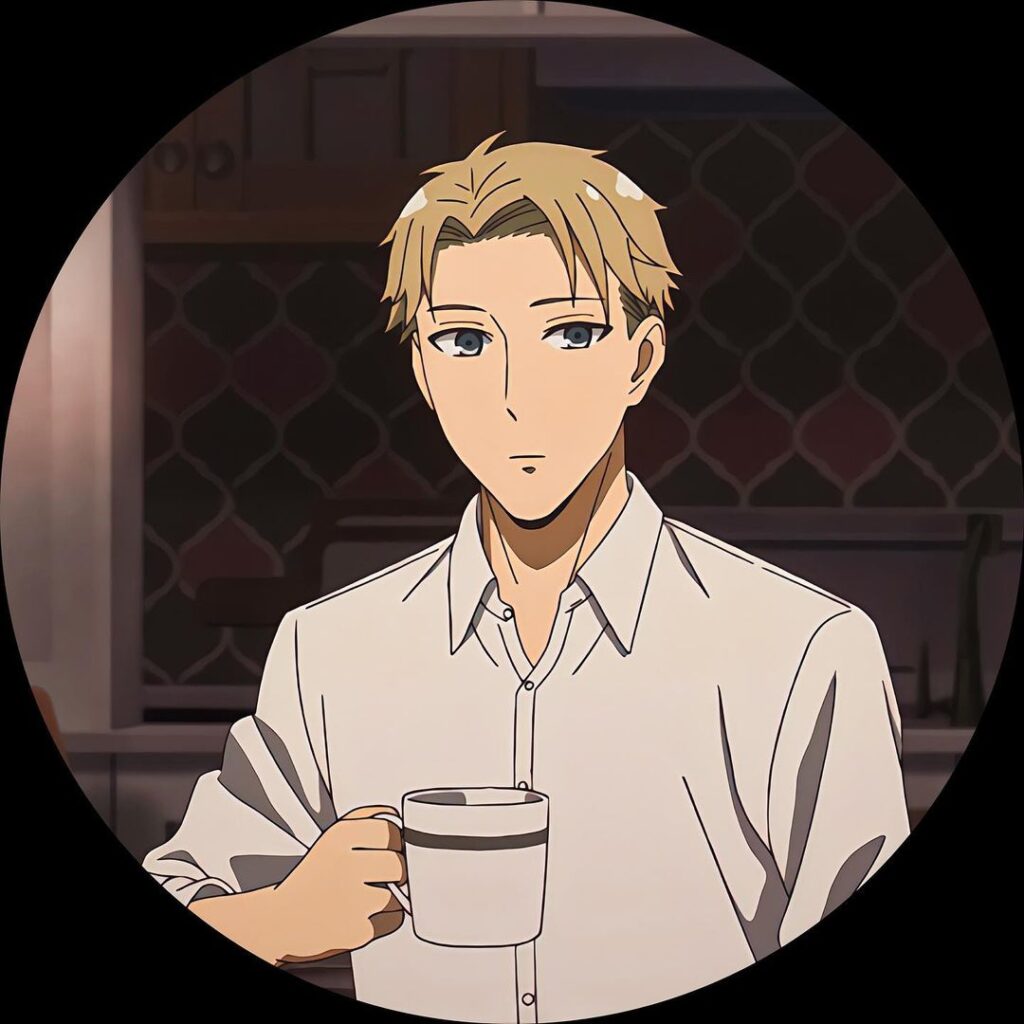 Yor Forger aka Thorn Princess PFPs
Yor is like a sweet ray of sunshine, but guess what? She secretly moonlights as a super cool assassin! It's mind-blowing to see how she balances these two contrasting sides.
You won't believe how women in this era are judged by their peers, and their social status is all about being in a relationship.
But hey, Yor found the perfect match in Twilight, aka Loid, who shares her goal of faking relationships for a greater purpose.
In Yor's case, she's doing it to help her brother's career. Isn't that incredible? She's selflessly going above and beyond to support her loved ones.
Now, let's talk about Yor's assassin gig. Sure, it might cause some trouble for the Forger family down the line, but for now, it has been a real lifesaver. Her skills have come in handy during family crises, proving that she's an ideal partner for Twilight.
I can't wait to see what the future holds for these two. Will their secret lives catch up to them? Only time will tell!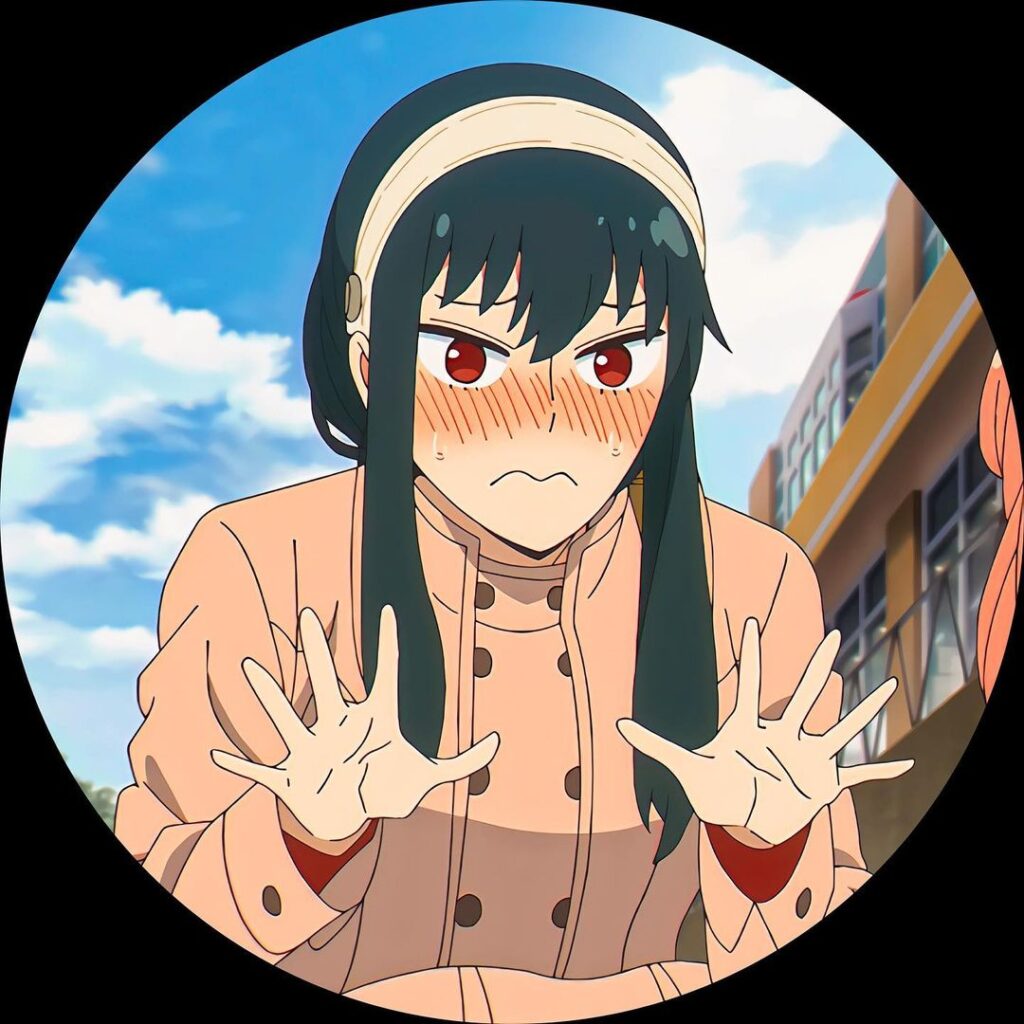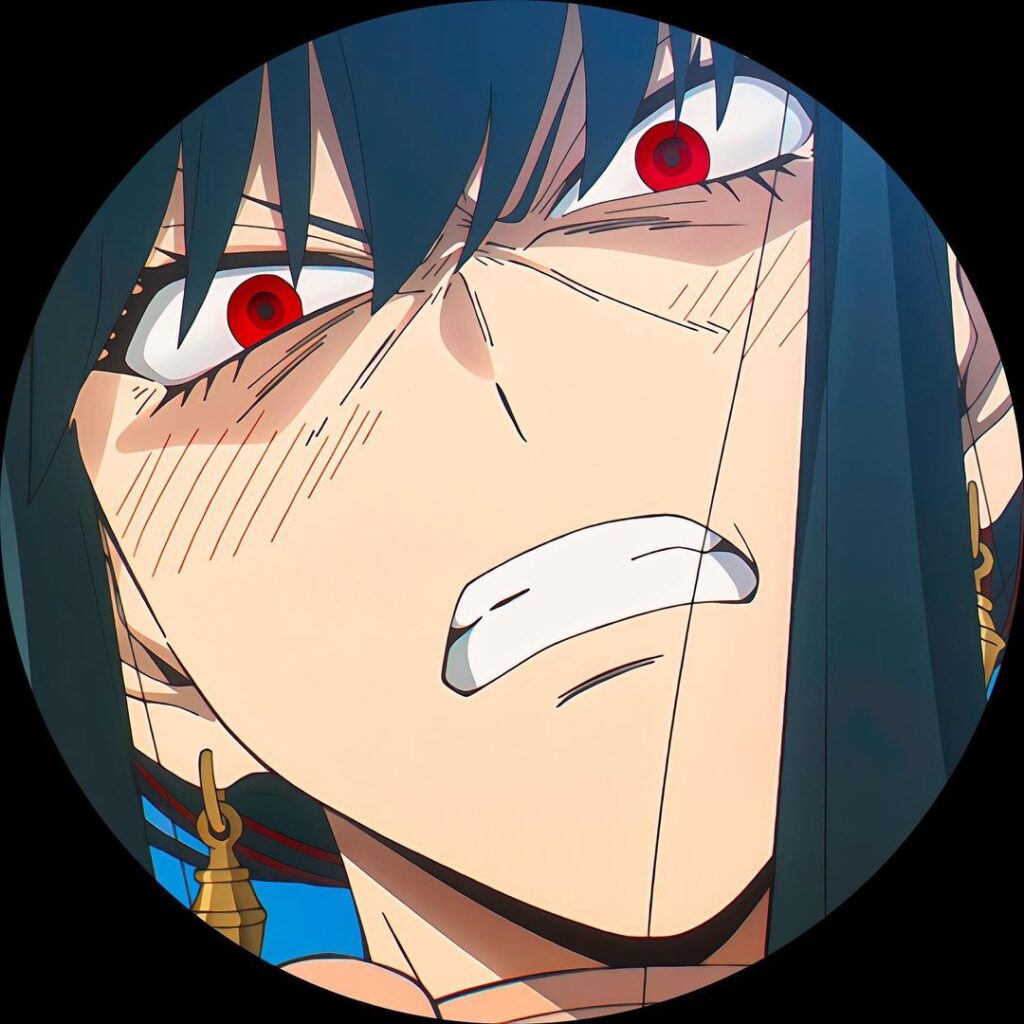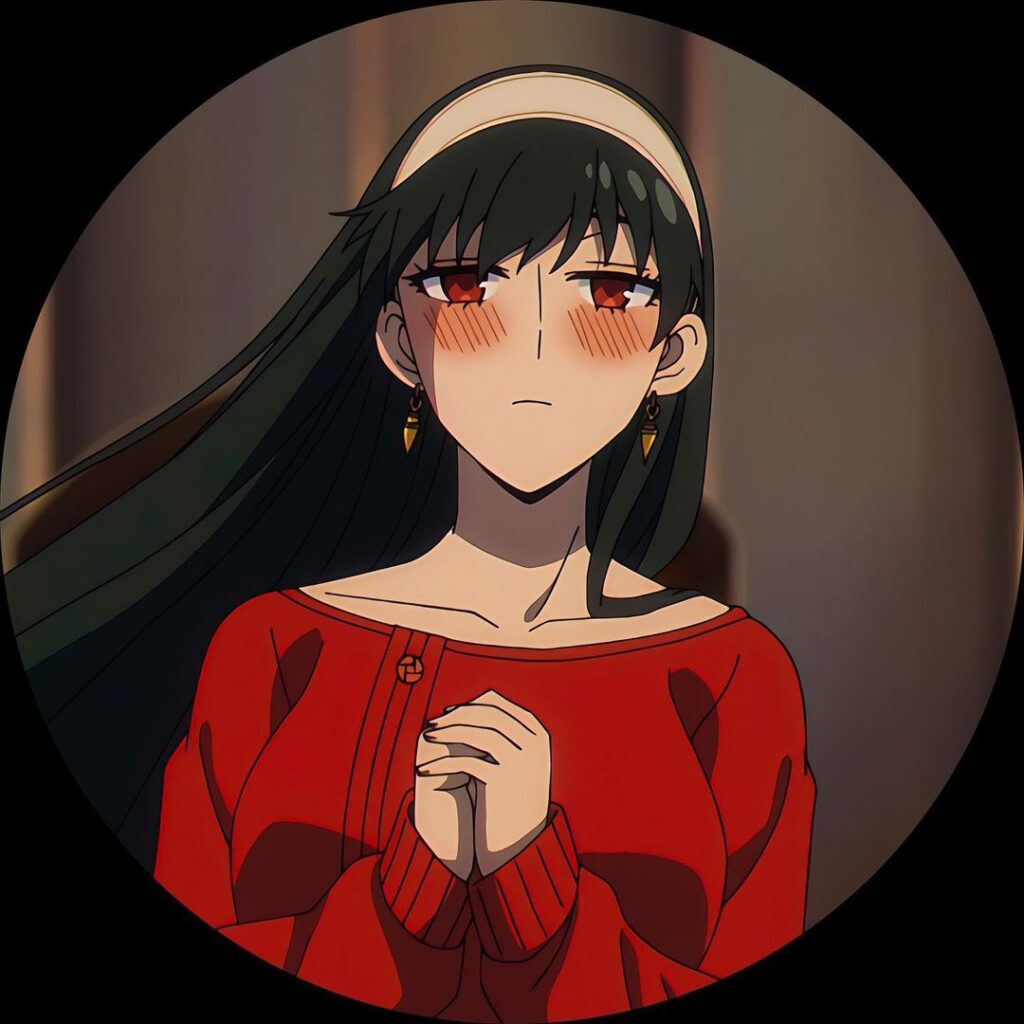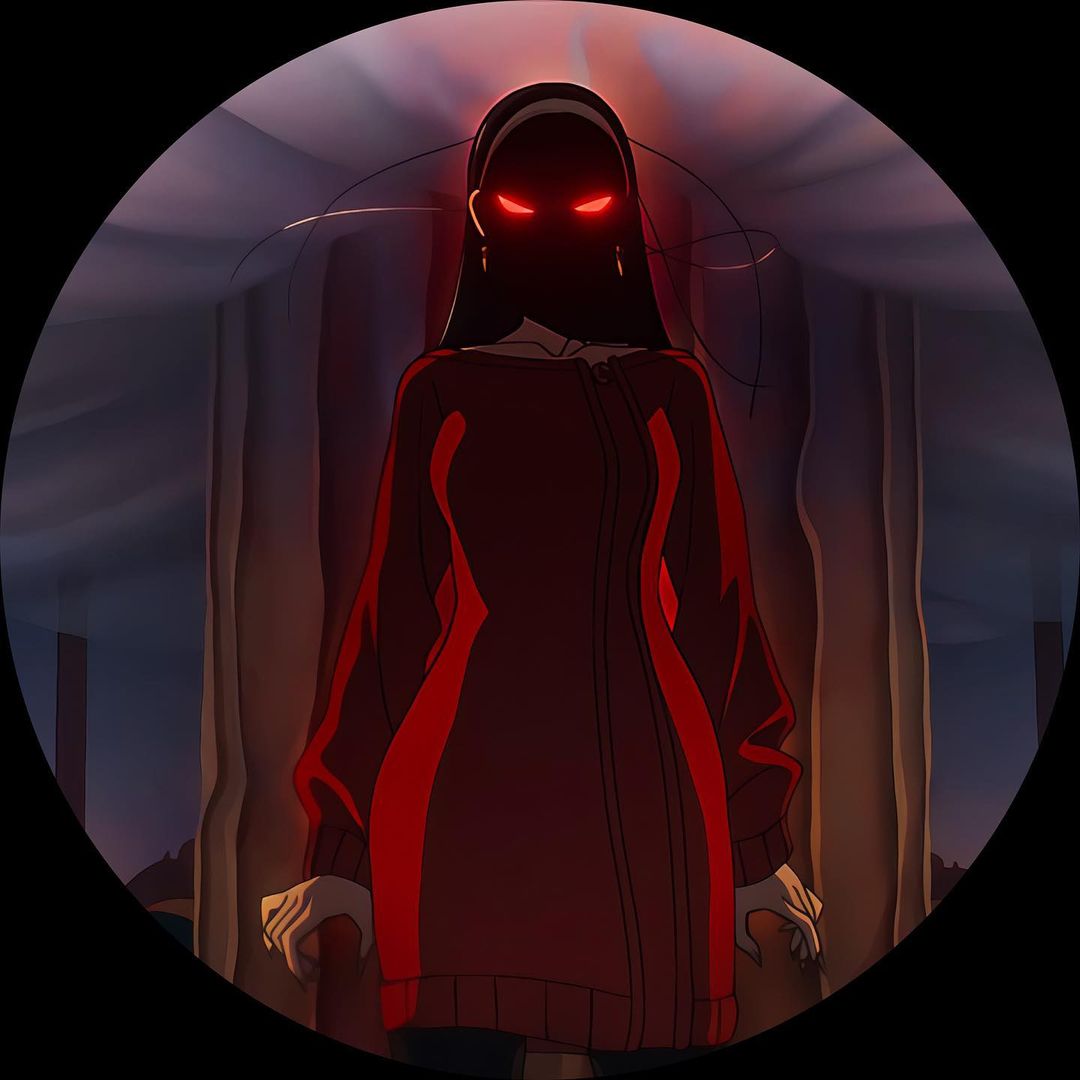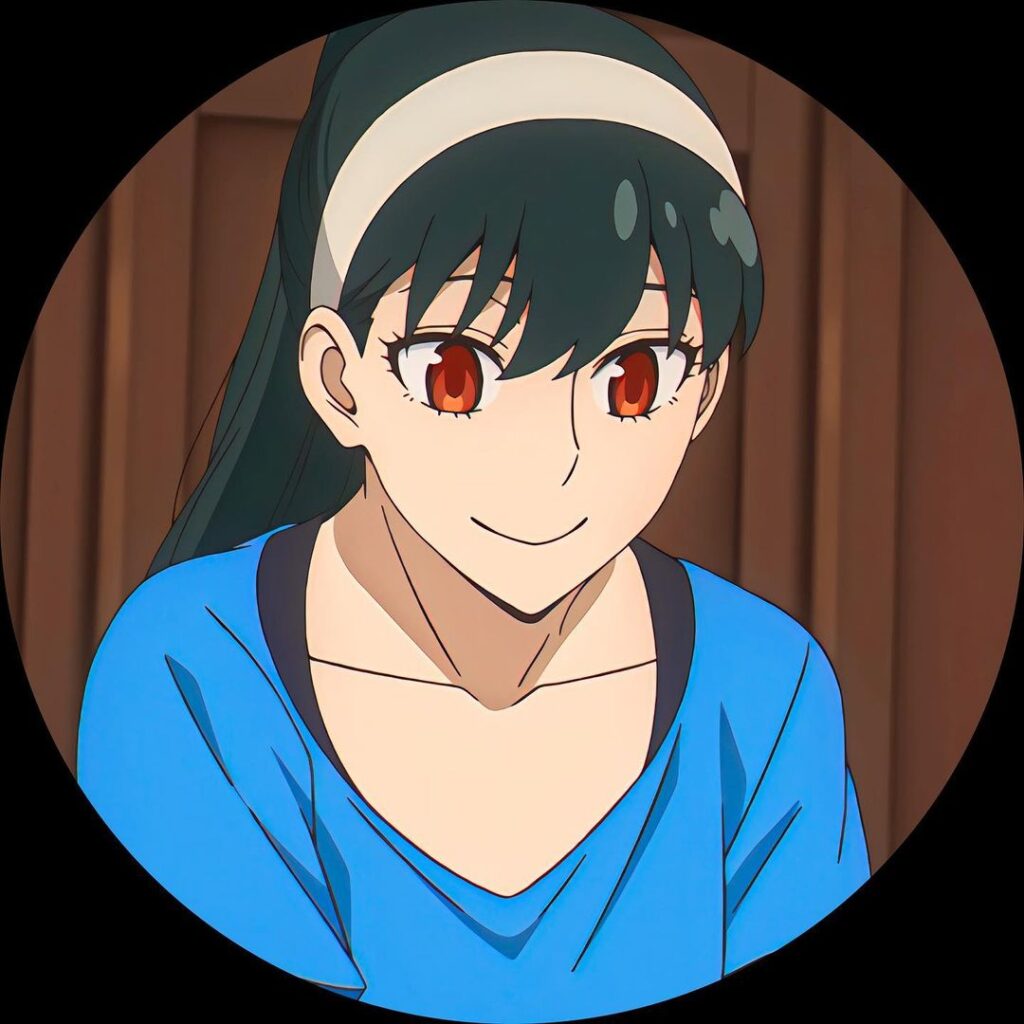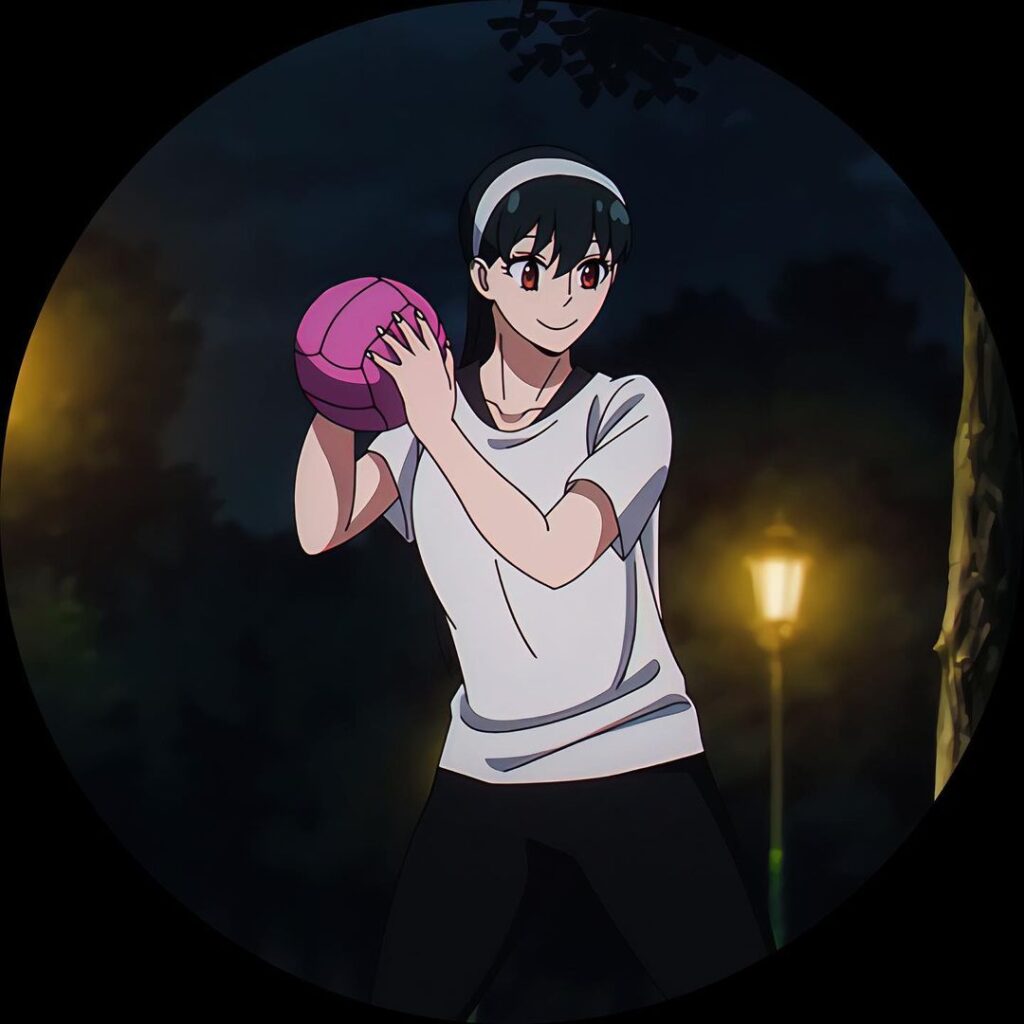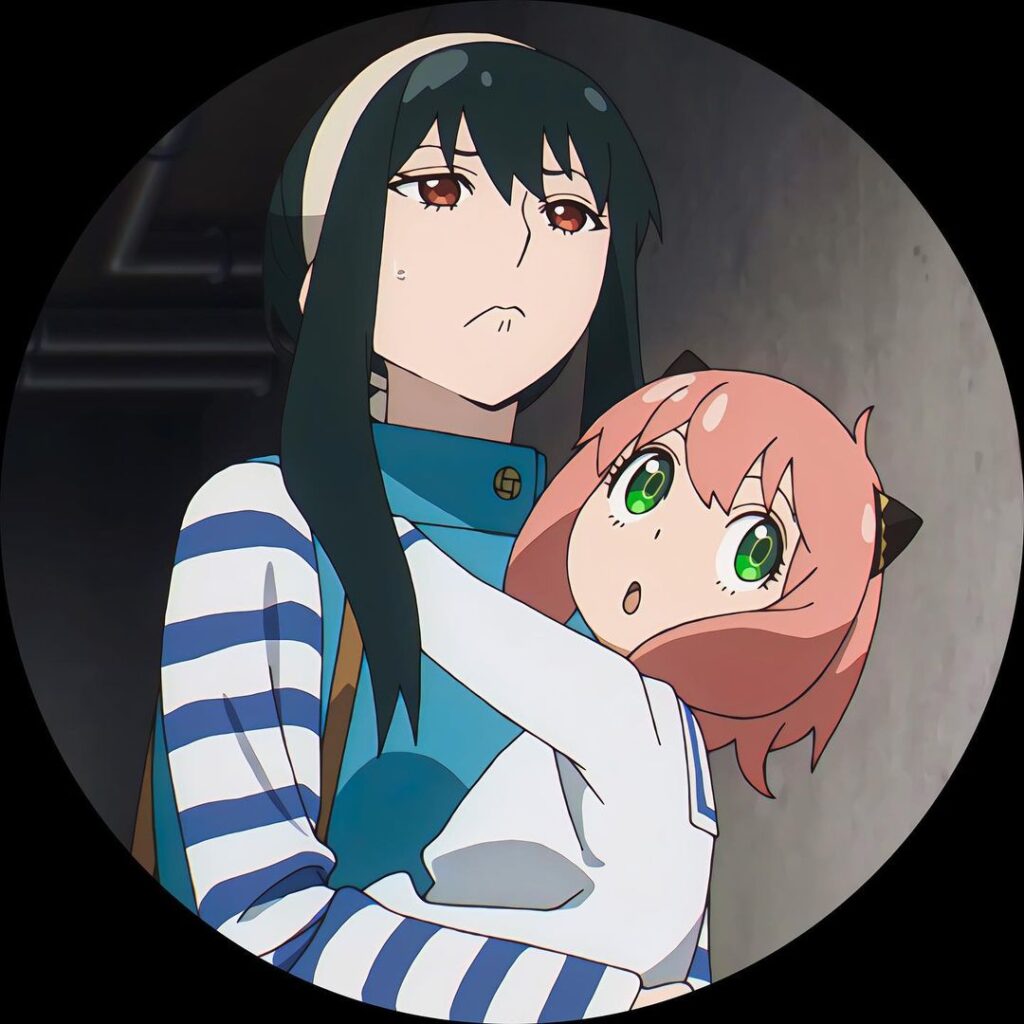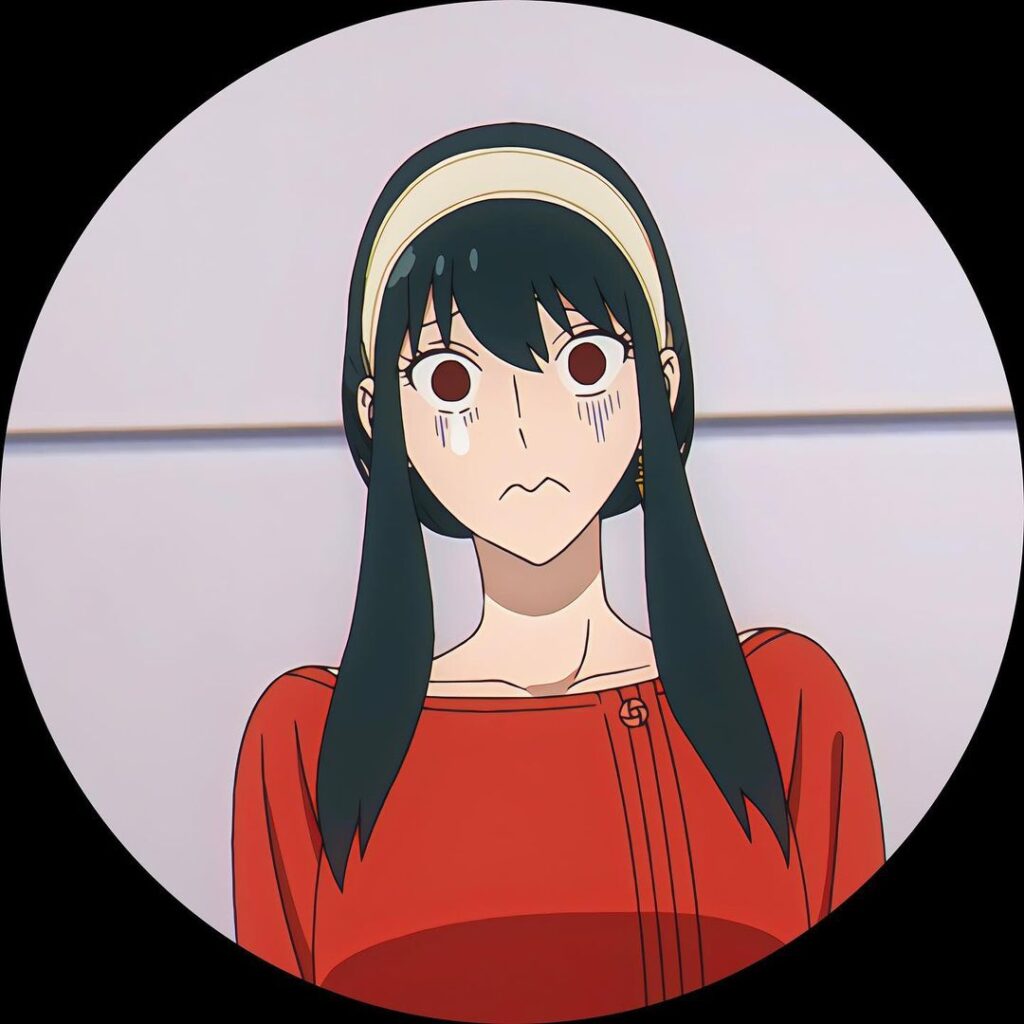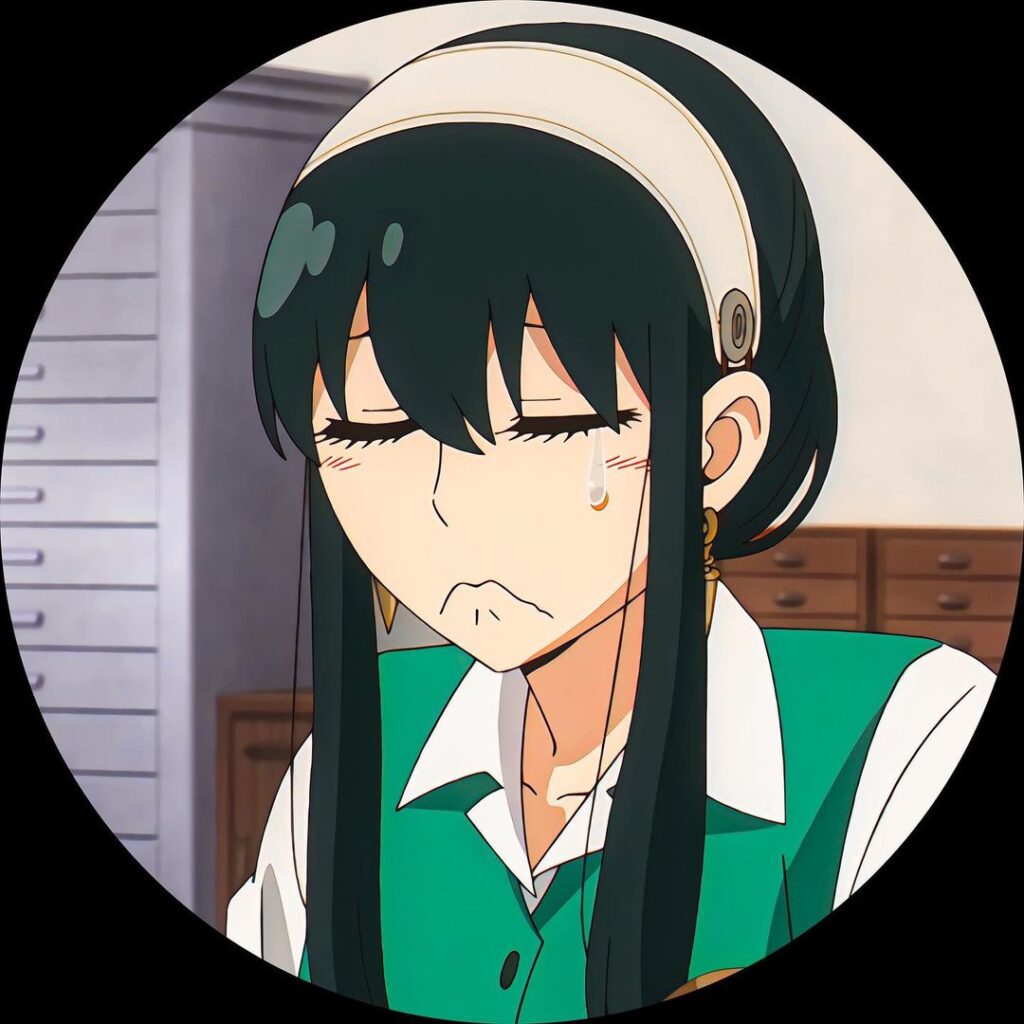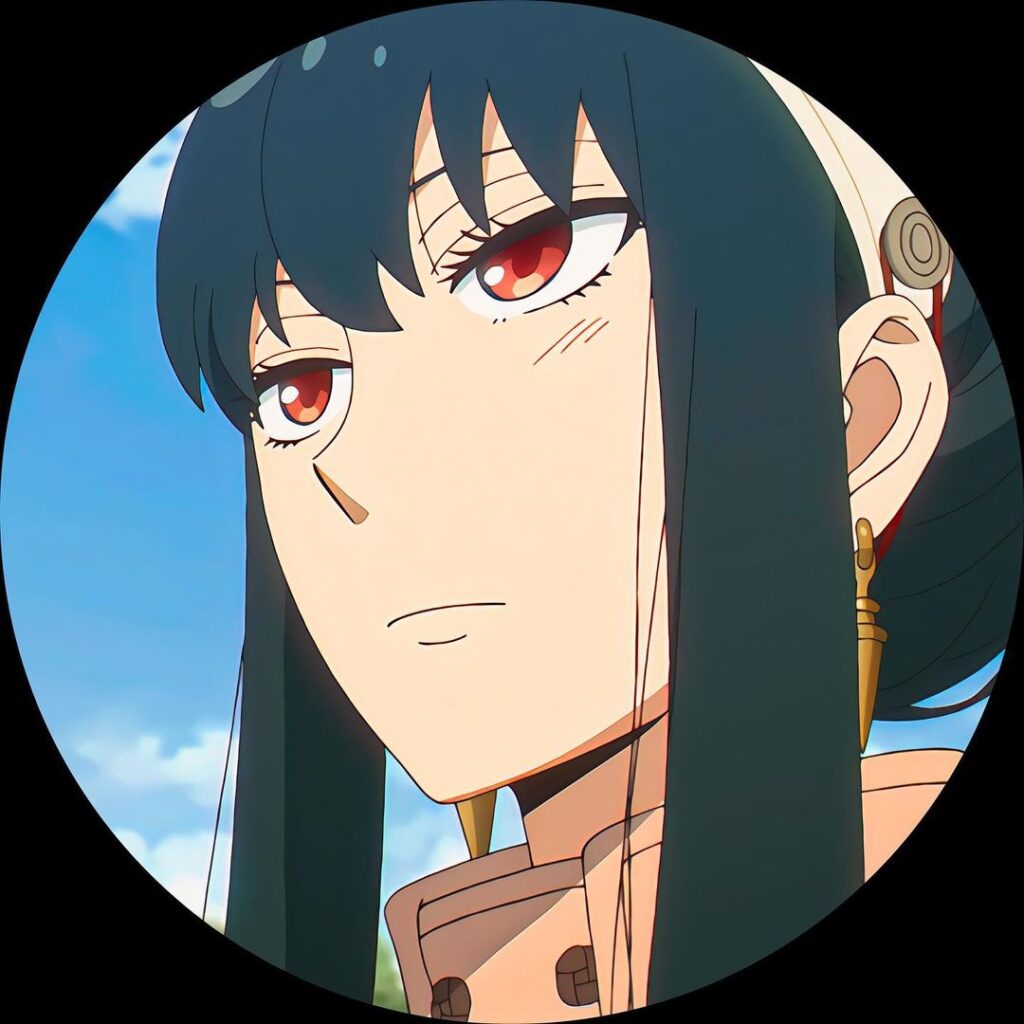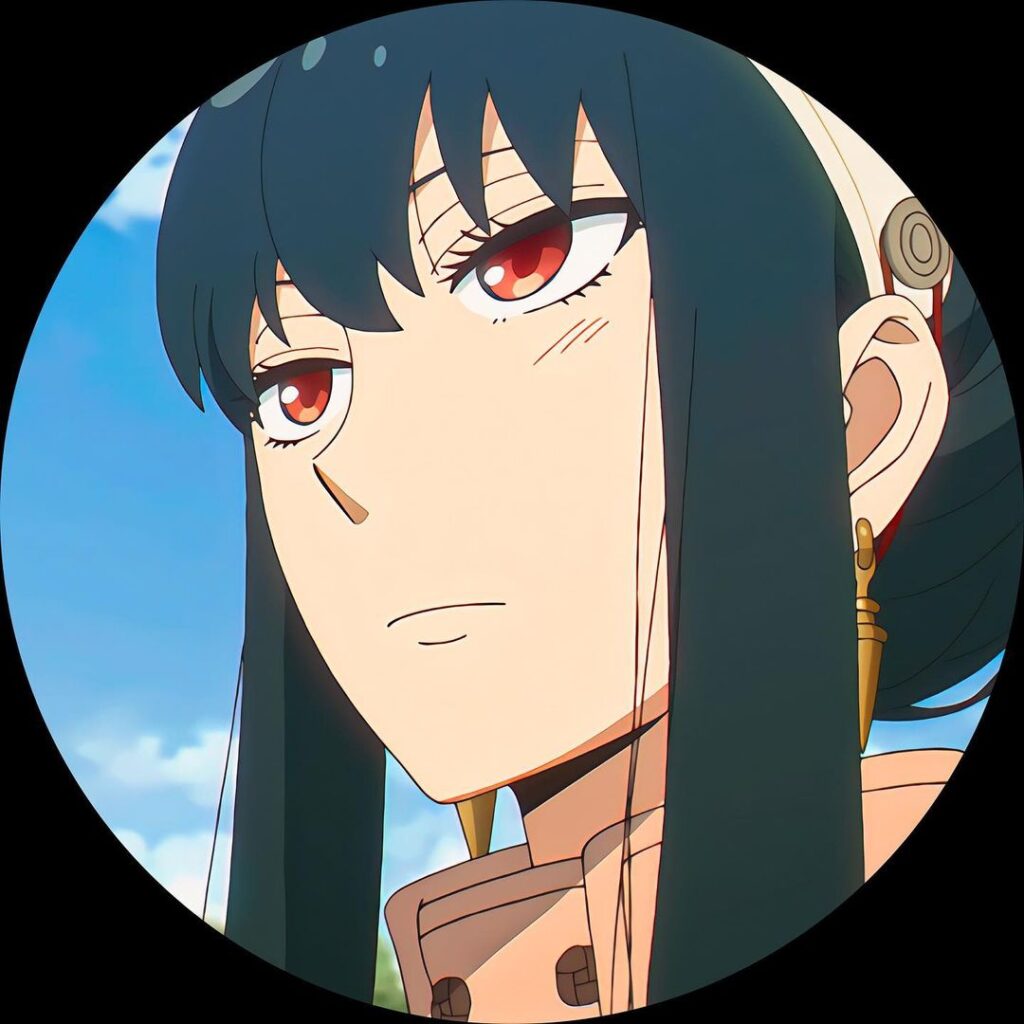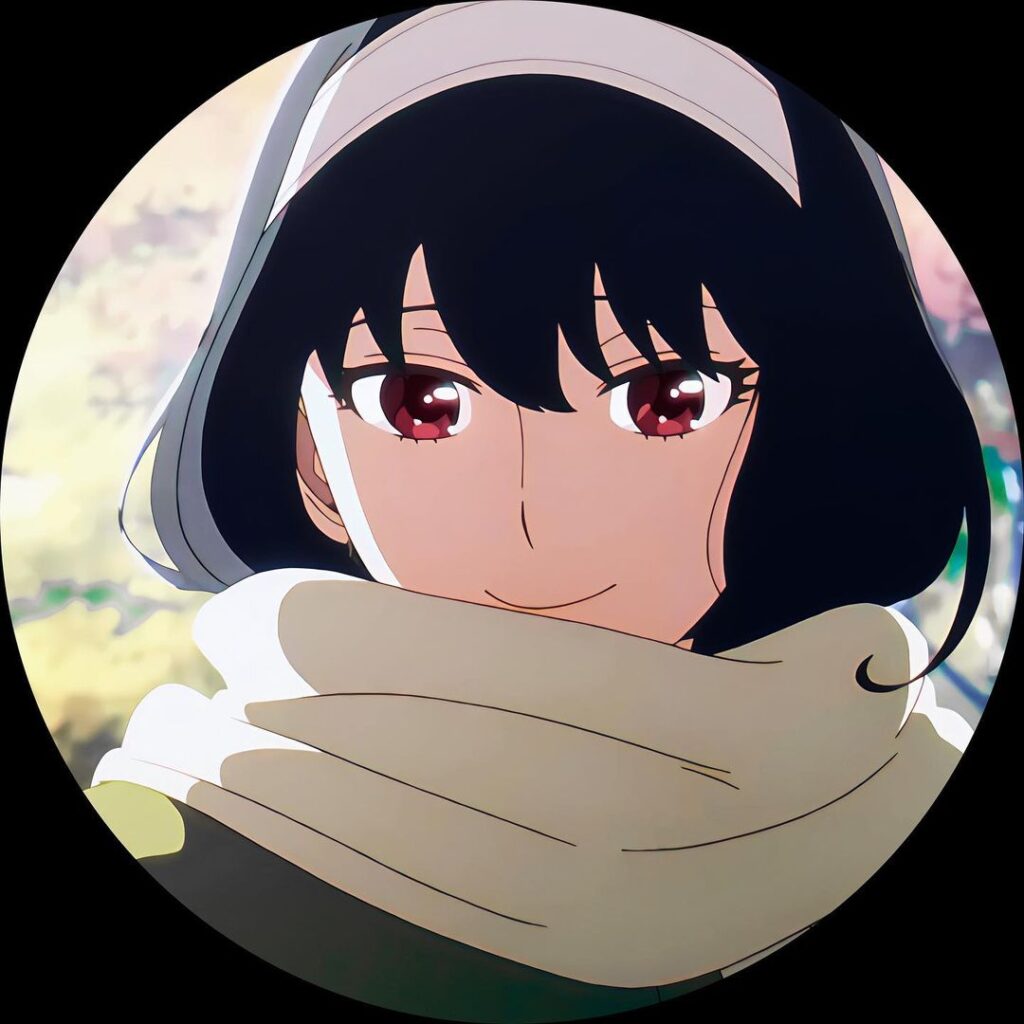 Anya Forger Anime PFPs
This adorable telepath totally steals the show every time she appears! Whether Anya Forger is giving the cutest, childlike reactions to everything or playfully calling out Twilight's fibs, she never fails to bring a smile to my face. I just can't resist her charm when she speaks.
You know what's even more intriguing? We still have a lot to uncover about her past and the reasons behind her extraordinary abilities.
But here's the real kicker: she's the only one who knows the truth about Yor and Twilight's secret careers!
The way she handles this hilarious secret is pure comedy gold. Oh, and let's not forget her undying passion for her favorite spy show, Spy Wars. It's like she's living her own little spy adventure right alongside Yor and Twilight. How cool is that?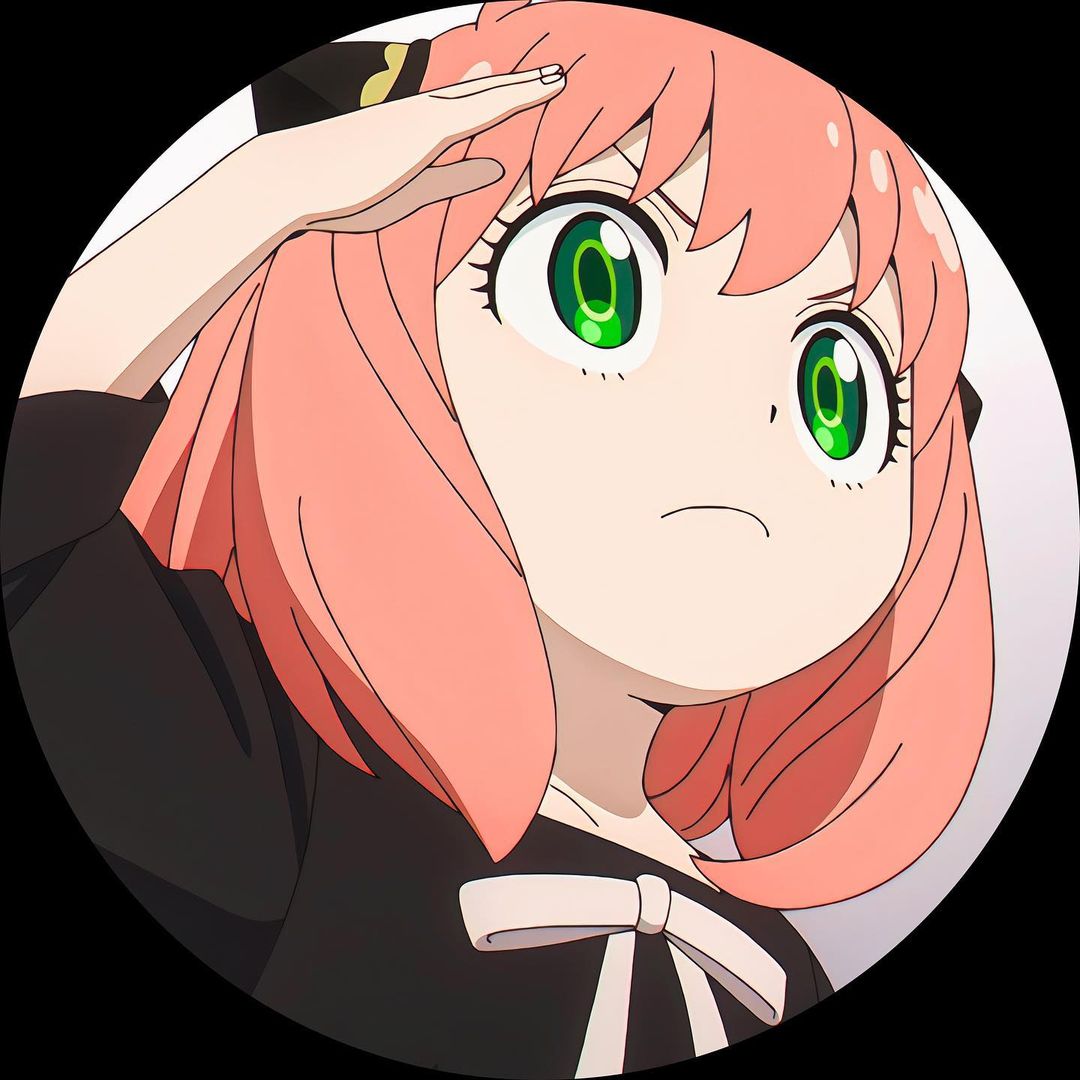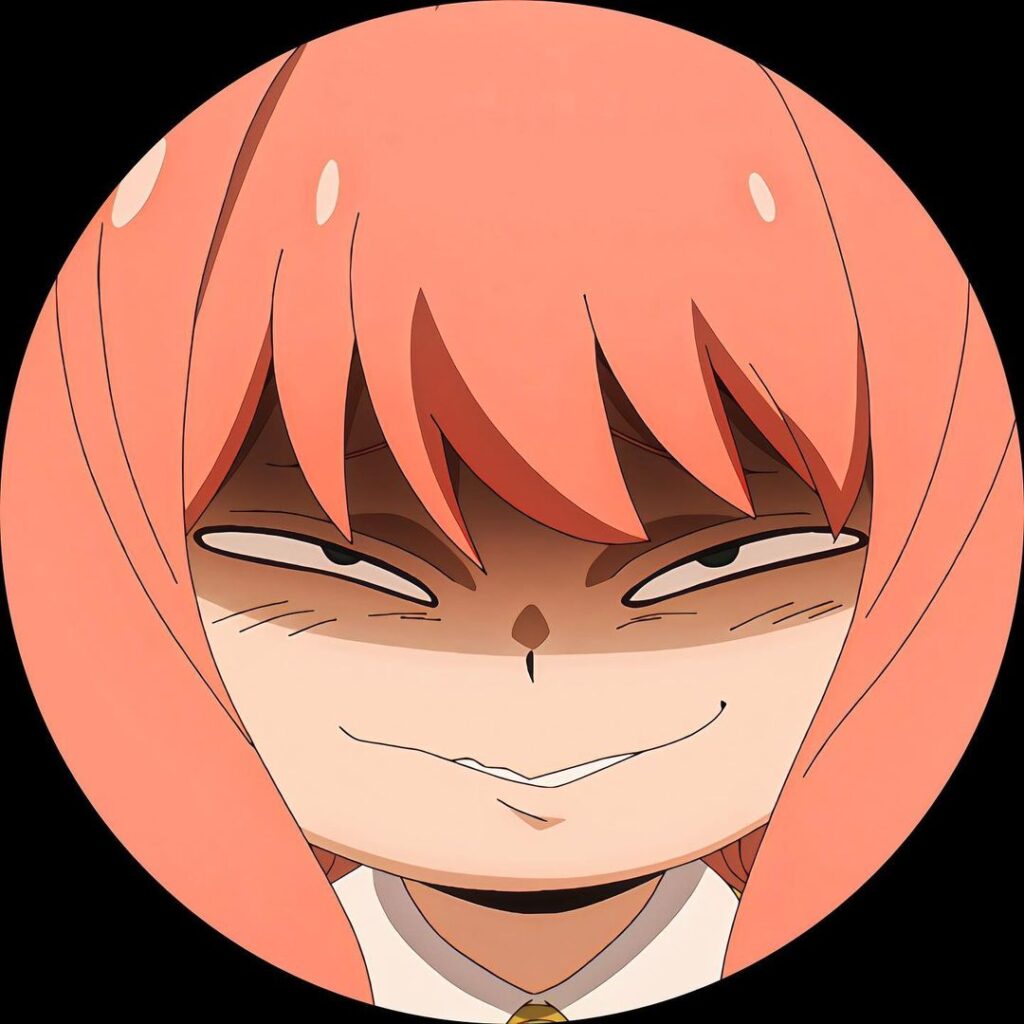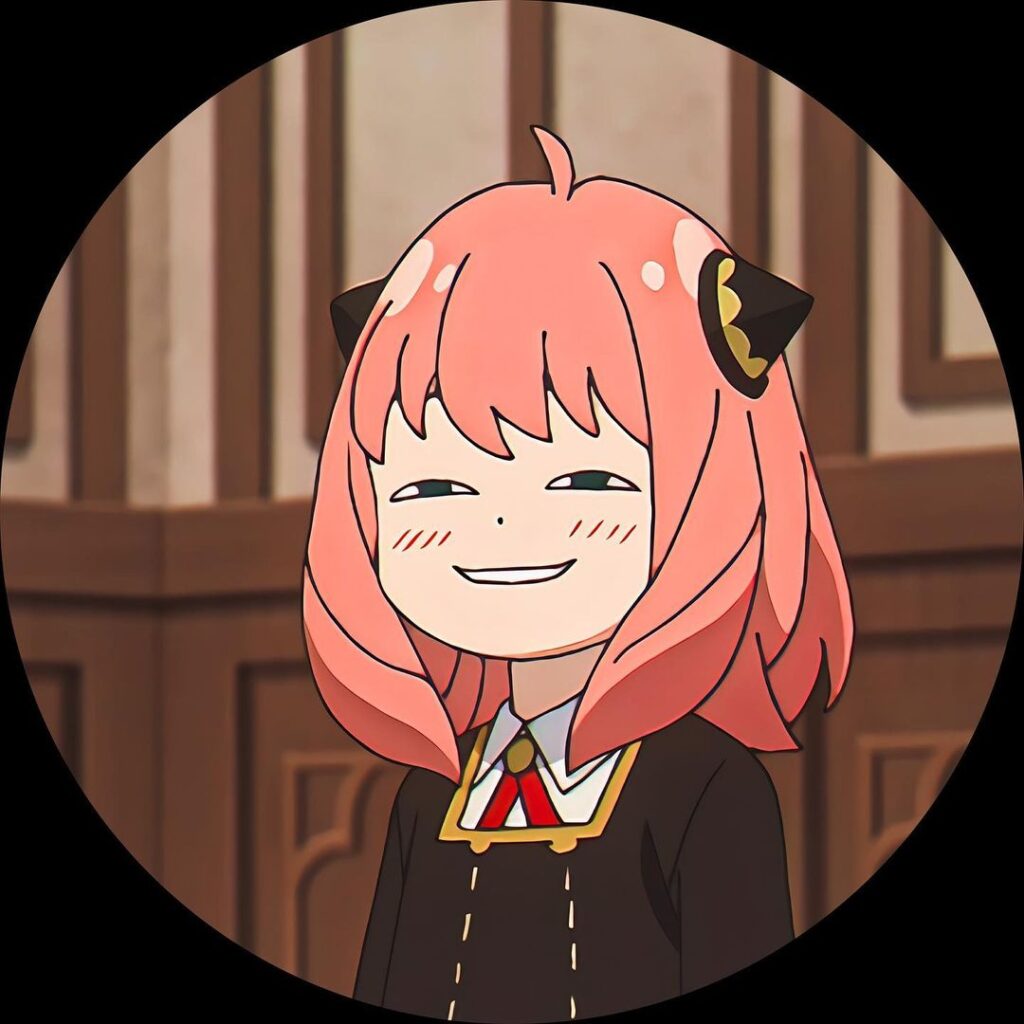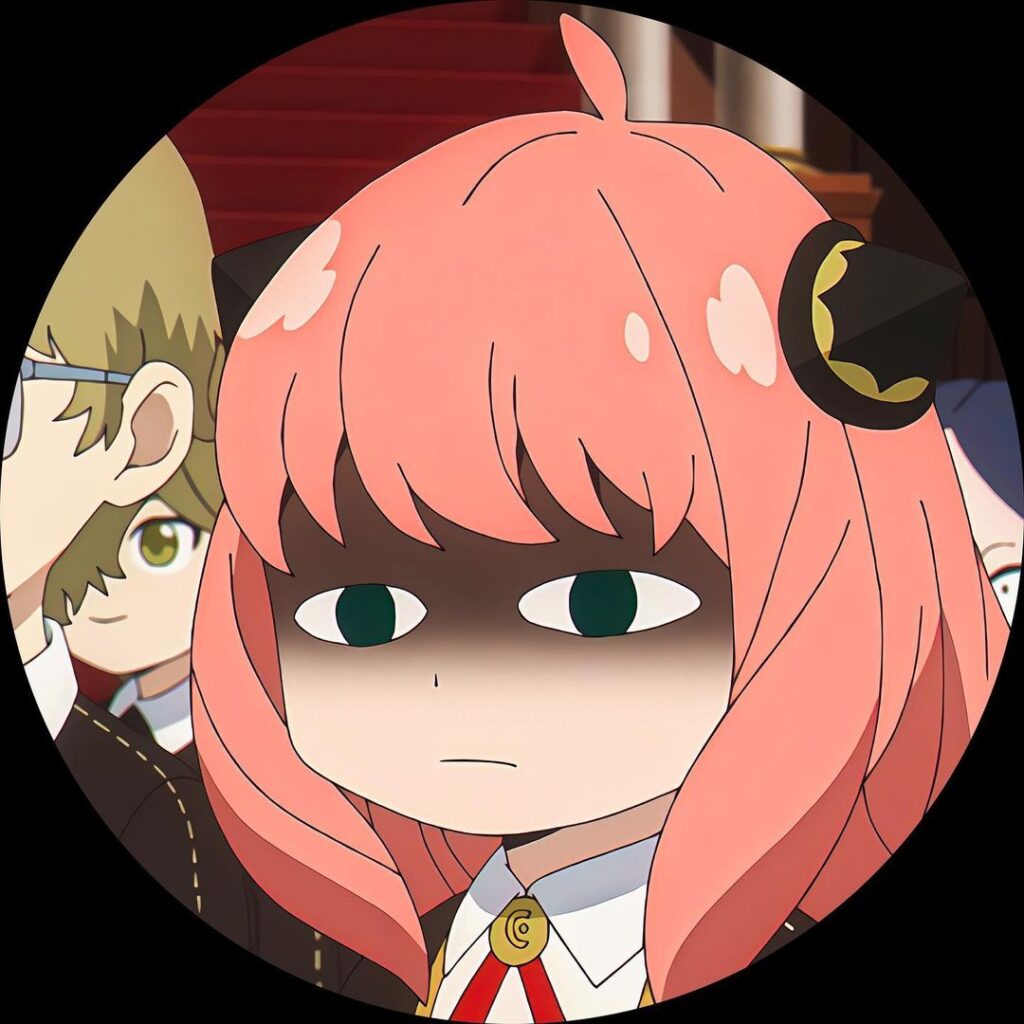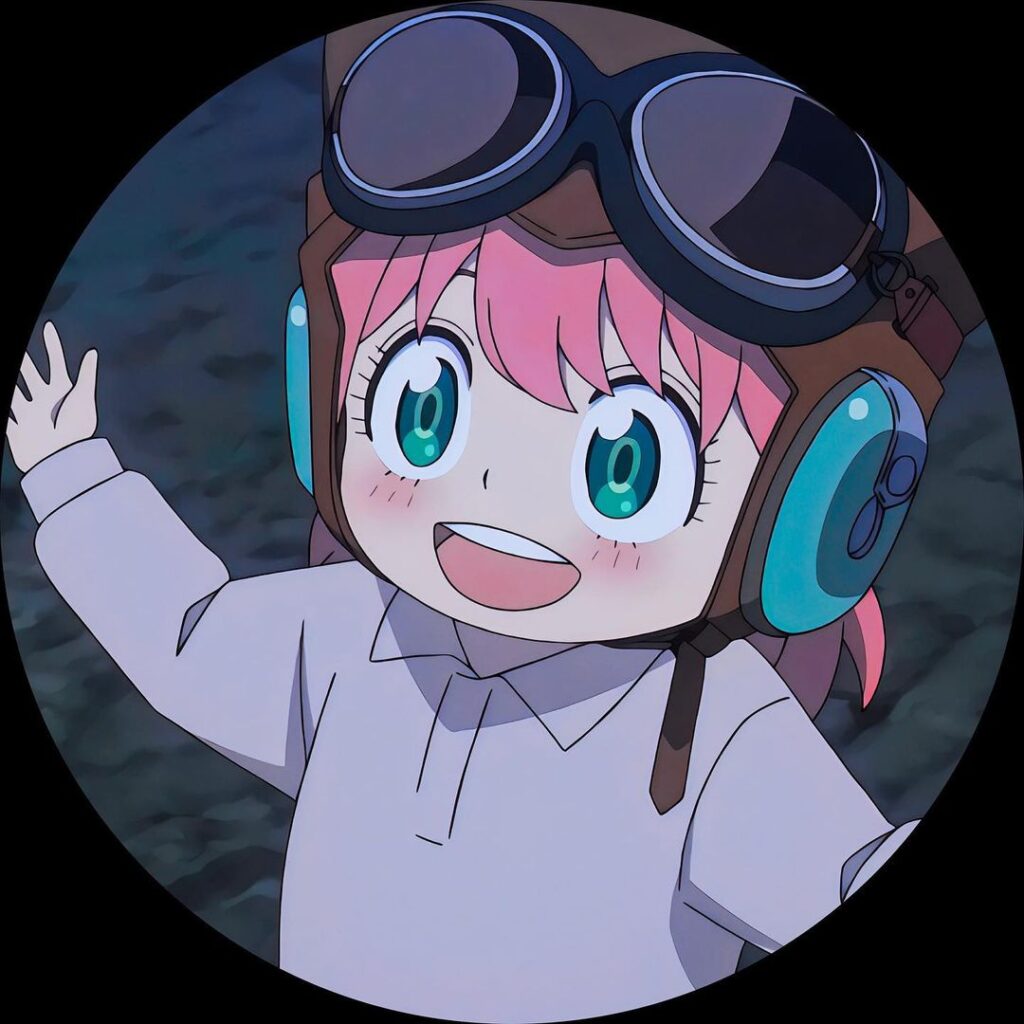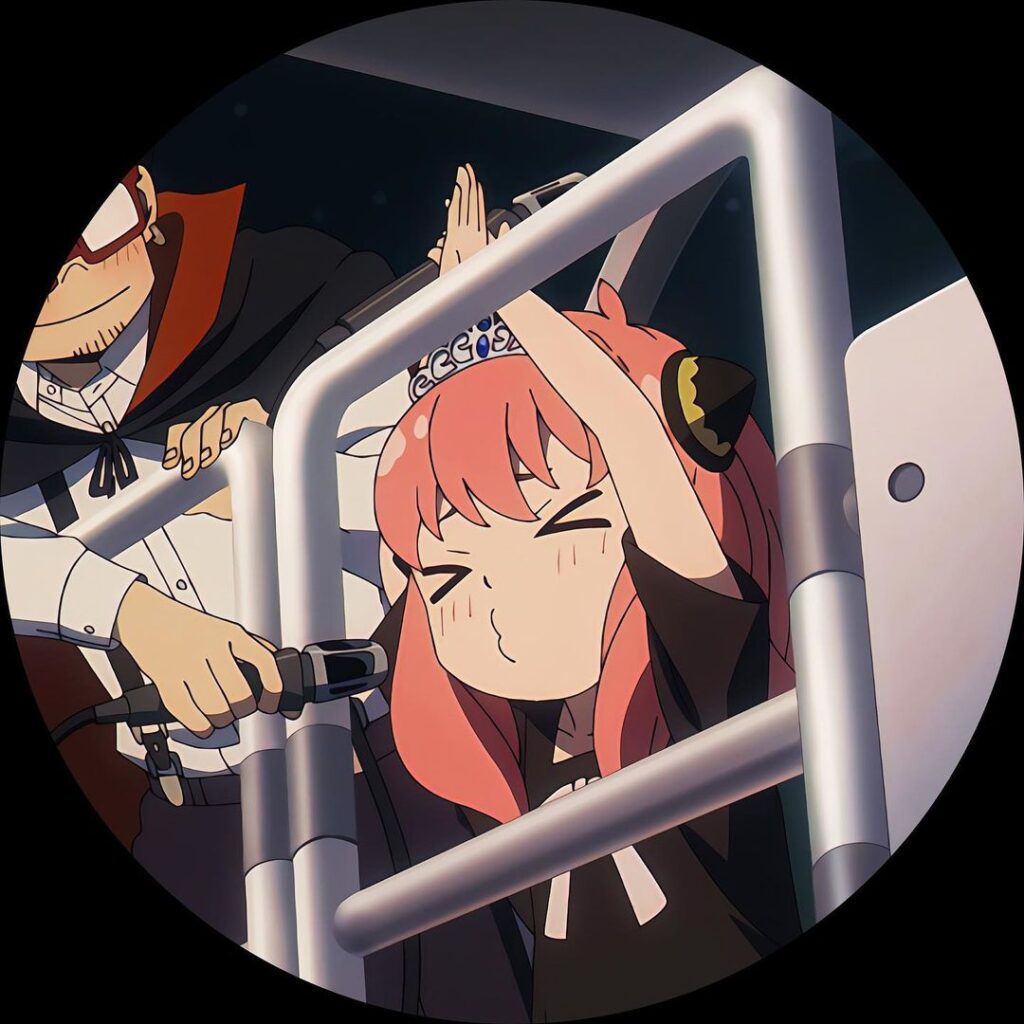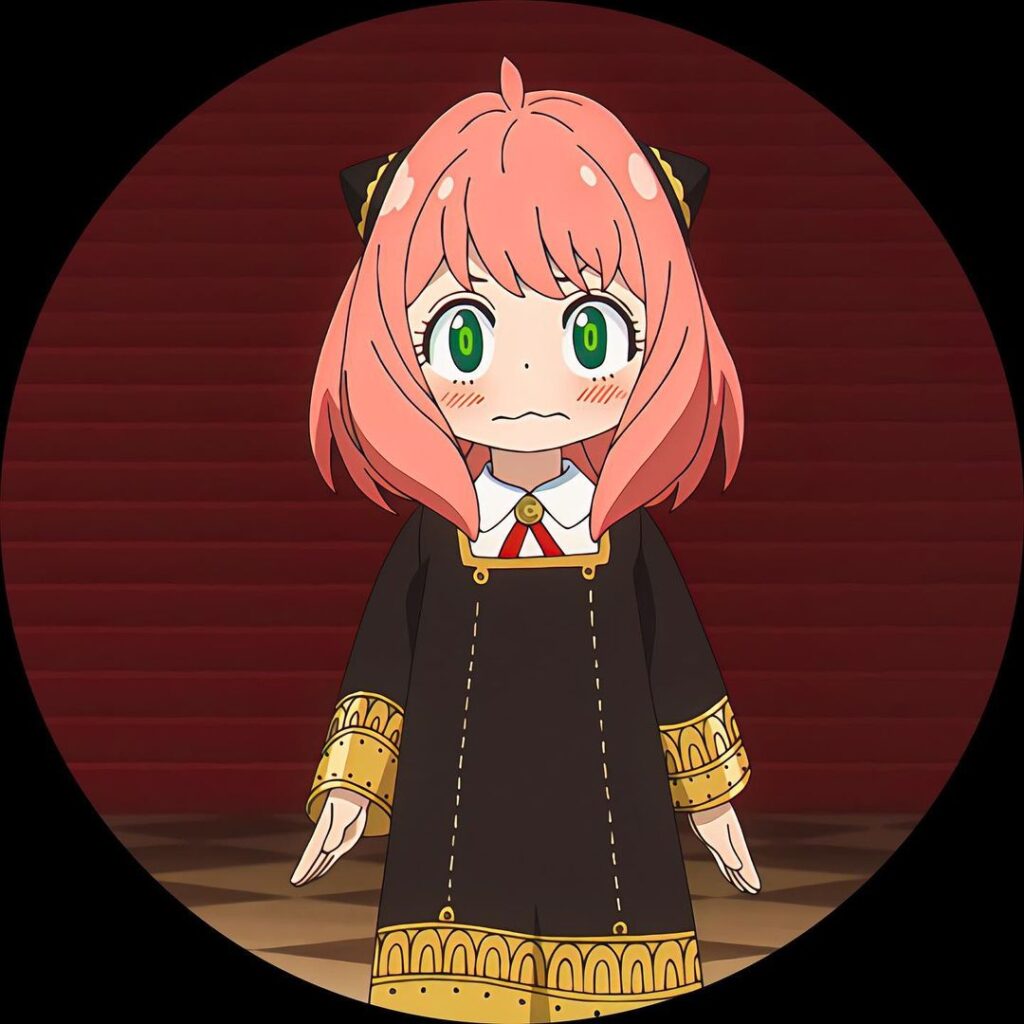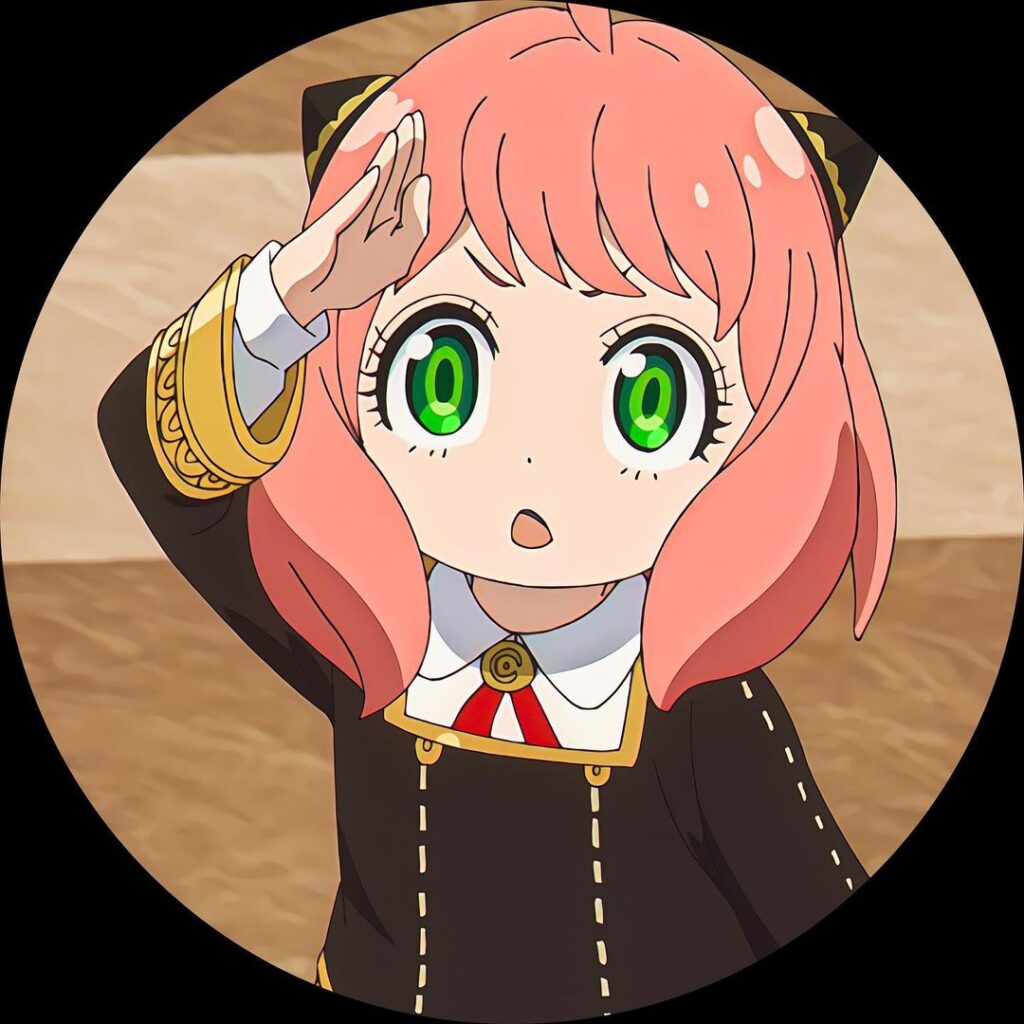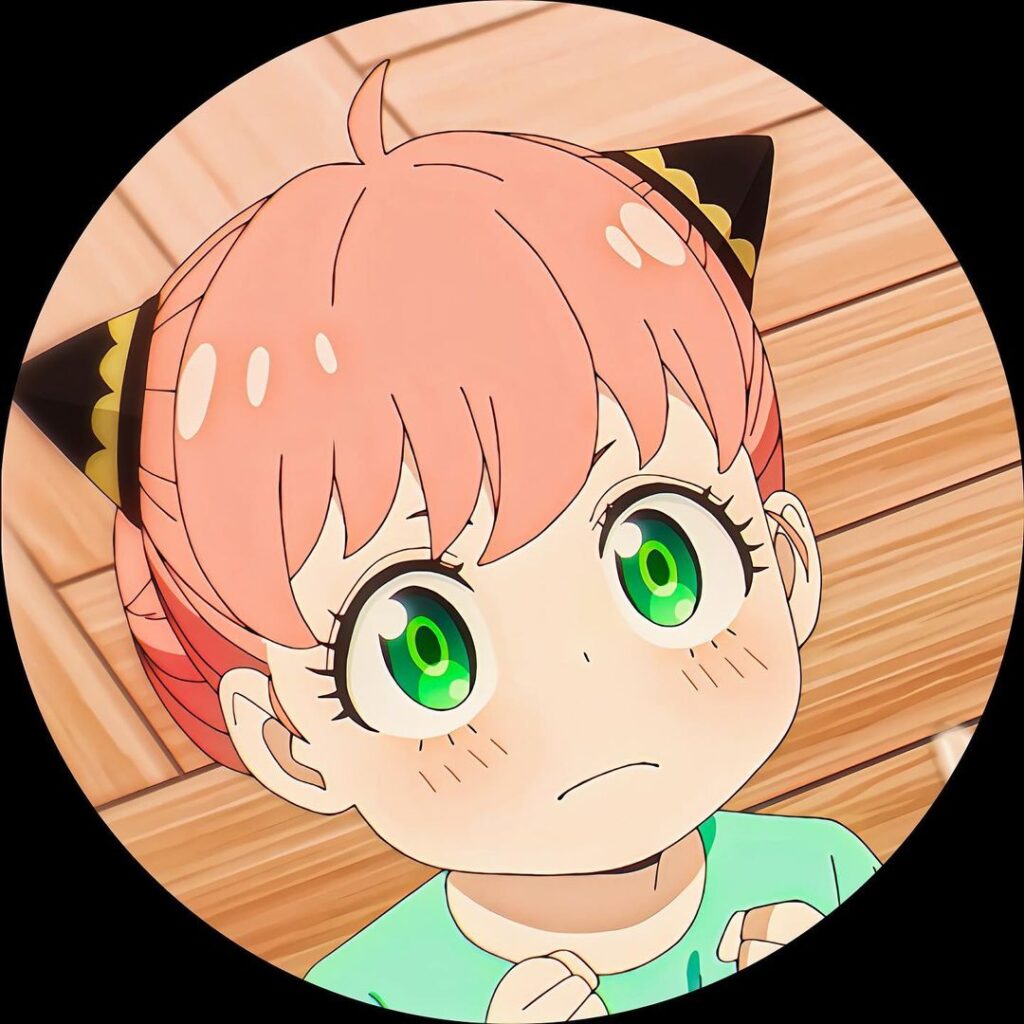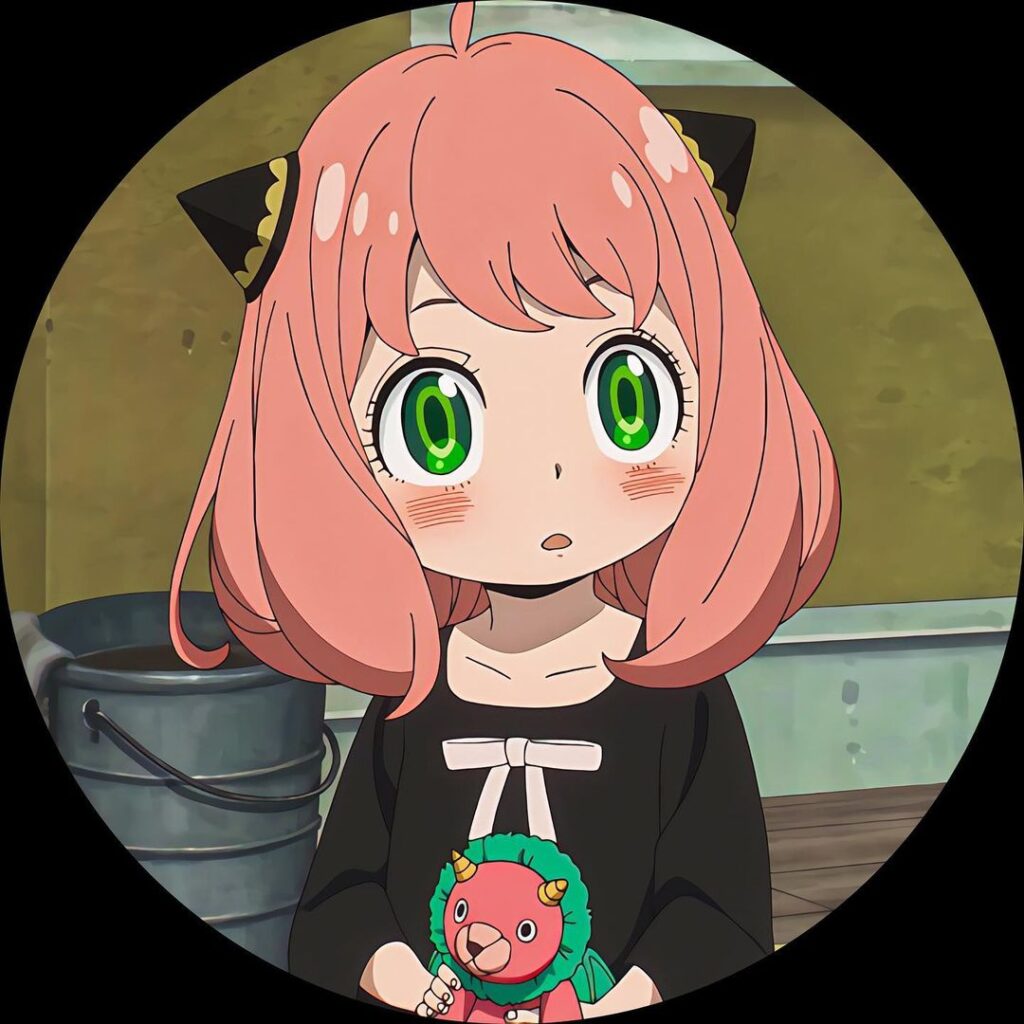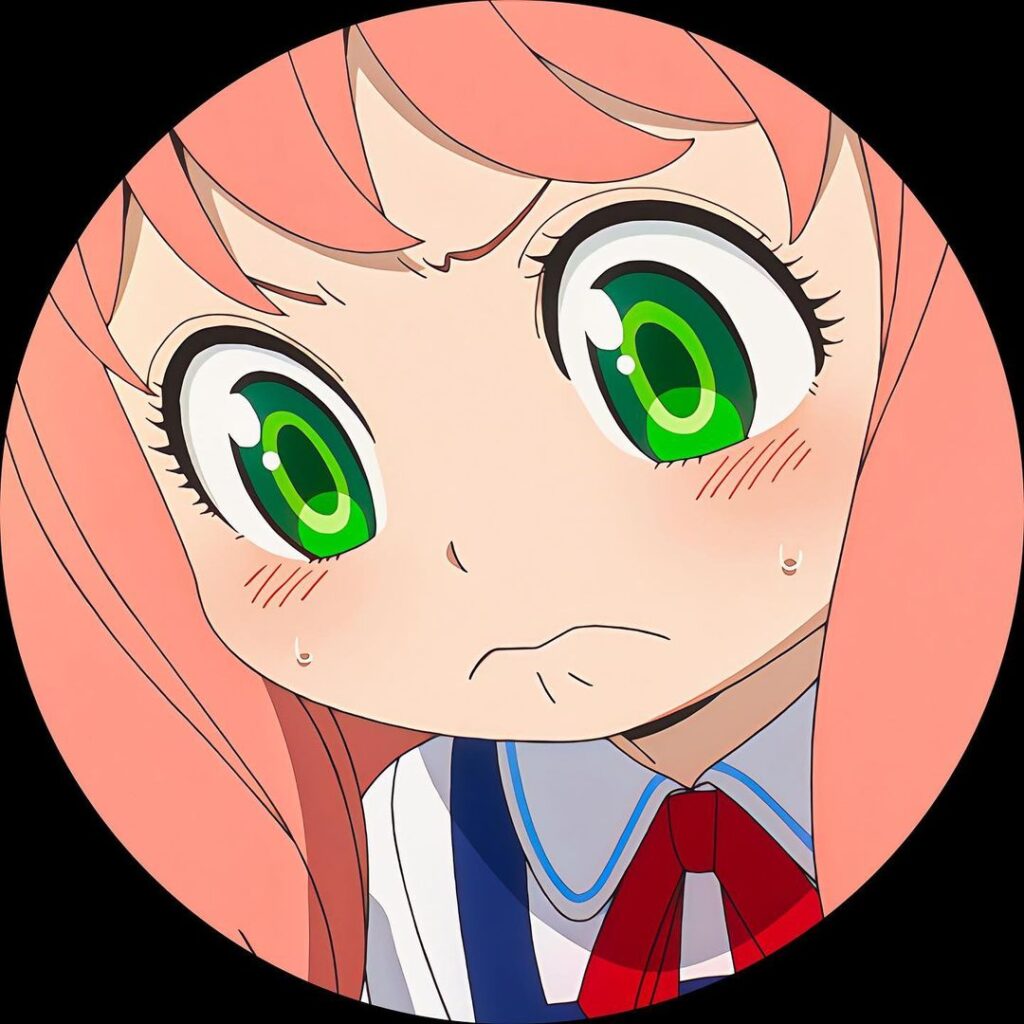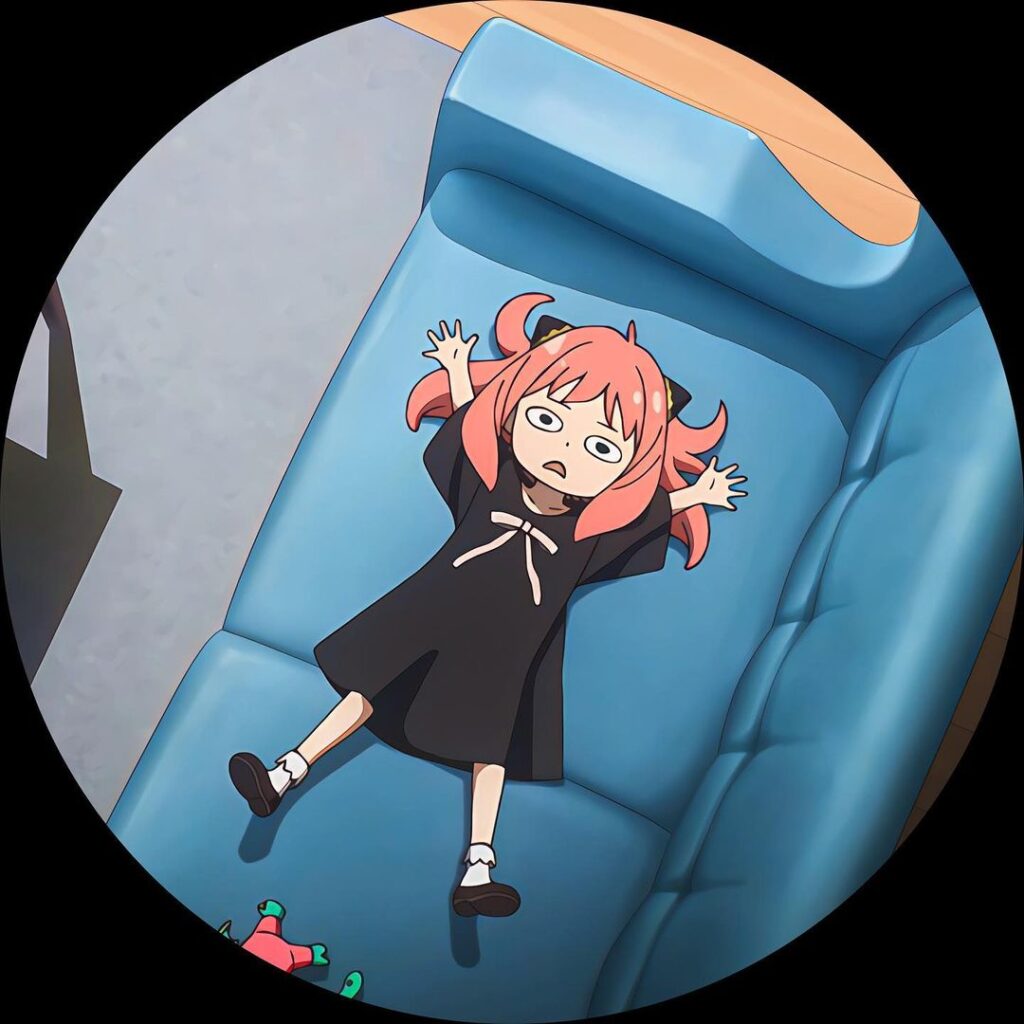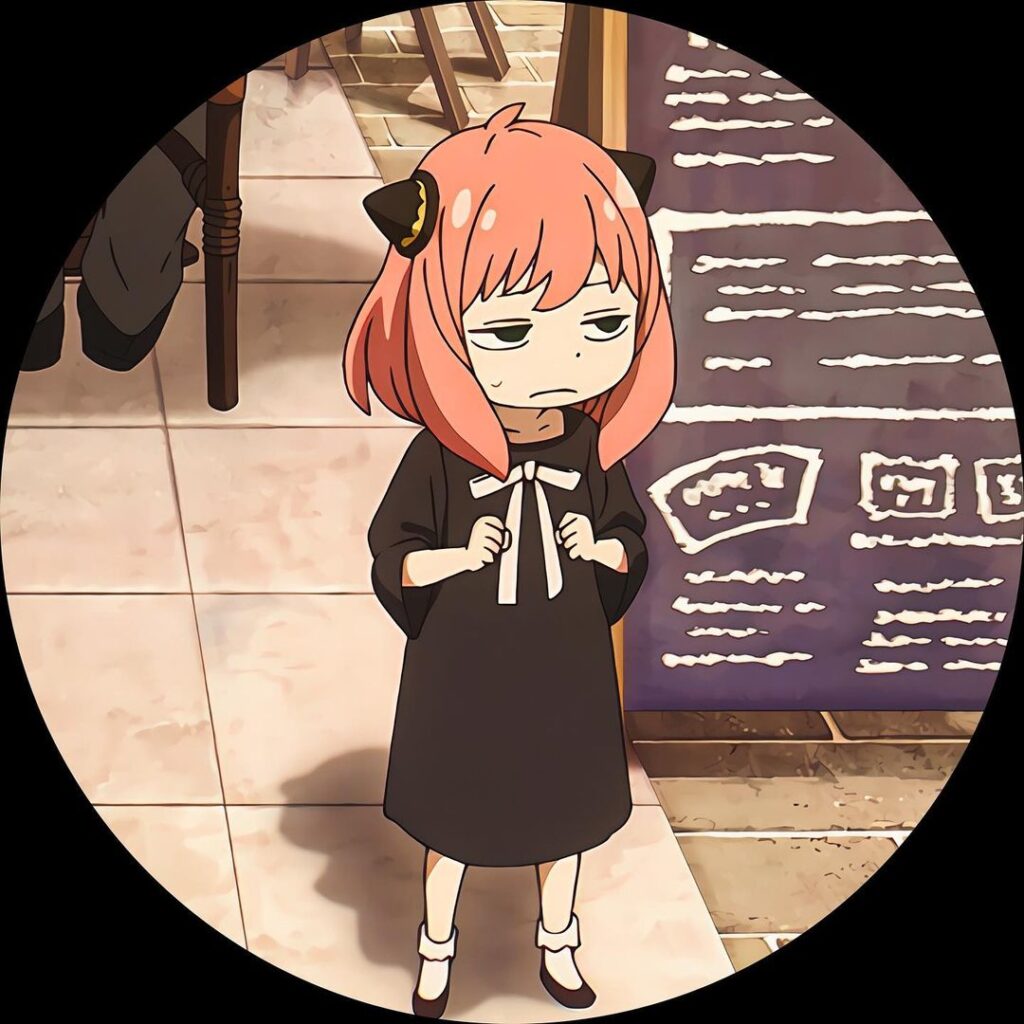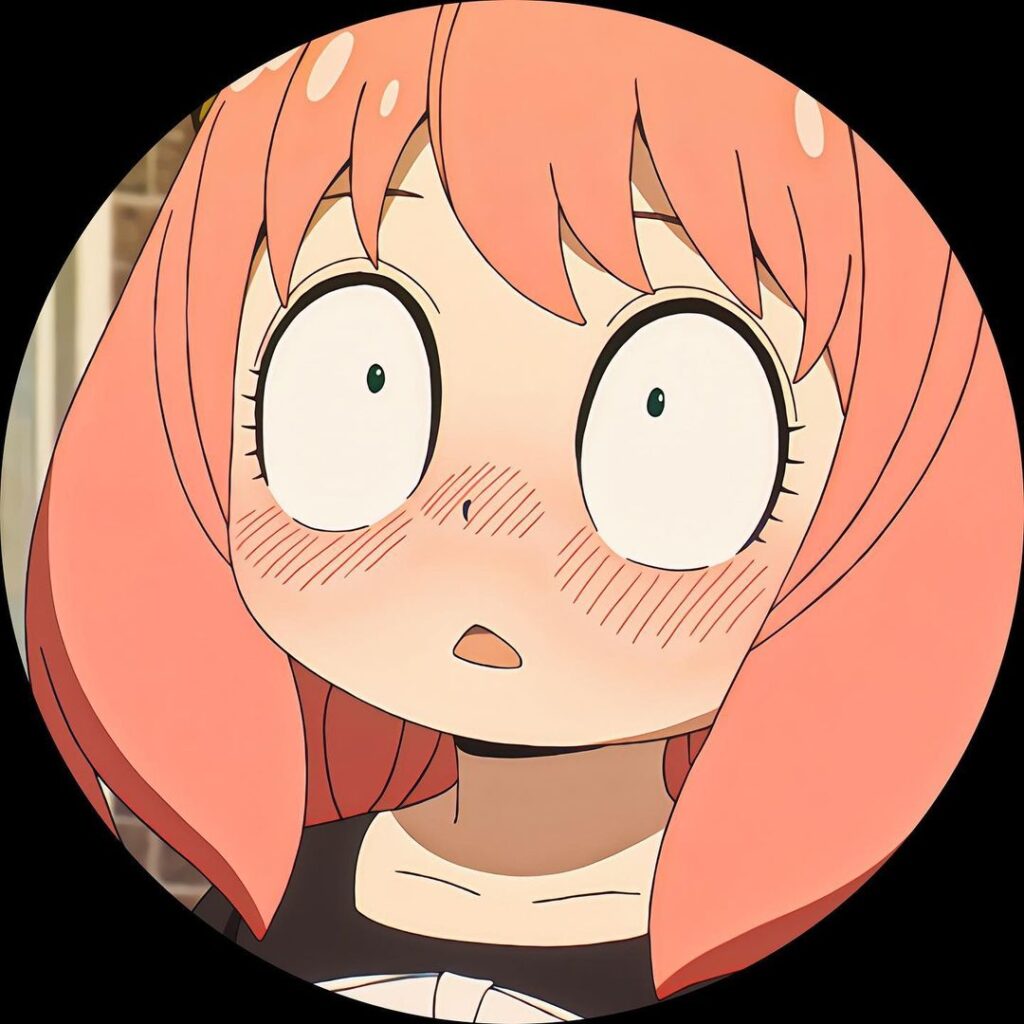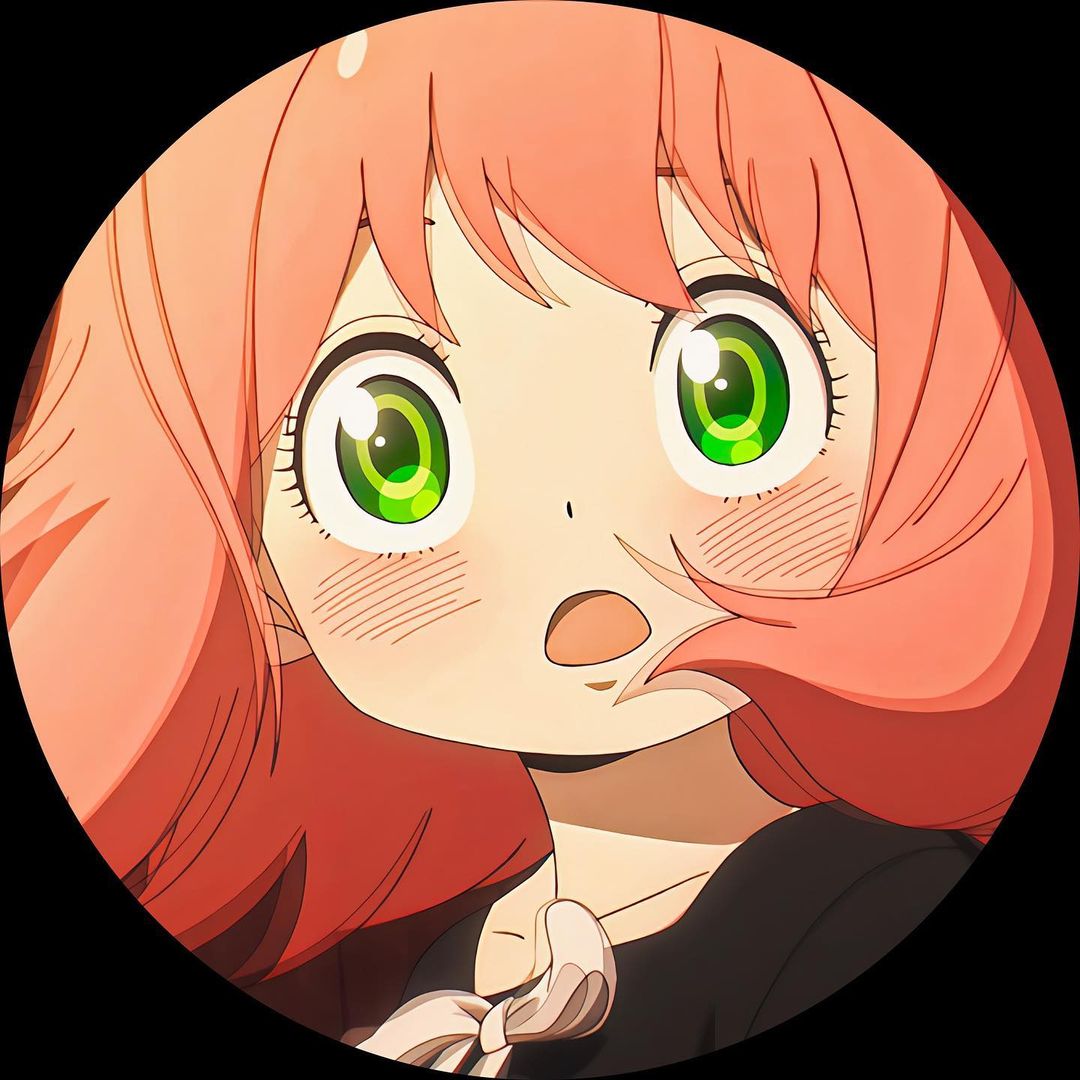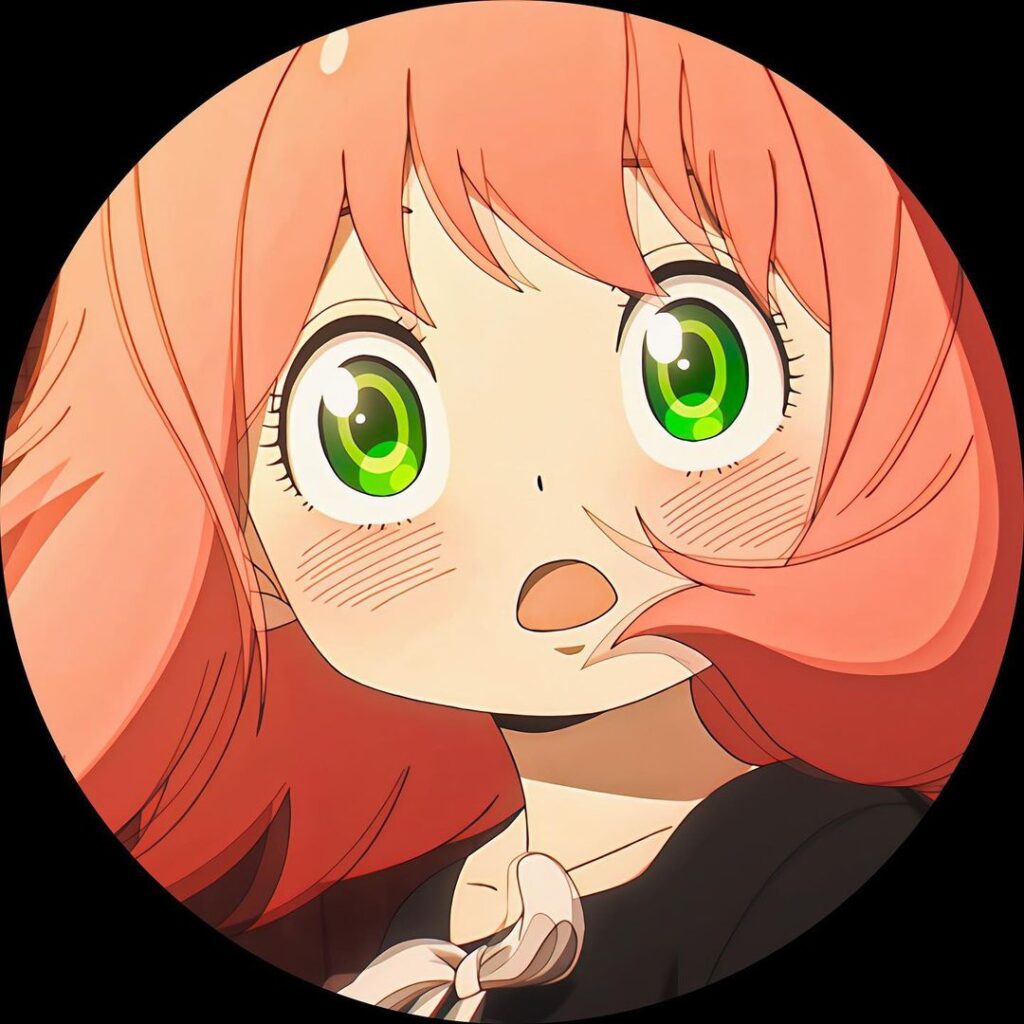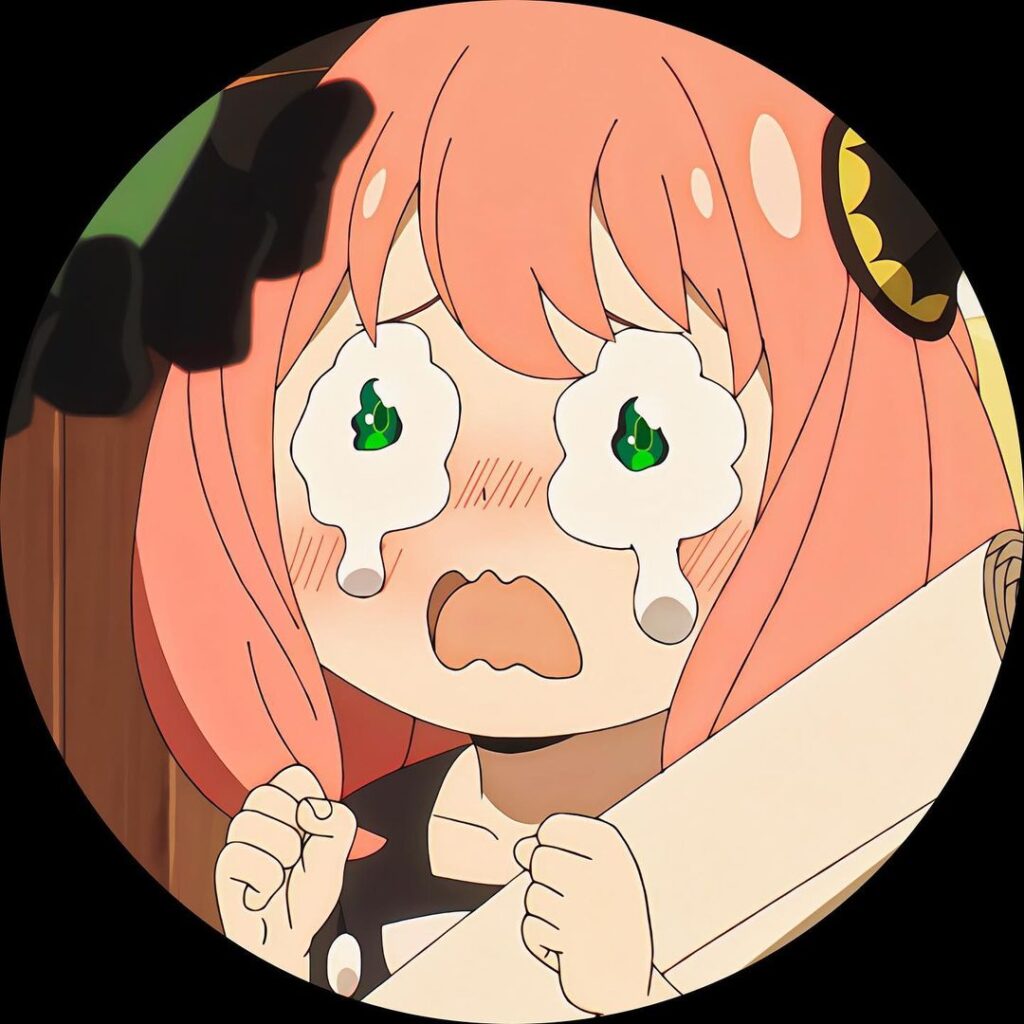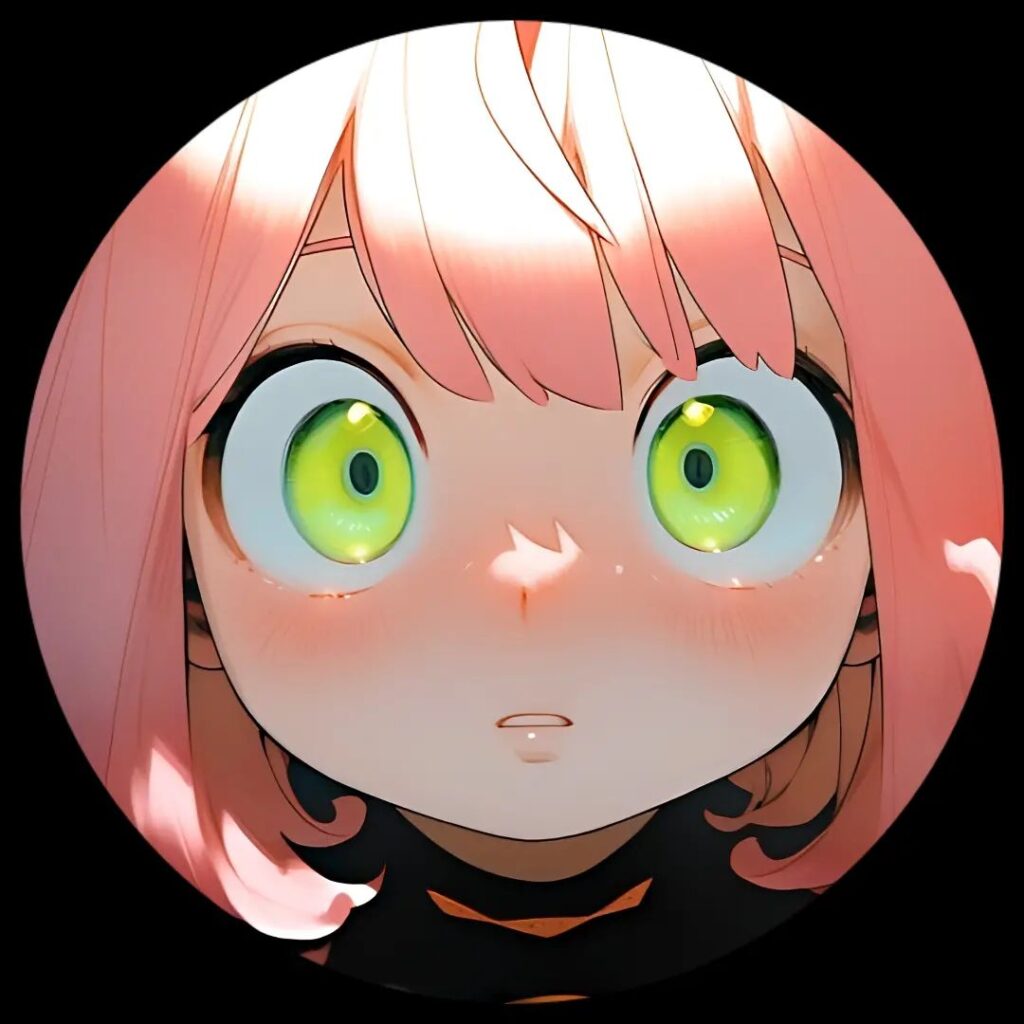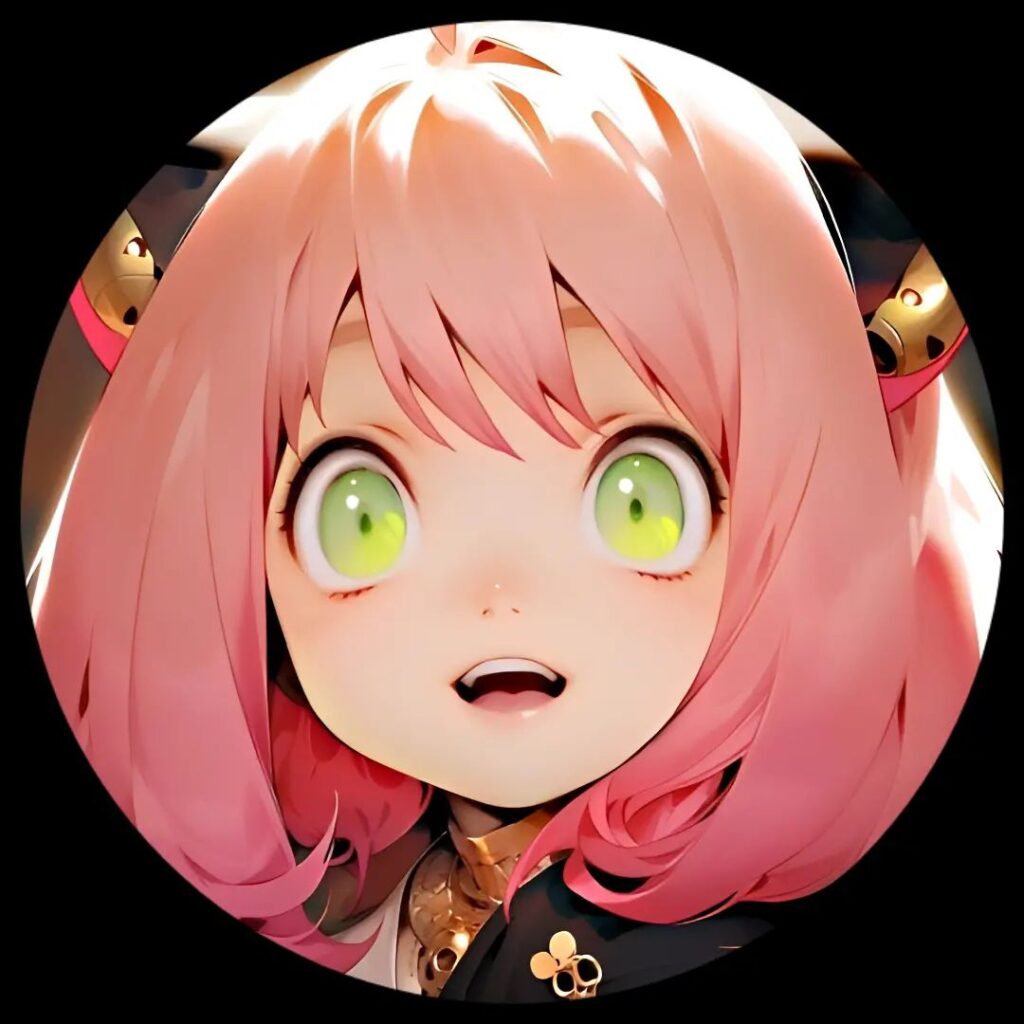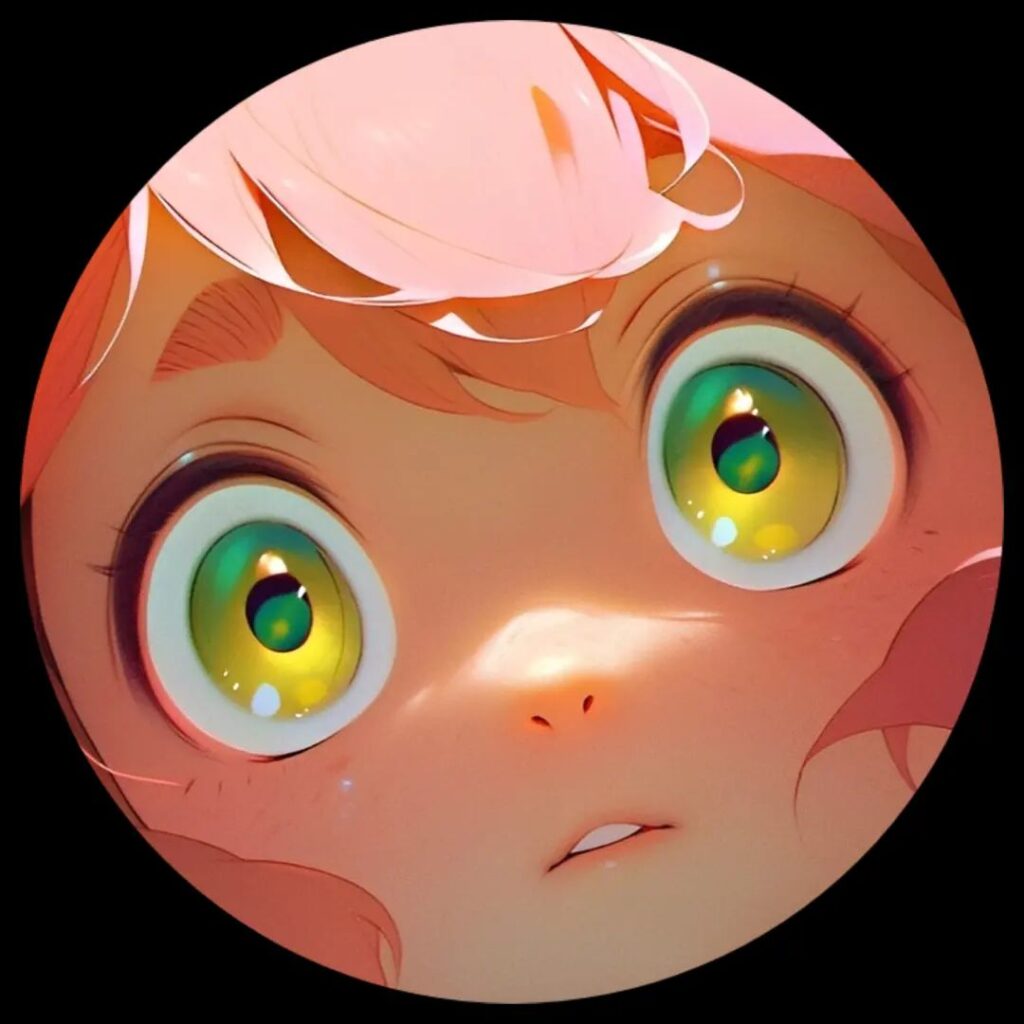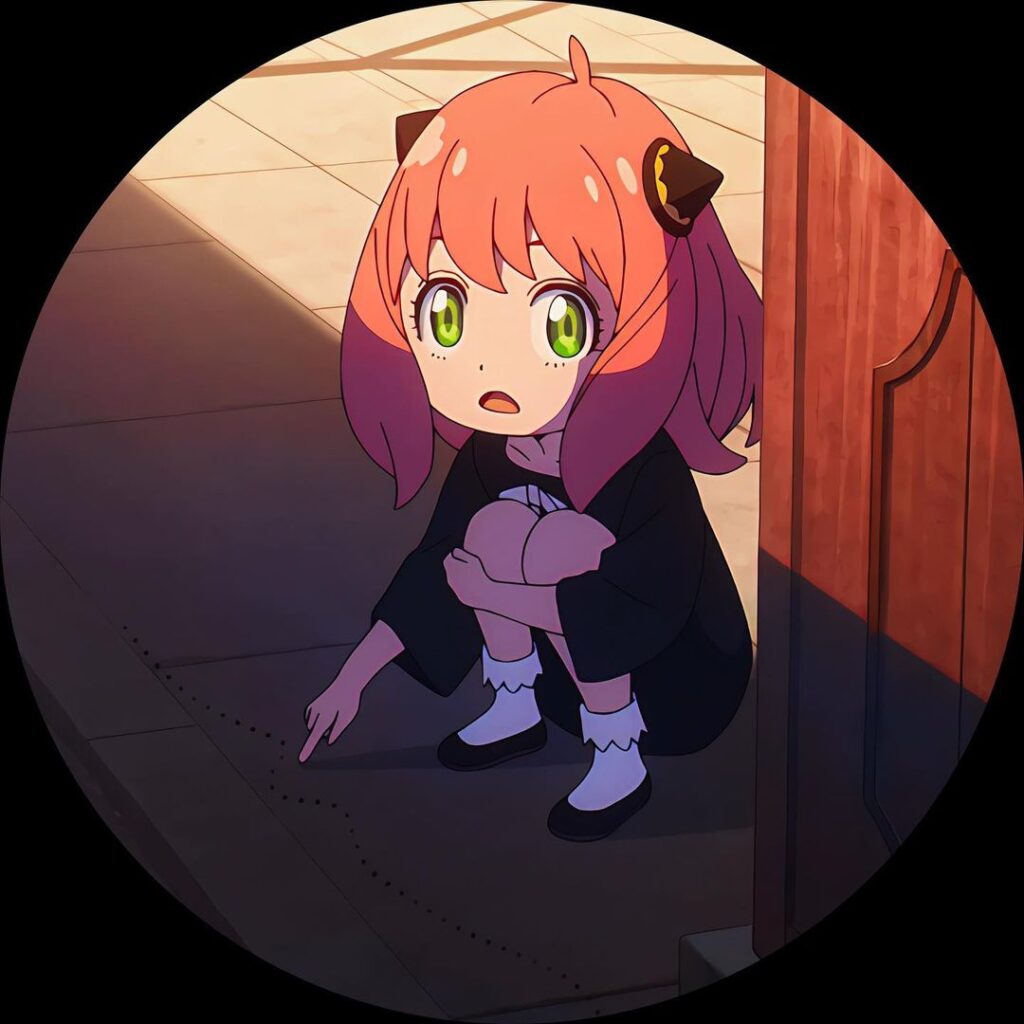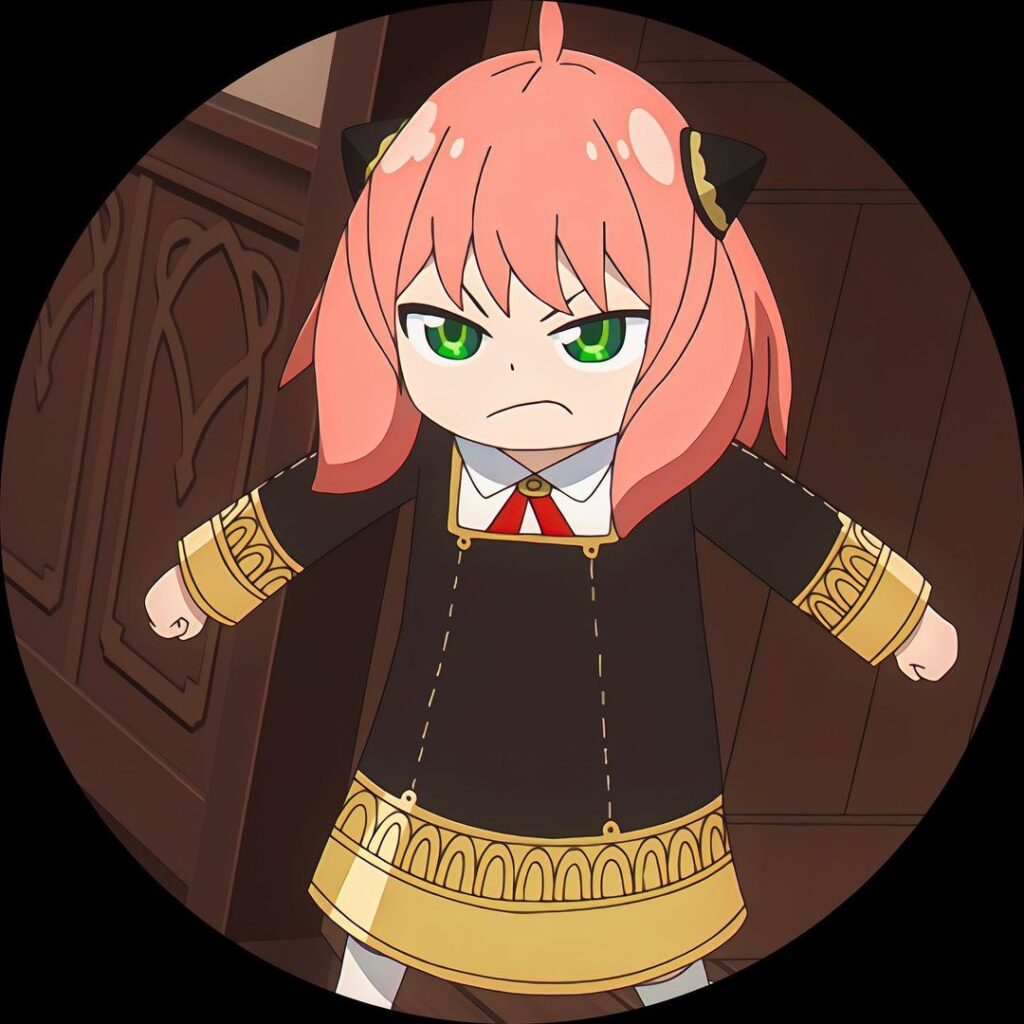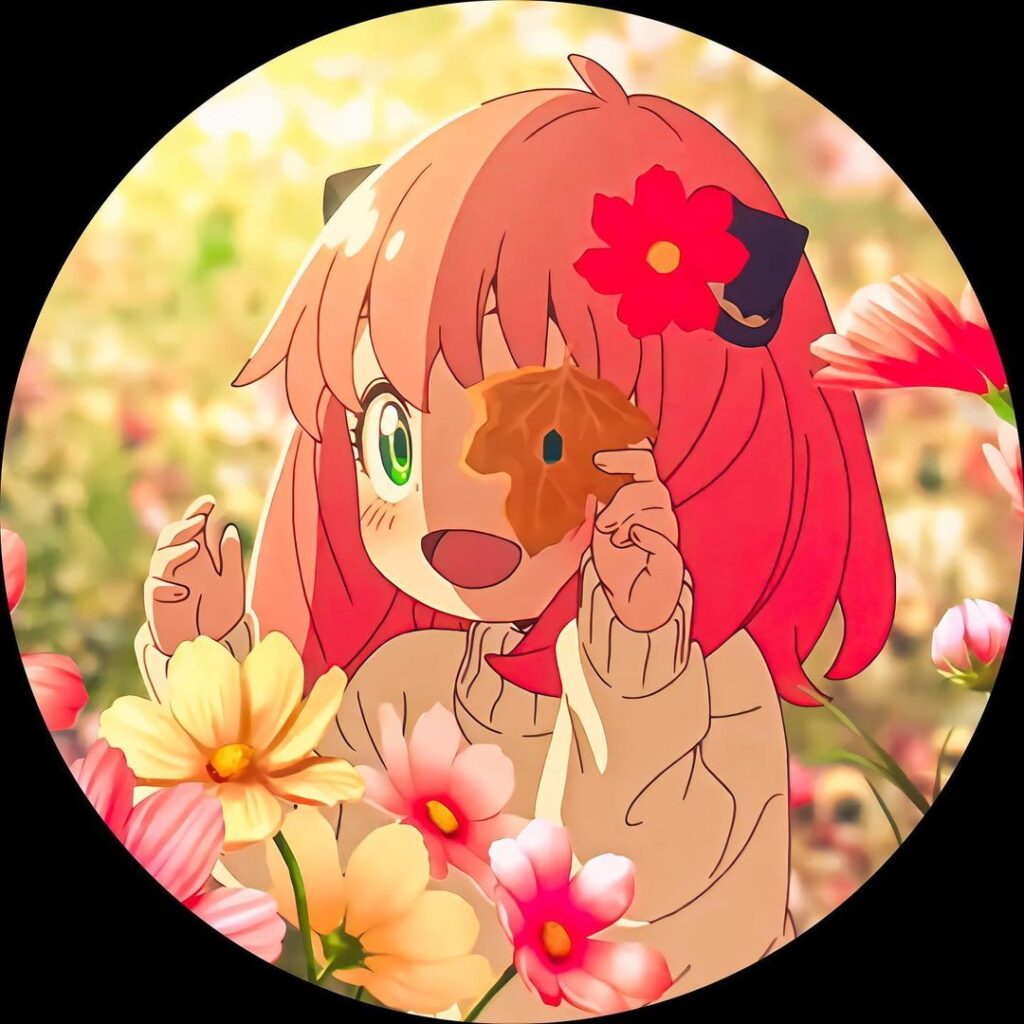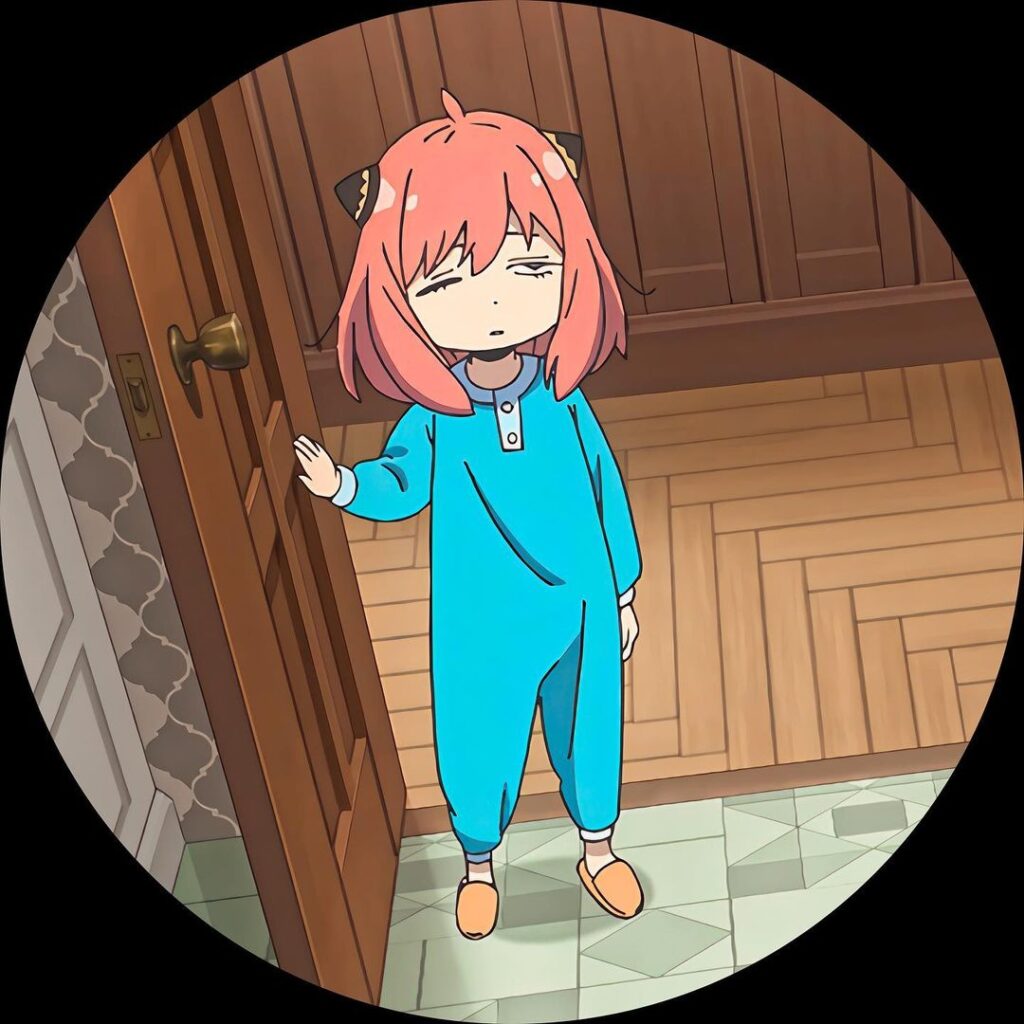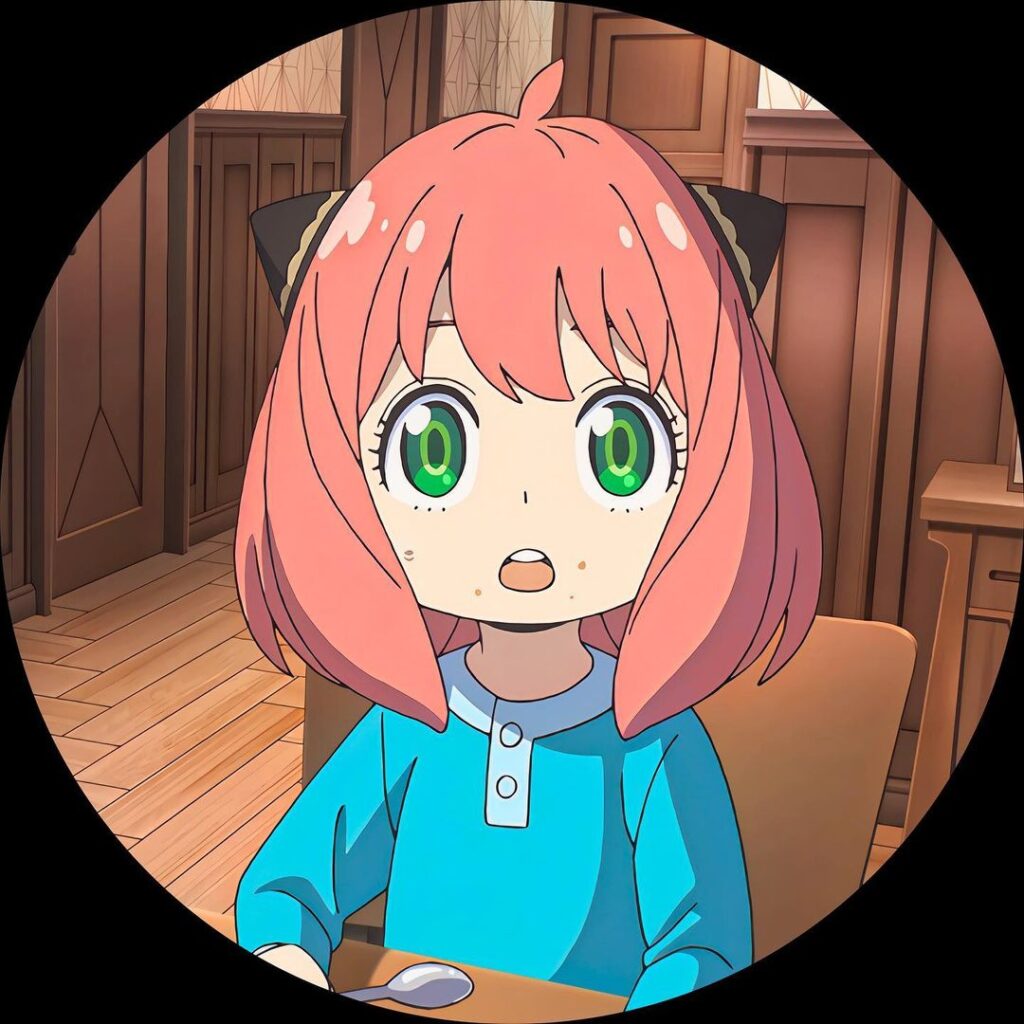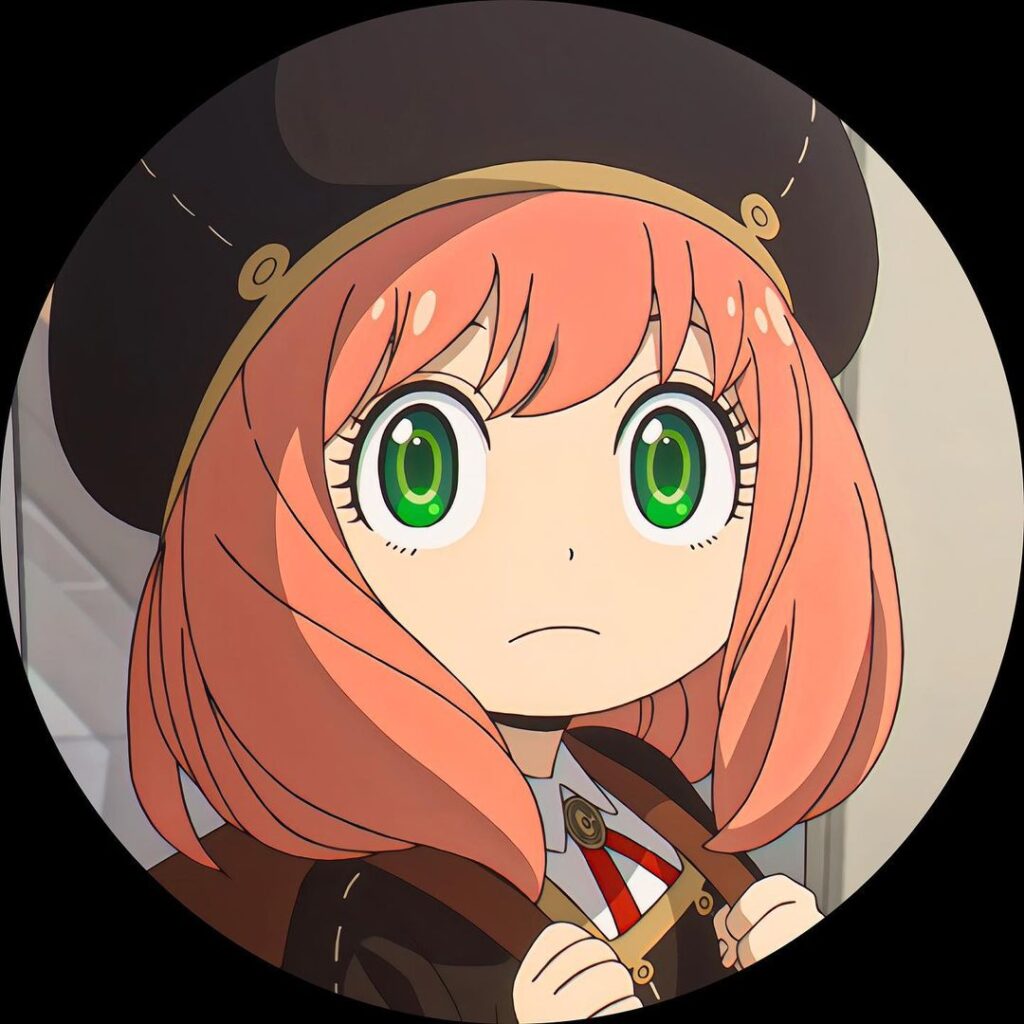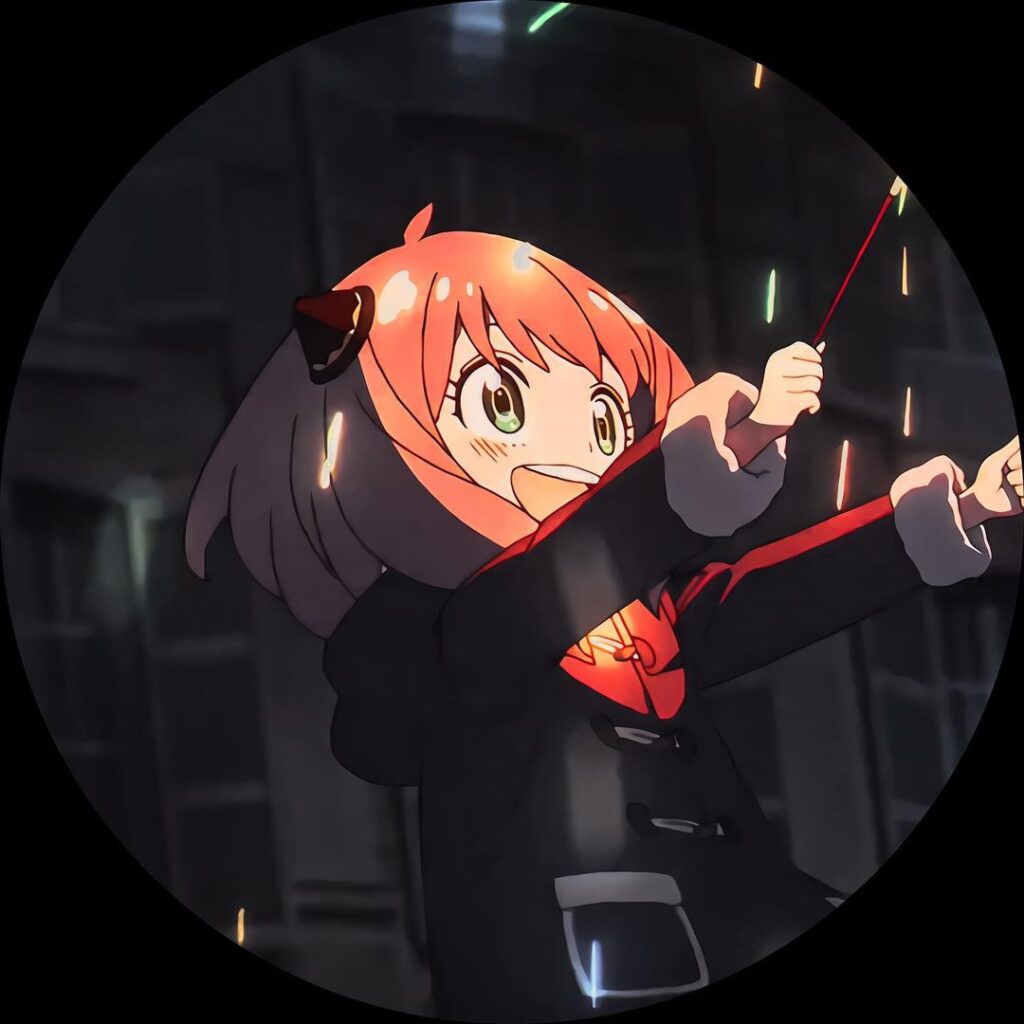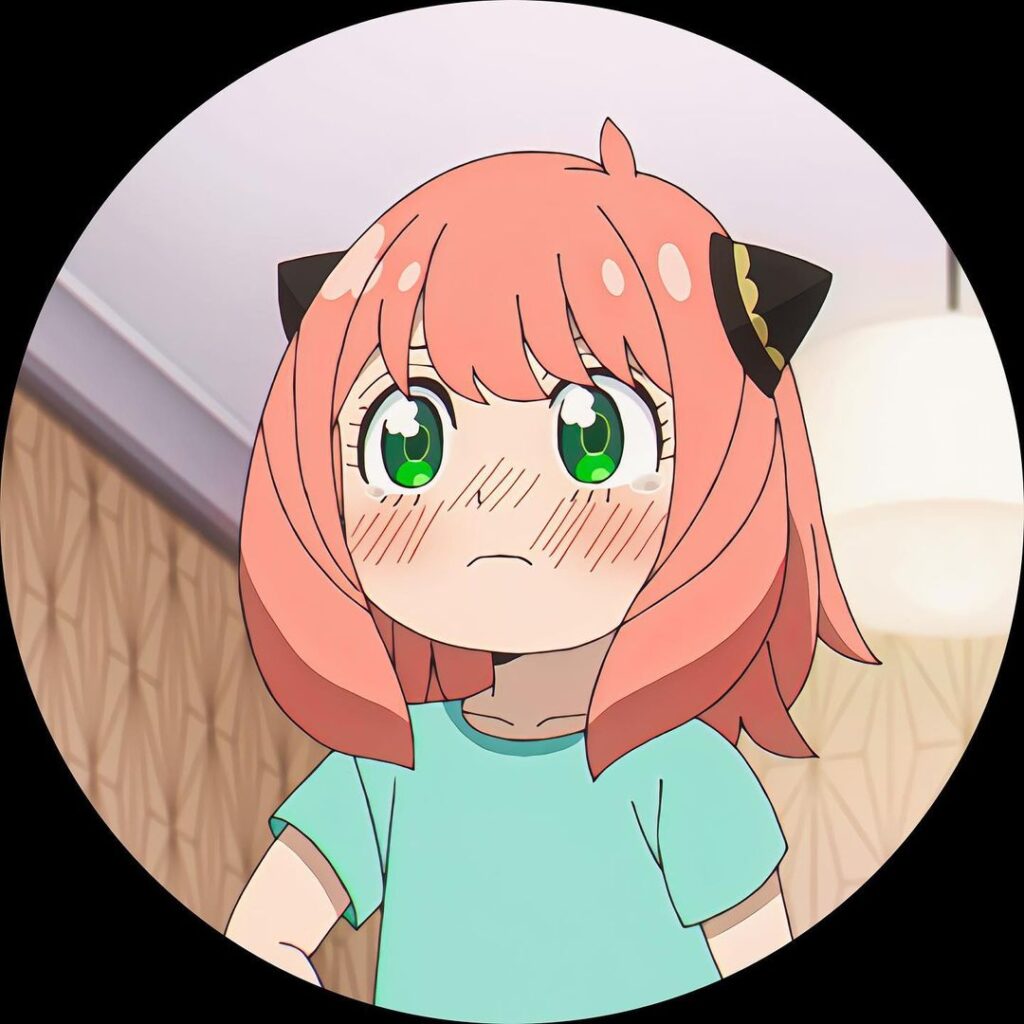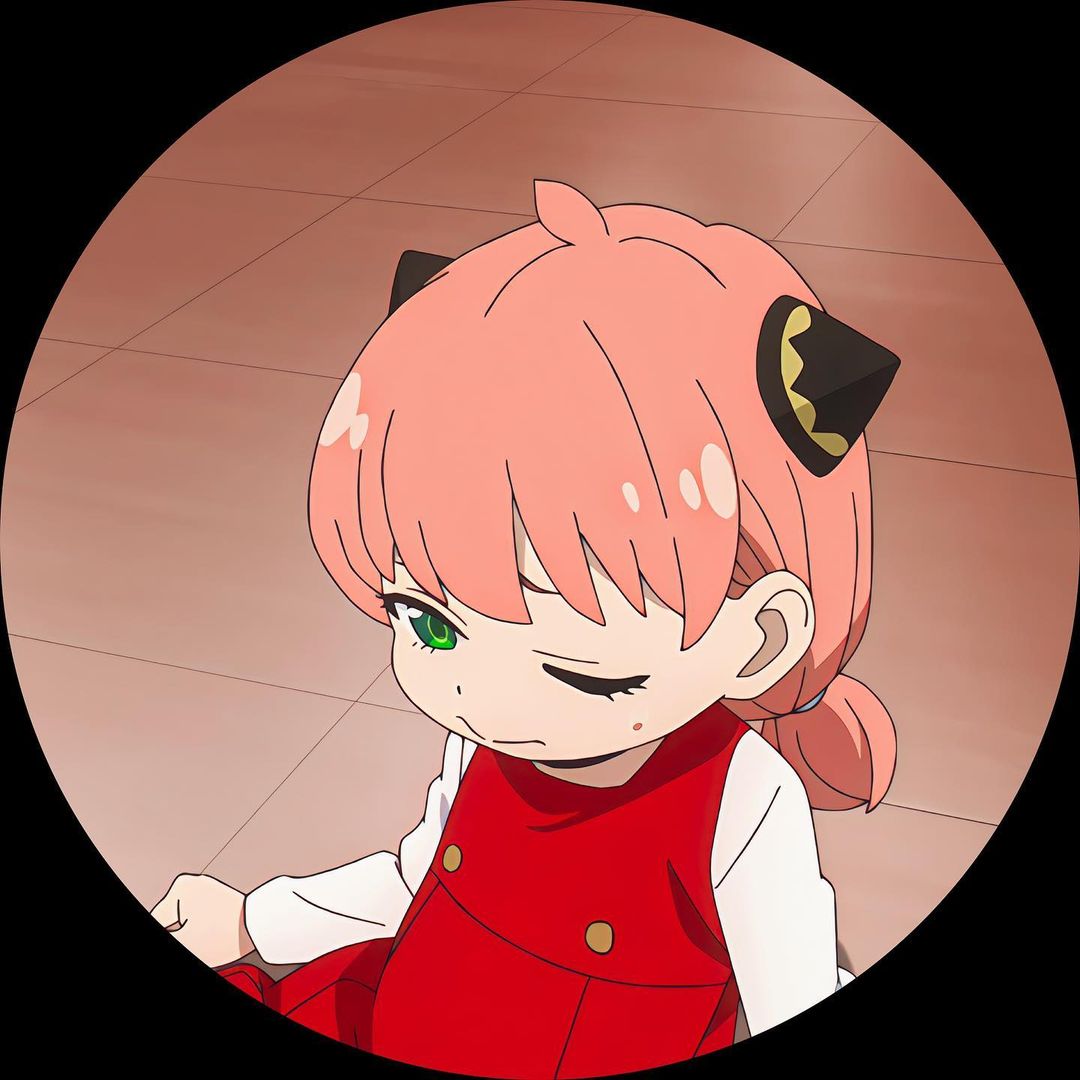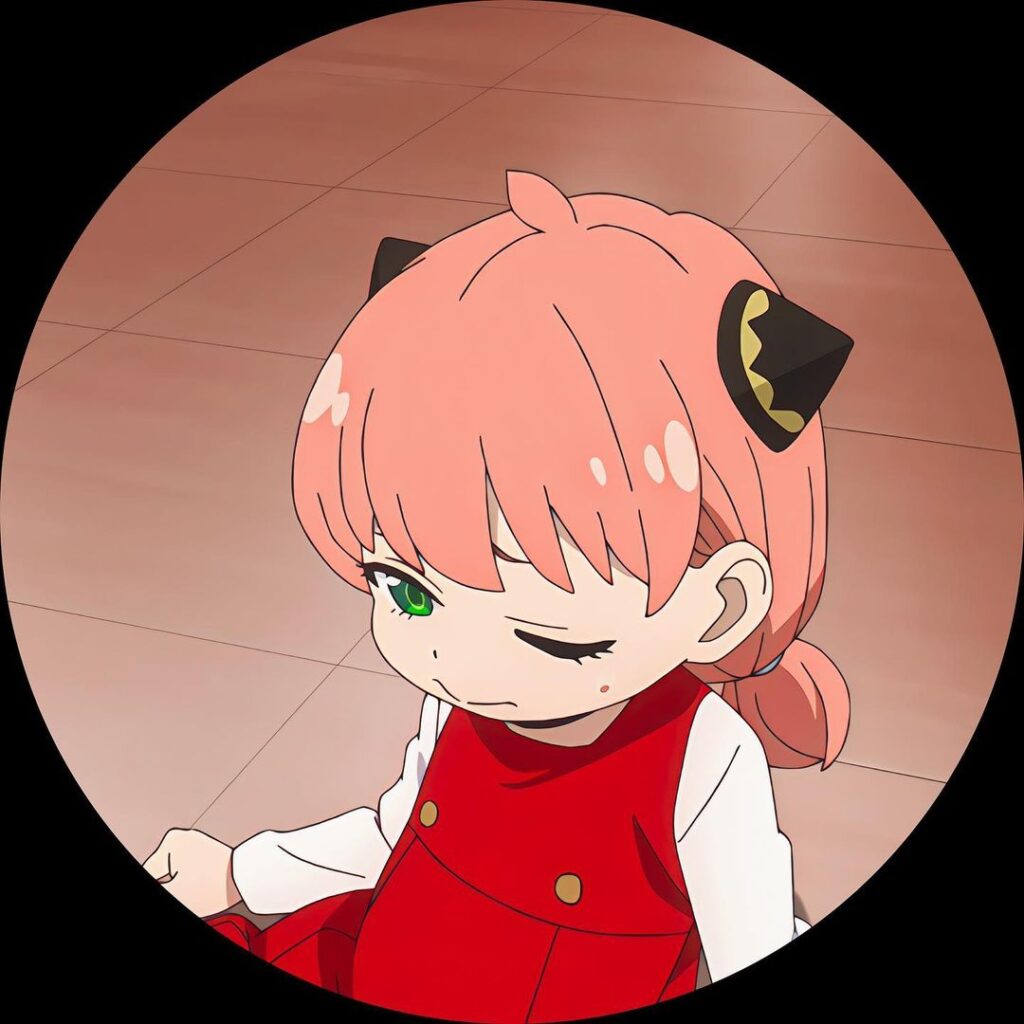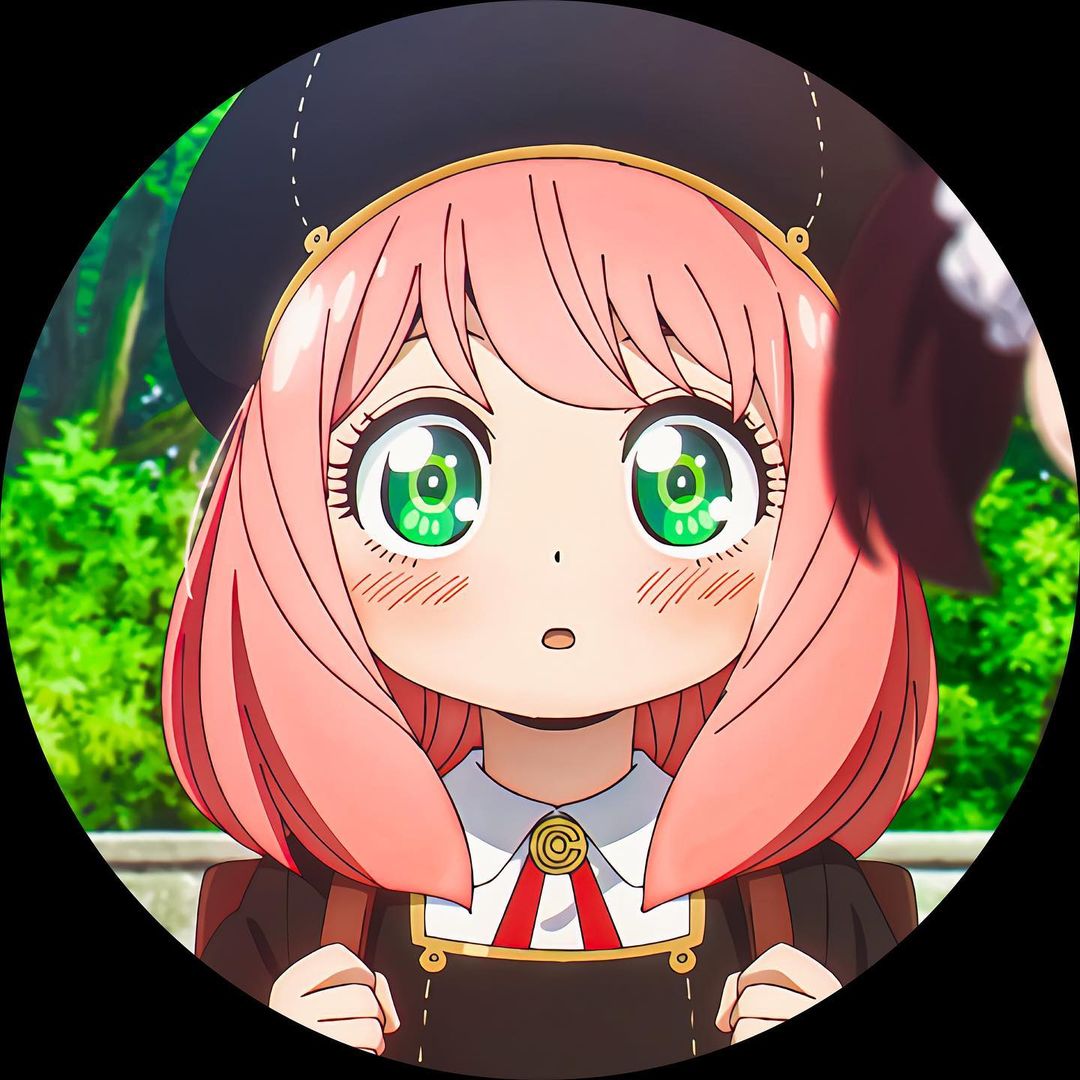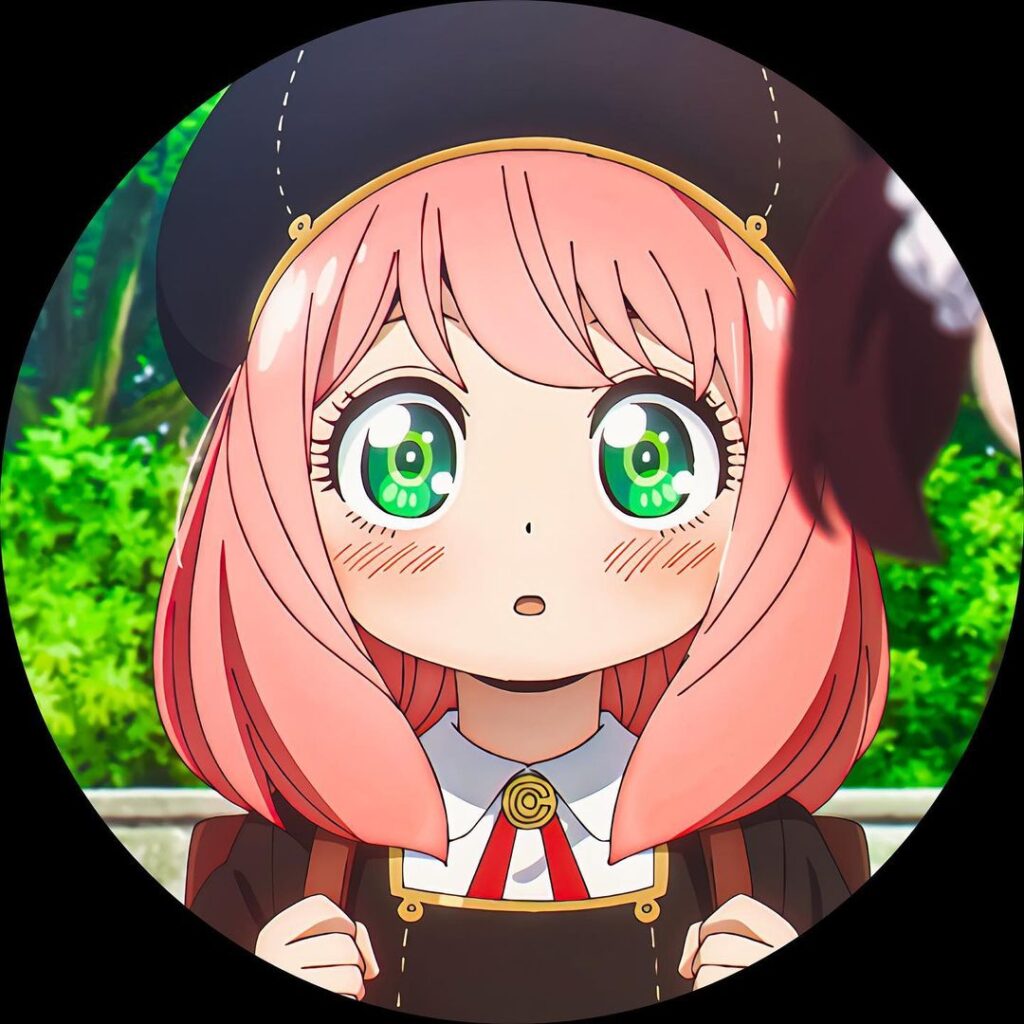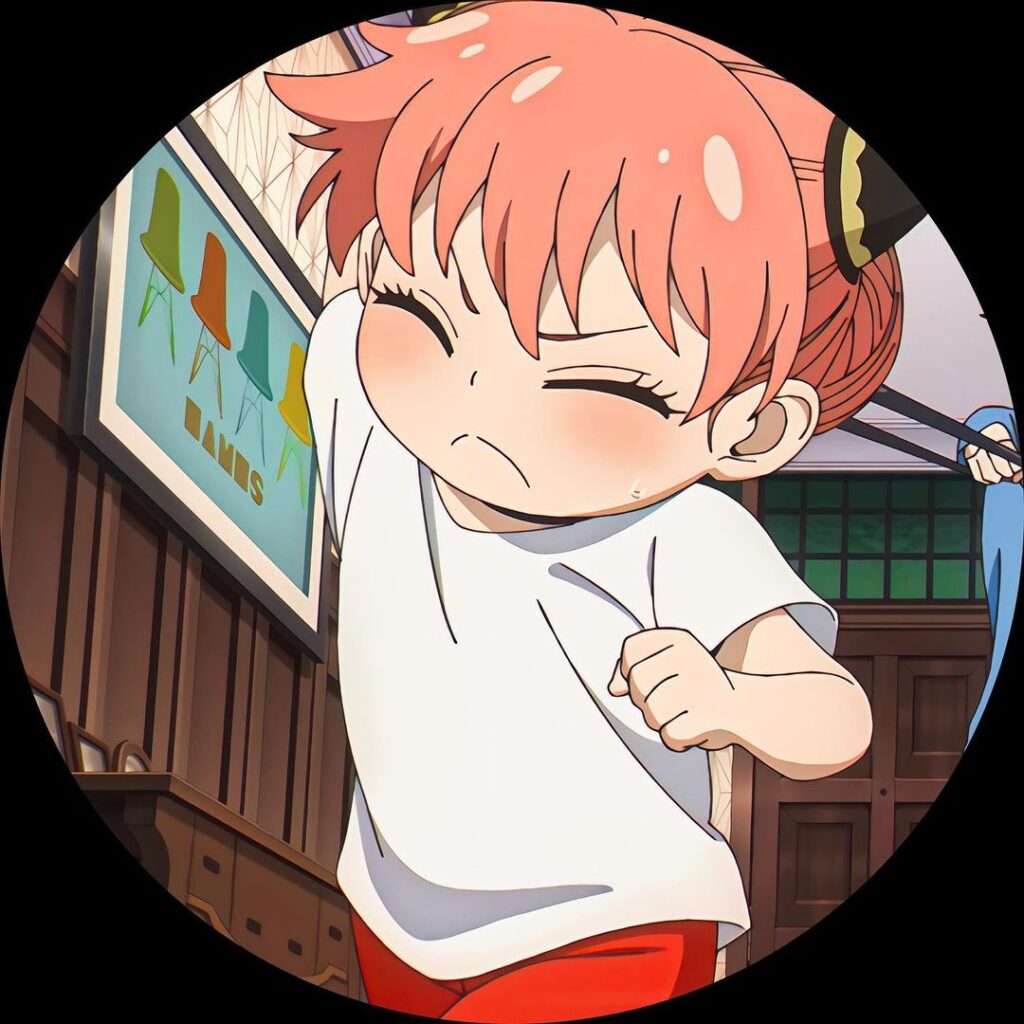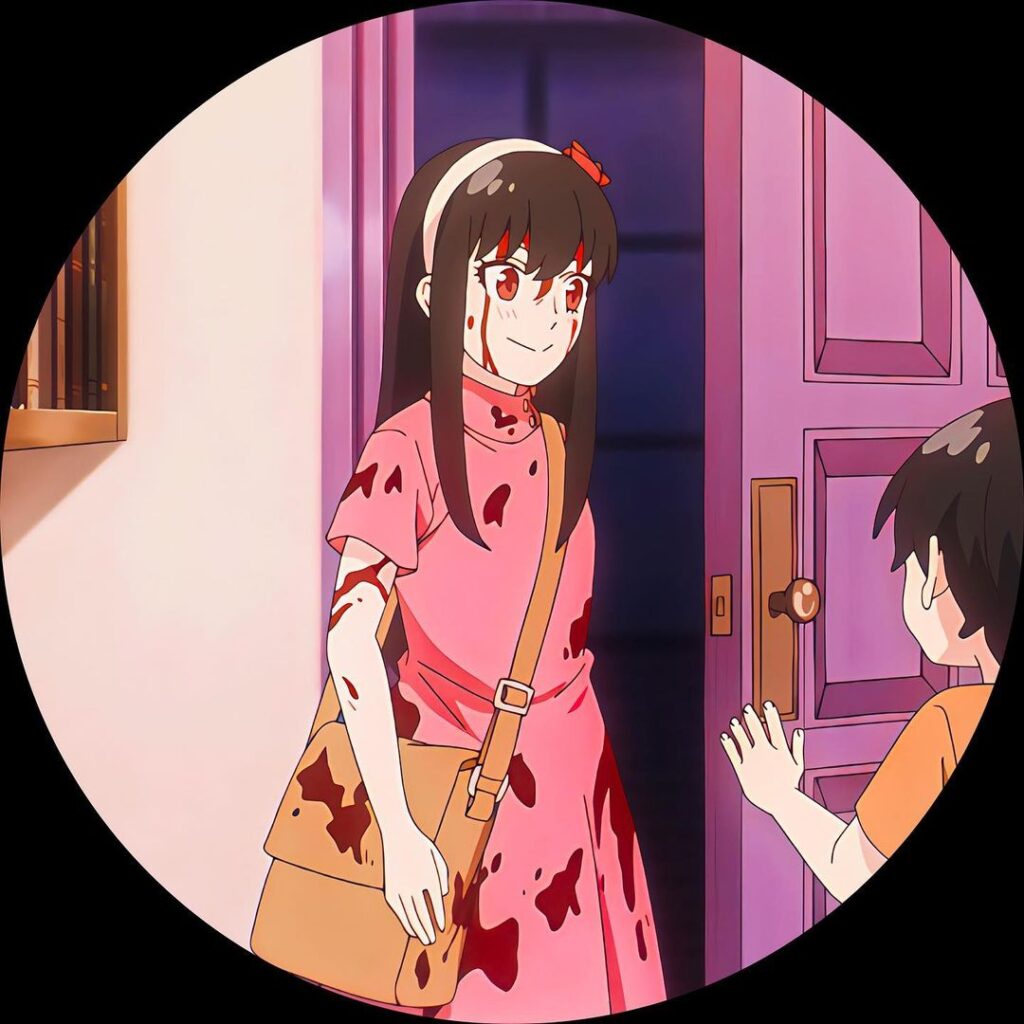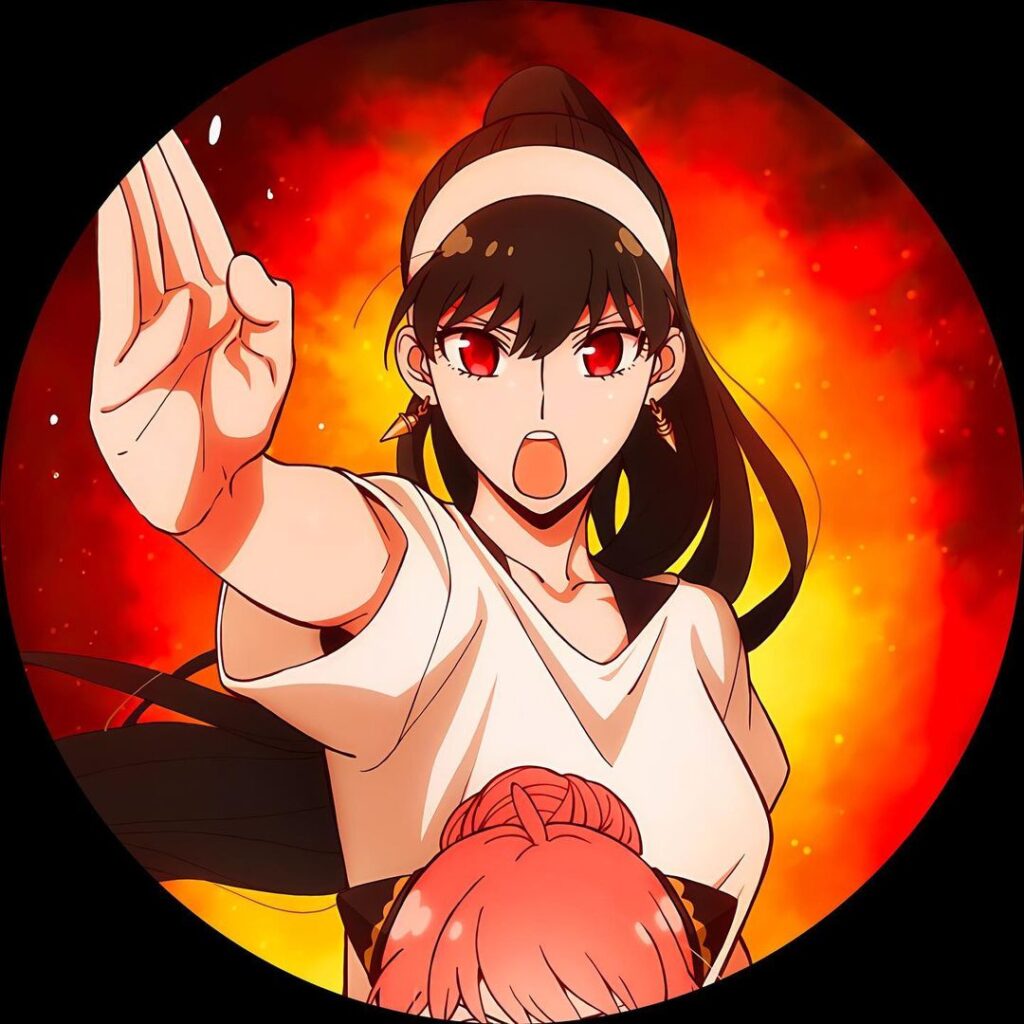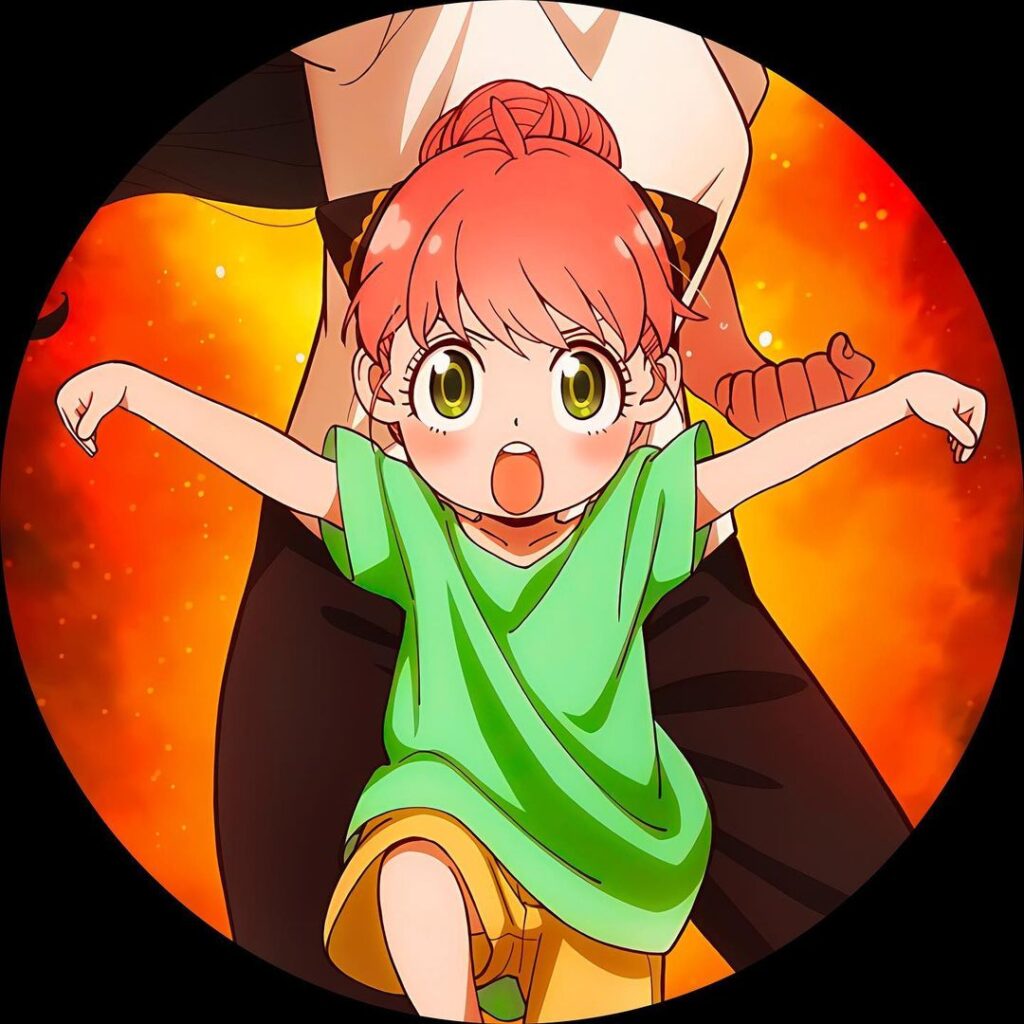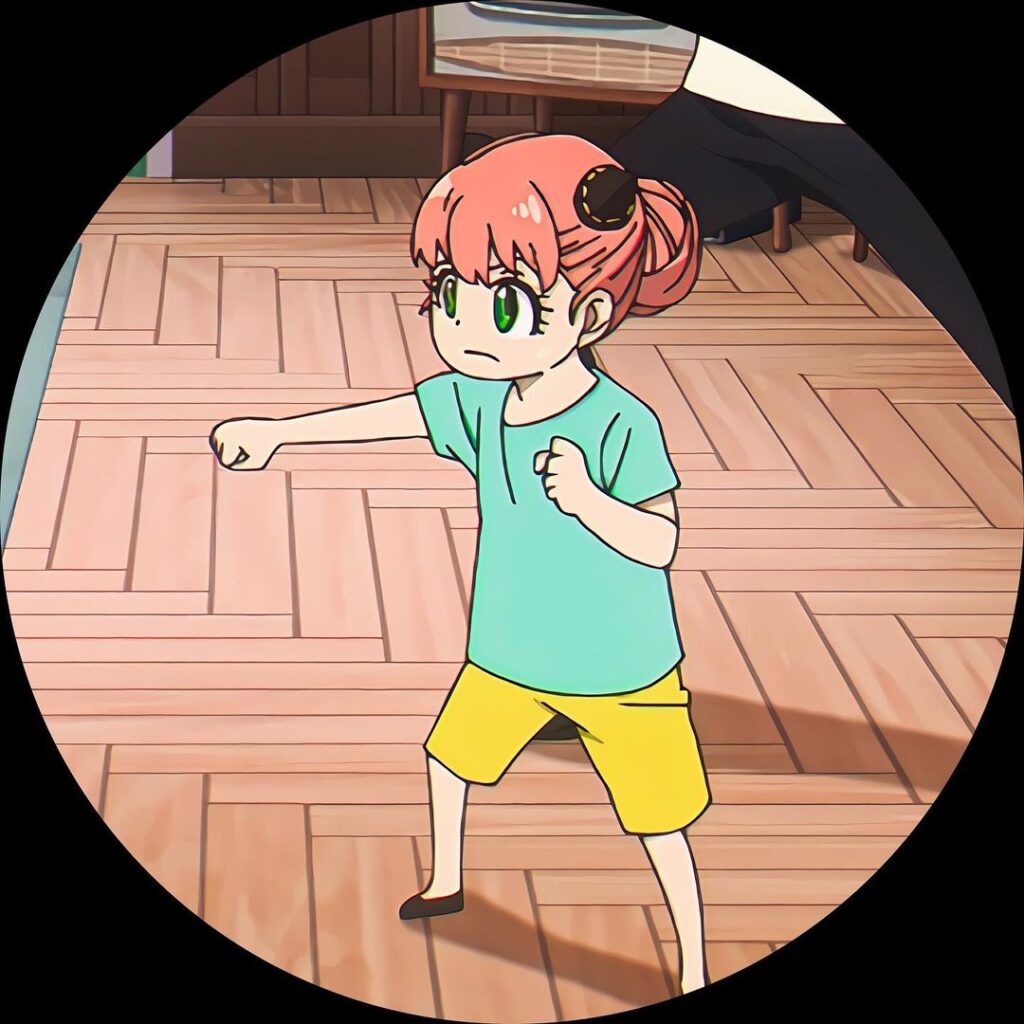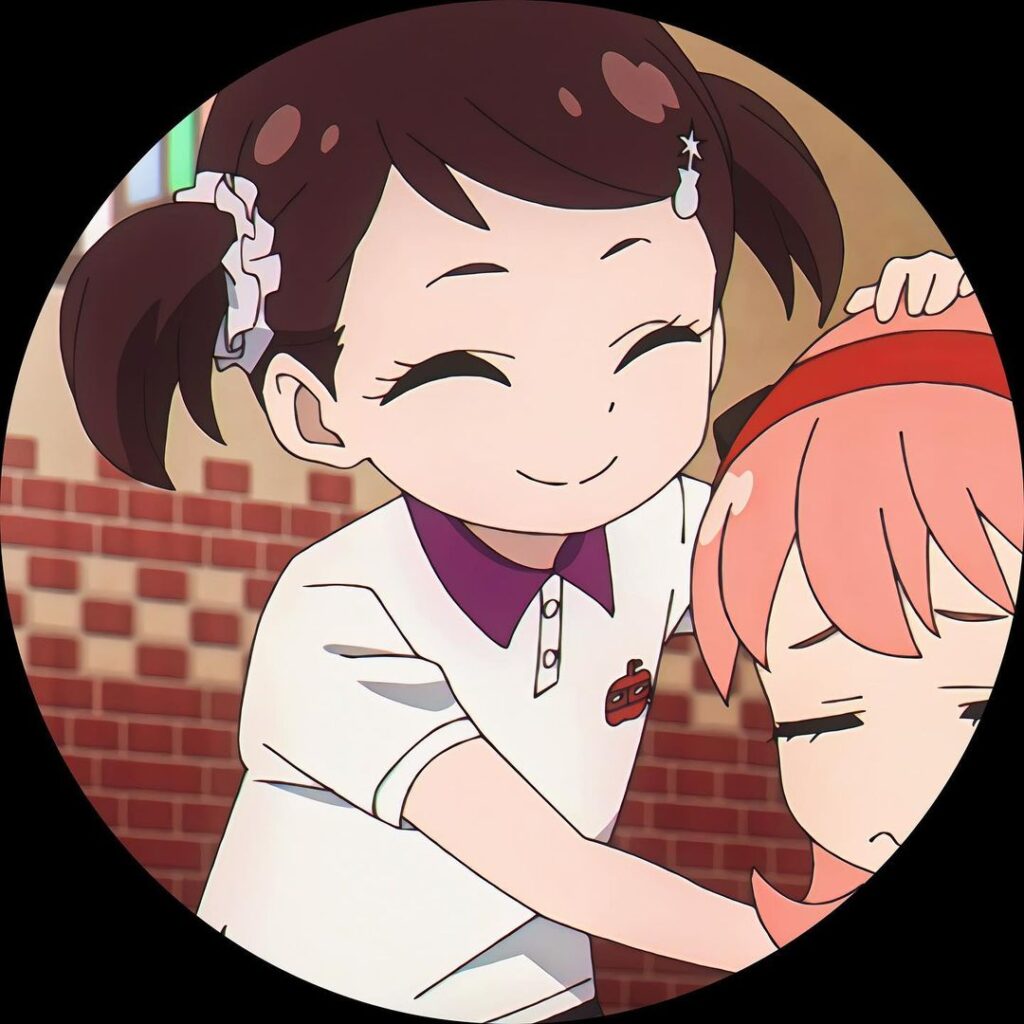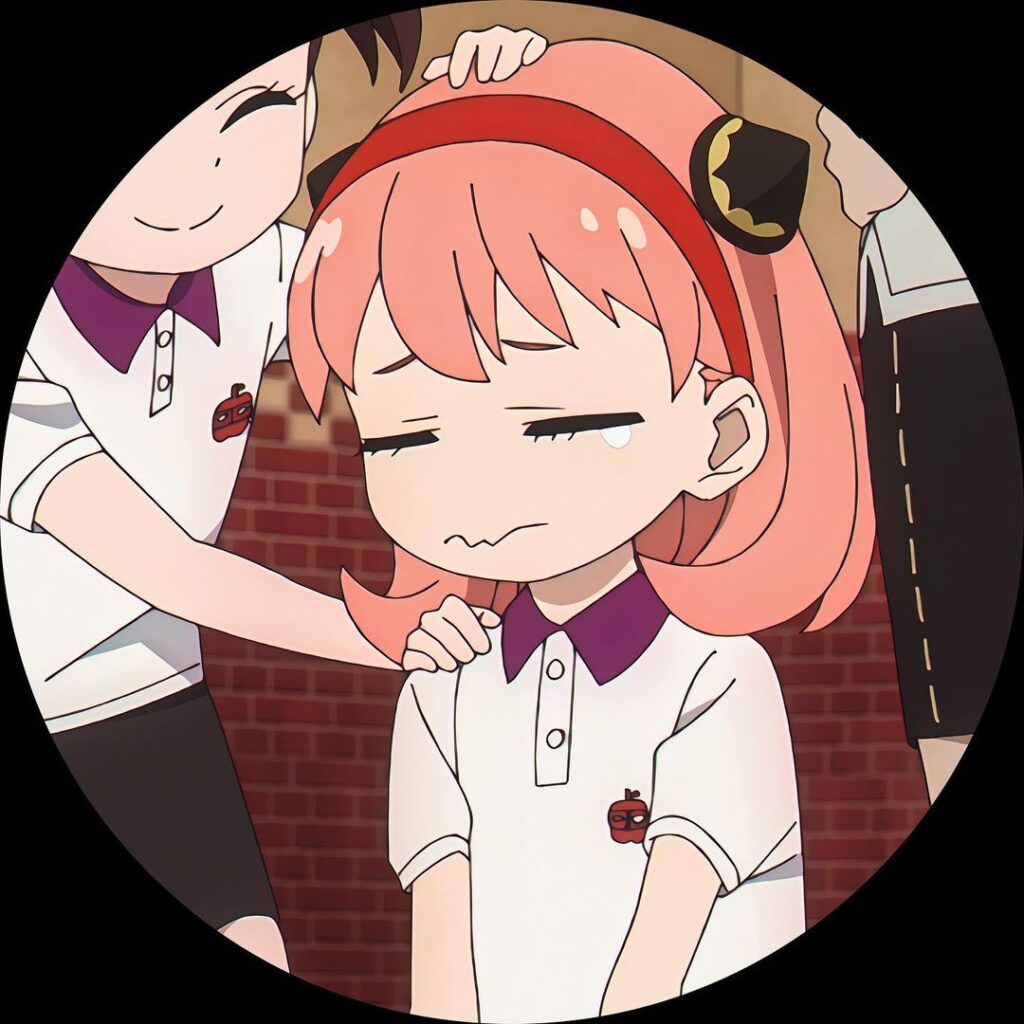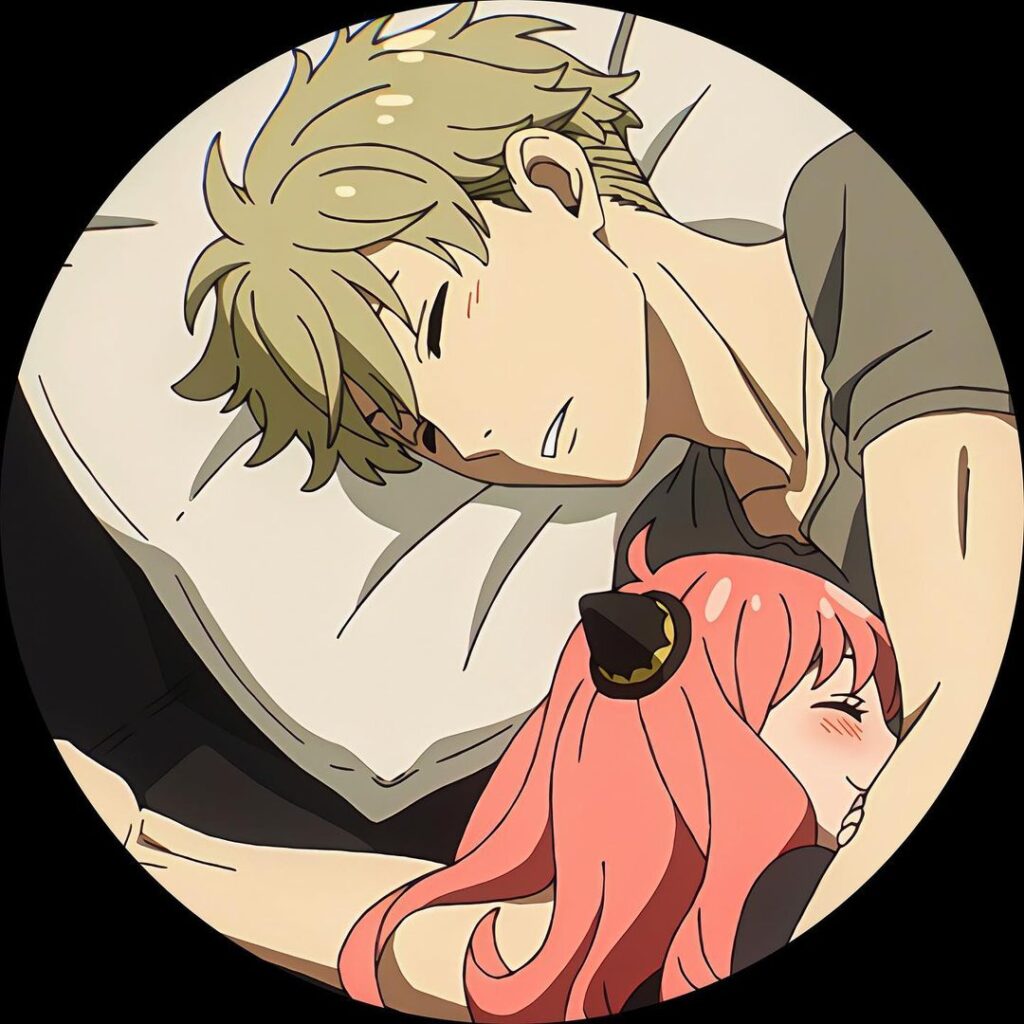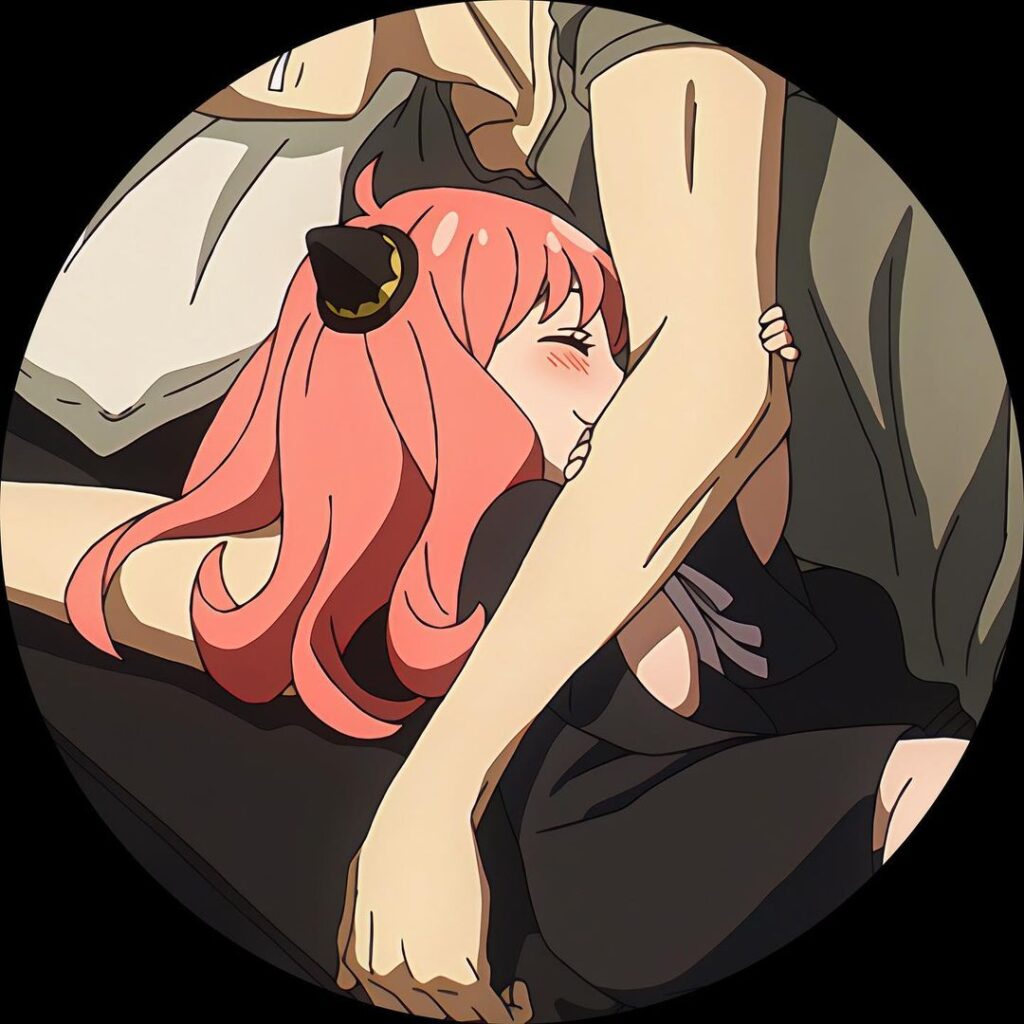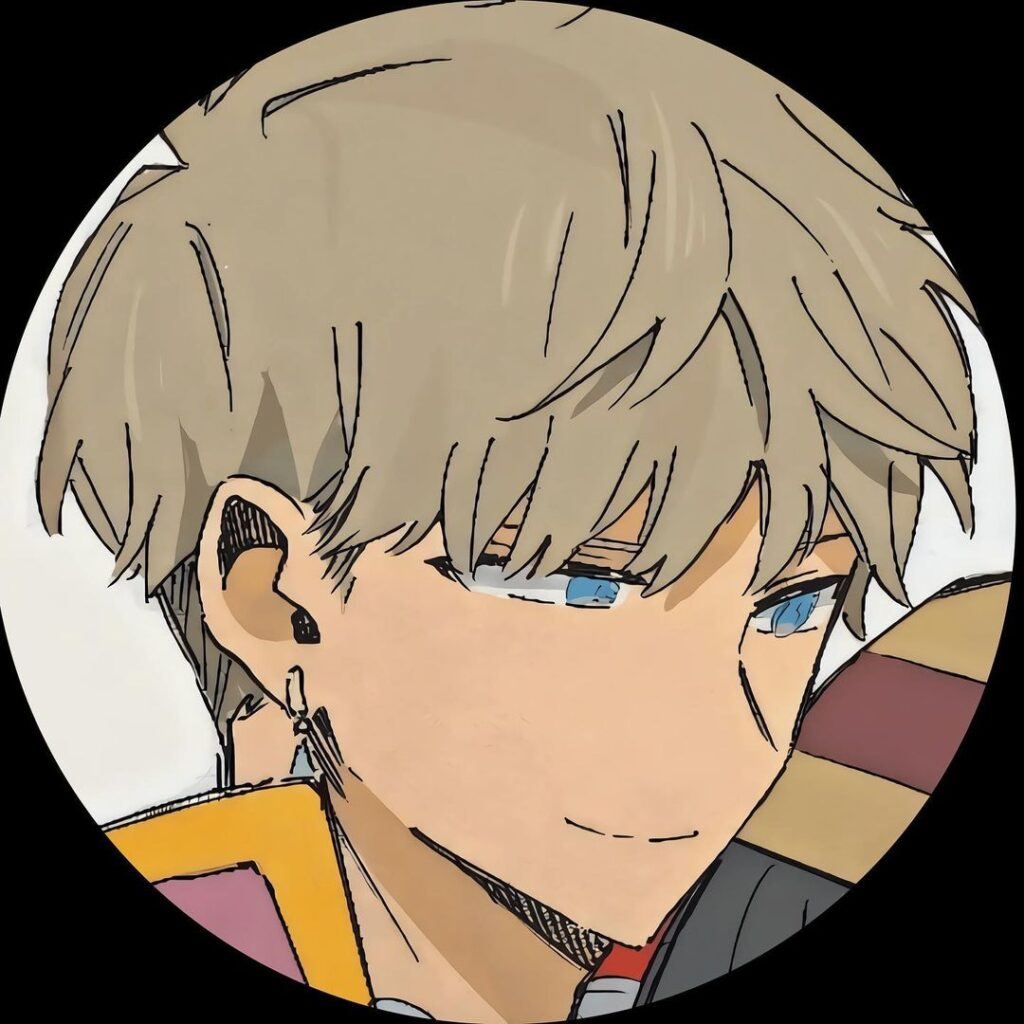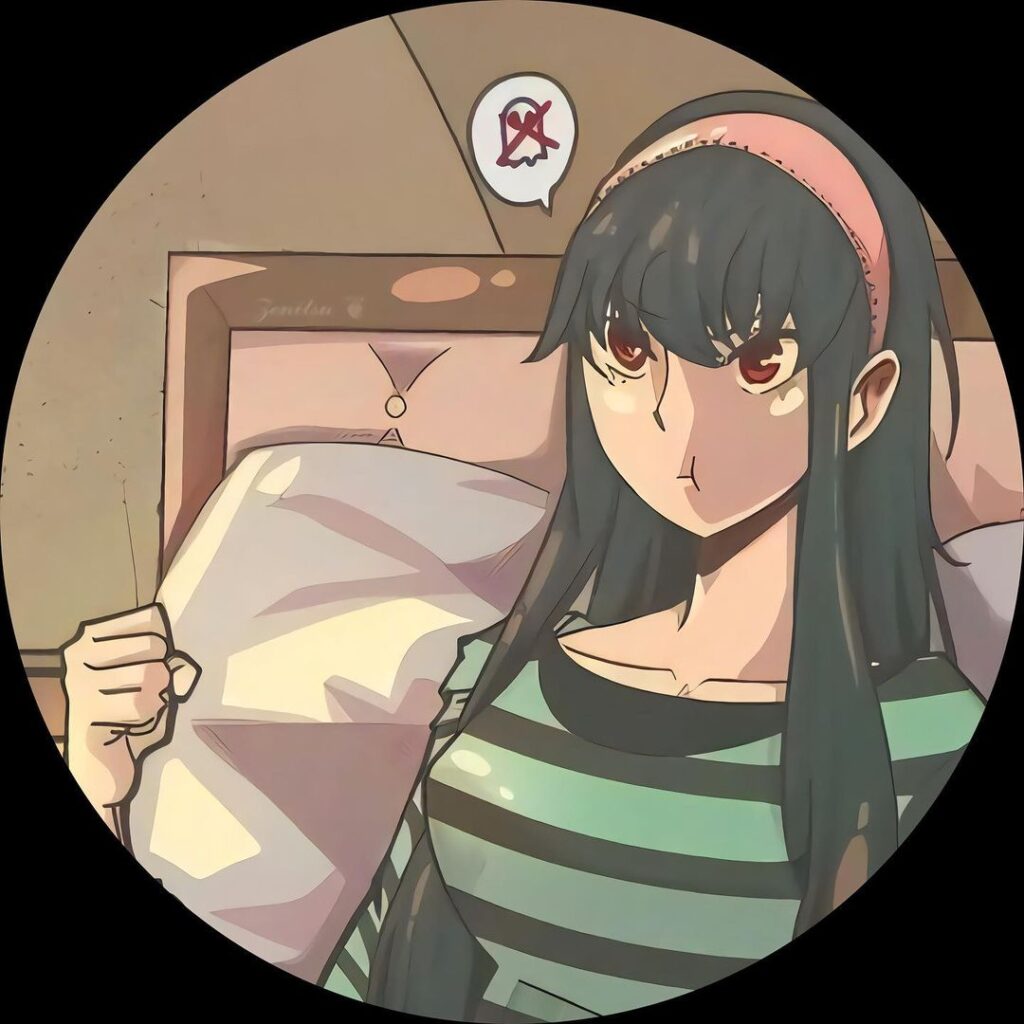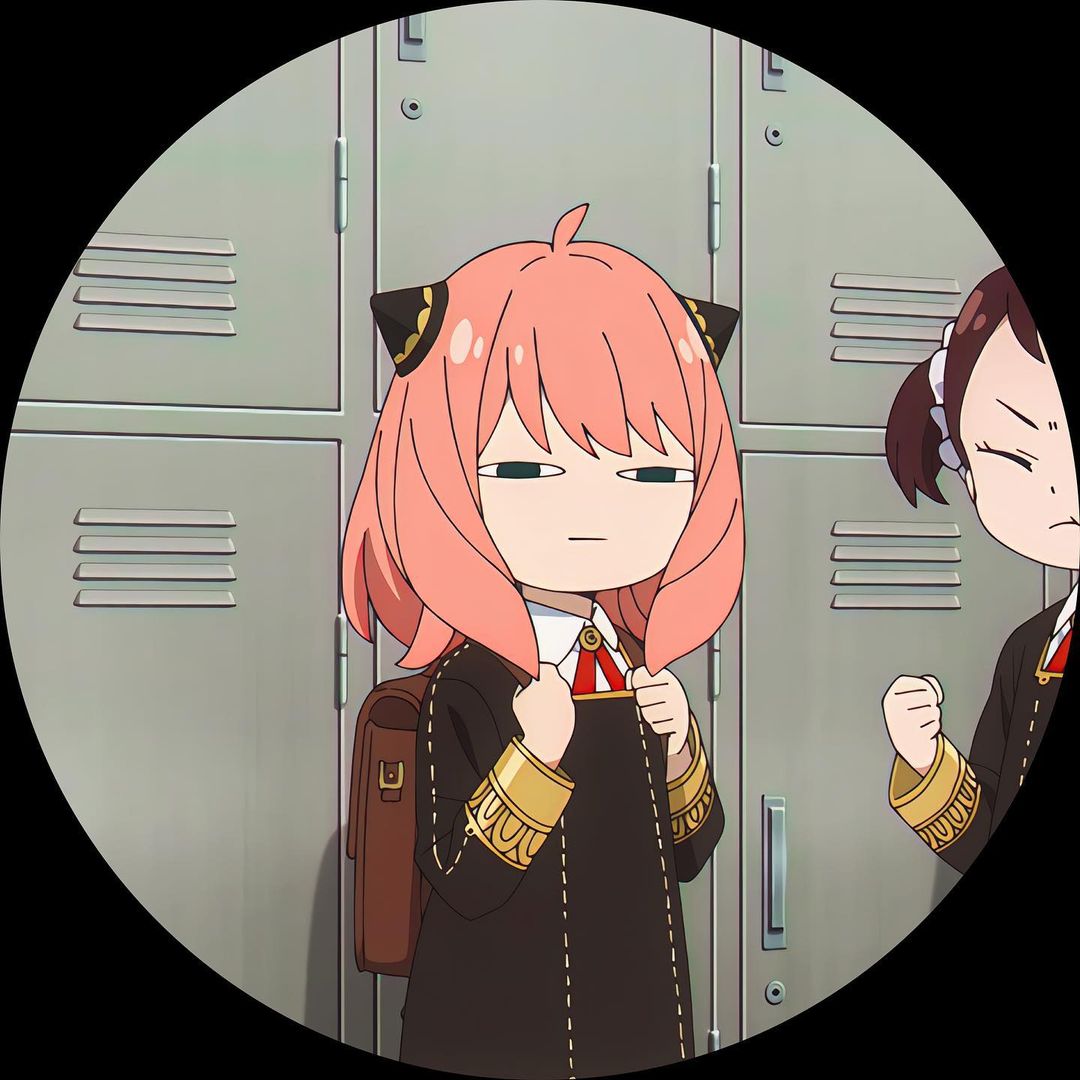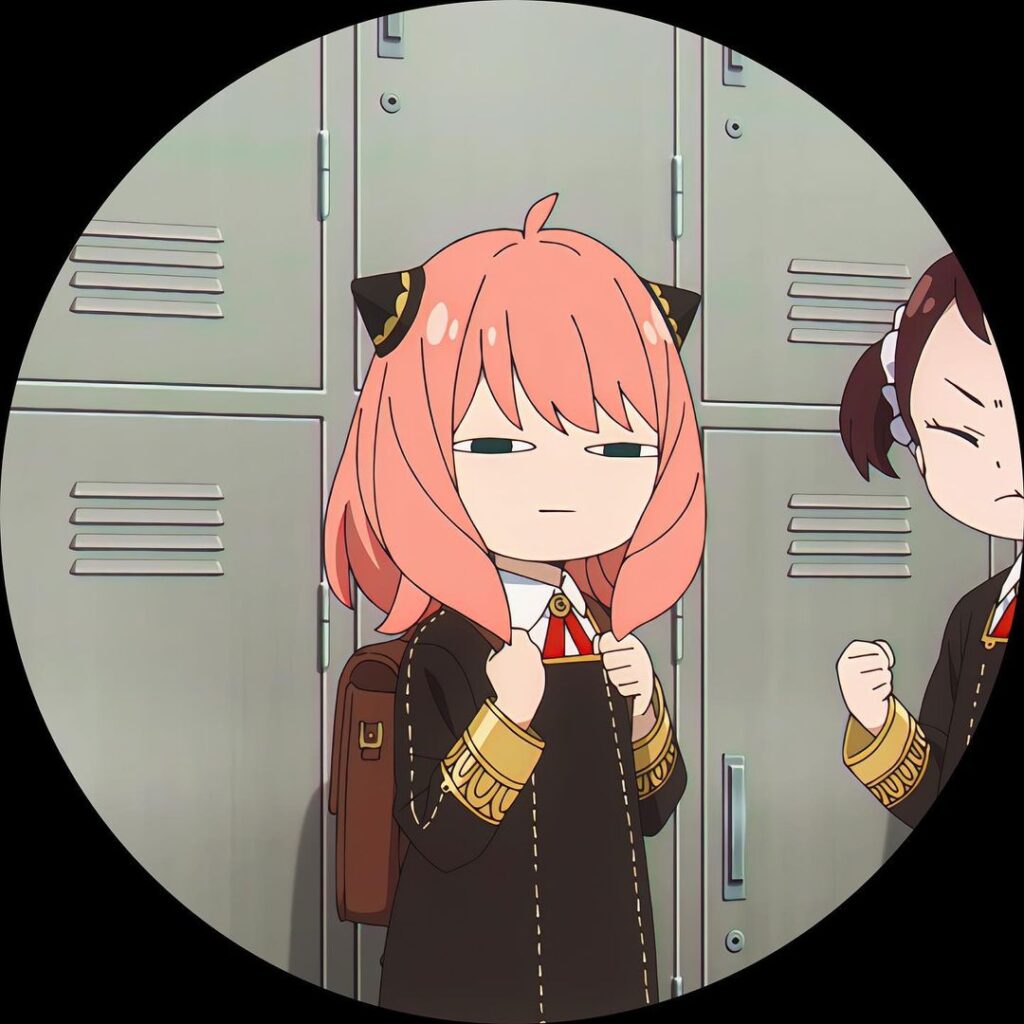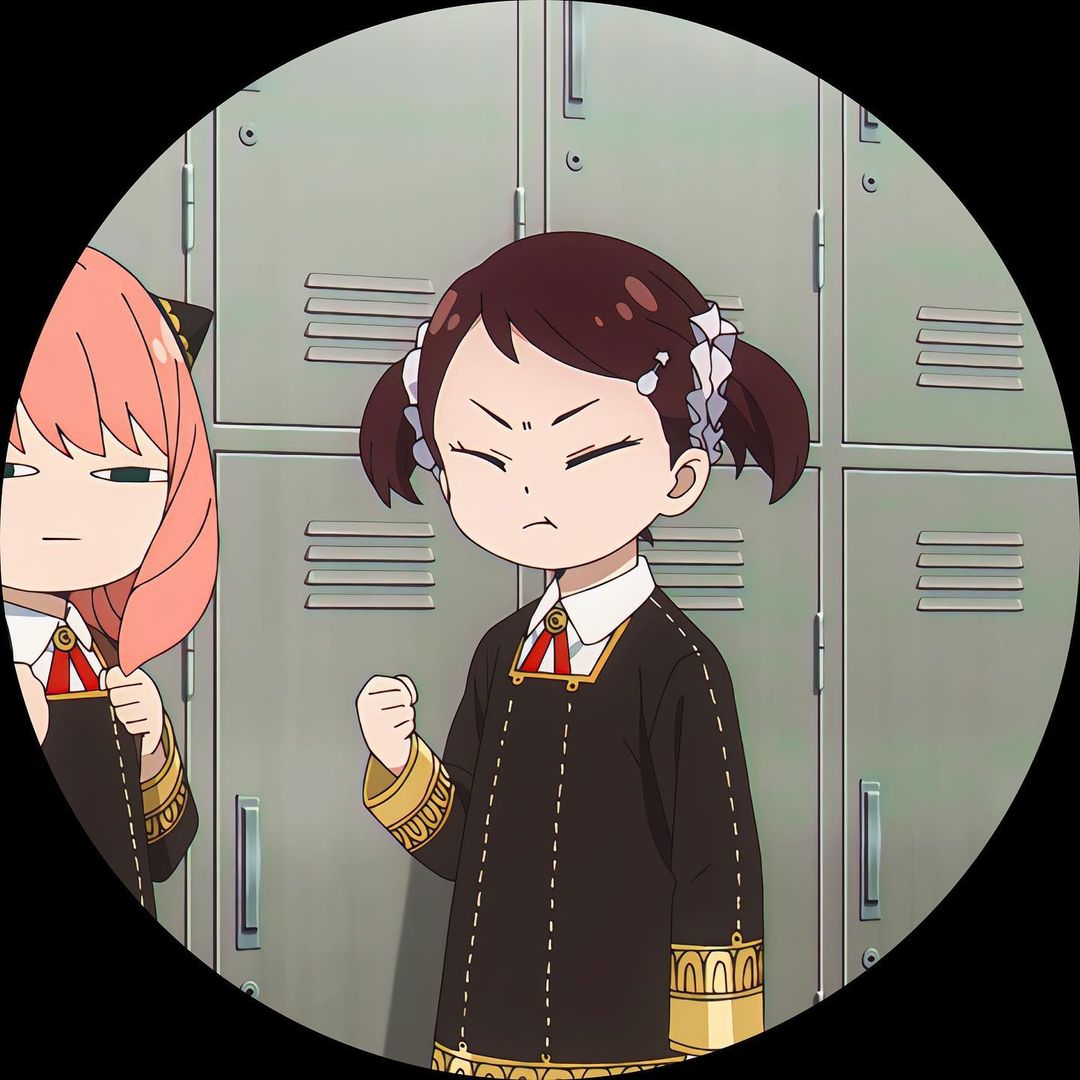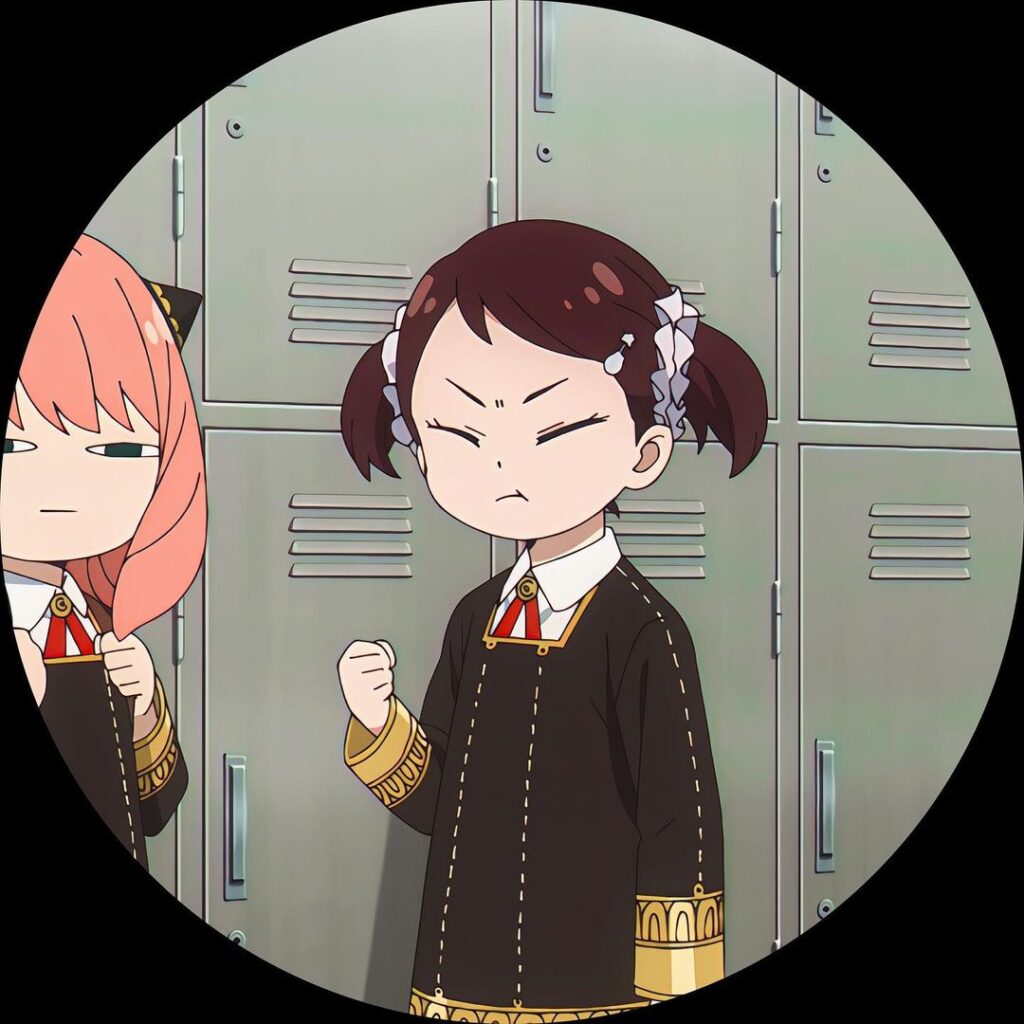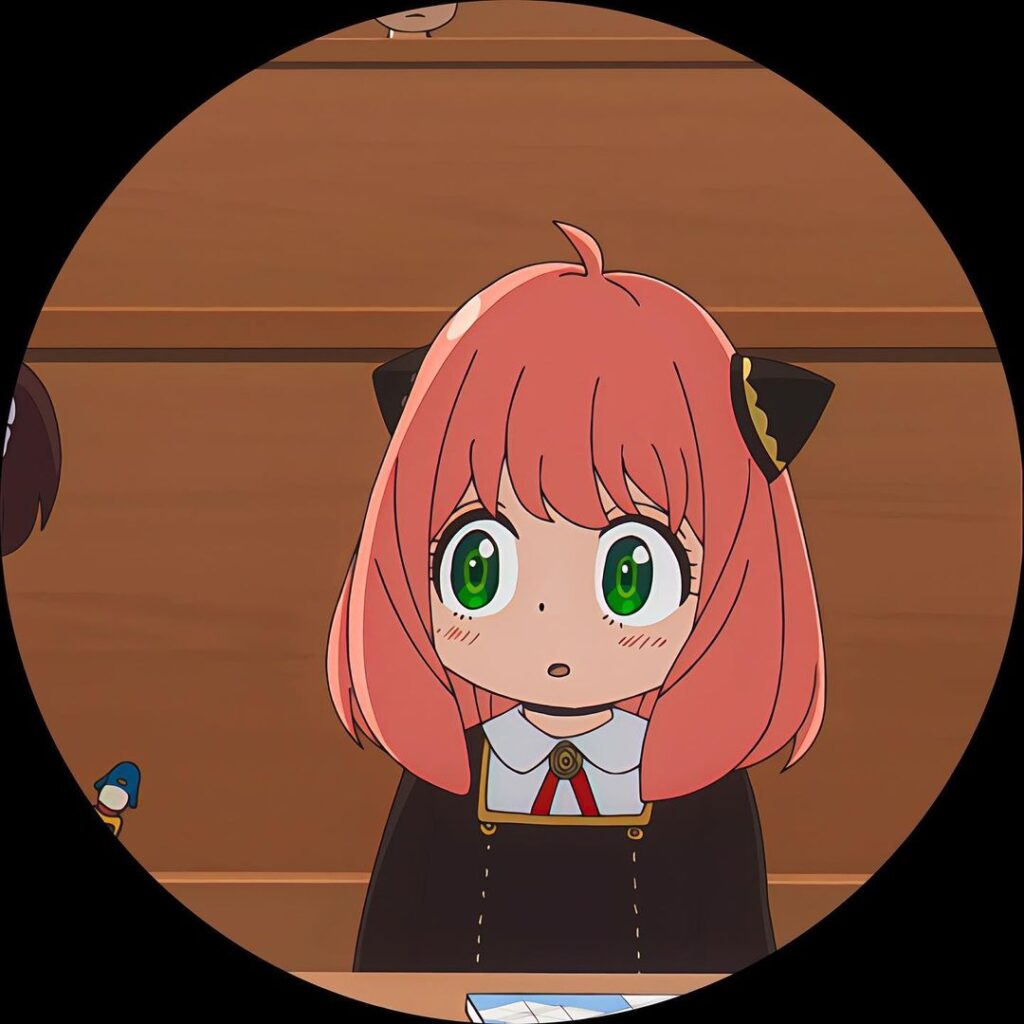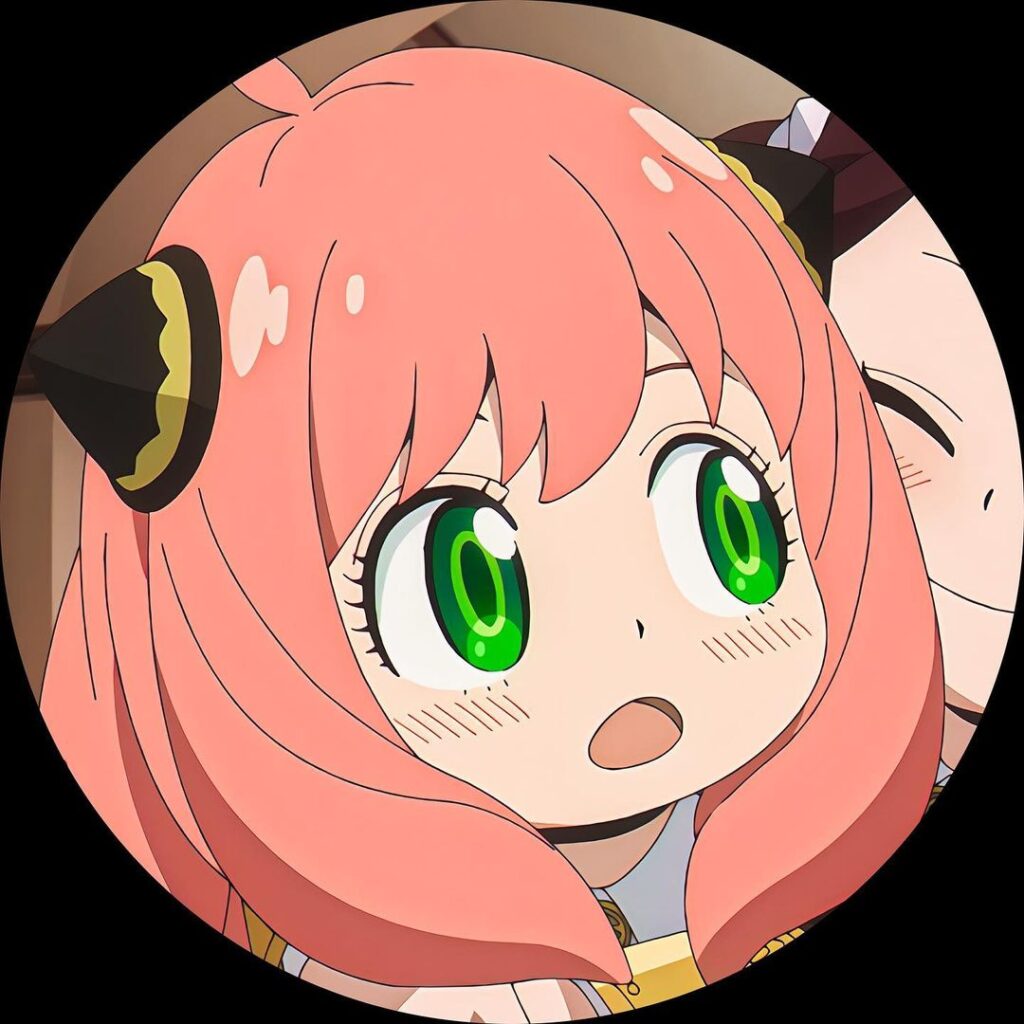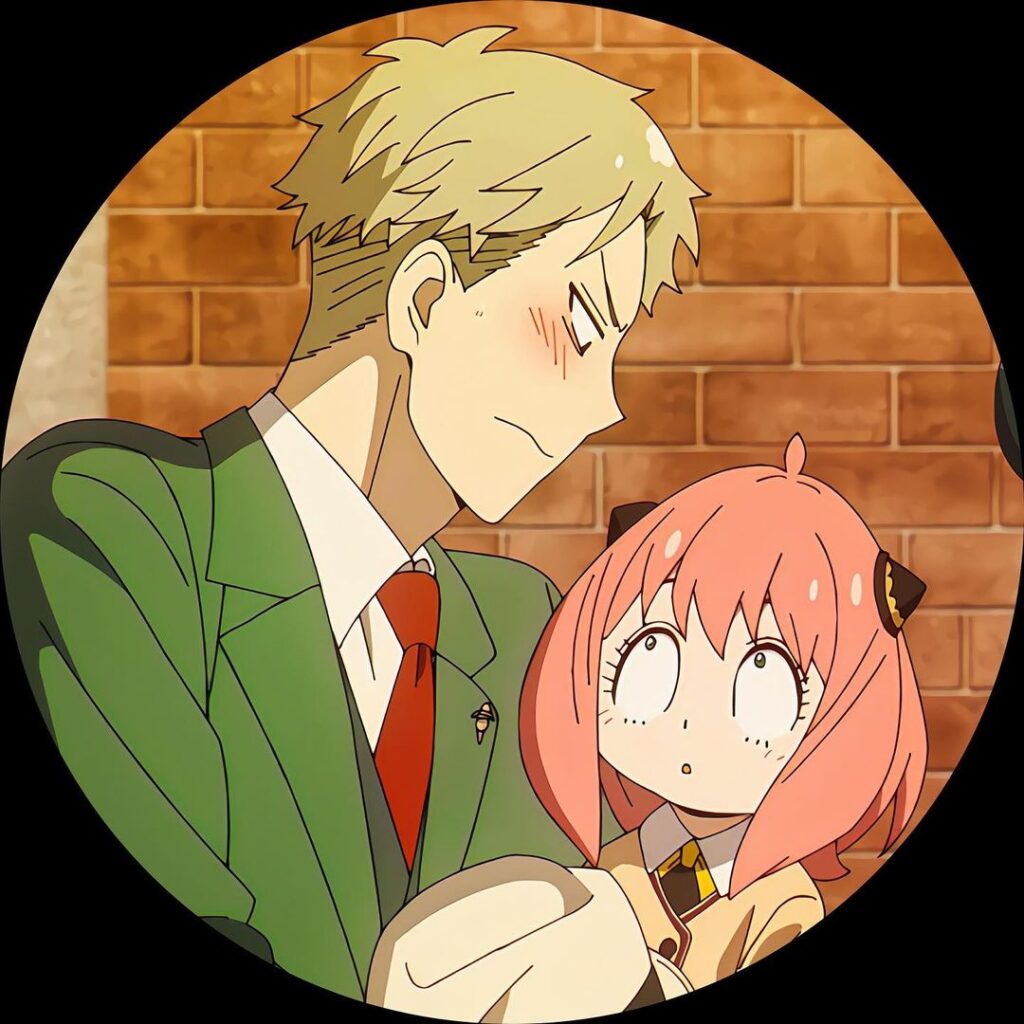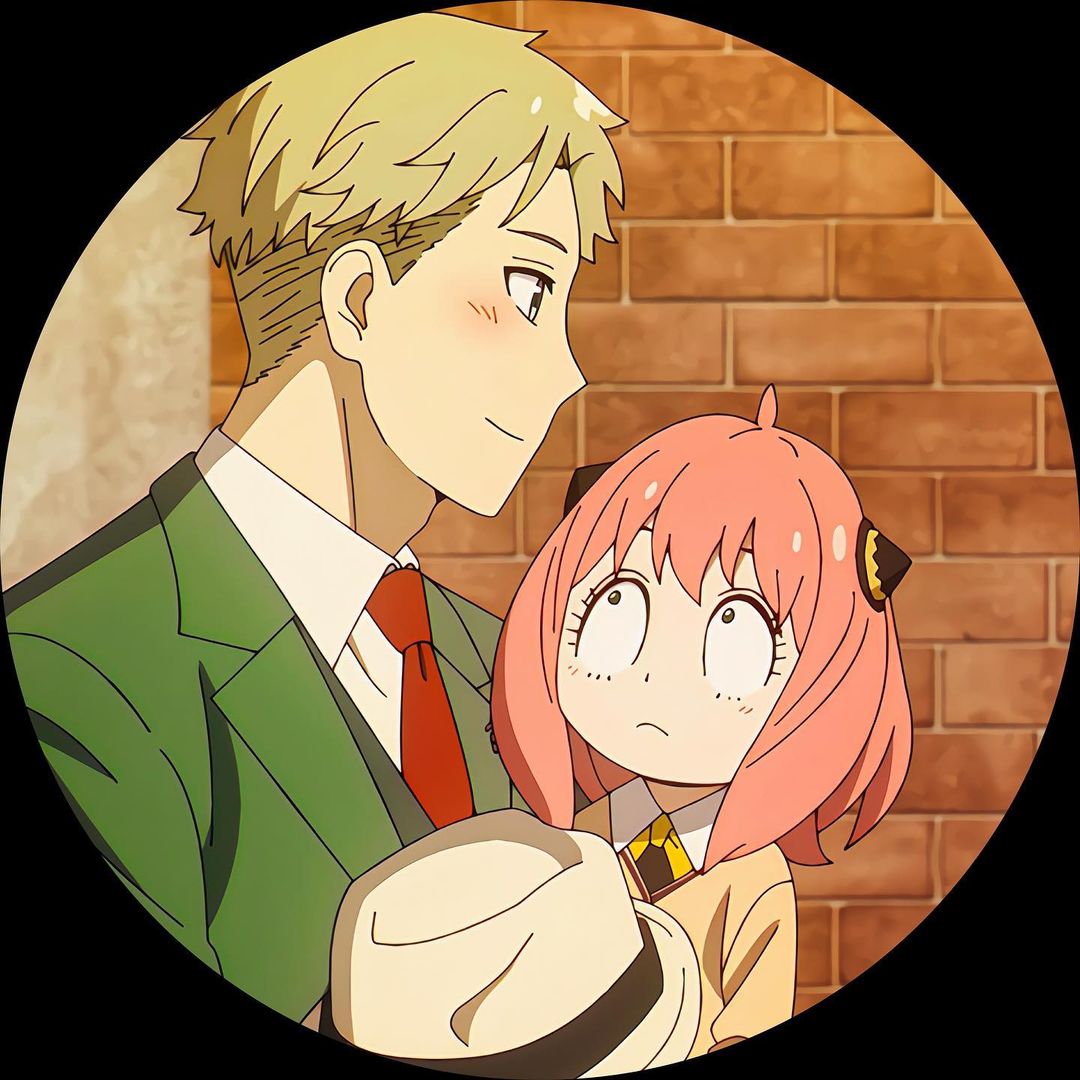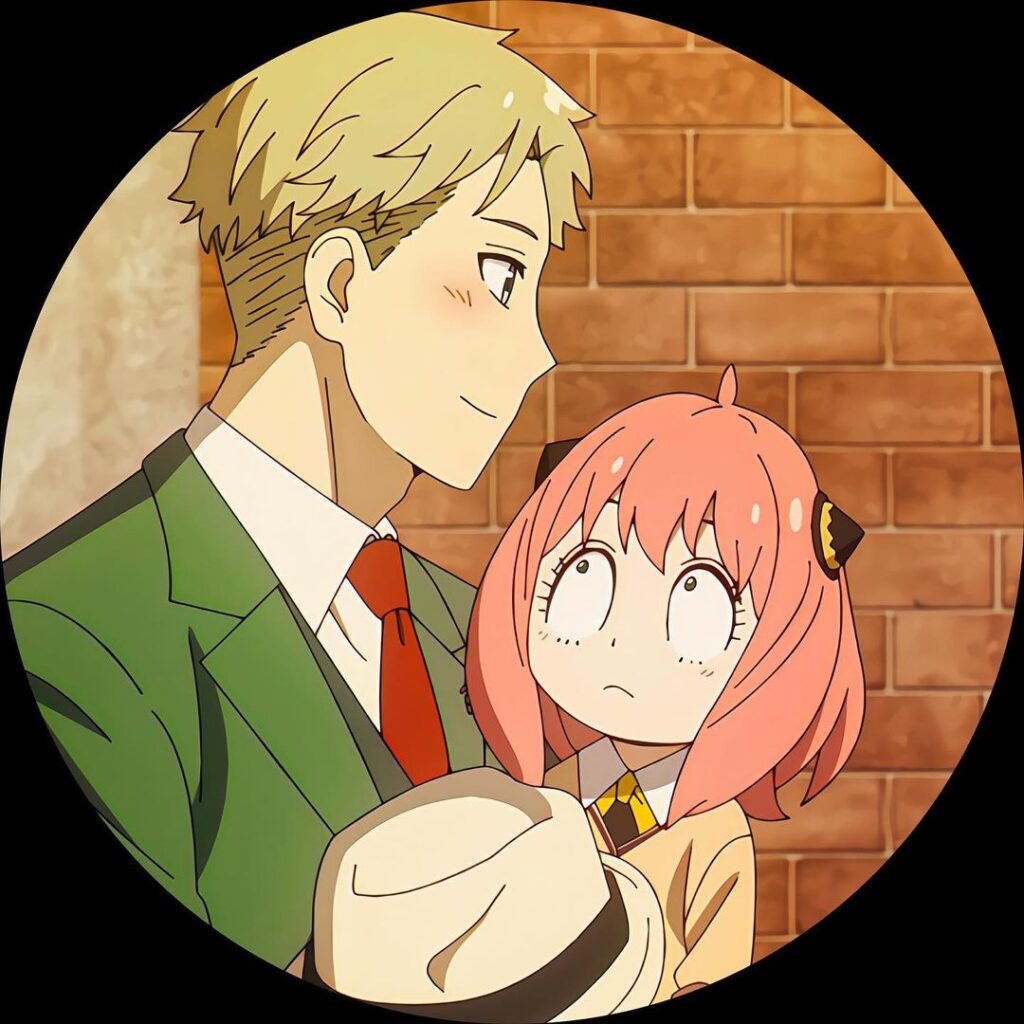 Other Spy x Family Characters