ISTP is one of the sixteen personality types of the Myers-Briggs Type Indicator® (MBTI), a personality test that indicates:
whether an individual is an Introvert (I) or Extrovert (E),
whether they Sense (S) or follow their iNtuition (N),
whether they make decisions based on Feeling (F) or Thinking (T), and
whether they plan their daily life using their Judgment (J) or Perceiving (P).
What Is The MBTI® Personality?
An insightful, self-reported assessment called the Myers-Briggs Type Indicator® (MBTI) determines a person's psychological preferences and personality type.
This assessment aims to place respondents into one of four groups depending on how they view the world and make decisions, allowing them to understand better and explore their personalities.
Click on the image below to know about the anime characters of your specific MBTI Personality Type.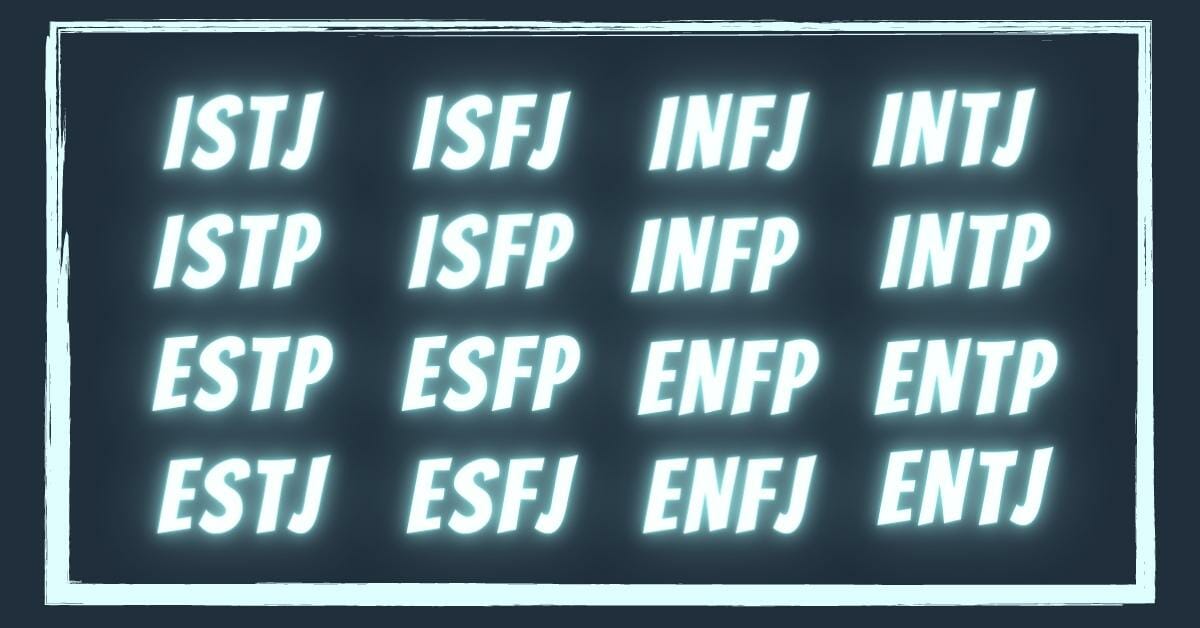 The four categories are Extroversion or Introversion, Intuition or Sensing, Judging or Perceiving, and Thinking or Feeling.
According to this theory, each person favors one trait from each category, resulting in 16 different personality types.
Well, if you don't know your MBTI personality type, you can always take a test
What Is ISTP Personality Type?
The ISTP personality type makes for a very interesting combination of personality traits.
ISTP personality is also called the "Craftsman" or "Virtuoso" type. Individuals of the ISTP personality type are exceptionally hard-working, optimistic people who do their work in their way using inquisitive skills and without attempting to seek assistance from others.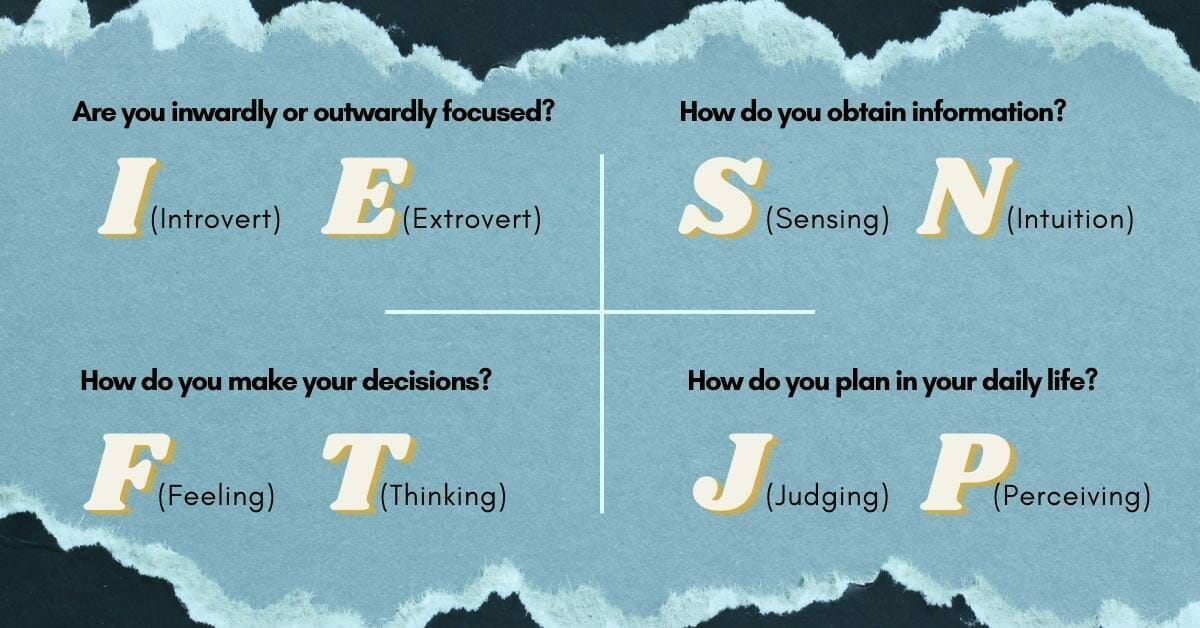 They have a very rational approach to any task, which helps them get the desired results.
Because ISTP individuals tend to be highly independent, they work more efficiently in solitude and mostly prefer keeping to themselves even though they don't mind the company of others.
In anime, these characters are usually quiet, reserved, laid-back ones with a different charm. They are highly skilled in their work and manage to accomplish their tasks effortlessly.
That only adds to the charm of their stoic, most mysterious, and intriguing demeanor.
ISTP characters in anime make for refreshing protagonists, and if they are not the protagonist, they almost always steal the show whenever they appear on the screen.
As you go through the list, see if you can guess which other anime characters fit this personality type!
List Of Anime Character That Are ISTP
20. Shouya Ishida (A Silent Voice)
Shouya Ishida is the male protagonist of the insanely popular anime film Koe no Katachi or A Silent Voice.
He is one of those characters that give you a hard time determining their personality type, but he is indeed an ISTP.
Shouya is a hardworking individual who feels a huge sense of responsibility toward his mother and Shouko Nishimiya, the girl he bullied when he was young.
Though he struggles to cope with his emotions and stops seeing the point of life, he still thinks of logical ways to atone for his past actions and later resolves to make amends with Nishimiya.
Like other ISTP anime characters, Shouya feels more comfortable in his own space but gradually opens up to those who welcome him with warmth.
19. Touka Kirishima (Tokyo Ghoul)
Touka Kirishima, one of the main characters of Tokyo Ghoul, is also an ISTP.
Touka is a very intriguing character. At one glance, she seems irritable. But, as you get to know her, you can tell that she is kind and that her cold demeanor is a defensive mechanism to endure the harsh life of a ghoul.
Despite her rather rude and snappy behavior toward Kaneki initially, Touka is surprisingly warm towards people closest to her.
As an ISTP, she is always vigilant and quick to obtain information from her surroundings.
She prefers operating alone without having to worry about putting others in harm's way.
Touka is also highly adept at using her kagune and stays calm and composes during a fight. The only time she acts brashly is when the fear of losing a loved one or the rage over having lost a loved one takes control of her.
18. Benimaru Shinmon (Fire Force)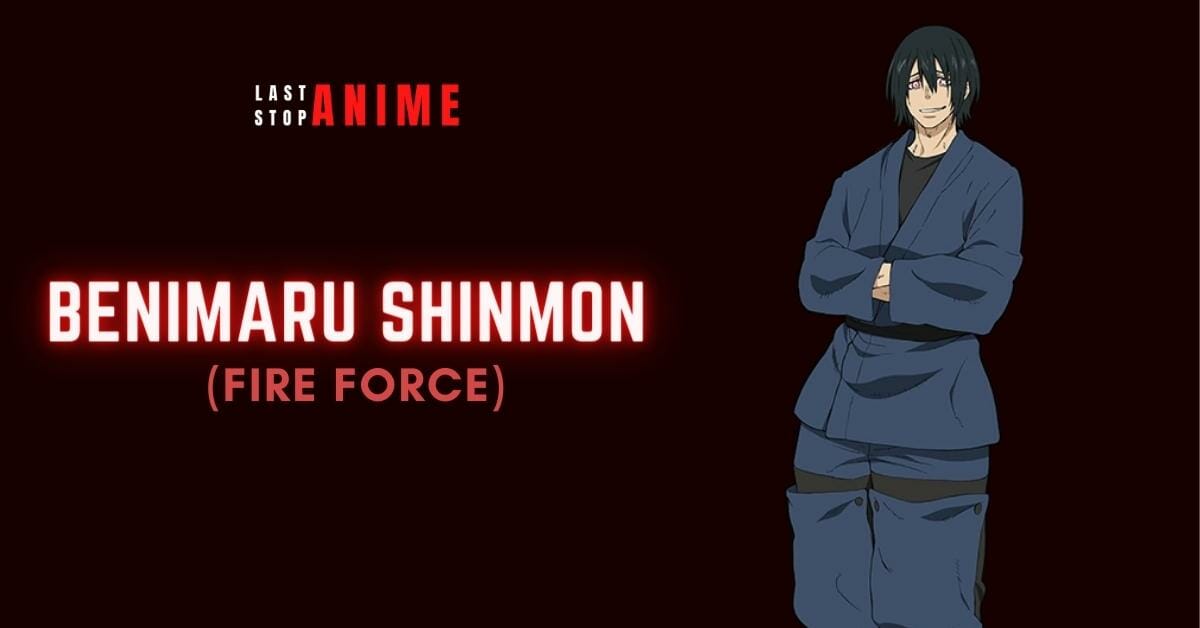 It is impossible not to talk about Benimaru, everyone's favorite from the show, on a list of ISTP anime characters. He is a true ISTP who checks all the boxes of the personality type.
Firstly, Benimaru is considered the strongest of the Fire Force officers. That alone speaks volumes for the mastery of his skills and abilities. He is the captain of the Special Fire Force Company 7.
Another common personality aspect of the ISTP anime characters is that they are mostly but can lose their cool in unusual circumstances.
Benimaru is a bit short-tempered but mostly calm. However, he can get seriously enraged for the lives he cares about and may lose in that fit of rage.
Like many other ISTP anime characters, Benimaru operates on his terms and would instead work independently. But he still trusts his brigade. He has a lot of faith in his brigade and himself.
Also characteristic of this personality type, though he does not show interest in leadership, he has a knack for it and is well-respected by his subordinates.
17. Kishibe (Chainsaw Man)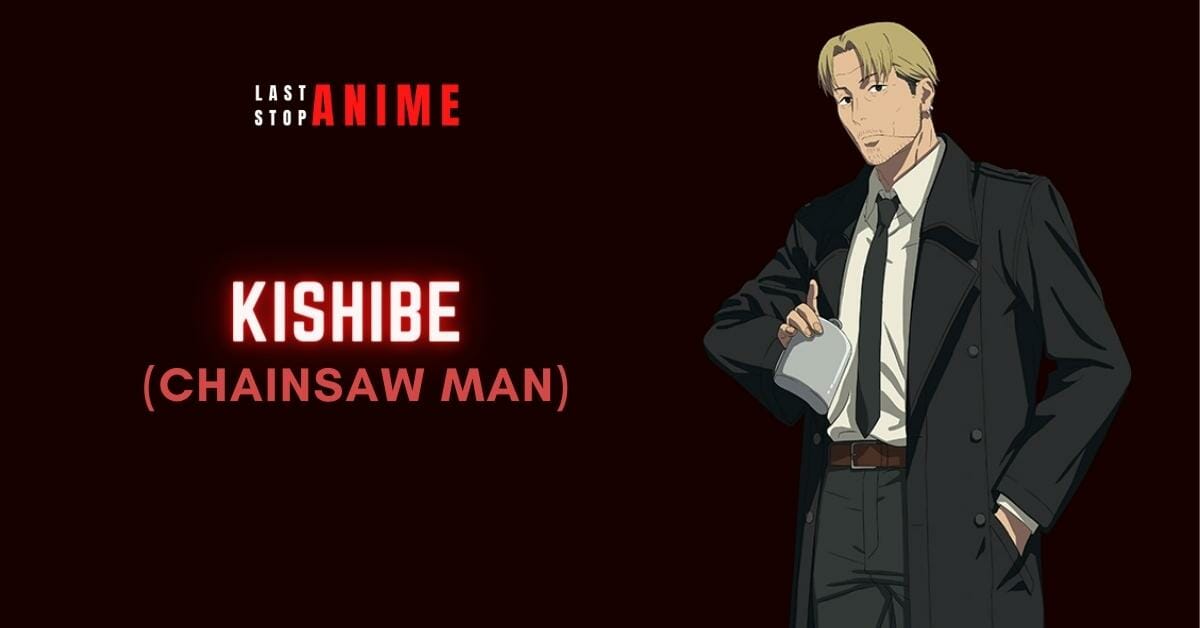 Kishibe is a veteran Devil Hunter with the Public Safety and is part of Tokyo Special Division 1.
Kishibe displays a chilling calmness, all the while destroying the devils. Years of killing devils have made him used to the craziness of his profession, making him a fearsome devil hunter.
He has a stoic face that always carries a deadpan expression, no matter the situation. He does feel emotions, but it never shows on his face.
He is usually a polite, professional, and reserved individual who can take care of most tasks independently. But he also gets along well with whoever he works with, like Denji and Power.
16. Kyo Sohma (Fruits Basket)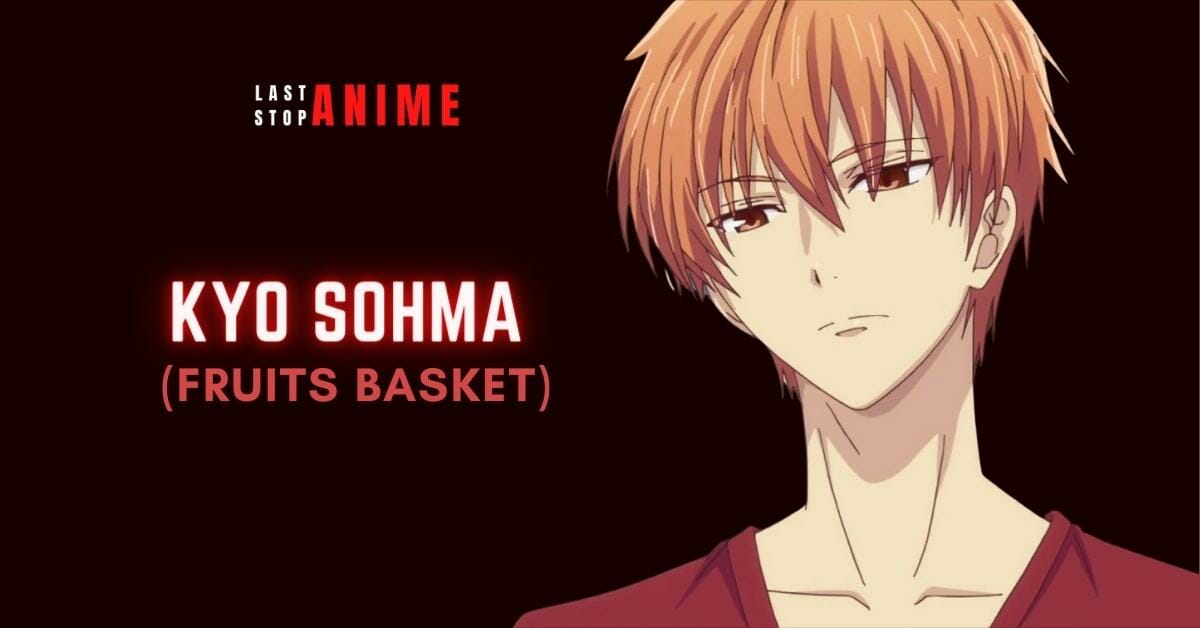 Like other characters from Fruits Basket, Kyo Sohma is a complex and layered character. He is one of the deuteragonists of the series.
His being an ISTP will make complete sense only after understanding all the layers of his character.
Kyo is an emotional individual who often says rude things out of his habit to avoid being close to people. Though he can mix well with others, he chooses to stay away.
Because of his past trauma, he feels protected in his shell. He is scared he might hurt people once they get close to him.
Despite this, Kyo grows as an individual and puts others above his own discomfort in many instances. After learning to accept his own feelings, he eventually even helps those close to him overcome their problems.
15. Dabi (My Hero Academia)
Dabi as an ISTP is interesting, seeing that not many ISTP anime characters are villains.
Dabi is part of the League of Villains, whose quirk renders him the ability to produce blue flames with immense firepower.
He is threateningly calm during battle, mainly due to his confidence in his abilities. As an ISTP, he catches on to small details in his surroundings and uses them to his advantage.
Dabi is a man of few words who does not speak much about anything unrelated to the League's missions and mixes quite well with other members of the League.
It is also why the viewers need help understanding his motivations. But it makes sense why he would join the League of Villains when you learn his backstory.
14. Usui Takumi (Kaichou Wa Maid-Sama!)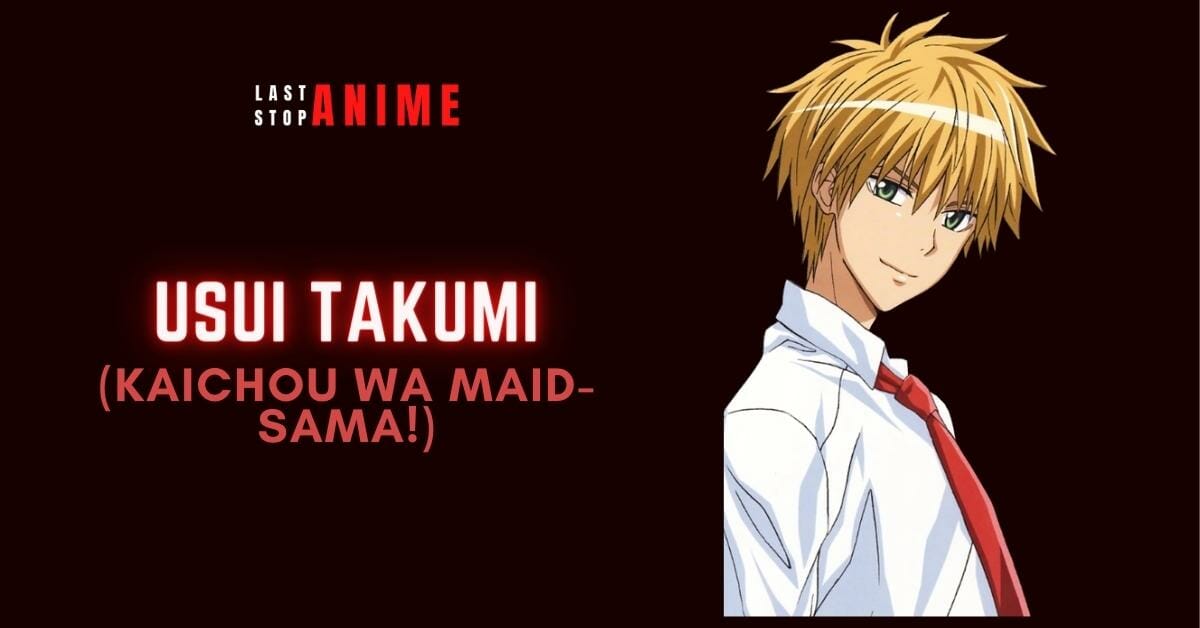 Another popular ISTP anime character is Usui Takumi, the male protagonist of Kaichou wa Maid-sama and the universal crush of the anime community.
It may come as a surprise to you if you have watched the anime or read the manga. Usui is the superstar of his school.
Both swoon over his charismatic personality, and because he also comes off as talkative and chaotic whenever he is on the screen, you may think he is an extrovert.
But the thing is, all the talking Usui does is always with Misaki Ayuzawa, our female protagonist. He more or less does not care or pay mind to anyone else around him.
All the fun and teasing aside, Usui is a warm and affectionate individual who cares deeply about Misaki. He usually speaks less and keeps to himself unless it has something to do with her.
Usui is also wise and mature for his age which is why he can help Misaki grow as an individual.
13. Saitama (One-Punch Man)
Saitama, the main protagonist of One-Punch Man, is an anime character that even non-anime fans are familiar with.
You might be wondering how he is an ISTP. Most ISTP characters have this seriousness about them that makes them intimidating in one way or another.
But if you think about it, even Saitama is quite a serious individual in a show that is basically comedy and action.
Like a true ISTP, Saitama lives in his own world and does his own thing till his simple life becomes thrilling and fun upon meeting a certain cyborg.
He does possess all the skills associated with ISTP traits, but he never needs to actively employ them, thanks to his ability to end any fight with a single punch.
12. Annie Leonhart (Attack on Titan)
Annie Leonhart is one of the most well-written characters in Attack on Titan.
She is a member of the 104th Cadet Corps, known for her distinct combative style and mysterious personality.
When we talk about ISTP anime characters, one thing they will mostly have in common is their tendency to work independently, away from external intervention.
The same is the case with Annie. Often we have seen others trying to interact with her, and while she is not closed off to the idea of interacting with others, she is not enthusiastic about it either.
As an ISTP, Annie is extraordinarily perceptive of her surroundings, allowing her to adapt quickly to unpredictable circumstances.
As seen in the first season, she is capable of carrying out a high-risk mission on her own and doing what needs to be done without getting blinded by emotions.
11. Sherlock Holmes (Moriarty of The Patriot)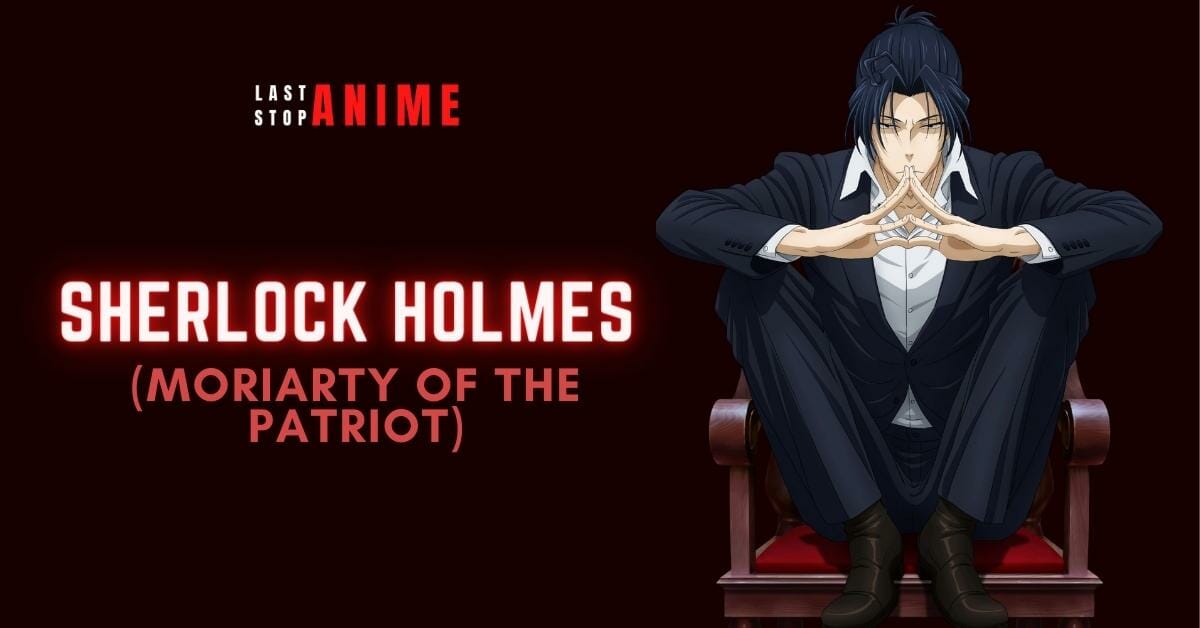 You may know Sherlock, but if you don't know of this Sherlock, you might want to check out Moriarty of the Patriot (especially if you're a fan of anime like Death Note).
Like any other ISTP anime character, Sherlock loves works with his own agendas. He is extraordinarily observant of his surroundings, and not a single bit of detail goes past him.
Sherlock is brimming with prospecting personality traits which is why he seldom goes wrong with his inspections and can always reach a logical conclusion.
Sherlock is mostly by himself immersed in investigations and constantly trying to find answers for cases or out of his personal curiosity.
However, he quickly befriends William and considers him a dear friend, just as he does Watson.
10. Yami Sukehiro (Black Clover)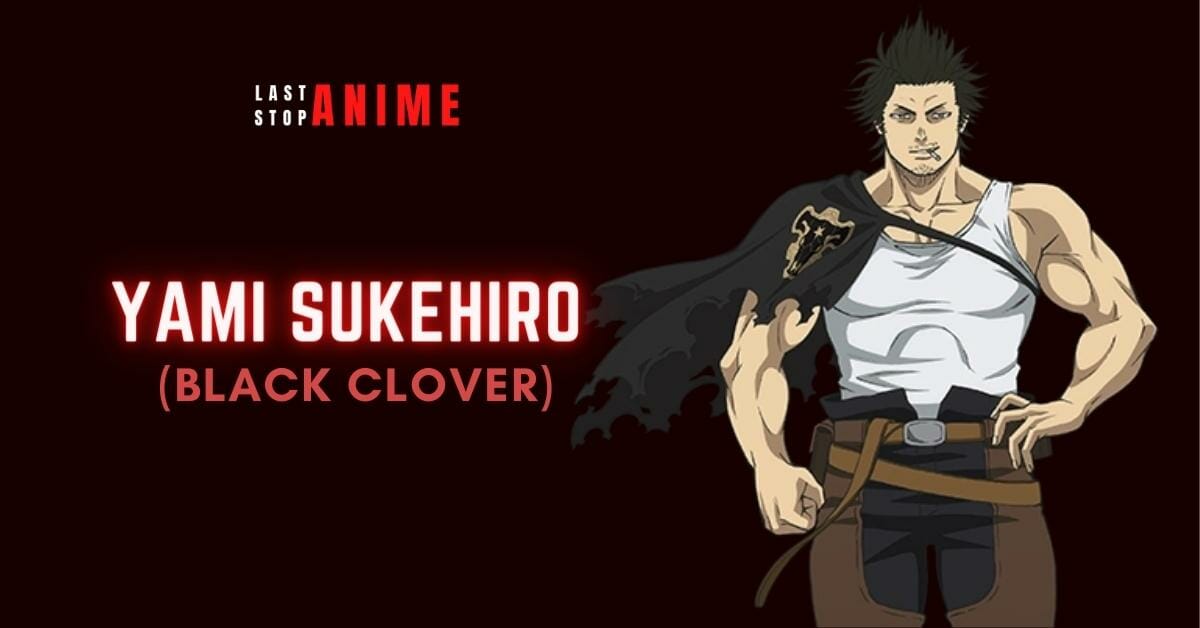 Yami Sukehiro, a fan-favorite character from Black Clover, is the first captain of the Black Bull squad of the Clover Kingdom.
Yami is a quick-tempered man with a snappish personality. You'll most likely catch those hands if you bump into him.
Despite his obvious hot-headedness, he is very calm and quick-witted in battle. He takes no time breaking down his enemy's tactics and coming up with the most effective counter plans.
He also has a good eye for recognizing talent and never discriminates against others based on their social status.
Beneath his prickly exterior, Yami has a gentle heart and genuinely cares about his subordinates. He always pushes them to grow stronger by sending them on risky missions where they can surpass their limits.
9. Shota Aizawa (My Hero Academia)
Shota Aizawa from My Hero Academia is a pro hero and the homeroom teacher of class 1-A at U.A. High.
His quirk, "Erasure," allows him to erase another person's quirk by simply looking at them.
His quirk is impressive but combined with his intellect, sharp perception, and keen observational skills, he is almost unstoppable on the battlefield.
Although Aizawa often takes it easy getting into his sleeping bag in the classroom, leaving class activities to his students, he is very thorough and strict during training.
His appearance makes him seem cold and indifferent, but he truly cares for his students and comrades.
Being a teacher, Aizawa has a great sense of duty toward his students and the school. He is also well-respected by his peers and other heroes.
8. Jotaro Kujo (JoJo's Bizarre Adventures)
Jotaro Kujo is another iconic ISTP anime character who is the main protagonist of the third part of JoJo's Bizarre Adventures, Stardust Crusaders.
Jotaro is a delinquent who appears rough around the edges but has a good heart and clear conscience. He is also fiercely loyal to people close to him.
He is exceptionally perceptive and sharp-witted during fights and can quickly adapt to the most unpredictable and bizarre predicaments without breaking a sweat.
Jotaro usually doesn't lose his cool, but if there is a chance he does, it does not show on his face. It helps him appear threatening to his opponents, making them think he always has the upper hand.
His aloof nature and constant neutral expression are a big part of his charm.
7. Shinei Nouzen (Eighty-Six)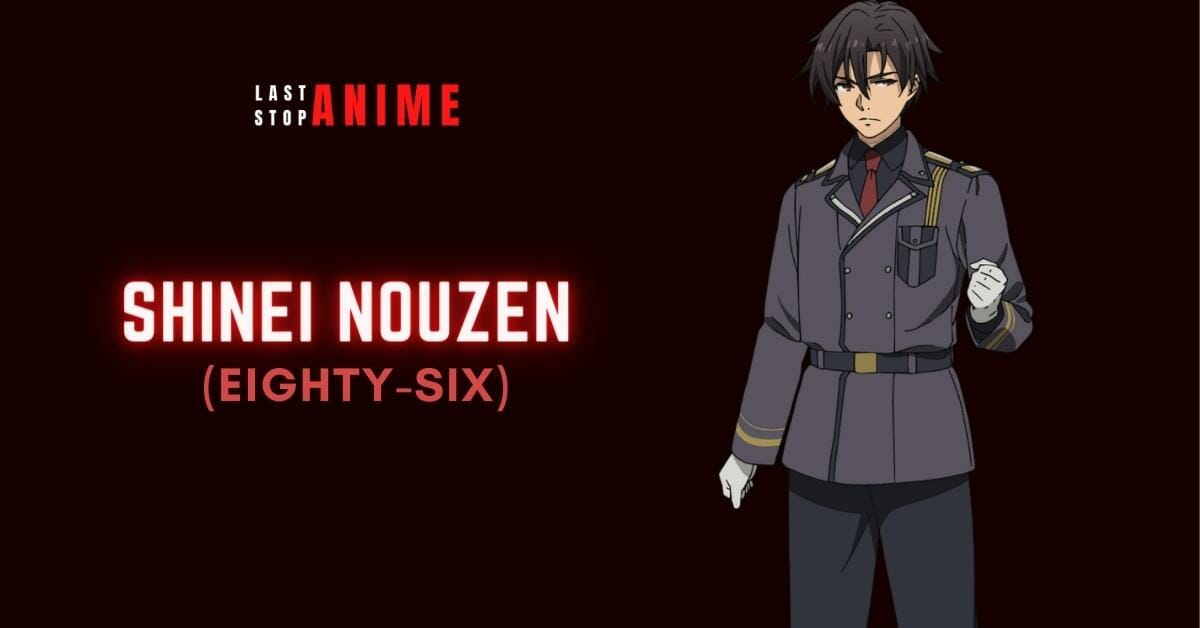 Shinei Nouzen, one of the main characters of the anime Eighty-Six, is the perfect representation of the ISTP personality type.
Shinei, codename "Undertaker," is the leader of the Spearhead Squadron, considered an elite Processor who has survived five years on a battlefield where the survival rate is unbelievably low.
Shinei, like most other ISTP anime characters, has a calm demeanor that adds to the character's charm.
Despite being constantly under immense pressure and extremely high-risk situations, he never loses his cool and mobilizes his squad effectively to lower casualties to the minimum.
It is all thanks to his quick thinking and incredible perception of his surroundings.
Although Shinei likes keeping to himself and reading a book when his squad is not on the battlefield, he does not dislike the presence of his squad mates around him.
You can tell that he may be a good squad leader, but if he had a choice, he would rather fight independently and play by his own rules than follow the design.
6. Shinya Kogami (Psycho-Pass)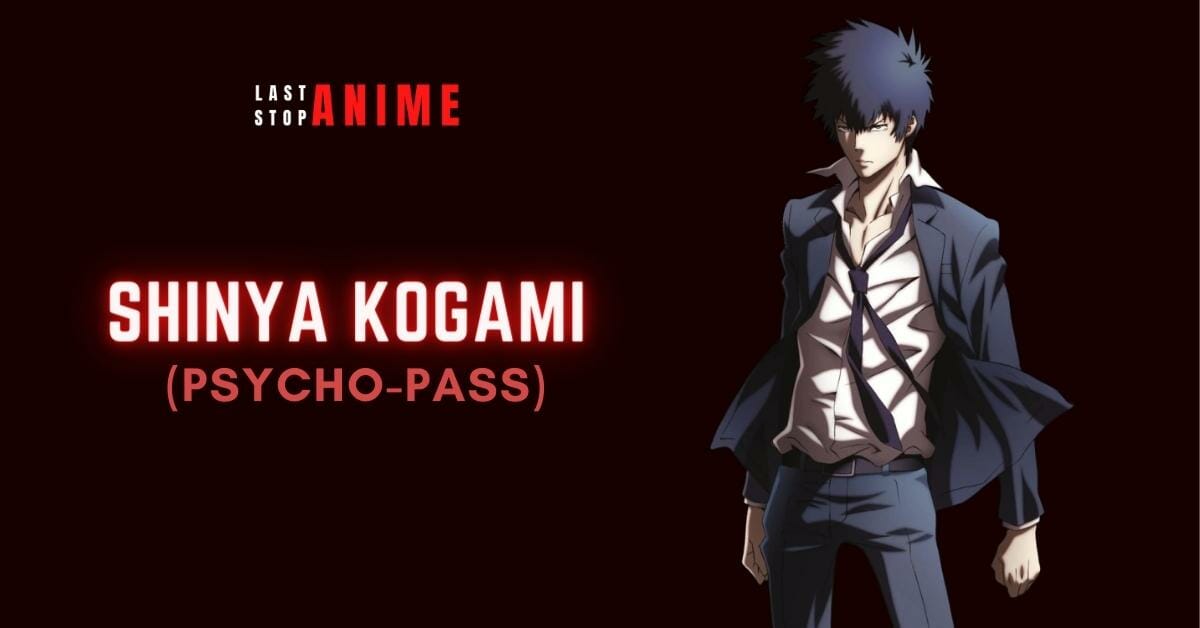 Shinya Kogami, the male protagonist of Psycho-Pass, is an enforcer, an ex-with a raised crime coefficient, still working with the police and getting his hands dirty.
Like other ISTP anime characters, Kogami is very skilled at his work. Typical of an ISTP, he is highly perceptive, and his deductive skills are second to none.
He can analyze situations at the speed of light and take action without wasting time.
Kogami is a capable leader and a reliable work partner. He has saved Akane from dangerous circumstances many times with his intellect and experience.
Apart from that incident, after which he became an enforcer, Kogami always appears calm and unfazed, even under immense pressure.
Also, like other ISTPs, Kogami can work most efficiently on his own, and he appears more fitting in a place that does not tie him down with rules and restraints.
5. Ash Lynx (Banana Fish)
Arslan Jade Callenreese, or Ash Lynx, the protagonist of the anime Banana Fish, is one of the best-written ISTP anime characters on this list.
At seventeen, he is a charismatic gang leader in Manhattan who has a lot of influence but is always wary of others and does not trust anybody easily.
Even though he is familiar with several people, he is close only to his friend, Shorter, and later to Eiji.
Determining Ash's personality type may be a challenge initially, but after a careful character analysis, you can tell that his personality traits are characteristic of a typical ISTP.
Like a few other ISTP anime characters on the list, Ash is a capable leader, yet he works better independently.
He has an IQ of 200, is highly observant of his surroundings, is very knowledgeable, and is well-versed in language for someone who didn't even complete middle school.
His exceptional intellect and keen perception allow him to evade even the trickiest of situations.
4. Spike Spiegel (Cowboy Bebop)
Here we have an iconic anime character from an iconic anime! Spike Spiegel, the main protagonist of Cowboy Bebop, one of the most loved anime characters of all time, is an ISTP.
He is a bounty hunter and a former member of a crime organization.
Spike has a nonchalant attitude and always looks uninterested in everything around him unless it is his job.
He claims to have no interest in being a good person, but a few instances prove otherwise.
He is highly skilled in combat, and his movements during a fight look simultaneously effortless and unpredictable.
Typical of ISTP personalities, Spike prefers being in his personal space, and though he dislikes the company of his other crew members initially, he gradually grows a liking to them.
3. Roronoa Zoro (One Piece)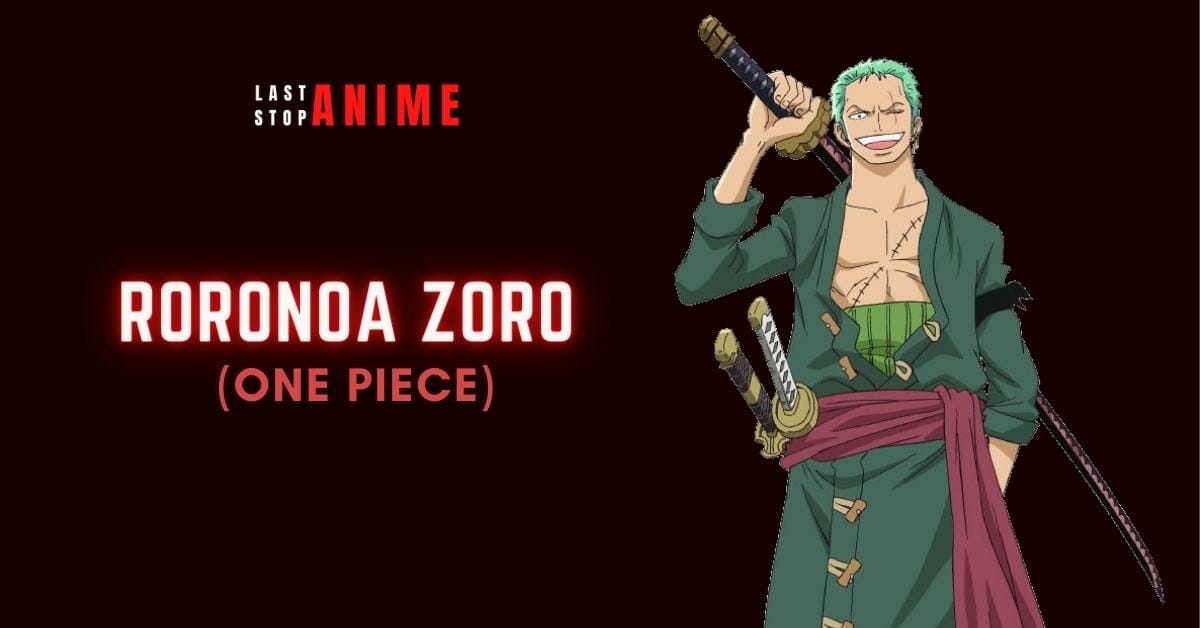 Zoro is one character from One Piece that is impossible to dislike. He is very well-loved in the anime community and is every other person's favorite anime character.
He is a member of the Straw Hats with a distinct Three Sword Style that he has mastered through rigorous training since childhood.
As an ISTP, Zoro is highly perceptive and displays incredible deductive skills during combat. Whether a team or solo battle, he can adapt readily to any situation.
Zoro likes keeping to himself even when he is with his friends. He likes having them around nearby while he is in his own space.
He is extremely loyal to Luffy and the Straw Hats and can go to great lengths to protect them.
Zoro is usually calm, except for his little outbursts as part of the crew's antics. He has a chill attitude but has great determination when he needs to get something done.
2. Guts (Berserk)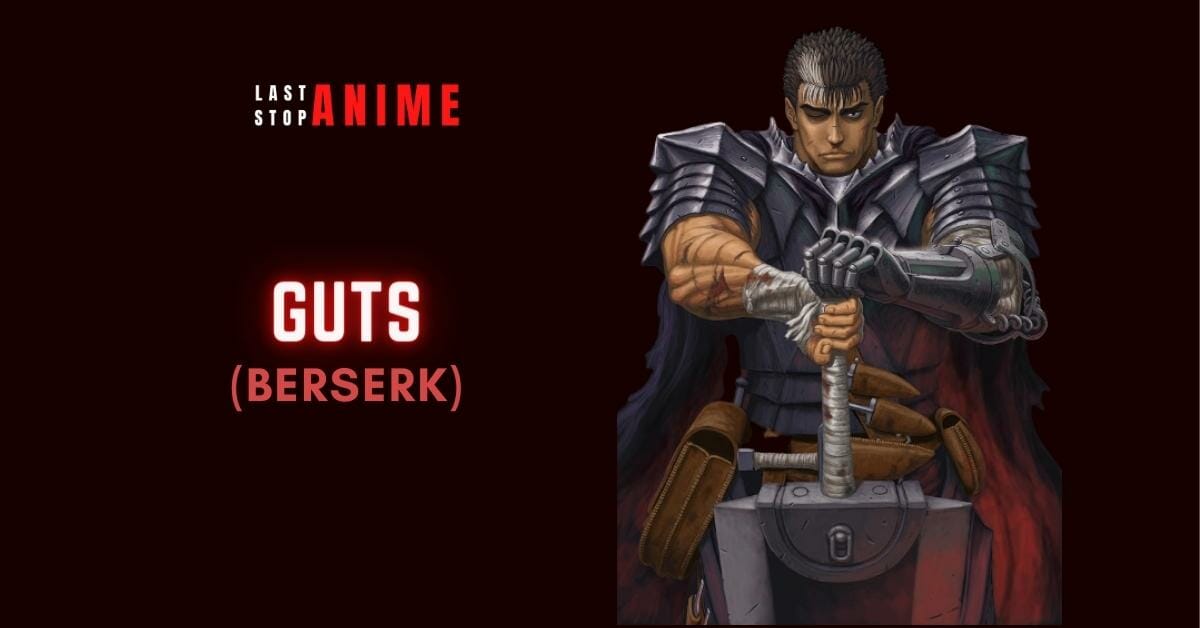 Guts, the protagonist of Berserk, is not only one of the best-written ISTP characters but one of the best-written anime and manga characters in general.
Guts is an ex-mercenary who is marked by death and is on the search for the one who betrayed him and made his life absolute hell.
Guts is a quiet guy, a lone wolf who makes his own decisions and does not trust anybody. Not like he has any choice, as anyone who tries to enter his world will suffer because of Guts' cursed fate.
Guts is an exceptional swordsman who has honed his skills to the maximum, growing up as a killing machine.
Even though he is dangling between life and death the entire series, he is unbelievably tenacious and successfully breaks out of the fangs of death every time.
Before the betrayal, we can see that although Guts does not often express his emotions, he cares deeply about his comrades.
1. Levi (Attack on Titan)
And lastly, everyone's favorite, the star of Attack on Titan, the one and only Levi!
Levi is a typical ISTP. He has a stoic demeanor and mostly keeps to himself but doesn't show any dislike towards his company.
Levi is the leader of the special operations squad of Survey Corps, known as "humanity's strongest soldier" and the worst enemy of the Titans.
He is highly skilled in maneuvering the ODM gear and uses his inquisitive abilities to work around it, a true mark of an ISTP.
Levi is impressively level-headed and possesses an exceptional ability to function almost unaffectedly like a badass, even in worst-case scenarios. He has a pragmatic approach to his tasks and can think of solutions quickly.
Levi is better off doing his own thing rather than having assistance, as the latter is bound to be more of a hindrance than a help to him.
He likes to be independent and functions better without the interference of others.
Without a doubt, Levi is the most well-loved ISTP character in the world of anime and manga.
Some other famous ISTP anime characters
Soul Eater Evans (Soul Eater)
Taki Tachibana (Your Name)
Alucard (Hellsing Ultimate)
Son Hak (Yona of The Dawn)
Kazuto Kirigaya (Sword Art Online)