Have you ever wondered which anime characters you share your MBTI personality or Myers Briggs? If you don't know your MBTI personality type, you can always take a test on the MBTI website.
What Is The MBTI® Personality?
An insightful, self-reported assessment called the Myers-Briggs Type Indicator® (MBTI) determines a person's psychological preferences and personality type.
This assessment aims to place respondents into one of four groups depending on how they view the world and make decisions, allowing them to understand better and explore their personalities.
Click on the image below to know about the anime characters of your specific MBTI Personality Type.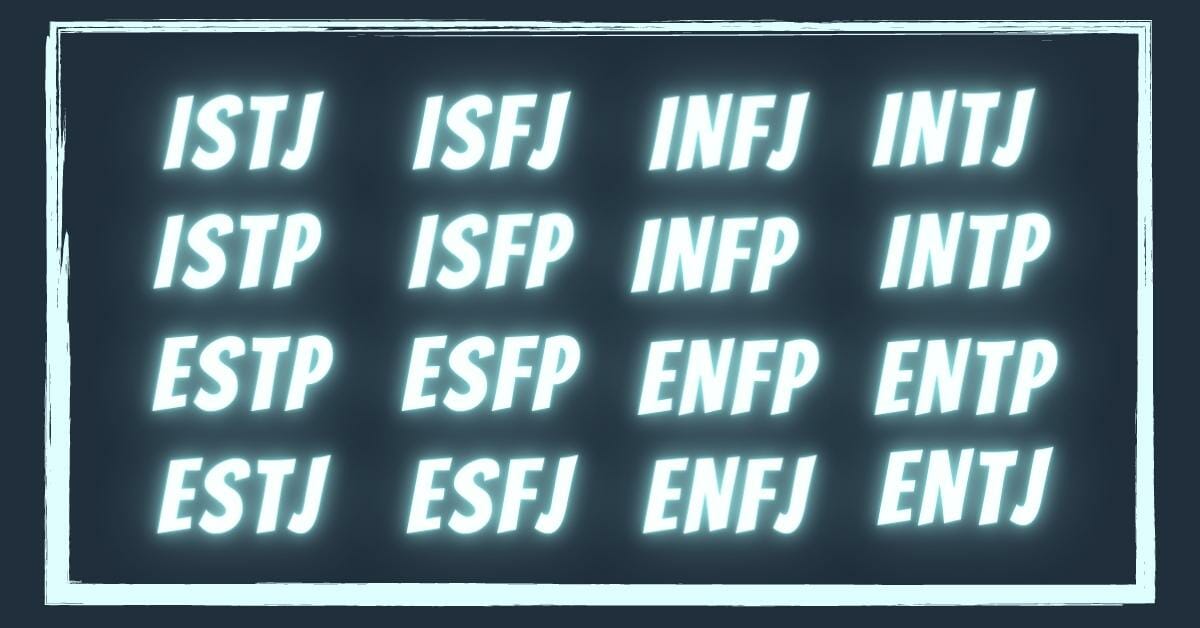 The four categories are Extraversion or Introversion, Intuition or Sensing, Judging or Perceiving, and Thinking or Feeling.
According to this theory, each person favors one trait from each category, resulting in 16 different personality types.
Well, if you don't know your MBTI personality type, you can always take a test
The ISTJ Personality type
The people of the ISTJ personality type are honest and straightforward. They state things as they are without mind games or manipulation.
They are detail-oriented organisers, planning things for the future. If their work is not done, they become restless.
They use logic while approaching any problem. While solving the problem, they tend not to be swayed by distractions, instead being focused on the task at hand.
They have an endless love for order and laws. But this causes them to be stubborn in their old ways. Any new ideas that come their way get rejected because of this.
It's one of the most common personality types found in 12% of the population but is more famous among males(16%) and very rare in females (7%).
What does ISTJ stand for?
A Logistician (ISTJ) is a person with the personality traits of being introverted, sensing, Thinking and judging.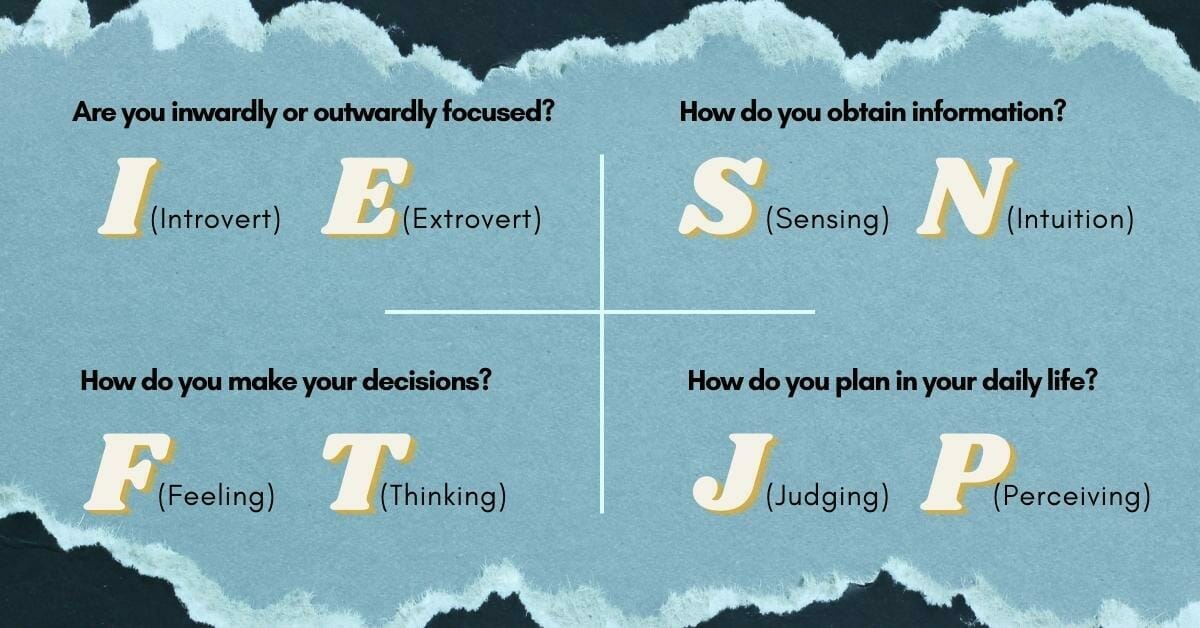 The ISTJ personality type is denoted by four letters, each of which stands for an important personality feature: Introverted, which energizes them; Sensing, who focuses on facts and details rather than ideas and concepts; these characteristics are reflected in their Thinking, which helps them make decisions, and Judging, which they prefer over being flexible and spontaneous.
ISTJ personality types tend to live in the present. They like soaking up information about the world around them.
What are ISTJ personality types' strengths and Weakness?
| Strengths | Weaknesses |
| --- | --- |
| Productive | Insensitive |
| Logical | Stubborn |
| Organized | Judgmental |
| Reliable | Rigid |
ISTJ Personality Type In Anime
In anime, ISTJs are shown as calm and practical. They make decisions based on reality without letting any emotions rule over them.
ISTJs have the desire to be responsible in everything they do. They will take all work upon themselves and assume full control.
But this, unfortunately, means that they take the blame for themselves if something goes wrong. A thing they do that can hurt people is being blunt.
They are fiercely protective, and their need to be honest hurts people sometimes. People may judge them for being insensitive and cold.
They like law and order. Moreover, they follow them strictly, rarely deviating from the rules. This can make them look uptight.
With all this, we are counting our picks for the 15 Best ISTJ Characters in Anime. This list will save you the trouble of searching a personality database to find which anime characters you share with your MBTI personality.
1. Mikasa Ackerman – Attack On Titan
Number of episodes: 87+8 OVAs
Number of seasons: 4
Genres: Action, Dark Fantasy, Drama
Where to watch: Crunchyroll, Funimation
Mikasa Ackerman is the female lead character of Attack on Titan and the top-ranked member of the 104th training corps.
She is a fierce woman with a strong sense of right and wrong. There are many instances in the anime where Mikasa has done what she needs to do rather than acting on emotions.
As for loyalty, she is loyal not only to Eren but to others as well. Even though she joined the survey corps due to Eren, she has fulfilled her duty and has always been a reliable mate.
Whenever she is on the screen, she is mostly seen as practical and rational. She is one of everyone's favorite characters, irrespective of gender. She is also a role model for many females.
2. Megumi Fushiguro – Jujutsu Kaisen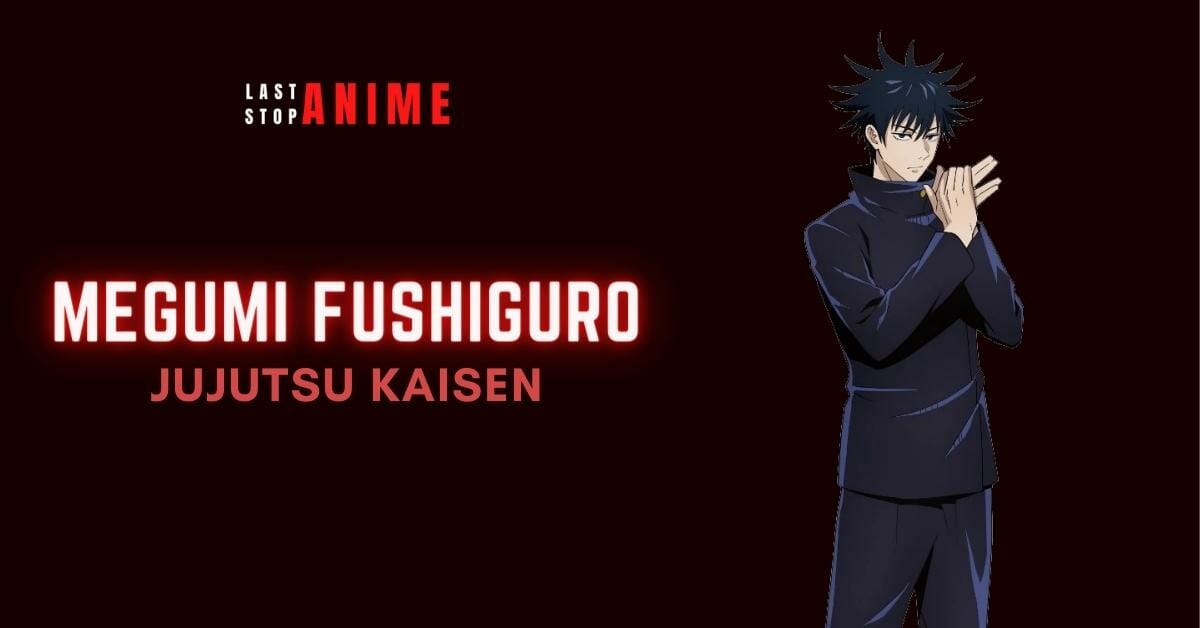 Number of episodes: 24+ movie
Number of seasons: 1
Genres: Supernatural, Adventure, Dark Fantasy
Where to watch: Crunchyroll, Funimation
Megumi Fushiguro is a grade 2 Jujutsu sorcerer and one of the main characters from JJK. He is a first-year student at Tokyo Jujutsu High, along with Itadori Yuji and Nobara Kugisaki.
Megumi is truly an ISTJ character. He is a very serious, aloof, and calculated type of person. He is very thoughtful, but sometimes these thoughts and logic make him quite judgemental.
But like that, he is very reliable and trustworthy, which is clear every time he comes on the screen. Yuji also once said, during the mission of the juvenile detention center, how reliable he is for saving people.
Not only that, but he also stays grounded and logical even in stressful conditions. Even Sukuna took a liking to him because of his personality.
3. Giyu Tomioka – Demon Slayer
Number of episodes: 44
Number of seasons: 2+ 1 Movie
Genres: Action, Fantasy
Where to watch: Crunchyroll, Netflix
Giyu Tomioka is one of the nine hashiras in Demon Slayer. He is the major supporting character of the story.
He was the one who sent Tanjiro to his master to become a Demon slayer and to accomplish his goal of bringing his younger sister back to human form. Not only that, but Giyu also supported Tanjiro and Nezuko during hashira's meeting.
Being an ISTJ anime character, Giyu is very practical, logical, and judgemental. He didn't even trust the demon Nezuko and attacked her, despite Tanjiro's screams telling him that she was different.
Giyu only stopped and helped when he saw it with his own eyes. Like other ISTJ anime characters, Giyu is also very reserved, which is always mocked by the other hashira Shinobu.
4. Kageyama Tobio – Haikyuu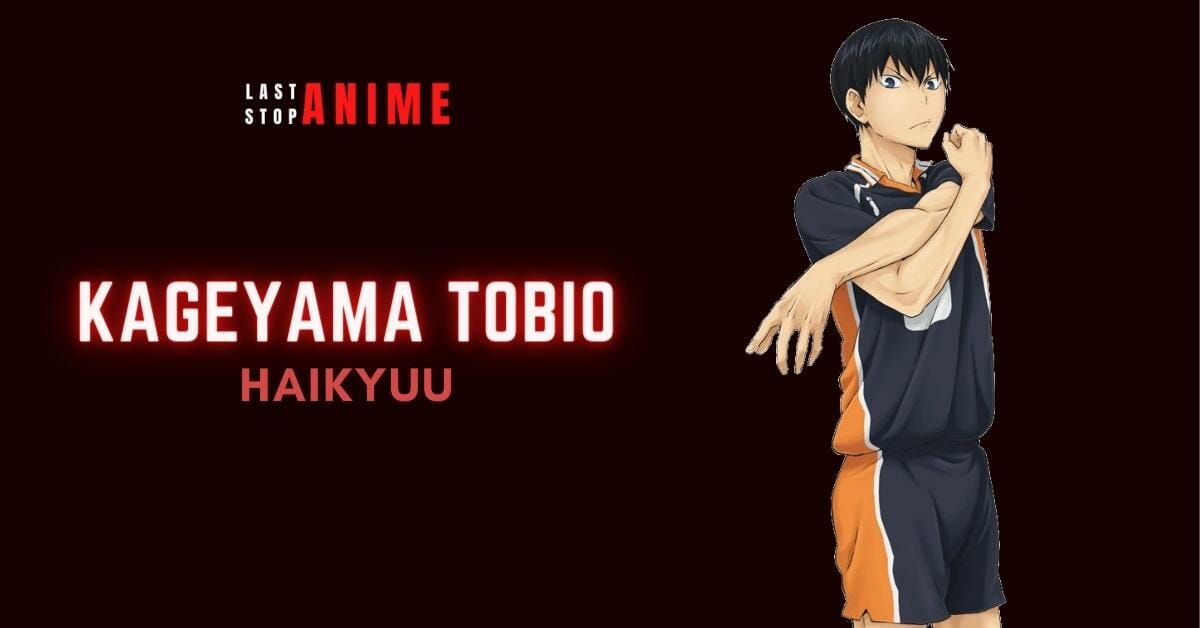 Number of episodes: 85+ 6 OVAs
Number of seasons: 4
Genres: Sports
Where to watch: Crunchyroll, Netflix
Another one of the ISTJ anime characters is Kageyama Tobio. He is one of the main characters of Haikyuu and the starting setter of the volleyball team of Karasuno High School.
He is very intelligent, talented, and a genius in volleyball, just like a prodigy child. But, because of that, he becomes judgemental and insensitive towards his other teammates.
However, after coming to Karasuno as a first-year student, he learned how to be a reasonable and reliable person and can shine.
As a true ISTJ anime character, Kageyama is highly logical and carefully composes his actions. He always looks out for the smallest details, structures, and rules, even in a very stressful situation which has proven to be a big asset for Karasuno.
Kageyama is very productive. Like other ISTJ anime characters, no matter how much of a genius he is, he does not possess the ability to share emotions and struggles.
5. Violet Evergarden – Violet Evergarden
Number of episodes: 13
Number of seasons: 1
Genres: Drama, Fantasy
Where to watch: Netflix
Violet evergarden is yet another ISTJ anime character from the anime of the same title. Evergarden is the anime's protagonist and was considered a tool or a weapon until a major named Gillert took her into his care.
Due to her surroundings and everyone's treatment before, Violet evergarden struggles with emotions. She sometimes comes out rude or insensitive.
When Gillert found her, she could not even speak or understand any words except the order of "kill". However, major Gillert helped her.
He taught her speech, writing, and other things that made her more expressive. Violet is very polite, careful, and deliberate, and she is the girl one can depend on for their life.
She is responsible and very loyal and always fulfills her task or promises to the people she has committed to.
6. Aki Hayakawa – Chainsaw man
Number of episodes: 12
Number of seasons: 1
Genres: Action, Fantasy
Where to watch: Netflix
Aki Hayakawa is a very important character, a public safety devil hunter from chainsaw man.
He is a serious type of person who is quite blunt and honest which sometimes comes out very rude. However, he is a softhearted man who hates to see people get hurt.
Aki can be described as quite willful and determined. He is a person who can put his life in danger to save others, especially his close friends which makes him a very reliable person as well.
Additionally, he is very observant and composes his actions carefully. This well-organized person always remains calm, grounded, and logical.
Being an ISTJ character, he also didn't acknowledge and trust Denji until he proved himself to him step by step.
7. Neji Hyuga – Naruto
Number of episodes: 220
Number of seasons: 5
Genres: Action, Adventure, Fantasy
Where to watch: Crunchyroll, Funimation
Like the characters mentioned above, Neji was also a prodigy child. He was a genius and was the number one genin of Konoha.
Neji was the shinobi of Konoha from the Hyuga clan. Neji was once a very sweet boy, but after his father's death, he met his fate, which changed him completely.
But after a fight with Naruto, he comes back to his personality. Neji is reserved but willful. He is a responsible person and is reliable and loyal in countless ways.
Stubborn and rigid as hell, Neji only paid attention to Naruto's words and ideology and accepted them when he met a defeat from "failure" in a fight with the "genius".
A personality trait of an ISTJ is to only believe in practical applications rather than personal feelings, which is seen in Neji too.
8. Genos – One Punch Man
Number of episodes: 24+ 13 OVAs
Number of seasons: 2
Genres: Action, Comedy
Where to watch: Crunchyroll, Funimation
Genos is a cyborg who has become a disciple of Saitama. His demeanor is serious, and you will not catch up cracking jokes anytime soon.
His love for going by the book is seen when he learns that Saitama has done his training to achieve powers in an extremely mundane way. He does not believe that something like that could happen.
Genos is judgmental of how Saitama knocks out people with just one punch and is therefore learning under him. He believes that this way, he can understand Saitama's secret.
As an ISTJ personality type, he likes getting straight to the point. He tells other people so, especially when they try and pester Saitama. He can be very rude sometimes.
From the start, he is a responsible boy with a strong sense of justice. This is why he is one of the ISTJ anime characters in this list.
9. Tenya Iida – My Hero Academia
Number of episodes: 113+ 6 OVAs+ 3 movies
Number of seasons: 5
Genres: Action
Where to watch: Crunchyroll, Netflix
Tenya holds himself in high regard and is usually the one to follow all rules. He only broke any rules when he set out to avenge his brother.
Tenya is the representative of his class and keeps everything in order. He is serious about his studies and dedicated to being a Pro Hero.
He quickly jumps to conclusions and tends to act on them swiftly. An example is when he assumed Izuku figured out the nature of the UA exam. Since then, he has held him in high regard.
As one of the ISTJ anime characters, he is strong-willed and values duty above all else. He works hard constantly to keep the name of his family high.
He can be oblivious and straightforward during social interactions. This makes people think he is rude and insensitive. Nevertheless, he always works on improving himself and working on his errors.
10. Kuchiki Byakuya – Bleach
Number of episodes: 366+ 4 movies
Number of seasons: 16
Genres: Action, Adventure
Where to watch: Crunchyroll, Funimation
Kuchiki Byakuya is the head of the Kuchiki clan, one of the four great noble clans in the soul society. He is also the captain of the 6th division in Gotei 13.
Even in serious situations, he maintains his calm demeanor. He likes his name to be treated with respect, so he dislikes anyone who does not say it correctly.
As the head of a noble family, he is all for law and order and wants to live a peaceful life. But later in the series, he understands that the law is not perfect.
He will be fiercely loyal to the people he cares about and will not go back on his word. He takes Rukia under his wing as he had promised Hisana he would protect her.
Byakuya is open-minded and tends to learn from his mistakes. After knowing that his icy exterior hurts Rukia, he becomes more expressive of how much he cares about her.
His level-headed self and love for order make him a good ISTJ anime character.
11. Teru Mikami – Death Note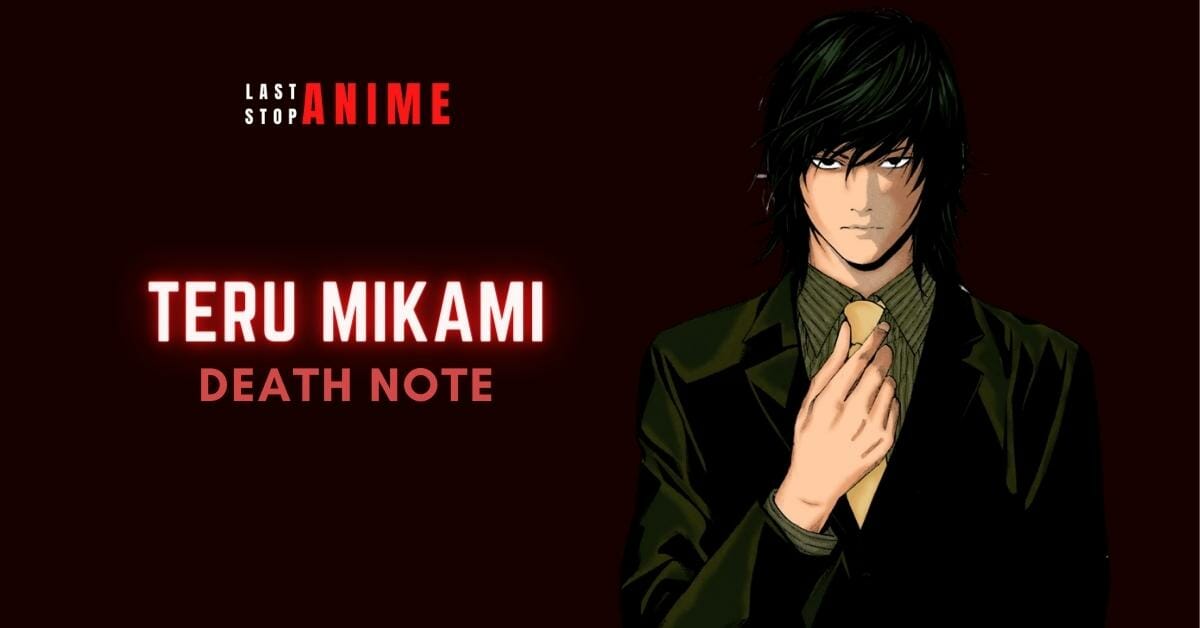 Number of episodes: 37+ 2 Specials
Number of seasons: 1
Genres: Supernatural, Suspense
Where to watch: Crunchyroll, Netflix
Mikami is the prosecutor chosen as the Hand of Kira by Light in Death Note. He dislikes lazy people and considers Kira a "God".
His desire for order and justice is so intense that he partakes in Kira's evil activities. For him, only two categories of people exist, either good or evil.
He shows a sense of duty, although towards the wrong things. He does not care if he takes the life of an innocent as long as it serves a higher purpose.
Mikami may suffer from mental problems because of his traumatizing childhood. His emotions go haywire after he loses his faith in Kira.
12. Langa Hasegawa – Sk8 The Infinity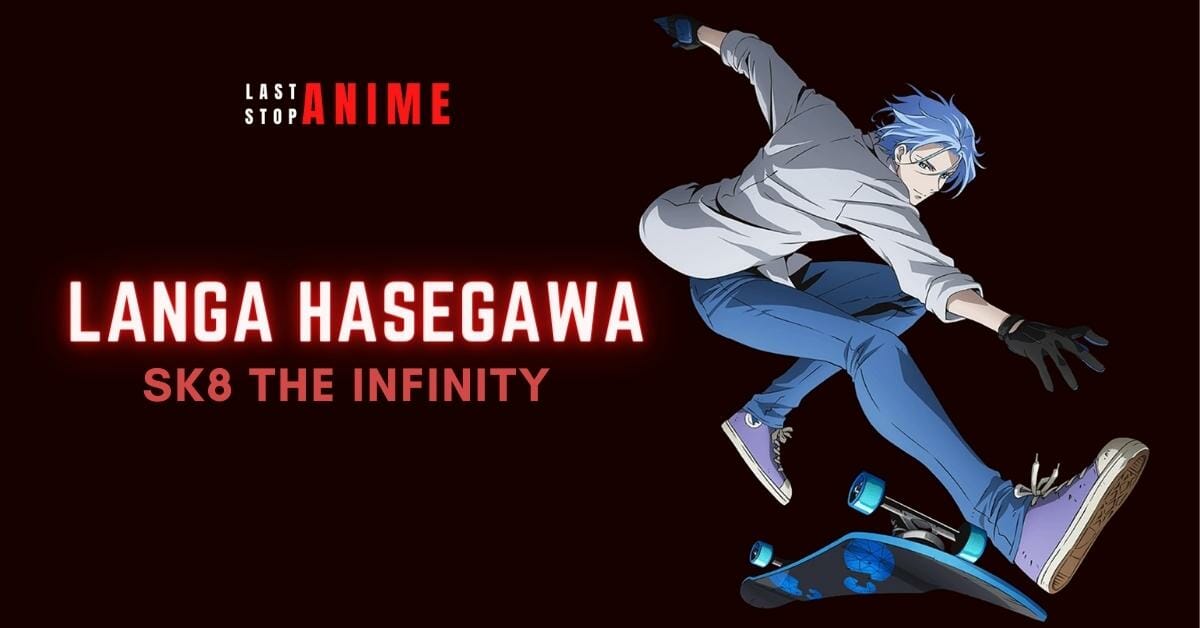 Number of episodes: 12+OVA
Number of seasons: 1
Genres: Sports
Where to watch: Crunchyroll, Funimation
Langa is a man of few words as seen on his first day of school. He wears a serious expression and does not reveal more information than necessary.
Hasegawa shows focus when it comes to skateboarding and snowboarding, even putting his life at risk at times. He frequently practices and is a quick learner.
Moreover, his stubborn self takes up working for money so he could help out with bills after his father has passed.
The soft part of him cares a lot about his friends. He only wants the best for them. His bond with Reki is so close that when he tells him, they are not a "good match", he loses all interest in skating.
The interest is brought back after he encourages him.
13. Doppo Kunikida – Bungo Stray Dogs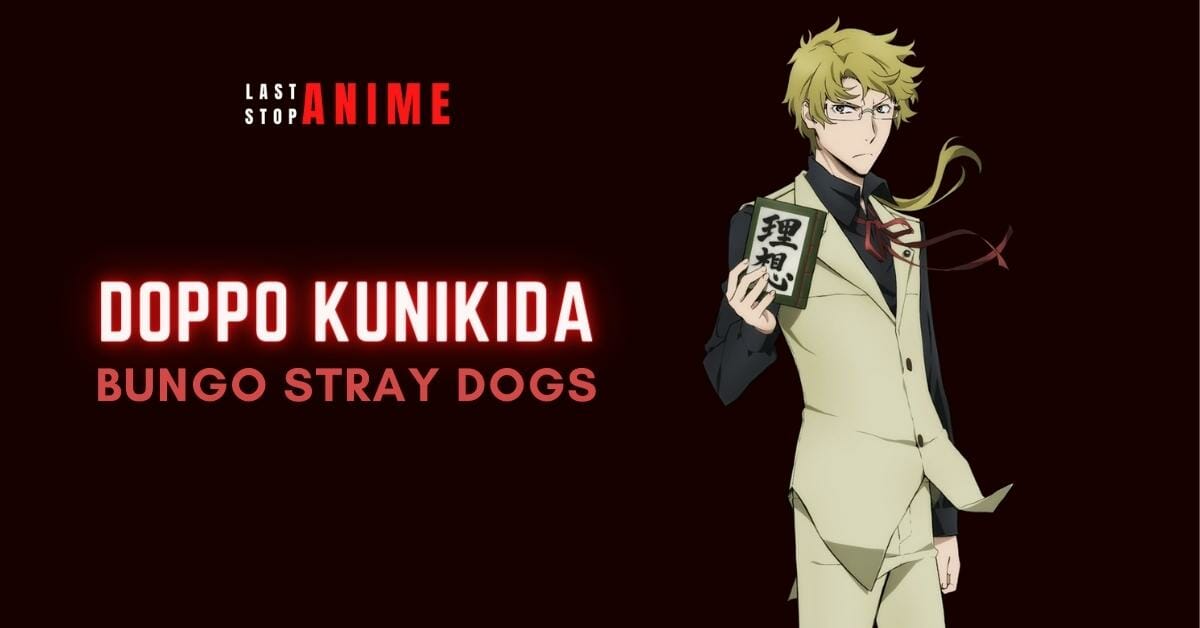 Number of episodes: 36+ OVA
Number of seasons: 3
Genres: Action, Mystery, Supernatural
Where to watch: Crunchyroll, Funimation
Kunikida is a member of the Armed Detective Agency, to which he shows utmost dedication. He takes his work very seriously and works towards the company's rise.
Kunikida likes things organized and detailed, which is why, during investigations, he will come across as rude and insensitive when people move things around.
He does not rely on his feelings much, as he is shown thinking of kidnapping a boy to preserve the Agency.
Kunikida is responsible while doing his job. Hence, the company looks upon him as trustworthy. Additionally, he is even deemed as next-in-line to become President.
He is extremely detail-oriented, which is why he likes to carry a notebook to plan and gather data and for his ability.
He is usually not emotional or reactive except when Dazai annoys him with his numerous suicide attempts.
14. Jet Black – Cowboy Bebop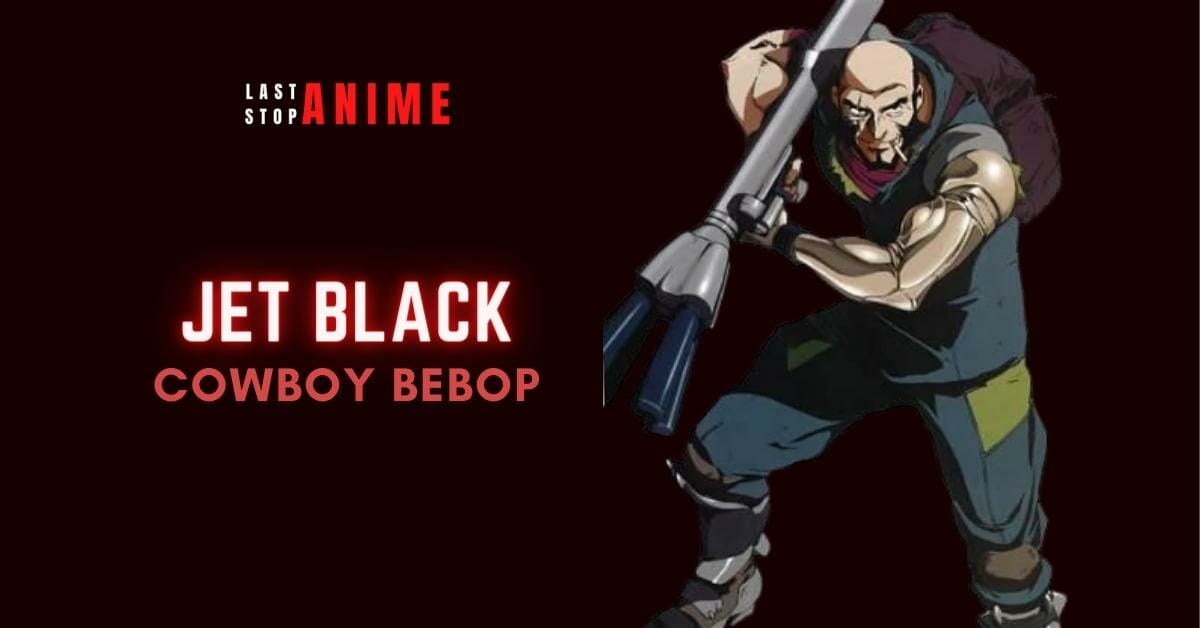 Number of episodes: 26
Number of seasons: 1 + 2 Special + 1 Movie
Genres: Action, Sci-Fi
Where to watch: Crunchyroll, Netflix, Funimation, Tubi Tv
Jet Black is a bounty hunter in Cowboy Bepop. He leads a bounty-hunting crew. He is shown as patient and wise, always advising his companions.
Jet Black is seen as a father figure on the ship, often rude and scolding the others. Despite this, he cares about them and sees them as family.
He pays attention to using logic to make decisions but also understands the importance of moral and human choices.
Jet Black has a strong work ethic and can be relied upon. He cannot be easily distracted from his work, nor can he be swayed from it.
15. Arima Kousei – Your Lie in April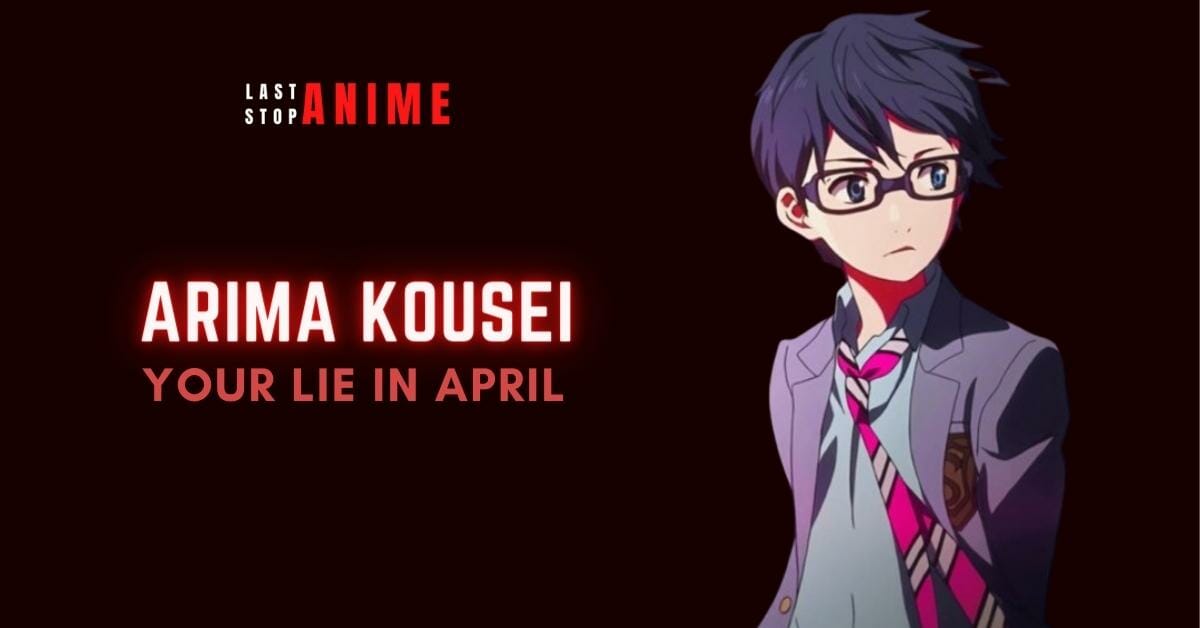 Number of episodes: 22
Number of seasons: 1
Genres: Romance, Drama, Music
Where to watch: Netflix, Crunchyroll, Funimation
Kousei is the series's main protagonist with a perfect pitch and is somewhat of a piano prodigy.
Kousei has always been a quiet boy, obeying his mother's wishes. He mostly stays alone with his thoughts and seems lonely.
He is insensitive because of this attribute which makes him oblivious to people's feelings for him, especially Tsubaki's.
Arima Kousei is pessimistic, but that does not stop him from being kind and helpful. He cares for his loved ones and understands their importance in his life.
Kaori is the one who begins to make a change in him. Seeing her so free, he wishes to be like her. She encourages him to live life freely, deepening his feelings for her.
This tells us that ISTJs tend to be devoted partners so they can ensure stable relationships. Kousei becomes a less sorrowful person because of Kaori.
Other ISTJ Anime Characters:
Koutarou Amon- Tokyo Ghoul
Kurogane – Tsubasa: Reservoir Chronicles
Miles Edgeworth – Ace Attorney
Haruhi Fujioka- Ouran Host Club