Ajin, as an anime, falls into the series category that only gets progressively more interesting with time. For the non-anime watchers, think about Rick and Morty or Breaking Bad.
You sit through the first episode while having a meal and think, "Temporary entertainment." But the next thing you know, the meal is over, and you are hooked to the show (despite the under-par animation in this case).
The series walks us through the plot from the perspective of Kei Nagai, the protagonist while standing on the line between the ideas of heroes and villains. The only tag attached to him is an outcast.
In the series, there are humans, and then there are Ajin (immortal beings who yield a lot of power). For seventeen years, Kei, a schoolboy, believed himself to be a part of the normal humans – until the accident that killed him for a minute.
Amidst the fight or flight in an attempt to save himself from being hunted and used as a lab rat for experimentation, the show begins – a supernatural thriller show packed with action, mystery, violence, gore, and adventure. 
We guarantee you won't be able to move away from the screen because Ajin holds that power.
But if you have already watched the show and are looking for a story similar to the one Ajin tells, we have you covered! Take notes because we call this part the triple-A – Anime Akin Ajin. 
List Of Anime Similar To Ajin
1. Parasyte: the Maxim (Kiseijuu: Sei no Kakuritsu)
The world completely changes overnight when deadly alien creatures descend from the skies, with a hunger for human flesh and a need to control their host to survive.
At a time when nobody knows much about these parasites, a 17-year-old partially infected Shinichi Izumi holds the key to figuring everything out.
Parasyte is an anime made out of the classic Sci-fi manga, with a teen protagonist who discovers one day that he is more than a human and has to come to terms with the powers that separate him from the common people.
Sounds familiar? With their isolated and naïve protagonists (feared, hunted, or distrusted), both anime work with the themes of action, violence, and gore.
2. Tokyo Ghoul 
Feeding into the idea of monsters living among us, Tokyo Ghoul is based in Modern Tokyo, where ghouls (creatures who look like humans but eat them, too) live among the people.
While there is fear, there is also indifference – until Ken Kaneki, the college-going protagonist, becomes a half-ghoul due to a strange encounter with a female ghoul who he thought was a normal human and could become his girlfriend.
However, he received one of the female ghoul's organs to avoid death.
Like Ajin, this action-filled dark fantasy also has its foundations in the theme of a teen protagonist trapped between two different ways of life while trying to figure out his powers and where they leave him.
In both anime, the special powers turn the protagonists into outcasts, leaving the protagonists with their lives completely changed.
3. Death Note 
Light Yagami is a high school student who, one day, stumbles upon great powers embedded in the Death Note – a notebook that can kill anyone anywhere once the person's name is written.
Light's ideals take over and fill with his ideas of justice. He takes it upon himself to create a utopian world devoid of all evil (except his own), one where he will be the new god.
While the power is not within the teen protagonist, how he uses it affects the entire world. Like Ajin, Death Note's protagonist also walks the line between good and bad while trying not to get caught by the authorities in power.
It is also a similar anime because of its overly dark tone.
The powers of both protagonists come with an entity – Yagami has his shinigami (death gods or supernatural spirits), and Kei has IBM (Invisible Black Matter).
While Ajin has more action, Death Note has a faster pace that will make you want more.
4. Psycho-Pass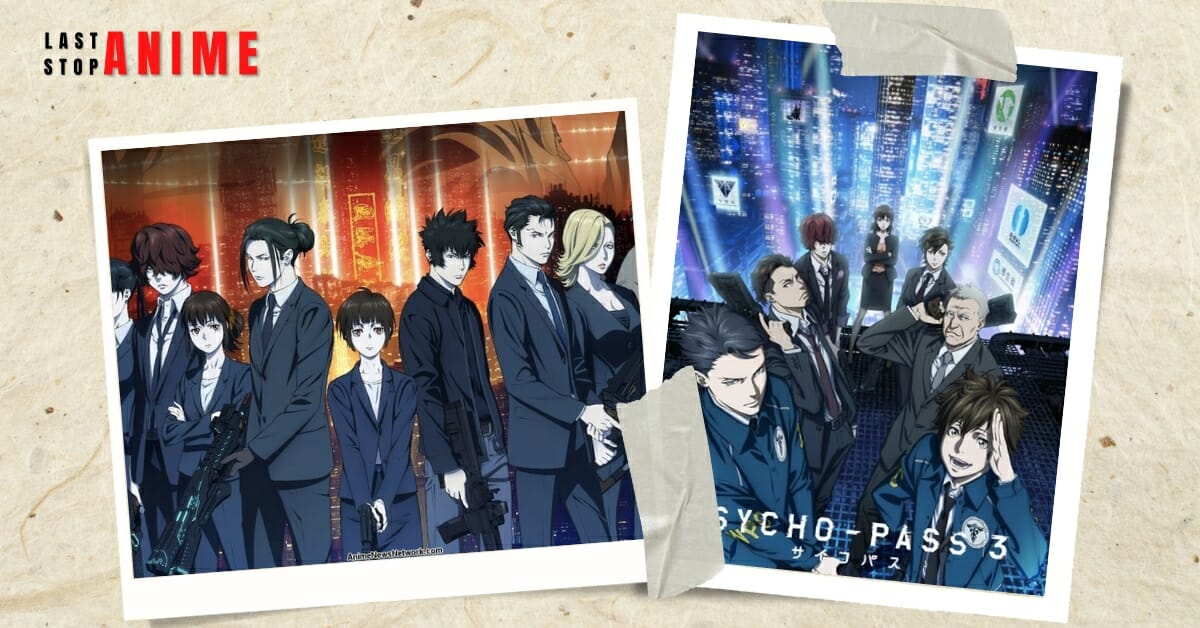 Psycho-Pass lets us in on a dark dystopian future with the sibyl system, where just thinking about a crime can make one guilty.
Everyone is being watched, and no criminal intentions can stay hidden. Anyone with a high crime coefficient is found and executed with the dominator, a futuristic weapon.
The anime discloses things as the protagonist (Akane Tsunemori – a rookie inspector) figures them out at her own pace.
But on-field things take a different turn, and the idea of justice and perfection that comes with the sibyl system seems decreasingly untrue.
The two anime series make you question the very idea of right and wrong, delving deeper into the aspect of moral ambiguity.
Moreover, in both anime, society (or the people in power) are too quick to deem criminals/ajin as a threat.
So, if you are wondering where to get your next dose of gore, horror, violence, and action, we recommend Psycho-Pass.
5. Terror in Resonance (Zankyou no Terror)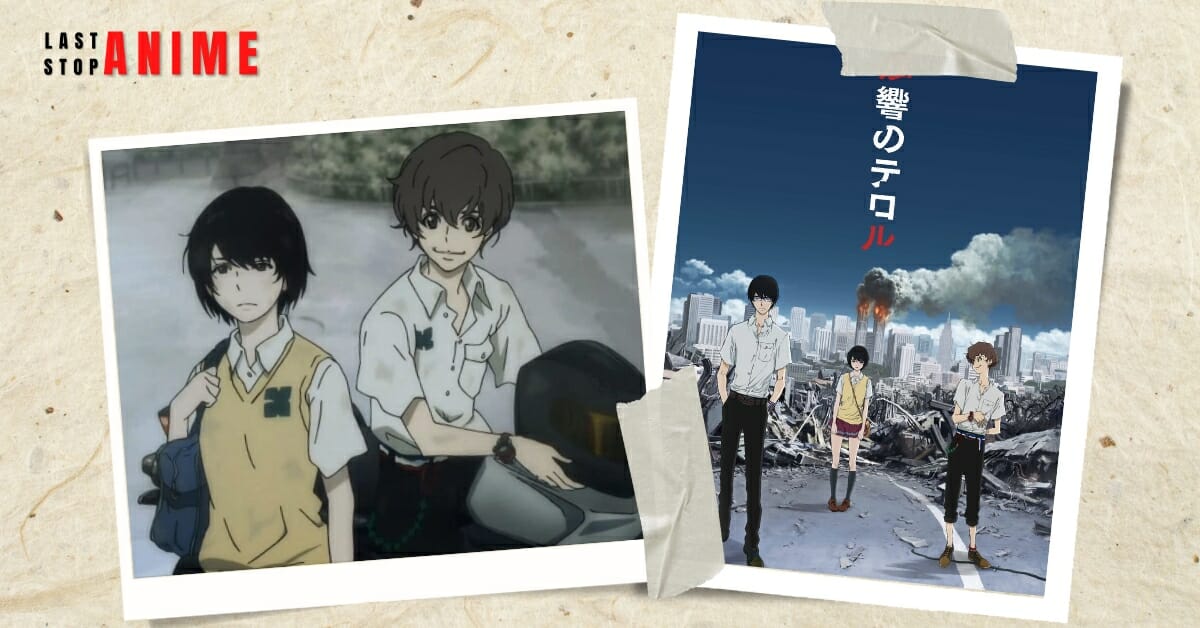 Not every day, writers decide to tell their stories through antagonists, let alone terrorists.
But Terror in Resonance does exactly that – and it even goes a step further by making the audience support and loves the two boys.
This psychological thriller starts with a series of intertwined events – a video of two masked figures going viral, an act of terror taking place, and a journey into the minds of the detective and the antagonists.
With each episode you watch, you are given more quality content to bask in and absorb.
Moreover, the choreography and story are a class apart.
Ajin and Terror in Resonance are both great anime with similar music and themes of violence, mystery, and murder.
They both have grey superior main characters being chased by the government and offer perspectives and depth to all sides – the good, the bad, and the grey.  
6. Inuyashiki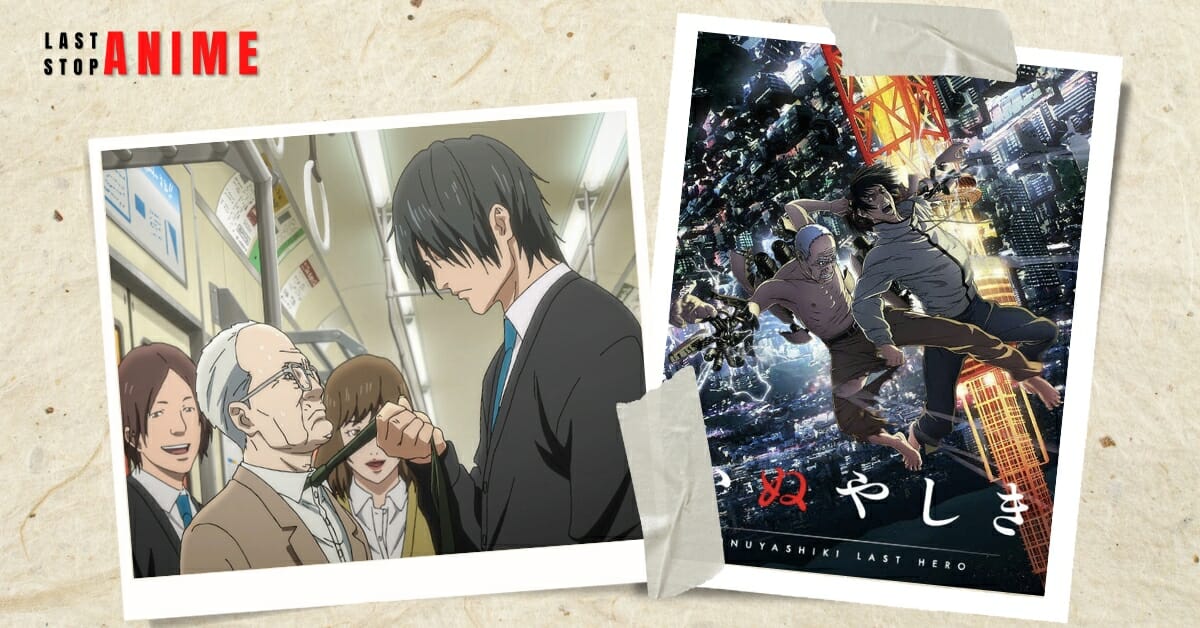 The anime series revolves around a 58-year-old family man who does not have much to look forward to (and, due to his cancer, does not have much time to look forward to things either).
However, that changes when a blinding light strikes the earth and envelopes Ichirou Inuyashiki in smoke and dust.
From the dust, he is reborn with strange powers – as a mechanized weapon in his skin.
There is something different about him now, and he can feel it.
It feels like he is finally the main character of his life. But this is where the plot gets interesting – he is not the only one with these powers.
How is this show similar to Ajin, you ask? Both anime series have protagonists whose lives change due to one incident and are never the same again.
The protagonists are not human, and the antagonists are both strong and well-written.
Moreover, both anime are animated with CGI, and come packed with action, gore, and violence.
7. Monster 
Dr. Kenzo Tenma is undoubtedly one of the best doctors in Germany. He has everything: skills, respect, a fiance, and a great career. But all good things come to an end.
Despite all lives being equal in his profession, Tenma loses everything when he decides to save a young boy (who came first with his twin) over the mayor.
Next up in the series of unfortunate events is the mysterious disappearance of the twins and the murder of three doctors.
The lead character becomes the lead suspect – and the anime series is about his journey to redemption.
Both anime gives us the most out of the genre of psychological thrillers – and are among the best thriller series.
Both protagonists find themselves in circumstances and situations they cannot easily escape from, and the stories are gloomy, dark, and seem extremely real.
With similar components of plot twists, action, character developments, and the constant debate regarding what is right and what is wrong, Monster is a cult classic you should add to your watchlist after Ajin. 
8. Elfen Lied
Like the Ajin, Diclonii is also a mutant species with special powers that resemble humans but are deemed a threat and captured and contained by the government.
A teenage girl, Lucy, is not only the queen and the first of the diclonius but also the first to escape (despite being hit with a bullet and falling into the sea).
Rejected by the humans, the killing machine sets on the path to vengeance against humanity.
The anime series is overly blatant, with its fair amount of nudity, gore, and violence.
With its dark themes, Elfen Lied follows Ajin's foundations of having a supernatural teenage being as a protagonist (hunted by the government) in a dark, dramatic, and intense plot. It is a short and interesting watch. 
9. Attack on Titan
In this dark fantasy, humankind finds safety behind massive walls until it is nearly driven to extinction because of giant man-eating creatures known as Titans after the barrier is smashed.
Amidst the destruction, we find our main character (and perhaps one of the greatest anime characters of all time), Eren Jaeger, enraged as he sees his mother being devoured by one of the Titans.
The story follows his sole vow of killing every Titan to exact revenge.
The show has an incredibly written plot and graphics, commendable music, plot twists, intriguing characters, and character developments one does not see coming.
In both shows, the main characters become a part of the very creatures the human race is trying to fight.
If Ajin has you hooked on mysterious and gripping plots, action, and violence, this show is for you.
10. Devilman: crybaby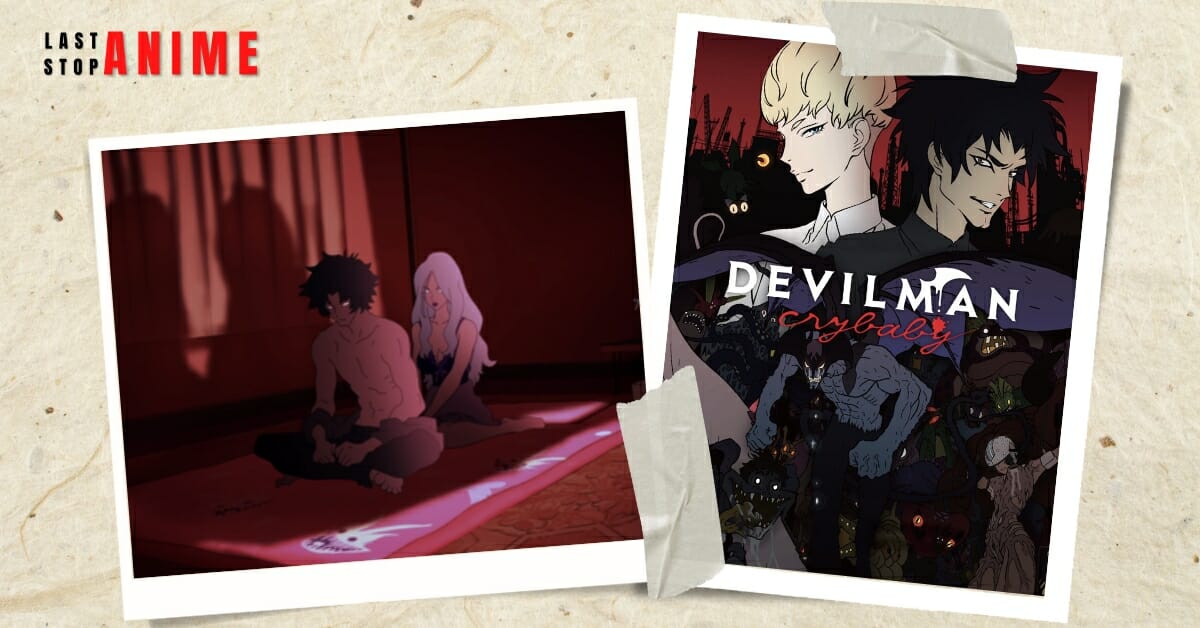 Based on Go Nagai's renowned manga 'Devilman,' this short series follows the friendship of two teenage boys – Akira (the protagonist) and Ryo Asuka. Akira is a crybaby with a bleeding heart.
So, when Ryo tells him that demons will take over the world and that the only way to fight them and save humanity is by possessing and controlling that power, Akira does not hesitate and becomes the Devilman to fight evil.
Like Kei in Ajin, Akira is also a young protagonist who learns to deal with and control his newfound powers, only to become stronger and more determined over time.
Both shows have a dark and gritty atmosphere packed with action and violence.
While people in power are after both, the show does not stop until the protagonists evolve, fight others of their kind, and come to terms with who they are.
11. Kokkoku
Juri Yukawa is a young girl hailing from a struggling family. If failing 19 job interviews in a day seems bad, one realizes that it can get worse when the only promising family member, Yukawa's little nephew, is kidnapped by a mysterious organization and held for a ransom of five million yen.
While one would expect this to be the end for the family, it is where the story begins because, in an attempt to rescue the nephew, Juri's grandfather reveals a powerful and dangerous secret – the world of "Statis," where time stands still for everyone (or almost everyone) except the people who unlock it through the mystical stone.
With every episode, the world unfurls further.
Kokkoku, like Ajin, comes intertwined with monsters and people with supernatural abilities.
The depth of the characters and the strong villains in the dark plots of these anime makes them a must-watch.
So, after Ajin, which of our anime recommendations are you going to watch next?