Exciting news for all you Demon Slayer: Kimetsu no Yaiba fans out there! Rumor has it that the production of Demon Slayer Season 4 has already kicked off, which means we might have another thrilling season to look forward to!
Hey there, fellow anime enthusiasts! Get ready to buckle up because the epic finale of Demon Slayer Season 3 is just around the corner!
The Swordsmith Village Arc is drawing to a close, but hold your breath because the story is far from over. We're about to dive deep and uncover whether we can expect a thrilling Demon Slayer Season 4!
Now, let's talk about why Demon Slayer has captured the hearts of so many shonen fans out there. It's all about Tanjiro Kamado's incredible journey to find a cure for his demon sister.
With three seasons and an awesome canon movie under its belt, this series has become a sensation!
What makes Demon Slayer so special, you ask? Well, it's got everything you could hope for: an intense storyline, mind-blowing character development, lightning-fast action sequences, jaw-dropping animation, and a magnetic soundtrack that'll have you humming for days.
It's a complete package that will keep you on the edge of your seat!
Demon Slayer Season 3 took us on a rollercoaster ride, with the spotlight on the Swordsmith Village Arc. During this arc, two Upper Moons unleashed a devastating attack on the village.
While our beloved Zenitsu and Inosuke may not have a prominent role this time around, fear not! The series compensates by giving more screen time to the charismatic Hashiras, Mitsuri Kanroji and Muichiro Tokito.
Brace yourselves because the stakes are getting higher as we approach the end of this arc!
Will There Be A Demon Slayer Season 4?
Now, let's get to the burning question: Will there be a Demon Slayer Season 4? Well, my friends, it's a secret locked away in the depths of the anime world.
But don't despair just yet! With the immense popularity and continued success of the series, there's a good chance we'll be blessed with another season. So, let's keep our fingers crossed and hope for the best!
In the meantime, let's gear up for the mind-blowing conclusion of Demon Slayer Season 3. Trust me, you won't want to miss a single second of the action-packed finale.
Stay tuned, folks, and get ready to embark on an unforgettable anime adventure!
What Will Demon Slayer Season 4 Cover?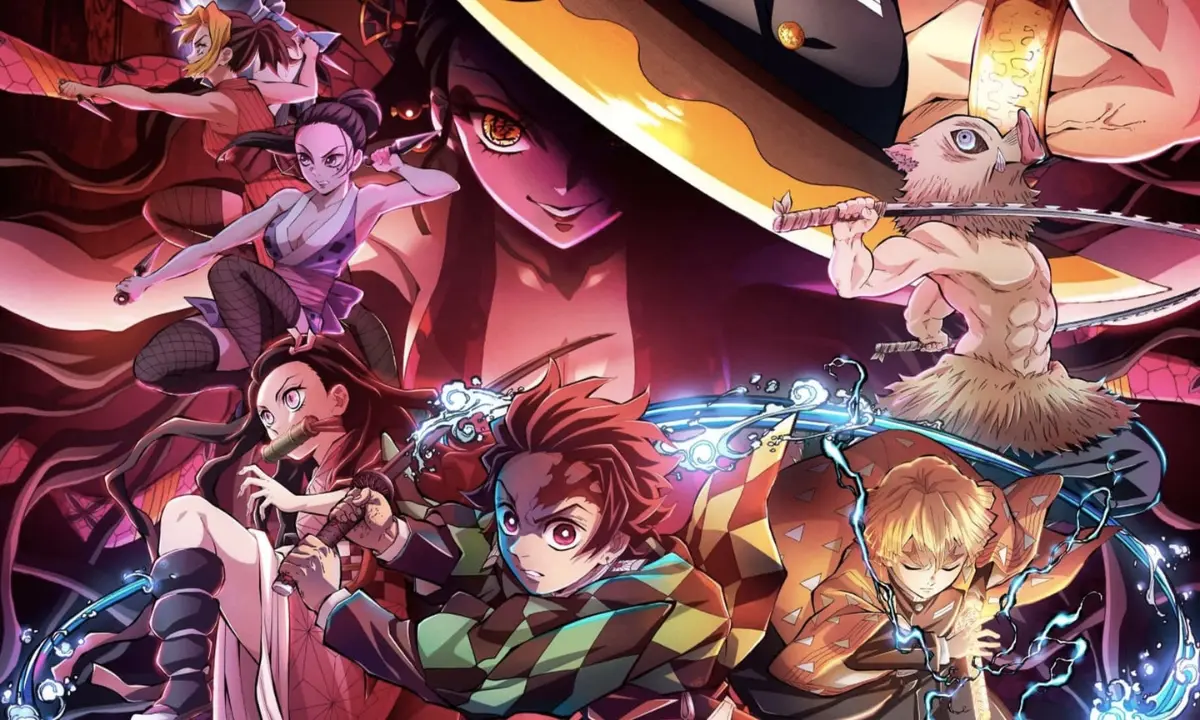 It's time to uncover what lies ahead in Demon Slayer Season 4, and boy, are we in for a treat!
Brace yourselves because this season will most likely take us on a thrilling ride through the Hashira Training Arc and parts of the Infinity Castle Arc. And guess what? These arcs are part of the Final Battle Arc in the manga series. Get ready for some epic battles!
The Hashira Training Arc kicks off in Chapter 128 with a bang (Please Inform Us) and keeps us on the edge of our seats until Chapter 136 (Movement). So much excitement packed in those chapters, you won't be able to look away!
After the intense showdown in the Swordsmith Village, where our brave heroes managed to defeat the upper moon demons, Gyokko and Hantengu, things take an unexpected turn. Hold on to your hats because Nezuko,
Tanjiro's demon sister, pulls off an astonishing feat. She defies all odds and conquers the sun itself, granting her the ability to walk beneath its radiant rays. Even Muzan, the mighty demon king, cannot achieve such a remarkable feat.
As you can imagine, this incredible development throws Muzan off balance. Instead of obsessing over the blue spider lily, his pursuit shifts to Nezuko, as he believes capturing her is the key to attaining complete immortality. Talk about a game-changer!
So, my friends, prepare yourselves for Demon Slayer Season 4, where we'll witness the intense training of the Hashiras and dive deeper into the Infinity Castle Arc.
This season will undoubtedly be filled with jaw-dropping battles, shocking revelations, and nail-biting suspense. We're in for a wild ride as the story heads towards its final climactic showdown!
Demon Slayer Season 4 Release Date Predictions
We've got some exciting news to share, but let's manage our expectations. The official release date for Demon Slayer Season 4 hasn't been confirmed yet.
Now, I know there's been a lot of buzz and speculation about it being in production, but hold your breath for a second because neither Ufotable nor Koyoharu Gotouge have made any official announcements.
But here's the scoop: the fourth season of our beloved anime won't be hitting our screens this year.
We can't expect to see the new season this year, so it's best not to get our hopes up about enjoying back-to-back Demon Slayer goodness in a single year.
We apologize for bursting your bubble, but the production house won't be treating you to two consecutive seasons of Demon Slayer in a single year.
Keep your eyes peeled for any exciting updates and news about the Demon Slayer series. Who knows, maybe the fourth season will surprise us sooner than we think!.
Until then, let's relish in the anticipation and get ready for the epic journey that Demon Slayer Season 4 will undoubtedly take us on!
The Story of Demon Slayer
Gotouge's dark fantasy tale burst into the pages of Shueisha's Weekly Shōnen Jump in February 2016, captivating readers with its gripping narrative until May 2020.
The story unfolded across 23 volumes, with Tanjiro Kamado at its center. He faced a tragic turn in life when demons ruthlessly slaughtered his parents and transformed his sister into one of them.
This unforgettable saga resonated deeply with fans worldwide, earning its place among the all-time best-selling manga like Attack on Titan and Naruto, with a staggering circulation of 150 million copies.
However, hold your breath, because Demon Slayer's story was almost an entirely different beast! Tatsuhiko Katayama, an editor who worked on the series, unveiled a surprising revelation.
In the initial concept, Gotouge envisioned Tanjiro as a fierce, unyielding slayer, and the overall plot was meant to be fearless and brutal to the core.
But fear not, dear readers! Katayama urged the brilliant mangaka to reshape Tanjiro. He knew what clicks with manga lovers. The goal was to create a character that would resonate with a wider audience.
Demon Slayer Anime Achievements
Then, like a shining star, the Demon Slayer anime graced our screens. The renowned Ufotable studio crafted it. They are the same masterminds behind the upcoming Genshin Impact adaptation.
It burst onto the scene in April 2019. It achieved resounding success.The accolades poured in, as it claimed victory in numerous categories at the 9th Newtype Anime Awards.
The anime claimed the titles of Best Work, Best Director, Best Character Design, and Best Theme Song, leaving no doubt about its captivating prowess.
To add to its achievements, the prestigious Crunchyroll Anime Awards crowned it Anime of the Year at their 4th edition. This solidified its status as an absolute triumph.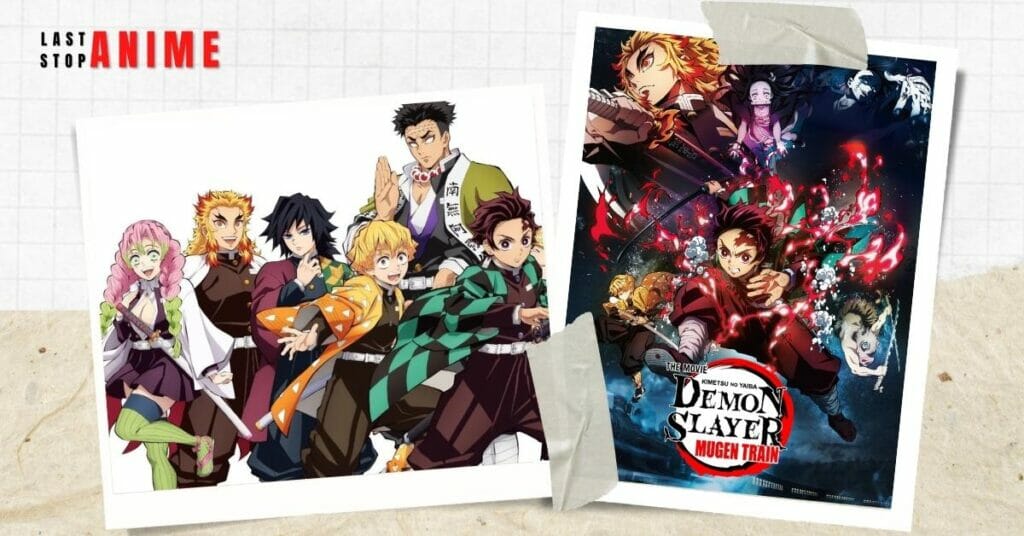 And hold onto your seats, folks, because Season 2 delivered a breathtaking performance as well! With its gripping portrayal of the Entertainment District Arc, it captured hearts once again.
At the latest Crunchyroll Anime Awards, it snatched victories in the Best Animation, Best Action, and Best Fantasy categories, showcasing its incredible artistry and thrilling battles.
Although it narrowly missed out on the Anime of the Year 2022, which went to the sensational Cyberpunk: Edgerunners, there's no denying that Demon Slayer continues to blaze a trail of awe and excitement!
What Studio Is Producing The Season 4?
Ufotable will likely continue producing Demon Slayer Season 4, although it hasn't been confirmed yet.
The studio has previously handled three seasons of the Demon Slayer TV anime, along with movies and extras over the years. Considering their track record, it wouldn't be surprising if Ufotable continues their work on the franchise's fourth season.
Additionally, Ufotable has worked on other popular anime shows like the Fate Series, God Eater, Tales of Zestiria the X, and The Garden of Sinners.
They are also currently involved in upcoming anime projects such as Genshin Impact, Girl's Work, Witch on the Holy Night, and the Katsugeki/Touken Ranbu Movie.
Who Are the Cast of Demon Slayer Season 4?
It is highly likely that the previous voice-acting cast of Demon Slayer will return to reprise their roles for Season 4. The official voice-acting cast of Demon Slayer includes
Natsuki Hanae as Tanjiro Kamado
Kito Akari as Nezuko Kamado
Shimono Hiro as Zenitsu Agatsuma
Matsuoka Yoshitsugu as Inosuke Hashibira
Seki Toshihiko as Muzan Kibutsuji
Daisuke Namikawa as Haganezuka
Maaya Sakamoto as Tamayo
Daiki Yamashita as Yushiro
Okamoto Nobuhiko as Genya Shinazugawa
Reina Ueda as Kanao Tsuyuri
Saori Hayama as Shinobu Kocho
Takahiro Sakurai as Giyu Tomioka
Toshiyuki Morikawa as Kagaya Ubuyashiki
Kana Hanazawa as Mitsuri Kanroji
Kengo Kawanishi as Muichiro Tokito
Kenichi Suzumura as Obanai Iguro
Shinichiro Miki as Tanjuro Kamado
Tomokazu Seki as Sanemi Shinazugawa
Tomokazu Sugita as Gyomei Himejima
Yuri Ehara as Aoi Kanzaki
Akira Ishida as Akaza
Mamoru Miyano as Doma
Ryotaro Okiayu as Kokushibo
Marina Inoue as Nakime
Rina Satou as Amane Ubuyashiki
We are expecting to see more cast members announced at a later date.
Where To Watch Demon Slayer Season 4?
The official streaming partner for Demon Slayer Season 4 in international regions is currently unknown.
However, Crunchyroll is highly likely to take on the role and stream the fourth season, as they did with the previous seasons of the anime.
Additionally, there is a possibility that Demon Slayer Season 4 will also be available for streaming on Netflix in selected regions.