Demon Slayer has totally earned the title of the most hyped anime of this year. The mind-blowing 9 episodes have blown away the viewers with a gripping storyline paired with stunning visuals that have totally addicted the fans to the series.
The exact number of episodes in Season 3 still remains a mystery. Here's an updated list of the latest information on when it will end.
Demon Slayer Season 3 Finale: Everything You Need To Know
Demon Slayer Season 3 Finale Release Date
Mark your calendars, Demon Slayer enthusiasts! The exhilarating finale of season 3 is set to grace our screens on Sunday, June 18.
Excitingly, it will be available for streaming on both Crunchyroll and Funimation starting at 10:45 AM Pacific/1:45 PM Eastern in the US. For our friends in the UK, get ready to immerse yourselves in the action-packed episode at 6:45 PM.
The official Twitter accounts of both Demon Slayer and Ufotable studios have made a thrilling announcement.
Brace yourselves for an extended season finale, clocking in at a whopping 70 minutes (1 hour and 10 minutes) in length. This generous treat is sure to provide fans with a sense of closure as the epic journey draws to its conclusion.
Furthermore, the finale has been titled A Connected Bond: Daybreak and First Light. With such an intriguing title, we can anticipate an emotionally charged and action-packed conclusion.
As usual, mark your calendars for June 18 (Sunday) in Japan, when this highly anticipated finale will grace our screens. Get ready to witness the culmination of this incredible adventure!
Demon Slayer Season 3 For English Dub
If you prefer the English dub, rejoice! The first three episodes are already accessible, and new episodes will grace our screens every week on Sundays. As for the Demon Slayer season 3 finale, it is slated for release on June 18.
However, there are murmurs suggesting a total of 12 episodes, which would potentially push the finale's release to June 25.
For now, the exact release date for the finale remains undisclosed, so stay tuned for further updates.
Fans of the English dub can rejoice as well since the Demon Slayer: Kimetsu no Yaiba Swordsmith Village Arc premiered on Crunchyroll on May 28.
And don't forget, you can catch the thrilling adventures of Demon Slayer on both Crunchyroll and Netflix.
How Many Episodes Will Demon Slayer Season 3 Have?
Fans anticipate that season 3 of Demon Slayer will consist of a total of 11 episodes. The name of the episodes are:
Someone's Dream
Yoriichi Type Zero
A Sword from Over 300 Years Ago
Thank You, Tokito
Bright Red Sword
Aren't You Going to Become a Hashira?
Awful Villain
The Mu in Muichiro
Mist Hashira Muchichiro Tokito
Love Hashira Mitsuri Kanroji
A Connected Bond: Daybreak and First Light
At first, the anticipation was for the third season to comprise just 11 episodes.
Intriguing rumors have surfaced, suggesting the possibility of an additional episode being added to season 3 of Demon Slayer, thereby increasing the total count to 12 episodes. A Twitter account named @shonenleaks_ has been buzzing with various claims about the upcoming season.
Fans who were hoping to witness the captivating ​​Hashira Training Arc unfold across multiple episodes might be disappointed to learn that it will be condensed into either 11 or 12 episodes.
Nevertheless, a glimmer of hope remains for fans that this arc could receive further exploration in a second cour, although no official confirmation has been made at this time.
What To Expect From Episode 11?
Viewers can look forward to being treated to the highly anticipated final form of Hantengu, known as Urami, in episode 11.
Urami embodies the essence of resentment and promises to bring a formidable challenge to our heroes.
Meanwhile, the Love Hashira, Mitsuri, remains locked in a fierce battle against Zohakuten. But that's not all—something extraordinary is about to happen. Mitsuri, in her determination and growth, will unlock her Demon Slayer mark.
This pivotal moment marks a significant turning point for Mitsuri as she embraces her true strength, deciding that it's time to reveal it to the world.
Prepare to witness Mitsuri's incredible power and unwavering resolve as she unleashes her hidden potential.
Episode 11 promises to deliver thrilling action, emotional depth, and surprising revelations that will leave fans on the edge of their seats. Don't miss it!
Demon Slayer Season 3: Swordsmith Village arc Recap
Season 3 of Demon Slayer, titled the Swordsmith Village Arc, takes us on an exhilarating journey. No worries, we won't spoil the source material here, but for manga readers, this arc covers chapters 98-127. It looks like we can expect around 11-12 episodes for this season.
Let's recap the story so far: The premiere episode showed us the aftermath of the intense battle that shook the Entertainment District. Tanjiro, slowly recovering, finds himself back at the Hashira headquarters.
On the villainous side, Muzan Kibutsuji dispatches two of his Upper Rank demons, Gyokko and Hantengu, on a new mission.
Meanwhile, Zenitsu and Inosuke embark on separate missions, while Tanjiro, accompanied by Nezuko, heads to the Swordsmith Village to repair his sword. During his stay, he encounters both the Love and Mist Hashiras.
We witness the Mist Hashira training with a mechanical doll, and with the assistance of young swordsmith Kotestu, Tanjiro enhances his abilities with a newfound scent detection power.
They uncover a centuries-old sword hidden inside the shattered doll.
Regrettably, the invasion of the village by the Upper Rank demons, Hantengu and Gyokko, abruptly cuts short their investigation.It becomes clear that Hantengu is exceptionally difficult to defeat.
Each time he is beheaded, his body splits into new personas. A swooping Hantengu captures Tanjiro, while Kotetsu and the Mist Hashira, Muichiro, confront Gyokko's relentless assault.
In the midst of the battle with Hantengu, who has now split into four distinct demon personas, Tanjiro discovers that each represents an emotion: joy, anger, pleasure, and sorrow.
He tries to turn the tide, almost rescuing Nezuko and Genya, but the pleasure demon persona, Karaku, returns and attacks the trio. As hope fades, the Love Hashira, Mitsuri, joins the fray.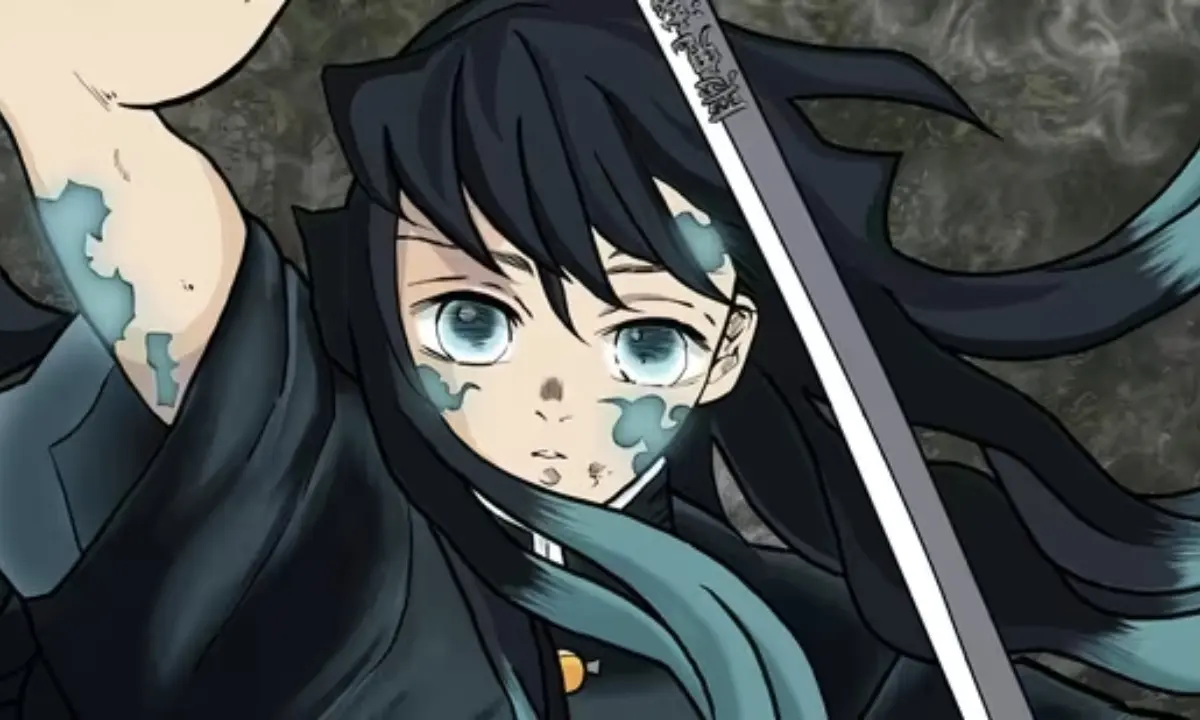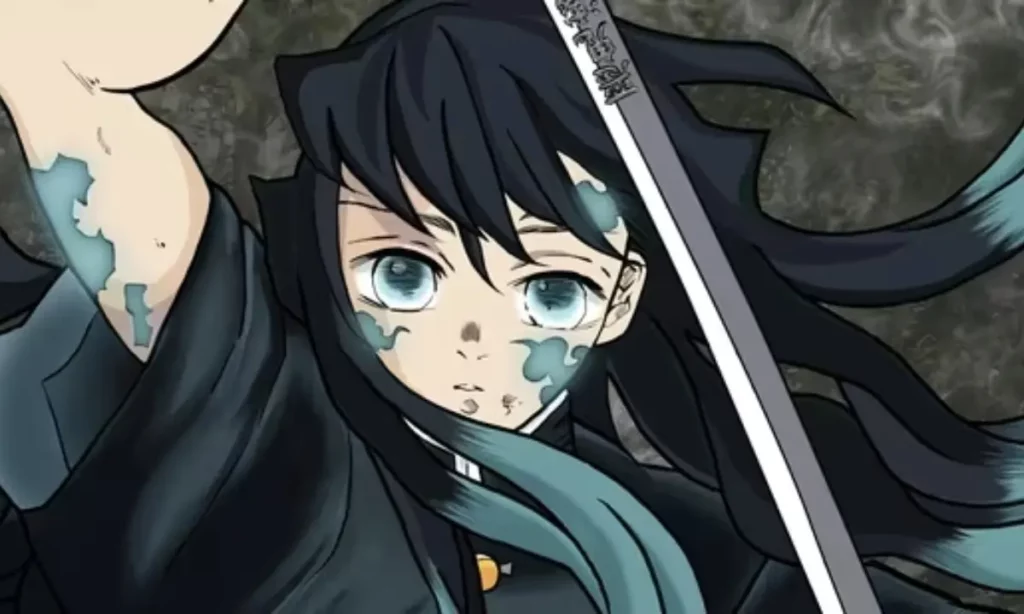 Episode 5, titled 'Bright Red Sword,' follows Muichiro's quest for his new blade while he confronts Gyokko and his twisted "art" featuring deceased swordsmiths. The Mist Hashira seems to be defeated and trapped in a floating pool of water.
Meanwhile, Nezuko rescues Tanjiro and he unleashes the power of his blade, fueled by his sister's demon blood. With a flaming red sword in hand, he beheads three of Hantengu's personas.
Genya delivers the final blow to the fourth, but it appears that he has transformed into a demon himself.
However, all is not lost. In the sixth episode, Genya manages to regain much of his humanity in order to pursue and help slay a fifth, tiny demon alongside Hantengu.
Sekido, the anger demon, then ambushes him, triggering memories of how his mother, later revealed to be a demon, attacked and killed five of his brothers. Tanjiro ultimately saves Genya, though he himself suffers a severe wound from Sekido's spear.
With Genya bravely holding off the anger demon, Tanjiro seizes the opportunity to confront Hantengu.
Yet, he hesitates. In the seventh episode, it becomes clear that Hantengu's anger demon has absorbed the remaining emotions. Muichiro manages to break free from his watery confinement with the help of Kotetsu.
In the eighth episode, we delve into Muichiro's past, where we learn about his family and the tragic encounter with the demon that took his twin brother's life. Following a flashback, Tanjiro-style marks appear on the Mist Hashira's face, enhancing his abilities.
Finally, Muichiro decapitates Gyokko, even as the demon sheds his skin, revealing his true fish-like form. Muichiro experiences visions of his deceased family, though his fate remains uncertain.
In another segment of the battle, Tanjiro finds himself on the verge of defeat against Hantengu's demons. However, just in the nick of time, Mitsuri Kanroji, the Love Hashira, arrives to rescue him.
The penultimate episode shines a spotlight on Mitsuri, exploring not only her past, where she struggled to conform to societal expectations, but also showcasing her extraordinary fighting prowess.
With Mitsuri by their side, Tanjiro, Nezuko, and Genya finally gain the upper hand and corner Hantengu as the story races towards its climax.
Where To Watch Demon Slayer Season 3
Demon Slayer Season 3 is finally here and available for streaming on Crunchyroll and Funimation. Dive into the captivating world of Demon Slayer and join Tanjiro on his latest adventures.
For Netflix users, there's also cause for celebration. The first two seasons of Demon Slayer are now ready to be enjoyed in certain regions.
And as an added bonus, the recently added Entertainment District arc awaits your viewing pleasure. However, it's important to note that the new episodes from the Swordsmith Village arc might take some time before they appear on Netflix.
So, whether you're a Crunchyroll, Funimation, or Netflix user, there's no shortage of Demon Slayer content to enjoy. Immerse yourself in this thrilling series and get ready for some epic battles and heartfelt moments. Happy streaming!