Citrus is arguably the most popular Yuri anime out there right now. It acts as the genre leader while introducing several audiences to a new kind of show.
The show follows 2 step-sisters, one with bleached hair and a loud personality and the other with a dark and quiet personality and their complex relationship.
At first, they get off to a rough start with each other. Still, through the shocking discovery that they are forced to share a roof, they confide and find a companion, which eventually turns into a budding romance.
While the anime does tend to rely on fan service in several instances, the dynamic between the two sisters is anything but ordinary. It can even be called toxic.
Citrus is a highly scandalous show that makes you feel a whole range of emotions, from frustration to butterflies in your stomach at the sight of young love and a lesbian relationship.
After completing the series, we understand that a void is created in response to which we have identified several anime like citrus.
(NOTE: This list does not intend to create a hierarchal order)
List Of Anime Similar To Citrus
Bloom Into You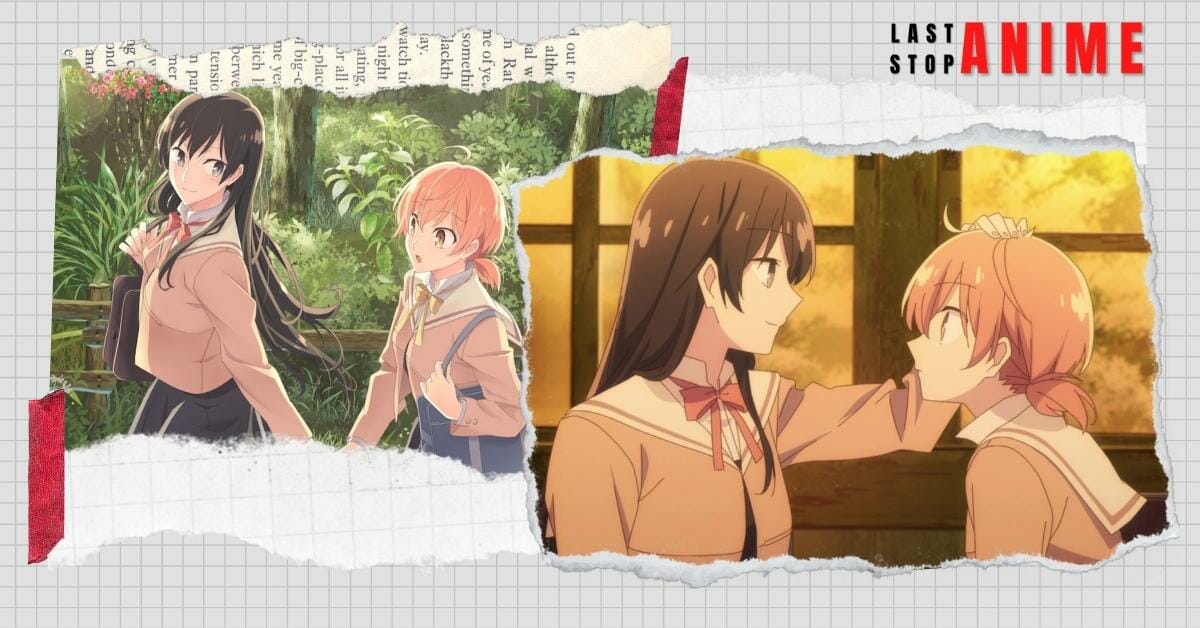 Total Episodes: 13
Status: Finished Airing
Genres: Drama, Girls Love, Romance
Where to watch: HiDive, Netflix
MAL Rating: 7.9/10
While Bloom Into You might be much tamer than what you were looking for, it is still the closest thing you'll find to Citrus in terms of story.
It revolves around our protagonist, a shoujo romance-loving daydreamer who awaits to be taken into the clutches of love for the first time.
She is suddenly taken aback when the student council president of her high school presents her with a love confession.
As our main character, who loved shoujo manga, finally lives her romantic relationship, we are taken on a beautiful journey of self-discovery and growth of 2 young women while pushing the pinnacles of romantic writing in yuri anime.
While the sexual tension isn't as raw as Citrus, the love story between a student council president whose personality is the exact opposite of what we expected and a girl inexperienced in love as they try to balance it with everyday life makes ours as well as their heart aflutter.
It is a universally loved shoujo manga with an equally well-made anime adaptation to back it.
Domestic Girlfriend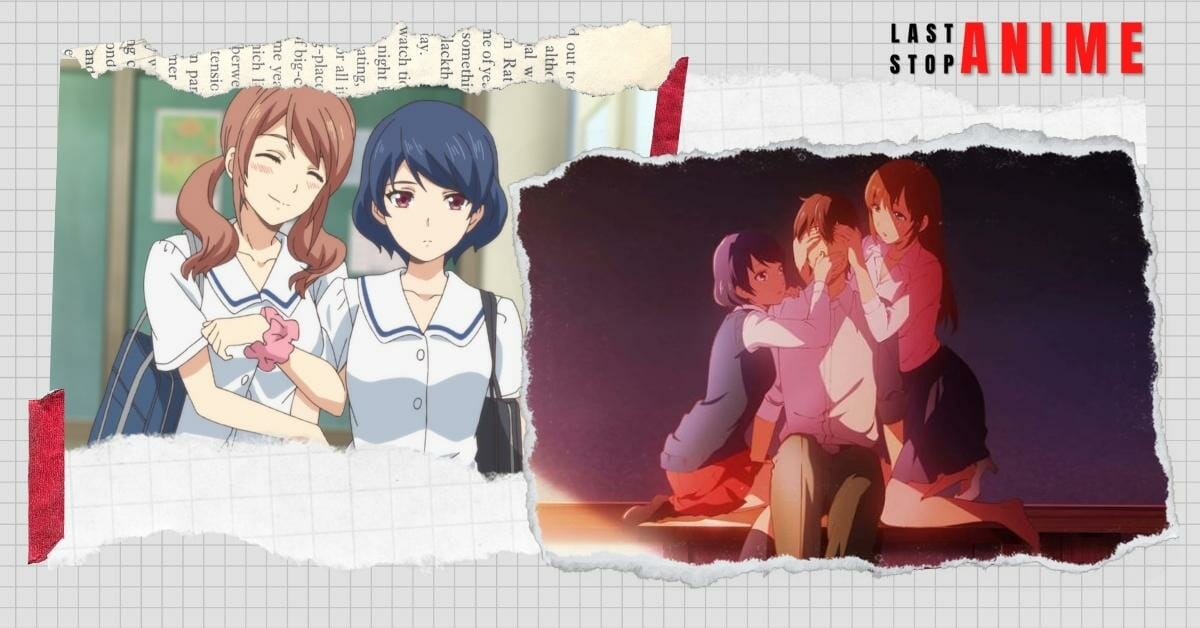 Total Episodes: 12
Status: Finished Airing
Genres: Drama, Romance
Where to watch: HiDive, Netflix
MAL Rating: 6.68/10
If you're missing the steaminess and toxicity which came with Citrus, then Domestic Girlfriend is the show for you.
It follows topics such as jealousy and teenage maturity with infuriating accuracy.
Like Citrus, it shows us the story of step-siblings after the mother remarries, as they had a coincidental meeting before finding out that they would be residing together.
While pushing the boundaries of incest, it shows us its impact on their high school lives.
The show also has a lot of sex scenes as we see the main character do it with a girl named Rui the first time he met her without caring for the consequences.
Almost as if fate set him up, she becomes his little sister the next day.
Domestic girlfriend technically falls under the harem category, while Citrus only shows us the main couple.
While the anime is incomplete, the manga has concluded, and many who look for closure following the unsatisfying ending to the anime prefer reading it.
NTR: Netsuzou Trap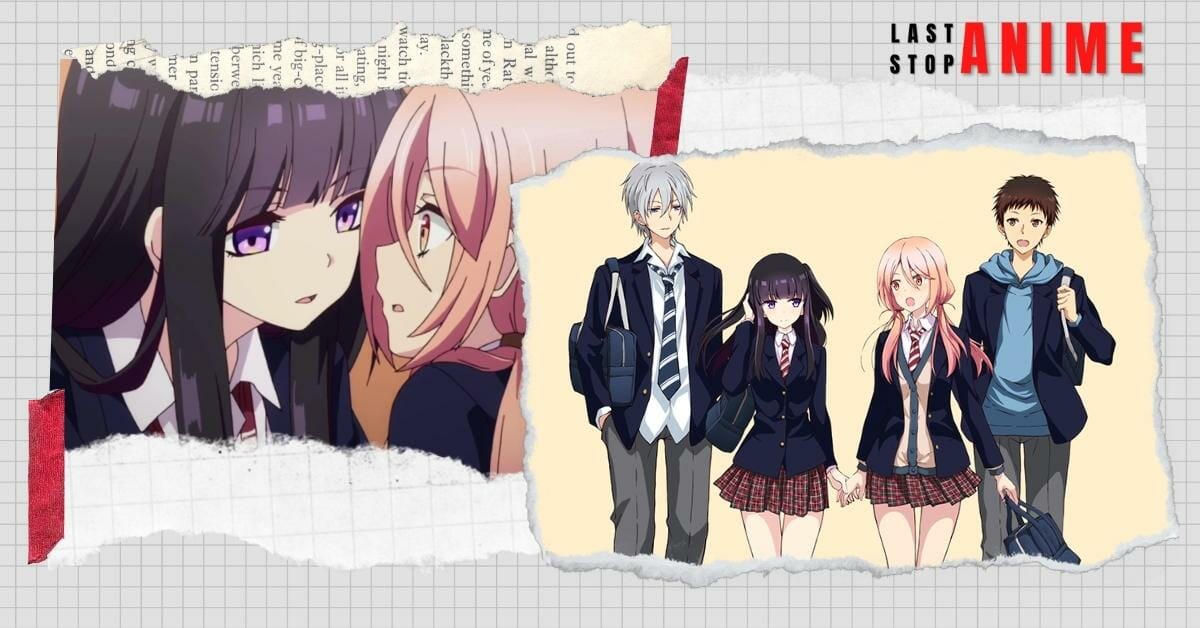 Total Episodes: 12
Status: Finished Airing
Genres: Drama, Girls Love, Romance
Where to watch: Crunchyroll
MAL Rating: 5.34/10
Staying true to its name, Netsuzou trap is definitely not for those looking for a straightforward and wholesome relationship between the leads as we see constant cheating and betrayal being posed as 'practice'.
While it comes under Shoujo manga, the story is anything but the peaceful journey we expect from that label.
The scandalous nature and fan service will remind you a lot of Citrus. In the anime, we see 2 childhood friends, Yuma and Hotaru.
When Yuma asks Hotaru for relationship advice due to nervousness about her boyfriend, she takes the opportunity to exhibit her feelings and passion for her friend under the guise of teaching her.
Under its dark premise, the show has a lot of heart-warming elements. It is one of the few well-made Yuri anime out there though it is only suitable for a specific audience.
Scum's wish
Total Episodes: 12
Status: Finished Airing
Genres: Drama, Romance
Where to watch: Prime Video, Netflix
MAL Rating: 7.16/10
Scum's wish is a painful journey following a seemingly perfect couple with deep secrets.
Due to a boy and girl unable to fulfil their wishes and romantic aspirations towards their crushes, they decide to spend time together through a meeting of fate.
As they confide in each other, they use the other as a substitute to release their pent-up desires and worries due to their unrequited love.
Scum's wish is depressing, intimate, and dramatic while having a twisted and realistic approach towards a romantic relationship. Safe to say these labels are synonymous with those of Citrus.
The characters are, however, quite different as we see their downfall rather than development as life hits them with crushing despair.
Similar to the title, it quickly turns into a dumpster fire while unmasking characters for the scum that they are.
Adachi and Shimamura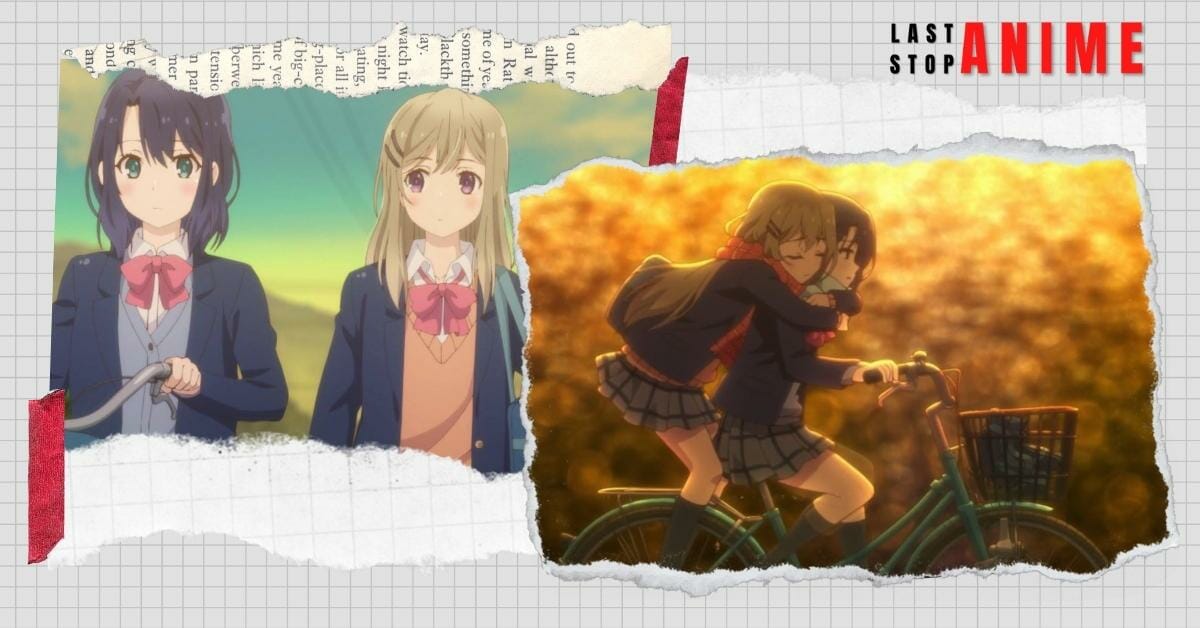 Total Episodes: 12
Status: Finished Airing
Genres: Slice of Life, Girls Love, Romance
Where to watch: Crunchyroll
MAL Rating: 7.10/10
Adachi and Shimamura is possibly the most wholesome tale in this list of anime recommendations.
It follows two girls who meet by chance while skipping class and hanging out in the gym.
Following this, they decide to converse and play ping pong, through which they find a liking towards one another, leading to the start of a friendship.
Through their several activities together, it is apparent that they might not stop at friendship, however, as they keep getting closer and closer.
While Citrus deals with bolder topics such as incest and assault, Adachi and Shimamura is a lovely tale of LGBTQ representation while centering around a lesbian relationship in particular which would warm everyone's hearts.
Candy Boy
Total Episodes: 7
Status: Finished Airing
Genres: Girls Love, Romance
Where to watch:
MAL Rating: 6.79/10
Candy Boy is a love polygon yuri series that follows twin sisters sharing a room while studying in high school.
However, their relationship is clearly closer to the outside world than mere sisters, as they're observed to hold hands and even go on dates constantly.
When an underclassman approaches Yukino, one of the sisters, while seeking advice on how to approach the other, they are caught by Kanade, the other part of the twin sisters, who instantly assume they are dating.
This commences a series of infuriating misunderstandings which also causes many to reveal their true feelings.
Candy Boy is the perfect anime to quench your thirst for unending drama and relationships considered taboo by society.
While there are a lot of incest anime romances, the twin sisters' addition is a nice touch as we see the similarities in characters as well.
My Little Monster
Total Episodes: 13
Status: Finished Airing
Genres: Comedy, Romance
Where to watch: Crunchyroll, Netflix
MAL Rating: 7.48/10
While at first glance, My Little Monster is anything but similar to Citrus as it doesn't have a Yuri couple or siblings who are not blood-related, and the only thing they have in common is the high school setting, on a deeper level.
My Little Monster revolves around an inexpressive girl who doesn't see meaning to life past studying and acts uncaring towards most.
One day, a light is added to her mundane life as she runs into a high school boy notorious for being a delinquent and troublemaker.
Staying true to his impulsive character, he confesses his love for her shortly after meeting.
As she was unfamiliar with the term, she couldn't respond to the love confession appropriately.
As the show continues, they start it off as friends while our female protagonist tries to figure out her thoughts and romantic feelings.
We see them developing from friends to slowly falling in love with each other rather than in an instant while correcting each other's faults and standing up for each other in front of bullies.
The personalities and relationships these two share are very similar to those of Citrus.
While there is one loud and brash one who doesn't think before speaking, the other is a quiet person, always deep in thought who struggles in expressing their emotion.
My Little Monster is an excellent show if you want a drastic change in the plot while keeping similar characters.
Sakura Trick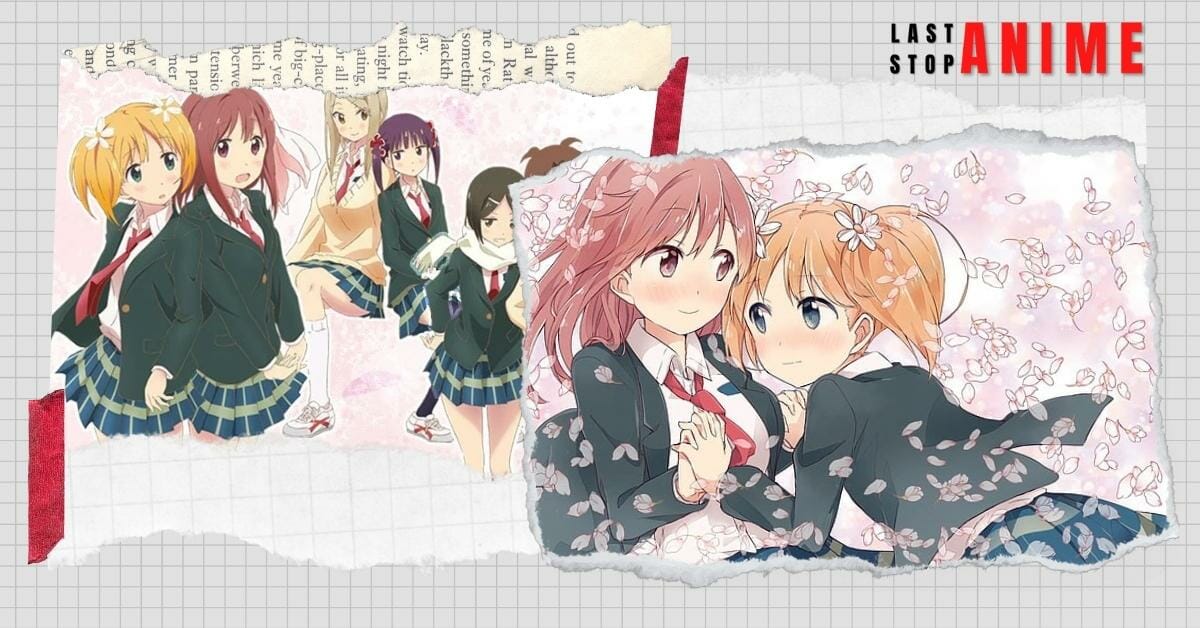 Total Episodes: 12
Status: Finished Airing
Genres: Comedy, Girls Love, Romance, Slice of Life
Where to watch: HiDive
MAL Rating: 6.97/10
Yuri and GL anime are adamant about sticking with the high school setting, which gives writers the most content for the theme.
Sakura Trick is no different, as we see a pair of best friends attending school together, hoping to help each other through difficulties.
The disastrous events are soon to start, however, as their seats are opposite. They also find out they will be the final batch graduating from the school.
To make matters worse, they are plagued by people wishing to befriend them. At the end of the tiresome scenario, we see them share a kiss in a surprising turn of events.
This completely takes both characters and viewers aback as this begins the set of events where the pair go from friends to possibly finding romantic feelings for each other.
Sakura Trick is wholesome for the most part while trying not to go too heavy into the drama, which most Yuris seem to have and is an excellent addition to the genre.
Strawberry panic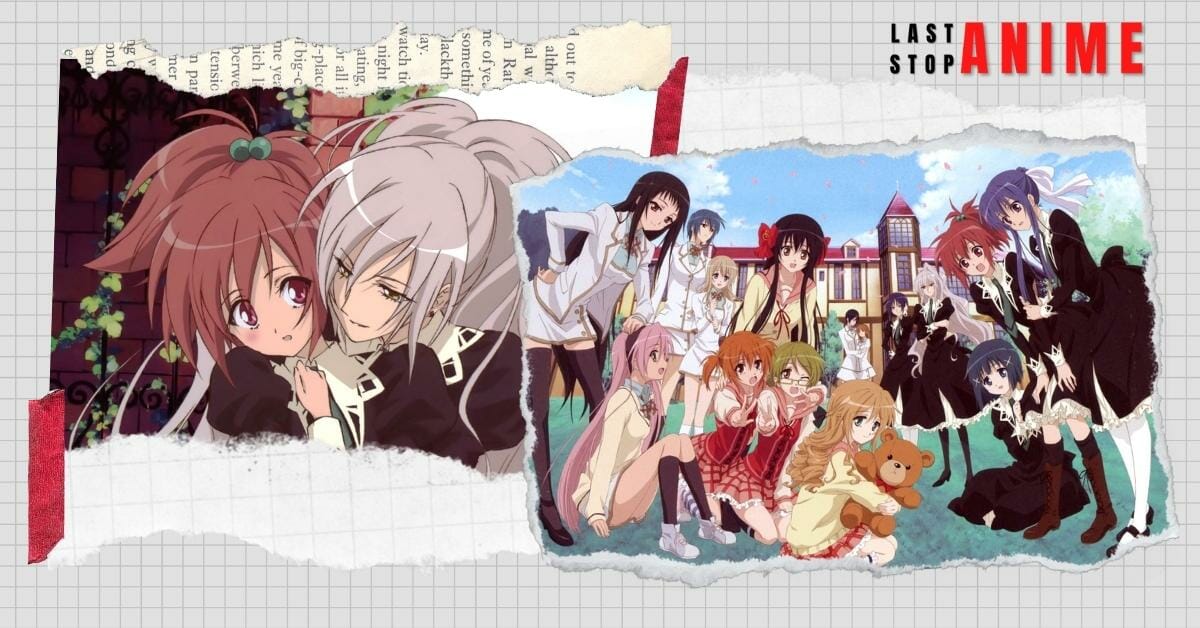 Total Episodes: 26
Status: Finished Airing
Genres: Drama, Girls Love, Romance
Where to watch: Tubi, Roku
MAL Rating: 7.28/10
Based on the popular novel, Strawberry panic is set in an all-girls institution atop Astraea Hill, where we see our main character, Nagisa, enrol as a new transfer.
In her excitement and anxiety, she faints on the first day after encountering a mysterious yet charming student.
On awakening, her roommate greets her, giving her a tour of the academy and its facilities.
It is then revealed that the trigger which caused her to faint is a student considered the most exceptional in the institution.
In addition to that, through being approached, she ends up meeting with the star, Shizuma. Shizuma also finds herself drawn to the new transfer student, which earns envy towards Nagisa.
However, through their interactions, Nagisa realises that there is more than what meets the eye, as the beauty of Shizuma is hiding some dark secrets.
Throughout Strawberry Panic, we see these secrets spill as the characters progress past them while forming a lovely romance. It is a beautiful story with a solid supporting cast who are well-written.
Whispered words
Total Episodes: 13
Status: Finished Airing
Genres: Comedy, Girls Love, Romance
Where to watch: Crunchyroll
MAL Rating: 7.06/10
Whispered words is a relatively light-hearted story which shows us self-realisation and growth. At the same time, people learn to express their feelings.
When a popular girl called Sumika falls in love with Ushio, she struggles to convey them as she drops hints in the hope of the latter realising it herself.
However, Ushio, who is used to rejection, fails to realise this as her self-esteem in romance has hit rock bottom.
While we have seen a similar premise before, the addition of Yuri makes it fascinating.
In contrast, we see varied reactions and actions taken by the supporting characters.
Where Citrus is much more physically intimate and edgy, and the characters' stories are pretty dark.
Whispered Words takes a tone more attuned to those with a soft heart while standing strong in its own right.
The series leans more towards Shoujo ai rather than Yuri.
Happy Sugar Life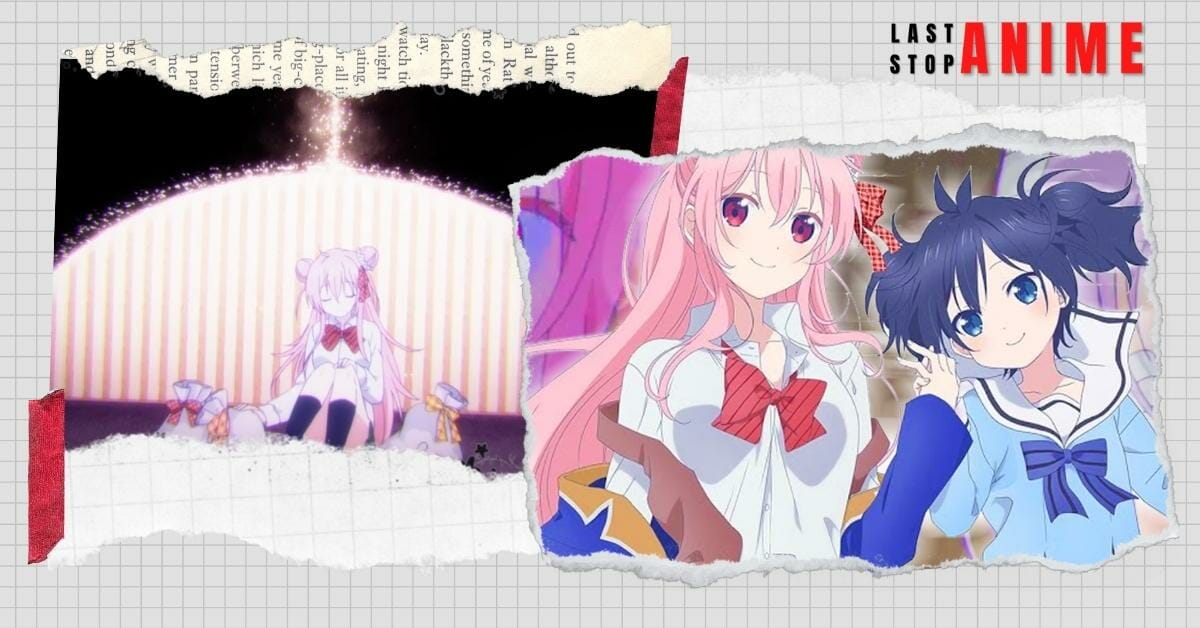 Total Episodes: 12
Status: Finished Airing
Genres: Drama, Girls Love, Horror
Where to watch: Prime Video
MAL Rating: 6.80/10
With a questionable moral premise, Happy Sugar Life is the final addition to this list of anime similar to Citrus.
We are introduced to the main character, Satou, as a person who loves messing around with men in her high school without taking things seriously.
With her beautiful appearance acting as the perfect complement to her activities, she lives an unbothered life.
This changes when she meets a young girl named Shio with a childlike innocent appearance.
This was love at first sight for Satou, who did not believe herself capable of it. While essentially kidnapping her, she begins sharing a house with Shio while telling others she lives with her aunt.
She even goes to extreme lengths to keep their relationship intact as they share their lives.
While it might be off-putting and downright disturbing to many people due to the love interest looking like a very young girl and being captured by the protagonist despite seeming like she doesn't mind, the actual romance part is very wholesome as they both discover the meaning of love in each other's arms.
Shoujo Sect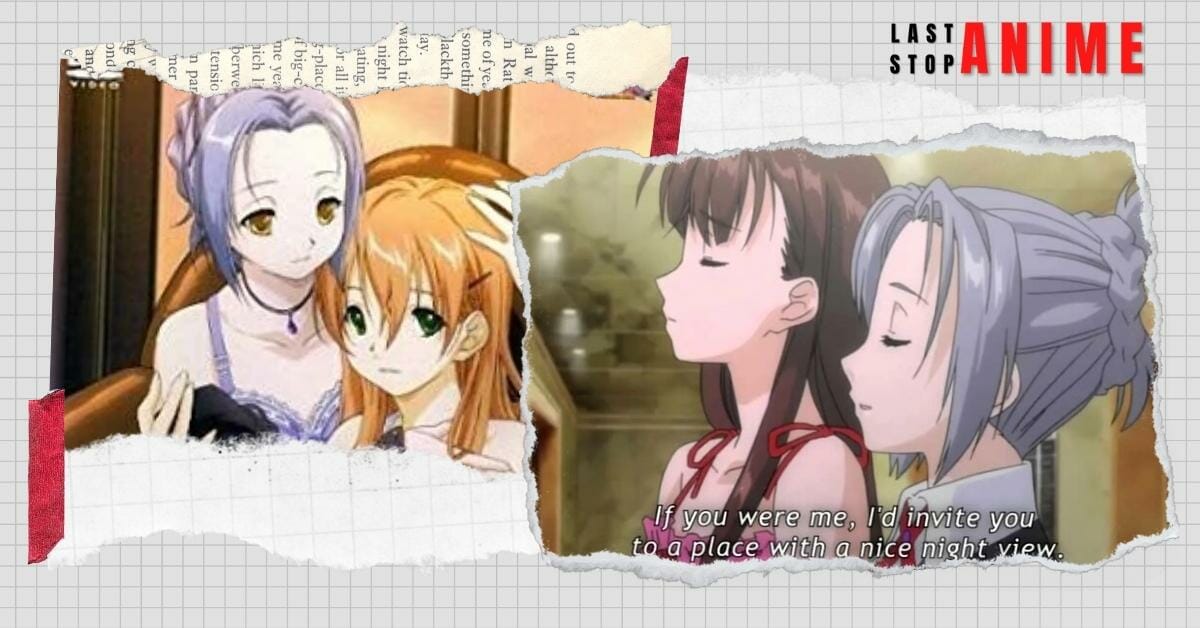 Total Episodes: 3
Status: Finished Airing
Genres: Girls Love, Adult
Where to watch: BetaSeries
MAL Rating: 6.67/10
Shoujo Sect follows a pattern similar to the childhood friend trope, where a promise made at a younger age is forgotten later.
As our 2 female protagonists share a kiss at a young age and promise to see each other again, life has other plans: only one remembers the vow, and the other forget it.
Despite attending the same girls' school, the personalities of neither childhood friend are recognizable as one turns into a delinquent and the other is serious and withdrawn.
While Shinobu, the delinquent who remembers their passionate tryst made as children, tries various tricks in hopes of rekindling their relationship, several secrets and feelings are revealed.
Shoujo sect is extremely explicit and has a good story and characters to back it. It follows lesbian romance surprisingly well without getting too caught up in the adult moments.