Have you ever thought about various anime characters and wondered if they share your personality type?
ENFP anime characters will share the same attributes that humans do. They are purposely made to appear like that because it shows a sense of belonging.
What Is The MBTI® Personality?
An insightful, self-reported assessment called the Myers-Briggs Type Indicator® (MBTI) determines a person's psychological preferences and personality type.
This assessment aims to place respondents into one of four groups depending on how they view the world and make decisions, allowing them to understand better and explore their personalities.
Click on the image below to know about the anime characters of your specific MBTI Personality Type.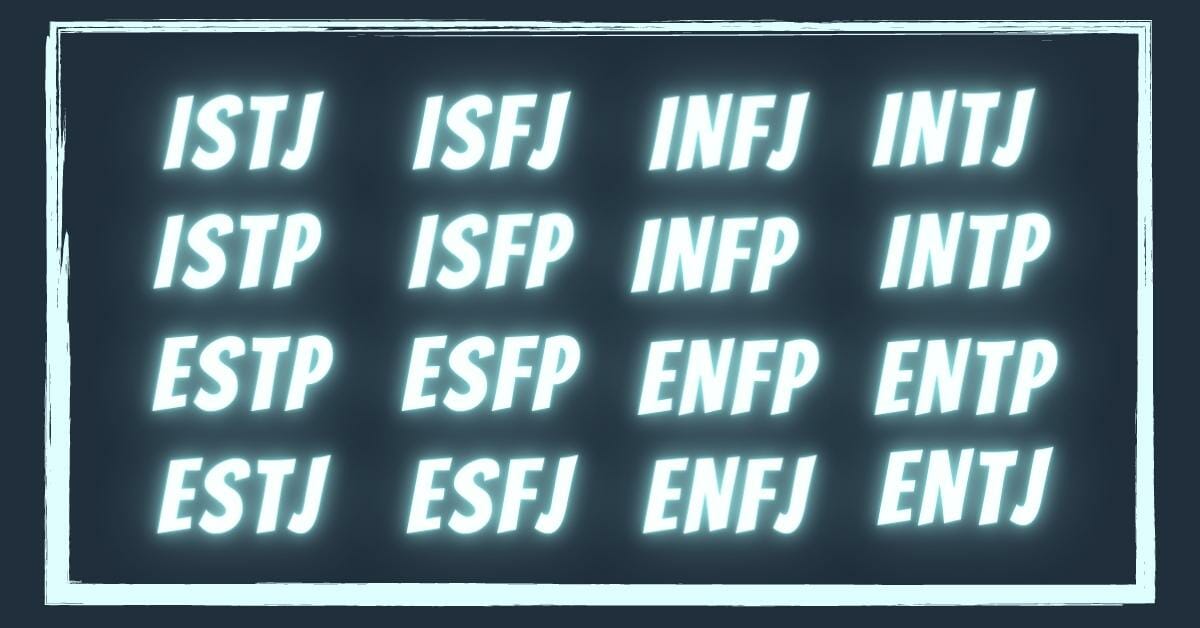 The four categories are Extraversion or Introversion, Intuition or Sensing, Judging or Perceiving, and Thinking or Feeling.
According to this theory, each person favors one trait from each category, resulting in 16 different personality types.
Well, if you don't know your MBTI personality type, you can always take a test here!
Is ENFP a rare personality?
ENFP is not a rare personality type. It is common in every part of the world. They make up about 8 percent of the general population.
ENFPs are natural people person. Their empathetic and caring attitude leads them to understand what people around them are feeling.
They are always ready for a new adventure. They are highly adaptable to change, which makes them great leaders.
ENFP individuals are easily distracted, especially if the task is boring and unattractive. They do not like routine and would instead focus on the future.
ENFPs are all about new ideas but putting them into action is where they need to catch up. Just dreaming of the future seems to end poorly for them, they are disorganized that way.
What does ENFP stand for?
A Campaigner (ENFP) is a person who possesses the personality traits of being Extraverted, Intuition, Feeling, and Perceiving.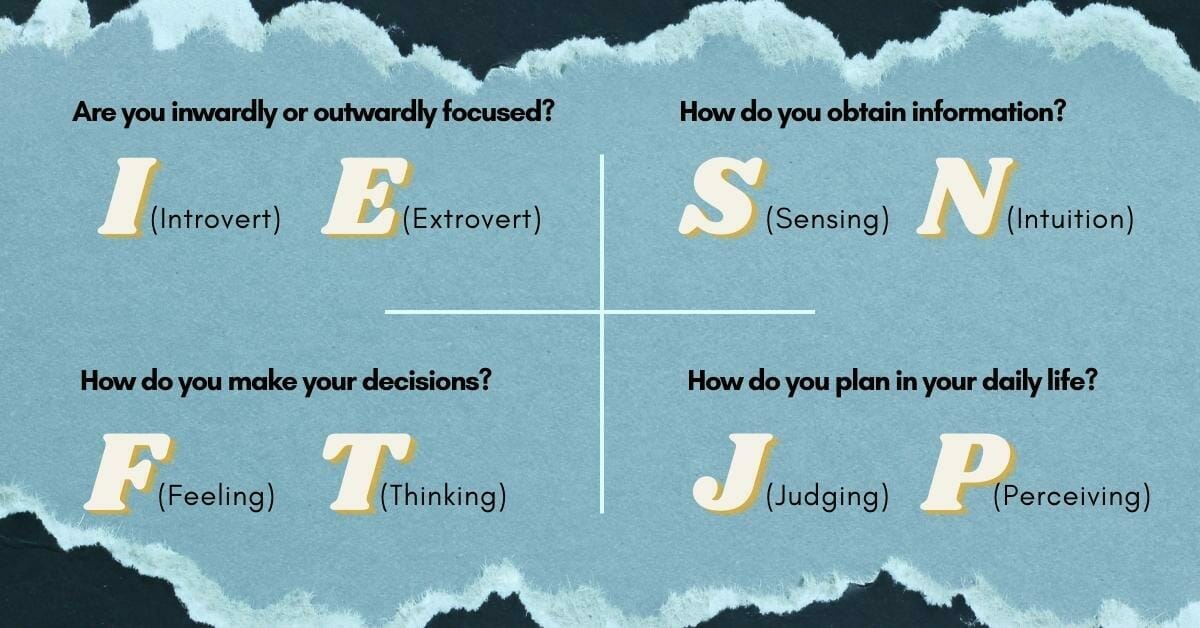 They are free-spirited individuals with a positive outlook on life. They focus on establishing meaningful connections with people.
The ENFP personality type is denoted by four letters, each of which stands for a vital personality feature: Extroverted, which energizes them; Intuitive, which focuses on ideas and concepts rather than facts and specifics; Feeling, they make decisions based on feelings and Perceiving, they like being spontaneous rather than organized.
They show a lot of enthusiasm when something catches their eye. This enthusiasm is infectious, even pulling other people in with them. This makes them natural leaders.
What Are ENFP Personality Types' Strengths and Weaknesses?
| Strengths | Weaknesses |
| --- | --- |
| Enthusiasm | People pleasing |
| Strong communication skills | Disorganized |
| Festive | Restless |
| Curious | Overly accomodating |
Anime characters That Are ENFP
In anime and manga, ENFP characters are portrayed as fun-loving personalities. They are outgoing and the life of the party.
They show extroverted tendencies and form friendships with anyone they meet. Once these friendships are established, they work and devote themselves to them.
They will be the ones putting in too much effort. This can be harmful to them as they could end up being disappointed.
They are spontaneous. One minute they will be doing something else, and the next minute they will be out the door on another adventure.
Additionally, this also means they could be more organized and focused. Looking into the future leaves them dreaming of big things. They do not think of actions to make them into reality.
With all this done, we are counting our picks of the top 20 ENFP anime characters. Let us get on with the list.
20. Mako Mankanshoku – Kill la Kill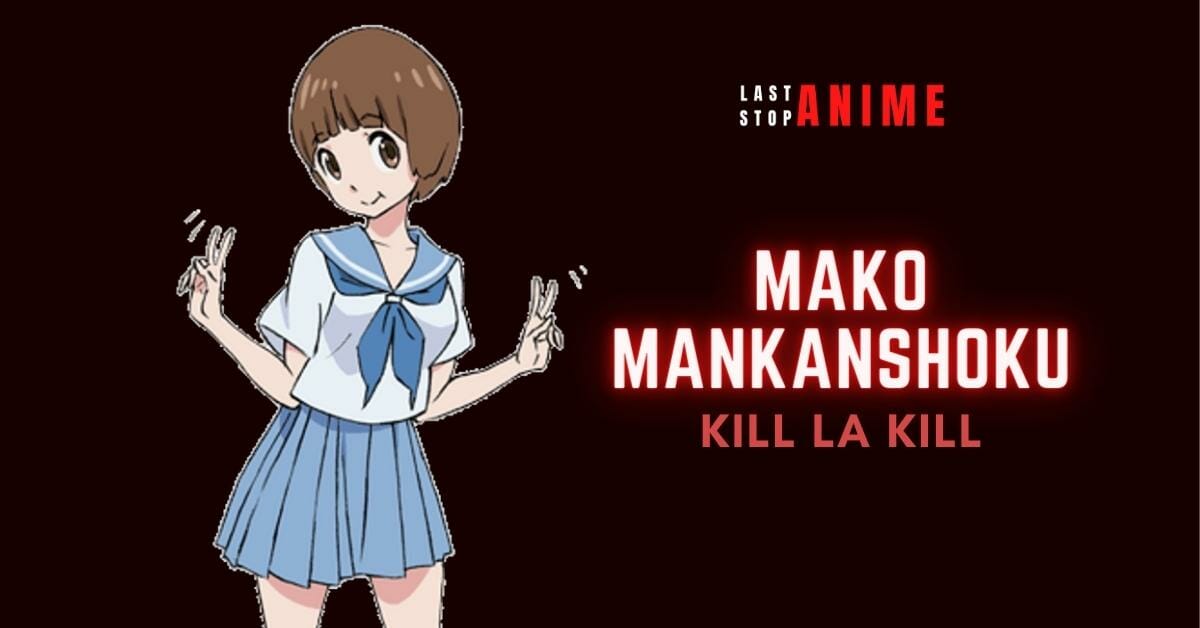 Number of episodes: 24+ OVA
Number of seasons: 1
Genres: Drama, Action, Comedy
Mako is the goofy, proud ENFP protagonist in Kill La Kill series. She is best friends with Ryuoko Matoi. She shows an energetic and cheerful personality.
Her zeal for making friends quickly is seen in how she becomes inseparable from Ryuoku within a few days.
Like most ENFPs, she struggles to follow the rules. She does have respect for authority figures. But she speaks out when needed to. An example is when she says Ira Gamagouri should wear pajamas to bed instead of sleeping nude.
Mako grew up poor her whole life. Consequently, it is natural for her to obsess over money. She always thought about the future and how much wealth she could have.
This leads to her getting greedy and turning against Ryuoko. Everything turns out all right in the end, but we see how she does not think of her present but of the bigger picture.
This way, Mako easily becomes one of the best ENFP anime characters.
19. Kiki – Kiki's Delivery Service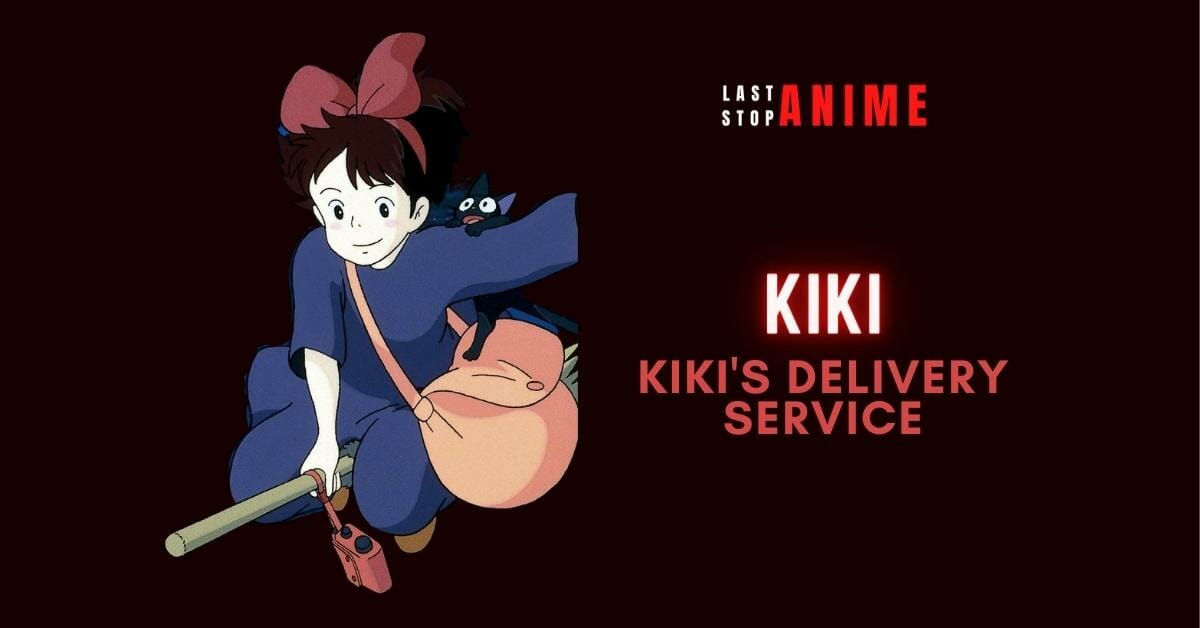 Number of episodes: Movie
Genres: Drama, Adventure
In Kiki's Delivery Service, Kiki is the young girl and the main protagonist. She is a witch-in-training who moves to the seaside with her cat Jiji.
Her curious nature lets her go off on a magic broom in a village, and she soon begins her delivery service.
A negative trait of ENFPs is that they tend to overthink. And that is precisely what happens with Kiki.
She gets insecure and starts questioning herself. She loses all her powers in this mess and has to overcome self-doubt to regain them.
Kiki makes friends quickly and soon as a bunch of people in the village who know her. This shows how good of a social butterfly she is.
18. Lucy Heartfilia – Fairy Tail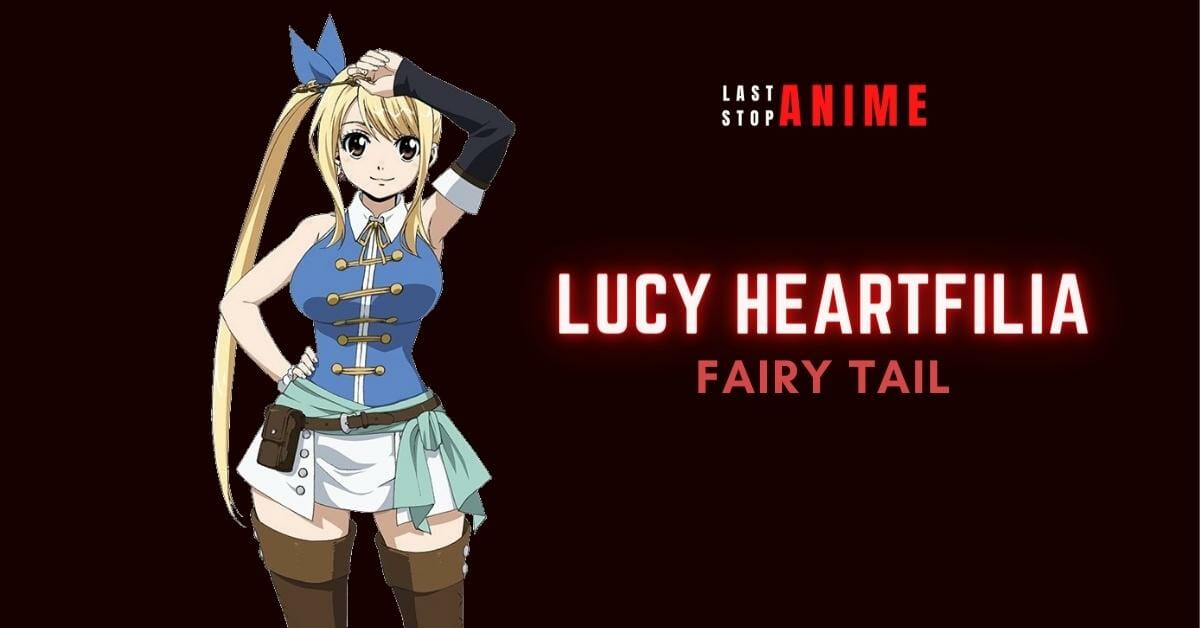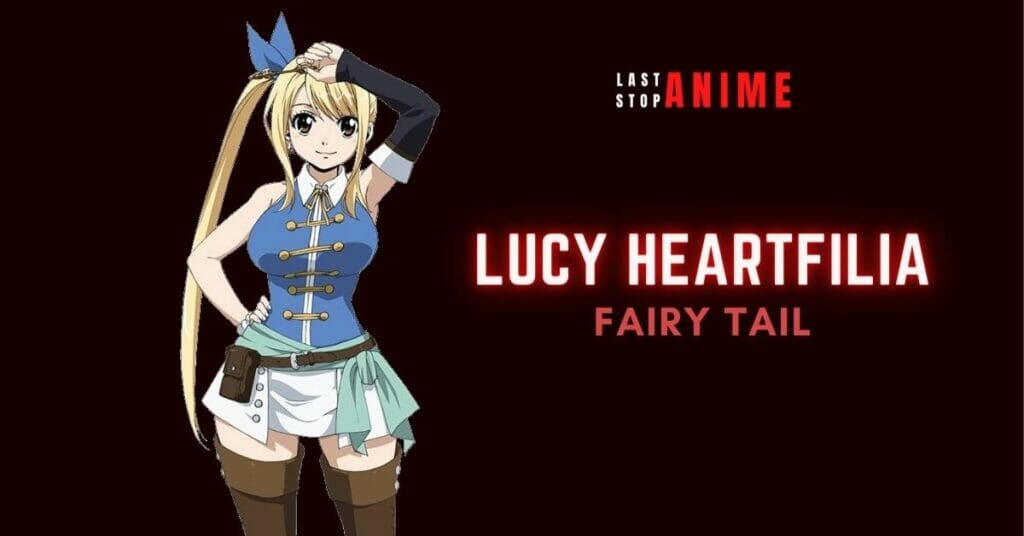 Number of episodes: 175 episodes+ 6 OVAs+ 1 film
Number of seasons: 3
Genres: Adventure, Fantasy
In Fairy Tail, Lucy Heartfilia is a member of Team Natsu. She is good-natured and has a caring attitude.
Her need for adventure is evident as she leaves home searching for independence. She has a bad relationship with her father, which further motivates her to get out and do something big.
Her kindness towards her Celestial Spirits shows us how much of a genuine heart she possesses. She does not treat them as shields but as friends.
She might be weak in her team. Nevertheless, she has proved time and again that she is capable of so many good things. Her greatest asset is her intelligence. She uses it to think of creative ideas to win a battle.
17. Marin Kitagawa – My Dress-Up Darling
Number of episodes: 12
Number of seasons: 1
Genres: Romance, Slice of Life
Marin is this show's proud ENFP protagonist. She is not afraid to voice her opinions. She will not let anyone make her feel inferior for liking something.
Marin is perceptive and comes to the aid of a lot of people. If she sees wrongdoing, she does not hesitate to speak up.
For example, she saw Wakana taken advantage of and promptly told him that he did not have to put up with it.
Although, she can be disorganized at times. For example, she knitted a very skimpy cosplay outfit on her own, even though she could have seen how to do it properly in her step-by-step guidebook.
16. Camie Utsushimi – My Hero Academia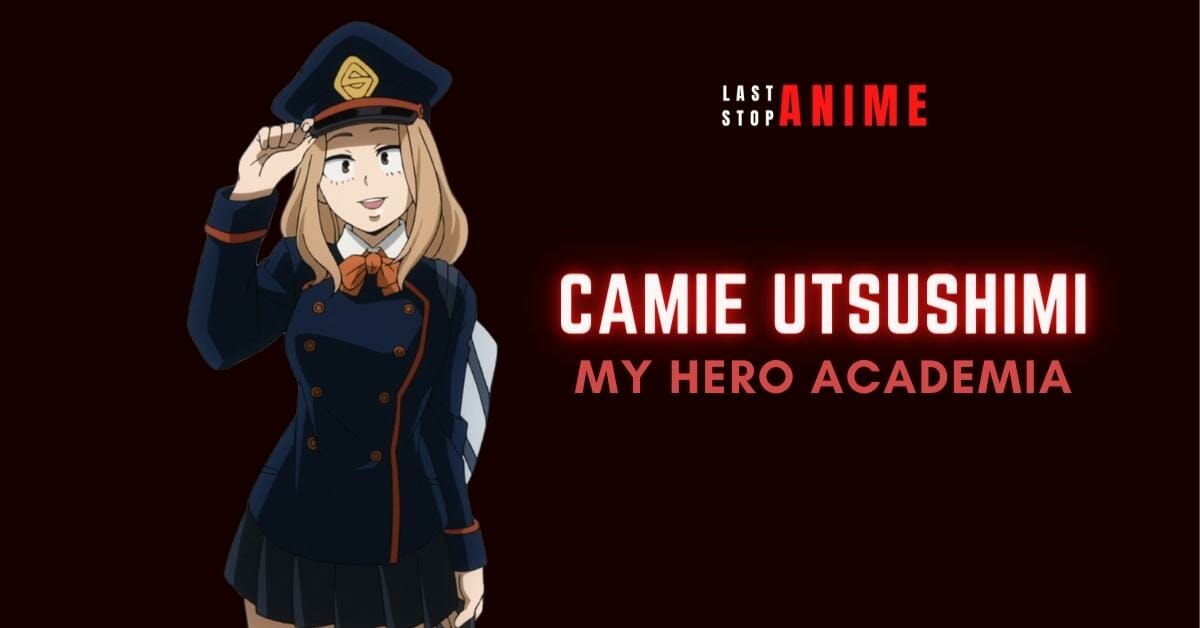 Number of episodes: 113+ 6 OVAs+ 3 movies
Number of seasons: 5
Genres: Action
Camie is a second-year student at Shiketsu High School. She is a confident hero. She dresses in flashy apparel and has a cute, awkward personality.
Camie is not as serious as her peers and brushes over trivial things that have happened to her. For example, she lets go of the fact that the League of Villains impersonated her to infiltrate the Provisional Hero License Exam.
She is good at social interactions, although she does show some quirks. Some include calling others by their first name and speaking in slang terms no one understands.
She can be imaginative, a trait seen during the remedial exams. Here, she created an illusion of an aurora to help captivate the children.
She is curious and likes talking to people. She even tells Bakugo that he does better when he puts his attitude aside.
These reasons are why she comes up on this list of ENFP anime characters.
15. Howl Jenkins Pendragon – Howl's Moving Castle
Number of episodes: Movie
Genres: Drama, Fantasy
Howl is a wizard living in the land of Ingary. He owns a moving castle and likes to live a private life. To accomplish this, he purposely spreads rumors about himself.
He is very particular about his appearance and wears flashy apparel. He also dyes his hair from time to time.
In typical ENFP fashion, he is kind and generous. He allows Michael and Sophie to live with them. He even forgives their mistakes.
His negative qualities surpass the positive ones. He displays a child-like attitude, often seeking attention and throwing a tantrum.
Howl lies a lot and is entirely self-absorbed. He shows no thought toward how others feel and plays with their emotions.
The worst thing he does is make a girl fall in love with him, and then he forgets her. His courting is troublesome as he cannot rest until he has made a girl love him.
All of this shows his good and bad sides. Nevertheless, he is an excellent example of the ENFP personality type.
14. Misato Katsuragi – Neon Genesis Evangelion
Number of episodes: 26+ Movie
Number of seasons: 1
Genres: Action, Drama
Misato is one of the main characters in the Neon Genesis Evangelion anime series. She is very disorganized, and her living space is a complete mess.
Misato could not stay clean until Shinji Ikari came in. She relied on instant food and drank a lot of beer. Her lifestyle was an unhealthy one.
She often overthinks her relationship with her father. Although she is grateful to him for saving her life, she hates him for not being around often.
Misato Kastsuragi also shows some motherly affection towards Shinji. She cares for him, perhaps because of their similar problems. She feels protective over him and even takes him in as she feels it is her duty.
13. Yui Hirasawa – K-On!
Number of episodes: 39+2 OVAs
Number of seasons: 2
Genres: Slice of life, Comedy
Yui Hirasawa is the main protagonist in K-On. She is part of a band and plays the lead guitarist and vocalist.
She has a fun-loving personality. Anxiety and nervousness are something alien to her. She is big on physical contact and likes to hold hands or hug.
Like a true ENFP personality type, she is unfocused, which is reflected in her grades. Except for fine arts, she is always on the verge of failing.
She has a short attention span and cannot concentrate on two things simultaneously. If she attempts this, she forgets the first thing she tried.
She goes with her gut and experiences and does not rely on manuals or guides. She is musically gifted but rather lazy when using her ability to the best extent.
12. Haruhi Suzumiya – Haruhi Suzumiya Franchise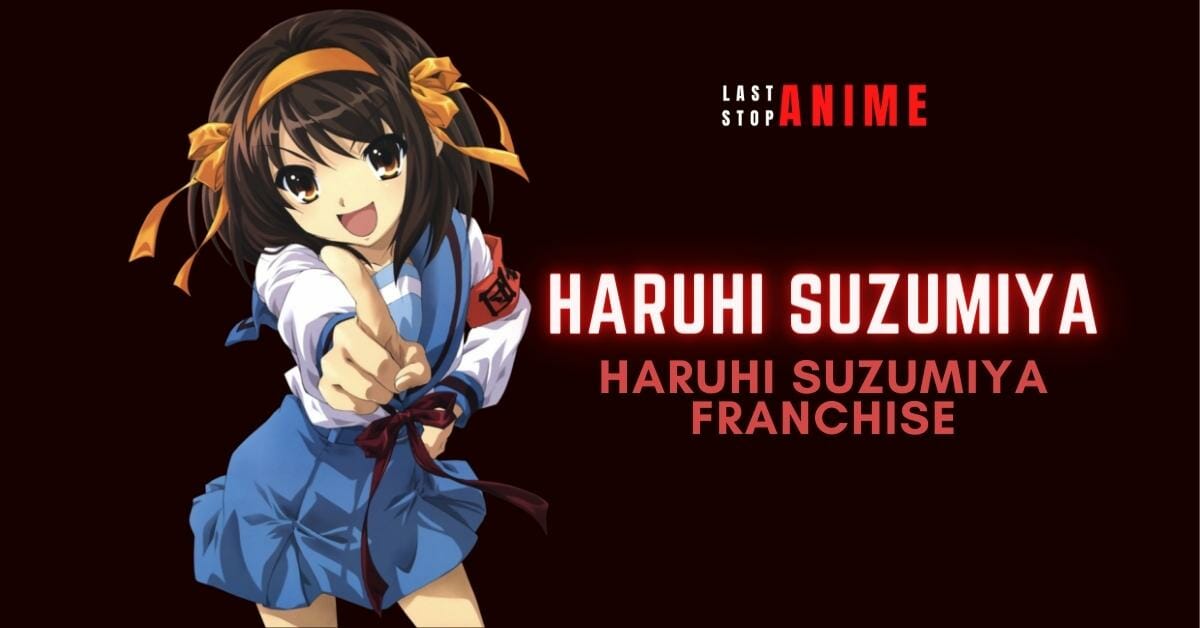 Number of episodes: 14+ 38 ONA+ 1 Film
Number of seasons: 2
Genres: Science fiction, Comedy
Like a typical person with an ENFP personality, she enjoys being the center of attention. She does things that attract other people's attention towards her.
Another reason for it is that she gets bored quickly. So she acts in a deviant manner to overcome this boredom. Her need for adventure and dislike for a monotonous existence is seen in her.
Although this might make her seem like a rule-breaker, the reality is the opposite. She is traditional, even following all the holidays and respecting elders.
Her need for adventure is so much that her paranormal observers constantly set new things up so she would not get bored.
Her restlessness is a pain for people around her. She can get intimidating and boss people around. She never admits to her mistakes and is stubborn.
11. Jiraiya – Naruto
Number of episodes: 220
Number of seasons: 5
Genres: Action, Adventure, Fantasy
Jiraiya is a good-natured person who likes cracking jokes. He lights people around him up with his humor and fun personality.
He is a peaceful spirit with a mission of eliminating all the hatred in the world. Although he has never been able to come up with a solution, he does have a longing.
His curious nature is his most defining trait. He is open to new ideas and adventures. Moreover, he never gives up and has strong willpower.
Jiraya is loyal to the core. He does not hesitate to kill people who have betrayed him or his village. His self-sacrificing personality is also why others respect him so much.
10. Chika Fujiwara – Kaguyama-sama: Love is War
Number of episodes: 37+ 3 OVAs
Number of seasons: 3
Genres: Slice of life, Romantic comedy
Chika is the secretary of the student council. She is a laid-back girl who always has a smile on her face.
Chika Fujiwara is a person with game addiction and often generates ideas for new games or activities for the student council. She cheats in these games to win but is often called out.
She is completely oblivious to the tension in the room, which provides a comic element to the anime series.
On the other hand, she calls herself a love detective despite never being in a relationship. She does realize Ishigami's and Iino's feelings for each other. But she is still clueless that Kaguya and Miyuki like each other.
She can be perceptive at times but is mostly air-headed. Her antics make her seem childish, but she is rather talented in many areas like playing the piano and languages.
9. Naruto Uzumaki – Naruto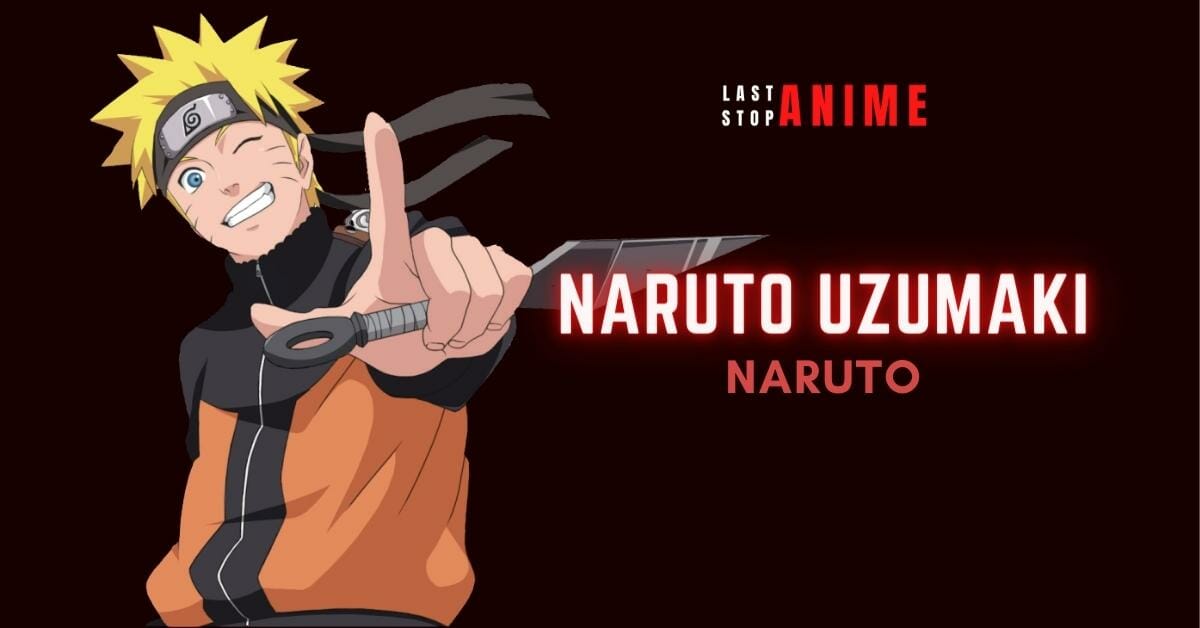 Number of episodes: 220
Number of seasons: 5
Genres: Action, Adventure, Fantasy
As a typical ENFP personality type, he can form connections with other people by showing genuine kindness and care. This could be because he grew up as an orphan and did not receive much love.
He struggles to follow the rules like calling people nicknames instead of honorifics. Uzumakie lets go of this trait by the time he is an adult. He also does pranks around the village.
This is done so he could get some acknowledgment, even if that meant people scold him. His messy family life is seen through this.
He is perceptive and firmly believes that anything can be accomplished with enough hard work and perseverance.
Despite going through a lot of hardships, he maintains his optimism about life. He has a genuine heart through which he helps other people when needed.
8. Ochako Uraraka – My Hero Academia
Number of episodes: 113+ 6 OVAs+ 3 movies
Number of seasons: 5
Genres: Action
Ochaco has an energetic and bubbly personality. She is always available to help others and will be friendly toward them.
Her perceptive nature shows when she first notices the reasons for Izuku and Bakugo's rivalry. Her understanding of others is another reason she gets along with her classmates.
He does have a jealous side that comes out when other girls get too close to Izuku. She is too accommodating to do something about it. She typically dismisses her feelings for him.
In this way, she is a confident hero with an ENFP personality.
7. Anya Forger – Spy x Family
Number of episodes: 25
Number of seasons: 1
Genres: Action, Comedy, Spy
Anya has an obsession with spy stuff. So when she discovered that Loid was a real life spy, she wanted to go everywhere he did so she could see all the cool things he did.
She is adventurous that way but soon learns the hard way that what Loid does is not easy work.
She is a kind and caring person. An example is when she dives headfirst into a pool to save a kid from drowning. Another example is when she calmed a cow down after learning it was scared.
Moreover, she does everything she can to help Loid with his mission. She tries to become friends with Desmond and puts effort into passing her classes.
Anya lived a chaotic life before being adopted by Loid. She grew up in an orphanage and has abandonment issues.
Any Forger even cried at the thought of Loid replacing her and asked him not to leave her behind. She has a free-spirited personality.
6. Touta Matsuda – Death Note
Number of episodes: 37+ 2 Specials
Number of seasons: 1
Genres: Supernatural, Suspense
Matsuda has the ability to understand humans. He has sympathy for Kira's followers. Moreover, he thinks Kira has good intentions, but he goes about them the wrong way.
He also sees the benefits of the new world order that Light offers. Another trait of his is his need for adventure.
Matsuda has always been in the middle of the action. Light's father takes him under his wing. He has become highly resourceful in the NPA.
Matsuda has proven time and again that he can be helpful to the team. He agrees to act as bait in order to expose Kyosuke Higuchi.
His risk-taking behavior is commendable, and he highly appreciates teamwork.
5. Son Goku – Dragon Ball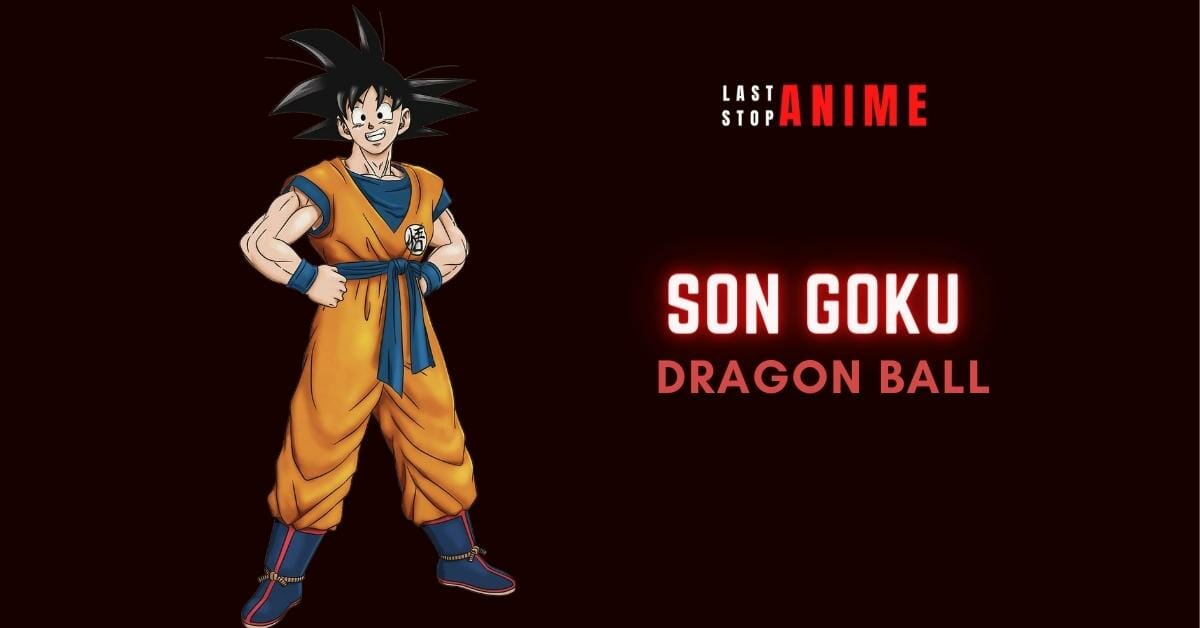 Number of episodes: 291, 13 Movies, 2 Specials
Number of seasons: 7
Genres: Action, Adventure, Comedy
He is initially aggressive. But after he overcomes his head injury, there is a change in his demeanor. He becomes lively and kind. He has a food-loving nature which can be comical at times.
Even if he is strong, he is not immune to feelings. He gets quite emotional during vulnerable moments. An example is when Master Roshi seemingly died. He eventually was revived, and then Son Goku shed tears of joy.
Son Goku is restless and has a strong sense of adventure. He does not overcomplicate life nor care for the meaningless opinions of others. All he wants to do is live his life in peace.
As an ENFP personality, his compassionate nature is his most endearing quality. He is loyal to his friends on several occasions and manages to help whenever required.
He can sometimes be overly accommodating, like going away for long periods to train and protect the world. This is done with good intentions, but he can be unaware of its negative effect on his family.
All in all, he is one of the most energetic anime characters out there.
4. Josuke Higashikata – Jojo's Bizarre Adventure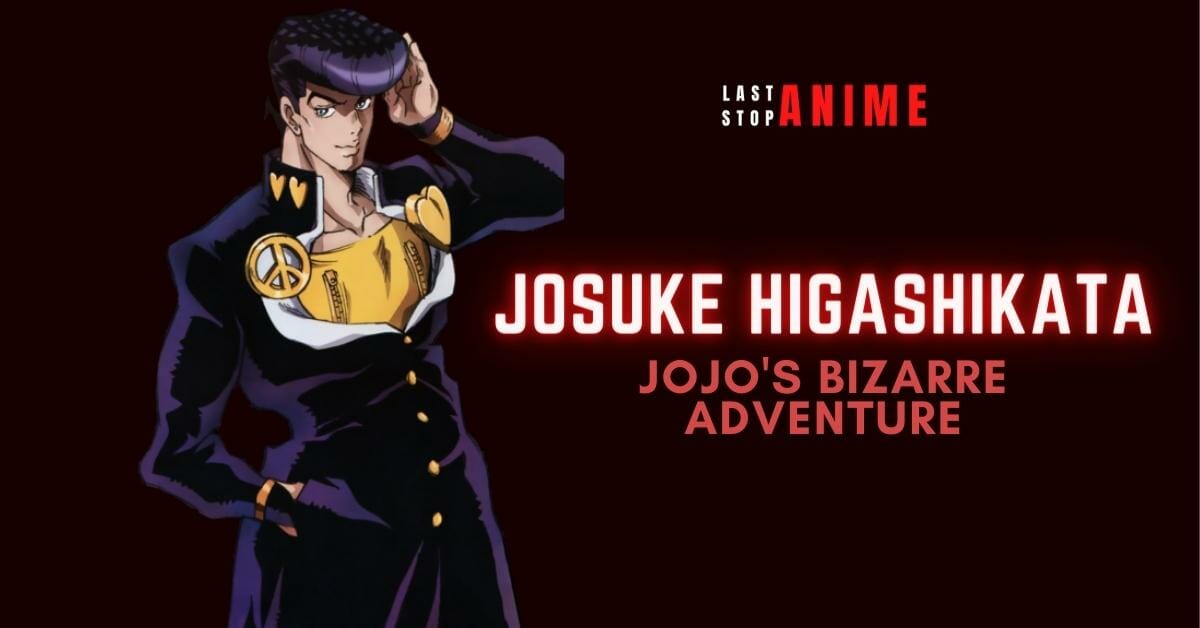 Number of episodes: 190+6 Ova
Number of seasons: 5
Genres: Action, Adventure
Josuke suffers from extensive retrograde amnesia and thus is driven to find out his identity from before. His curiosity about his identity is so intense that it becomes his only goal.
He is fiercely hot-blooded but understands that killing is not always necessary and stops fighting when not needed.
Josuke can get emotional at times. He feels extreme sadness after he sees Holy Joestar-Kira. He shows great love for his adoptive family after not remembering his own.
All these qualities are why he is on our list of ENFP anime characters.
3. Monkey D. Luffy – One Piece
Number of episodes: 1039+ 6OVAs+ 14 Specials+ 15 Movies
Number of seasons: 20
Genres: Action, Adventure, Fantasy
In One Piece, Monkey is the founder and captain of the Straw Hat Pirates. His goal in the anime series is to find the legendary treasure left behind by Gol D. Roger, dubbed the Pirate king.
He has a thirst for adventure, which is part of the reason he became a Pirate. He is restless and walks straight into the face of danger.
Another trait of his is his optimism. He does not take things seriously, instead prefers to have a carefree attitude toward life.
Luffy has helped many people like Edward Newgate, Usopp, and Shirahoshi. He shows kindness and compassion to people who need it.
He is one of the most well-known ENFP characters of all time.
2. Kamina – Tengen Tuppa Gurren Lagann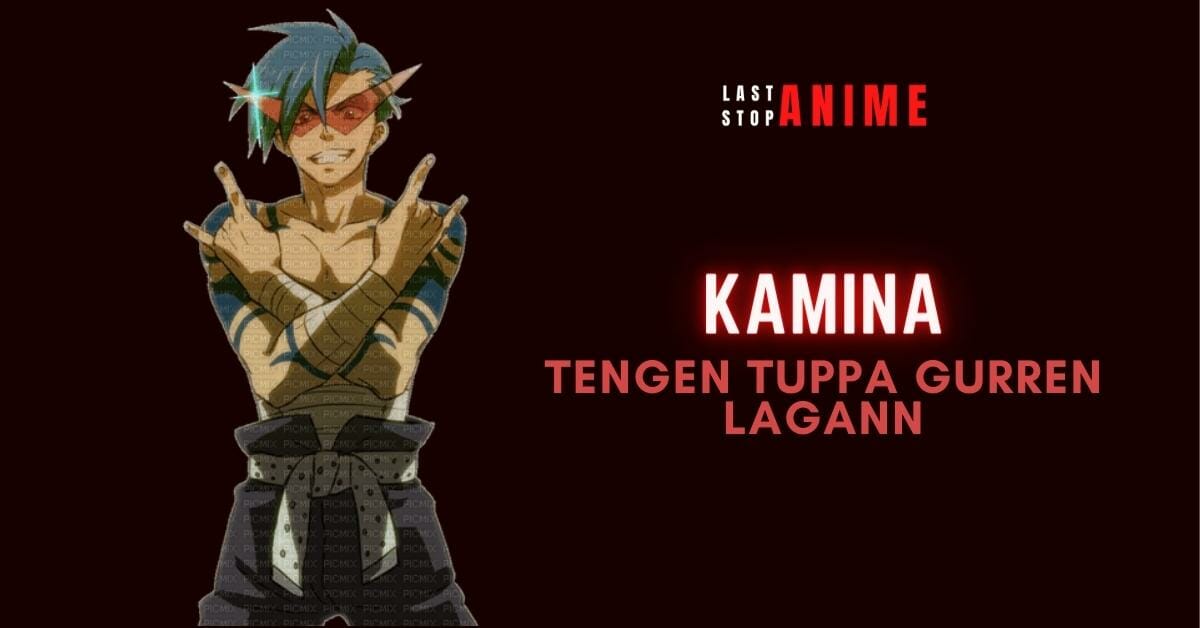 Number of episodes: 27+ OVA
Number of seasons: 1
Genres: Action, Adventure
In Gurren Lagann, Kamina is the first leader of Team Gurren. He is fiercely loyal and will defend the people he loves, fighting with everything he has so they can be safe.
Kamina is wise in battle, often coming up with strategies or insightful ideas. He admits that his bravado is just a facade to hide his worries.
He can sometimes become arrogant, but he is still one of the most popular characters.
1. Kaori Miyazono – Your Lie In April
Number of episodes: 22+ OVA
Number of seasons: 1
Genres: Romantic, Drama
Like people with the ENFP personality type, Kaori is outgoing and carefree. She is an inspiration to Kousei. Seeing her playing so passionately, Kousei rekindles his love for music.
She is perceptive and understands Kousei's feelings toward his mothers. She is caring towards him and helps him get through bad times.
Another time this trait is seen is when she helps a kid find her mother at the mall. She is quick to anger, but overall she is one of the good ENFP anime characters.
If you have already watched Your Lie In April and liked it, check our article on anime similar to your lie in april.
Other ENFP Anime Characters:
Reki Kyan – Sk8 the Infinity
Spirit Albarn – Soul Eater
Menma – Anohana
Hiiragi kashima – Given