For true manga enthusiasts, every genre has its own appeal and charm. However, for some fans, harem is the ultimate favourite genre that keeps them entertained and engaged.
If you're a fan of manga, then you're probably familiar with the genre known as "harem."
Harem manga is a genre that has gained immense popularity in the world of Japanese comics and animation.
What is a Harem manga/ Harem genre?
Harem manga, a subgenre of romance and comedy, is a fan favourite among many manga readers.
Harem manga is a type of Japanese comic book or graphic novel that features a central male character who is pursued by multiple female characters.
Female characters in a harem manga often show romantic or sexual interest in the male character.
This results in creating a dynamic in which the male character must choose between or manage relationships with multiple love interests.
Harem genre has gained popularity over the years and includes romance, comedy, and action.
The best harem manga often has complex plots and well-developed characters, making them an exciting and entertaining read for fans of the genre.
Why is Anime Obsessed with Harems?
There are a few reasons why harems are popular in anime. One reason is that they allow for the development of romantic relationships between multiple characters, which can be entertaining for viewers to watch.
Harems also allow for the exploration of different character dynamics and can add an element of comedy to a show.
Additionally, harems can appeal to a wide range of viewers, as they often feature a diverse cast of characters with different personalities and backgrounds.
However, it's worth noting that not all anime is obsessed with harems, and there are many other types of anime out there that explore different themes and genres.
Harem manga often includes themes of self-discovery and personal growth as the main character learns to navigate their relationships with multiple love interests and figure out their own feelings and desires.
No matter what others may think, a harem manga is a perfect way to escape reality and immerse oneself in a world of fantasy and romance.
Whether you are a fan of action, comedy, or drama, a good harem manga has something for everyone.
If you're a fan of romance and drama, then you'll definitely want to check out the best harem manga list we are making today.
Whether it's a high school setting with a group of classmates or a fantasy world with supernatural beings, harem manga never fails to bring the drama and romance.
Sit back and enjoy the list of the most popular harem manga.
Please keep in mind that this list will not include reverse harem. You won't see reverse harem manga like Ouran Host Club, Ranma 1/2, Rockin heaven.
25. Kanojo mo Kanojo (Girlfriend, Girlfriend)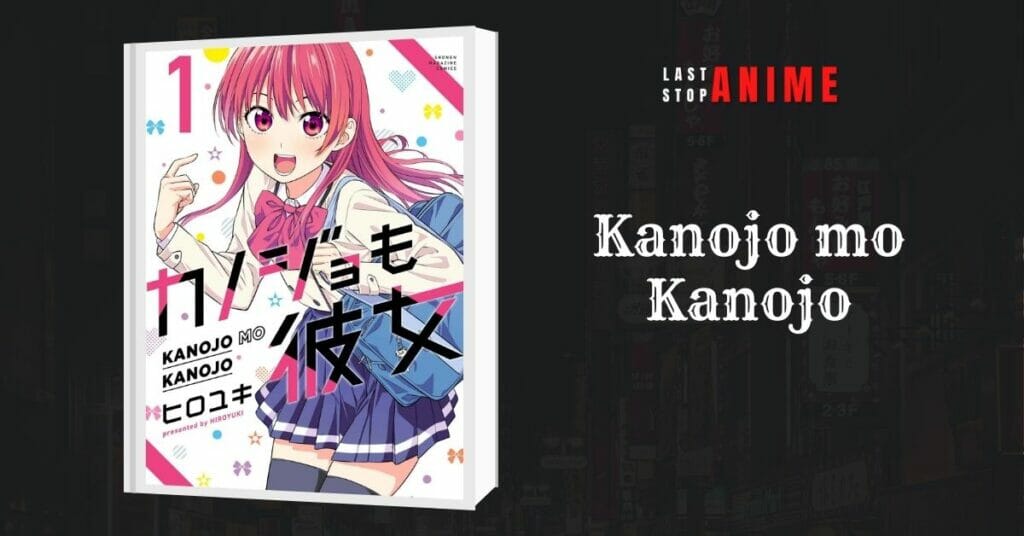 Volumes: Unknown
Chapters: Unknown
Status: Publishing
Authors: Hiroyuki (Story & Art)
Kanojo mo Kanojo, or Girlfriend, Girlfriend, is a lighthearted romance story that doesn't take itself too seriously.
It's full of fan service and a silly plot that follows a man who starts dating a second girlfriend with the permission of his first.
This series is perfect for readers looking for a fun and entertaining read.
Girlfriend, Girlfriend is a comedic anime featuring two exceptionally beautiful girls exploring complex emotions.
It is often compared to Kanojo, Okarishimasu (Rent-a-Girlfriend), but is considered to be a more balanced and rational version of the show.
Girlfriend, Girlfriend offers plenty of fan service and humorous moments for viewers to enjoy.
If you watched the anime adaptation of Girlfriend, Girlfriend and want to continue the story, you can skip ahead to the end of Volume 4 and start reading Volume 5.
This is where the anime left off in Chapter 36.
24. Kore wa Zombie Desu Ka?
Volumes: 8
Chapters: 46
Status: Finished
Genres: Comedy, Romance, Supernatural, Ecchi
Authors: Sacchi (Art), Kimura Shinichi (Story)
Ayumu Aikawa, a young high school student, finds his life less than ideal as he is forced to serve as a bodyguard for a necromancer.
However, things take a turn for the bizarre when he unintentionally acquires the abilities of a magical girl and must don the associated costume while using these powers.
Along with dealing with his new appearance, Ayumu must now cohabitate with a group of attractive girls with their own flirtatious tendencies.
Ayumu never expected to be transformed into a magical spell caster, but he finds himself enjoying this new world filled with attractive spell casters.
His inner pervert starts to emerge, causing him to seek attention and push the boundaries, resulting in severe punishments.
This ecchi manga is filled with hilarious moments, including the infamous Kanchou scene.
If you're a fan of comedy and harem themes, be sure to check out this manga.
23. Umi no Misaki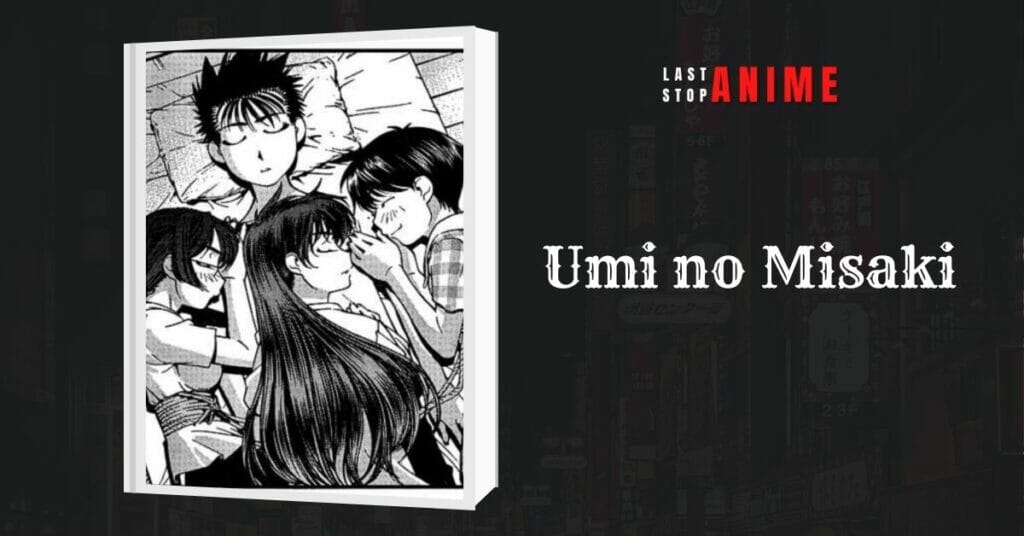 Volumes: 15
Chapters: 135
Status: Finished
Genres: Comedy, Drama, Romance, Slice of Life, Ecchi
Authors: Fumizuki Kou (Story & Art)
Nagi has always dreamed of visiting the famous Umi no Misaki Cape on Okitsushima, a southern island known for its stunning landscape and clean air.
When he finally gets the chance to go, he is pleasantly surprised to find that the island is inhabited by a group of attractive, scantily clad-women who are eager to make his stay enjoyable.
As Nagi navigates the complexities of this harem-like situation and tries to decide which woman he wants to be with, he also learns valuable lessons about friendship, self-respect, and building lasting relationships.
This manga is a humorous and heartwarming exploration of love and personal growth.
22. Ushiro no Shindere-san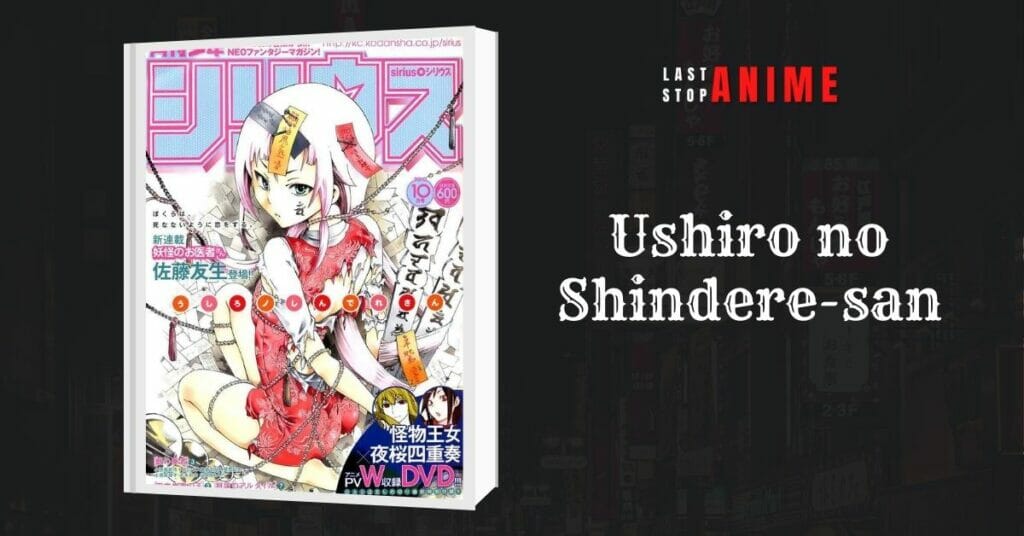 Volumes: 1
Chapters: 6
Status: Finished
Genres: Comedy, Romance, Supernatural
Authors: Satou Yuuki (Story & Art)
Tora decided to repeat a grade in the hopes of becoming popular and turning into a delinquent for attention.
However, this backfired when he realized that no one was paying attention to him in class, and things worsened.
The girl he had hoped to impress was immediately turned off by his behaviour and tossed him out the window.
However, fate had other plans, and on the same day, the girl was saved by Tora from a speeding truck that nearly took her life.
Now unable to avoid him, she reveals her secret to Tora: she is actually a ghost with a strict mission.
Tora is shocked when the girl admits to him that if she doesn't get the boy she loves to return her feelings, she'll be sent to hell.
However, she shows signs of attraction toward him after he saves her.
This puts the girl in a difficult situation, as she's now falling for someone else while still trying to cope with her amnesia and the fact that she's a dead girl.
On the other hand, Tora has his own problems to deal with, including maintaining his fake persona and fending off other girls who show interest in him later in the story.
As the two navigate their confusing feelings and complicated circumstances, they'll find themselves on an unpredictable journey filled with twists and turns.
21. Mission! School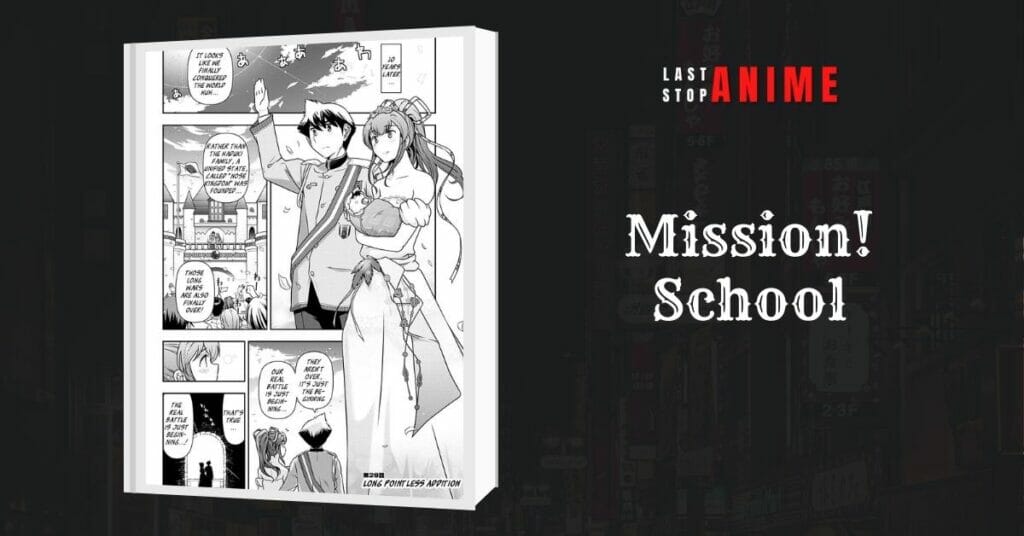 Volumes: 4
Chapters: 29
Status: Finished
Genres: Comedy, Romance, Ecchi
Authors: Ohmi Takeshi (Story & Art)
Takuya was shocked when his principal asked him to look after a group of transfer students, especially when he found out that they were all girls.
There were 30 of them, and they had been sent to his school after their boarding school burned down.
At first, Takuya couldn't believe his luck. It was like a dream come true to be surrounded by so many attractive girls.
However, his excitement was short-lived when he saw that they were all carrying weapons. He quickly realized that this would not be as easy as he thought.
Takuya finds himself in a unique situation when he becomes the recipient of 30 women's affections.
He's initially excited at the prospect of living the life of a playboy like Hugh Hefner, but he quickly realizes that these women are more than just pretty faces and ample breasts.
Many of them are skilled with guns and aren't afraid to use them, making Takuya's attempts at wooing them a difficult task.
Despite his best efforts, he's constantly shot down or teased erotically, leaving him feeling frustrated and helpless.
Through it all, Takuya can't help but laugh at the absurdity of his situation as he tries to navigate the world of love and relationships in this hilarious parody manga.
20. Princess Lucia
Volumes: 5
Chapters: 39
Status: Finished
Genres: Comedy, Drama, Romance, Supernatural, Ecchi
Authors: Seo Kouji (Story & Art)
As a young boy, Yuta is faced with a difficult problem. Lucia, the demon princess, strongly desires to have a child with him.
However, this child has the power to destroy the world, leaving nothing behind.
In order to prevent this from happening, El and Rie, two angels, are determined to protect Yuta and ensure his survival.
Yuta is unaware of the challenges that lie ahead, so he must rely on the guidance and protection of these angels.
Together, they work to prevent the birth of this potentially dangerous child and ensure the world's safety.
Yuta finds himself caught in a love triangle, torn between his feelings for Rie, a human, and Lucia, a nonhuman.
As if that wasn't complicated enough, El is also vying for Yuta's affection.
Yuta faces the difficult decision of choosing between the two women before it's too late.
On the one hand, he is drawn to the alluring Lucia, but on the other, he desperately wants to win over Rie's heart.
19. Arifureta: From Commonplace to World's Strongest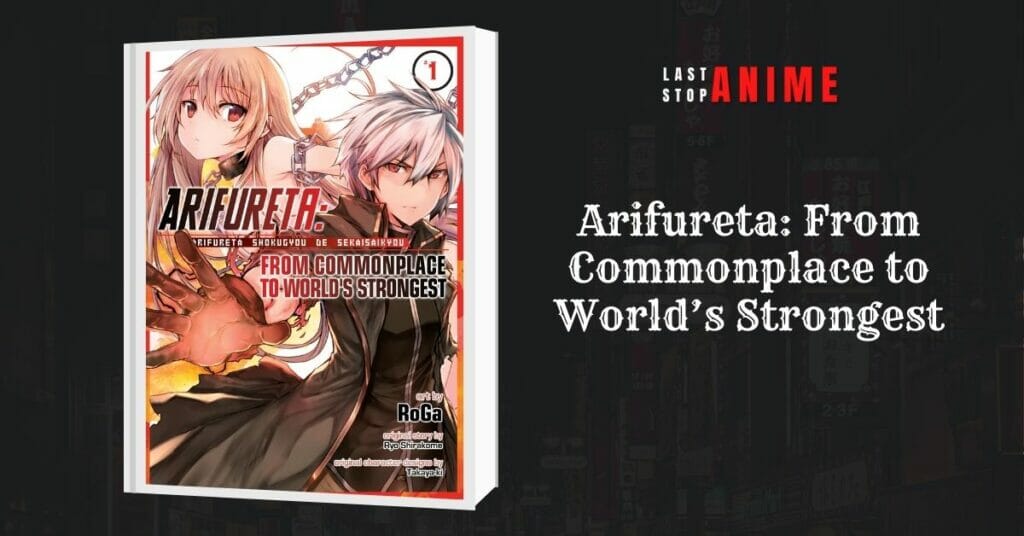 Volumes: Unknown
Chapters: Unknown
Status: Publishing
Genres: Action, Adventure, Fantasy
Authors: Shirakome Ryou (Story), RoGa (Art)
Arifureta: From Commonplace to the World's Strongest has gained a large following due to its light novels, prequels, manga, and two seasons of anime.
This could be attributed to the main character, Hajime, who manages to survive a traumatic isekai experience and become one of the strongest characters in the world.
However, it could also be due to the beautiful harem that he has formed. Regardless of the reason, Arifureta remains a popular and beloved series.
Yue, the childlike vampire, Shea, the hapless bunny girl, Kaori, the high school sweetheart, and Tio, the shameless dragon pervert, often cause chaos and give Hajime a headache.
However, despite their unconventional group, they are the ones who must stand against the gods in this world.
18. Omamori Himari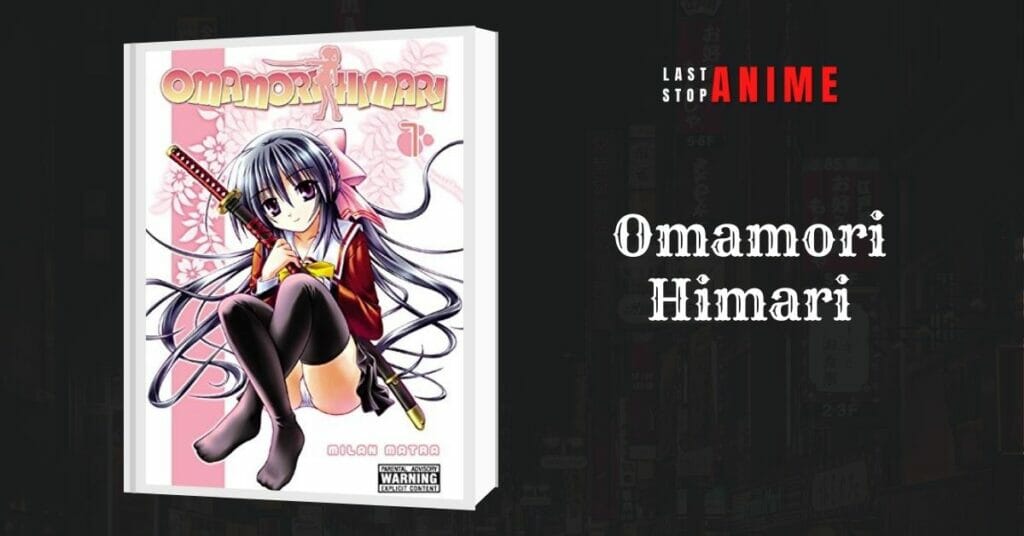 Volumes: 12
Chapters: 75
Status: Finished
Genres: Action, Comedy, Romance, Supernatural, Ecchi
Authors: Matra Milan (Story & Art)
Yuuto Amakawa is severely allergic to cats, and every morning he suffers from a runny nose thanks to his friend Rinko's feline pet.
However, on his sixteenth birthday, things take a turn for the strange when Himari, a cat spirit who can take on a human form, appears before him.
Armed with a sword and possessing ample curves, Himari has vowed to protect Yuuto from evil spirits.
As if his allergies weren't enough to deal with, Yuuto now has to worry about spirits trying to harm him.
Himari's assistance will be crucial if Yuuto wants to make it to his seventeenth birthday.
17. Sekirei
Volumes: 19
Chapters: 213
Status: Finished
Genres: Action, Comedy, Romance, Supernatural, Ecchi
Authors: Gokurakuin Sakurako (Story & Art)
Minato struggled with a series of challenges in his life: he failed to get into college twice, had difficulty finding romantic success with women, and was unemployed.
However, he eventually discovered that he was an Ashikabi, a master in a battle royale involving attractive female warriors known as Sekirei.
This revelation turned his life upside down, thrusting him into a world filled with oppai (anime slang for breasts) and steamy adventures.
Despite the challenges he faced before, Minato now must navigate this new and unpredictable world.
This manga is filled with ecchi elements, including scenes of characters ripping off each other's clothes, exposing breasts, and showing off panties.
The story is not particularly deep, but it is entertaining to see Minato transform into a skilled pervert as he struggles to overcome his past.
Despite the lack of a strong plot, the action scenes in the manga help to keep the reader engaged.
16. Nisekoi (Nisekoi: False Love)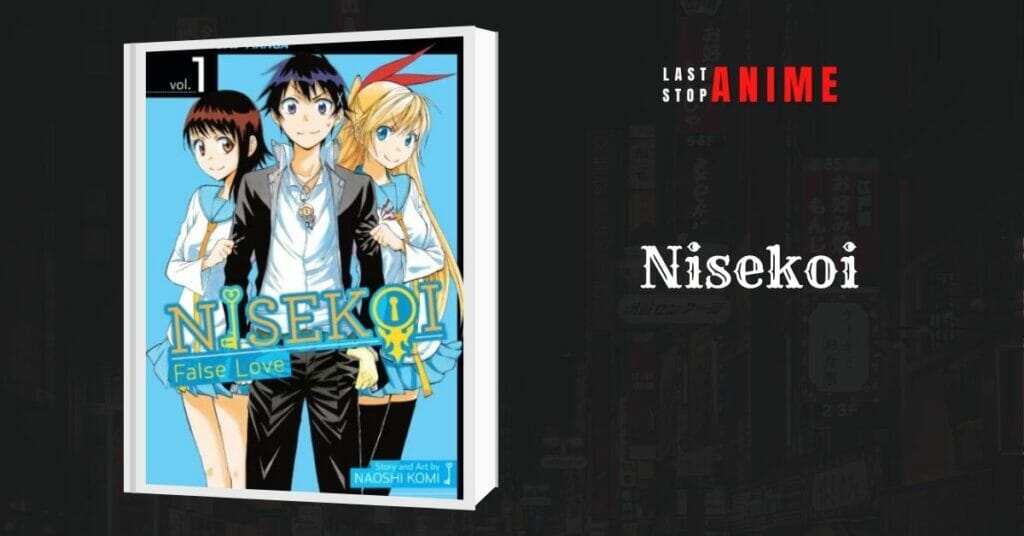 Volumes: 25
Chapters: 229
Status: Finished
Genres: Comedy, Romance
Authors: Komi Naoshi (Story & Art)
Nisekoi, a popular harem manga written by Komi, has received numerous adaptations, including an anime, a novel, a game, and even a live-action movie.
Due to its widespread success, Nisekoi has earned a place on our list of the best harem manga.
The plot of Nisekoi centres around Raku Ichijo, a young man who is the offspring of a notorious Yakuza gang leader, and Chitoge Kirisaki, the daughter of a rival gang known as Beehive.
In an effort to put an end to the long-standing conflict between the two groups, the leaders decide to pair their children in an attempt to bring peace.
However, Raku and Chitoge despise each other and the prospect of being forced to be together only intensifies their animosity.
As they try to navigate their arranged relationship, they may just find that their initial hatred turns into something more.
As Raku navigates his arranged relationship with Chitoge, he must also confront his feelings for Kosaki Onodera, his longtime crush.
Will he end up with Chitoge, his rival, or Kosaki? You'll have to read the manga to find out.
15. Trinity Seven: The Seven Magicians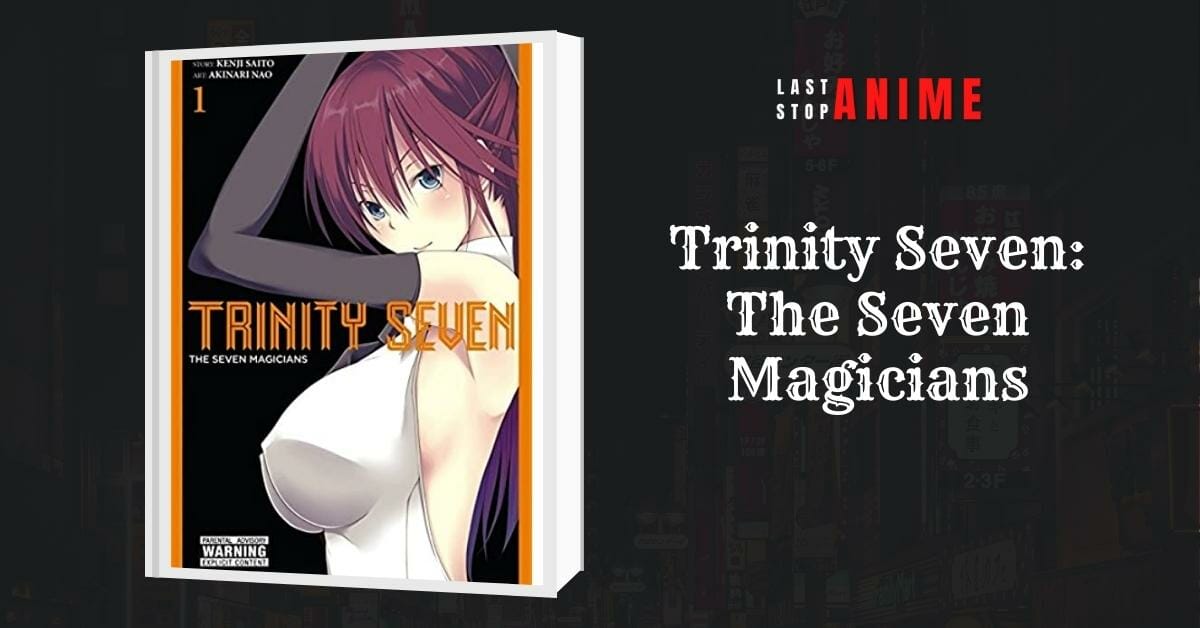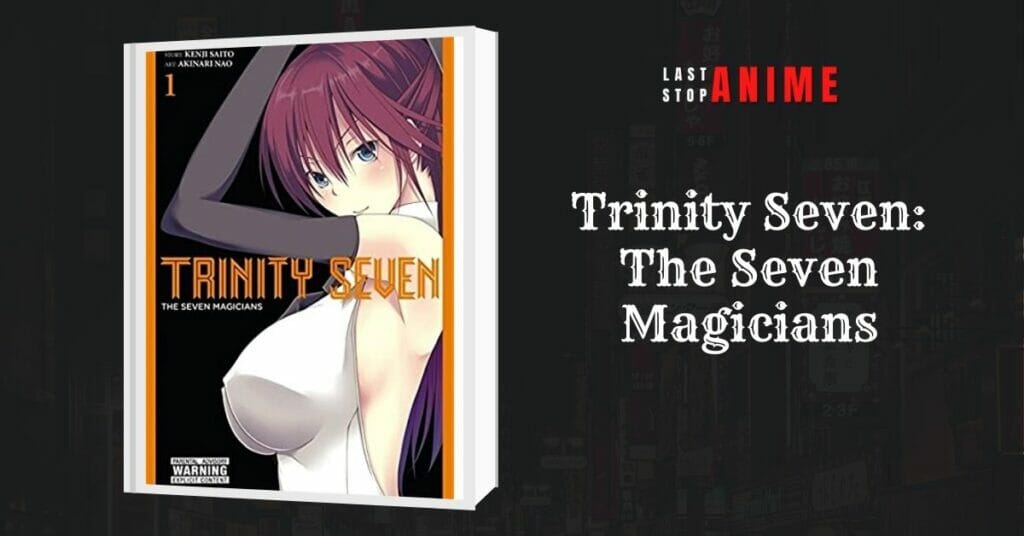 Volumes: Unknown
Chapters: Unknown
Status: Publishing
Genres: Action, Comedy, Fantasy, Romance, Supernatural, Ecchi
Authors: Nao Akinari (Art), Saitou Kenji (Story)
Kasuga Arata lives a simple life with his cousin and close friend, Kasuga Hijiri, in a small town.
However, everything changes when a mysterious dark sun appears, and Arata is the only one who can see it.
Afterwards, a performer arrives and tells him about a virtual world created with the Grimoire, a magical item given to him by Hijiri as a keepsake.
This manga series, with its highly-rated harem plot, successfully incorporates various elements and has captured the attention of its readers.
Although the plot may not be unique, it has managed to satisfy its audience.
14. Hayate The Combat Butler
Volumes: 52
Chapters: 570
Status: Finished
Genres: Action, Comedy, Romance
Authors: Hata Kenjirou (Story & Art)
If you enjoy harem gag manga with a retro art style, Hayate the Combat Butler is the perfect choice for you.
This manga, which ran for over a decade and consisted of over 500 chapters, follows the comedic and often tragic tale of Hayate Ayasaki.
A 16-year-old boy who is forced to pay off his parents' massive debt. After failing to come up with the money, Hayate finds himself on the run from debt collectors and, in a moment of desperation, tries to kidnap a wealthy young lady to ransom her for the money.
However, things don't go as planned, and Hayate ends up saving the 13-year-old Nagi and becoming her personal butler instead.
During his travels, Hayate manages to win the hearts of 12 girls, including the main female character Nagi. Who will he ultimately choose? To find out, you'll have to keep reading the story.
Although it may take some time to get through all the chapters, Hayate the Combat Butler is a comforting and familiar story that is worth revisiting.
Hayate is an amazing manga with a solid plot and great characters.
13. Seitokai Yakuindomo
Volumes: 22
Chapters: 641
Status: Finished
Genre: Comedy
Authors: Ujiie Tozen (Story & Art)
The protagonist of this manga, Tsuda Takatoshi, is admitted to Ousai Academy, a school that has recently become co-ed due to declining birth rates.
On his first day, he is appointed Vice President by the Student Council President and sets out to fulfil his duties and uncover the reason for his recruitment.
Along the way, he encounters humorous situations and jokes that fans of the genre will surely enjoy.
Will Takatoshi be able to successfully fulfil his role as Vice-President and uncover the mystery behind his appointment? Follow the story to find out.
12. Love Hina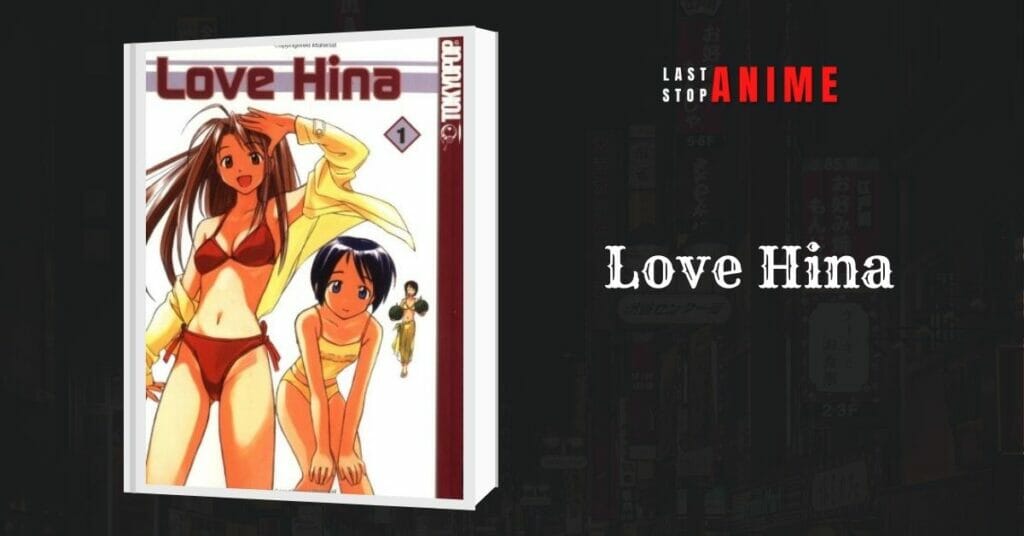 Volumes: 14
Chapters: 120
Status: Finished
Genres: Award Winning, Comedy, Romance, Ecchi
Authors: Akamatsu Ken (Story & Art)
Keitaro, determined to fulfil the promise he made to Naru to meet again at Tokyo University in the future, works hard to achieve his dream despite failing his exams.
However, when he takes over his grandmother's hotel, he discovers it is an all-girls dorm.
While this situation may be a dream come true for some, Keitaro finds it a difficult and trying experience.
Despite the challenges, he remains determined to work towards his goal and overcome any obstacles that come his way. Will Keitaro be able to succeed in his endeavours and achieve his dreams?
11. Kyou kara Ma no Tsuku Jiyuugyou!
Volumes: 21
Chapters: 133
Status: Finished
Genres: Action, Adventure, Boys Love, Comedy, Drama, Fantasy
Authors: Matsumoto Temari (Art), Takabayashi Tomo (Story)
When Yuri Shibuya was in high school, he was just an ordinary boy. However, one day, something strange happened.
While he was washing his face in the toilet, he was suddenly transported to a different universe.
When he woke up, he found himself in a land where no one spoke Japanese, and everyone was a demon. To Yuri's surprise, he was the ruler of this Great Demon Kingdom.
Yuri's goal is to establish a world where humans and demons can coexist peacefully, but he quickly realizes that it is not an easy task to accomplish.
As the Demon King, Yuri works towards creating a society where humans and demons can live in harmony.
Kyo Kara Maoh! is a fantasy comedy manga that features a harem of handsome men surrounding the main character, a boy.
Despite not being classified as a boys love (BL) manga, the story includes shounen-ai undertones.
Although this manga falls under shounen-ai, it's a harem, and that's what this list is about.
The plot is long but well-developed, and the characters are lovable and beautifully drawn. If you're interested in this type of story, you may want to give Kyo Kara Maoh! a try.
10. Tsugumomo
Volumes: Unknown
Chapters: Unknown
Status: Publishing
Genres: Action, Comedy, Supernatural, Erotica
Authors: Hamada Yoshikadu (Story & Art)
Tsugumomo is an excellent manga with a strong plot and is considered one of the best harem manga series of the past decade.
The male protagonist, Kazuya Kagami, leads a happy life with the help of a special object called "Fukurobi" that was given to him by his mother.
However, one day Kazuya discovers that "Fukurobi" is actually a girl when she saves him from a fall.
As a result, he finds himself living with a young girl named Kiriha in his room. If you enjoy harem manga, We highly recommend giving Tsugumomo a read.
09. Nyan Koi!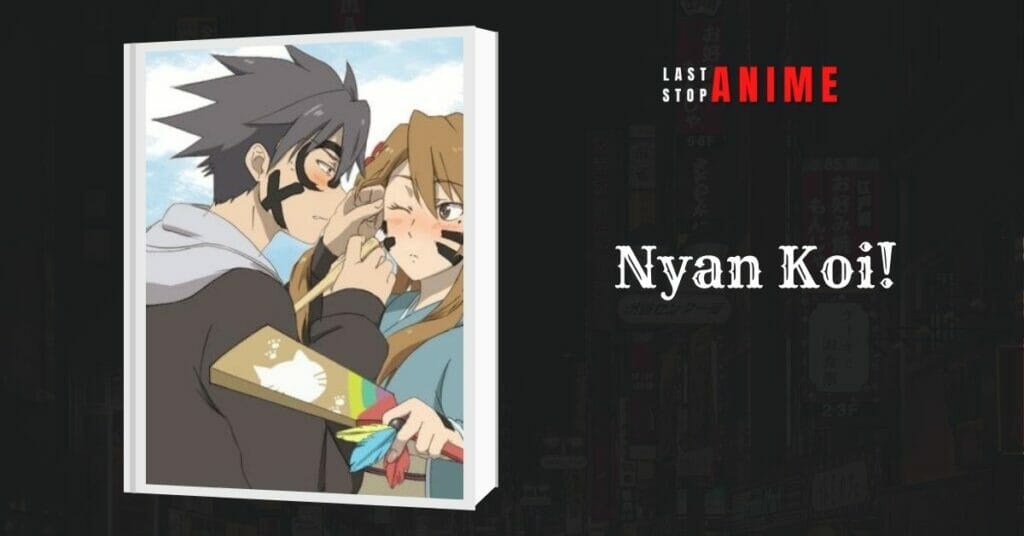 Volumes: 6
Chapters: 35
Status: On Hiatus
Genres: Comedy, Romance
Authors: Fujiwara Sato (Story & Art)
Nyan Koi! is a manga series that has gained popularity due to its engaging plot, humorous elements, and visually appealing art style.
Junpei Kōsaka's life seems to be going from bad to worse. Not only is he allergic to cats, but he is also hopelessly in love with a girl who loves cats.
To make matters worse, his entire family is also full of cat lovers. As if things couldn't get any worse, Junpei manages to anger a cat deity, who then places a curse on him.
As a result, Junpei is now able to understand what cats are saying when they "talk."
In order to break the curse and return to his normal life, Junpei must complete 100 cat wishes.
However, if he fails to do so, he will turn into a feline and ultimately die from his allergy. This is a very difficult and dangerous situation for Junpei to be in.
If you're in need of some light-hearted entertainment and a good laugh, Nyan Koi! is a perfect choice.
This harem story features a humorous plot centred around Junpei and his ability to communicate with cats.
The interactions between Junpei and his grumpy feline companion will surely have you chuckling. So sit back, relax, and enjoy the fun and absurdity of Nyan Koi!
08. The Quintessential Quintuplets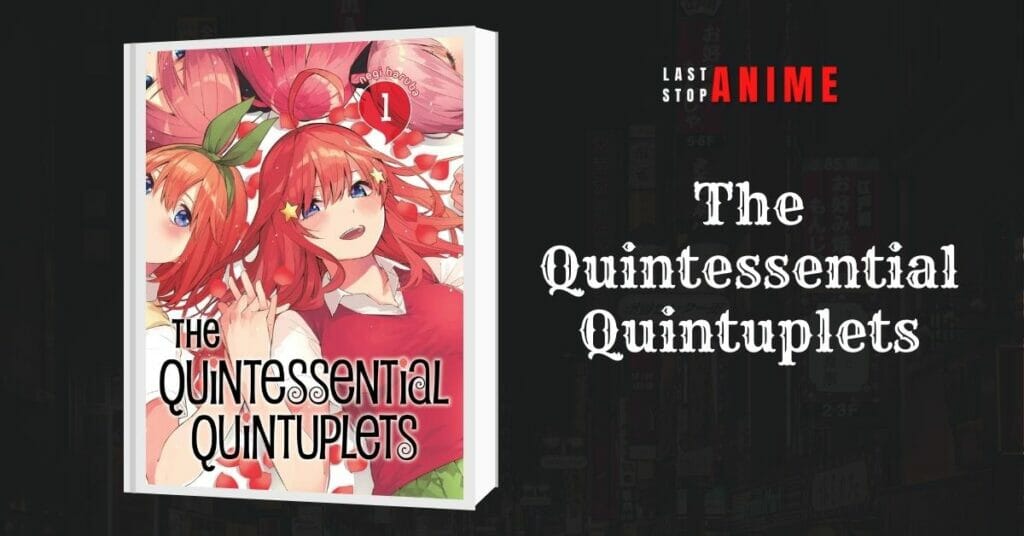 Volumes: 14
Chapters: 122
Status: Finished
Genres: Award Winning, Comedy, Romance, Slice of life, School life
Authors: Haruba Negi (Story & Art)
Futaro Uesugi, an academically gifted student, has no friends and is viewed as a loner due to his dedication to his studies.
His life takes serious turns for the worse when his father accumulates a large debt.
In an effort to improve their financial situation, Futaro accepts a job as a tutor for the Nakano quintuplet sisters, who are all identical but have distinct personalities.
The five identical quintuplets, all of whom are rich and privileged but disinterested in studying.
As he works with the wealthy and privileged girls, he grows closer to them and finds himself caught in the midst of a romantic rivalry between the sisters.
The story of The Quintessential Quintuplets is told in a unique way, with parts of the plot unfolding in reverse, as we already know that Futaro will eventually marry one of the quintuplets.
The story follows the sisters and Futaro as he tries to decide who he wants to be with.
The reader will likely find themselves rooting for each sister as the story unfolds. If you enjoy manga, this is a great choice to consider.
Quintessential Quintuplets is a manga that breaks the mold of typical harem manga with its unpredictable ending.
The plot is engaging, and the artwork is clean and seamless, with panels flowing together seamlessly.
It stands out from other harem manga with its unique and surprising ending.
Two seasons of anime have adapted the story so far, and a movie set to be released in 2022 will reveal which quintuplet becomes Futaro's spouse.
07. Mahou Sensei Negima!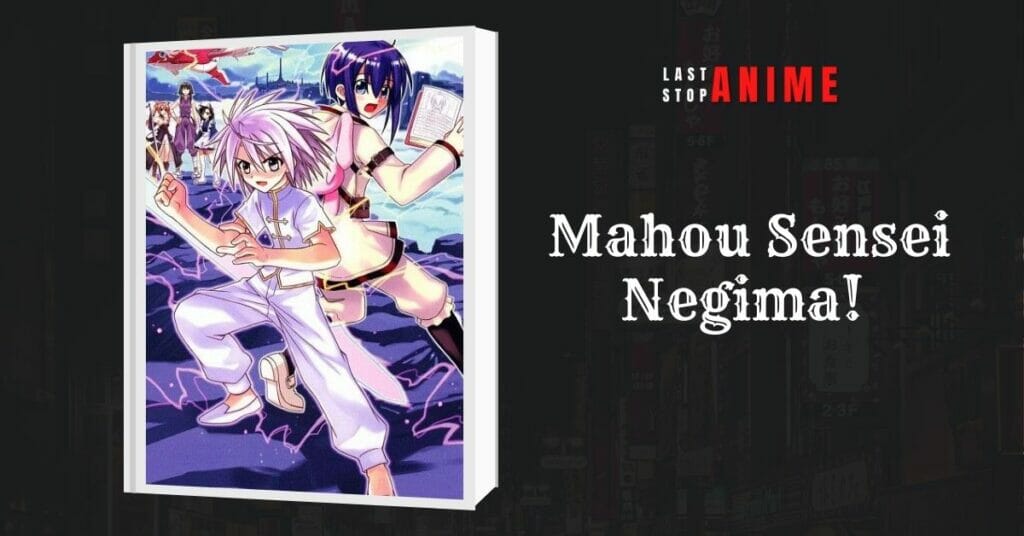 Volumes: 38
Chapters: 355
Status: Finished
Genres: Action, Adventure, Comedy, Fantasy, Romance, Supernatural, Ecchi
Authors: Akamatsu Ken (Story & Art)
Mahou Sensei Negima! is an action-packed, adventure-filled manga with a mix of romance, fantasy, and even a harem element.
Despite its lengthy 350+ chapter run, the plot is intricately crafted and free of plot holes. It also includes some fan service for good measure.
As a young boy, Negi Springfield's greatest desires in life were to find his father and become a Magister Magi.
Despite struggles in his search for his father, Negi has had more success in achieving his second goal.
He has recently been hired to teach English at a Japanese middle school for girls and has taken on the role of homeroom teacher for a class of 31 students.
As the homeroom teacher for a class of 31 girls, Negi is a 10-year-old with a unique and exciting challenge ahead of him.
Negi faces chaos at his new job as he tries to find his missing father and teach his challenging students.
Will he be able to overcome these obstacles and succeed in his new role? Only time will tell.
Initially, this work seemed to be a satire of romantic emotions with elements of the harem genre, but it has also delved into shounen, horror, fantasy, and action.
Mahou Sensei Negima is one of the best harem manga.
06. Highschool of the Dead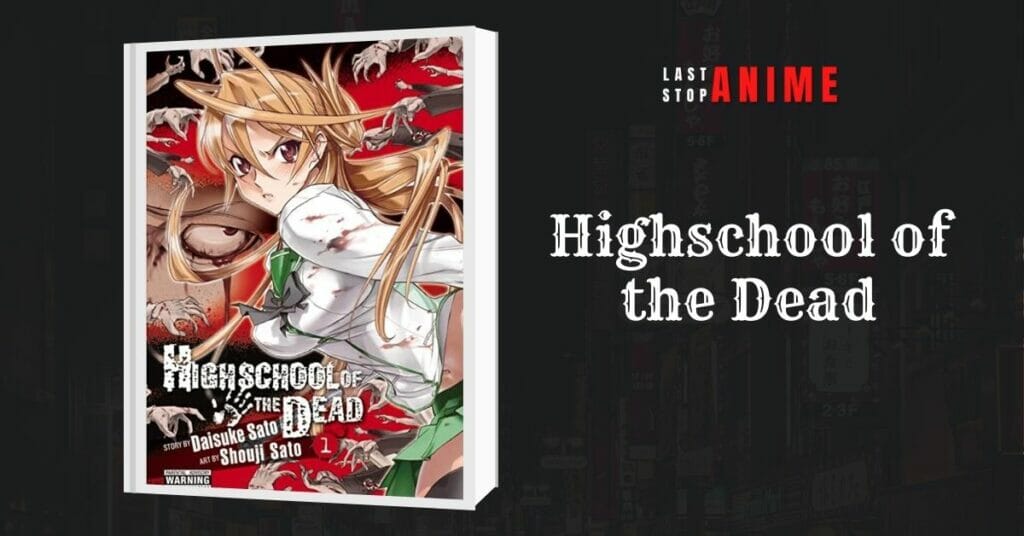 Volumes: 7
Chapters: 33
Status: Discontinued
Genres: Action, Drama, Horror, Romance, Ecchi
Authors: Satou Daisuke (Story), Satou Shouji (Art)
Fujimi High School has been hit by a pandemic that has turned a large number of students into flesh-eating zombies.
Takashi and his childhood friend Rei are among a small group of students who have managed to escape the plague that has engulfed the school.
As the number of zombies grows, Takashi and Rei must fight for their lives against the horde of undead that wants nothing more than to feast on their blood.
Can these two friends hold out against the overwhelming odds, or will they succumb to the relentless threat of the flesh-eating zombies surrounding them?
This manga is filled with intense action and ecchi elements that will keep you on the edge of your seat. Takashi and his friend Rei are facing a sudden outbreak of zombies and must find ways to combat the growing threat.
Along the way, they meet other new students who help them in their fight.
This harem manga is known for its outrageous and unpredictable plot as well as its depiction of Takashi's encounters with breasts.
The plot of this ecchi manga is fast-paced and full of unexpected twists and turns.
While the anime version of this story contains plenty of fan service, the manga takes it to a whole new level.
If you love the zombie apocalypse and harem series, Highschool of the Dead is a great manga to start your harem journey with.
05. High School DxD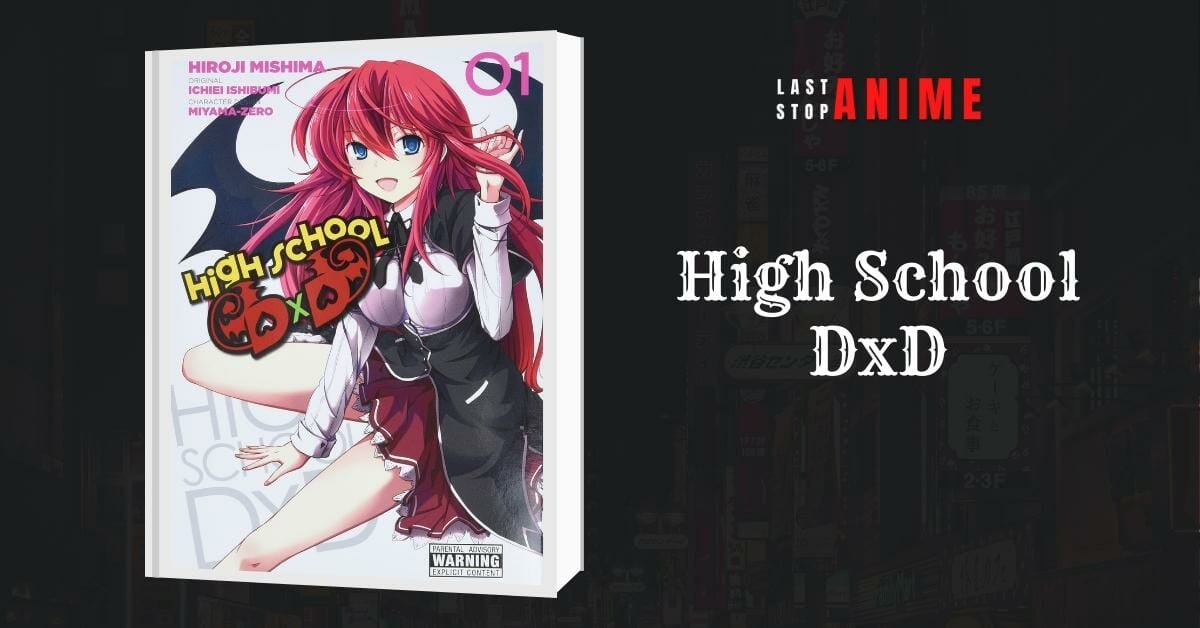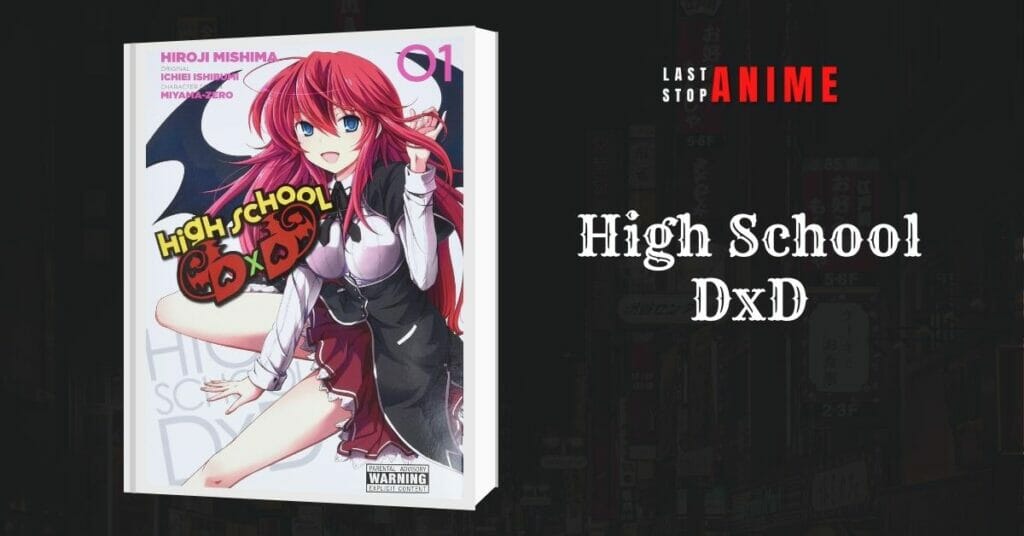 Volumes: 11
Chapters: 78
Status: Finished
Genres: Comedy, Fantasy, Romance, Ecchi, Drama, Action, School life
Authors: Ishibumi Ichiei (Story), Mishima Hiroji (Art)
Issei is a high school student in High School DxD who is very interested in forming romantic connections with women.
However, while out on a date with his girlfriend Yuuma one night, his life turned upside down when she revealed that she was a fallen angel.
She is sent to kill Issei because he possesses the "Sacred Gear," a divine artifact given to humans by the gods.
She is tasked with eliminating Issei because he has obtained the "Sacred Gear," a holy object bestowed upon humans by deities.
The manga is a copretty ordinary series that combines action and harem elements. It features striking art and intense fight scenes.
This manga series has tons of light novels. The High School DXD is a pretty ordinary harem manga, and we have a dense male character with multiple girls surrounding him.
Though the light novels are great, the manga version remains superior.
04. Shuumatsu no Harem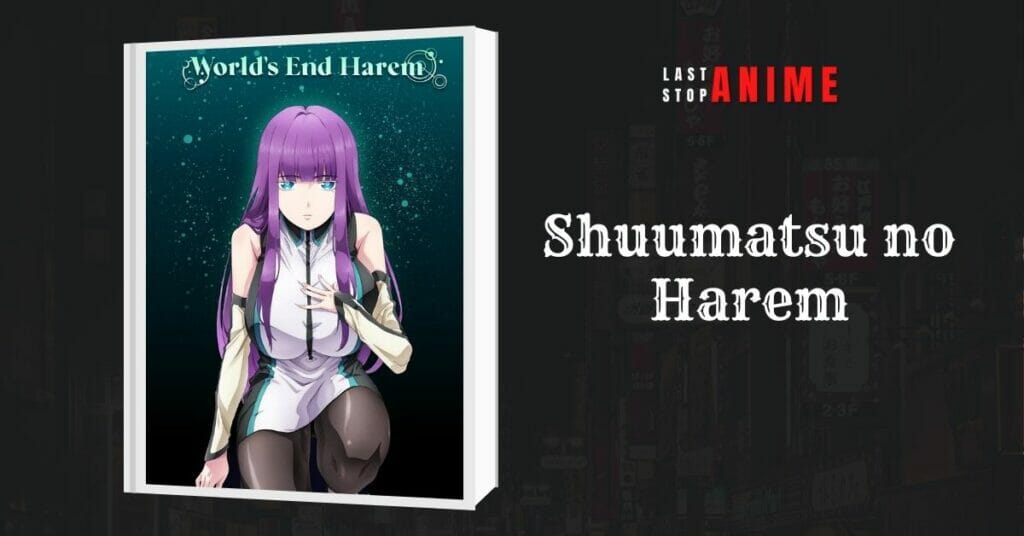 Volumes: Unknown
Chapters: Unknown
Status: Publishing
Genres: Erotica, Drama, Ecchi, Romance, Sci fi, Seinen, Action
Authors: Shono Kotaro (Art), LINK (Story)
"World's End Harem" is a unique manga that explores a world where the vast majority of men have been wiped out by a virus, leaving only women behind.
The story follows Reito, a man who has recently learned of his terminal illness and received a promise of love from Erisa.
However, when he awakens, he discovers that he is one of the few surviving males in a world filled with women who are desperate for male companionship.
As he struggles to navigate this new world, he must confront the challenges of being one of the last men standing in a society dominated by women.
This is a great harem manga as it has plenty of fan service, and beautiful women.
03. To Love Ru Darkness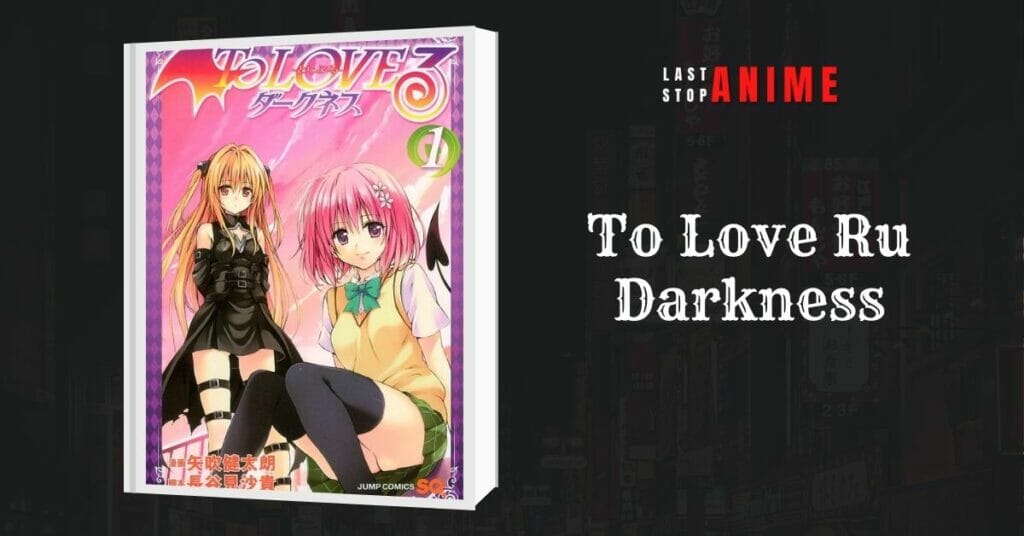 Volumes: 18
Chapters: 100
Status: Finished
Genres: Comedy, Romance, Sci-Fi, Supernatural, Ecchi
Authors: Yabuki Kentarou (Art), Hasemi Saki (Story)
The story follows Rito Yuuki, a high school student who has struggled to confess his feelings to his crush for a long time.
One day, while he is struggling with his frustration in the shower, a mysterious naked girl suddenly appears before him.
He soon discovers that her name is Lala, an alien from the planet Deviluke, and he is to be her fiancé.
To Love-Ru is a manga series that features a harem of characters and has a mix of comedic and dramatic moments.
It is known for its attractive art style and is a recommended read for fans of the ecchi and harem genres.
02. Everyday Life with Monster Girls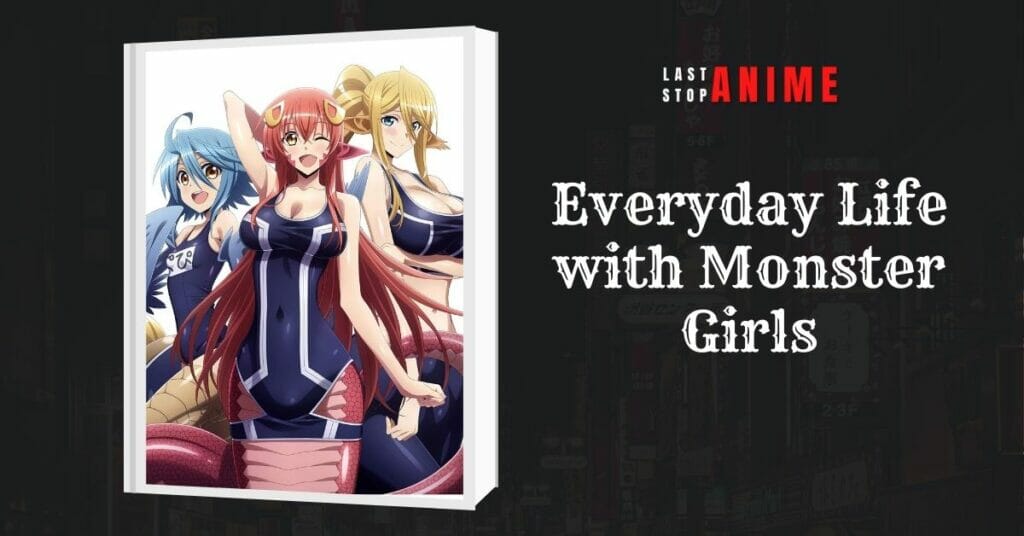 Volumes: Unknown
Chapters: Unknown
Status: Publishing
Genres: Comedy, Fantasy, Romance, Slice of Life, Ecchi
Authors: Inui Takemaru (Story & Art)
Kimihito is bored with his life and decides to join a government program that pairs exchange students with hosts.
However, things don't go as planned when Mila, a half-snake, half-human, comes to live with him.
It's his responsibility to protect her and teach her about human society, but he can't stop staring at her.
Kimihito must take care of Mila and help her navigate everyday life, but the law against interspecies breeding makes things difficult.
Things get even more complicated when two other attractive women move in, causing Kimihito to struggle with his hormones.
Kimihito has strong feelings for Mila, who is already living with him, but two more women enter the picture and also move in.
This creates a lot of sexual tension, as all three women are attracted to Kimihito and want more than just an exchange of information.
How will he cope with the sexual tension and navigate his relationships with these three women? You'll have to read the manga to find out.
01. Kami nomi zo Shiru Sekai (The World God Only knows)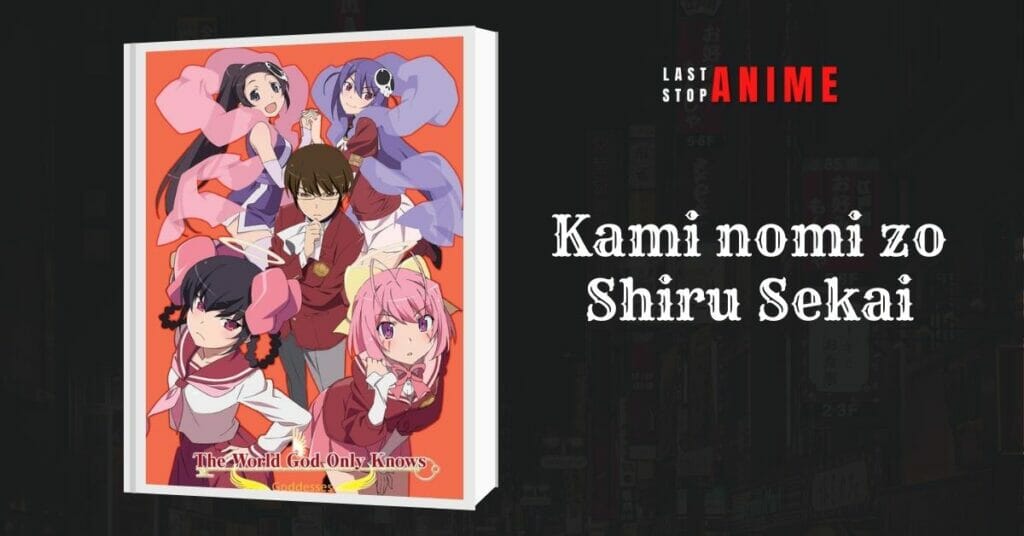 Volumes: 26
Chapters: 271
Status: Finished
Genres: Comedy, Fantasy, Romance, Supernatural, Adventure
Authors: Wakaki Tamiki (Story & Art)
Katsuragi Keima, a high school student, has a talent for winning the hearts of any girl he dates.
Despite this, he finds real-life girls to be annoying and not how he believes a girl should behave.
One day, after accepting a strange message that tasks him with conquering girls, a demon girl named Elsie appears before him.
This harem manga has a deep and well-developed plot with unexpected twists that make it enjoyable to read.
However, the ending seemed to be rushed, which disappointed many readers. The World God Only Knows has a ton of beautiful girls.
Overall, though, it is a fantastic harem series with a great story and well-developed characters.
---
Other Harem manga to check out!
Nagasarete Airantou (Cast Away… Airan Island)
Kyou No Cerberus (Today's Cerberus)
Trapped in a Dating Sim: The World of Otome Games is Tough for Mobs