Furry anime has become increasingly popular over the past few years. People find them entertaining.
Animals having human characteristics is not a new thing. It has been done before in various forms of entertainment media. So it is no surprise that it has also become quite common in anime.
In the anime given below, some characters possess anthropomorphic attributes like walking on two legs, showing intelligence, wearing clothes etc.
What Qualifies A Furry?
A furry is someone who shows an interest in anthropomorphized animals. Anthropomorphized animals are animals that are given human attributes.
These attributes include the ability to walk on hind legs and wear clothes. The furry community is a large one.
Some are only fans of TV shows and video games containing these characters. But others identify with these characters. They see themselves as not fully human.
Do Furries Think They Are Animals?
No, they do not. Most of them are fully aware that they are not connected spiritually to the animal world.
Some might think that they are not completely human, but the majority of the fandom does.
List Of Best Furry Anime Recommendations.
15. Ao no 6-Gou (Blue Submarine No.6)
Genre: Action, Adventure
No. of episodes: 4
MAL Score: 7.02
Where to watch: Crunchyroll
This anime is unique in a way because of the way it was made. The animation is of the conventional style, but there is a twist. The creators combine 3D computer graphics with this animation. It is a brilliant example of this technique.
Not only this, but also the score is striking. The animation and score leave the viewers gasping for more.
Now we move on to the plot. Tetsu Hayami is the lead protagonist of this story. He is recruited by Kino to help with the Blue Fleet operation.
This operation is set by the submarine forces for their survival. They are fighting against half-animal hybrids.
These hybrids are set forth by Zorndyke, who used to be a famous and respected scientist. But he has now taken the antagonist role and caused flooding in the Earth's oceans. He is also the reason behind the rise of the water level.
His decision has caused thousands of people to die, which is why humanity's only hope now is the submarine forces. Then comes into focus the Blue Submarine no.6, which is where the title starts to make sense.
This anime is a piece of art, which is why it is one of the best furry anime out there.
14. Killing Bites
Genre: Action, Sci-fi
No. of episodes: 12
MAL Score: 6.57
Where to watch: Amazon Prime Video
The plot of this series is interesting and centers around Uzaki Hitomi. Yuuya Nomoto is a normal high school boy. He gets caught up unknowingly in his friends' plan, where they decide to kidnap someone for fun.
But surprise, surprise! She turns out to be a human-animal hybrid. Her kind was created so powerful businesses could bet on the outcome of their fights.
She kills all of Yuuya's friends. Yuuya, not knowing what to do, takes her to another location. At this location, She transforms into a beast, her form, and kills off a lion monster.
Now Hitomi's life is tied to his as her sole investor, and he has to be a part of the underground matches known as the "Killing Bites".
This is not all. The winner of these duels will be the ones commanding the economy, which means the stakes are very high.
This captivating series will not disappoint you, which is why it is on our list of Furry anime recommendations.
13. Monster Musume no Iru Nichijou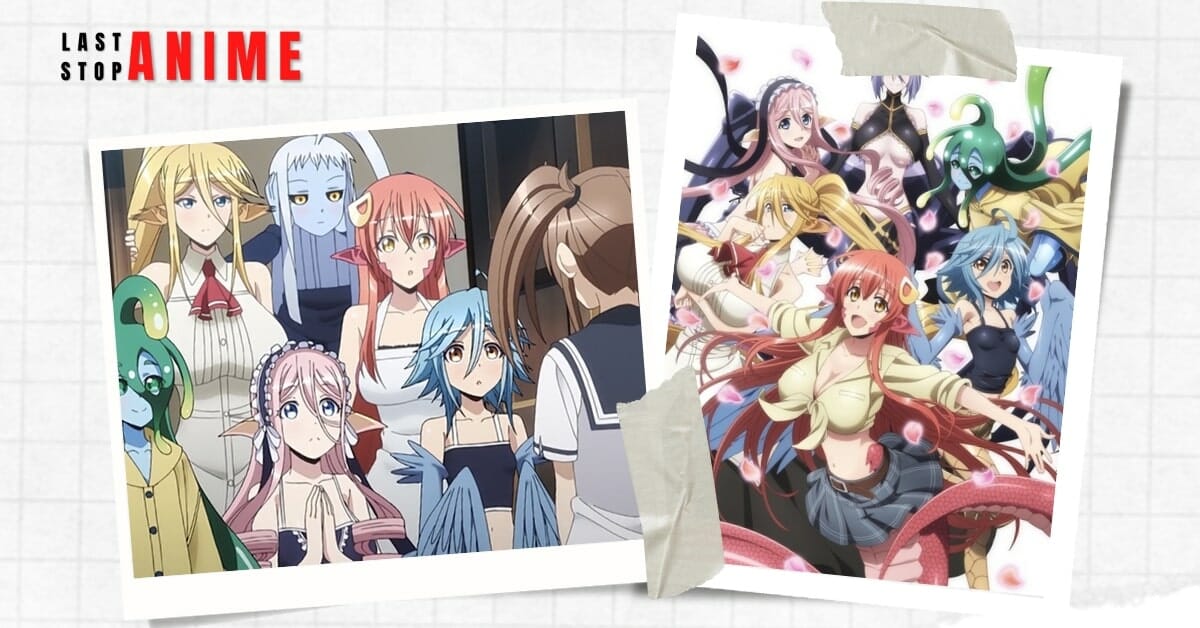 Genre: Comedy, Fantasy
No. of episodes: 12
MAL Score: 6.98
Where to watch: HIDIVE
This series introduces the concept of humans and non-human species living in the same world. It is an alternate reality where Japan allows the integration of these two beings.
But there is one catch. There cannot be any physical relationship between them. Kimihito Kurusu was living a peaceful life before this law.
But after it gets introduced, it leads to chaos as girls suddenly come towards him by the tons. And not just any girls, but hybrid women.
These hybrid women fall under his guardianship and start fighting for his affection. Kimihito's life is filled with all these passionate women.
This anime is Harem, as one might have guessed.
12. Amagi Brilliant Park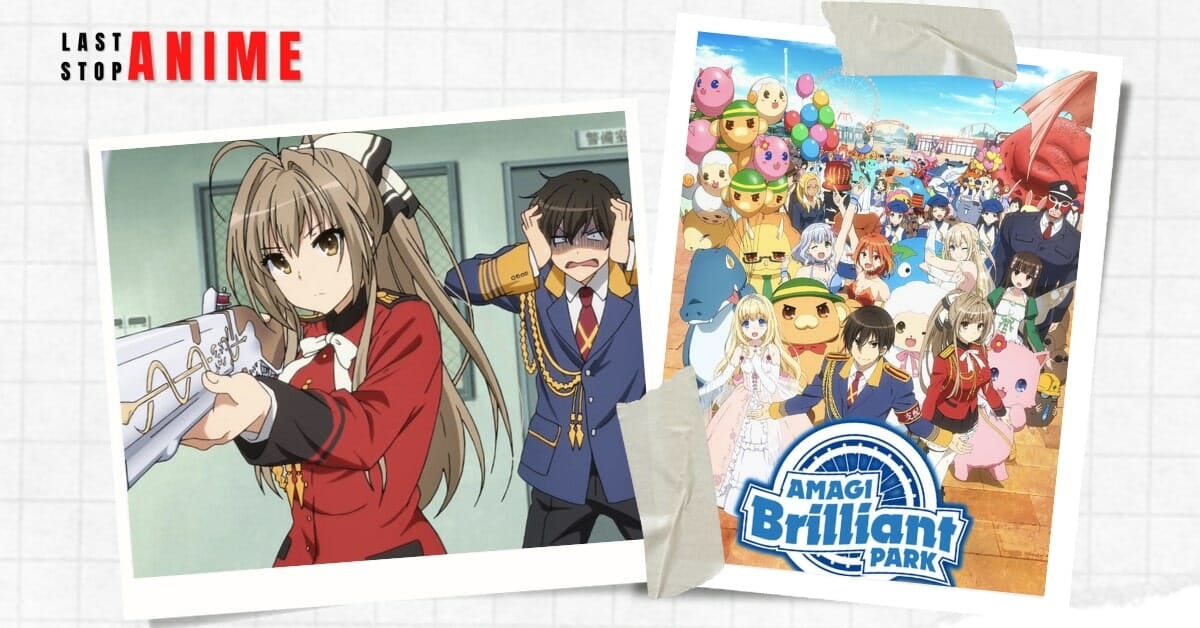 Genre: Comedy, Fantasy
No. of episodes: 13+ 1 Special
MAL Score: 7.47
Where to watch: HIDIVE
This anime has a light and entertaining theme, which is why it is fan favorite Furry anime.
It follows Seiya Kanie. He likes Isuzu Sento and thinks she has invited him on a date to the amusement park called Amagi Brilliant Park.
Here is where the story unfolds. As it turns out, it is not a date, and he is highly mistaken. He turns up at a run-down facility where the date is a recruitment tour.
Sento and Princess Latifa Fleuranza have called him there to ask him to be the manager. The park is supposed to have 500,000 customers, or it would get shut down, a quota they need to meet.
Another secret is revealed. The park is home to many magical creatures who live in this human world. When people have fun, they feed off their energy.
Seiya has a lot of responsibility and must give his best.
11. Aggressive Retsuko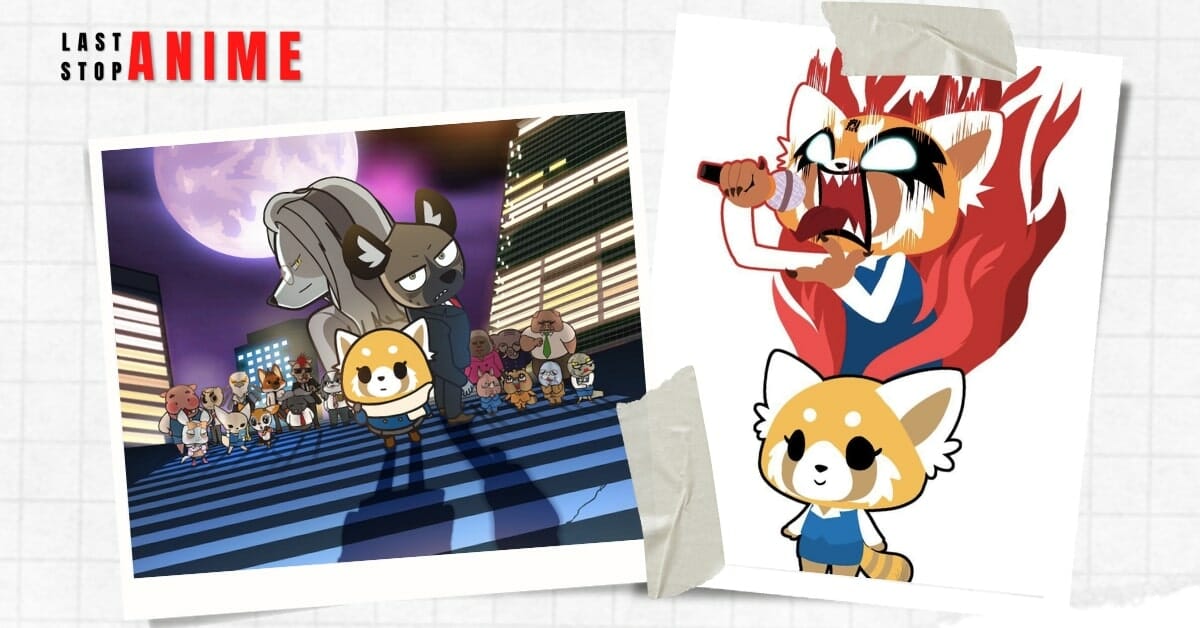 Genre: Comedy
No. of episodes: 100
MAL Score: 7.63
Where to watch: Netflix
Retsuko faces a lot of stress in her life. She handles the misogynistic comments from her boss and deals with her coworker's condescending attitude.
To relieve herself of the stress, she sings aggressive death metal karaoke every night. There soon comes a breaking point to all these daily frustrations, and she lashes out.
Doing so means she puts everything on the line with her decisions. Relationships change, and her job is at risk.
She starts concentrating on her own happiness. And happiness for her is getting married and having children. But life does not give her a break.
In pursuit of her dreams, her social anxiety and unsuspecting nature interrupt. This leads to her falling into trouble more often than falling in love.
This Furry anime is a somewhat accurate representation of what young adults always face. The growth Retsuko achieves is relatable to many, which is why it is on this list of best Furry anime recommendations.
10. Utawarerumono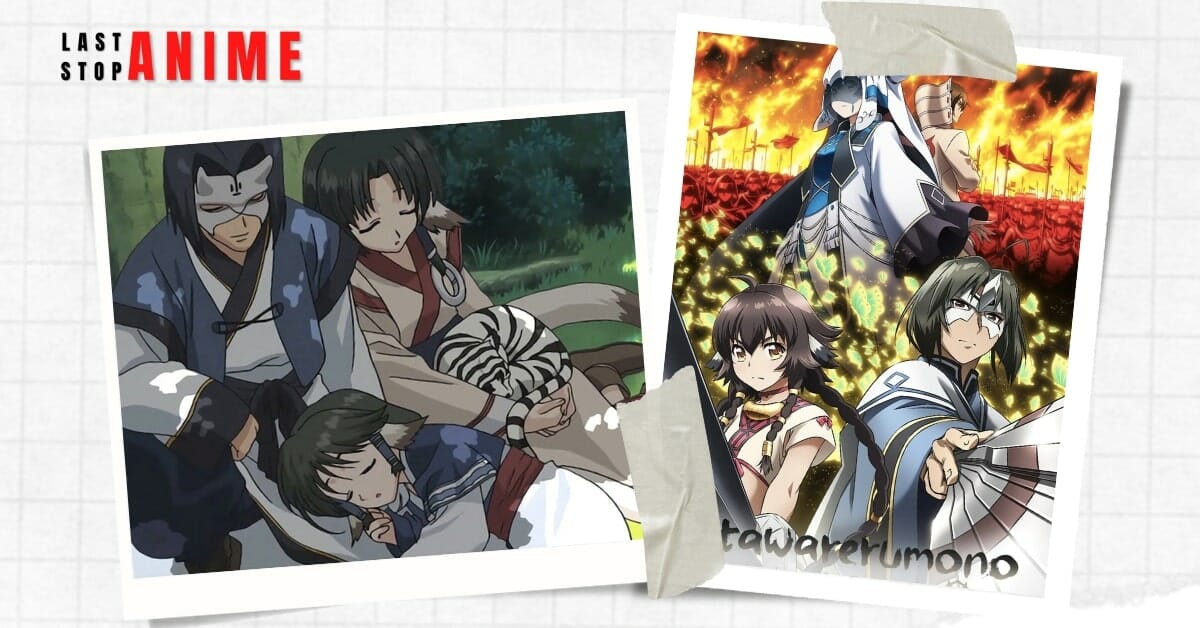 Genre: Action, Drama
No. of episodes: 55+ 3 OVAs
MAL Score: 7.63
Where to watch: Crunchyroll, Funimation
Eruruu, a young girl, finds an injured man in the woods. He is suspicious as he does not remember anything from his past or his own name.
He is taken in by Eruruu and her family. The grandmother and sister, Aruruu, give him the name Hakuoro.
Hakuoro wears a mask that he cannot take off. Meanwhile, the people living in the village have large animal-like ears and tails. He is nothing like them, but they accept him with open arms.
Soon after he gets settled in, a revolution breaks out to dethrone the dictatorial Emperor of the land. Hakuoro gets caught up in this.
His only mission is to ensure the safety of the people who gave him so much love. While doing so, his past may come back, and he has to deal with it.
This anime is moving and will drag you into the story, which is why it is one of the best Furry anime.
9. Kuma Miko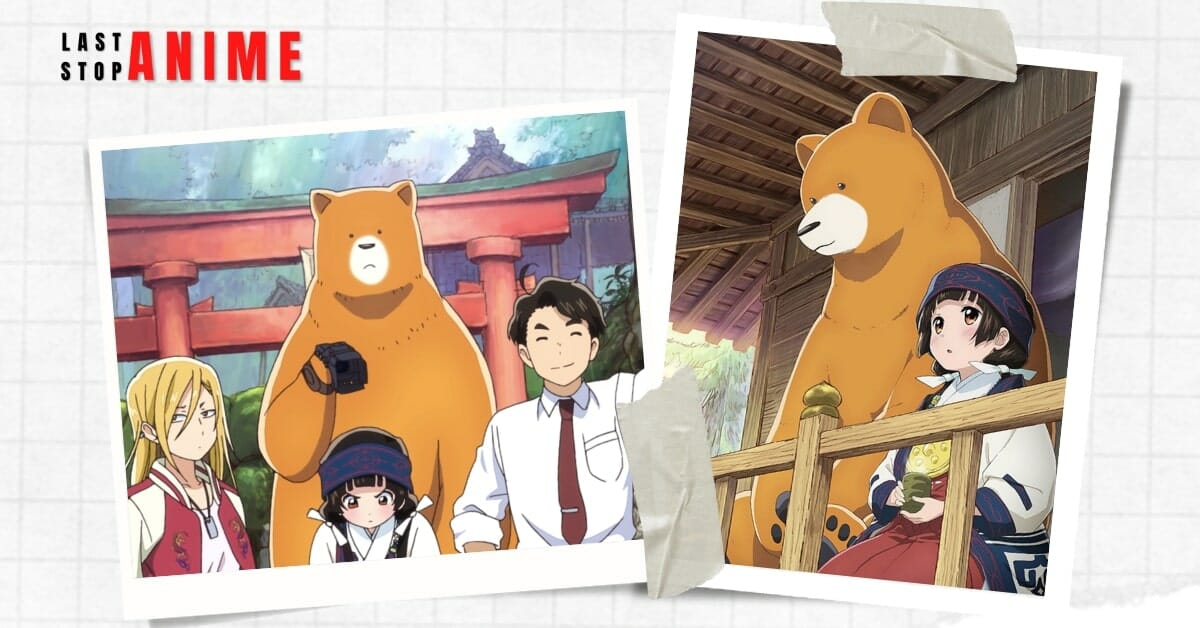 Genre: Comedy, Slice of Life
No. of episodes: 12
MAL Score: 6.31
Where to watch: Crunchyroll, Funimation
Kuma Miko is a funny and feel-good show to watch when you are down and need cheering up. The plot follows Machi and her talking bear.
Machi is the shrine maiden in a remote area in the mountains of Japan. She is kept company by a talking guardian bear named Natsu.
One day, Machi tells Natsu about her desire to attend high school in the city. Natsu is horrified at this idea as she has never set foot outside her little town.
He designs some tests or trials to help her transition to the city. If she passes these trials, she is deemed fit to go into the city for school.
The narrative of a bear giving a human being test alone is offbeat and original.
8. Hyper Police
Genre: Comedy, Action
No. of episodes: 25
MAL Score: 7.02
Where to watch: Yidio
Owning the Furry anime genre, some of the characters in Hyper Police are hybrids, meaning a mix of humans and monsters.
Our main protagonist, Sasahara Natsuki, is precisely that. She is half human and a monster. On top of that, she is also a poor bounty hunter.
Her job entails monsters violating the rights of humans. Humans are protected by the law from these monsters.
She does a hard job of understanding these societies and their thoughts while ensuring the law is not broken.
While doing this, she is assisted by a werewolf named Batanen. He secretly loves her but is afraid to admit it.
There is another werewolf in the picture called Tommy. Another interesting character is the Kyubi fox demon called Sakura.
His plans are sinister and include eating our poor bounty hunter so she can complete her nine tails and gain magical powers.
The characters are rounded and well-written.
7. BNA: Brand New Animal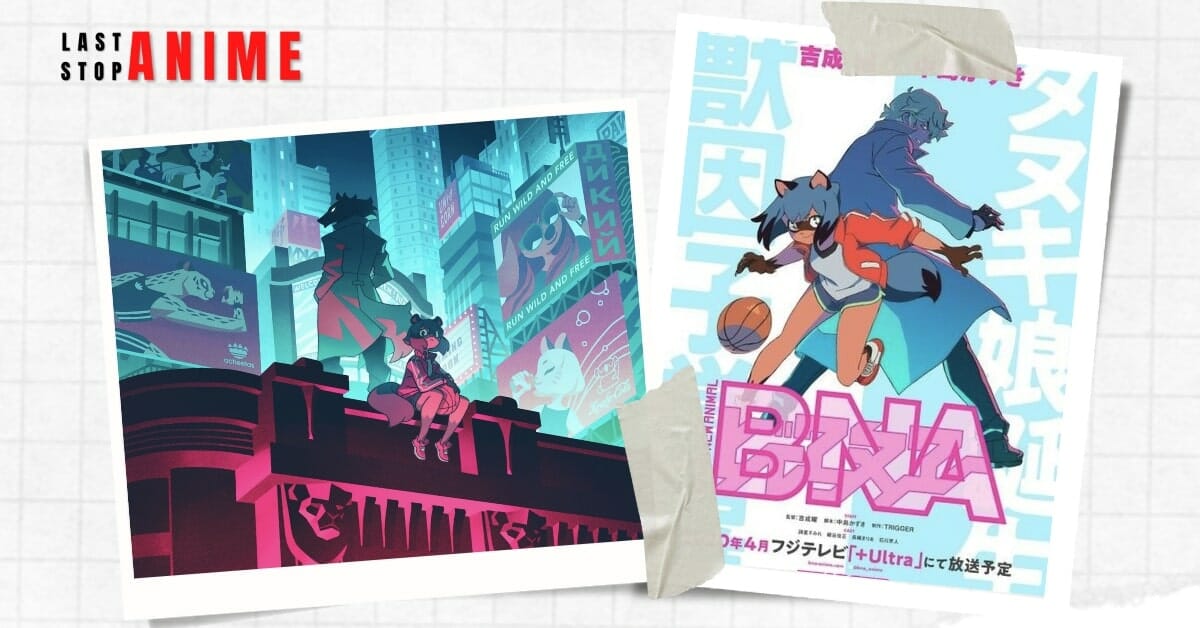 Genre: Fantasy, Action
No. of episodes: 12
MAL Score: 7.36
Where to watch: Netflix
BNA introduces the concept of Beastmen. These species can change their shape due to the "Beast Factor" gene. Humans obviously feel threatened by them, and both groups do not get along.
This conflict forces the Beastmen to go into hiding in Anima City. It is a safe haven for these individuals to live freely and without worry.
But this soon changes. Michiru Kagemori is a human turned tanuki. At a festival celebrating the tenth anniversary, she stumbles upon the fact that the city is not the paradise it seems.
Her suspicions are confirmed when a massive explosion occurs in the square.
Later, she faces Shirou Ogami, a sworn protector of the Beastmen and a powerful and seemingly indestructible figure.
Both of them set out to find the one responsible for the bombing. But soon, they realize that Michiru is not an ordinary Beastman.
While pursuing the criminal, they also examine Michiru's past and the reason for her abilities.
6. Uma Musume: Pretty Derby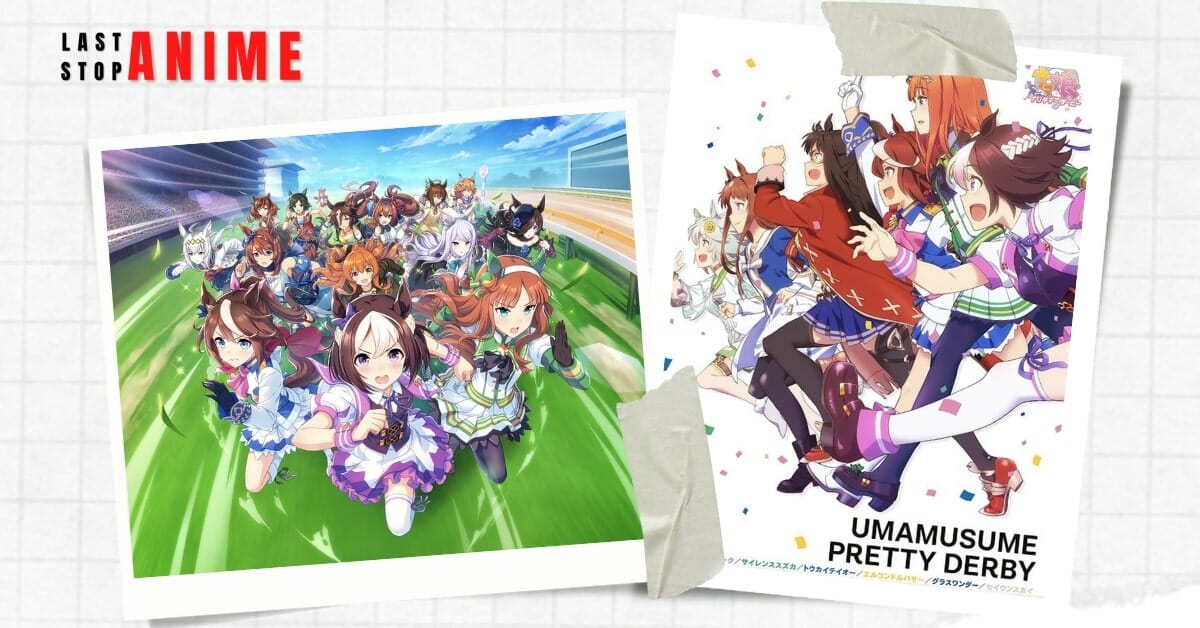 Genre: Sports
No. of episodes: 26
MAL Score: 7.30
Where to watch: Crunchyroll
This anime has horse girls and a dream to fulfil. The plot shows a parallel world where famous racehorses are reincarnated into "horse girls".
They have the parts of a horse, like ears and tails, along with their speed and persistence.
With their lives back, they can start another journey and gain success as they did in their previous lives.
The protagonist is a horse girl called Special week. She has only one mission: becoming the best racehorse in Japan.
She is committed to fulfilling her mother's promise so she moves to Tokyo and enrolls in the Tracen Academy to fulfil it.
This academy hones the skills of horse girls and makes them better racers. The special week is inspired by Silence Suzuka, a very sophisticated horse girl. She aspires to become like her.
And soon enough, she gets closer to her dream when she is recruited to be in the same team as Silence Suzuka. And thus begins her journey.
Special week is a well-rounded character and shows ample abilities. Her endearing character is one of the reasons she is on this list.
5. Spice and Wolf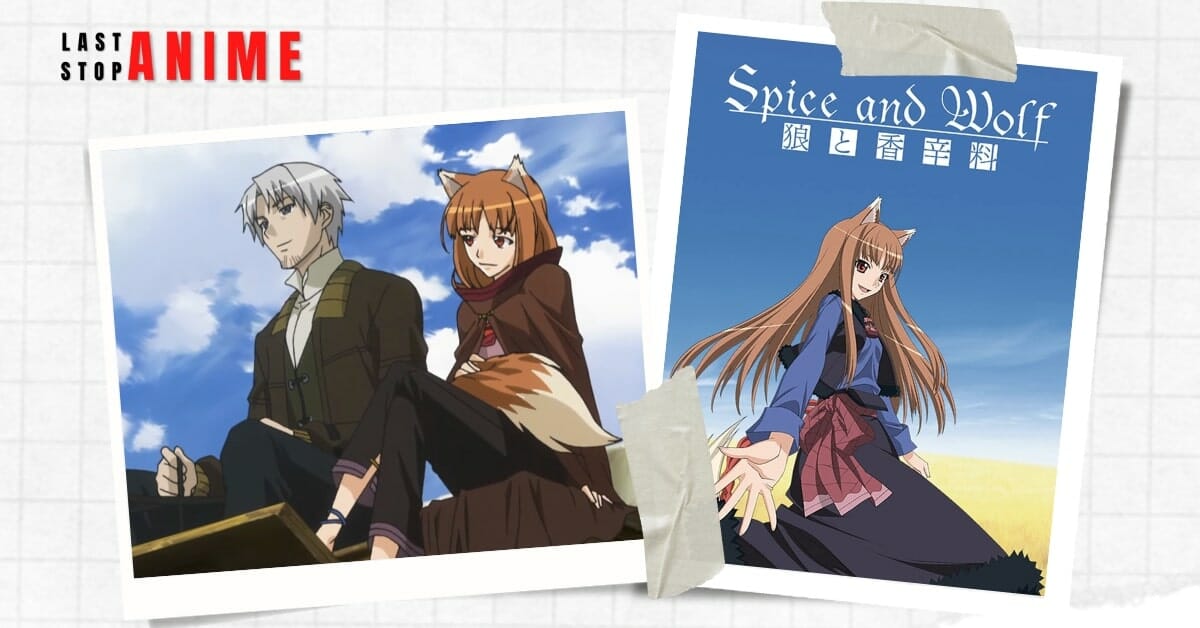 Genre: Adventure, Fantasy, Romance
No. of episodes: 25+ OVA
MAL Score: 8.23
Where to watch: Netflix, Funimation
The story revolves around a powerful deity named Holo. She is celebrated in town for blessing the annual harvest.
But years go by, and the villagers need her less and less. In this way, she becomes a folktale instead of being revered.
One day, a traveling merchant called Kraft Lawrence stops at her settlement. Holo proposes becoming his business partner if he takes her to Yoitsu, her northern home.
Kraft recognizes her ability to know a person's character and agrees. Armed with bargaining skills and a charming negotiator, he is one step towards his school: Opening his own shop.
They begin the journey while scouting for opportunities to set up shop. But Kraft soon realizes that his wishes have become something more and something unexpected.
This anime is a perfect mix of the three genres; they blend together well.
4. Wolf's rain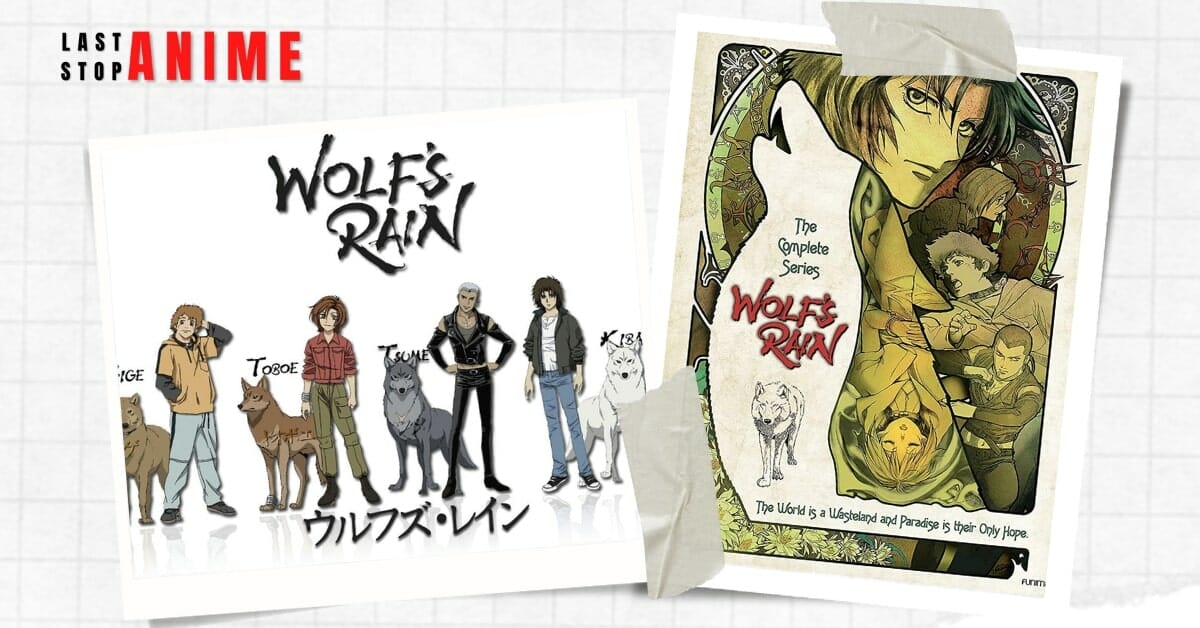 Genre: Action, Adventure
No. of episodes: 26+ 4 OVAs
MAL Score: 7.80
Where to watch: Crunchyroll, Funimation
The anime is dystopian and talks about a morose world. In this world is an ancient legend. It goes as follows: A path to paradise will be opened when the world ends.
But here is the catch. Only wolves will be able to access this path.
Wolves are thought to be extinct, but they still live. They disguise themselves with illusions and walk among humans.
Our main character, Kiba, is a lone wolf. With his strong sense of smell, he finds himself drawn to Freeze City. This is a poor land with a bad leader.
He soon discovers that the other wolves are there because they follow the same scent.
This scent is named "Lunar Flowers" and marks the way towards the utopian land. Soon, the wolves set out on a mission to find this land.
However, other antagonists are on their heels and want the same paradise they do. This gripping anime is undoubtedly worth the watch.
3. Oruchuban Ebichu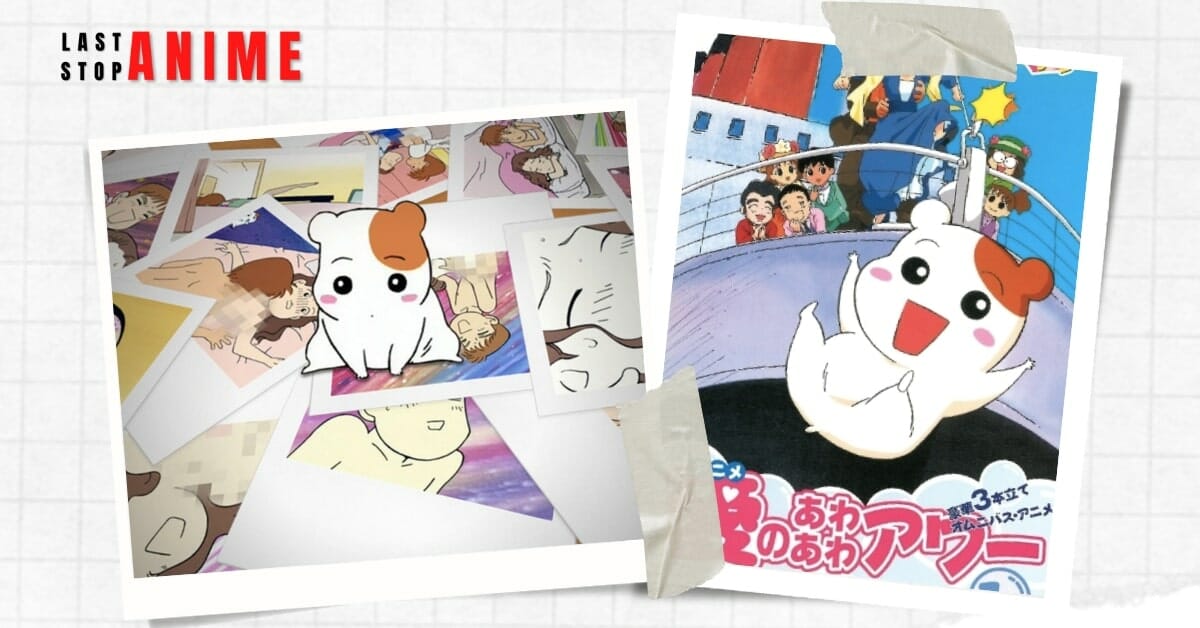 Genre: Comedy, Ecchi
No. of episodes: 24
MAL Score: 7.37
Where to watch: Beta Series
Ebichu is a hamster and the main character of this series.
She does everything to please her master. She cooks, cleans and does various other household chores. Her master is known as the "Office Lady".
The hamster gets into a lot of trouble mainly because of her master's unfaithful boyfriend and her love for ice cream.
But to Ebichu, it is all worth it as long as she pleases the Office Lady. That seems to be her only goal. This series is a light-hearted anime and serves as an excellent Furry anime.
2. Inu to Hasami Wa Tsukaiyou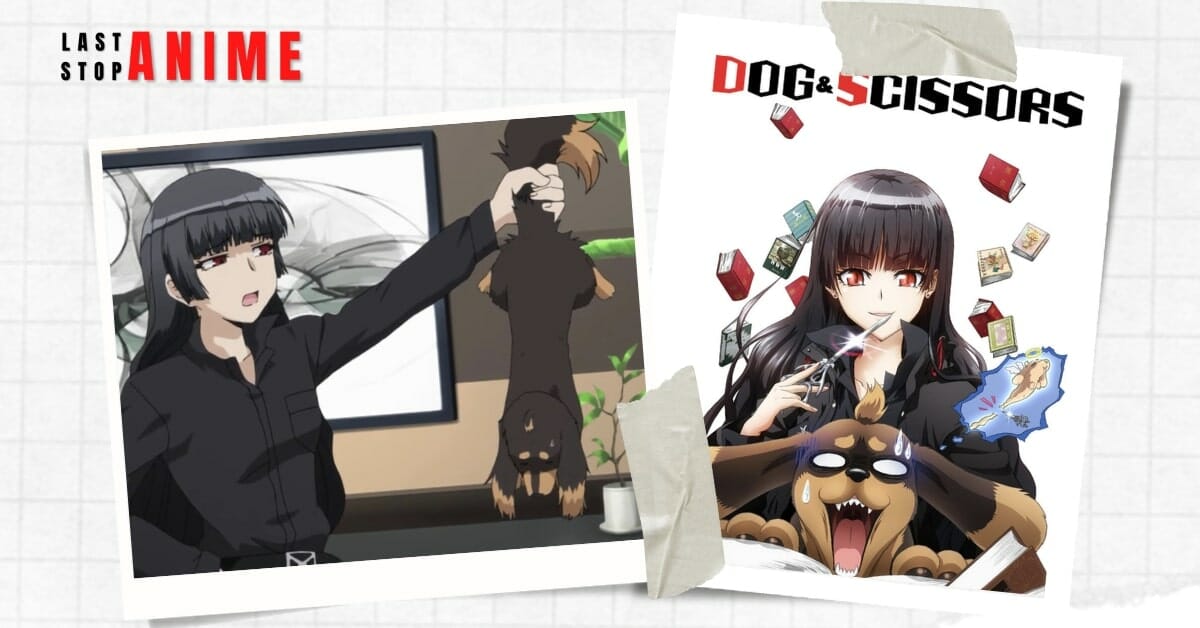 Genre: Comedy, Supernatural
No. of episodes: 12
MAL Score: 6.55
Where to watch: Funimation
This series is for all the book lovers out there. The central figure, Kazuhito Harumi, himself is obsessed with books. He is mainly a fan of Natsuno Kirihime, a novelist.
One day, as he is sitting in a cafe, he sees her. But she is about to be shot by a robber. As a die-hard fan, he decides to save her and gets killed.
But the story does not end there. By some miracle, he is reincarnated as a dachshund dog. He starts living in agony in a world without books, which is a literal nightmare for him.
But one day, a sadistic girl offers him help. She carries around a pair of scissors with her. And lo and behold! She is Kirihime herself.
The plot of Inu to Hasami Wa Tsukaiyou is comical, with excellent timing and fun characters.
1. Doubutsu no Mori
Genre: Slice of life
No. of episodes: 1 Movie
MAL Score: 7.05
Where to watch: Amazon
The plot is about a young girl named Ai. She is seen taking a taxi to her new home in Animal village.
She soon meets other village residents after being tricked by her landlord. These include the mayor, a human, a cat and an elephant.
There are always people around in Animal village, but Ai still struggles to find that one true thing she likes.
Until one day, when mysterious notes keep appearing on the beach. This leads to the beginning of something new.
The notes or messages state that a miracle will take place during the Winter Festival if pine trees are planted at fixed spots.
She gets excited and begins to plant pine trees. Thus begins the start of problems, and Ai and her friends start to solve them.
The movie is inspired by the game Animal Crossing which started becoming popular. So anime fans that love the game will love this fun movie.
Some Other Furry Animes You Can Watch:
African Salaryman
Shirokuma Cafe
Loveless
Cat Planet Cuties
Our Home's Fox Deity