The 177013 Manga series is one of the most popular yet infamous hentai manga that has been made.
Also known as the Metamorphosis or Emergence manga, it is known for its grim and depressing storyline that leaves readers in a state of shock.
While it is hated by many who read it, the quality and consistency of the writing is undeniable.
In this article, we shall be covering everything that you need to know surrounding this manga series.
177013 Manga – All You Need To Know
What is a Doujin?
A Doujin or Doujinshi is an independently published comic with various ideas and stories. However, this word has been predominantly used to refer to hentai manga through the years.
As fans enjoy reading these for their satisfaction, this form of entertainment has gained a huge online following. Many kinds of doujin usually have sex as the only common factor.
They are usually published on the internet and are appreciated for their wild topics, beautiful art and obvious perverted appeal.
What does 177013 mean?
Almost every Doujin series has a set of numbers that act as its identity. This gives each one a unique sign that helps fans identify them.
It also appears easily when searched on any popular site through the plethora of available manga.
Who is the creator of the 177013 manga?
The manga's creator is known by the name of Shindo L.
While not much is known about him other than the fact that he is a Japanese American citizen, all of his works are very easily distinguished and recognizable.
He is a very bold creator known for telling extremely dark stories that make audiences uncomfortable.
Even bordering on being illegal, he explores various perverted genres that serve the pleasure of every kind of reader.
Shindo L is a man who is both revered and hated in the manga community and is one of the most popular names in the business.
Story of 177013 Manga
The story of the metamorphosis manga follows the tragic life of its main character, a girl by the name of Saki Yoshida.
As the name of the title suggests, it shows us her transformation from an immature and naive girl into an adult through a variety of experiences that mould her as a person.
The manga starts in a relatively normal way where we see a high school student with no social life attempt to change her ways.
Her first day went swimmingly as we saw her finally get adored by others and even have friendships with many of her classmates.
Her luck quickly takes a turn for the worse, however, as she goes out with a boy who gets her hooked on drugs which eventually leads to many uncomfortable sexual scenes.
At the same time, in order to not depend on her parents and have a source of income, she explores the idea of compensated dating.
By this point, we know that there is no way this ends well and true enough; this leads to many in her school bullying and blackmailing her into doing perverted stuff.
While her life is going downhill, her connections with her family also wither away as we see her father do unspeakable things to his daughter.
With no one to depend upon, her life is filled with drugs and sex, while other things don't matter at all.
In addition, she also gets pregnant in secret while leading an unhealthy lifestyle.
After the comic, we see a broken down Saki Yoshida who is merely a shadow of her former self with no friends or family to depend on as she appears to be dying through overdose while thinking of the happy ending she could have had with her children.
The Good:
While the dismal web content helped the metamorphosis manga to gain popularity worldwide, it also has a few good elements that make it worthwhile for readers.
The art of the series is definitely the standout point of it. Every dark narrative and tragedy of the story is perfectly captured by it, and many lewd moments are even appealing.
Adding to this, the story is consistent with its grim tone while going deeper into the hole the main character dug for herself.
It does not hold back on showing the truth it presents for itself and realises how depressing the tale it tells is.
The Bad:
While the dark aspect of the manga is what sets it apart, it also gets unnecessarily exaggerated at times.
Saki Yoshida is not a clever girl, and it is very frustrating to see her decisions, which seem tailor-made to push the manga in a more obscene direction.
None of the characters is likeable, and most scenes in the comic are disgusting.
While Shindo L is known for making graphic content, he seems to have overdone it in the emergence manga as it is not suited to most of your everyday readers.
Anime That Are Similar to 177013
With its unique story and dark world that gained many fans when it was published, many wish to know any alternatives to the metamorphosis manga through animation.
In this part of the article, we shall cover some anime recommendations for those who enjoyed this Shindo L story.
1. Berserk
Number of Episodes: 27
Number of Seasons: 1
Genres: Action, Adventure, Drama, Fantasy, Horror
MAL Rating: 8.55
Where to Watch: Netflix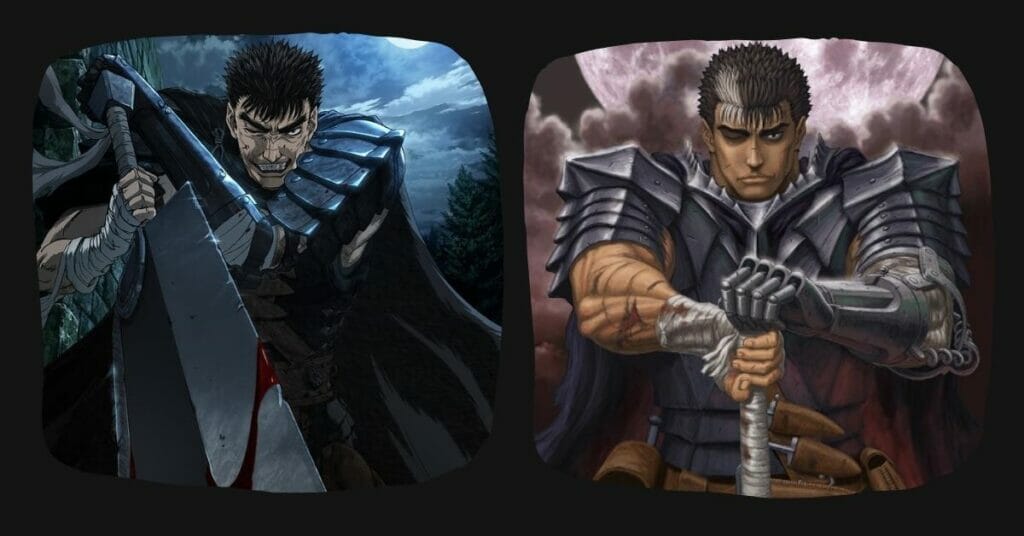 The most memorable product of the dark fantasy genre that has an extremely sad story and the main character more tragic than Saki Yoshida is Berserk.
It follows the life of a talented swordsman named Guts, who joins a mercenary group led by its charismatic leader, Griffith.
Together they gain acclaim throughout the world.
However, behind Griffith's innocent face, he plans a nefarious plot that would change the structure of the entire world.
Berserk never fails to fill its readers with wonder and horror as we see our main character fight against various supernatural creatures.
It also deals with several adult themes and heartbreaking losses that make us pray for a happy ending.
2. Scum's Wish
Number of Episodes: 12
Number of Seasons: 1
Genres: Drama, Romance
MAL Rating: 7.16
Where to Watch: Netflix, Prime Video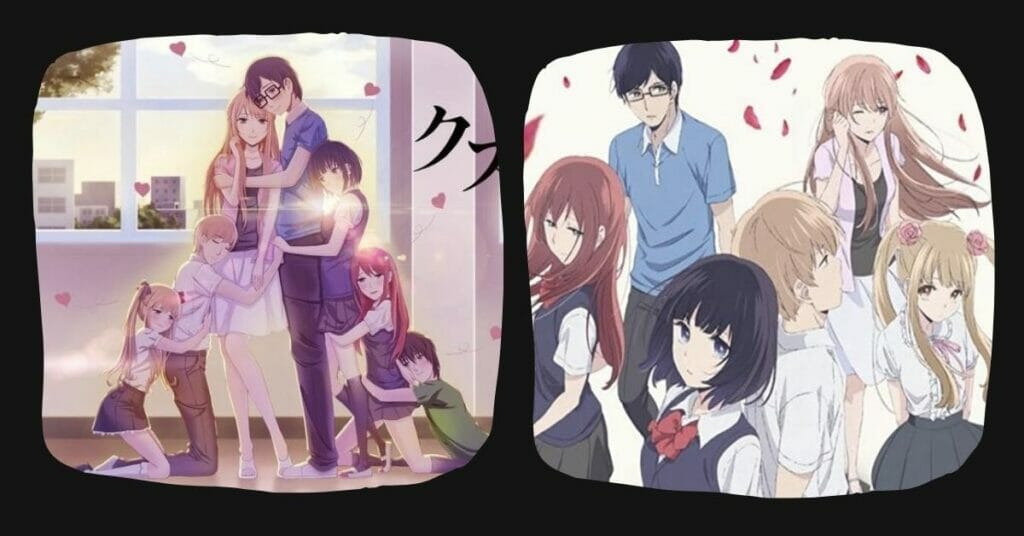 While Scum's Wish certainly isn't as extreme as the 177013 manga series, the tone and themes it portrays share many similarities.
It follows the life of a couple who looks perfect at first glance.
However, as we get a more in-depth look, we see that both relationship members are broken people.
The male and female protagonists have unrequited love that breaks their hearts, and through a coincidental meeting, they grow closer to each other.
Using the other to vent their frustrations physically as well as emotionally, the series is very hard to watch as we see the depressing road each character goes through.
3. Elfen Lied
Number of Episodes: 13
Number of Seasons: 1 + 1 OVA
Genres: Action, Drama, Horror, Romance, Supernatural
MAL Rating: 7.49
Where to Watch: Crunchyroll, Prime Video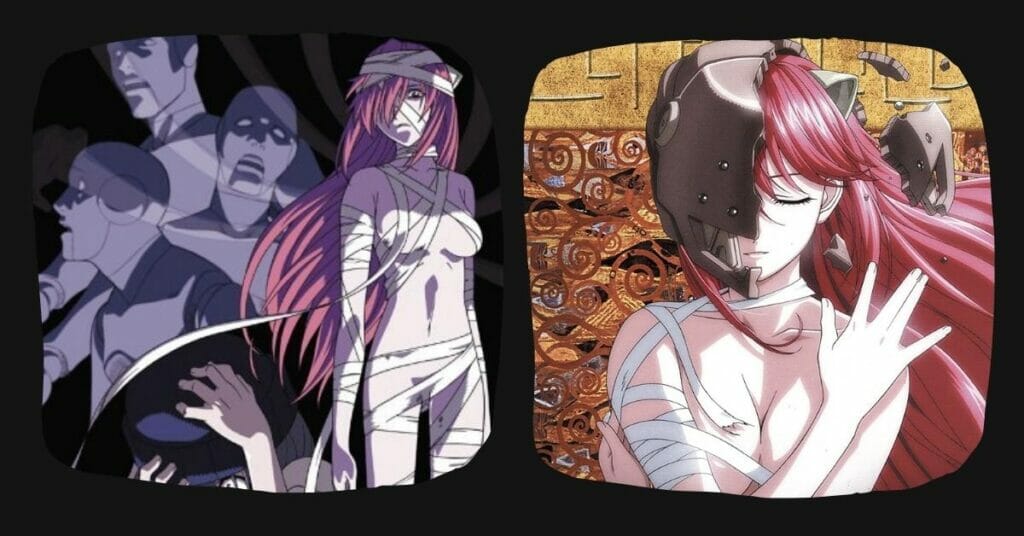 Elfen Lied is arguably one of the darkest anime ever made.
The story follows a special breed of human with supernatural abilities due to scientific experiments.
One day, she escaped her captors through a bloodbath but developed a split personality.
While rescued by two college students, she gets them involved in the situation as mysterious foes chase them down and several secrets are unveiled.
The series' romance appeals to audiences, but it is very hard to watch in every other aspect.
Elfen Lied is extremely gory and gruesome while having a lot of nudity.
It has formed its fanbase throughout the years for the psychological rollercoaster that it takes us on.
4. Redo of Healer
Number of Episodes: 12
Number of Seasons: 1
Genres: Action, Adventure, Drama, Fantasy, Romance
MAL Rating: 6.34
Where to Watch: HIDIVE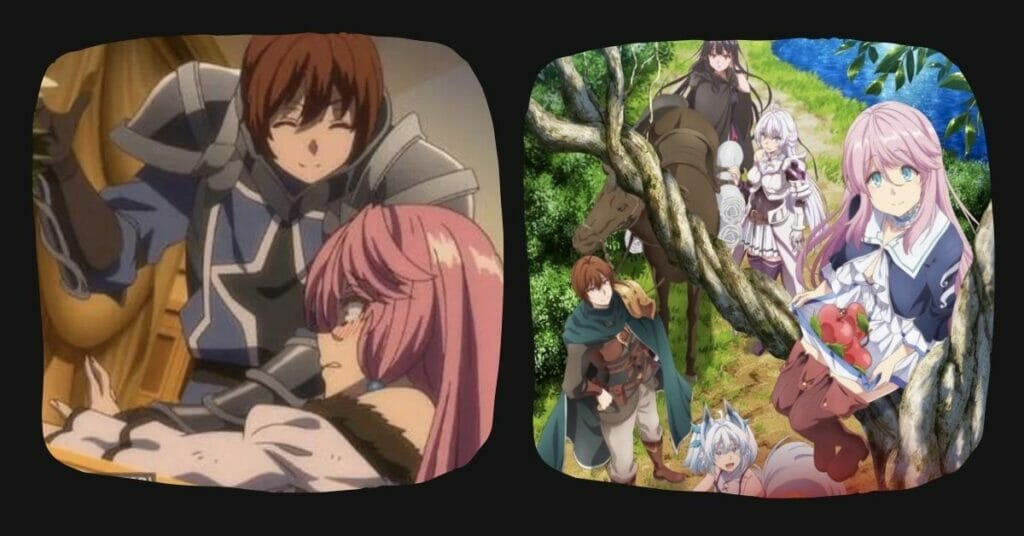 Redo of Healer is one of those anime that makes you wonder how it doesn't classify as hentai on earth.
It follows the revenge story of its protagonist, Keyaru, a man who was tortured for several years before getting an ability that lets him travel back in time.
To finally put his plan into action, he decides to take the unorthodox approach of having sexual relations with all his captors and enslaving them.
Through this, we see him have his version of a harem while he makes the lives of those who tortured him miserable.
Redo of Healer is a guilty pleasure anime that takes a fun approach to its morally questionable plot.
It is filled with magical fights and a lot of nudity and lewd moments that are more than enough to satisfy the viewers.
5. Neon Genesis Evangelion
Number of Episodes: 26
Number of Seasons: 1 + 2 Movies
Genres: Action, Drama, Sci-Fi, Suspense
MAL Rating: 8.34
Where to Watch: Netflix, Vudu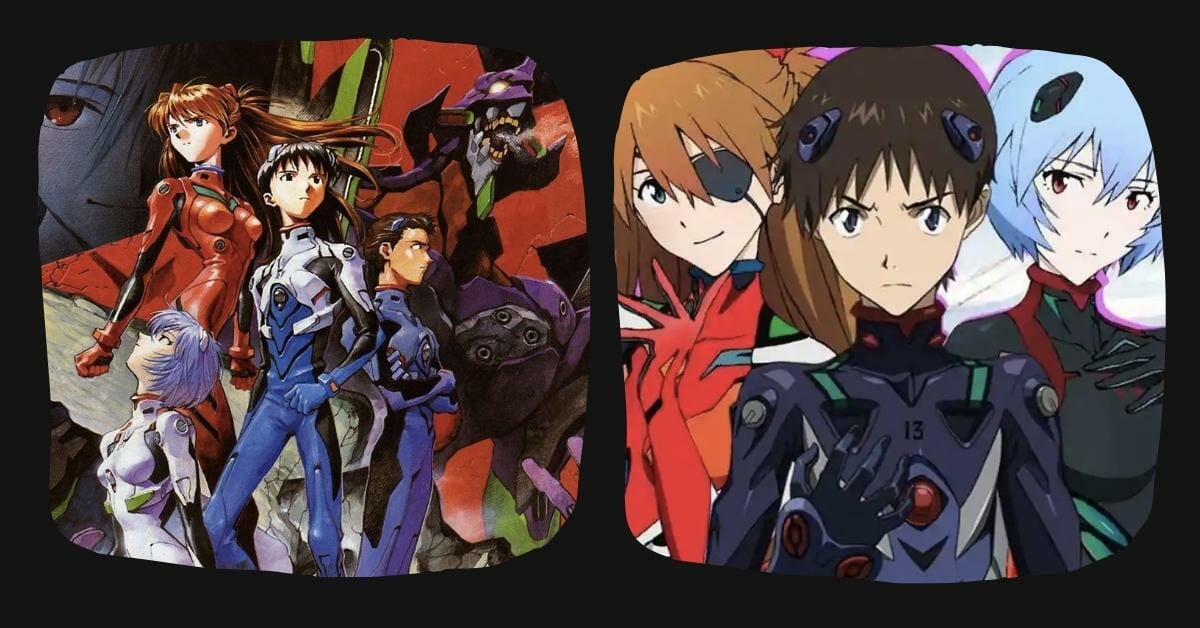 Neon Genesis Evangelion is a masterpiece of Mecha and psychological anime that possibly has the closest character journey to that of Saki Yoshida.
It follows the life of a young boy by the name of Shinji, who is roped into being Mankind's saviour while on a visit to meet his father.
He is expected to protect them with the help of giant robots as he operates them to battle supernatural threats.
However, Neon Genesis Evangelion is the exact opposite of the fun, action-packed adventure one expects after reading the plot.
Shinji is emotionally abused in almost every episode by every character that takes his well-being for granted.
He is essentially forced into controlling the robot, and his mental state is an absolute mess.
6. Death Note
Number of Episodes: 37
Number of Seasons: 1
Genres: Mystery, Psychological, Suspense, Thriller, Supernatural
MAL Rating: 8.62
Where to Watch: Crunchyroll, Netflix, Hulu, Vudu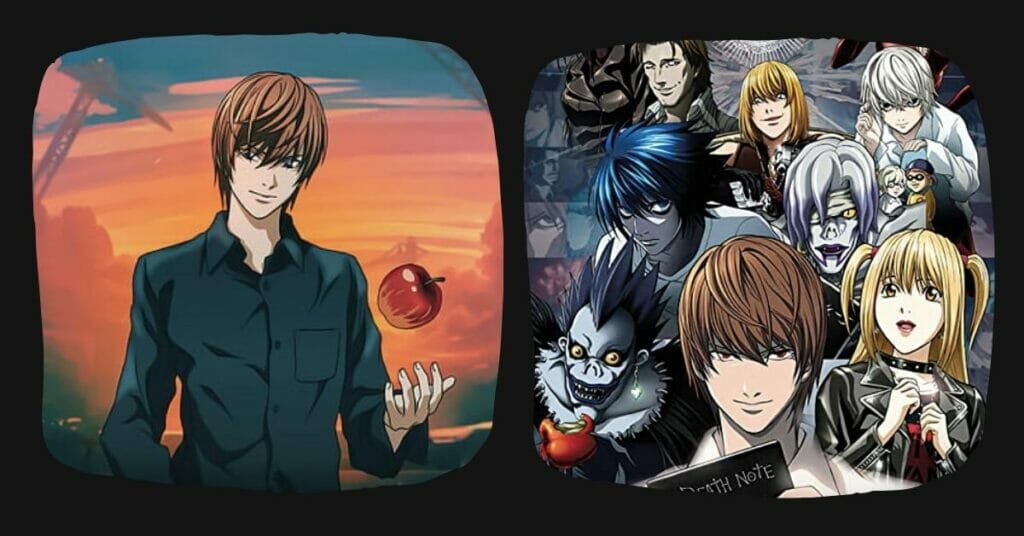 The brutal and unforgiving world of Death Note will be fascinating to readers of the 177013 manga.
It follows the journey of the main character Light Yagami as he stumbles upon a notebook that lets him kill anyone whose name he writes.
Through this, we see him become a symbolic death god who can control anyone's life according to his whims.
The only person capable of opposing him is a genius detective called L.
Death Note revolves around the mind games shared by these two while trying to defeat the other with the world at stake.