Hey there, fellow heroes-in-training and devoted fans of My Hero Academia! Are you ready to embark on an exhilarating journey into the world of quirks, heroism, and jaw-dropping action? If your answer is a resounding "Plus Ultra!" then you've come to the right place. Welcome to Laststopanime, where we'll be diving deep into the captivating realm of My Hero Academia PFP (Profile Pictures) and striking solo character portraits.
About My Hero Academia
Crafted by the talented Kohei Horikoshi, My Hero Academia invites us on a thrilling adventure into a society where extraordinary abilities, called "quirks," have become the everyday norm.
Set in a world where almost everyone possesses unique abilities, the story revolves around Izuku Midoriya, a young boy born without a quirk in a world full of extraordinary powers.
Against all odds, Izuku's unstoppable determination and deep admiration for the world's mightiest hero, All Might, propel him to pursue his superhero dreams. Nothing can hold him back!
When Izuku's path crosses with All Might, he inherits a powerful quirk known as One For All, setting him on a journey to attend U.A. High School, a prestigious institution that trains aspiring heroes.
Alongside his classmates, including fiery Katsuki Bakugo, stoic Shoto Todoroki, and the cheerful Ochaco Uraraka, Izuku faces thrilling challenges, dangerous villains, and uncovers the truth behind the mysterious All For One.
Yet My Hero Academia goes beyond mere heroics and superpowers. It delves into the intricate depths of morality, the bonds of friendship, and the challenges of coming of age in a world where heroism carries both great honor and immense responsibility.
It's a profound exploration that will leave you pondering life's complexities. Each character is meticulously crafted, showcasing their unique quirks and personal journeys, as they navigate the path to become true heroes.
My Hero Academia has stormed the world with mind-blowing animation that will leave you in awe, action scenes that make your heart race, and a plot that grips your imagination like a vice.
It's a rollercoaster of excitement that's taken the globe by storm! It has created a community that embraces the ideals of heroism, celebrating the bonds forged in the face of adversity and the triumph of the human spirit.
Anime PFPs
In this digital era, social media is like our virtual playground, and it's common to see people rocking PFPs that represent their interests and fandoms. And what better way to showcase your love for My Hero Academia than with a PFP that screams heroism?
When you dive into the world of My Hero Academia PFPs, get ready for a wild ride of creativity and inspiration. You'll find a ton of cool options that let you express your fandom in a totally unique way.
These PFPs are all about capturing the spirit of heroism, with dynamic action shots, epic quirk displays, and heartwarming character moments.
By rocking a matching PFP with a friend or showing off your favorite character on your social media, you're not just declaring your love for My Hero Academia – you're joining a whole community of fellow fans.
It's a chance to connect, bond, and geek out together over this amazing anime series.
So get ready to unleash your heroic style and let your imagination run wild. Find the perfect PFP that speaks to your soul and shows the world just how much you adore My Hero Academia.
It's time to make your social media profiles shine with the power of your favorite characters!
My Hero Academia PFPs
Beyond the realm of PFPs, My Hero Academia solo pictures hold a special place in the hearts of fans.
These mesmerizing portraits provide an intimate glimpse into the beloved characters we've come to adore, unveiling their distinctive qualities, unwavering resolve, and, on occasion, their moments of vulnerability.
They're snapshots that capture the essence of their being, leaving a lasting impression on our hearts.
Let's explore the world of My Hero Academia and the captivating solo pictures that bring our favorite heroes to life beyond the anime.
These pictures capture each character's essence and allow us to celebrate their journeys, create fan art, and find inspiration in their heroic endeavors.
It's important to note that these amazing characters and visuals belong to the talented Kohei Horikoshi and the publishers of My Hero Academia.
This blog post aims to entertain and inform, without claiming ownership or rights to any copyrighted material. So let's embrace this world and appreciate the artistic brilliance that brings these heroes to life!
MHA Anime PFP – Sad Izuku Midoriya Pfps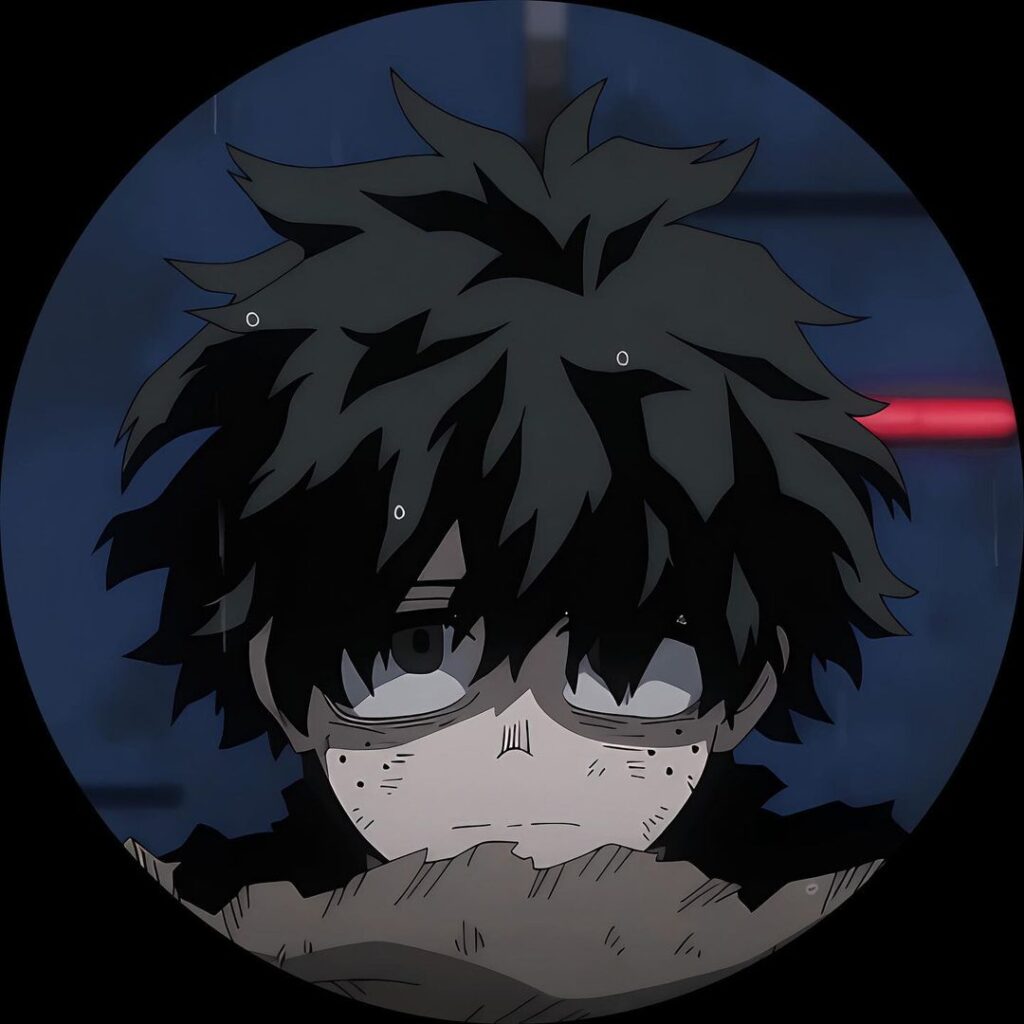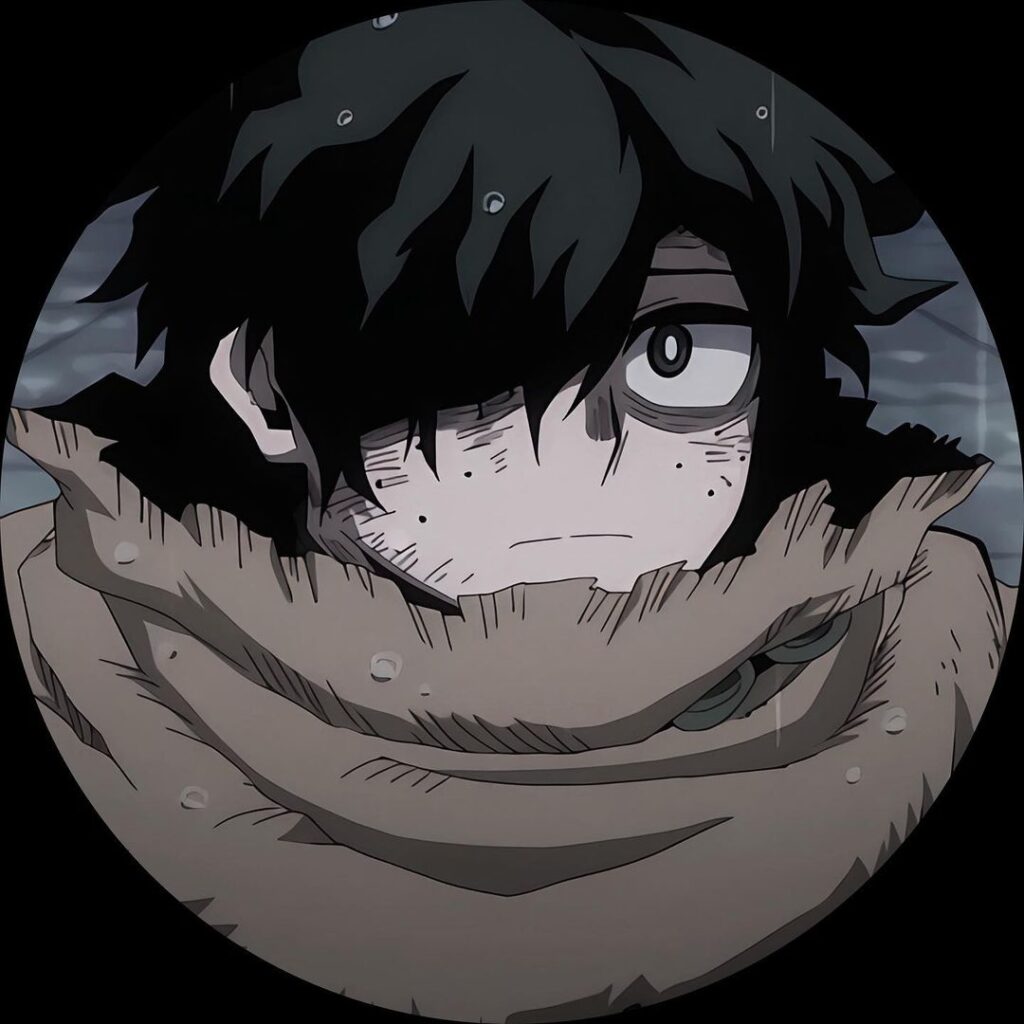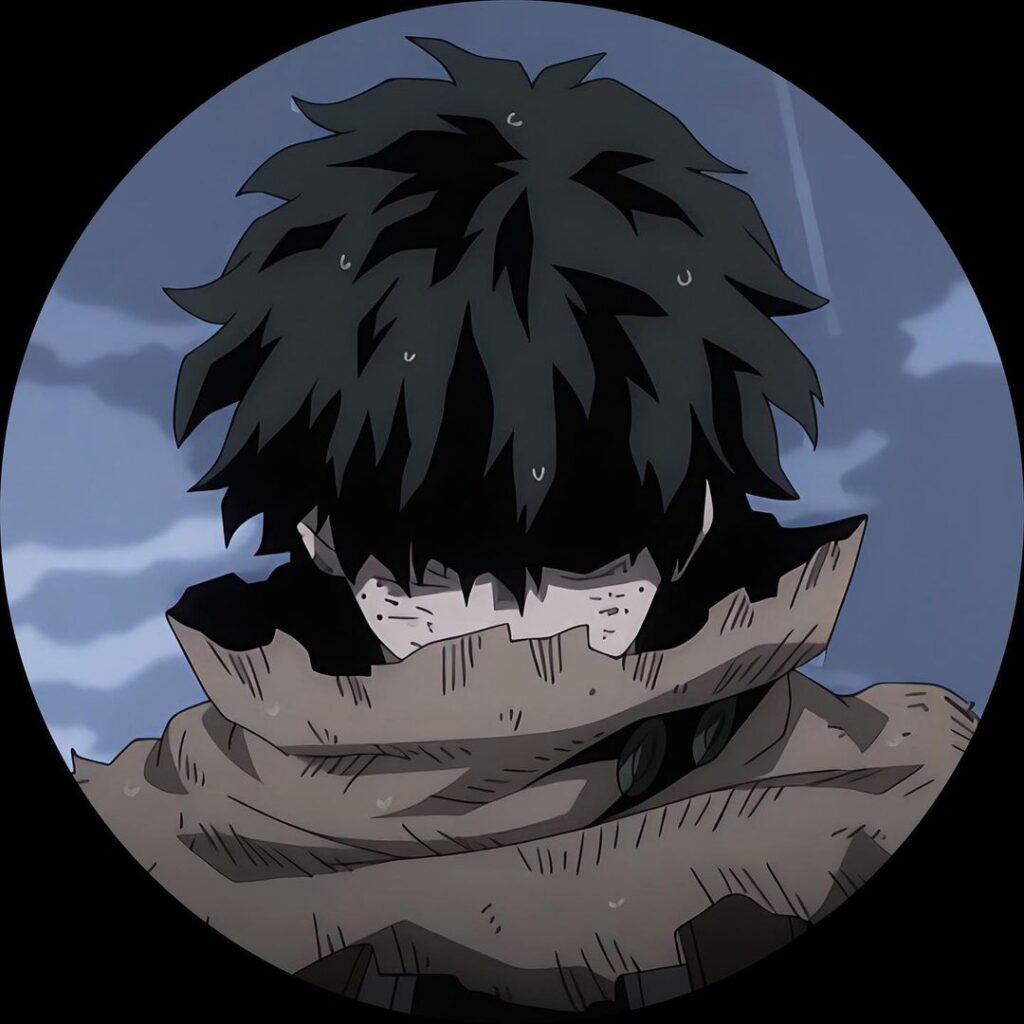 My Hero Academia Anime PFP – Izuku Midoriya Pfp
Izuku Midoriya, the main hero of My Hero Academia, may not be the most aggressive guy around, but that doesn't mean he won't kick some serious butt when it comes to saving lives. He's all about pushing his Quirk, One For All, to the max, even if it means taking huge risks.
But what really makes Izuku stand out is his infectious cheerfulness. He's always pumped up and ready to go, and he's not afraid to wear his emotions on his sleeve. This dude is a whole package, with layers to his personality.
Speaking of power, Izuku has some mind-blowing abilities. Over time, he's become ridiculously strong, able to hold his own against some of the biggest badasses in the series. He's got a whole arsenal of cool moves up his sleeve.
Izuku Midoriya wasn't born with a Quirk, so being a hero seemed like a distant dream. But his bravery and unwavering desire to help people with a smile caught the attention of All Might, the mightiest hero of all time. All Might chose him to be his successor, passing on his incredible strength. And boy, has Izuku accomplished amazing things since then!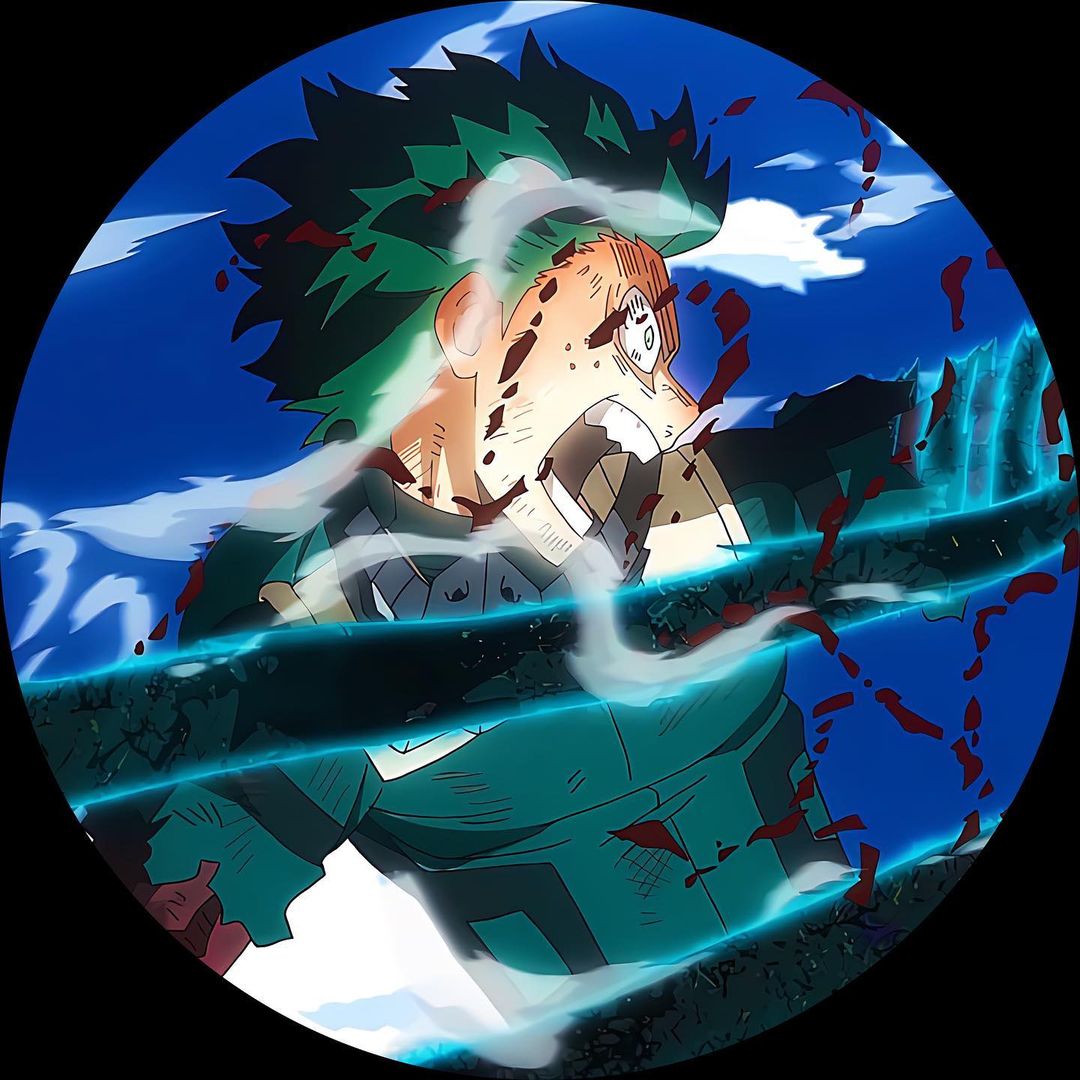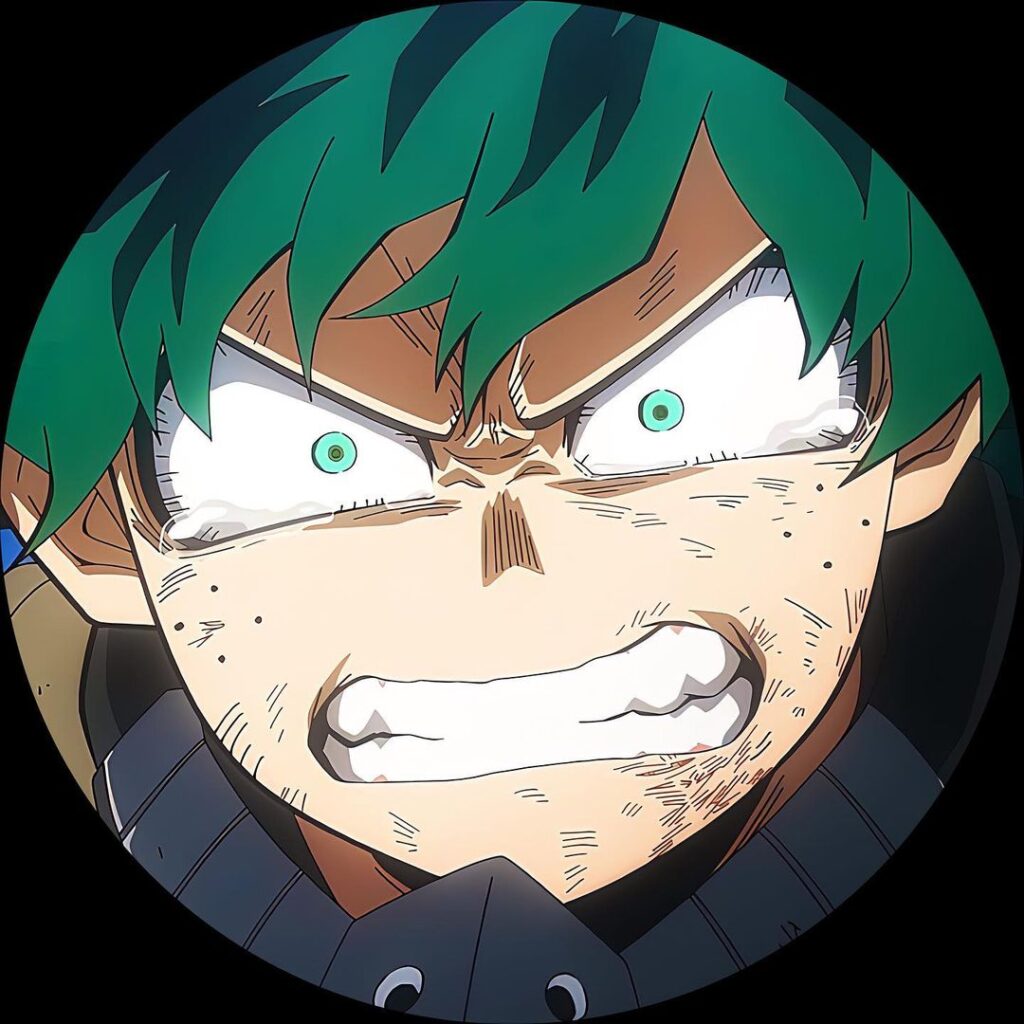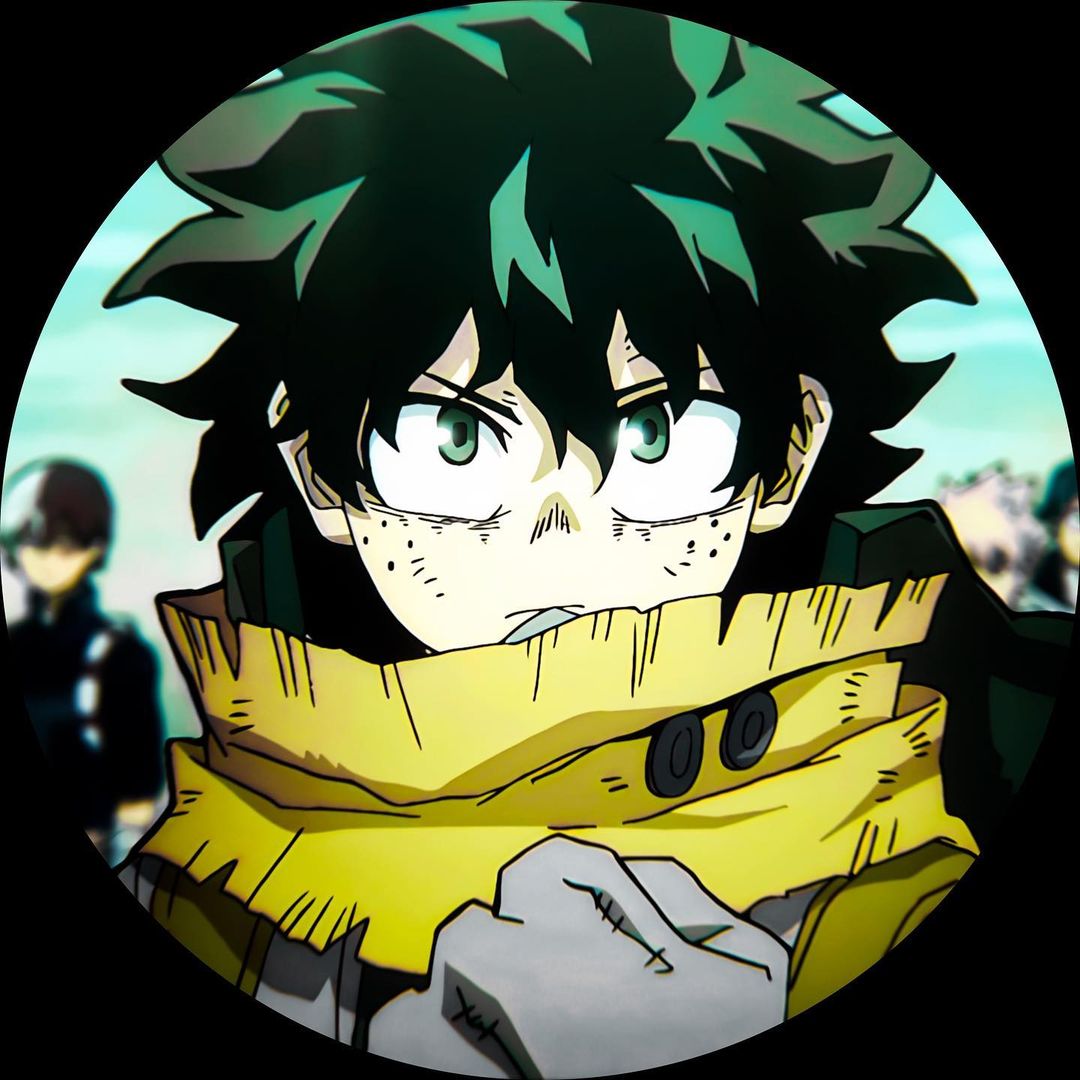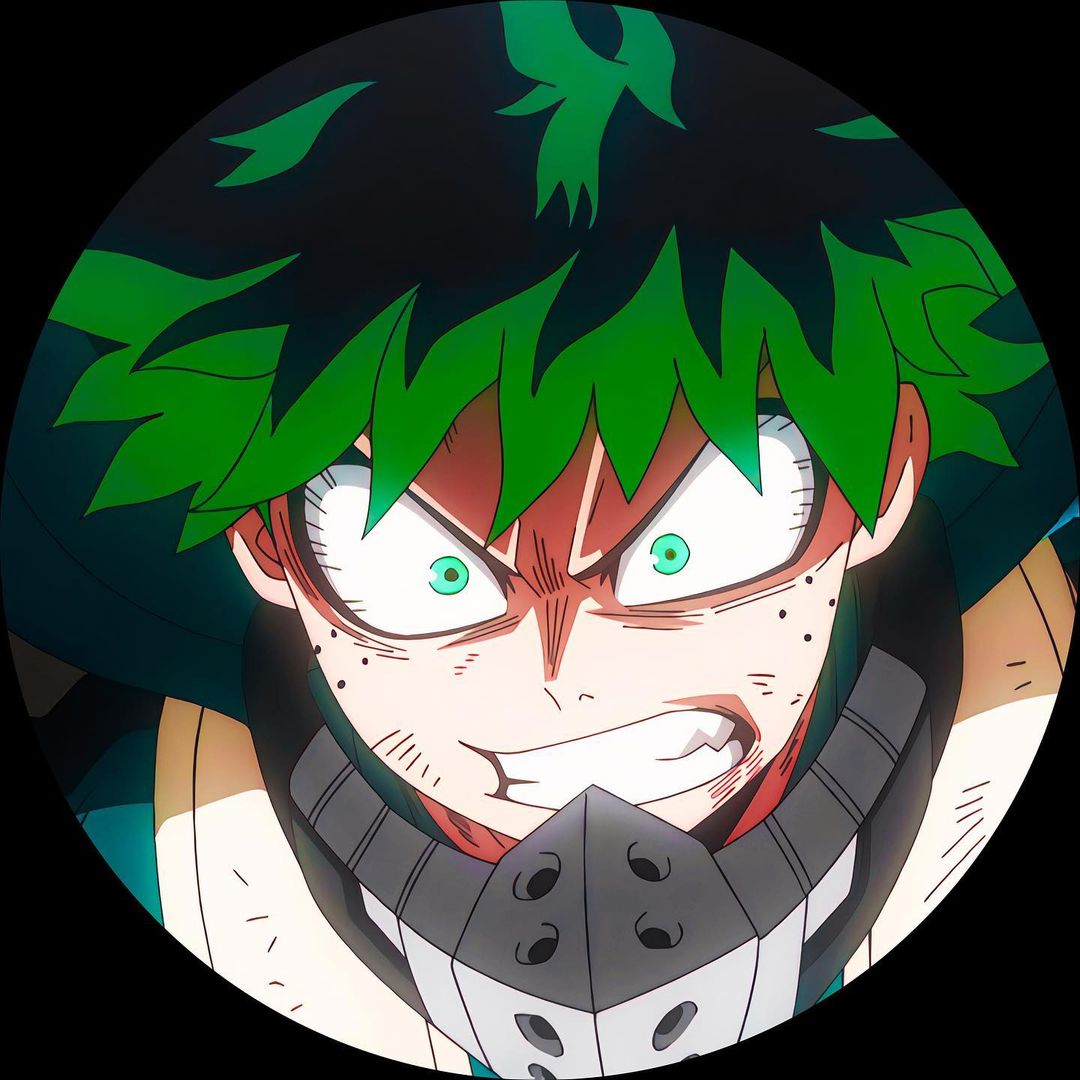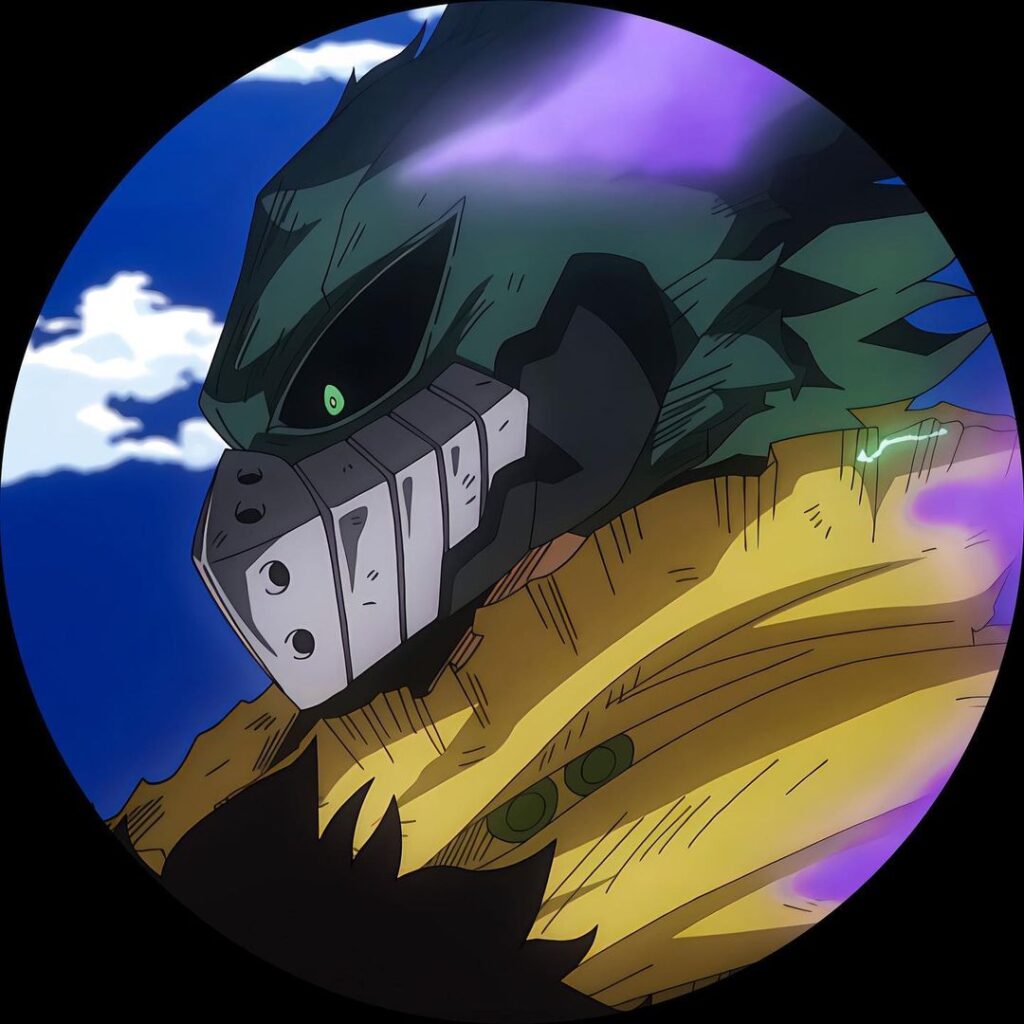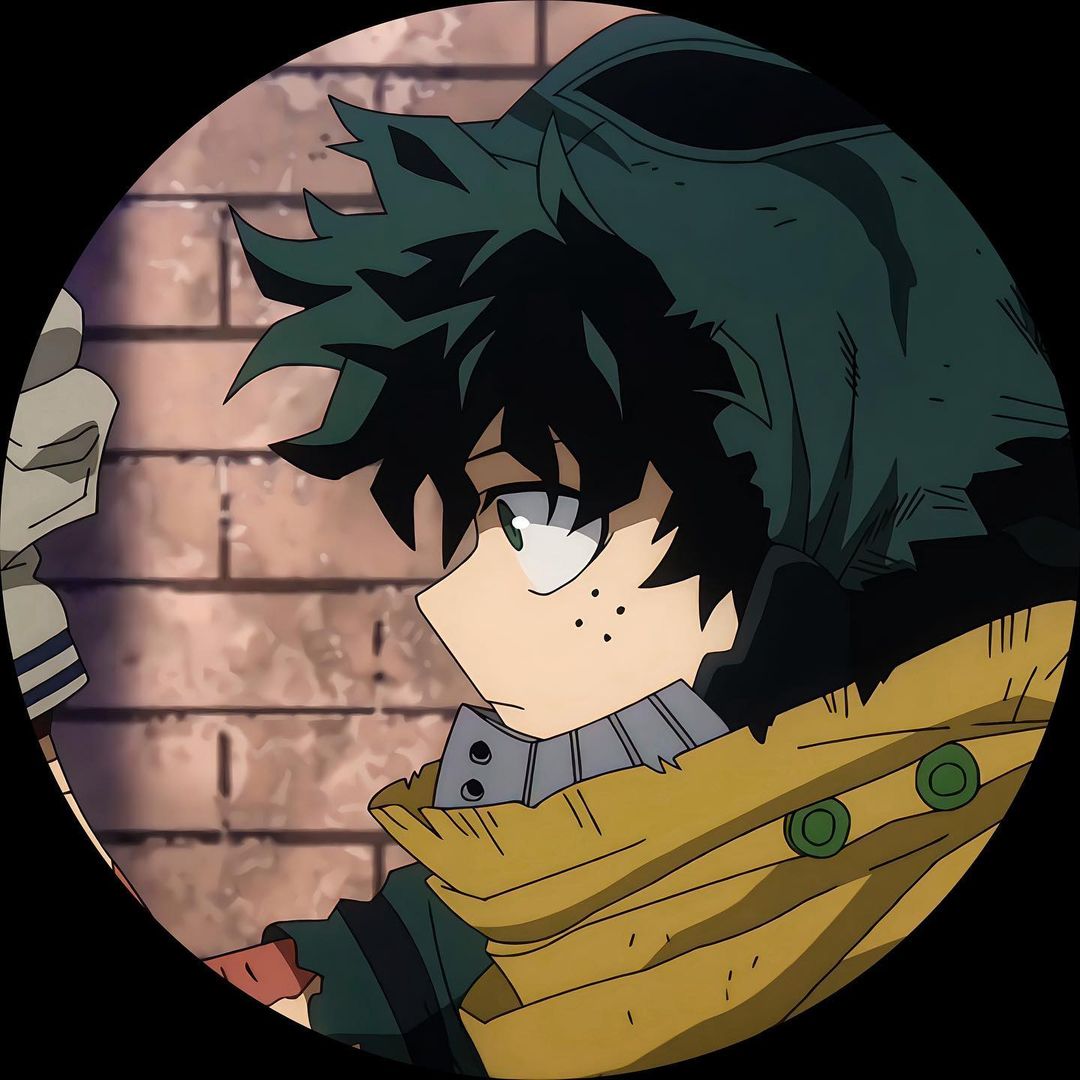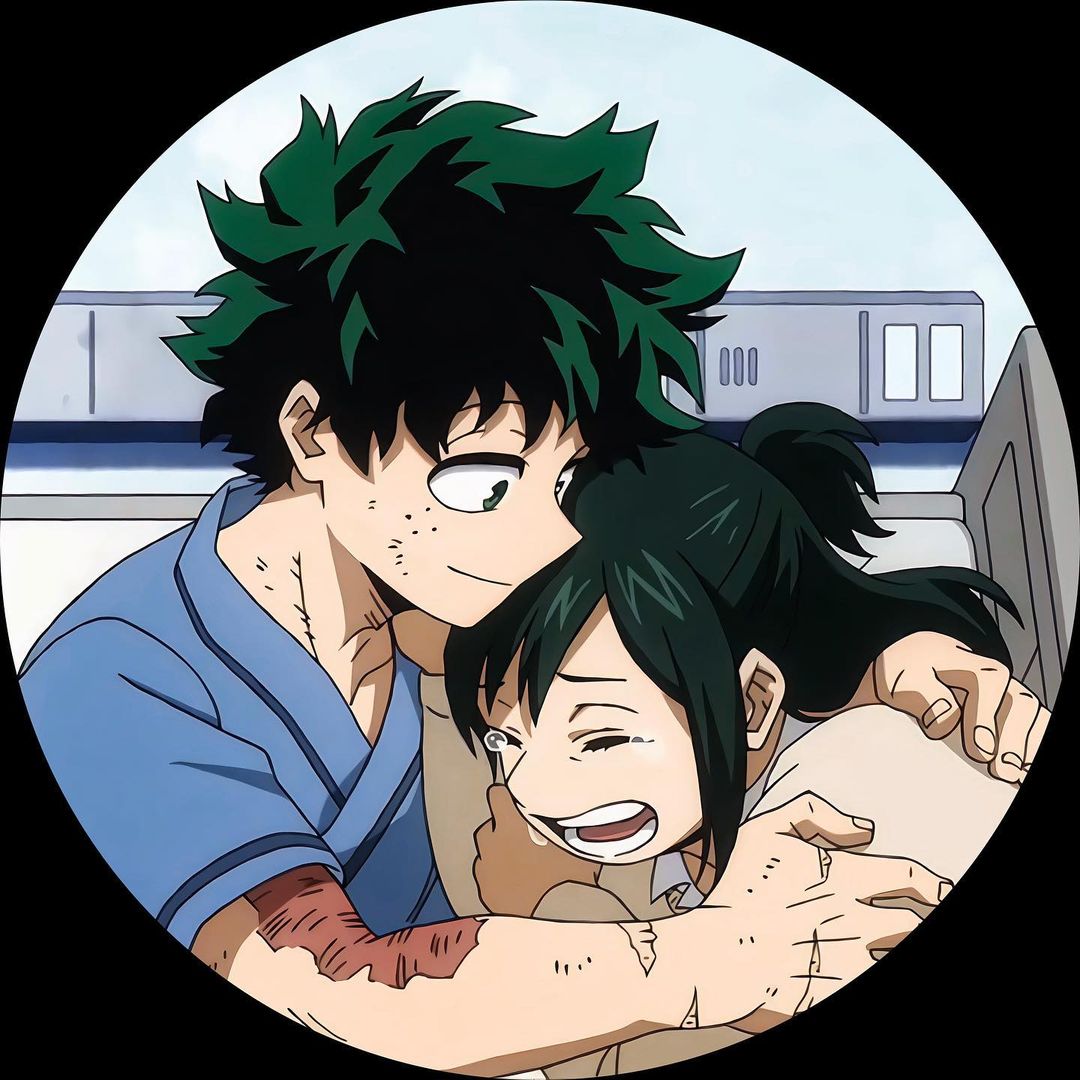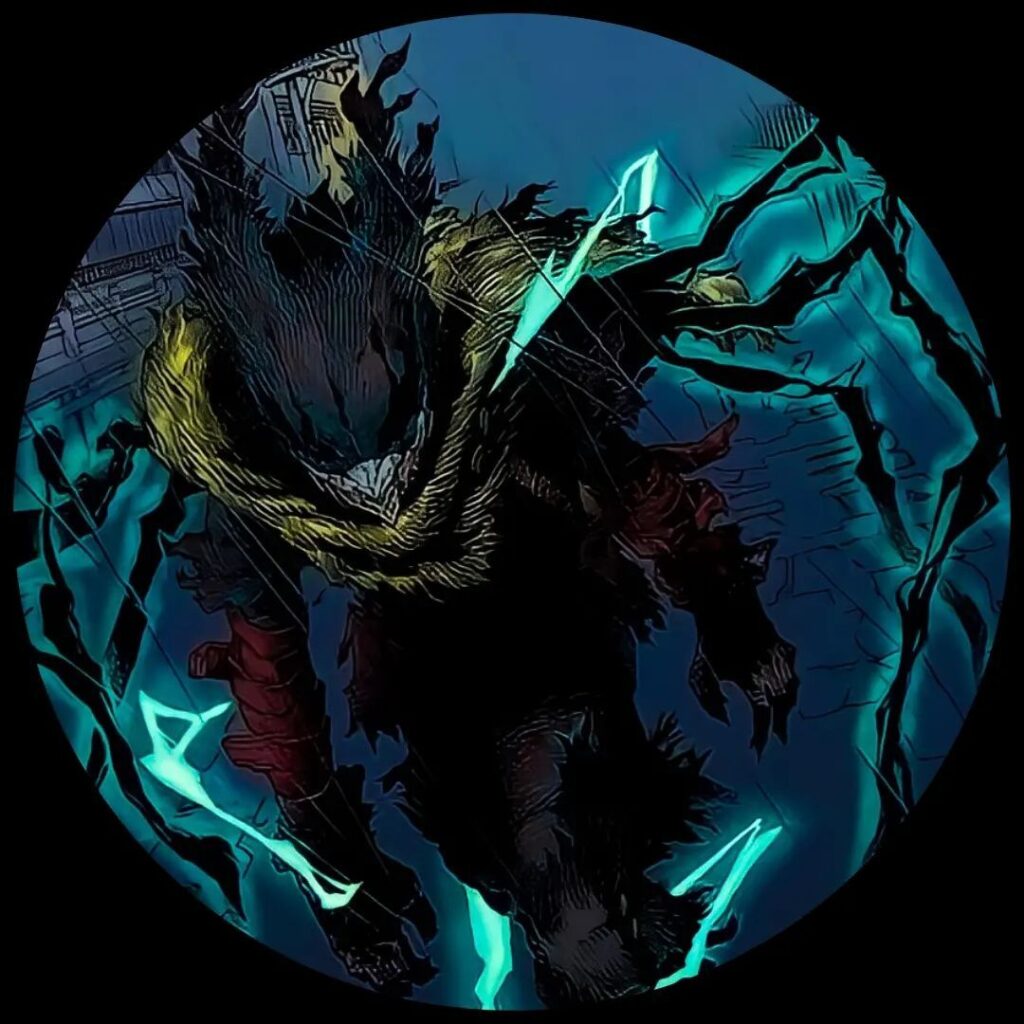 MHA Matching PFP For Boys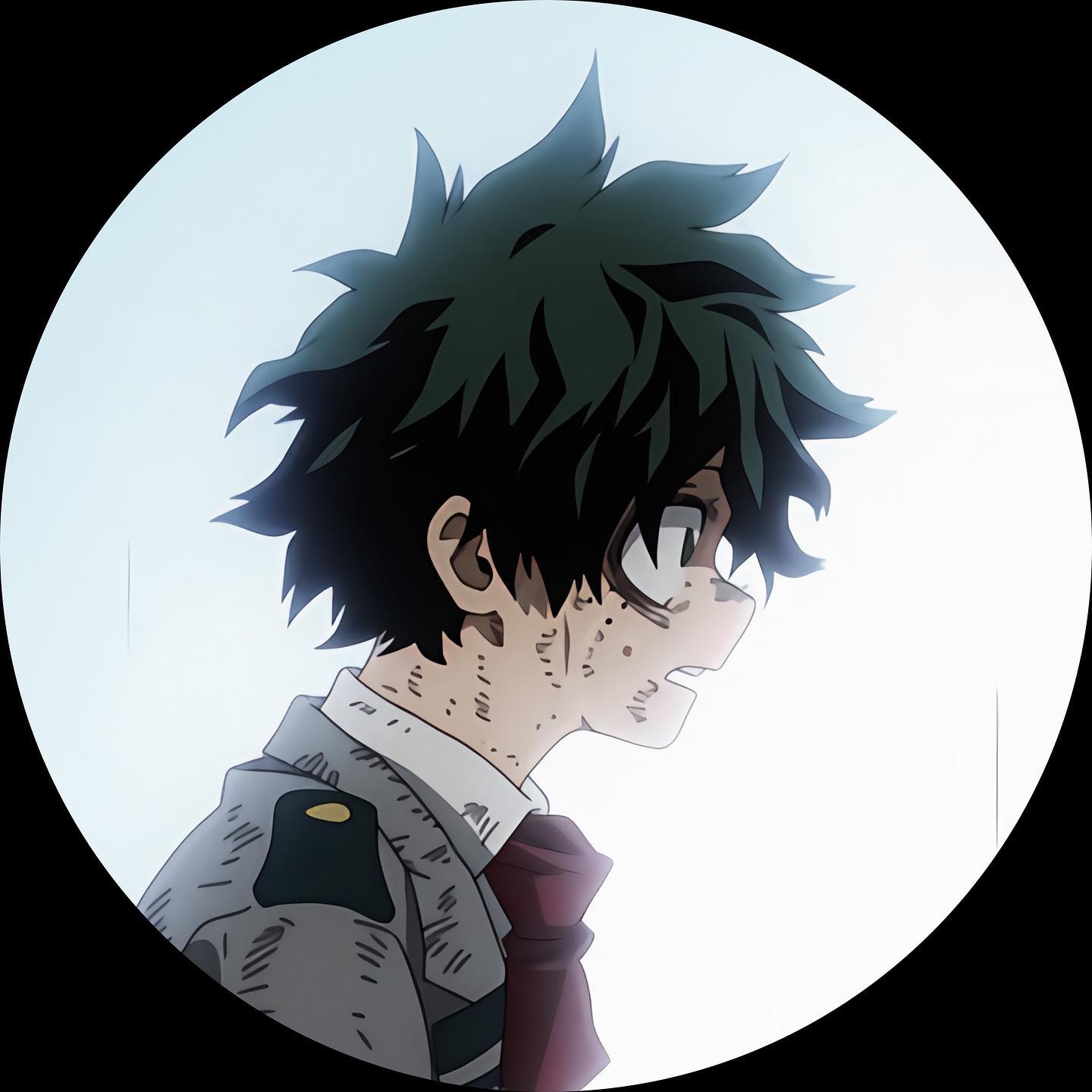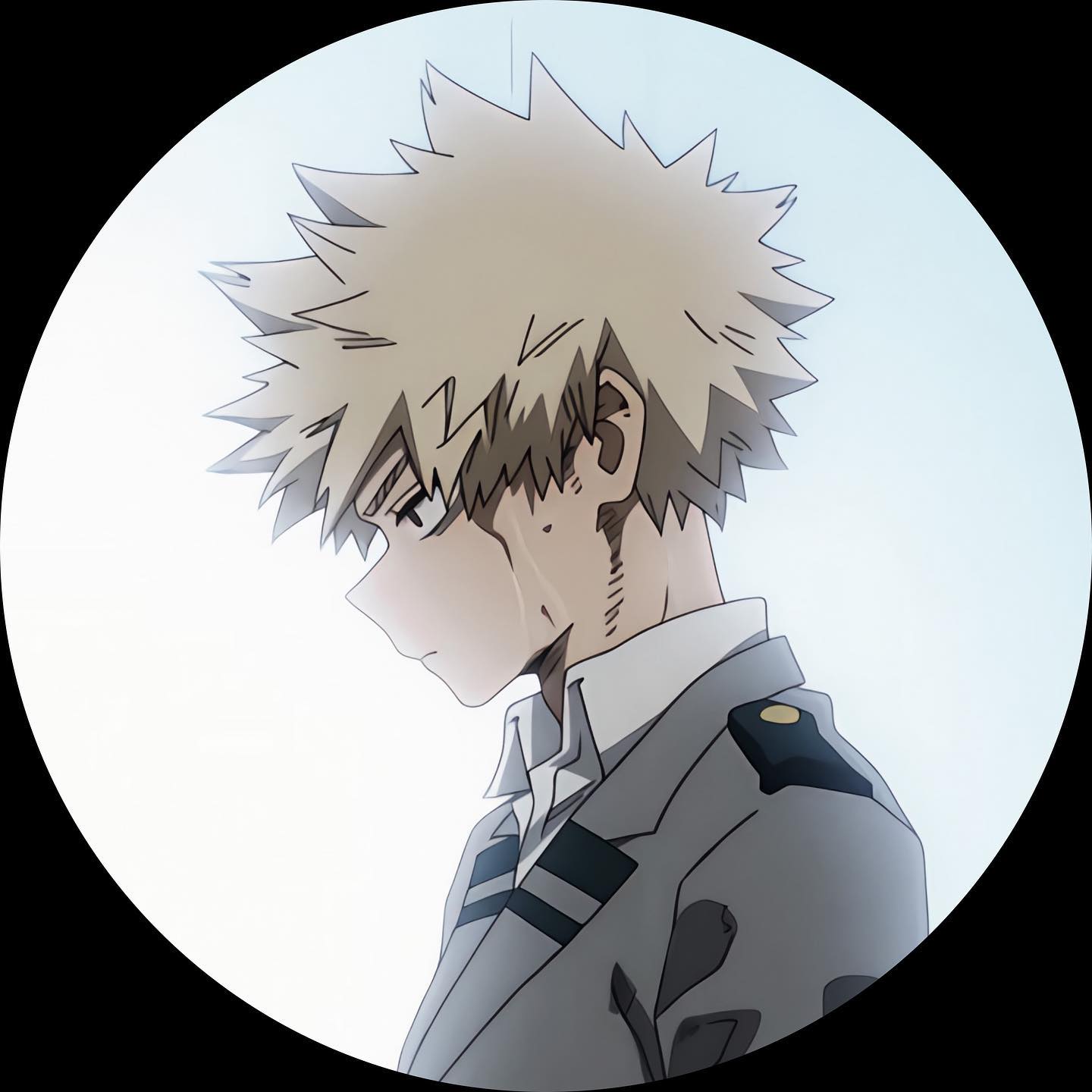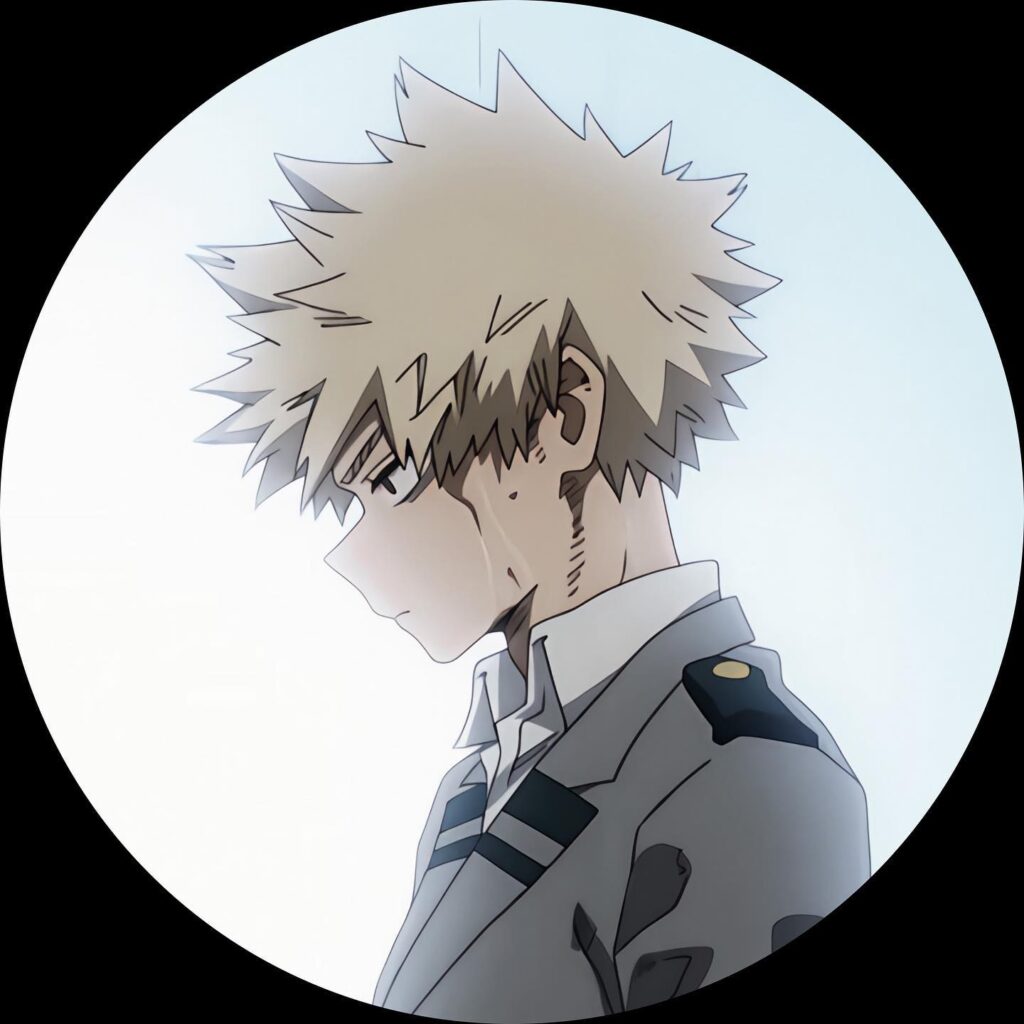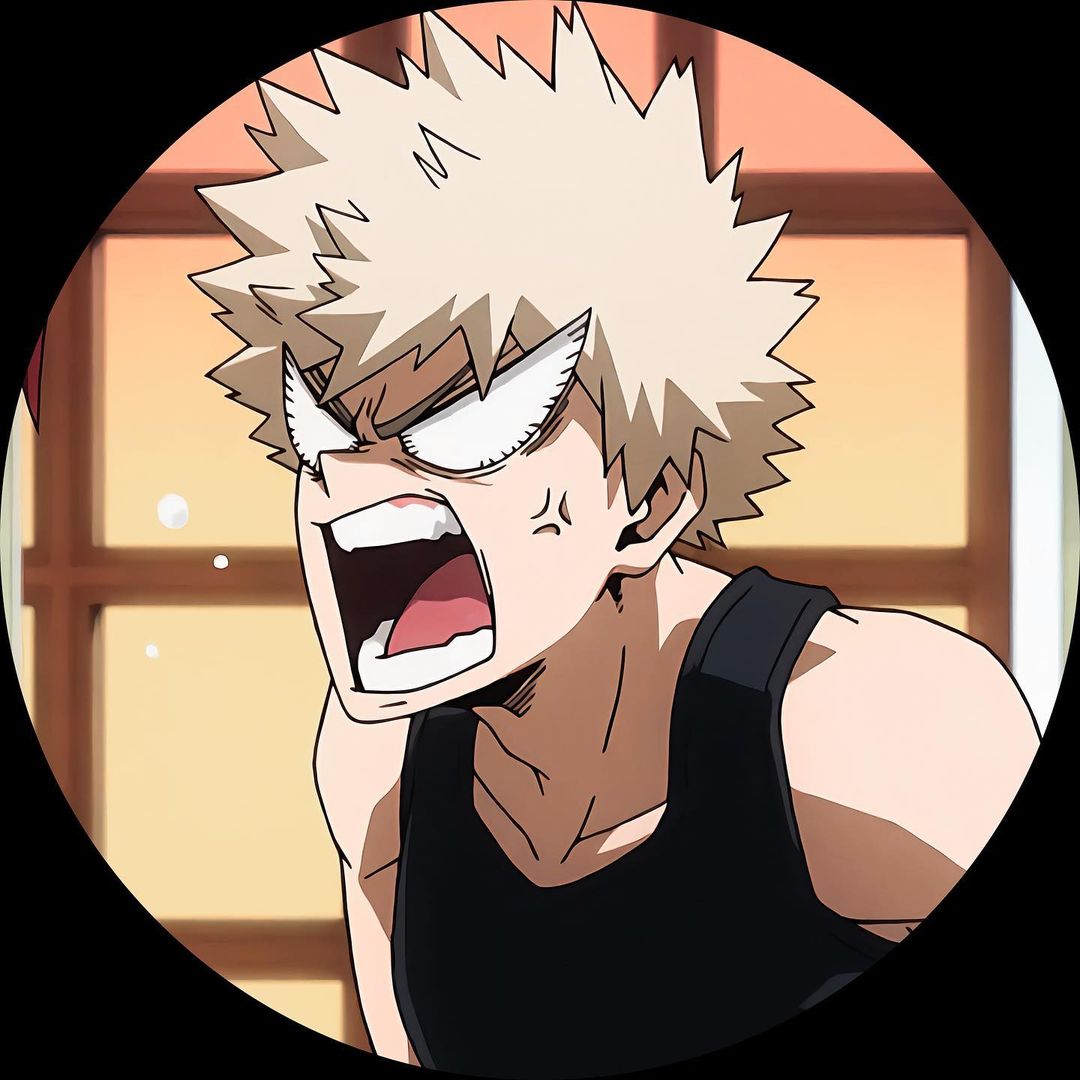 Shigaraki Shiga PFP
Shigaraki Tomura, a key antagonist in My Hero Academia, reigns as an immensely potent villain. Molded by All For One, the former top-tier malefactor, Shigaraki was groomed to become the next global threat. Presently, he lives up to that dark legacy.
Empowered by Dr. Kyudai Garaki's surgical prowess, Shigaraki's might knows no bounds. With his revamped physique, he possesses an array of unprecedented abilities, rendering him virtually unstoppable. Yet, it's worth noting that not all his strengths are created equal.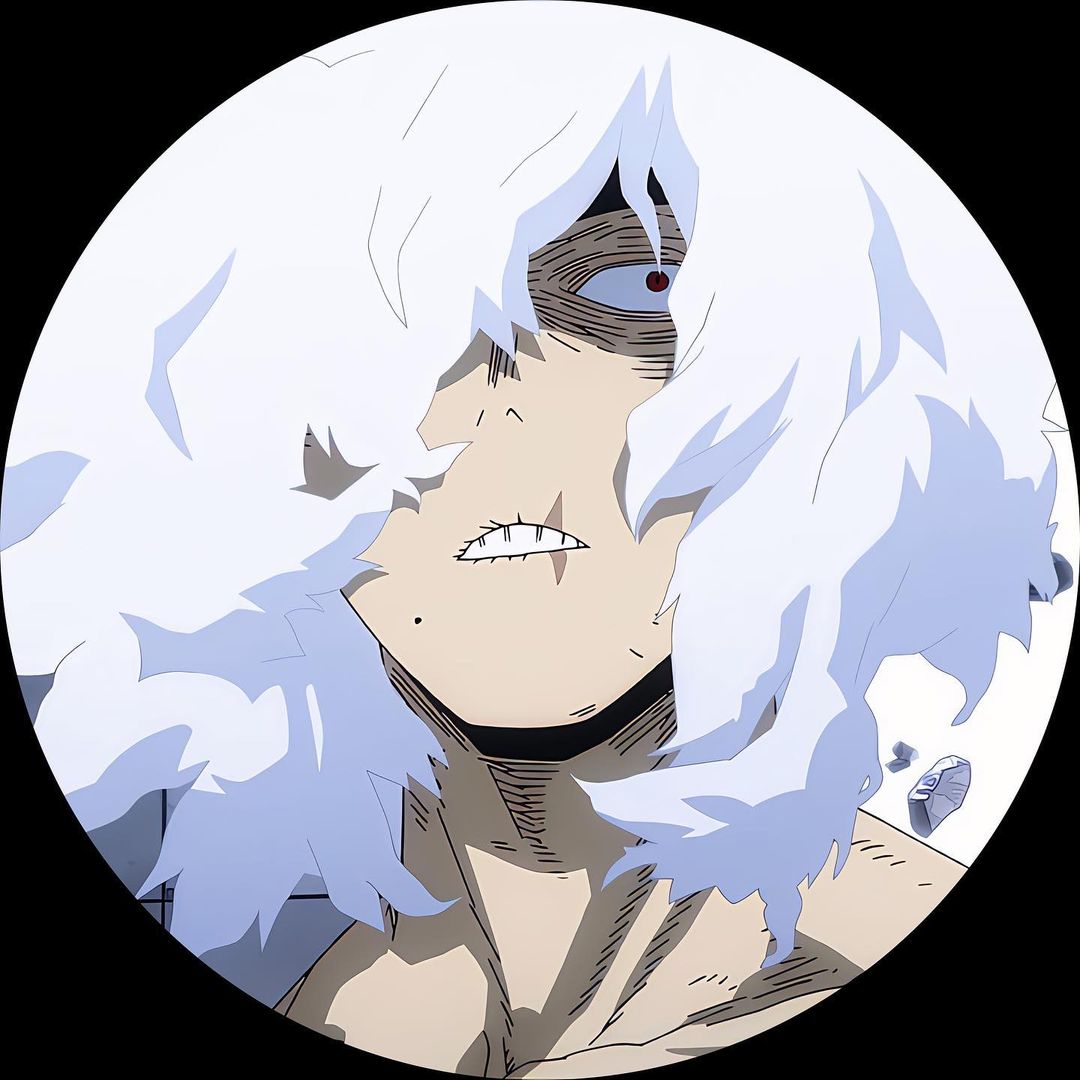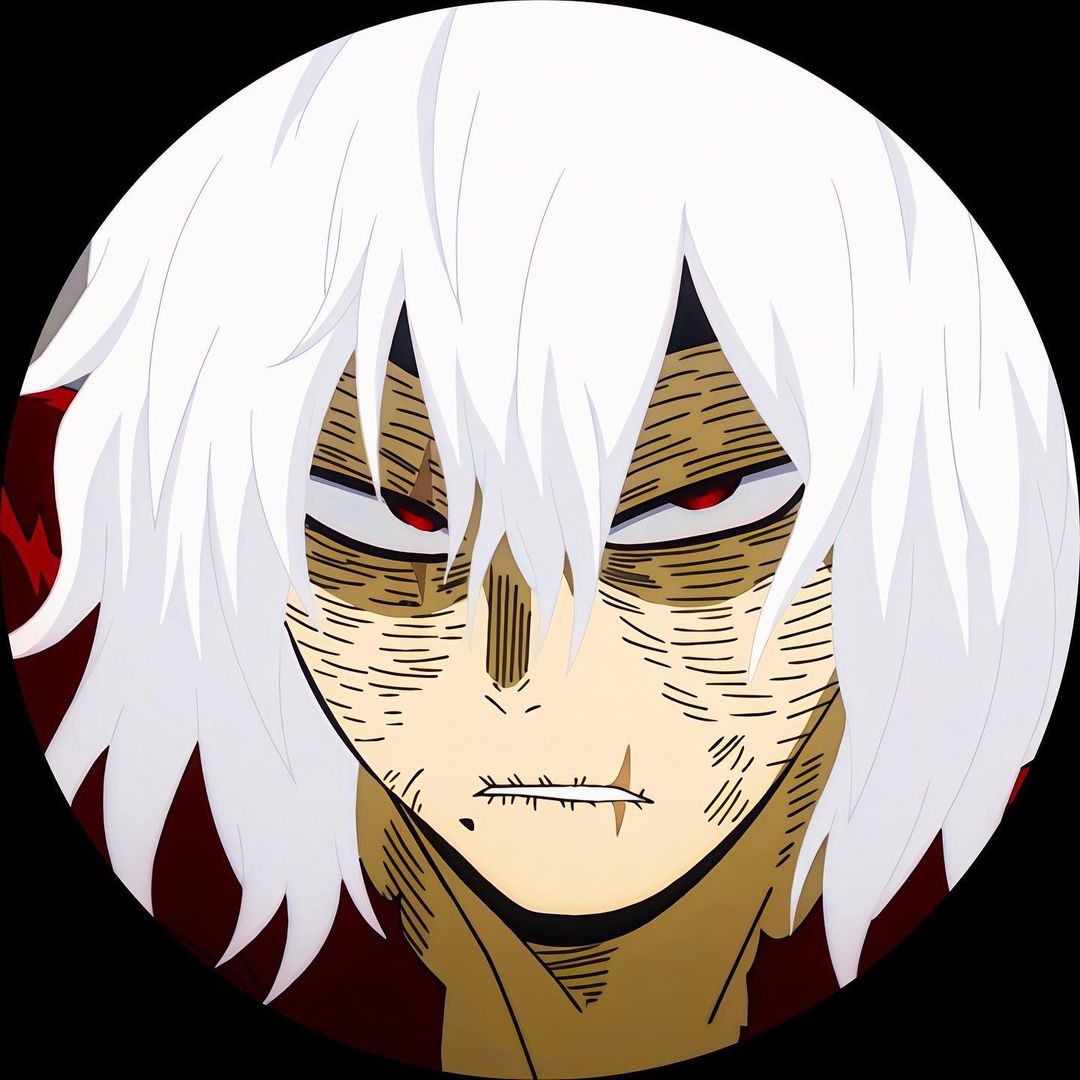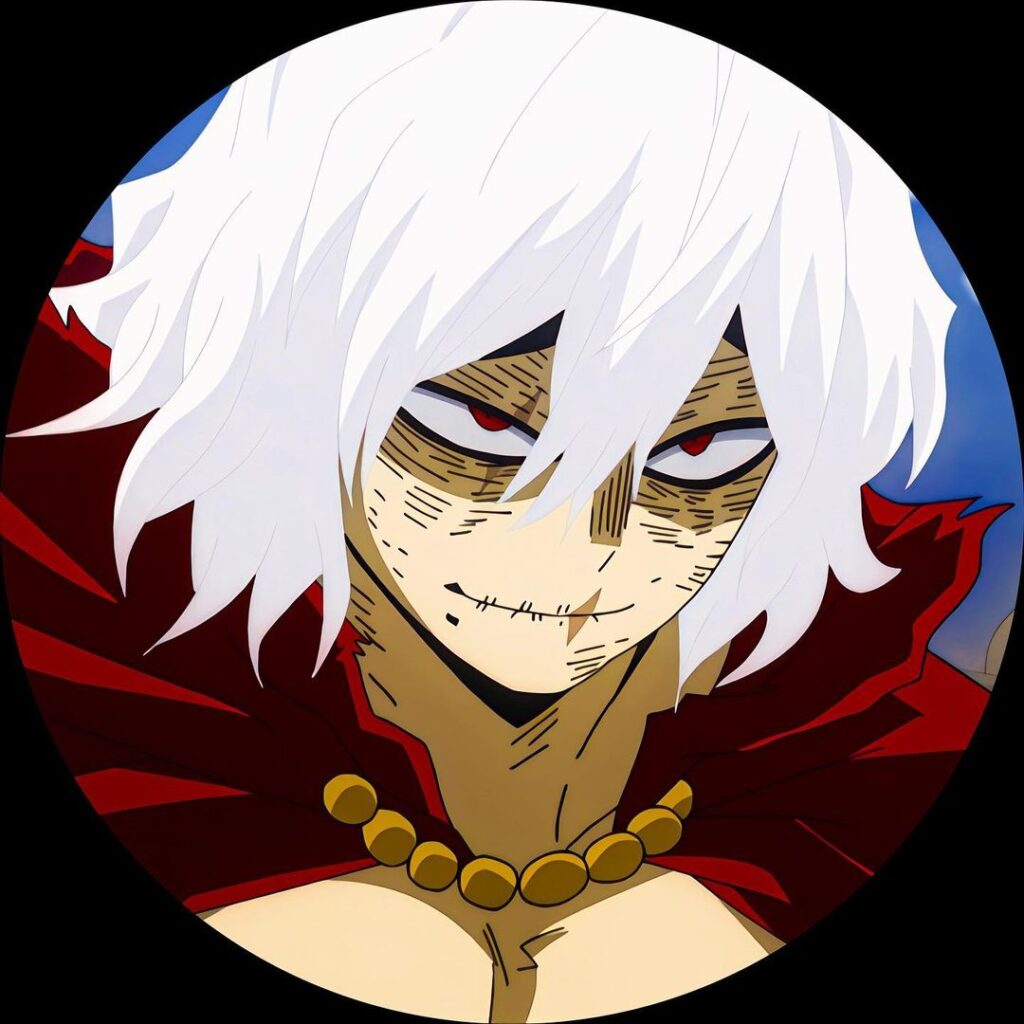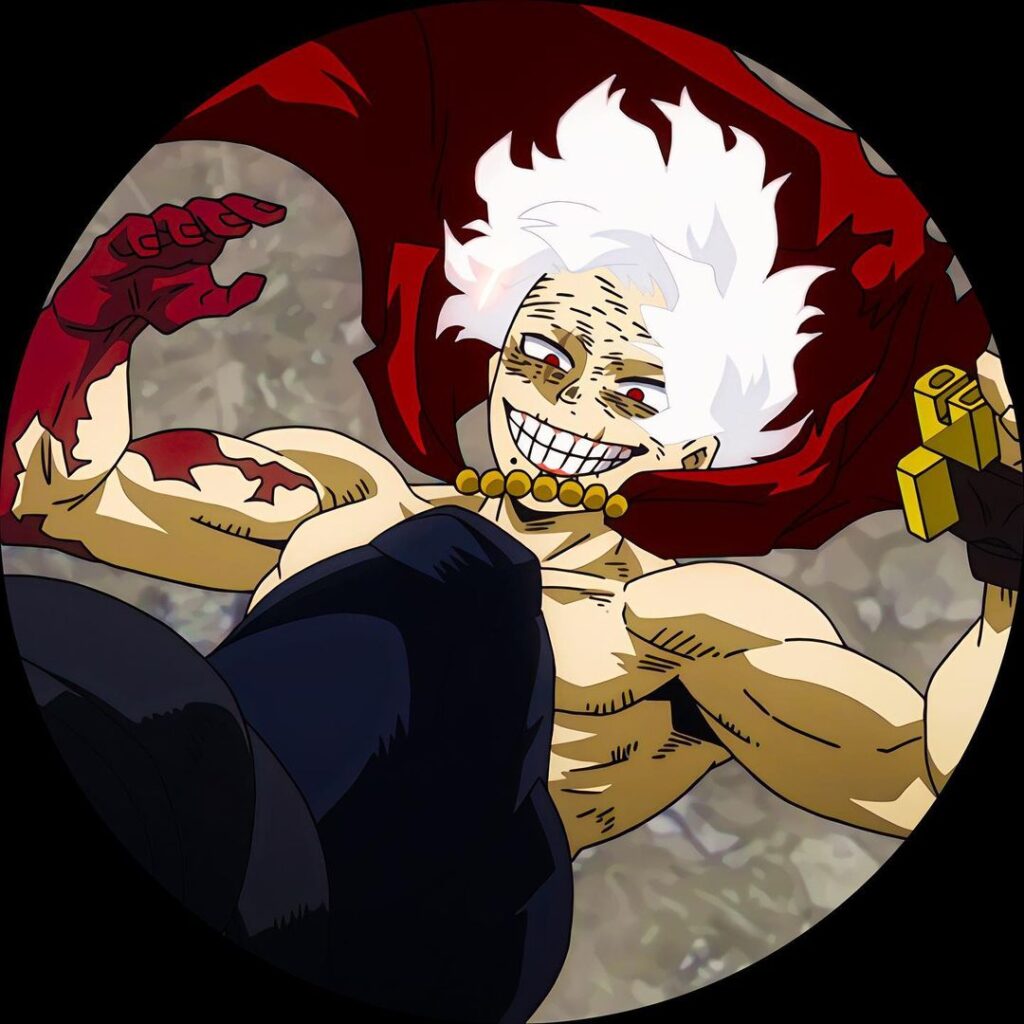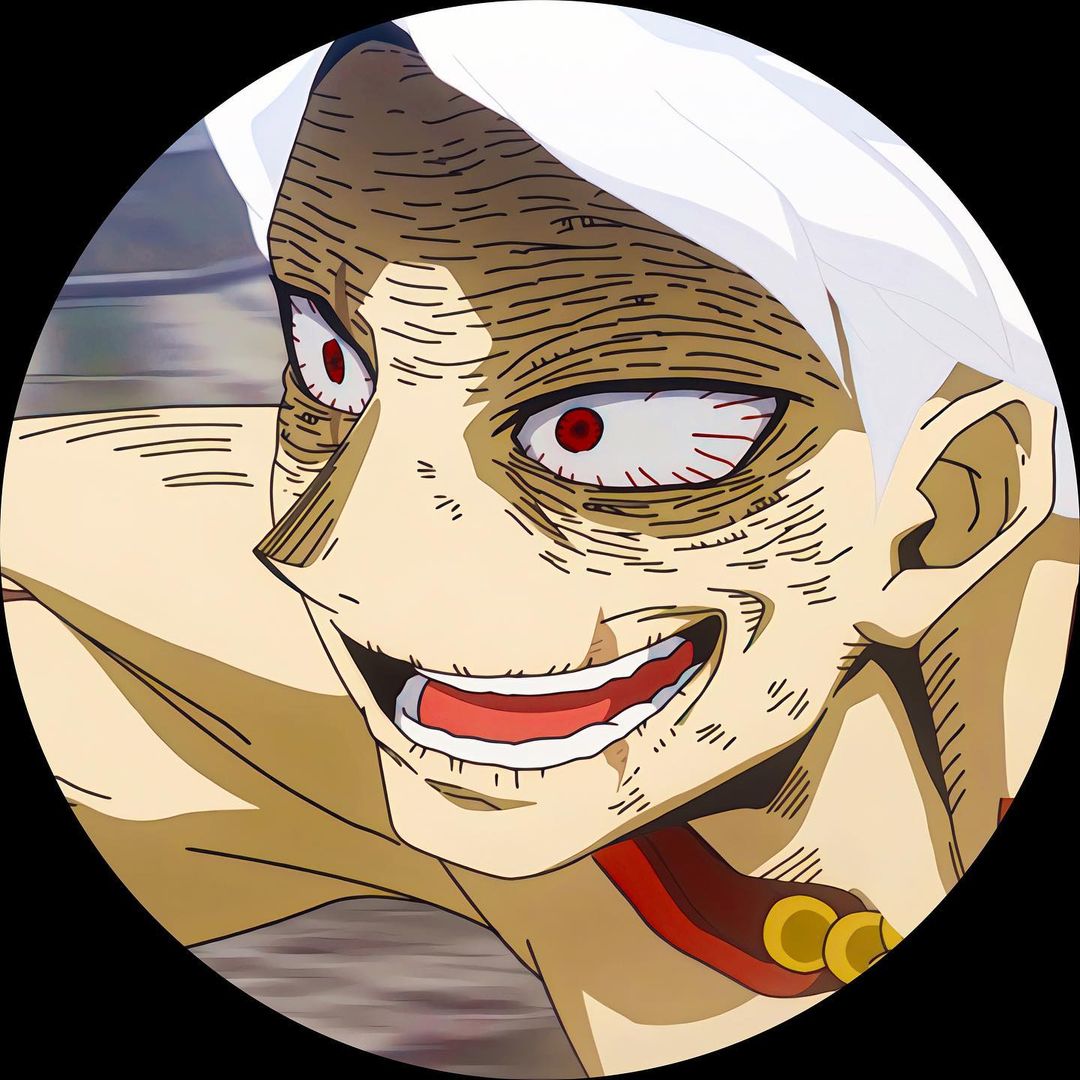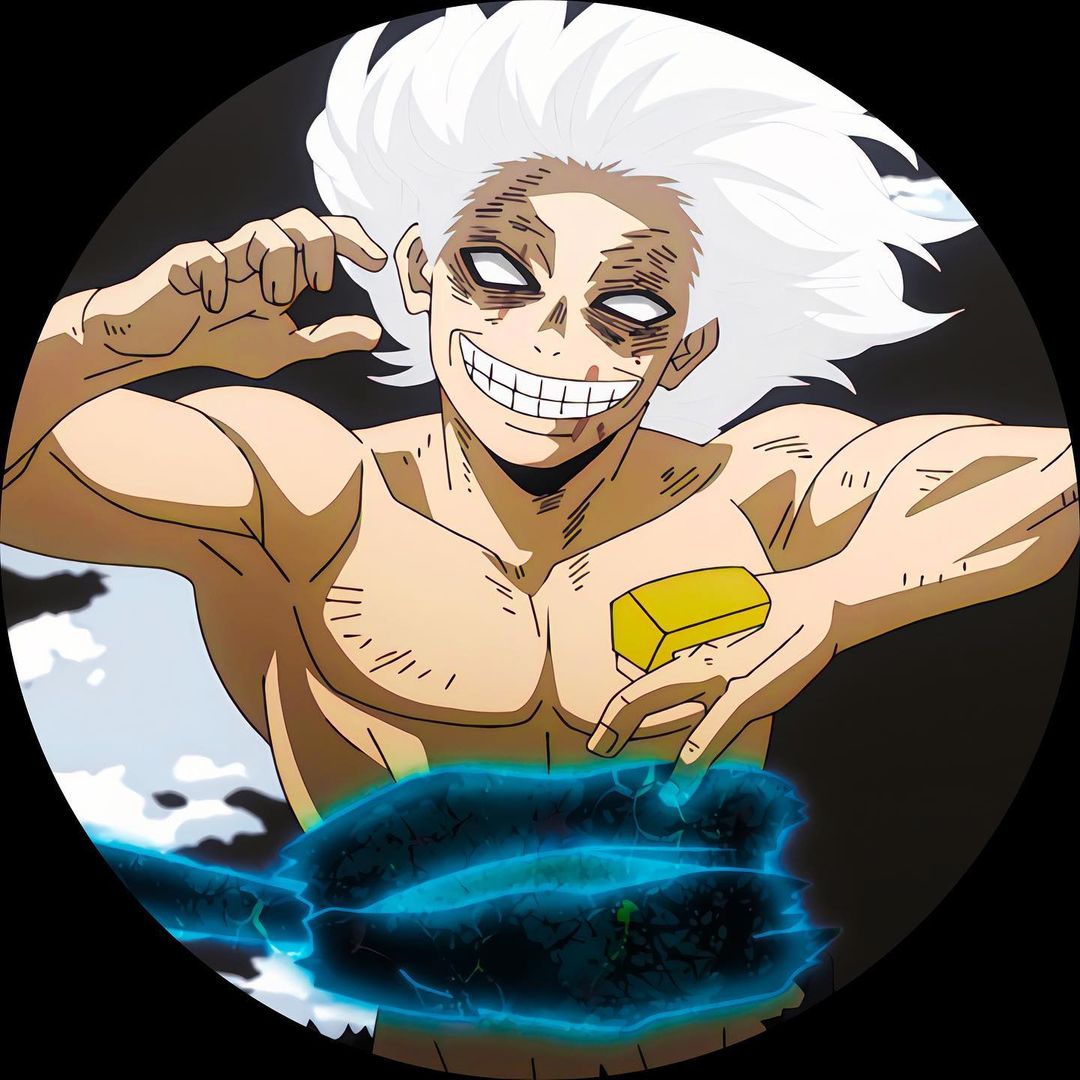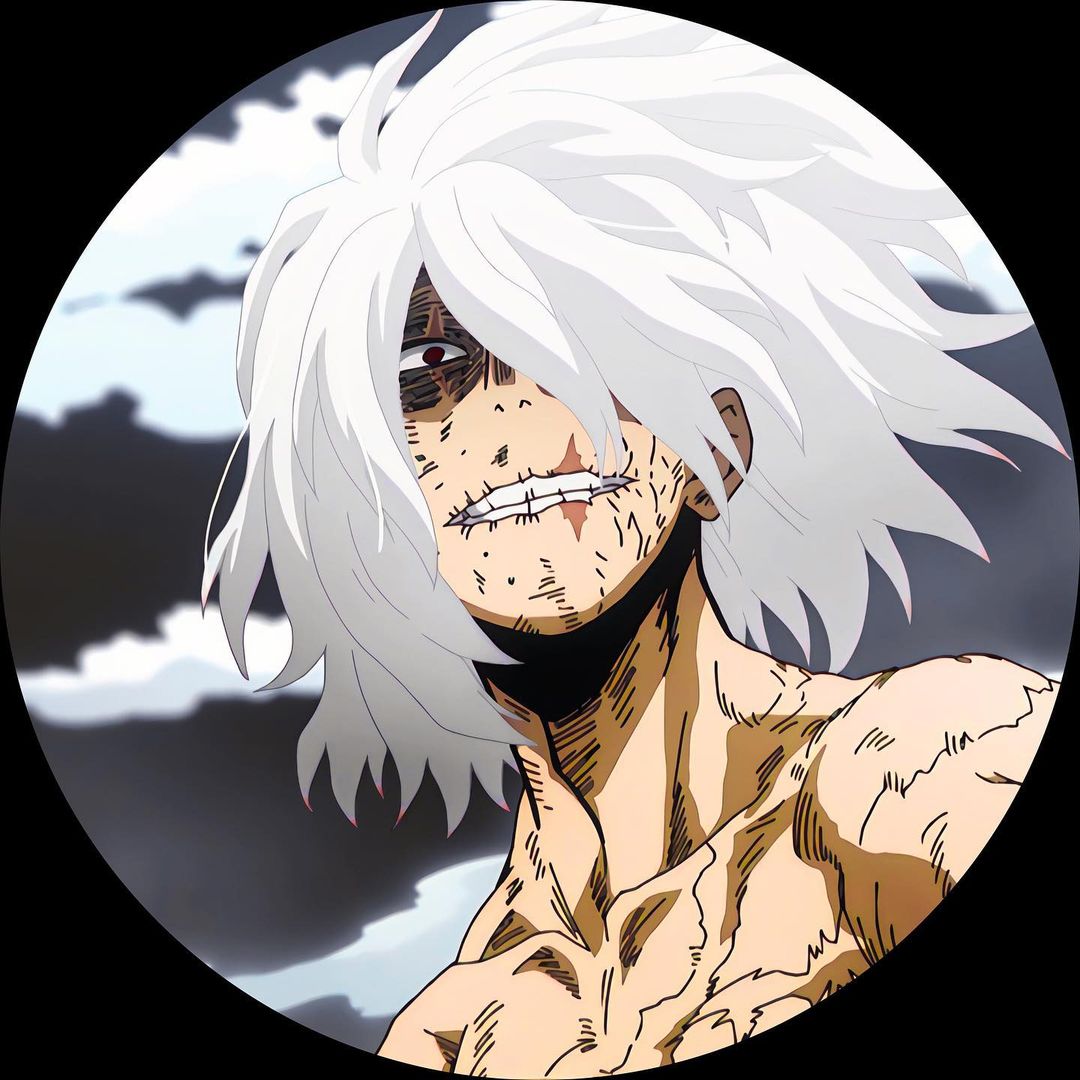 Dabi Anime Pfps
Dabi, a fan-favorite in My Hero Academia, is a prominent antagonist. He has caused chaos alongside the League of Villains. Known for his patchwork appearance and blue flames, Dabi has built a fearsome reputation. Like other villains, he desires the demise of hero society. Dabi's character evolves as the series progresses.
His Quirk is remarkably powerful. As the eldest son of the No.1 hero, Endeavor, he received intense training. He became one of the League of Villains' strongest members. Driven by his hatred of heroes and alignment with Stain's ideologies, Dabi has taken the lives of over thirty people.
Despite his noble background, he is considered a murderer. His blue flame Quirk sets him apart, rivaling even his family members, Endeavor and Shoto Todoroki, in fire-wielding prowess.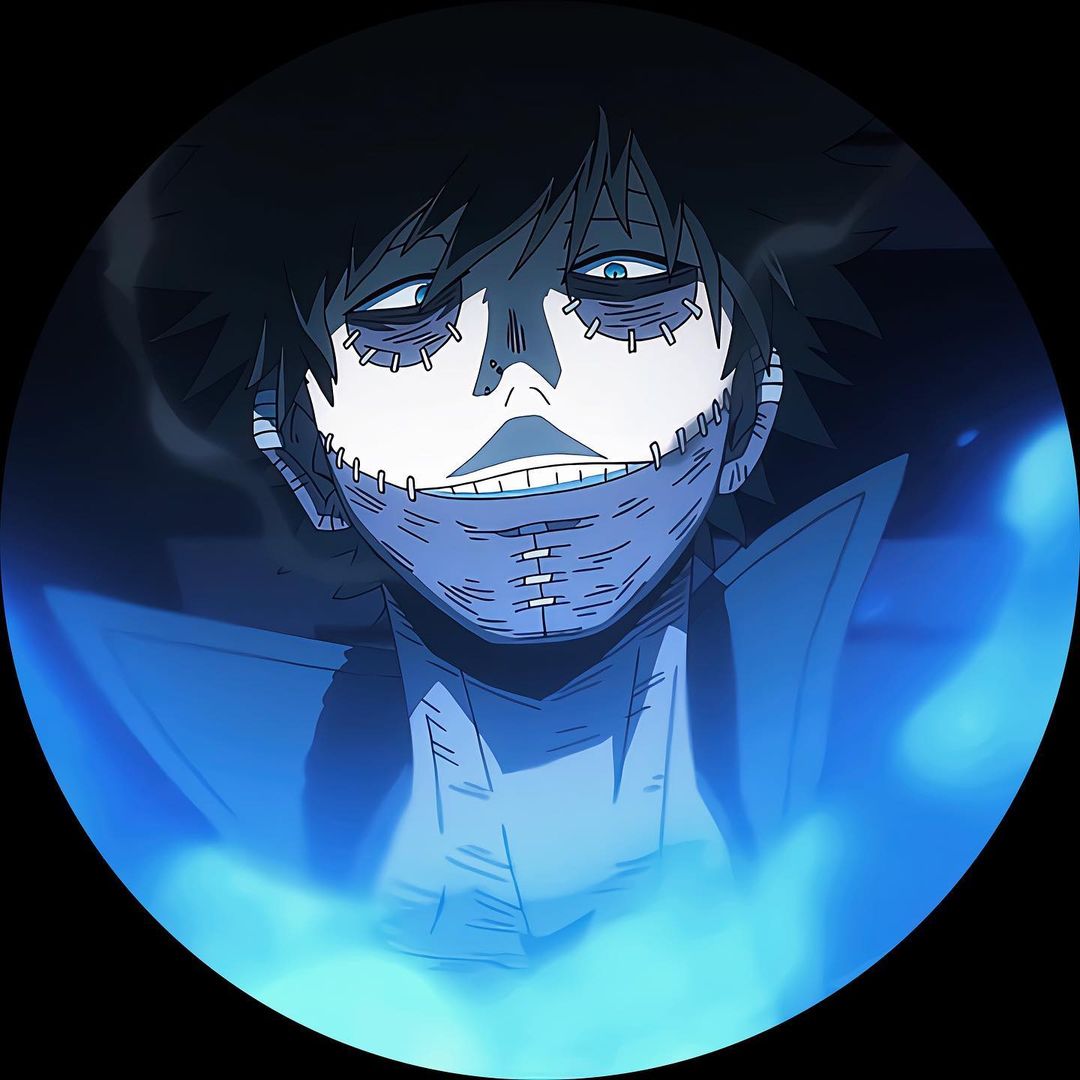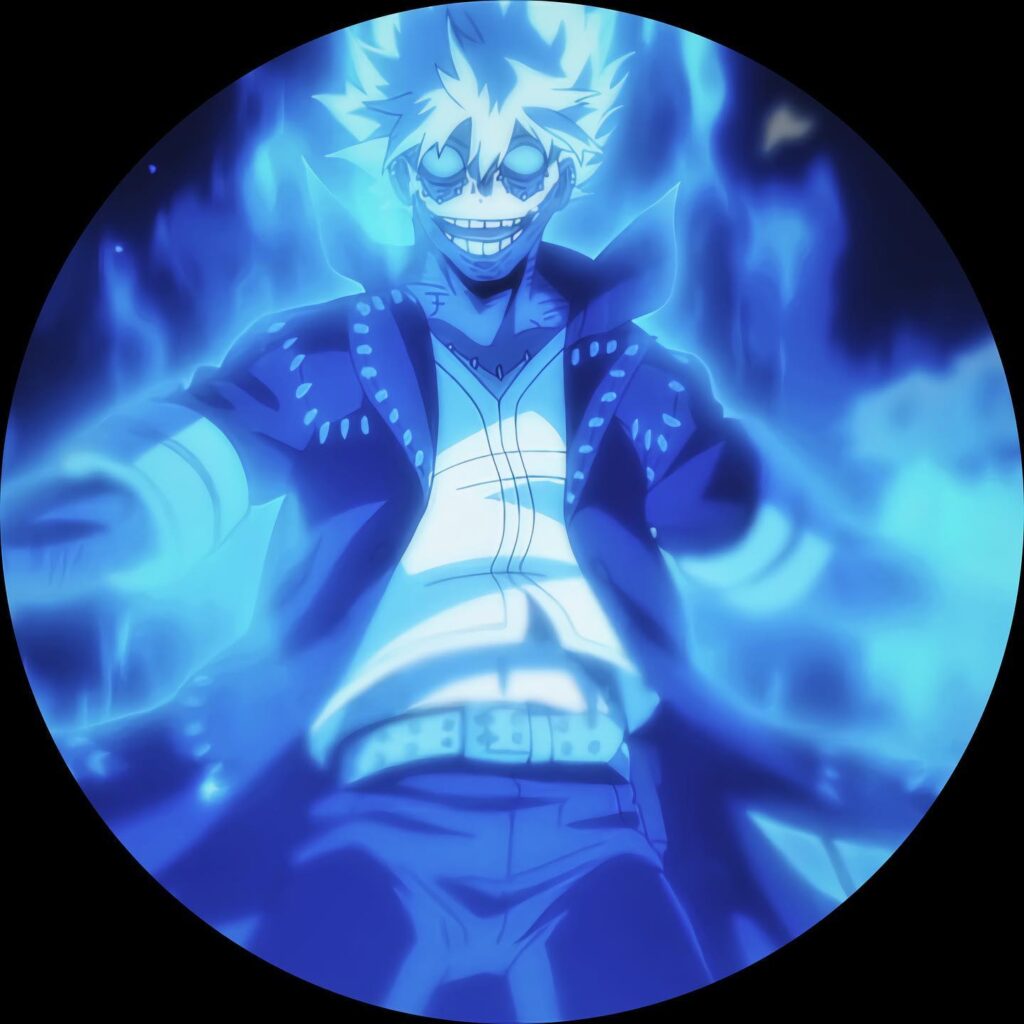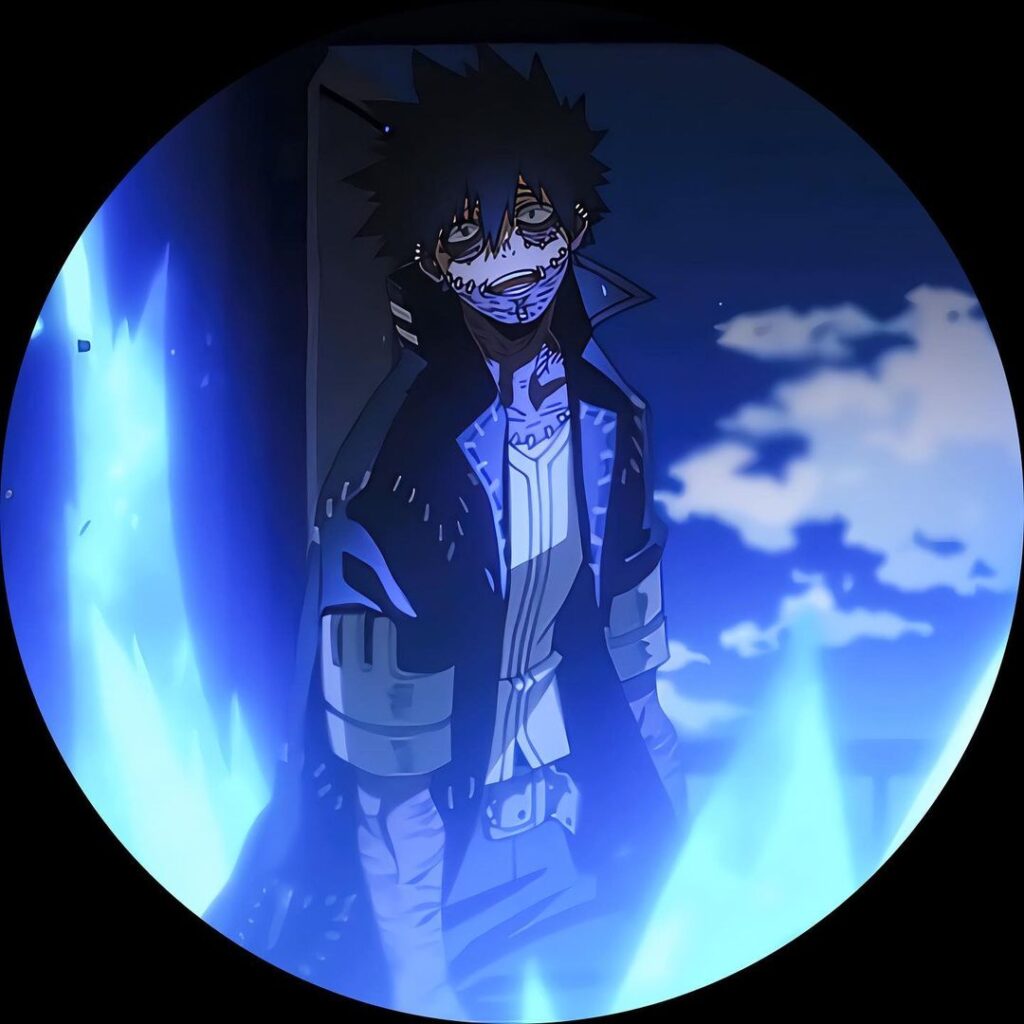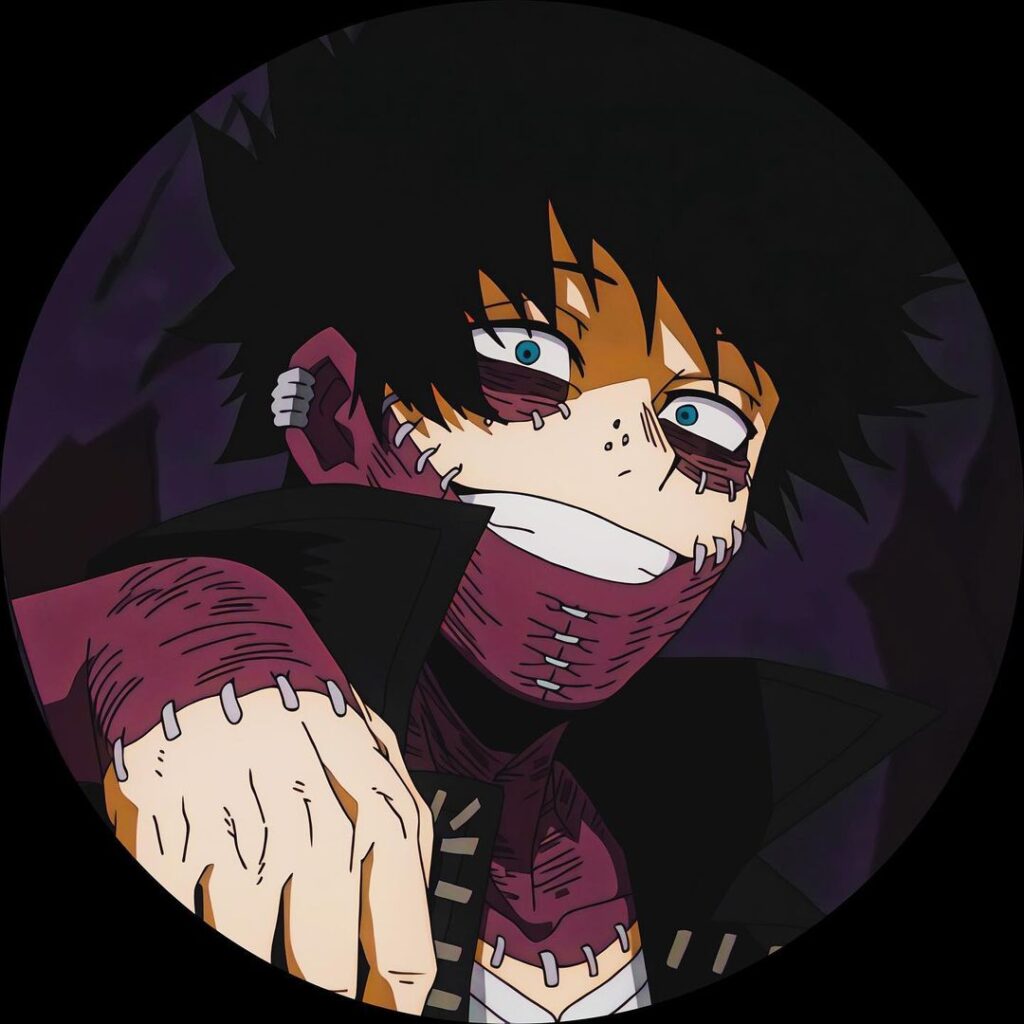 Shoto Todoroki PFPs
Shoto Todoroki, the prodigious son of Endeavor, stands out early on. His half-fire, half-ice Quirk sets him apart. Trained relentlessly from birth, he surpasses his classmates at U.A. High. This leads to countless moments where he shines, stealing the spotlight.
Fans quickly see him as a powerful character. He becomes a fan-favorite in My Hero Academia. Todoroki's journey captivates viewers. He is one of the best-written characters in the series.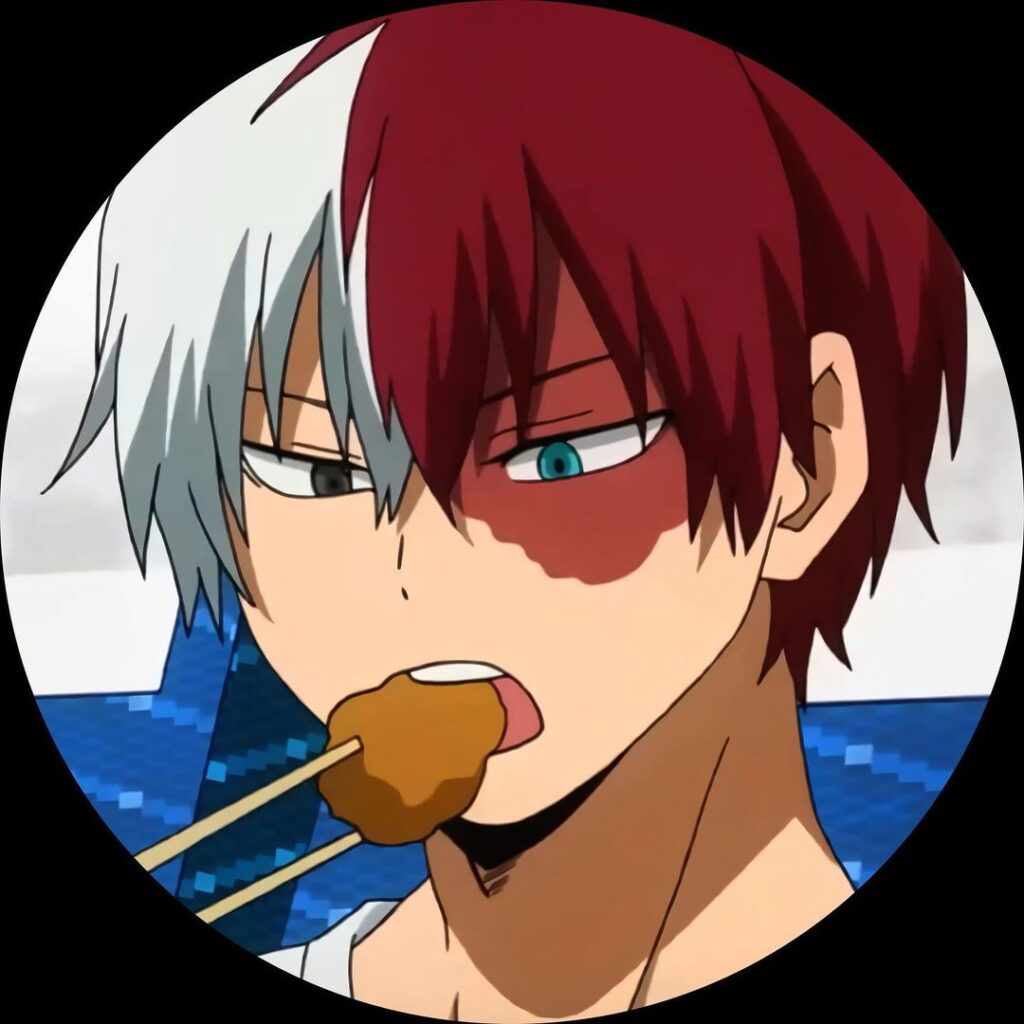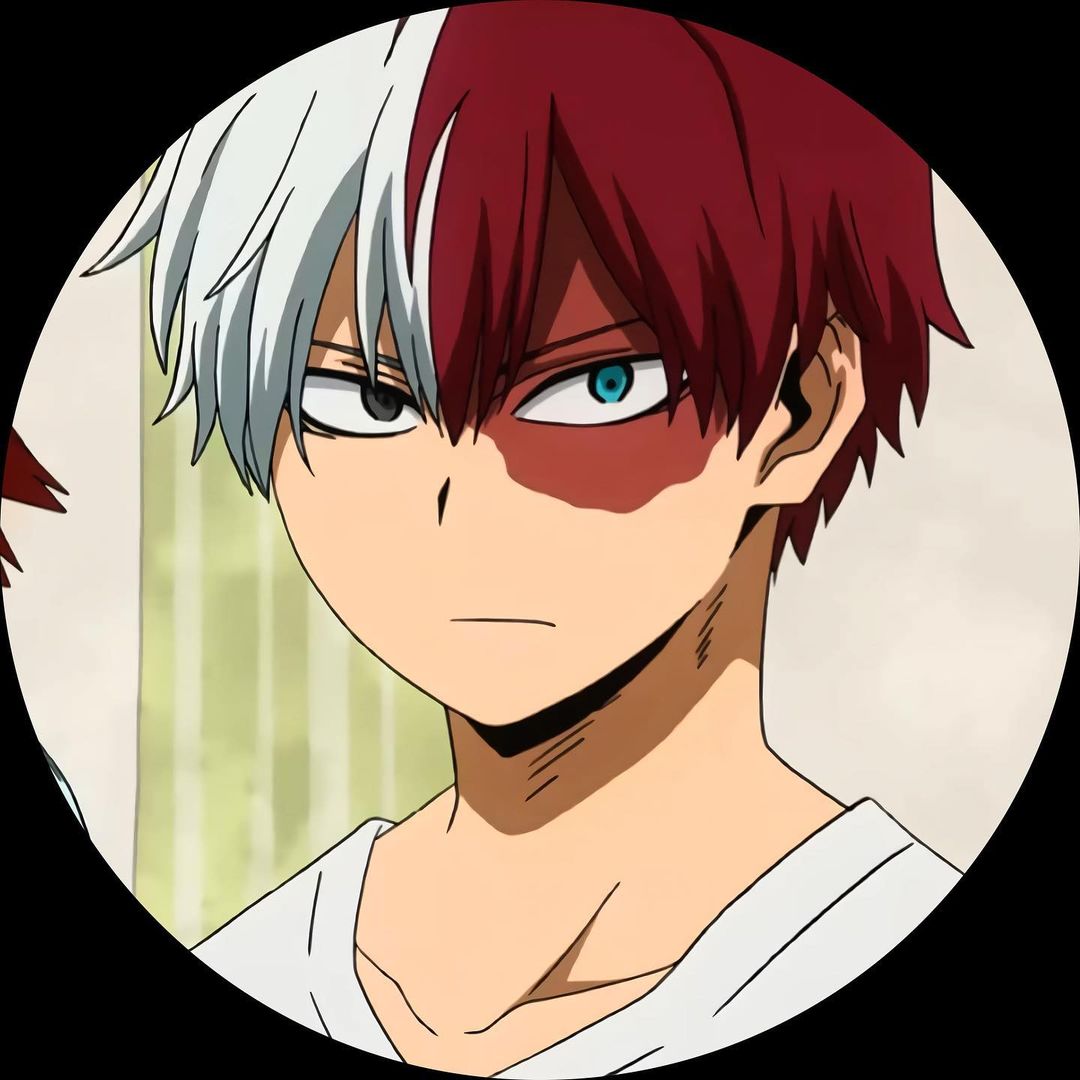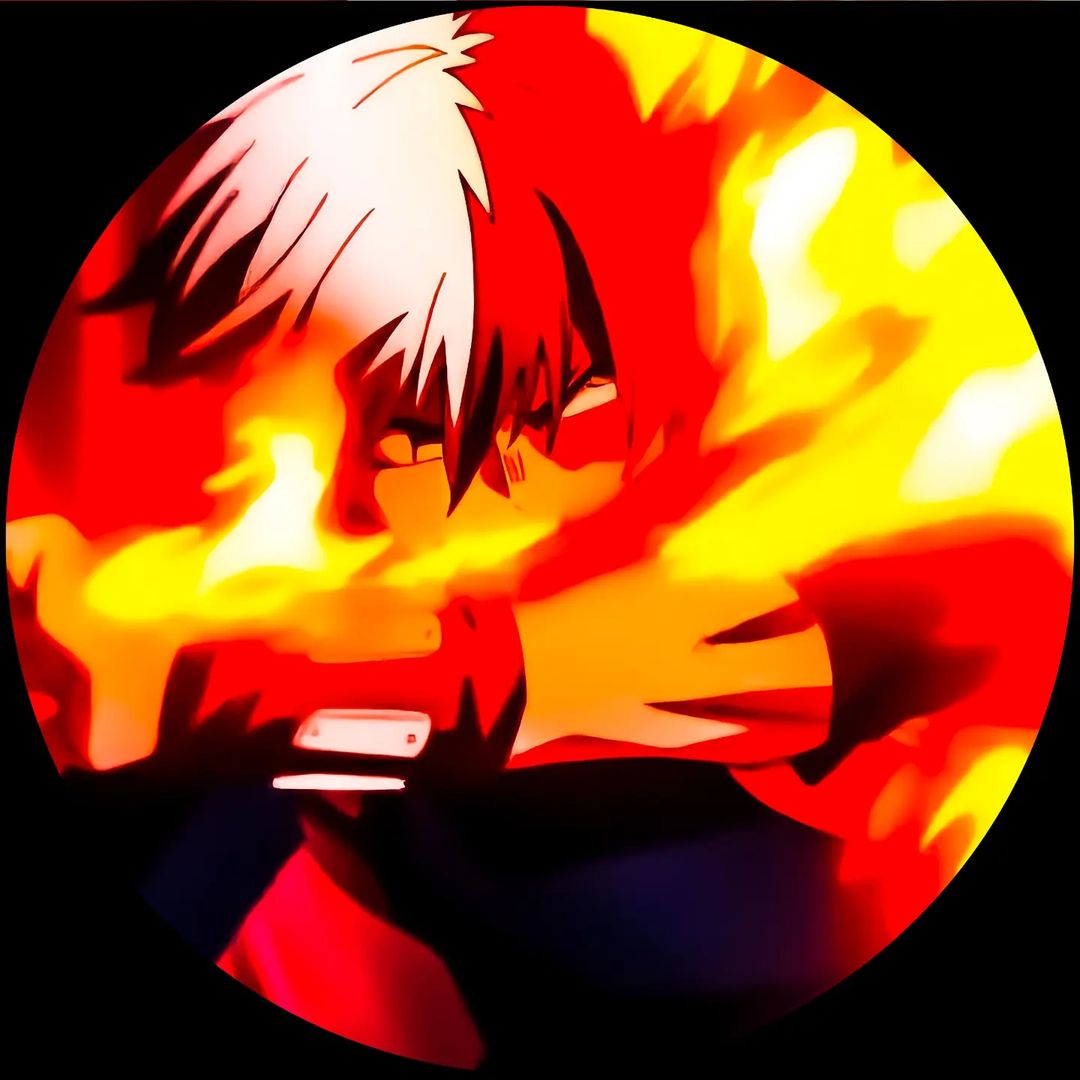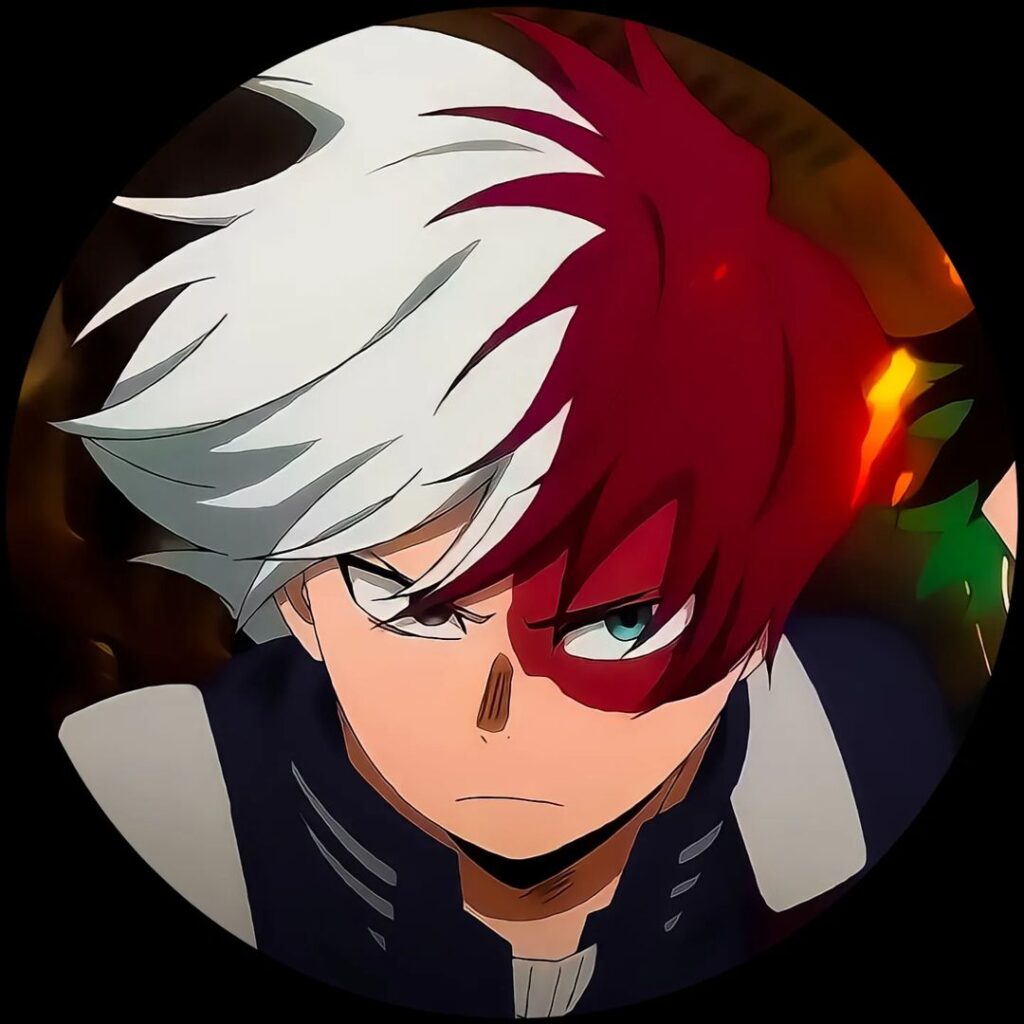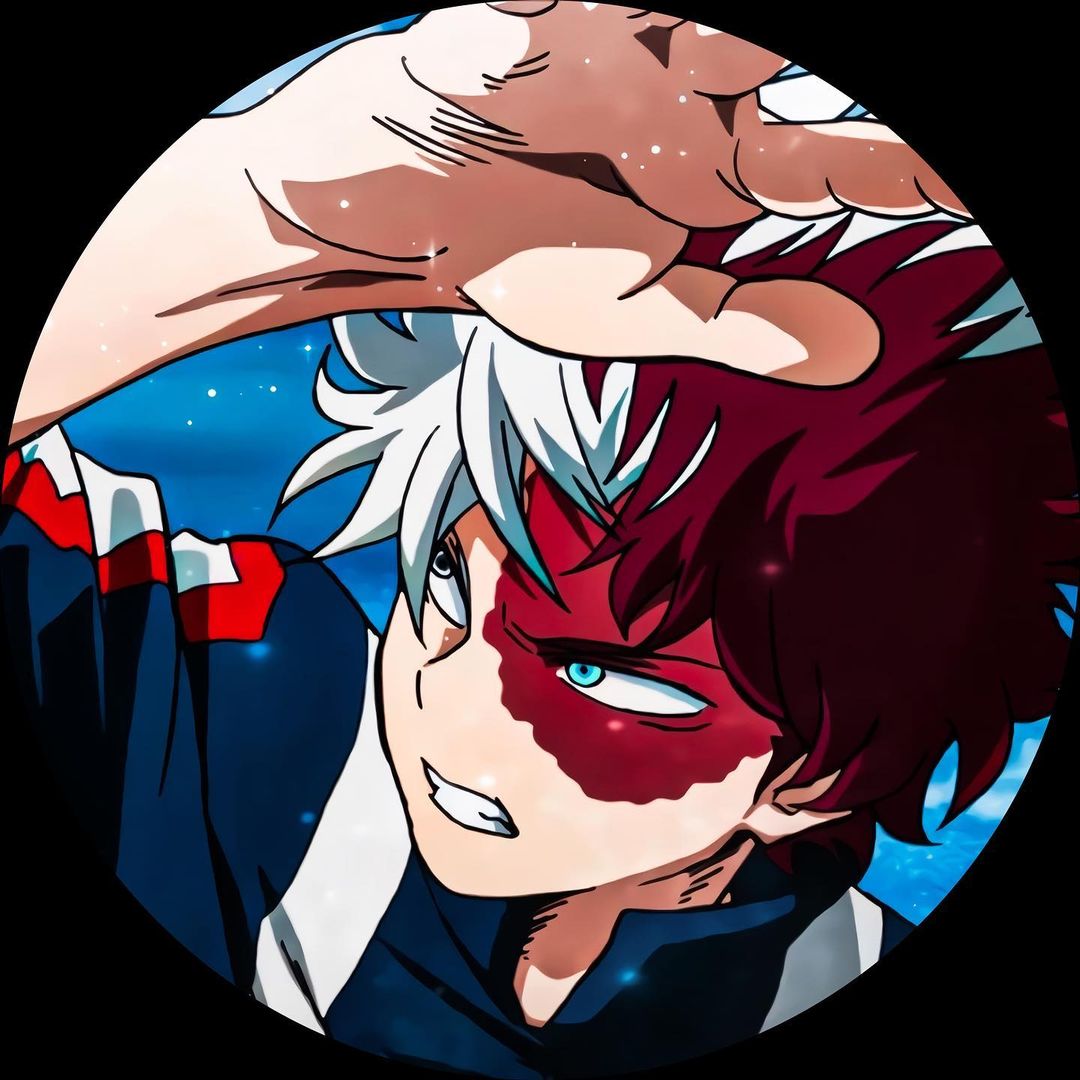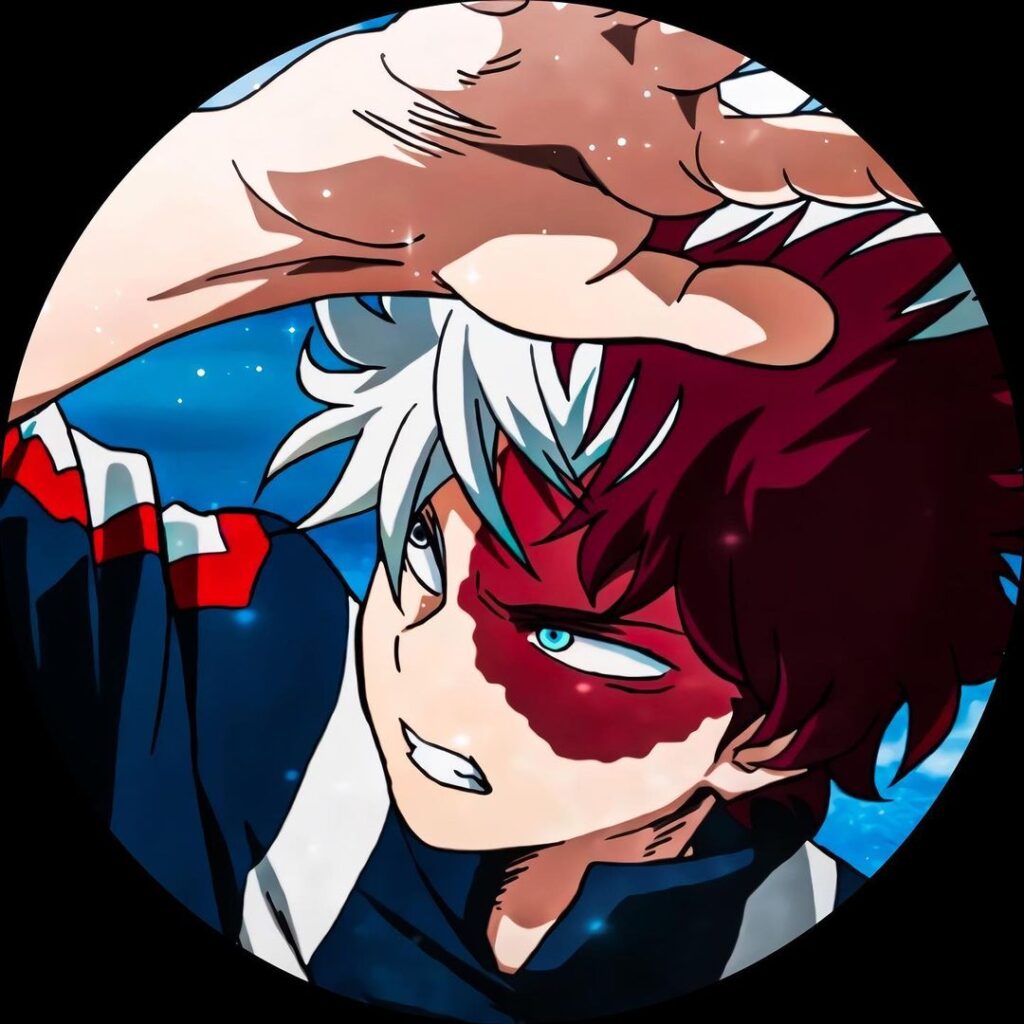 Enji Todoroki PFP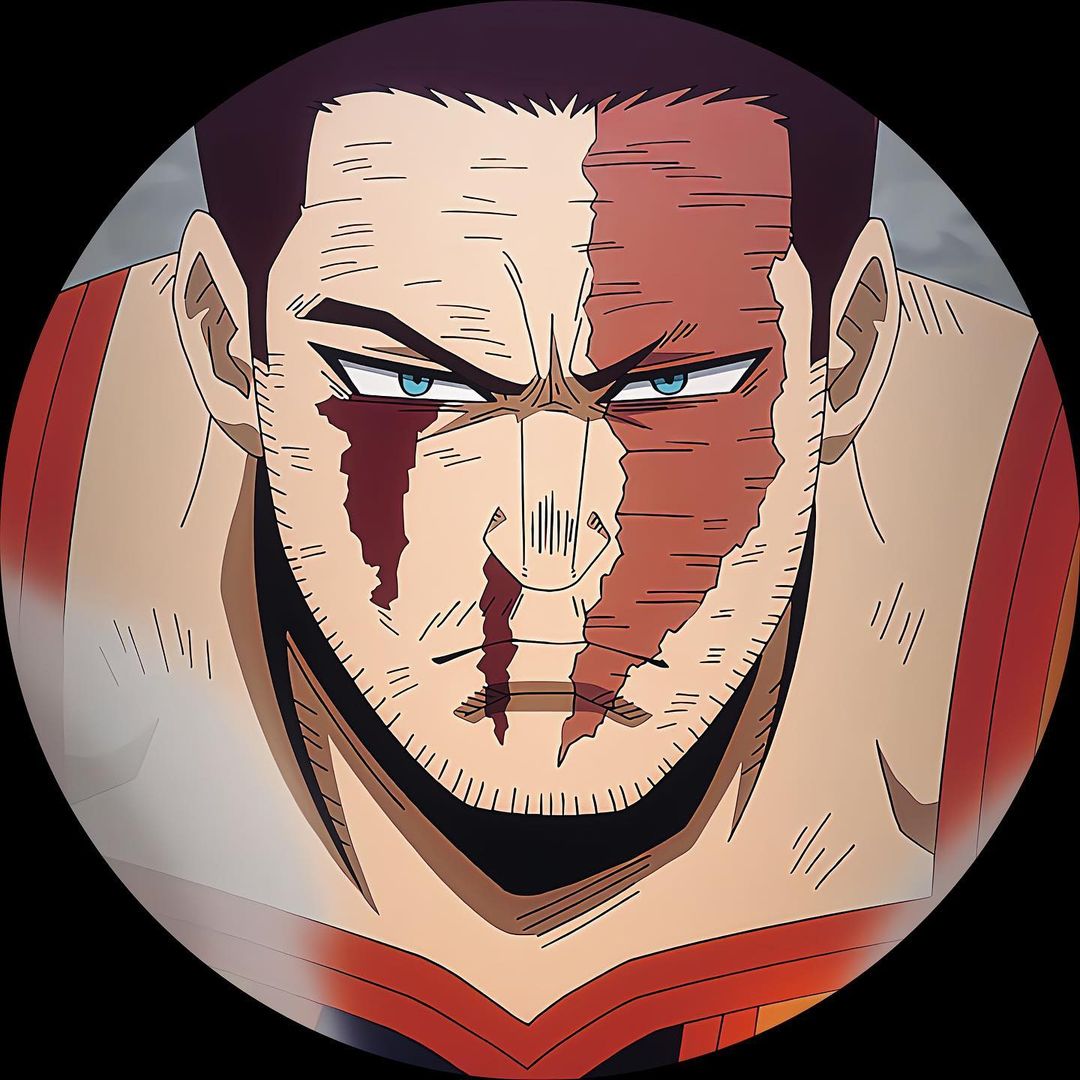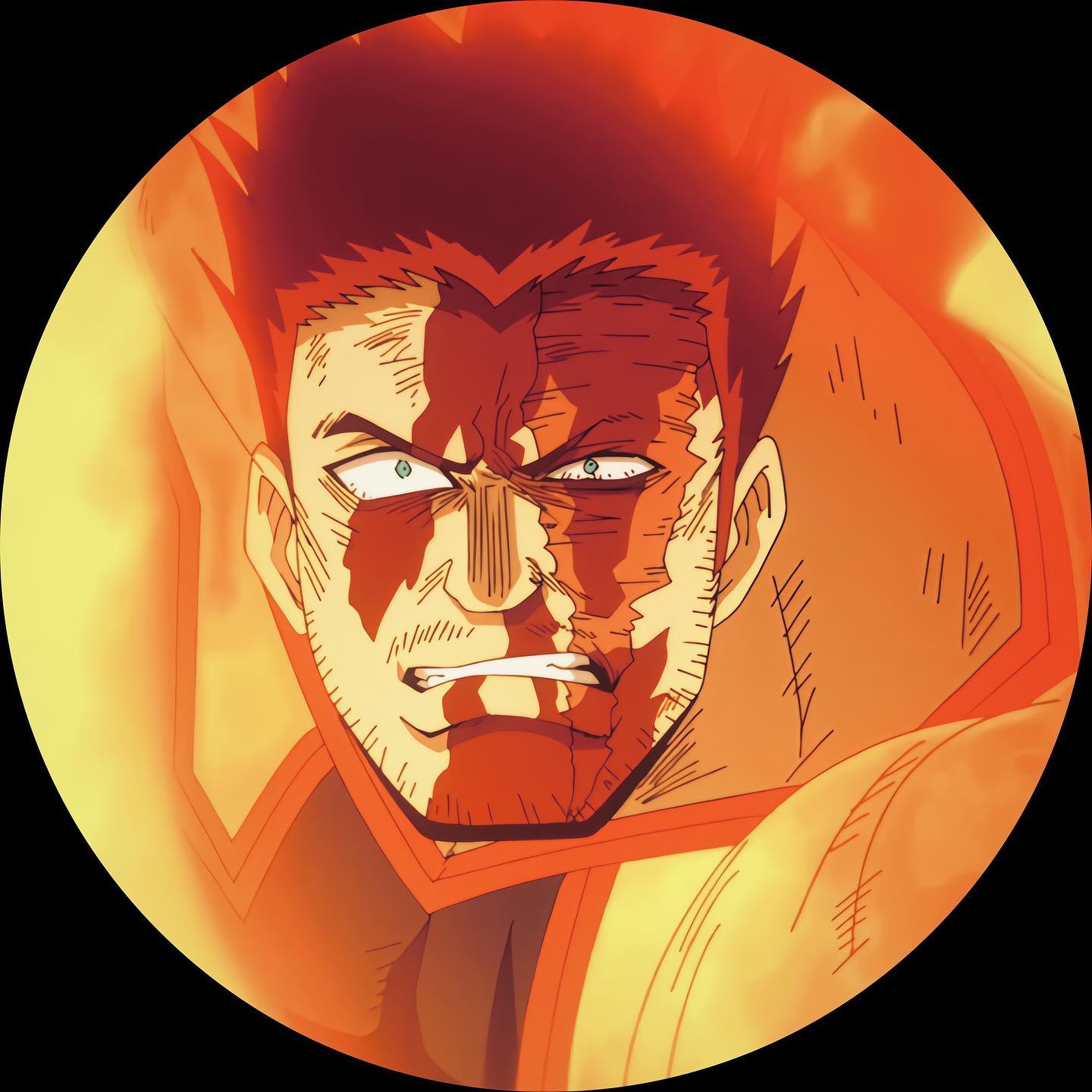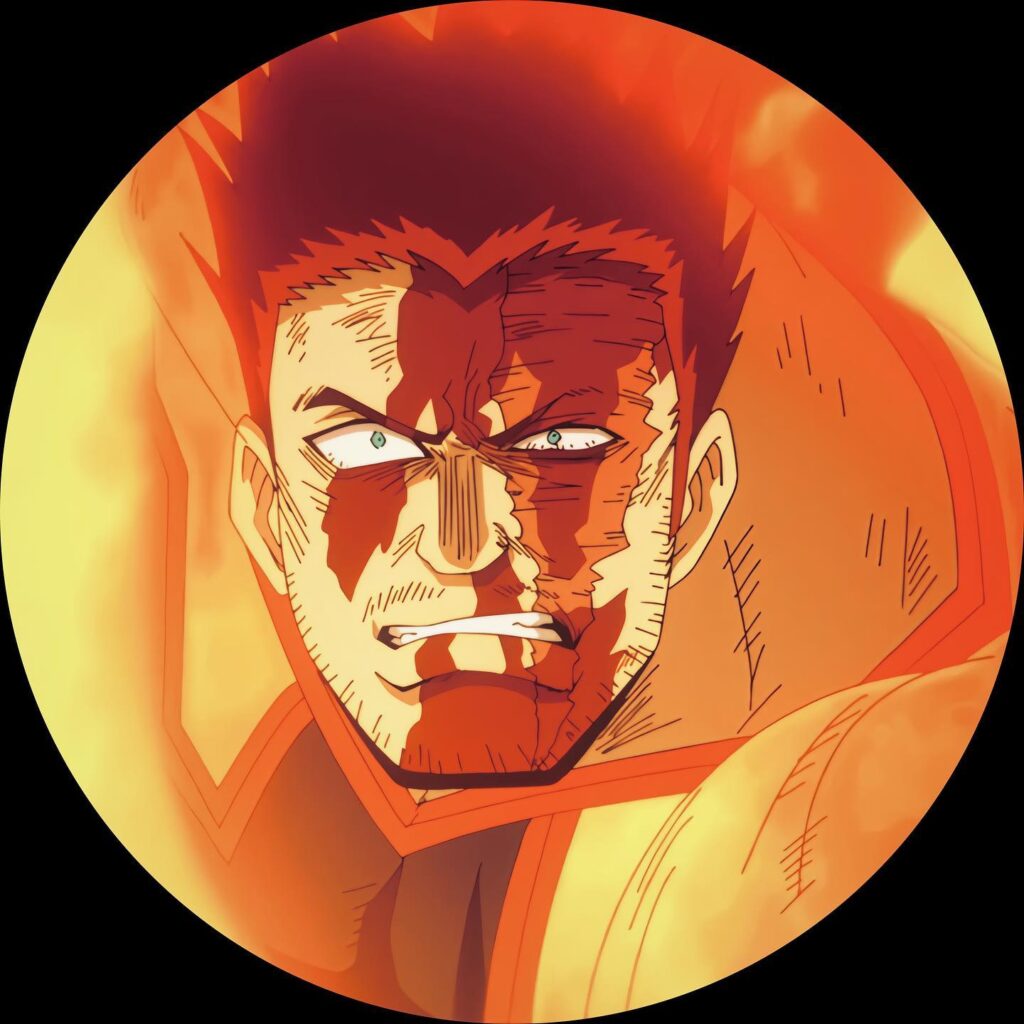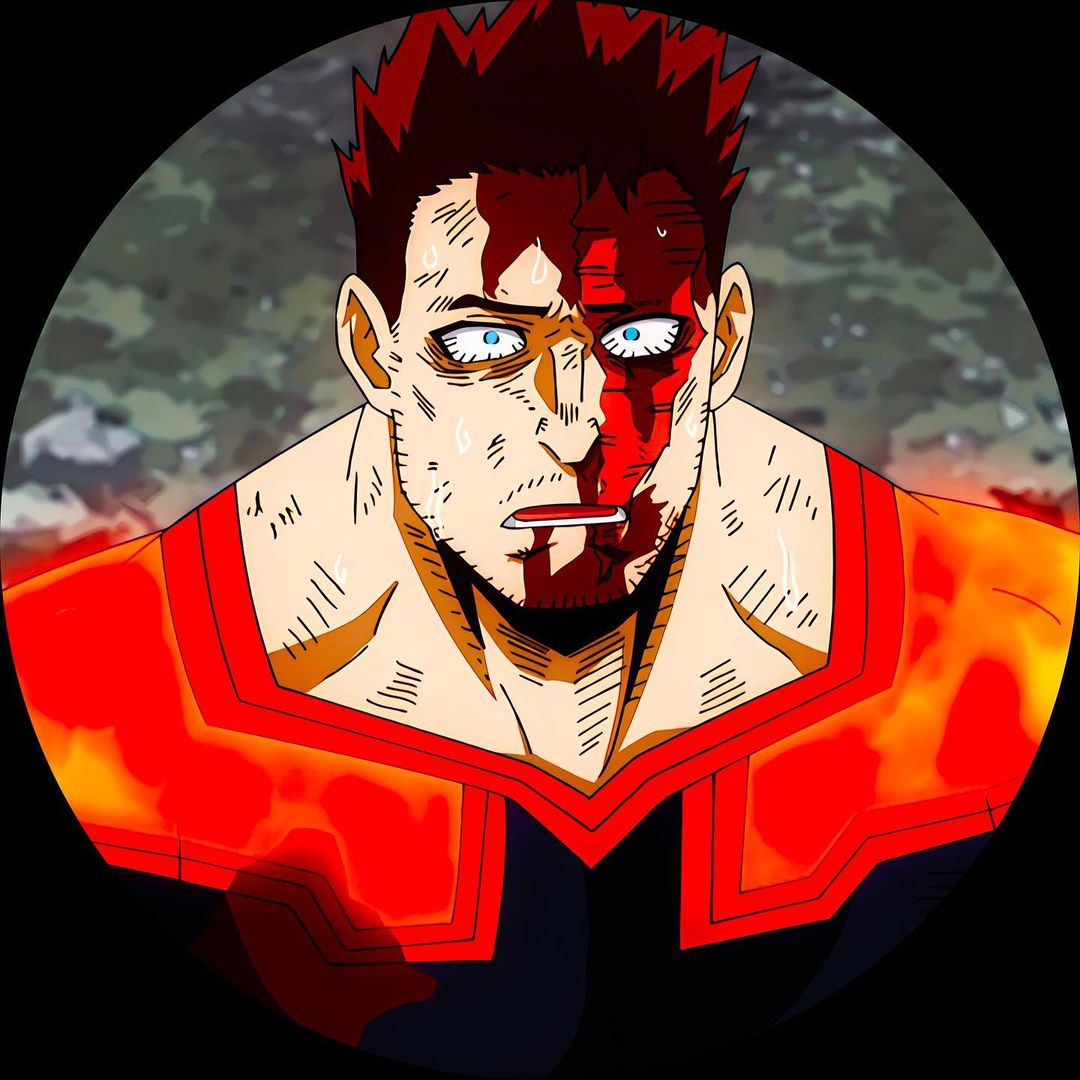 MHA PFPs for girls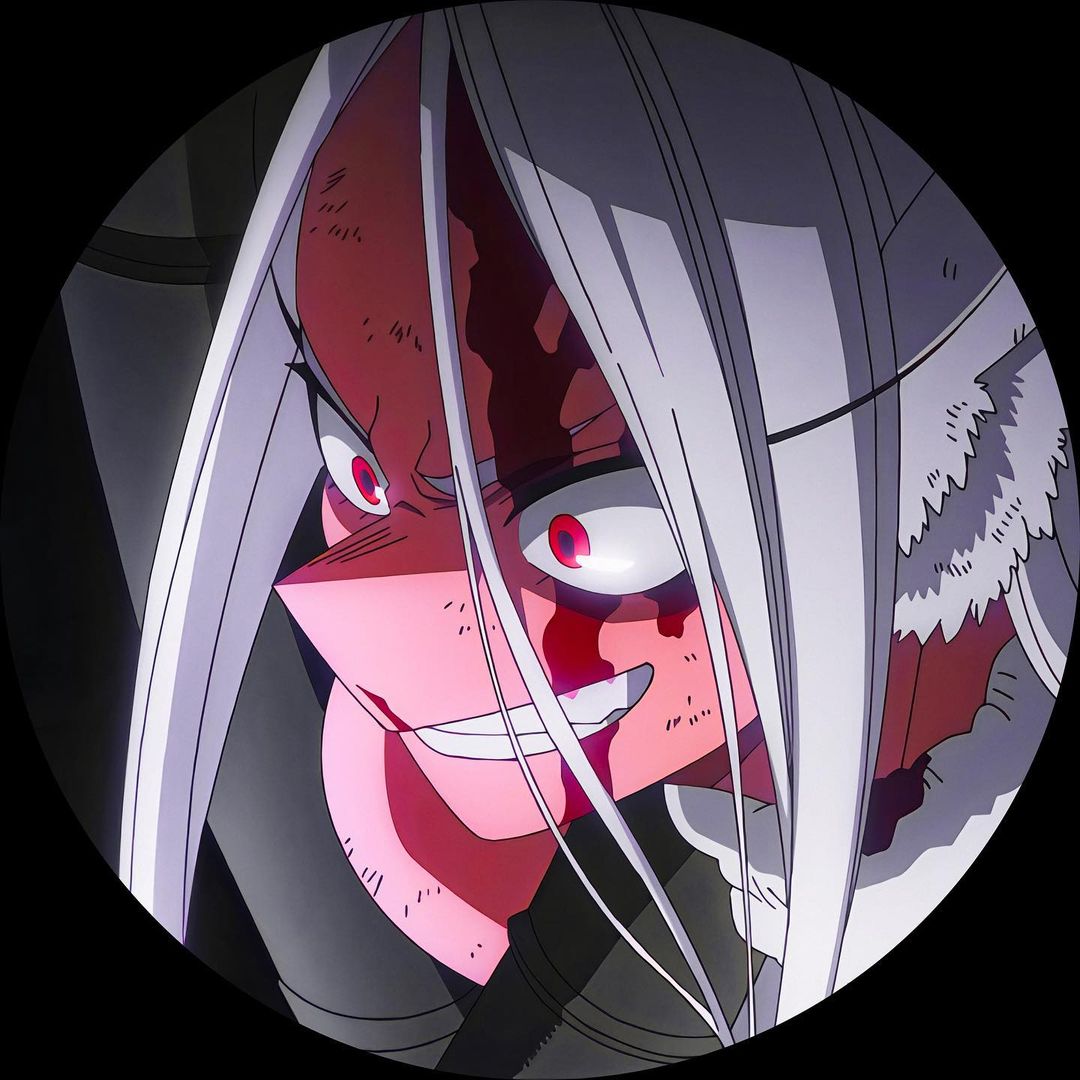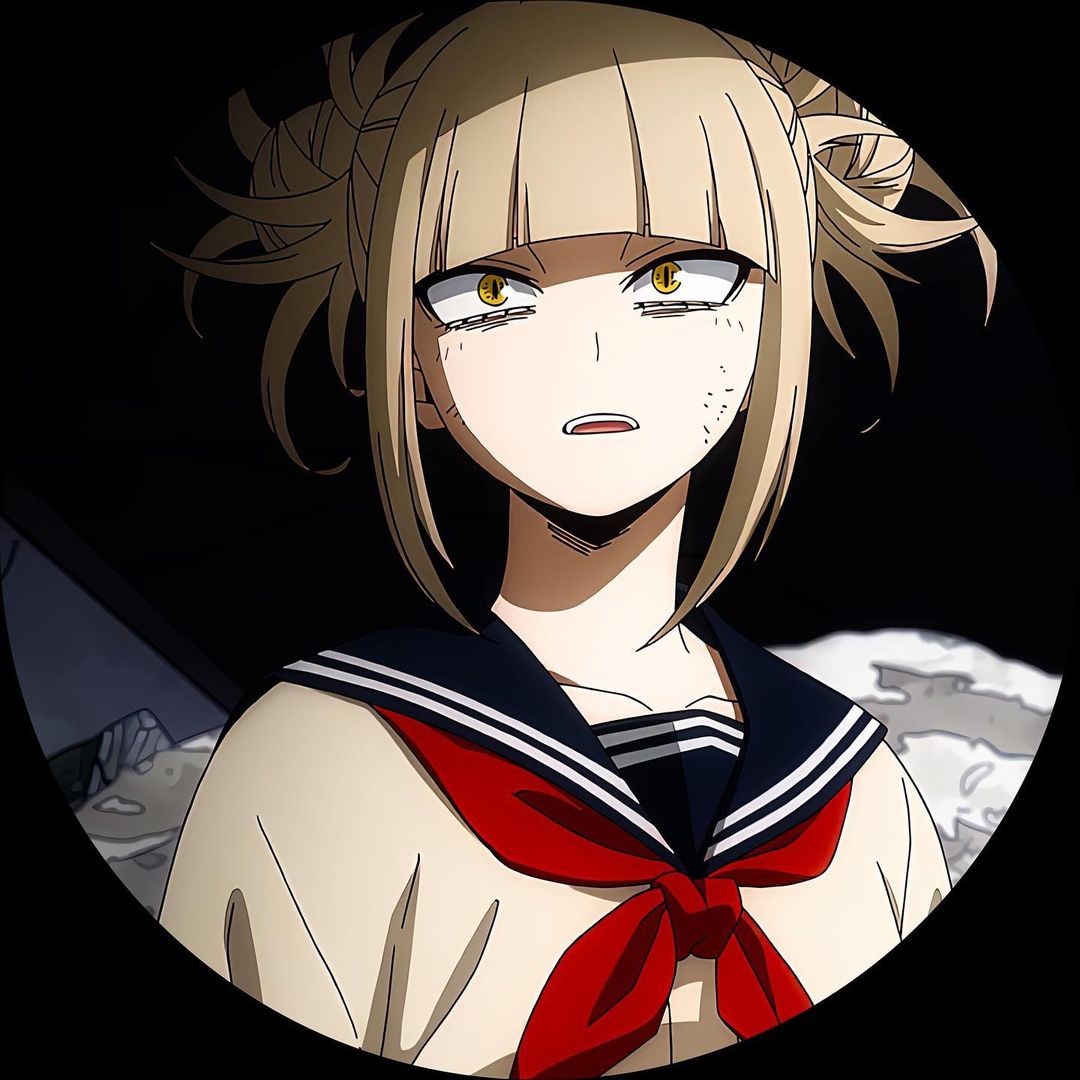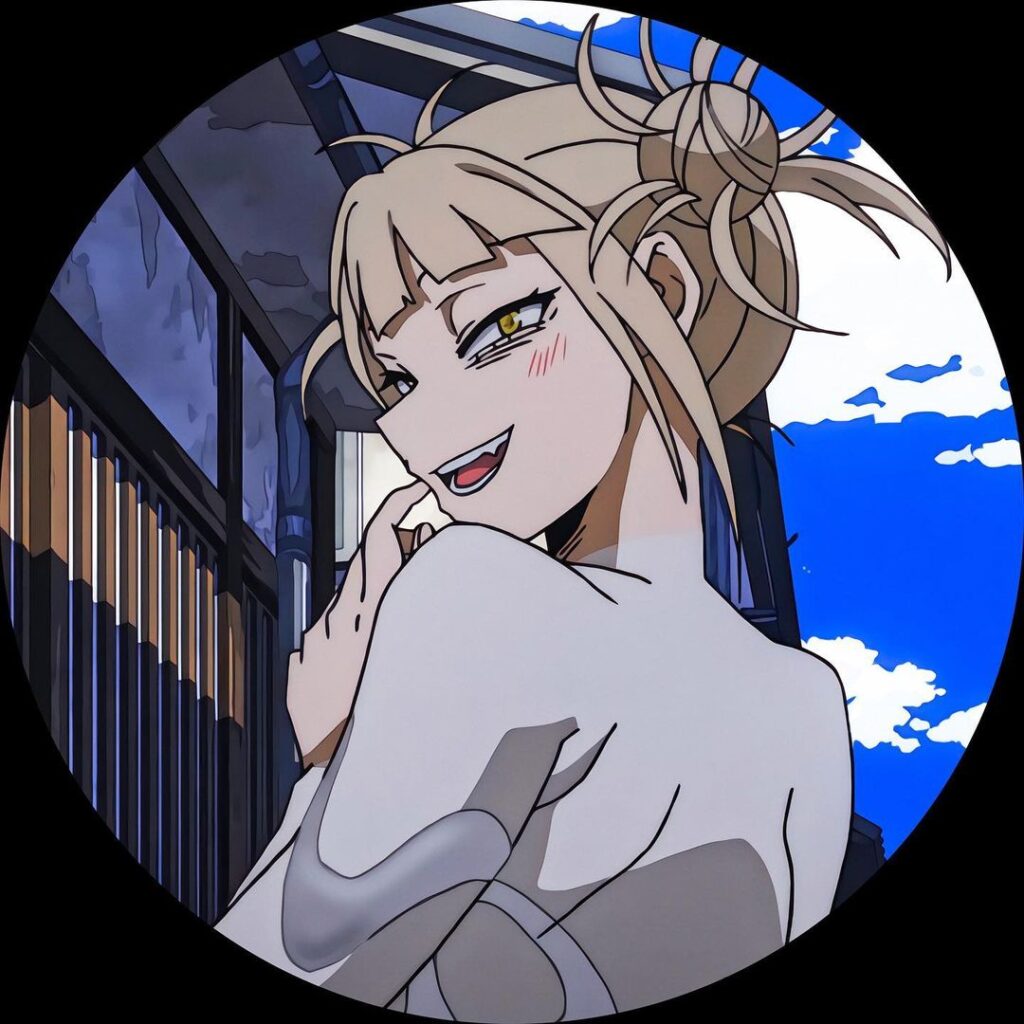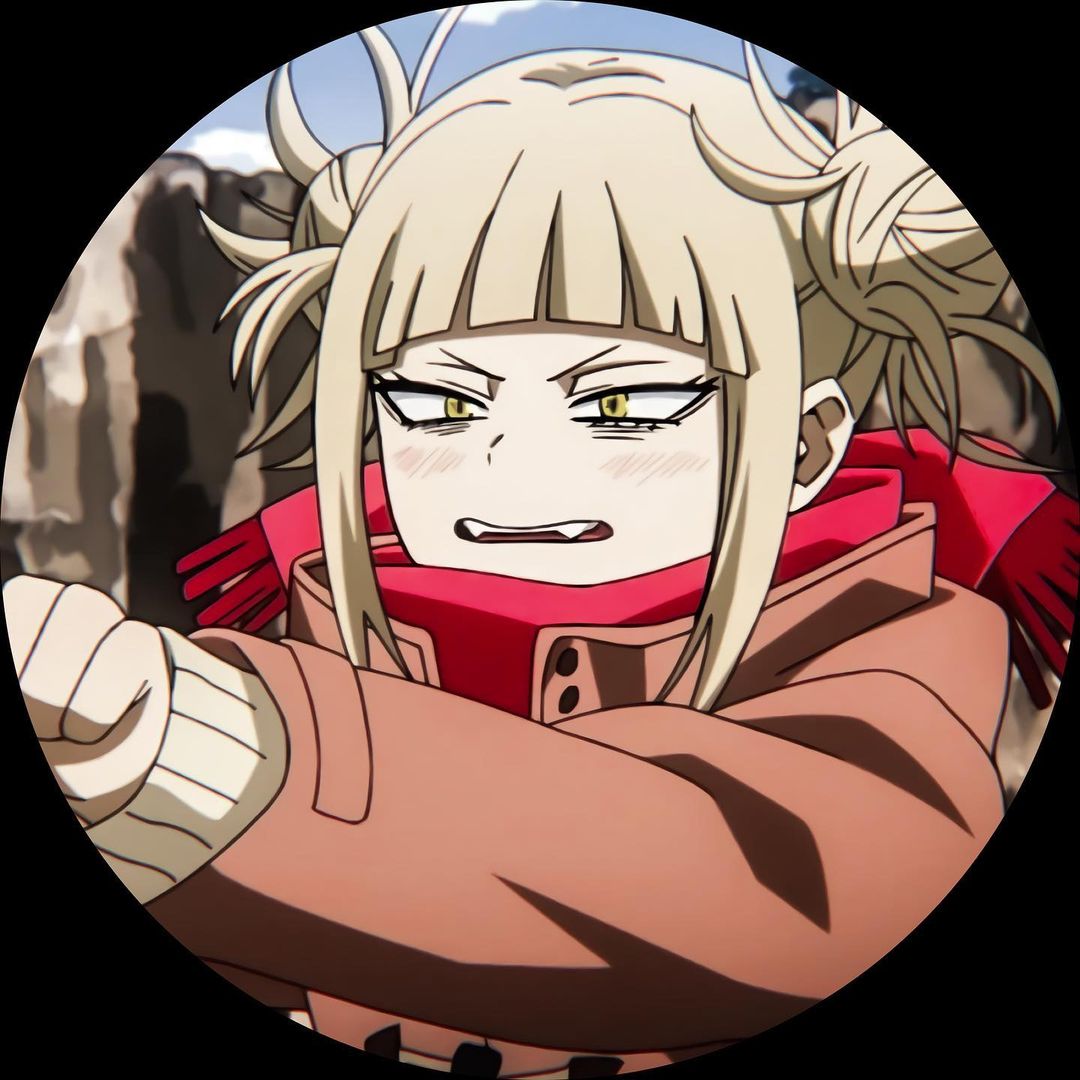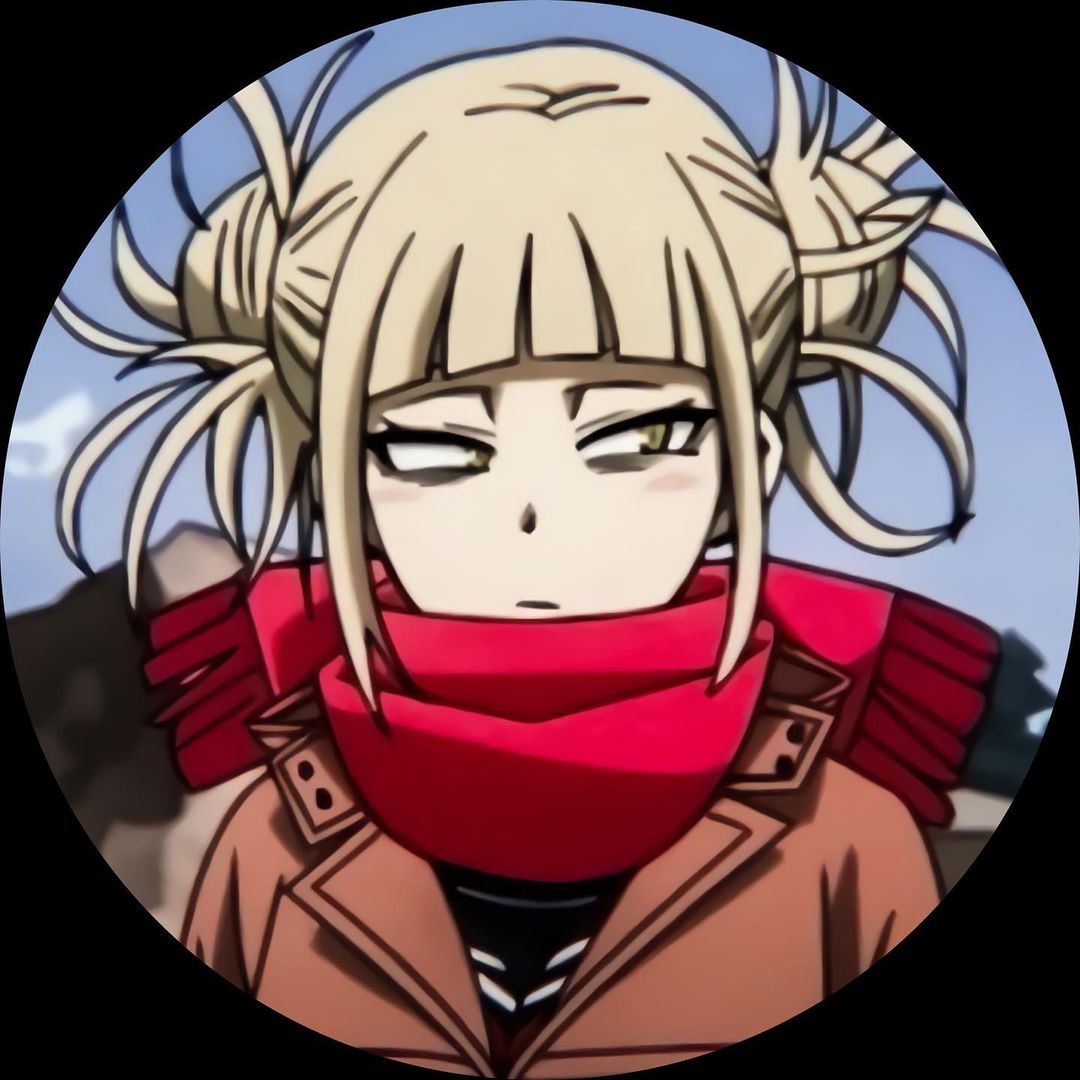 Katsuki Bakugo PFP
Bakugo, a prominent character in Kohei Horikoshi's My Hero Academia, is a student at U.A. High School. He's not just any student though, he's the direct rival of Izuku Midoriya, both vying for the coveted title of Japan's Number One Hero. Bakugo's got this amazing Quirk called Explosion, and let me tell you, it's one of the most devastating powers you'll come across in the story.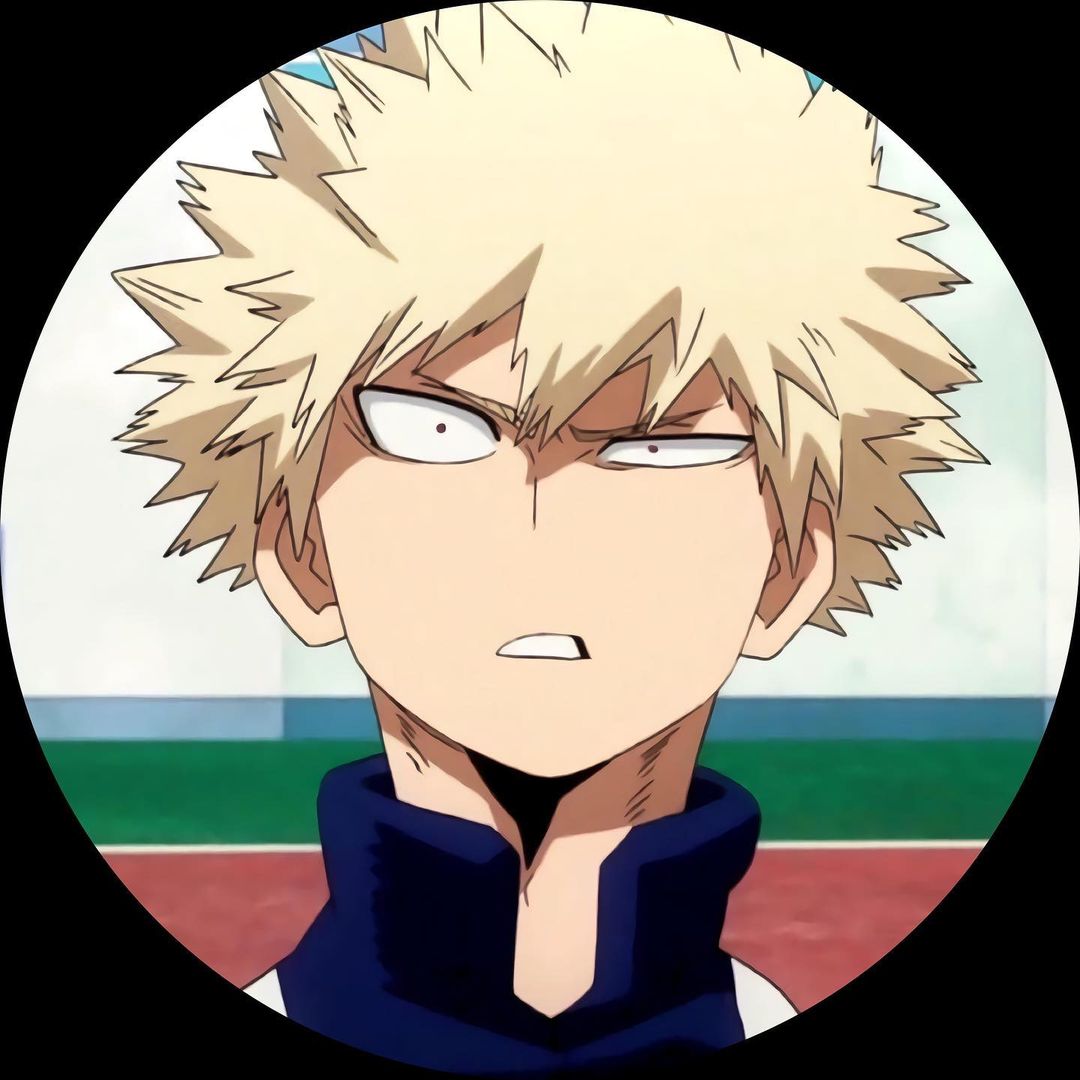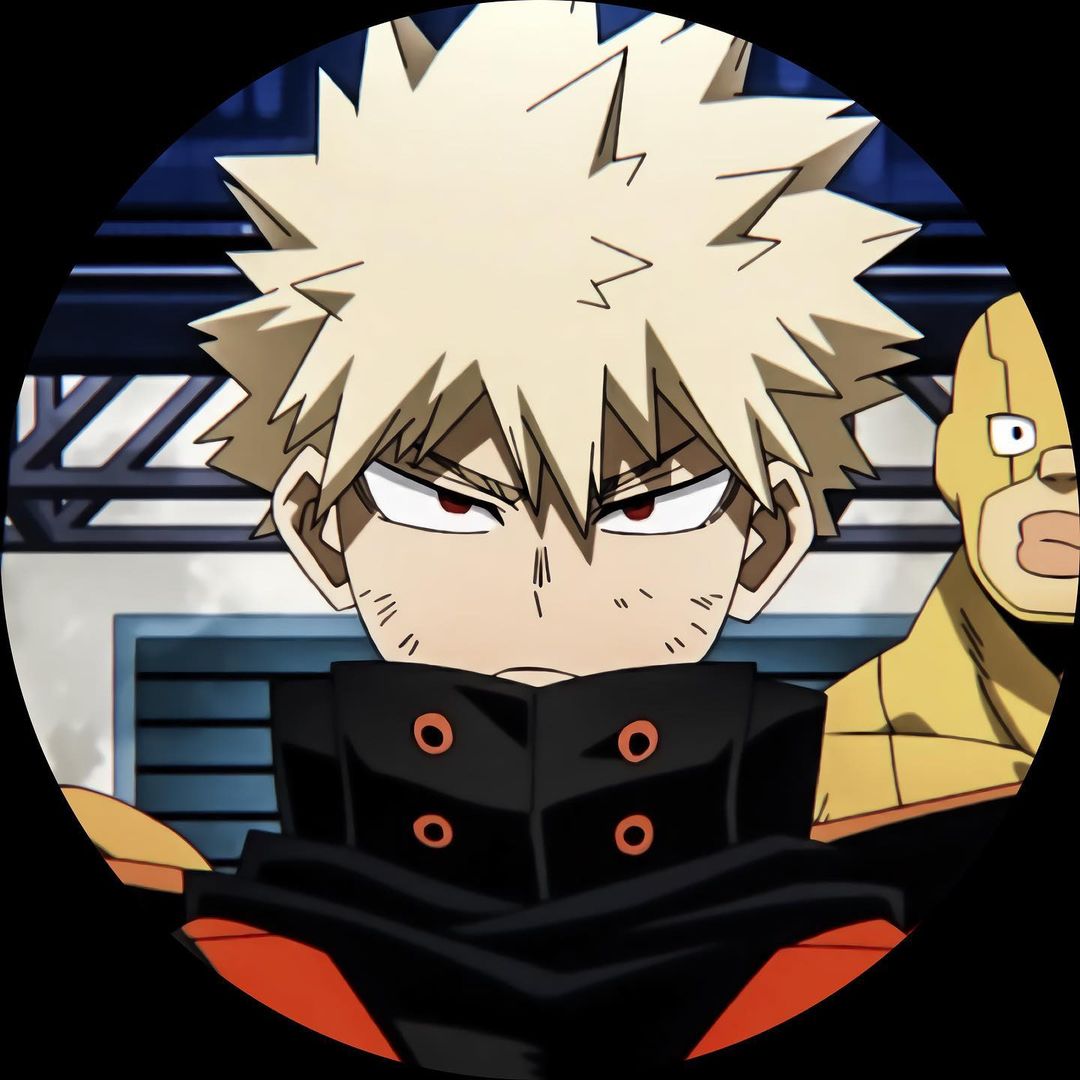 U.A. High School Teachers PFP
Just like the students at U.A. High School, the teachers are super interesting and captivating. They've got these awesome and unique personalities, and their quirks are off the charts! Some of their quirks are totally out there and super powerful. It's like they're a whole bunch of fascinating and intriguing characters, but they're actually real-life teachers!
Certain teachers at U.A. High School have this incredible charisma and fantastic chemistry with other characters. They're just so likable and have this awesome attitude that makes them really popular. On the other hand, there are a few teachers who can be a bit moody or haven't really done much to win people over and make themselves likable.