The world of anime is vast. When we say world, we mean the representation of countries in the anime world. The most frequent foreign countries in anime are England and America.
But that doesn't mean these two are the only ones getting representation.
Often, anime depictions of the Philippines are realistic, such as in the Charlotte anime. However, not all references to the Philippines are accurate.
Anime series with cities from the Philippines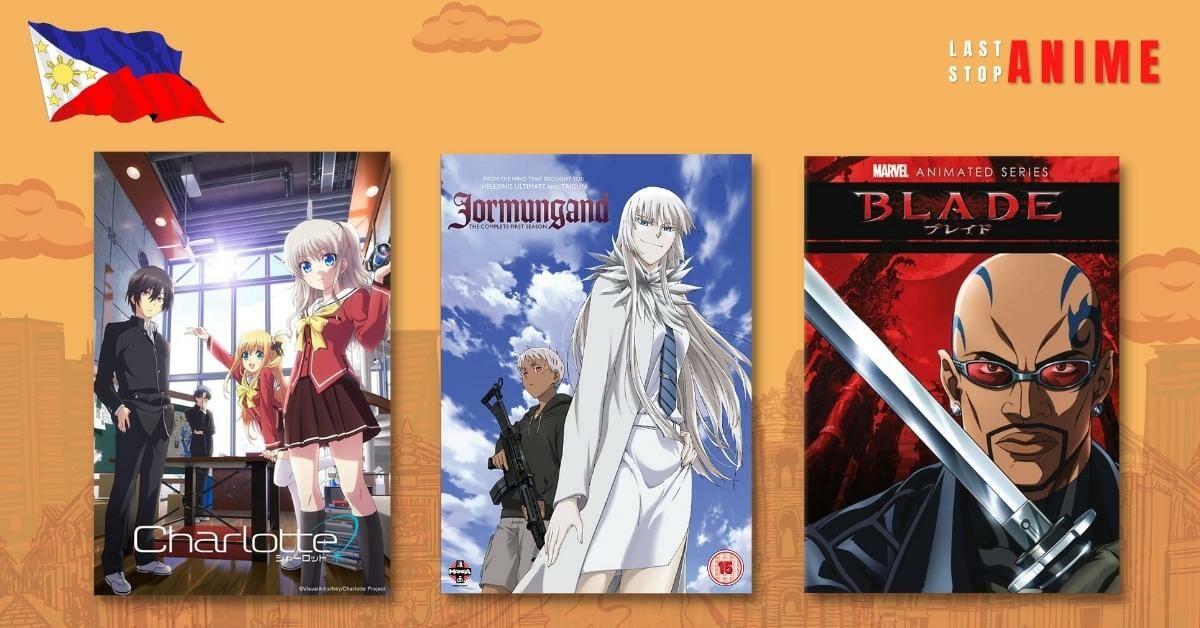 As we mentioned above, anime series sometimes depict cities in the Philippines.
While Charlotte is one example, it certainly is not the only anime with Philippine cities.
In the anime series Jormungand, there is a scene that depicts the Philippines. The city that is depicted in the anime is Makati City, a first-class, highly developed city in Metro Manila, Philippines.
In the Blade anime series, there is a scene that depicts the cities of Manila, Siquijor.
Filipino representation in anime series
Filipino representation is also not so common in anime. You'd hardly see any Filipino characters in an anime series.
But recently, we did get some Filipino characters. Take, for example, Sucy Manbavaran from Little Witch Academia.
Mari Mutoh from Japan Sinks is another Filipino character.
One of the most popular boxing anime series, Hajime no Ippo, also features three boxers from the Philippines.
Although anime from other countries do not have plots relevant to Filipinos.
More and more Filipino anime films and series, such as Trese, have recently received attention.
While the thriving industry appears to have a long way to go, there is no denying that animated works and animators deserve to be recognized globally.
So today, we are making a list of the best Filipino anime series and movies you should watch.
07. Urduja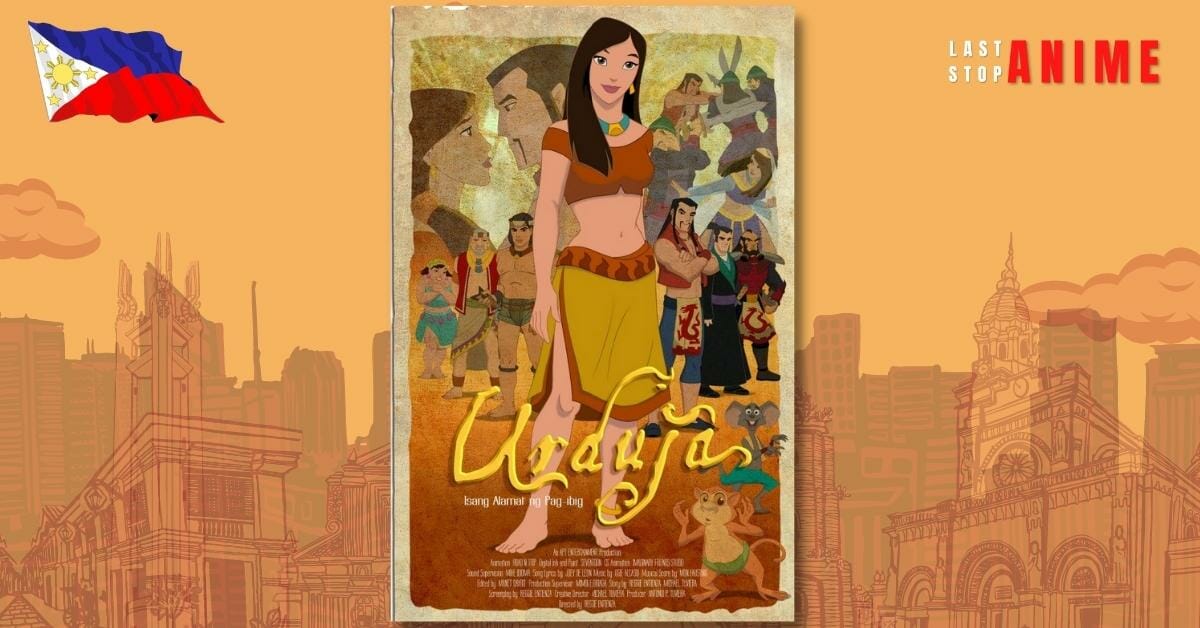 Type: Movie
Number of Episodes: 1
Genres: Drama, Action, Romance
Run Time: 1 Hour 40 Minutes
IMDb rating: 7.4 / 10
Where to watch: N/A
"As the first full-length traditional and digitally animated movie from the Philippines," Urduja is marketed by APT Productions.
The film's main character, based on mythology from the Pangasinan region, is Princess Urduja of the Tawilisi group.
The major struggle centers on Urduja's love for Limhang, a Chinese pirate who escaped Wang's tyrannical control.
The animation in the film is traditional (hand-drawn), and it was created by a team of Filipino animators.
In addition to being enjoyable to watch, Urduja is a fantastic resource for learning about indigenous culture and folklore in the Philippines.
Character movement is handled beautifully, and the fight scenes are undoubtedly noteworthy.
Trailer for Urduja
06. Paglisan (The Leaving)
Type: Movie
Number of Episodes: 1
Genres: Drama, Musical
Run Time: 1 Hour 45 Minutes
IMDb rating: 7.7 / 10
Where to watch: Amazon Prime Video
Paglisan is an animated musical officially launched at the 2018 Cinema One Originals film festival.
Crisanto and Dolores are a married couple from Manila.
Crisanto is a veteran musical performer who has recently been diagnosed with early-onset Alzheimer's disease, and his relationship with Dolores, another former musical theater actor battling depression, is put to the test as a result of this diagnosis.
They must now attempt to fix a broken relationship that fading memories have amplified.
Mental health is a sensitive theme that has been underrepresented in pop culture until recently, but Paglisan handles it well.
The mental health issues that both characters are dealing with are woven into their lives, making it feel intimate and believable rather than stereotypical.
Crisanto's Alzheimer's condition affects his memory, making it difficult to recall information, and affecting his relationships and well-being.
Dolores' depression sometimes makes it difficult for her to care for her husband, and it drags her down as a result.
Each has challenges, and the film treats their journey with respect and understanding rather than the perils that pop culture often portrays individuals with mental illness.
The story is a journey of discovery between two people who love one another but occasionally find it difficult to do so.
The characters' colors often fade away, leaving only their outlines, implying that they are losing themselves.
The film alters the background in a few sequences to represent the characters' mental states. Paglisan's incorporation of music and how skillfully it is done is its most unexpected feature.
Trailer for Paglisan
05. Manila Memories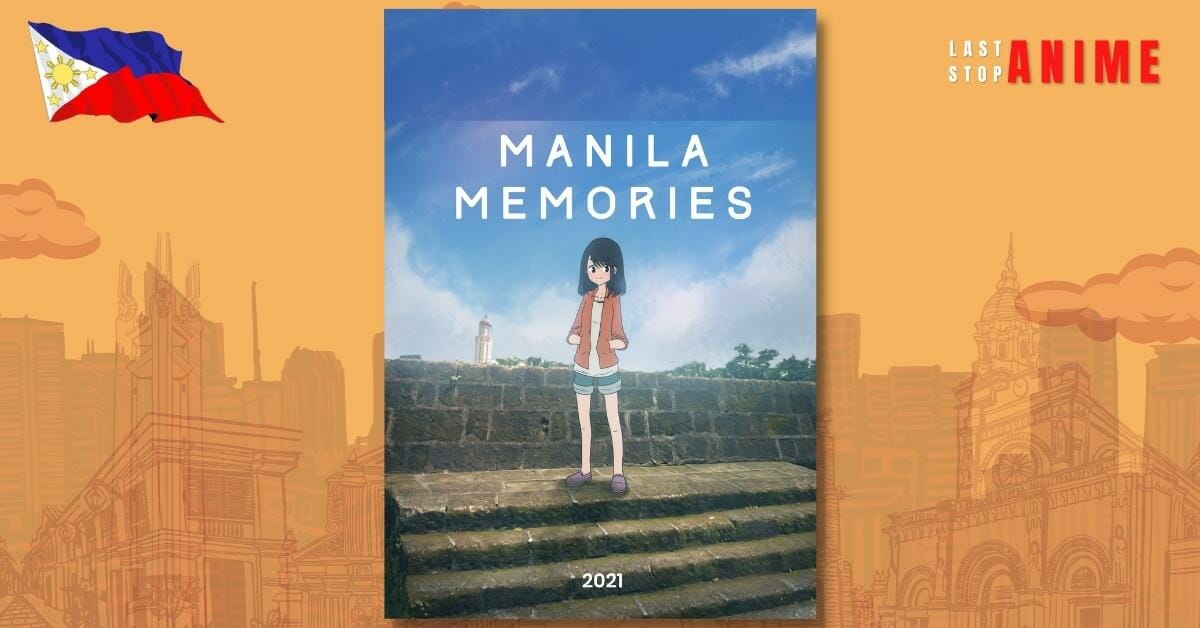 Number of Episodes: 5
Number of Seasons: 21
Genres: Slice-of-life, Drama, Comedy
IMDb rating: N/A
Where to watch: Mubi
What comes to mind when the protagonist of a tale declares that they must "discover themselves"?
"Manila Memories" is a nostalgic YouTube series featuring a lovely, slice-of-life setting in an anime aesthetic.
The five-episode miniseries centers on two friends, Maya and Jana, who go to well-known Manila locations in an effort to revive Maya's memory.
The charm of the miniseries may be found in even the slightest moments, such as when Maya eats a banana cue on Carriedo Street, smiles for pictures in Fort Santiago, or tries to capture the lovely view of Rizal's statue in Luneta. Manila Memories is bound to make you feel good.
Trailer for Manila Memories
04. Manang Biring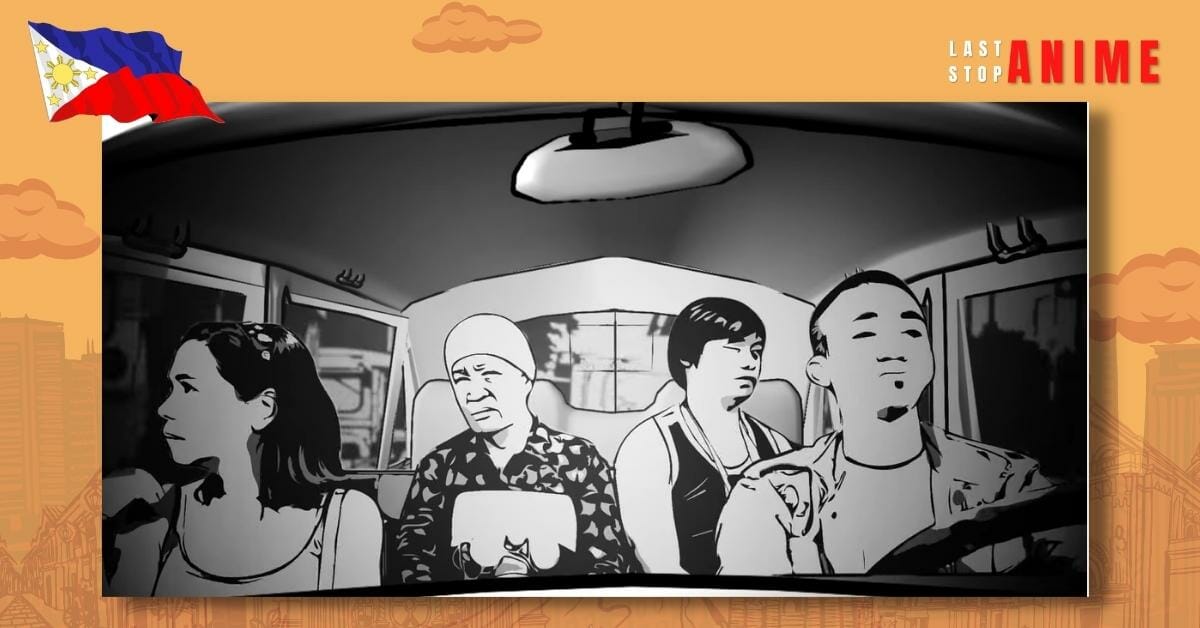 Type: Movie
Number of Episodes: 1
Genres: Drama, Comedy, Adult
Run Time: 1 Hour 28 Minutes
IMDb rating: 6.5 / 10
Where to watch: Mubi
In the dark comedic drama Manang Biring, a feisty older woman with stage-4 breast cancer, learns unexpectedly that a loved one who has been alienated from her will return for Christmas.
The woman had long accepted that she would soon pass away due to her illness. The synopsis leads you to believe this is a tale that will undoubtedly strike your heart.
The animation style of the movie is black and white. Despite not being in color, the plot and characters made us laugh and cry.
Simply put, the plot was unpredictable. You are surprised by every move the characters make.
Even though the theme ought to have been extremely gloomy, there was never a dull moment.
The animation was created so that the animated moving lines appeared to be placed in the movie while the performers were actually acting.
The story can construct a unique world that is largely silent but enhanced by such strong individuals that each has its own motivations and drives.
Trailer for Manang Biring
03. Hayop Ka
Type: Movie
Number of Episodes: 1
Genres: Romance, Comedy, Adult
Run Time: 1 Hour 13 Minutes
IMDb rating: 6.4 / 10
Where to watch: Netflix
Hayop Ka is a unique animated movie that is hard to find elsewhere!
This romantic comedy from the Philippines effortlessly switches between animal-based slapstick and sexual humor while telling a gripping, sentimental, and culturally accurate tale.
The movie centers on the main protagonist, Nimfa, a perfume salesperson who has a loving but unambitious relationship with Roger, the store's janitor.
She meets Iigo, a stylish and wealthy dog, through an accidental encounter. He introduces Nimfa to the finest things in life, such as seaside homes and private helicopters.
It puts Nimfa amid a challenging moral choice: should she stick with the lovable but secure Roger or attempt something different with Iigo?
It is enjoyable to see the animated movie that is vivid and full of color.
The film's most amusing jokes are frequently embedded in the screen's stunning visuals, demonstrating how well it employs visual humor.
Heartbreaks, infidelity, and love triangles As you might have suspected, this story is highly influenced by telenovelas, hugely popular in the Philippines and Latin America.
The movie successfully achieves its goal of being a satire of extravagant romantic movies.
Trailer for Hayop Ka
02. Barangay 143
Number of Episodes: 40
Number of Seasons: 2
Genres: Sport, Drama, Sports
IMDb rating: 6.6 / 10
Where to watch: Netflix
According to reports, Barangay 143 is the first Filipino anime series. Barangay 143 seems to be based on the popular Japanese manga series Slamdunk.
The story follows the journey of Bren T. Park, a basketball star from South Korea who arrives in Manila searching for his biological father after a tragic event in his native country.
Our main character eventually finds an unlikely family in a group of outcasts attempting to bring honor to their native place through basketball.
It's extremely unusual to find an animated series that accurately depicts Philippine culture and everyday activities.
While the animation style is similar to that of foreign-produced animated series in regard to quality, the core of the story is uniquely Filipino.
The first few episodes are a little bumpy as the characters and backstory are fleshed out, but the show manages to pick up once the main character arrives in the Philippines.
The series is well-done and entertaining to watch.
Trailer for Barangay 143
01. Trese
Number of Episodes: 6
Number of Seasons: 1
Genres: Horror fiction, Crime fiction
IMDb rating: 7 / 10
Where to watch: Netflix
The story of 'Trese' continues to follow detective Alexandra Trese as she battles dark supernatural forces in modern-day Manila.
She encounters creatures from local mythology that have infiltrated the criminal underworld.
The show is rich in world-building, and the art style and major characters are filled with genuine enthusiasm.
Trese introduces non-Filipinos to components of their paranormal culture, providing a fascinating twist to the genre.
The animation is slick, and the battles are seamless and thrilling. The music matches the tone. And the character and background designs transport you to Manila.
Its main genre is horror, blended with fantasy and magic. It's interesting how they incorporate both genres into one anime series or story.
Trese is available on Netflix to stream. It's safe to say that the staff behind this anime series is mostly Filipino
Trailer for Trese
Other Filipino Anime Series You Might Want To Check out!
Dayo: Sa Mundo ng Elementalia
RPG Metanoia
Adarna: The Mythical Bird
Saving Sally