The anime community provides a huge selection of anime in various genres to suit everyone's preferences. Some anime enthusiasts, like us, solely enjoy psychological, suspense, and action animes with no romantic elements.
If you are one of those, this list is exclusively for you! In the list, you will find anime with no romance, even though it's practically hard to find anime without any romantic relationships.
However, We've tried our best to create a list of 20 such anime with absolutely zero romance/love/fan service that you may binge-watch whenever you want. Therefore, without further ado, let's get started.
20. Black Lagoon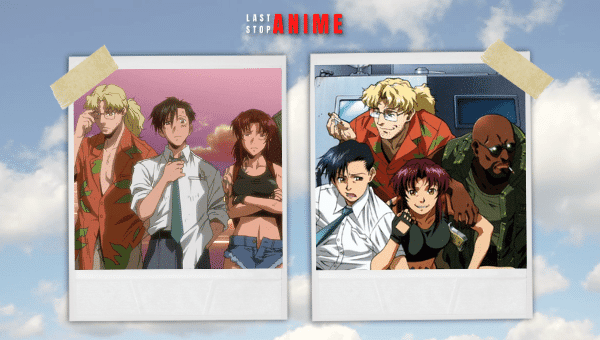 Genre: SEINEN, ACTION, DRAMA
Episodes: 12
Watch It On: Crunchyroll, Funimation, Hulu, Netflix
Black Lagoon is a show that does not hesitate to get raw and gritty when it comes to portraying the wretched lives of its characters. It is a very good anime for seinen fans who are also action-lovers.
The primary duo would make a lovely romantic couple if the girl were not always at the guy's throat. So yes, romance is practically impossible, out of the window, since they have their hands filled with unending troubles.
Synopsis: The story follows Rokurou Okajima, a salaryman at a company whose life takes a 180° turn when he gets caught up in a failed business negotiation in Thailand.
The Lagoon company, a group of pirate mercenaries, takes Rokurou as a hostage to demand ransom from his company. To Rokurou's surprise, the company refuses to pay the amount. With no option left, he joins the Lagoon Company.
Here on, it is a constant struggle for Rokurou as part of the Lagoon Company, his new world, facing dangerous situations all while trying not to get his face smashed by his crewmate, Revy, who has an unusually foul temper.
Why Black Lagoon Is Worth Watching:
Fantastic animation
Brilliant character writing, particularly the girls
A whole lot of chaotic action
19. Yuukoku no Moriarty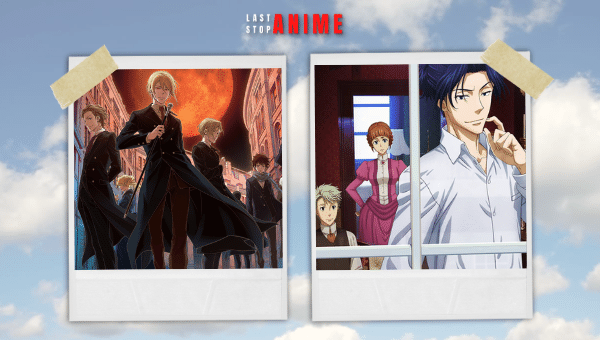 Genre: SHOUNEN, PSYCHOLOGICAL, SUSPENSE
Episodes: 11
Watch It On: Crunchyroll, Funimation, Netflix
Yuukoku no Moriarty is a must-watch anime for you if you're a fan of Sherlock Holmes and the good old detective stories.
Also, if you're taking a break from the romance genre and have nothing else to watch, then you should go for this series.
Synopsis: Great Britain became the largest empire the world has ever known in the late 19th century. The harsh economic hierarchy of the country, which is concealed by its prosperity, determines a person's value in life primarily based on rank and wealth.
It should come as no surprise that the system favors the aristocracy at the top and prevents working class members from rising through the ranks.
William James Moriarty lives as a typical nobleman while serving as a consultant for ordinary people to help them find solutions to their issues.
However, he harbors a secret yearning to topple the system which is presently ruling British society and the people who benefitted from it.
Why Yuukoku No Moriarty Is Worth Watching:
Beautiful visuals and artwork
Flawless designing of characters
Amazing soundtracks
18. Dororo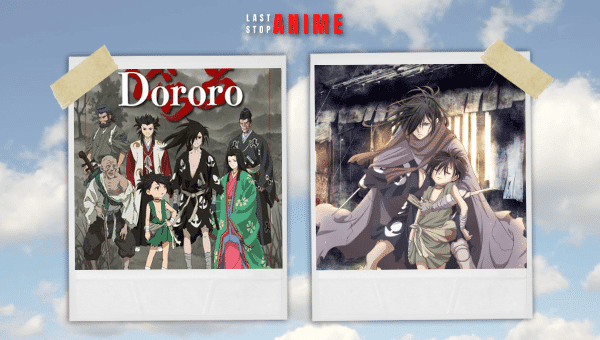 Genre: SHOUNEN, DARK FANTASY, ACTION, ADVENTURE, HISTORICAL
Episodes: 24
Watch It On: Amazon Prime Video
Dororo (2011) is the new version/second adaptation of the original series that aired in the late 1960s.
The manga is a timeless classic, ahead of its time, and its anime adaptation by studio MAPPA is a masterpiece in its own right.
Synopsis: The territory of the ruthless samurai lord Daigo Kagemitsu is withering, and to seize his control back, he would do anything, including renounce Buddha and forge a deal with demons.
Twelve demons respond to his prayers, and in exchange for helping him expand his empire, the first child of Kagemitsu is born without any limbs, a nose, eyes, ears, or even skin, but he continues to exist.
That child is abandoned and dumped in a river. However, he is rescued by a man who gives him weapons and prosthetics so he can survive and defend himself.
Even though the boy cannot see, hear, or feel anything, he continues to develop and train, for he must battle the demons that used him as a sacrifice to reclaim all the parts of himself that are rightfully his.
He wanders alone for several years before meeting Dororo, an orphan kid who calls him "big brother". This unusual duo of castaways now struggle to survive and maintain their humanity on a planet plagued by demons.
Why Dororo Is Worth Watching:
Wonderful storytelling in an episodic structure
A long cast of well-developed characters
Extremely engrossing plot
17. Tomodachi Game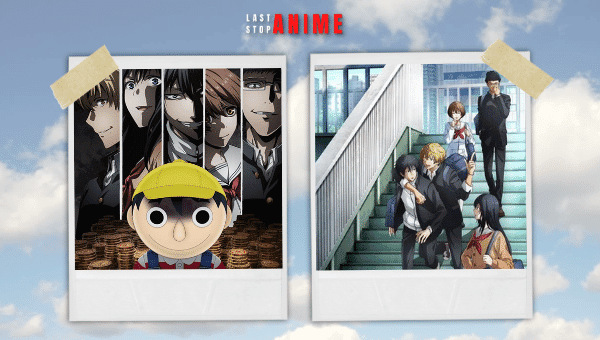 Genre: SHOUNEN, PSYCHOLOGICAL, THRILLER, HIGH STAKES GAME
Episodes: 12
Watch It On: Crunchyroll, Disney+, Netflix
If you prefer anime with a smart and quite complex protagonist, this show is truly for you!
Tomodachi is a Japanese word that means "friend". Tomodachi Game is an anime wherein five friends play games when their friendship is at stake.
It is an anime stuffed with strategy games, a cast of diverse characters, and action that will instantly get you hooked on the show.
Synopsis: The story follows a high school student, Yuuichi Katagiri, and his close friends- Shiho Sawaragi, Makoto Shibe, Tenji Mikasa, and Yutori Kokorogi- who share an unbreakable bond of friendship.
However, the story soon takes a turn when Shiho and Makoto, assigned to collect the money, become distant from the rest of their class when the money for the upcoming school trip is stolen.
Later, some unidentified attackers trick Yuuichi and his squad, and they woke up to discover themselves imprisoned in a white room with the controversial character Manabu-kun, who says that one of the five has brought them together to pay off a personal debt of $20,000,000.
They must participate in various psychological games to pay off the debt, which threatens to break their friendship and put their humanity to the test.
Why Tomodachi Game is worth watching:
Mind-bending plot twists
Very well-written characters, especially the protagonist
Highly unpredictable plot
16. Mob Psycho 100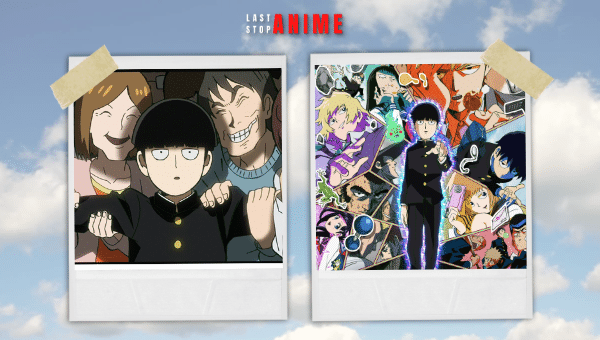 Genre: SUPERNATURAL, ACTION, COMEDY, SUPERPOWERS
Episodes: 12
Watch It On: Crunchyroll, Funimation, Netflix
Despite being a supernatural genre with a very simple yet charming premise, you will find a lot of comedy elements and endearing characters in Mob Psycho 100.
And undoubtedly, "Excitement" is the one thing that will not leave you throughout the series.
Synopsis: The story follows the protagonist Shigeo Kageyama, otherwise known as Mob, who is a middle school boy with psychic abilities.
Certain events cause his powers to go unstable. Therefore, to gain control over his abilities, he joins Arataka Reigen, an impostor who poses as a psychic and uses Mob's abilities for money.
Now, Mob starts exorcising evil spirits on requests, entirely unaware of his boundless potential and uncontrolled emotions, which, if he let run wild, would even cause a horrific disaster. Unfortunately, that situation is soaring.
Why Mob Psycho 100 is worth watching:
Incredible artwork and visuals
Stunning action scenes
Unravelling and engaging plot
15. Zankyou No Terror
Genre: PSYCHOLOGICAL, SUSPENSE, MYSTERY
Episodes: 11
Watch It On: Crunchyroll, Funimation
Zankyou no terror or Terror in Resonance is another fantastic anime that garners attention owing to its intriguing plot with excellent visuals and music.
You won't find plenty of shows focusing on social criticism, generational contradictions, and alienation with the level of maturity this series encompasses.
Synopsis: After a terrorist attack on a nuclear facility in Japan, the police are left scrambling to find ways to prosecute the offenders who left the word "VON" painted in red at the site.
Until a strange video is released onto the internet six months later, two teenagers who go by the name "Sphinx" square off against the law and threaten to wreak havoc over Tokyo.
Detective Kenjirou Shibazaki finds himself in the centre of the police's effort to take down these terrorists, unable to stop the widespread panic rapidly spreading throughout the city and searching desperately for any clues in their investigation.
Why Zankyou no terror is worth watching:
Compelling story
Distinct personalities of the characters
Realistic, detailed character designs and art style
14. Bungou Stray Dogs
Genre: ACTION, COMEDY, MYSTERY, SUPERNATURAL
Episodes: 12
Watch It On: Amazon Prime, Crunchyroll, Funimation, Netflix
Bungou Stray Dogs is an excellent anime with supernatural elements. You will find funny and likeable characters in the entire series instead of romance, ensuring enjoyability.
Synopsis: Atsushi Nakajima's orphanage has been troubled by a supernatural tiger for weeks, but he seems to be the only one unaware of it. The 18-year-old is abruptly expelled from the orphanage after being suspected of being responsible for the unusual happenings.
Atsushi saves a peculiar man named Osamu Dazai from drowning while wandering on a riverside. The same tiger that has been scaring the boy has been the subject of an investigation by Dazai, a comical suicide enthusiast and supernatural detective.
With Dazai's partner Doppo Kunikida's help, they solve the mystery. In return, Atsushi is forced to join their team of enigmatic investigators who specialize in handling unique cases that the police cannot manage as strange incidents occur.
Why Bungou Stray Dogs is worth watching:
Great animation and art style, especially during fight scenes
Funny and entertaining characters
Notable character designs
13. 86 (Eighty-Six)
Genre: ACTION (MECHA), SCI-FI, DRAMA, MILITARY
Episodes: 11
Watch It On: Crunchyroll, Funimation, Hulu, Netflix
86 is a mecha-action anime by studio A-1 pictures, based on the light novel of the same name. Though it is a mecha anime, the focus is not on the action itself, despite the intense fight sequences, but on the characters and their motivations.
Since our main cast is always in a grave situation, fighting between life and death, any bud of a blooming romance is nipped by their harsh reality.
Synopsis: The Republic of San Magnolia is at war with the Giadian Empire. They report zero casualties as they use "machines" against the enemy. However, that is a white lie.
The silver-haired Alba people of San Magnolia live safely within the walls while they make different hair-colored people, the "86" faction fight for them at the frontlines, the latter piloting the machines. The 86 are led by "Handlers," who are Alba.
Vladilena Milizé, an Alba who sympathizes with the 86, is assigned to the Spearhead squadron, resolving not to let anyone die, not ready to be caged between helplessness and despair.
Why 86 is worth watching:
Stunning art style and animation
Hair-raising soundtracks (music is one of the best aspects of 86)
Incredibly well-written characters
12. Haikyuu!!
Genre: SHONEN, SPORTS, COMEDY
Episodes: 25
Watch It On: Amazon Prime, Crunchyroll, Disney+, Netflix
Haikyuu is one of the best anime series in the sports genre, making you instantly fall in love with it.
It's a golden combination of comedy and sports that you can binge-watch with your buddies who are sports fans. You'll find it interesting even if you have no prior knowledge about volleyball.
Synopsis: A Middle schooler, Hinata Shouyou, is pursuing his goal in the hope of becoming a volleyball player like his idol, the "Little Giant."
Hinata naturally developed a fondness for volleyball after growing up watching his idol in action. Although he has natural agility, the issue is that he hasn't received any coaching to assist him in improving his skills.
Hinata now has his chance to shine after opting to attend Karasuno High School. But first, he has to get along with his new teammate Kageyama, the complete opposite of him, and get through his first obstacle, hindering his fresh start.
Why Haikyuu is worth watching:
Seamless animation
Extremely captivating storyline
Well-developed and written side characters as well as main characters
11. My Hero Academia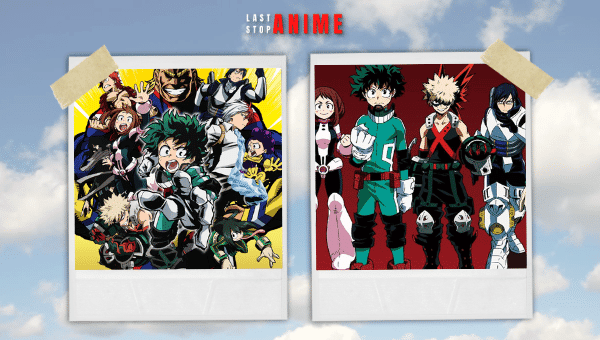 Genre: SHOUNEN, ACTION, SUPERPOWERS, SCIENCE FANTASY
Episodes: 13
Watch It On: Amazon, Crunchyroll, Disney+, Hulu, Netflix
My Hero Academia is another shounen anime without romance that you should add to your must-watch list.
Synopsis: In the world of MHA, people have special abilities known as "quirks." However, Izuku Midoriya, our main character, is interestingly born without any quirks but aspires to be like All Might, the most popular hero in the world.
When Izuku encounters All Might, things go well. He even develops a unique quirk that enables him to apply to U.A. high, a school that accepts aspiring pro heroes.
Now Izuku has to put in more effort than everyone else to learn how to handle his newly discovered skills to fulfil his ambition.
Why My Hero Academia is worth watching:
Stunning action scenes
Amazing artwork
A very well-written cast of characters
10. Death Parade
Genre: DRAMA, PSYCHOLOGICAL THRILLER, SUSPENSE
Episodes: 12
Watch It On: Amazon Prime, Crunchyroll, Hulu
Death Parade is an anime that doesn't have a linear story. In every episode, a new story unfolds. And, like other anime on the list, this series too belongs to the no romance anime category.
Synopsis: Most people will spend their afterlife in either Heaven or Hell. But interestingly, some selected ones (Only pairs of people who pass away simultaneously) are allowed to enter the bar- Quindecim, where they play for their dear life.
Decim, a mysterious character, controls and serves his judgments on the players. With each game, the true nature of the players comes into the light, while a sudden entry of a girl causes Decim to rethink his own decisions despite the fact his rules remain the same.
Why Death Parade is worth watching:
Eye-popping visuals and artwork
Unique and intriguing storyline
Brilliantly executed plot with the game-style format
9. Psycho-pass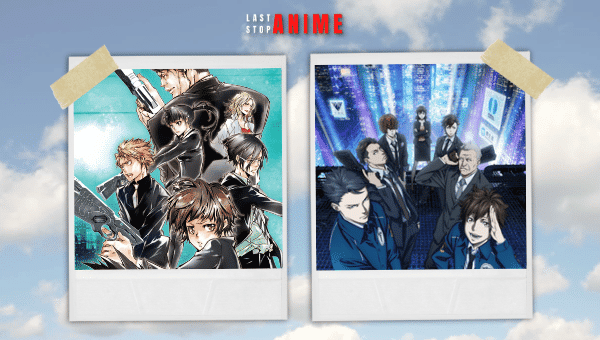 Genre: SCI-FI, ACTION, CRIME, SUSPENSE, PSYCHOLOGICAL THRILLER
Episodes: 22
Watch It On: Amazon Prime, Crunchyroll, Funimation, Hulu, Netflix
Psycho-pass is a science fiction anime series produced by Production I.G., known for its well-written characters and spectacular character designs.
This anime is without romance, but there is an implication of a physical relationship between the two characters.
Synopsis: The story is set in the 22nd century when Japan imposed the Sibyl System, in which inspectors are entrusted with assessing each citizen's threat level by scanning their mental state.
In the system, inspectors work with enforcers to eliminate the "Criminals" (who have a high crime coefficient) to keep everything under control.
Inspector Akane Tsunemori, who is sincerely committed to serving the law, works alongside Shinya Kougami, a veteran Enforcer, for the eradication of criminals.
However, she soon realizes the faults in the system and struggles with the credibility of the justice that the system provides.
Why Psycho-pass is worth watching
The art style is bold and quite attractive
Well-developed and intricate characters
Thought-provoking dialogues and a highly interesting plot
8. Death Note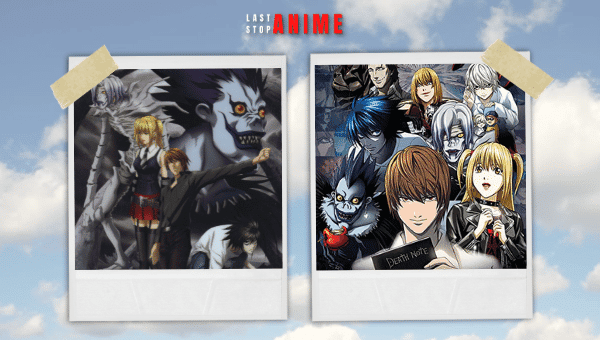 Genre: SHOUNEN, PSYCHOLOGICAL THRILLER, SUSPENSE
Episodes: 37
Watch It On: Amazon Prime, Crunchyroll, Hulu, Netflix
Death Note is regarded as one of the best anime of all time by anime lovers. It is a classic anime that has maintained its charm since it first aired. It is a must-watch anime you will enjoy from the very first episode.
Synopsis: A high school student, Light Yagami, discovers a mysterious notebook known as the "Death Note," which is not any simple notebook. It can cause death to a person whose name is written in this note.
Light soon becomes aware of Ryuk, the Shinigami (God of Death), who dropped the notebook on the ground because he was bored and wanted to have fun.
With a keen sense of justice, when light discovers the power of the Death Note, he swears to go by the name "Kira" and bring hell upon all criminals.
However, the government assigns the highly recognized detective L with the task of figuring out Kira's identity.
Light and L are both adamant about keeping their identities a secret, and an intense game of wits breaks out that will eventually lead to the death of any one of them.
Why Death Note is worth watching:
Remarkable Plot twists
Continual intellectual conflicts
Best protagonist-antagonist dynamics of all time
7. 91 Days
Genre: ACTION, HISTORICAL, DRAMA, CRIME, THRILLER
Episodes: 12
Watch It On: Amazon Prime, Crunchyroll, Funimation
91 Days is another hidden gem with themes like mafia and revenge. If you are interested in crime series, this anime is an excellent pick!
Synopsis: It is set in the Prohibition era and unfolds the story of Avilio's sinister, bloody quest for retribution. Angelo Lagusa, who grew up in Lawless, saw the Vanetti mafia family murdering his parents and younger brother.
After losing all he cherishes, he changed his name to Avilio Bruno and decided to drift away from his hometown. He finally has his chance for vengeance seven years later when a mysterious letter entices him to go back to Lawless.
Why 91 Days is worth watching:
Highly engaging storyline
Strategically laid-out plot structure
Romance-free mafia series with great visuals
6. Hunter x Hunter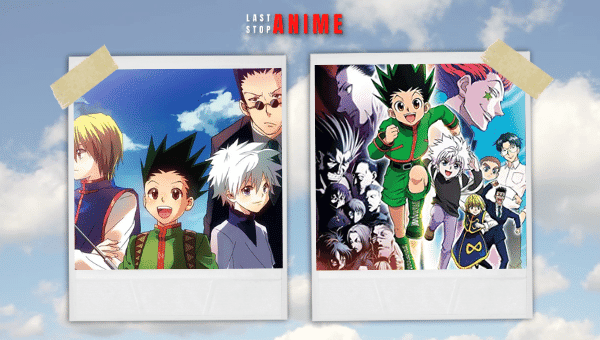 Genre: SHOUNEN, ACTION, FANTASY, ADVENTURE
Episodes: 148
Watch It On: Crunchyroll, Hulu, Netflix
Hunter x Hunter belongs to the anime category that will never disappoint you. It is no surprise that it has great popularity in the anime community, which this series truly deserves.
Synopsis: It's a story about hunters who devote their lives to dangerous activities, such as exploring undiscovered regions of the realm and seeking out rare objects and monsters.
Gon Freecss is a 12-year-old boy who wants to become a Hunter. However, one must pass the Hunter Examination, a high-risk selection process, before becoming a Hunter.
Gon befriends ex-assassin Killua Zoldyck and medical student Leorio Paladiknight. Despite having different objectives, they team up and enter a life-threatening environment.
Why Hunter x Hunter is worth watching:
Great animation with intense fight scenes
Extremely fine character description
Powerful soundtracks
5. Demon Slayer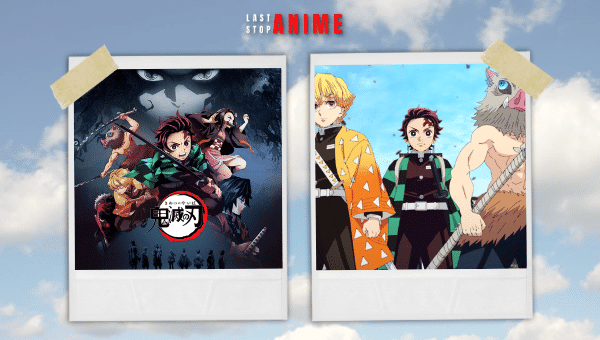 Genre: SHOUNEN, ACTION, HISTORICAL, DARK FANTASY
Episodes: 26
Watch It On: Crunchyroll, Funimation, Hulu, Netflix
Demon Slayer is unarguably a record-breaking manga/anime without romance in it. Rather, there is a lot of focus on the bro-sis relationship, so there is no space for romance.
If you want to watch an anime with a combo of action and an emotional rollercoaster, this one is an ideal choice.
Synopsis: A young kid named Tanjiro, together with his mother and sibling, lives in the mountains. One night, a terrible occurrence occurs at his house when he is away. Even worse, Nezuko, his younger sister, has apparently transformed into a demon.
Tanjiro, who is adamant about transforming his sister into a human, leaves their home immediately with her to seek assistance.
But he quickly realizes that he lacks the capability and the knowledge necessary to overcome any potential challenges that may arise, and that's how his journey to becoming a demon slayer begins.
Why Demon Slayer is worth watching:
Mind-boggling animation with eye-catching visuals
A great storyline with well-designed characters
Fight sequences are packed with a lot of action
4. Fullmetal Alchemist: Brotherhood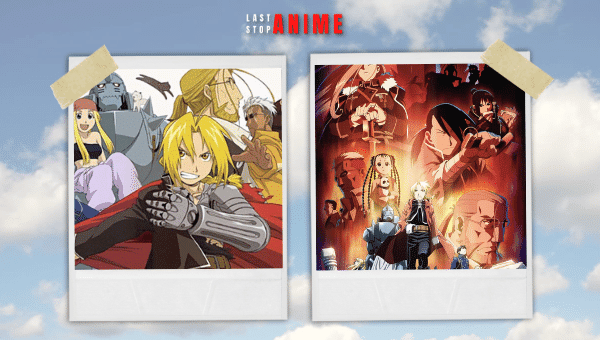 Genre: SHOUNEN, ACTION, FANTASY, ADVENTURE
Episodes: 64
Watch It On: Crunchyroll, Funimation, Hulu, Netflix
Fullmetal Alchemist: Brotherhood is regarded as one of the best anime series ever. It attracts a diverse audience as it incorporates a variety of genres, well, except romance. FMAB is a must-watch for both anime enthusiasts and newcomers.
Synopsis: The two main characters, the Elric brothers Edward and Alphonse, attempt to resurrect their mother via alchemy when she passes away.
However, the experiment goes wrong as Edward sacrifices an arm and a leg to keep Alphone's soul alive after he loses his physical body.
Later, their longtime neighbor and her granddaughter Winry come to their rescue. Winry creates sturdy metal prosthetic limbs for Edward.
After that, the brothers leave their home after years of training in search of the Philosopher's stone, a gem that allows an alchemist to defy the rules of alchemy.
Their journey will not be smooth, and reaching the destination is not as easy as one might anticipate.
Why Fullmetal Alchemist is worth watching:
Very well-written characters
Flawless animation
Great storytelling with well-developed characters
3. Jujutsu Kaisen
Genre: SHOUNEN, ACTION, DARK FANTASY
Episodes: 24
Watch It On: Crunchyroll, Disney+, Netflix
Jujutsu Kaisen is one of the best-animated series that comes under the MAPPA studio, another must-watch on this list. Due to its high-quality animation, variety of characters and striking graphics in anime, as well as in Jujutsu Kaisen 0 movie, it has gained much popularity.
Synopsis: The story follows a high school student, Yuuji Itadori, who spends his days in the clubroom or the hospital, where he visits his bedridden grandfather. Although, his laid-back way of life quickly turns odd when he unintentionally comes across a cursed object.
After ingesting the item, which turns out to be a finger belonging to the demon Sukuna Ryoumen, the "King of Curses," Yuuji finds himself abruptly forced into the world of Curses and encounters terrifying beings. This sets off a series of supernatural events in his life.
However, After Yuuji realizes his newly acquired abilities, he is welcomed to the Tokyo Metropolitan Jujutsu Technical High School. He starts walking down a path that leads to the Jujutsu sorcerer.
Why Jujutsu Kaisen is worth watching:
Top-notch animation that will leave you speechless
Numerous action-packed fighting scenes
The impressive art style and character design
2. Attack on Titan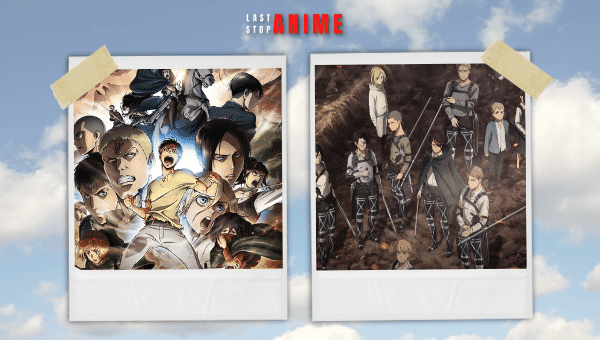 Genre: SHOUNEN, ACTION, DARK FANTASY, GORE
Episodes: 25
Watch It On: Crunchyroll, Funimation, Hulu
Attack on Titan or Shingeki no Kyojin is one of the most popular anime series, which is an adaptation of the manga of the same name, written by Hajime Isayama.
Moreover, this TV anime has the highest rating on IMDb. It is an excellent pick if you are interested in exploring dark and heavy themes, so if you haven't already watched it, you know what to do!
Synopsis: Humanity came dangerously close to being wiped out by monsters known as "Titans" many years ago. These titans are even more terrifying since they enjoy devouring humans rather than doing it out of hunger.
Fearing them, humans sought refuge behind high walls, where they felt secure and started living peacefully without encountering any titan for a hundred years.
However, this serenity was quickly disturbed when a colossal titan vaulted through one of the outer walls.
Eren Yeager, the series' main character, decided he would kill every one of them after experiencing a terrible personal loss. He joins Survey Corps, a top-tier military force that battles titans outside of defended barriers.
Eren, along with Mikasa Ackermann and Armin Arlert, two of his close friends, joins the horrific battle against these massive man-eating titans and seeks to figure out a way to defeat them before the last walls are destroyed.
Why Attack on Titan is worth watching:
Brilliant animation, especially during fight scenes
An ideal storyline with incredible characters and plot twists
Great openings, endings, and background music
1. One Punch Man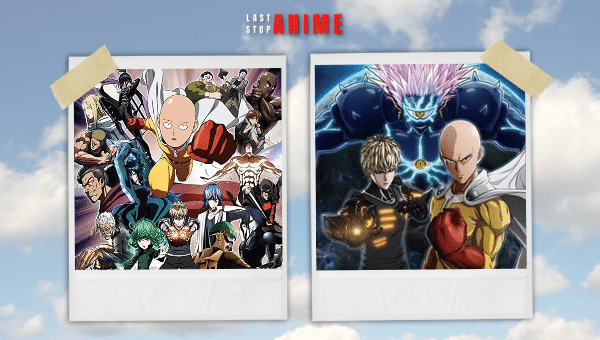 Genre: SEINEN, COMEDY, ACTION, PARODY
Episodes: 12
Watch It On: Crunchyroll, Hulu, Netflix
One-Punch Man is one of the most enjoyable anime series to watch. It is a superhero parody in which the main character is way too strong, making his life boring.
You will not find any romance in this anime. Rather, it is a perfect fusion of action and comedy that will make you watch the entire series in one sitting.
Synopsis: As the name suggests, the story is about a young man, Saitama, whose single punch is enough to defeat his opponents. To achieve such ability, he has undergone intense training for three years which causes him severe hair loss, and he becomes bald.
Funny enough, now that he has gained power, he has no worthy opponents who can challenge his abilities. As a result, he spends days becoming bored and effortlessly managing any difficulty thrown his way.
Later, Saitama meets a cyborg, Genos, who requests him to be his master and suggests that the two join the Hero Association to be recognized as heroes who actively participate in society's well-being.
To relive the excitement of battle, Saitama complies. The two meet new allies and confront more powerful rivals after joining the Heroes Association.
Why One-Punch Man is worth watching:
A perfect balance of comedy and action with no romance element
Outstanding animation quality
Excellent music, with standout combat themes in particular
Apart from these anime, there are countless anime without romance that you can try out. If you have watched all the above mentions on the list, We'd like to suggest some other classic, romance-free anime with zero fan service that you can also recommend to those who don't like romance anime.
K-On!
Lucky Star
Amagi Brilliant Park
Ergo Proxy
Ghost Hunt