Tokyo Revengers has grown to be one of the most loved new-gen series out there with a recently completed manga, popular anime and even a live-action film. It tells the story of a young man named Takemichi Hanagaki who gets the ability to travel back in time after a near-death experience.
Using this, Takemichi vows to save the life of his childhood love, one of the few people to ever show true kindness to him.
However, this is easier said than done, as the series revolves around gang members and the danger they cause to society.
With many wishing harm upon him, Takemichi must overcome his fear and weakness in order to protect those he loves.
Tokyo Revengers has a great blend of action, romance and comedy, but what manages to stick out in the series is its diverse cast members.
With no character being similar to another and all of them having their distinctive personalities, we get attached to almost all of them, even the minor characters.
In this article, we will be ranking the best Tokyo Revengers characters in terms of their writing and development.
20. Emma Sano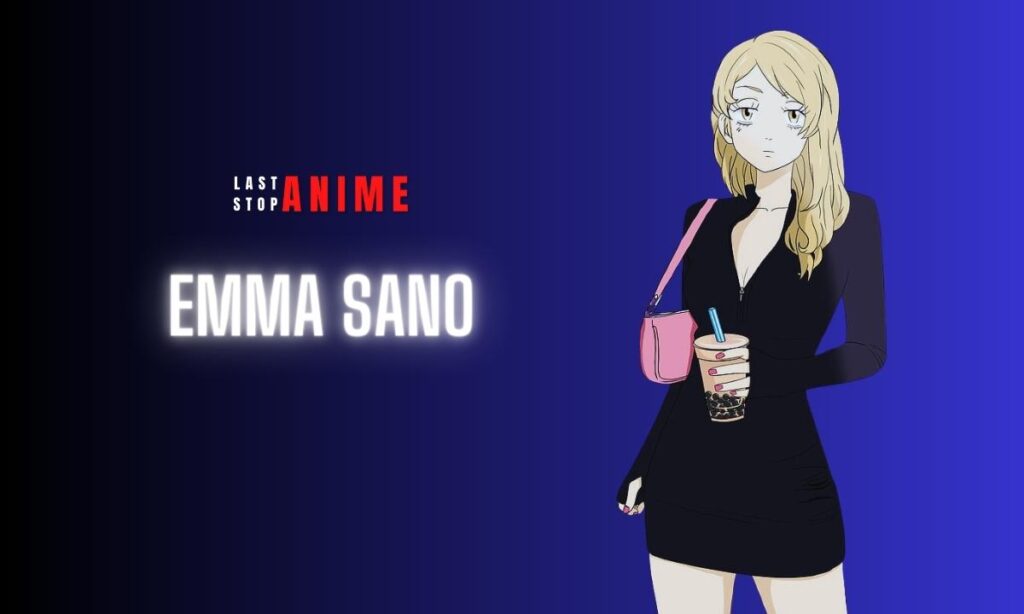 Age: 14(2005) and 26(2017)
Birthday: November 25, 1991
Emma is Mikey's half-sister and one of the most feminine characters of the series in terms of her demeanor and design.
She is kind-hearted but also childhood in several instances, especially when it comes to matters regarding her romantic life.
Being attracted to Draken, one of the founding members of the Tokyo manji gang, she would often act flirtatiously around other characters in hopes of getting him jealous.
In addition, she is also a very loyal member who obeys everything that Mikey tells her without questioning it.
All in all, she is a very necessary addition to the series while providing a much-needed change in flavor compared to the other violence-loving characters.
19. Naoto Tachibana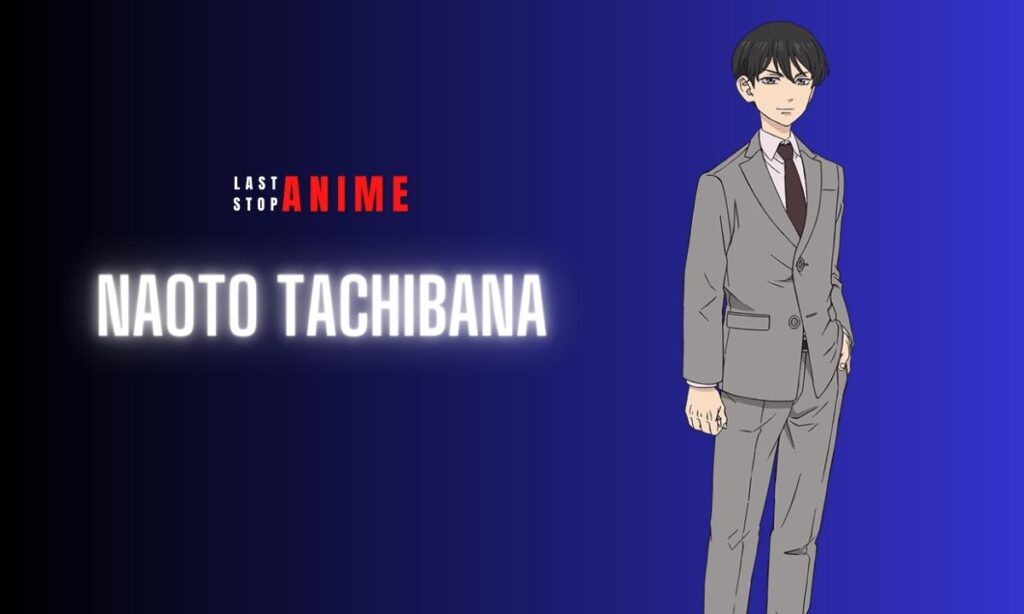 Age: 13(2005) and 25(2017)
Birthday: April 12, 1992
Naoto Tachibana is the brother of Hinata Tachibana as well as one of Takemichi's friends.
Being one of the few people aware of Takemichi's ability to time travel, and as a talented detective, he works with him in order to save Hinata from her dreary fate.
Naoto is a no-nonsense character who gets straight down to business and has a very serious personality.
In the present timeline, he is one of the few people who supports and believes in Takemichi while helping him in any way possible.
As Hinata's younger brother, this is mostly related to saving his sister, as he himself works very hard to find possible clues.
18. Hakkai Shiba
Age: 14(2005), 17(2008) and 26(2018)
Birthday: September 4, 1991
Hakkai Shiba was a second-division vice-captain of the Tokyo Manji gang who was later made to join the Black Dragons under orders from his elder brother, Taiju Shiba.
While he is one of the lesser talked about characters in the anime series, Hakkai gets his moments of shine during the Christmas showdown arc as well as constantly impressing with his fighting skills.
Contrary to his brother, Hakkai is also a very friendly person who helps others in times of need.
He hopes to protect his sister from any danger while constantly putting himself in the line of fire for those he cares about.
17. Shinichirou Sano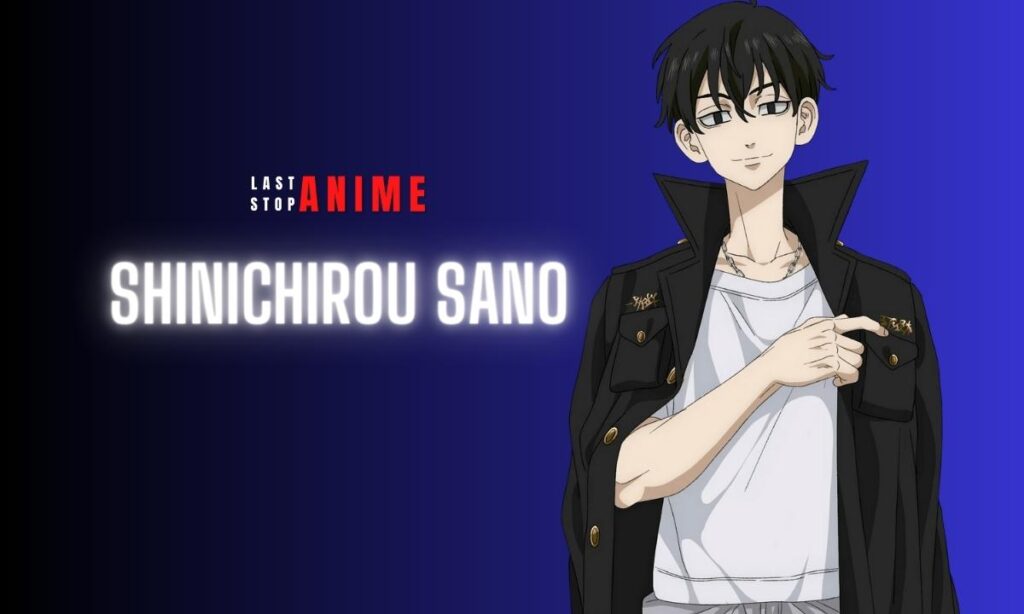 Age: 23(2003) and 36(2017)
Birthday: August 1, 1980
Shinichirou Sano is an extremely humble and likable person who is the elder brother of Mikey and Emma.
Being the founding member of Black Dragons, one might mistake him for having a lot of physical strength. In reality, he is the exact opposite, often referred to as "The Weak King."
He is one of the kindest and most caring characters in the entire series, and even after retiring and becoming a former member, he would still wishes for the best for all his gang members and help them in any way possible.
Despite his weaknesses, his charisma brought many people with strong fighting skills under him while making him a legendary leader during his time.
16. Rindou Haitani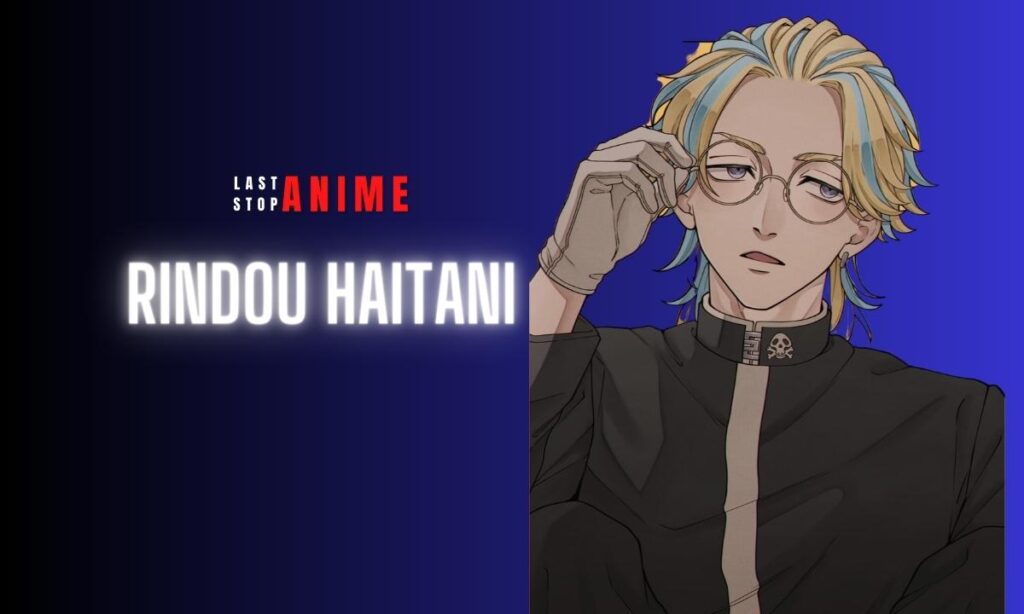 Age: 18(2006), 20(2008) and 30(2018)
Birthday: October 20, 1988
With his unique hair color and distinguishable round glasses, Rindou is one of the more recognizable Tokyo Revengers characters.
As a vice-captain of the Kanto Manji gang, Rindou is a very tough guy who is often unsympathetic.
He uses his authority with a firm hand and is also often arrogant and sadistic.
Rindou Haitani tends to go overboard in his fights while doing whatever it takes to win, putting him in juvenile prison at a young age.
Since his introduction during Toman's fight against the rival gang, Valhalla, he has gained a huge fanbase due to his complex nature.
15. Ran Haitani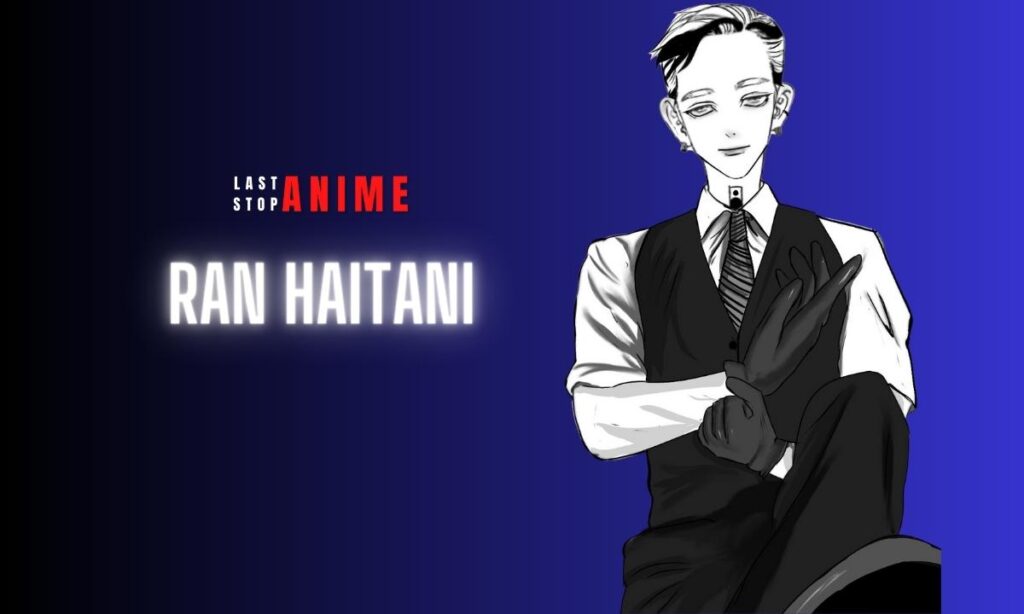 Age: 19(2006), 21(2008) and 31(2018)
Birthday: May 26, 1987
Ran is the older brother of Rindou but is extremely different from his sibling.
Due to his independent nature that had little disregard for everyone other than a few in his close circle, most people don't have a very deep understanding of Ran.
One aspect where he is similar to his brother is their philosophies on fighting, as both are willing to use any tactics and underhanded approaches to defeat their opponents.
The Haitani brothers are believed to be strong enough to defeat a gang all on their own, making their loyalty very crucial for anyone during a fight.
Due to this, despite their limited screen time as cast members in the first season, they were able to leave a long-lasting impact on the minds of the audience members.
14. Souya Kawata
Age: 16(2005), 19(2008) and 29(2018)
Birthday: May 25, 1989
Referred to as Toman's Dark Horse, Souya Kawata was an instant hit among fans since his introduction early on in the series.
He is the younger brother of Naoya Kawata and also the fourth-division vice-captain of the Tokyo Manji gang.
A major reason for his popularity was his great character design that showed off his big, curly hair and his traits of showing veins whenever he snarls, which gave him the popular nickname "Angry".
While this might lead others to believe that he loves fighting and looks for an opportunity to throw hands, it is the opposite.
Souya loves a peaceful and calm atmosphere where none of his friends gets hurt.
He also never fights unless there is no other option, as in addition to getting hurt, he also doesn't like to inflict pain upon others.
After a point where his friends get hurt, however, he goes into a crying state where he isn't himself but much stronger, allowing him to defeat strong opponents with relative ease.
13. Hajime Kokonoi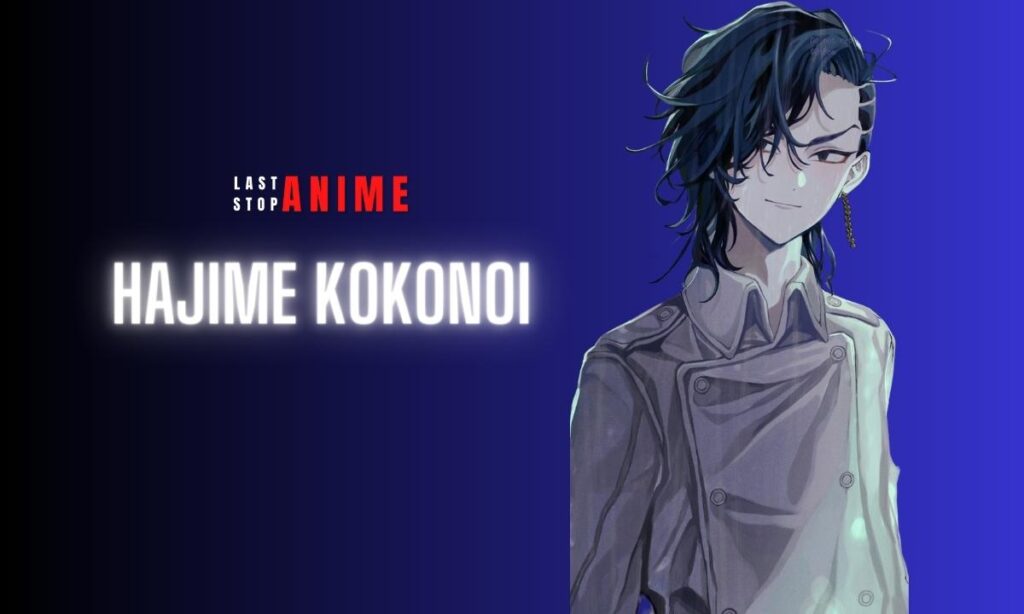 Age: 15(2005), 18(2008) and 27(2017)
Birthday: April 1, 1990
Hajime Kokonoi is one of the smartest characters in Tokyo Revengers, especially regarding matters related to money.
With his tall and lean body, he has an unmistakable presence and is always calculating in his mind.
His obsessive behaviour is, however, attached to a tragic childhood and life that might leave the reader in tears.
Having to pay for a friend's operation, he gets roped into an illegal life where several gangs end up using him for their benefit.
While he certainly has no incredible strength, his development and character arc are bound to strike a deep cord among fans.
12. Seishuu Inui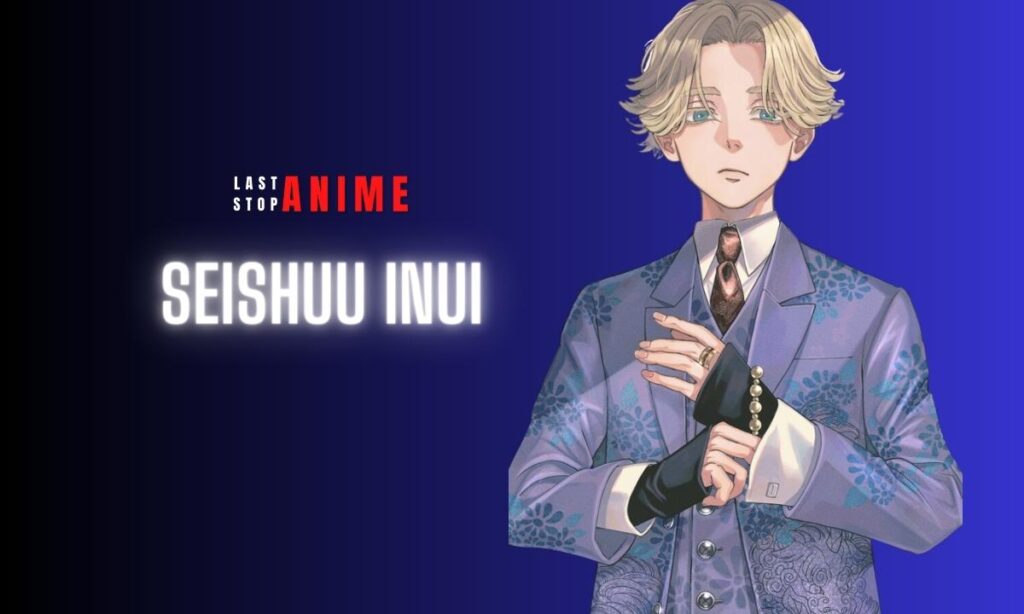 Age: 16(2005), 19(2008) and 29(2018)
Birthday: October 18, 1989
Seishuu Inui is a former Black Dragons member who became the first division captain of the Second Generation Tokyo Manji gang.
He spent his childhood days along with Hajime Kokonoi, his childhood friend and his sister, until a tragic incident.
However, Kokonoi is still one of the few people he truly trusts.
Along with this, Seishuu is also a very quiet and inexpressive character who hardly ever breaks his stoic nature.
This doesn't mean he never acts out of turn, as he openly shows if he is unhappy with a decision or person, even if it causes harm.
Known as Inupi by his close ones, he is a huge fan of Shinichirou Sano, who gave him his mechanical knowledge.
11. Nahoya Kawata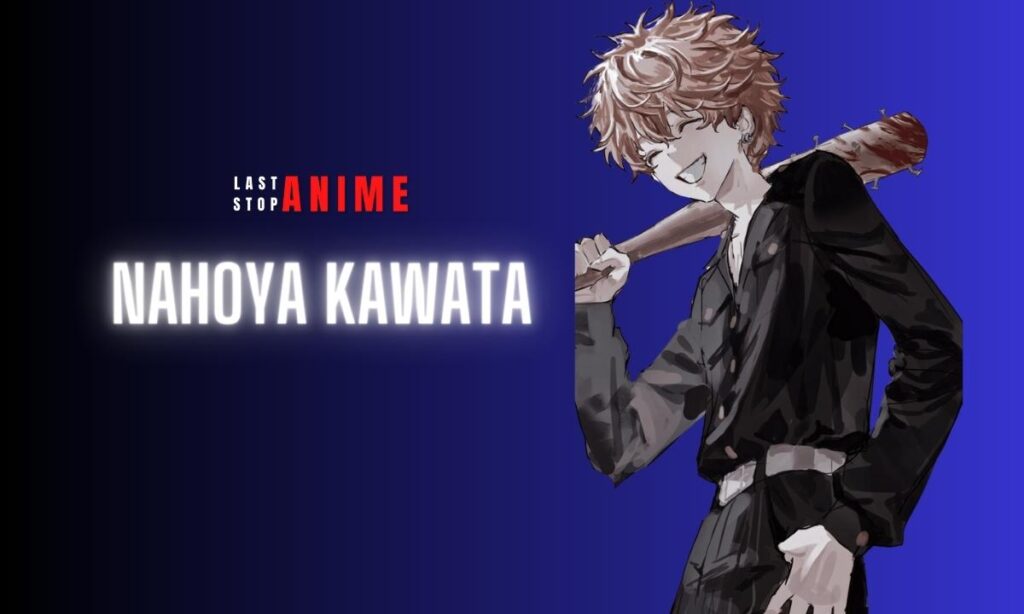 Age: 16(2005), 19(2008) and 28(2017)
Birthday: May 25, 1989
Nahoya is the twin brother of Souya Kawata and was among the higher-ranking members on his introduction in the first season.
Like Souya, Nahoya has distinguishable curly hair of peach colour and can always be seen with a smile on his face, so he got the nickname "Smiley".
Due to this, others always find it hard to find out his true emotions and intentions as he always masks it up with a smile.
His protective nature is no secret, though, as he strives to keep his brother safe and is extremely loyal to Mikey.
While he might not be as sadistic as several others in the series, Nahoya loves fighting and admires a strong opponent who pushes him to his limits.
Due to this, he has gained enough strength to be acknowledged as one of the Tokyo manji gang's strongest members capable of turning the tide whenever he wants.
With their unique personalities and traits, the two siblings have found a place in the hearts of all Tokyo Revengers fans.
10. Shuuji Hanma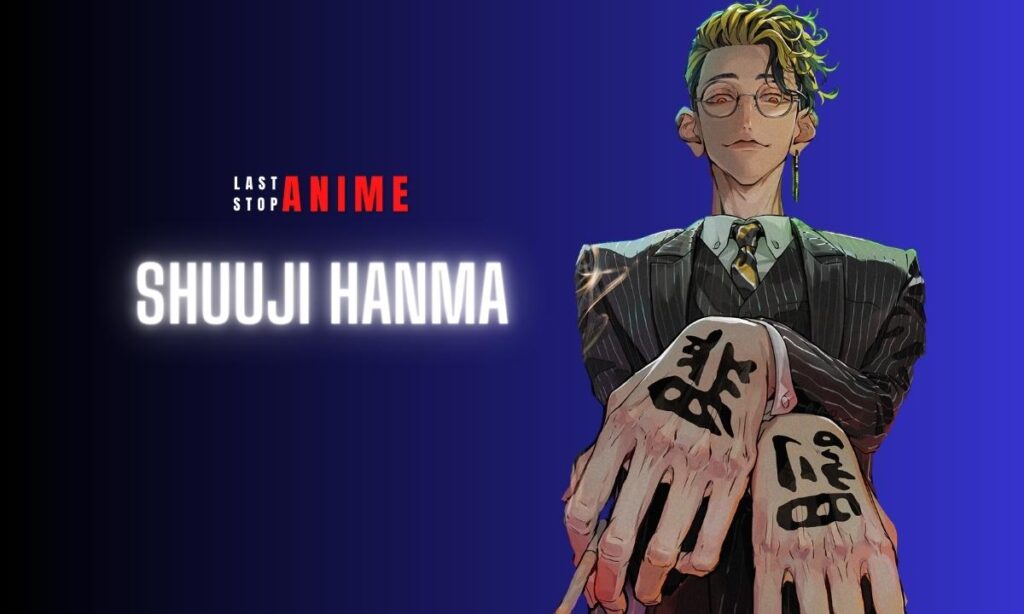 Age: 16(2005), 19(2008) and 28(2017)
Birthday: October 27, 1989
Shuuji Hanma is one of the most hated characters in Tokyo Revengers who played a major part in having Hinata killed in the present day after Takemichi worked so hard to bring her back to life.
As the acting moebius leader, he constantly searches for excitement and acts out in his quest for an adrenaline rush.
Due to his extremely powerful fighting skills, however, he always misses having a good fight, due to which life gets boring for him.
This changes when he runs into the evil genius known as Tetta Kisaki, who brings back a spark to his life.
Playing a huge role in all his plans, especially the Bloody Halloween incident, Shuuji loves causing pain and being used by Tetta since they bring joy to his life again.
While one may think he has no redeeming qualities, Shuuji is, in fact, very loyal to his close friends and allies.
9. Tetta Kisaki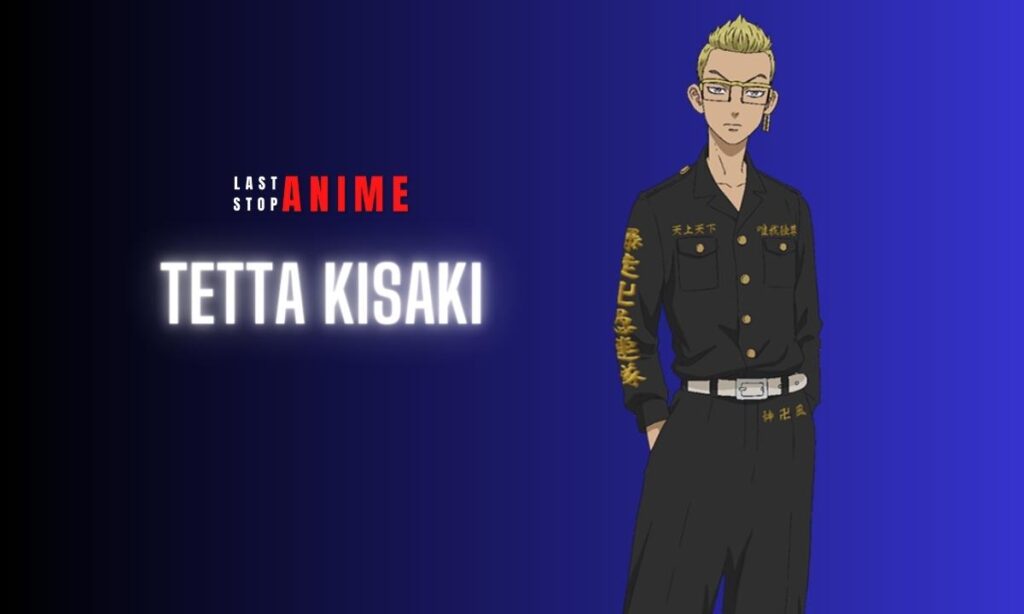 Age: 13(2005) and 25(2017)
Birthday: January 20, 1992
Tetta Kisaki is one of the best-written characters in Tokyo Revengers who shows a great antagonist's impact on elevating a series.
After failing to woo Hinata Tachibana, he becomes obsessed with her and decides that the only way to win her over is by becoming the top delinquent in the country.
However, this is not all there is to his character, as Kisaki is a mastermind in every sense of the word.
Despite not having Takemichi's powers of time travel, he has outsmarted him on several occasions while causing grief to several people.
He also does not easily form attachments while seeing people as nothing more than tools for him to control.
To achieve his huge ambitions, he was able to fool both Mikey and all of the Tokyo Manji gang to help him rise to the top.
With stellar work from the voice actors of Kisaki and those who surround him, the nature of his actions only gets enhanced.
Due to this, he was able to steal the spotlight in the first half of Tokyo Revengers while showing the writing potential of Ken Wakui.
8. Hinata Tachibana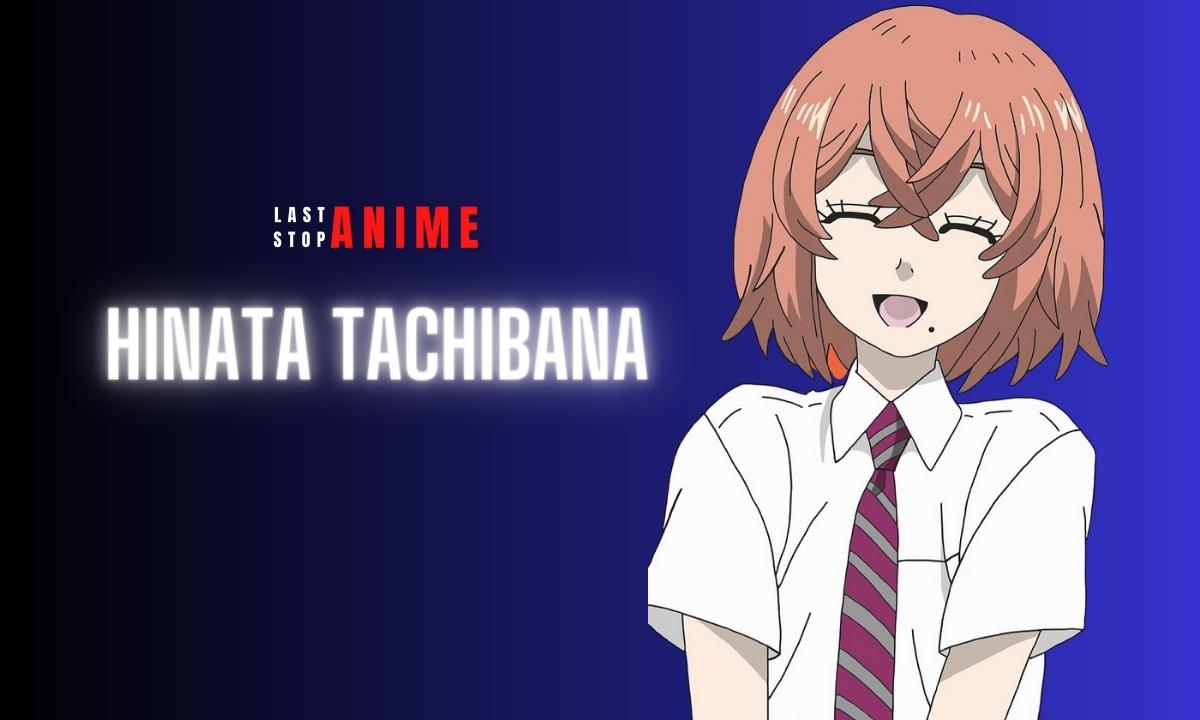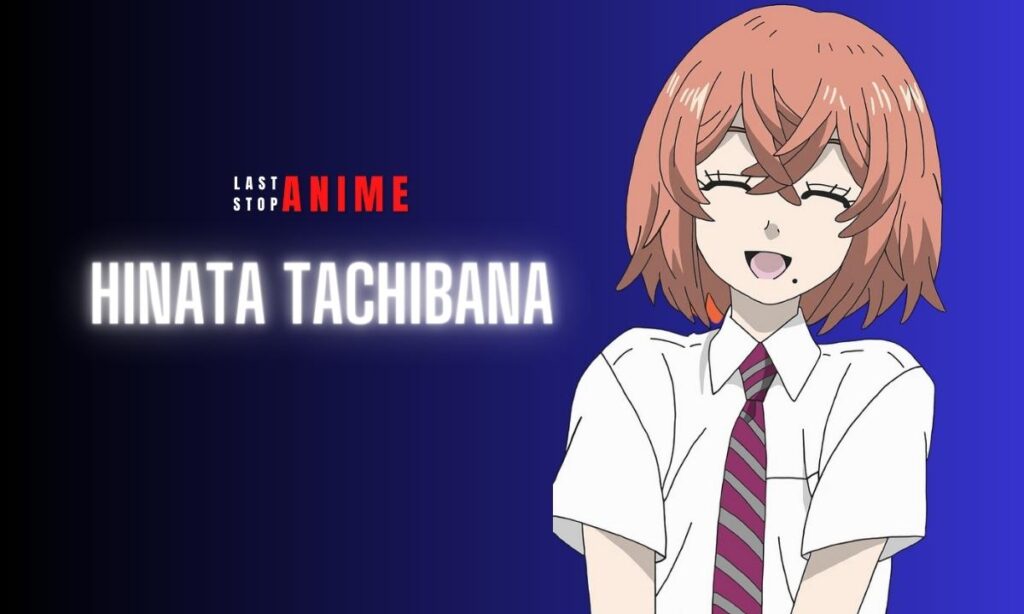 Age: 14(2005), 17(2008) and 26(2017)
Birthday: May 21, 1991
Hinata Tachibana has been Takemichi's girlfriend since their middle school days and is also his main motivation for time travelling.
While she might not have a lot of physical strength, she is one of the mentally strong individuals in the entire series who cannot stand injustice and always stands up to bullies, especially when they are picking on Takemichi.
She also has a very extroverted personality that can get along with anyone, pushing them to be the best version of themselves.
Takemichi realizes the value she possesses not just to him but to the lives of so many others, which is why he constantly overcomes his fear to save this one-of-a-kind person.
With her kind personality that perfectly balances out everyone else's extravagant and violent nature in the anime series, she is the perfect female lead character one can hope for.
7. Kazutora Hanemiya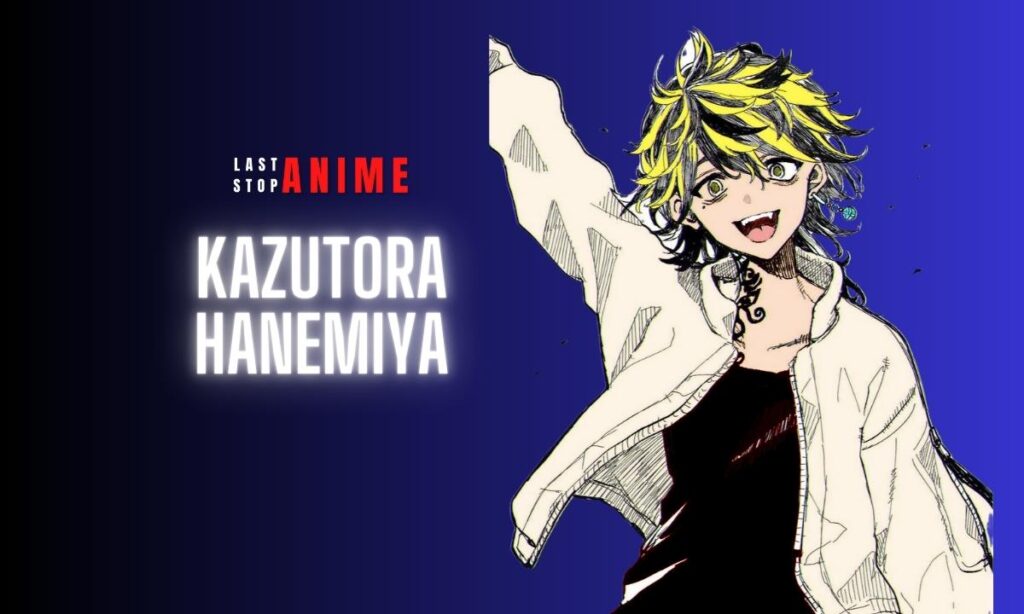 Age: 15(2005) and 27(2017)
Birthday: September 16, 1990
Kazutora Hanemiya is yet another one of the tragic characters in Tokyo Revengers, who also happens to be one of the founding members of the Tokyo Manji gang.
Due to a sad childhood where he received no love from his parents, he has deep attachment issues, leading to heavy insecurities.
In addition, he is also an extremely irritable and sadistic person who can't stand seeing other happy families and often even takes out his frustrations on friends.
His deranged and unstable nature makes him more dangerous as he believes there is nothing wrong with killing one's enemies and even blames Mikey for the death of Shinichirou.
This eventually makes him end up in a detention centre where he spends years answering for his crimes.
However, Kazutora also gets a happy ending as he grows up to become a capable individual who regrets his past actions and wishes to make amends for them.
He is extremely loyal to his close ones and the Tokyo Manji Ganga while also showing a lot of care for Mikey,
6. Takashi Mitsuya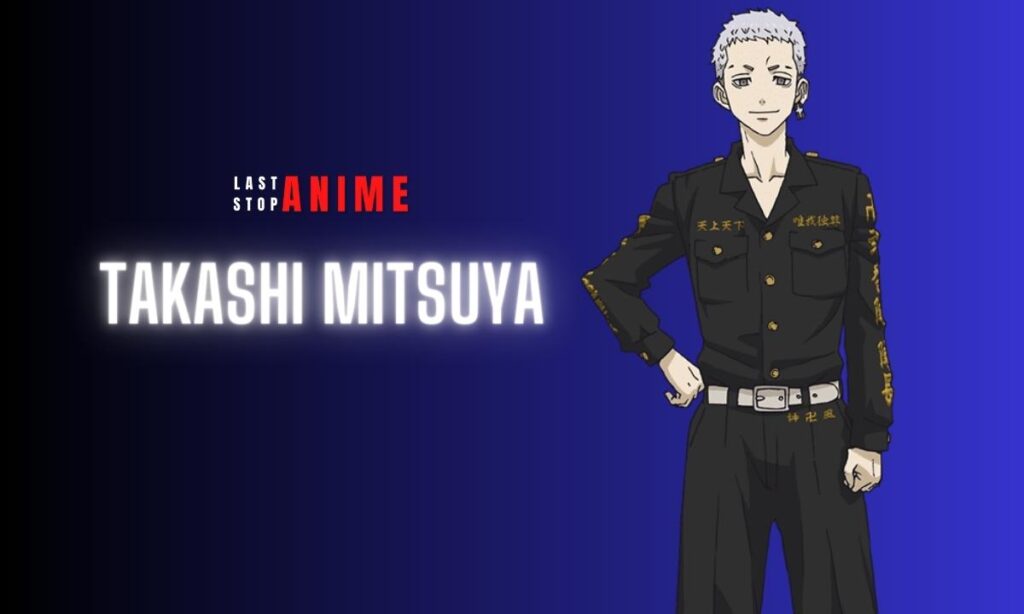 Age: 15(2005), 18(2008) and 28(2019)
Birthday: June 12, 1990
Every great series has a calm and mature person who acts well ahead of his age while serving as a source of comfort for others.
Takashi Mitsuya takes on this role in Tokyo Revengers with his composed and welcoming demeanour.
He is one of the most likeable characters in the series with his down-to-earth mannerisms that always wish for peaceful solutions rather than leading to violence.
At the same time, Takashi is also very protective of his two siblings and the Tokyo Manji gang members he considers as close as family.
We see him get angry whenever any of them face any issues and are even willing to fight for them no matter who the opponent is.
5. Keisuke Baji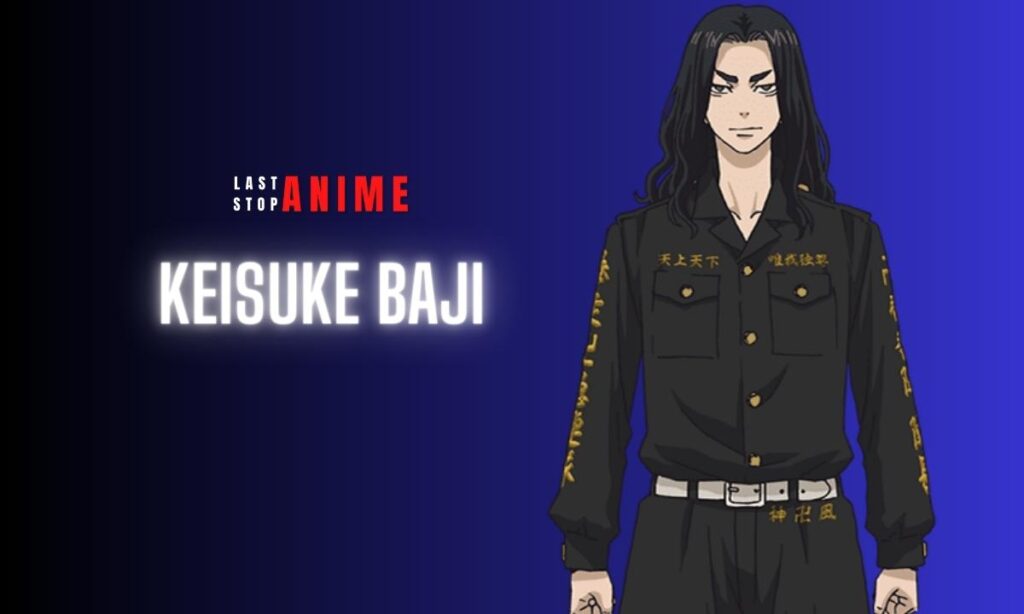 Age: 13(2003), 15(2005) and 26(2017)
Birthday: November 3, 1990
Despite his limited screen time in Tokyo Revengers, Keisuke Baji is still one of the most memorable characters that audiences instantly fell in love with.
As one of the founding members of the Tokyo Manji gang and the protagonist of his spin-off, Baji is an extremely loyal and honourable person who would do anything for his friends, even if it meant sacrificing himself.
He also has a wild side that craves a good fight and rushes head first into the heat of battle.
While this might make him seem foolish, Baji is also cleverer than many others while fooling everyone into thinking he betrayed Toman to join Valhalla.
By always keeping the well-being of others in mind and prioritising his friends above all else, it is no surprise that Keisuke Baji is in the Top 5 of this list.
4. Chifuyu Matsuno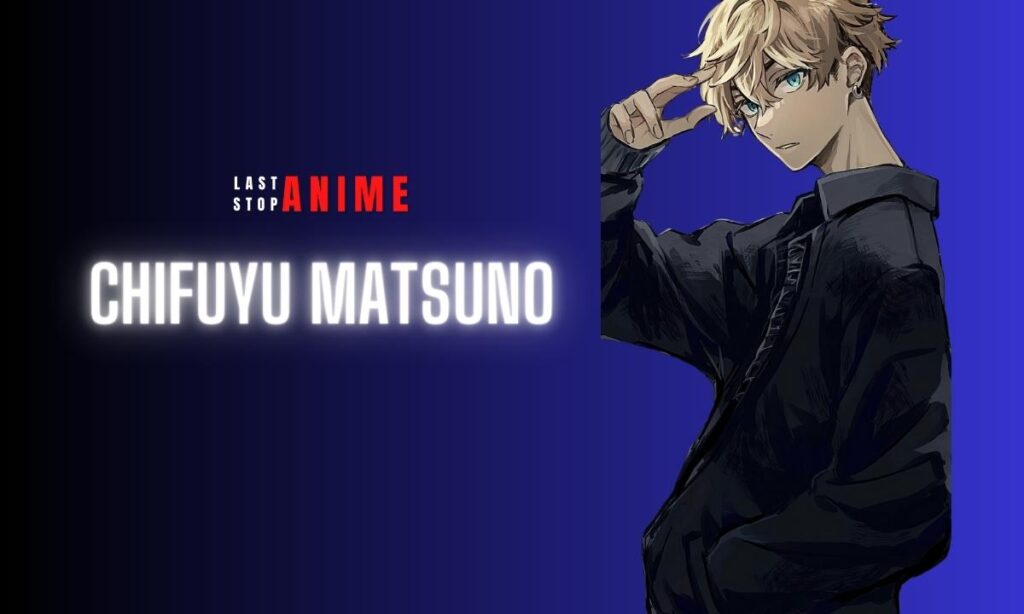 Age: 14(2005), 17(2008) and 26(2017)
Birthday: December 19, 1991
Along with Baji, Chifuyu Matsuno is yet another person who made his way into the hearts of fans with his devoted and righteous behaviour.
Chifuyu is also one of the people close to Takemichi and always looks out for him while advising him between right and wrong.
He is usually calm but loses his temper whenever his friends are in danger.
Chifuyu also refuses to harm those close to him and always thinks things through before acting.
While he looks to avoid fighting if possible, Chifuyu is also very strong, as we've seen the fight against Hanma and several others multiple times in the Kanto incident.
This even led him to inadvertently take over his school while being a source of fear to many.
3. Ken Ryuguji
Age: 15(2005), 18(2008) and 27(2017)
Birthday: May 10, 1990
Ken Ryuguji, more commonly known as Draken, is one of the main characters in Tokyo Revengers, the best friend of Mikey and a good friend of Takemichi Hanagaki.
Draken is much more mature than those around him but is also impulsive when fighting, as he seeks out strong opponents and doesn't pay much attention to those he considers weak.
He stays very true to his ideologies and doesn't mind opposing Mikey when he believes he is wrong, often leading to internal conflict.
Most people love Ken ryūgūji because his caring side spares no expense to protect what he loves.
Draken has incredible strength, showcased in his fight against the Moebius members but is willing to accept when he is wrong.
Due to these many facets, he has been one of the most appealing factors of the anime.
2. Takemichi Hanagaki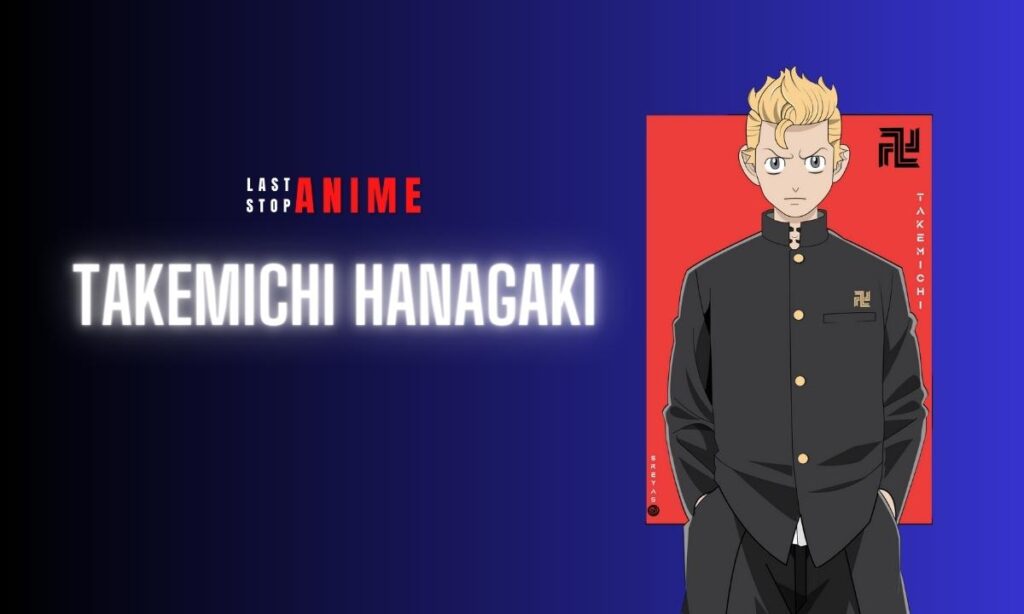 Age: 14(2005), 17(2008) and 26(2017)
Birthday: June 25, 1991
Takemichi Hanagaki is the main protagonist of Tokyo Revengers, known and loved by most fans as the Crybaby Hero.
This is because he is extremely weak and cowardly, but despite that, he persistently keeps moving forward to save Hinata, his childhood girlfriend.
We watch his incredible journey through the delinquent world as he faces many pain and tragedies to achieve his objective.
His character development is one of the best things about the series as we watch him grow to care about many people and even time travel to protect them, such as when he wanted to Save Draken and even the many times he protected the Tokyo Manji gang from potential disaster.
The inspiring life and adventures of Takemichi have earned him the second-best character in Tokyo Revengers.
1. Manjirou Sano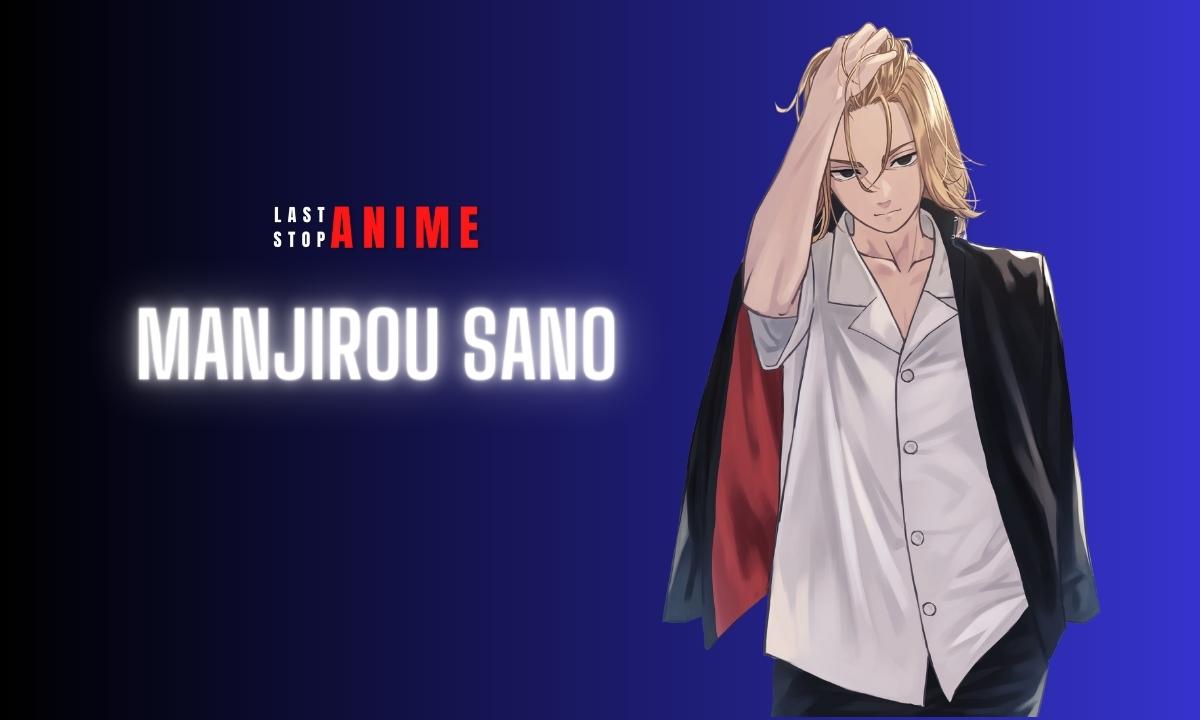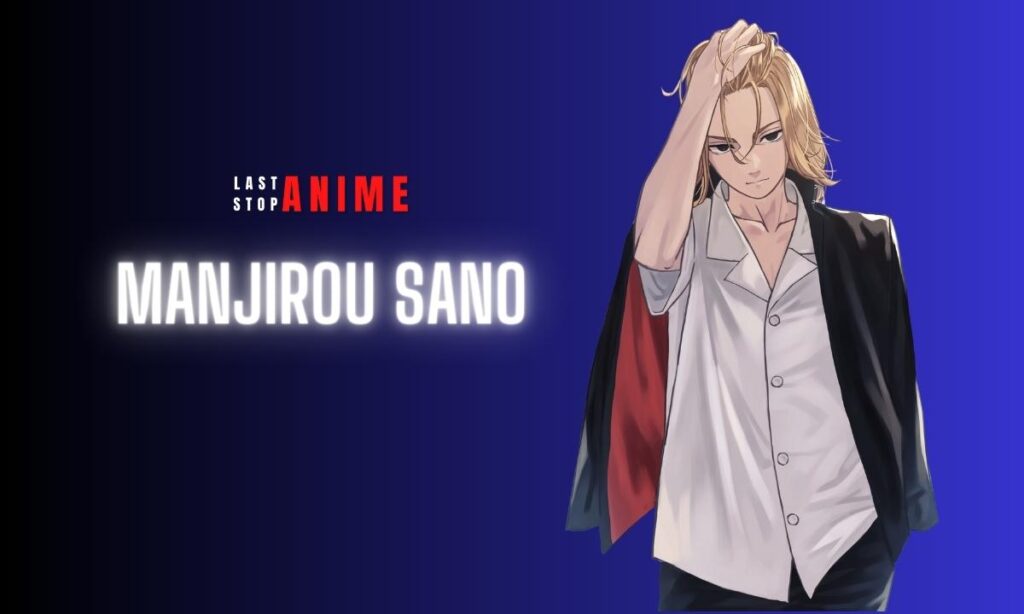 Age: 15(2005), 18(2008) and 28(2018)
Birthday: August 20, 1990
The incredibly complex yet loveable Manjirou Sano, more popularly known as Mikey, is undoubtedly the best character in Tokyo Revengers.
He is a ridiculously powerful person who is feared by almost everyone in the anime, to the point where he is considered unbeatable.
Mikey is very carefree and fun in his general life. Still, as the leader of the Tokyo Manji gang, who is burdened with responsibility, he becomes very serious while having an imposing presence.
He cannot stand those who would harm his friends and immediately hunts them down to make them pay.
Behind this mask of his caring personality, however, lies a deep layer of darkness that slips out occasionally and causes him to cross the line against not just his opponents but also his allies.
With the writer, Ken Wakui, making sure to write him right from his introduction to the conclusion immaculately, most people agree that Mikey is one of the best characters in Tokyo Revengers and anime.