Anticipation is high as BOFURI anime fans await the highly anticipated Season 3. After the success of Season 2, the show will be back/ again with an entertaining storyline featuring new action and more characters that fans will surely love.
Since the release of Bofuri season 1 in early 2020, this anime series has won the hearts of many people, making them fans of the series.
Bofuri is an anime that blends in isekai and gaming in one, but its unique plot makes it stand out.
The story is about a girl named Maple who starts playing an MMORPG or virtual reality game. She then thinks it's better to "max out my defense than attack" and does so.
Her decision leads to many funny and unexpected moments which crack up the audience with laughter.
Based on the Light novel series, the first season attracted great interest from the fans and Ever since the second season aired, fans have eagerly awaited the third season.
Join us as we go through all that is needed to know about the new season of Bofuri anime.
Will There Be Bofuri Season 3? All You Need To Know
Bofuri Season 3 Release date
Bofuri: I Don't Want to Get Hurt, so I'll Max Out My Defense Season 2 ended recently, and we are unlikely to see the third season being announced soon.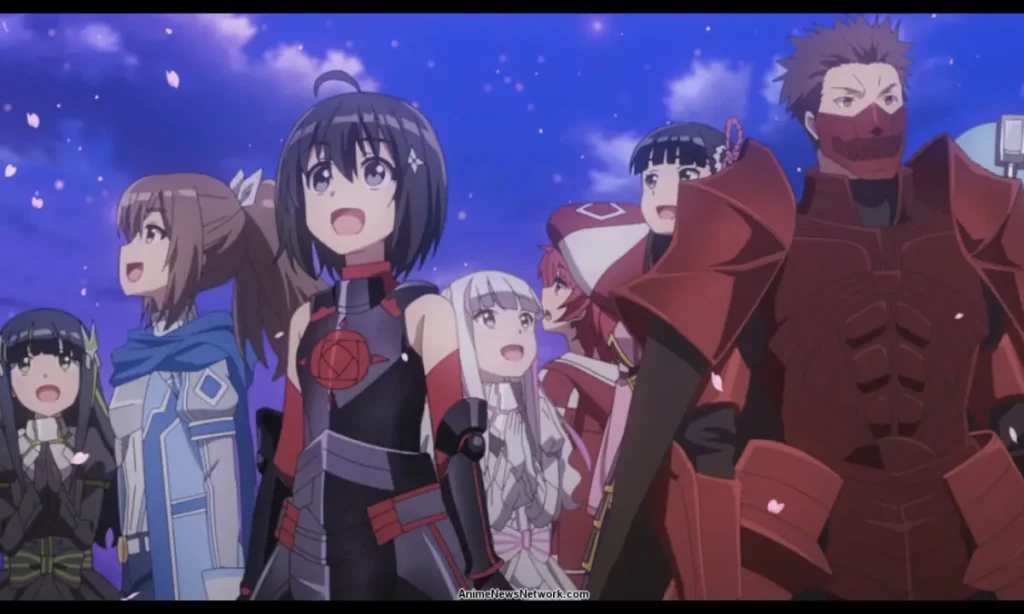 The show's creator and production company, Silver Link, has not released any confirmation that whether the series will be renewed for a third season following its conclusion. However, Bofuri will definitely return for a third season.
The season 2 final episode introduced four new characters and introduced new characters giving a major tease for the third season.
The Japanese light novel series created by Yuumikan is still in progress, with 15 volumes as of April 2023. Some fans say the anime adaptation's second season covers Volume 10.
In terms of content, there is enough source material for one or two more seasons. So the series needs a return if it will be a fair material change.
The release date of Bofuri season 3 will probably be given at the end of 2023 or early 2024.
Bofuri Season 3 Cast
If there aren't any complications, the Bofuri Season 1 and 2 cast will likely return to resume their role in the new Bofuri Season 3.
Directed by Shin Oonuma, the screenplay was written by Fumihiko Shimo; the series features veteran voice actors who have worked on anime shows such as Spy × Family and Ghost Slayer: Yabai. The cast is as follows:-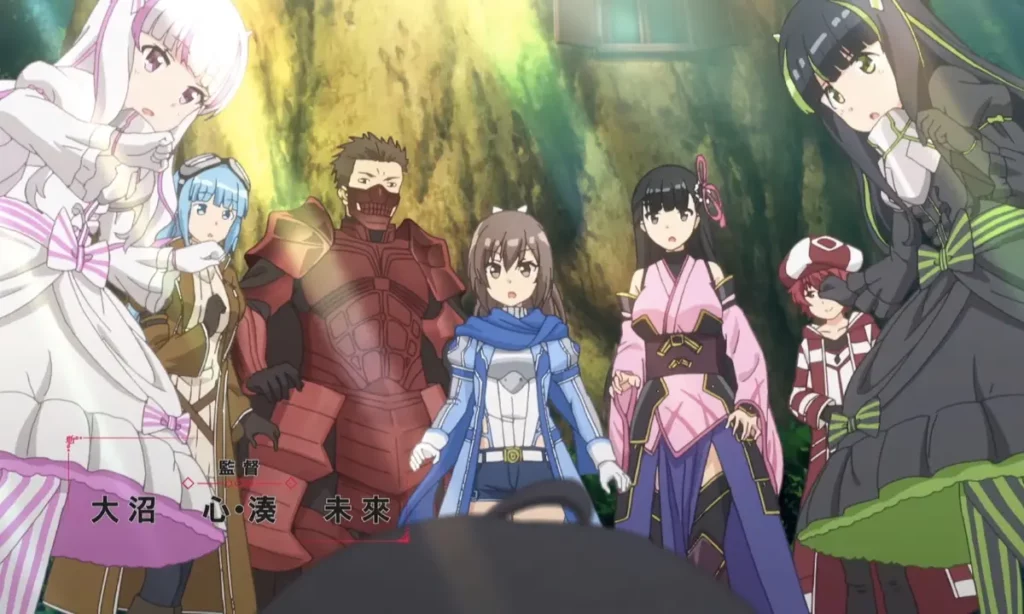 Mapl/ Kaede Honjō Voiced by: Kaede Hondo(Japanese); Megan Shipman(English)
Sally/ Risa Shiromine Voiced by: Ruriko Noguchi(Japanese); Jad Saxton(English)
Kasumi Voiced by: Saori Hayami(Japanese); Tia Ballard(English)
Kanade Voiced by: Satomi Arai(Japanese); Brittney Karbowski(English)
Kuromu Voiced by: Noriaki Sugiyama(Japanese); Anthony Bowling(English)
Iz Voiced by: Satomi Satō(Japanese); Caitlin Glass(English)
Mai Voiced by: Ai Kakuma(Japanese); Sara Ragsdale(English)
Yui Voiced by: Nanaka Suwa(Japanese); Kristen McGuire(English)
Syrup Voiced by: Miyuri Shimabukuro(Japanese); Natalie Hoover(English)
Obor Voiced by: Akiha Matsui; Samantha Herek(English)
Payne Voiced by: Kensho Ono(Japanese); Clifford Chapin(English)
Dread Voiced by: Takumi Yamazaki(Japanese); Mike McFarland(English)
Frederica Voiced by: Ayana Taketatsu(Japanese); Lindsay Seidel(English)
Drag Voiced by: Nobutoshi Canna(Japanese); Jarrod Greene(English)
Mii Voiced by: Rina Satō(Japanese); Terri Doty(English)
Shin Voiced by: Kappei Yamaguchi(Japanese); Derick Snow(English)
Marx Voiced by: Akira Ishida(Japanese); Aaron Dismuke(English)
Misery Voiced by: Yūko Minaguchi(Japanese); Morgan Garrett(English)
Drazō Voiced by: Sakura Tange(Japanese); Monica Rial(English)
These voice actors have done an amazing job in Bofuri Season 1 and 2 with the way they have voiced the characters to express their emotions. Fans hope they do the same in the third season.
Bofuri Season 3 Trailer
Till now, there have been no official release date nor official trailers from the silver link. There are a lot of rumors about Bofuri Season 3, and many fan forums have threads discussing the issue.
Fans say they'd like to see more stories about the main characters and learn more about how they interact in the new season.
As there is yet to be an official announcement, the premiere date of the anime series or trailer is yet to be given.
As we wait anxiously for the third season of the Bofuri series, let's revisit season 1 and season 2.
Bofuri season 1 Overview
Bofuri is an abbreviation of I don't want to get hurt, so I'll max out my defense season 1 aired in 2020. Season 1 introduces us to main character, Kaede Honjou, also known as Maple.
After entering NewWorld Online, Maple chose to devote all her points to defense and inadvertently created a strong tank character.
This unconventional game leads to incredibly hilarious events as Maple discovers his unique and unexpected abilities to become one of the strongest characters in the game.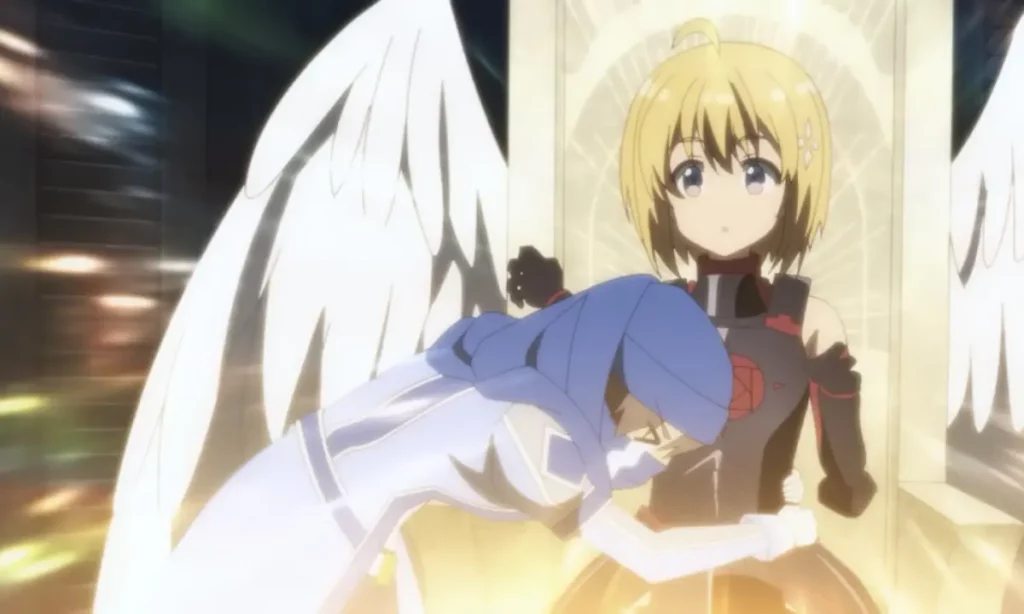 The first season also gives a good explanation of game mechanics and skills which is another attraction of the series.
As Maple explores the virtual world, she discovers various skills and abilities, each more creative and curious than the other.
From transforming into a giant tortoise to growing angels, amaze onlookers. Anime's creative and exciting gameplay mechanics create a sense of wonder and excitement, making every new encounter or skill a great experience.
One of Bofuri's greatest strengths is his sociability and friendliness. While the Bofuri anime series mostly focuses on Maple's adventures, it also highlights her bonds with other players.
Bofuri emphasizes the importance of relationships and community service activities, whether it's her relationship with Sally, her trust in friends, or her interactions with NewWorld Online residents.
These relationships show us that online gaming can positively affect relationships.
Bofuri's colorful animations add to its overall appeal. Captivating character designs reflect each character's unique personality. The action sequences are beautiful, and the depiction of Maple's emotional intelligence is visually stunning.
The first season's success lies in his ability to combine fun, adventure and friendship in a fun and engaging way. as the audience dives and craves for the next season.
Bofuri Season 2 Overview
The Season 1 final episode of "Bofuri" saw Maple Tree become the last team standing in New World Online's new community event. Taking on their arch-rivals Excalibur, Maple Tree's limits were tested in an epic match.
Finally, though, it comes down to Maple and Payne. Although Payne managed to end Maple's health, the marching rook still drew the ace in the hole, as was common.
Using her latest OP ability, Maple helped to deal with still-strong guilds, preventing the other team (Fire Emperor) from winning and securing Maple's third rank.
The event is over, and Maple invites everyone (including the enemies) to join the celebration.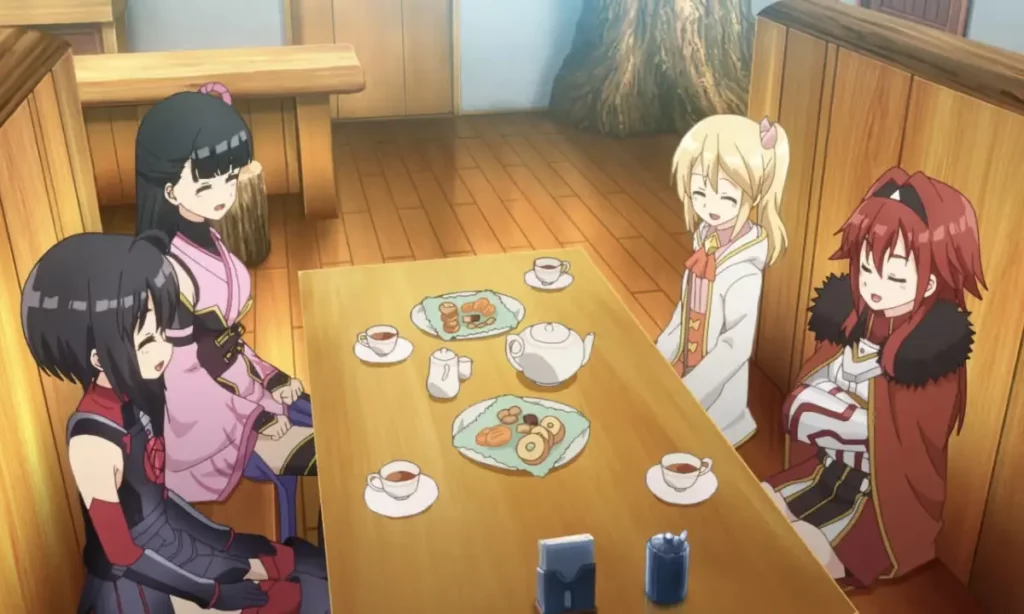 As Maple returns from the cold, the guild members must explore level 5 without her. When Maple finally gets a chance to meet Level 5, the friends realize that Level 6 is on the way, but this time it's Sally who can't get in.
The seventh event begins, a tower battle with many difficulty levels. Maple and Sally teamed up for the highest level, giving the game manager more rewards than they expected after the eighth event kicked off.
The Maple Tree members are doing their best to make the most of their new story, hoping to finish the Main Event on top.
The eighth event begins with teleporting the player in all directions, darkness engulfing some of the center party, and the map's incapacity. Most importantly, those who survive the first-night fight alone or with members of rival guilds.
Maple, the Knights of the Sacred Sword, and Emperor Yan gathered at Maple Base. Different members from the three guilds fight monsters to win various rewards on the event's second night.
Season 2 of the show was full of surprises that kept viewers nervous. The main characters learn to connect as they form real relationships and support each character's success or failure as the story progresses.
Everything in Bofuri season 2 is top-notch, with great visual effects and sound design helping create a great experience for audiences.
As the final episode of the season aired on April 19 2023, fans are already hungry for the Bofuri season 3 release.
Bofuri Season 3 Story (Spoilers)
The first season concluded with Maple defeating the other holy swords and moving her guild to third place. Season 2 continued from where Season 1 left off. The second season showed us the 7th and the 8th event, where all the guilds had to work together for survival.
While the anime doesn't reveal what Maple and his friends are up to next, we know that Silver Link has a lot of material to tap into. While there are some differences between anime, manga, and novel, "Bofuri" is mostly based on canon in all the seasons.
Also, all other adaptations of this story are in progress, and the anime's first season concludes in volume 4 of the 15-part light novel .
Season 3 will continue as Maple and his friends embark on a new mission and explore uncharted lands in the "NewWorld Online" game world.
This can include facing powerful enemies, uncovering hidden secrets, and encountering unique challenges that test your skills and teamwork.
The creators of "NewWorld Online" may offer expansion packs or updates that introduce new locations, dungeons and features.
This will allow Maple and her friends to venture into new areas and experience new contexts, providing opportunities for growth, new talents and fun adventures.
New opponents or threats will appear in the game world, which will cause great difficulties for Maple and his friends.
This could be a strong player, an opponent, or even an NPC with an unexpected ability. Dealing with this threat will require Maple to hone her skills and forge partnerships with other players.
Season 3 may also explore the game's potential impact on the real world. This may reflect the result of spending too much time in the virtual world, the conflict between virtual and real life, or even technology-related issues affecting gaming and reality.
These are just a few of the possible scenarios in Bofuri season 3. In the absence of an official announcement, it is impossible to know in which direction the producers will take the series.
Fans will have to wait for an announcement or update from the production team to learn more about the potential storyline for Bofuri season 3. Let's hope the highly anticipated newest season of Bofuri returns by next year.