Have you ever wondered which anime characters have the same personality type as you? Well, if you are of the ENTP personality type, here is a list of ENTP anime characters.
What Is The MBTI® Personality?
An insightful, self-reported assessment called the Myers-Briggs Type Indicator® (MBTI) determines a person's psychological preferences and personality type.
This assessment aims to place respondents into one of four groups depending on how they view the world and make decisions, allowing them to understand better and explore their personalities.
Click on the image below to know about the anime characters of your specific MBTI Personality Type.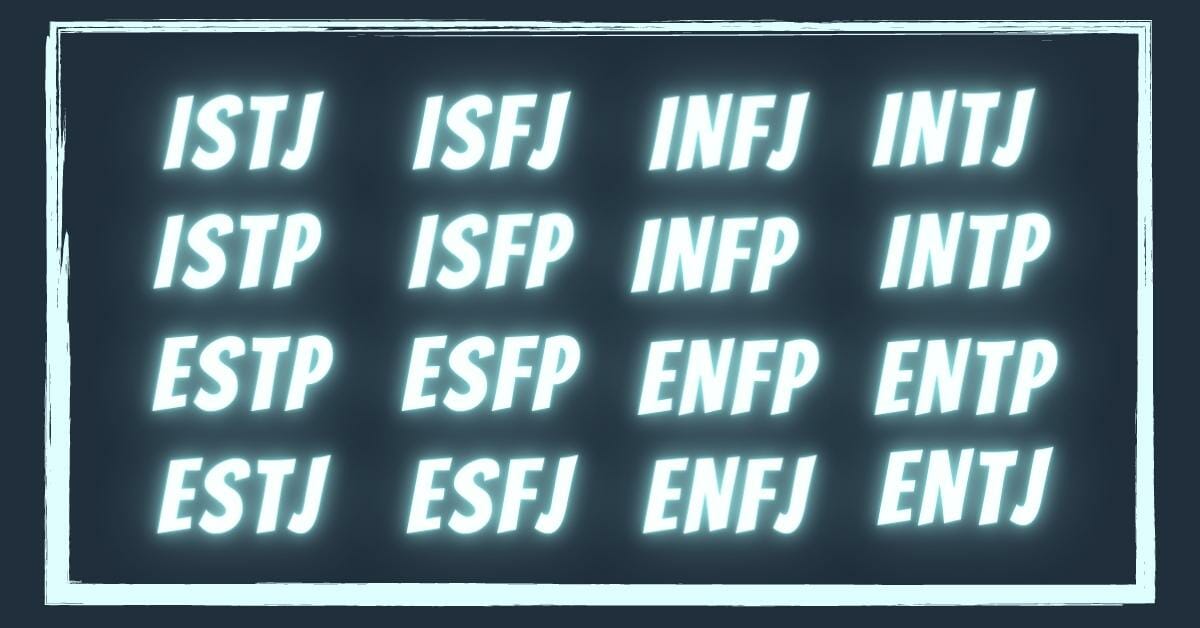 The four categories are Extraversion or Introversion, Intuition or Sensing, Judging or Perceiving, and Thinking or Feeling.
According to this theory, each person favors one trait from each category, resulting in 16 different personality types.
Well, if you don't know your MBTI personality type, you can always take a test here!
The ENTP personality type
ENTPs are the self-assured type. They are clever, and they know it. They are always open to searching for more information they could add to their growing brain.
ENTPs are creative and original. Moreover, they come up with innovative ideas and new strategies.
They are curious about the world around them and focus on understanding it. Their brilliant mind allows them to debate wildly on topics.
All these traits make them sound introverted, but the reality is different. ENTPs are good conversationalists. They enjoy meeting new people and exchanging new ideas.
What does ENTP stand for?
A Debater (ENTP) is a person with Extraverted, Intuitive, Thinking, and Perceiving personality traits.
The name itself suggests that they like to argue about ideas and beliefs. Although they do not exactly like the action of arguing, but the mental exercise it provides.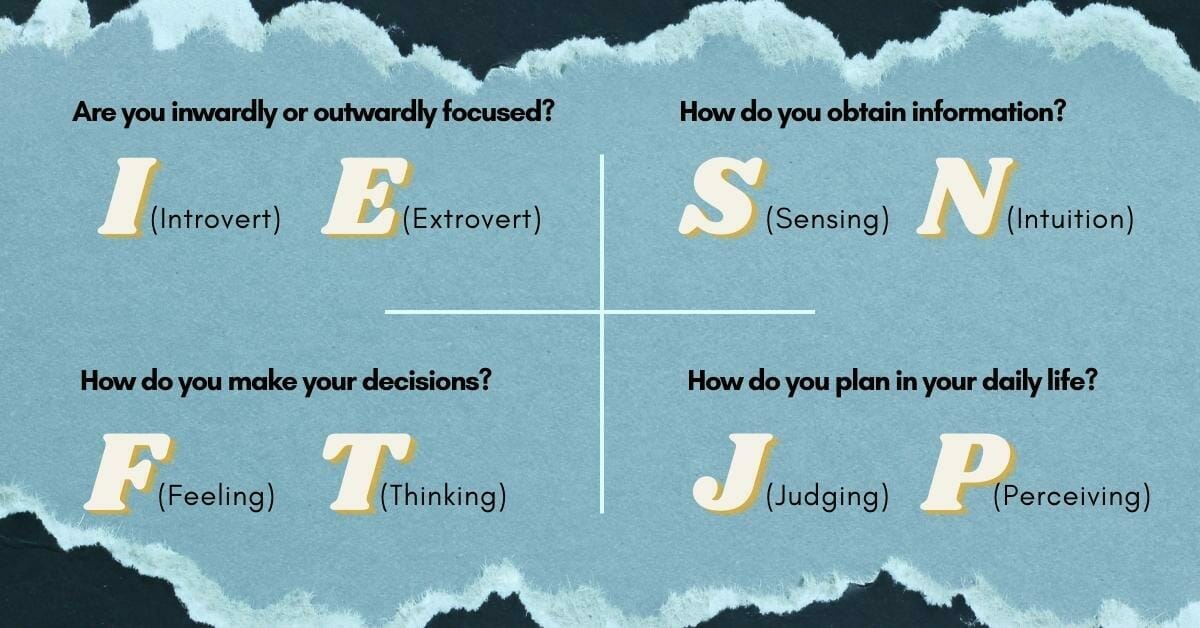 The ENTP personality type is denoted by four letters, each of which stands for an important personality feature: Extroverted, which energizes them; Intuitive, which focuses on ideas and concepts rather than facts and specifics; All these characteristics are reflected in their Thinking, which helps them make decisions, and Perceiving, which means they prefer to be spontaneous and flexible rather than planned and organized.
What are ENTP personality types' strengths and weaknesses?
| Strengths | Weaknesses |
| --- | --- |
| Knowledgeable | Argumentative |
| Creative | Unfocused |
| Charismatic | Insensitive |
| Innovative | Intolerant |
What Anime Characters Are ENTPs?
ENTP anime characters are portrayed as intelligent and outgoing in anime and manga. They are confident in themselves, which is why they make good protagonists.
Due to their observant skills, they are good at pointing out loopholes. Moreover, they tend to pay attention to many things other characters may have overlooked.
They tend to place great emphasis on logical and rational explanations. They will not regard emotional, subjective information as correct.
When it comes to the social aspect, ENTPs are natural charmers. They have mastered the ability to stun others with their creativity and intelligence.
They usually look at the future and its betterment. Hence, they fail to realize that the past is importance, too and can predict outcomes.
Additionally, they like excitement. Boredom and routine are something they are unfamiliar with. They crave things that can make them think.
With all this, we are counting our picks for the 25 Best ENTP characters in anime. This list will save you the trouble of searching a personality database to find which anime characters you share with your MBTI personality.
25. Izaya Orihara – Durarara
Number of episodes: 60+3 OVAs
Number of seasons: 2
Genres: Action, Mystery
Izaya is one of the main antagonists in the anime Durarara. He has a sadistically curious nature. An example of this is that he claims he loves humanity.
But it is not exactly humanity he loves but the unpredictability of human nature. He likes putting people in chaotic situations and observing their reactions to satisfy his curiosity.
Like a true ENTP, he is charming. Despite that, his manipulative nature does not allow him to form lasting bonds with anyone.
He likes holding his superiority over others. And he usually does this simply by arguing and not beating the other person up.
Moreover, he likes starting fights with Shizuo. In this way, he is the perfect example of an ENTP anime character.
24. Hanako – Toilet-Bound Hanako-Kun
Number of episodes: 12
Number of seasons: 1
Genres: Comedy, Supernatural
Hanako is a ghost who lives in the old building of Kamome Academy. He also grants wishes and leads the Seven Mysteries as School Mystery Number 7.
As an ENTP anime character, he is passionate about astronomy. He is knowledgeable about it and even wants to become an astronaut until he dies.
There are bad traits too, like his insensitivity. As much as he can be caring towards his friends, this nature can go overboard. If it benefits his friends, he is willing to harm or sacrifice someone.
He is worthy enough to be on this list of the best ENTP anime characters.
23. Runa Yomozuki – Kakegurui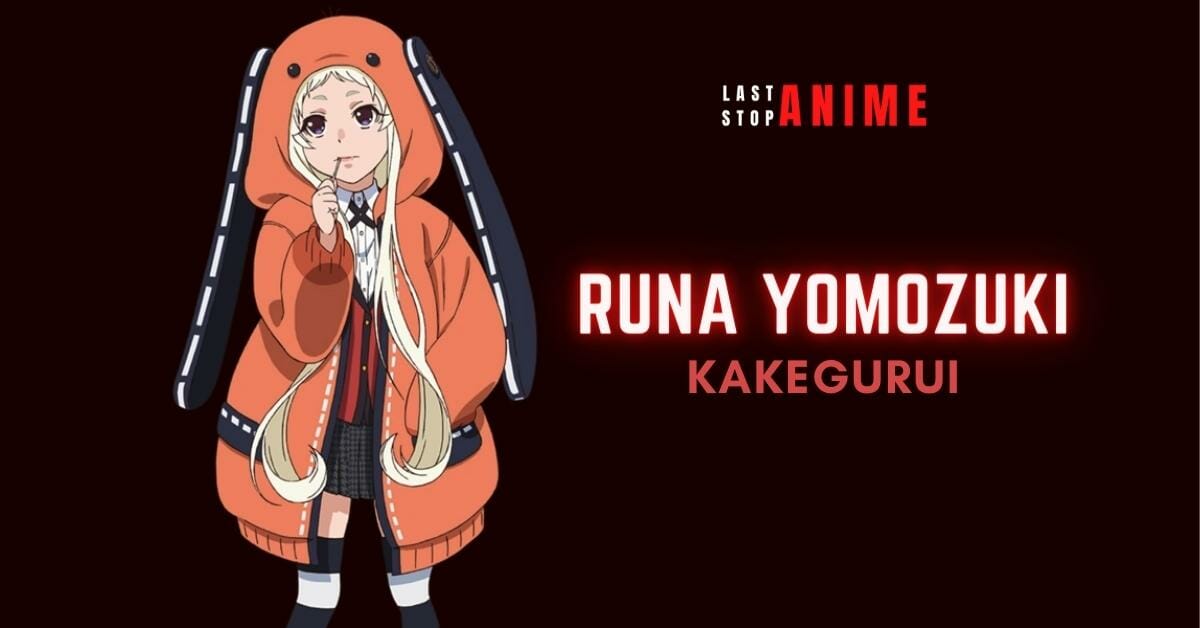 Number of episodes: 24
Number of seasons: 2
Genres: Drama, Mystery
Runa is the leader of the Election Committee of the student council. Runa looks innocent and friendly. But she has a cruel side.
She quickly tends to get bored, which is a classic ENTP trait. She has unpredictable tendencies, seen several times in the anime series.
She has little to no regard for human life and even supports the housepet system.
22. Bulma – Dragon Ball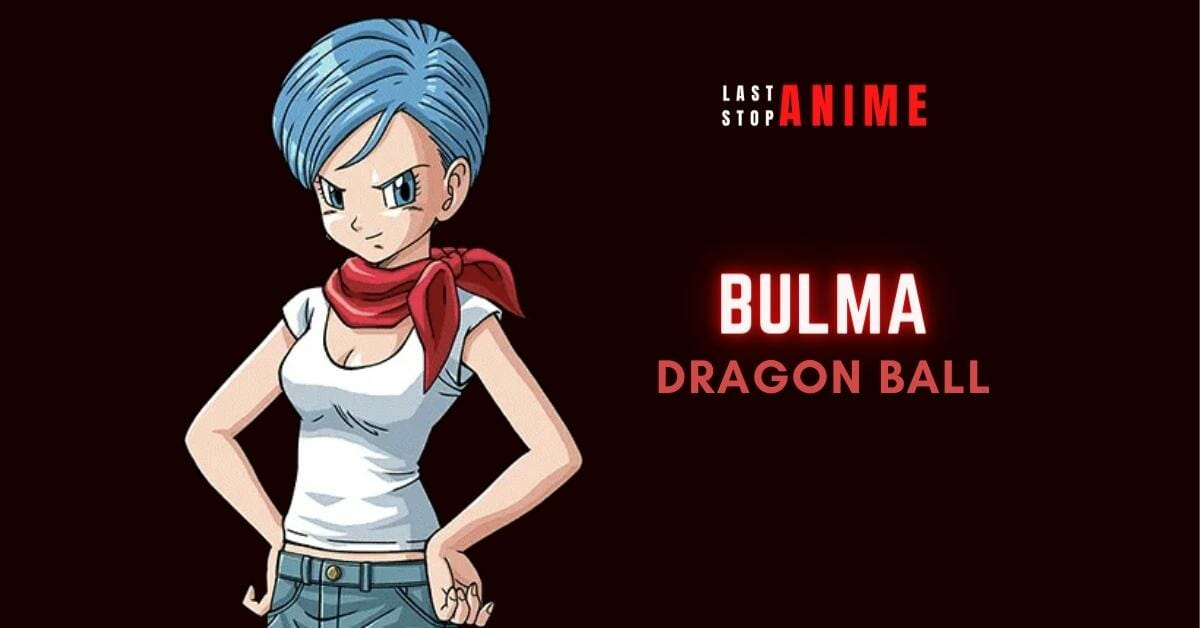 Number of episodes: 153+ 4 movies
Number of seasons: 1
Genres: Fantasy, Adventure, Comedy
Bulma is knowledgeable, which comes in handy throughout the series. She is a good scientist, and some of her inventions have helped Goku win many battles.
Despite this, she can be insensitive and throw tantrums when she does not get what she wants. She uses her beauty as an excuse for her arrogant behavior.
She is a social ENTP anime character who displays friendliness towards others. She cares deeply about her friends.
She focuses on achieving her goals and creating things that could help the Dragon team and her family.
These traits are the reason she makes it onto our list of ENTP anime characters.
21. Lloyd Asplund – Code Geass
Number of episodes: 50
Number of seasons: 2 + OVA + Movies
Genres: Mecha, Military, School, Super Power, Action, Drama, Sci-Fi
For Lloyd, the only thing that exists is science. He does not have time for love and looks at people as if they were tools, not human beings.
He tends to mock others. His insensitivity also shows when he talks about anything other than science. When he does this, he is considered rude.
He is a self-proclaimed sociopath who is very secretive about his personal life. Moreover, he is intolerant and unable to see past his personal convictions.
He does care for the ones closest to him. Nevertheless, he still firmly believes that the biggest flaw humanity could have is to have fragile hearts and relationships.
In this way, Llyod is an ENTP type of anime character.
20. Neito Monoma – My Hero Academia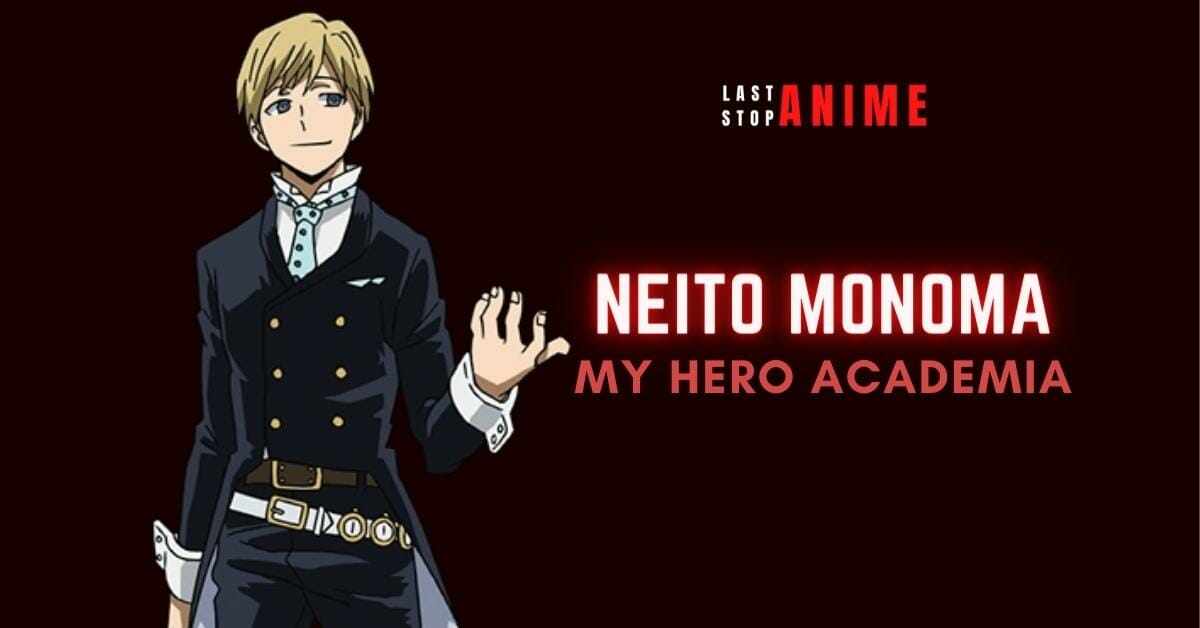 Number of episodes: 113+ 6 OVAs+ 3 movies
Number of seasons: 5
Genres: Action
Neito is an anime character who thinks of himself as weak and inferior to Class 1-A. He is constantly comparing himself to them and is slightly threatened by them.
As a result, this leads him to be insensitive and rude. He brought up Stain's encounter in front of Tenya despite knowing that the villain killed Tenya's brother.
He also taught Pony Tsunotori, a foreign exchange student from America, unkind phrases in Japanese. He can be a bad influence and brag a lot.
He has low self-esteem and believes he is not the main character of his life because of his quirk.
19. Shogo Makishima – Psycho Pass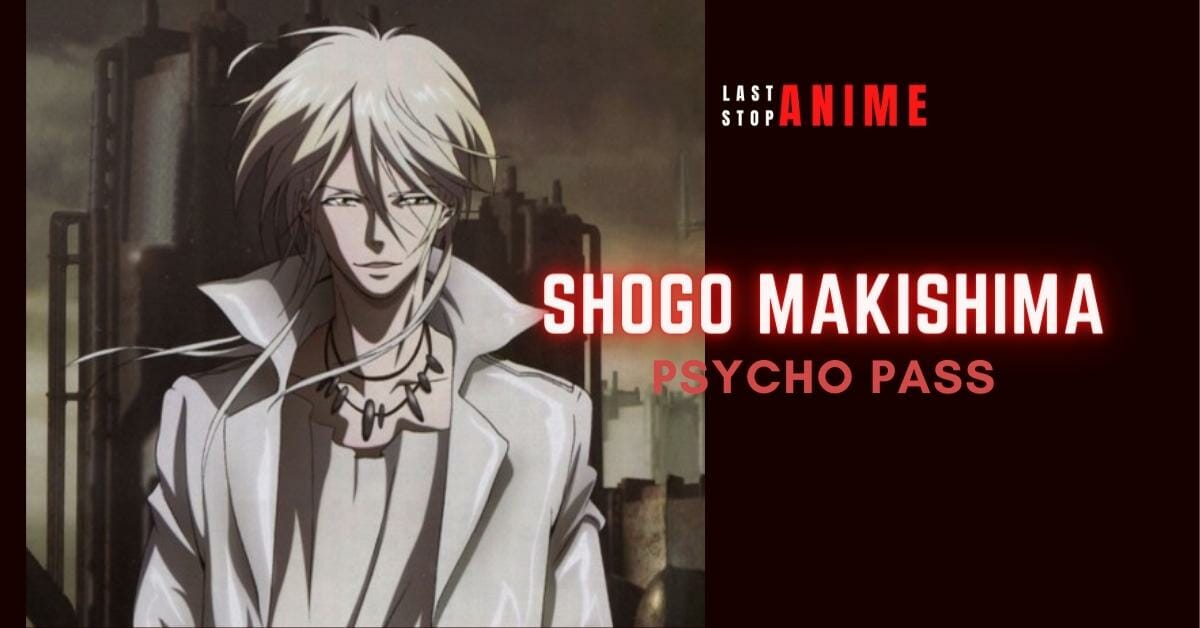 Number of episodes: 33+ 4 Movies
Number of seasons: 2
Genres: Action, Sci-fi
In typical ENTP fashion, Shogo enjoys gaining knowledge, especially regarding literature. He is into dystopian literature and Shakespeare. Moreover, he also knows a lot about the Bible.
He dislikes practical matters, more specifically, the Sibyl system. He does not like the fact that it dictates how to live life. He would like everyone to live a life of their own will.
Because of this belief, he is adamant about getting rid of the system. He is so fixated on it that he is willing to die by it too.
He is a real charmer and has the power to persuade people using just his speech and natural charisma. All these traits indicate that he is one of the solid ENTP anime characters.
18. Franky Franklin – Spy x Family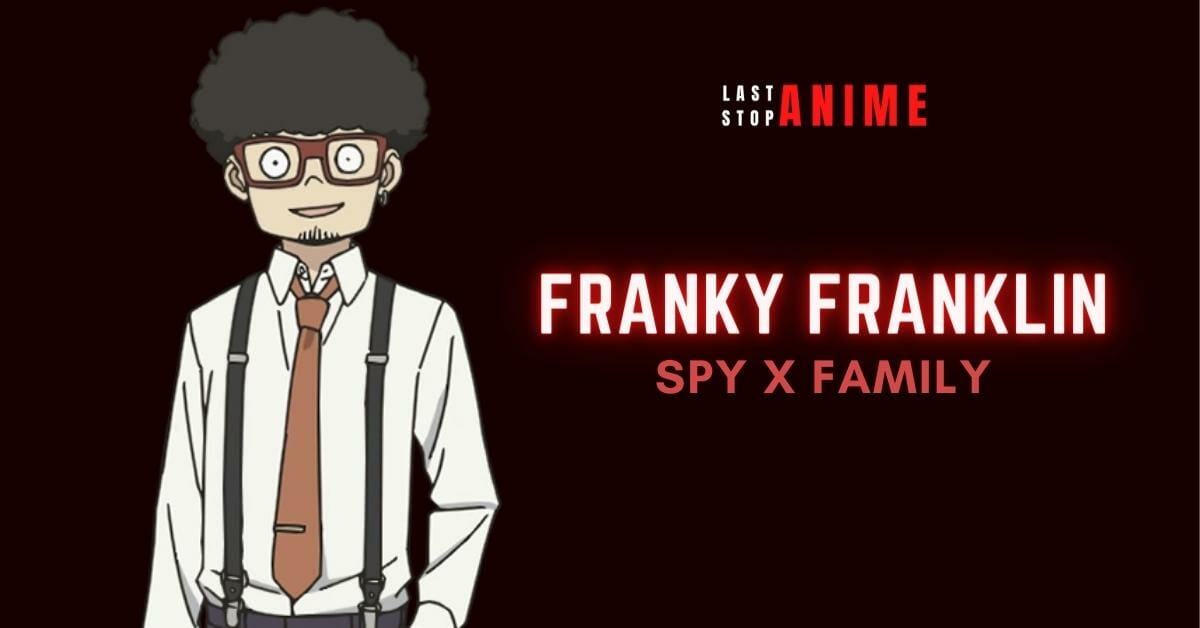 Number of episodes: 25
Number of seasons: 1
Genres: Action, Comedy, Spy
Franky is an informant who works with Loid Forger. His front for these spy activities is the tobacco store.
He is a good person who keeps warning Loid not to get close to anyone during work. He is helpful and willing to help out whenever there is some danger.
As an ENTP personality type, his major talent is gathering information and building contacts. He is the one who gets records to Loid about Anya's past.
The Debater in him is seen as he enjoys verbal sparring with Loid and response to every witty comment made at him.
17. Karma Akabane – Assassination Classroom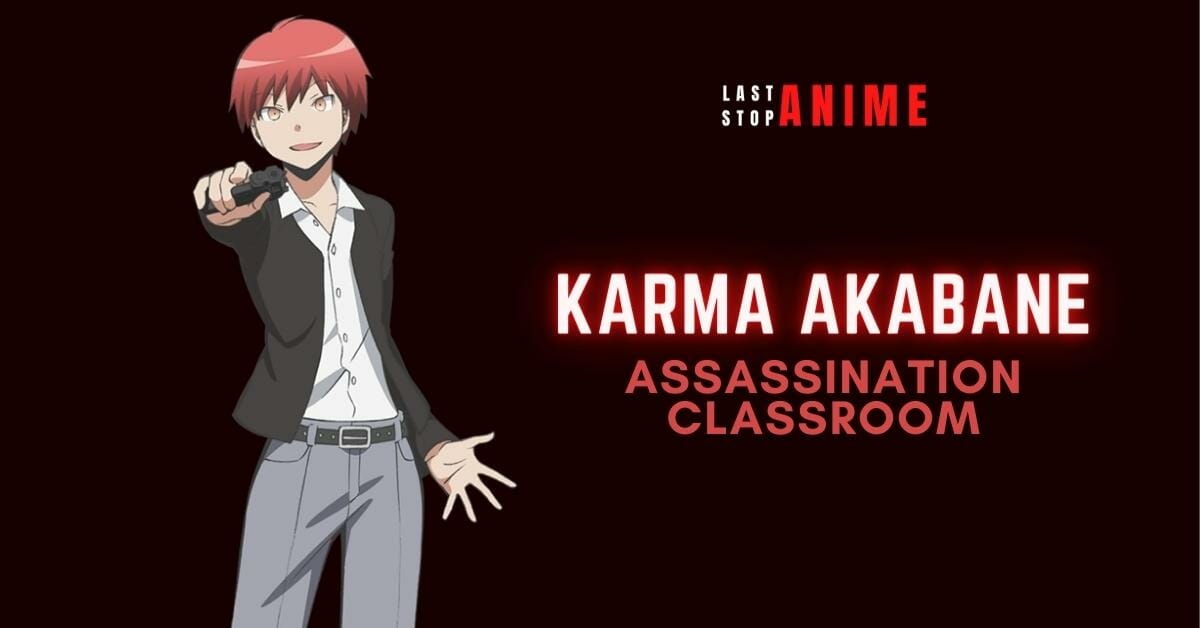 Number of episodes: 48+OVA
Number of seasons: 2
Genres: Comedy, Action
Karma is one of the main characters in the anime series. He has a past of violent behavior and an unpredictable personality.
He is often shown teasing Nagisa and is quite mischievous. His personality type shines through because he gets bored quickly and will abandon tasks he finds boring.
He has a vast knowledge of martial arts and is skilled at boxing, karate and ninjutsu. Karma embodies an unhealthy ENTP anime character.
16. Shigure Sohma – Fruits Basket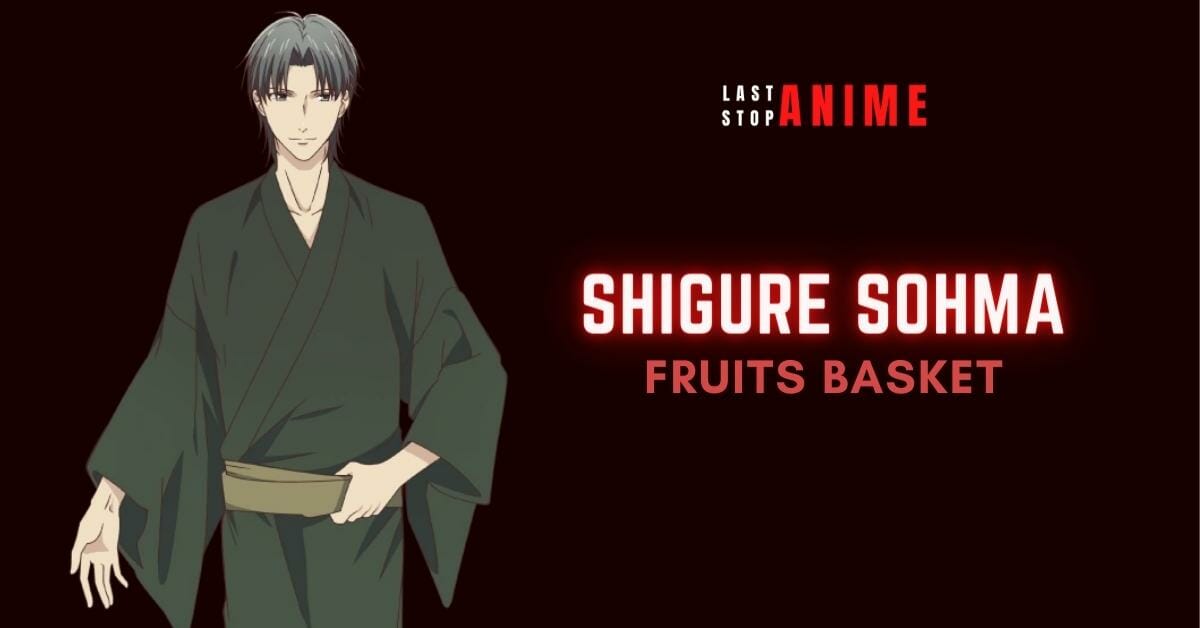 Number of episodes: 63
Number of seasons: 3
Genres: Fantasy, Romance, Drama
Shigure is a laid-back and goofy kind of guy. He is a complex anime character and can be pretty cruel sometimes.
He likes annoying people and debates. He does this because he finds entertainment in it. But he can be wise and insightful sometimes, even going over things others might not think of.
He is self-centred when it comes to Akito and can be highly insensitive towards her, going as far as playing mind games.
His desire to see Akito free from the curse leads him not to see the future outcomes of his relationships.
He is a great strategist and will come up with many ideas to see Akito free from the curse. He is a manipulative and sly man who only focuses on getting what he wants. He is a textbook example of bad ENTP character.
15. Arthur Boyle – Fire Force
Number of episodes: 48
Number of seasons: 2
Genres: Action, Supernatural
Arthur is a fire soldier of Special Fire Force Company 8. He is an unhealthy ENTP personality type and can get cocky. This is because he is confident about his pyrokinetic abilities.
He is argumentative, especially with Shinra. Although, this does not stop him from working efficiently with him.
He does not like rules and tends to break them. He would instead go by his own free will. Moreover, he comes across as rude because of his habit of saying "hmph" to everything.
He has a strong sense of justice. He uses it to motivate him in battles. However, he does not possess one of the ENTP traits, which is intelligence.
In battle, he relies purely on his instincts and training. These things prove to be more beneficial than intelligence.
14. Meliodas – The Seven Deadly Sins
Number of episodes: 100+2 OVAs+2 movies
Number of seasons: 5
Genres: Action, Adventure, Fantasy
Meliodas is the main protagonist of the series. He is insensitive towards Elizabeth and frequently takes advantage of her naivety by groping her.
He is the Sin of Wrath, meaning if someone provokes him, he can fly into a deadly rage. He likes picking arguments and displays an arrogant kind of demeanor.
In his relationship with Elizabeth, he is a changed man. He is warm and loving to her. He even abandons the Demons for her.
13. Gol D. Roger – One Piece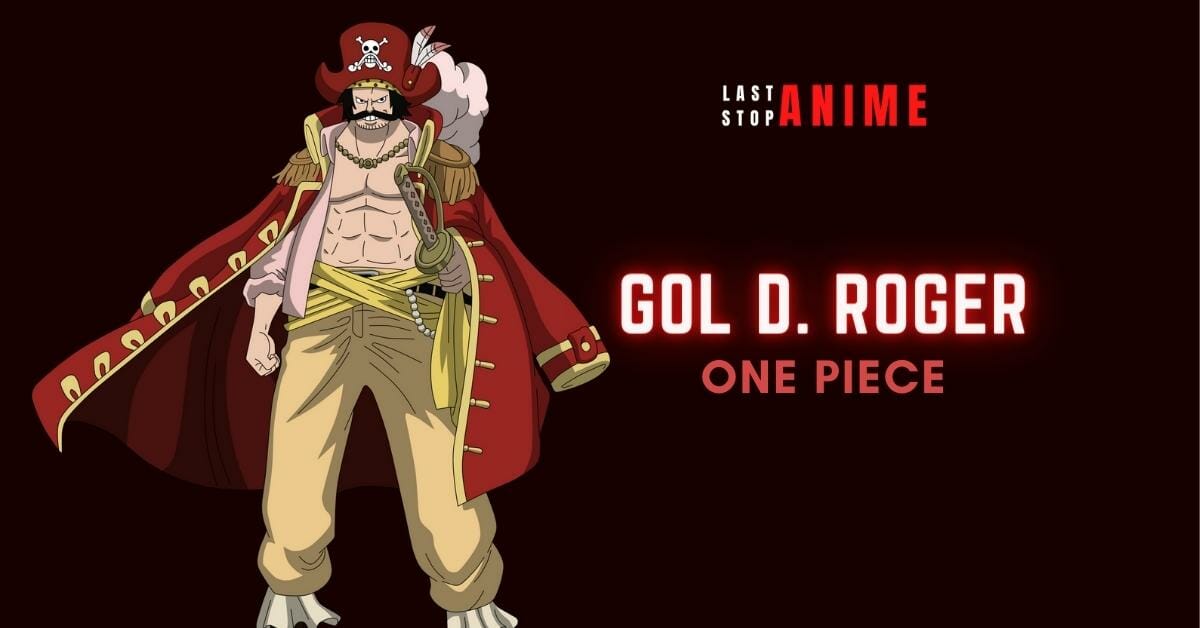 Number of episodes: 1039+ 6OVAs+ 14 Specials+ 15 Movies
Number of seasons: 20
Genres: Action, Adventure, Fantasy
Roger was not the type to sit silent. He liked excitement. This is why he was quick to anger and kept fighting.
Even a tiny insult to his crew would mean the person would face his wrath. He had a childish, reckless nature.
Nevertheless, he was a humble man who knew his place and even bowed down to Whitebeard and Oden. He was also social, even making friends with his enemies with great enthusiasm.
He was a good friend, and some crewmates even cried at his execution. This tells us he is one of the best examples of ENTP anime characters.
12. Soma Yukihara – Food Wars!
Number of episodes: 86
Number of seasons: 6 + 1 OVA ( 1 Episode)
Genres: Gourmnet, Ecchi
If there is one thing Soma's passionate about, then it is food. He always comes up with his own ideas to make a dish better than it used to be.
He is always open to learning more and gaining knowledge from people who are better at cooking than him. This curiosity is one of the defining ENTP traits.
He is a quick thinker and can come up with twists for his recipes on the spot. Although this immense talent also means he can become over-confident.
This leads him into unwanted situations. Despite this, he is an energetic boy. What's more, he is open to new challenges and embraces them.
Moreover, he is not afraid to admit when someone is better than him. All these attributes make him one of the best ENTP individuals on this list.
11. Arataka Reigen – Mob Psycho 100
Number of episodes: 30
Number of seasons: 3
Genres: Action, Comedy, Supernatural
Arataka is Mob's metor and boss. He is a con artist who uses Mob's powers to advance his business. He later feels guilty about doing so.
He is intelligent, especially emotionally. He is inquisitive, always making correct observations about people and helping them become better people.
He tells Mob to be kind to everyone and even takes some of his burdens if it means he will suffer less. Additionally, he takes action at crucial moments.
Arataka is a greatly respected person. He is the perfect example of a healthy ENTP character.
10. Hisoka Morrow – Hunter x Hunter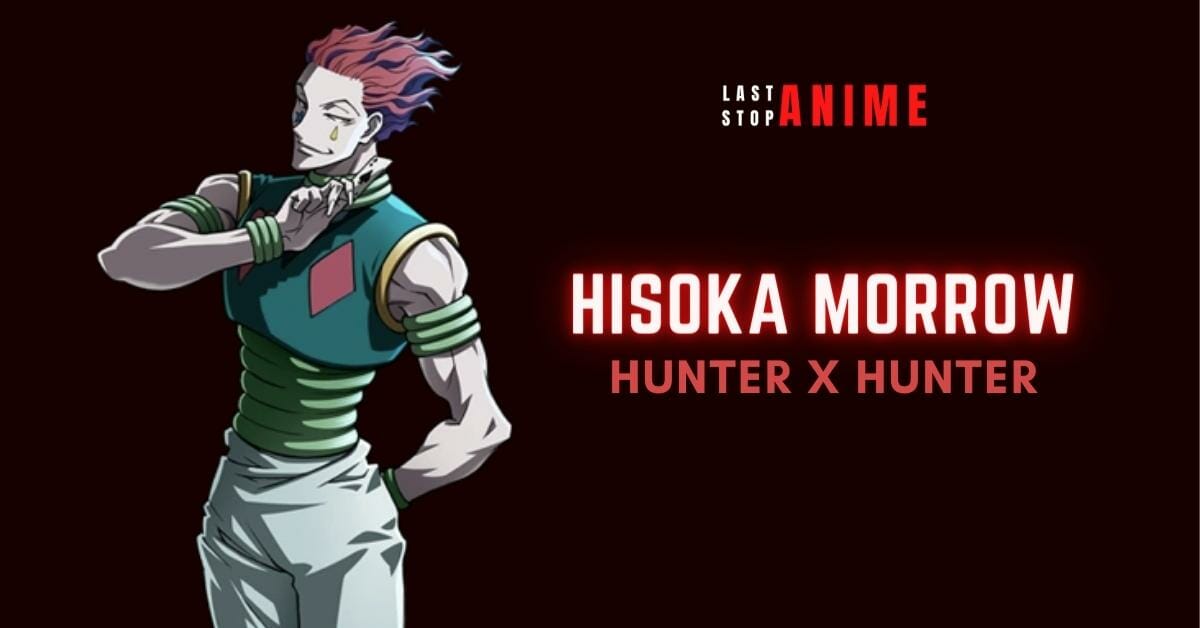 Number of episodes: 148
Number of seasons: 6
Genres: Action, Adventure, Fantasy
Hisoka is a sadistic man who only fights people he thinks are worthy enough for him. He enjoys spilling the blood of his enemies and often prolongs their death, so it is more pleasurable.
He gets bored very quickly. He will be interested in one thing for a day and immediately jump to something else the next.
He is a murderous sociopath who does not concentrate on what has happened in the past. Instead, he looks forward to how he can make things more amusing in the future.
He exemplifies negative ENTP traits, which is why he is one of the antagonistic ENTP anime characters on this list.
9. Tetsuro Kuroo – Haikyuu
Number of episodes: 87
Number of seasons: 5 + 4 Movies + 2 OVAs
Genres: Comedy, Drama, Sports
Kuroo has a different personality on and off the court. On the court, he likes provoking people by making snide remarks to throw them off the game.
Off the court, he is gentler and more sympathetic. An example is when he apologizes to Daichi after realising he overstepped a line.
Initially, he was a shy kid. But as he grew, he became a social butterfly with a strong personality and many friends.
During a game, he is good at noticing things others do not. He can analyze the opponents' moves and is a lethal player.
He is a good ENTP anime character with his quick thinking, kind demeanor and goofy attitude.
8. Denki Kaminari- My Hero Academia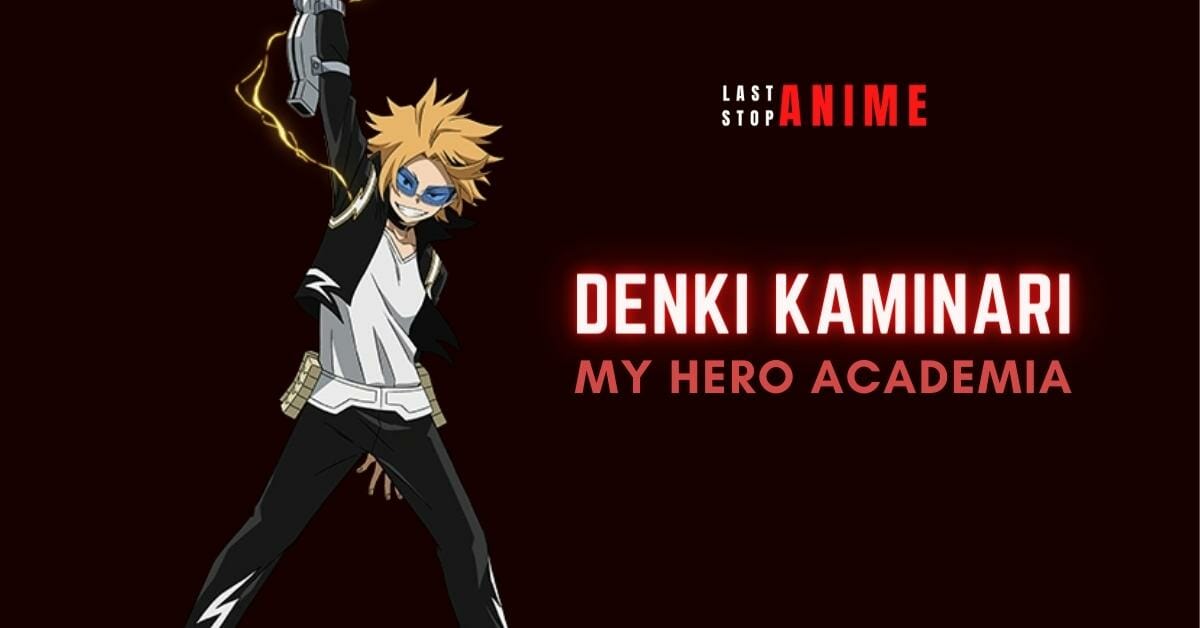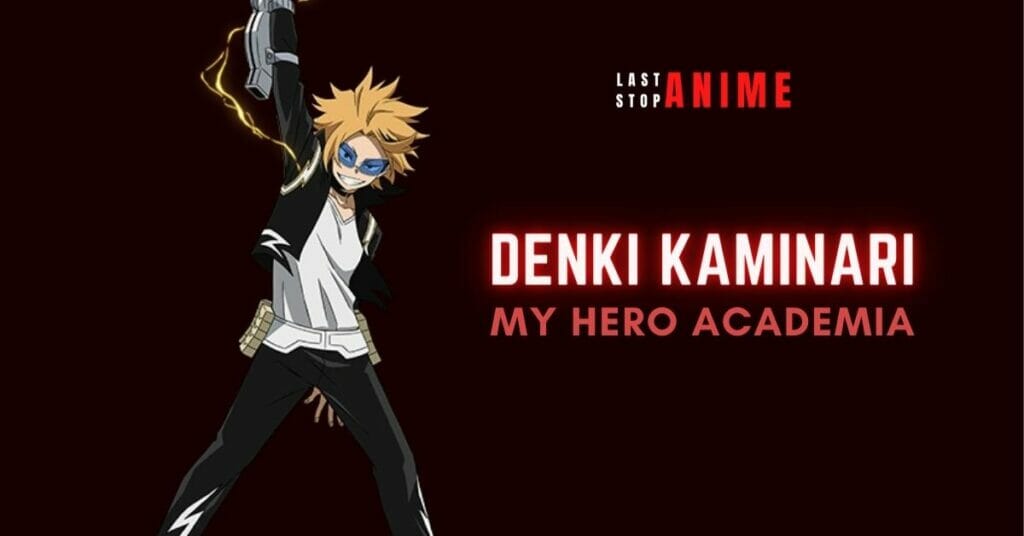 Number of episodes: 113+ 6 OVAs+ 3 movies
Number of seasons: 5
Genres: Action
Denki is an extrovert who likes hanging around with his friends. He can be blunt at times, but he means no harm.
An ENTP trait he does not possess is intelligence. He does not take his studies seriously and even fails the midterm exams.
He is good at manipulating his quirk, although he still has a long way to go. Nevertheless, this Stun Gun Hero makes it onto our list of ENTP anime characters.
7. Orochimaru – Naruto
Number of episodes: 220
Number of seasons: 5
Genres: Action, Adventure, Fantasy
Orochimaru is a very dark and immoral character. He carries out human experimentation through which he wants to find out what unique abilities he can harness.
His ENTP side shows in the fact that he wants to learn about every ninja technique in the world. He makes this his secondary goal after human experimentation.
He causes conflicts with others to satisfy his boredom. He uses his superiority to intimidate other people.
His greatest flaw is his arrogance. He thinks he is, above all and immortal, which leads to him acting recklessly many times.
He embodies all the defining traits of an ENTP anime character. However, he uses them for wicked and self-serving purposes.
6. Rintaro Okabe – Steins;Gate
Number of episodes: 25+OVA
Number of seasons: 2
Genres: Drama, Sci-fi, Suspense
Rintaro is a self-proclaimed mad scientist. He is insensitive and wants everyone to call him by a certain name.
He goes into a rage when they do not. For example, he yelled in Kurisu's face and did not understand why she got upset by that tantrum.
Okabe is an intelligent person, although a bit delusional at times. He believes that a certain organization is always after him.
He is similar to ENTPs because he is not social. He does not understand social cues, and his communication skills are weak.
Also, If you liked watching Steins;Gate, check our list of anime similar to Steins;Gate.
5. Osamu Dazai – Bungou Stray Dogs
Number of episodes: 36+ OVA
Number of seasons: 3
Genres: Action, Mystery, Supernatural
Dazai is described as "practically born into the Mafia". He has a quick-thinking mind and can come up with strategies to defeat his enemies.
He is a charming guy and is skilled in the act of persuasion. He uses this skill during interrogations to break his targets.
He is confident in his logical reasoning ability and is accurate in his predictions. He has a zeal for chaos and admits that he joined the Mafia for death, violence, and seeing people give in to their urges.
He is capable of looking at things in a way others cannot. He sometimes even goes along with his enemies' charades.
In this way, he is one of the good examples of the ENTP personality type.
4. Edward Elric – Fullmetal Alchemist
Number of episodes: 51+4 OVAs+2 Movies
Number of seasons: 1
Genres: Steampunk, Adventure, Dark Fantasy
Edward Elric is the main character of the series. He is extremely smart, even becoming the youngest State Alchemist in history at twelve.
He is a self-absorbed person who loses no opportunity to flaunt his position and monetary license. He usually is restrained by Al or anyone present.
He is also crude and will resort to fighting without looking for a peaceful solution. This shows his ENTP trait. He cannot sit in one place for too long and therefore likes travelling.
He makes it his goal to find the Philosopher's Stone to restore Al's body, showing us that he can be compassionate and determined.
3. Satoru Gojo – Jujutsu Kaisen
Number of episodes: 24+ movie
Number of seasons: 1
Genres: Supernatural, Adventure, Dark Fantasy
Satoru is playful and laid-back when it comes to his students. But he takes on a crude personality when talking to the sorcerer executives.
His arrogance comes from the fact that he is mighty. He believes he is the strongest and even claims he is the "honored one".
His goal is to form a new generation of sorcerers from the ground up. He believes these students will be his equals one day.
2. Ryuk – Death Note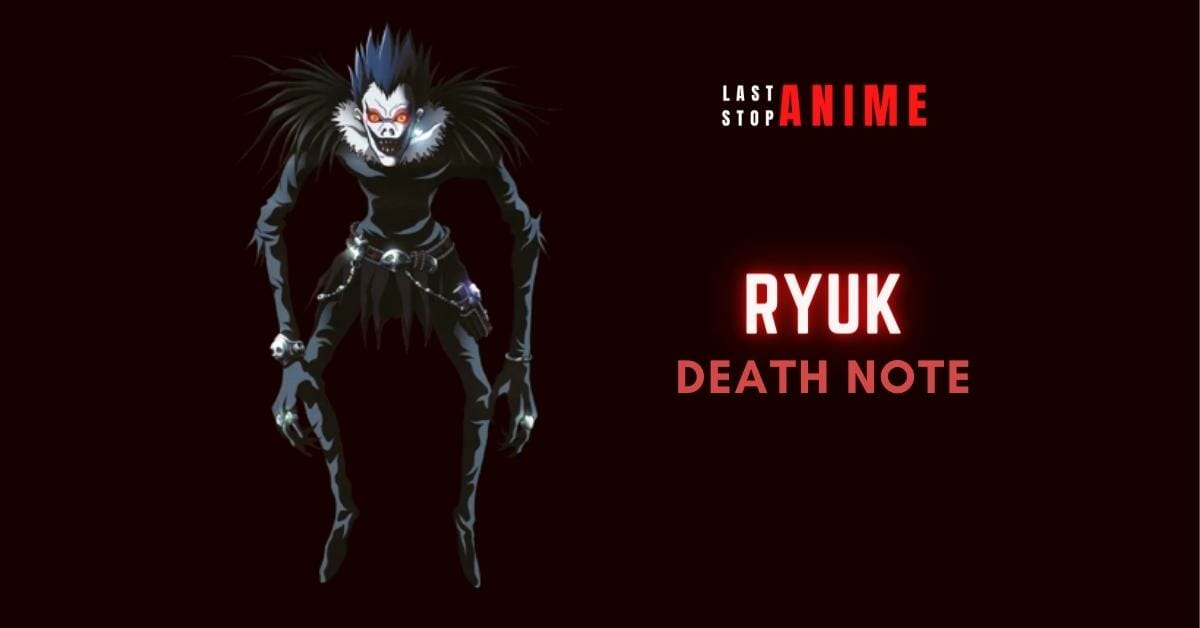 Number of episodes: 37+ 2 Specials
Number of seasons: 1
Genres: Supernatural, Suspense
Ryuk shows the typical ENTP personality. He begins the entire mishap by dropping the Death Note in the human world because he is bored.
This Death Note is found by Light in the human world, who then proceeds to use it for his own goals.
In the entire series, Ryuk's only goal is to satisfy his boredom by assisting Light only when he thinks it can get interesting.
He is intelligent but is nevertheless manipulated by Light many times. Ryuk's intentions are almost comical, and he is a fun character to watch.
1. Hange Zoe – Attack on Titan
Number of episodes: 87+8 OVAs
Number of seasons: 4
Genres: Action, Dark Fantasy, Drama
Hange was the 14th Commander of the Survey Corps. She also researched Titans, took over expedition planning, management of the regiment and everything handled by Erwin before her.
Hange is energetic and always excited when it comes to her research. She shows compassion towards her test subjects and does not resort to cruel means.
Zoe is an absolute genius. She uses her brain for tactical purposes and inventions that will help humans.
She's prone to going into rages and has an eerily calm demeanor if anyone threatens her friends or during serious situations.
All in all, she is a balanced person and a great ENTP character.
Other ENTP Anime Characters:
Ichigo Kurosaki- Bleach
Aru Akise- Future Diary
Gen Asagiri- Dr. Stone
Himeno- Chainsaw Man