There are several kinds of fans in anime. While many prefer the typical shounen series filled with action scenes, a surprising number of people also enjoy perverted and explicit anime.
It can be due to the fan service, sex scenes, hot girls, or any other reason, it's safe to say there is a huge fanbase for these.
While the focus of such perverted anime series is to engross the audience through their adult content, many are also surprisingly good anime with unique storylines and likeable characters.
Let us now take a look at 15 of the best perverted anime that are worth watching.
15. Eiken
Number of Episodes: 2
Number of Seasons: 1
Genres: Comedy, Ecchi
MAL Rating: 4.31
Where to Watch: Crunchyroll, Tubi
With a total runtime of just about an hour, Eiken is an exciting anime which follows an untalented and ordinary high school boy who gains himself a harem.
While entranced by a pretty girl, our main character, Densuke, ends up enrolling on a mysterious Eiken club that wishes to compete in the school's annual club tournament.
However, the Eiken club does not have any particular activity. It has many gorgeous girls with big breasts as they stroll about in bikinis.
This description is more than enough for any person who enjoys fan service.
Still, staying true to its harem tag, all the girls end up liking our protagonist, leading to many ecchi scenes.
14. Yosuga No Sora
Number of Episodes: 12
Number of Seasons: 1
Genres: Drama, Romance, Ecchi
MAL Rating: 6.09
Where to Watch: Crunchyroll, Roku
While Yosuga no sora definitely comes under an anime that can be classified among your guilty pleasures, it is backed by a good storyline and developed characters.
Following the death of their parents when they were kids, our pair of twin protagonists live together in a home while sharing the company of each other.
However, and spoiler alert, it leads to many sex scenes and even an incest relationship!
While making us question our morals through many perverted scenes and many hot girls, this is a show you definitely want to watch if you're interested in perverted anime shows, which will make you question what is right and wrong.
13. Girls Bravo
Number of Episodes: 24
Number of Seasons: 2
Genres: Comedy, Fantasy, Romance, Ecchi
MAL Rating: 6.39
Where to Watch: Crunchyroll
As one of the most perverted anime shows written, Girls Bravo follows a young and small boy named Yukinari who constantly faces abuse in his high school, especially by girls.
Due to a condition which affects him, he breaks out in hives whenever a girl touches him.
We cannot help but sympathise with him as we see his life become hell.
However, the fun in girl bravo beings when he is fortunately transported to a world filled with gorgeous girls and very few men.
He also notices that a girl in the new world doesn't affect him much when touched, which leads to several ecchi scenes.
Girls Bravo is also filled with big-breasted women who wish to steal him, making it a must-watch for any adult anime fans.
12. Aki Sora
Number of Episodes: 1
Number of Seasons: 1
Genres: Romance, Ecchi
MAL Rating: 5.88
Where to Watch: No Official Sites Have This Anime
As yet another perverted anime containing incest, Aki Sora is not a show that everyone would enjoy.
Still, it is definitely worth giving it a shot due to its exploration of family relationships and the delightful and sexy scenes it contains.
Sora, a high school boy, realises he has feelings for his older sister, a beautiful girl, leading to many awkward yet steamy situations.
Things get taken to the next level when his sister admits her feelings for her brother, which leads to a secret and forbidden relationship between the two.
Adding to the drama, Sora's twin sister also possesses a lust towards him which further stirs the pot.
Based on the description, it is not surprising that Aki Sora is an anime with several twists and turns despite its low episode count.
11. Seikon No Qwaser
Number of Episodes: 36
Number of Seasons: 2
Genres: Action, Supernatural, Ecchi
MAL Rating: 6.36
Where to Watch: Crunchyroll, HIDIVE
As a show that fully embraces its fan service, Seikon no qwaser is a unique story that realises audiences would watch it for the perverted things.
It follows a high school where a serial killer is on the prowl while only attacking the female population.
When the former dean's daughters encounter the killer, and the situation looks lost, they are saved by a mysterious boy with silver hair capable of controlling and manipulating elements.
However, ingesting breast milk is the condition set for him to use this ability.
While the anime has a good story, what sets it apart is its awareness of what the fanbase desires while constantly delivering impressive action sequences followed by many perverted scenes.
10. Corpse Party
Number of Episodes: 4
Number of Seasons: 1
Genres: Horror, Mystery, Supernatural
MAL Rating: 6.45
Where to Watch: Crunchyroll
Corpse party is a short yet extremely disturbing and gory anime not meant for those with a weak heart.
It contains supernatural elements while turning into a survival horror when vengeful ghosts attempt to attack a group of students.
While it contains many traumatic and horror elements, there are also a lot of characters who are perverted and weird.
The series, written for a mature audience, contains many nude and sex scenes.
While these aren't the main focus, we know from the first episode that we are in for a wild ride.
9. School Days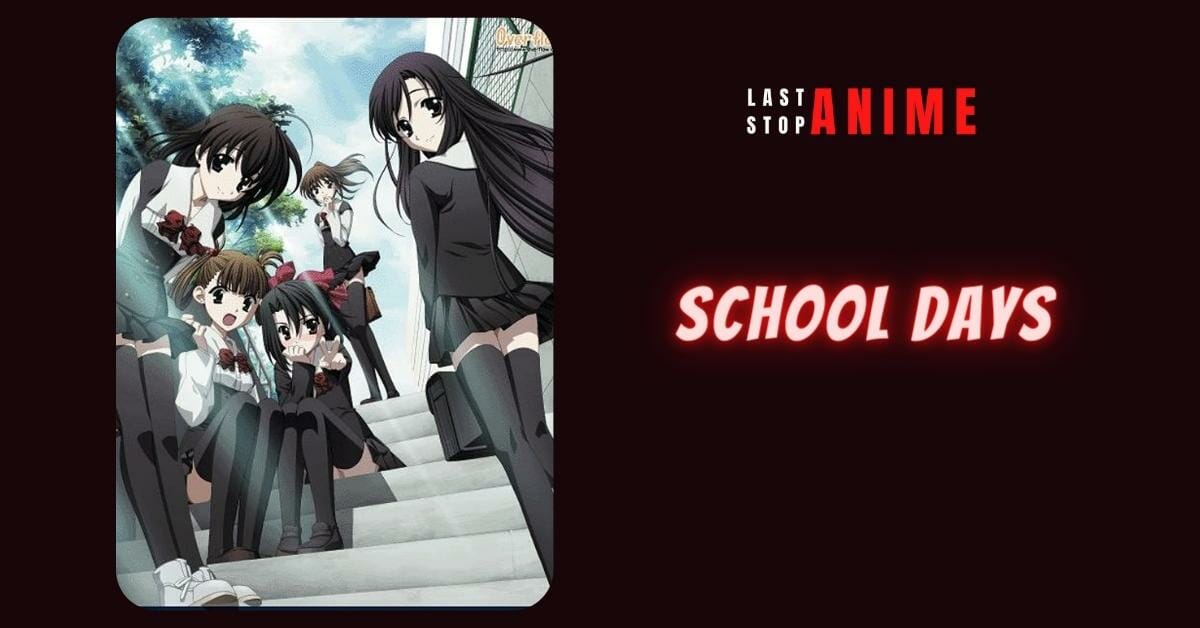 Number of Episodes: 12
Number of Seasons: 1
Genres: Drama, Romance
MAL Rating: 5.54
Where to Watch: Crunchyroll, Prime Video
While initially seeming like a regular romantic drama, School Days is an anime which follows a more grounded and frustrating approach rather than relying too much on fan service.
It follows our main character, Makoto, as he gets completely entranced by the beauty of a girl on his first day back in high school.
However, we also see him struggle to talk to her due to his perverted yet introverted nature.
The series shifts in tone when an onlooker decides to help him. Following this, it becomes much darker and sluttier as the male protagonist, who we assume to be the comedic type, becomes extremely perverted while sleeping with anything his girl bites.
The harem, which the anime series contains, is much harder to watch since rather than taking a fun approach, it takes a more depressing path while making us hate several characters.
While being one of the best-perverted anime shows, School Days does not have the fun atmosphere we've gotten used to in the other entries, but it is still worth checking out.
8. Highschool of the dead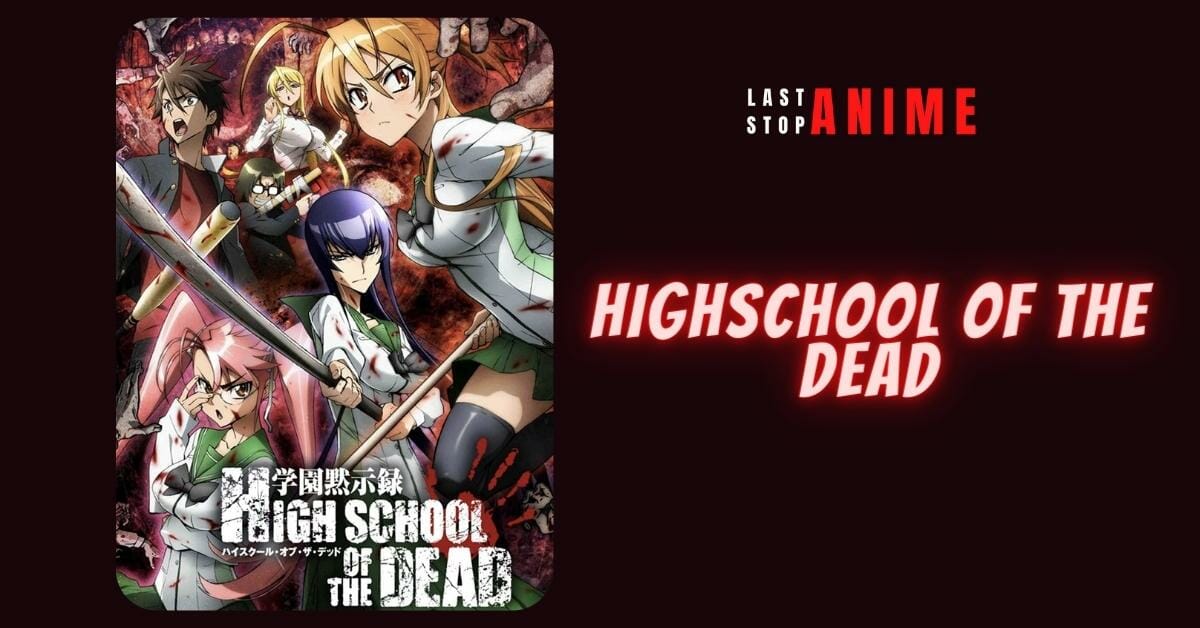 Number of Episodes: 12
Number of Seasons: 1 + 1 OVA
Genres: Action, Horror, Supernatural, Ecchi
MAL Rating: 7.08
Where to Watch: Crunchyroll, Prime Video, Hulu
Highschool of the dead is one of the best series on the list that one can watch, not just for all the girls and the intimate scenes it contains, but also for the genuinely good story which keeps the viewer engaged.
It revolves around a zombie infestation which puts the world into chaos, and our group of main characters try to survive it.
In addition to the endless action and guns that happen every episode, Highschool of the dead also has a lot of perverted scenes, as we see constant fan service through panty shots, jiggling breasts, several other explicit shots of girl bits and perverted characters wearing tight clothes.
With exhilarating fighting and very steamy scenes, this is definitely one of the best perverted anime series written.
7. How Not To Summon a Demon Lord
Number of Episodes: 22
Number of Seasons: 2
Genres: Comedy, Fantasy, Ecchi
MAL Rating: 6.88
Where to Watch: Crunchyroll, Roku
The story of How Not to Summon a Demon Lord starts with a standard male protagonist who is a shut-in that hates interaction.
However, he is soon transported from his boring world into an isekai through a summoning spell where he is an existence known as the demon king.
While adjusting to his new life, he is accompanied by two girls who became slaves through a faulty spell.
Through this setup, we can all think of where this is headed.
With ecchi scenes and beautiful, perverted female characters, the anime is a treat for anyone looking to have a good time.
It services fans every episode through the misunderstandings that lead to perverted situations and an overpowered main character.
6. SHIMONETA: A Boring World Where the Concept of Dirty Jokes Doesn't Exist
Number of Episodes: 12
Number of Seasons: 1
Genres: Comedy, Ecchi
MAL Rating: 7.25
Where to Watch: Crunchyroll, Prime Video
Shimoneta is a hilarious series which tells us of a society where the concept of perversion and even dirty jokes are frowned upon.
The story follows a group of vigilante high school students who aim to spread obscene and perverted material through the streets while opposing the chastity laws.
Unlike most perverted series, the anime expresses its explicit nature not only through obscene shots, but even through constant jokes and dialogues while going one step further in its variety of perversion every episode.
With extremely perverted characters going from the protagonist to even the student council president, Shimoneta is weird, quirky, extremely funny and filled with adult content.
5. Mushoku Tensei: Jobless Reincarnation
Number of Episodes: 23
Number of Seasons: 1 Season/2 Cours + 1 OVA
Genres: Drama, Fantasy, Ecchi
MAL Rating: 8.38
Where to Watch: Crunchyroll, Netflix, Hulu
Mushoku Tensei is an immaculate show with a fantastic story and beautiful animation, which is arguably the best anime to watch for any fans of action and Isekai anime.
It also has some of the most perverted characters and scenes to ever grace the screen.
The male protagonist, Rudeus, a bullied and abused shut-in in his previous life, loves living his new life to the fullest by being extremely perverted while welcoming any misunderstandings or explicit situations.
While this might be uncomfortable to watch since he was an adult man in his previous life who enjoys the company of young kids who are girls now, there is still a lot to love in the anime with its good storyline and magic fights.
Many beautiful and perverted women in the series provide the fans with what they want.
4. Prison School
Number of Episodes: 12
Number of Seasons: 1 + 1 OVA
Genres: Comedy, Romance, Ecchi
MAL Rating: 7.62
Where to Watch: Crunchyroll, Netflix, Prime Video
As one of the most loved comedy and perverted anime series out there, Prison school follows a prestigious girls' school which changed its policy and lets boys enroll now.
However, strict laws are in place, so the school punishes anyone misbehaving.
Without much care for this, five boys undertake a dangerous mission to peep into the girls' bath but fail.
They are surprised when placed in a prison block inside the school.
Due to this, student council members in tight clothes punish them daily in several perverted ways.
Prison school covers vague sub-dom relationships as we see a lot of punishment. At the same time, the boys who enjoy the perverted nature of it still suffer.
While there is only a single season of the anime, the Japanese manga series is completed while providing more of the outrageous comedy and explicit story we all come to love.
3. To Love-Ru
Number of Episodes: 38
Number of Seasons: 2 + 6 OVAs
Genres: Comedy, Romance, Sci-Fi, Ecchi
MAL Rating: 7.00
Where to Watch: Crunchyroll, Prime Video
Both To Love-Ru and its successor, To Love-Ru Darkness, are among the most popular perverted anime series in the community.
Based on the Japanese manga series, which is equally popular, they follow a high school boy who struggles to confess to the girl of his dreams.
Things get complicated when the crown princess from the planet deviluke shows up at his house after she runs away from home and even wishes to marry him to avoid a political marriage.
With his new guest, the anime story follows their daily adventures filled with humour and extremely lewd and explicit scenes, making us wonder how this isn't hentai.
It has its fair share of serious moments and is a well-written comedy but focuses mainly on the harem of beautiful girls.
2. Food Wars
Number of Episodes: 73
Number of Seasons: 5 + 5 OVAs
Genres: Ecchi, Comedy, Cooking
MAL Rating: 8.17
Where to Watch: Crunchyroll, Hulu, Netflix
Food Wars tells us the story of Yukihira Souma, a very talented cook who enrolls on a culinary school known for its intense competitions, extreme mental pressure and low rate of graduates.
It is a highly satisfying show with normal, likeable characters, thrilling battles and delicious food.
Though it might not seem that way at first glance, when you start watching the series, you realise quickly that this is a show meant for adults.
The perverted nature of the anime is shown in a very creative way.
Whenever someone takes a bite of something delicious to signify the explosion of flavour, they usually lose their clothes while making very perverted expressions and noises.
Due to the number of pretty girls in the show, they take full advantage of this while having nudity or coming extremely close to it in nearly every episode.
Refrain from getting mistaken by the label on this series since it is something you definitely need to watch alone and not in the company of others.
1. High School Dxd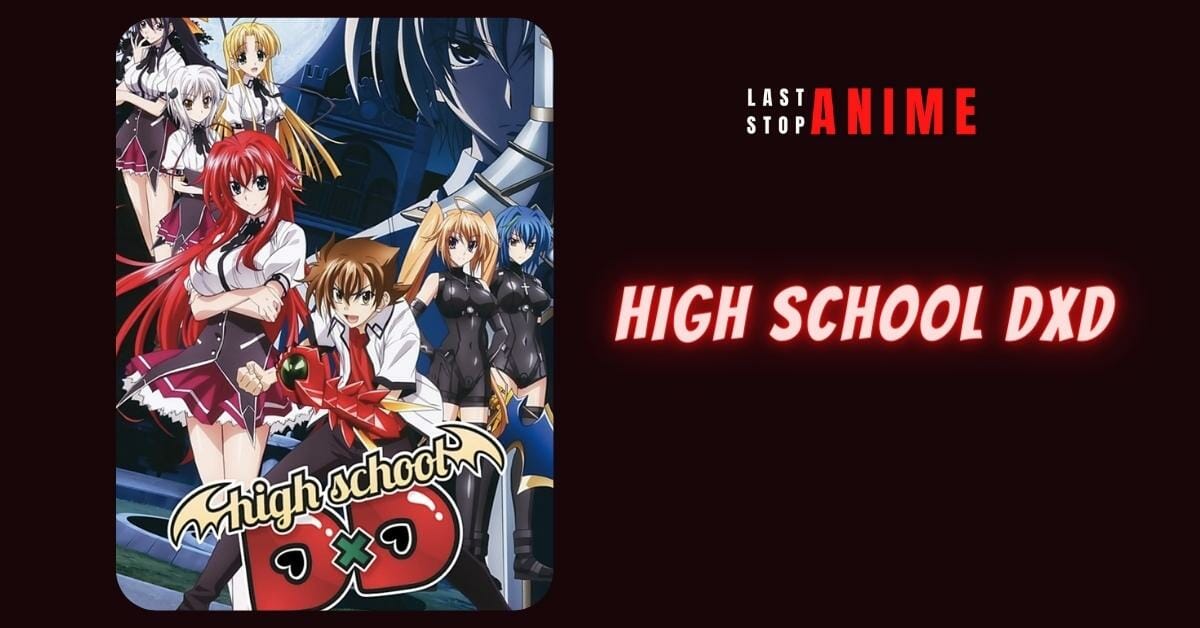 Number of Episodes: 48
Number of Seasons: 4 +4 OVAs
Genres: Comedy, Romance, Ecchi
MAL Rating: 7.34
Where to Watch: Crunchyroll, Hulu, Prime Video
The most perverted anime series that is out right now, which you can watch is without a doubt, High School Dxd.
The story follows its perverted protagonist, Issei, a high school student attending Kuoh Academy who is starved for love and driven by lust.
When he is invited on his first date by a beautiful girl, he is taken aback but welcomes it.
Things soon go south, however, as it turns out that the girl is a fallen angel who wishes to kill him.
Before she can achieve this, he is saved by a Devil he identifies from his school.
This entraps him in a world of devils and angels filled with fighting.
The main focus of the anime, however, is more on the amazing sexy girls who use their appeal to make Issei interested in them.
With a ton of nudity, extremely perverted scenes, and a lot of action, High school dxd earns its well-deserved place at the top of this list.