A Smut Manga contains erotic writings and explicit sexual content, aiming to entertain adult (18+) readers. 
The contents of smut manga can differ from sensual romantic stuff to serious issues like sexually abusing the partner.
If you enjoy manga or are interested in reading one, then the following list of handpicked smut manga is made especially for you!
List Of Top Smut Manga To Read
1) Over Cumming Writer's Block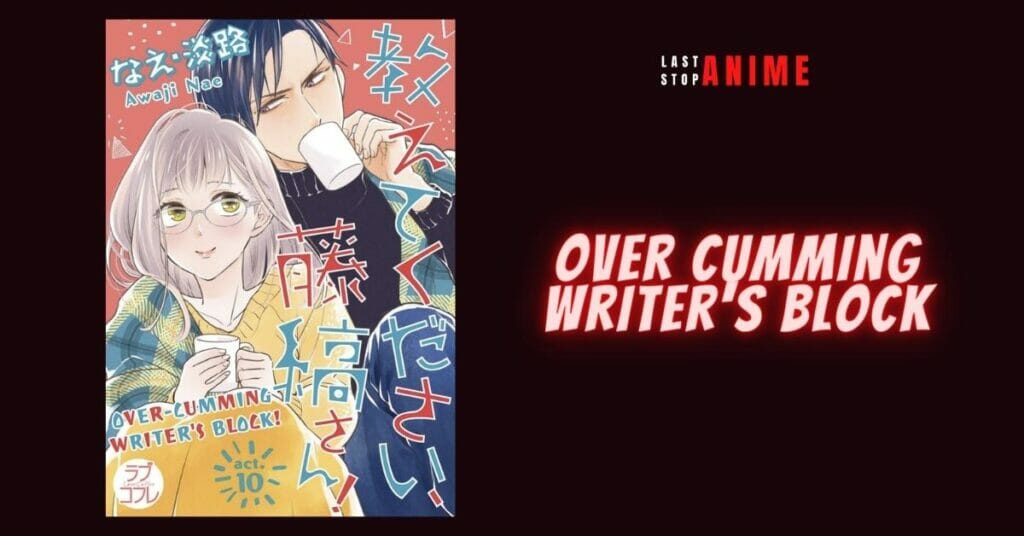 Genres : Romance, Shoujo, Josei
Do not assume about the storyline of this manga through the title. The title of this manga is quite confusing.
It is a humorous smut manga in which Rio is a romance novelist who is facing problems writing a young adult erotic novel.
Her agent tells her that she is struggling because she has no sex appeal and has never had any sexual encounters before.
She comes across a very handsome, cute, and sweet banker named Fujishima and requests him to tell her about his sexual encounters.
At first, he hesitates to give Rio an interview about all this, but later, he accepts her request.
He never looks happy telling her about his encounters, but he can not help it now. Rio is thankful to him for giving this interview and showing her how to have sex, and that's how the story of the romance between the two begins.
2) Desire Climax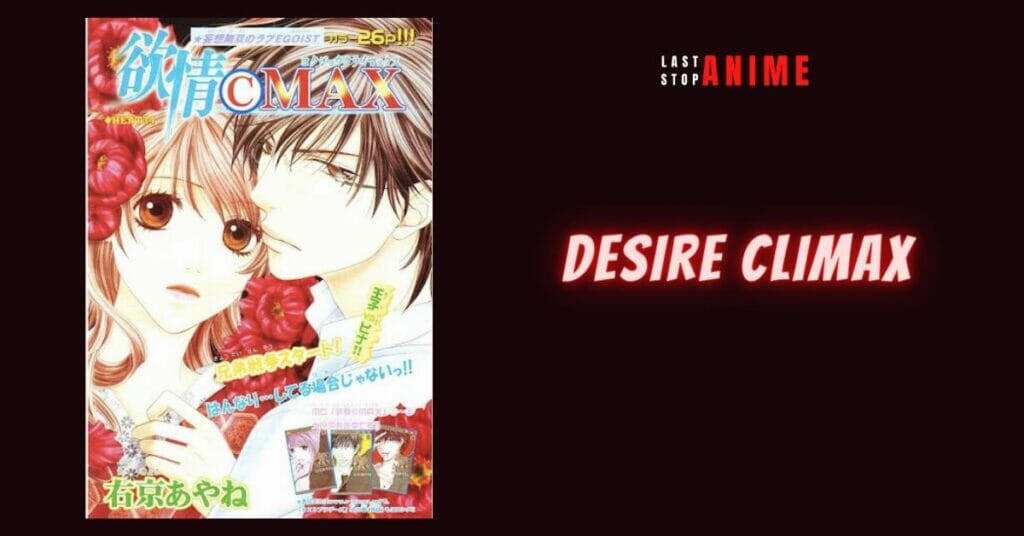 Genres: Mature Romance, Drama, Shoujo, School Life, Slice of Life.
Desire climax author Ayane Ukyou created this best smut shoujo manga series in which Omori Mio is a poor high school student.
Just as the story develops, things in life get hard for her as she has a brother who is a school student, and her mother gets hospitalized.
She starts doing a part-time job, but it gets tough for her to make ends meet.
One day while going home, a boy named Shoei, known to be an abusive one in relationships, known as a prince by his peers, stops, grabs, and kisses her and tells her that he wants to buy her.
Due to her poor state Mio agrees to be his maid, and Shoei takes advantage of it and abuses and exploits Mio, and Mio get aroused by letting him do whatever he wants to do with her.
There are a lot of offensive scenes of sexual abuse and kidnapping. The manga is based on mature themes and has explicit content.
3) Private Prince
Private prince author Maki Enjoji is a very renowned manga artist. This is a good smut manga with pretty good artwork, and the story is worth knowing and enjoyable.
This manga is about Matsuno Kaoru, who is an employee in a departmental store that sells elegant men's clothing.
A mannequin at the store named Veirne brings good luck to the business. One day Vierne's statue comes to life, and a puzzling and very interesting relationship between Kaoru and prince Sado Veirne begins.
4) Virgin Crisis
Genres: Comedy, Romance, Supernatural.
Catholic school student Miu Sakurai is a 15-year-old girl who, like the other girls, has a crush on the most popular guy in the school, Shion Amamiya. Miu admires him so much, and she prays for him every day.
One day she finds a dusty and dirty magic book, casing a spell and putting her complete faith in the magic book, she manifests for Shion, but instead, a Satan pops up.
She is shocked to see Satan, a huge devil, standing before her. To fulfill her condition, Satan asks for her virginity in exchange, which is how Miu's virgin crisis starts.
Akuma na Eros, also known as virgin crisis author Mayu Shinjo created this manga keeping in mind the supernatural element.
It is one of the most popular smut manga, full of drama, comedy, intimate scenes, and romantic moments.
5) Ai No Koe
Genres: Josei, Drama, Romance, School Life.
If you have a shortage of time and want to read a short yet entertaining smut manga, Ai No Koe is the one for you! You can finish it in around thirty minutes!
Ai No Koe is a collection of five short stories, and each story has different characters making it a very interesting and amazing smut manga and one of the best ongoing one-shots.
This is an overview of this manga; it consists of a girl who meets her long-lost childhood friend, and they make love after the reunion.
Through this smut manga, written primarily for women, you will feel a sense of empathy for the female protagonist. Reading this, you might cry and realize how much these situations exist in real life.
Voices of Love, One Summer's Day, Rainbow Smile, Pictures of Us, and Teach Me Love are the titles of the five short stories.
The first story, voices of love, is about a young teacher, her student neighbor, and their relationship.
The second story, One Summer's Day, is about one-sided love. The guy is shown to be in a relationship; he still asks a girl to make love with him as he has not done it with his girlfriend yet, and the high school incident starts again.
Rainbow smile, the third shot, consists of a guy who stays at his girlfriend's place where he exploits her, gives her, and the girl accepts everything that is happening with her in the name of love and blames her fate.
Pictures of us show us a love relationship between a young girl and an old gentleman who stay together during a time of loneliness when no one is around to give them company.
The last one shot, Teach me, is about people who are ready to do anything for their friendship to work, be it anything that might harm them. They are ready to do whatever their friends want them to do.
6) Mitsu x Mitsu Drops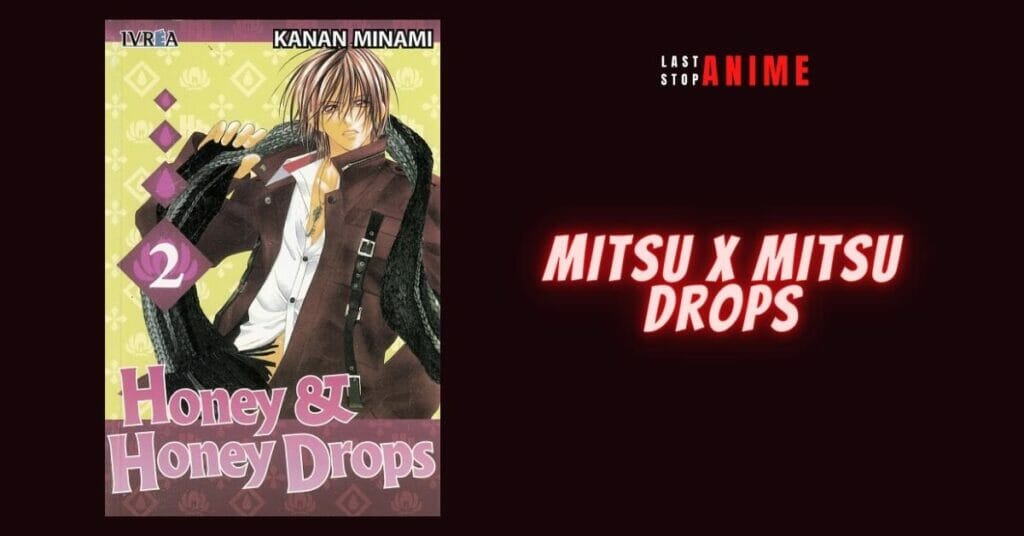 Genres: Romance, Sports, School life
It is one of the best smut manga with the most unexpected and strange plot, which still seems very convincing because of the couple's chemistry, realism, and crazy comic moments.
Kuge ka is a special course offered to wealthy students of the Houjou academy. Yuzuru is a fifteen-year-old high school student at Houjou academy.
While doing her summer job during summer break, she meets an annoying rich guy called Renge Kai.
He's also a student of Houjou academy enrolled in kuge ka. Yuzuru has no idea that they are from the same school.
He wants Yuzuru to become his honey, i.e. assistant, and he will take care of her school fees in return. Yuzuru thinks twice before accepting this offer, but she thinks about her family condition and is left with no other option but to become Kai's honey.
7) Kindan No Koi De Ikou
Genres: Supernatural, Romance, Fantasy.
Kindan No Koi De Ikou author Ohmi Tomu shows romantic fantasy in its best way in this smut manga.
In this story, a girl named Hisako puts her life in danger, and a beautiful wolf saves her, who later turns into an even more beautiful man.
Why did he turn into a beautiful man? You will get to know that once you read the manga.
There are several scenes with steamy romance in this manga. Yet the story is convincing and beautiful.
8) Cosplay Animal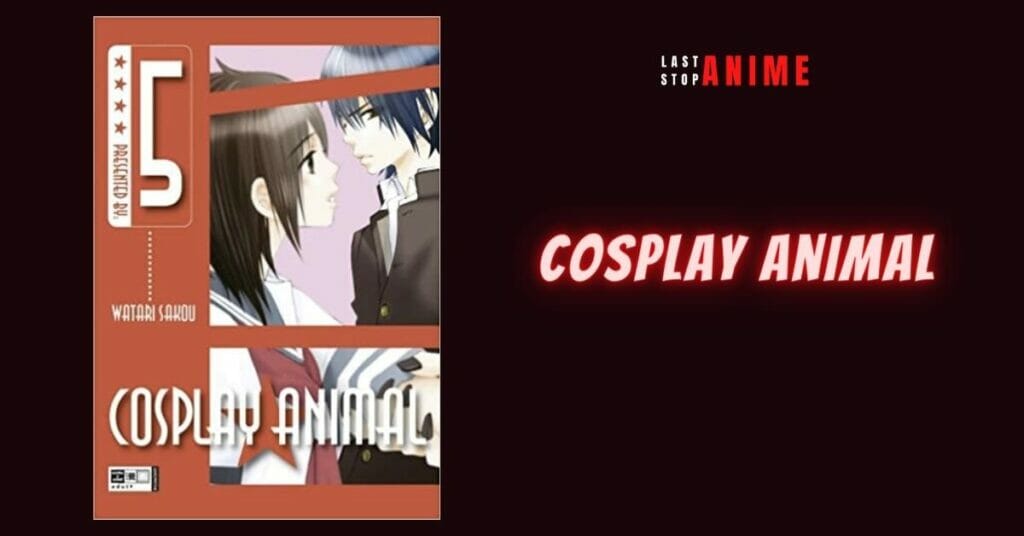 If you are looking for a light casual reading smut manga, this is one of the best smut manga for you.
It has scenes full of humor and a few scenes of lovemaking. In this manga, Cosplay animal author Sakou Watari shows her classic art style.
Rika is a 19-year-old cosplayer who loves wearing high school uniforms and has a desire to have sex with the boy of her liking wearing a high school uniform.
She starts using an online dating site where she hides her identity, changes her age to 17 years old, finds a high school boy named Hajime, and starts chatting with him with her fake profile.
She finds Hajime an ideal guy, but her identity comes out soon because of her friend.
9) Mani Mani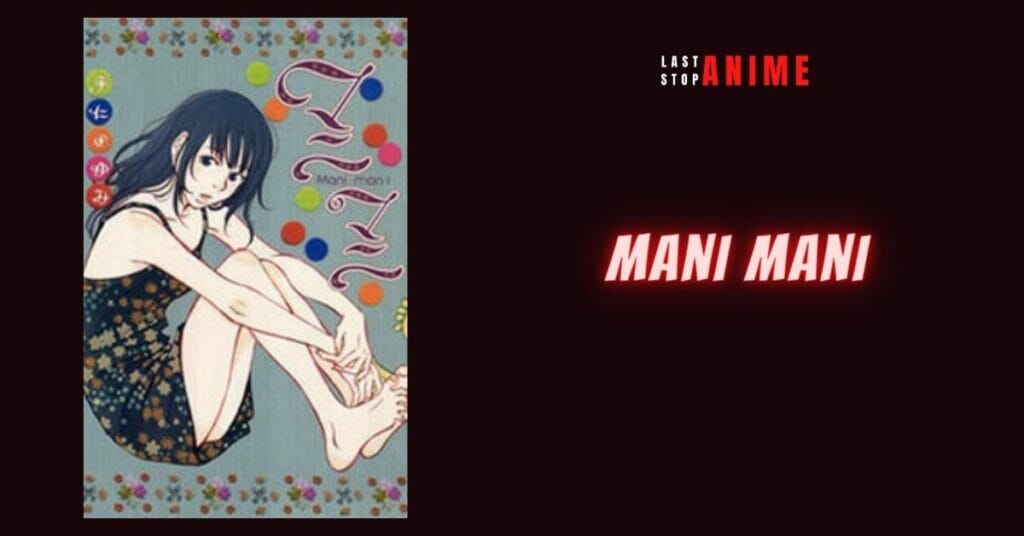 Genres: Comedy, Josei, Slice of life, Romance, Drama.
It is a collection of six interrelated shots involving deeper feelings and overcoming age differences rather than just cute love.
The titles of the one-shots are Kikyo, large small world, the mother ship, sandwich blues, Go Slow and Manimani.
I will not be telling much about the manga, but it involves a woman in her mid-twenties looking for her job; an unexpected meeting leads to fruitful happenings; a truant girl's mother tells the story about her past, youth, love, and life.
The manga contains a good amount of mature content, the story is exciting, but the artwork is not up to the mark.
10) Itadakimasu
Genres: Josei, Comedy, Romance
It is lighthearted, enjoyable, and fun, yet a sensual and mature manga with many cute elements. It is a story between an older divorced woman Naeko and a young schoolboy named Ouji.
After being divorced, Naeko works in a bridal salon and is so done and frustrated with her boss and ex-husband.
She is still waiting for that moment when she will find her life's love and the happiness she has always desired.
One day she meets Ouji. She gets shocked to see such a handsome boy in front of her face, and after meeting him, her life changes forever, and she gives her all to fulfil Ouji's sexual desires.
11) 15 Year Old Starting Today We'll Be Living Together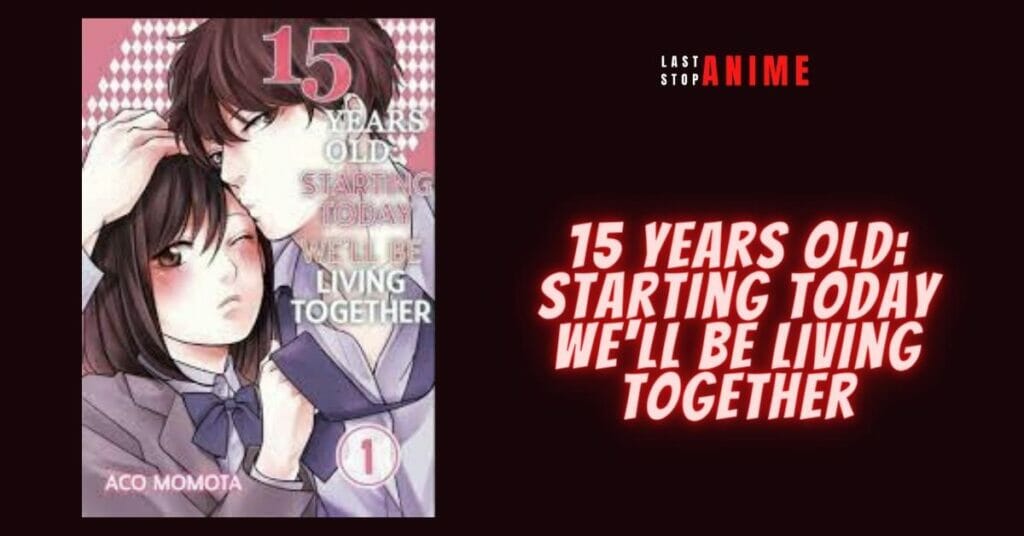 Genres: Romance, School life, Shoujo.
Hiyori fulfills her dream of living alone after entering high school. She is childhood friends with Soushi and knows he will be waiting for her there at her new apartment.
She had feelings for him but decided to stay just friends with him, but soon Soushi accidentally kisses her and confesses her love to him.
Many intense emotions are shown as the story moves ahead.
Fifteen-year-old Hiyori starts looking at Soushi as a man and madly falls in love with him, and the two childhood friends give their relationship a new direction.
The childhood friends come across their feelings for each other, and the smut manga shows how they bond together in the most unexpected yet perfect way.
12) Matamata O-bo-re-ta-i
Genres: Josei, Ecchi, Comedy, Romance.
Written by Yoshihara Yuki. This smut manga revolves around a twenty-five-year-old straight-laced magazine editor named Shizutani Miyako.
She is a modest person who does not want any complications and surprises in her life; instead, she wants to live a very foreseeable steady, predictable life.
Being timid and humble, she has never noticed the sexual beauty of a body.
Still, for the photo shoot of her new project, she meets photographer Takamura Shuuichi, a professional at bringing out the natural sexual beauty of a woman.
Her actual self changes while working with him, her external personality falls into pieces, and love for him spreads throughout her heart.
13) Himitsu no Ai-Chan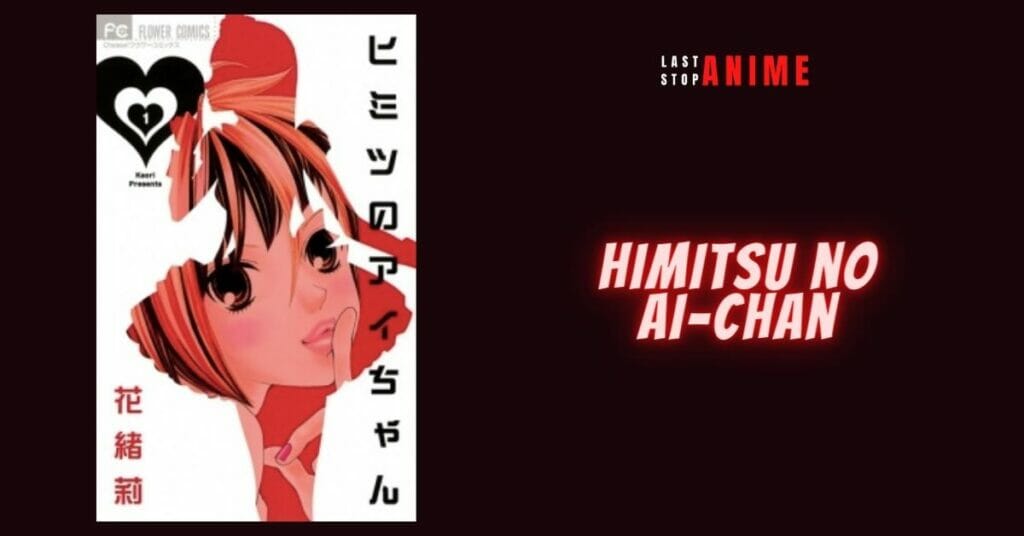 Genres: Drama, Comedy, School life, Romance, Shoujo.
Reo and Aiko are basketball players, and Reo being a better player, is Aiko's enemy in the game. She tries to defeat him every time, but he wins anyway.
One day Aiko's brother offers him a job as a maid in his maid cafe. Aiko, a complete sporty tomboy, struggles to look pretty as a maid; she still decides to do the makeup, wears the maid outfit, and looks the best.
Reo visits the maid cafe, not knowing Aiko works there. He shows interest in Aiko and asks to date her. She agrees to date Reo with a plan of dumping him in the future. Later instead of hating him, she falls in love with him later.
I am an absolute fan of this romantic comedy smut manga. Many moments will leave you in shock, wondering why it all happened.
14) I Can't do This Unless We're in Love
Genres: Josei, Comedy, Romance, Slice of Life.
This is a sensual and unique smut manga about a twenty-eight-year-old career woman named Kazumi.
She is a virgin, has a tomboy-like personality, and loves to wear her hair pulled back because she gets frustrated by them if they come to her face. She is very conscious of how she looks and wants to change herself.
Despite that, one day, a very handsome guy from a client firm, who is an upcoming star, asks her out for a date.
Shocked by all this, realizing it is the only chance, she says yes to the date proposal. She plans a very relaxing date and later on comes to know that the place where they will relax is a hotel room with a very unusual atmosphere!
He tries to seduce her. She is uncomfortable with her body; still, he lustfully continues and makes Kazumi realize that love and sex are not related, and he whispers that you do not need love to do things like these.
15) Midnight Secretary
Genres: Drama, Mature, Romance, Supernatural
Midnight secretary author, Ohmi Tomu, made a perfect blend of steamy romance and fantasy in this fantastic manga.
It is a tale between a beautiful girl and a vampire. This smut manga has an excellent plot and a storyline which will make you go crazy because it's perfect.
Kaya works as a private secretary of Touma. She has extraordinary skills and knows she is perfect at her work. She is offered to work alongside Kyohei Touma. He rejects and fails her at all of her work.
She gets frustrated and later comes to know that he is a vampire. He tries his best to grab Kaya's attention, and being a playboy; he successfully does that.
Even after being a strong-willed woman, Kaya cannot stop this desire to work with him, and she indulges in the vampire world with him.
16) My Boss Has XL Size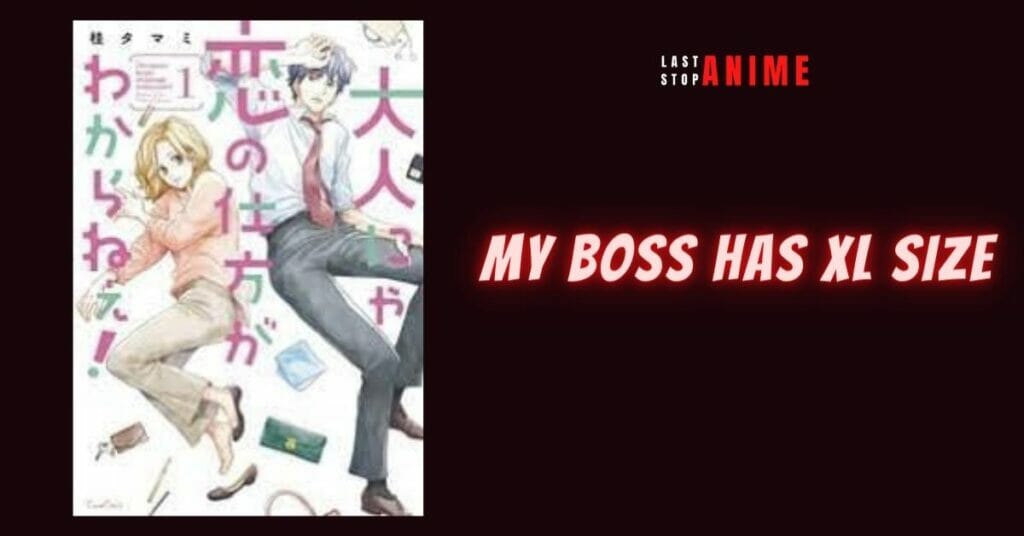 Genres: Mature romance, Office, Slice of life, Josei
The story of this manga is as interesting as the title, and it provides the best smut to the readers. You will enjoy reading this manga.
Office worker Saki Watase has a shortage of money. To earn money, she joins a part-time job as a product tester. She is given the task of testing the XL condoms.
She gets flustered and confused about how to test them, and one night while escorting drunk Saki home, her " demon boss" Keisuke Sudō, who she hates the most, reveals that he wears XL size condoms, and that is how their steamy romance story starts between Saki and her boss Keisuke.
17) Kyou, Koi wo Hajimemasu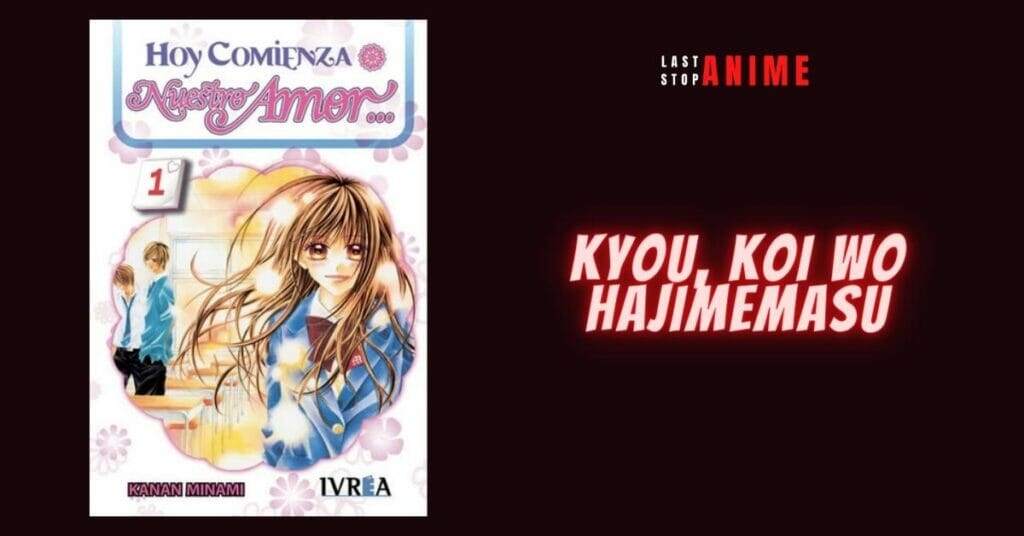 This manga makes us realize that relationships are complicated, and it's not always the happy days and cute romance, but sometimes there are dark times and hardships to deal with your partner.
Tsubaki is a pro at hair styling, but she's not so confident in styling her own. She goes to school generally with the same hairstyle.
There she sits beside the class topper and the playboy who shares the same name as her, Kyouta Tsubaki. He starts teasing, irritating, and commenting on her, saying she is old-fashioned.
Getting frustrated by his nonsense, she cuts his hair. Kyouta gets very impressed by her actions. And being the class controller, he starts including Tsubaki in all the activities with him. No matter how hard Tsubaki tries, she ends up working with Kyouta.
They later develop romantic feelings for each other after having this love-hate relationship, but later she realizes Kyouta cannot commit to a relationship because of his mother.
They both face a lot of challenges in their first love.
18) Koi-iro✡Devil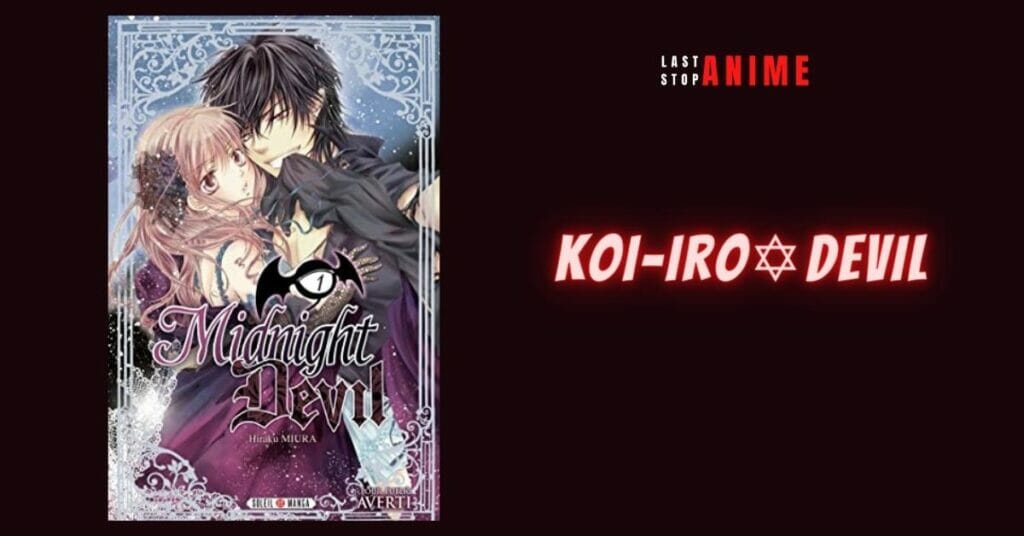 Genres: Drama, Romance, School life, Shoujo, Supernatural.
Koi-iro✡Devil is one of the most popular and the best smut manga covering Drama, Romance, School life, Shoujo, Smut, and Supernatural genres, written by Miura Hiraku.
A demon king from the parallel world called Avalon falls in love with Hashiba Rin, the daughter of a shrine.
The demon king is named Char, a perverted ill-natured devil who calls himself 'Oresama'…… will not reveal his true identity here.
When they both get madly attached, Rin's first love, Shou, confesses his love to her, which brings some complexities between the couple.
19) Kaikan Phrase
Genres: Drama, Romance, Shoujo, School life, Mature.
It is a delicious smut manga containing love at first sight and overflowing sex scenes, which might sometimes seem too much.
Aine is a seventeen-year-old high school student dreaming of becoming a songwriter by writing sensual and erotic song lyrics.
Her friends take her to a songwriting contest, and there she drops her lyrics by bumping into a member of the band, Lucifer, known for his sensual songs.
She falls in love with him without knowing who he is. He ensures Aine is not hurt and gives her free entry passes to his concert. He picks up her lyrics and decides to perform them with his band.
Going to the concert, Aine finds out that the person she bumped into was the lead singer of the band Lucifer, named Sakuya.
He was such a good-looking artist that the ladies in the audience used to pass out looking at him. While returning home from the concert, she finds him singing her lyrics on the stage. He kidnaps her and tells her to be the lyricist of the group.
Later, to protect Aine, Sakuya is admitted to her school. He finds her innocent, and he falls in love with her. Soon he makes her the band's official lyricist as he realizes how insanely talented a songwriter she is.
20) Love Celeb
Genres: Comedy, Erotic, Romance, Slice of life.
If you are looking for the best smut comedy manga with a distinctive art style and a fantastic mature storyline, this manga written by Mangaka Shinjou is the one for you.
Kiara, a very pretty young girl, has always dreamed of becoming a celeb or idol. Her manager picks her up and promises to make her the next celeb.
But after a few tries, she realizes it is not easy to become a love celeb, especially with the people who want her virginity in return.
Gin, a silver-haired man, helps her to come out of all this, but later we find that he is way worse than the managers and the producers as he wanted to buy her for his own needs.
She tries to escape the trap made by Gin but finds out that she has gone widespread, and again, she gets stuck in a very unfavorable situation.
21) Hapi Mari
Genres: Romance, Drama, Smut, Comedy
It is one of the best comedy manga of the smut genre written by Maki Enjoji, focusing on marriage issues and a journey to a happily married life.
Takanashi Chiwa is a twenty-three-year-old office lady who has never had a boyfriend in her life before. She has a lot of her father's debt to pay; she has to work as a full-time office lady and a part-time hostess.
She gets fired from her part-time job because of a high-class customer who is the president, Hokuto Mamiya, of the company she works in, and later the president tells her to marry him to free herself from all her dad's debt.
Now she has to decide to change her life upside down or stick with her rugged and monotonous life.
Later she agrees to the marriage, and we find the couple building their life, career, and relationship together in this smut manga.