The popularity of diverse manga genres, including gender benders, continues to grow as readers become more interested in unique and captivating stories.
Gender bender manga, in particular, has a large and dedicated fan base due to its appeal to both male and female readers.
What Is Gender Bender Manga?
Welcome to the world of gender-bender manga! These stories explore themes of identity and self-discovery through characters who transform or switch between genders.
Whether it's a magical transformation, a scientific experiment that has gone awry, or a simple desire to embrace a different identity, these mangas offer a unique and exciting twist on traditional gender roles.
Whether you're a fan of romantic comedies, action-packed adventures, or heartwarming dramas, a gender-bender manga out there will speak to you and leave a lasting impact.
So if you enjoy stories of gender benders, get ready to dive into a world where anything is possible, and the lines between male and female are constantly blurred.
So sit back, relax, and get ready to experience some of the best gender-bender manga out there!
20. Princess Jelly Fish
Volumes: 17
Chapters: 93
Status: Finished
Genres: Award Winning, Comedy, Josei, Romance, Slice of life
Authors: Higashimura Akiko (Story & Art)
Tsukimi Kurashita has been fascinated with jellyfish since her late mother took her to an aquarium. As an adult, she lives with other Otaku women and is an outcast in society.
Despite this, Tsukimi aspires to become an illustrator someday.
While at a pet store, one day, Tsukasa meets a beautiful girl while saving a jellyfish. The woman becomes a regular visitor and grows close to Tsukasa and her siblings.
However, this seemingly pretty woman has a secret: she is a wealthy man named Kuranosuke, who is dressed as a woman.
Kuragahime is a modern retelling of the Cinderella story, featuring a jellyfish princess as the main female lead and a cross-dressing male lead.
This manga is exceptional from start to finish and offers a blend of romance and humor. If you enjoy gender-bender manga, you should definitely give Kuragahime a try.
19. Tokyo Crazy Paradise
Volumes: 19
Chapters: 111
Status: Finished
Genres: Action, Comedy, Drama, Romance
Authors: Nakamura Yoshiki (Story & Art)
In 2020, life in Tokyo was especially tough for Tsukasa's parents. To protect her from harassment and other dangers, her parents raised her as a man.
Unfortunately, they both died while on the job, leaving Tsukasa and her three brothers to fend for themselves.
Tsukasa is now forced to act as a bodyguard for one of her classmates, who is also the leader of a prominent yakuza group.
Tokyo Crazy Paradise is a manga created by the author of Skip Beat. If you enjoyed the author's previous work, you could expect this manga to be even better.
If you're a fan of gender bender manga set in a yakuza setting, you won't want to miss this one.
It takes traditional shoujo manga tropes and executes them so well that you won't want to skip a single chapter.
18. Mei's Secret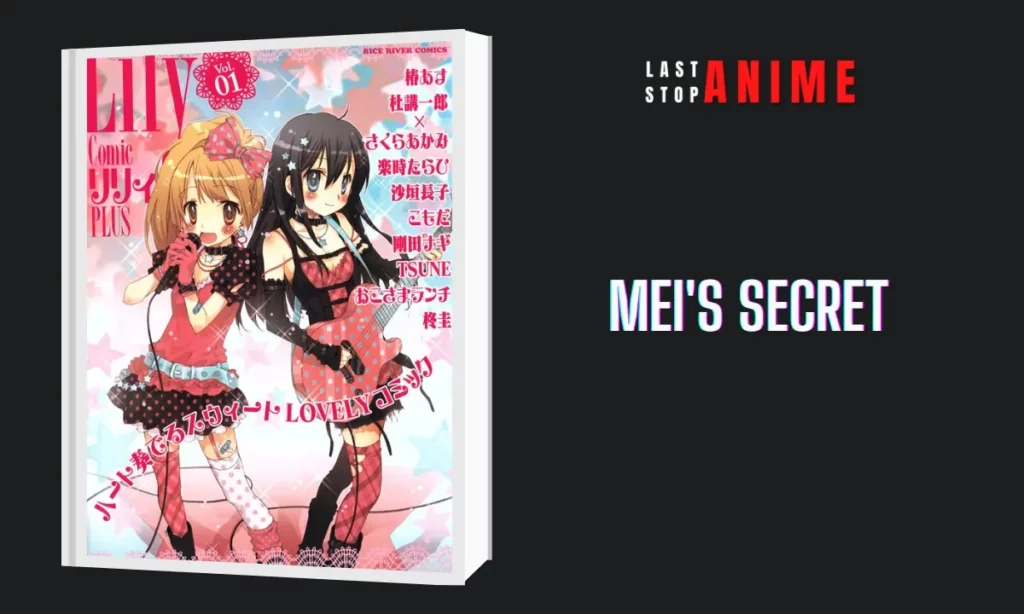 Volumes: 4
Chapters: 18
Status: Finished
Genres: Comedy, Ecchi, Harem, Romance, School life, Shounen, Supernatural
Authors: Kusaka Shiroi (Story & Art)
The main character of this manga is Mei Haruna, a young person raised as a girl by their witch mother and identified as female.
When his mother dies, Mei transfers to an all-girls high school and moves into the dormitory.
He lives with his talking cat, Abel, and his roommate, Fuuka Honjou, a school's public morals committee member.
Upon arriving at the school, Mei's friends discover through a magical event in the dormitory's community bath that he is male, which comes as a surprise to Mei, even though he is aware of the physical differences between himself and other girls.
Despite this revelation, the school's principal allows Mei to stay at the school with the help of the student council president.
The following day, Mei arrives at school with Fuuka and apologizes for hiding the fact that he is a witch.
The following day, Mei arrives at school with Fuuka and apologizes for not disclosing the fact that he is a witch. He also reveals that he is male.
His classmates quickly accept him and are impressed by his ability to use magic.
17. AKB49 – Renai Kinshi Jourei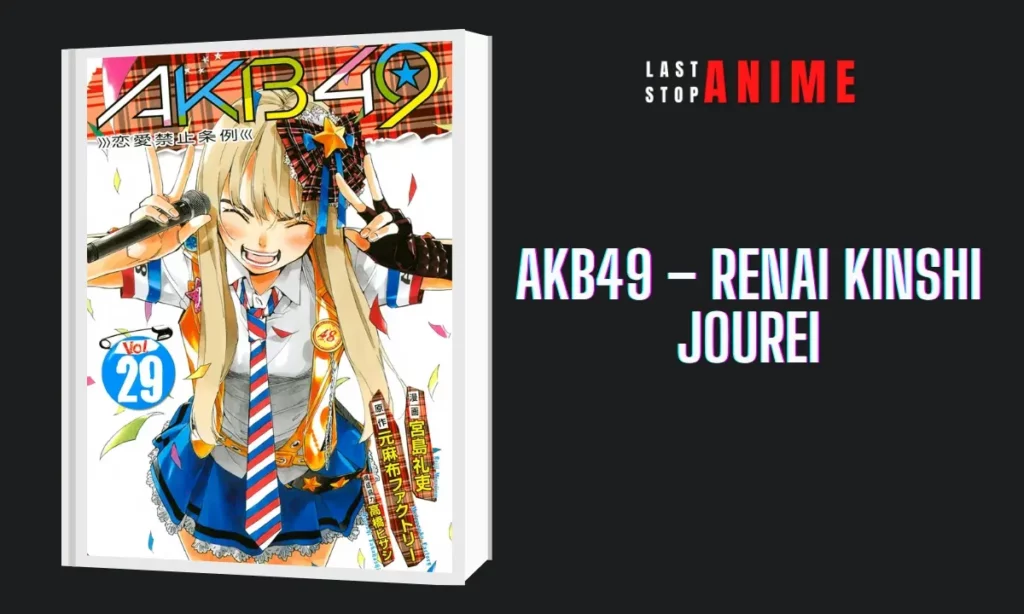 Volumes: 29
Chapters: 263
Status: Finished
Genres: Drama, Romance, Crossdressing, Idols (Female), Music
Authors: Miyajima Reiji (Art)
In this manga, Urakawa Minoru crossdresses as a girl named Minori to participate in an audition for the popular female idol group AKB48.
His main objective for doing this is to help his love interest, Yoshinaga Hiroko, achieve her dream of becoming an AKB48 idol, as this is her final chance to audition.
The audition is Hiroko's final chance to pursue her dream, so Minoru takes on this disguise to support her and ensure she realizes her goal.
This gender-bender manga is inspired by the real-life AKB48 group and explores themes of identity and the pursuit of dreams. 
16. Wandering Son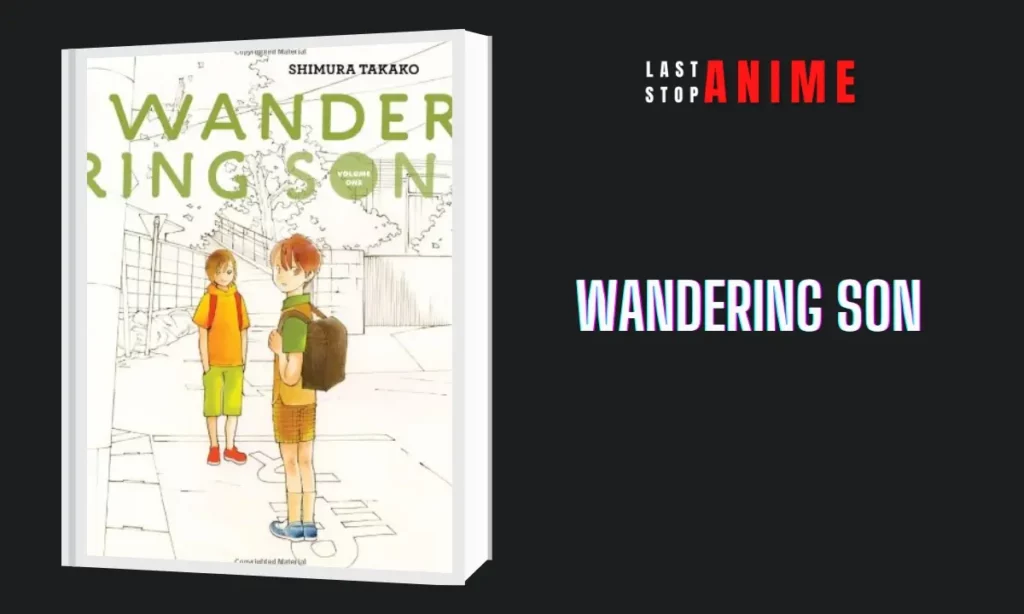 Volumes: 15
Chapters: 123
Status: Finished
Genres: Drama, Romance, Slice of Life
Authors: Shimura Takako (Story & Art)
Shuuichi Nitori is a female fifth grader who is naturally feminine and struggling to keep this a secret.
When he starts at a new school, he is seated next to Yoshino Takatsuki, a boyish girl struggling to hide her true identity.
Together, they find solace in each other as they navigate their own insecurities surrounding their gender identities.
This heartwarming manga explores transgender themes and offers a unique perspective for readers.
It may not be directly relatable for all manga fans, but it is still a valuable and thought-provoking read for anyone who has ever struggled with gender identity.
Since the manga is so though-provoking, it is one of the best gender-bender manga.
15. A Choice Of Boyfriend And Girlfriend
Volumes: Unknown
Chapters: Unknown
Status: Publishing
Genre: Romance, Slice of life
Authors: Ohara Hiroki (Story & Art)
The young man had been eagerly awaiting the arrival of his best friend, whom he had not seen in seven years due to living in separate cities.
As he waited at the airport, he received a message from his friend explaining that he would run late.
However, to the man's surprise, a mysterious beauty appeared before him instead. It turns out that this woman is his best friend.
Since one of them has now become a cute girl, their relationship has taken a strange turn. The characters in this gender-bender manga are highly memorable and well-developed.
This gender-bender manga also takes on some of the most popular tropes, from childhood friends to best friends to lovers.
14. She Professed Herself Pupil of the Wise Man
Type: Light Novel
Volumes: Unknown
Chapters: Unknown
Status: Publishing
Genres: Adventure, Fantasy, Isekai
Authors: Fuji, Choko (Art), Ryuusen, Hirotsugu (Story)
Kagami was one of the Nine Sages, a group of the most powerful magicians in a virtual reality world. He decides to pull an all-nighter to play his games.
However, during this time, he fell asleep in the game, and when he woke up, he found that his body had been transformed into that of an innocent little girl.
This posed a major problem, as Kagami's reputation as a sage could be ruined if his true identity was revealed.
In order to protect his reputation, Kagami had to come up with an excuse for his sudden change in appearance.
Though this is a light novel, the gender swap is handled very smoothly. The main character cannot accept himself as another sex.
13. Mimic Royal Princess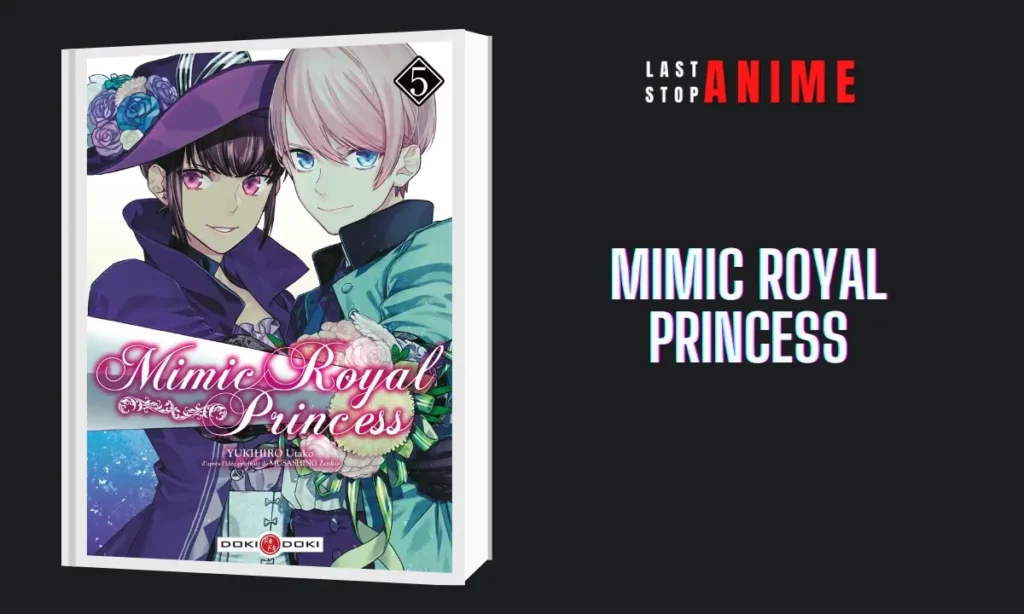 Volumes: 5
Chapters: 34
Status: On Hiatus
Genres: Fantasy, Crossdressing
Authors: Yukihiro Utako (Story & Art)
The former kingdom of Morrigan was a land filled with war and rebellion, leading to the loss of countless lives.
To bring peace, the women in power passed laws allowing them to earn income and inherit property, while men were stripped of their rights and treated as inferior.
Despite these efforts, the people of Morrigan, particularly the men, continued to suffer and be humiliated in this new queendom.
The peace was only an illusion, as the suffering and inequality persisted.
Albert, a young orphan living near Morrigan's harbor, ignores warnings from his guardian Martha and goes to the town center with his friend Theodore to watch the preparations for the Queen's birthday festival.
As two boys without adult supervision, they are easily captured by slave traders and put up for sale.
A well-dressed man offers a large sum of money to buy both boys, showing a particular interest in Albert.
Guy Schwarzwald introduces himself and takes Albert and Theodore to a palace, where they are introduced to their new owner, Princess Alexia Lumiere, the heir to the throne.
Albert is shocked to find that not only is he now the princess's property, but she also looks exactly like him.
This is one of the best gender-bender manga that takes place in a historical world.
12. Magical Trans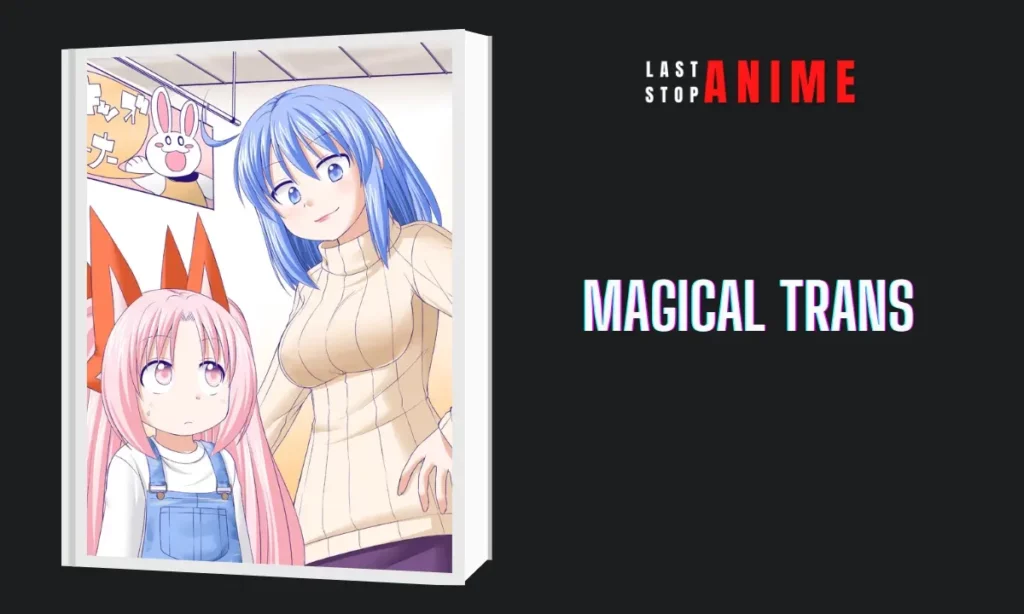 Volumes: 6
Chapters: 65
Status: Finished
Genres: Comedy, Romance, Ecchi, Slice of Life
Authors: Kashii Yutaka (Story & Art)
Minami sees a poster recruiting new members for the Magical Girl Club and assumes it is a cosplay group. Minami decides to join, believing it to be a club for cosplay enthusiasts.
However, he quickly realizes that the club is not for cosplay at all. However, he soon realizes that the club is actually about becoming a real magical girl, not just dressing up as one for cosplay.
Despite this initial confusion, Minami is surprisingly okay with it and enjoys his time in the club.
11. My Childhood Friend MUST Become A Girl!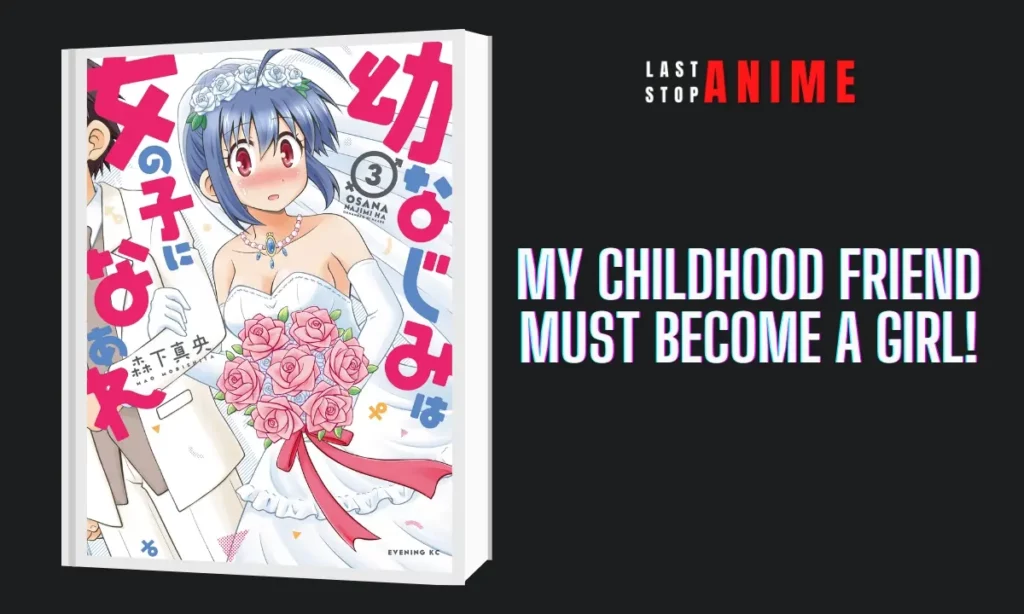 Volumes: 3
Chapters: 41
Status: Finished
Genres: Comedy, Fantasy
Authors: Morishita Mao (Story & Art)
One day, Shuichi, a high school student, comes across a magical fairy named Sylphy who is struggling in a pond.
Shuichi jumps in and saves her, and as a gesture of gratitude, the magical fairy Sylphy offers to grant him one wish.
Without hesitation, Shuichi wishes for a cute childhood girlfriend. Sylphy grants his wish by turning his male childhood friend, Iori, into a girl.
To Shuichi's surprise, the newly female Iori is actually quite cute.
The story revolves around Iori's struggles to resist the magic that turns him into a girl and his efforts to change back into a boy.
However, Sylphy continually uses her powers to transform him back into a girl.
10. Inside Mari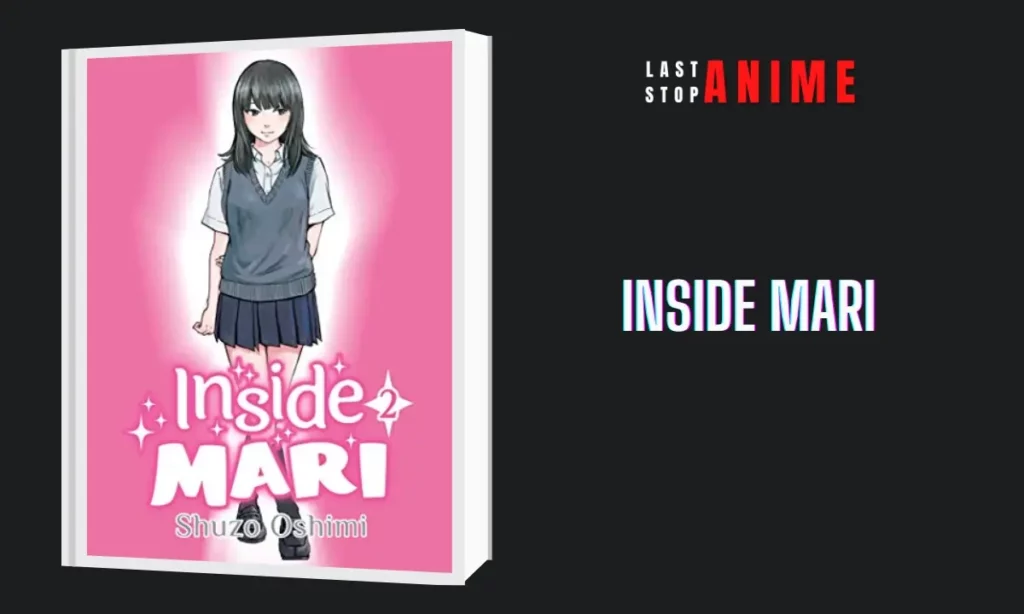 Volumes: 9
Chapters: 80
Status: Finished
Genres: Drama, Mystery, Romance, Supernatural
Authors: Oshimi Shuuzou (Story & Art)
The story revolves around a young man named Isao Komori who moves to Tokyo for college and becomes a shut-in, spending most of his time playing video games.
However, he is drawn to a high school girl named Mari Yoshizaki, who works at a convenience store near his home.
The only bright spot in his life is visiting the convenience store daily to see Mari Yoshizaki, a high school girl he refers to as the Angel of the Convenience Store.
One day, Mari notices Isao, and the two make eye contact. Suddenly, Isao wakes up in Mari's body with no memory of how he got there or where the real Mari is.
Deciding to continue living in her place, Isao explores the challenges and opportunities of living as a young woman.
09. The Beautiful Skies of Houou High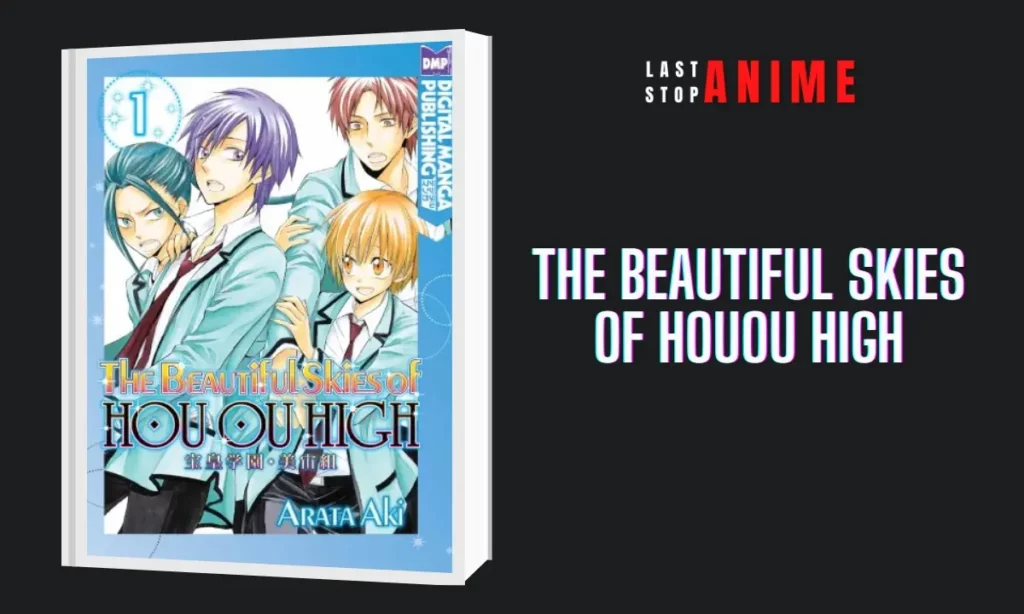 Volumes: 4
Chapters: 23
Status: Finished
Genres: Comedy, Romance, Cross dressing, School
Authors: Aki Arata (Story & Art)
Houou High is a prestigious all-boys school known for being the stomping ground of the sons of the wealthiest and most influential families.
Kei Saeba, the main character, is forced to enroll and disguise herself as a boy due to her mother's scheming.
However, the consequences could be dire if Kei doesn't maintain the charade for the next three years.
As Kei navigates the challenges of pretending to be a boy at an elite school, she encounters a host of intriguing characters, including the sons of powerful families and potential love interests.
With her wit and determination, Kei must find a way to survive and thrive at Houou High while guarding her true identity.
08. Prunus Girl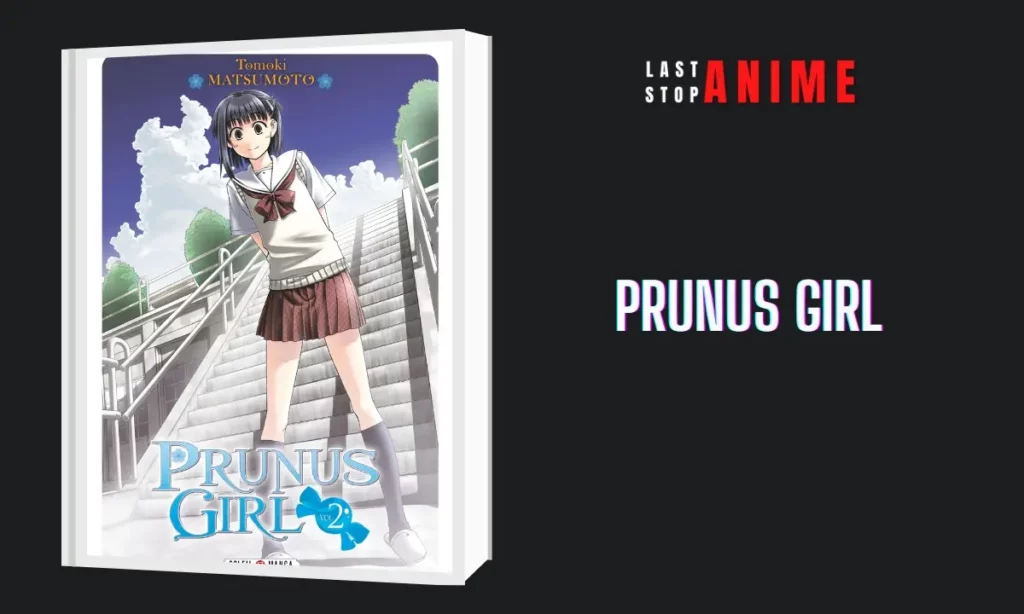 Volumes: 6
Chapters: 43
Status: Finished
Genres: Comedy, Romance
Authors: Matsumoto Tomoki (Story & Art)
Makito Maki has a fateful encounter with Kizuna Aikawa under the cherry blossoms when the results of the high school entrance exams are out.
As Maki hopes for a beautiful girl as his companion, his dreams are crushed when he realizes on the first day of school that Kizuna is, in fact, a male.
Though he tries to move on, fate brings them together regularly. The entire plot of this gender-bender manga revolves around the main characters.
Despite Aikawa's efforts to be friendly and welcoming, Maki struggles to accept that Aikawa is a boy.
However, as they spend time together on various adventures, Maki realizes that Aikawa is a kind and caring person, and he learns that people should not be judged based on their appearance or gender.
Aikawa's actions help Maki see that it is important to look beyond appearances and consider an individual's character.
Prunus Girl is one of the most touching stories about the opposite genders and a feminine boy.
07. Hatsukoi Zombie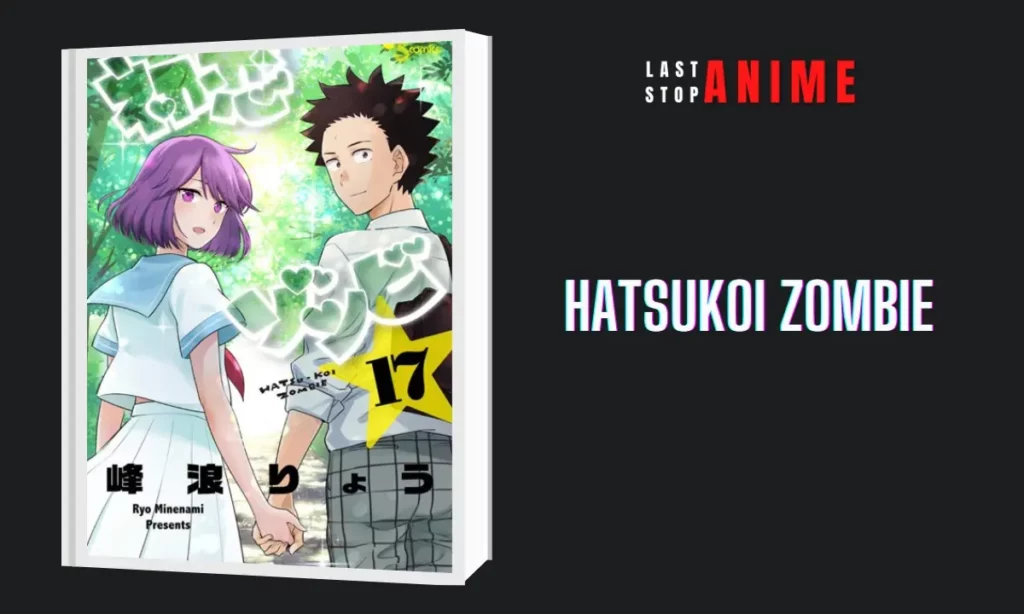 Volumes: 17
Chapters: 167
Status: Finished
Genres: Comedy, Supernatural, Ecchi
Authors: Minenami Ryou (Story & Art)
Tarou Kurume is no exception to the difficulties of love in modern times and prefers to remain single. This allows him to focus on his lifestyle and principles.
However, this all changes when a ball strikes him in the head and renders him unconscious.
When he regains consciousness, a floating girl stands before him, leaving Tarou utterly perplexed about who she could be.
Love isn't easy for Tarou, and he doesn't want an affair, yet this incident causes confusion nonetheless. Eve is a witch who appears as an innocent boy but is a girl.
She enjoys playing with Tarou, but he resists her advances and remains focused on his tasks. The other characters frequently try to set Tarou up with others, leading to comedic moments of infidelity.
Despite all this, Tarou remains determined not to give in to Eve. The constant matchmaking leads one to wonder why Tarou resists Eve's affections.
06. 1/2 Prince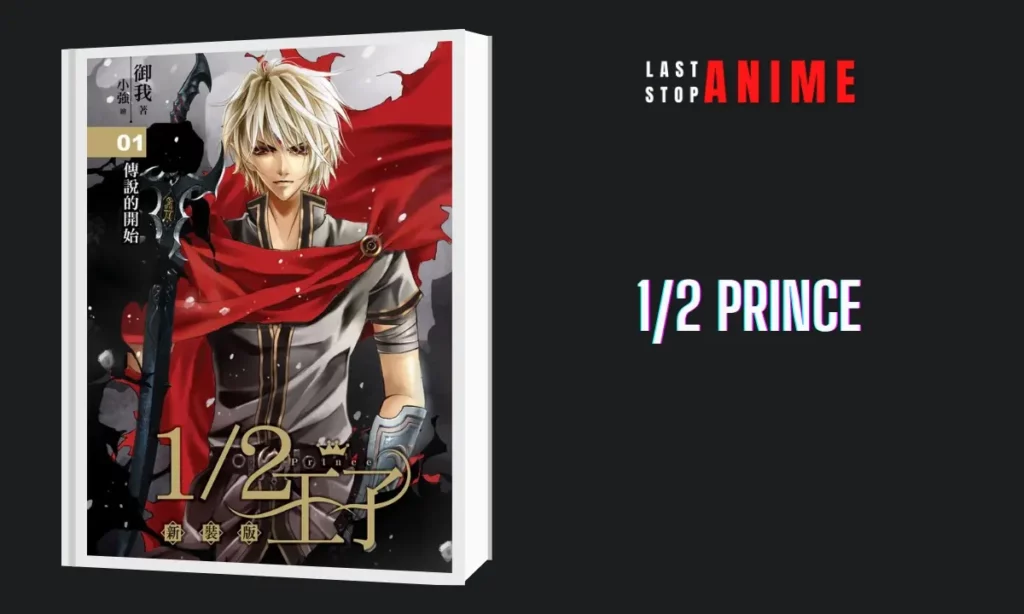 Type: Manhua
Volumes: 16
Chapters: 82
Status: Finished
Genres: Action, Adventure, Comedy, Fantasy, Romance
Authors: Choi Hong Chong (Art), Yu Wo (Story)
Feng Lan's brother encouraged her to play the online game Second Life, telling her being a girl would give her an advantage.
To prove she could be as good as him without disability, she asked for a male avatar and began to explore the virtual reality game, experiencing what it is like to be perceived as a boy.
05. Fukigen Cinderella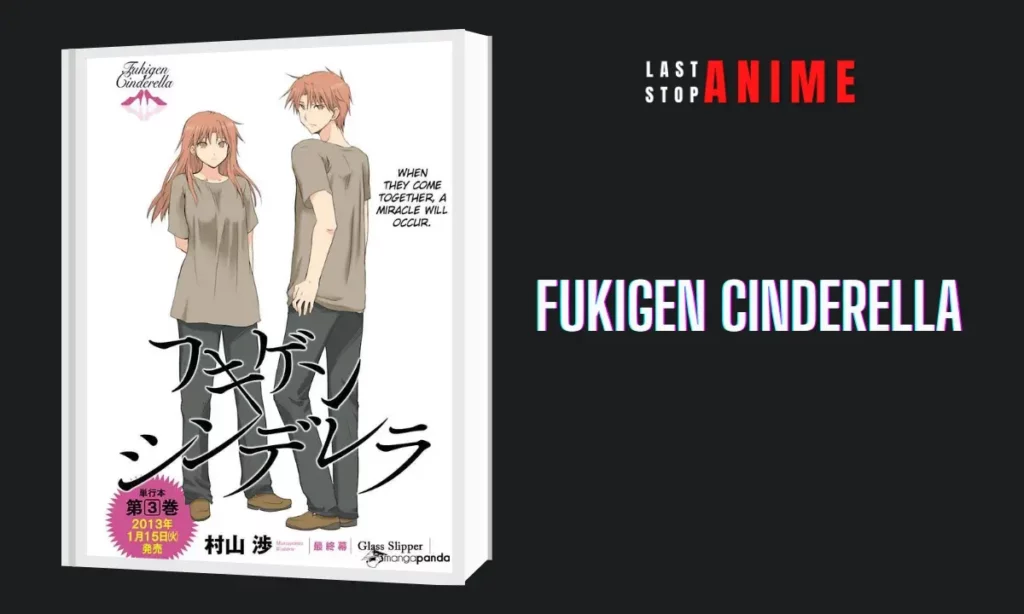 Volumes: 3
Chapters: 24
Status: Finished
Genre: Romance
Authors: Murayama Wataru (Story & Art)
Haruhiko Kanna had a normal life until he encountered three witches in an old clock tower.
At midnight, he was granted the "gift" of transforming into a girl and returning to his male self at midnight.
He questioned if he could manage this curse and if it would be permanent.
He wonders if he can survive this transformation, and if so, will he ever be able to revert back to normal?
04. Kampfer
Volumes: 10
Chapters: 56
Status: Finished
Genres: Action, Comedy, Romance, Ecchi
Authors: Tsukiji Toshihiko (Story), Tachibana Yuu (Art)
Senou Natsuru, a regular high school sophomore, has been chosen by the Moderators to become a Kämpfer ( female fighter).
This gender-bender manga chronicles his journey as he is given a bracelet to activate his powers and fight the enemy.
However, it comes with one major caveat: all Kämpfers must be female, so Natsuru will become a pretty girl when activated.
One reason Kämpfer is considered a good gender bender manga is because it explores the concepts of gender and identity uniquely and interestingly.
As he explores this new identity, he faces society's expectations and stereotypes of women.
He learns to challenge and subvert these expectations as he fights to protect those he cares about.
Additionally, the series includes other characters who are also Kämpfer with another gender of their original bodies, adding to the themes of gender and identity exploration.
03. Yamada-Kun and the Seven Witches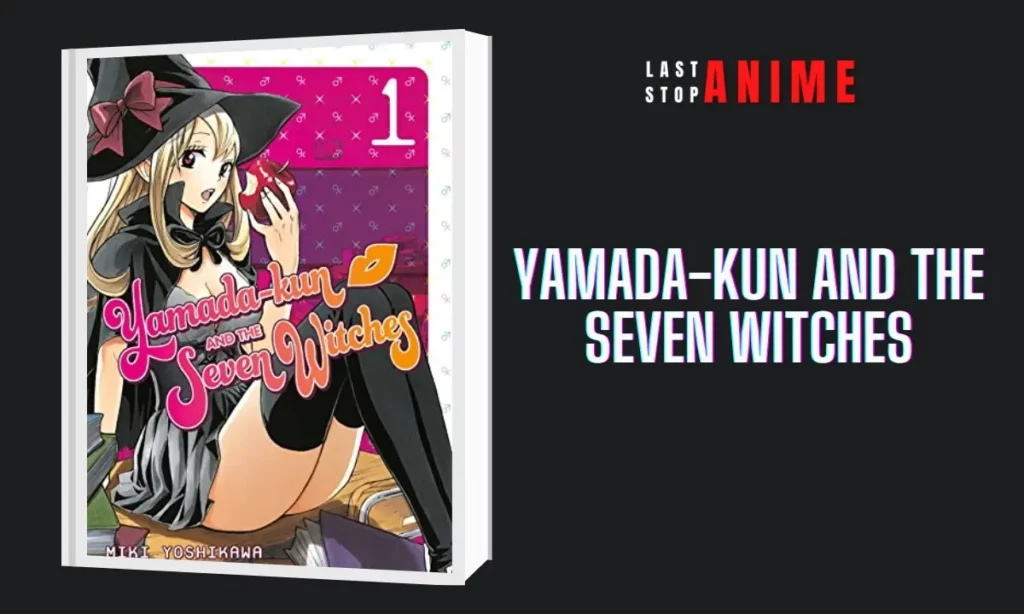 Volumes: 28
Chapters: 246
Status: Finished
Genres: Comedy, Mystery, Romance, Supernatural
Authors: Yoshikawa Miki (Story & Art)
Ryuu Yamada, a junior at Suzaku High known for his bad behavior and attitude, is scolded for his below-par performance.
He then sees Urara Shiraishi, the top student in the grade, on the stairs and tries to anger her.
However, he winds up tumbling down with her instead. When he regains consciousness in the infirmary later on, he finds that he no longer inhabits his own body.
As he stood face-to-face with Shiraishi, Yamada couldn't believe what he had heard.
In a bizarre twist of fate, it turns out that their bodies had been swapped due to an accidental kiss during the fall.
High school life got a lot more eventful for Yamada, and he couldn't wait to see what the future holds.
Due to a mix of genres, Yamada Kun and seven witches are one of the best gender-bender manga.
02. Ranma 1/2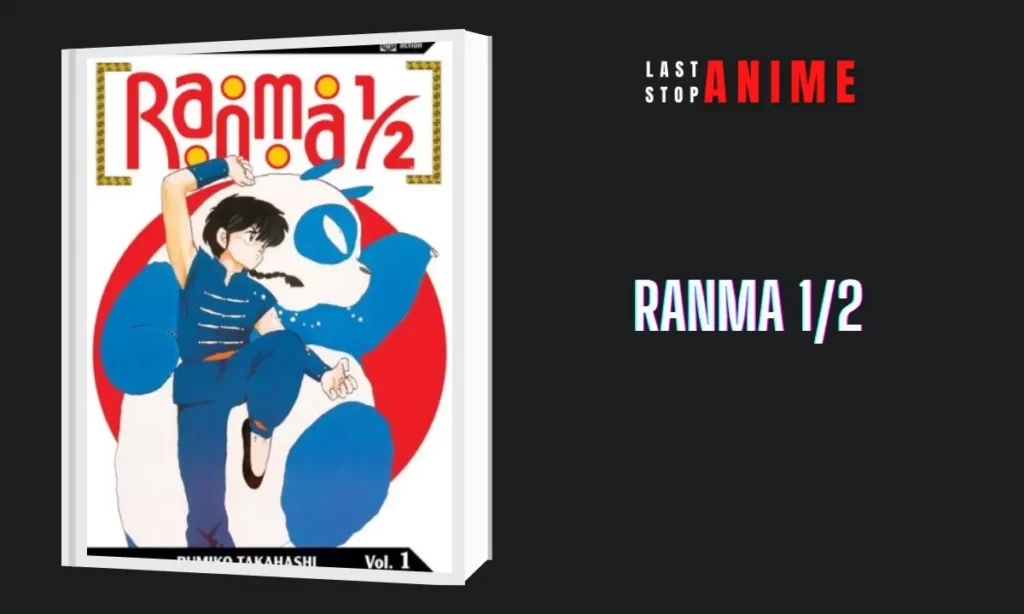 Volumes: 38
Chapters: 407
Status: Finished
Genres: Action, Comedy, Romance, Ecchi
Authors: Takahashi Rumiko (Story & Art)
The renowned training springs of China are a great place to master martial arts, but they are cursed.
Ranma, a teenage martial artist, travels to China and visits the well-known training springs.
However, he is cursed when he falls in the spring of the drowned girl. He shifts into a female form whenever Ranma is sprayed with cold water.
Despite this, his father arranges an engagement between him and Akane.
Akane, the daughter of an old friend and also very strong-willed, has no time for boys.
Akane is not the only girl vying for Ranma's affection; in fact, he has been betrothed to not one but two other girls as well!
This love triangle will bring drama and excitement as the three girls compete for the attention and affection of the charming and skilled martial artist Ranma.
Who will ultimately win his heart? Only time will tell how this love triangle plays out.
01. Boku Girl
Volumes: 11
Chapters: 107
Status: Finished
Genres: Comedy, Romance, Supernatural, Ecchi
Authors: Sugito Akira (Story & Art)
Mizuki Suzushiro, a first-year high school student, has difficulty being mistaken for a girl. He's constantly rejecting the romantic advances of countless men.
Even the person he has feelings for treats him more like one of her female friends than as a potential boyfriend.
The mischievous god Loki, tired of playing pranks on her divine comrades, decides to have fun at Mizuki's expense in the mortal realm.
As Mizuki wakes up, he is shocked to find that he has developed budding breasts and is missing a crucial part of his anatomy.
His sudden change leaves him feeling confused and overwhelmed. He is unsure of what the future holds and how he will navigate this new reality.
Boku girl is one of the best gender-bender manga you can add to your reading list.