The term anime trap has evolved and is now generally used to describe those who challenge traditional gender norms. Anime Femboys are boys with feminine characteristics who enjoy expressing themselves through girlish clothing and interests.
There are also reverse trap characters, female characters with more masculine characteristics.
Both types of characters represent a departure from what society perceives as typically male or female behavior, challenging and subverting gender roles.
In the world of anime, where many voice actors are female, femboys may even be mistaken for girls unless the characters explicitly reveal their identity.
Despite their nonconformity to traditional gender roles, femboys have gained popularity in anime and manga.
While some individuals still harbor negative attitudes towards them, more people are embracing their uniqueness and learning to appreciate their individuality.
What Is The Difference Between Anime Traps and Femboy Anime?
An anime character who is referred to as a trap is typically a male character intentionally designed to have a feminine feature, appearance and behavior, often leading to confusion or mistaken identity within the story.
However, it is important to note that the term trap can be considered derogatory and offensive to some individuals.
On the other hand, a femboy is a male character who may also possess feminine traits or appearance but is not designed or portrayed in a way that intentionally confuses or misleads the audience regarding their gender identity.
In fact, a femboy character may express frustration or annoyance if mistaken for a female, as their gender identity is an important aspect of their characterization.
Who Is The Most Popular Anime Femboy?
Astolfo from Fate/Apocrypha is the most popular anime femboy of all time.
Who Is The Most Popular Trap In Anime?
Astolfo from Fate/Apocrypha is the most popular trap in anime. That's not all, Astolfo is also the most popular anime femboy.
20. Gowther from Seven Deadly Sins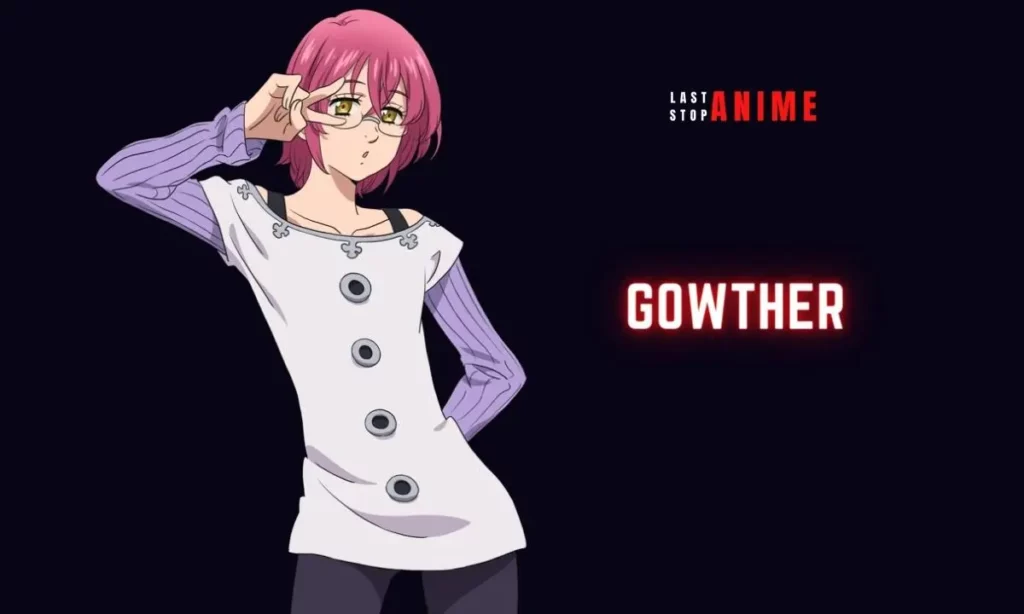 Gowther is one of the favorite anime characters from Nanatsu No Taizai
According to the story, Gowther's father designed his appearance based on the likeness of his former romantic partner.
However, to avoid the awkwardness of having his own daughter resemble his past love interest, he opted to give Gowther a male body instead.
With striking dark pink hair and stylish glasses, Gowther possesses an undeniable charm that captivates everyone they encounter.
As the Sin of Lust, his alluring presence is not only due to his physical appearance but also to his compelling backstory and character development.
This femboy anime character stands out as a refreshing and interesting addition to the genre.
19. Saika from Oregairu
Saika, a side character from the anime Oregairu, exudes kindness, warmth, and genuine goodness.
He embodies the essence of purity and is admired by many, including the main character, who harbors feelings for him.
Despite the MC's reservations about their gender differences, he cannot help but feel his heart skip a beat every time he interacts with Saika.
18. Kazuto Kirigaya from Sword Art Online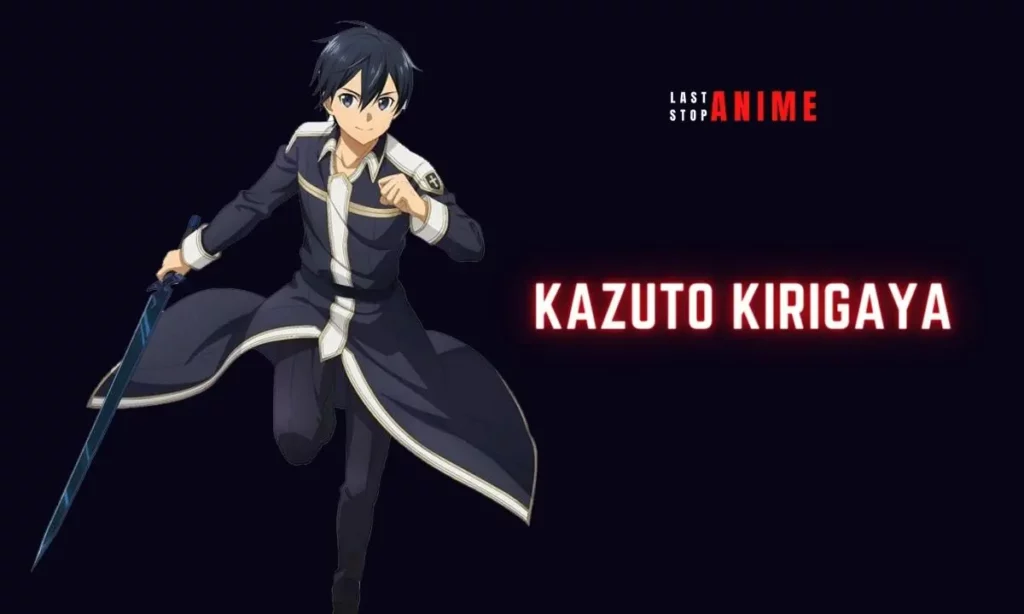 Kirito's avatar in the Gun Gale Online segment of the Sword Art Online series is not typically a femboy.
However, he adopts a more girlish appearance thanks to a rare avatar model that allows male players to explore their femininity.
This avatar model is highly uncommon, and as a result, most players are unable to obtain it, leaving it as nothing more than a desirable but unattainable option.
Since his avatar appears to be that of an actual girl, his true gender can be confusing for other online players.
If his female avatar can be considered an anime femboy, then his avatar would be one of the anime femboys.
17. Titus Alexius from Magi
Titus Alexius is currently serving as the Magi of Reim, having previously worked under the previous Magi before ascending to the position.
He shares a similar appearance with his fellow Magi in Reim. Still, he is distinguishable by his slightly shorter stature and radiant complexion.
Despite having a high-pitched and feminine-sounding voice, Titus is male.
There was a misunderstanding on Aladdin's part during their initial encounter, leading him to mistake Titus for an adult woman.
16. Hideri from Blend S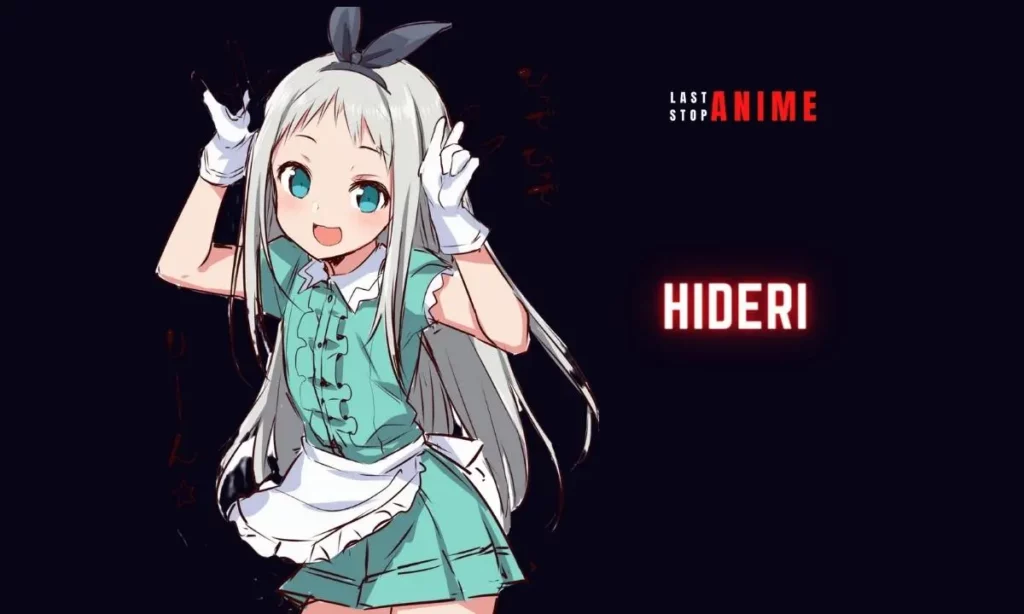 Anime fans love this femboy. Hideri is a lively young boy who dreams of becoming an idol, even though most idols in the industry are female.
However, he has decided to pursue his passion regardless. He plans to become a male idol who incorporates cute elements into his performance.
While he adores all things cute, his personality is still more typical of a typical boy.
The fact that this anime femboy can easily crack funny jokes (most of his jokes are dirty) makes him not like other girls.
15. Tetra from Log Horizon
Tetra may appear as a female avatar, but in reality, he is a man who happened to select a female character when playing the game.
He seems to derive pleasure from hitting others, particularly Naotsugu. He doesn't always take him seriously, possibly due to a lack of awareness about the actual situation.
Although Tetra is male, he isn't as well known among the fanbase. Furthermore, he has constructed a complex online persona reminiscent of a femboy from anime.
14. Ruka from Steins;Gate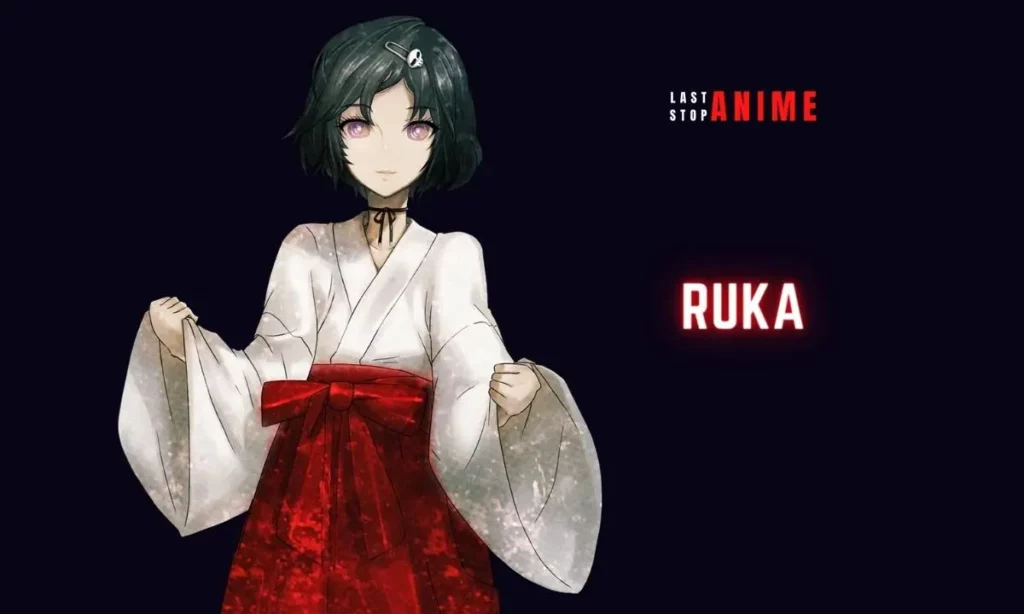 Ruka stands out among the other anime femboys on this list as the most feminine and the only one to have transformed into a girl within the anime's timeline.
Despite the timeline alteration required for this to happen, it is still a notable occurrence.
This individual is a supporting character in the renowned time travel anime Steins;Gate.
Unlike other characters on this list, he possesses a reserved and timid demeanor rather than a cheerful one.
However, his delicate nature and conservative mindset endear him to others, evoking a sense of protectiveness and a desire to see him happy.
13. Felix Argyle from Re: Zero – Starting Life in Another World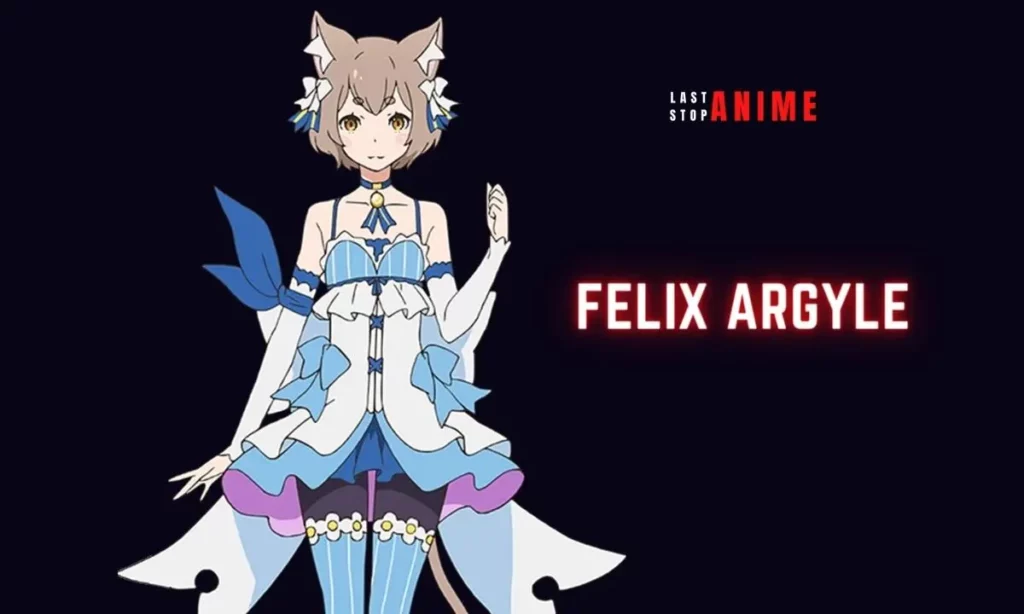 Felix is a fictional character from the anime series Re:Zero who embodies femboy and cat boy characteristics.
Due to his Demi-Human heritage, Felix possesses feline features such as cat ears and a charming smile. Despite his male gender, Felix adorns himself in gorgeous blue-and-white dresses.
His unique combination of fetishes has earned him admiration from fans. Adding "nya" to his sentences is a charming quirk that enhances his cuteness.
Felix stands his ground against pretty girls. Felix prefers to wear female clothing and has feminine physical features. Though being a boy, Felix is easily one of the best anime femboys.
12. Seishiro Tsugumi from Nisekoi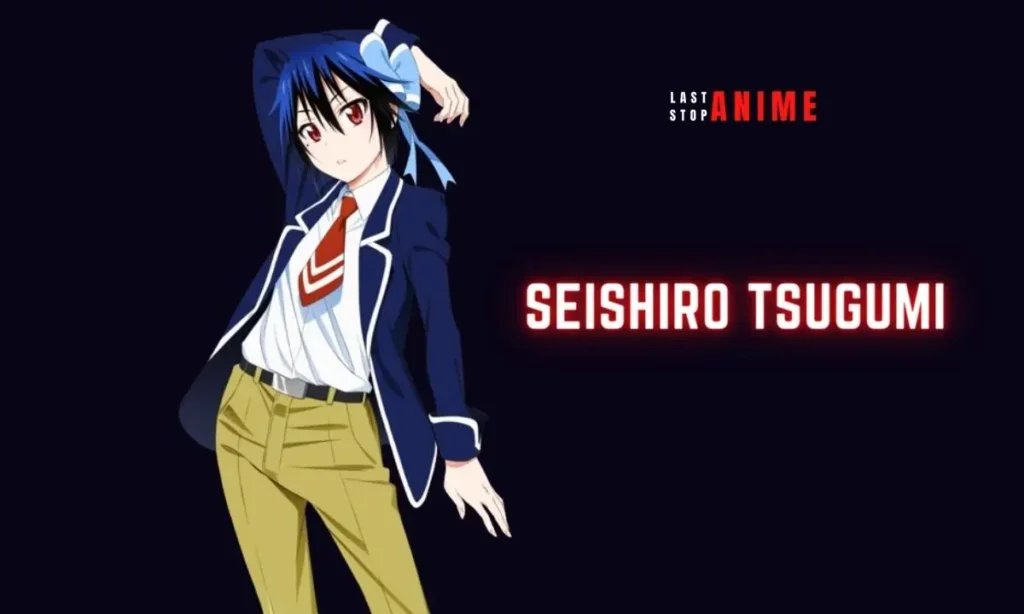 Tsugumi is a young girl who possesses the looks and characteristics of a bishounen, which can often cause confusion and lead people to mistake her for a boy.
Despite her feminine appearance, Tsugumi finds comfort in wearing male clothing, especially when engaging in battles.
She feels most comfortable in male clothing when engaging in battles. Tsugumi's androgynous appearance has even led some characters from anime to believe that she is a boy, despite wearing a ribbon in her hair.
Claude, raised to view Tsugumi as a boy, has difficulty accepting her as a woman.
Tsugumi's journey to embrace her femininity is further complicated by societal expectations and perceptions of gender roles.
11. Nagisa Shiota from Assassination Classroom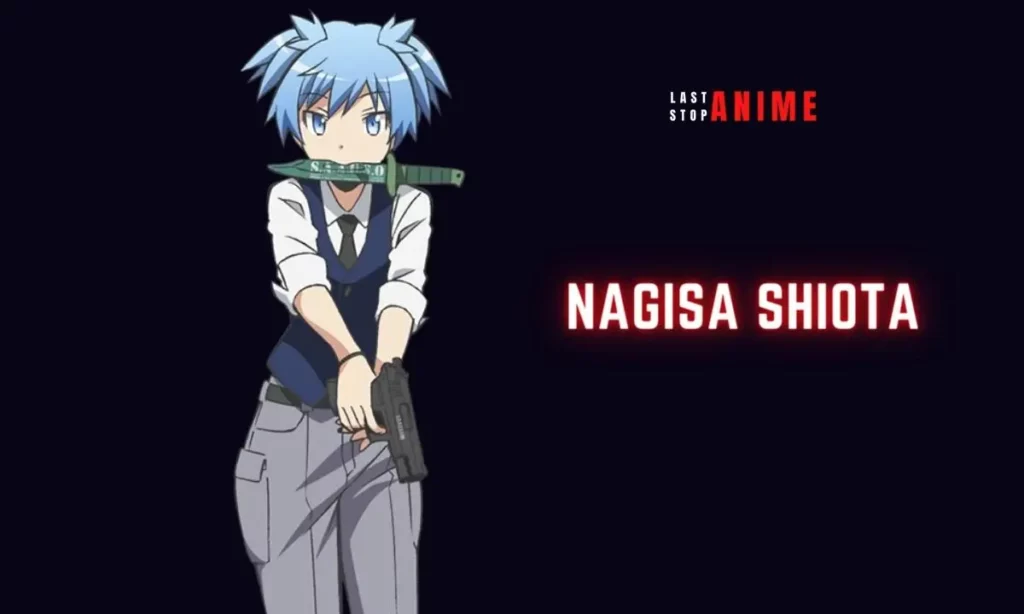 Nagisa's usual personality may not fit traditional gender stereotypes. Still, when he cross-dresses, he transforms into a remarkably charming and feminine persona, making him look pretty like a girl.
His demeanor and mannerisms become noticeably more delicate and captivating, making it impossible not to include him on any list of cute cross-dressers.
However, there is a troubling backstory behind his appearance. Nagisa's mother had a fixation on having a daughter. When Nagisa was born male, she compelled him to present as a girl.
Nagisa was forced to grow out his hair against his wishes, and this experience has likely left lasting emotional scars.
He is one of the most beloved main characters in the anime community.
10. Chihiro Fujisaki from Danganronpa
Chihiro, the ultimate programmer, has faced challenges due to past bullying experiences.
As a child, Chihiro was bullied for being perceived as weak, leading to shame and insecurity.
In an attempt to avoid further criticism and bullying, Chihiro made the decision to present as a girl. However, this only added to the fear of potential discovery and renewed bullying.
Despite these challenges, Chihiro's talent as an ultimate programmer remains undeniable.
09. Nasu Suketaka Yoichi from Drifters
Drifters is a captivating narrative that follows the adventures of Japanese historical figures who are reborn in a fantasy world after their mortal demise.
Among the revered legends featured in the story is Nasu Suketaka Yoichi, also known as "Nasu no Yoichi."
In the late 12th century, Yoichi was a highly respected samurai. In the anime adaptation, he retains his legendary status. Still, he has a unique appearance with long black hair and a slim, androgynous figure.
This appearance can sometimes lead to confusion, as even Toyohisa initially mistook him for a woman.
Despite his altered appearance, Nasu no Yoichi is still the skilled and respected warrior he was in life, embarking on thrilling battles alongside his fellow Drifters.
08. Pitou from Hunter X Hunter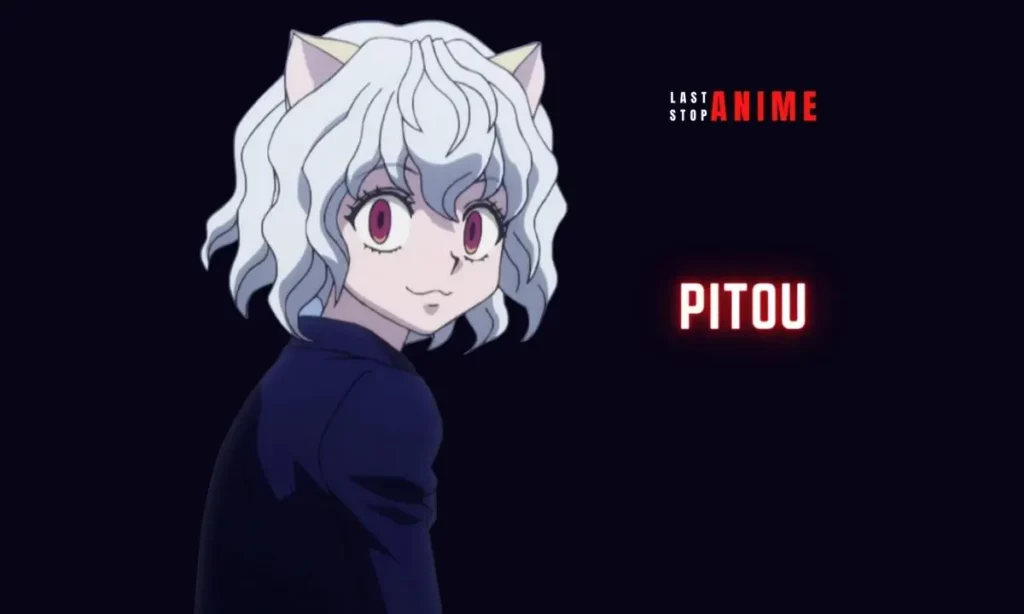 Neferpitou is a chimera ant with a feline-like appearance who possesses a seemingly joyful and lighthearted personality yet harbors dark and sadistic tendencies.
In addition, Neferpitou has the ability to manipulate the bodies of their opponents, effectively turning them into lifeless puppets under their control.
Towards the end, a new side of his personality surfaced as Gon battled his adversary.
He appeared almost maternal in nature, going to great lengths to ensure the safety of Komugi.
07. Gasper from High School DxD
Gasper Vladi, a unique being with the ability to stop time and a half-vampire, finds pleasure in dressing up in feminine attire as he finds it charming.
Initially, he displayed traits of being timid and hesitant. Still, as High School DxD series unfolded, he underwent a remarkable transformation, gaining self-assurance and becoming courageous.
This anime femboy is one of the most popular in the anime community. He is extremely loyal.
06. Ciel Phantomhive from Black Butler
Ciel Phantomhive, a 13-year-old anime character with a feminine appearance, is notable not just for his good looks but also for being among the wealthiest people in England, thanks to his huge inheritance.
He has exceptional brain and composure, so one shouldn't just evaluate him by his appearance.
In conclusion, Ciel Phantomhive is a unique individual with a range of skills and traits, not just a pretty face.
Beyond his charming bad boy persona, Ciel's true strength lies in his strategic mind and impressive chess skills, despite his young age.
While he may not express his emotions openly, he has already honed his leadership abilities.
Out of all the femboy anime characters on this list, Ciel stands out for his level-headedness and maturity beyond his years.
This anime femboy, unlike others on the list, does not like doing cute things.
05. Hideyoshi Kinoshita from Baka & Test-Summon the Beasts
Becoming an anime femboy may seem challenging, but for "Hideyoshi Kinoshita," it comes naturally. He and his twin sister attend the same school; the only noticeable difference between them is their hair and uniform.
This causes significant confusion, especially for diligent students who can never catch a break.
The price of Hideyoshi's bathroom pictures is higher than that of Akihisa's pictures dressed in women's clothing.
Although Hideyoshi would prefer to be treated as a male, he appears to derive pleasure from this particular aspect of himself.
It is worth noting that anime can sometimes depict unusual or unconventional behaviors. Hideyoshi Kinoshita is one of the most popular anime femboys.
04. Aoi Hyoudou from Maid Sama!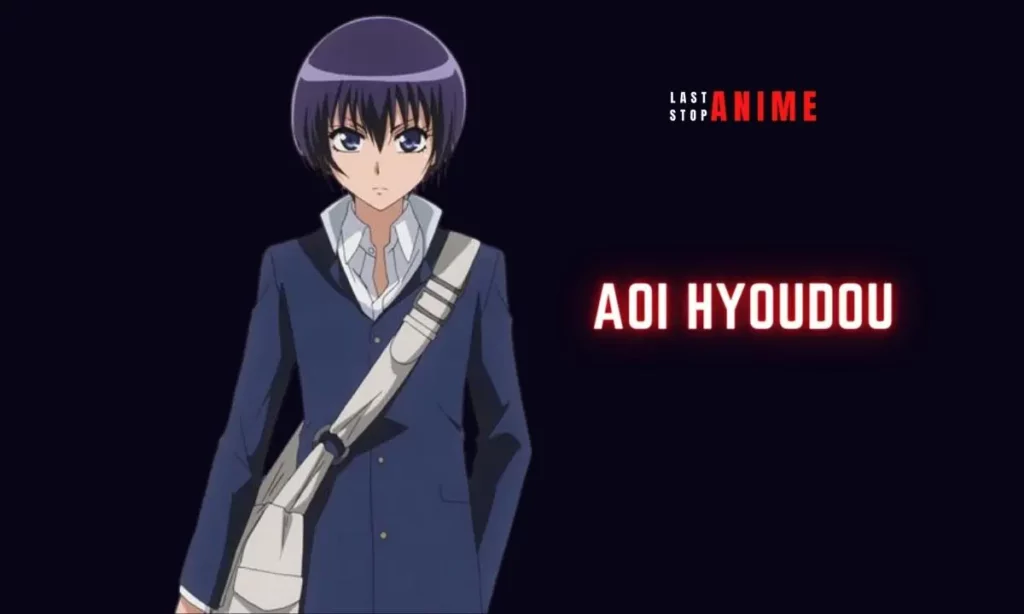 Aoi Hyoudou is a delightful and charming character in the romantic comedy genre, making the show a great choice for this genre.
As the son of Satsuki, who runs the cafe where Misaki, the main character, works, Aoi plays a significant role in the story.
Aoi has distinct feminine features, including large eyes with long eyelashes, curly blonde hair, and a tendency to wear dresses borrowed from his aunt to resemble Aoi-chan, a famous internet idol.
Despite his appearance, Aoi's personality and humor make him lovable in the show. Aoi tends to come across as a sour individual struggling to convey their emotions.
However, deep down, Aoi takes pride in their femininity and finds pleasure in toying with the emotions of men.
Though Aoi loves to cross-dress, many anime fans can't deny the fact that he looks like a super cute girl.
Aoi loves to do cute things, which makes him appear cuter, like a girl. When the cafe people discovered his secret, he didn't have it. As the story progresses, he learns to trust them.
03. Hime Arikawa from Himegoto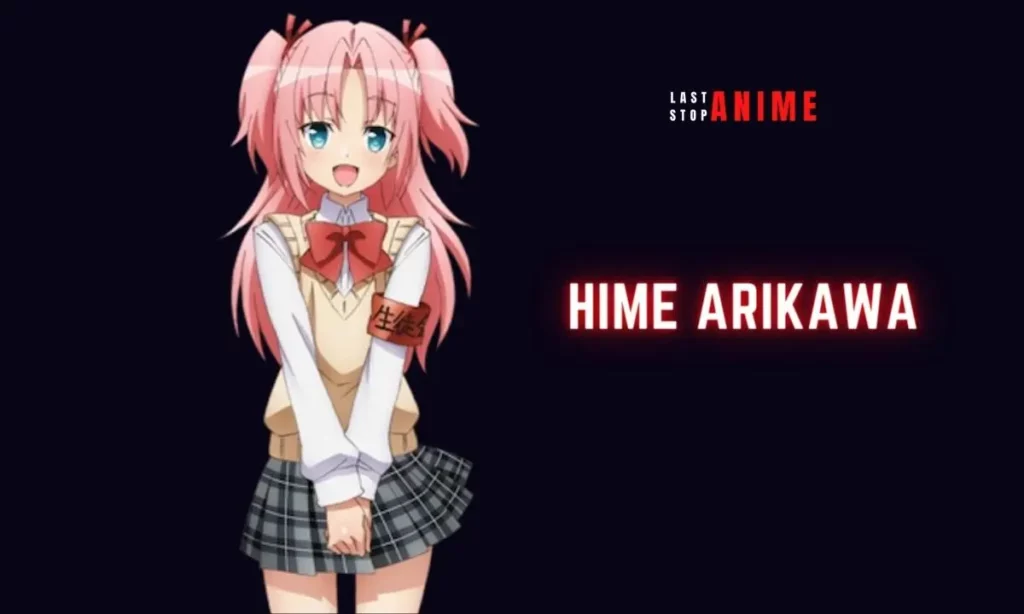 Hime Arikawa found himself in a difficult situation when his parents incurred considerable debt. Fortunately, the student council came to his rescue and paid off the debt on his behalf.
However, as part of the arrangement, he had to work as their servant and adopt a female persona at school.
Initially, Hime was only cross-dressed out of necessity. Still, as time passed, he grew to appreciate and enjoy his feminine persona.
As he embraced his new identity, he found pleasure in presenting himself as a girl and began to relish the experience.
Hime Arikawa is one main character who, without a doubt, pulls together an anime femboy troupe easily.
02. Haku from Naruto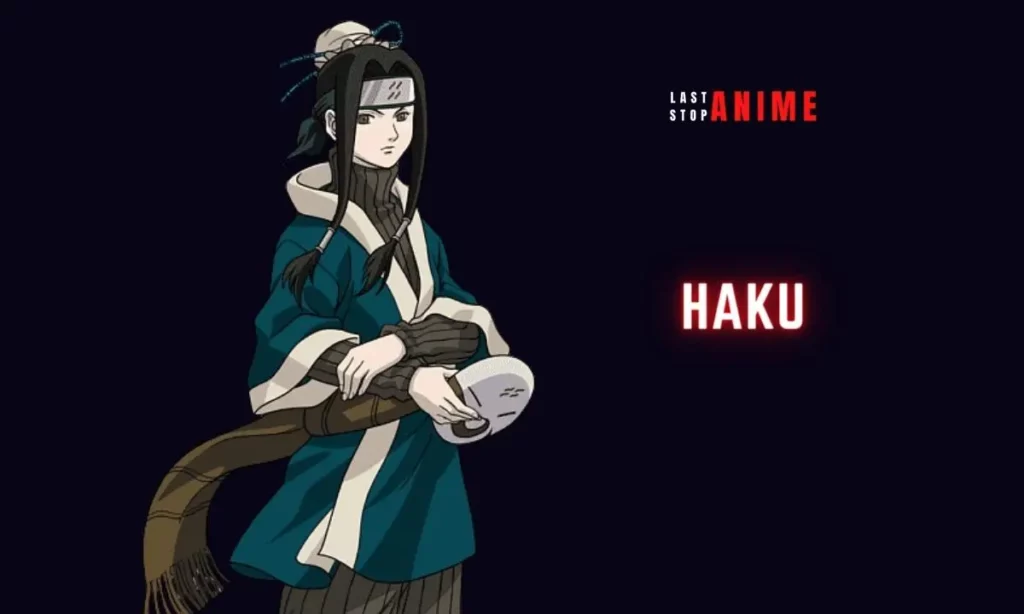 Haku is a character that was introduced early on in the Naruto series, and he is known for his strikingly beautiful appearance. So much so that many characters mistakenly believe that he is a woman.
What makes Haku stand out as a femboy is that he doesn't make any effort to appear feminine – his natural appearance is simply stunning.
Despite not intentionally trying to appear as woman, Haku's appearance is so convincing that it is difficult to discern his gender until the story progresses.
Haku's character possesses a multi-dimensional emotional range, capable of eliciting intense sentiments from viewers.
His compelling story is bound to resonate with numerous fans, potentially prompting tearful reactions.
Haku's portrayal as a femboy in anime may have been the initial exposure to the concept for numerous anime enthusiasts, serving his status as an adored and iconic character.
There's a reason why Haku is in the second spot on our list of the best anime femboys; with his pale skin, many people think he is of the another gender.
01. Astolfo from Fate/Apocrypha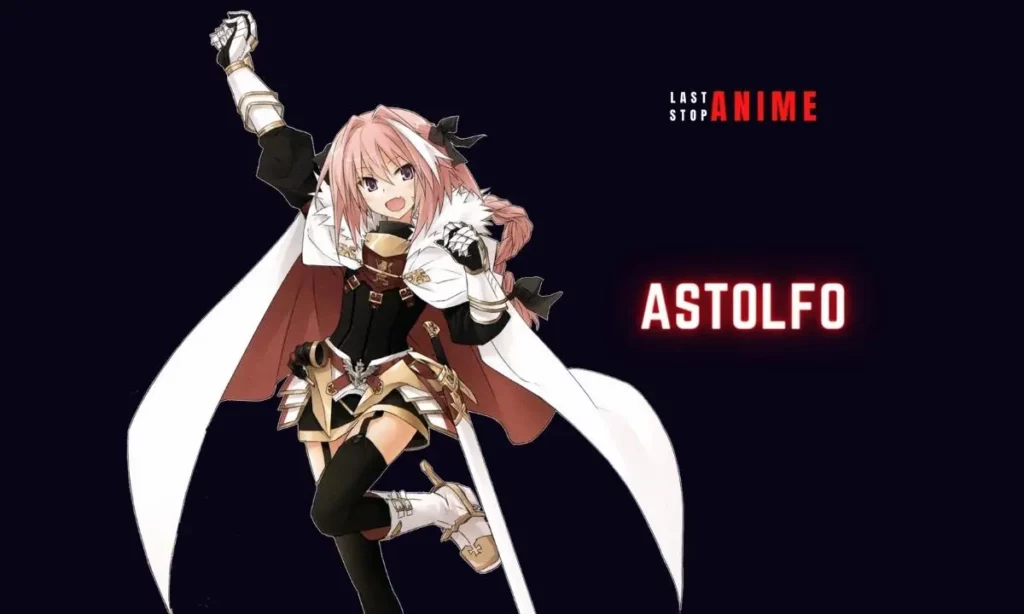 If you're a fan of The Fate series, then you're likely acquainted with Astolfo – one of its characters.
Astolfo has gained a reputation as one of the most recognizable femboys in anime today. His presence has significantly impacted the femboy scene within the genre.
His charming and cheerful demeanor and his undeniable cuteness make him a standout character.
Astolfo is renowned for his lighthearted and optimistic nature and is constantly prepared to brighten up the moods of those in his company.
Although his demeanor may seem carefree, Astolfo possesses formidable combat skills, proficiently wielding a lance and displaying remarkable swiftness and agility in combat.
Astolfo is one of the best anime femboys you will ever come across. His long hair and feminine appearance can easily make him one of the best anime femboy.
Other anime femboy you might want to know about
Envy from Fullmetal Alchemist
Ren Aharen from Aharen-san
Jakotsu from Inuyasha